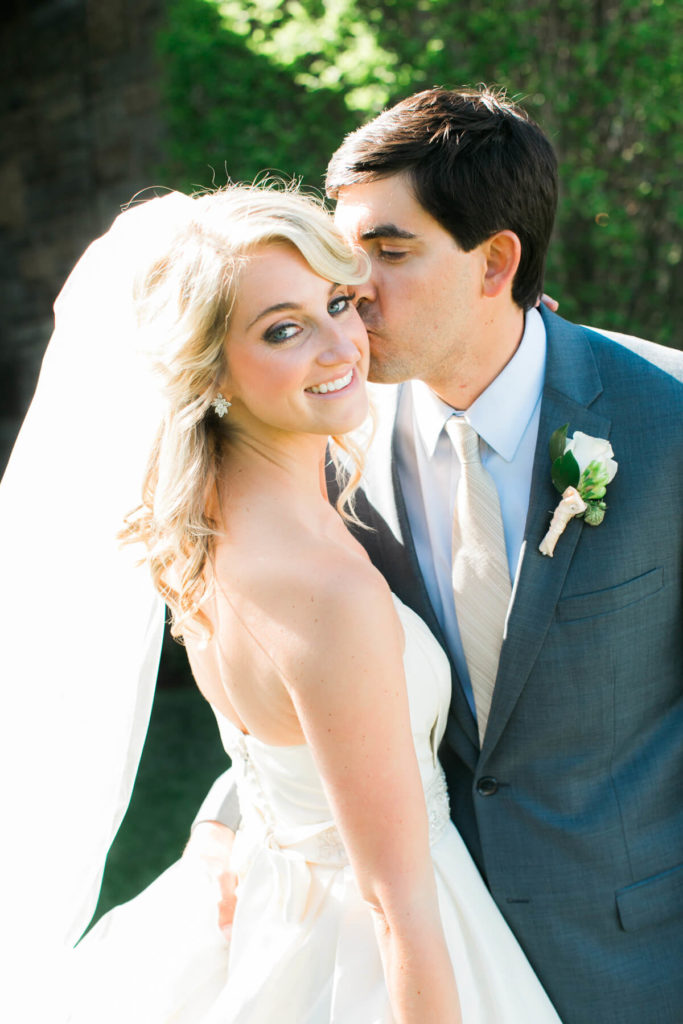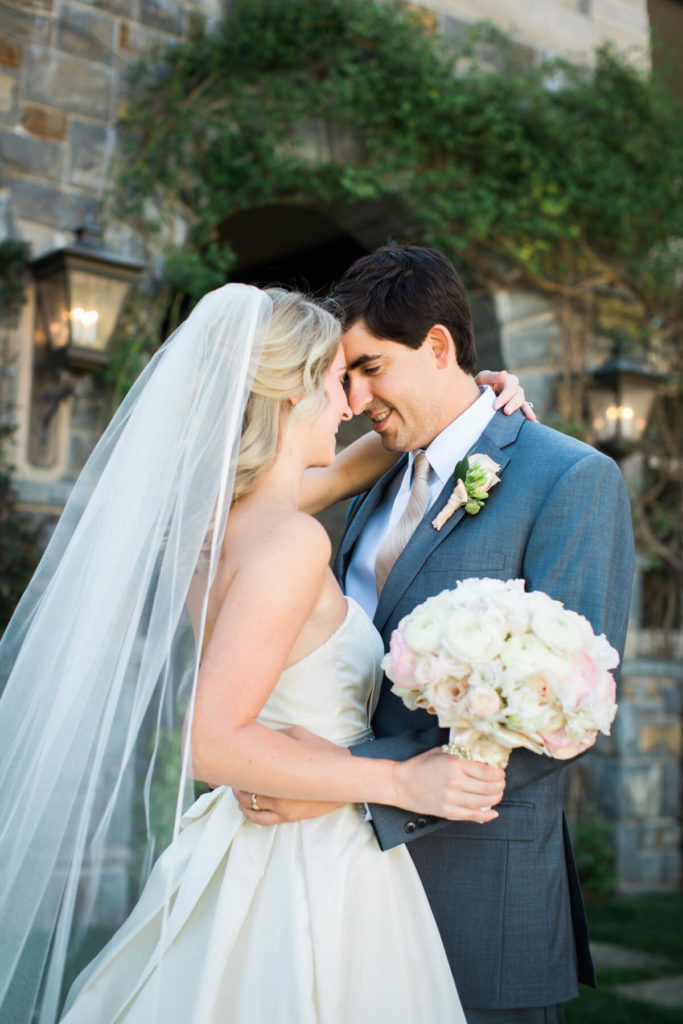 Occupations: Kate is a corporate recruiter; Blake is the owner of Bagby Pizza Company.
Wedding date: April 23, 2016
Number of Attendees: 225
Number of Attendants: Six bridesmaids and six groomsmen.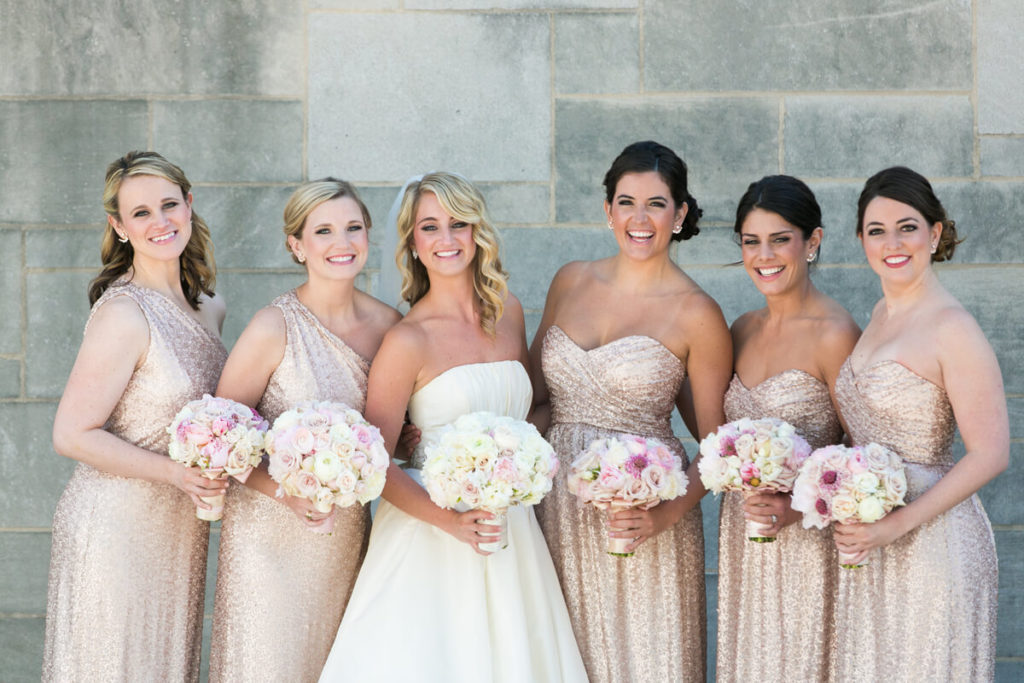 How You Met: Originally in college at West Virginia University. We had a history class together our freshman year where we realized we were both from the Baltimore area. We had a few mutual friends there and would run into one another occasionally. After we graduated, we both moved back to the Baltimore area where we would again run into on another downtown. One day I was walking around Harbor East with a friend and ran into Blake—he later asked me out, we went on several dates and have been together ever since!
The Engagement: It was a Wednesday (September 16, 2015). I had accidentally left my cell phone at home that day and Blake was emailing me at work ALL day asking when I would be home. When I finally did get home, Blake had champagne and roses everywhere. He had a little speech he had memorized, got down on one knee, and proposed. We then Facetimed with family to share the news and went out to one of our favorite local restaurants to celebrate.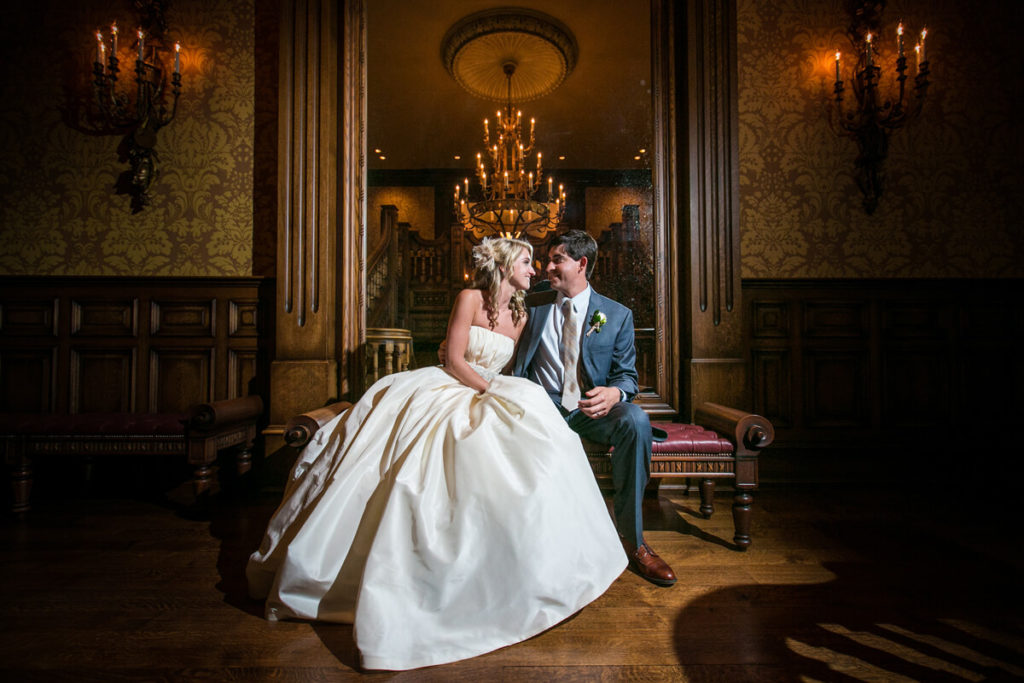 Wedding Design Inspiration: Romantic, feminine, garden party with masculine hints (like the wood tables, and cigar and whiskey bar).
What Was Unique and Special About Your Wedding Day: Everything! Being very close to home and at a family member's private residence made it even more special. Our home was only a two-minute ride on the Polaris off-road vehicle.
Favorite Details: Our band (Mood Swings), the food (Cunningham's), and our amazing guests.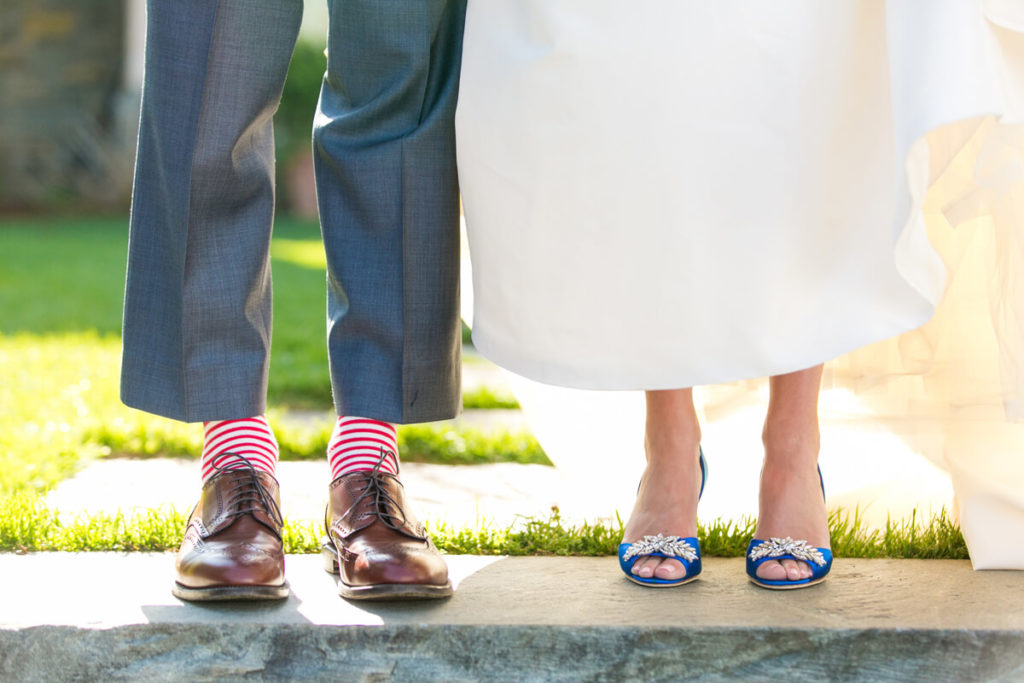 Most Unexpected Event On Your Wedding Day: How well the 3.5 hour gap between our ceremony and reception worked out. It gave us a few hours to take all the pictures we wanted—we did not do a reveal before the ceremony—relax with close family and friends, and attend the entire cocktail hour with our guests.
Piece of Advice: Go with the flow and enjoy yourselves!