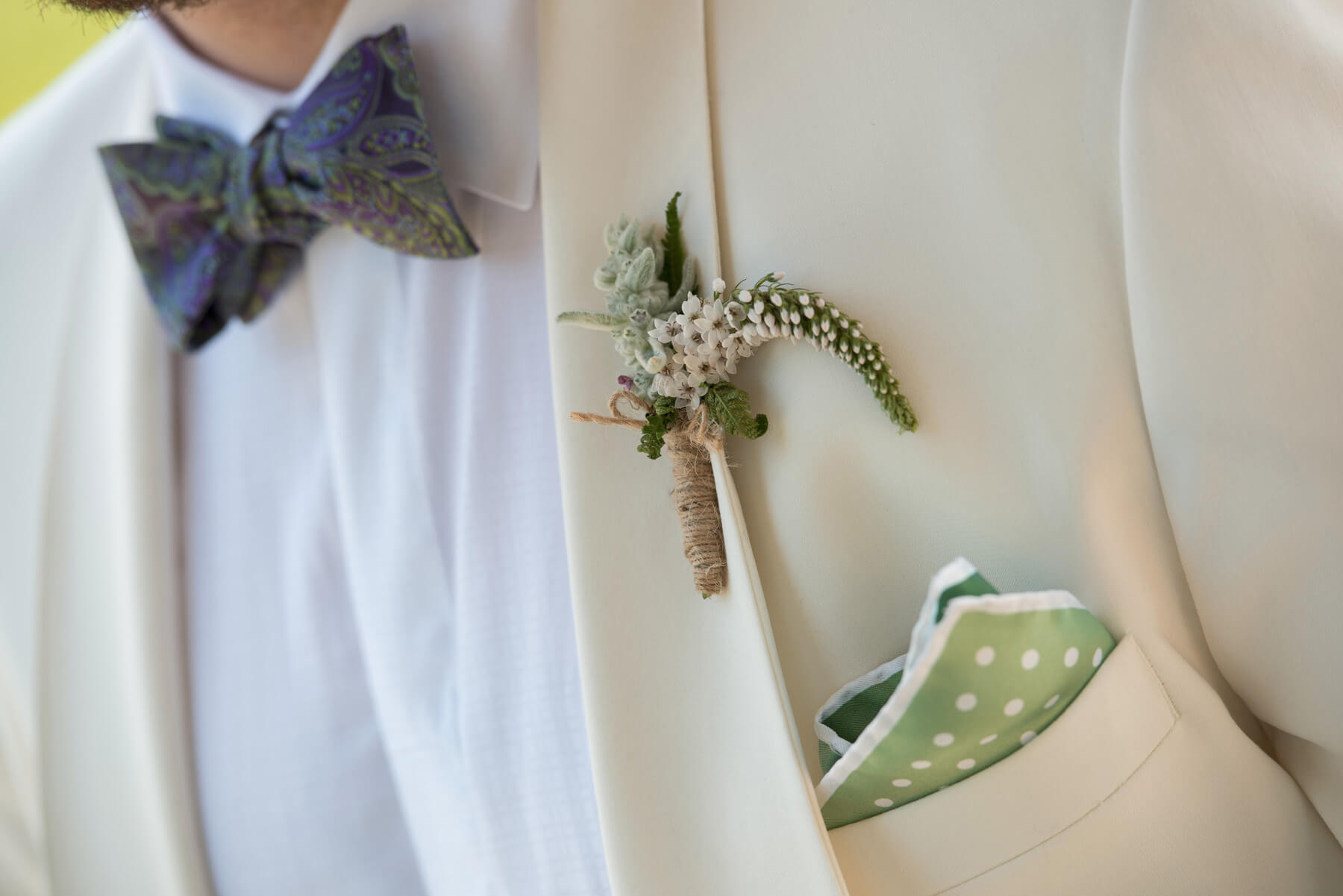 Occupations: Jessica is the bar manager of a local Buffalo Wild Wings; Matt is a nutritionist and physical therapist's assistant.
Wedding date: June 28, 2014
Number of Attendees: 3
Number of Attendants: 4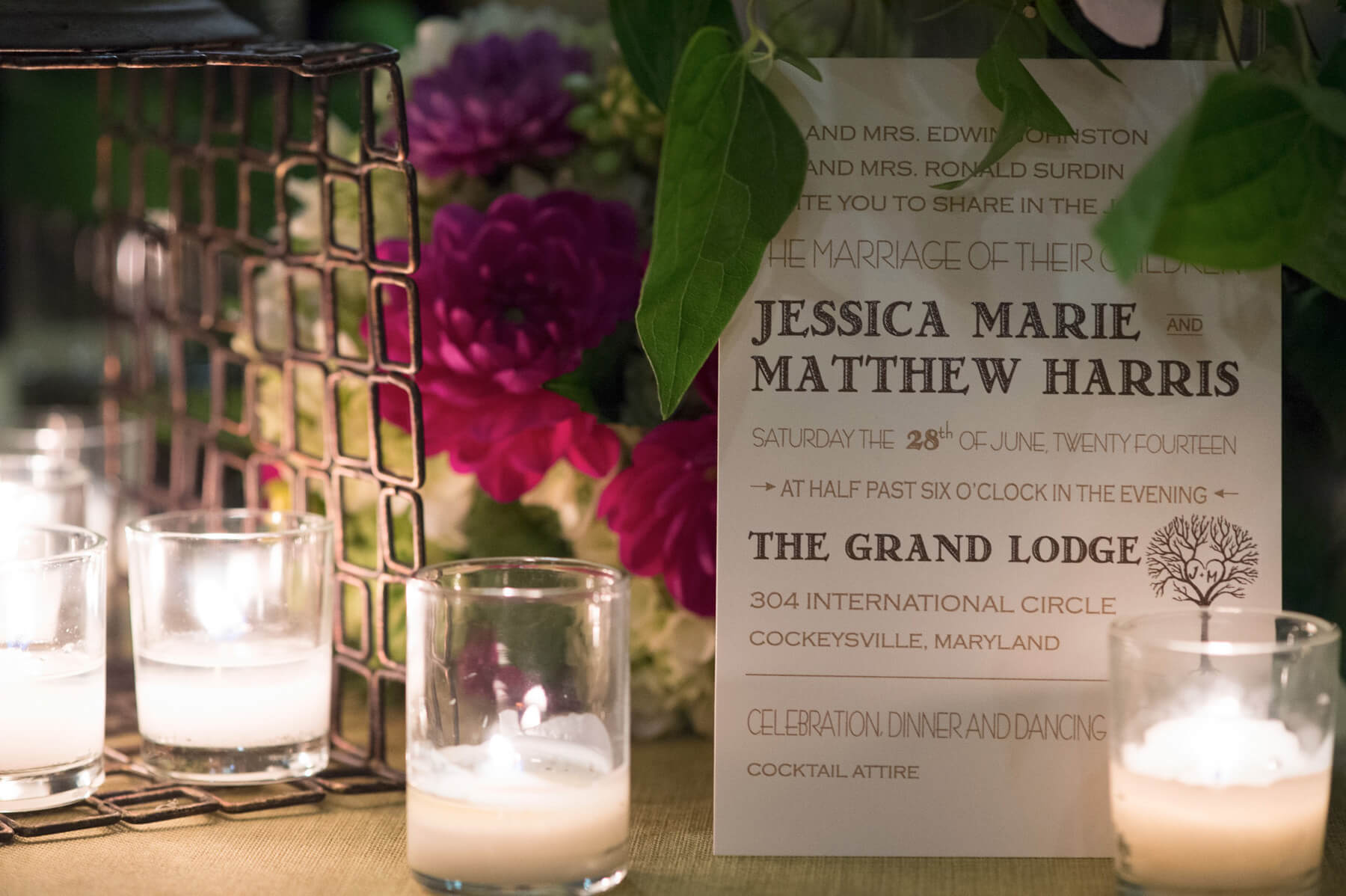 How You Met Jessica and Matt met on Match.com. Jessica had just moved to Baltimore and Matt happened to be the first guy she dated from Baltimore since her move. The two feel amazingly lucky it worked out and that they found each other.
The Engagement Matt proposed in front of the Hampden Junque shop, one of the couple's favorite spots in Baltimore. Jessica said "yes!" and she and Matt were met by his entire family at Dogwood for dinner. It was Christmastime, Jessica's favorite time of year, so that made the engagement extra special too.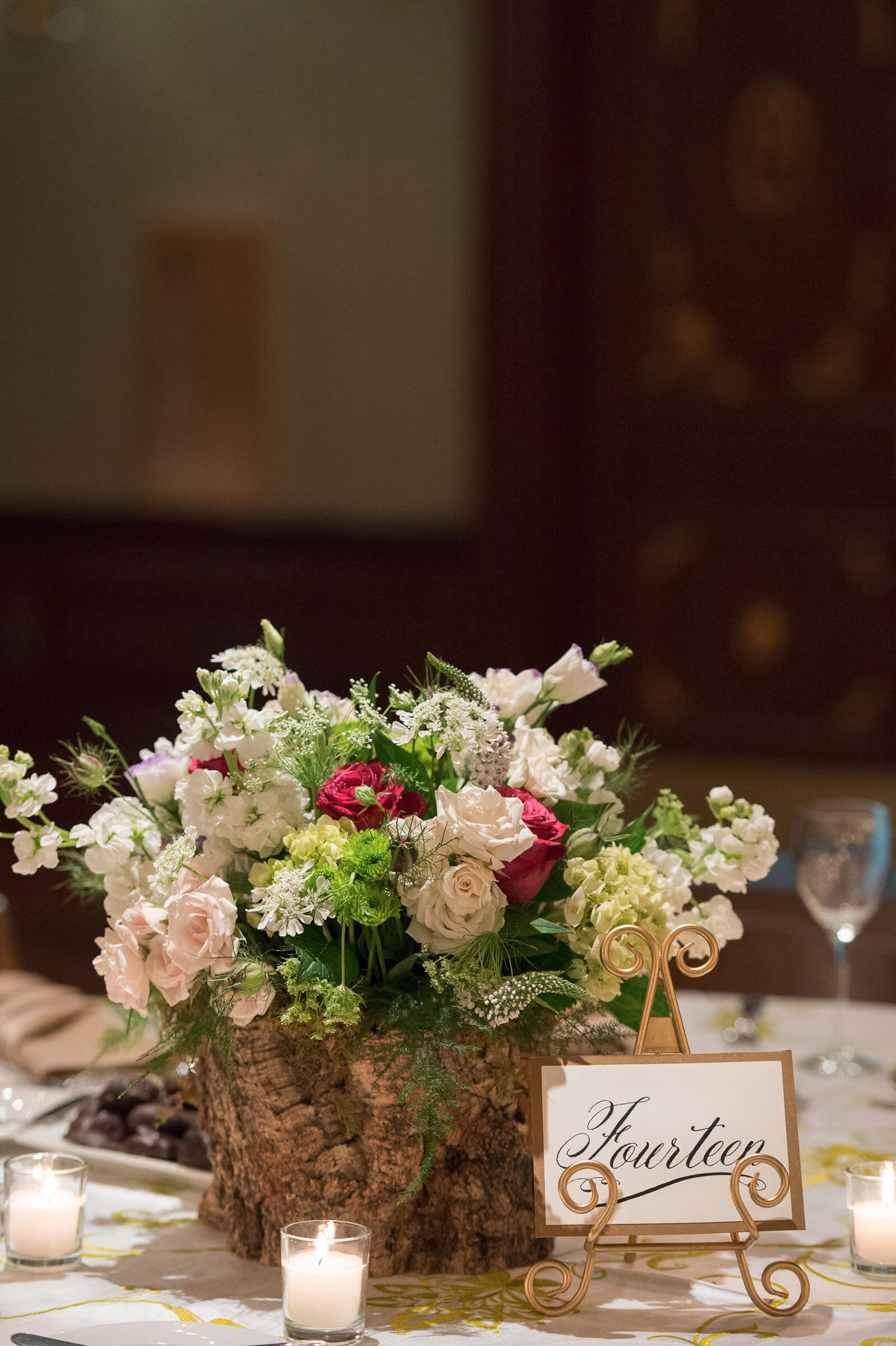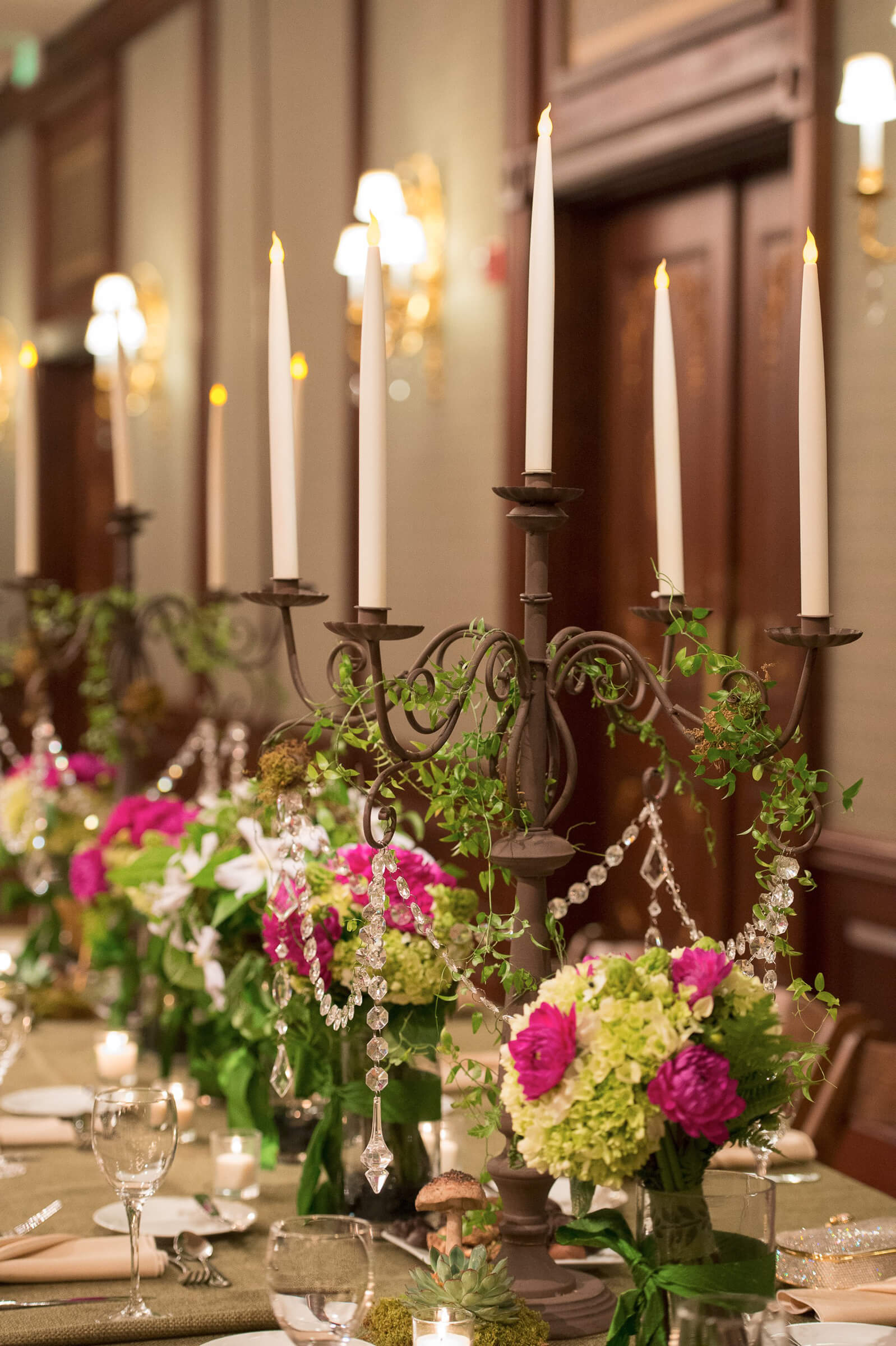 Wedding Design Inspiration Opulence meets outdoor garden.
What Was Unique and Special About Your Wedding The décor was so unique because the ballroom, which is typically a very grand room, was transformed to feel like an outdoor garden.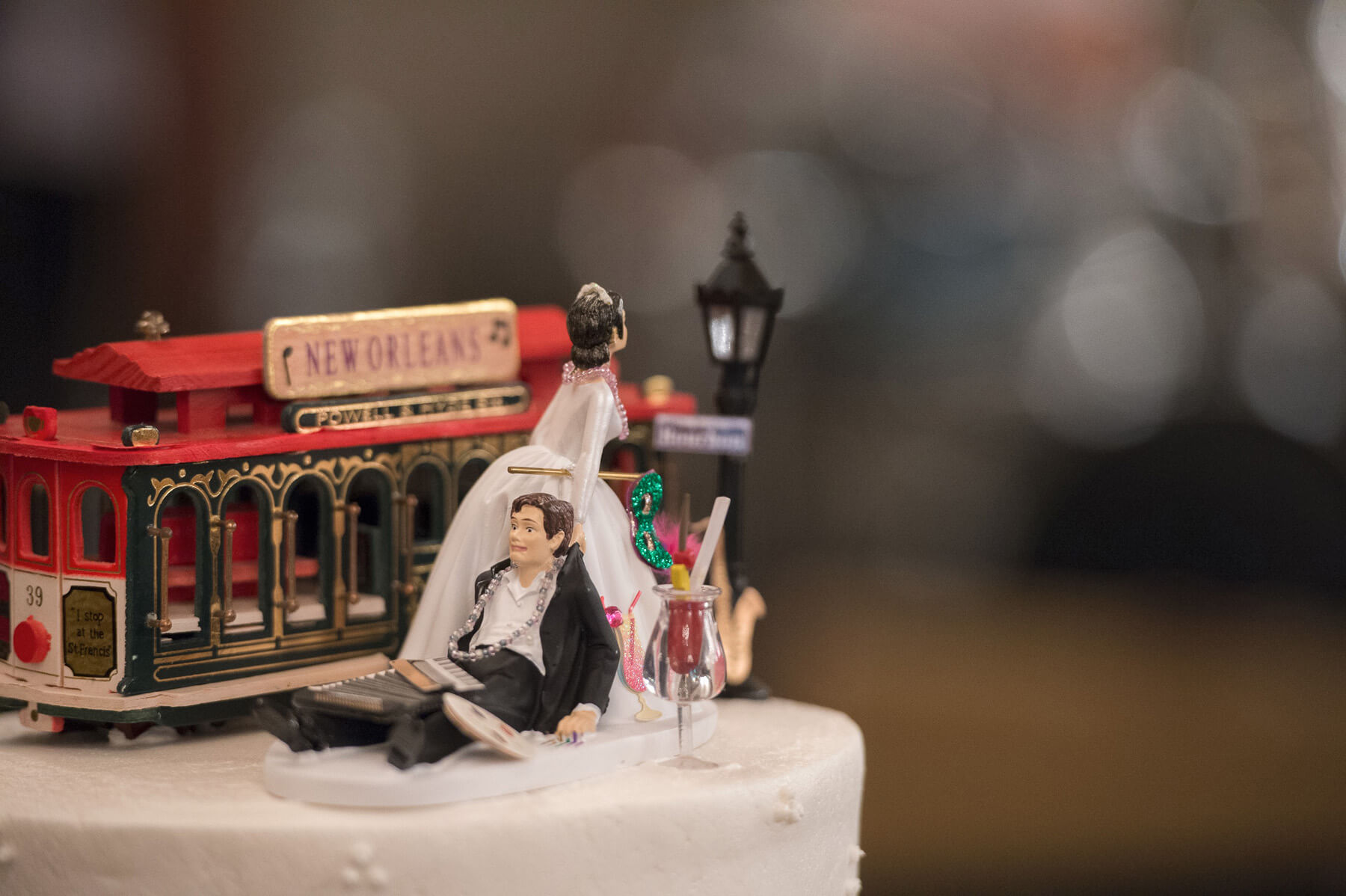 Favorite Details Jessica really liked her headband made by Marielle. That coupled with her hairstyle, made Jessica feel like a princess. Another favorite was the wedding cake, which was a combination of red velvet (Matt's choice) and lemon cake (Jessica's choice). In all, the food, along with the band, is still being raved over!
Most Unexpected Event on the Day of the Wedding Jessica and Matt's wedding planner and families were excellent so not too much happened that was unexpected. At the reception, one of the beers Matt had requested was missing, but in light of how perfect everything else was, it was no big deal!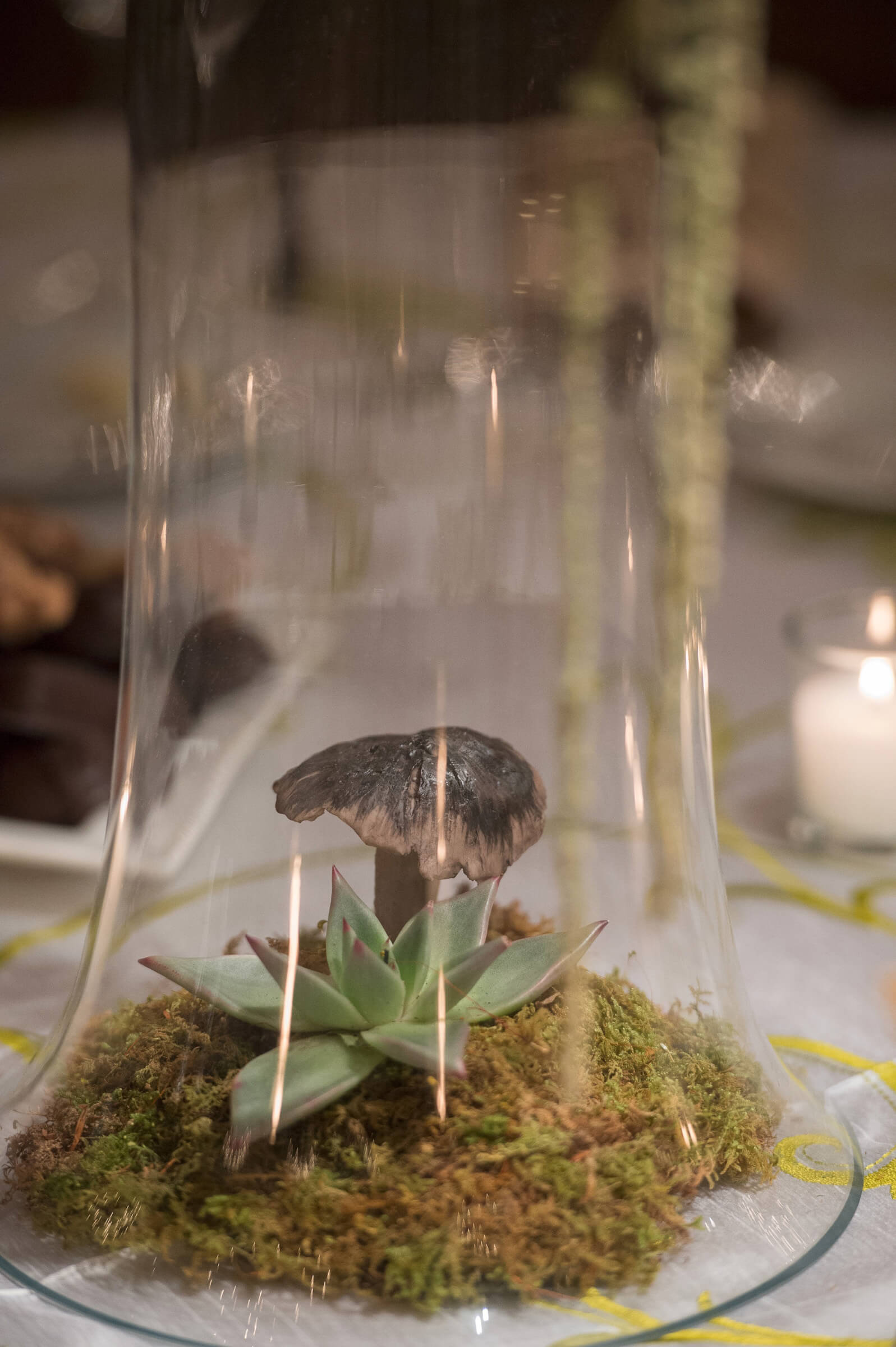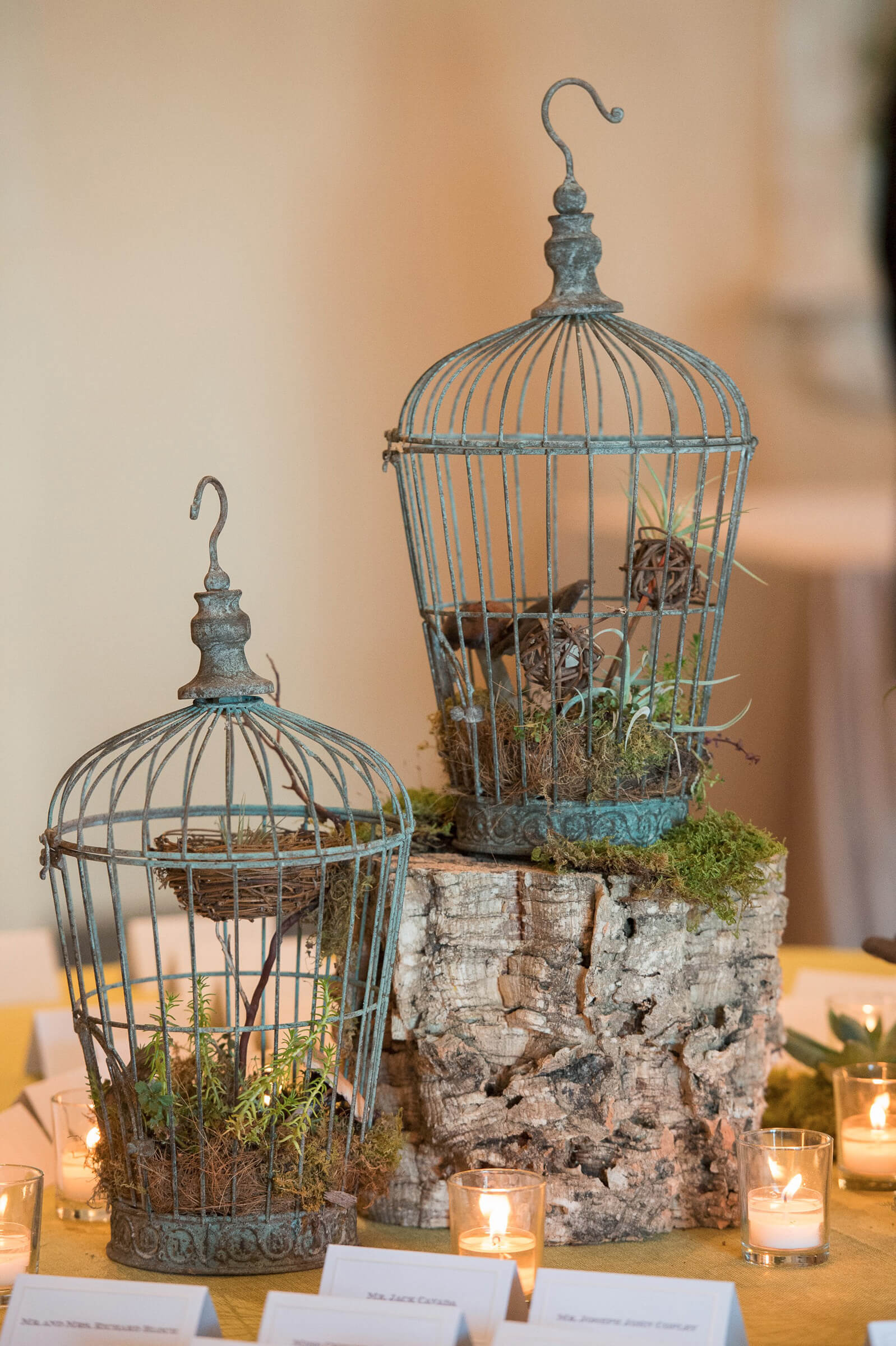 Piece of Advice Appreciate your guests and just have fun. They're all there to see you and your beloved. Don't sweat the small stuff. It's all over in about five hours so just enjoy and cherish the time you have with the crowd you've brought together for this wonderful occasion.