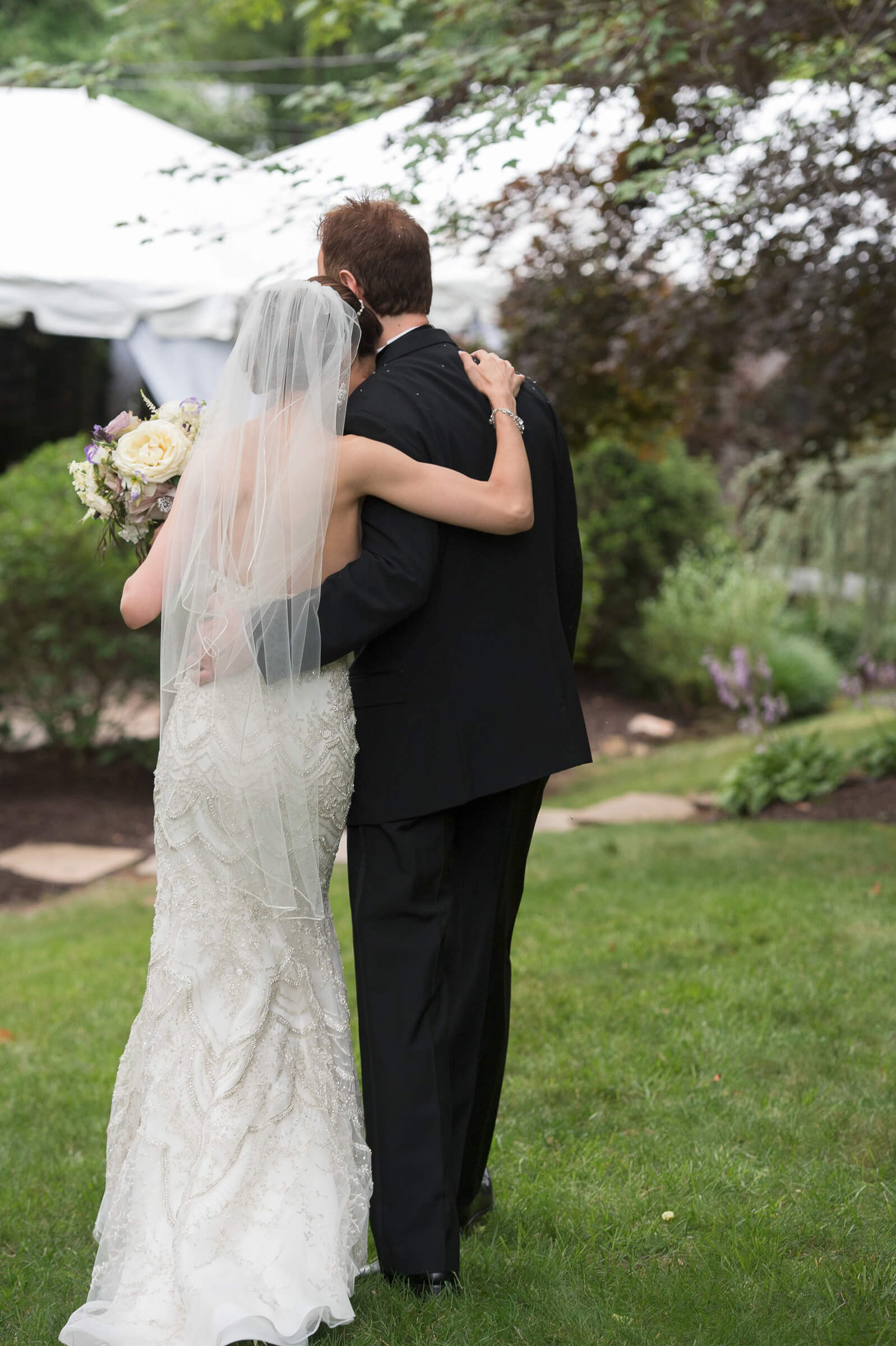 Occupations Jennifer is a psychiatrist; Martin a radiologist.
Wedding Date July 20, 2014
Number of Attendees 48
Number of Attendants 11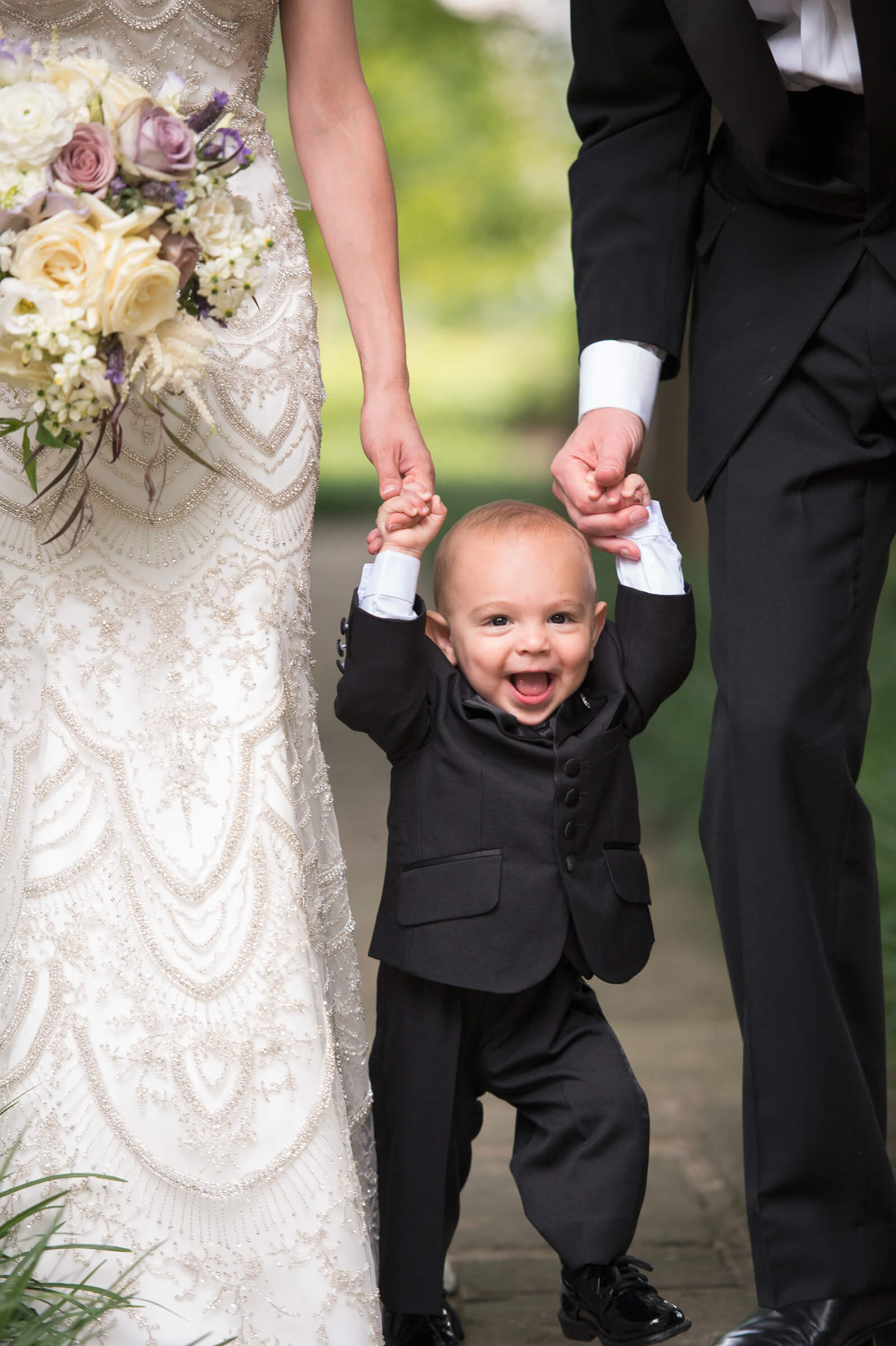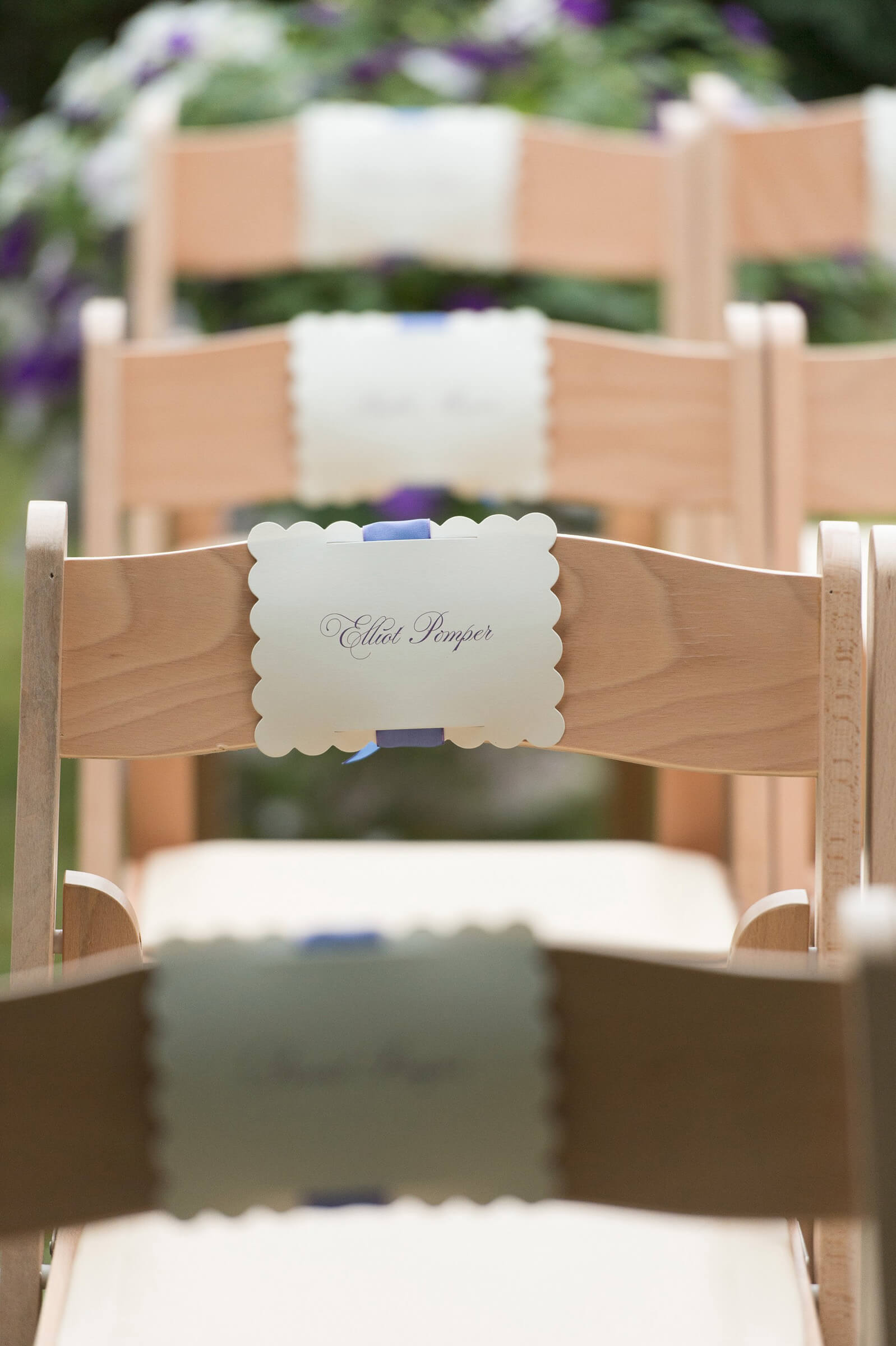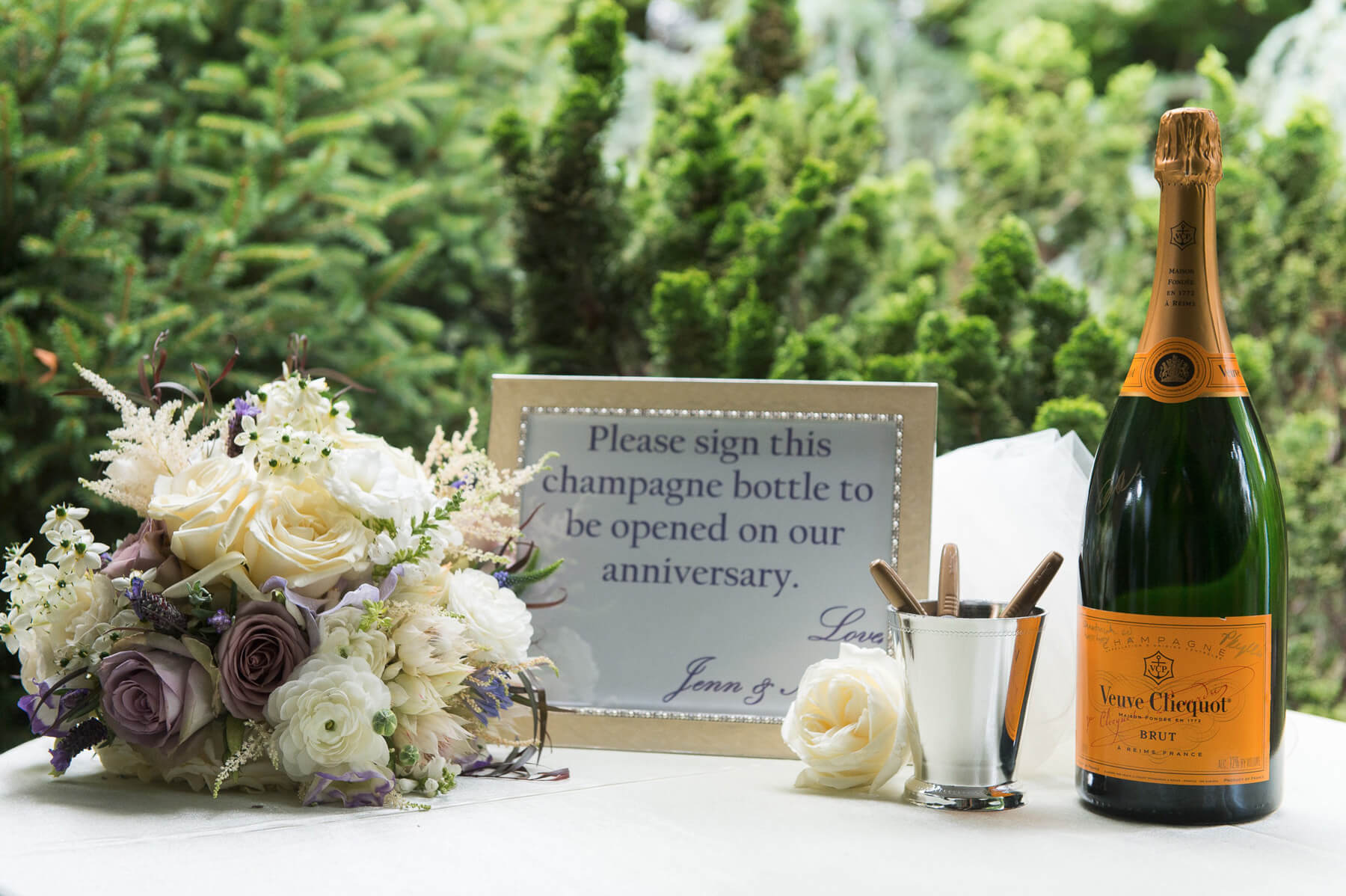 How You Met Jennifer and Martin met while working together at the Johns Hopkins Hospital. Both Jennifer and Martin share a devotion to scientific pursuits, especially the development of new methods of imaging the human brain. The two became fast friends and their love for each other grew quickly.
The Engagement Martin proposed on Jennifer's birthday, December 31, 2012.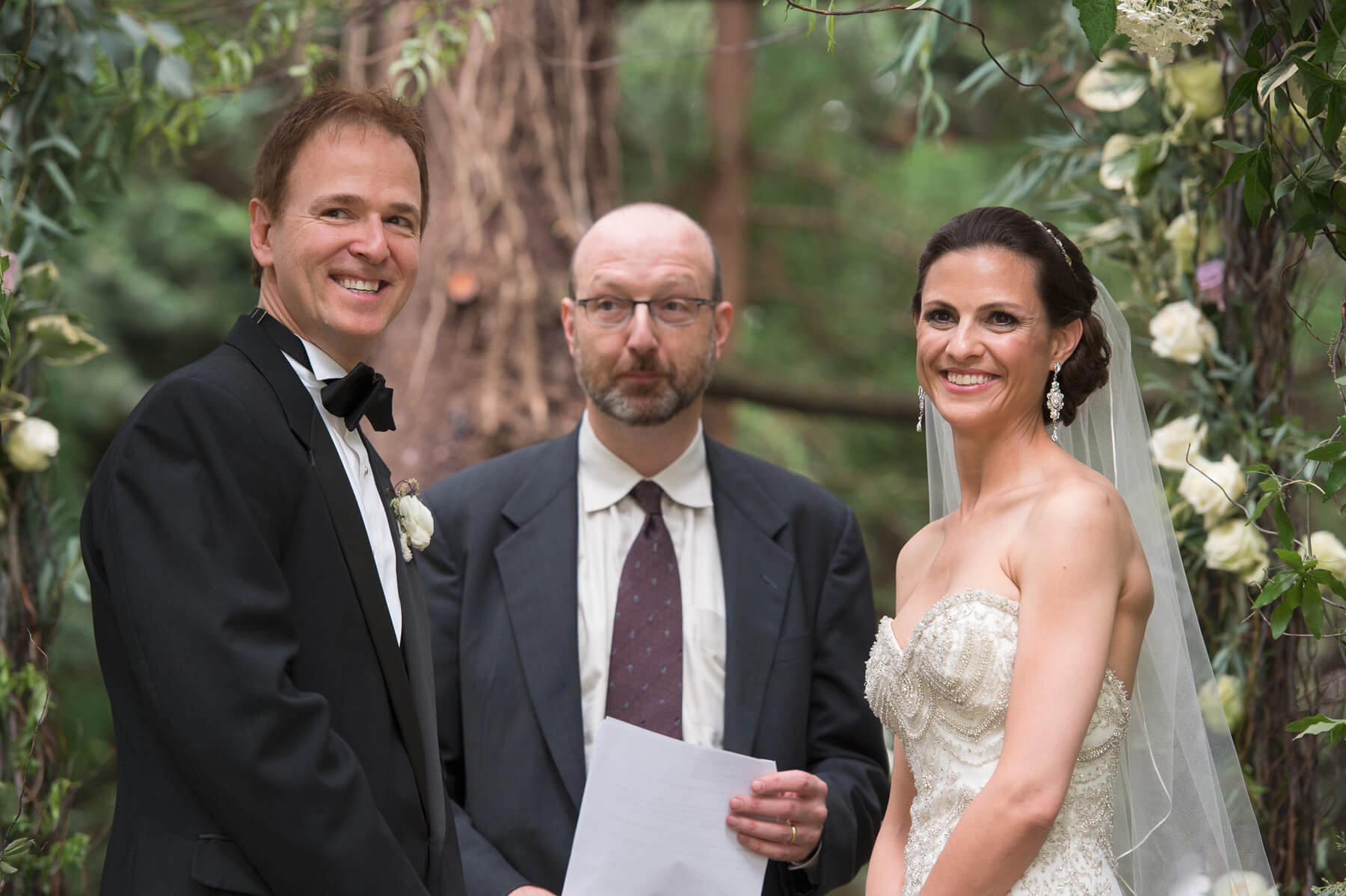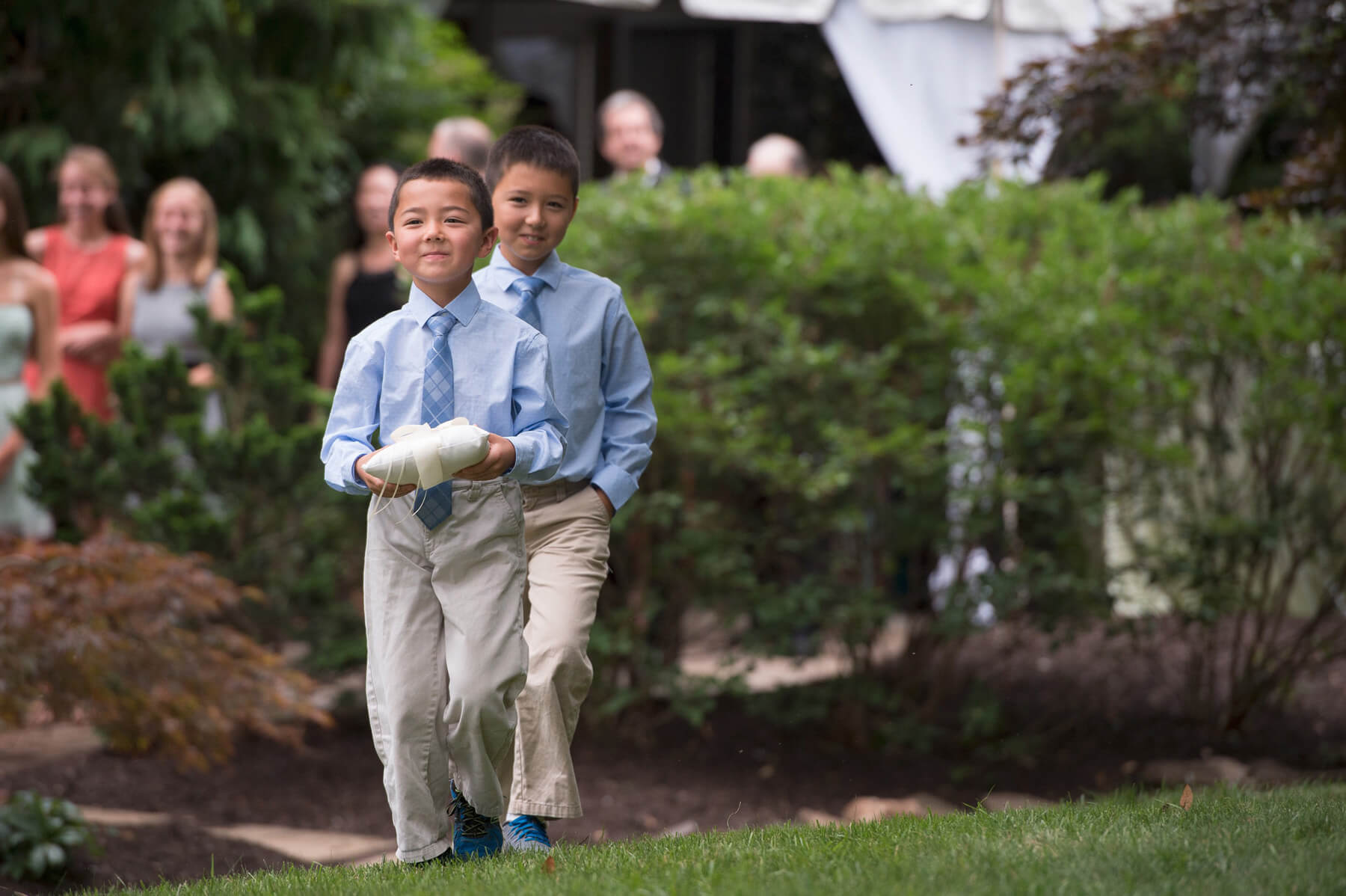 Wedding Design Inspiration Jennifer and Martin wanted an intimate wedding with their closest family and friends in their beautiful backyard.
What was Unique and Special About Your wedding To complement their beautiful backyard gardens, the couple focused on adding bountiful cascading flowers in simple but elegant metallic containers.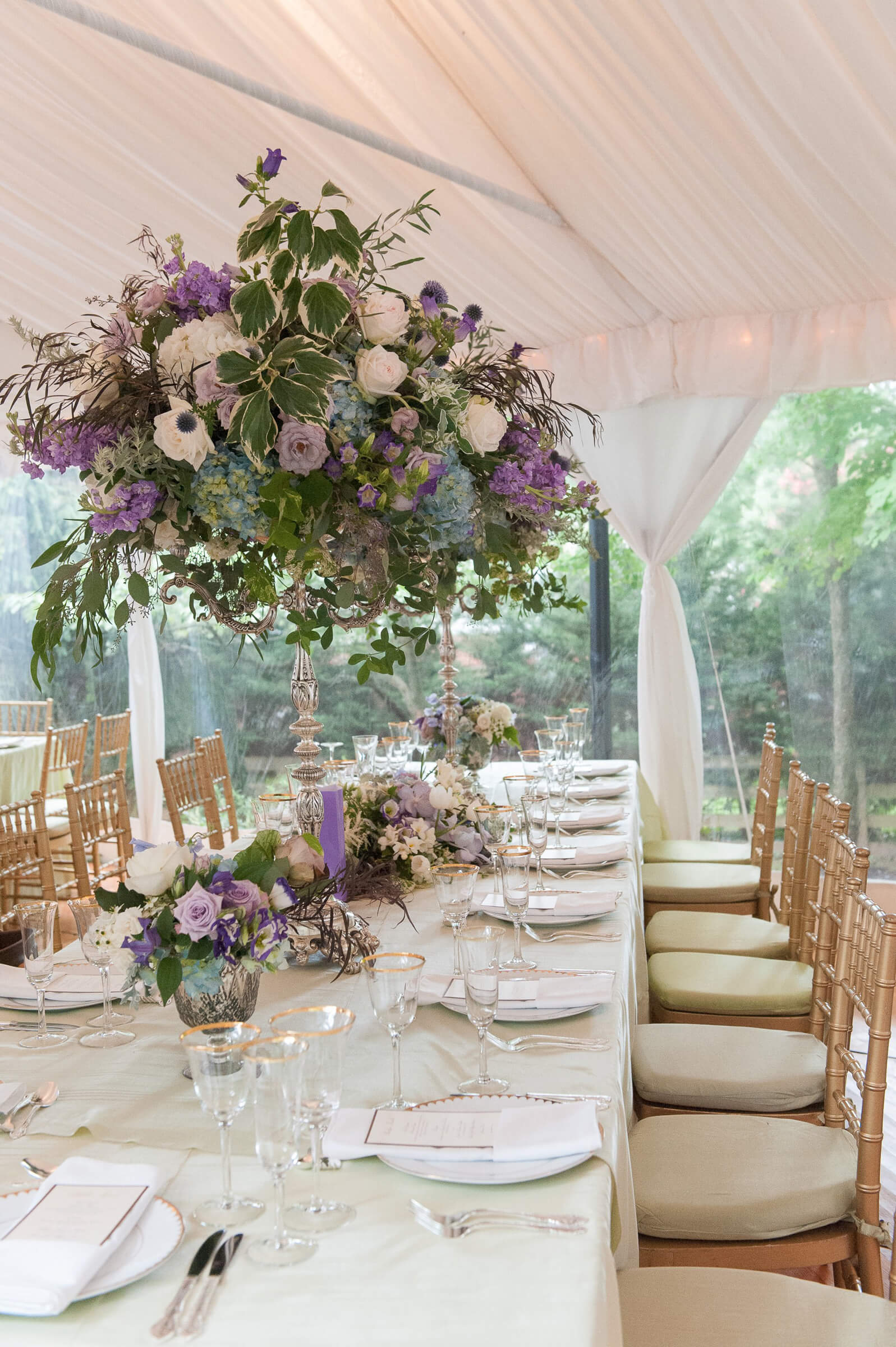 Favorite Details Jennifer and Martin had guests pass lavender buds around during the service, which the guests were then invited to throw as the couple walked down the aisle together. Jennifer remembers how wonderful the lavender smelled and says, "Now we have lavender growing in our backyard a year later." The couple also cherishes a large champagne bottle that all the guests signed.
Most unexpected event on the day of the wedding Jennifer remembers the wedding day being quite a hot, and was thankful that she and Martin served lemonade and water to guests as they gathered before the ceremony.