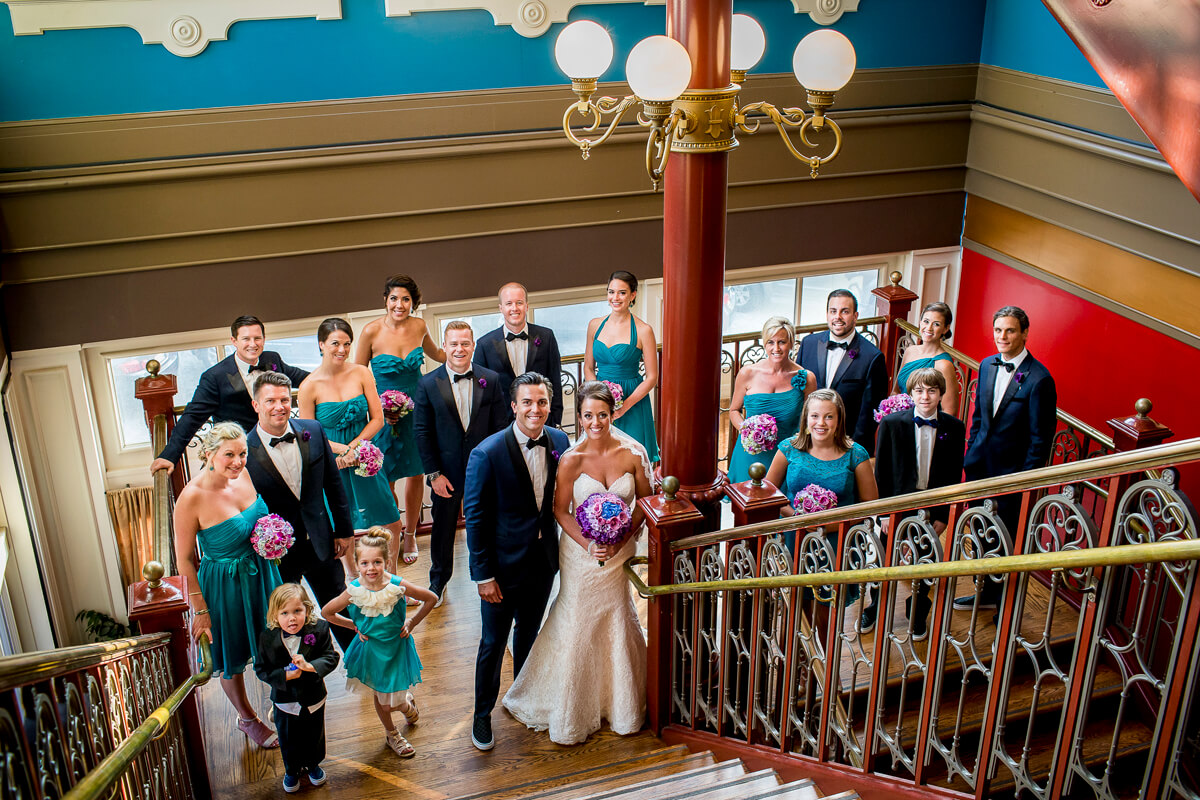 Occupations Megan is a technology consultant with PwC, LLP; Matt is a client relationship manager for Heritage Financial Consultants, LLC.
 Wedding date June 6, 2015
Number of Attendees 200
Number of Attendants 16 (including six bridesmaids and six groomsmen, one junior bridesmaid, one junior groomsmen, one flower girl, and one ring bearer.)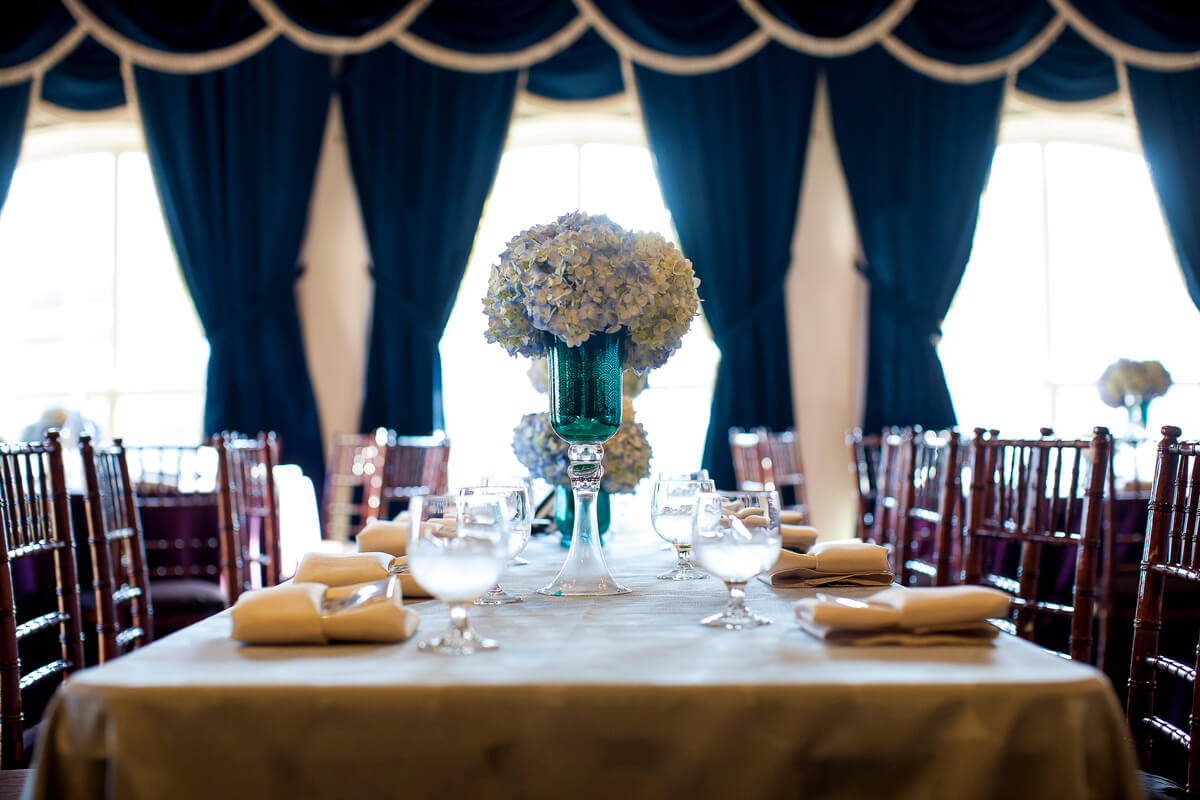 How You Met Over eight years ago, Megan was home for summer break from college and went out with friends to a bar. Matt, also friends with those friends, was out too. It took awhile for Megan to warm up to him, but she decided to give it a go and their first date was at Sushi Hana in Towson. Their love for sushi and each other has been growing ever since.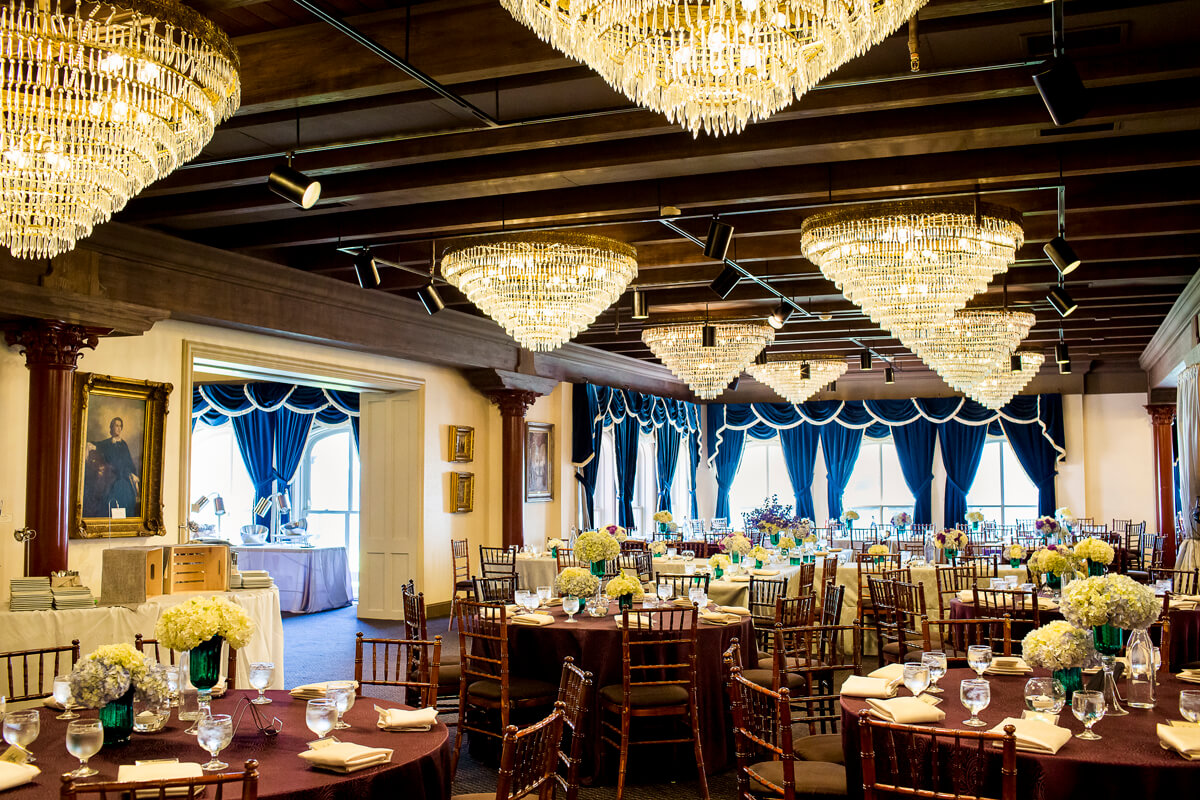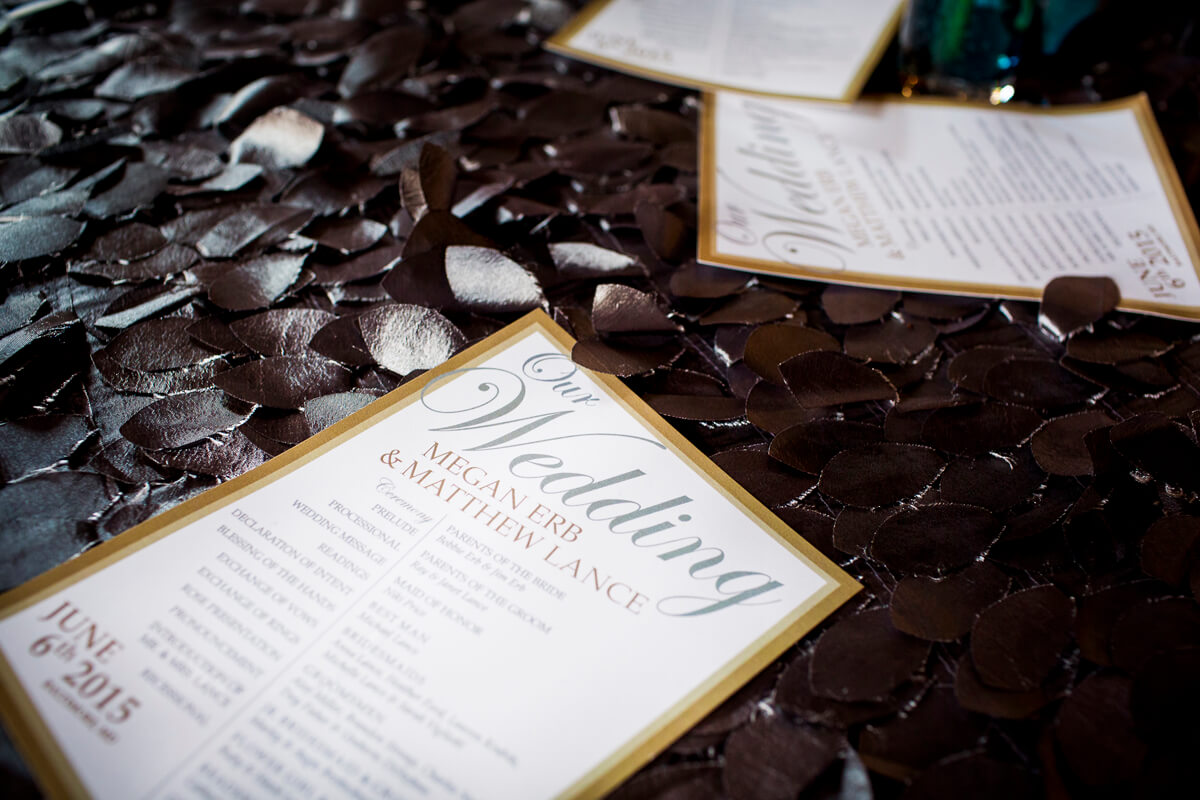 The Engagement On a beautiful Sunday morning in May, Matt rolled over at 6 AM and said, "it's time." Megan had no idea what was going on as she was half asleep and thought he was telling her he was sick or something was wrong. Matt pulled out the ring box and proposed and then the two went on an early morning walk around the neighborhood with their dog Zara that gave Megan lots of time to ask questions. Their immediate families came over to their house for brunch later that day.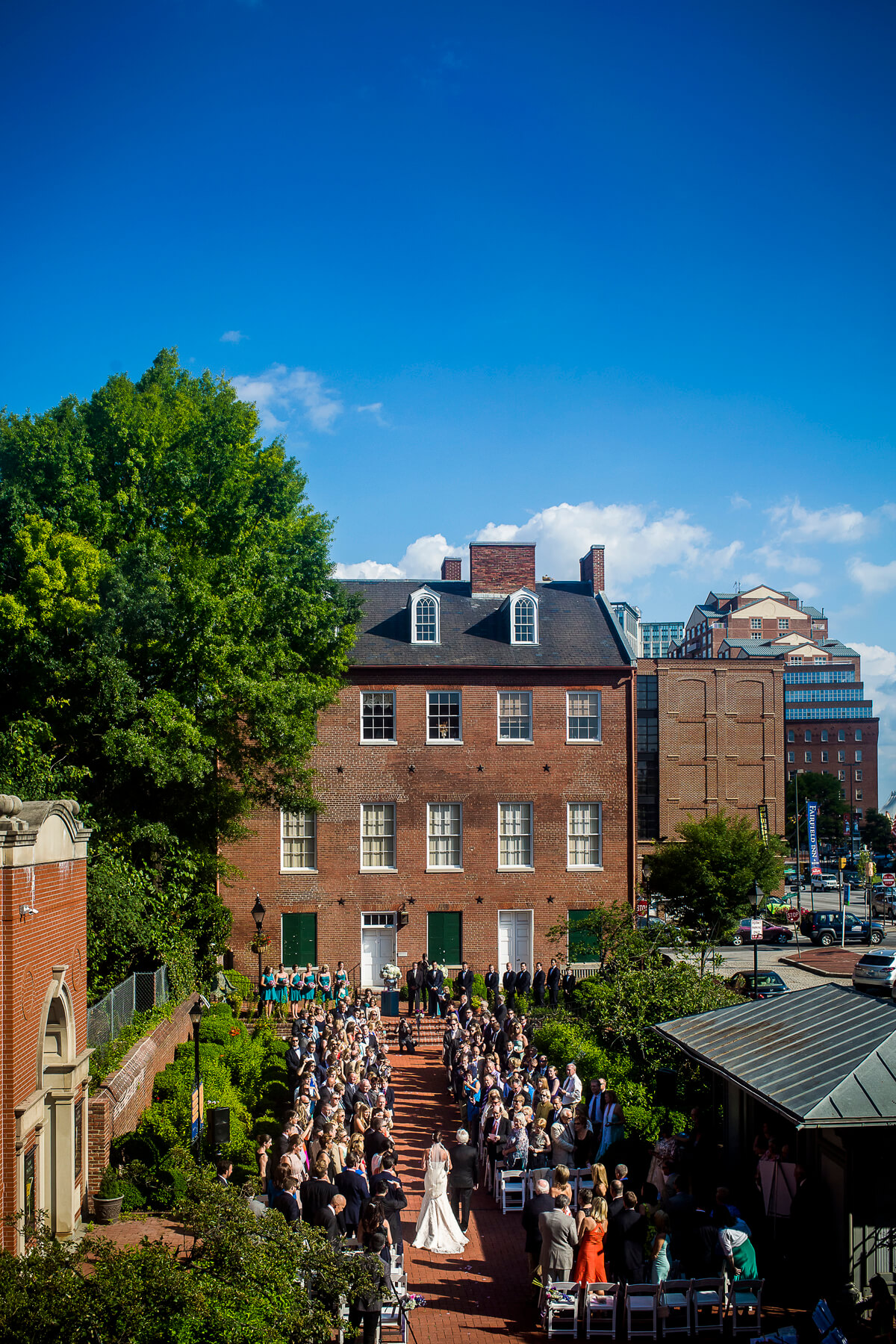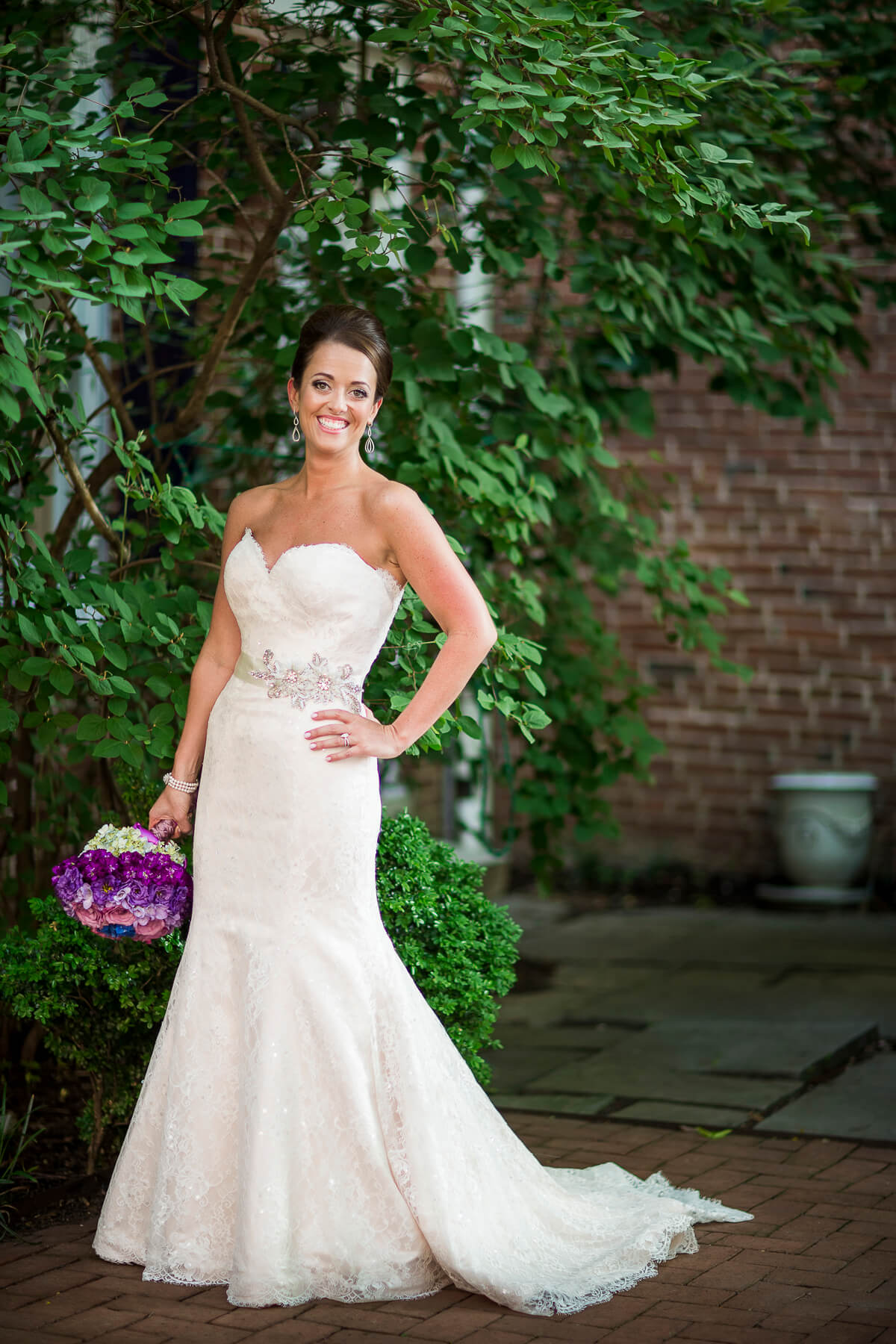 Wedding Design Inspiration Modern Chic 
What was Unique and Special About Your Wedding As one of their wedding favors, they placed "Lucky in Love" envelopes filled with lottery scratch-off tickets at each place setting for people to enjoy while waiting for dinner to be served. American Pharaoh became a Triple Crown winner on their wedding day! They had lots of friends gathered around tables watching the race before the reception started. The music played by the string trio during the ceremony was all Disney themed. Megan walked down the aisle to "When you Wish Upon a Star." For dinner they wanted guests to be able to try a variety of food and make their own selections so we decided to do stations. They knew from the beginning they wanted to include Paella on the menu, as it was one of Megan's favorite dishes from her time studying abroad in Spain.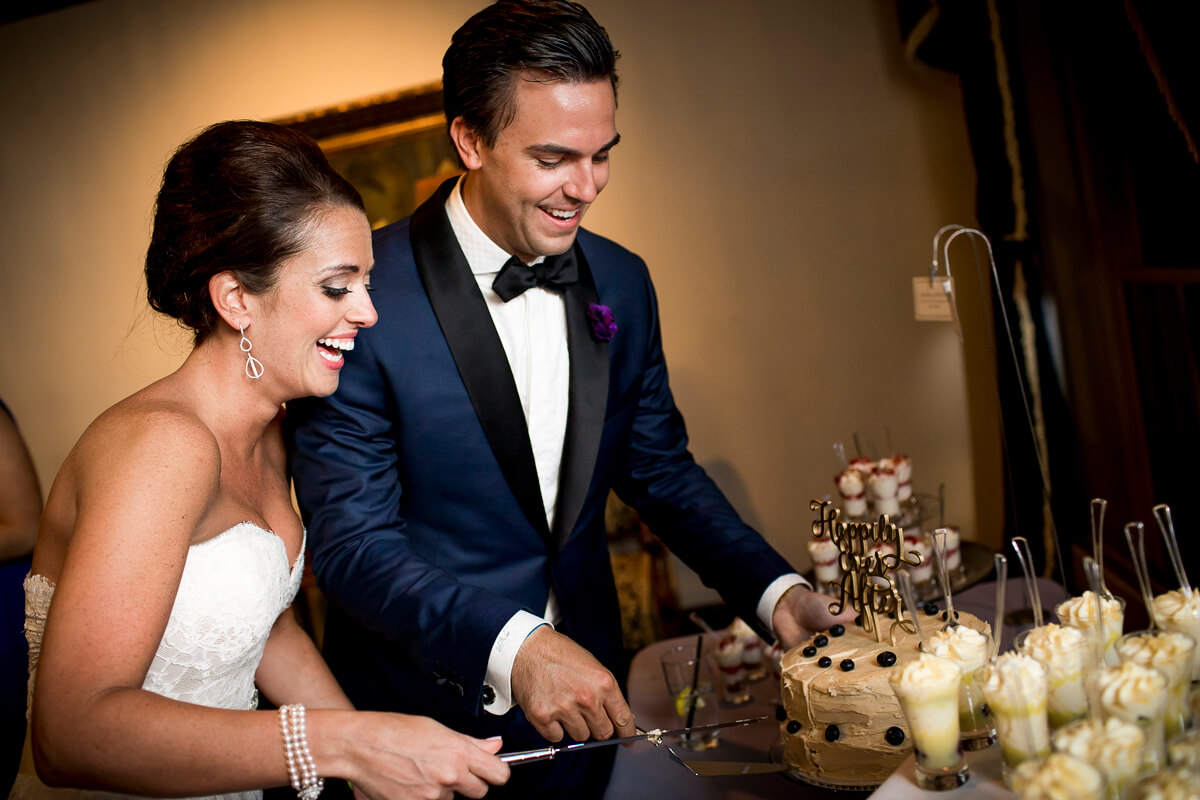 Favorite Details To honor their grandparents who passed, Matt wore his grandfather's gold watch and Megan's grandfather's cuff links. Megan wore a pearl bracelet that Matt had custom made, which had her grandmother's cocktail ring mounted on top of it.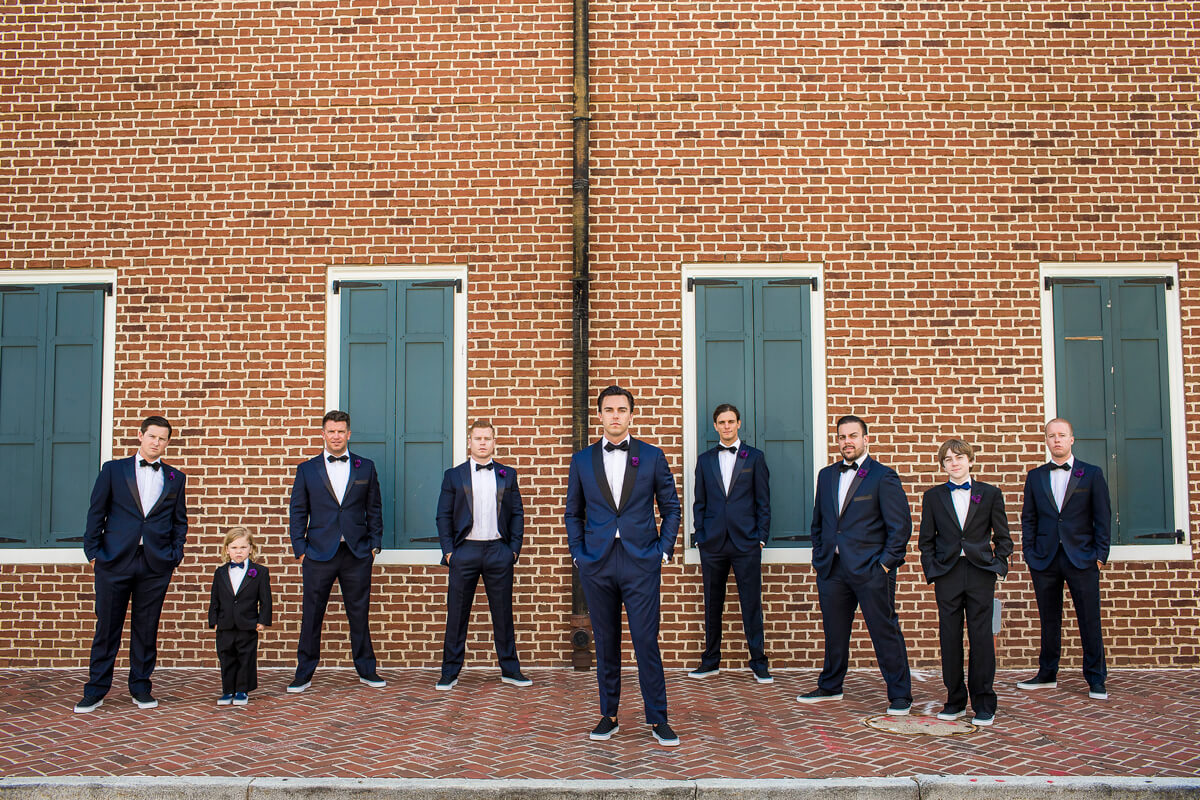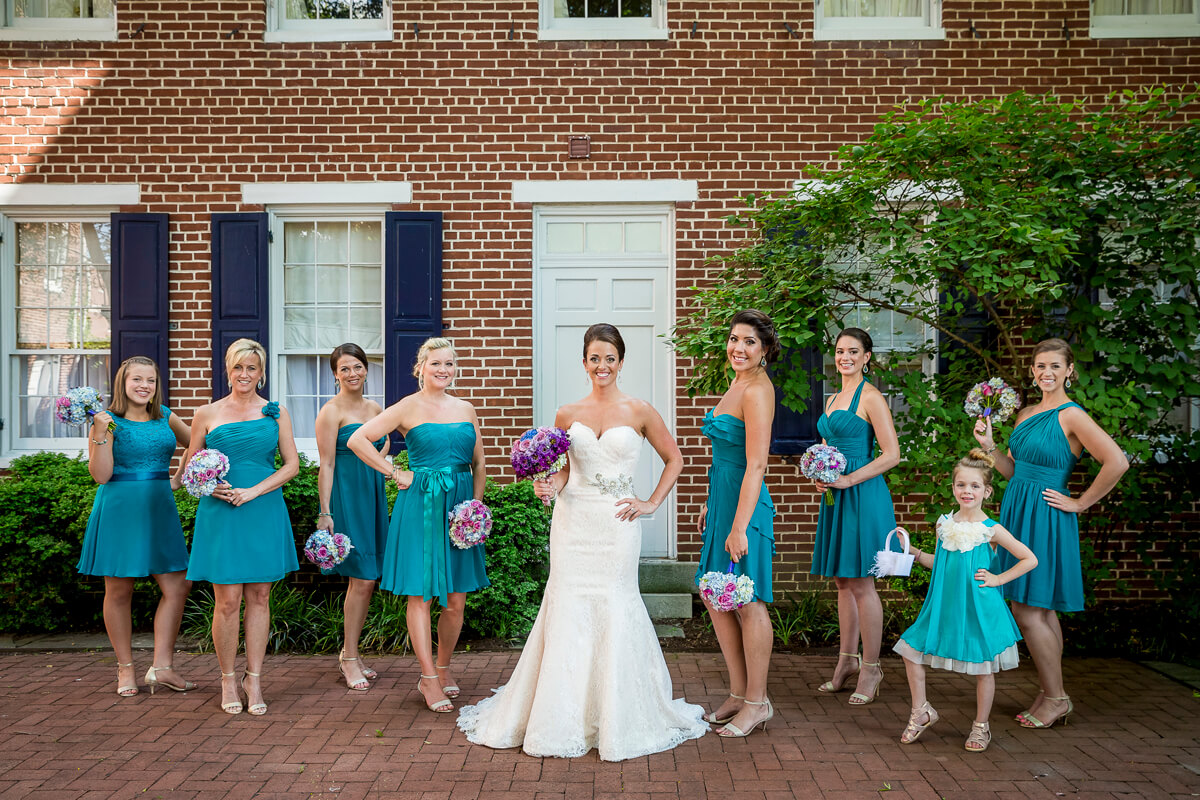 Most Unexpected Event on the Day of the Wedding After celebrating at the rehearsal dinner and for some time after, Megan took an Uber home from the restaurant with some of her bridesmaids who were spending the night. After getting back to their room, Megan's maid of honor realized that she left the presents Megan had given her in the Uber. The presents included jewelry and other items to wear and use the next day. Megan's MOH tried everything imaginable to get back in touch with the Uber driver but his phone was off and she had no luck getting in contact with him. The next morning the two of them put their brains together and found ways to resolve the jewelry issue and no one would have ever known it happened . . . except that it made it into the MOH's speech. Megan realized it was such a small detail/bump and there was nothing more important to her than having her MOH by her side on her special day, no matter what she was (or was not) wearing.
Piece of Advice Enjoy the process leading up to the big day, but once the day arrives, realize there is nothing more you can do and just enjoy it. You are the only one who will know all the details, and if something small goes wrong, other people will probably never notice. Just try to enjoy every moment of the day because it goes by way too fast!
Beauty Mindy Whalen of Weddingtresses, LLC. (hair); Nicole Palermo of Happily Ever After, LLC (makeup). Bridesmaids Wtoo by Watters short chiffon dresses in Peacock; each bridesmaid wore a different style dress of her choice. Cake Rouge made the newlyweds a small ceremonial cake in a dulce de leche flavor. The couple also had a variety of cake shots available for dessert: s'mores, strawberry shortcake, and banana foster. Caterer Rouge Fine Catering Flowers Intrigue Design & Décor Groom and Groomsmen The groom wore a custom midnight blue shawl lapel tuxedo from Knot Standard in Washington, DC. The groomsmen wore midnight blue peak lapel tuxedos from The Black Tux. All the men wore diamond grosgrain solid black bow ties and Vans classic black/black checkerboard shoes Honeymoon Secret Bay, Dominica Invitations Passion for Deco. One of Megan's best friends from college helped with the printing and design of all the paper products for the wedding. Location 1840's Plaza Music Hill Chamber Music string trio (ceremony and cocktail hour); DJ Japancakes from New York City (reception) Officiant William Duffy Photographer Shawn Hubbard Videographer Monachetti Weddings Wedding Dress Skyler gown by Augusta Jones at Betsy Robinson's Bridal Collection Wedding Planner Megan says she and Matt did most of the planning on their own, but also worked with Matt's sister-in-law, Anna Lance, who is a professional day-of planner. Anna helped Megan and Matt find the venue and provided many other helpful suggestions along the way. "Anna has a lot of Baltimore wedding knowledge that we could utilize," Megan says.