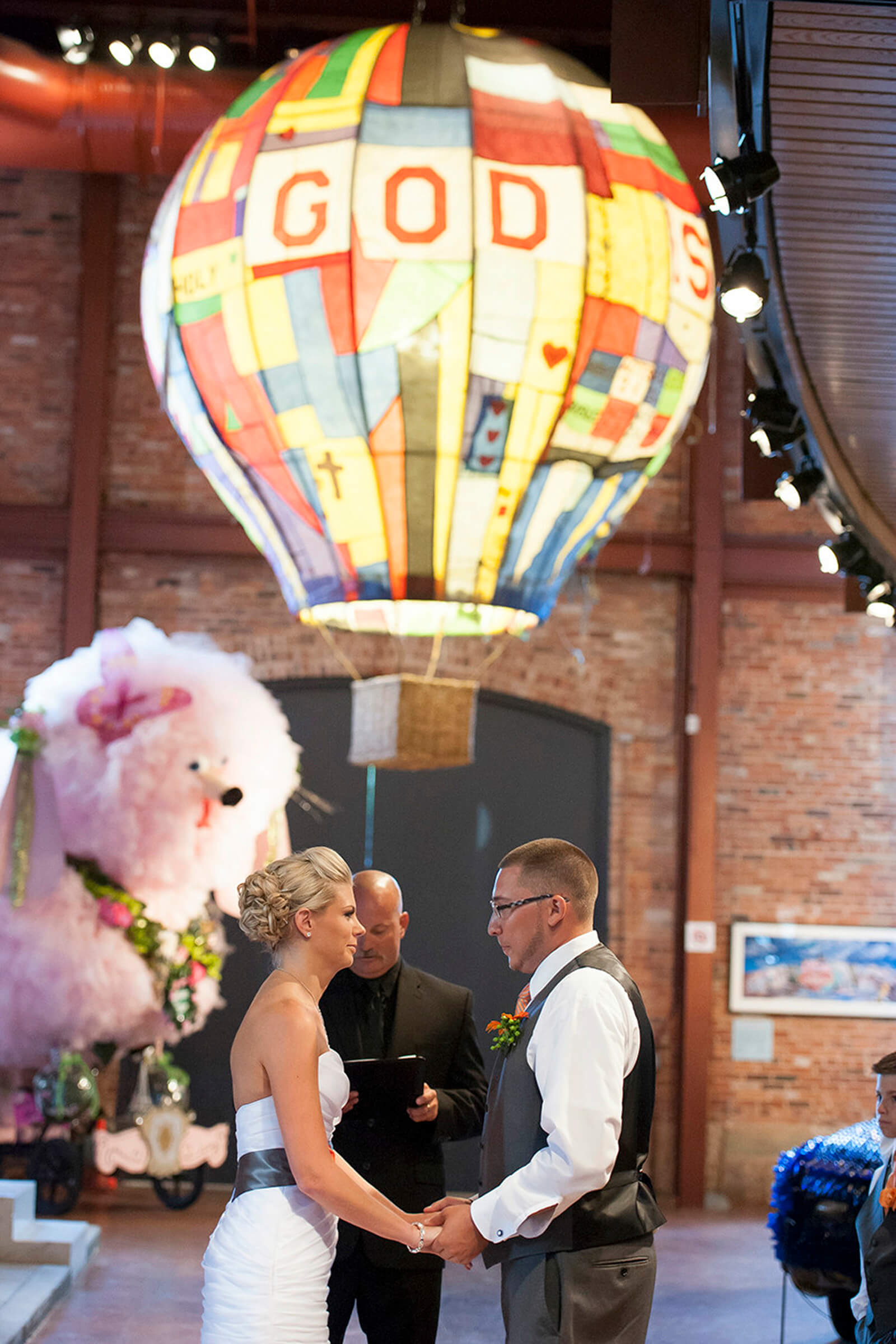 Occupations Kimi is a patient care coordinator at Elliott Family Dentistry; Mario is a longshoreman at the Port of Baltimore.
Wedding Date October 10, 2013
Number of Attendees 230 guests
Number of Attendants 16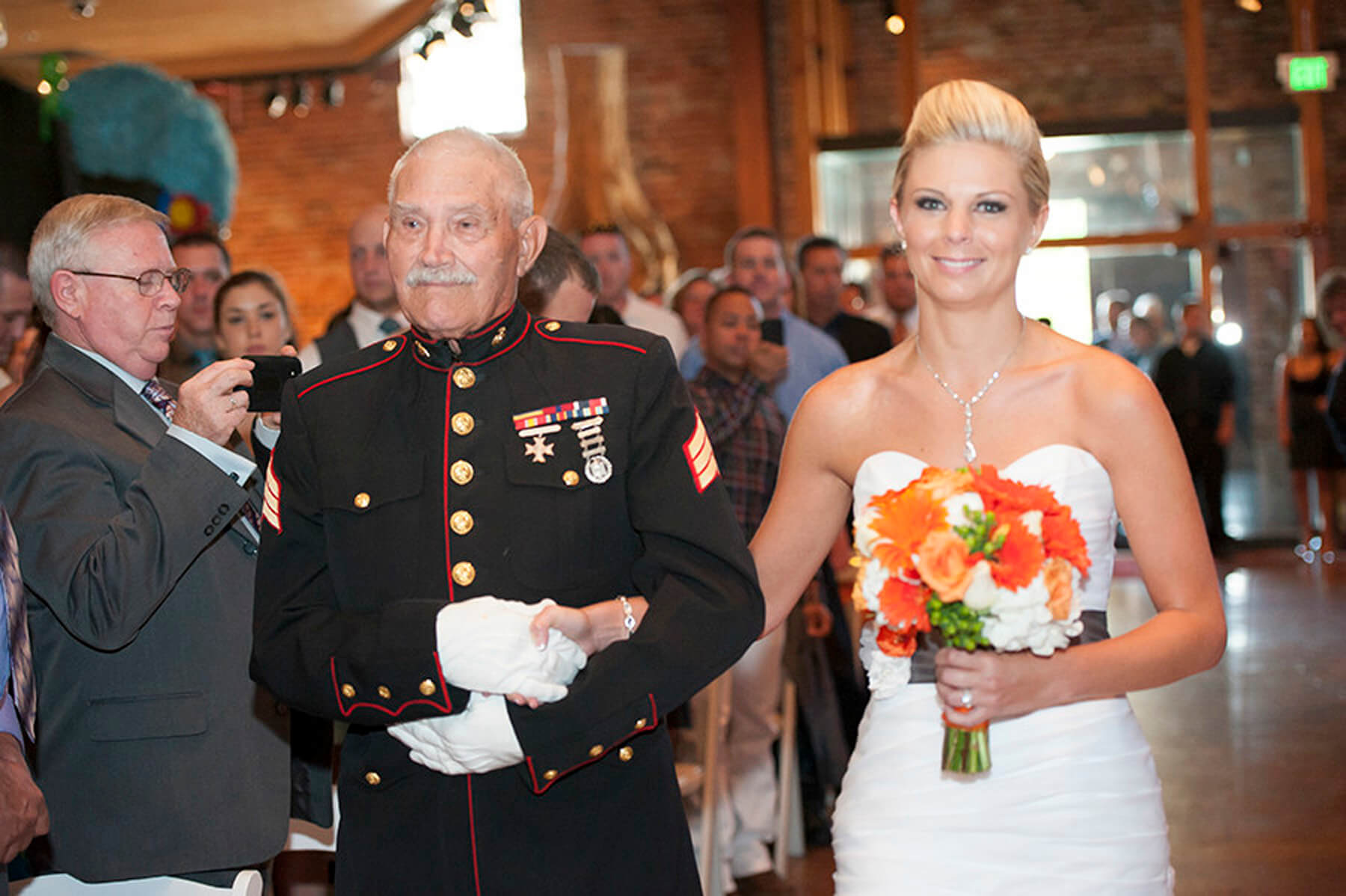 How You Met Kimi and Mario met at a local bar (formally called Skybox) in South Baltimore. The couple also shares many mutual friends.
The Engagement It was Christmas Eve 2011, and per Kimi and Mario's tradition, they exchange one gift. The gift usually isn't anything extravagant, something like pajamas. But this time Mario gave Kimi an album with photos and different keepsakes from places they had been to the ticket stub from their first movie. As Kimi flipped through the pages she stopped at one that read, "Our Engagement." Mario took Kimi's arm and proposed.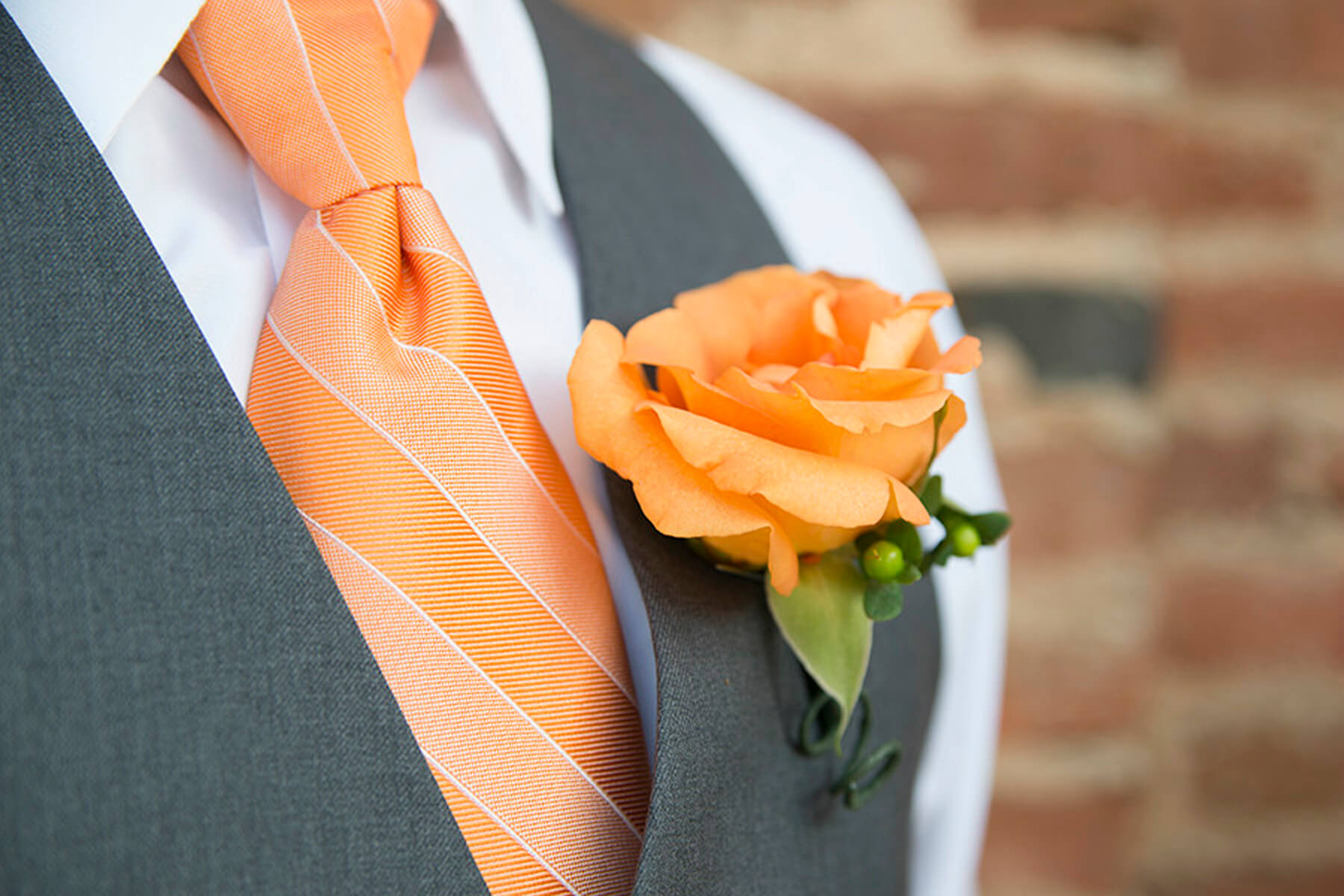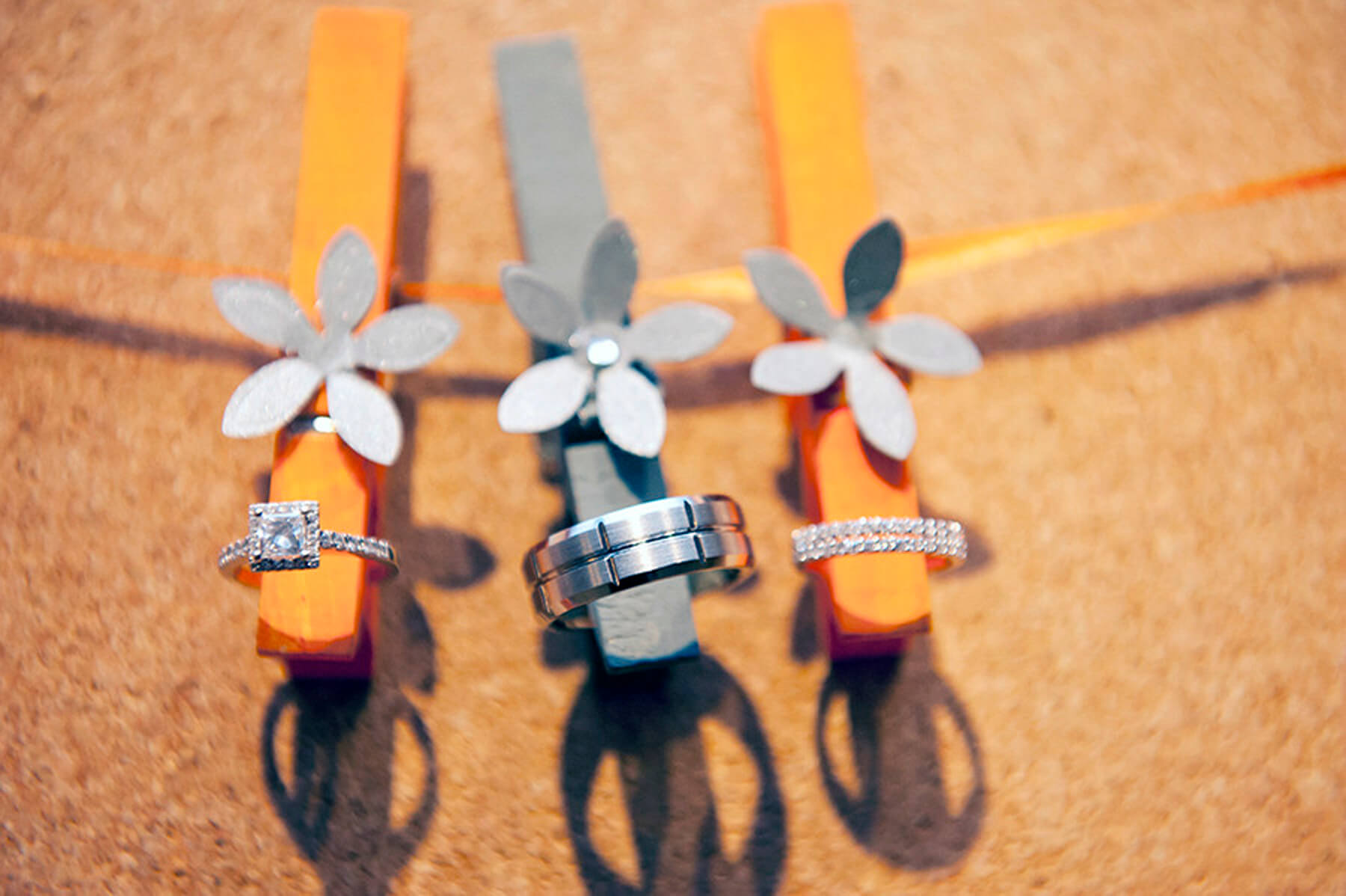 Wedding Design Inspiration Kimi and Mario both grew up in Baltimore City and are avid Orioles fans, so they decided to incorporate orange into their aesthetic mixed with a modern theme.
What was Unique and Special about your Wedding Kimi and Mario loved the uniqueness of their venue but truly felt absolutely everything was special about that day because they were able share the occasion with so many family and friends. Specifically for Kimi though, to have her grandfather walk her down in the aisle in his dress blues was especially momentous for her.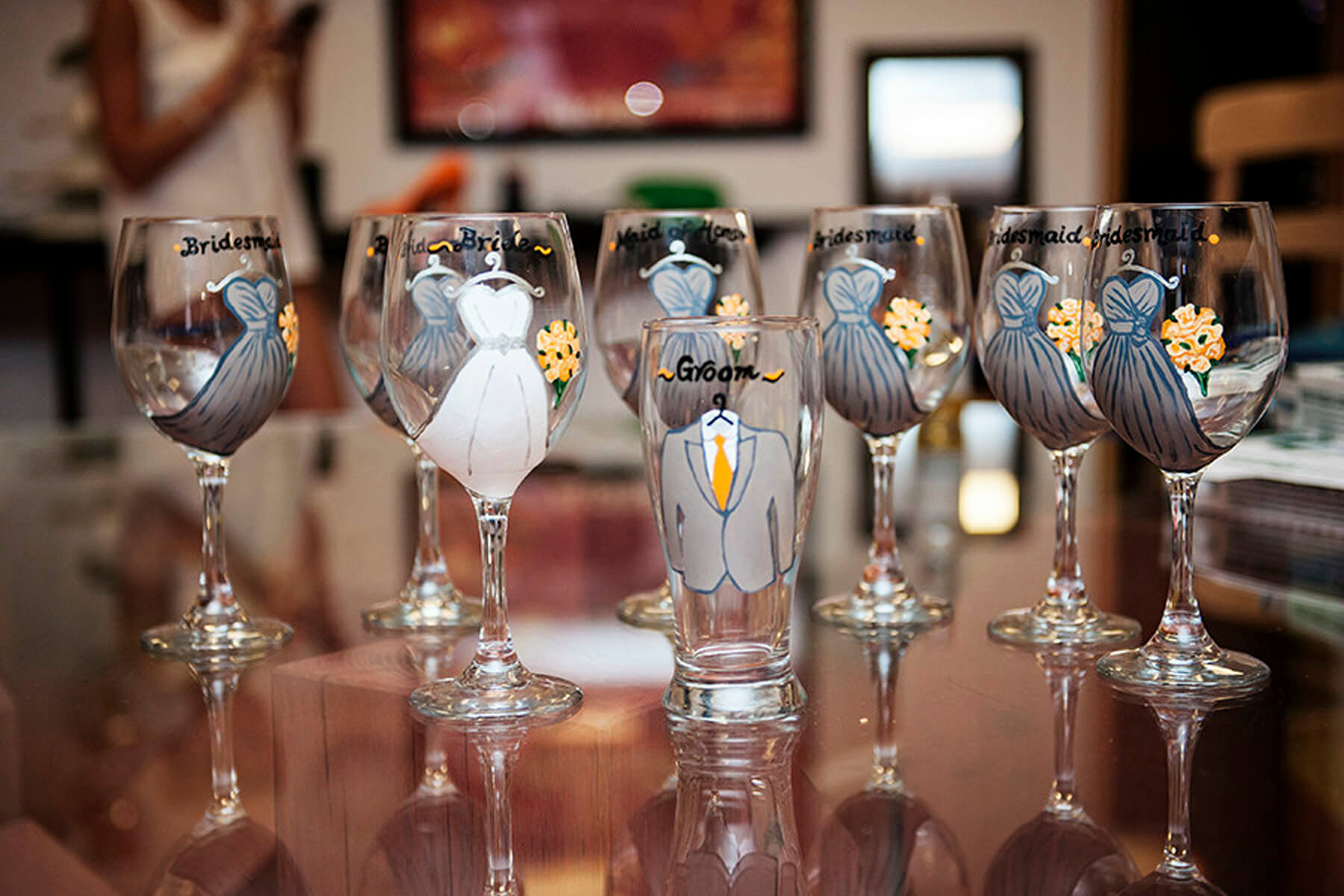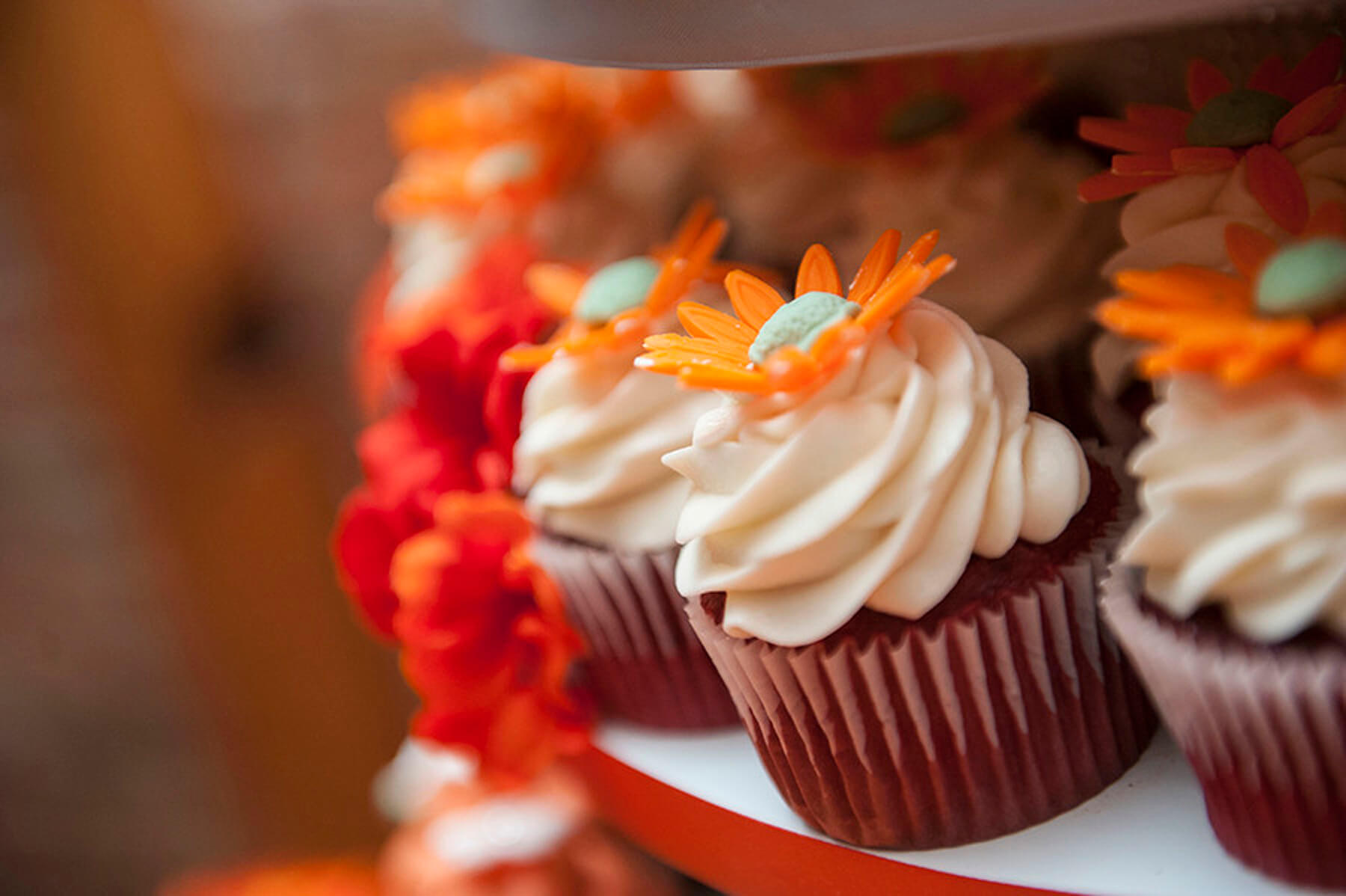 Favorite Details The couple repurposed their engagement pictures by placing the photos in lanterns for centerpieces. Additionally, all of the groomsmen wore Converse Chuck Taylors, and Kimi joined in by changing into Chucks for the reception. As a final surprise, Kimi wore a Star Wars garter since Mario is a huge fan.
Most Unexpected Event on the Day of the Wedding Kimi and Mario agree that honestly they had the perfect day. Everything went smoothly and they would not change a thing.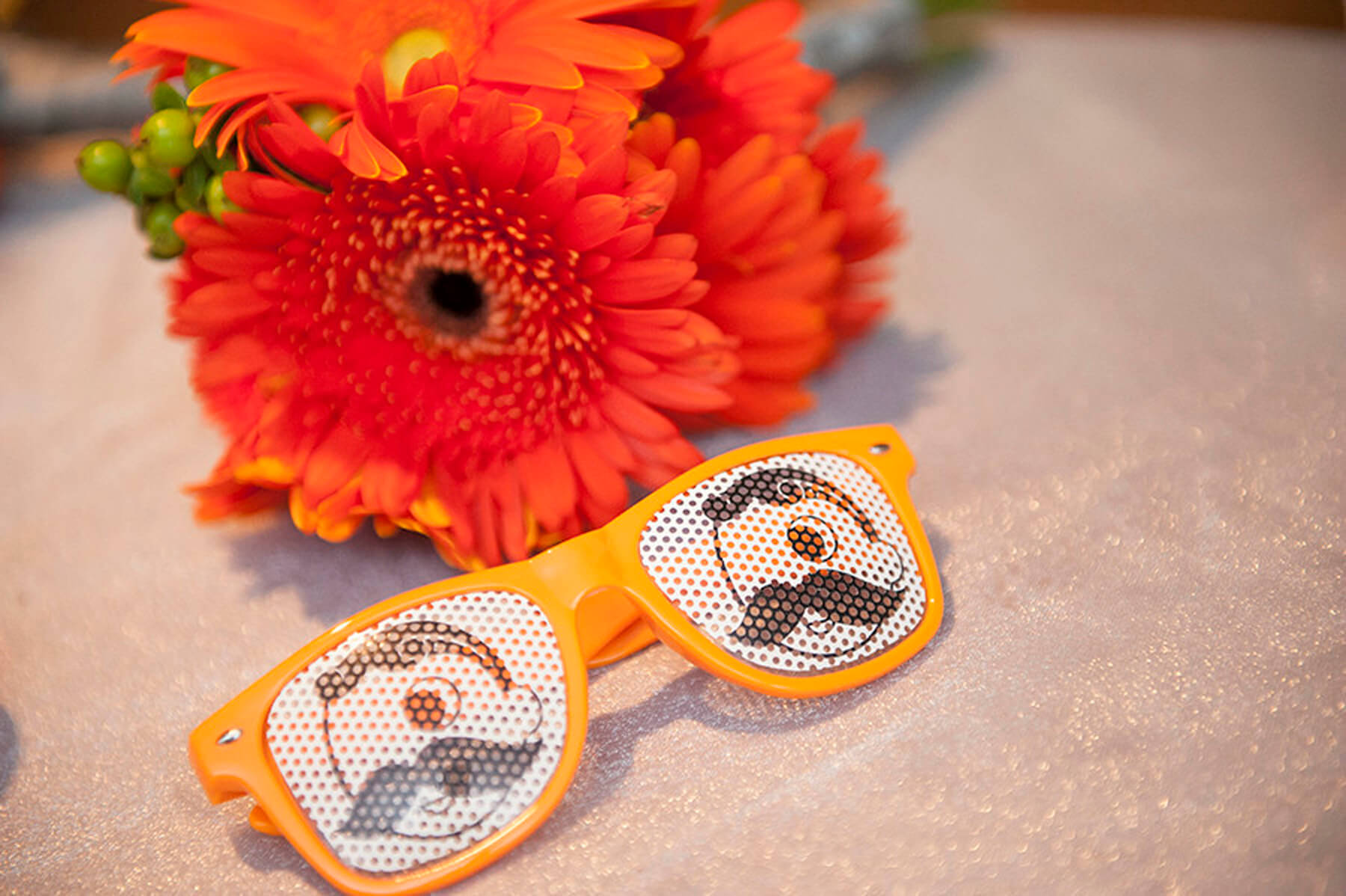 Piece of Advice To have the wedding recorded or at least the ceremony. It all goes by so quickly and you, as the couple, miss so much.
Honeymoon Destination Kimi and Mario went to Montego Bay, Jamaica where they stayed at the all-inclusive Sandals Wild Orchid. It was gorgeous.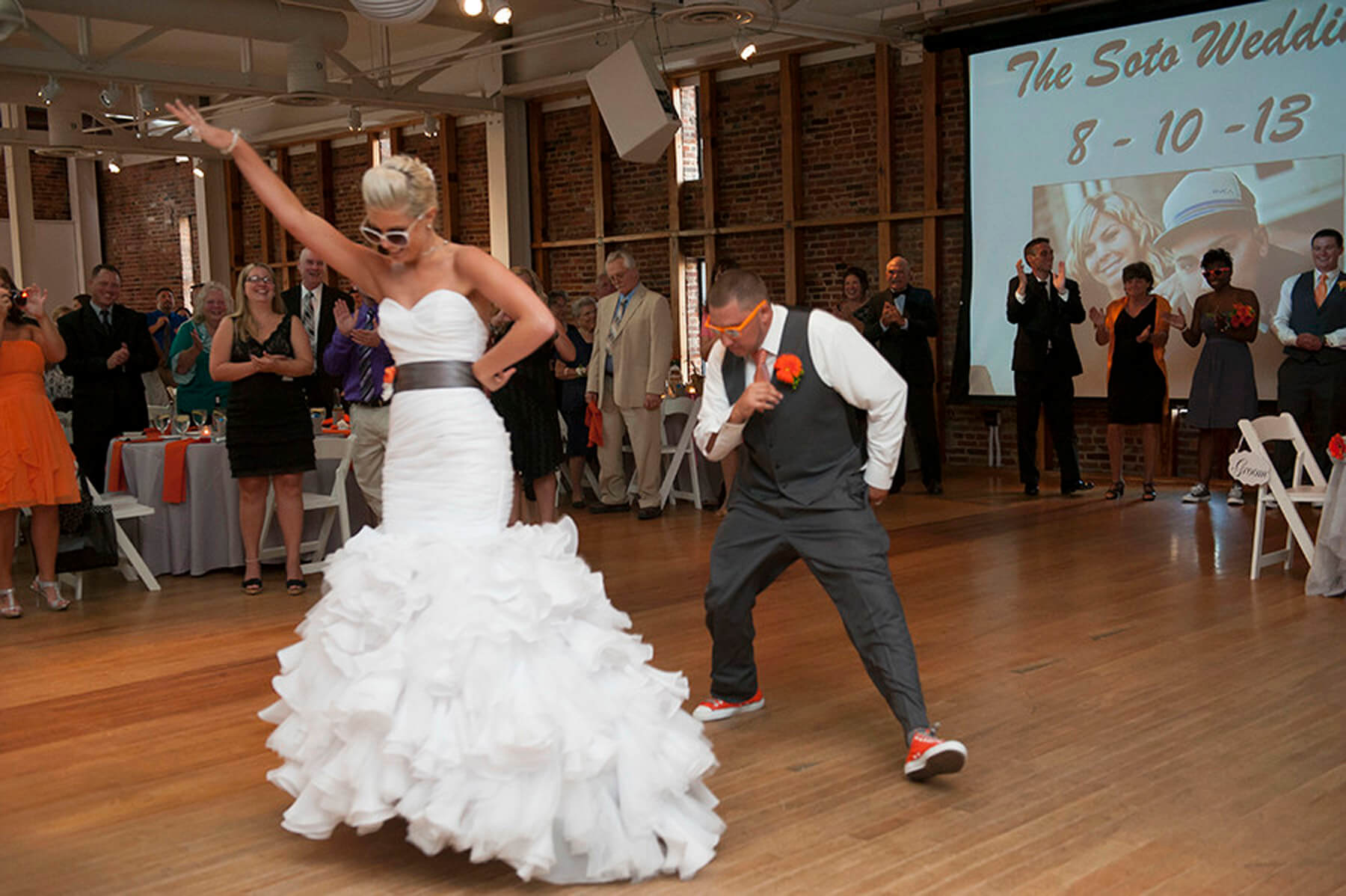 Beauty Hair done by Amy Johnston and make-up by Chrissy Forbes. Bridesmaids The bridesmaids wore grey chiffon knee-length dresses with orange shoes. Cake Instead of a cake, the couple opted for cupcakes made by Cakes by Maria (a family friend.) Caterer Absolutely Perfect Catering Flowers Kimi's favorite—gerber daisies. Kimi's friend, Kara, created the bouquets. Groom and Groomsmen: The groom and groomsmen wore grey Vera Wang pants and vests with orange/grey ties and Converse with colored socks. Location The American Visionary Art Museum. Music Jason from Absolute Entertainment Photographer Kathleen Hertel Photography Officiant The ceremony was officiated by Steve, who is the uncle of one of the groomsmen. Wedding Dress Maggie Sottero purchased at Betsy Robinson's Bridal.