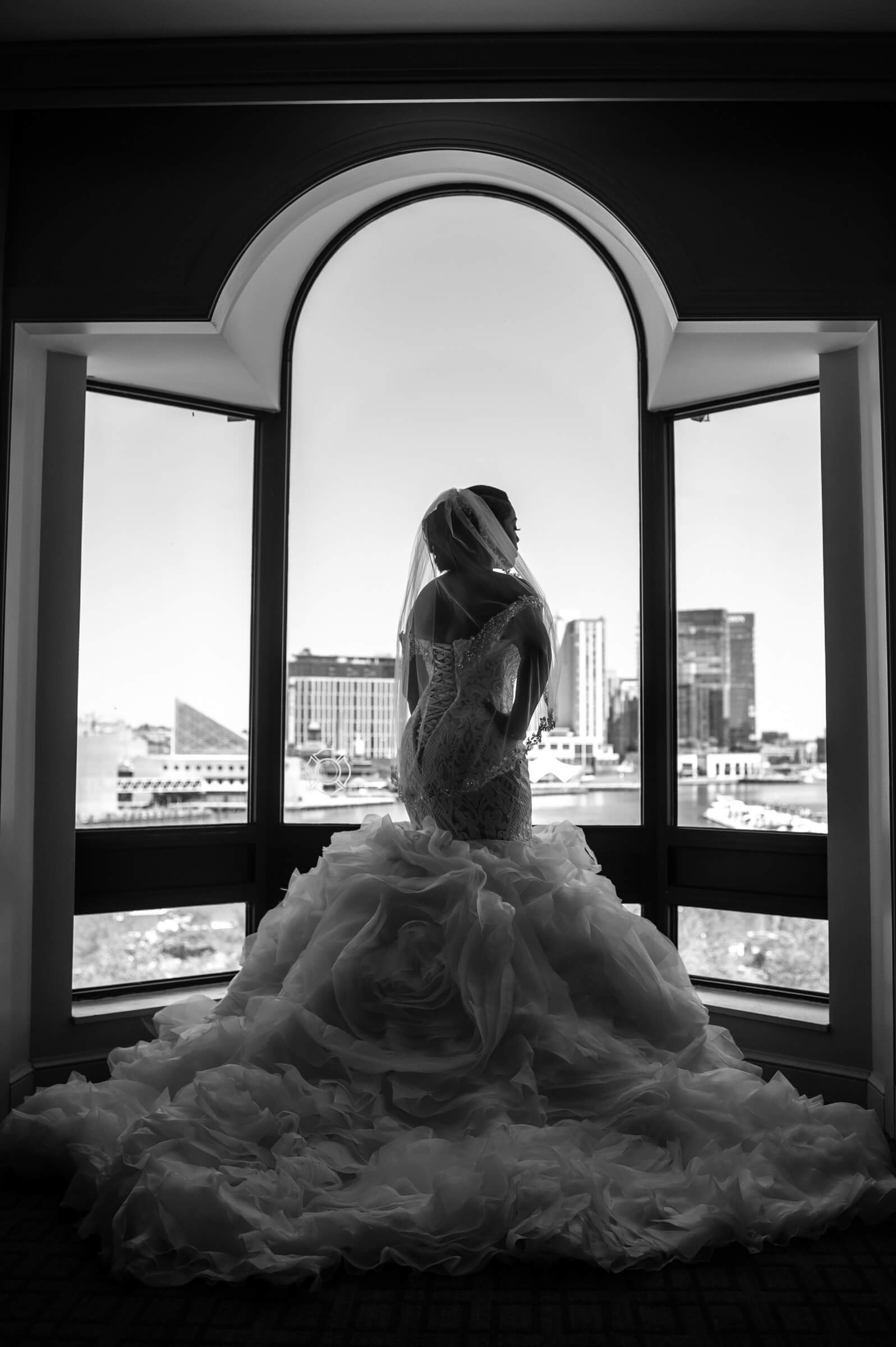 Occupations Monique is the director of literacy for Baltimore City Schools; Marques is the community site specialist for Baltimore City Schools.
Wedding date May 1, 2021
Number of Attendees 250
Number of Attendants 26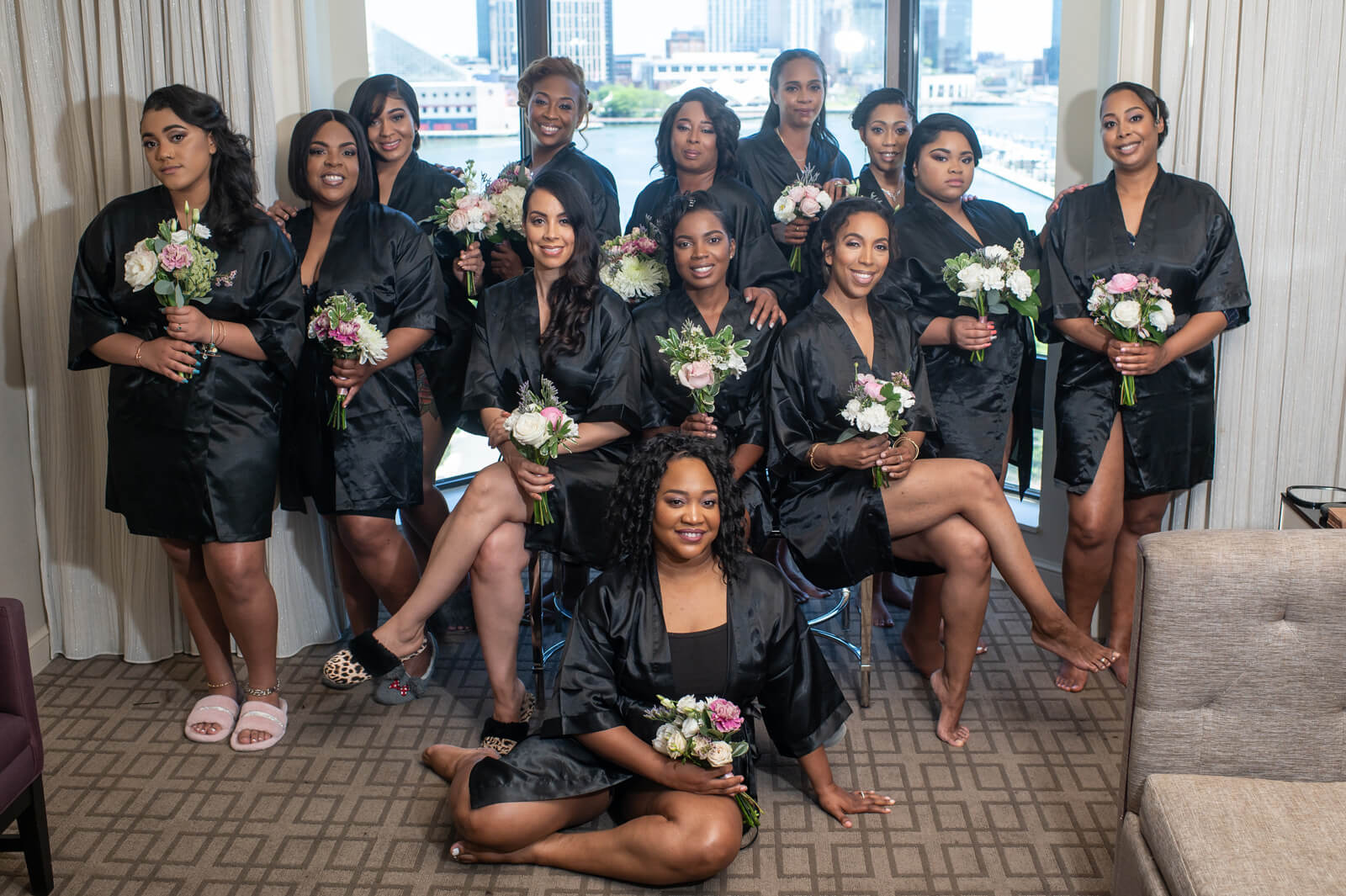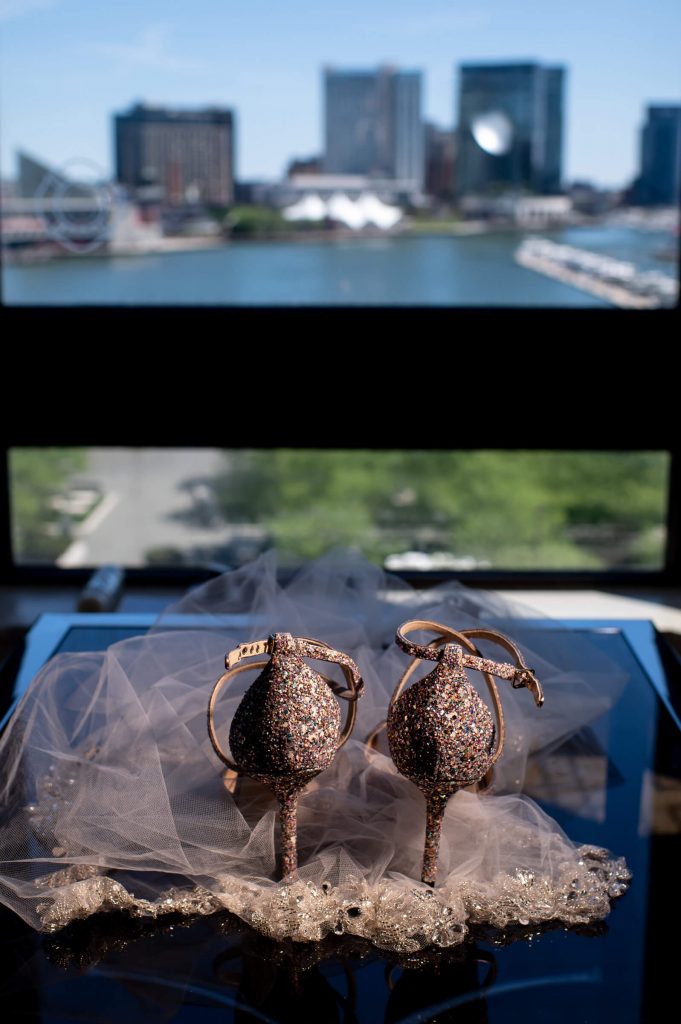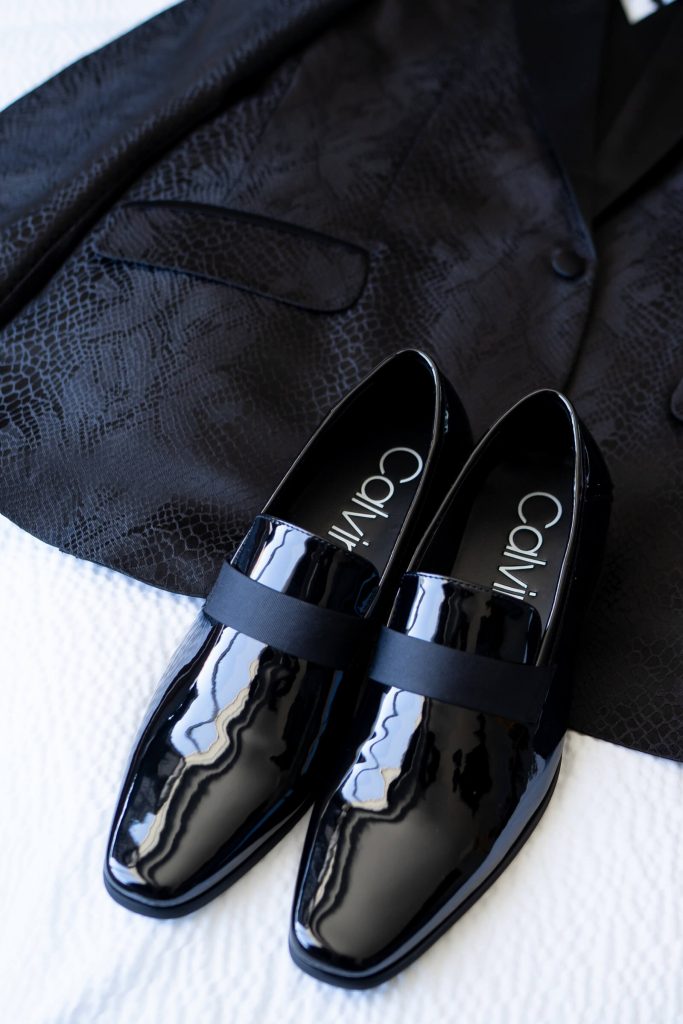 How You Met It was the Fort Worthington Elementary Middle School Back to School Cookout. I was a new principal and welcoming the community to our new school building when I was introduced to Marques. In January 2020, he took me to the NFL Pro Bowl in Orlando for their first date. In February 2020 he invited me and my kids to move in. A month later it was 24/7 together thanks to the pandemic. And in July 2020 he proposed.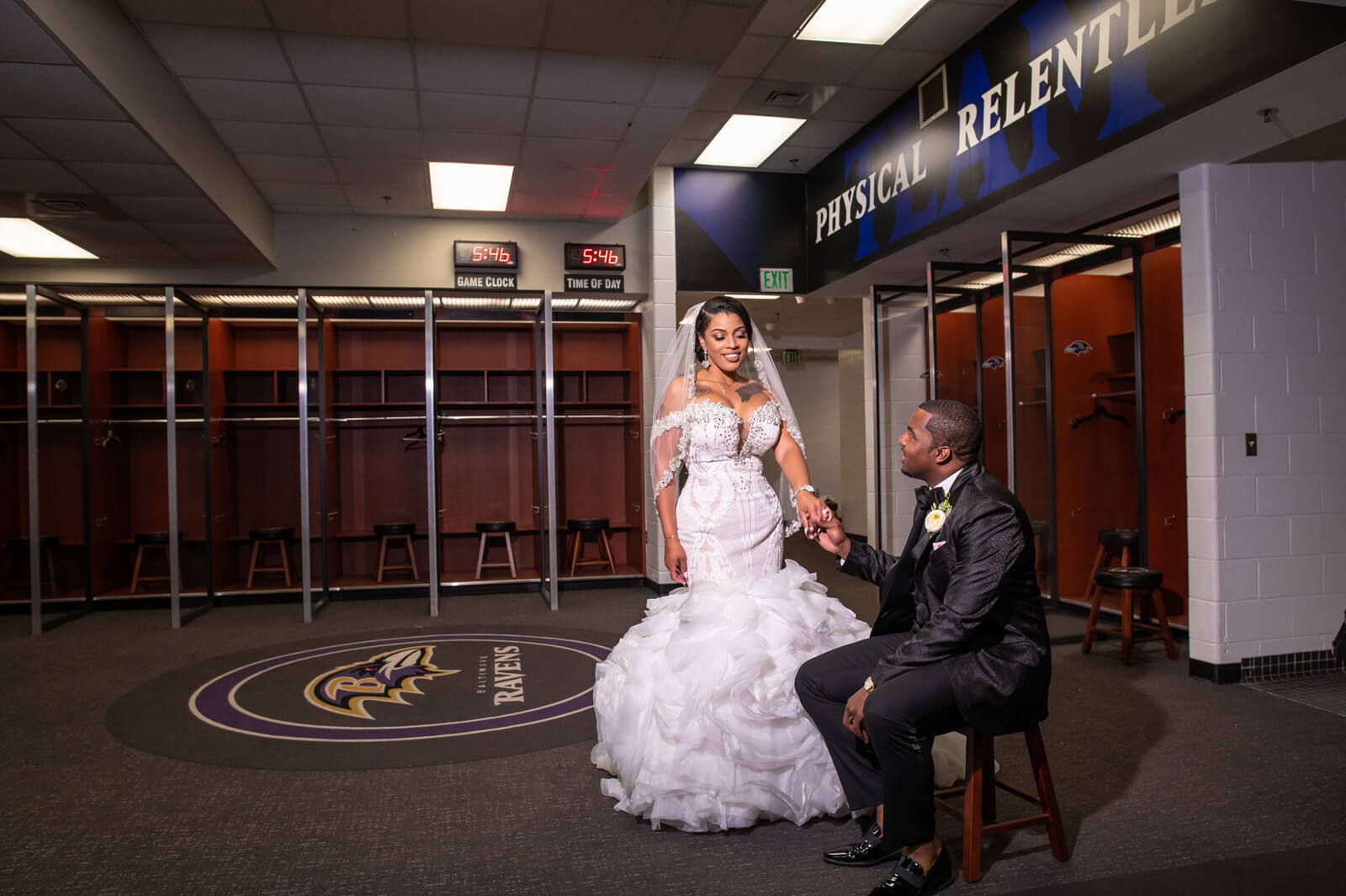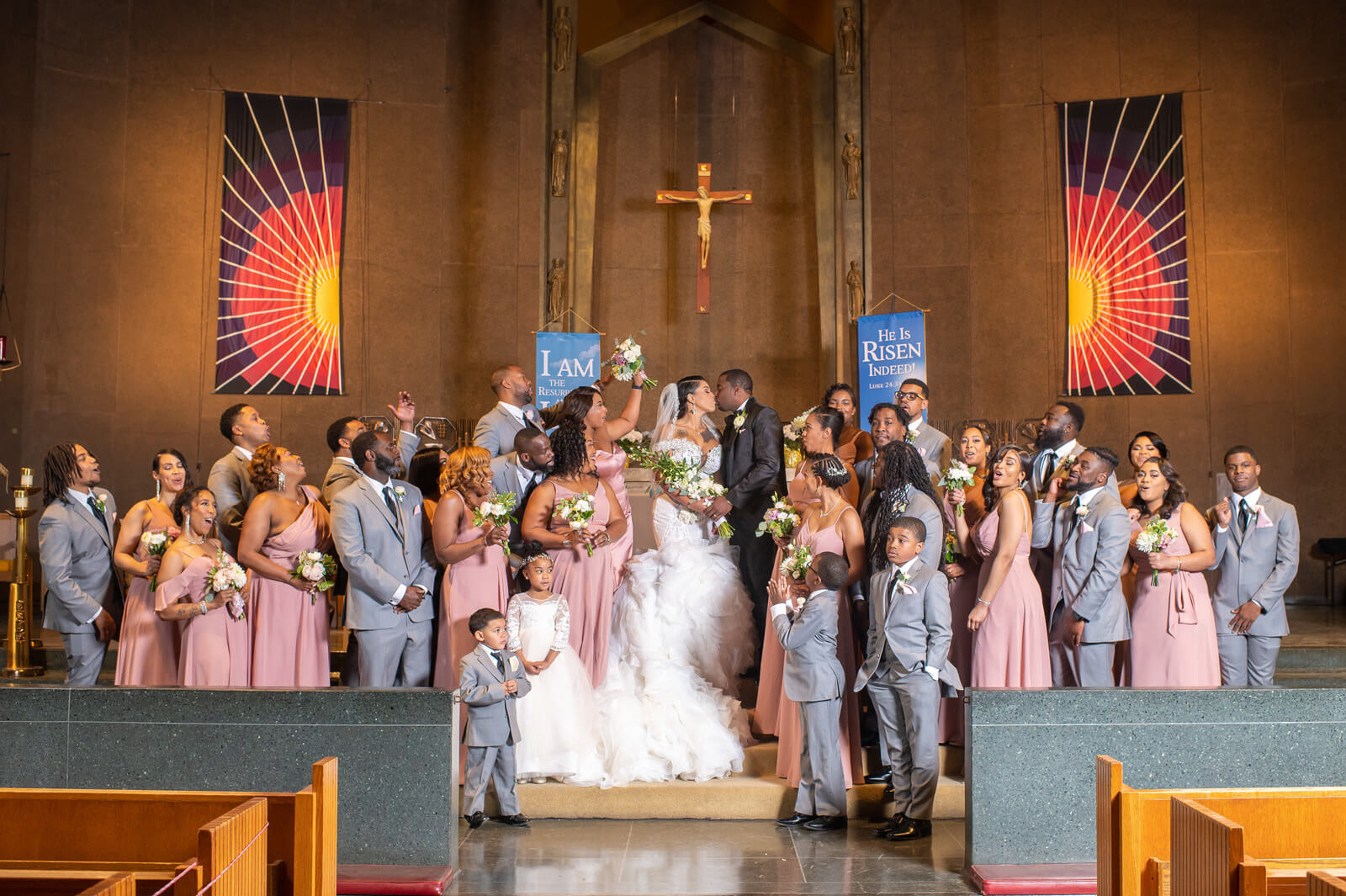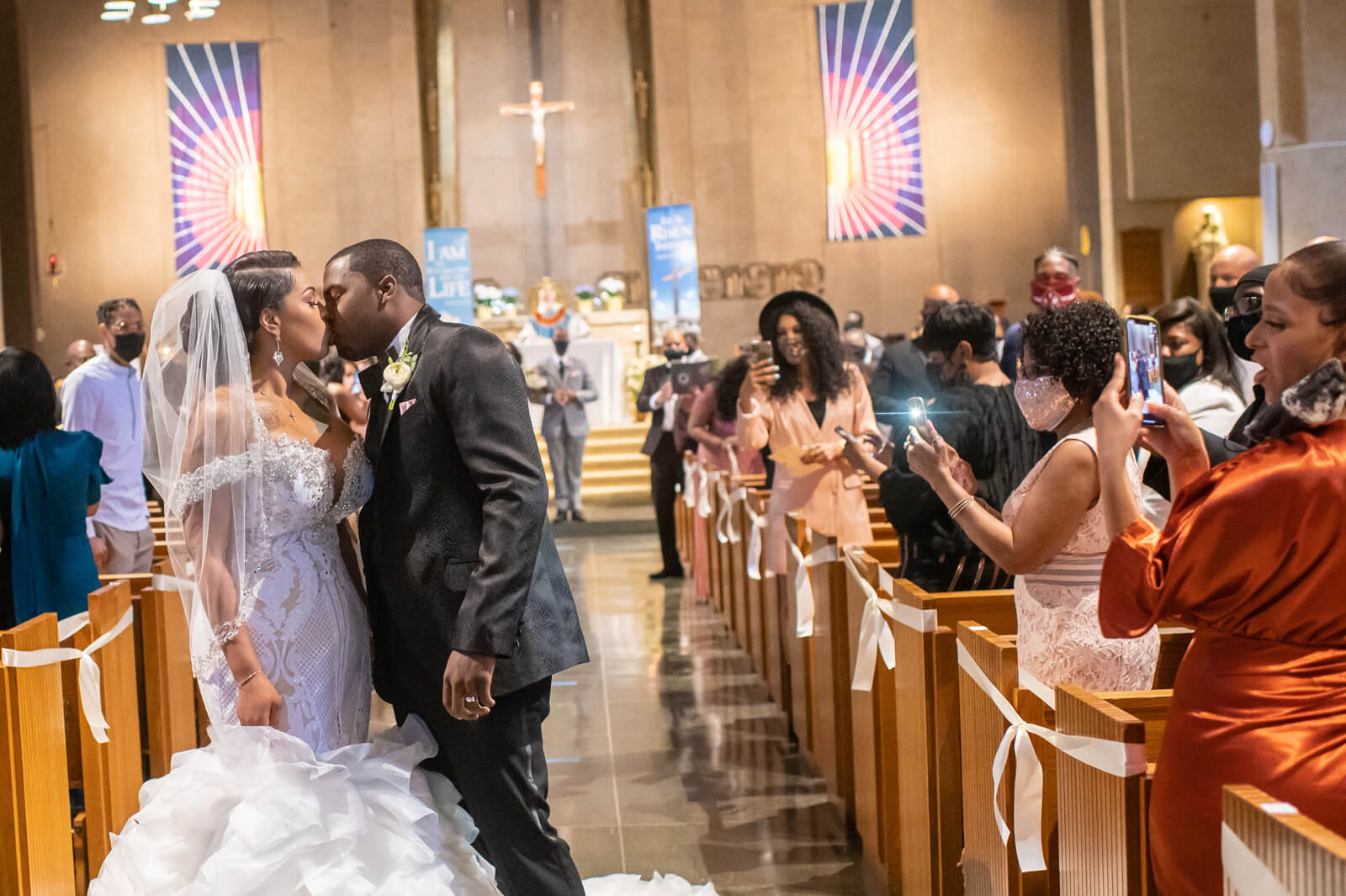 The Engagement We took a family trip to Columbus, South Carolina. During a Pokeno game, Marques crawled over to me asI sat in a recliner. He pulled out the ring and I started laughing hysterically.
Marques said, "What do you think?"
Monique: "It's a cute ring."
Marques: "Well, will you marry me?"
Monique: "Yes of course I'll marry you!"
Wedding Design Inspiration I desired elegance and modern decor, while also expressing our love for their beloved Ravens.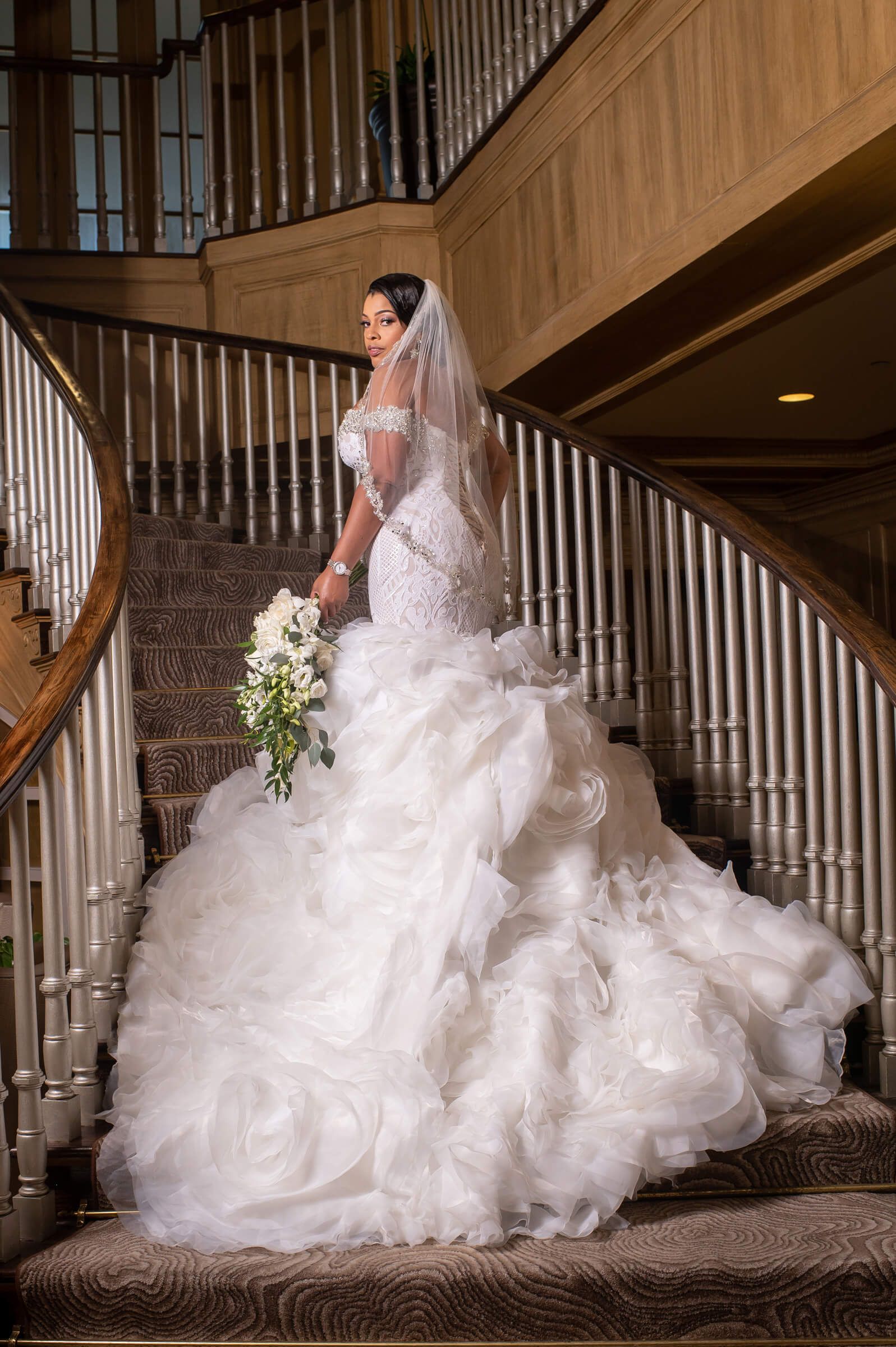 What Was Unique and Special About Your Wedding Day We were married at our Catholic Church during our priest's final season before he retired. Marques served as an altar boy at this church, so it was quite nostalgic. In addition, we are avid Ravens fans and wanted to celebrate at the M&T Bank Stadium. We were able to party in the Southeast Club Lounge (an ode to Marques's East Baltimore roots).
Favorite Details Our planners set the ambiance and truly made the space so beautiful! The ability to tour the facility and take pics in the locker room and on the field was one of our favorite experiences of the night!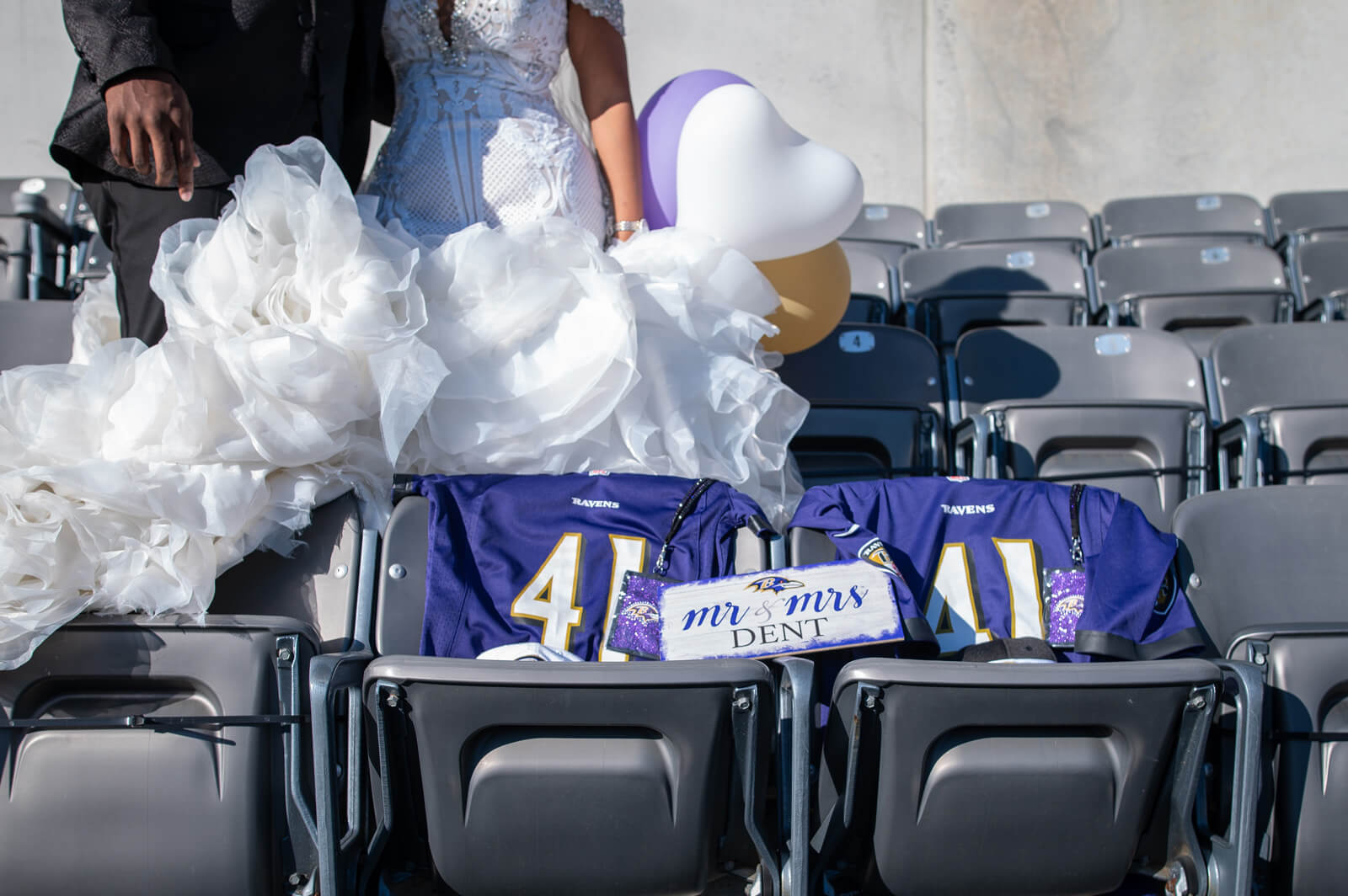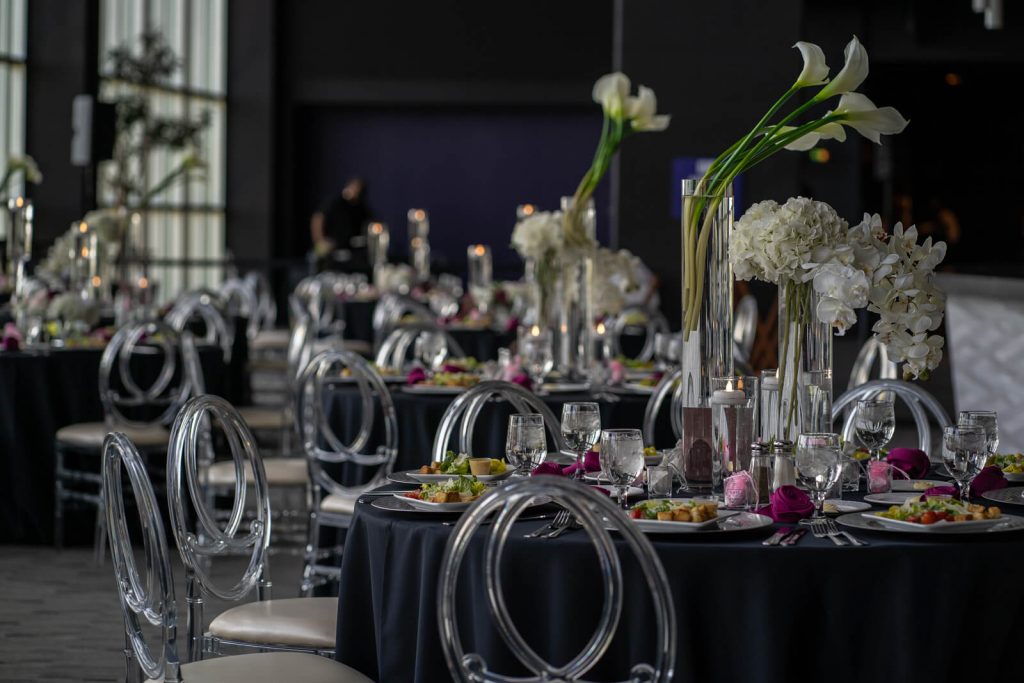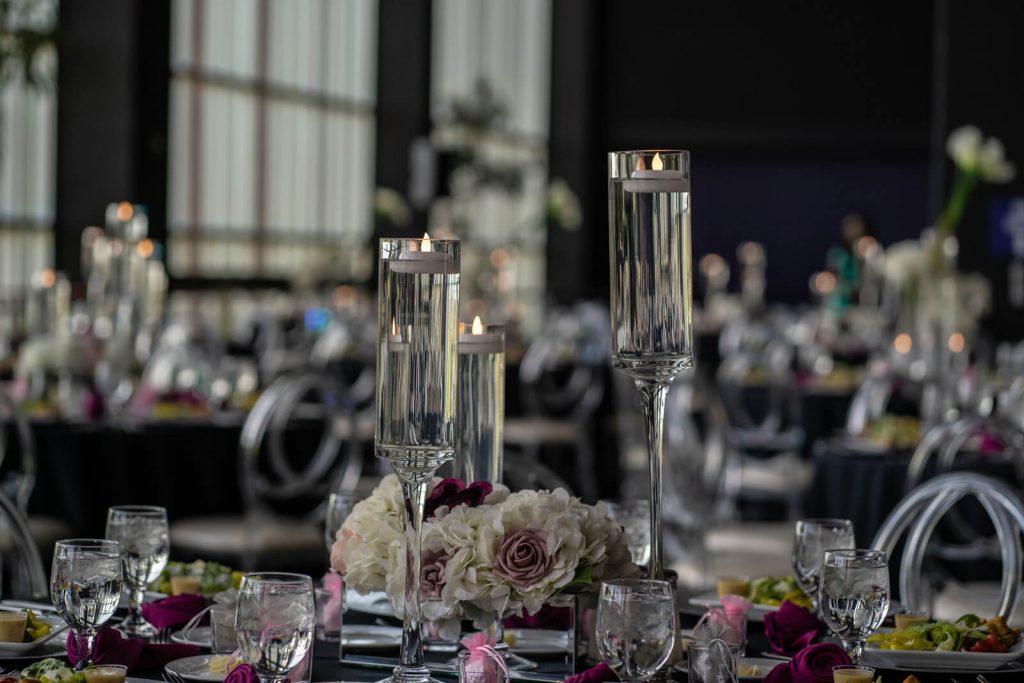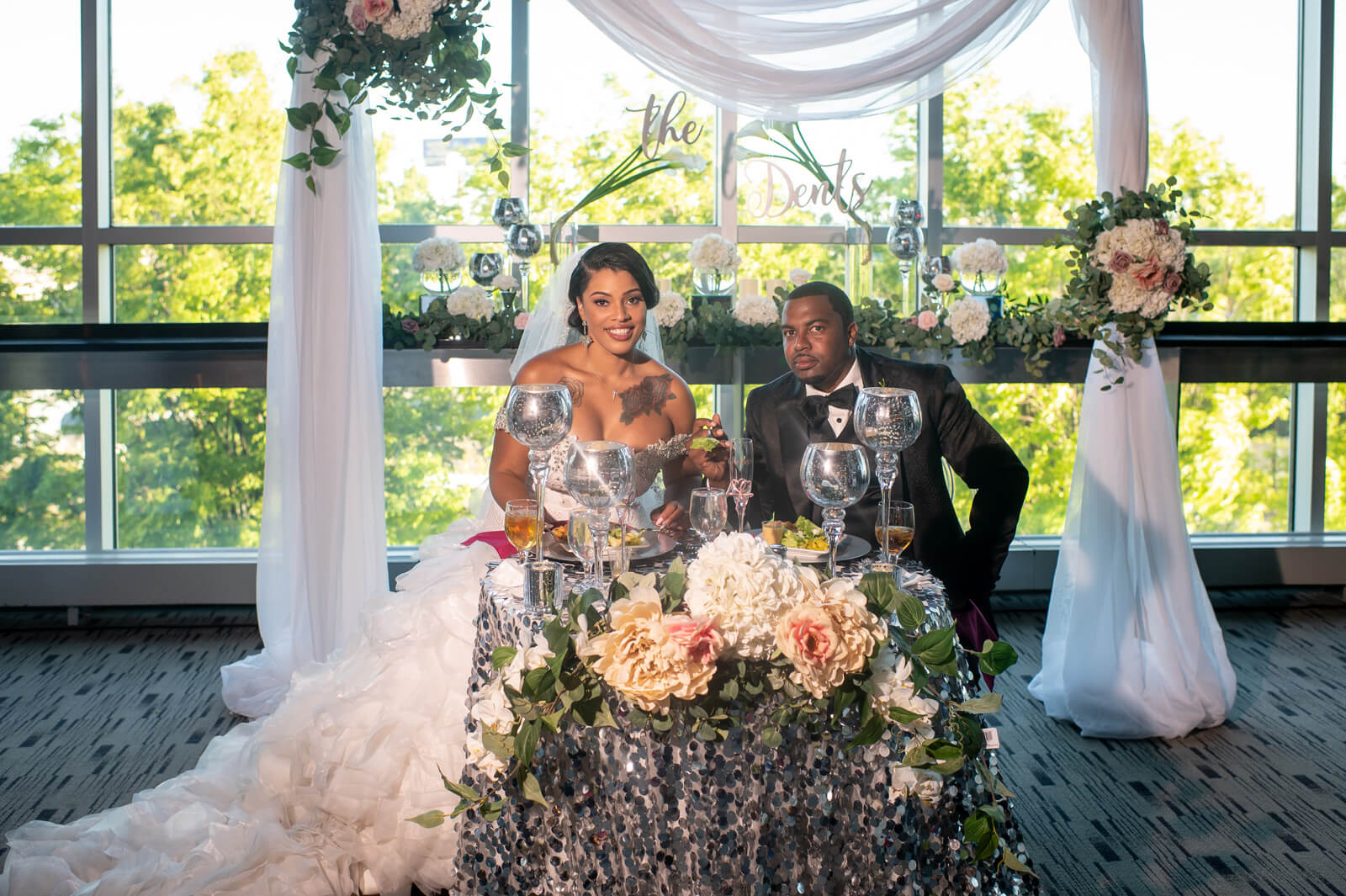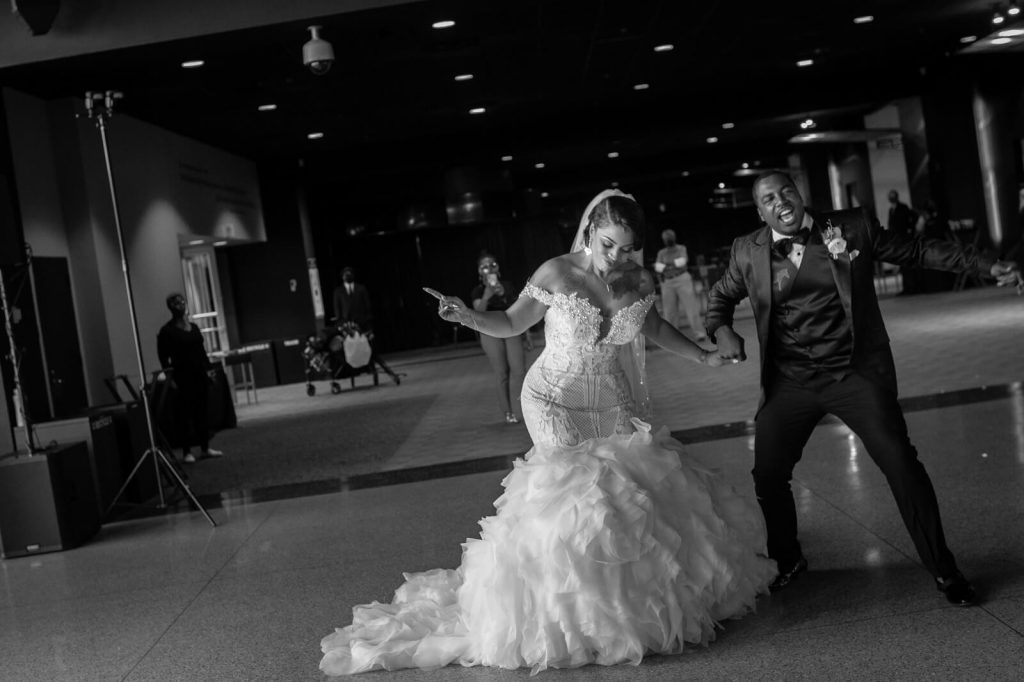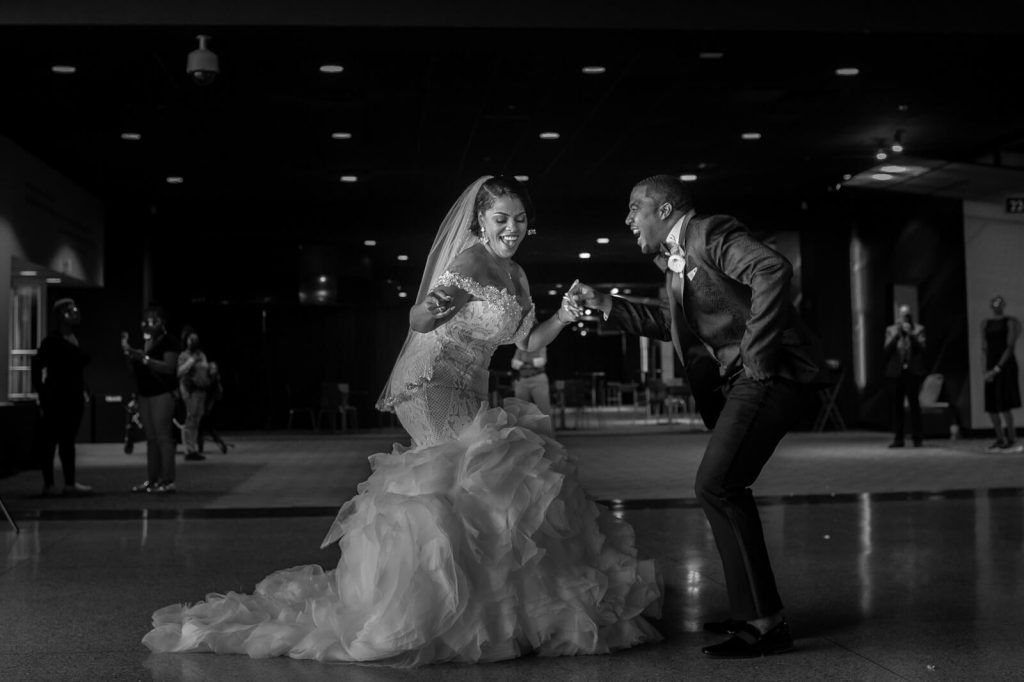 Most Unexpected Event On Your Wedding DaY When I surprised Marques by taking him to the seats that we now own. We looked across the field and our entire wedding party was in the stands with Ravens gear and signs.
Piece of Advice Make your wedding day what you want it to be. It's your special day, take all advice with a grain of salt. Trust your planner and if you don't agree with something, speak up. During your reception, make sure you eat.