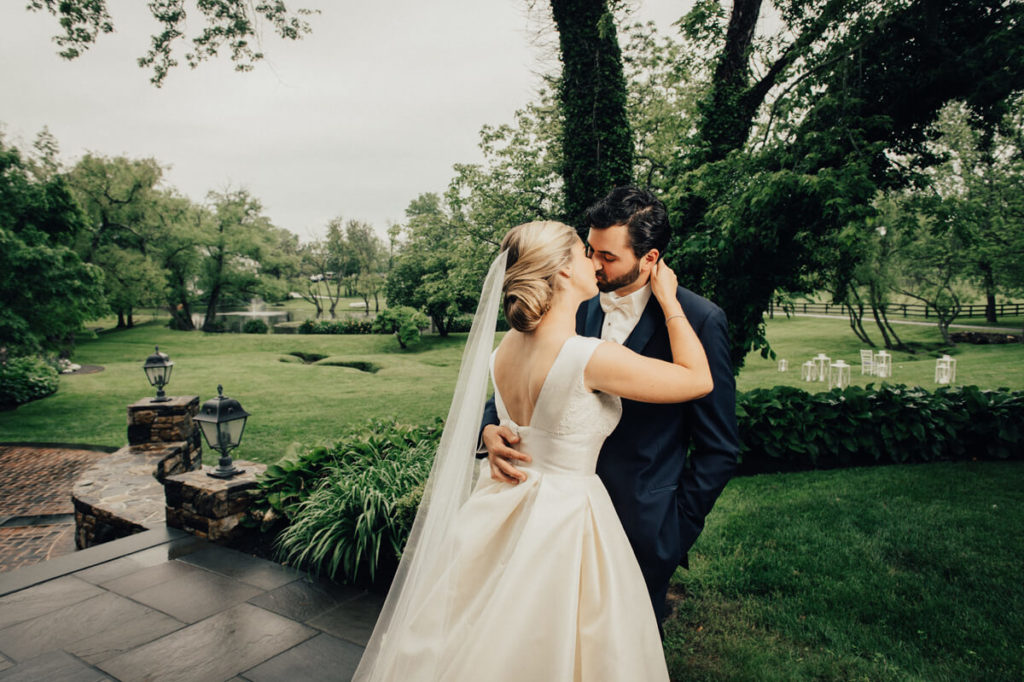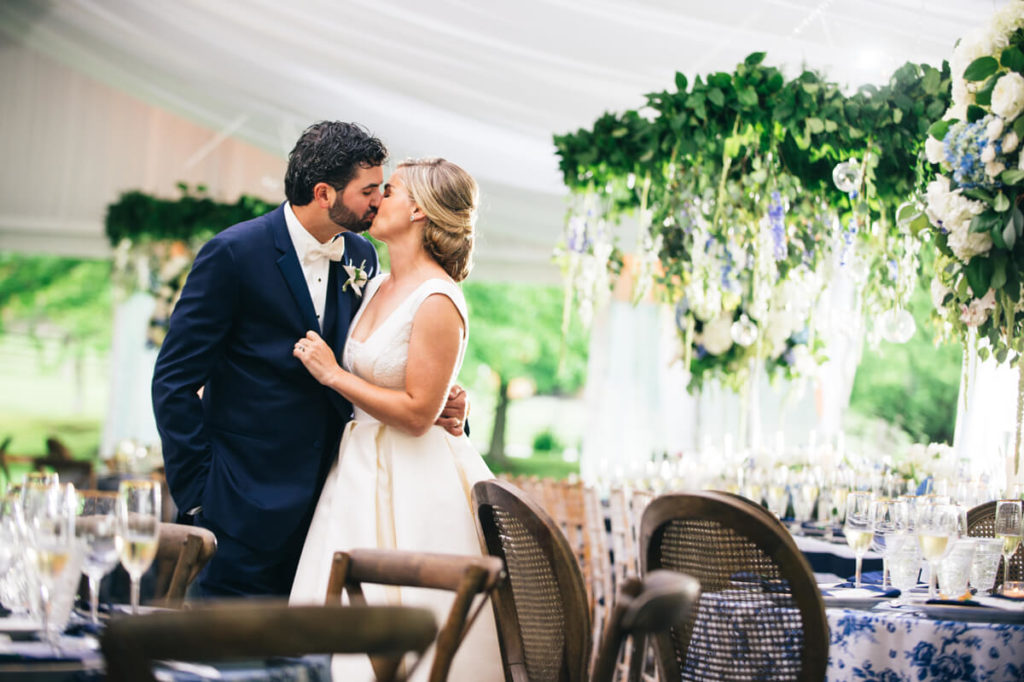 Occupations: Olivia is a professional polo player and instructor; Nate is the polo manager of the Maryland Polo Club and a professional player. Both are co-owners of Berube Polo.
Wedding Date: May 27, 2017
Number of Attendees: 220
Number of Attendants: 19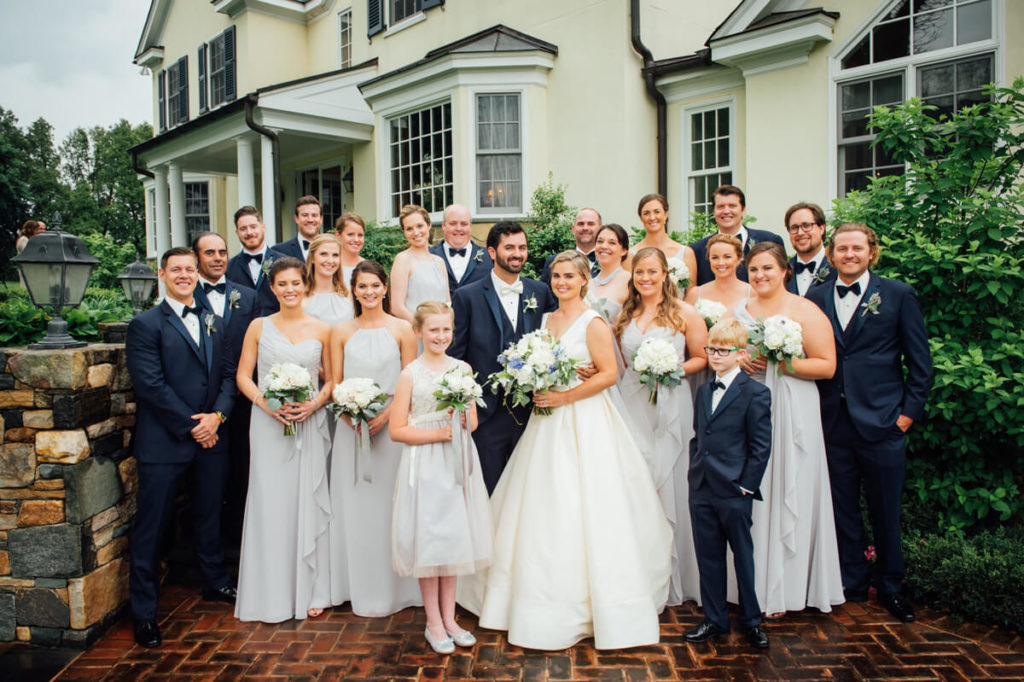 How You Met: We met at a polo camp in Buleson, Texas as teenagers.
The Engagement: We were engaged Preakness weekend 2016 at Wit and Wisdom in Baltimore.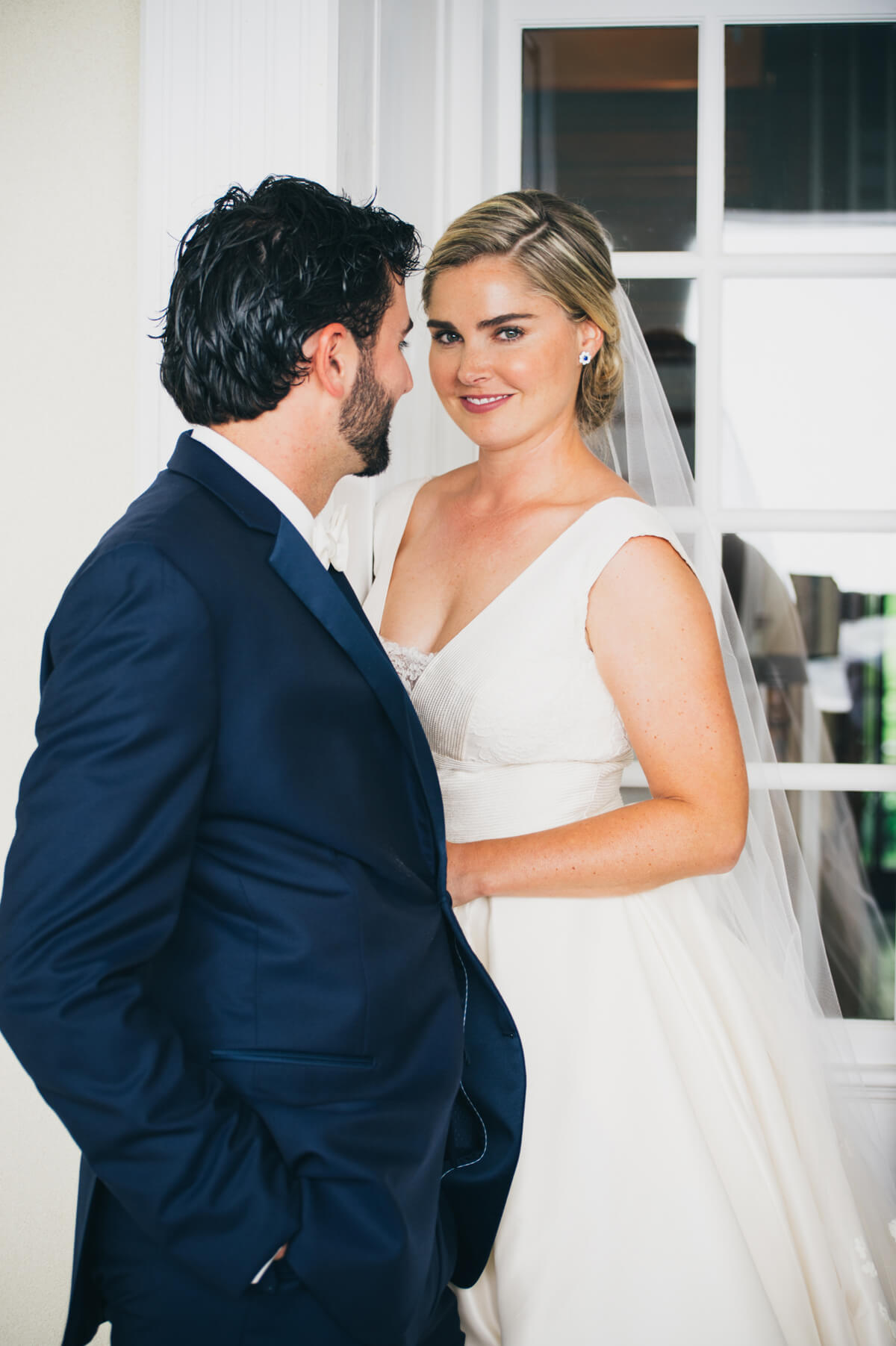 Wedding Design Inspiration: A southern garden party combining elements of Maryland and South Carolina. (We actually live on our farm with 25 horses in Aiken, South Carolina for eight months of the year and travel to Baltimore to run the Maryland Polo Club in the summer months.)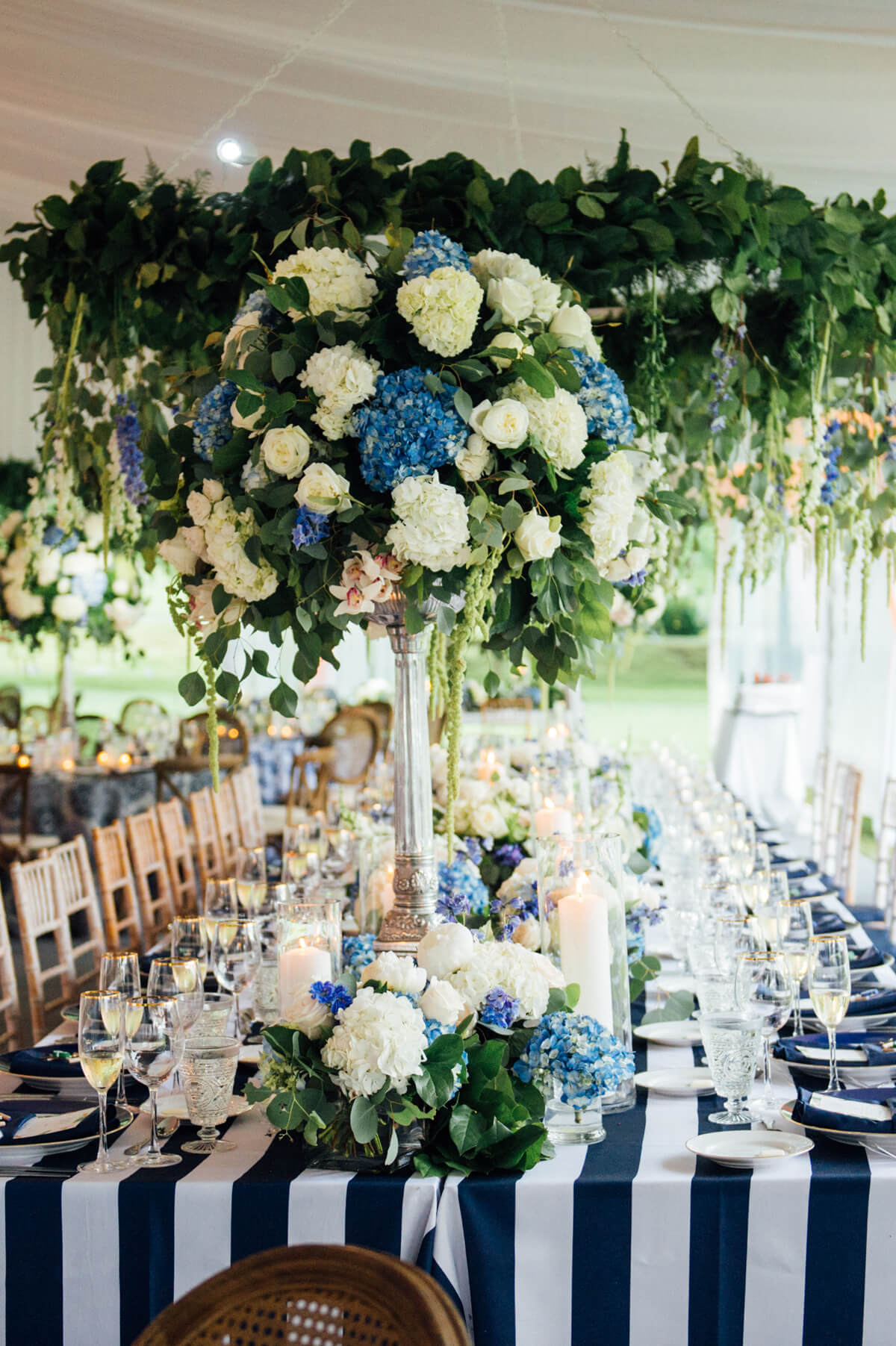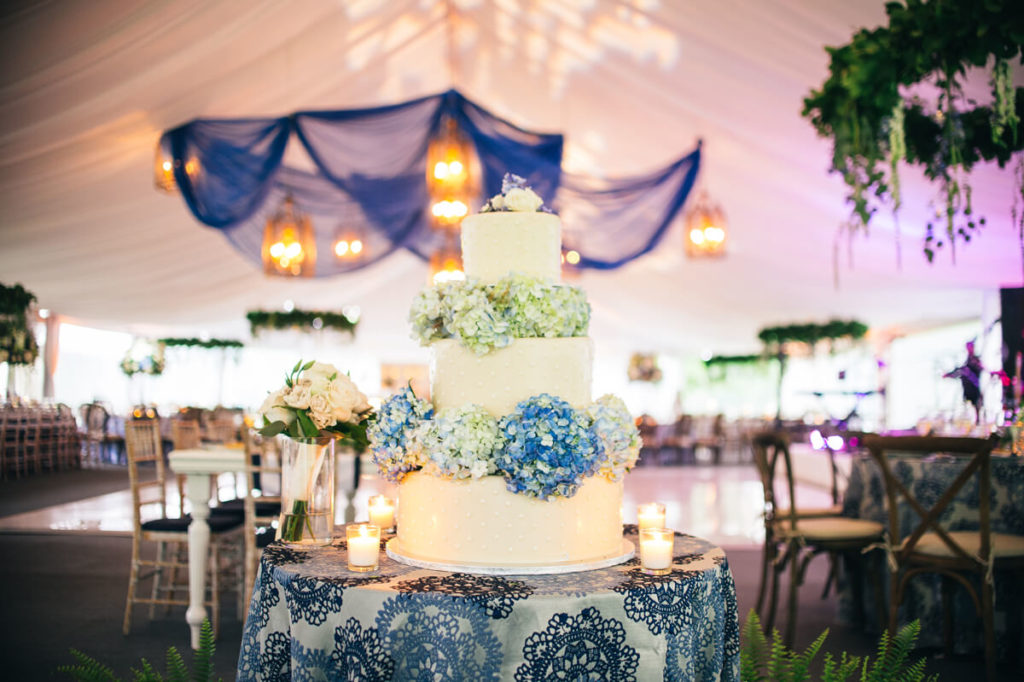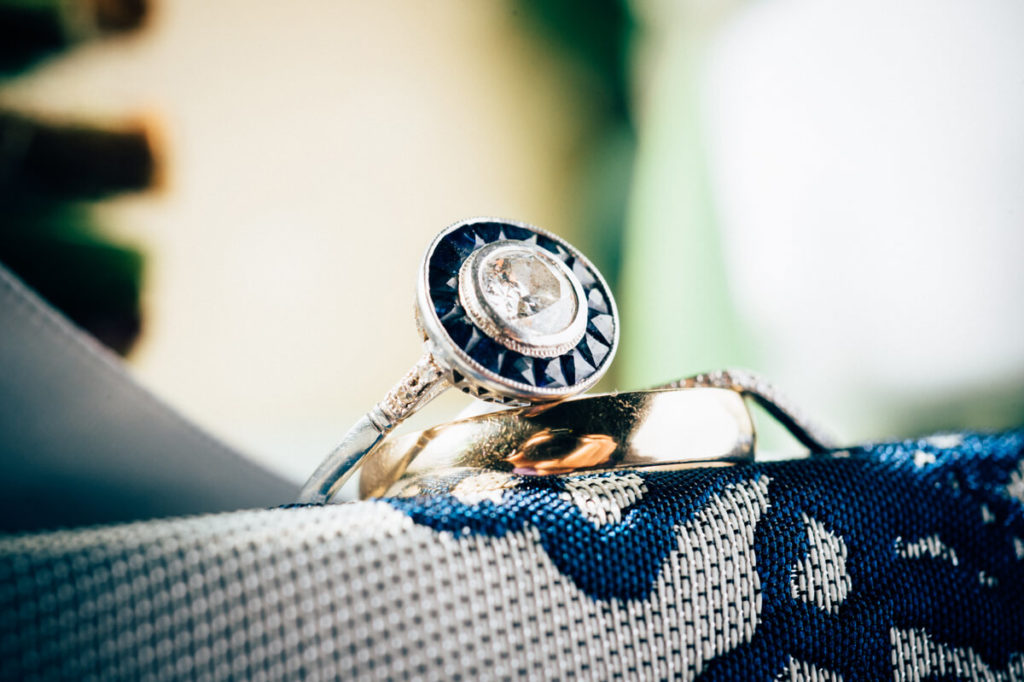 What Was Unique and Special About Your Wedding Day: We had our two dogs (Stella and Sheba) in the bridal party as the flower girls, and two of our polo ponies were in attendance at the cocktail hour.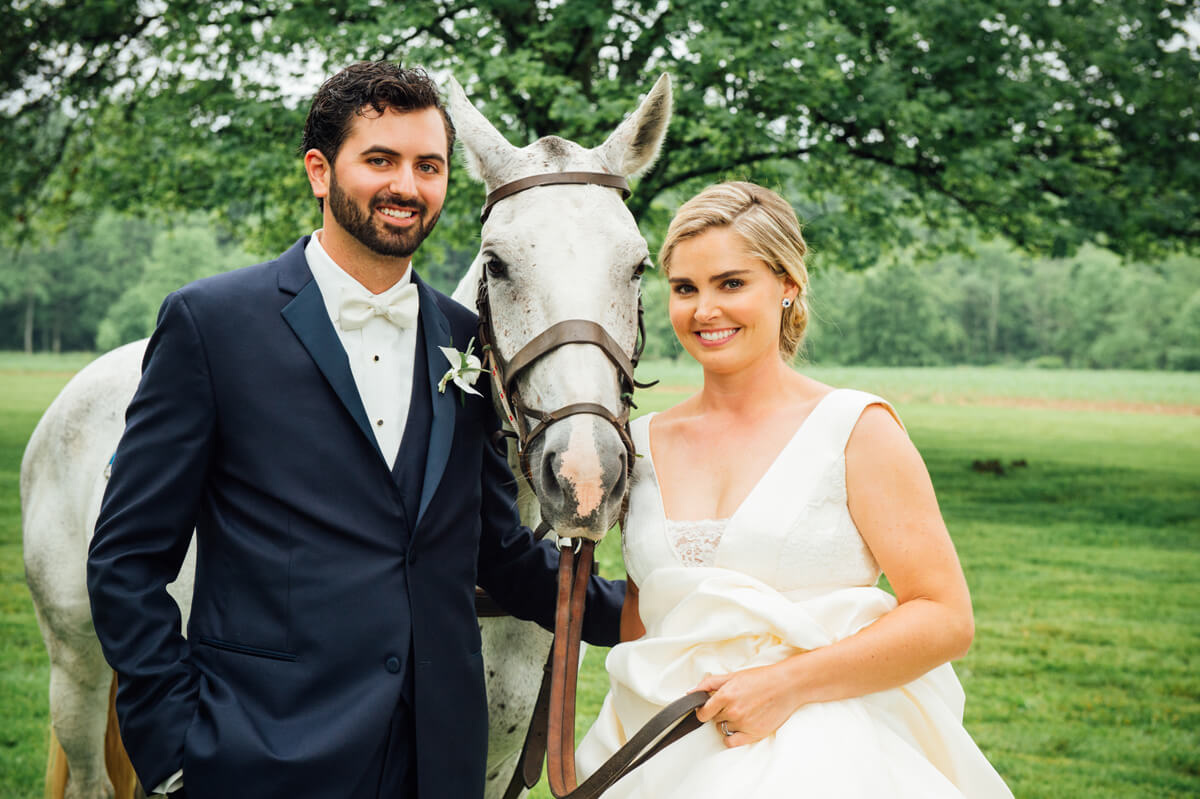 Favorite Details: I love the foliage rings hung over the reception tables in the tent.
Most Unexpected Event On Your Wedding Day: I had an emergency appendectomy three weeks prior to the wedding, and my mother broke her shoulder the day after (while flying down to take care of me!) so we got the 'unexpected' out of the way and simply enjoyed our wedding weekend.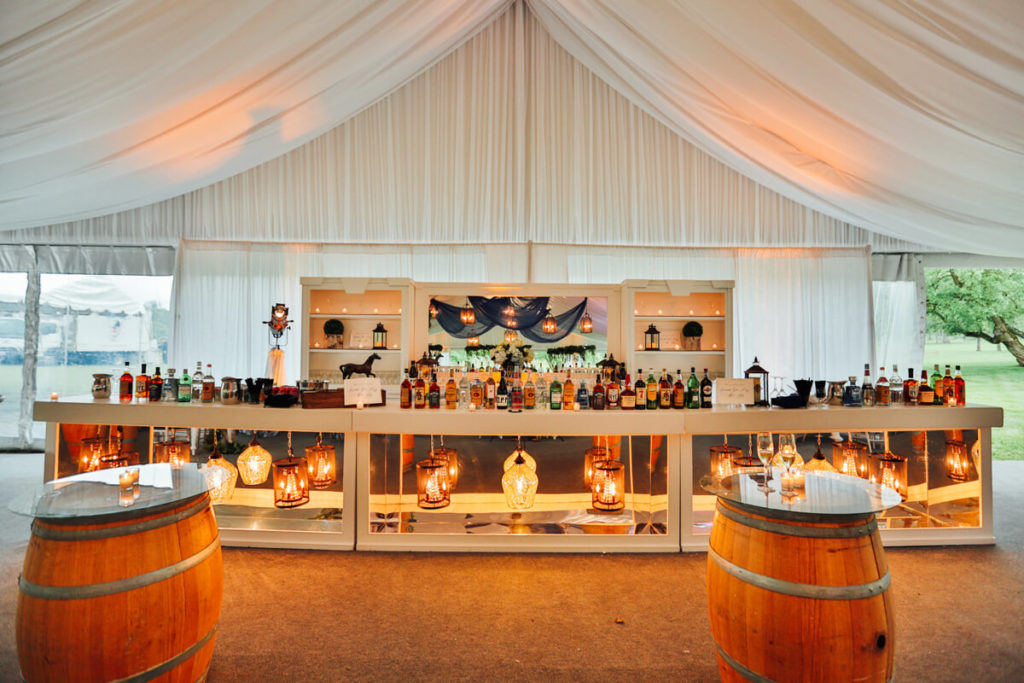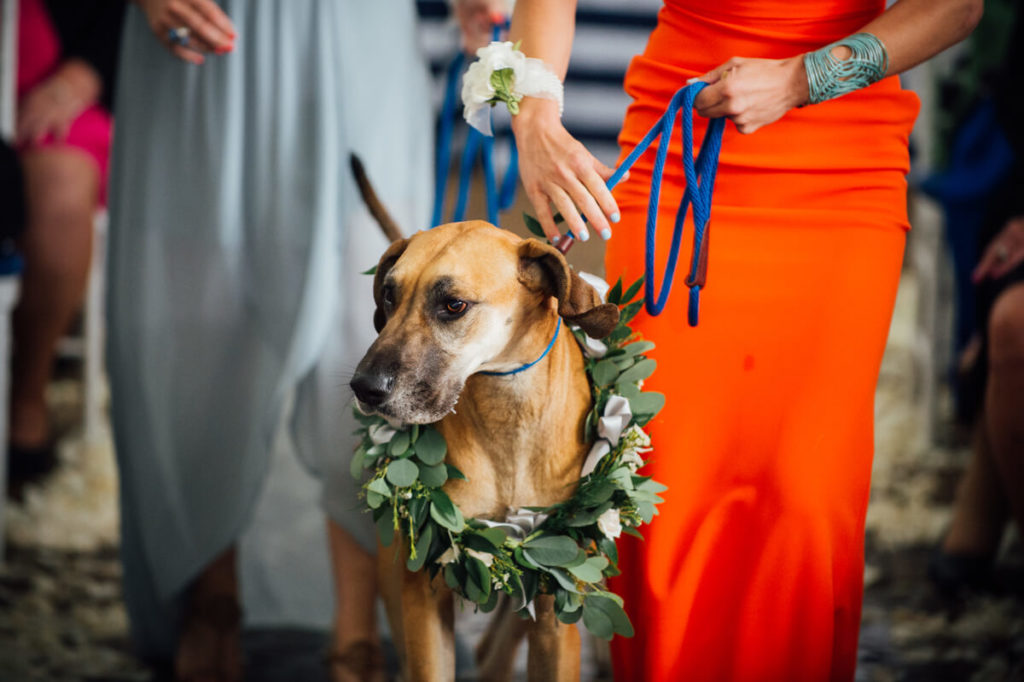 Piece of Advice: Everyone told me in advance how quickly the day goes by in a flash, so I made an effort to be fully present throughout the weekend, enjoying all of our favorite people on earth in one place to celebrate our love.