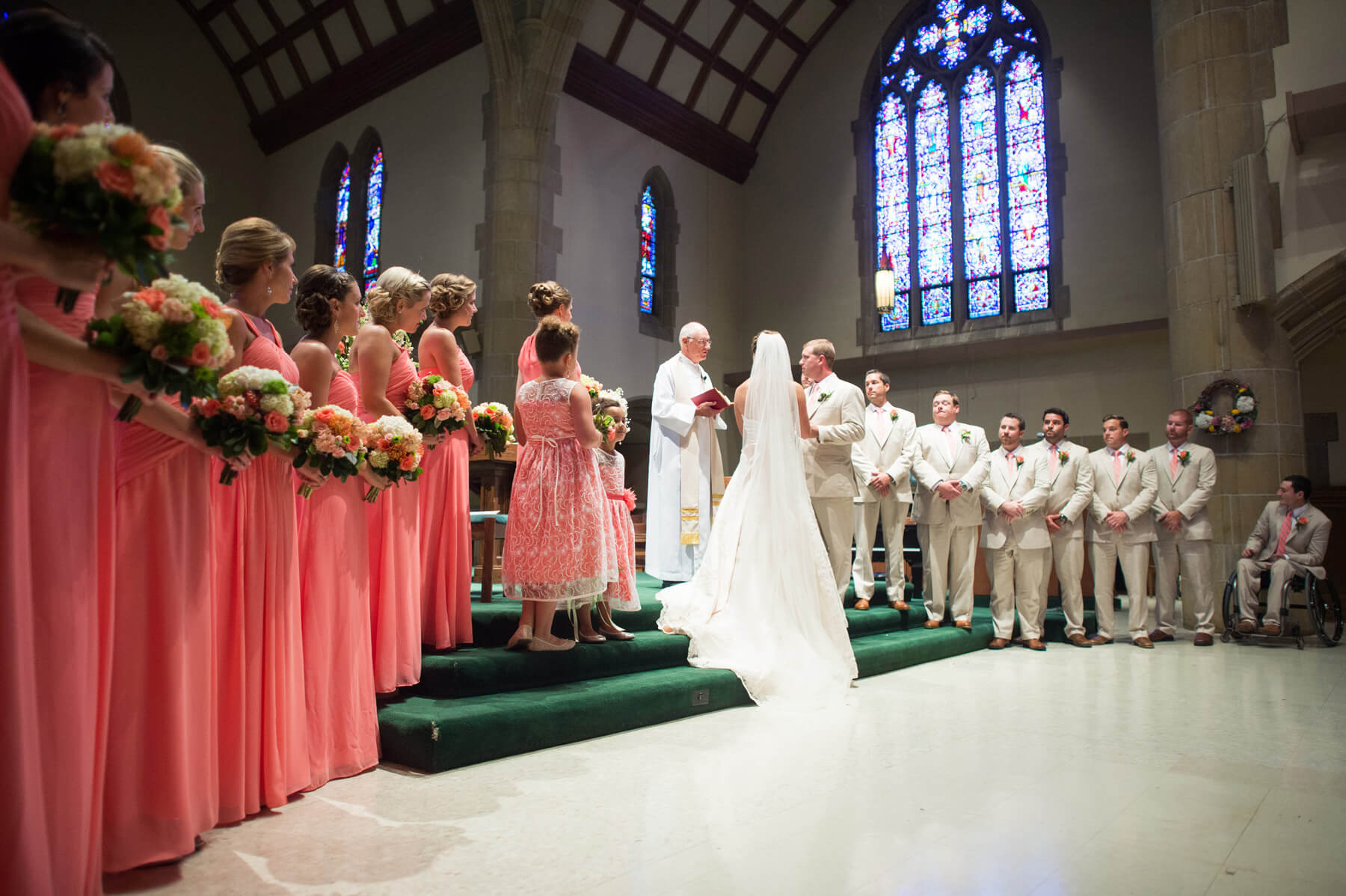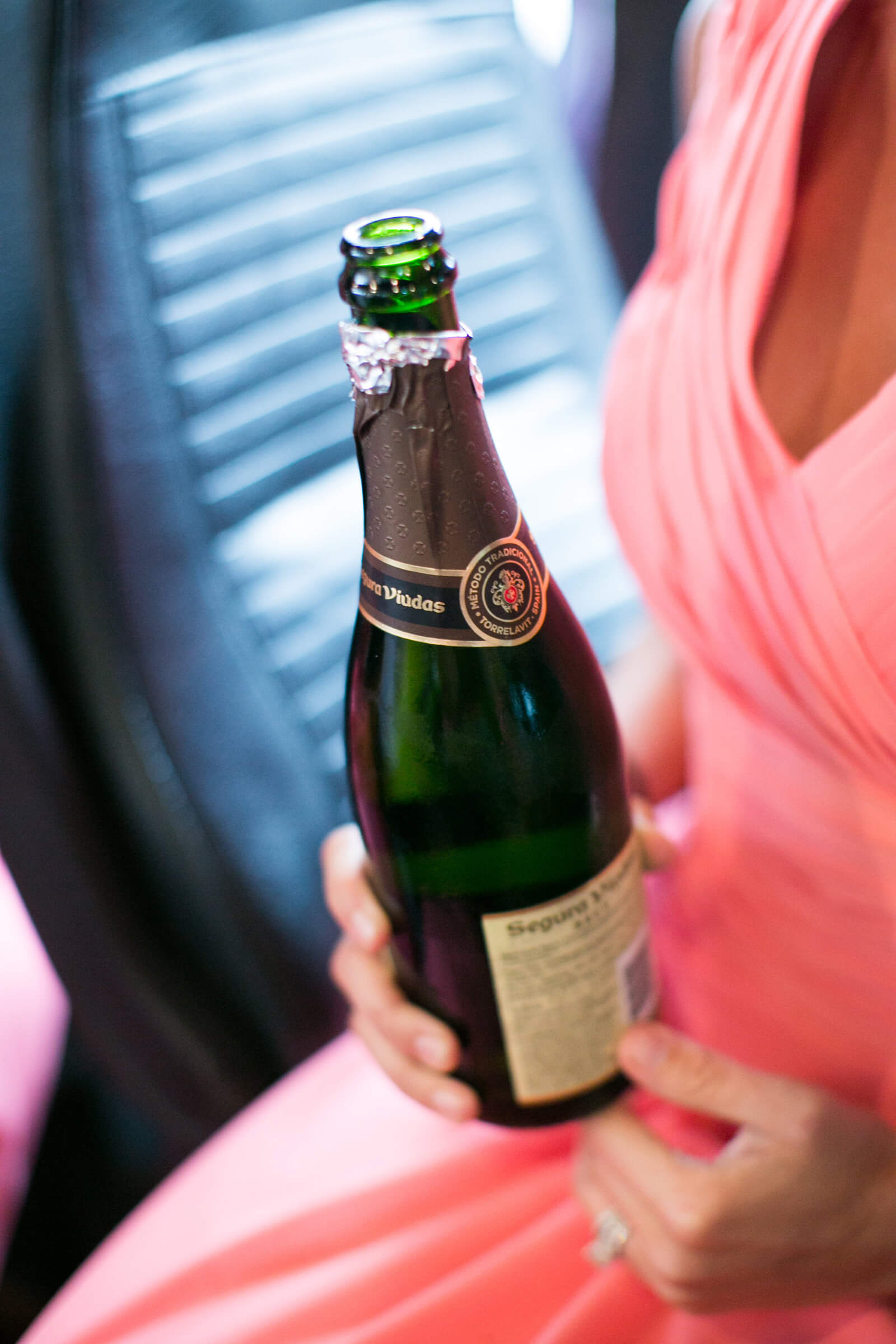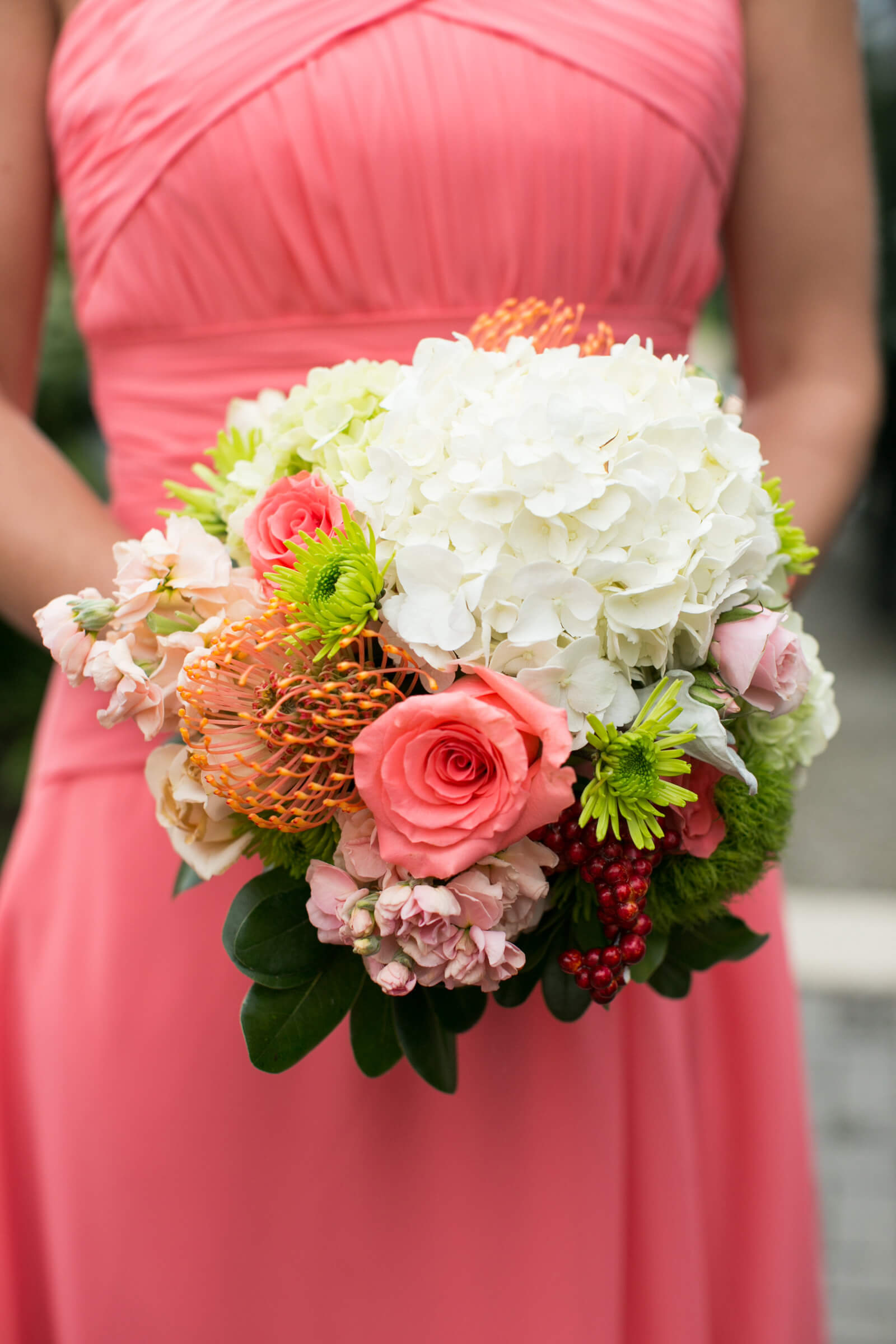 Occupations Stephanie is an RN/clinical educator for a medical device company, Novadaq Technologies Inc.; Brian is a senior analyst for Exelon.
Wedding date September 13, 2014
Number of Attendees 230
Number of Attendants 16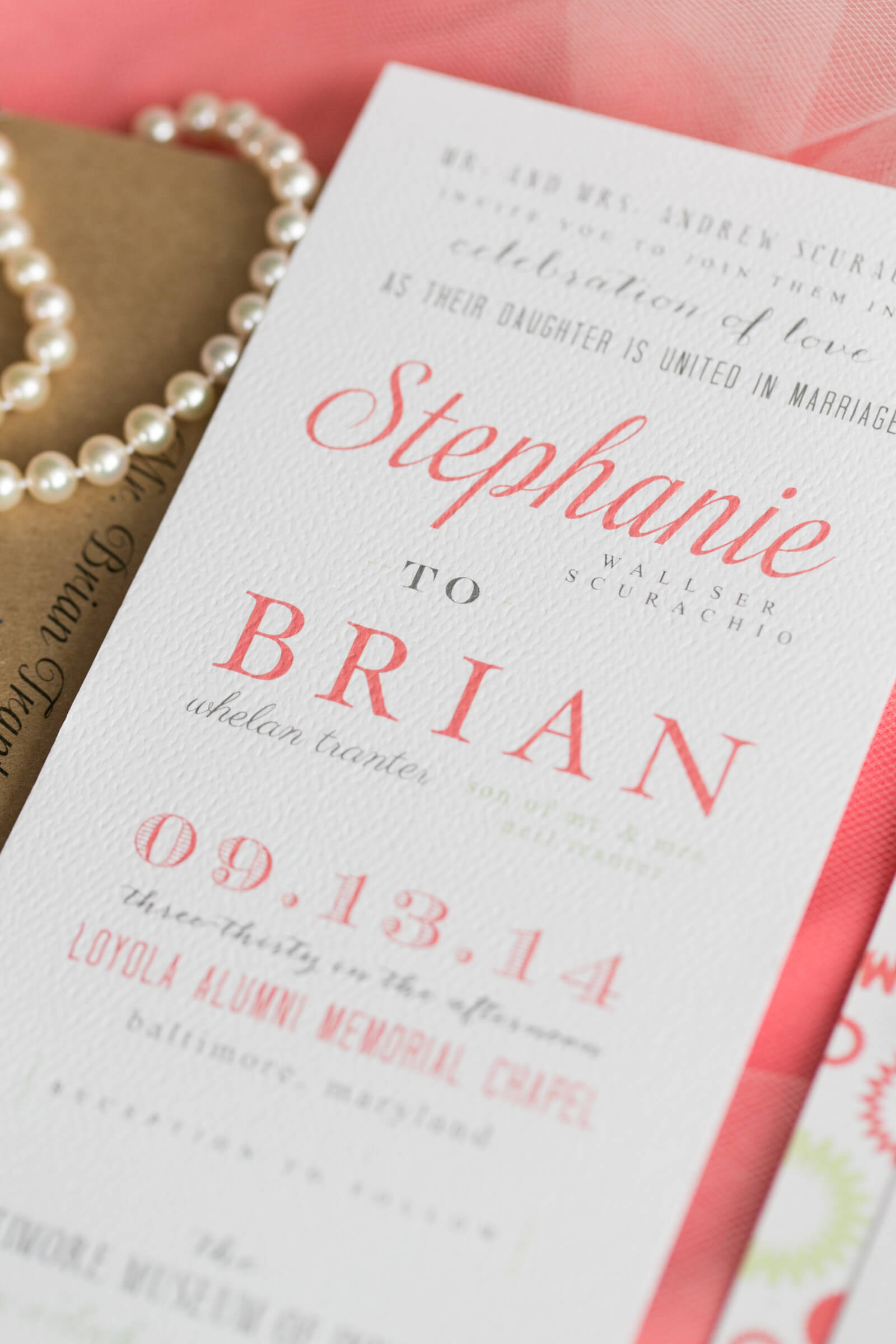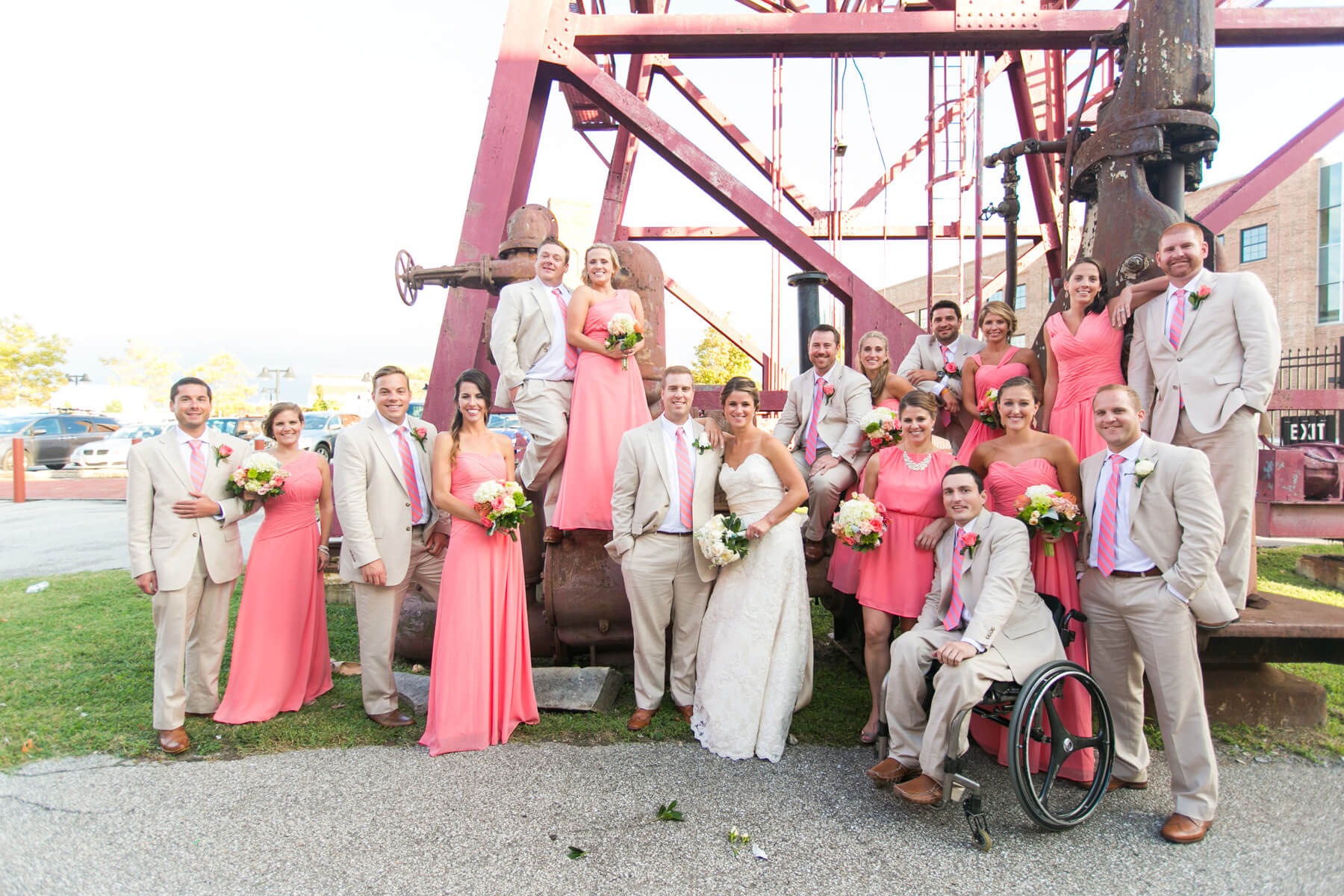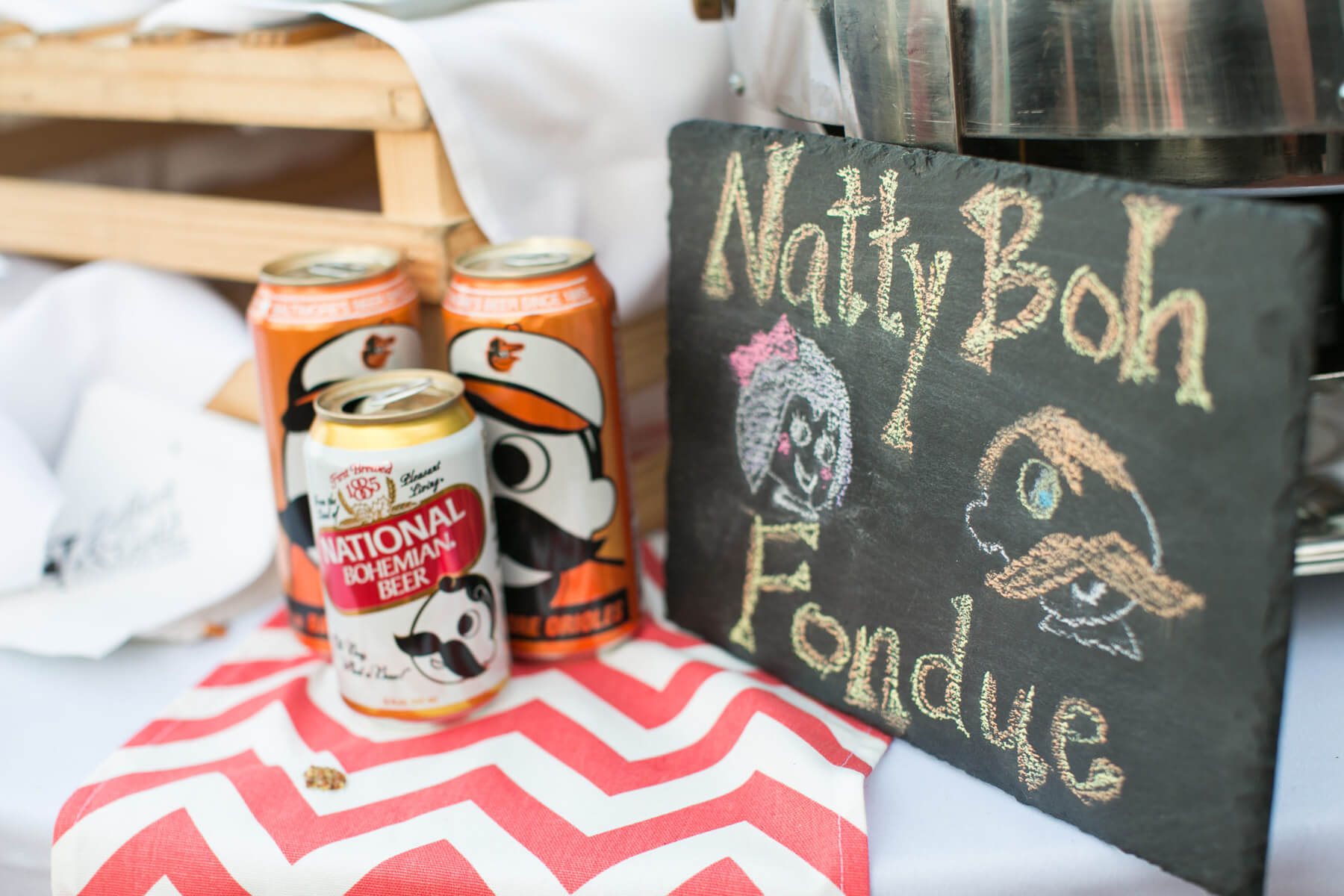 How You Met Stephanie and Brian both grew up in Ellicott City, went to Mt. Hebron High School together and shared the same group of friends. The two reconnected years later after college. Brian was living in Federal Hill and Stephanie had recently moved to the same neighborhood and was living with a mutual friend. They soon found themselves hanging out regularly. Their first "official" date was at Ryleigh's and it couldn't have been more uncomfortable. Stephanie was coming from an interview and Brian was late as usual. It just felt strange having a formal date after being friends for so long.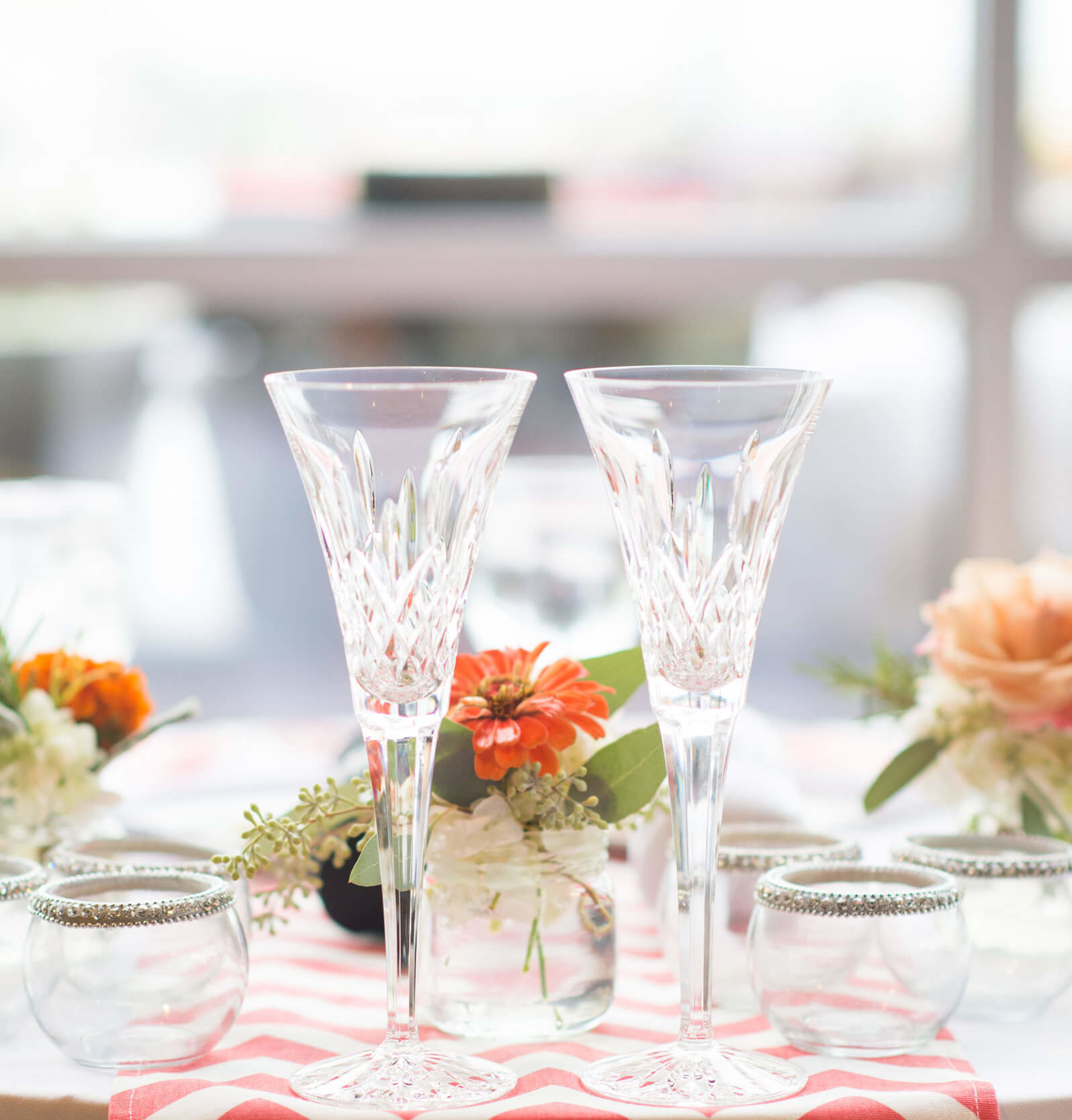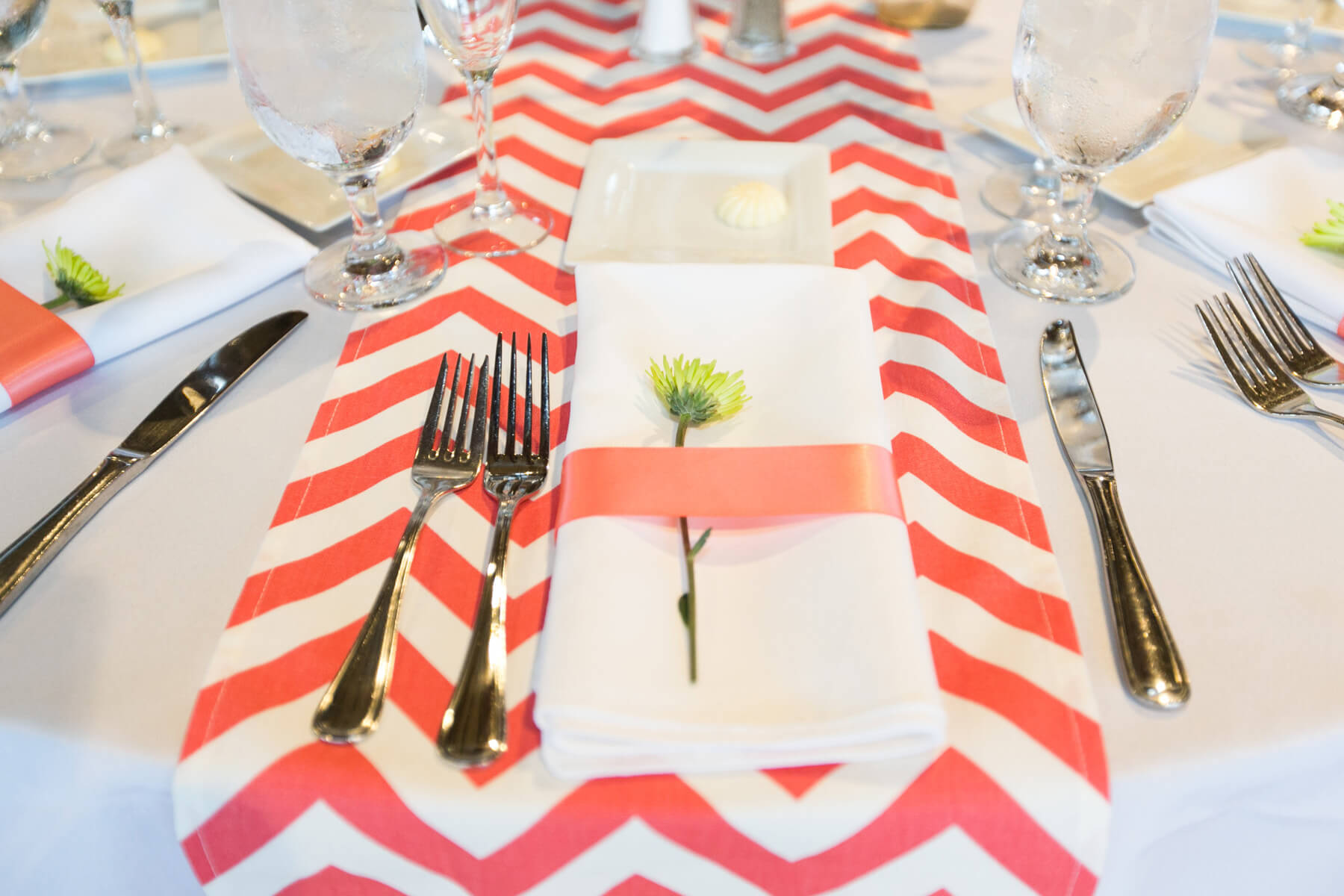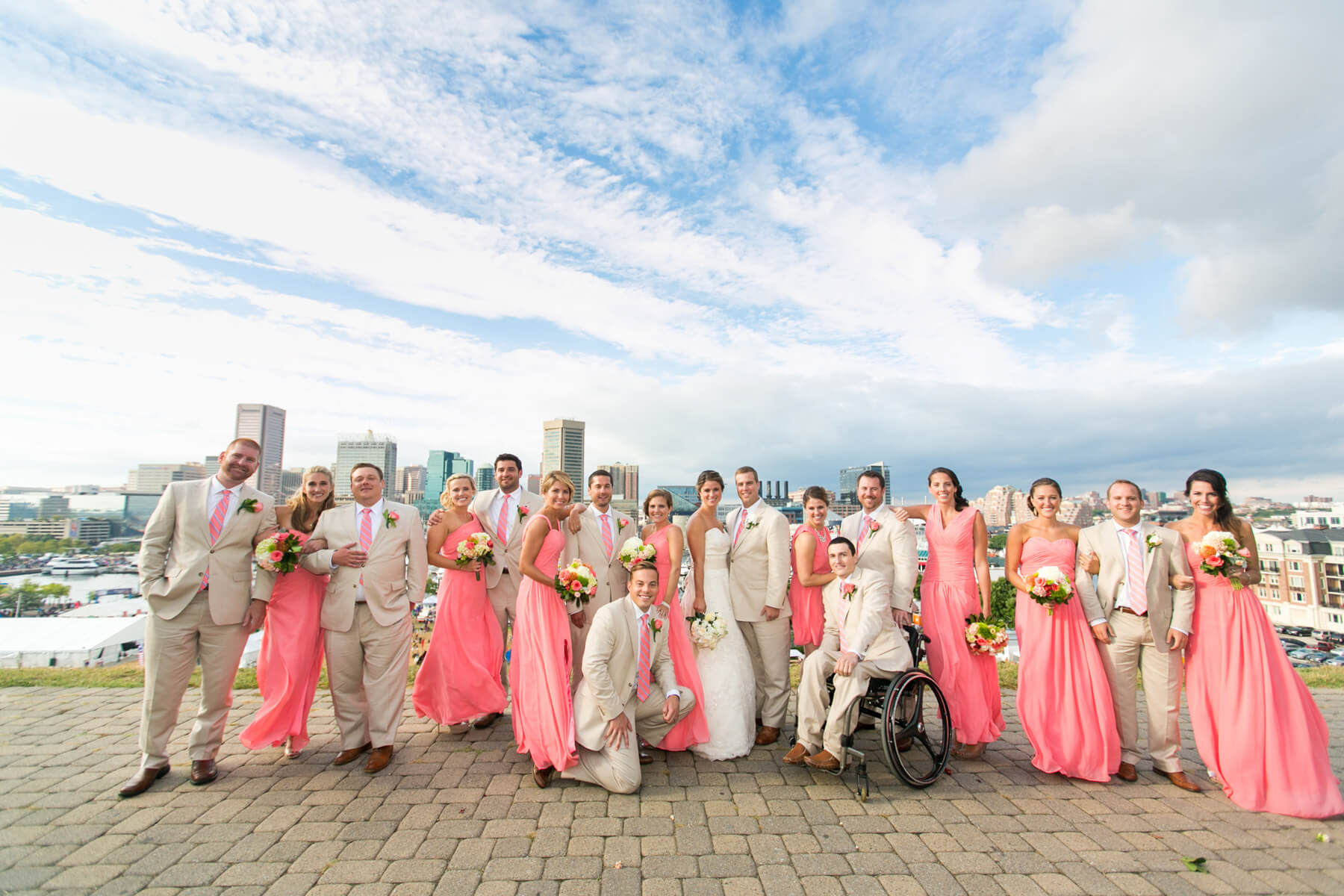 The Engagement Stephanie and Brian were on their way to a farm in Pennsylvania to pick up their new eight week-old black lab puppy. Stephanie had no idea that Brian had been in contact with the breeder and was planning an additional surprise for when they arrived. He figured she was going to be so focused on bringing home a new pup that a proposal would never cross her mind. When they arrived at the farm and entered the barn, there was only one "special" puppy left and she was wearing a collar that said, "Will you marry me?" When Stephanie picked up the puppy she was completely oblivious to the collar. After a few subtle comments from Brian like, "Why is she wearing a collar?" or "Does she already have a name?" Stephanie finally realized what was going on. She turned around, barely grasping the puppy, and Brian was on one knee. After it was all over, the breeder, who was in on it from the beginning, still couldn't understand why anyone would want to get engaged in his barn.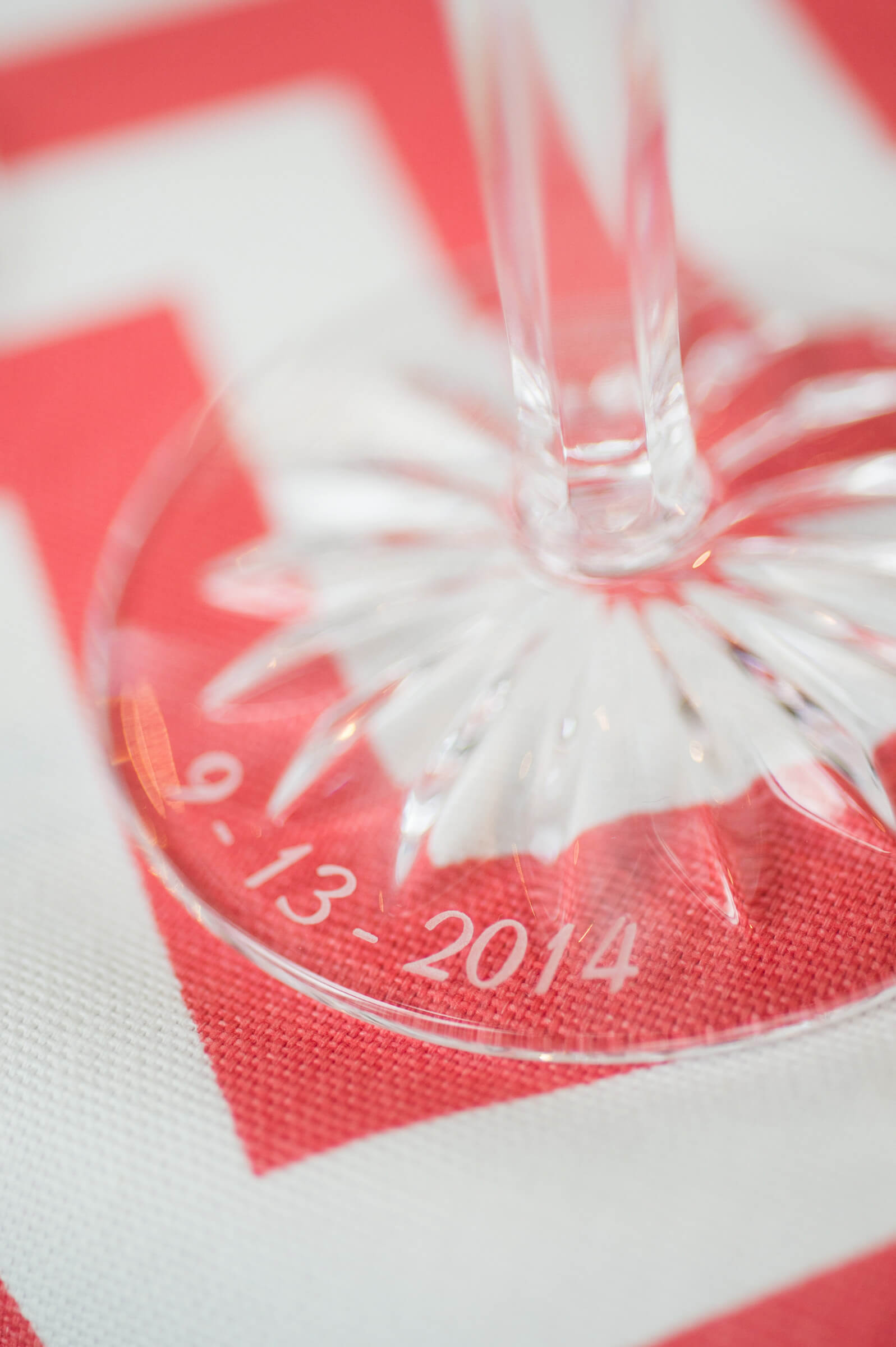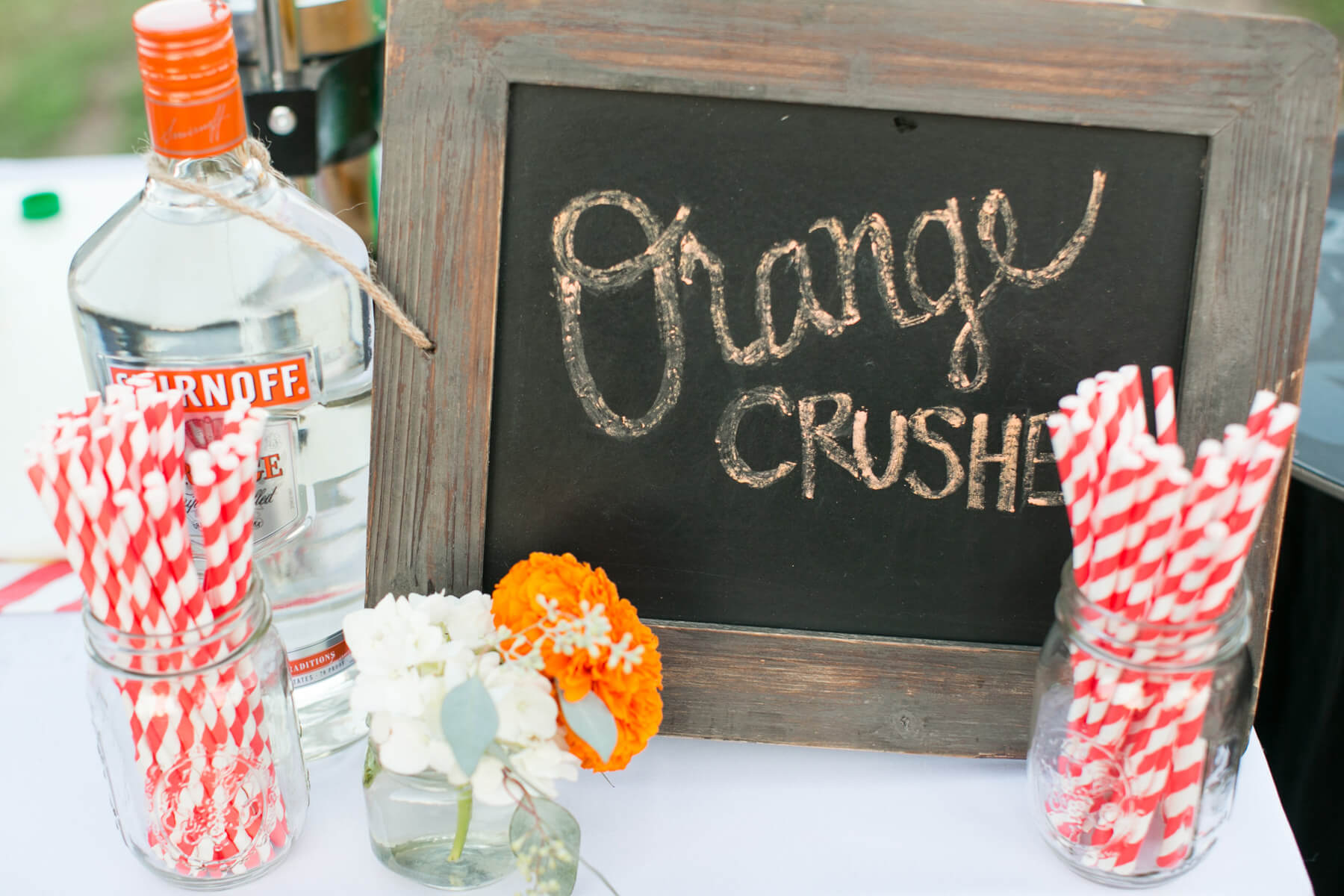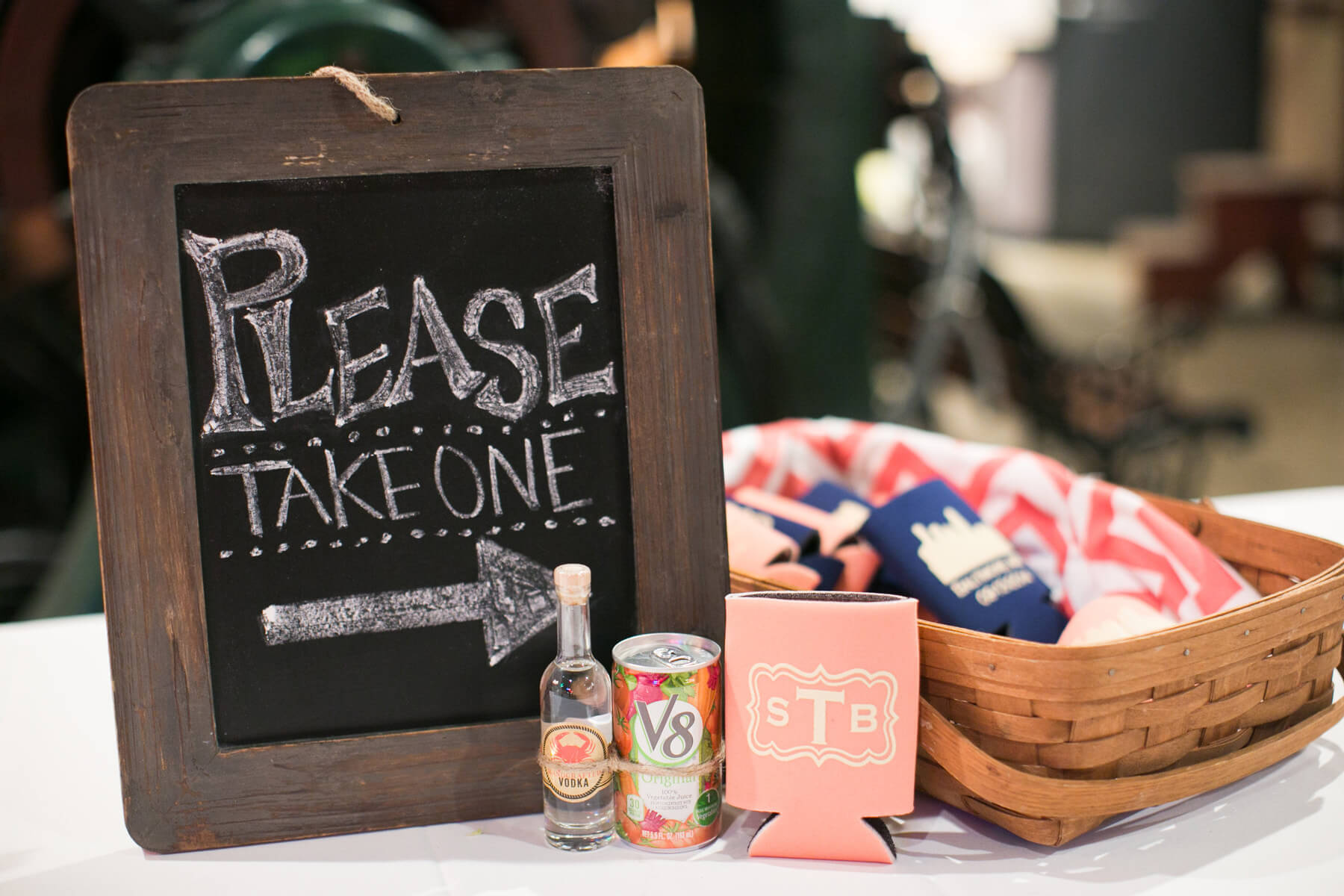 Wedding Design Inspiration They wanted a rustic/industrial feel to keep with the theme of the Baltimore Museum of Industry, but they also wanted to incorporate being on the water. They used old barrels and doors to create a bar and reclaimed wood shutters as a place card holder. An old wooden canoe was filled with drinks and used as a cooler during cocktails. They brightened it up a bit by adding some coral and green color to the tables settings.

What Was Unique and Special About Your Wedding Stephanie and Brian's wedding was the weekend of the Star Spangled Spectacular, the 200th anniversary of the National Anthem. "We just so happened to have front row seats to the most amazing fire work display in Maryland's history," Stephanie says.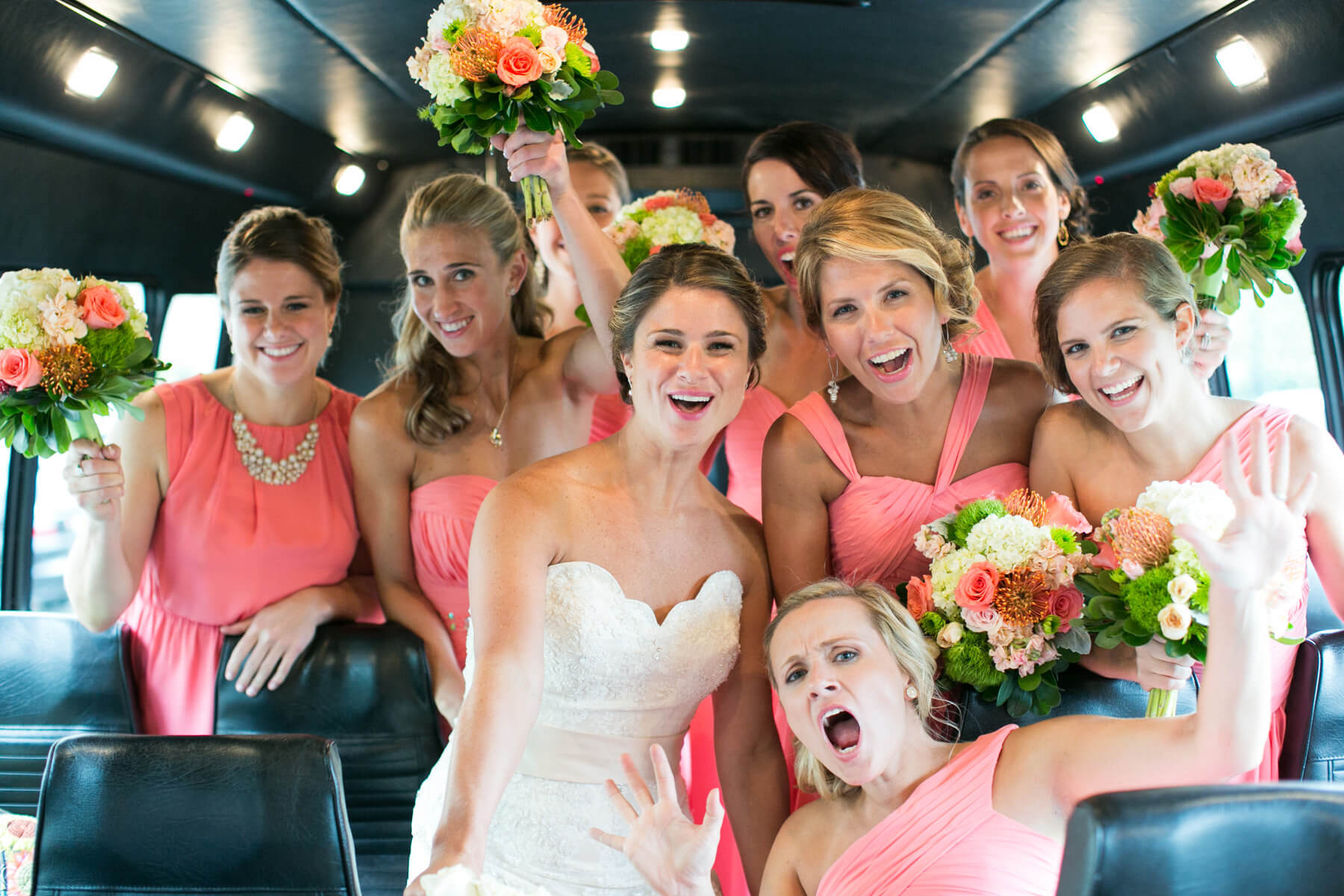 Favorite Details A wooden canoe filled with cold beverages, a raw bar, and obviously the fireworks.

Most Unexpected Event on the Day of the Wedding One of the bridesmaids accidentally ordered the wrong color dress–tan instead of coral. While the rest of the bridesmaids were getting ready, two of the bridesmaids had to run to The Gallery to find a coral color dress to match the others. Stephanie comes to find out, while this is going on, the groomsmen were battling the same issue. One of the groomsmen realized they ordered the wrong color suit and was running to Jos. A. Bank to swap it out for a new one.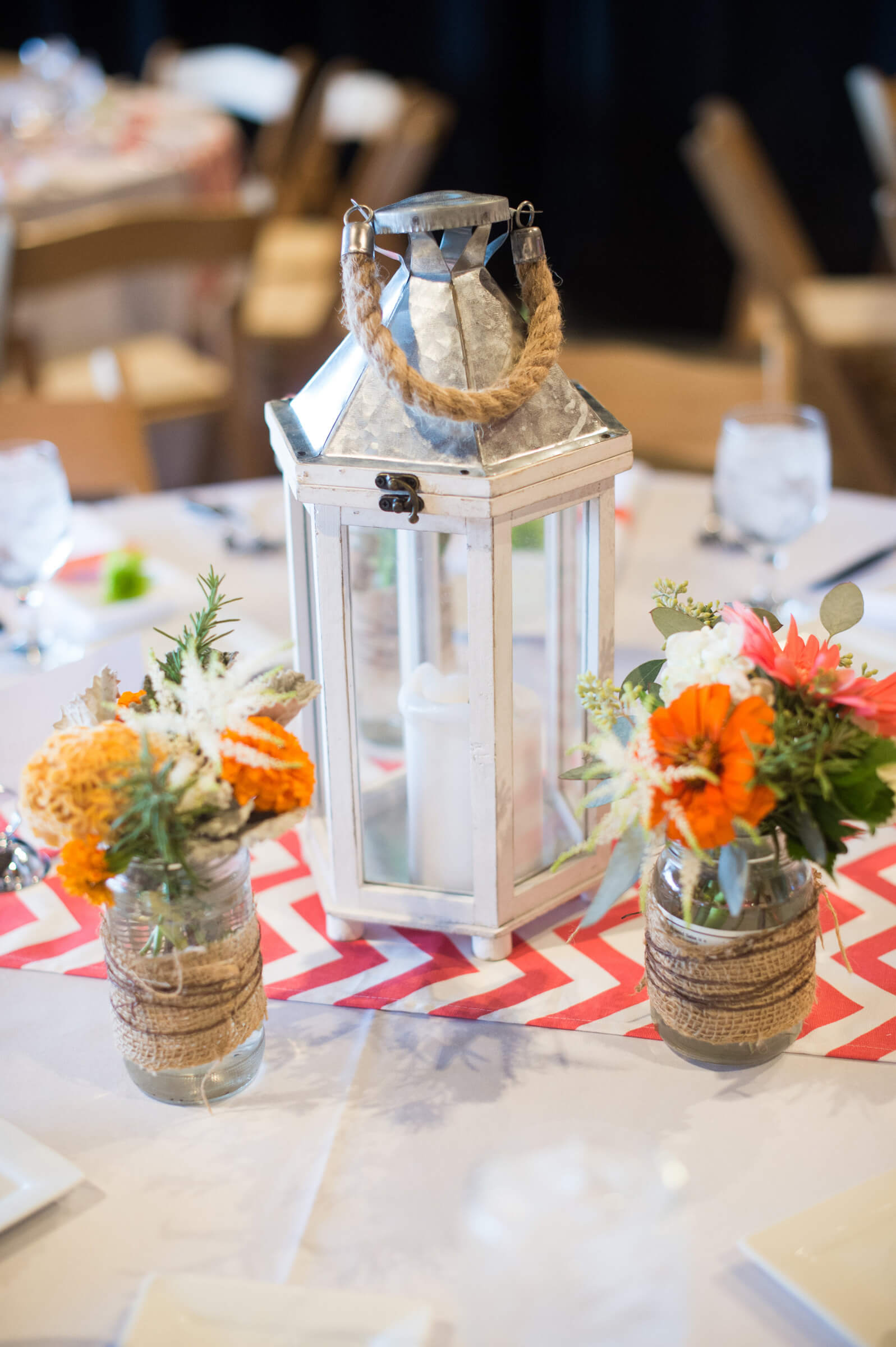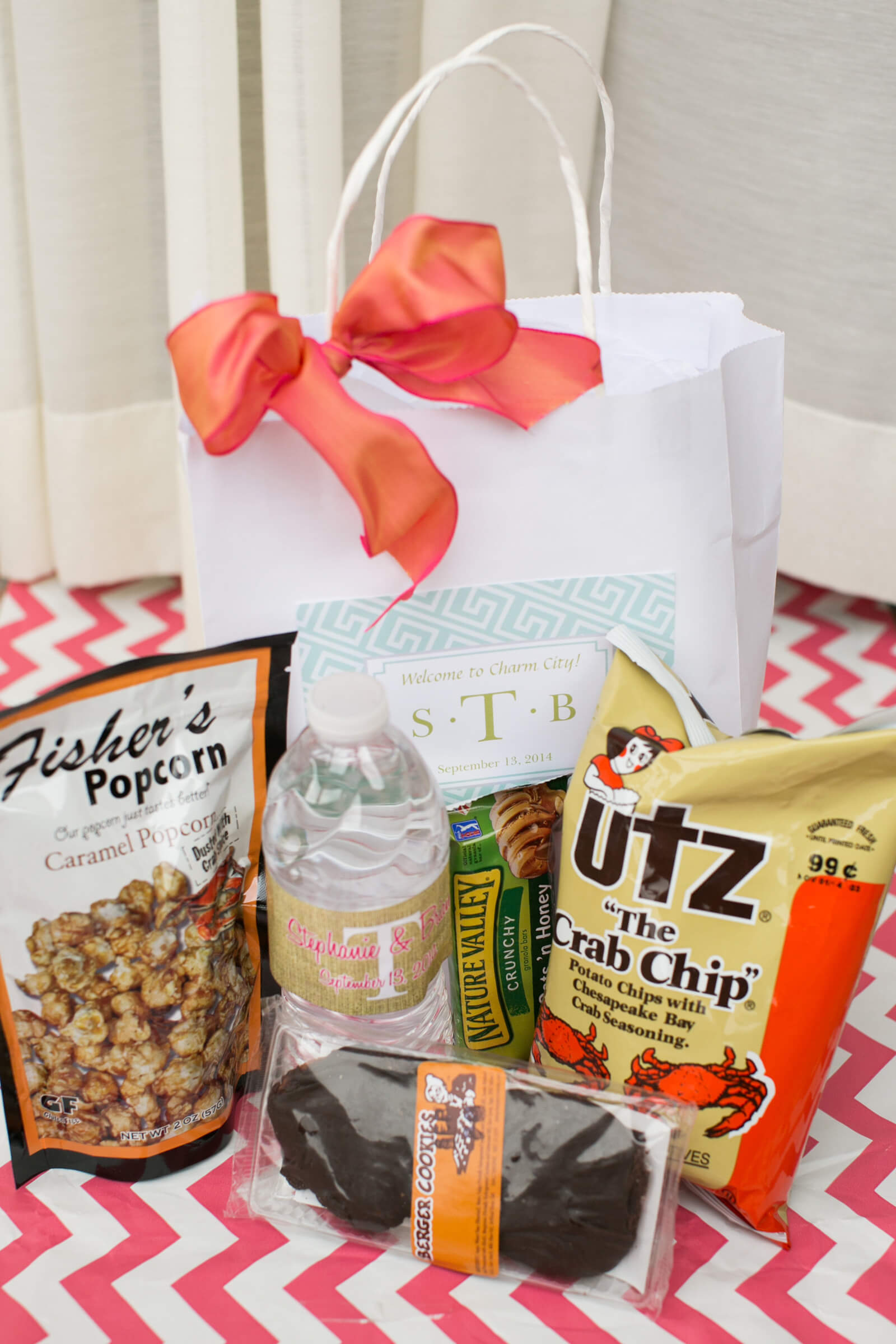 Piece of advice Learn how to agree to disagree.