This originally ran as a Local Love in the 2017 issue.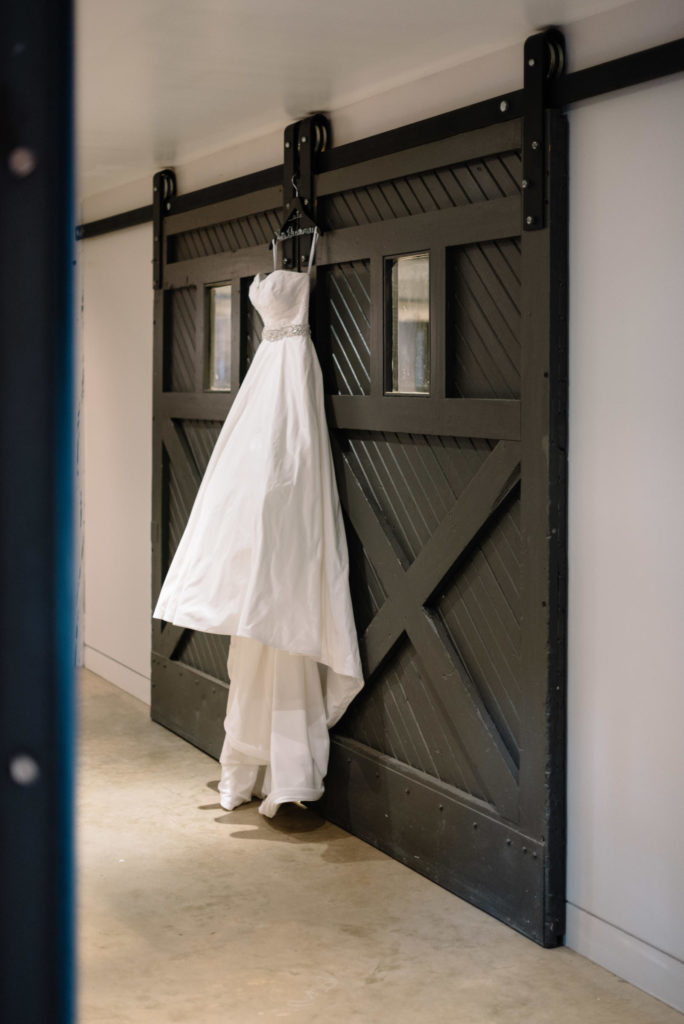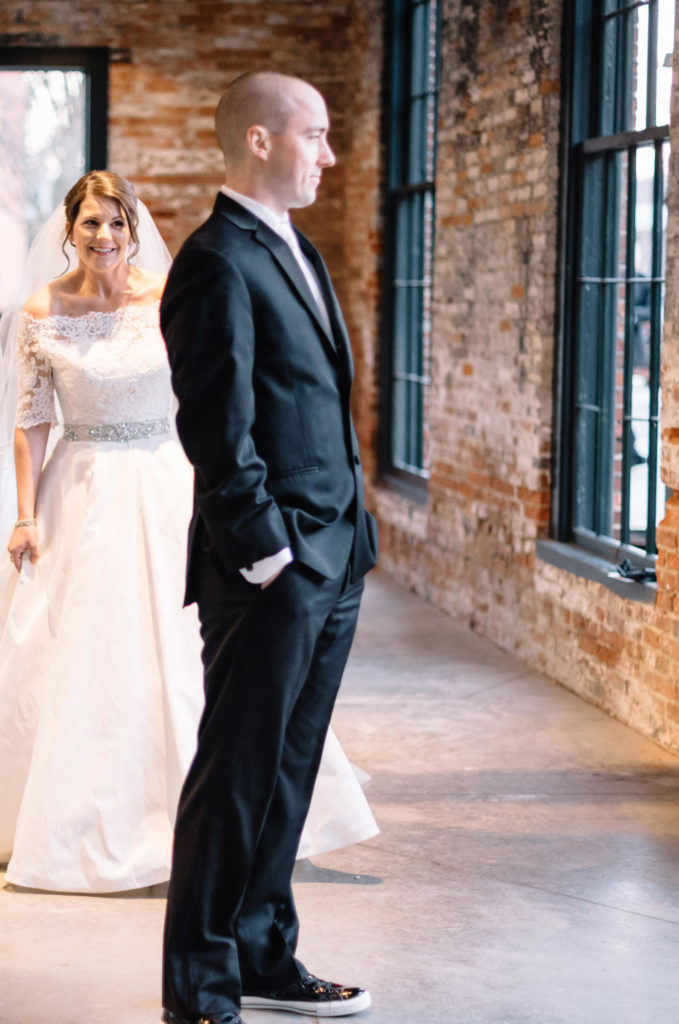 Wedding date June 11, 2016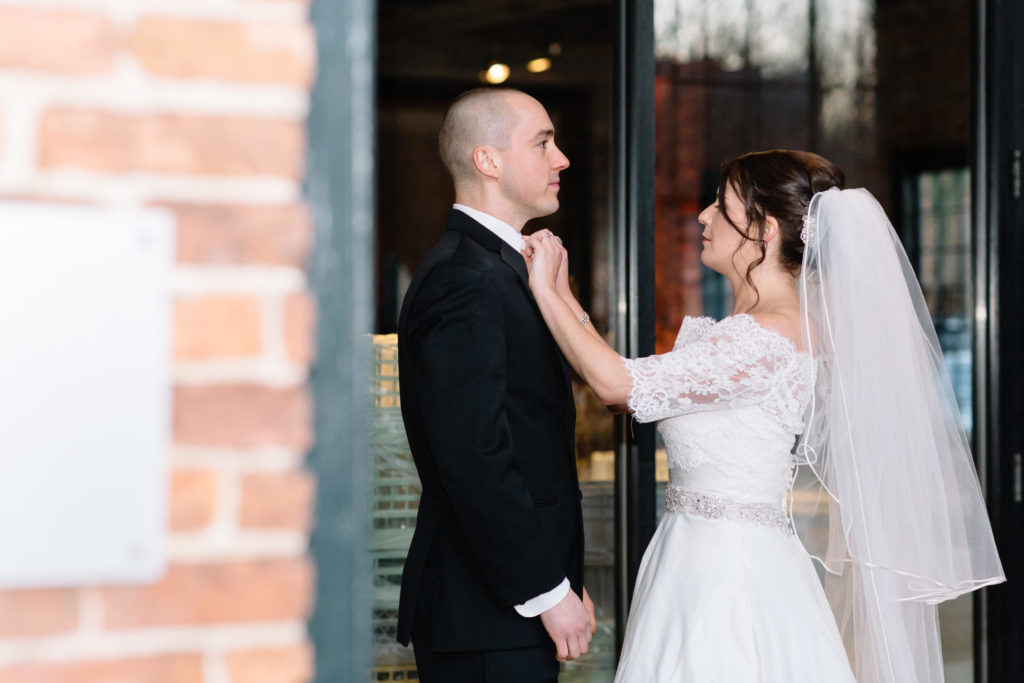 "We met in 2008—or 2009," says Shera Boms. "See, that's why we got married on New Year's Eve. We needed to pick something I'd remember." Regardless of the year, Shera and Mike Dressman fell in love and carried on a Connecticut/Maryland long-distance relationship until she made the move to Baltimore. By the time they got engaged—over a long weekend in Rehoboth Beach, Delaware—they pretty much knew what they wanted wedding-wise.
"We knew we wanted New Year's Eve. We had been to the venue. Once he proposed, it was like, 'Okay, we have five minutes to celebrate, now let's get this going.'" A holiday wedding meant extra logistics: Would people be willing to travel? Would there be bigger expenses? And the guest list grew so everyone would have someone to kiss at midnight. "We invited a lot of plus-one's that aren't in the picture anymore—but whatever," Shera says with a laugh.
The groom was super supportive of Shera's dance number with her Dad: A super-secret choreographed number to Taio Cruz's "Dynamite," which started out as a traditional father/daughter dance to "My Girl."
"People went insane," says Shera. "It started off the whole party."
BEAUTY Behind the Veil; Athena  Nails & Spa CATERER  Copper Kitchen  FLOWERS, DÉCOR, AND LIGHTING Da Vinci's Florist  GROOM AND GROOMSMEN Men's Wearhouse HONEYMOON Taga Safaris Africa, Johannesburg, South Africa  LOCATION Mt. Washington Mill Dye House MUSIC Free Spirit OFFICIANT  Rabbi Steven Fink with  Temple Oheb Shalom  REHEARSAL DINNER Tapasm Adela STATIONERY Minted TRANSPORTATION Limousines, Inc. WEDDING DRESS Lastrina Girls, Middletown, CT WEDDING PLANNER Rave Reviews