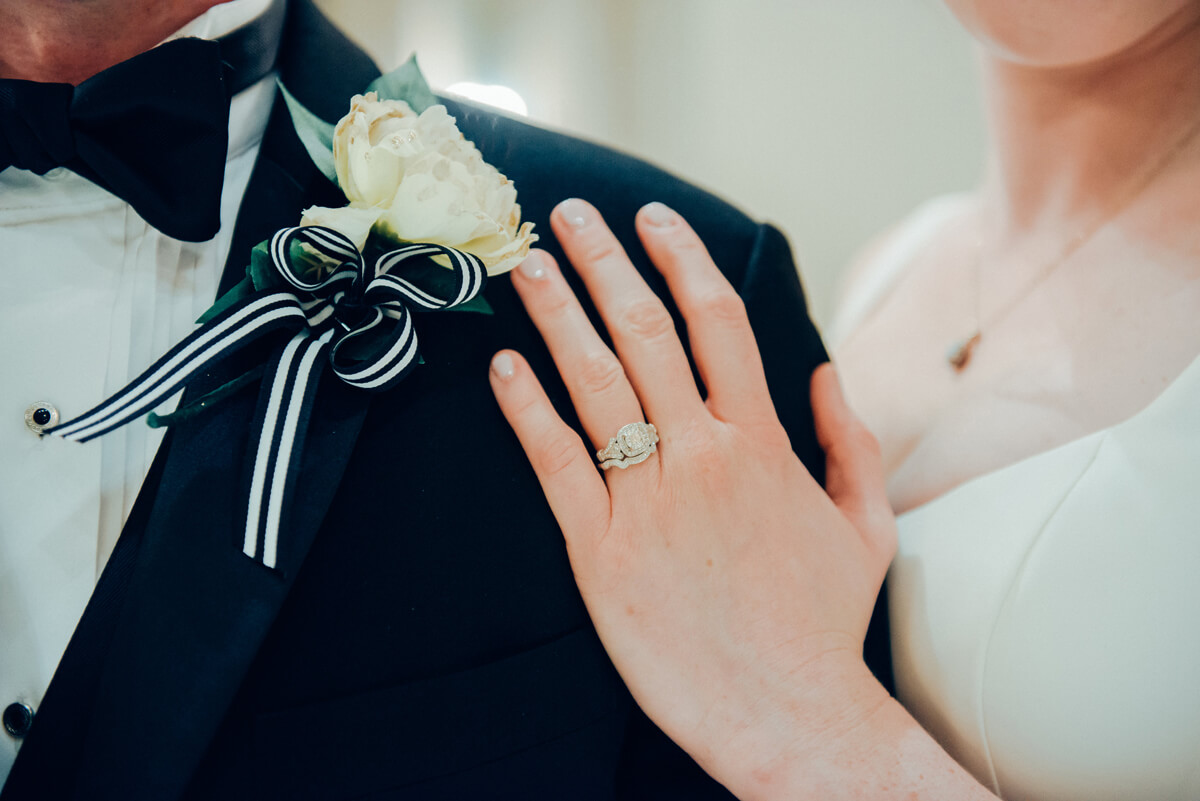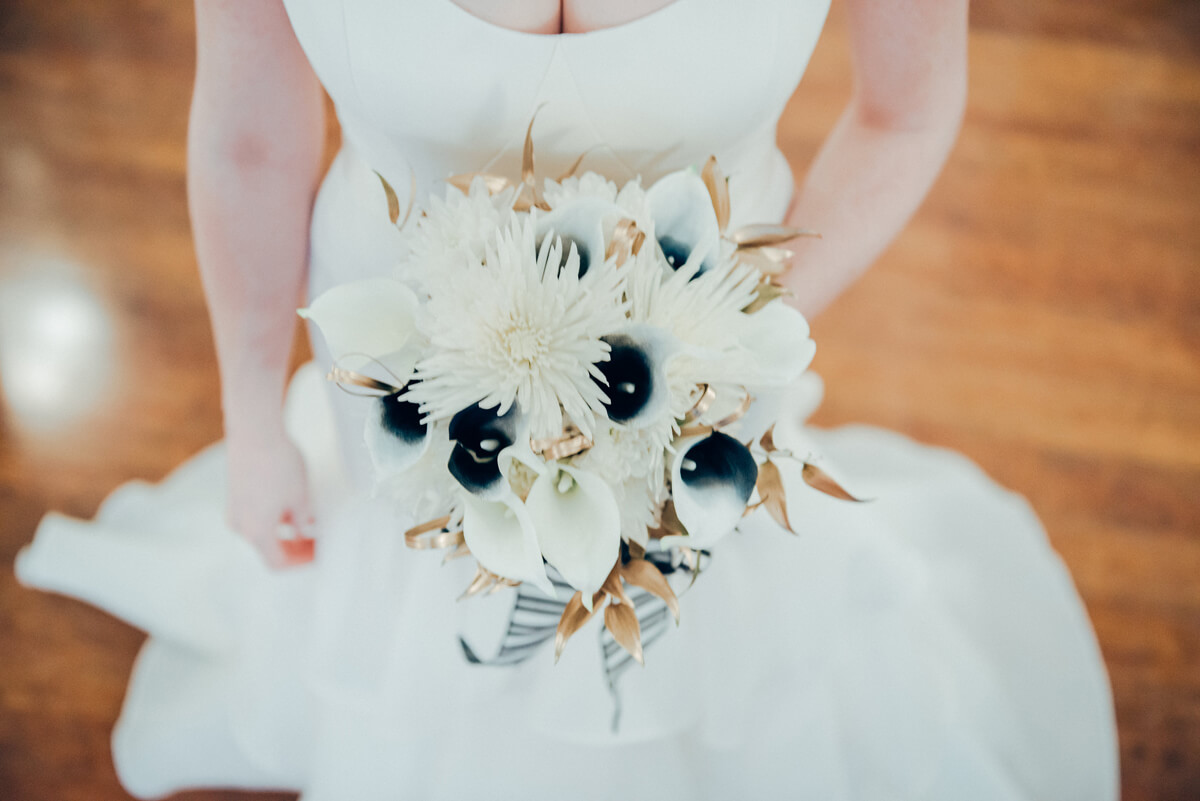 Occupations Meagan and Derrick are both fire alarm and security contractors.
Wedding date October 31, 2015
Number of Attendees 81
Number of Attendants 10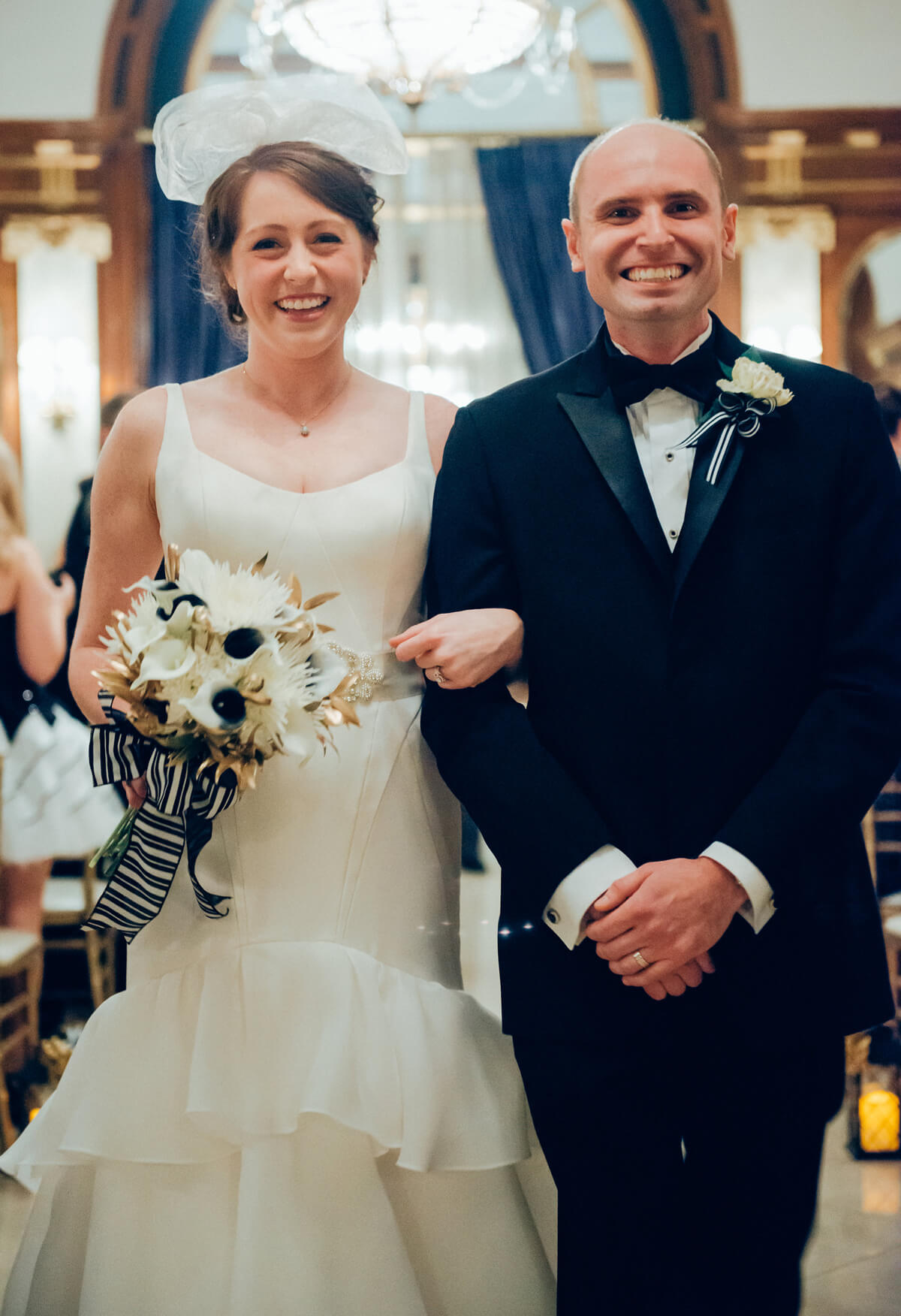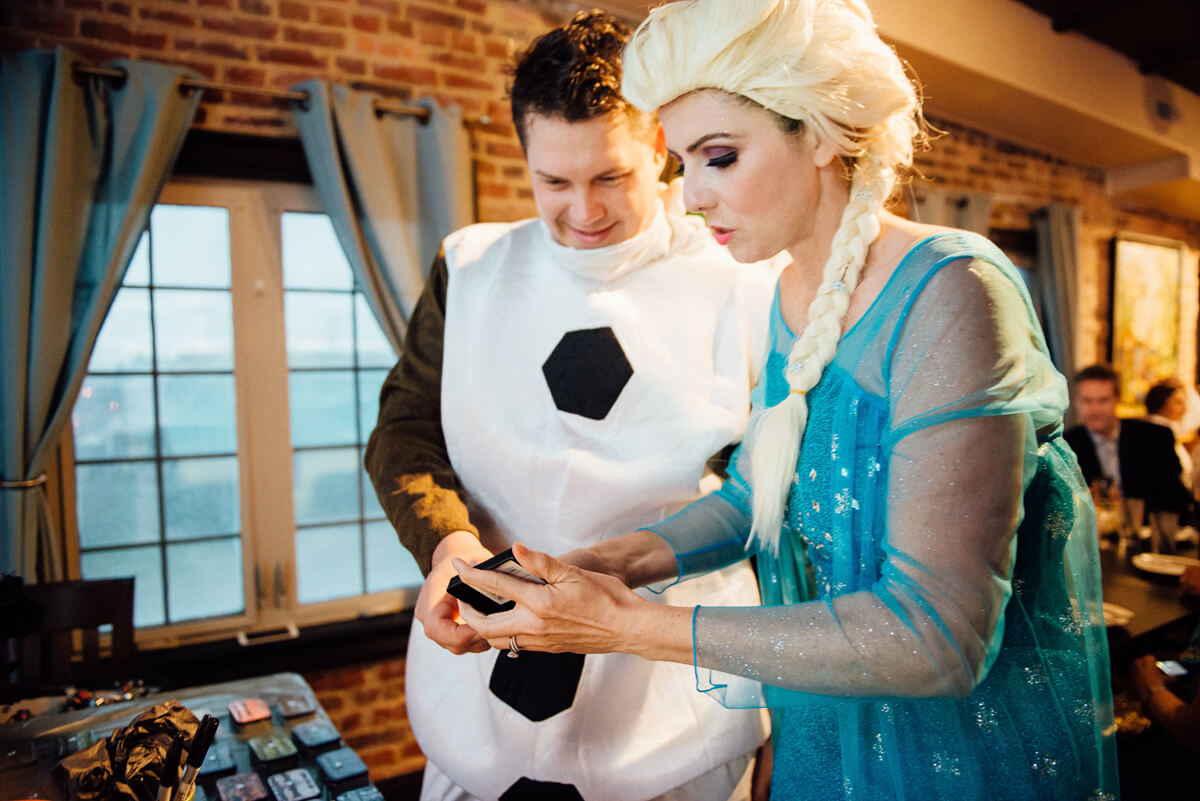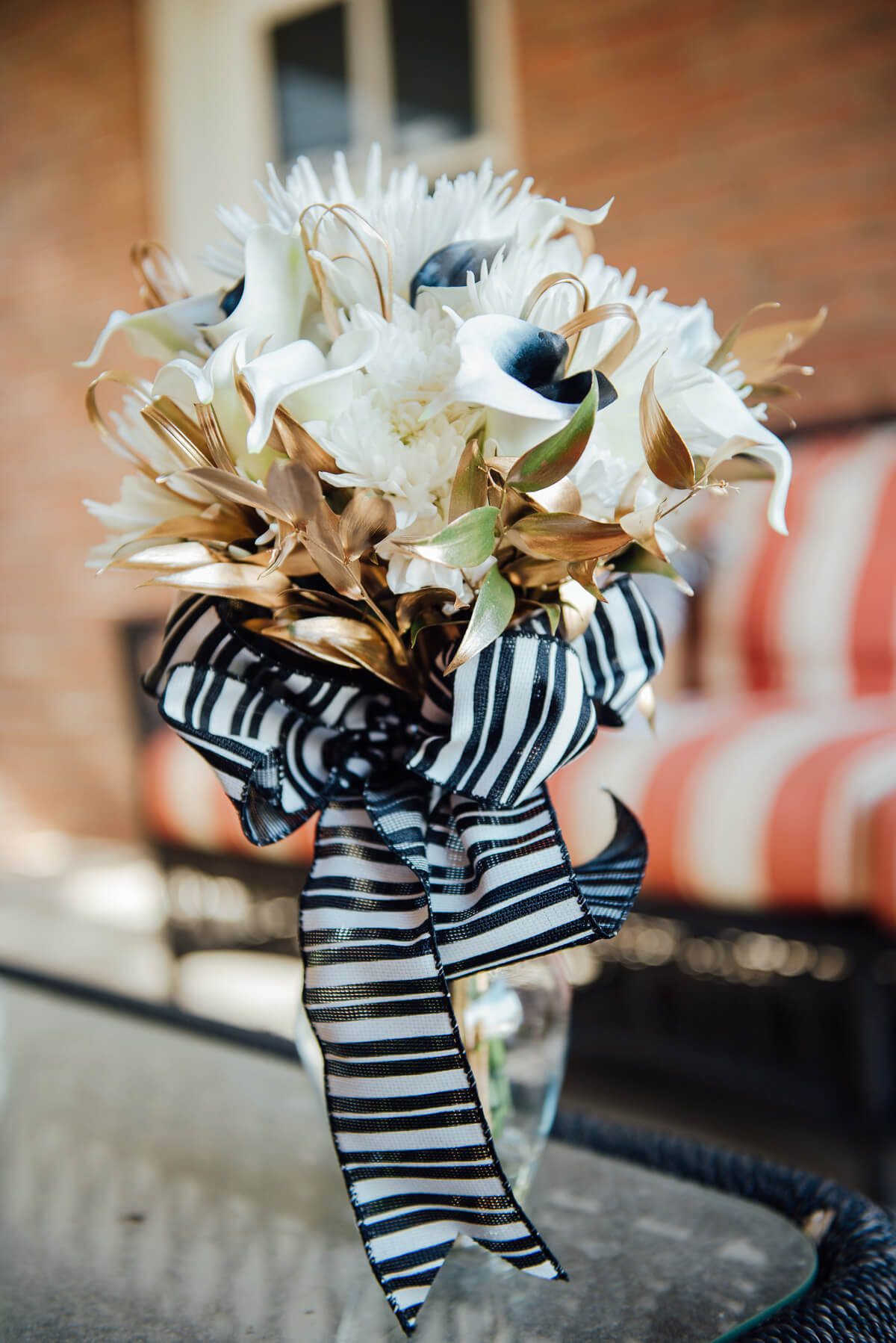 How You Met Meagan started working for a company, LSS, Inc., in early 2013; where Derrick was already working. They quickly became friends. Meagan was tasked with helping grow the company, which caused them to work even closer together. From there, the relationship grew into something more.
The Engagement Derrick was studying/training to get his private pilot's license and they became very close with his instructor (who now works with them as a security technician.) Derrick was taking lessons through Martin State Airport, and he asked Meagan if she could leave early one day from work to go flying. Of course she said yes. We left early from work and met Brad (Derrick's instructor) at the airport and got the Mooney 231K warmed up. Brad and Derrick asked if Meagan had ever flown over their house in Dundalk and she said, "No," and that she had always wanted to do that—plus, there is a huge graveyard by their house and she had always wondered what it looked like from the air. It was a very short flight from Martin State to Dundalk. Derrick asked Meagan if she knew where we were, and she traced the streets until she saw her car in our driveway. She noticed that their roof looked funny, and saw that something was stretched across the highest landing of it. Derrick and Brad turned the plane so Meagan could see and Derrick asked,
"What does that say?" It was a painter's tarp (they had just finished renovating their house) with bright orange letters that said, "Will You Marry Me?" Meagan yelled, "I can't read it, but I KNOW WHAT IT SAYS!!!!" And she turned around to look at Derrick and he had an engagement ring in his hand.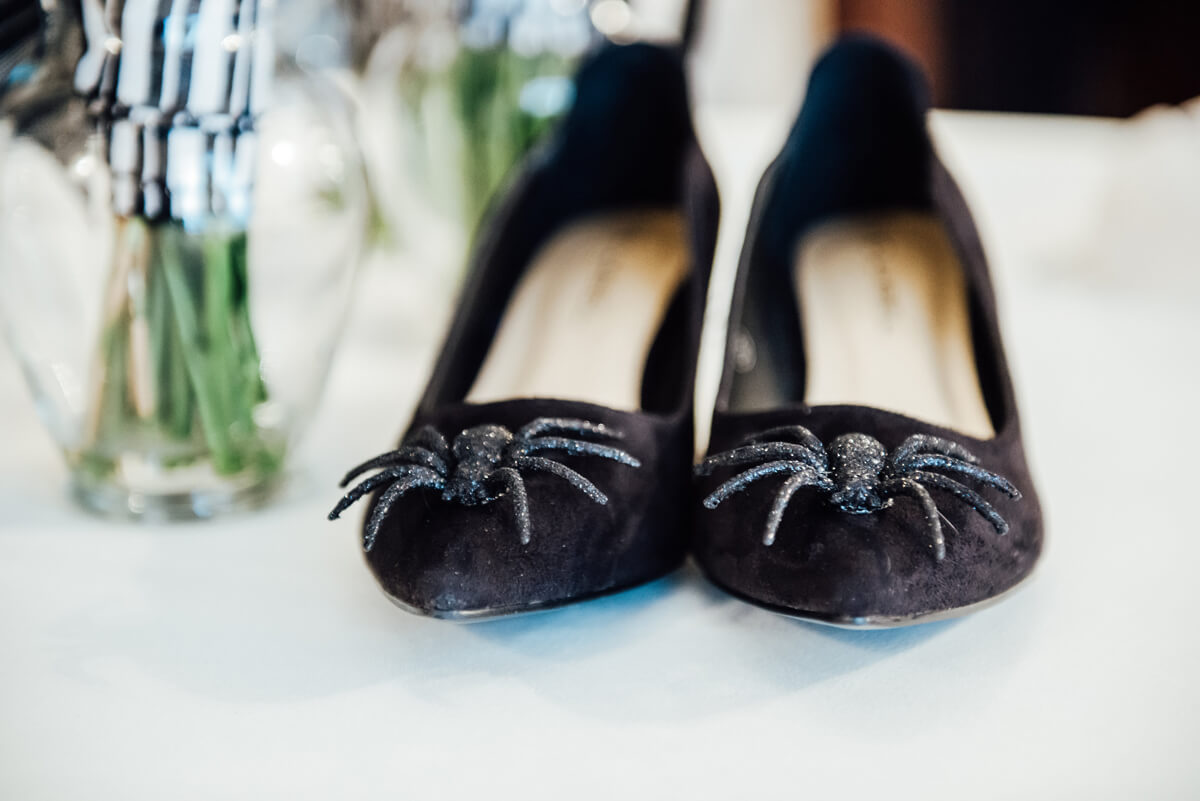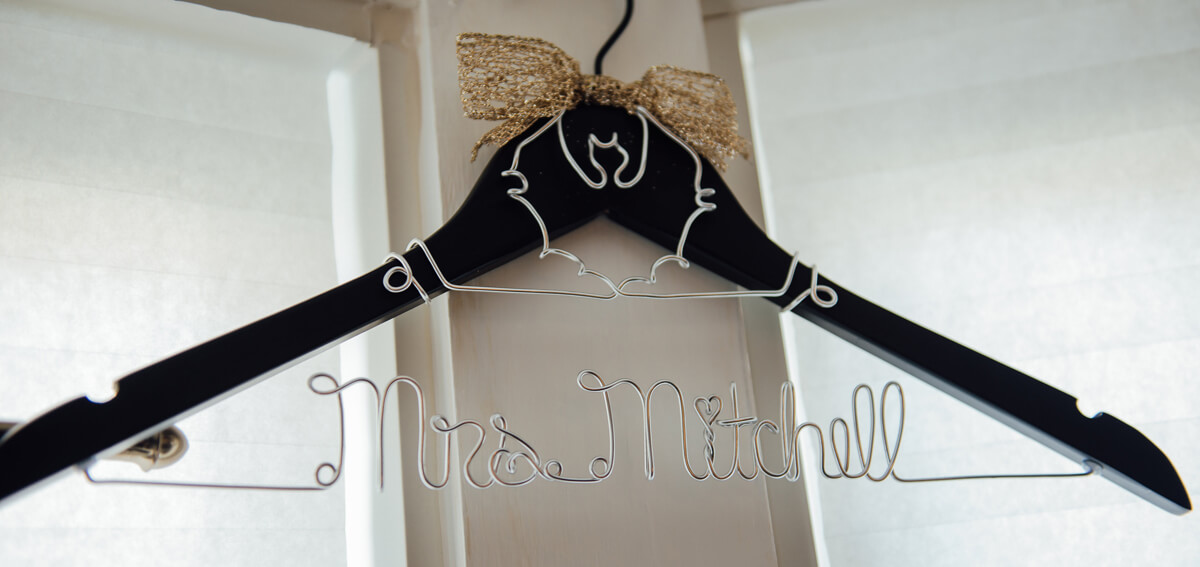 Wedding Design Inspiration Spooky chic
What Was Unique and Special About Your Wedding Day It was so wonderful to have a small wedding. They used the Belvedere's 13th Floor intimate space to force their guest list down to a manageable size. It was tough for their parents to not have every college friend or neighbor, but it made their day so special that they personally knew every one of our guests.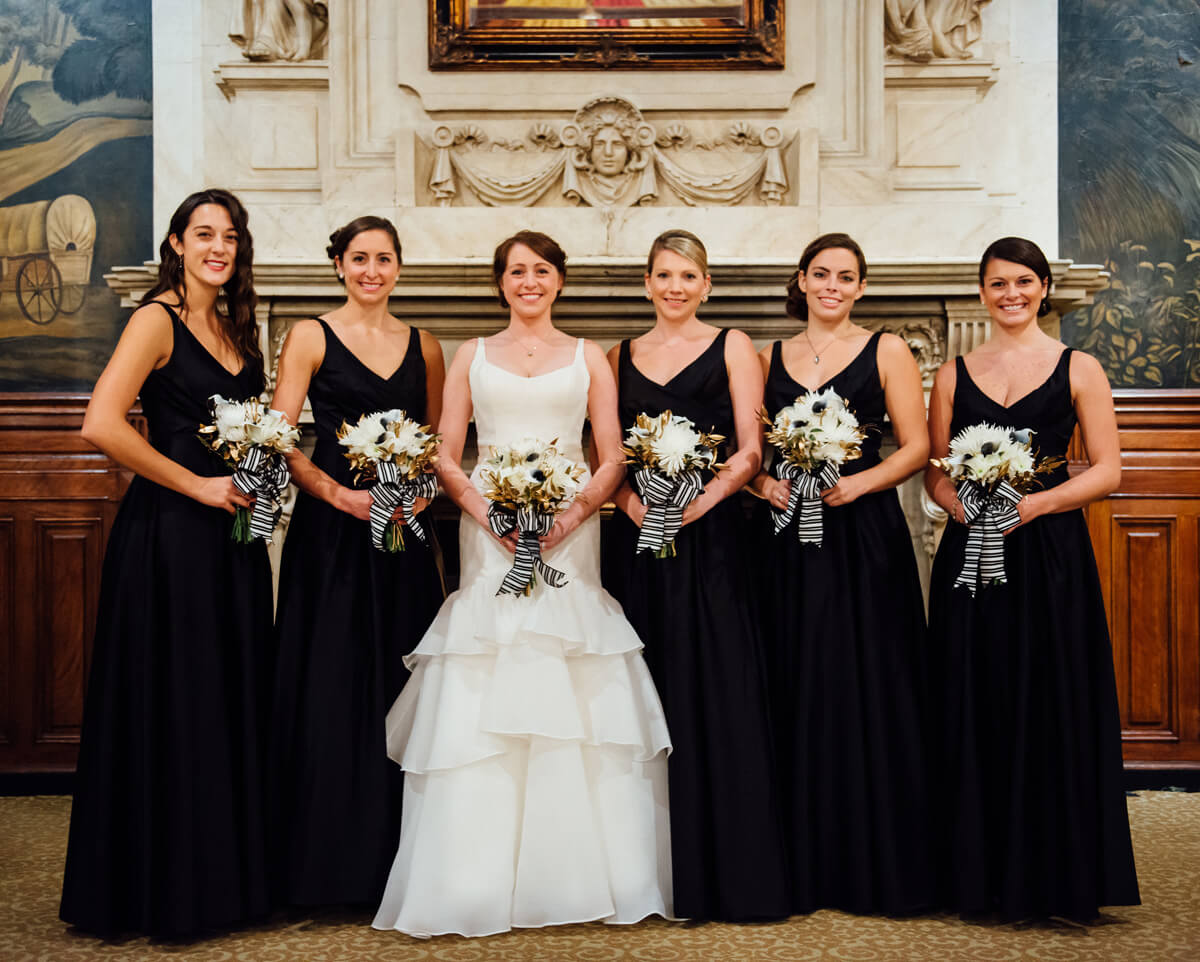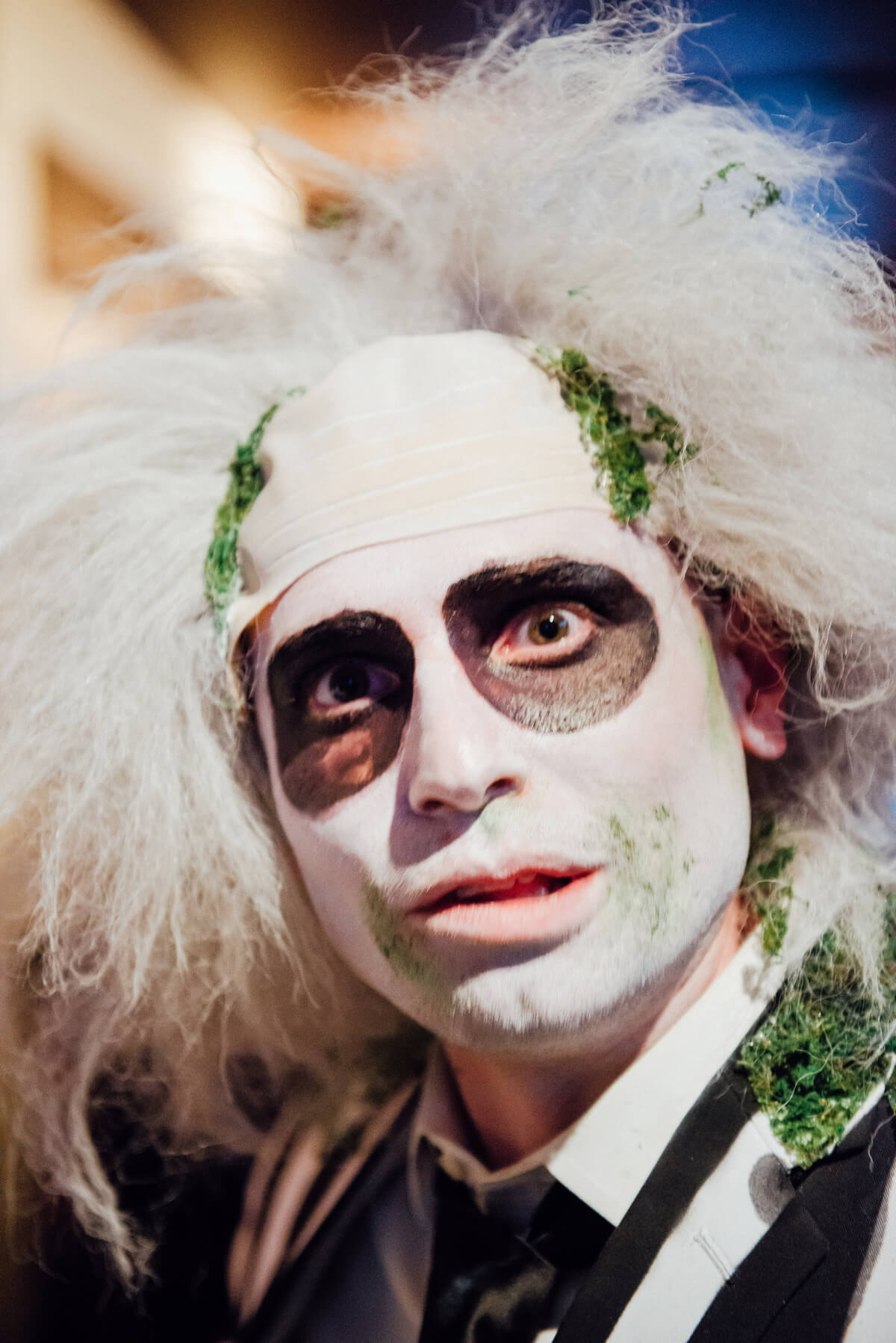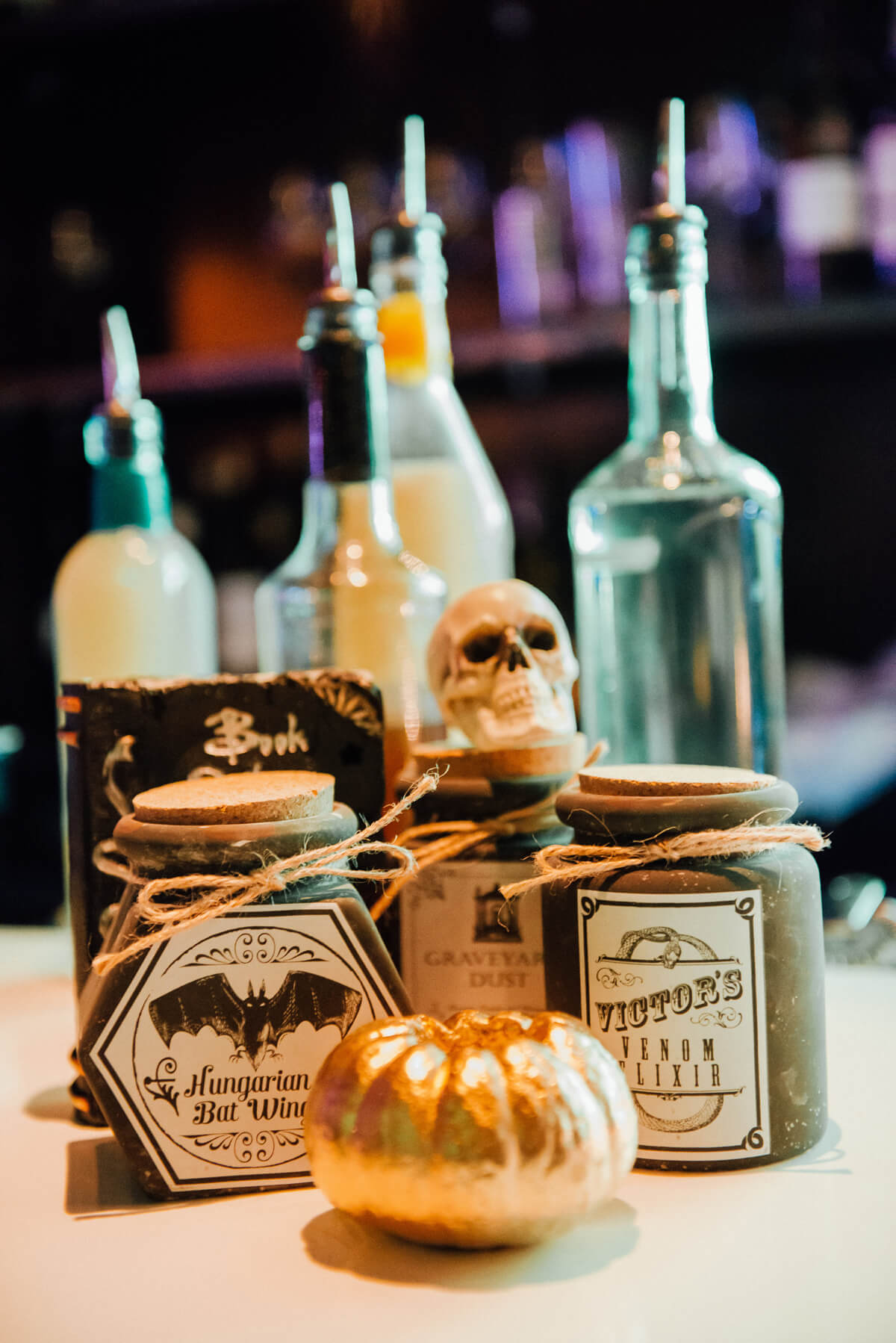 Favorite Details They kept the ceremony traditional and the reception spooky. So it was hilarious to Meagan that she had glittery spiders on her shoes under her beautiful wedding gown. Meagan loved ALL of the Halloween decorations, but the dead bride and groom behind the host stand as guests entered the reception, was also a huge hit. Also, the Halloween themed rehearsal dinner where everyone dressed up, including Meagan and Derrick.
Most Unexpected Event On Your Wedding Day Meagan is the first of her friends and family to get married, so everything was unexpected. She can confidently say though, that she was most surprised at how tired they both were the day after. Neither Derrick nor Meagan had the chance to drink anything but water and they both felt like a bus hit them the next day.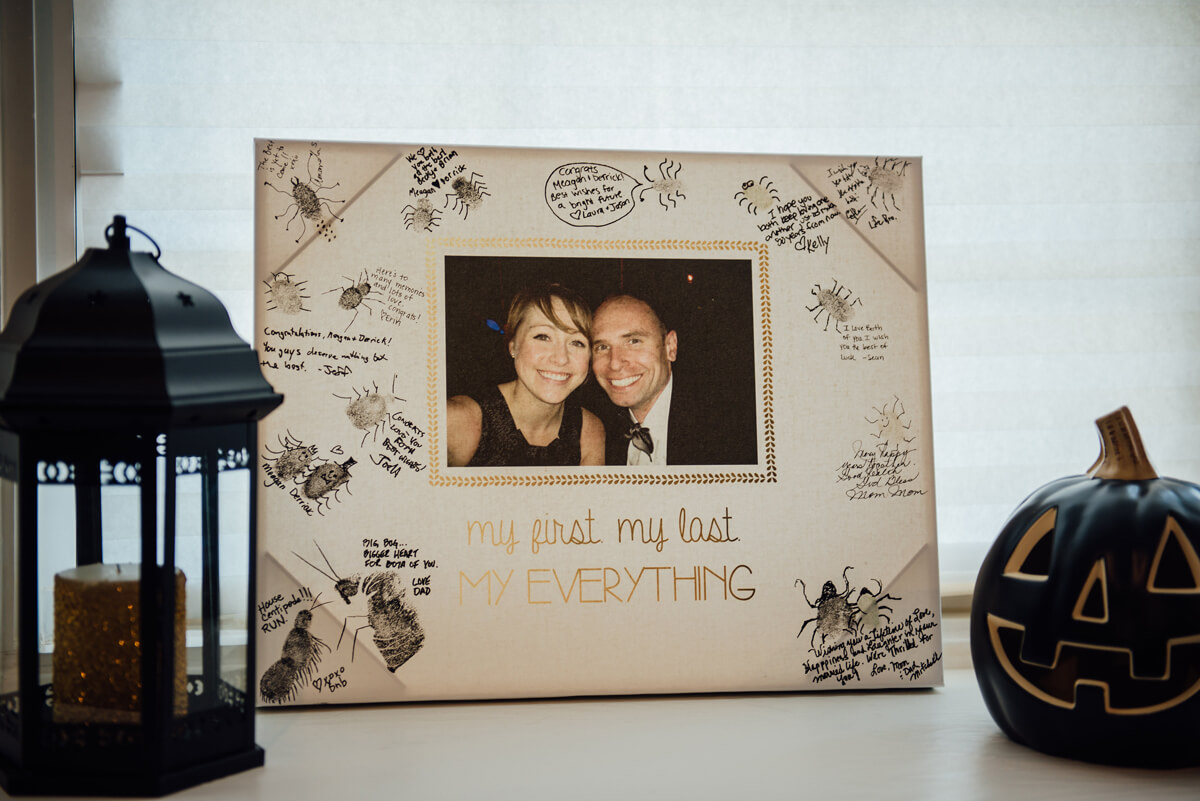 Piece of Advice Do not feel obligated to do your wedding in any "traditional" sense. It is your and your partner's day, no one else's. Derrick and Meagan had a very hard time balancing their parent's wishes and theirs. But when they put their foot down and said, "It's our special moment," the planning was so much smoother and more enjoyable. And soon their parents came around and joined in on the fun too!