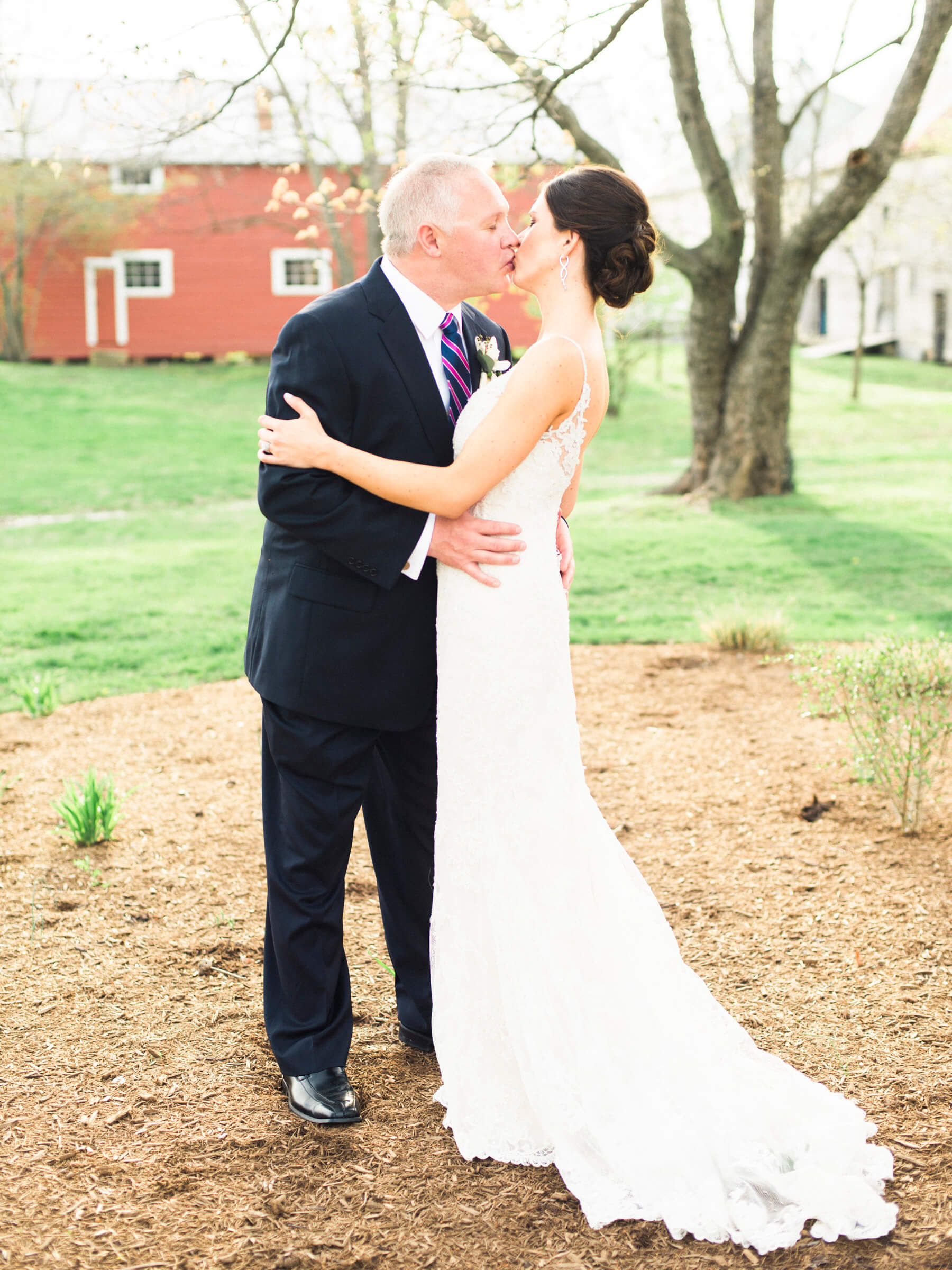 Occupations Paige is an operations manager for Temporary Furnished Apartments; Mark is a partner with Palace Investment Co.
Wedding date April 18, 2015
Number of Attendees 190
Number of Attendants 14 (seven on each side)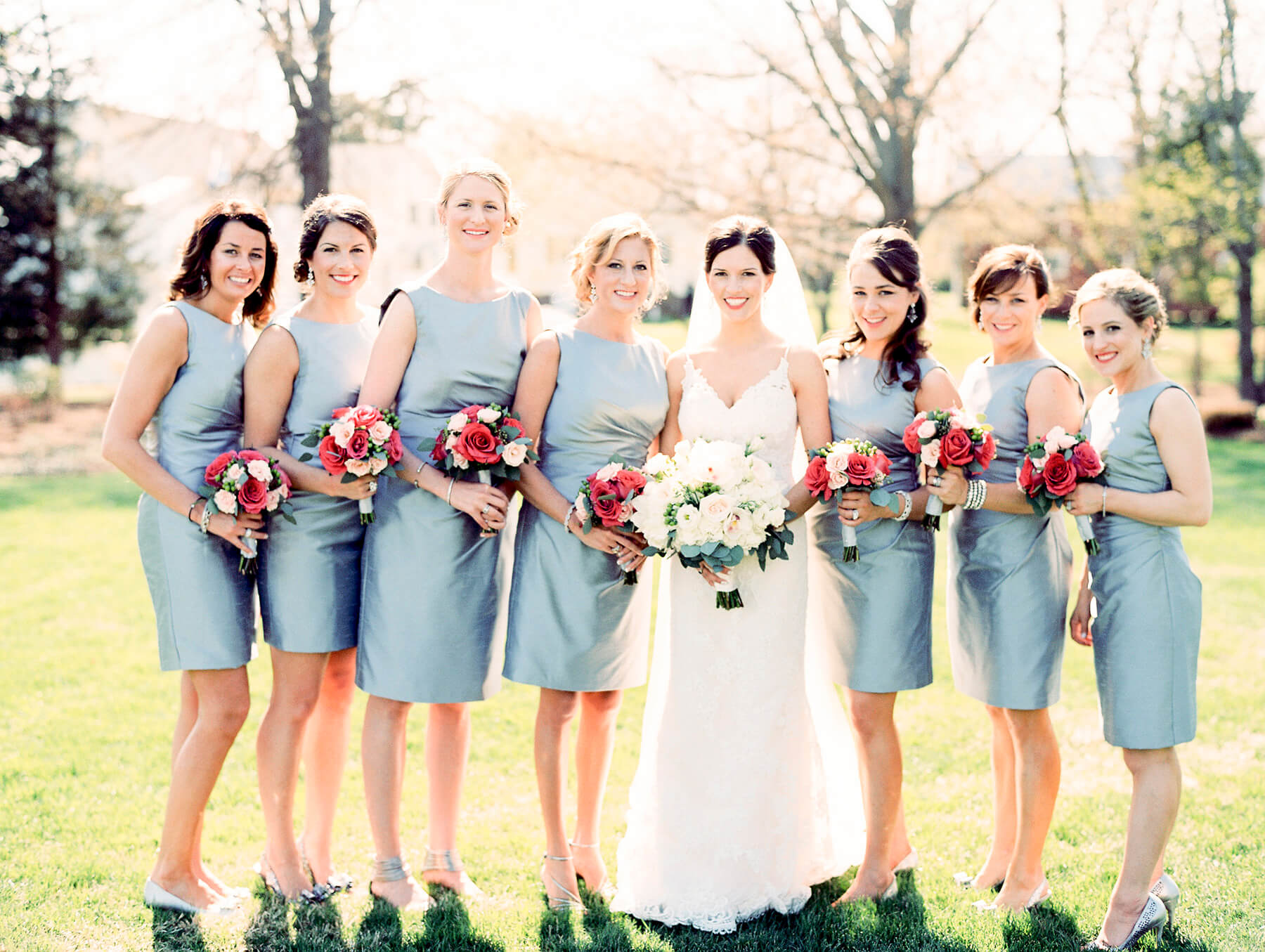 How We Met Paige moved from Towson to Annapolis in June 2013. One evening, Paige was having dinner with her mom at a neighborhood restaurant, Sam's On The Waterfront, when a group of guys came in. Not long after, one approached Paige and starting flirting with her; he eventually asked her to come over to the group and meet his friends. Paige agreed, and after a series of handshakes, Paige finally was introduced to Mark. Funny enough, Mark and the man actually didn't know one another; they were just mutual friends with one of the other people in their group. Paige and Mark talked for a while, realizing they had mutual friends as well. Paige specifically remembers how nice Mark was and so easy to talk to. After a little while, Paige returned to dinner with her mom and told Mark how nice it was to meet him. Minutes later, Mark came back over to Paige's table and in front of her mom (everyone still laughs about this), Mark asked for Paige's number. She gave it to him and he called a week later to ask her out on their first date.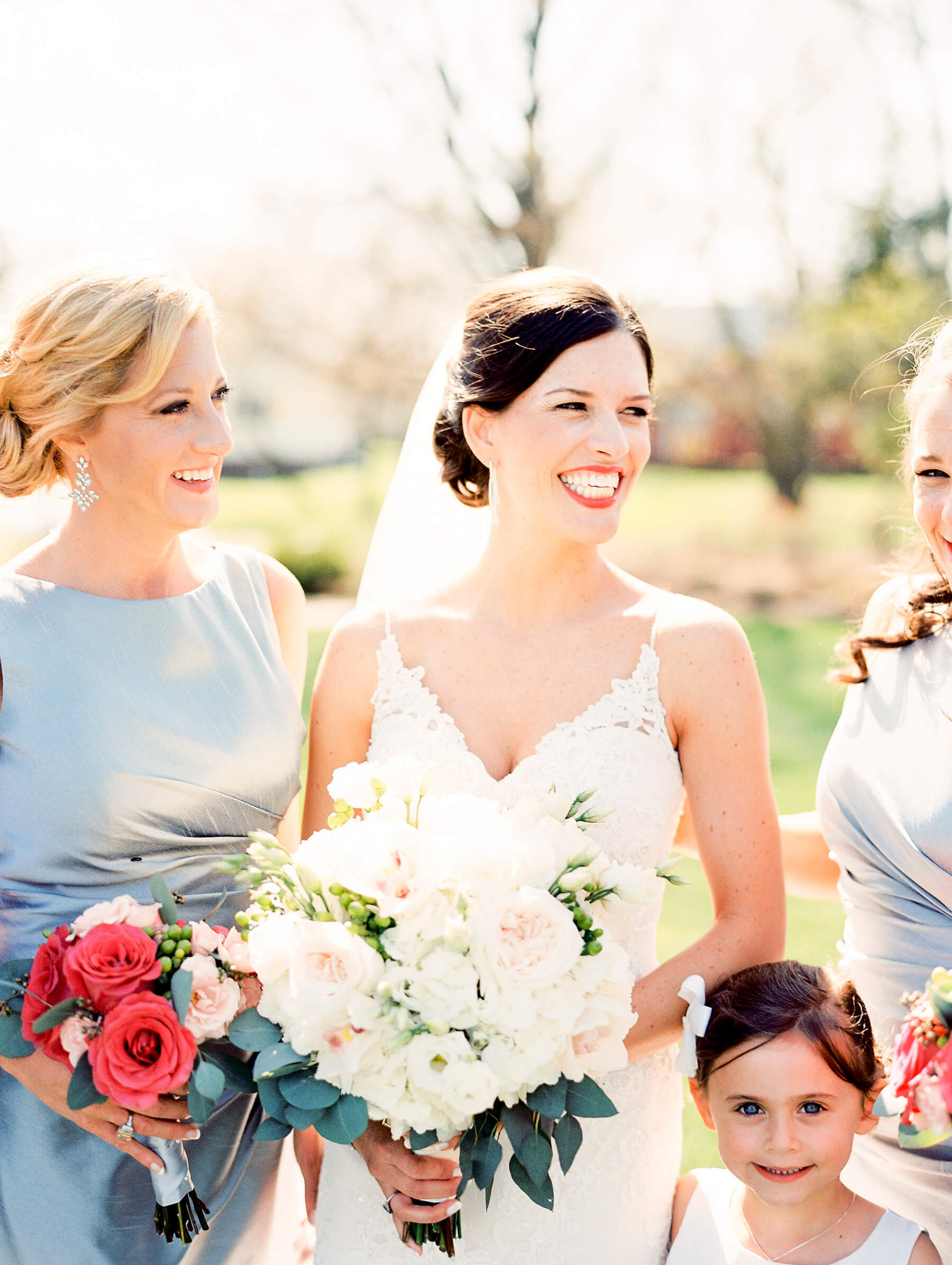 The Engagement Mark and Paige had been together for one year and three months when Mark proposed. Paige remembers the day exactly: Friday, September 19th, 2014. That afternoon, Paige and Mark were heading down to the Eastern Shore for a party. That morning before Mark left for work, he proposed they go to Sam's (the same place they met) for lunch before heading out of town. Paige didn't find this unusual since the two ate at the neighborhood joint frequently. Paige agreed. Around lunchtime, Paige had just returned home from the gym and was trying to finish up some work when Mark came home. She had not even changed out of my gym clothes yet. Understandably, Paige was pretty hungry so she suggested that they eat now and she could shower later. Mark said he would wait for Paige to shower, but she insisted that they just go to lunch first (the couple laughs now because Paige is always dressed and ready and funny that this one time she wasn't). The couple went to eat and although Paige didn't realize this at the time, Mark made sure she was in the exact seat as the night they met. Mark was also wearing the same shirt from that night. (Not suspicious since Paige jokes that shirt is his uniform—he wears it a lot). After a few minutes, Mark went inside the restaurant to use the bathroom, or so Paige thought (later she learned he went to ask someone to tell the bartender to have champagne ready because he was about to propose) . . . Mark came back and just stood there next to Paige. Paige remembers thinking it odd, "Why don't you sit?" But Mark insisted he was fine standing, so Paige went on thinking about lunch and what to order. Mark was looking at his phone and said, "Oh, I wanted to show you this picture" and he hands Paige his phone. It's a picture of the bench at her dad's gravesite. (Paige's dad is Johnny Unitas the famous Baltimore Colts quarterback who passed away 13 years ago.) On the bench were two drinks including a Jack Daniels Manhattan, her dad's favorite drink. Paige was quizzically looking at the photo trying to piece together the drinks, which had not been there when she had visited the week before. All of a sudden, Mark got down on one knee and said, "I went to ask your dad for permission to marry you." Paige says she was truly blown away. She learned later that Mark had taken a cooler with all the ingredients and made the drinks at the grave. Mark said he had wanted his own time with Paige's father and talked to him. For every sip Mark took, he poured one in the ground for her father, Johnny. After Mark left the cemetery he had sent the picture of the grave to Paige's mother to tell her he had asked for permission. Paige's mom and brother showed up at Sam's right after the proposal to celebrate.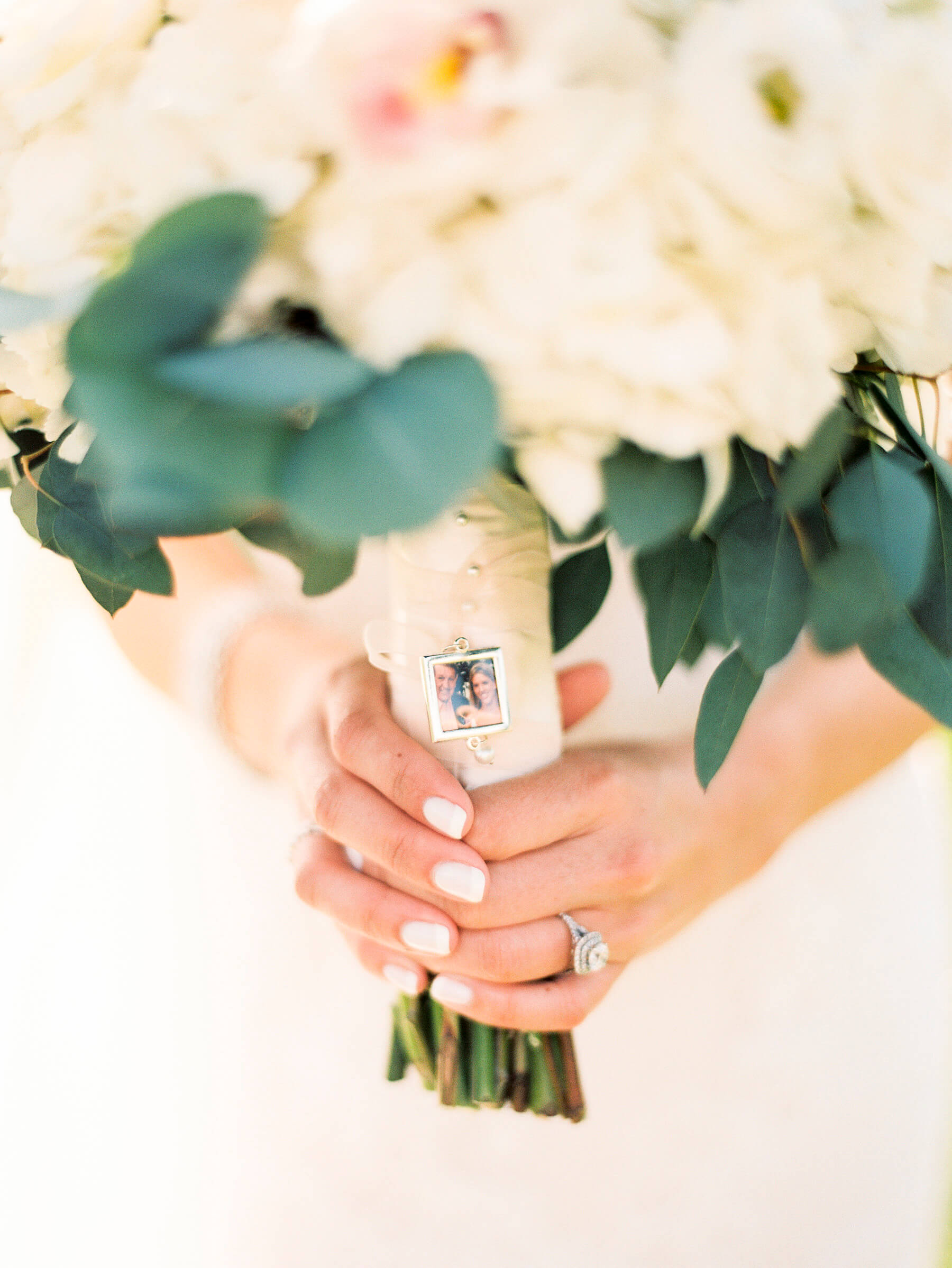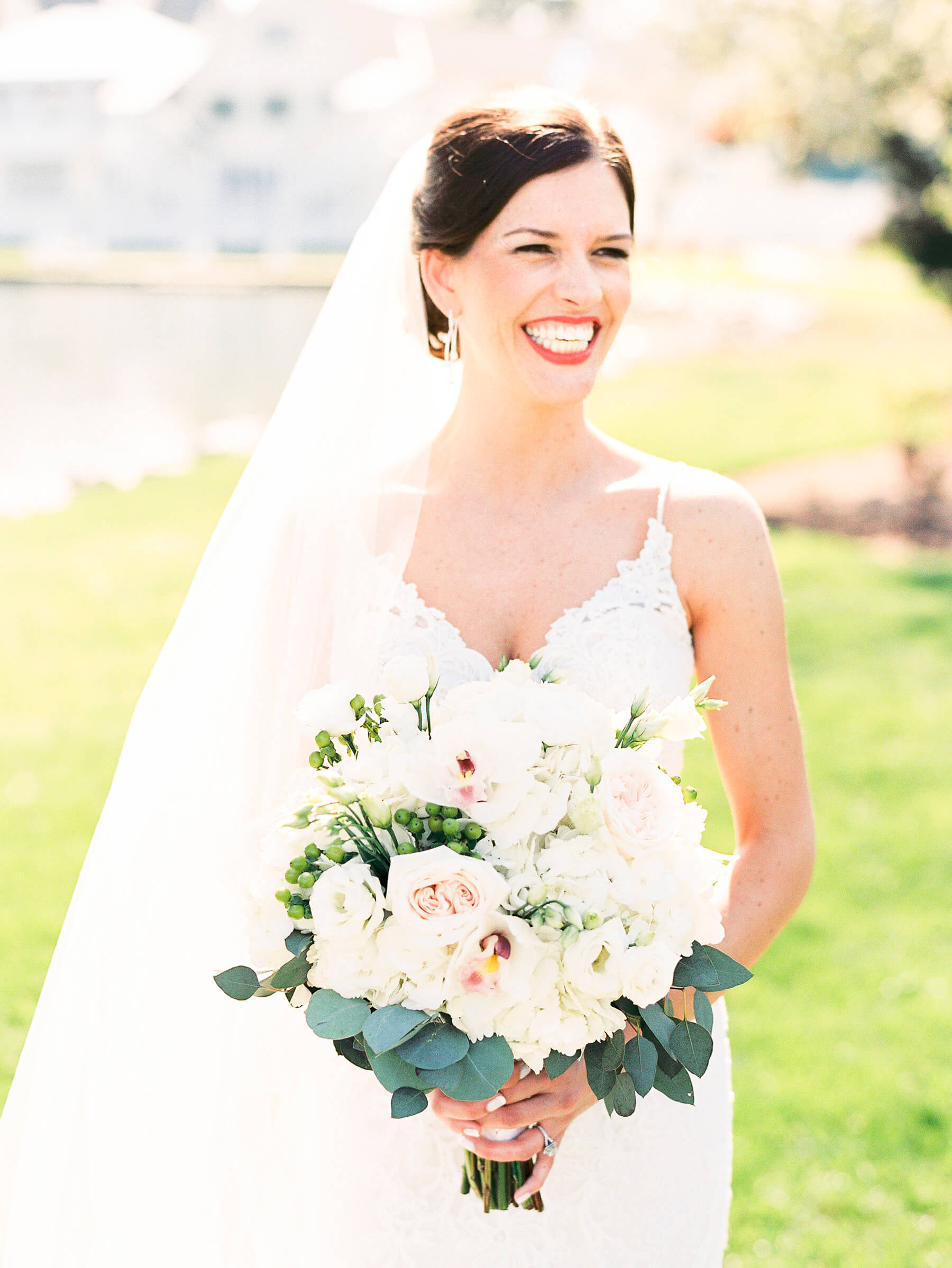 Wedding Design Inspiration Simple elegance. Paige's wedding planner, Leslie Jefferson, had a lot of suggestions to help. Paige knew she wanted the wedding to be very personal.
What was Unique and Special About Your Wedding Having all their family and friends in one place, it was so special to have so many people they love and care about together. "Nothing went wrong and it was just such a great time."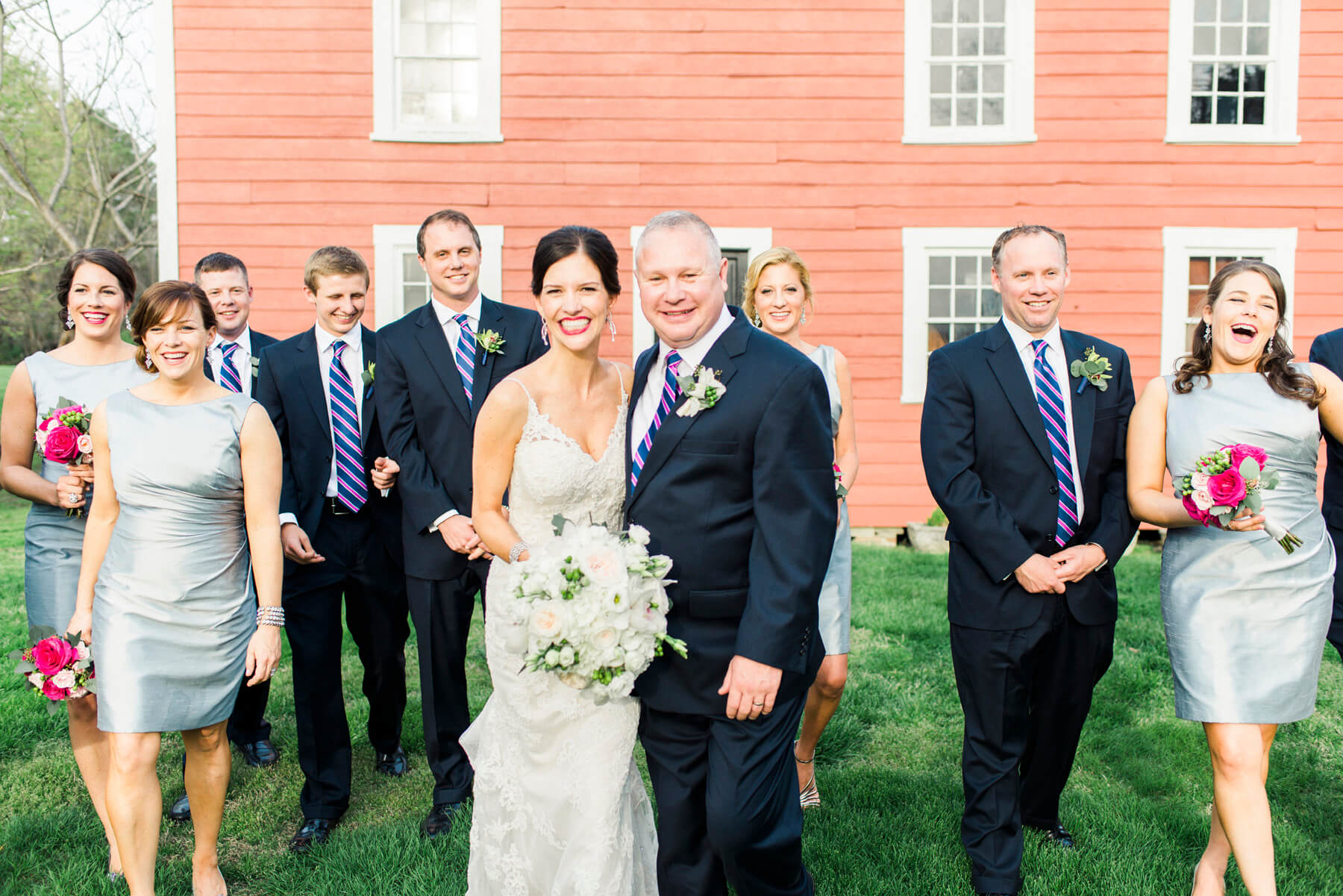 Favorite Details Her brothers Joe and Chad walking her down the aisle. Paige loved the picture charm of her with her dad on her flowers. As a special gift, Mike (the husband of Paige's matron of honor), surprised everyone at the rehearsal dinner with customized #19 hats. A #19 flag was also made special for the wedding and was visible flying all weekend long. The hats and the flag made the day even more personal to Paige as an extra way to acknowledge her father and have a piece of him with her. There was also two very special surprises from her mom: a fishing pole and a beloved stuffed animal during the ceremony. Paige explains the backstory on the fishing pole: "Mark and all his friends like to fish in the annual Rockfish Tournament in Annapolis. Our wedding day was the opening day of Rockfish season this year. It was too funny because when we were told there was a date available at The Oaks of April 18th I said, 'Great!' and  Mark said 'Wait that's opening day of Rockfish Season and the tournament, we can't have it then!" He ended up agreeing to the date and it became a big joke among all the guys about how I was 'ruining opening day ' so my mom surprised us and had Mark's nephew, who was ring bearer, carry the fishing rod that Mark and his three brothers learned to fish with as kids. On the end of the pole my mom had a sign and a picture of a ring on it that read "Paige is the only one who caught a rock today."
Instead of carrying flowers, the flower girl carried Rara, the special dog stuffed animal Paige had as a kid that she would sleep with and go everywhere with. The flower girl carried Rara in the basket with some flowers around his neck. Paige's mom had always said she would do something like this one day . . . Paige had no idea and absolutely loved it.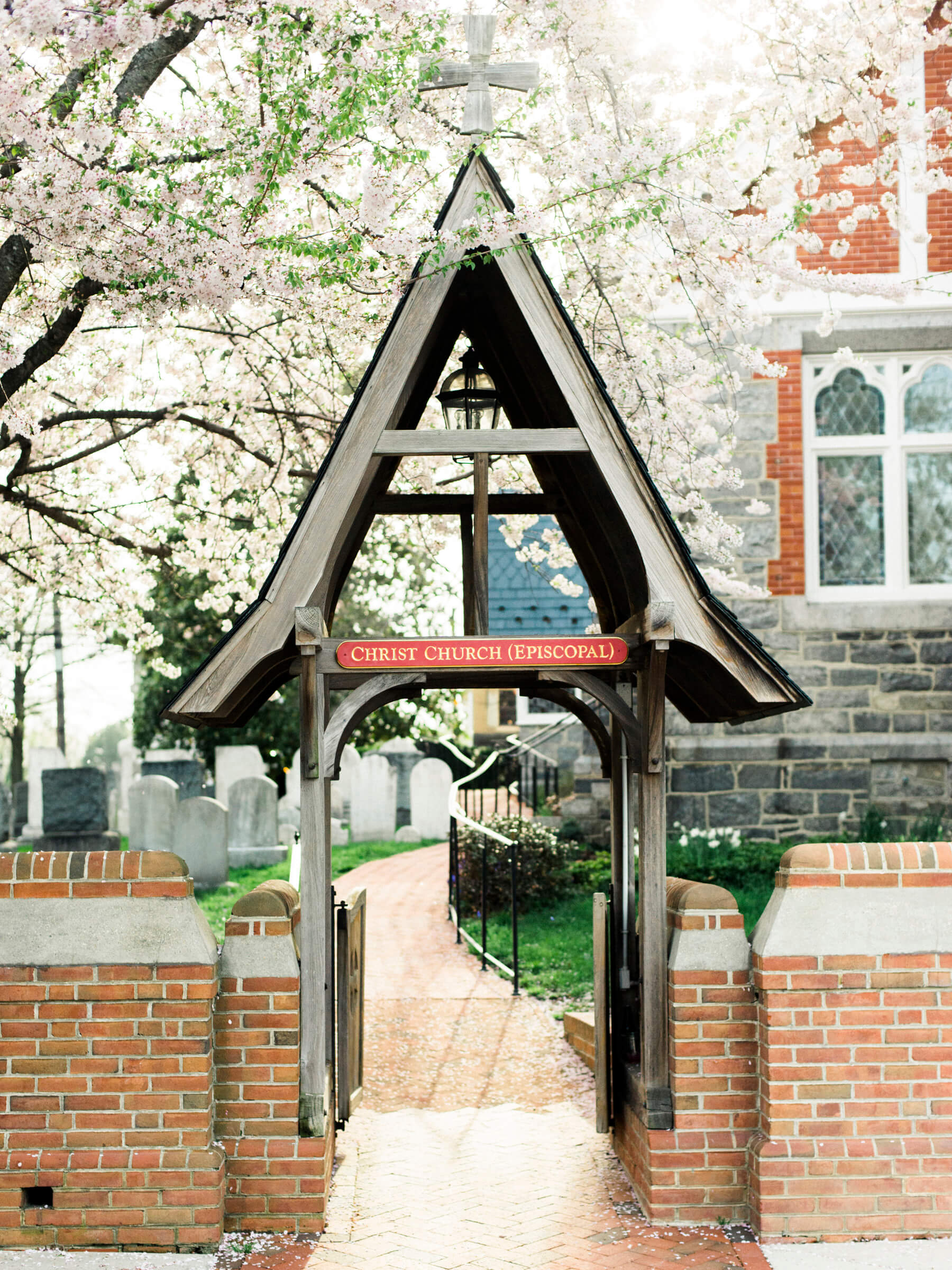 Most unexpected event on the day of the wedding The weather was absolutely perfect, the best day of the spring so far that season–sunny with no clouds and 78 degrees. With spring weather being unpredictable at times, the wedding day could have easily been rainy and cold, but the couple lucked out. Paige attributes the good fortune to her father, "I like to think my dad made sure that happened because he knows I hate to be cold."
Piece of advice Just know what you want and the process is easy. Paige says she along with her mom, and Mark really had an easy time planning, "It was fun and enjoyable."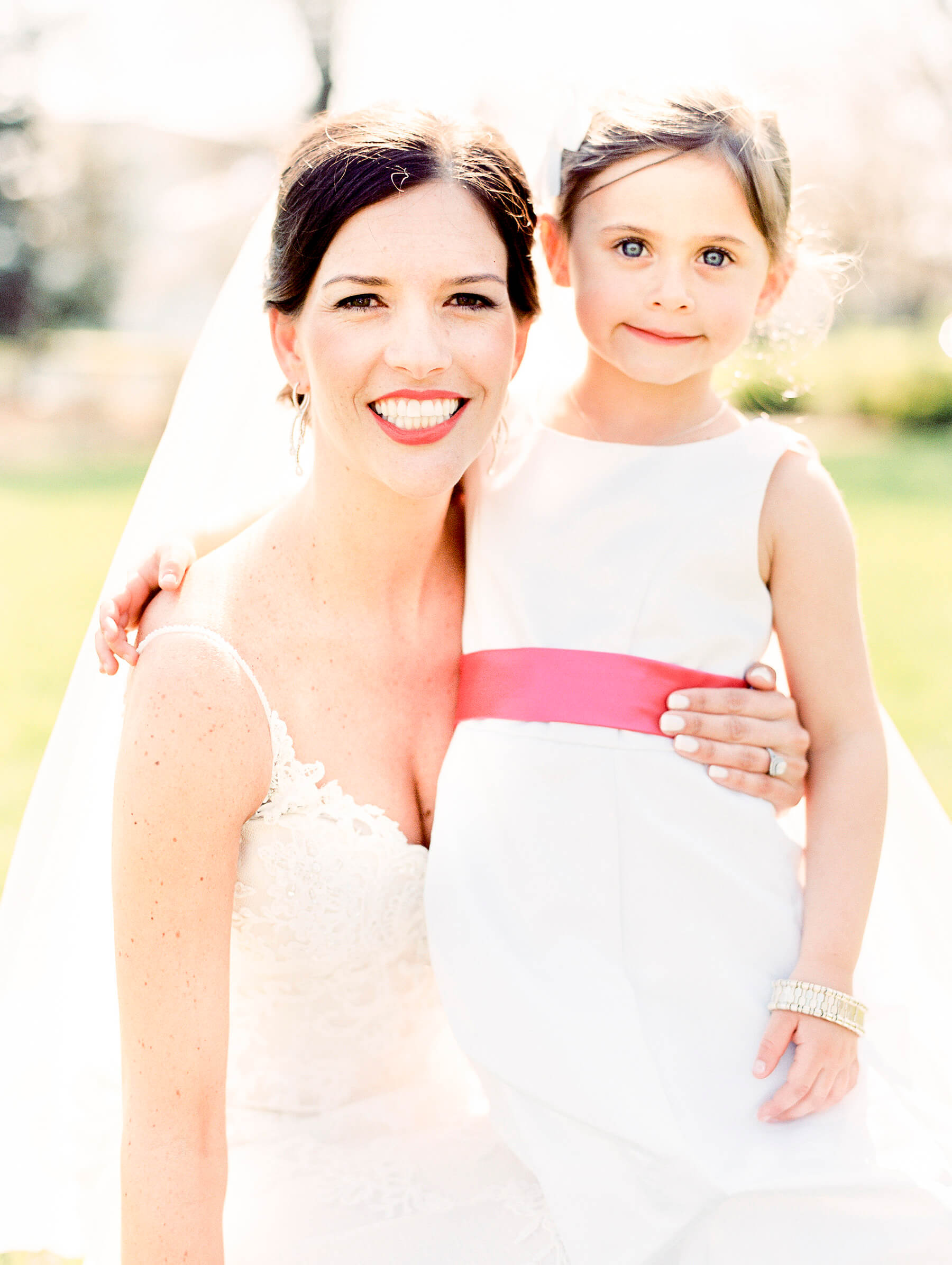 Beauty Up Do's For I Do's Bridesmaids' attire Assorted silver short dresses from Gamberdella Salon for Brides Caterer Paul Milne, owner and head chef at The Oaks. "He was fantastic, everyone loved the food!" Flowers Seasonal Flowers out of Trappe, Maryland Groom and Groomsmen's attire Navy Suits from Jos. A. Bank with navy and fuchsia striped ties with white dress shirts. As a special gift for his groomsmen, Mark gave the men cuff links from their various alma maters. Honeymoon The couple decided to do something a little unconventional. Paige and Mark were given a wonderful gift from Paige's matron of honor, Gerry Harris, and her husband Mike of going to Ireland with them after their wedding. Additionally, Paige and Mark traveled to Bermuda for another family member's wedding and stayed for the entire week. Since the Bermuda trip was so close to their wedding and Paige and Mark had a lot going on, they decided to go to Charleston, South Carolina for four days after the wedding and sort of extended their honeymoon to Ireland and Bermuda. Invitations Allison Barnhill Designs Location Christ Episcopal Church in St. Michael (ceremony); The Oaks Waterfront Inn and Events in Royal Oak (reception) Music NightLife Officiant Reverence Mark Nestlehutt Photographer Krista A. Jones Photography + Design Wedding Dress Casablanca from Gamberdella Salon for Brides Wedding Planner Leslie Jefferson, senior consultant at Wedding Savvy