This originally ran as a Local Love in the 2014 Local Love issue.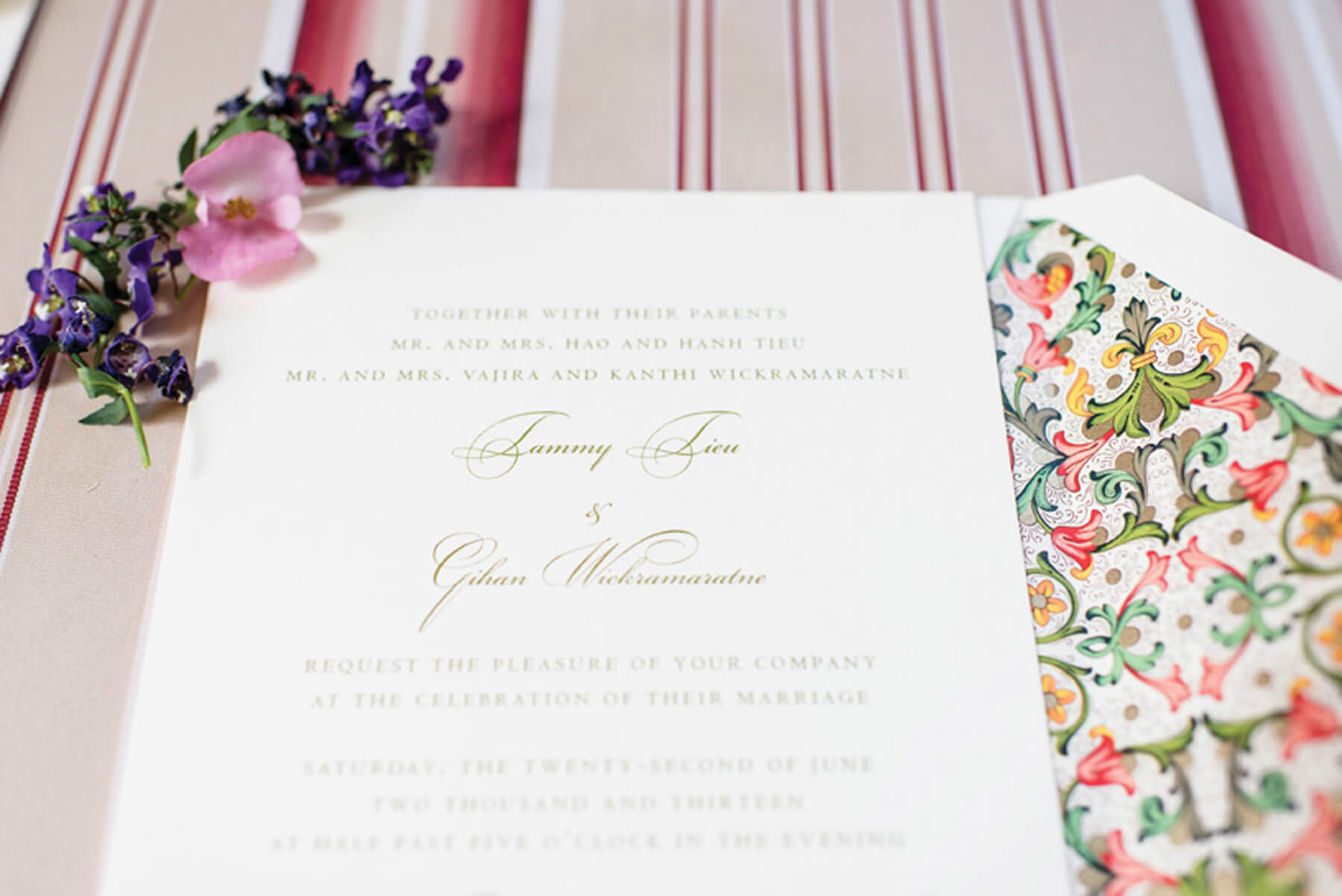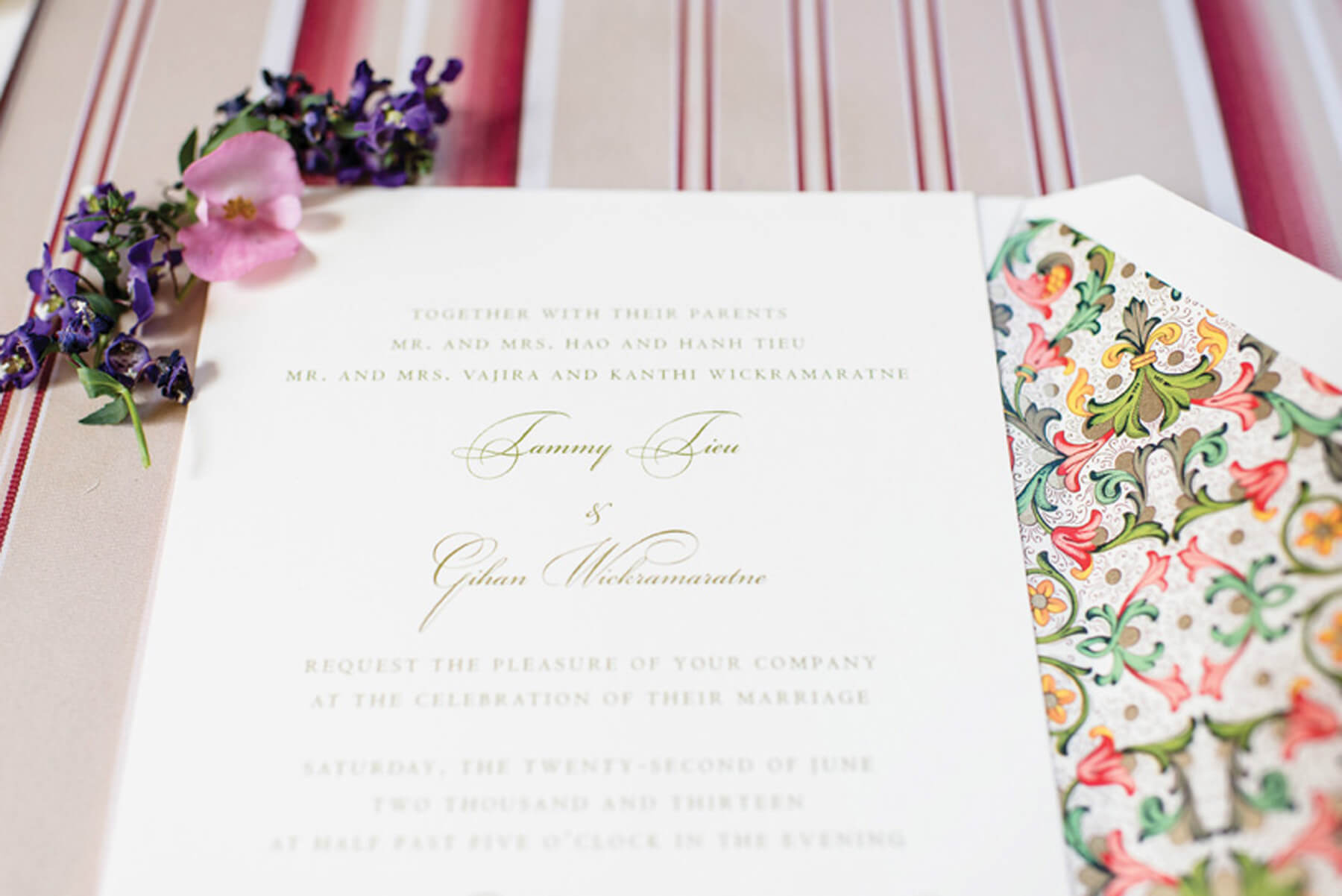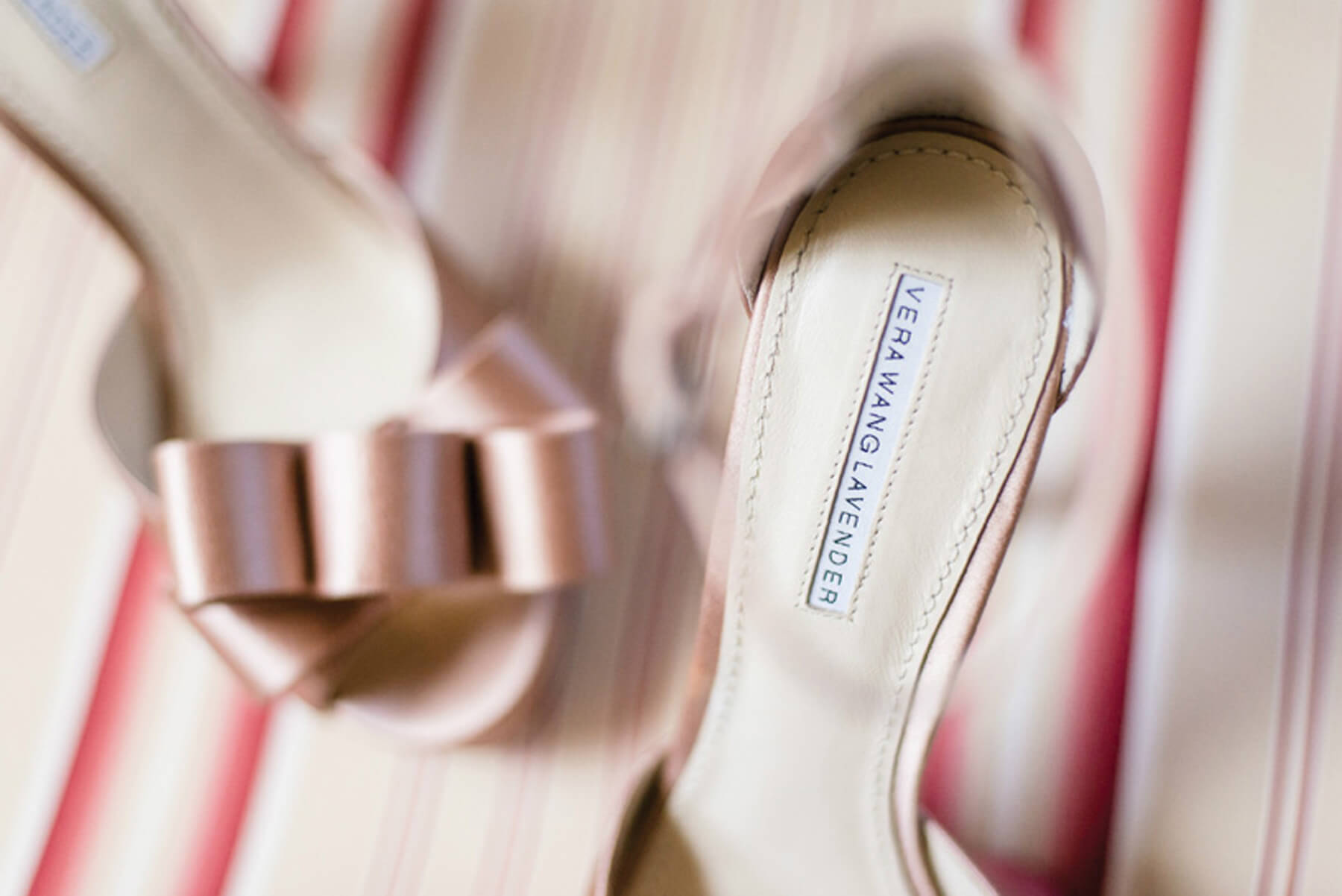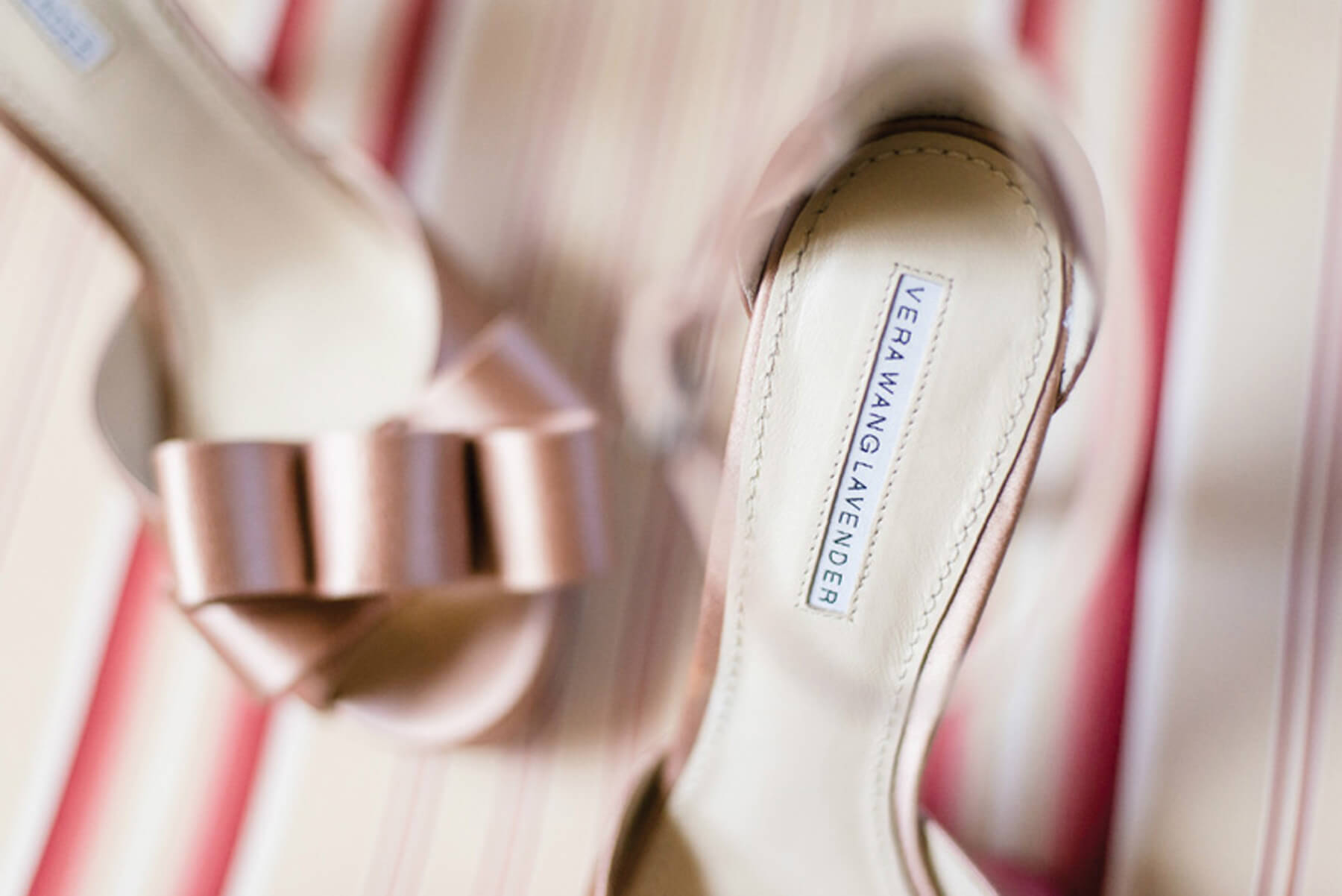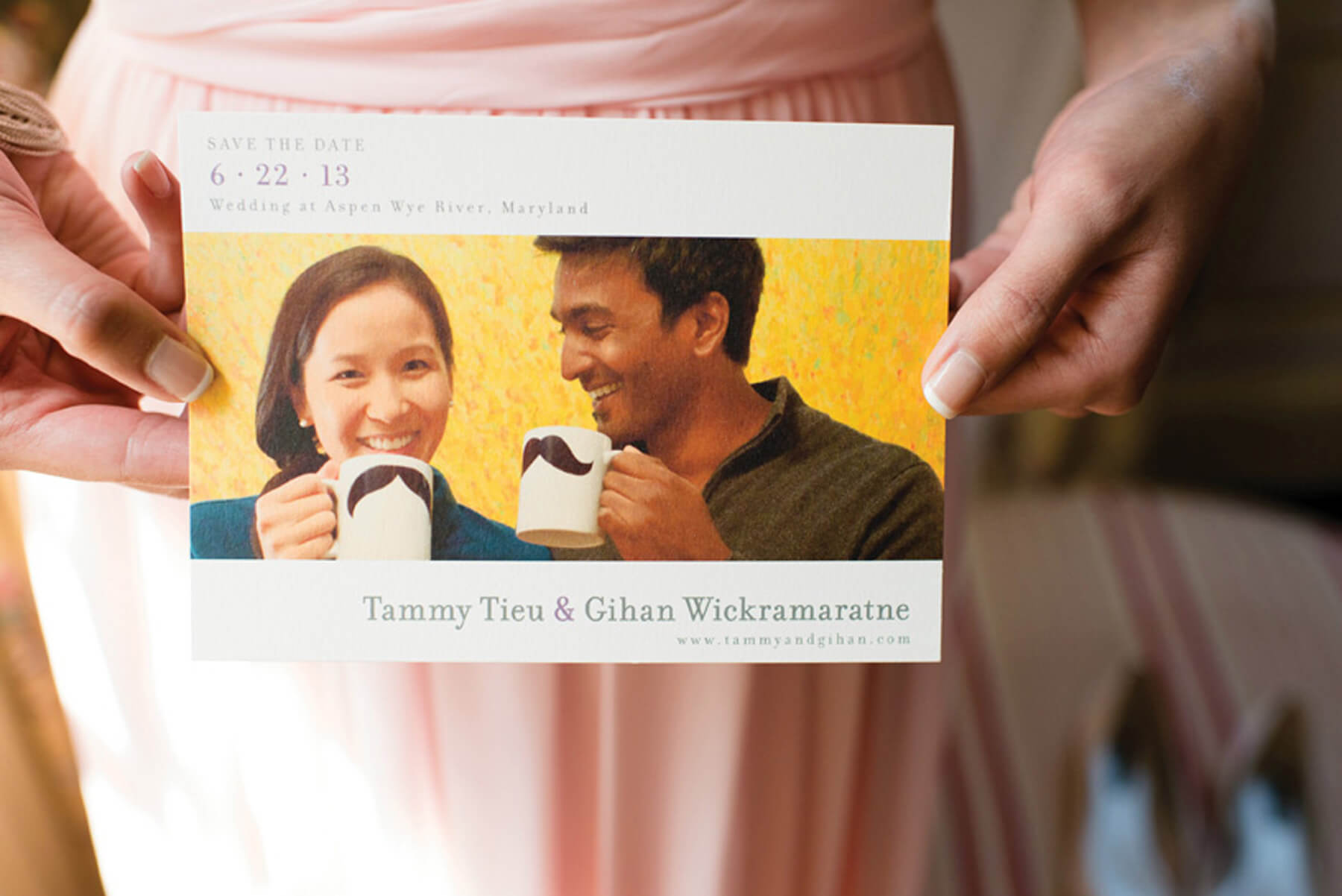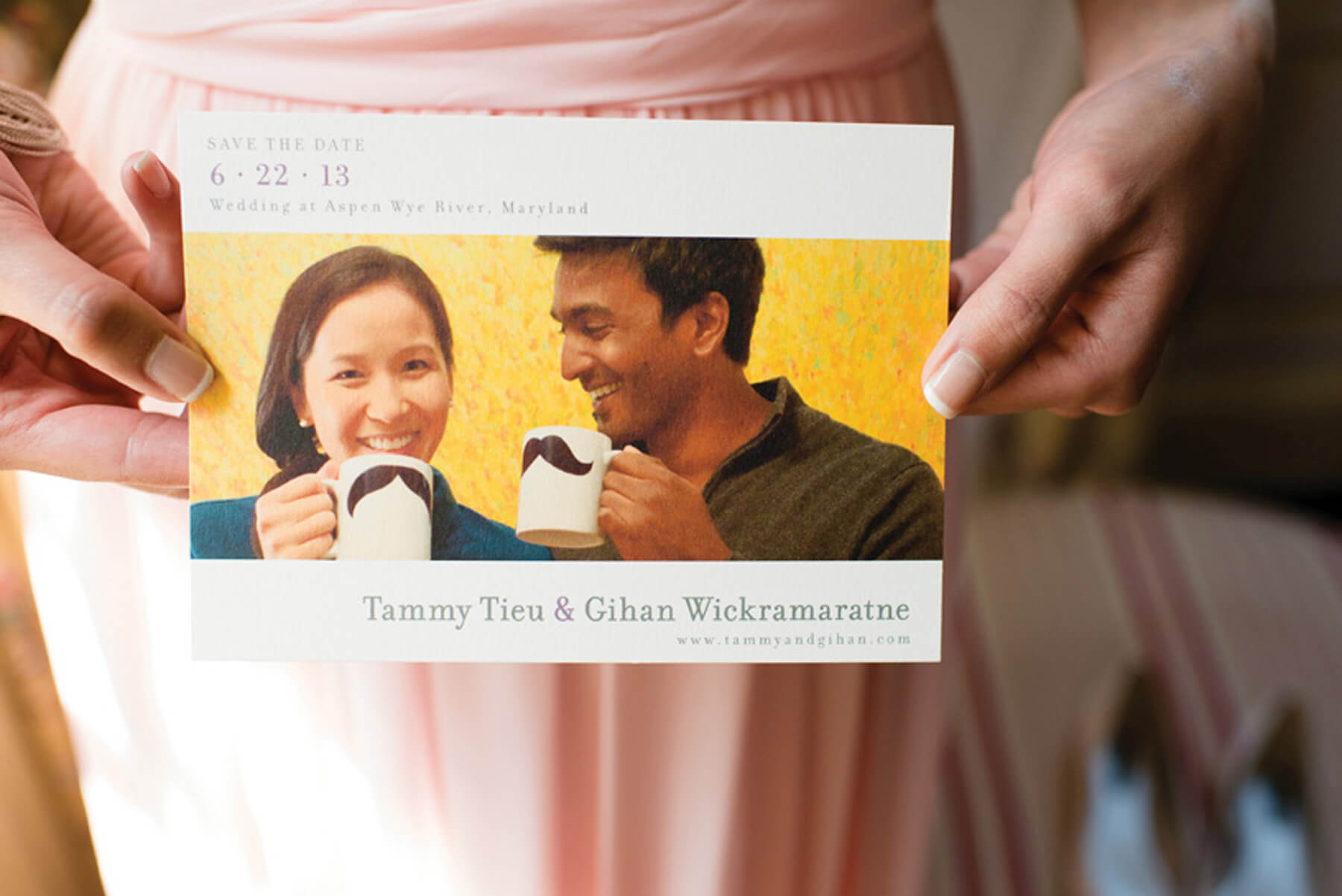 wedding date June 22, 2013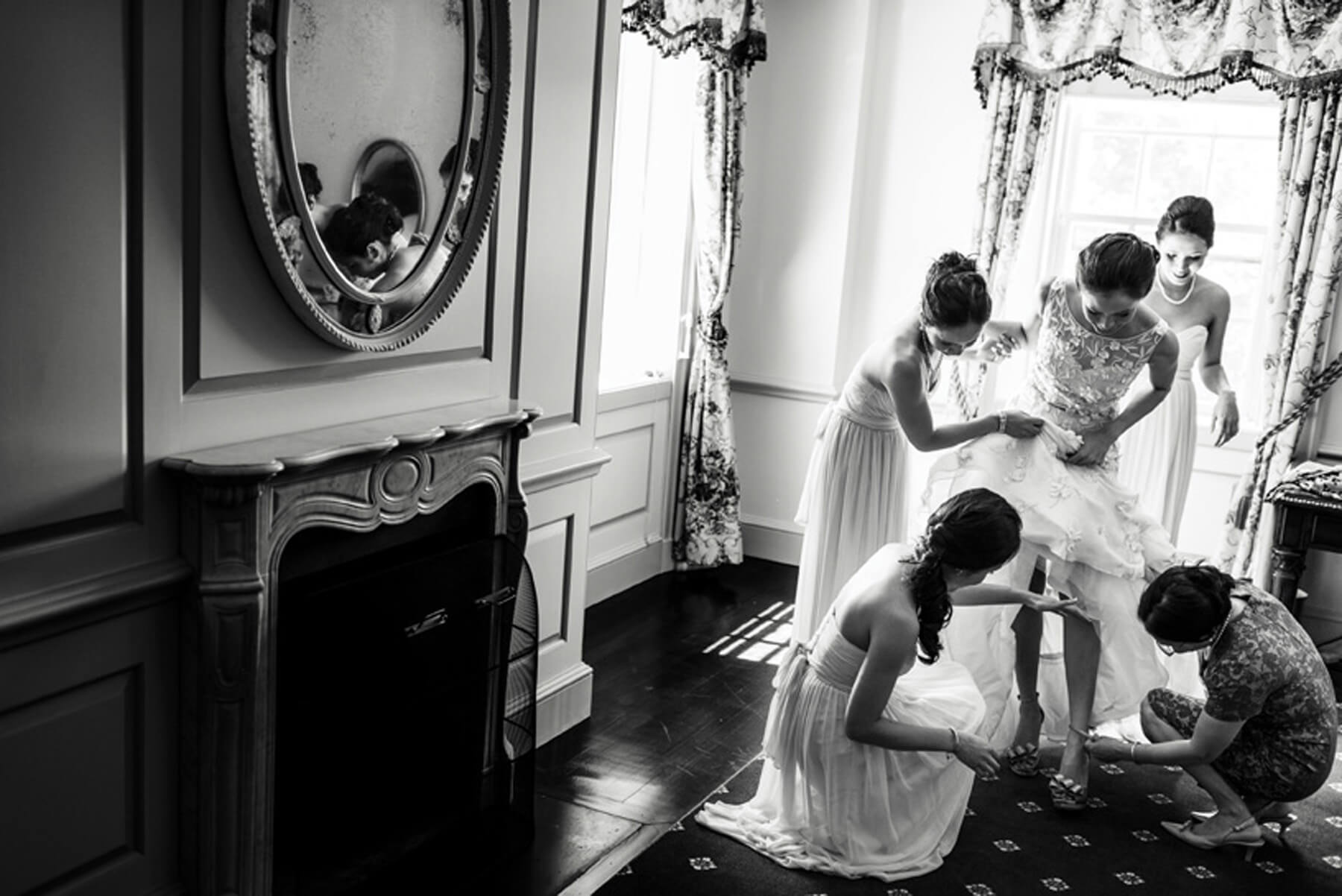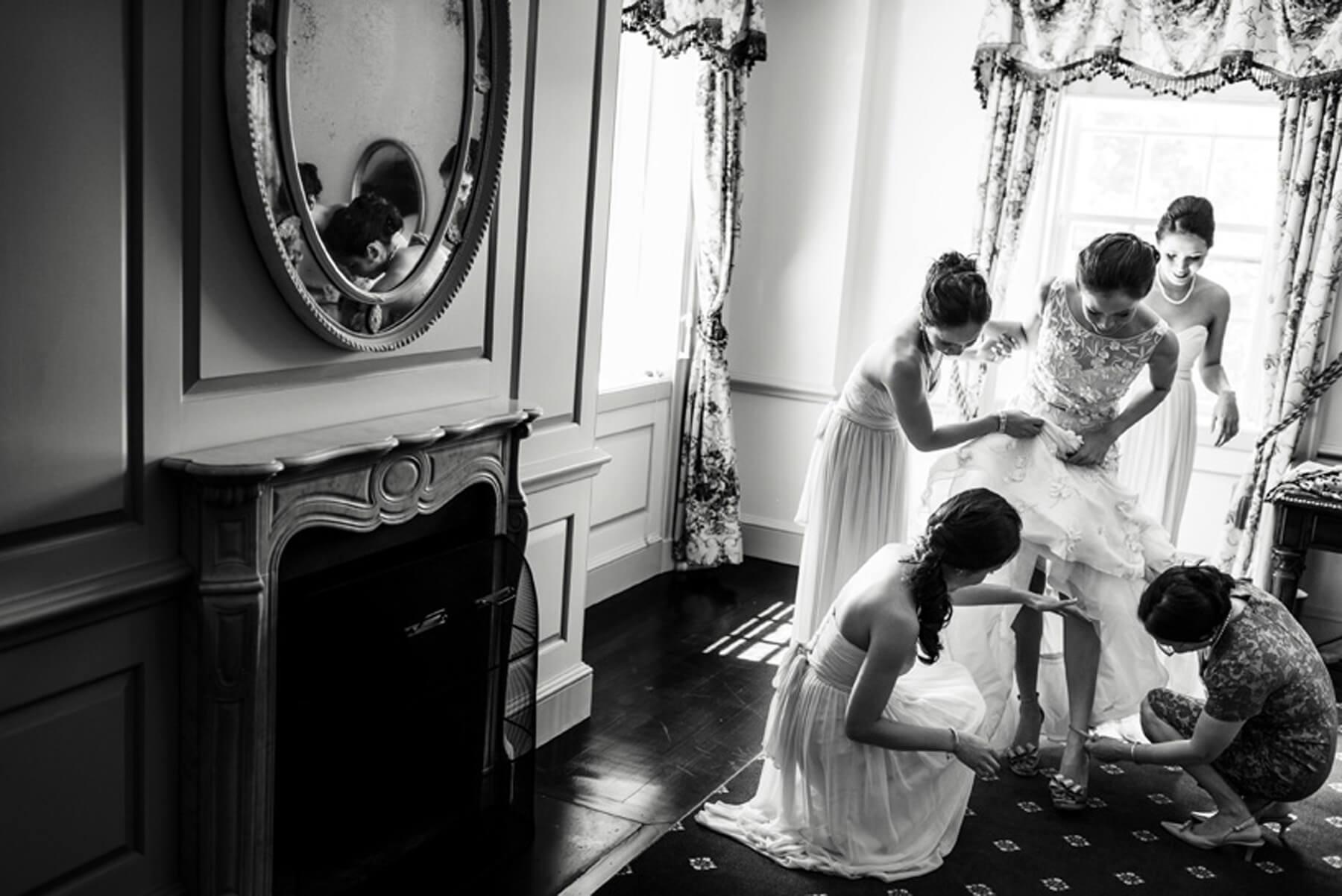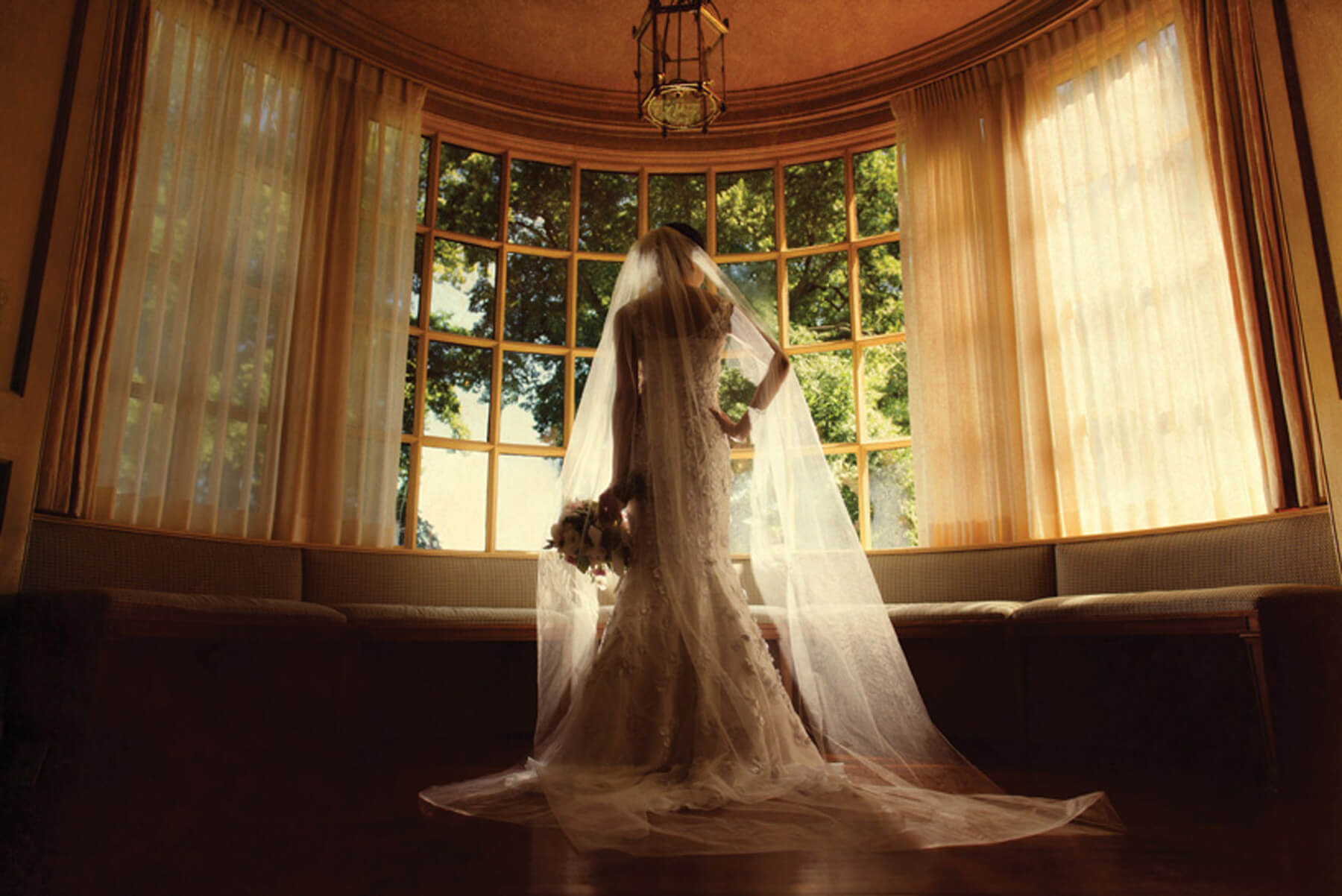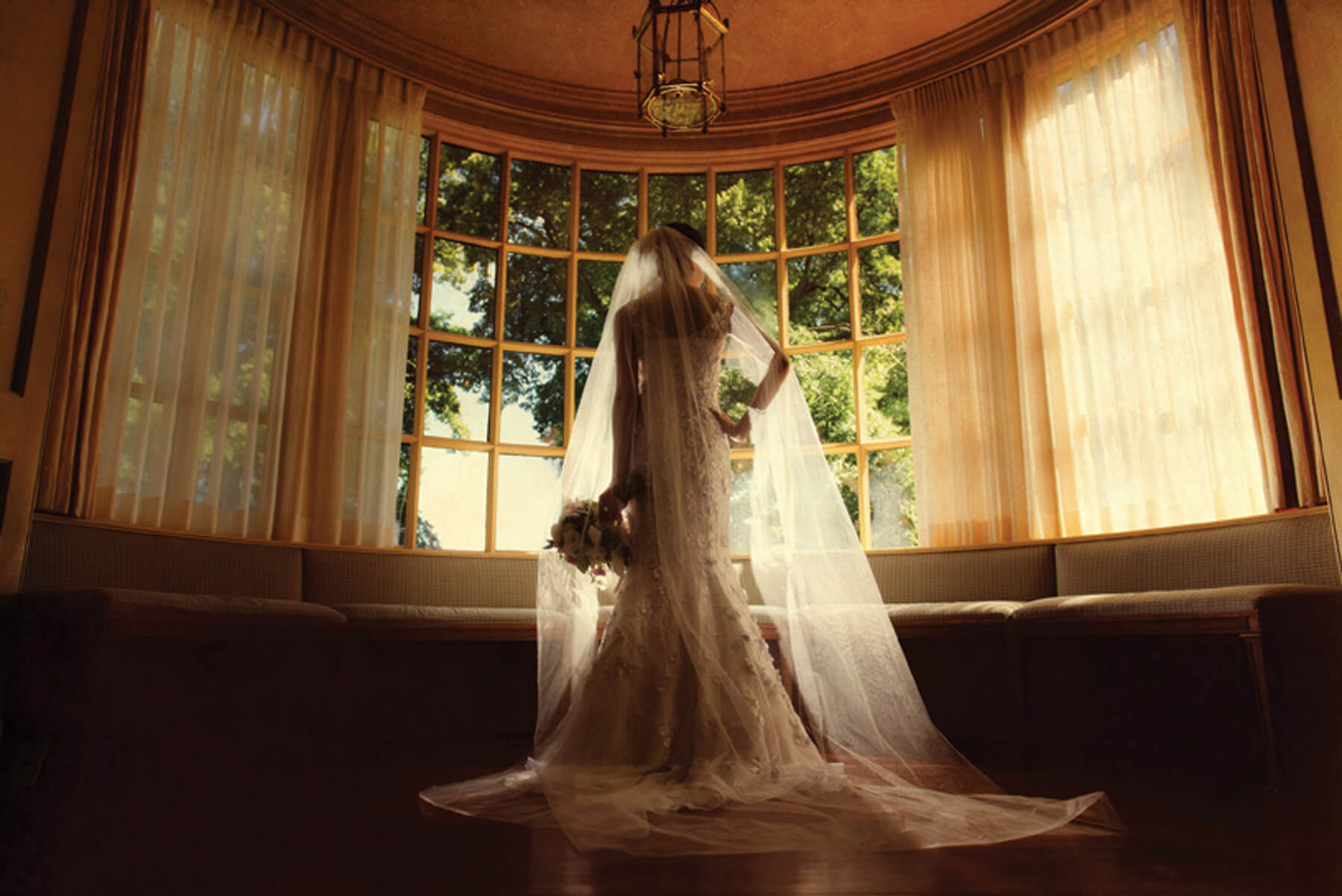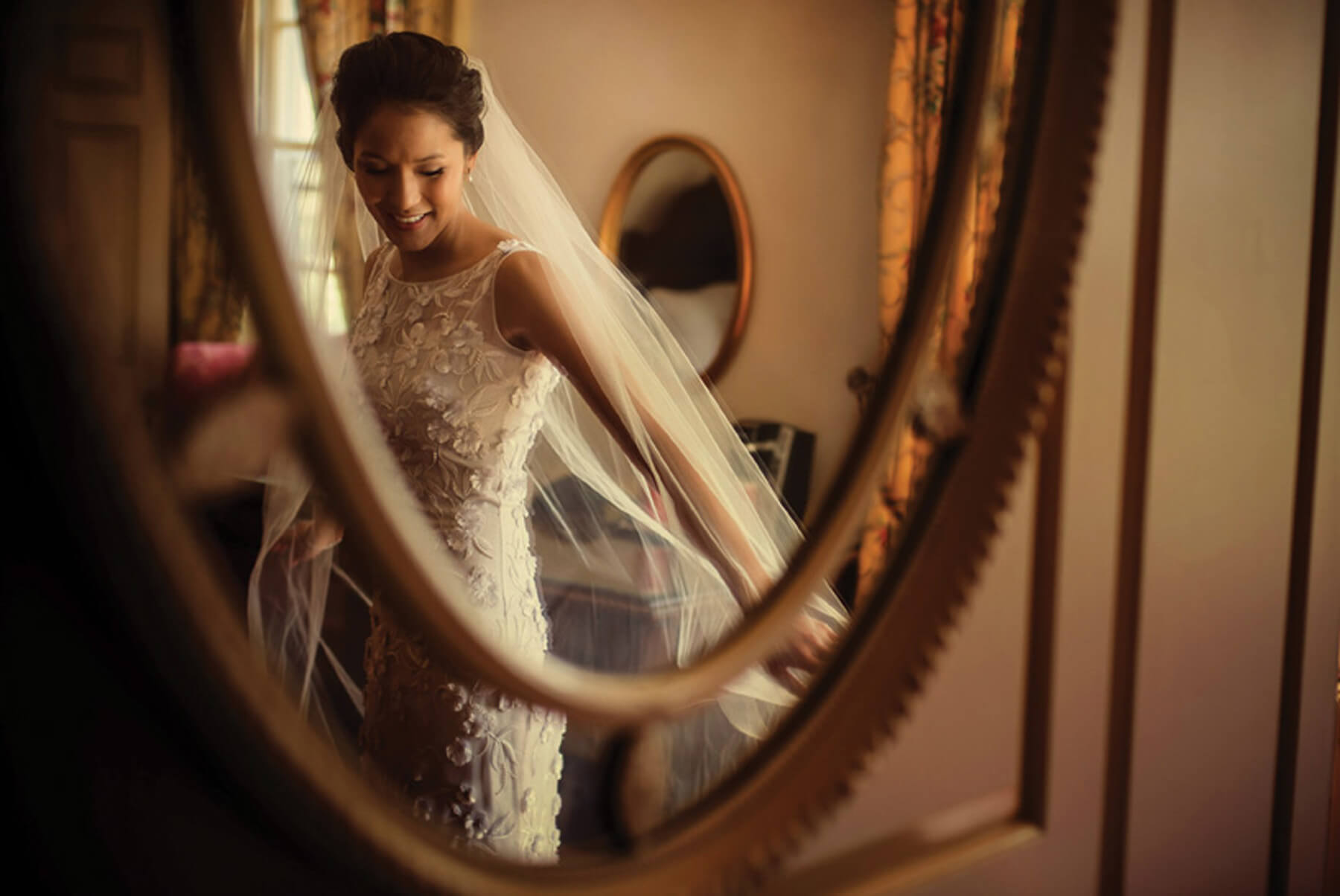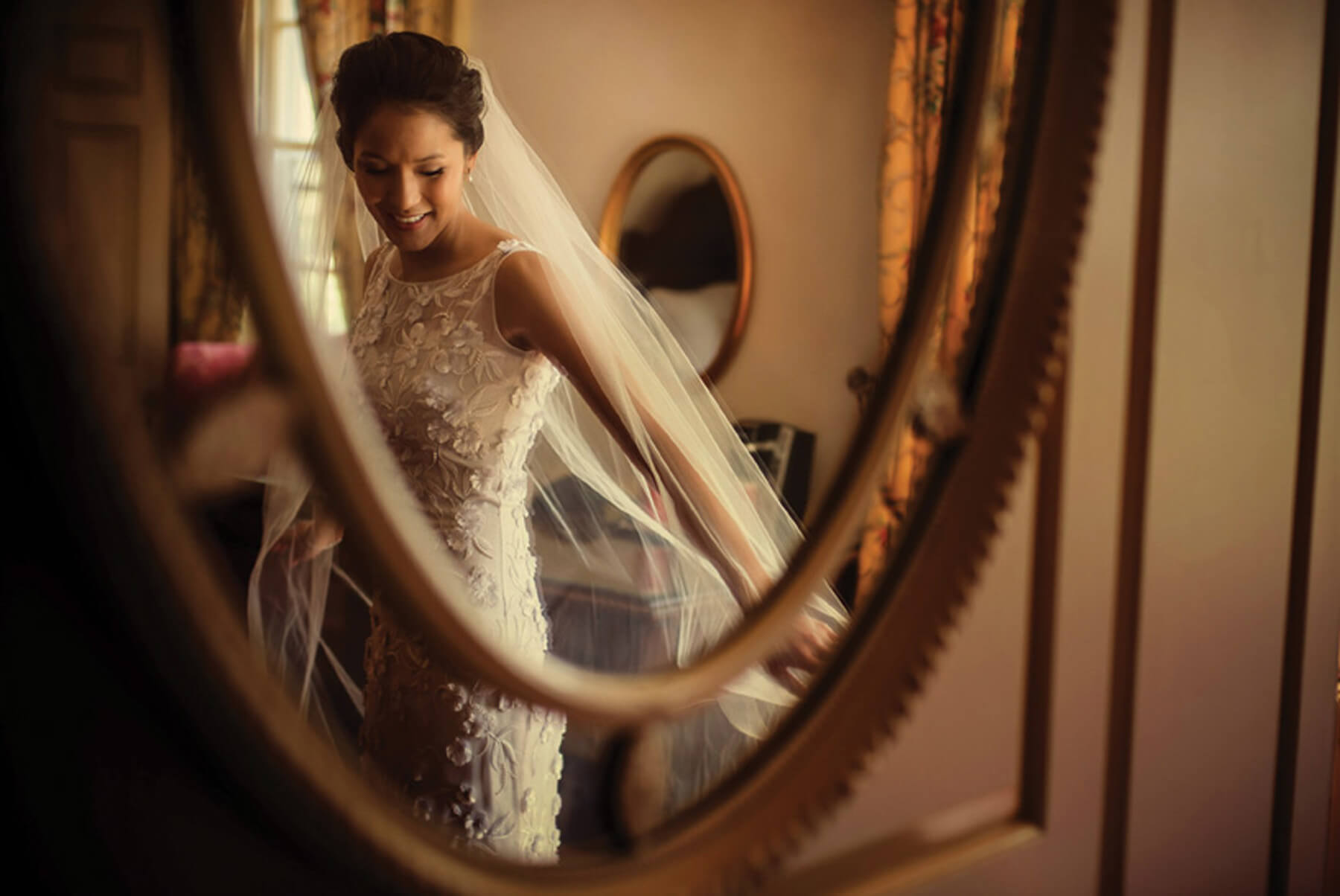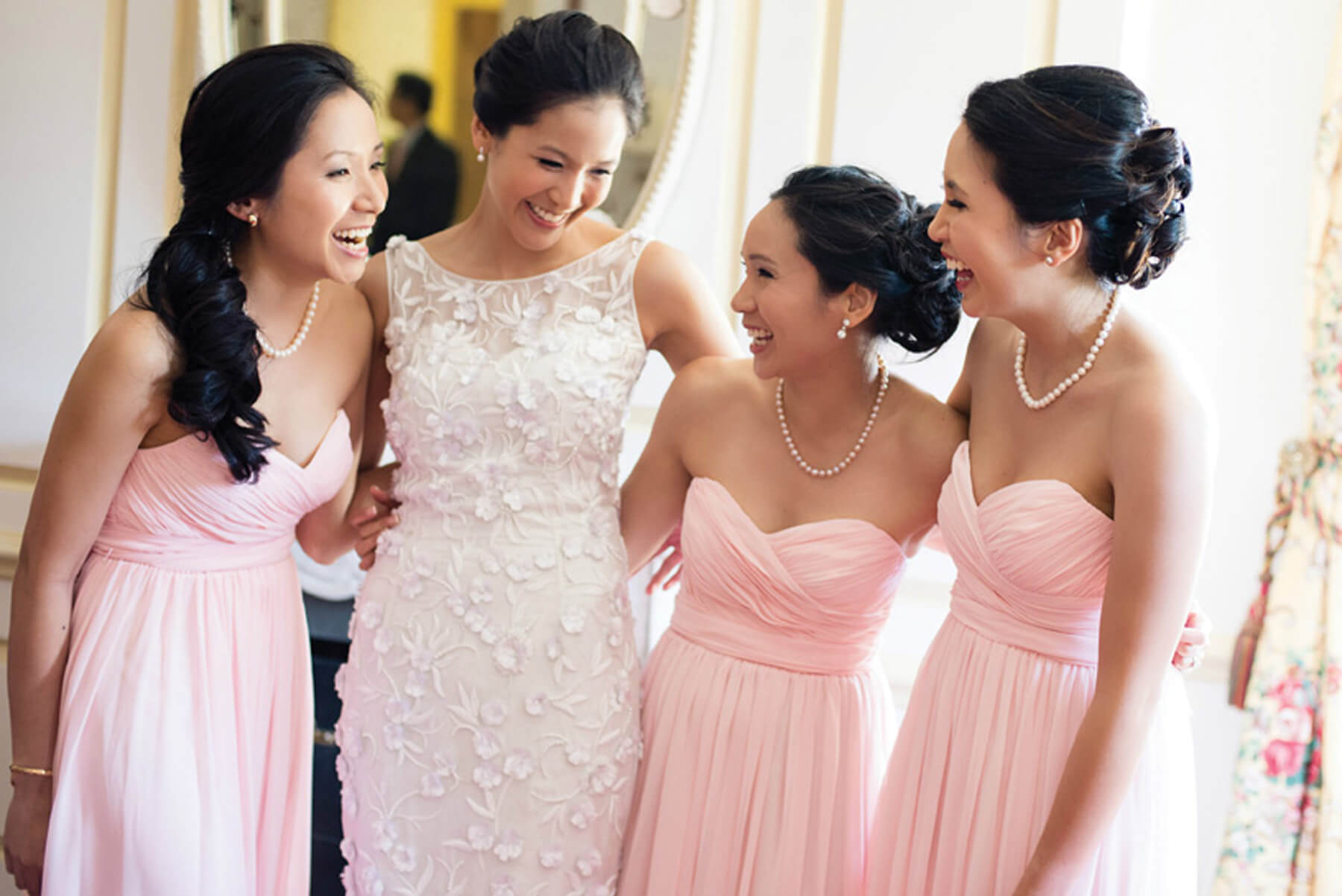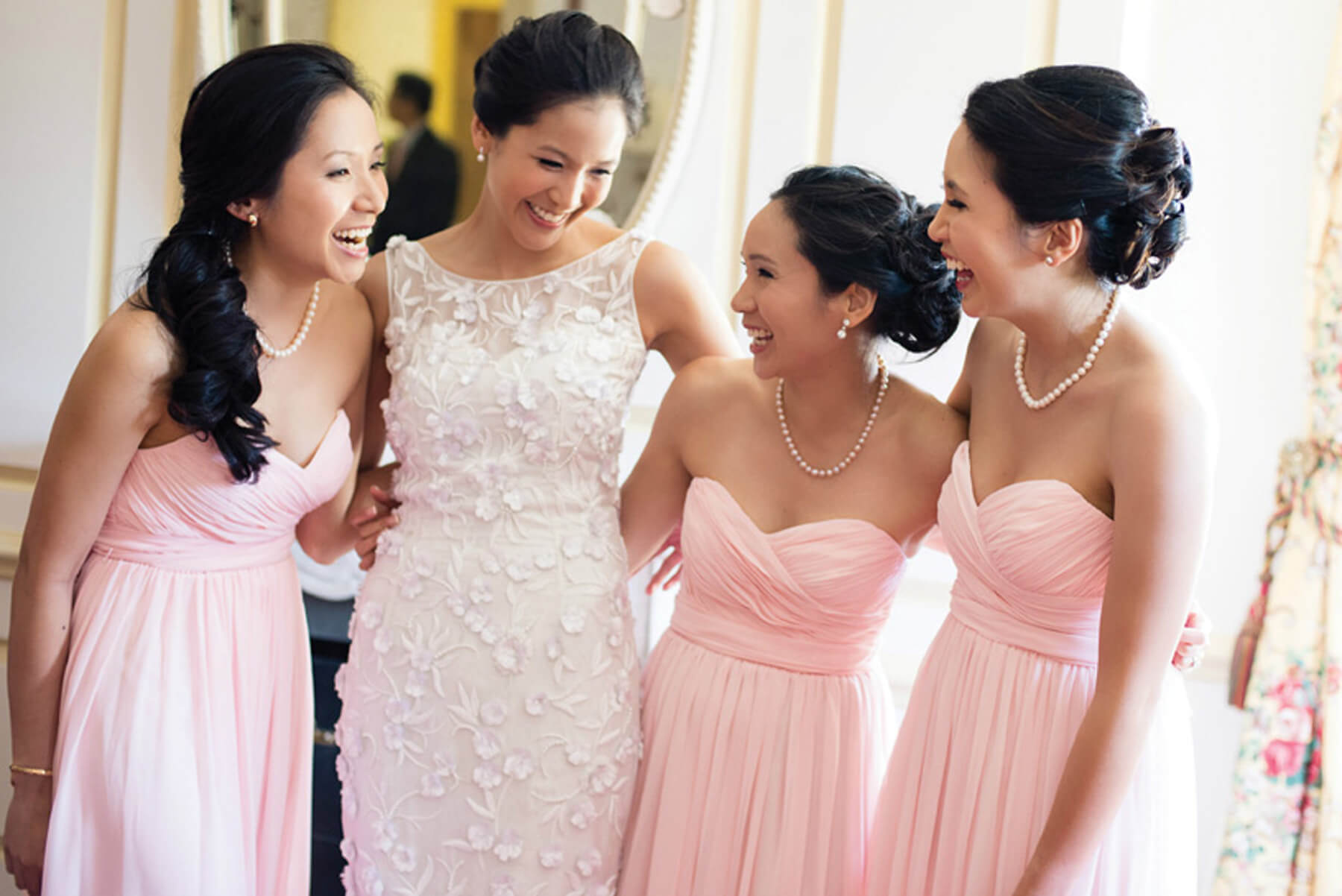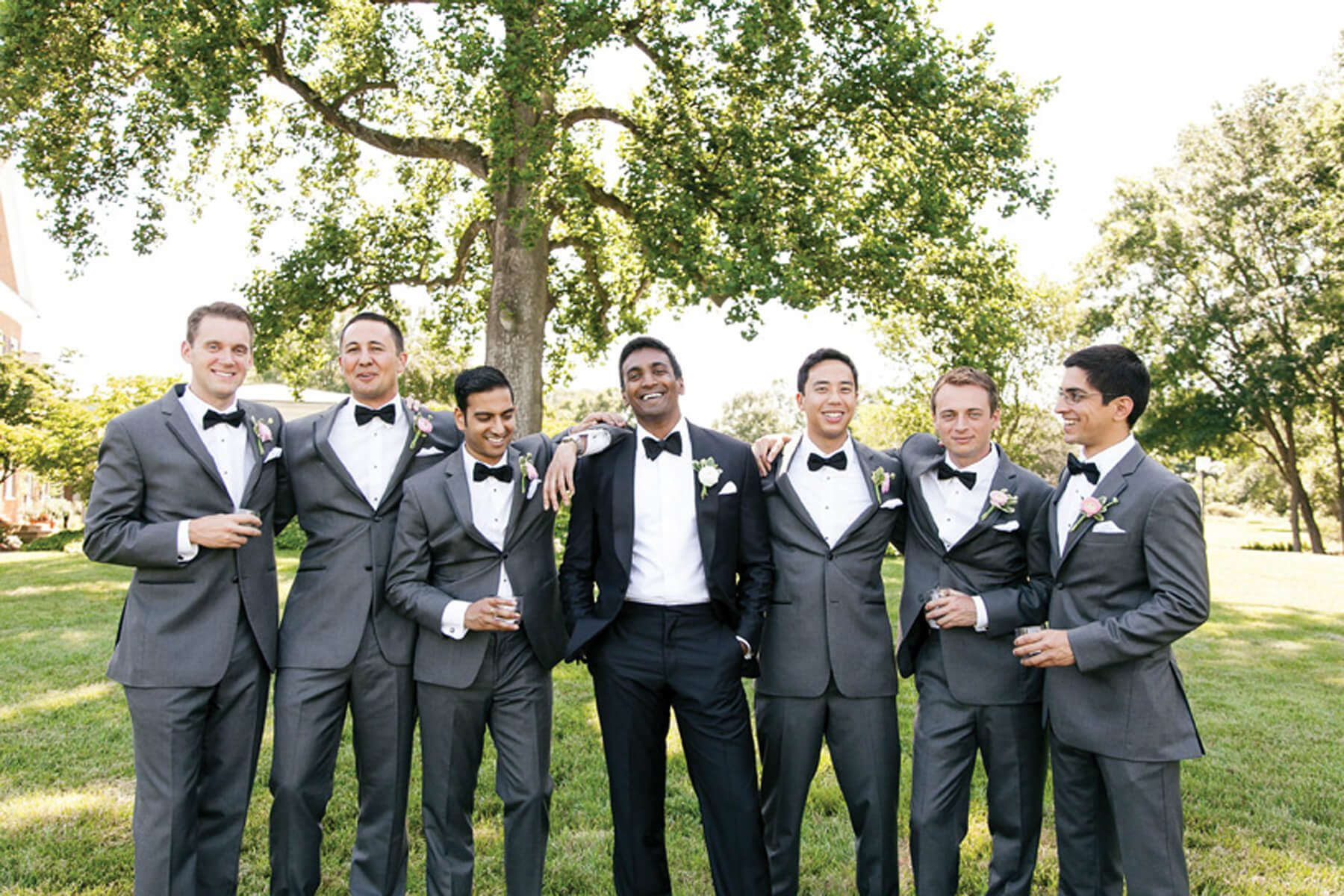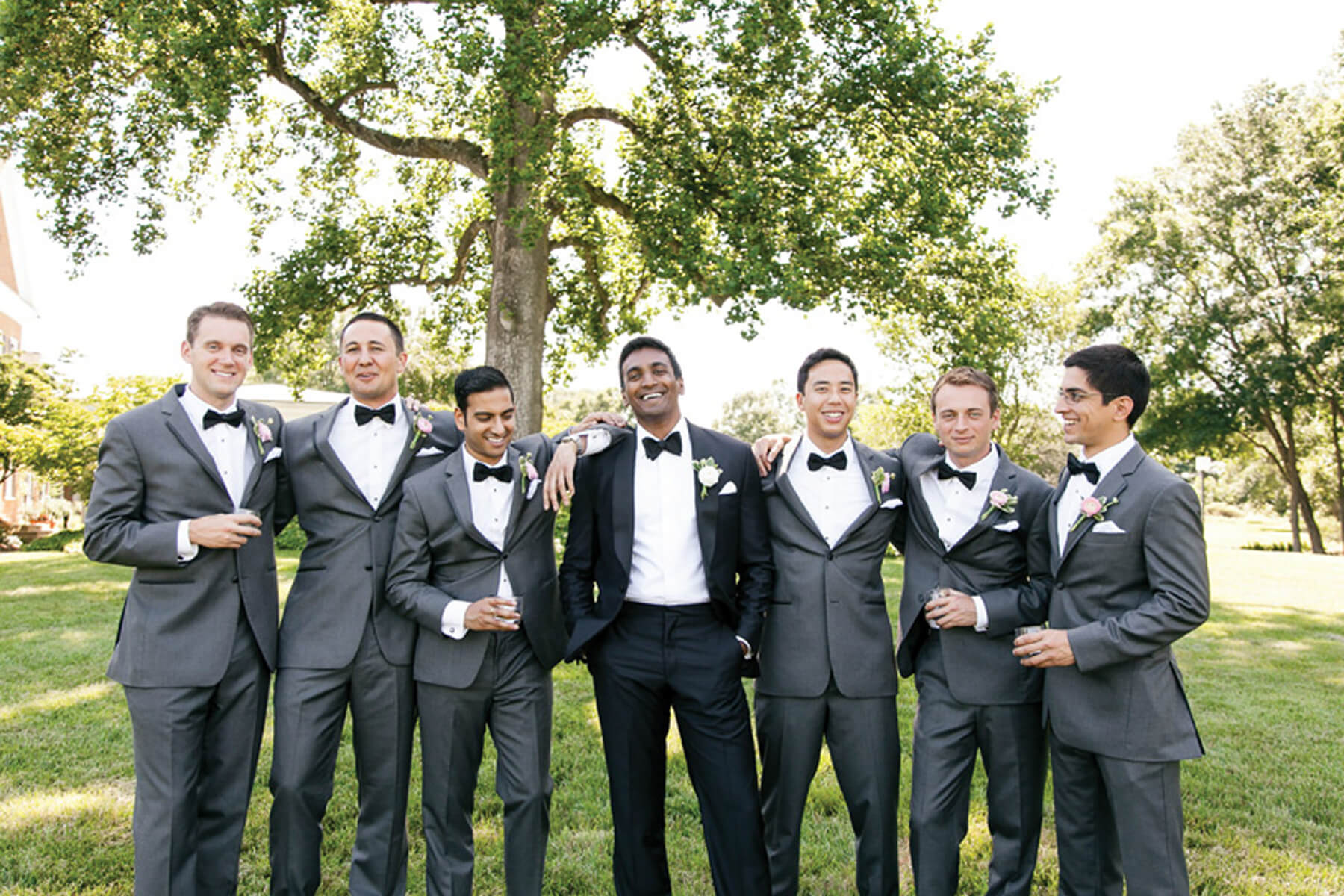 OCCUPATIONS Tammy is an investment analyst; Gihan is a quantitative trader. 
NUMBER OF ATTENDANTS 13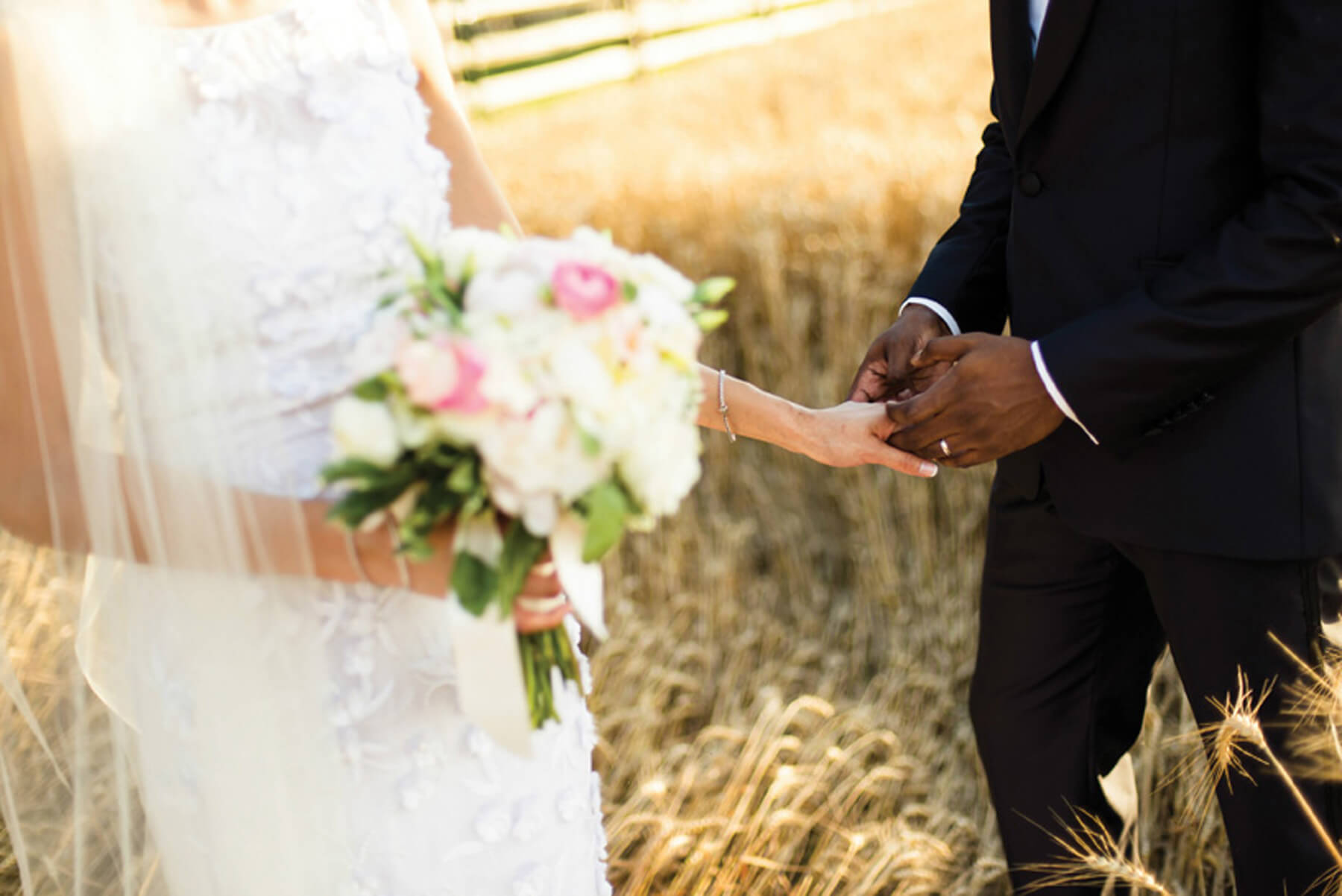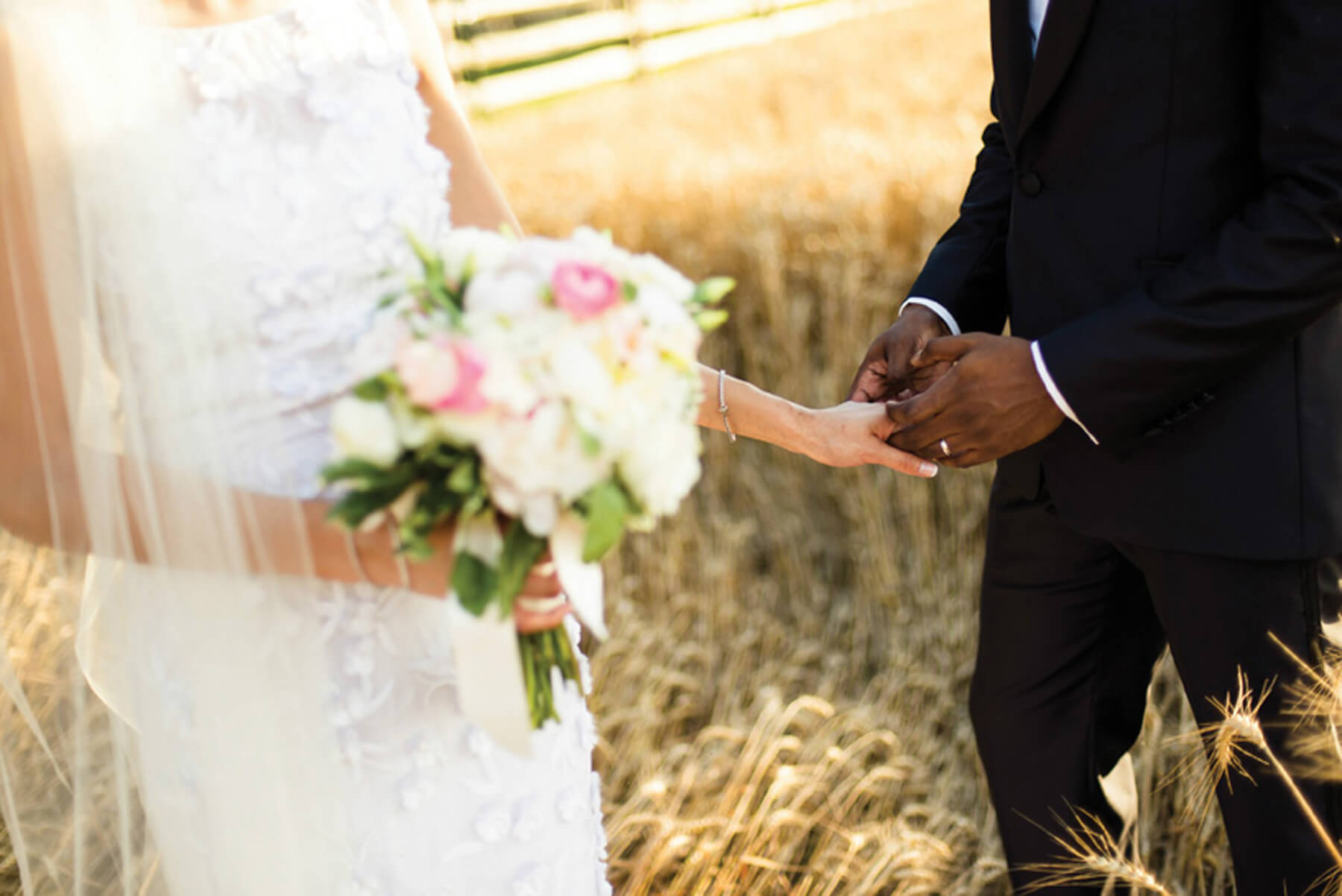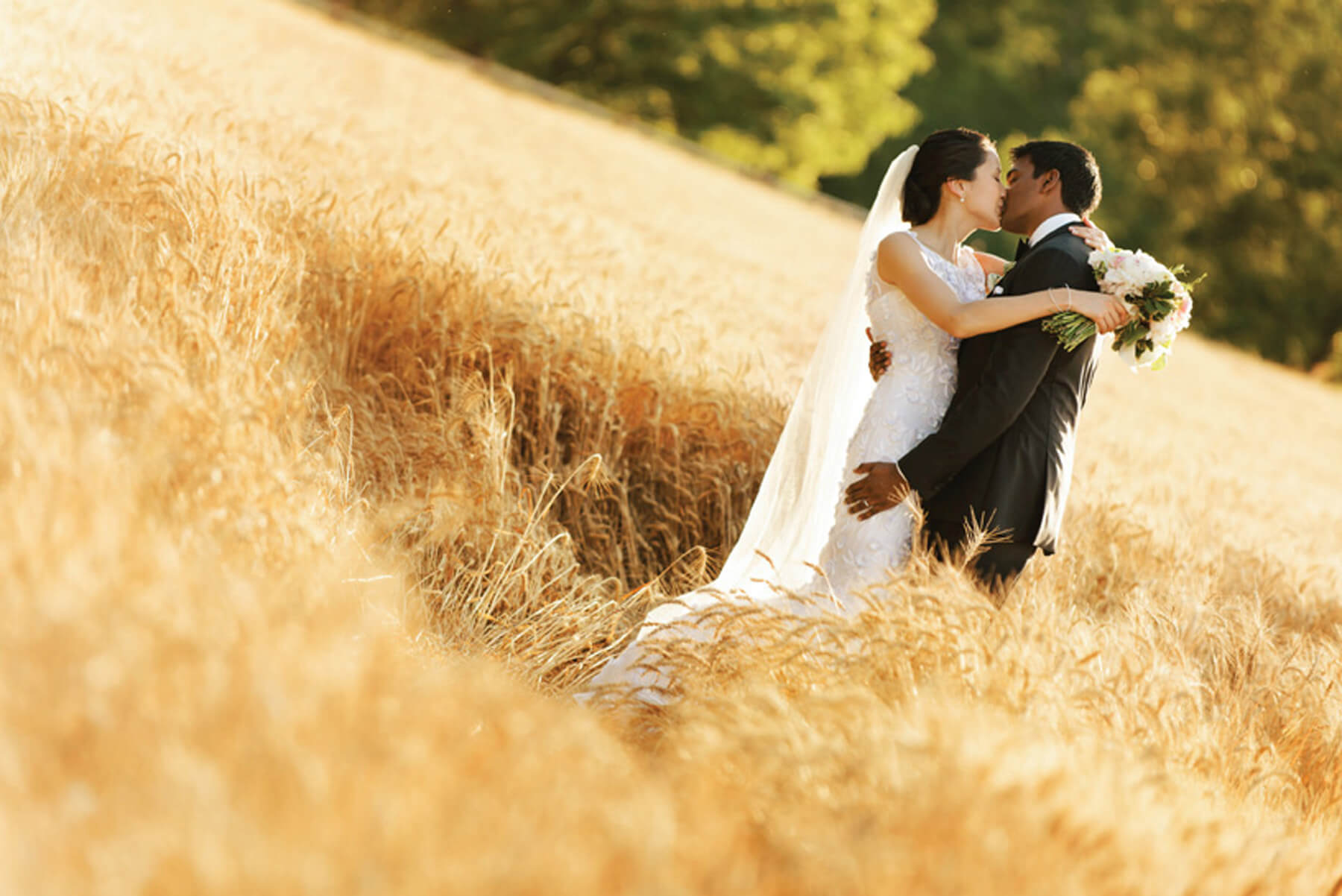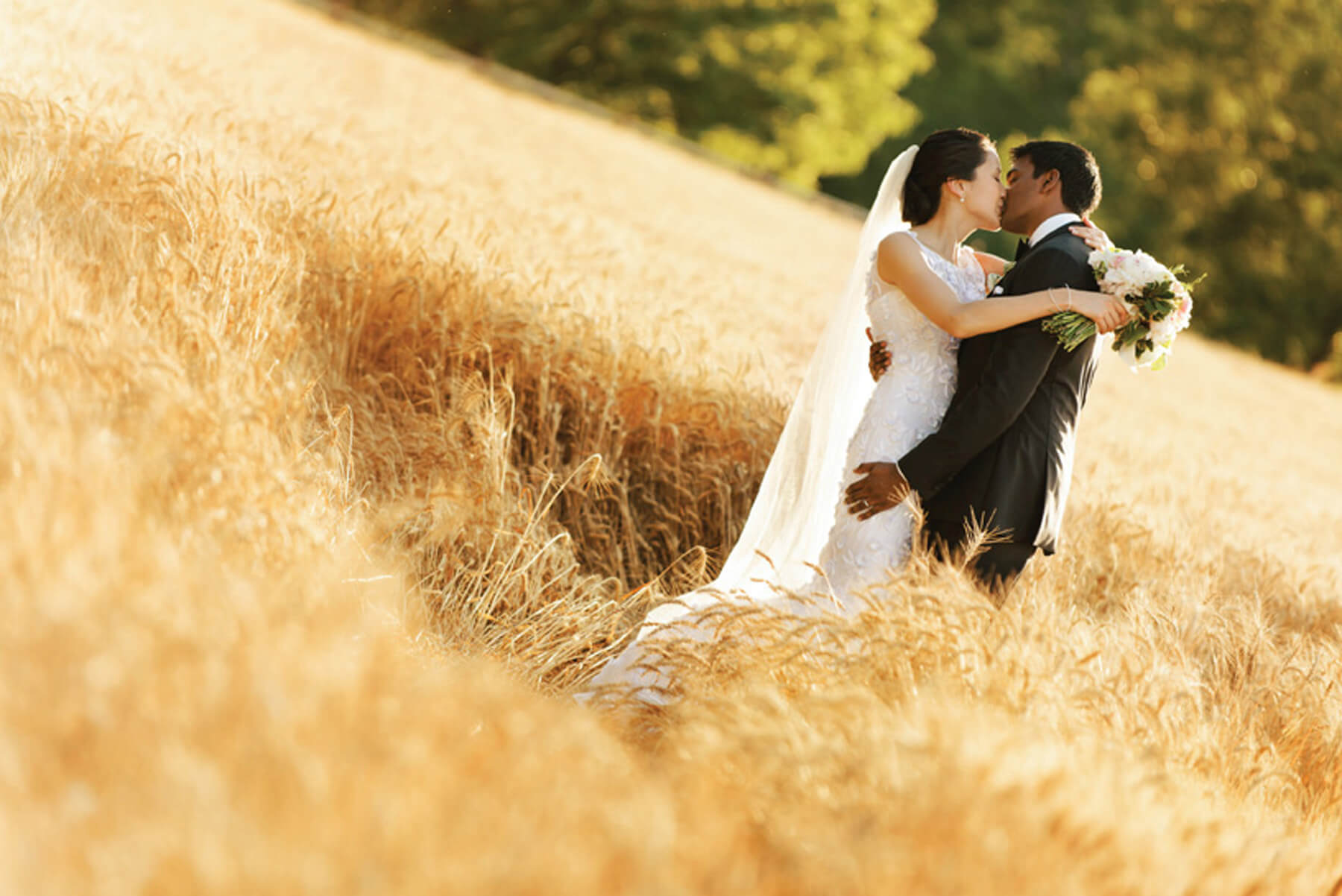 HOW THEY MET We met our senior year of college at Duke University at a pizza parlor for a mutual friend's birthday party. 
THE ENGAGEMENT After a picnic, Gihan got down on one knee under the canopy of trees at beautiful Linden Terrace in New York.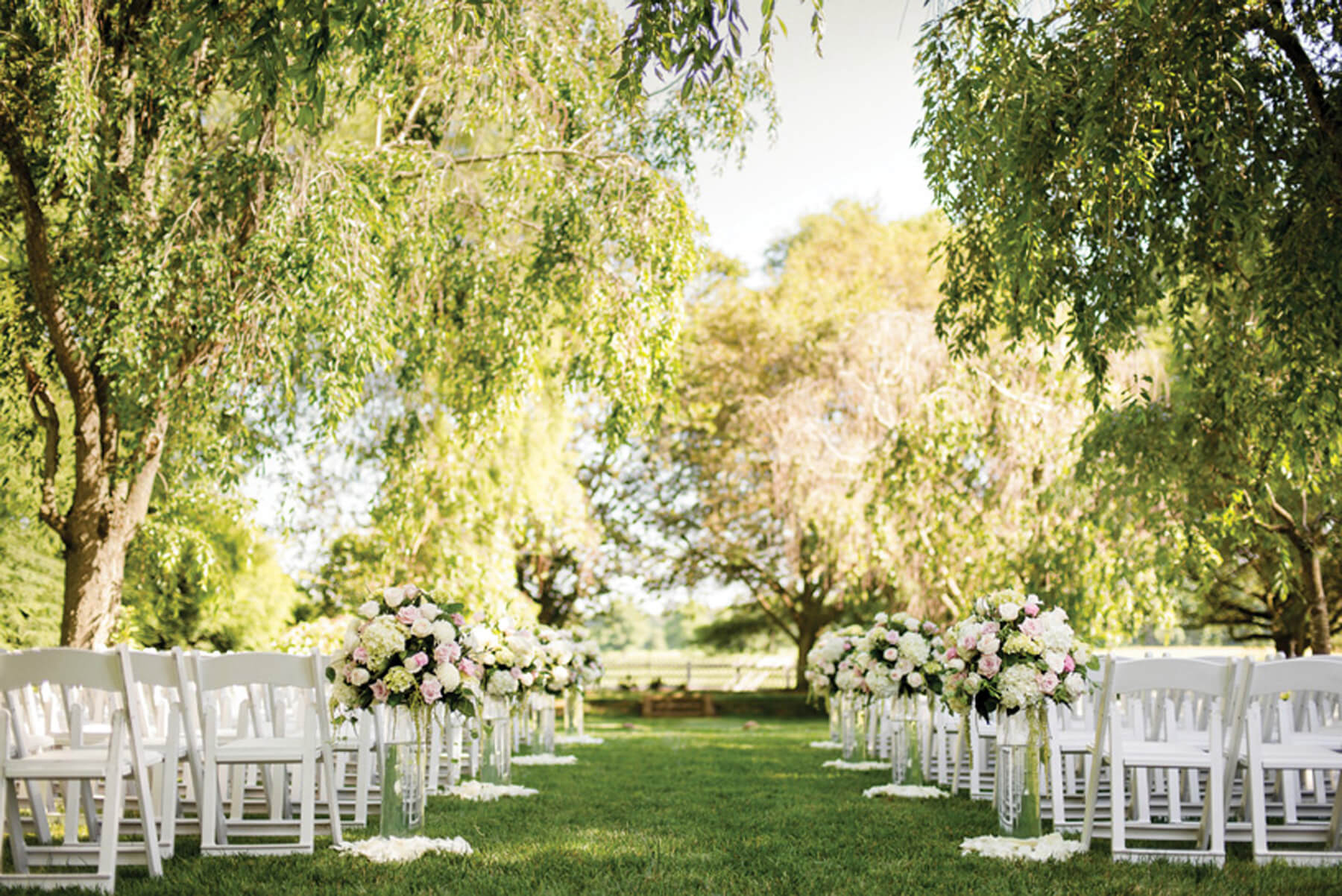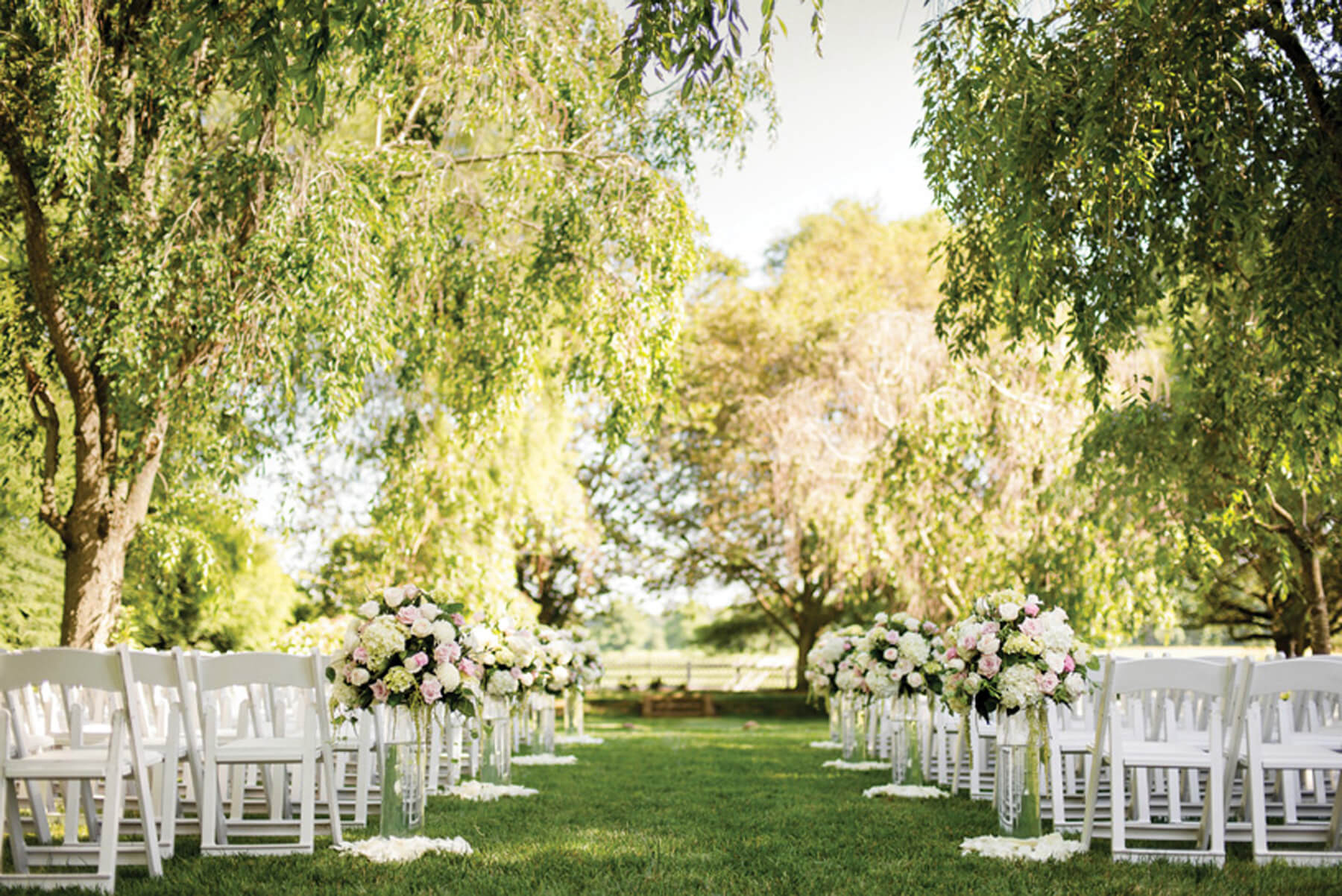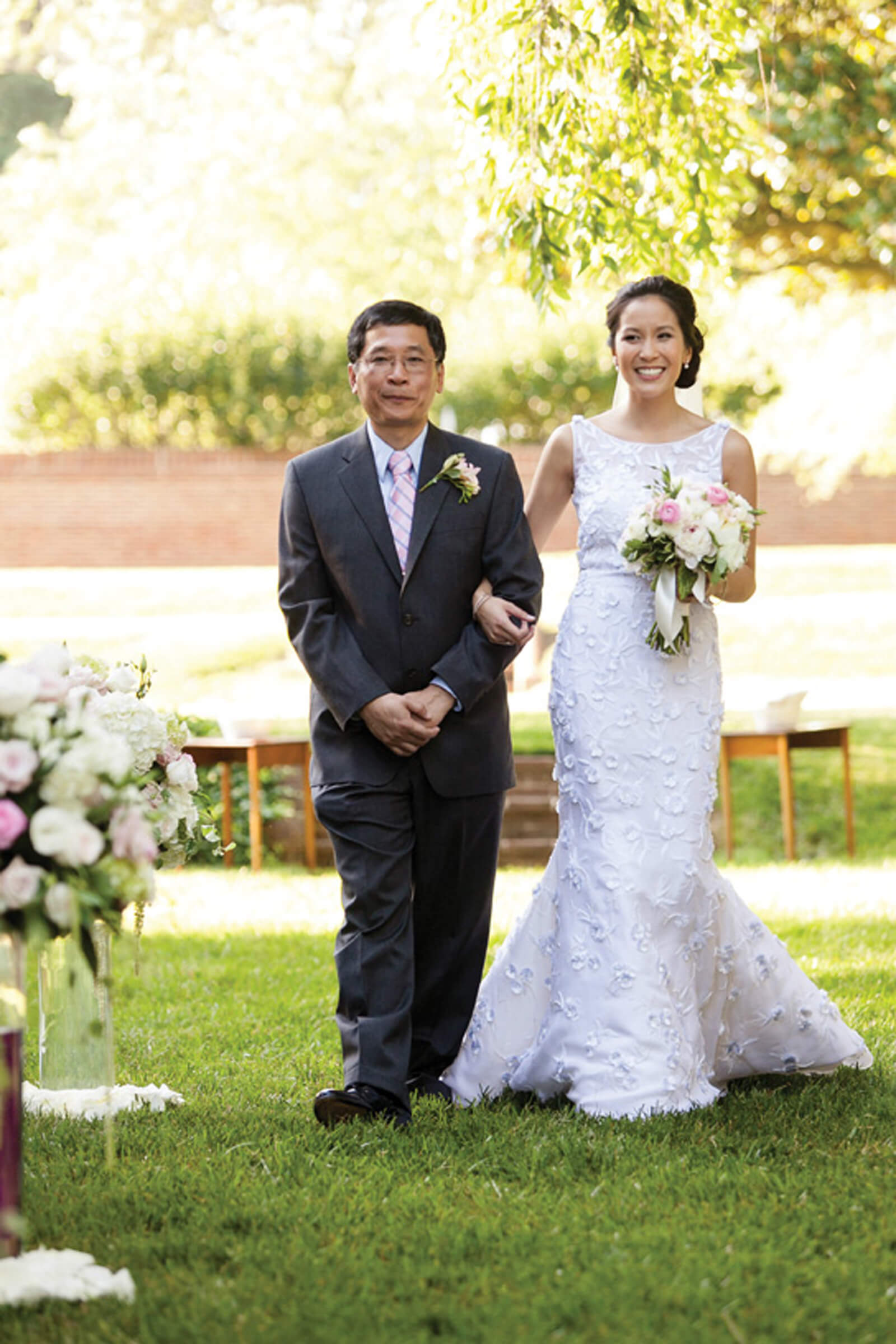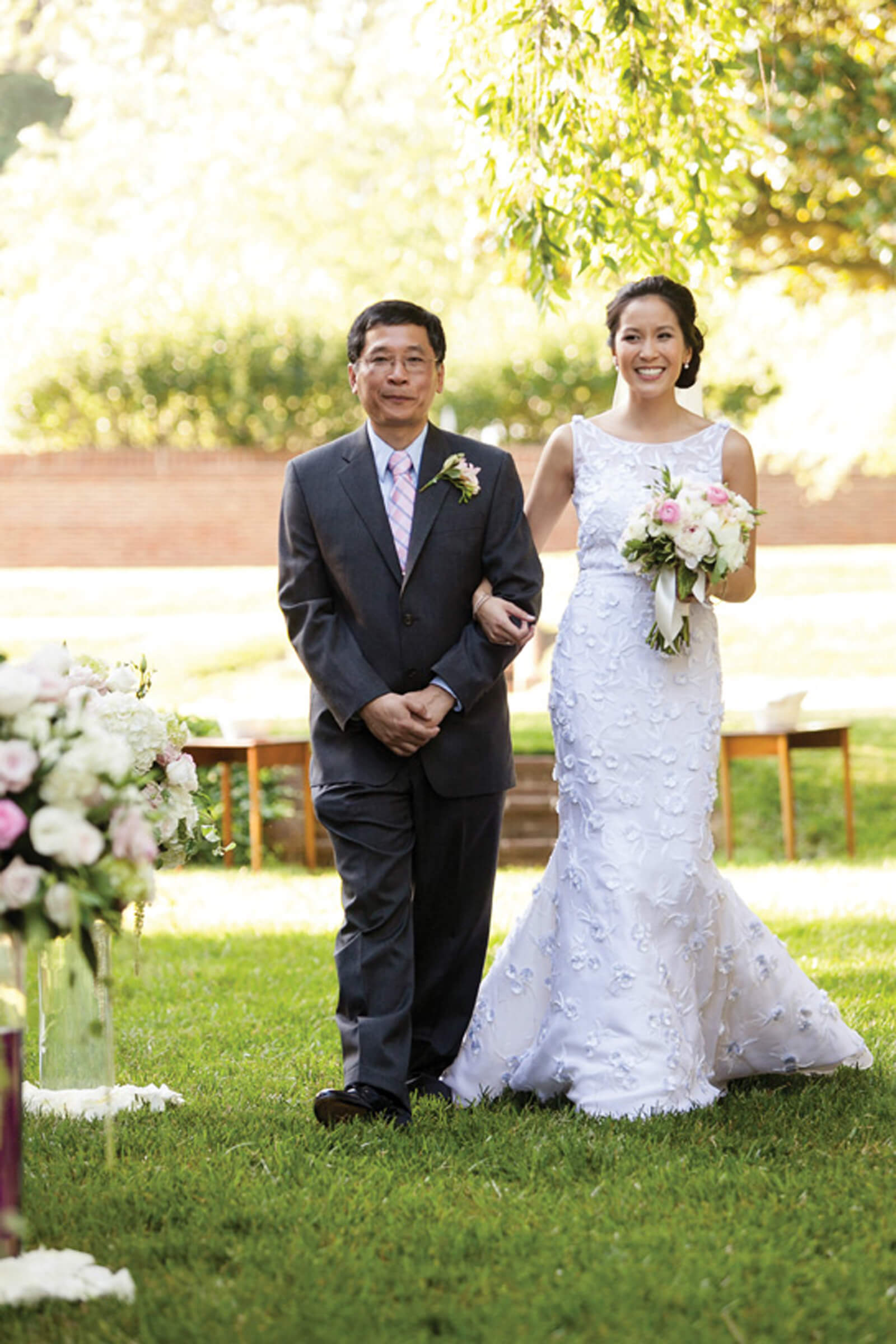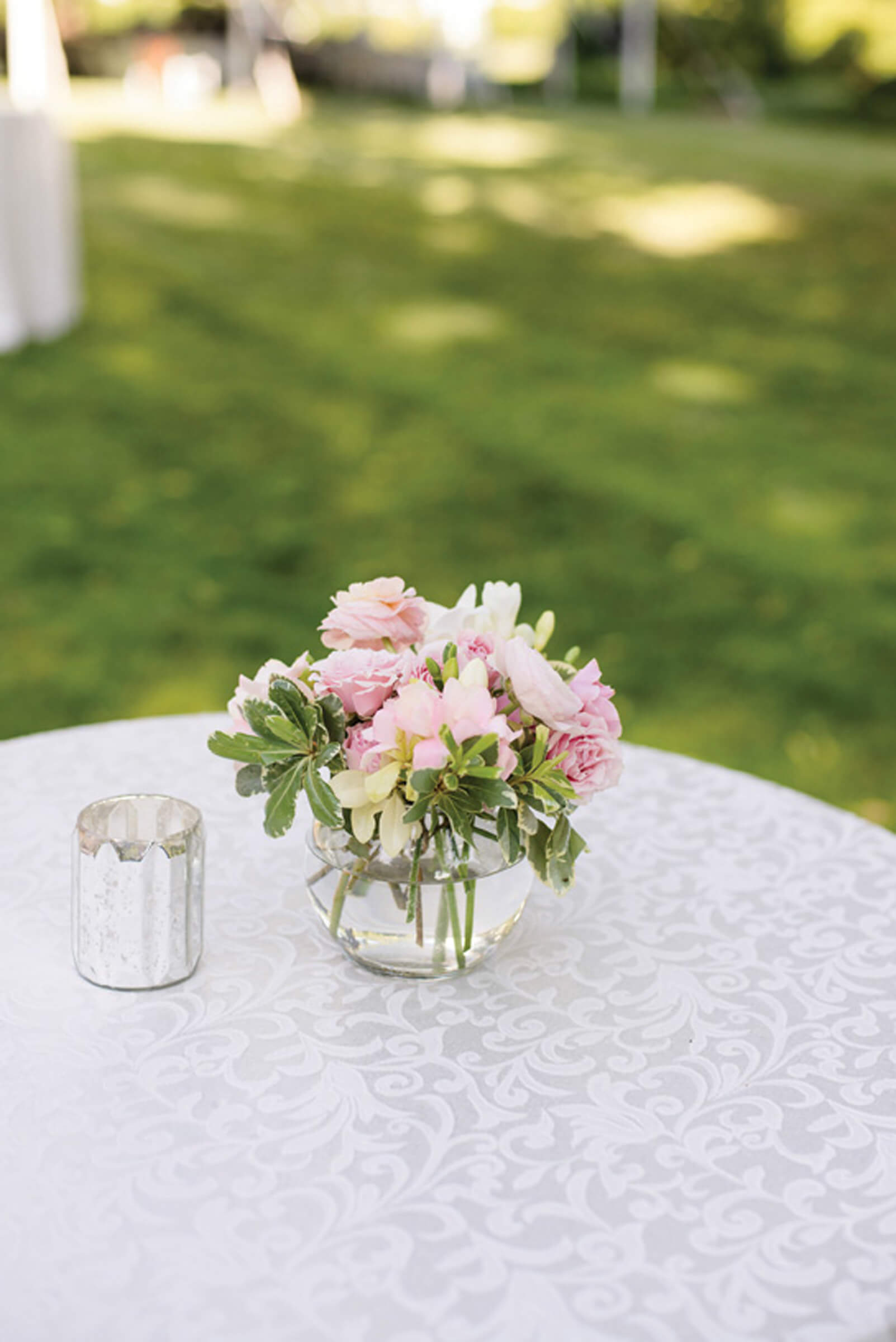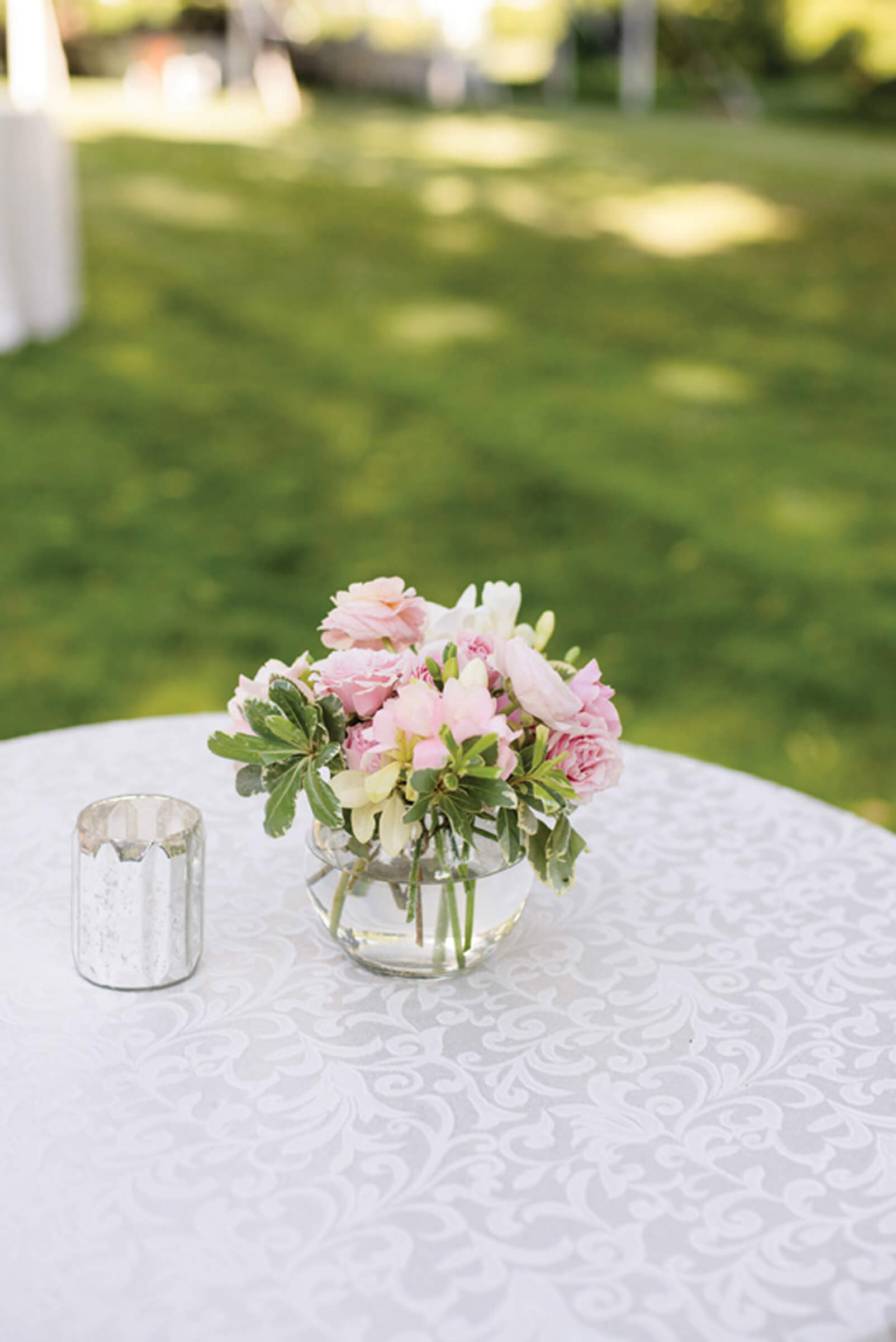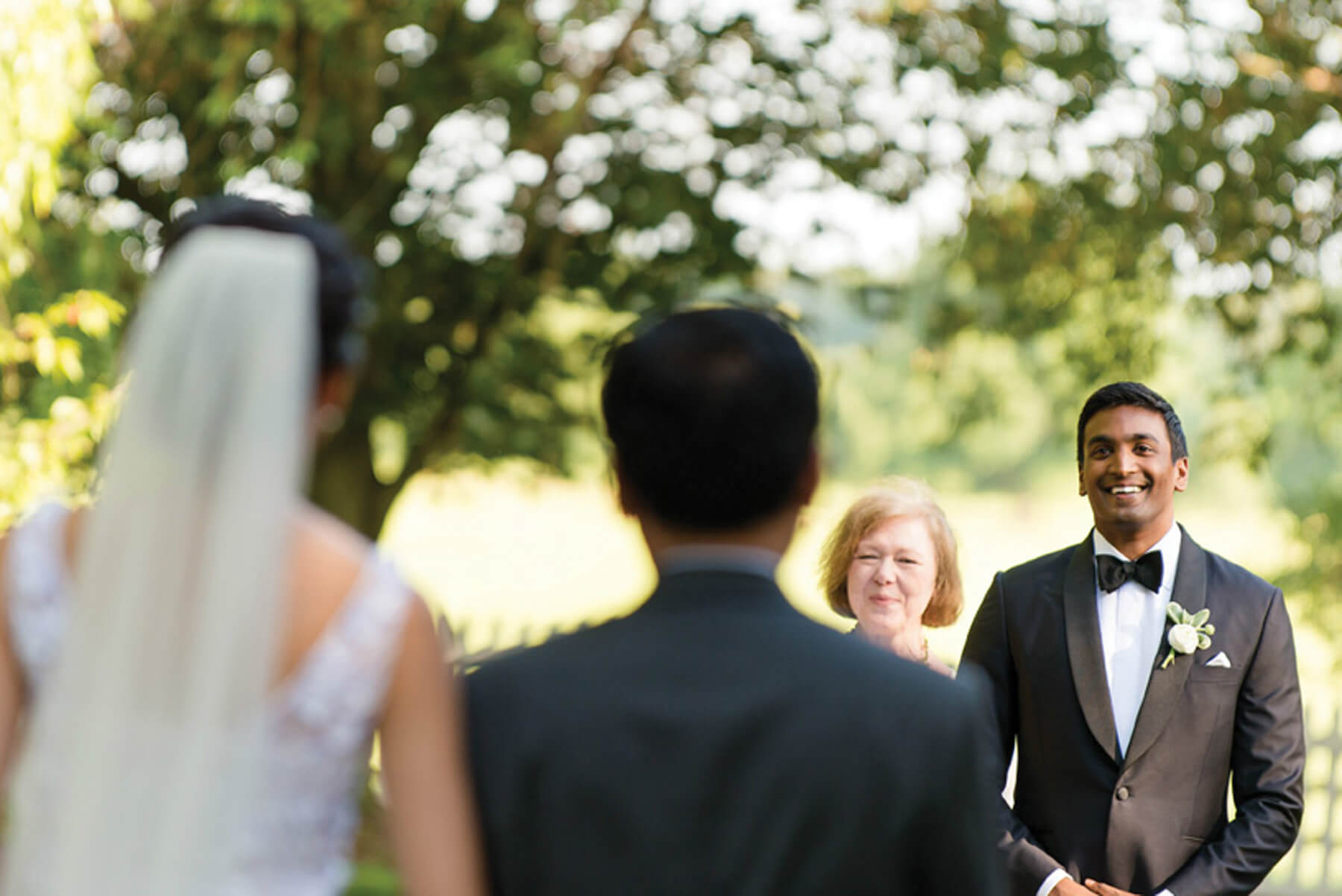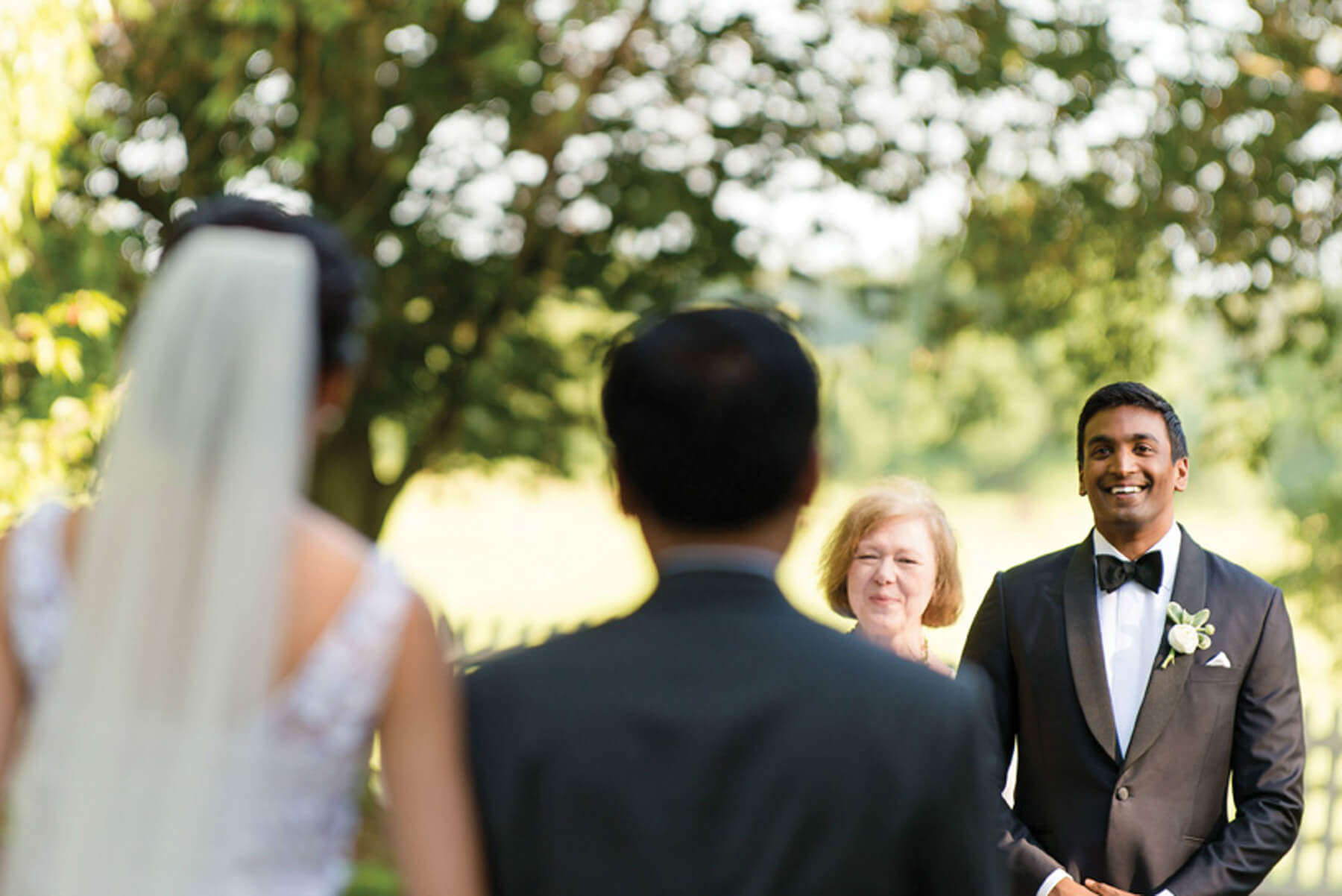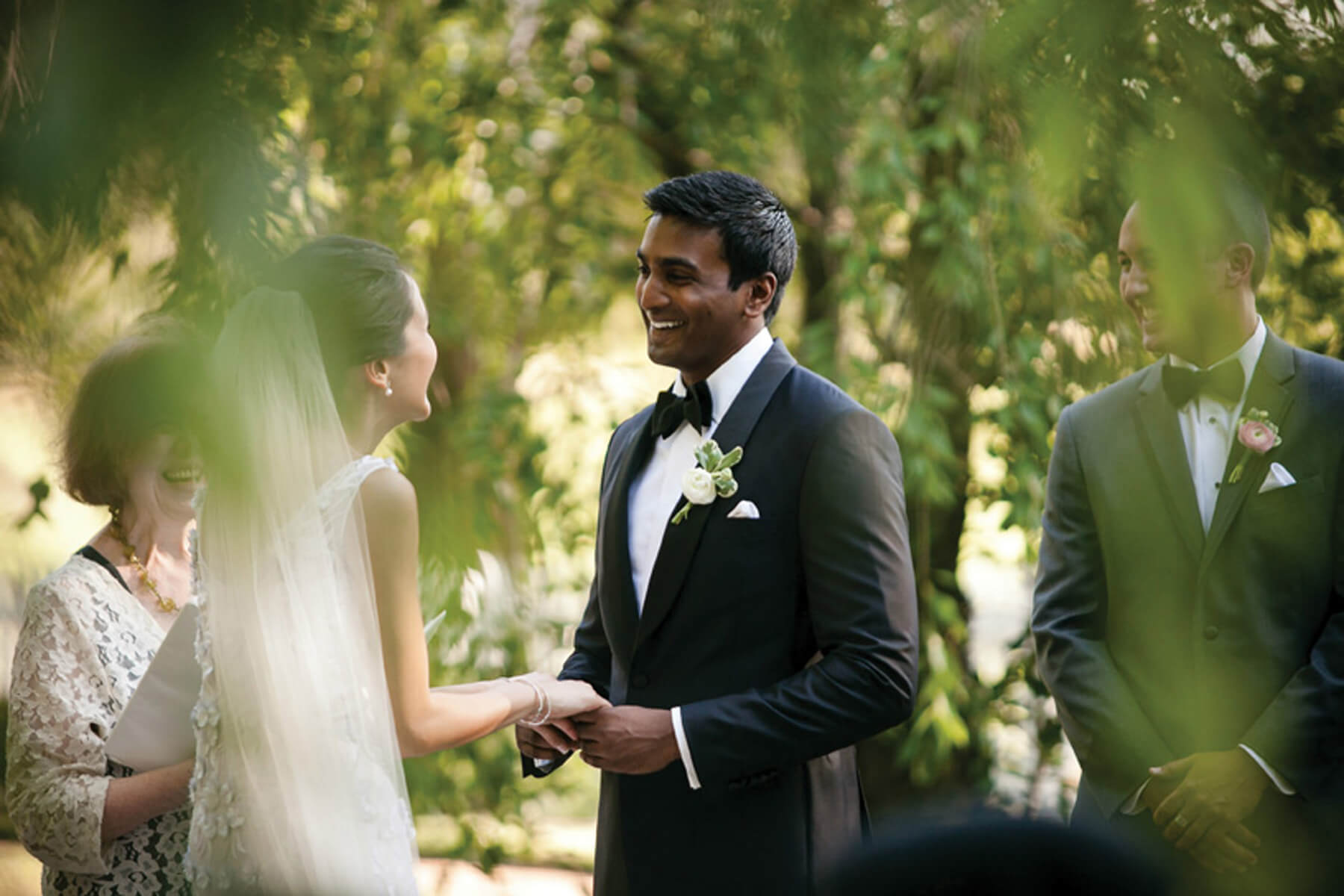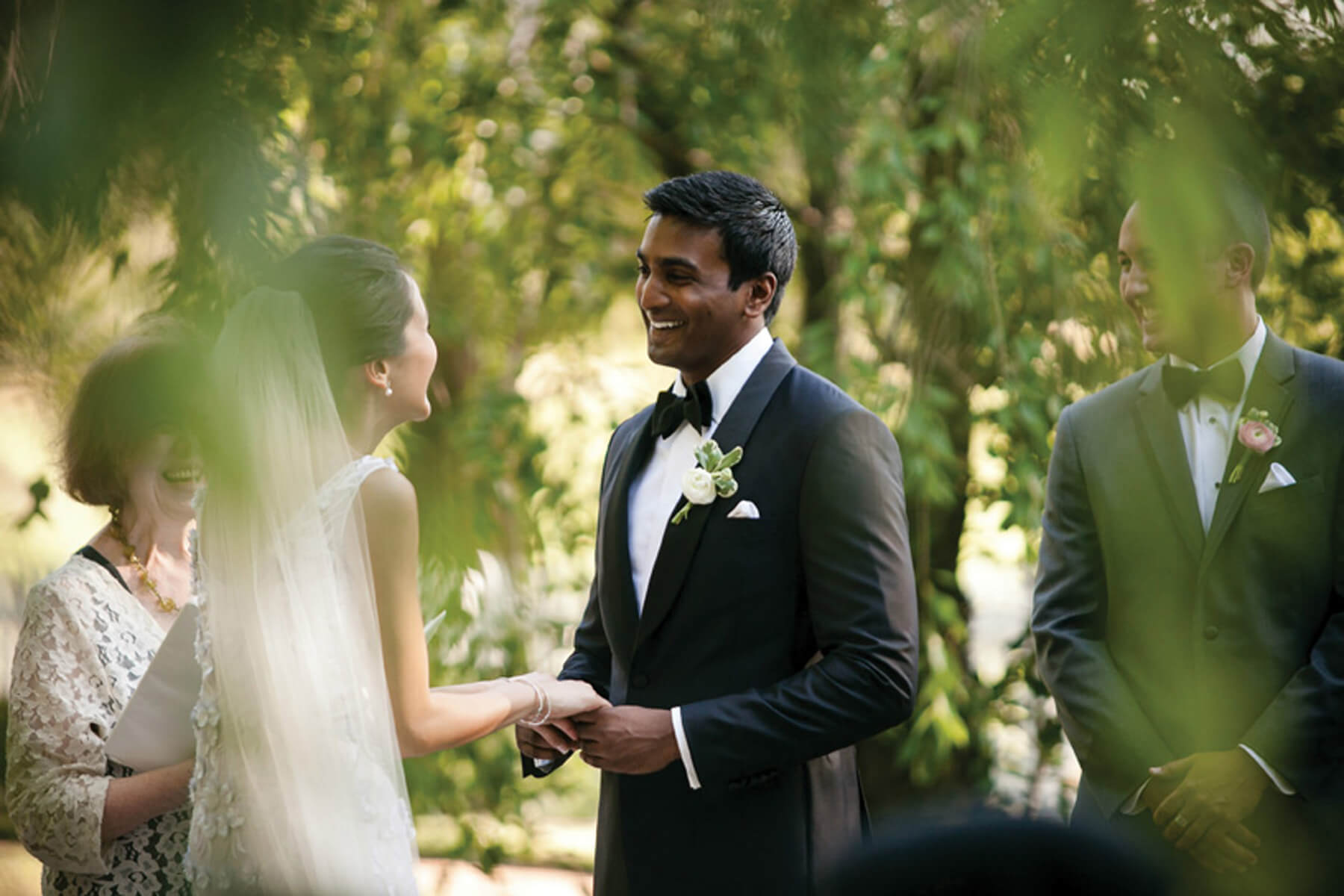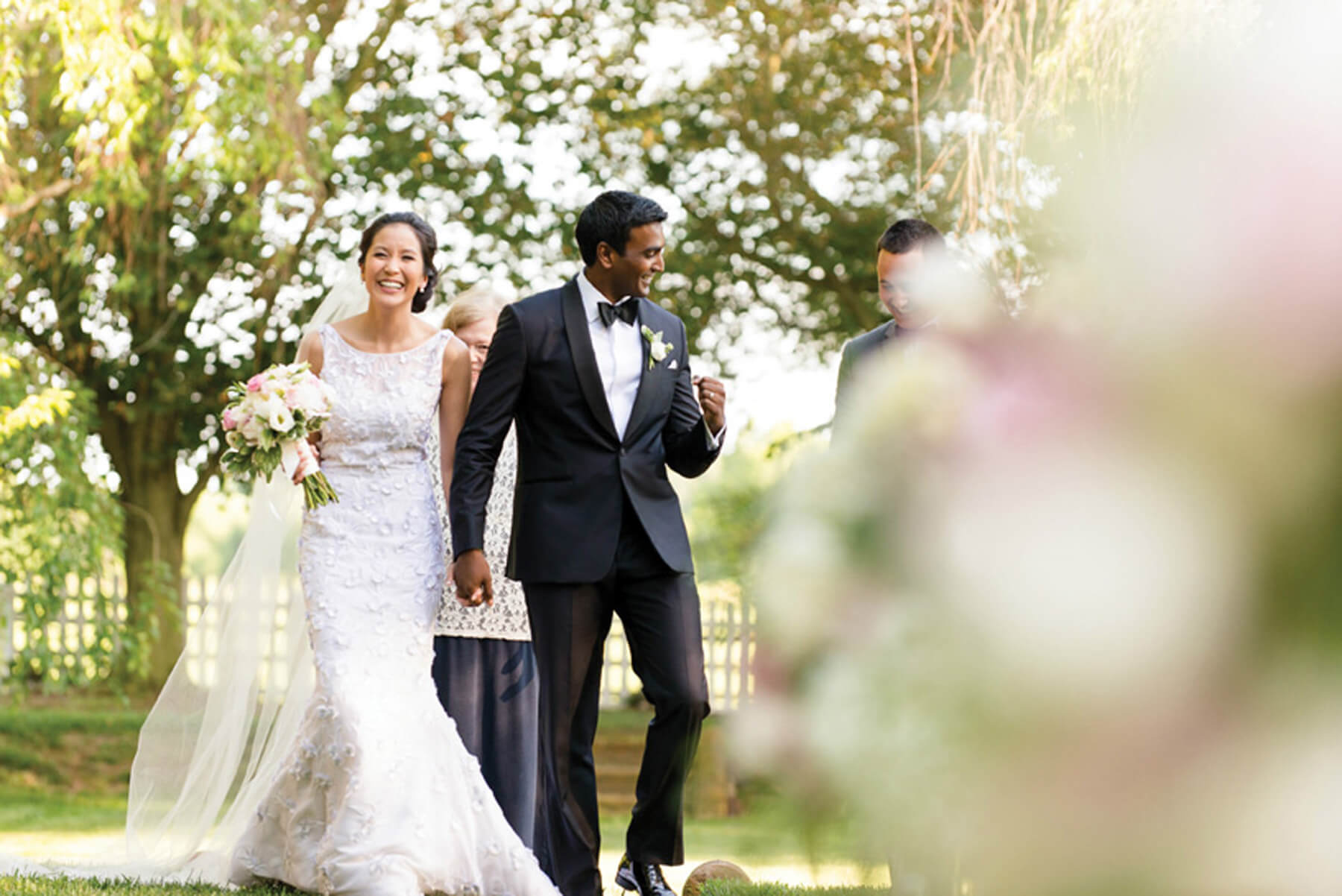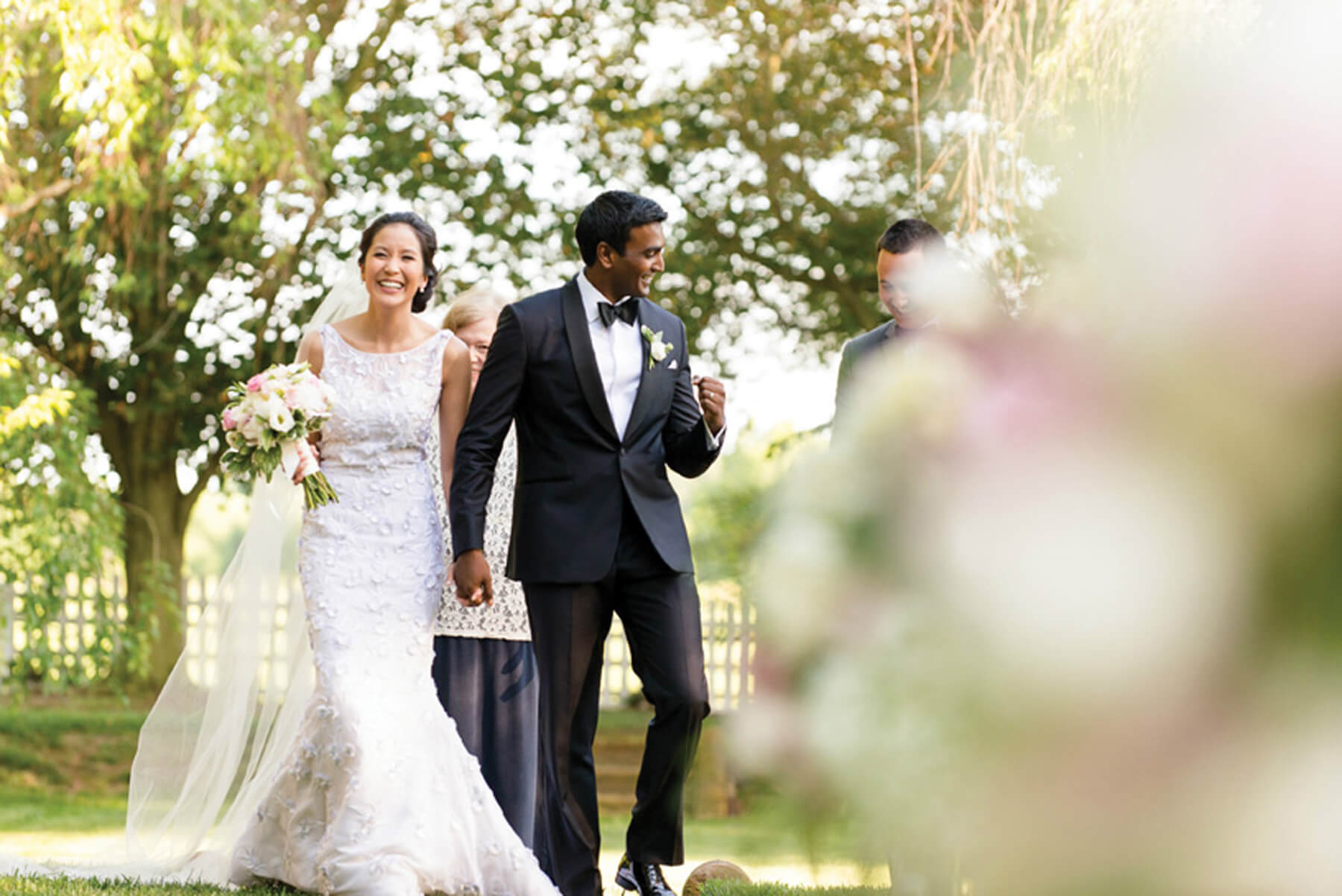 WEDDING DESIGN INSPIRATION A classic, natural garden wedding with lots of pinks, greens, and lots of whimsy. 
WHAT WAS UNIQUE AND SPECIAL ABOUT YOUR WEDDING Our Eastern Shore venue, a hidden gem that most people do not know about, really set the relaxed tone for our wedding. While very accessible, it still has a remote and quiet, naturalistic feel to it. Most our guests stayed on-site, so it all felt very personal and close-knit.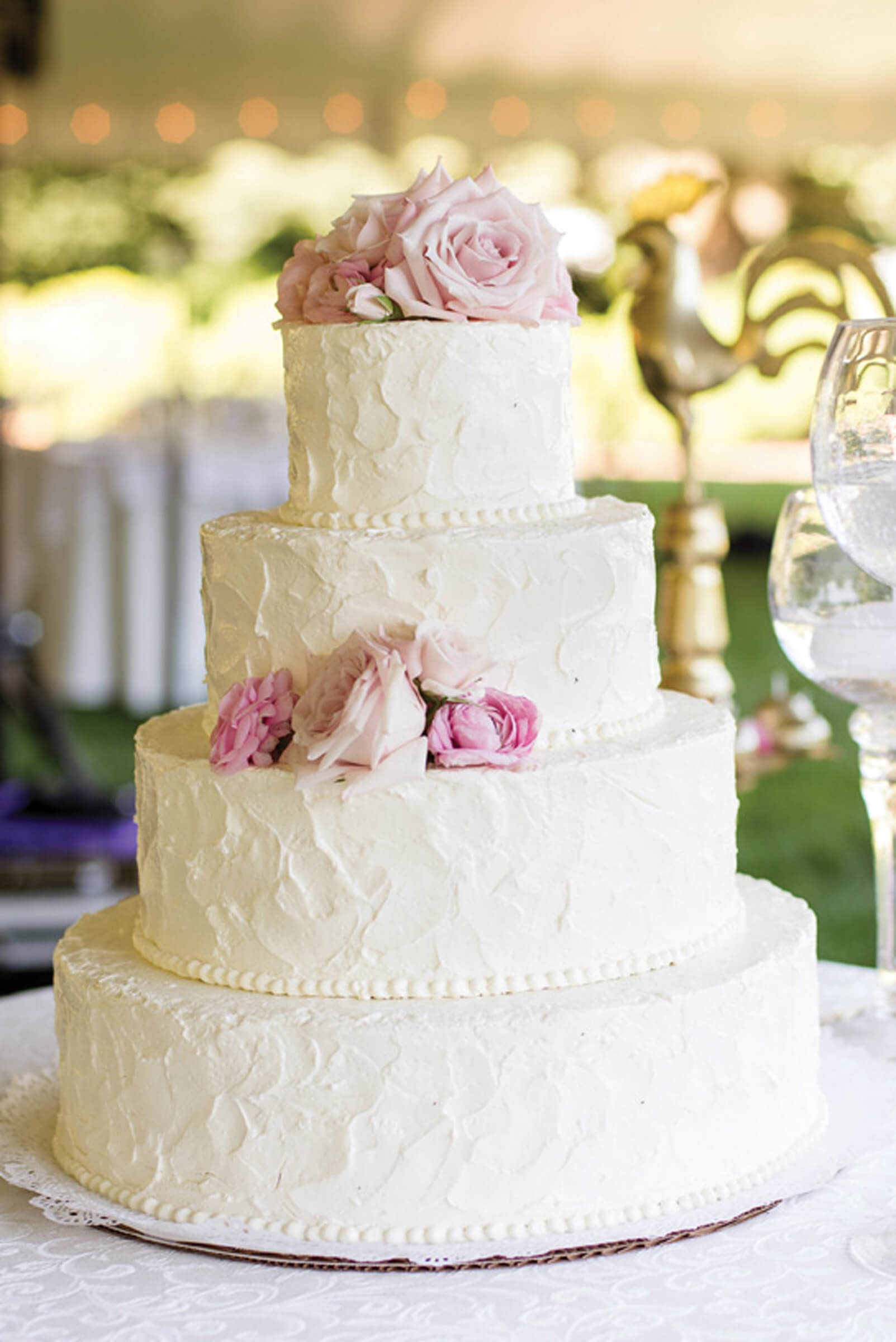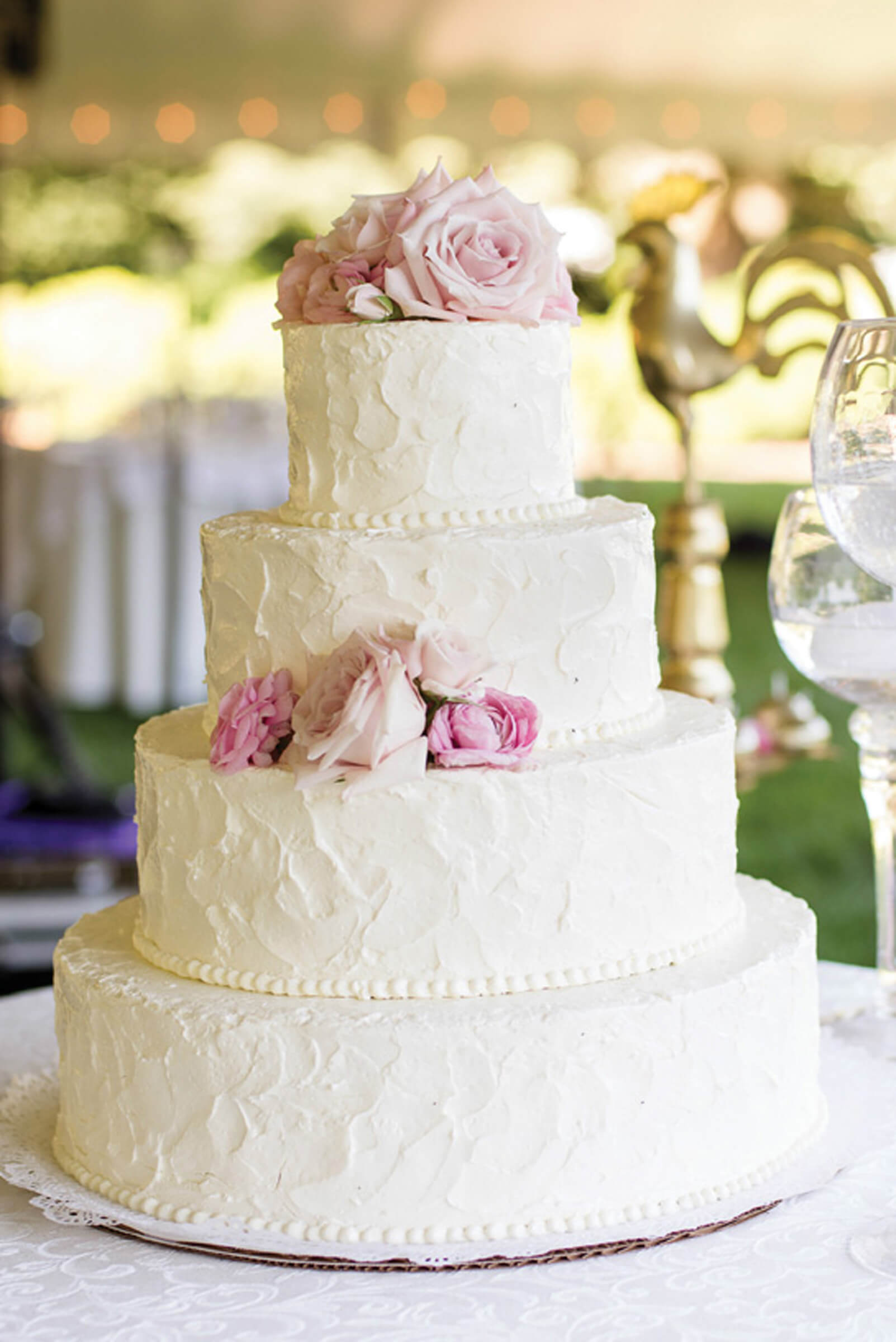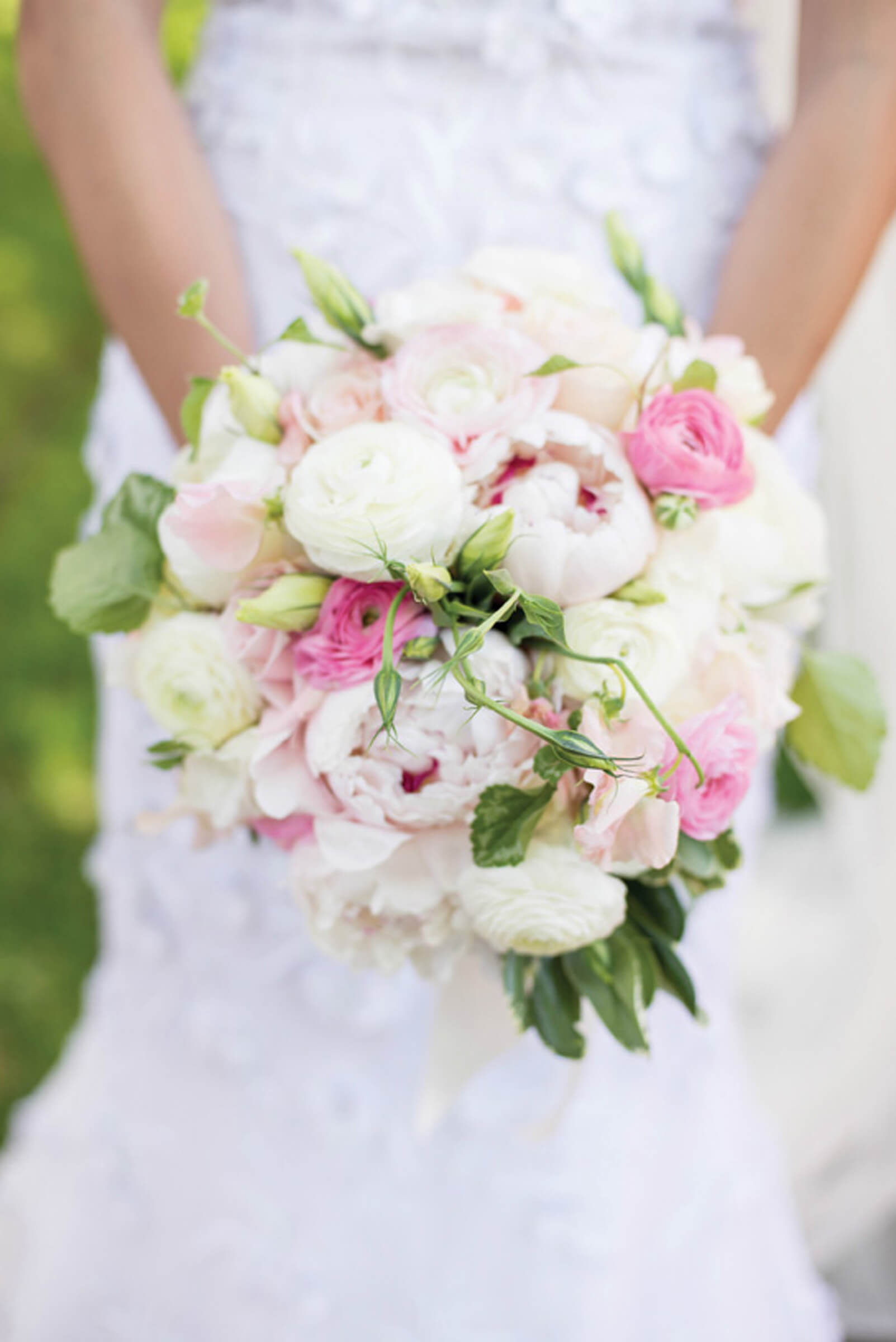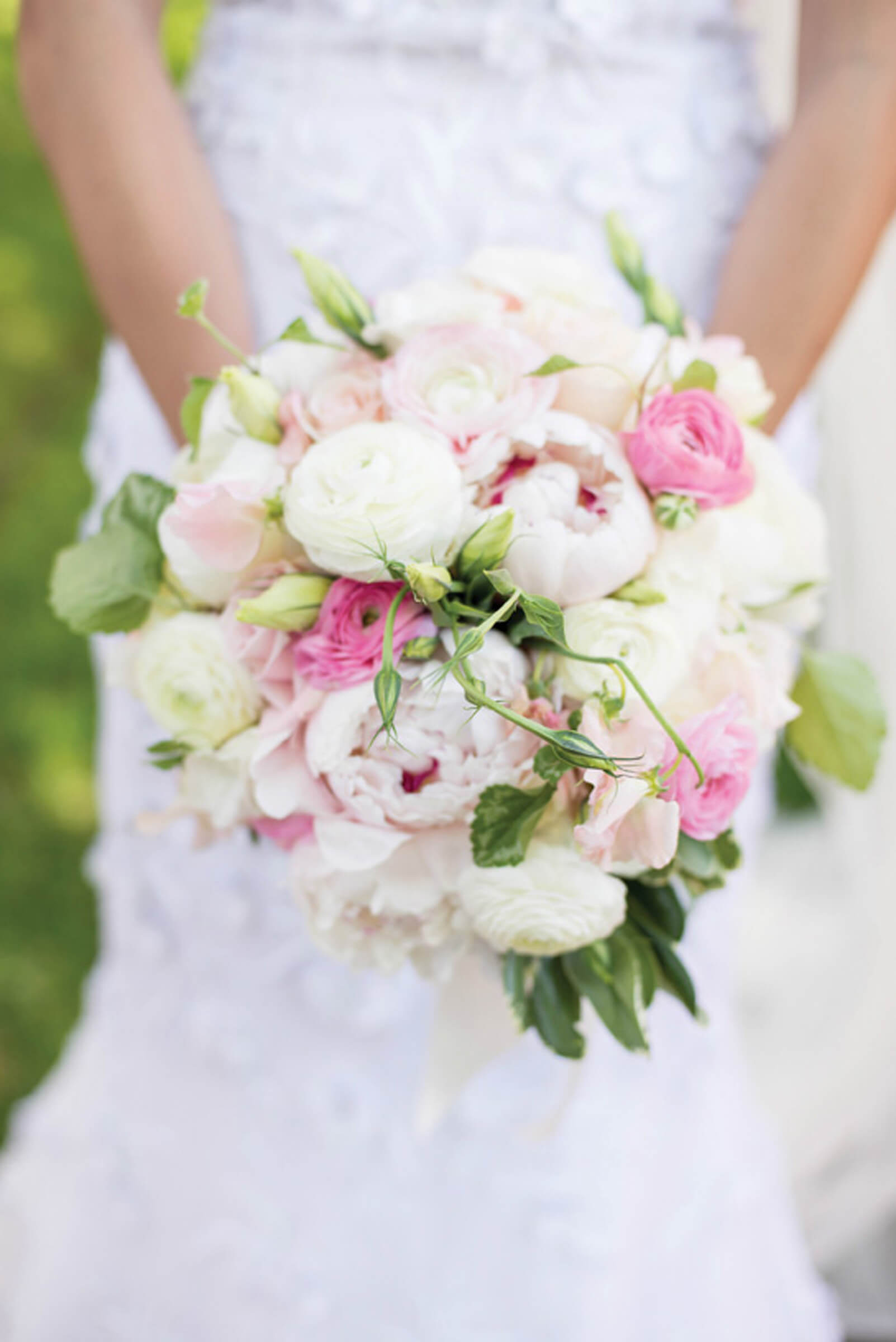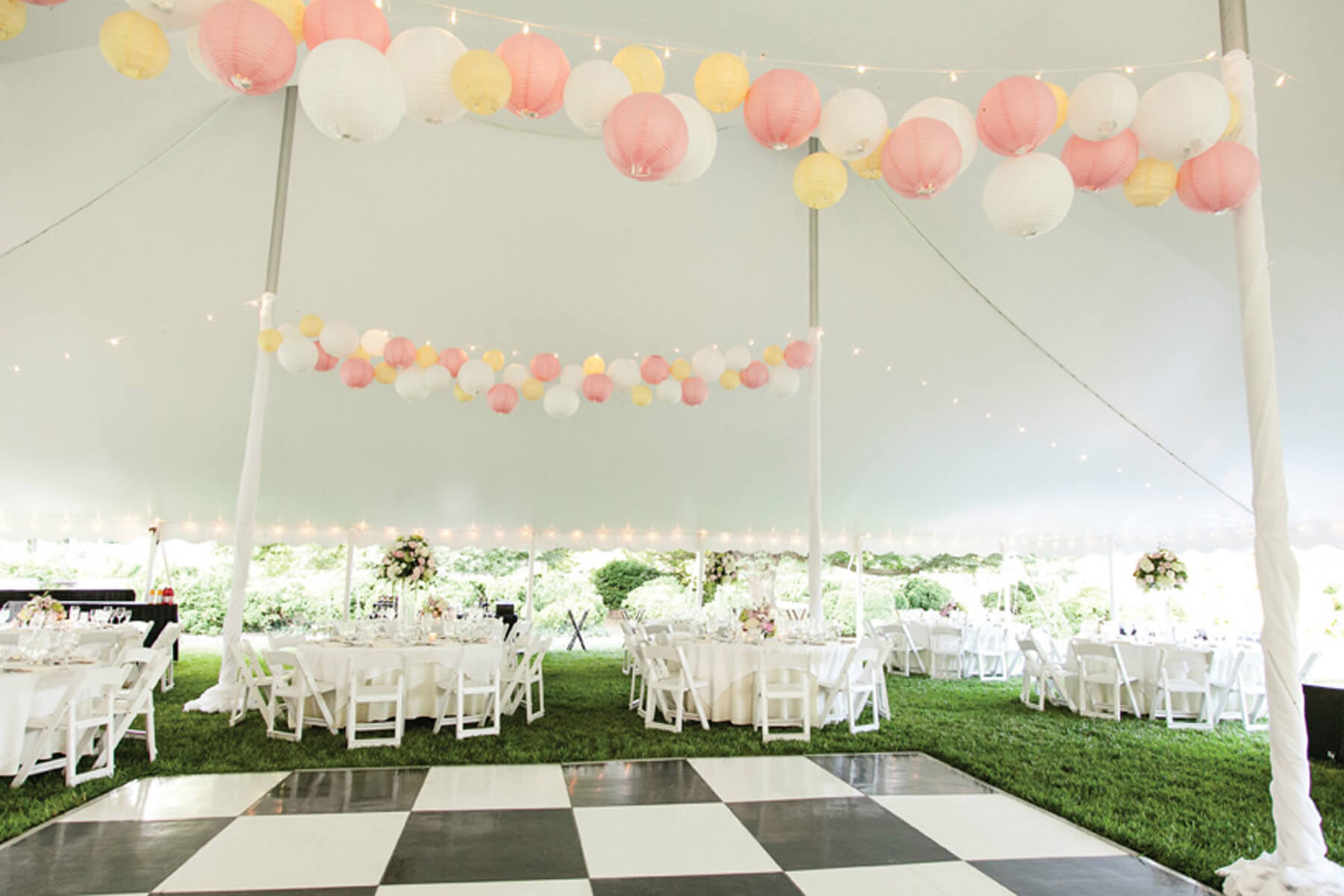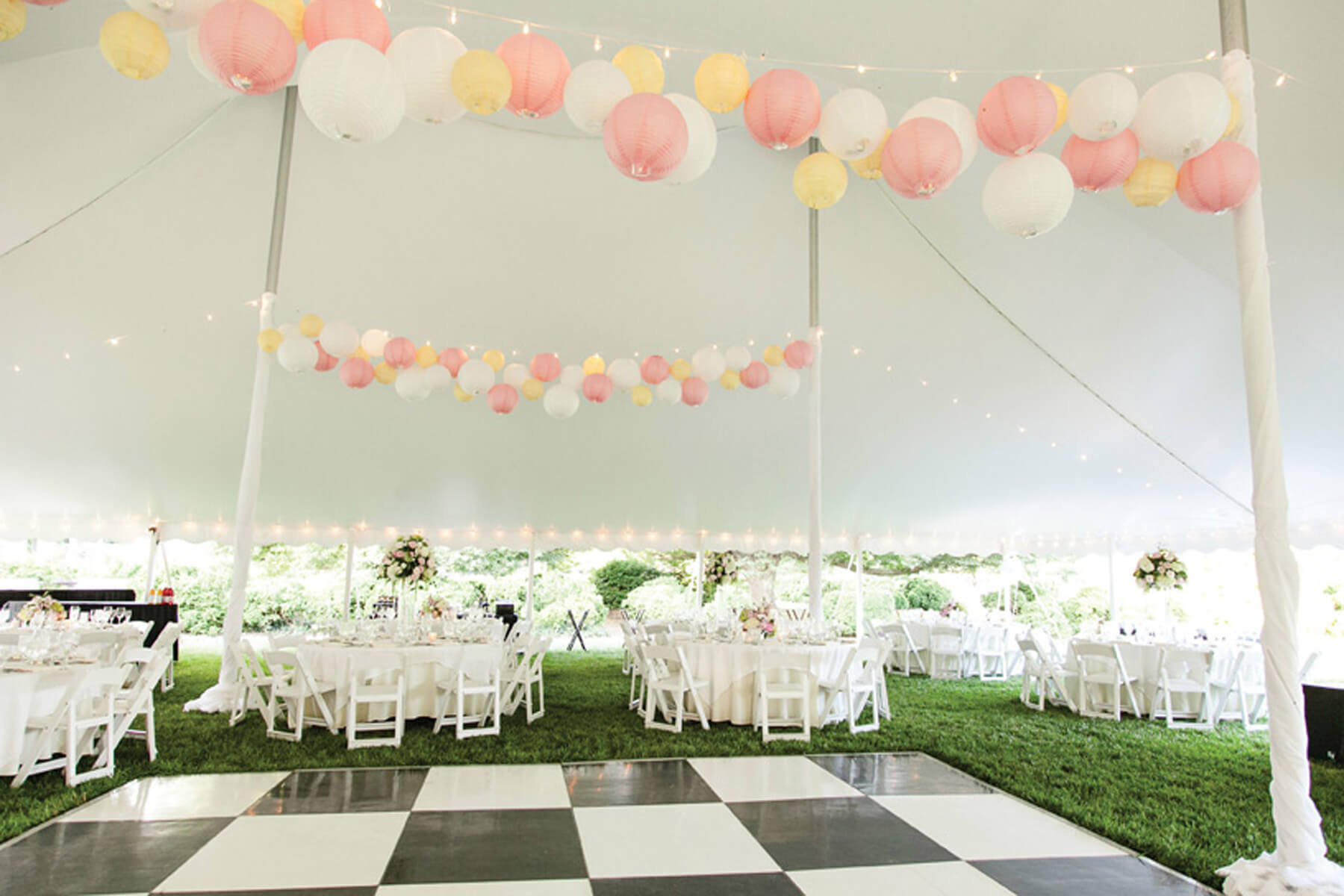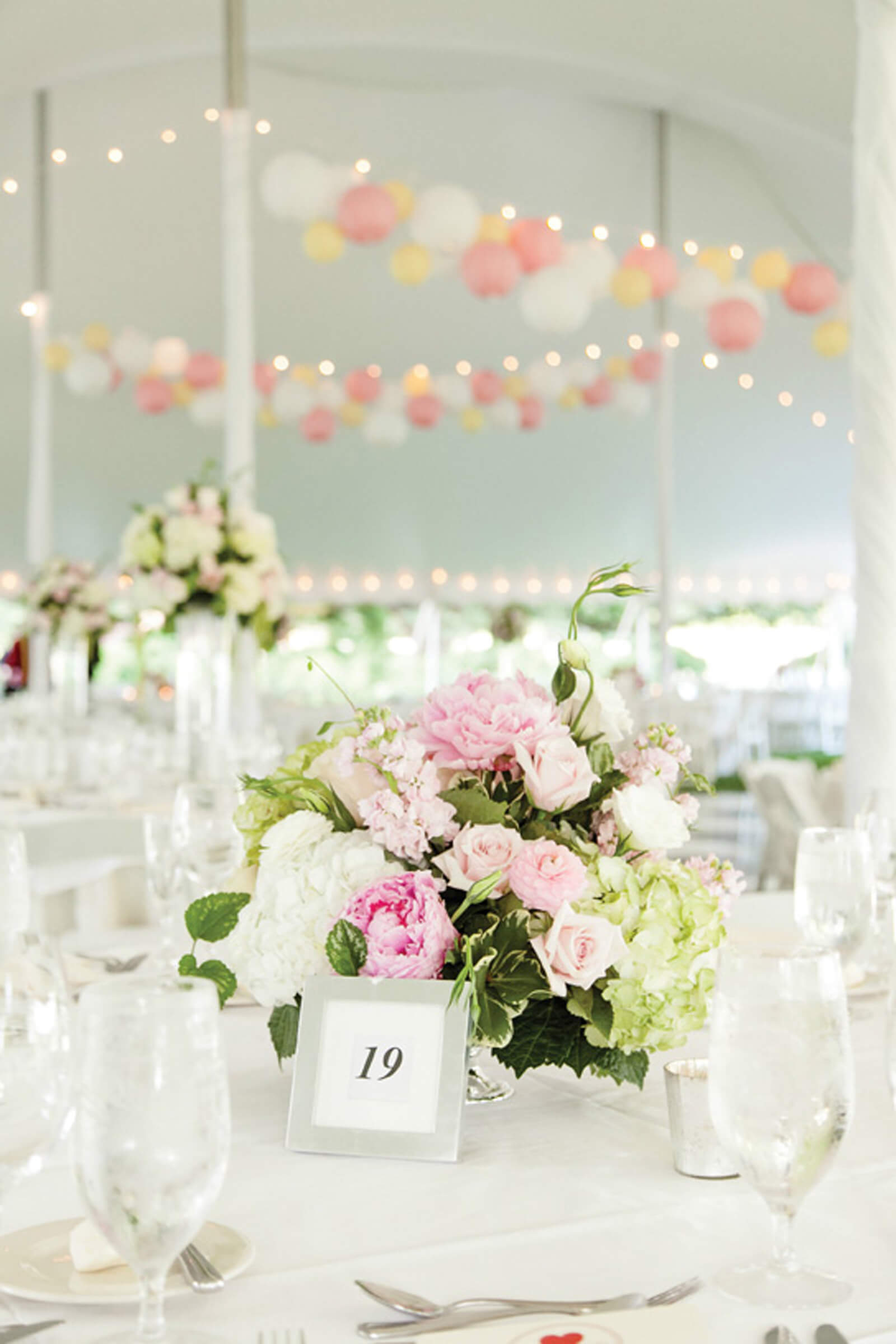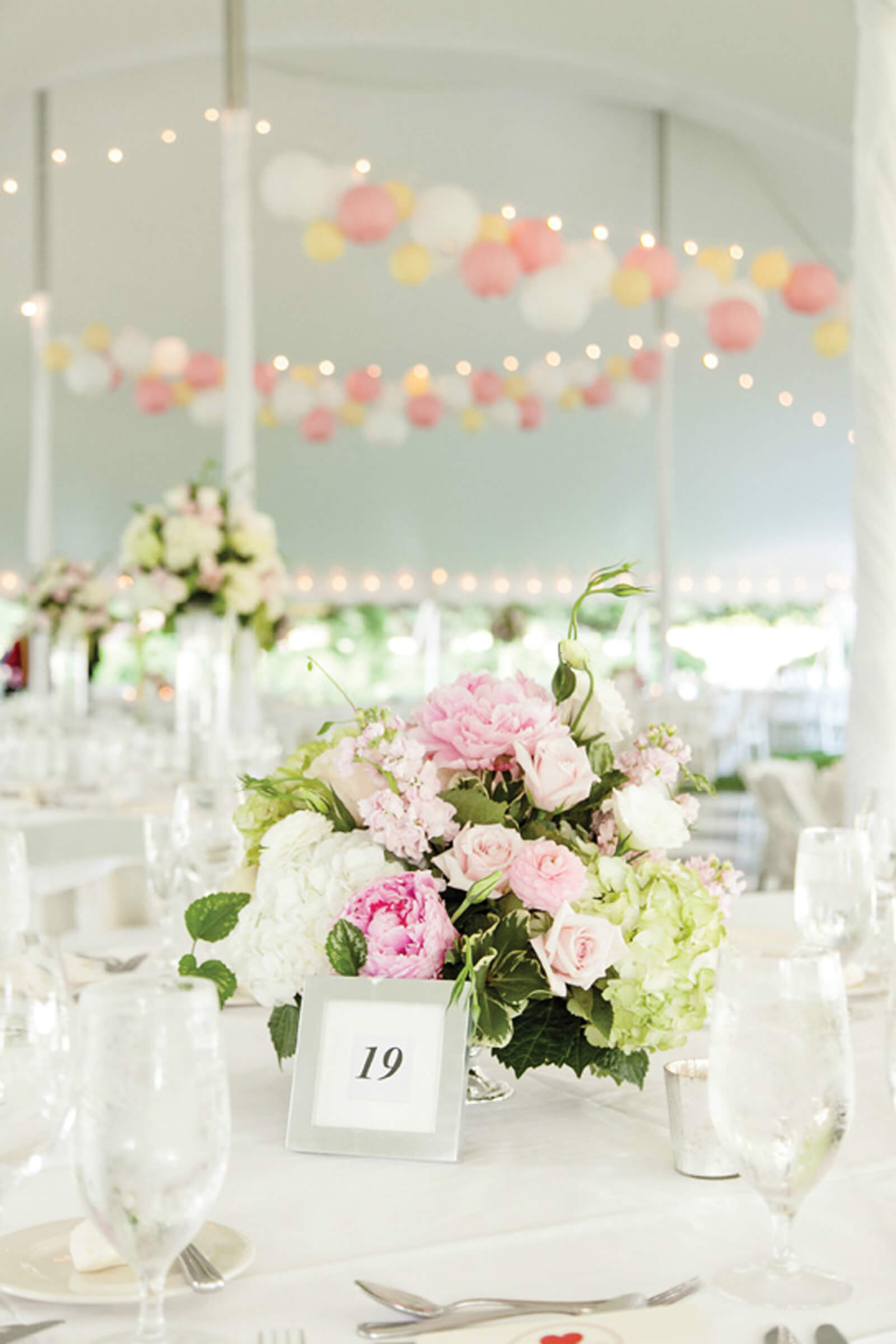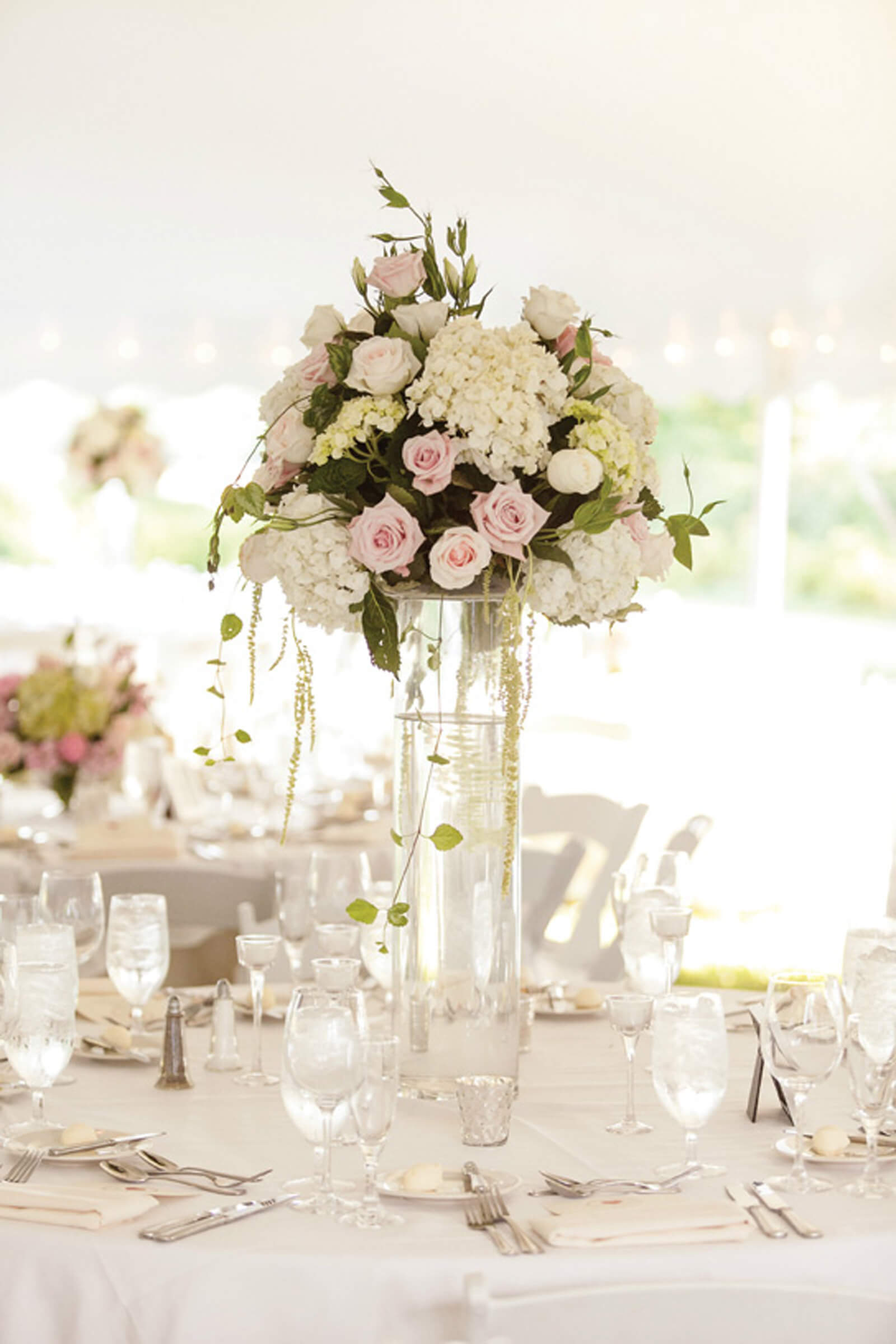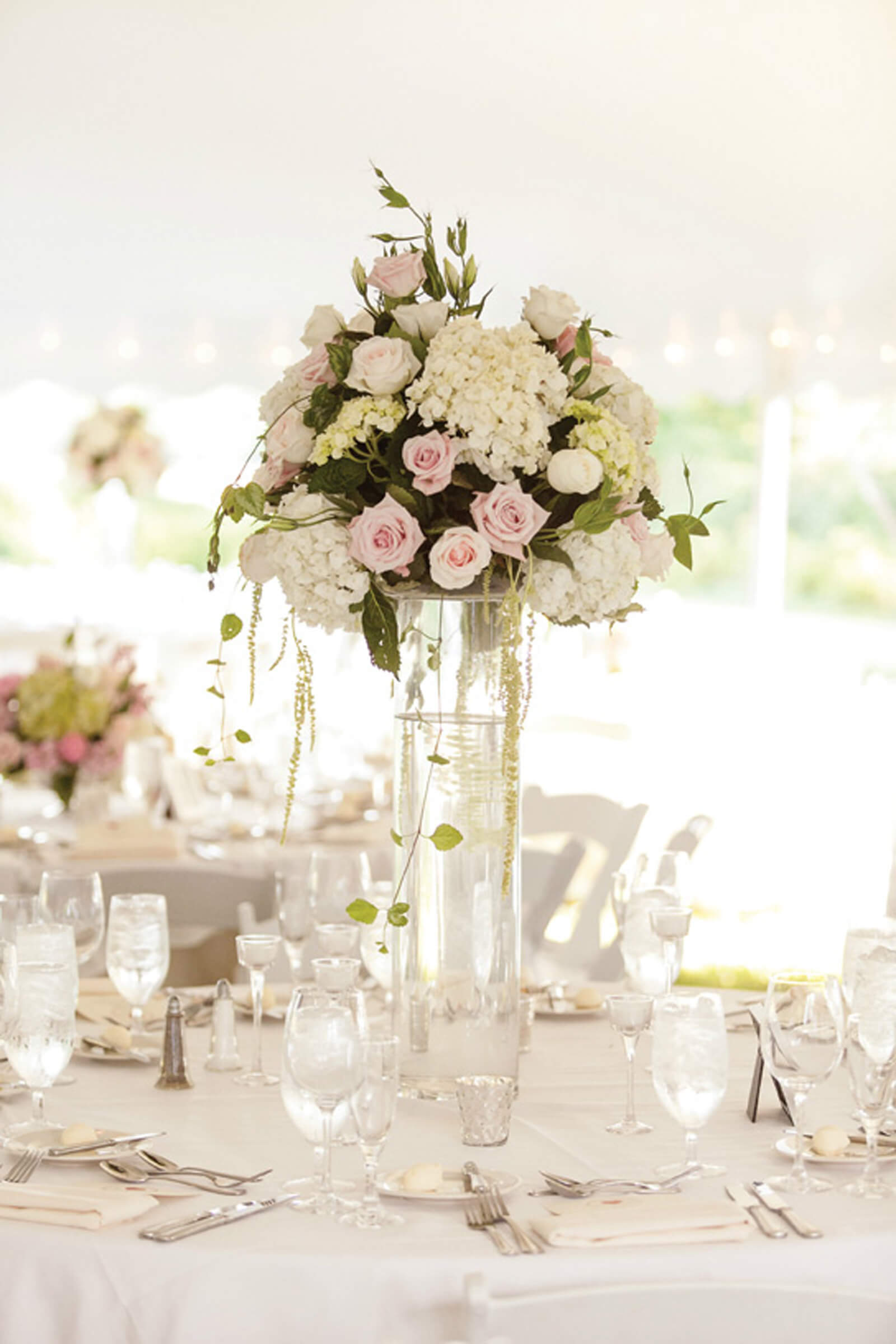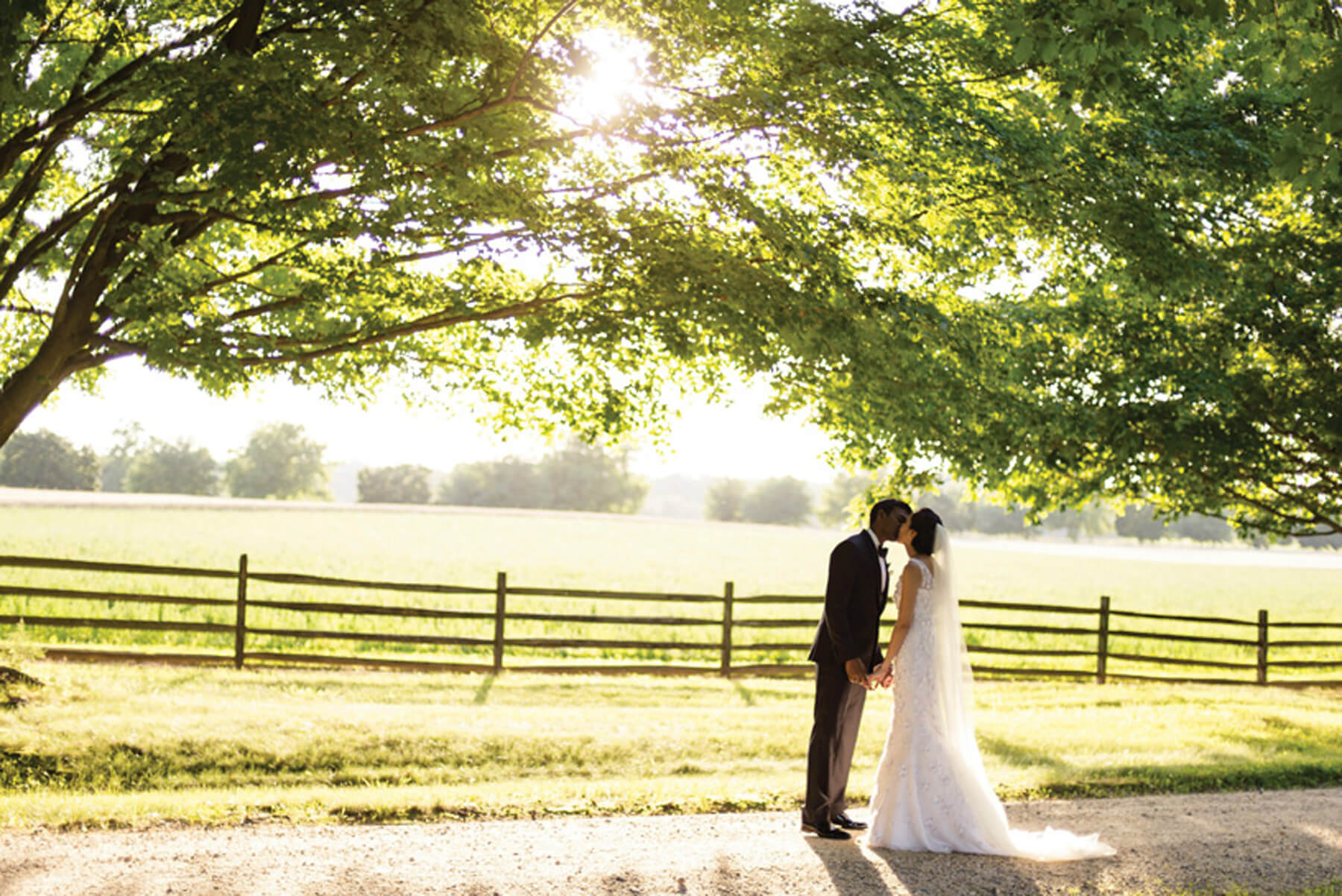 UNEXPECTED EVENT ON YOUR WEDDING DAY For our first dance, we learned a simpler, more concise version of the Dirty Dancing "(I've Had) The Time of My Life" dance. We took a leap of faith and went for the famous lift at the end, with probably a 50/50 chance we could hit it. With luck on our side, we did, and it was the perfect way to get the party going. Our DJ transitioned the song into The Black Eyed Peas remix "The Time (Dirty Bit)," and everyone joined us to boogie down on the dance floor. 
PIECE OF ADVICE As you are planning, try to be self-aware and recognize when you are perhaps reaching for something that is aspirational or thematic rather than what is personal and true-to-self. If you center your wedding and all of its details on your love for each other, your gratitude for your family and friends, and celebration, the day will tunr out exactly the way it should—full of joy, energy, and love. 
HONEYMOON Thailand.