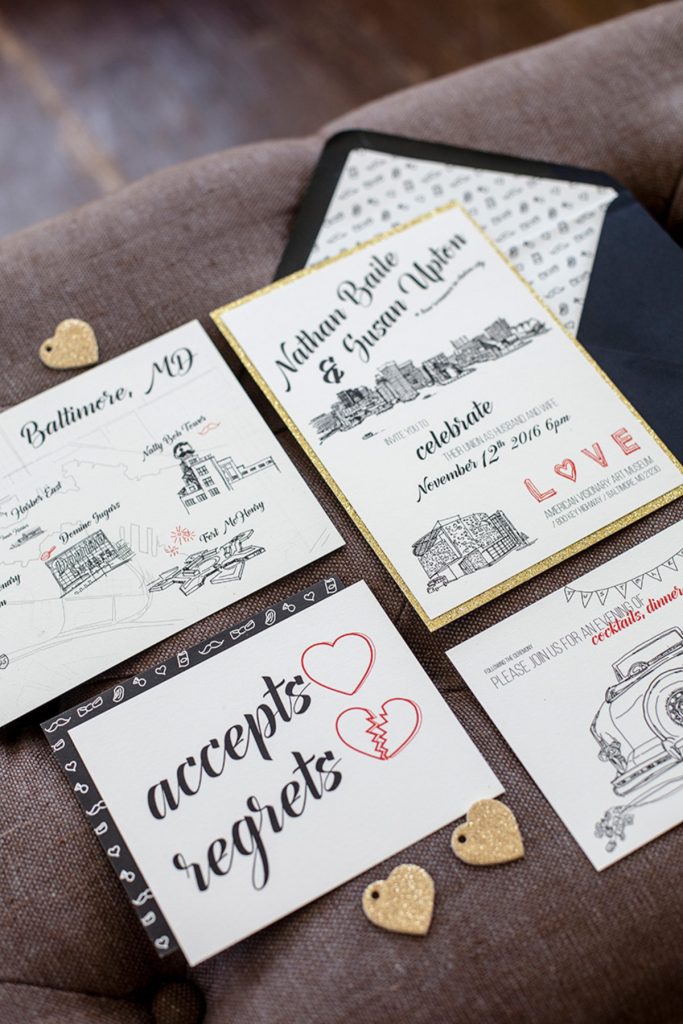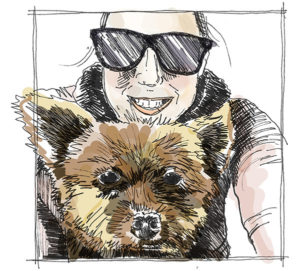 Citylines Ink
Shawn Gworek
How did you become an illustrator?
I've been a creative person my entire life and went to the Cleveland Institute of Art. I graduated with a degree in interior design, where our department focused heavily on hand-sketching and illustration work of our designed spaces. That's where my illustration skill-set was honed, including drawing architecture, interiors, and environments.
What is your style? 
My style is structured, yet gestural, line drawings. That's the style I've spent my professional career drawing in, so I feel the most comfortable with. I really love when a drawing comes together and looks so firm and structured from afar but, up close, shows the looseness of the line work. I do everything freehand so that's always a goal upon completing a piece. I've wanted to let loose and do some really big and funky drawings. I find myself so confined to my comfort zone that I want to force myself as an artist to create outside of that realm.
Why incorporate illustrations in a wedding invitation?
Illustrations always add a custom element to anything ordinary. They help communicate a story in a unique way and add a special touch for any couple getting married. They can be formal or playful, depending on how they are integrated into the invitation design, which makes them flexible and great for different aesthetics.
What do you love about Baltimore? 
The thing I love the most about Baltimore is the community. I've only lived here two and a half years, but I have fallen in love with the city. Outsiders love to hate on it, but until you're here and experience the people, culture, art scene, and communities, you don't know how great it is.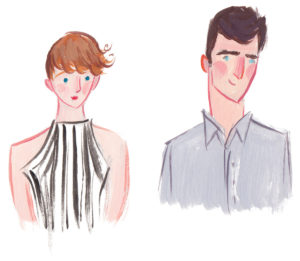 Jolly Edition
Laura Shema (& Tom Hart)
How did you become an illustrator?
After earning my bachelor's and master's degrees in fine arts, I went on to become a realist painter for Jeff Koons in New York City. It wasn't until Tom and I met in New York that I started playing around with illustration. We married in Baltimore in 2011. For our wedding, I made illustrations as thank-you gifts. Our photographer suggested people would be interested in buying them, and she was right. We opened our Etsy store shortly after. Six months after that, Tom quit his job to work with me full-time. Like lots of people these days, we did what we could to make a profitable product while having as much fun as possible. I became an illustrator to fund our life together. Since then, I've moved from illustration to creative direction, which I enjoy even more—introducing other illustrators' work to our offering has elevated our business to a new level.
What is your style?
Our aesthetic favors anything with pets, food, and simple shapes, in a retro-modernist aesthetic. For the more romantic pieces, I like to delve back into my pure painting background and create lush florals and scenery.
Why incorporate illustrations in a wedding invitation?
The wedding landscape has fundamentally shifted in the past 10 years, provoked by improvements in technology, raising the public's expectation for good design. Couples are now more empowered than ever to spend their budgets on wedding stationery that introduces the personality of their celebration. Whether that personality is fancy, fun, or rustic, illustration can project any aesthetic expression.
What do you love about Baltimore?
We love Baltimoreans' undying city pride. We love the underdog spirit. Baltimore is a place full of untapped potential that has been underrated for decades. We love that Baltimore just gets on with what's precious to the people, whether it be the craft, design, or food community—Baltimore does exceptional work and we don't have to shout about it. Maybe the rest of America will catch up to us at some point. In the meantime, Baltimore will just keep being awesome.