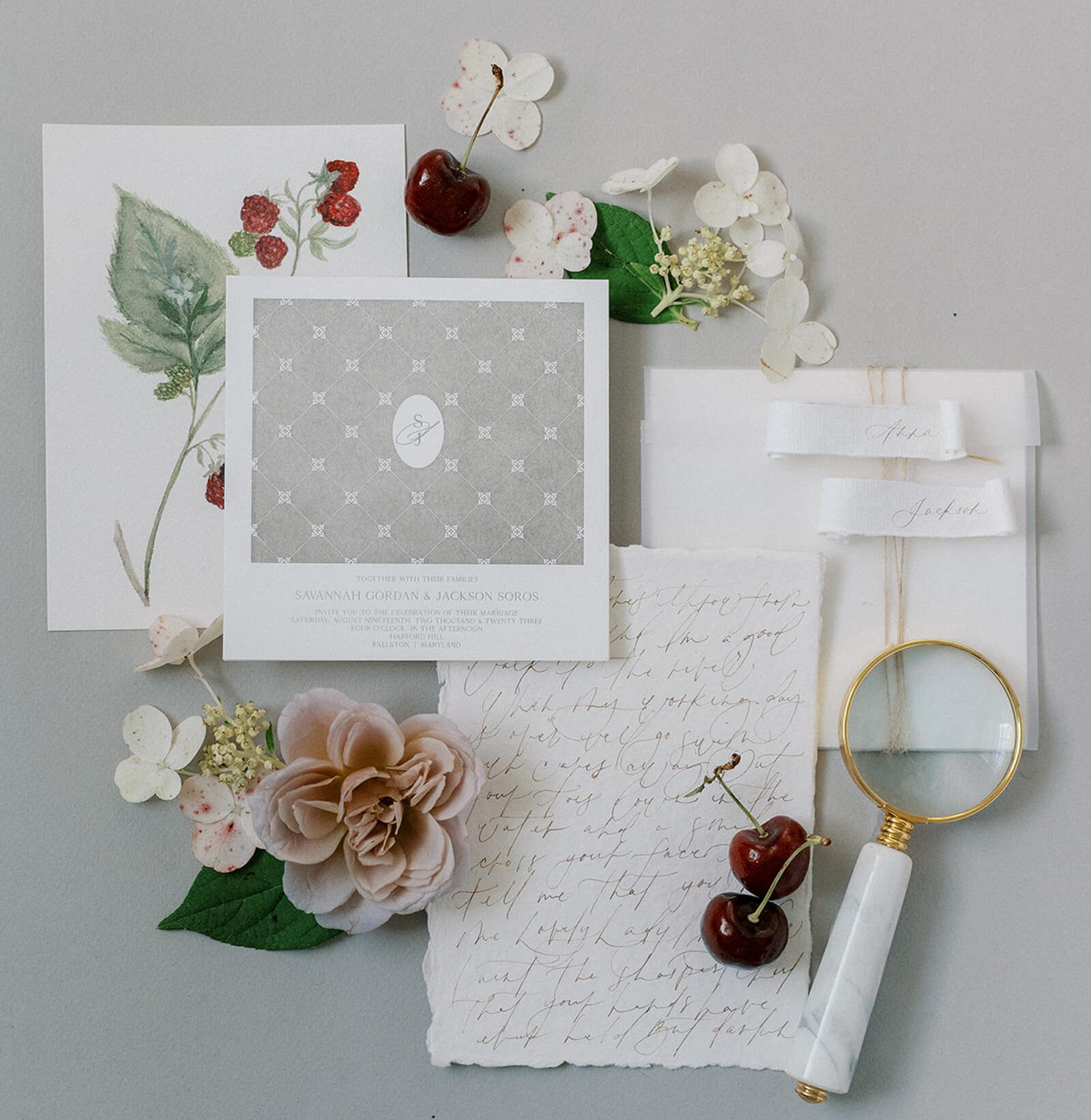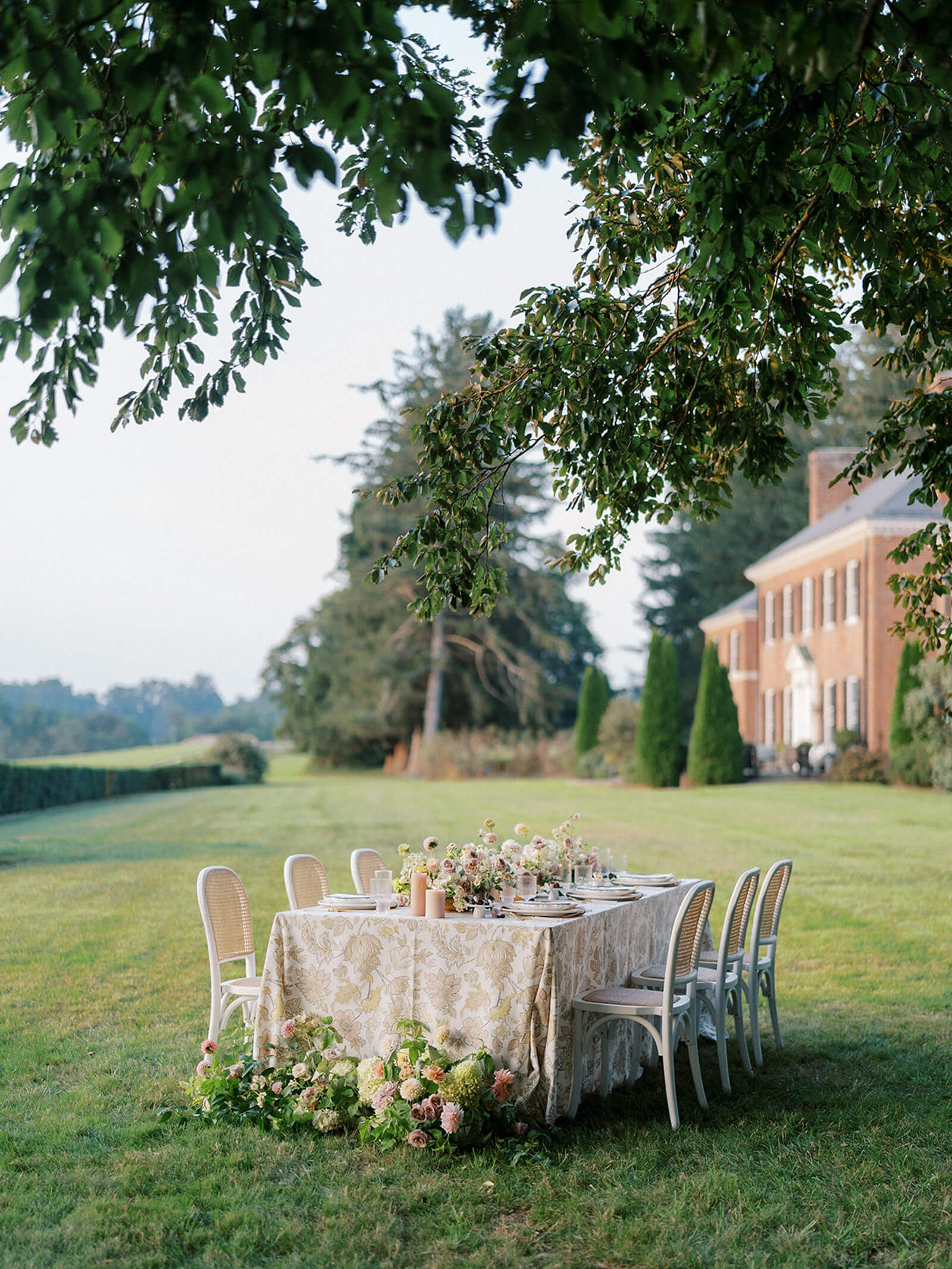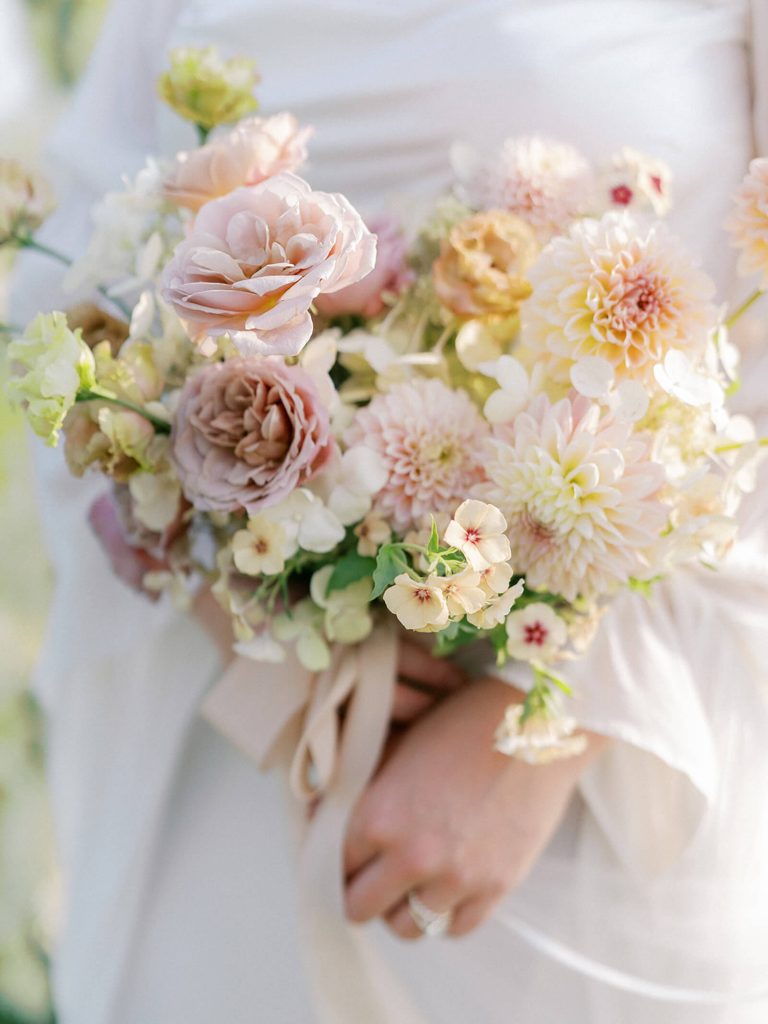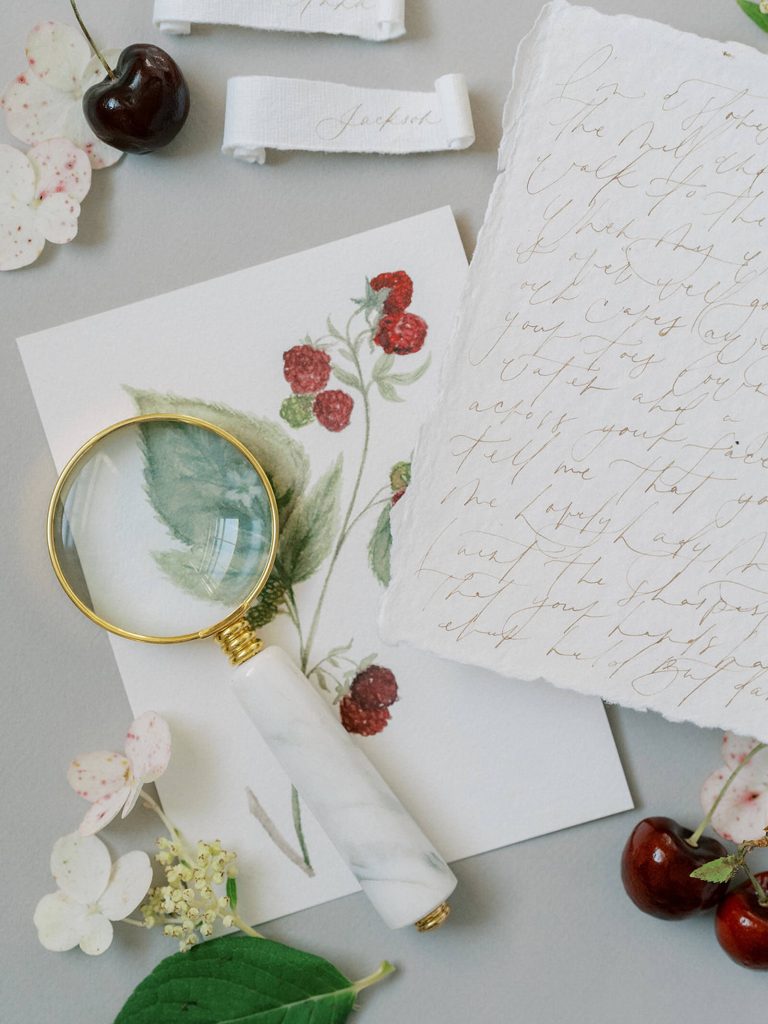 "Harford Hill, an exquisite estate home and new wedding venue, is nestled in the hills between horse pastures and open fields. Every detail makes the property a true luxury experience from the moment you roll down the tree-lined driveway.  The interior is immaculately designed and lends itself to being the perfect neutral slate for many styles of celebrations.
Harford Hill provided us with an idyllic setting perfect for a luxurious country soiree and our vendors brought the vision to life with each of their unique artistic contributions.
Guests were invited into the event with stationery tying in patterns and elements that are key to a traditional Georgian farmhouse and incorporating neutral palettes, white space, and the natural beauty of paper, all highlighting the beauty of the timeless pasture.
The invitation's letterpress offered texture and organic richness complementing the impressionism on lush handmade paper. Spotlighting the bountiful summer harvest, guests could swoon over the one-of-a-kind menu paintings, each hand crafted and molded with muted shades to embody the serenity of the countryside.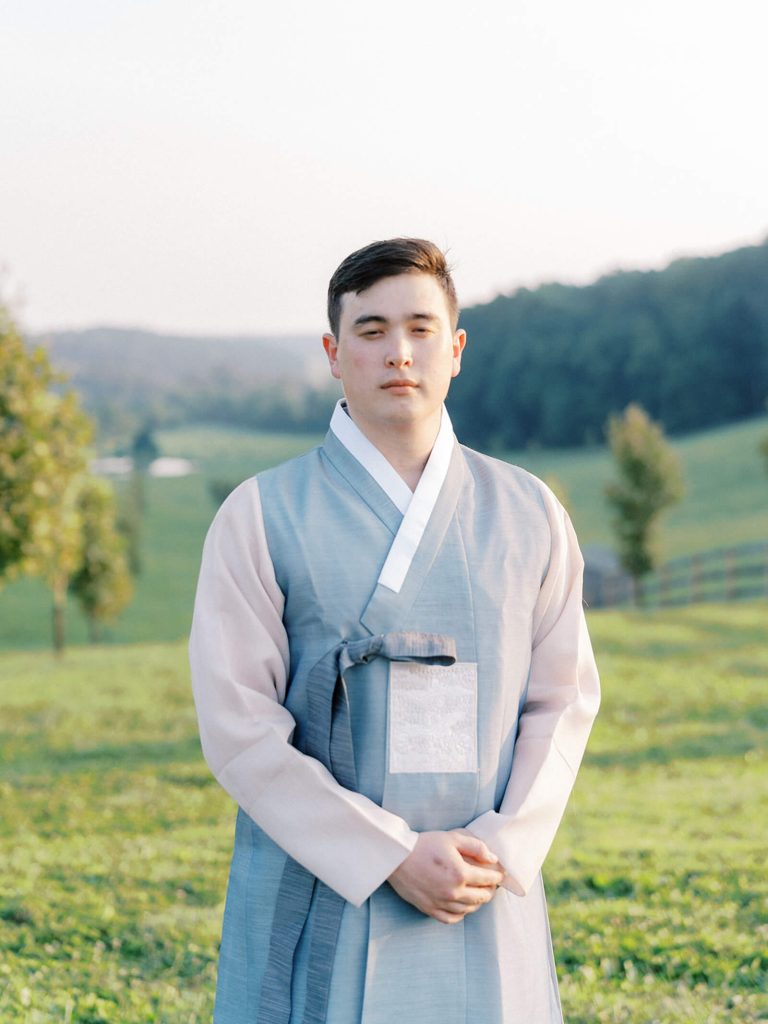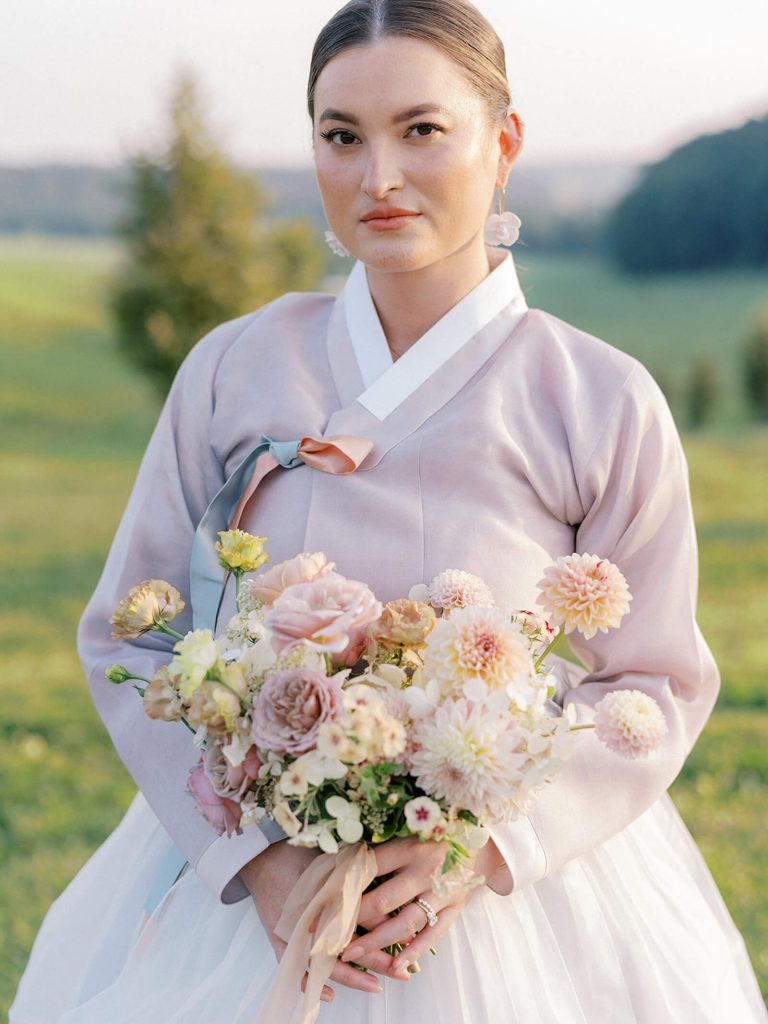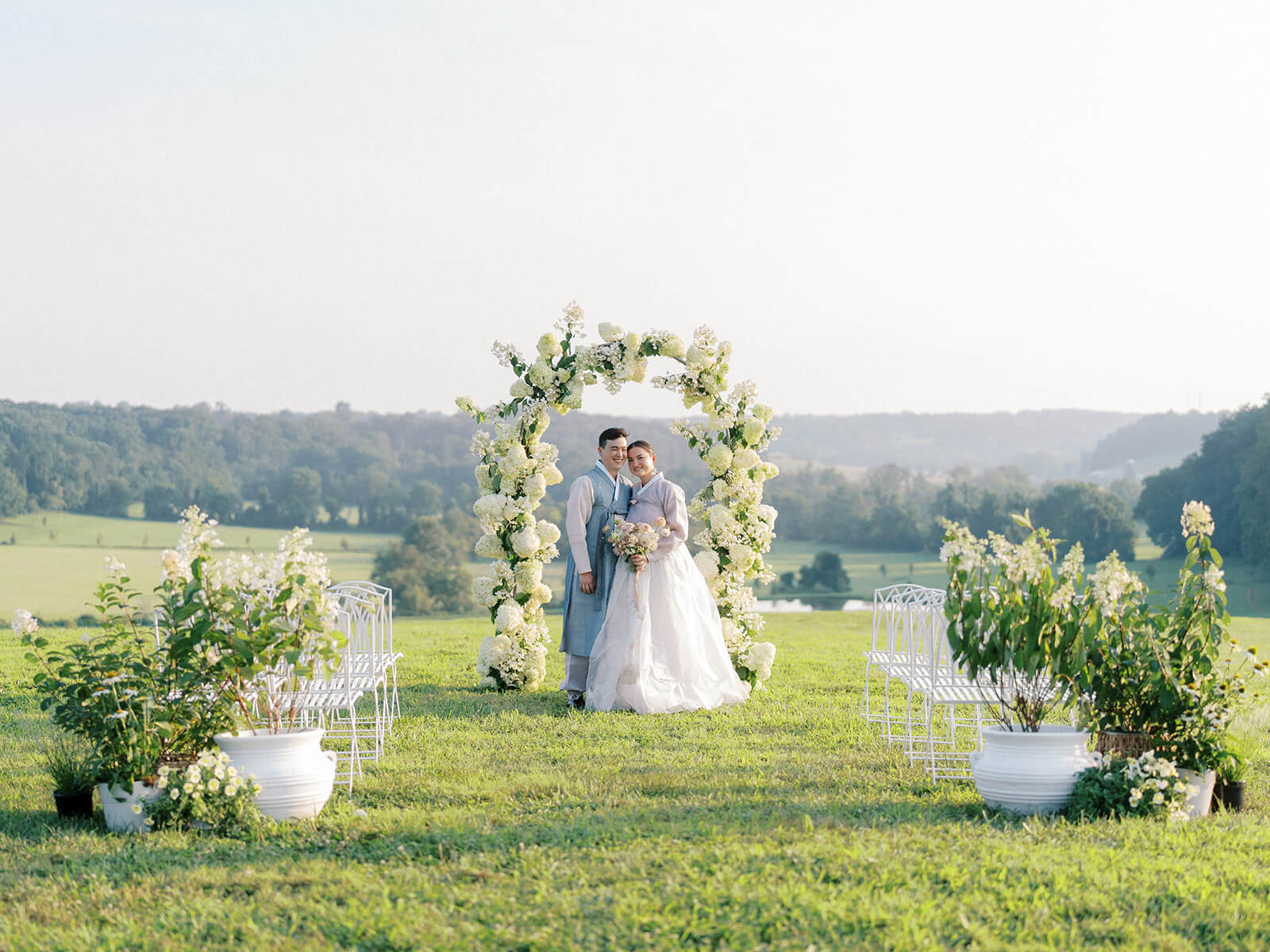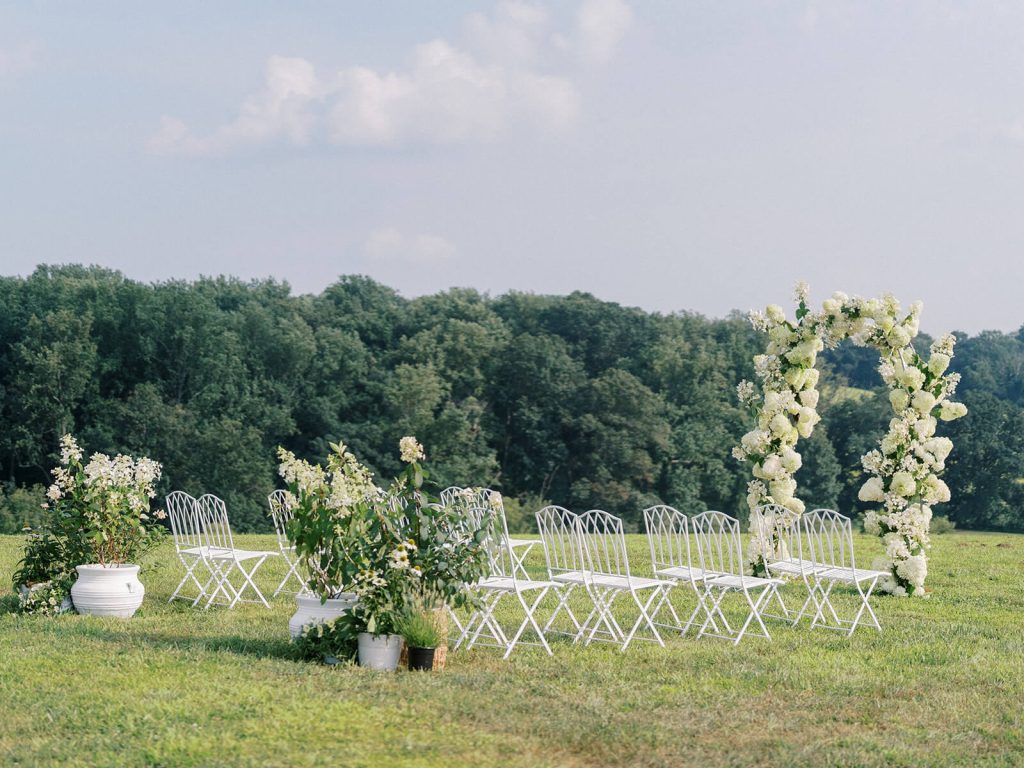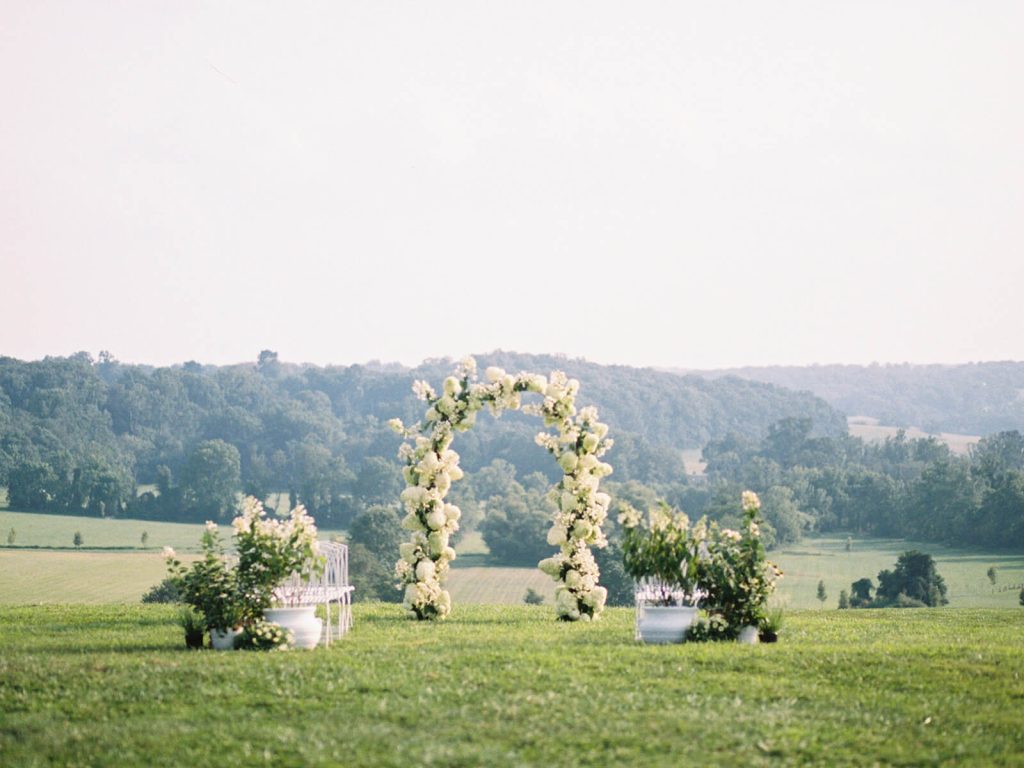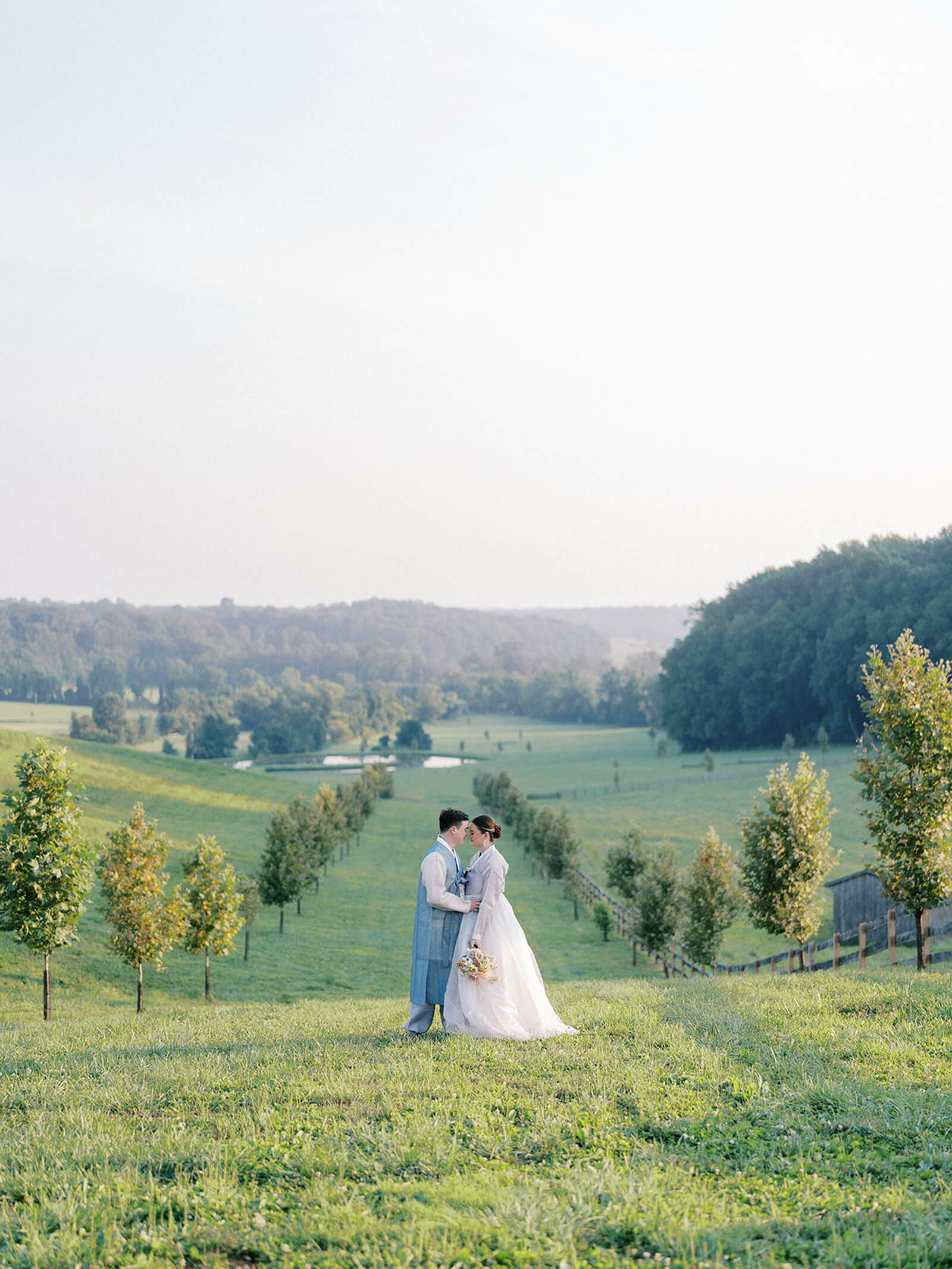 The floral concept centers around the traditional hydrangea—with a twist. Kate Campbell Floral reimagined this classic bloom in a new way by highlighting the lesser-known limelight and quickfire hydrangea varieties en masse on this stunning and lush arch. All of the hydrangeas were grown by flower farmers local to the venue and make for the perfect ceremony focal point.
The bridal bouquet weaved together dahlias, lisianthus, garden roses, and hydrangeas in a palette of a soft summer sunset, fastened with trailing silk ribbons. And adorned with an array of delicate flowers, plump peaches, and succulent cherries, the tablescape highlighted the region's bounty from local farms. The hydrangeas serve as the base of the floral arrangements letting the dahlias, roses, and phlox shine.
To compliment the many shades and textures found in the floral variety from Kate Campbell Floral, Lauren Corrigan, our event designer, carefully curated a tablescape that featured warm tones of peach, apricot, yellow and beige. Hand crafted place settings with scalloped beading and newly sourced flatware from White Glove Rentals rounded out the end of summer, intimate dinner feeling. To greet guests, small pedestals were incorporated to elevate the typical place card.
Sarandon Smith Photography captured our beautiful couple and setting as the sun created stunning texture in the air around them. Warm, soft tones bring the images to life and invite people to feel each element of the gathering and atmosphere."