The first wedding cake Allie Smith ever made was for her own nuptials in 2017 at the Elm in Hampden. Though in hindsight she does not recommend making your own dessert table, it was just the confidence booster she needed. "I honestly don't think I would have been able to get up the courage to bake for other people's weddings had I not made sure I could do it first for my own," says Smith. Baking hasn't always been Smith's thing. She grew up in the foothills of the Adirondacks and went to college and grad school in Boston, studying art history with a specialty in art museums and education. "With so many bakers, I feel like their origin story centers around them being on the hip of their grandparent in the kitchen," says Smith. With her family, "food was the thing that brought us together, but it wasn't our focus." On holidays, Smith happily ate Pillsbury slice and bake cookies. But when a job at The Walters Art Museum brought her and her partner to Maryland, she found she had extra time on her hands and filled it by picking up ingredients at the farmers' market, then challenging herself to do something with them. "It just sort of happened organically on nights and weekends, and I became a bit obsessive about making pies," laughs Smith. Baking ended up being a great creative outlet for her. "A lot of aspects felt sculptural to me," she explains. She could experiment with florals and flavors. "It was the medium I had been searching for. It's ephemeral. It's meant to be enjoyed and eaten. And I love that aspect of it as well."
Soon she was producing more than she could eat—or share—and participated in her first farmers' market in December 2017, which marked the official debut of Bramble Baking Co. "There's something so lovely about seeing your products resonate with people that aren't obligated to be appreciative," she says.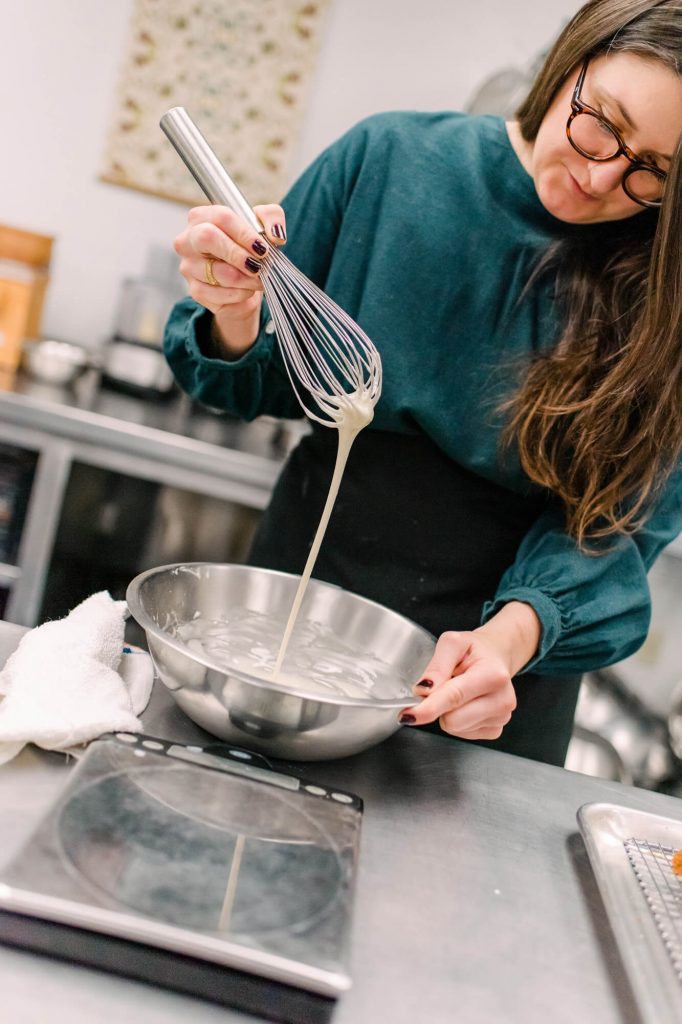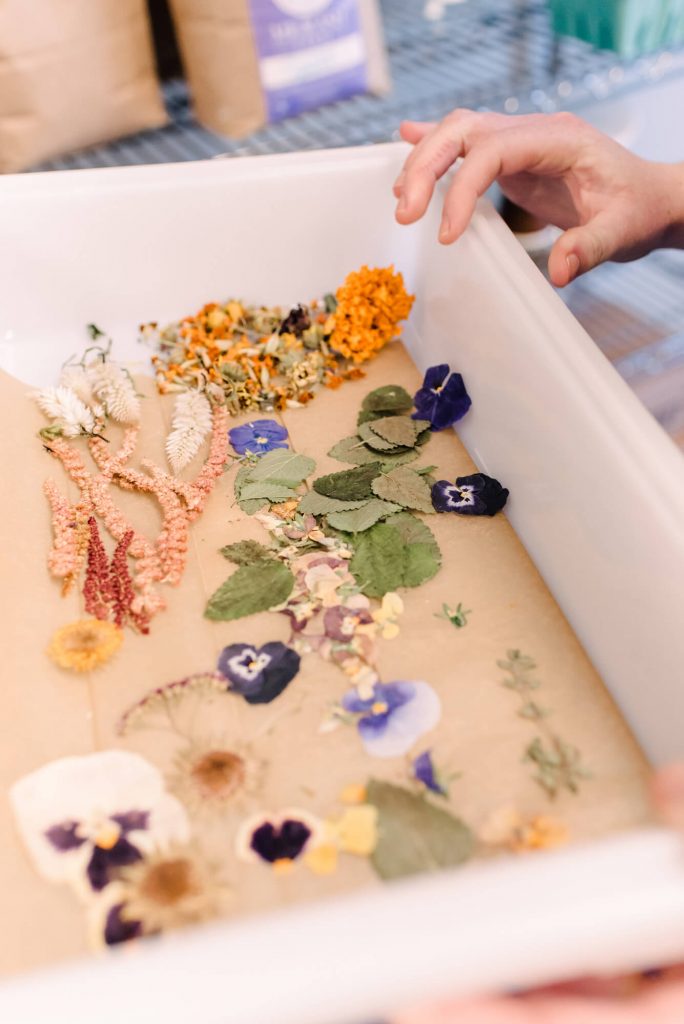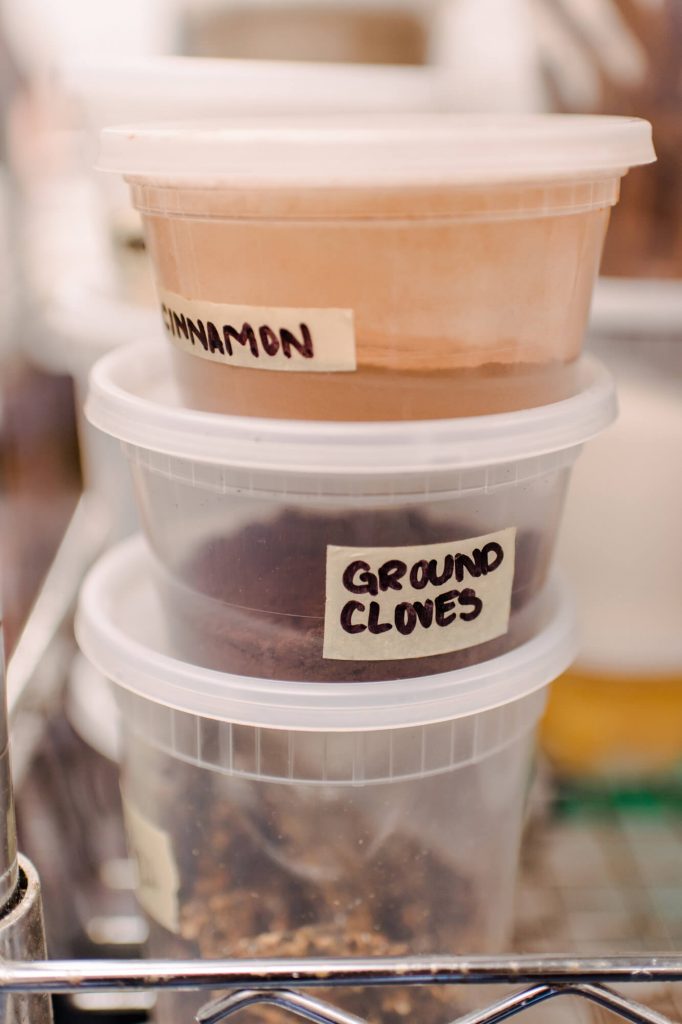 She took the leap in January 2019 to become a full-time baker and recently brought on pastry chef powerhouse Jaime Hacker.
Bramble is known for its botanical elements and surprising flavor combinations. "I like things to be nostalgic but also a little bit different," says Smith. So it's not just lemon cake, but lemon and basil. Or vanilla cardamom cake but with roasted plum. Or a funfetti Neapolitan. These elements reflect the decorating style they use on the outside of the cakes too. That means lots of locally sourced edible flowers. Her wedding cake style echoes that as well. "They have a simpler and more minimalistic look" than a more traditional wedding cake. And that's intentional. "I want it to look like it's a handmade product," she says.
Now she and Hacker work out of a commercial kitchen in Halethorpe. And it's there that Smith picks up her favorite rolling pin—it feels perfect in her hands—and starts rolling out dough for her next creation. Each time the excitement builds. "I can return to why I love and started baking in the first place."