Allison Powell began her career in the financial industry, but quickly realized it was not the path for her and stopped working once her daughter was born. But she knew she needed a creative outlet for herself. Powell had created a dessert table for her own wedding in 2010 and comprehended once people started approaching her beyond family and friends that she had something special.
"This kind of happened by mistake. I didn't have super strong intentions—I just knew I needed something of my own outside of being a mom. And this naturally happened, and I went with it," says Powell.
She named her company Truly Scrumptious, a business that would allow her to make desserts for celebrations and fill the creative void in her life.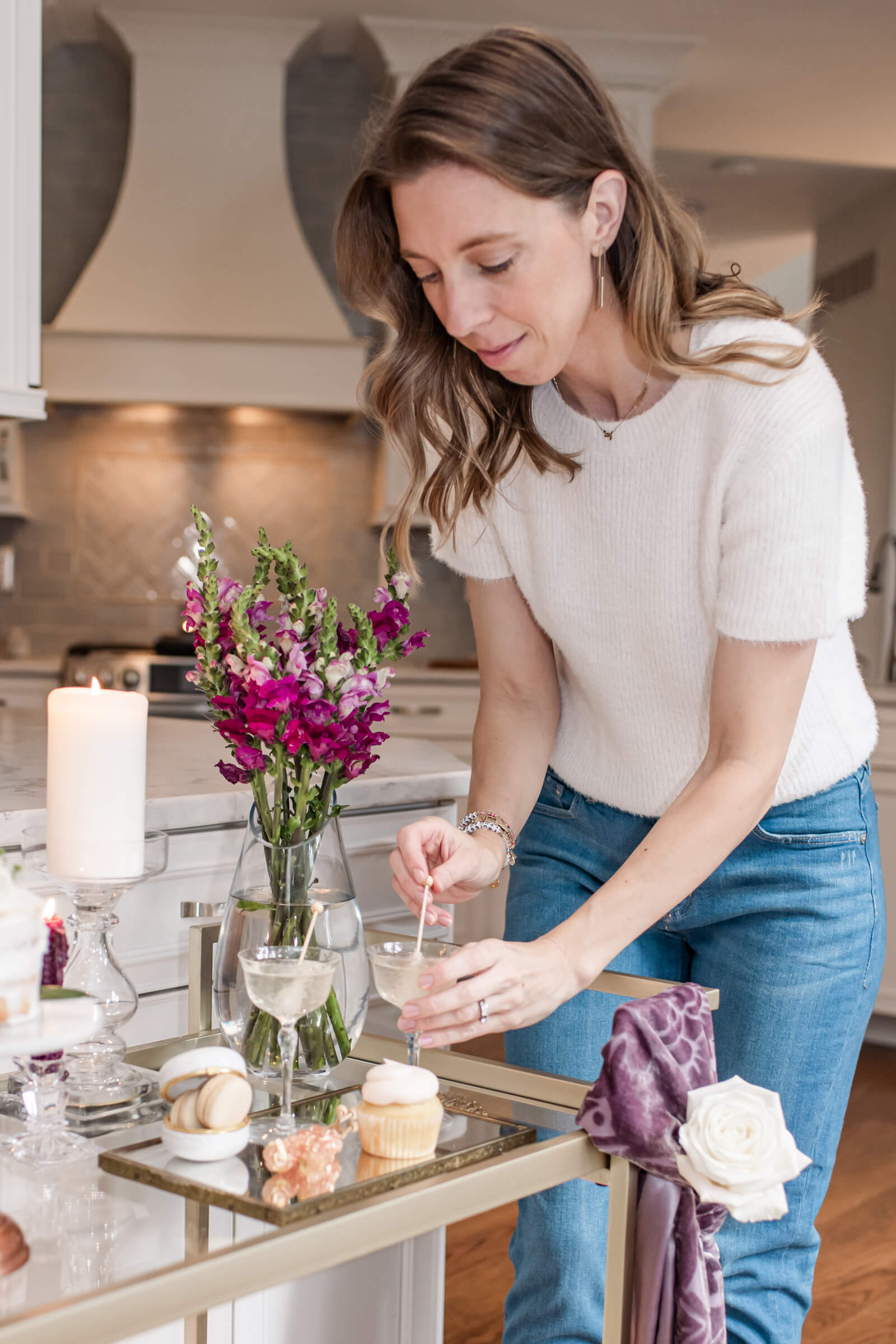 Powell is the heart and soul of her business and does everything herself. For larger weddings, she often enlists help from family members to assist in setting up extensive dessert tables. "My husband has named himself the unofficial taste tester," says Powell.
Powell runs Truly Scrumptious from her Carroll County home where she has three dedicated spaces for all her business needs. The first space is her home office which she shares with her husband to complete her social media planning, invoices/payments, and emailing. The second space is her basement in which she is able to store everything she needs to create dessert masterpieces from glass wear to decorations.
"I am an organization freak so I have everything organized on large metal shelves—cake stands on one shelf, candles on another. I have slowly acquired props from people over the years throughout being in the event industry," says Powell.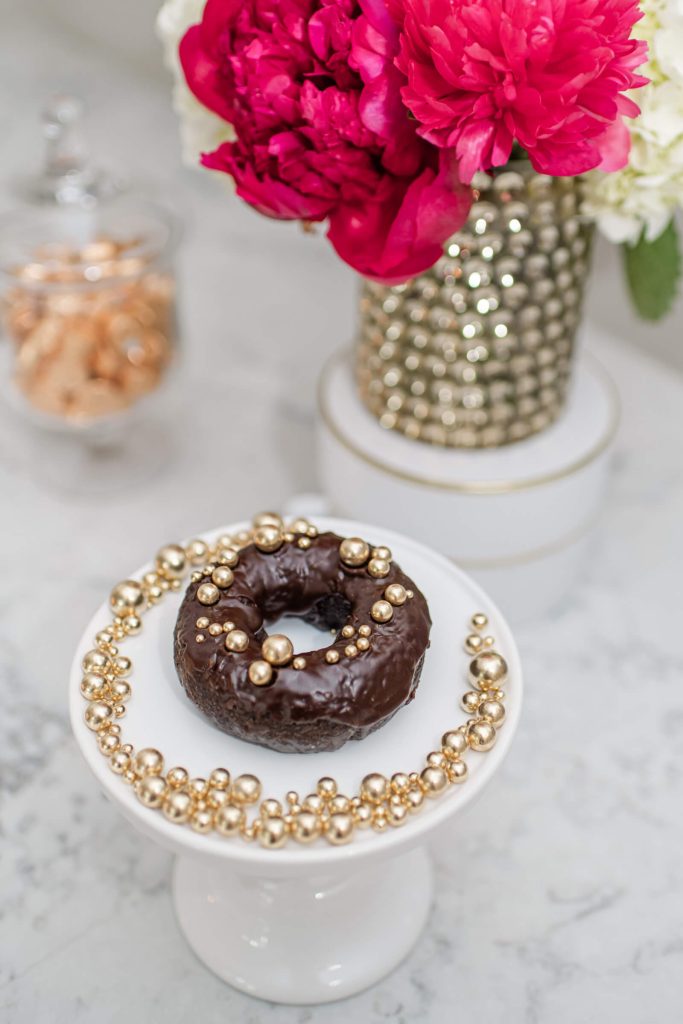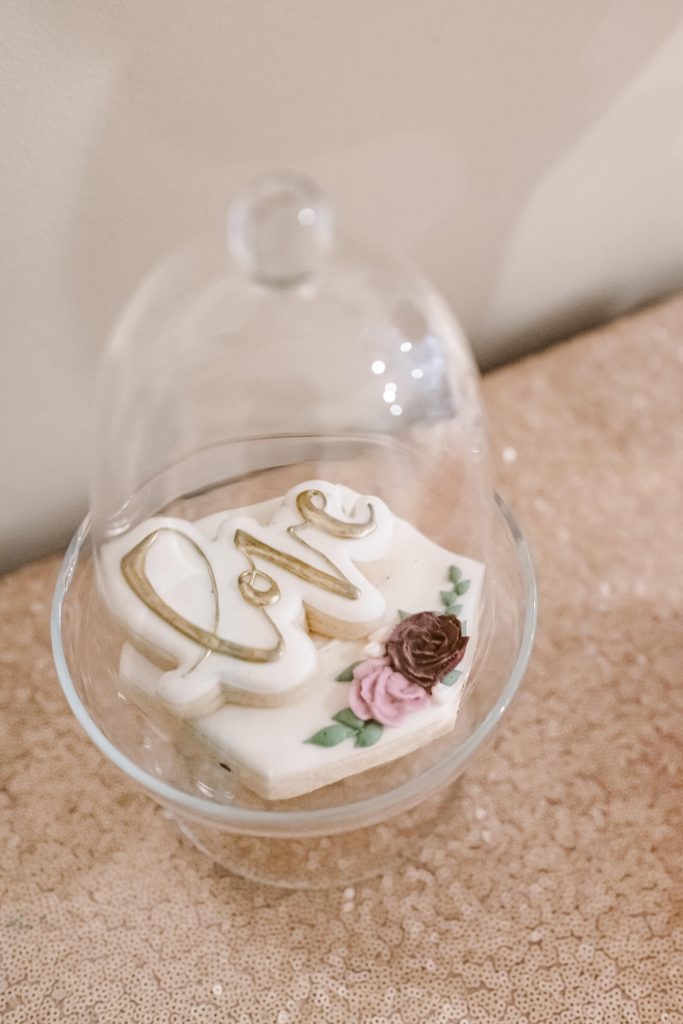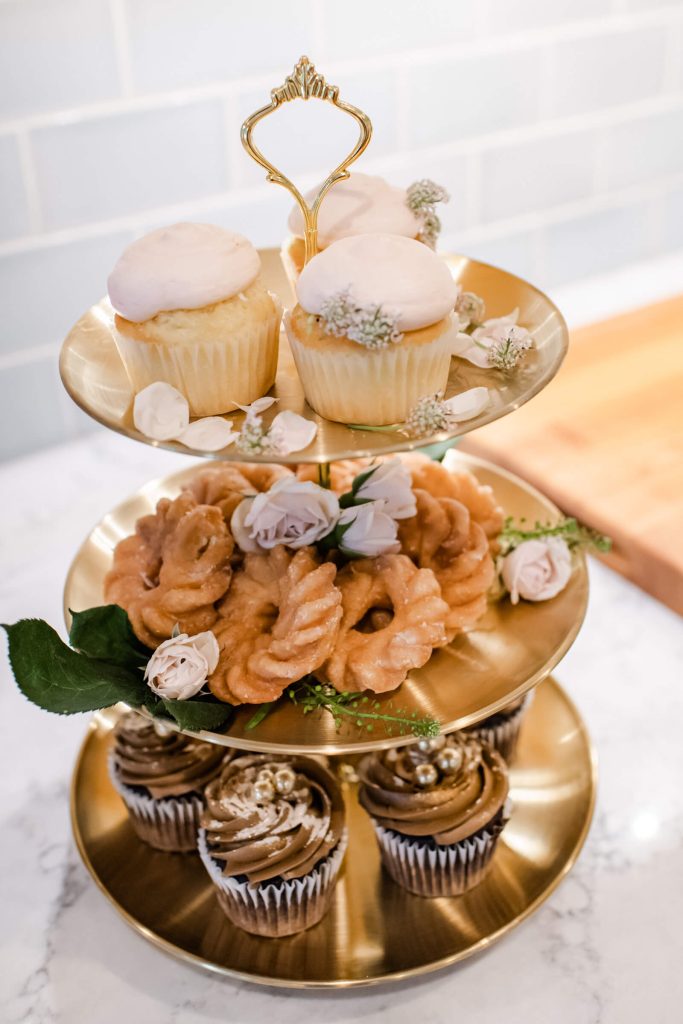 And the third space is a basement bedroom that Powell converted to a workspace that has two pop-up tables where she is able to do mock set-ups. This space allows for an almost complete idea of what the actual event set-up will look like, so everything is organized before arriving on site.
The true creative magic happens at the wedding site where Powell is able to see everything together. Day of decisions are often made to ensure the best dessert table design, "which can be stressful but also exhilarating," she says.
"I do not make any of the desserts or candy I use and that is a big misconception," says Powell. As a local small business herself, Powell knows the importance of supporting other businesses like her own and sources the majority of her desserts and candies from local businesses. Some of her favorite local businesses include Starry Night Bakery, Kupcakes & Co, The Savory Soirée, and Mrs. Macarons is Truly Scrumptious' exclusive Macaron vendor. Throughout her business journey she has created long-lasting relationships with local vendors that she knows she can rely on with their high-quality dessert options.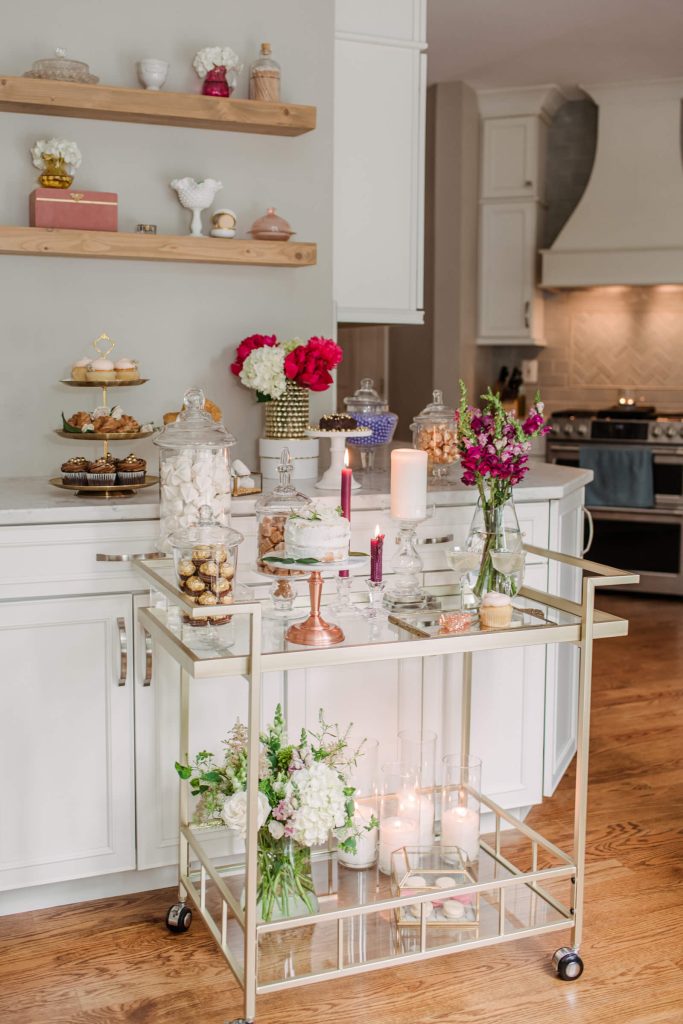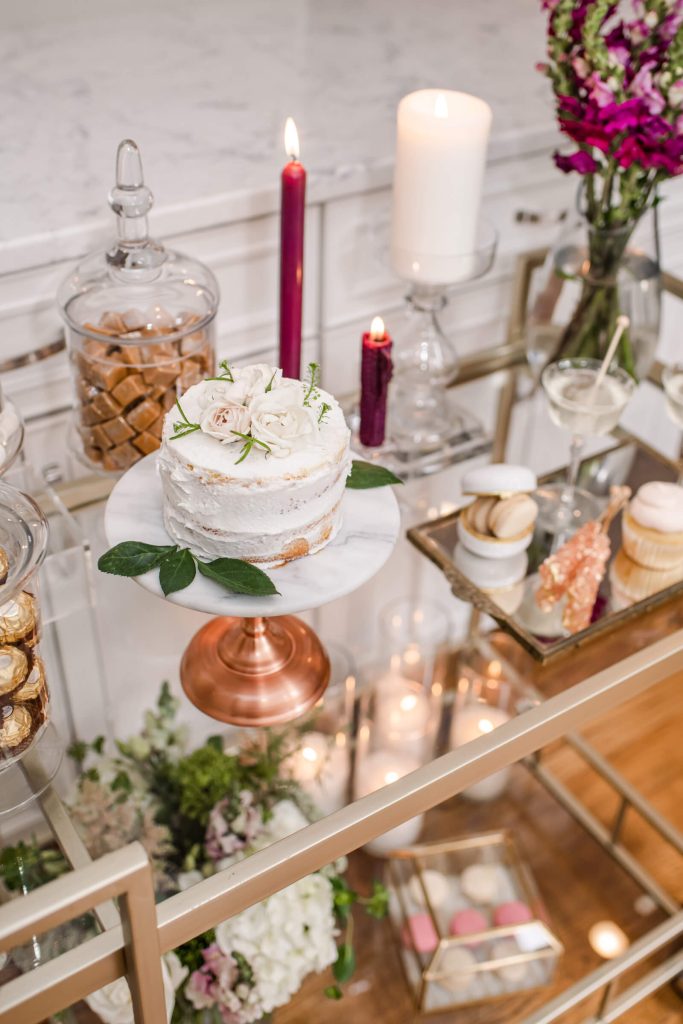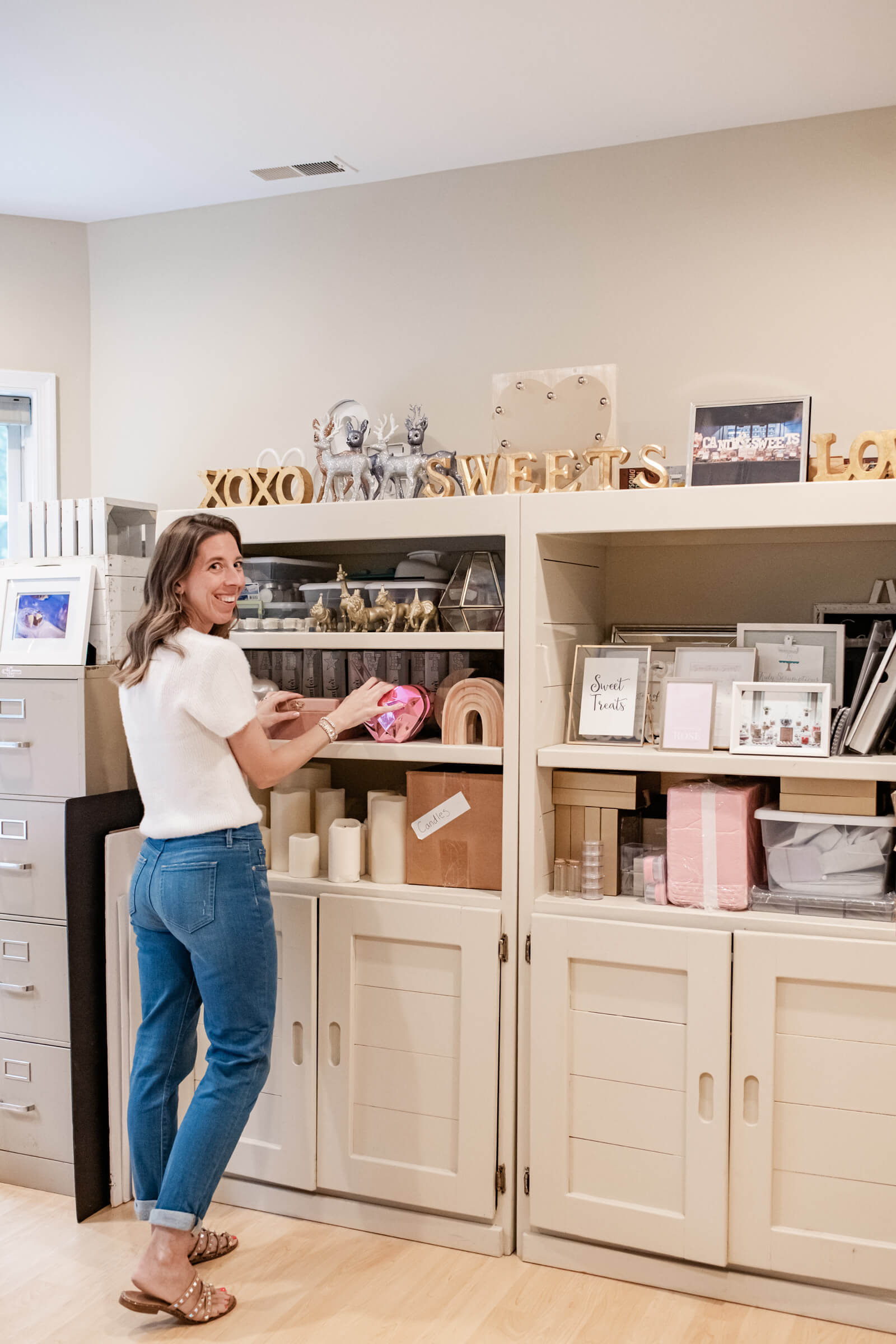 Powell says her favorite part of her business is the creative outlet it provides her and now as a mother to three it's also provided a therapeutic outlet.
"Some people might say that I am limited when it comes to creating because I have to stick with the client's colors and flowers, but I don't see it that way. I love hearing all the details and then coordinating it with a beautiful dessert table," she says.
"I see that a lot of people want to provide an experience at their wedding, and this is an experience," says Powell. : "It looks beautiful, and it tastes great."