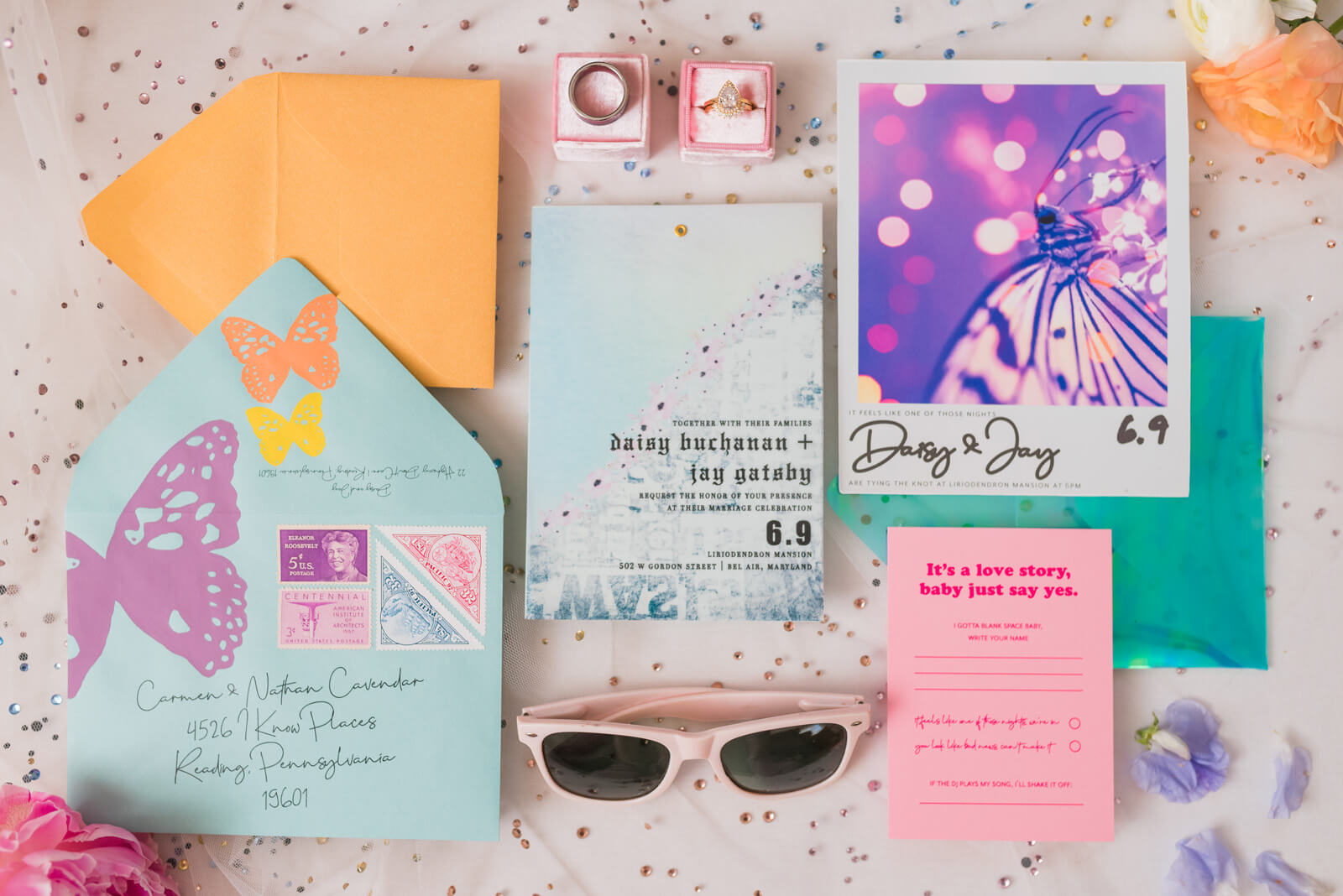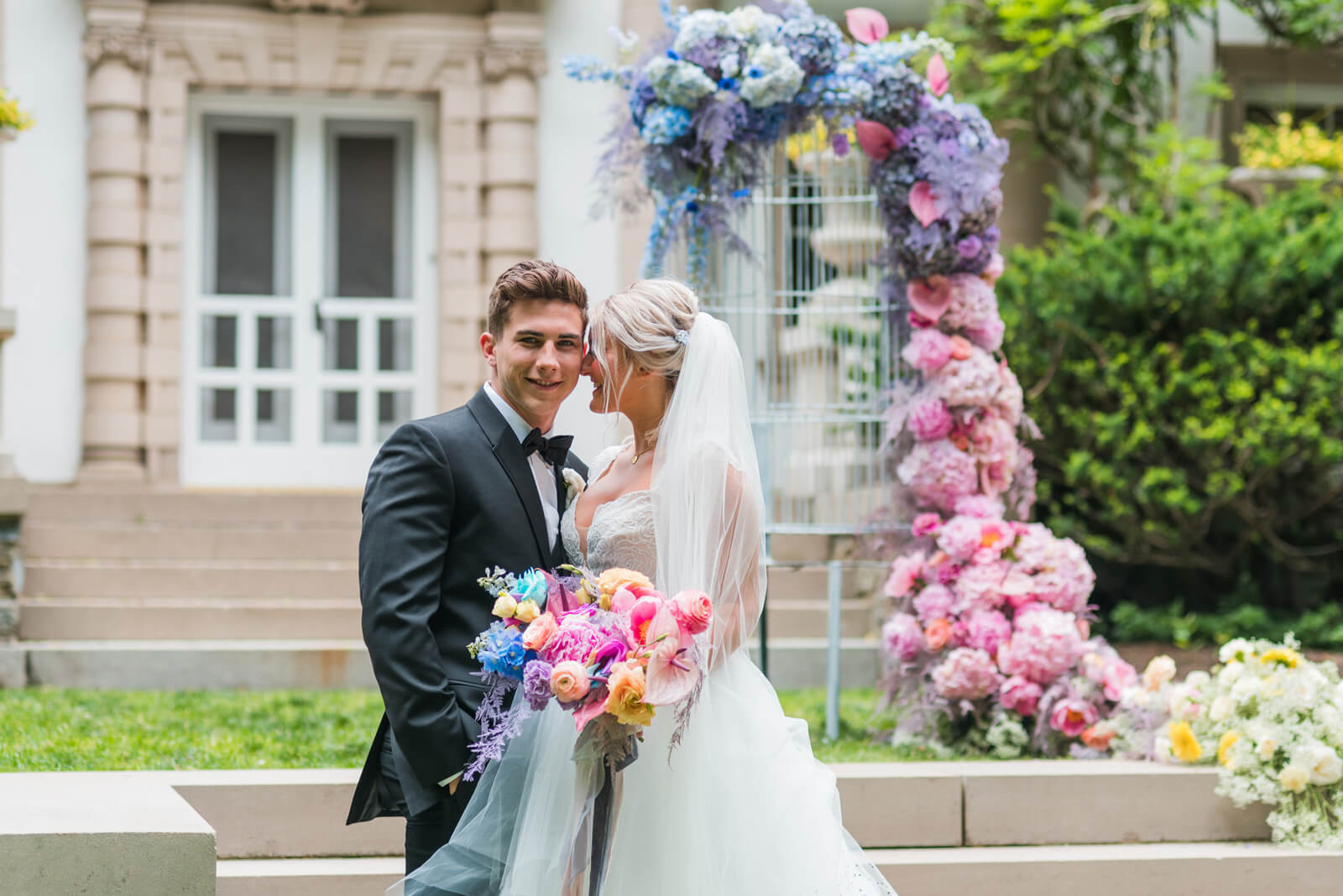 Ashton Kelley, of Ashton Kelley Photography, knew it was a long shot to invite her idol Taylor Swift to her wedding back in 2016, but she took the risk and mailed the invitation anyway, completed with a custom liner containing the lyrics to one of her favorite songs, "Ours."
Unfortunately, despite her best effort and the strong Swiftie undertone of her Fells Point wedding, Taylor must have been busy that day.
What does a super fan do to get the attention of one of America's most famous pop stars? She recruits a team of local Tay-lurking fans to plan an epic wedding editorial, complete with cats, snakes, bird cages, and one massive bounce house.
Ashton and Taylor have more than the love for color and great music in common, they both love to hatch a wonderfully cryptic plan, leaving little secret details, or "Easter eggs" for fans to discover. How many iconic Taylor Swift nods can you find?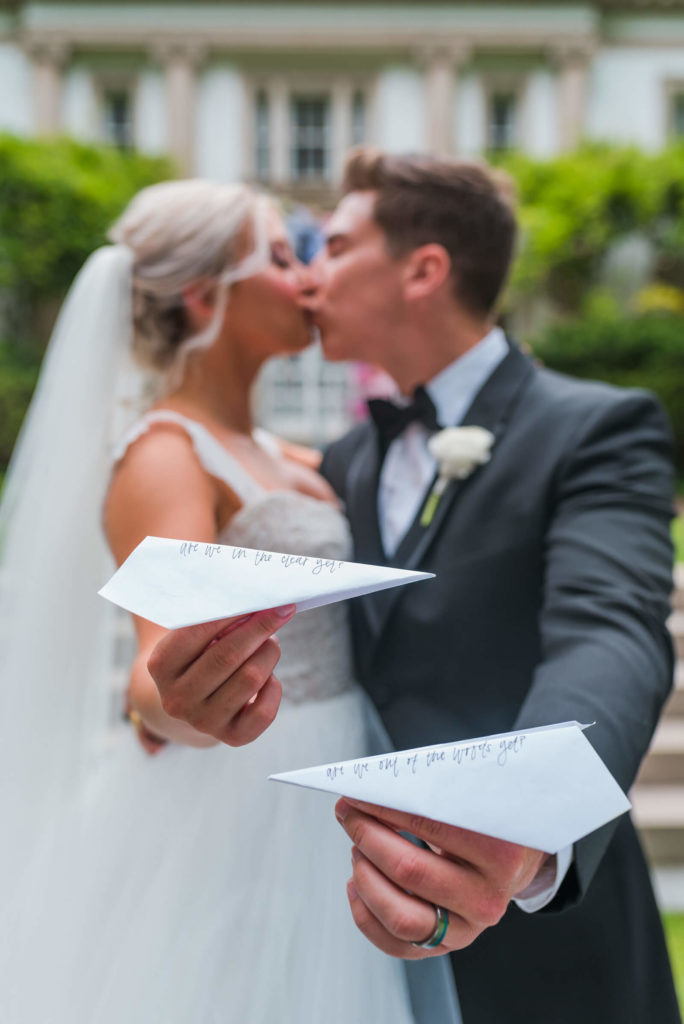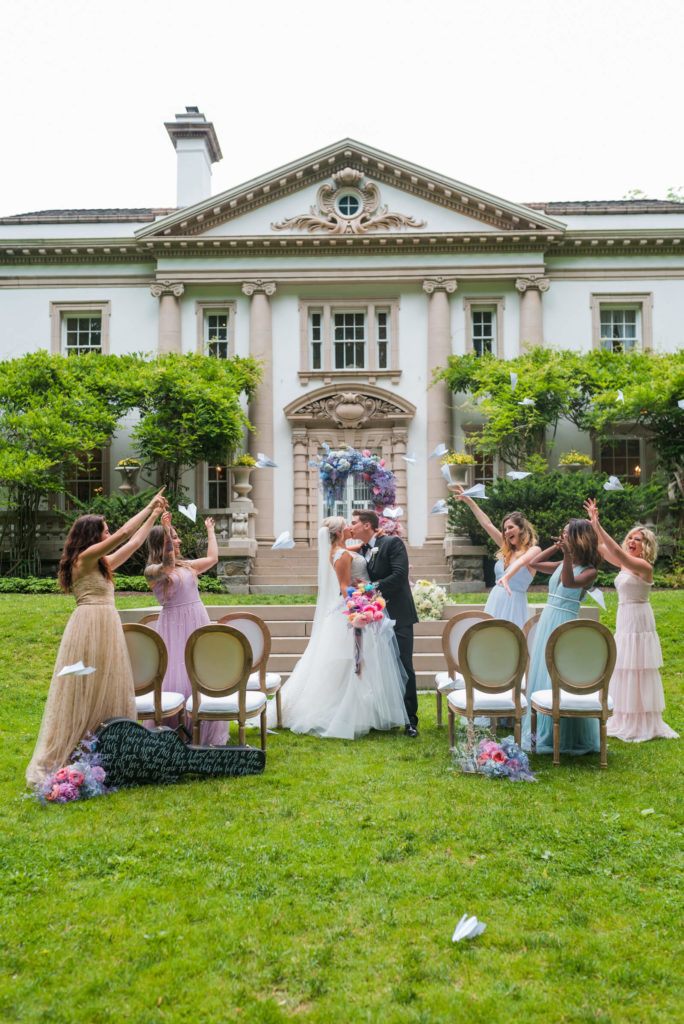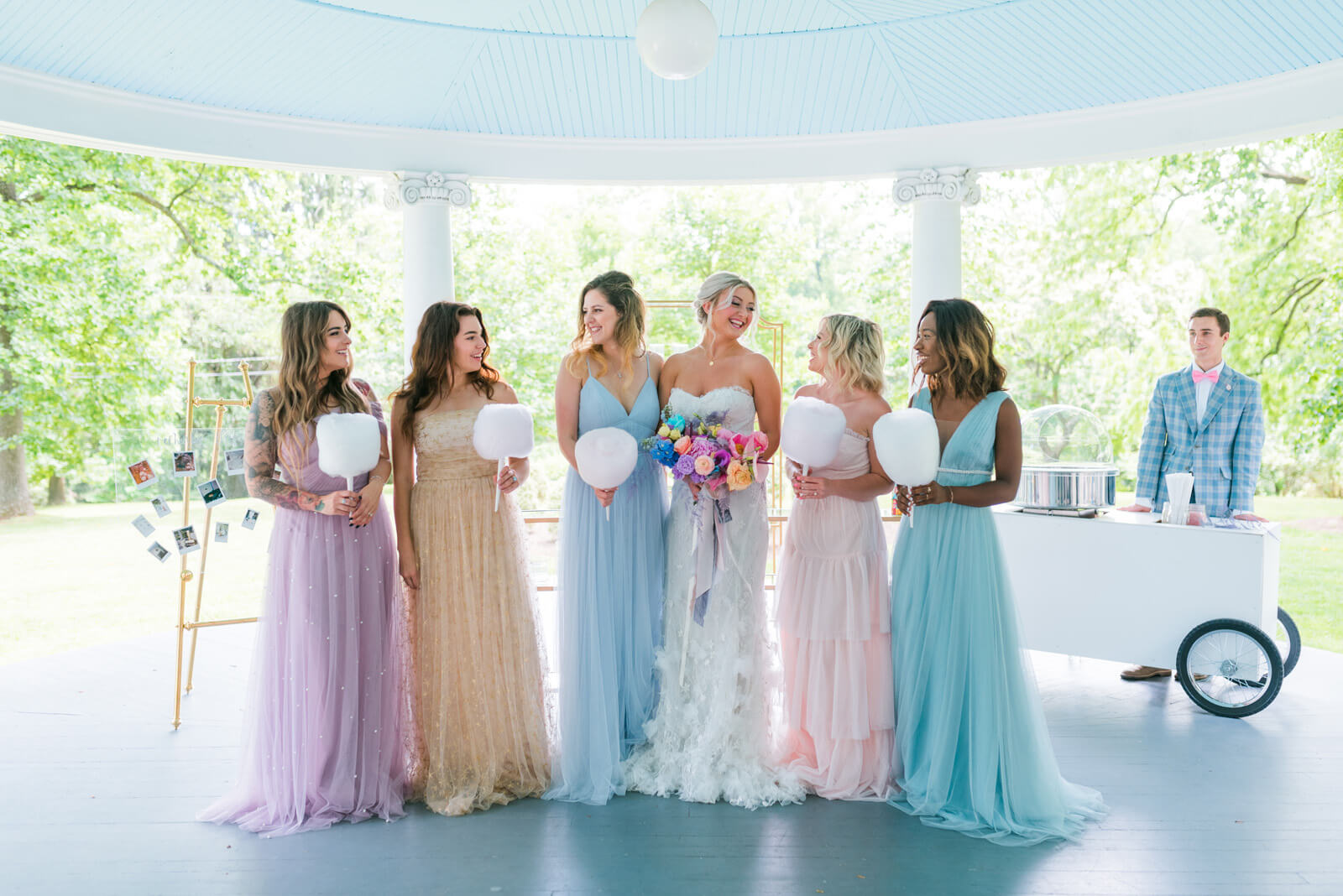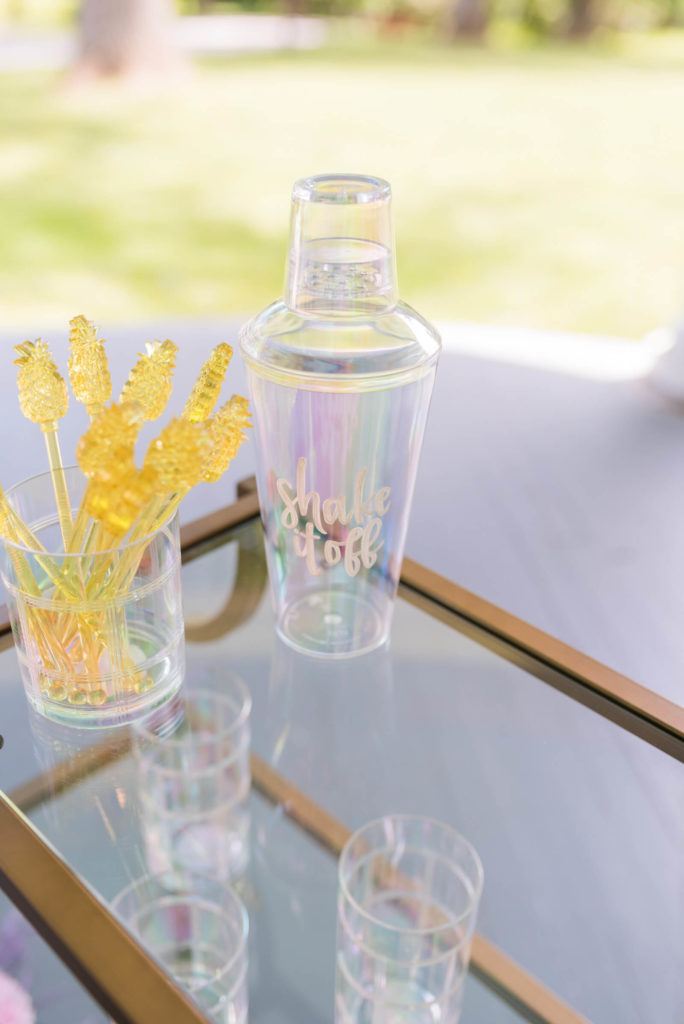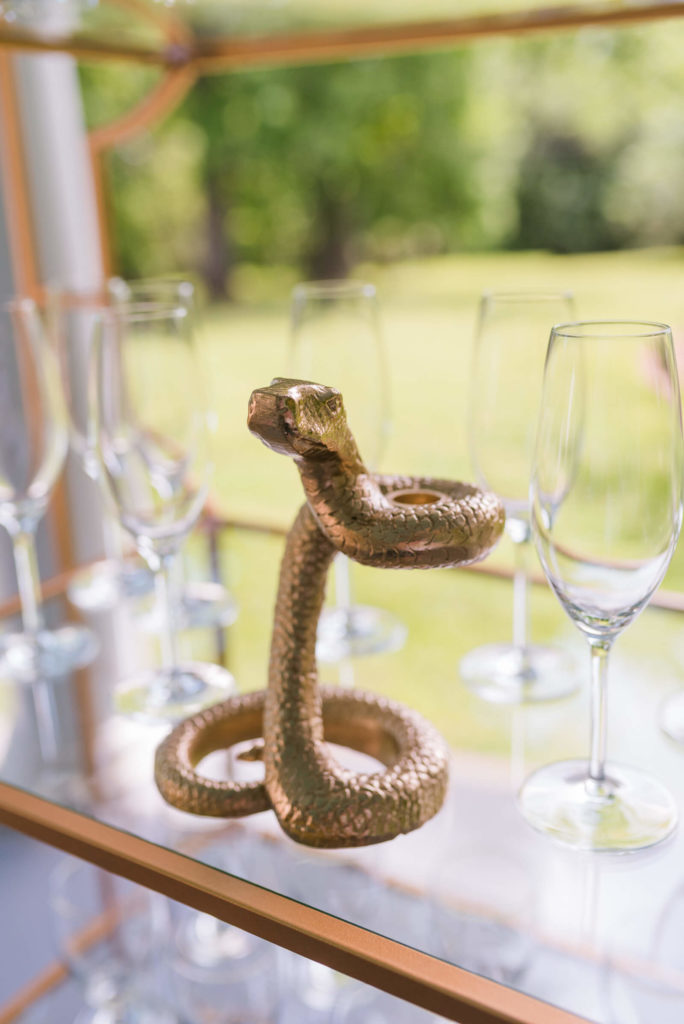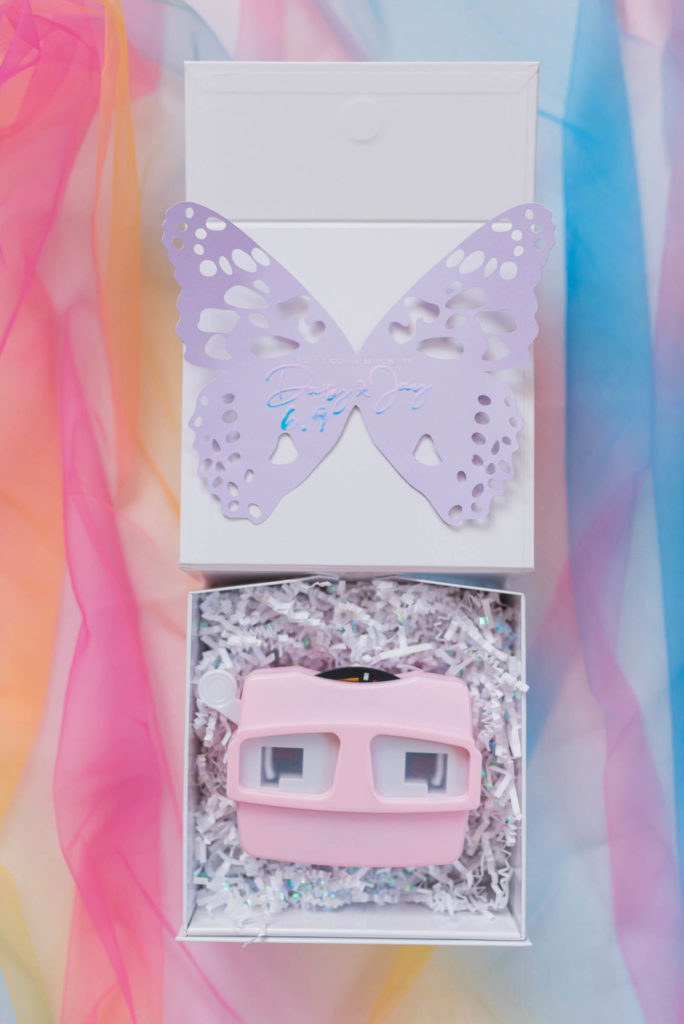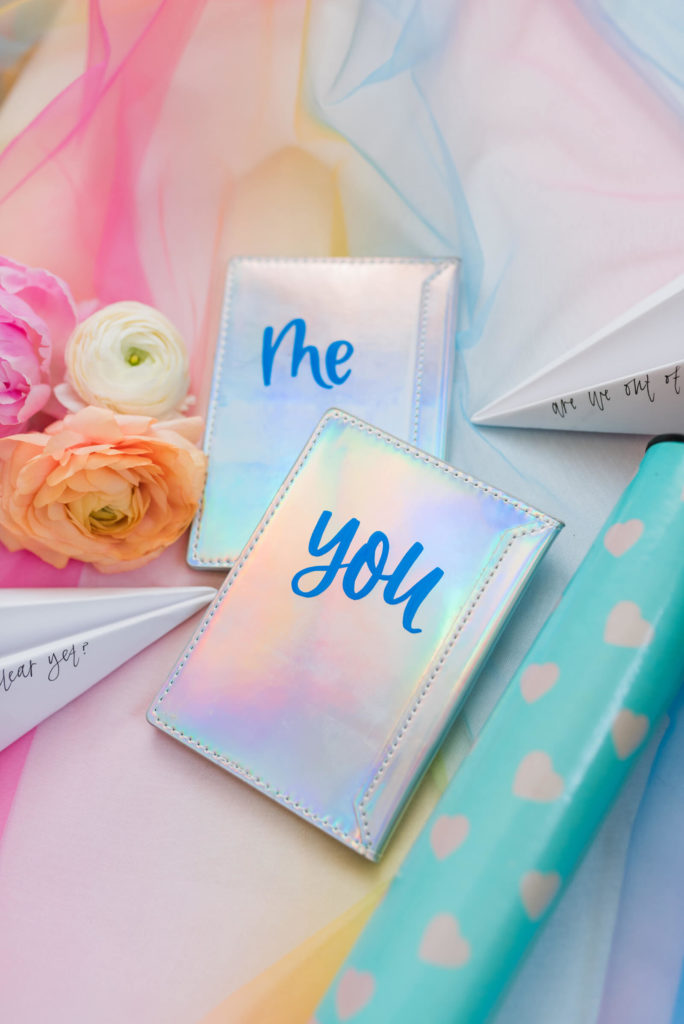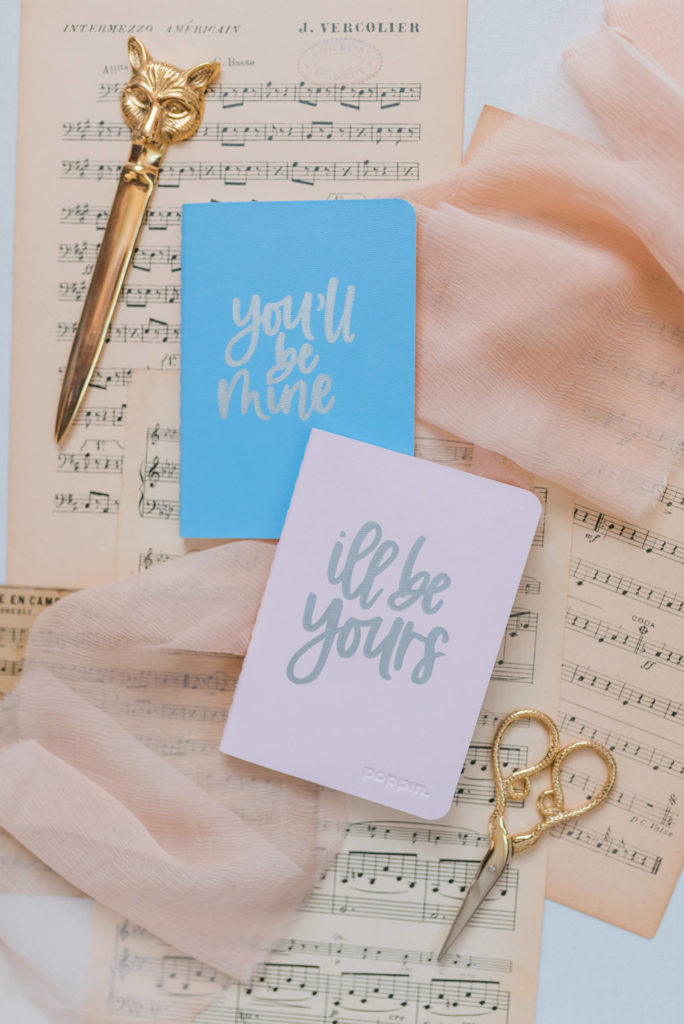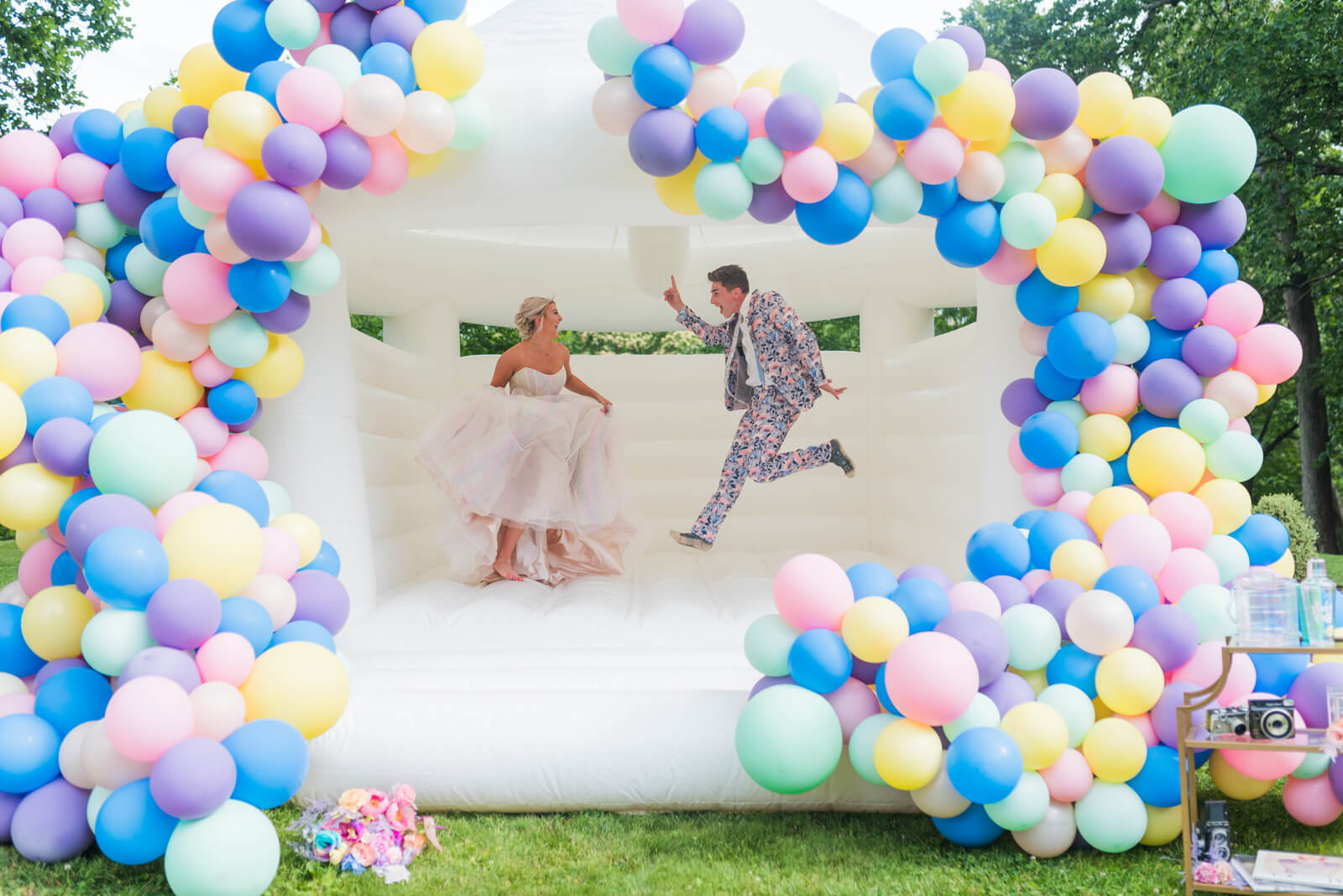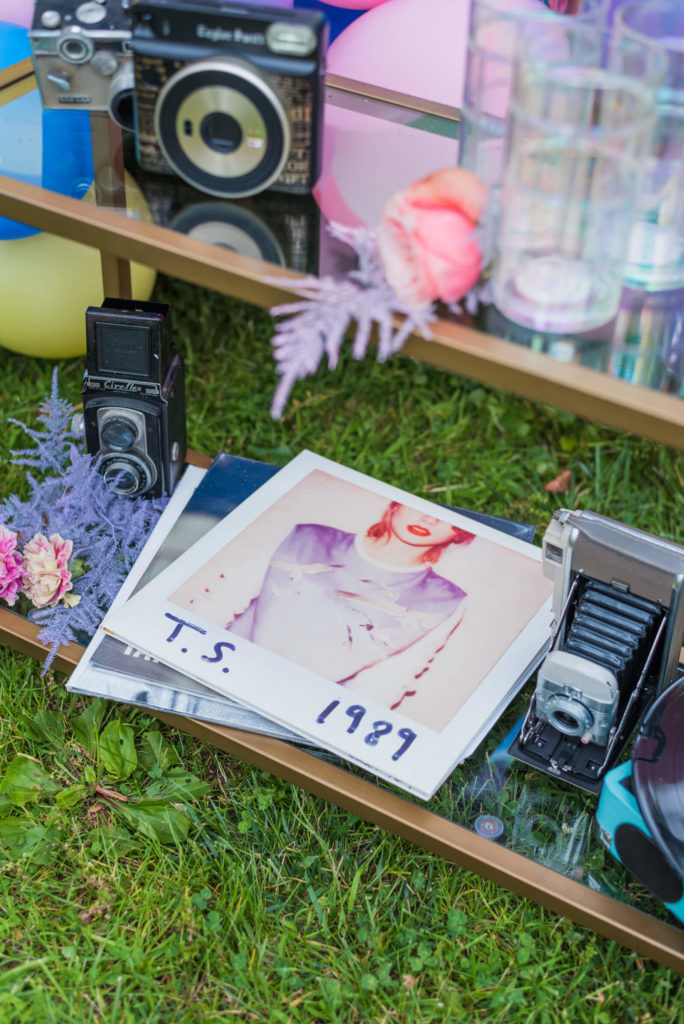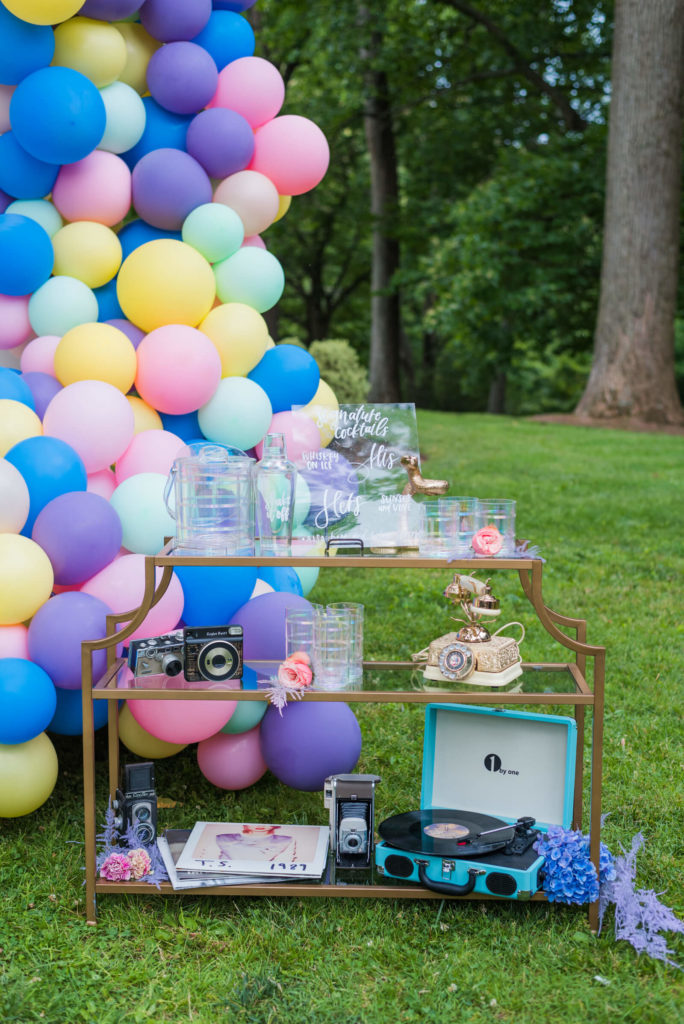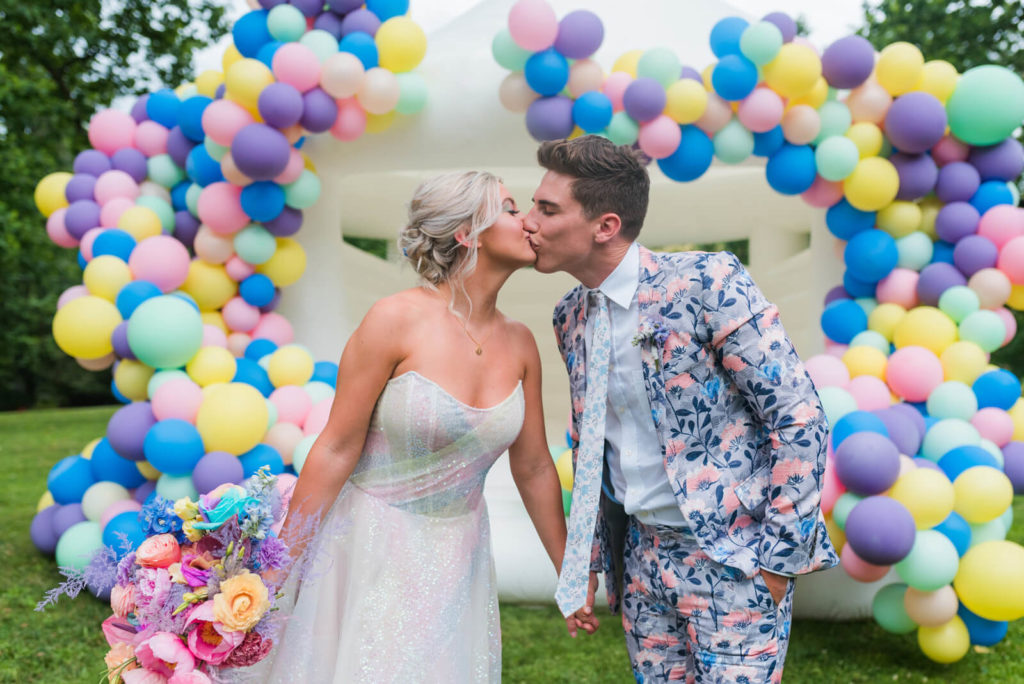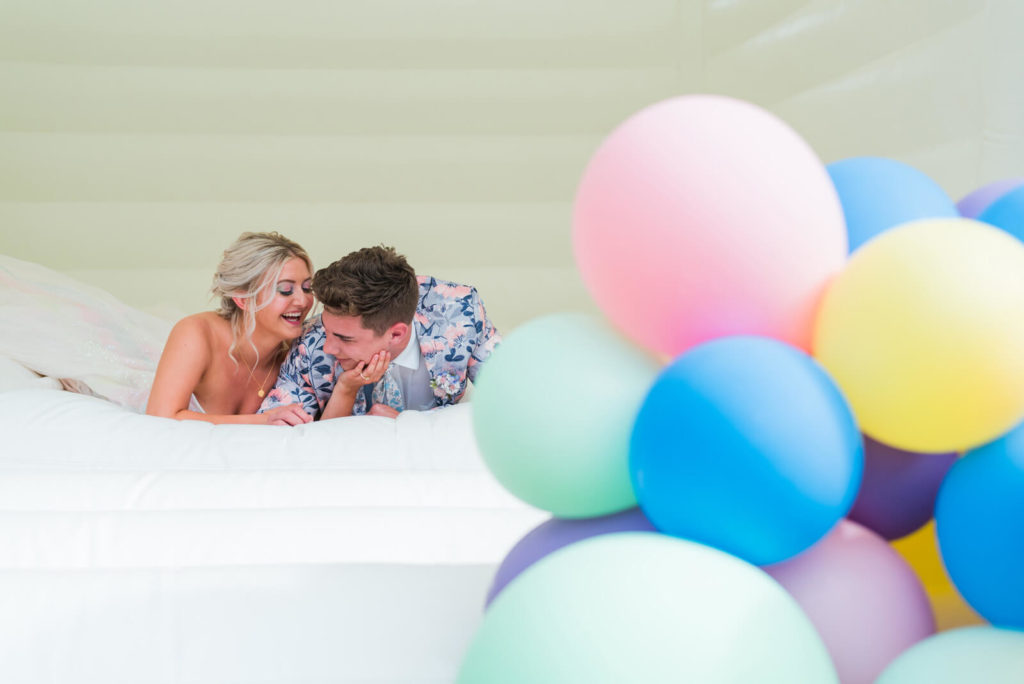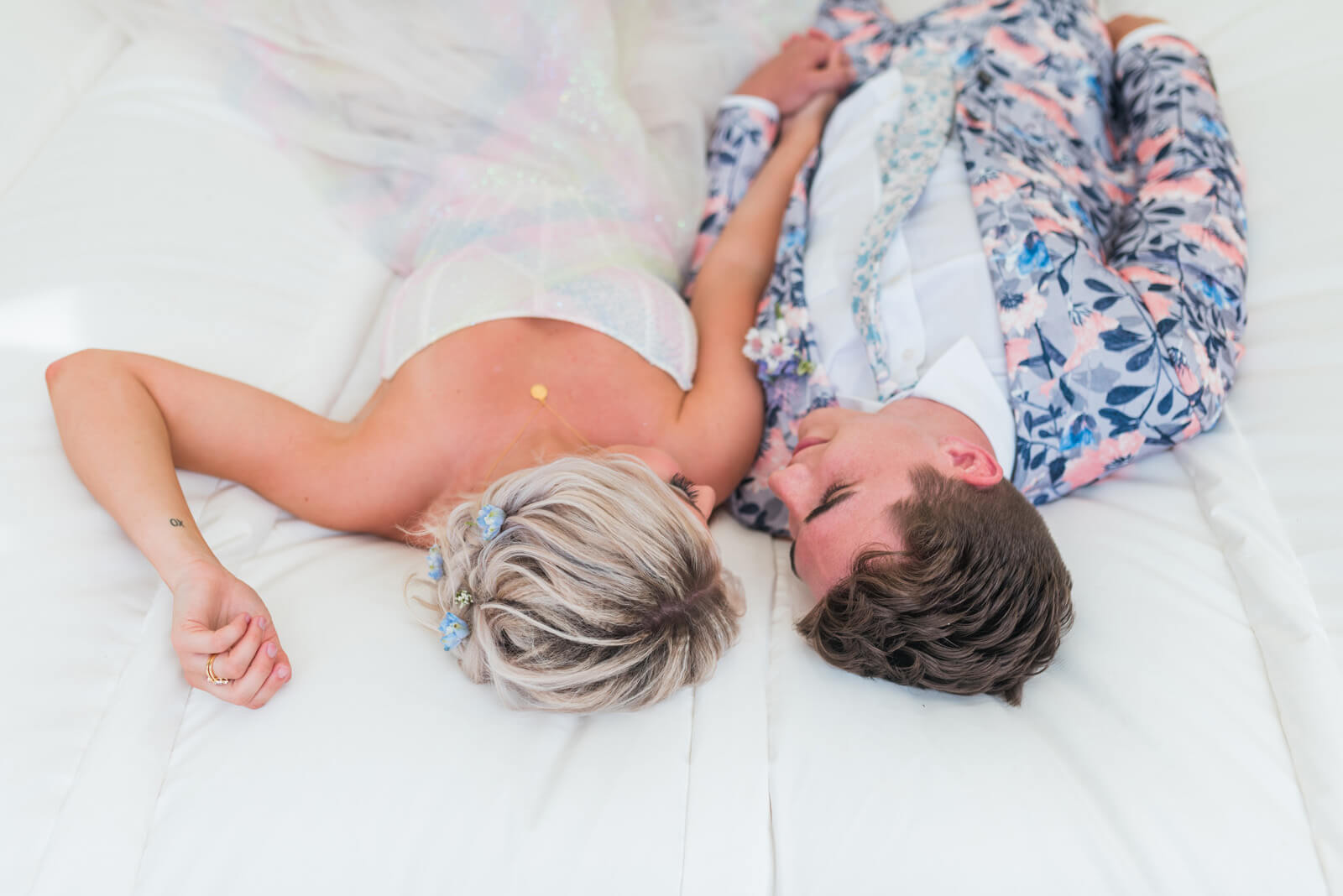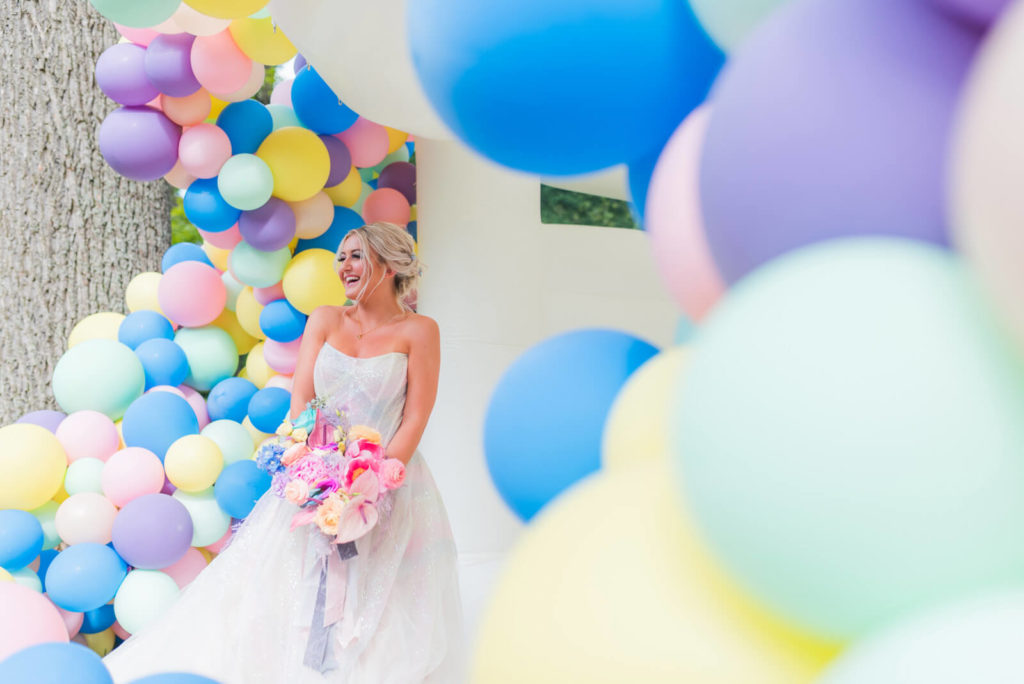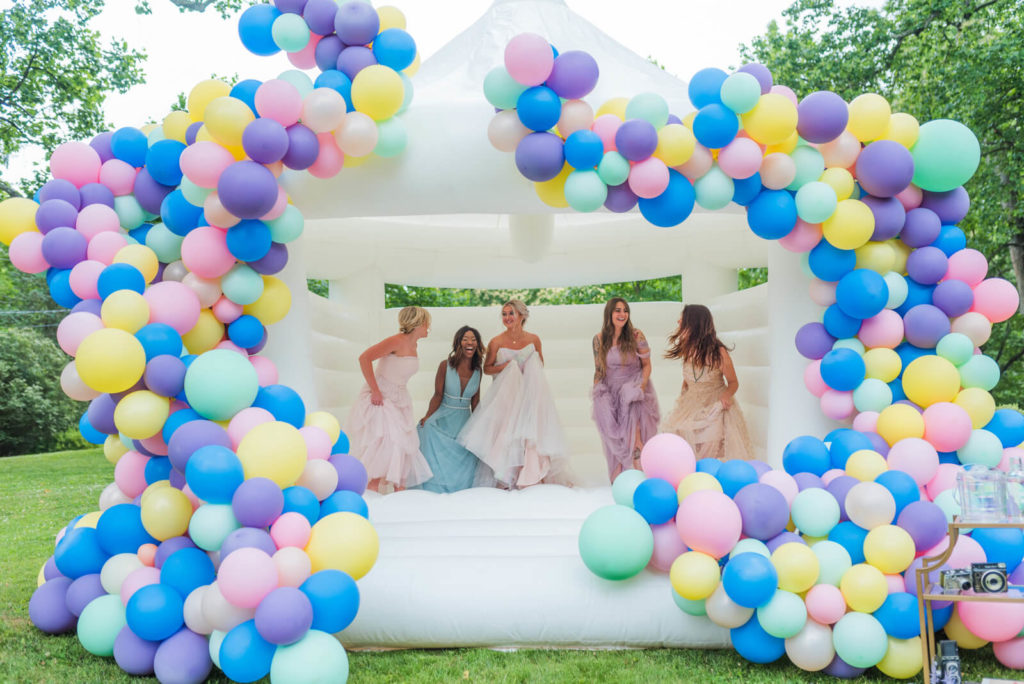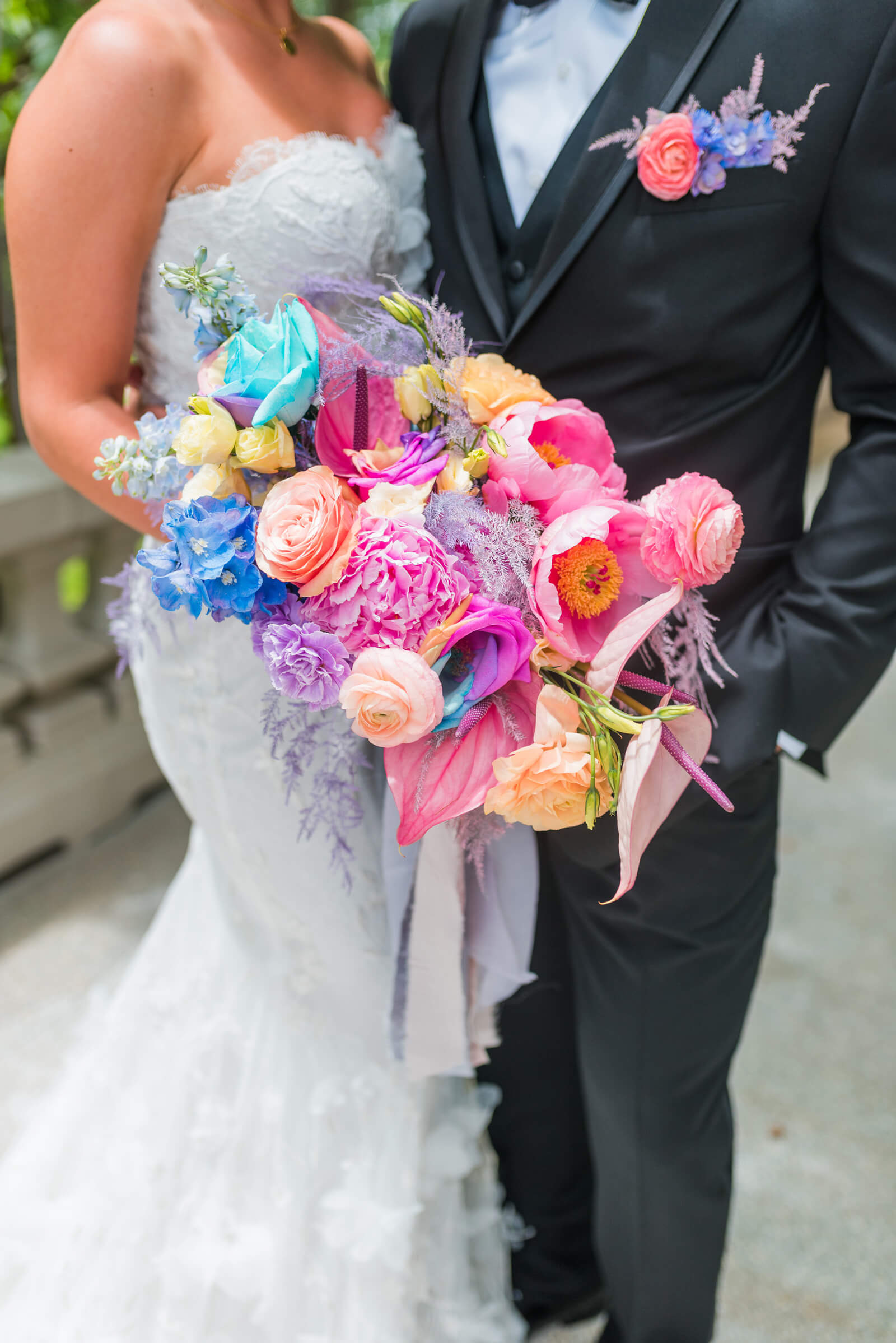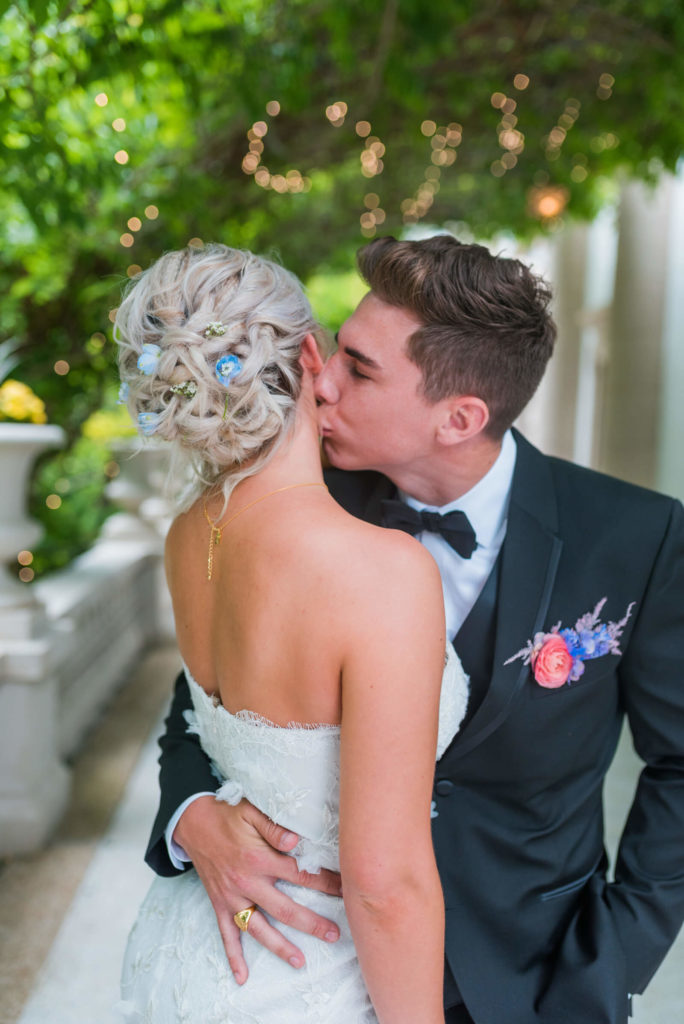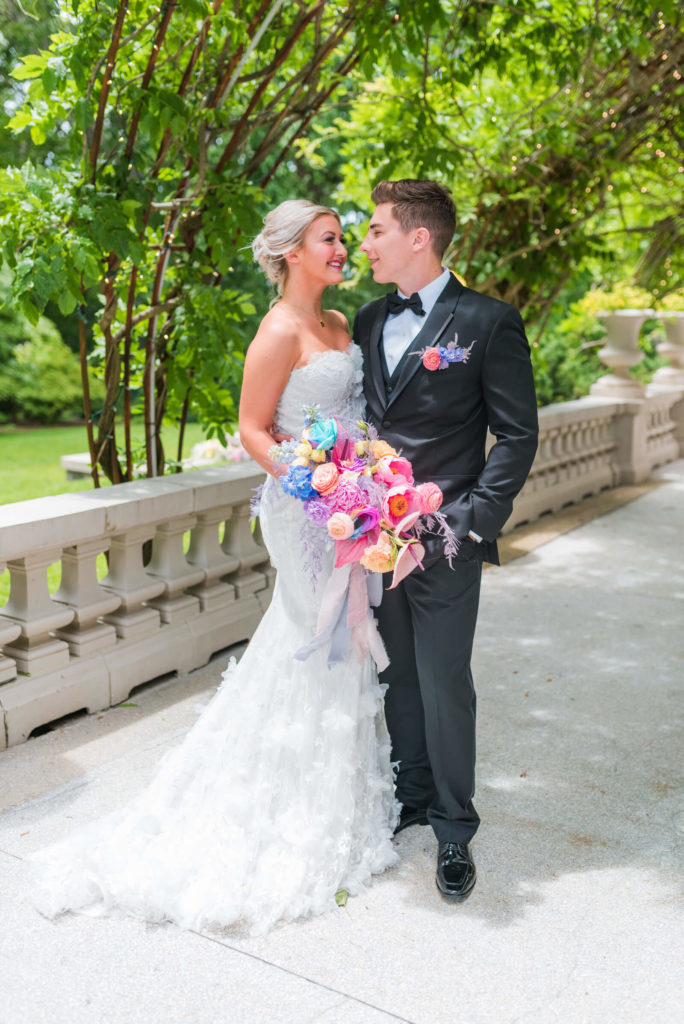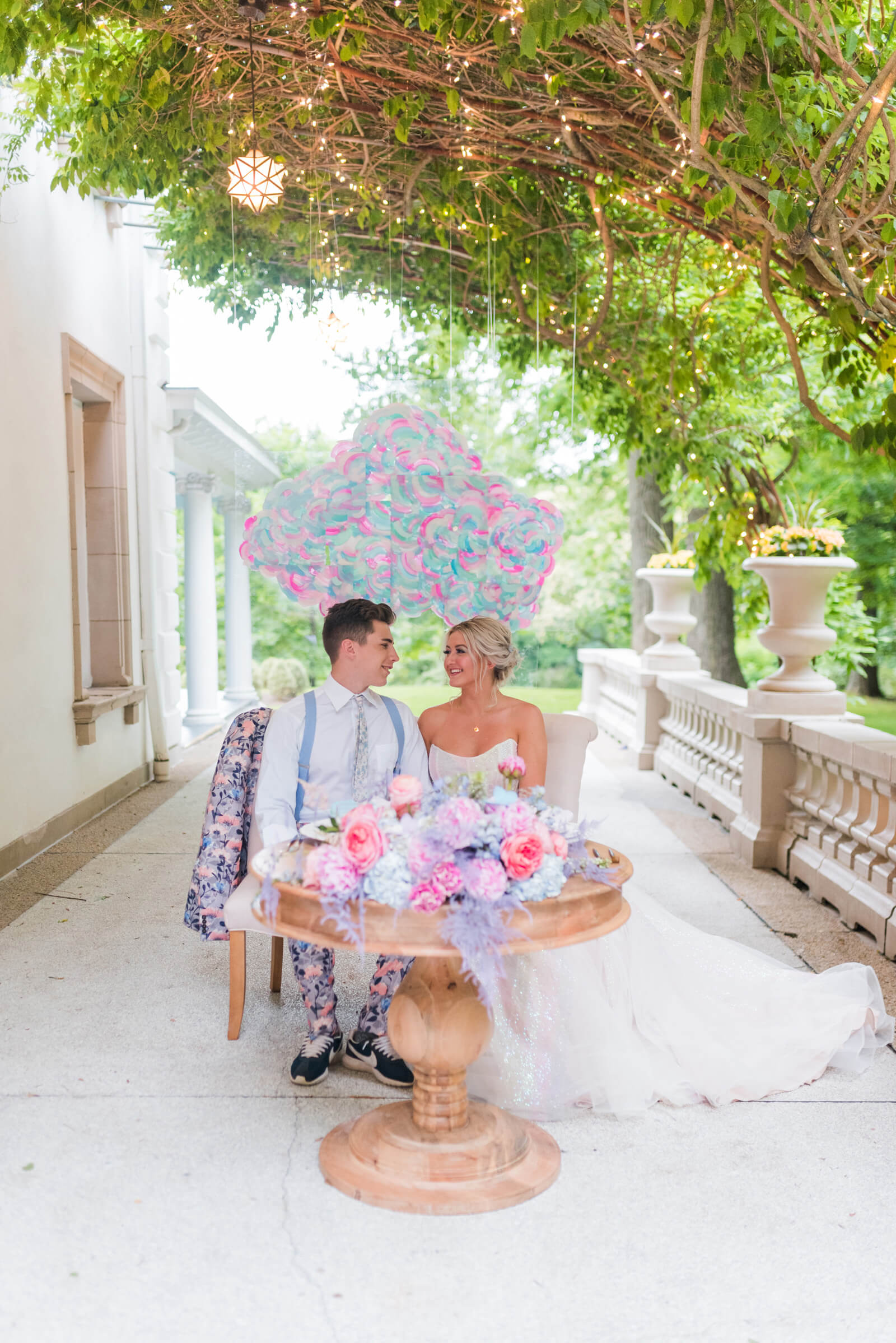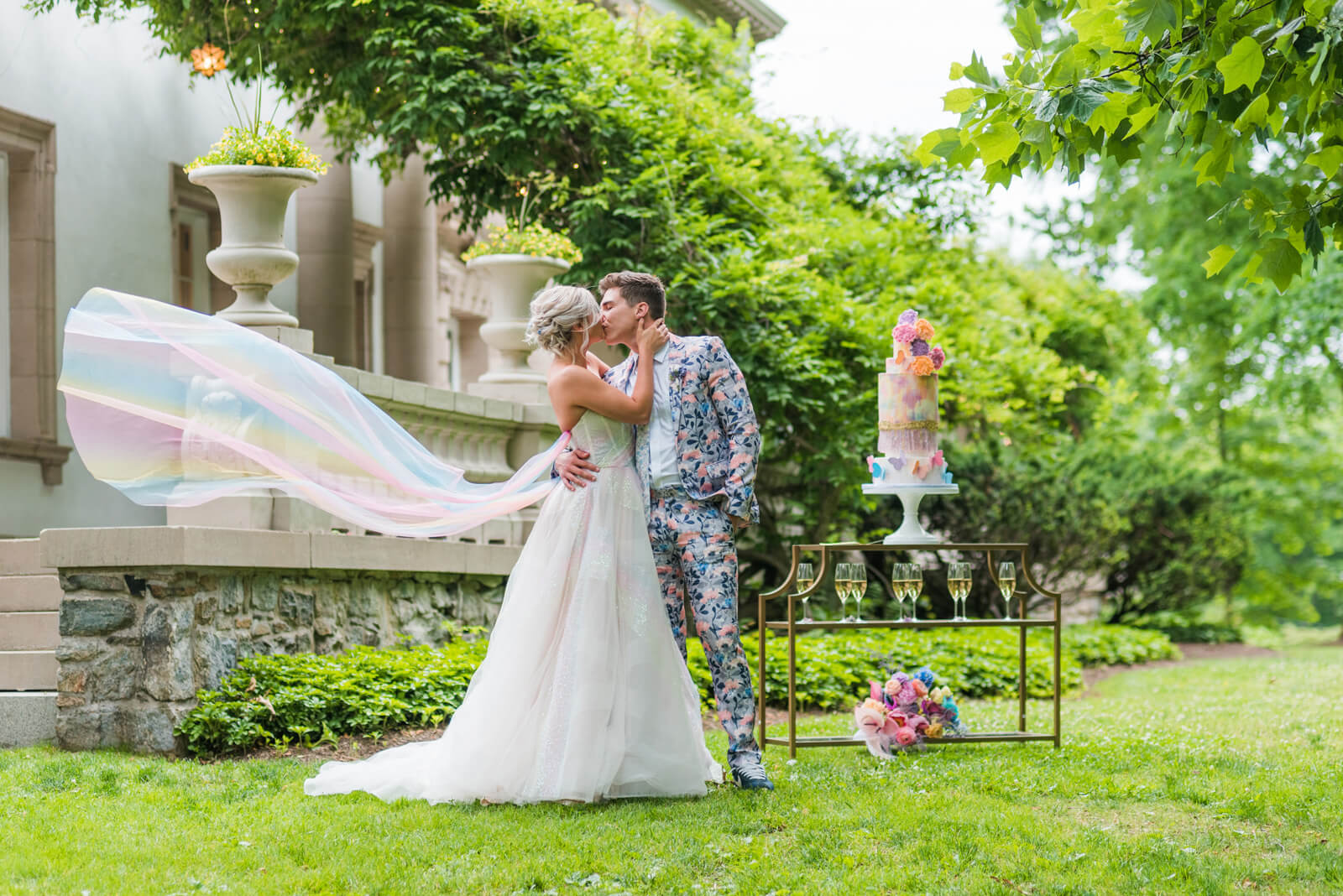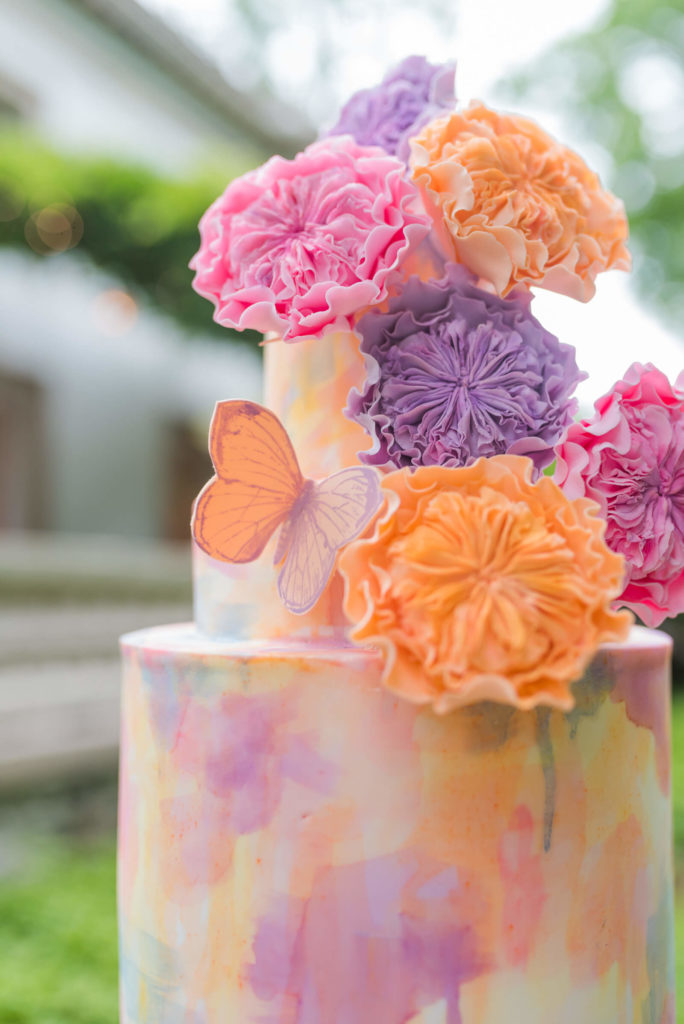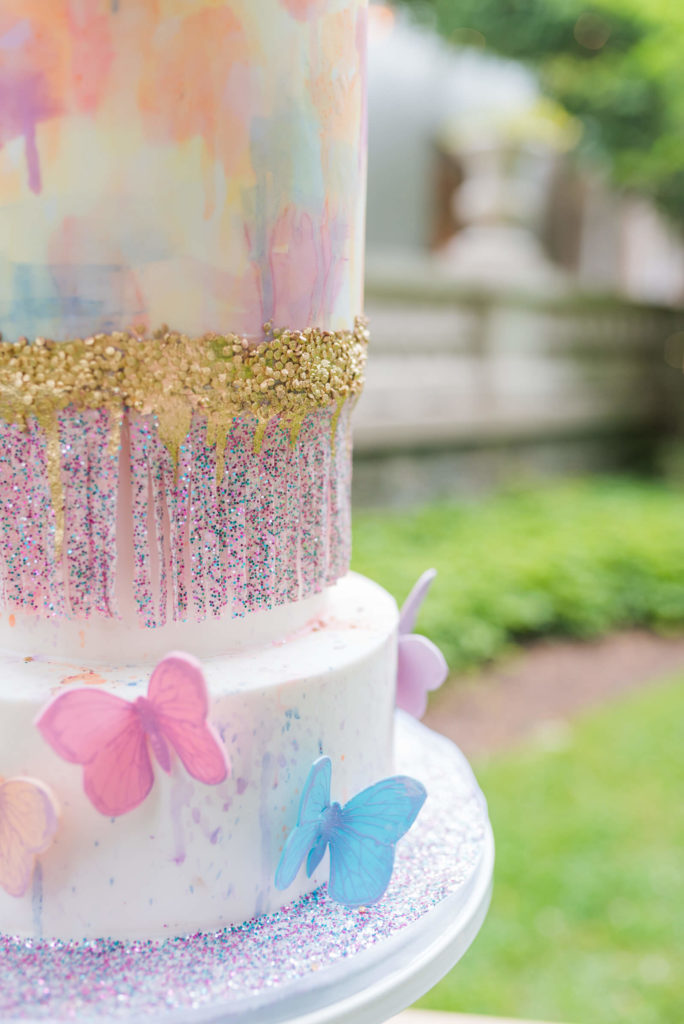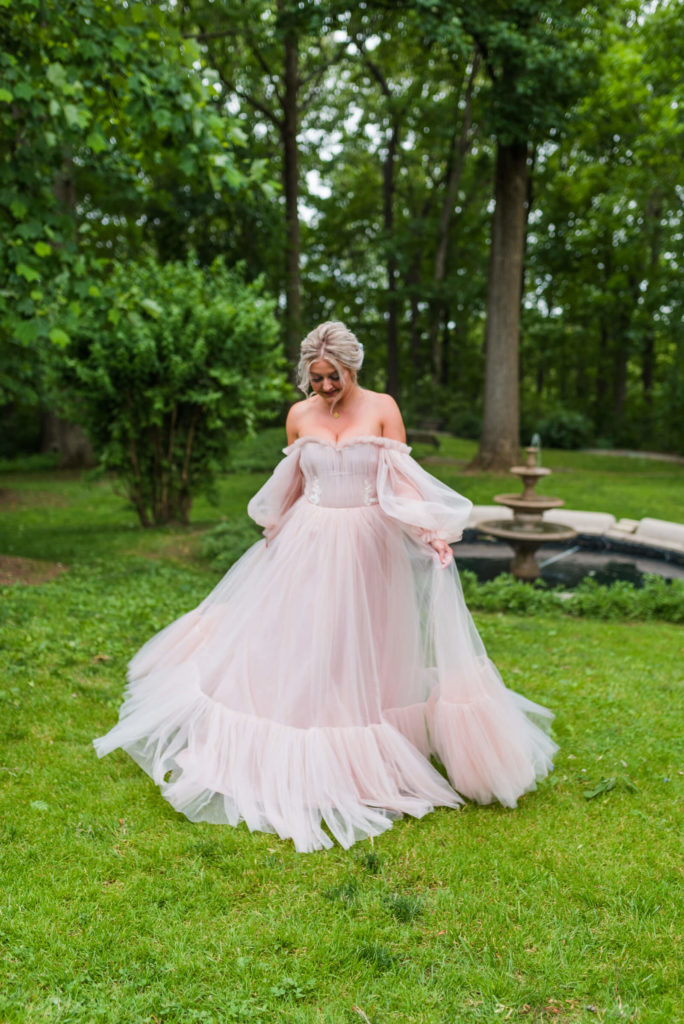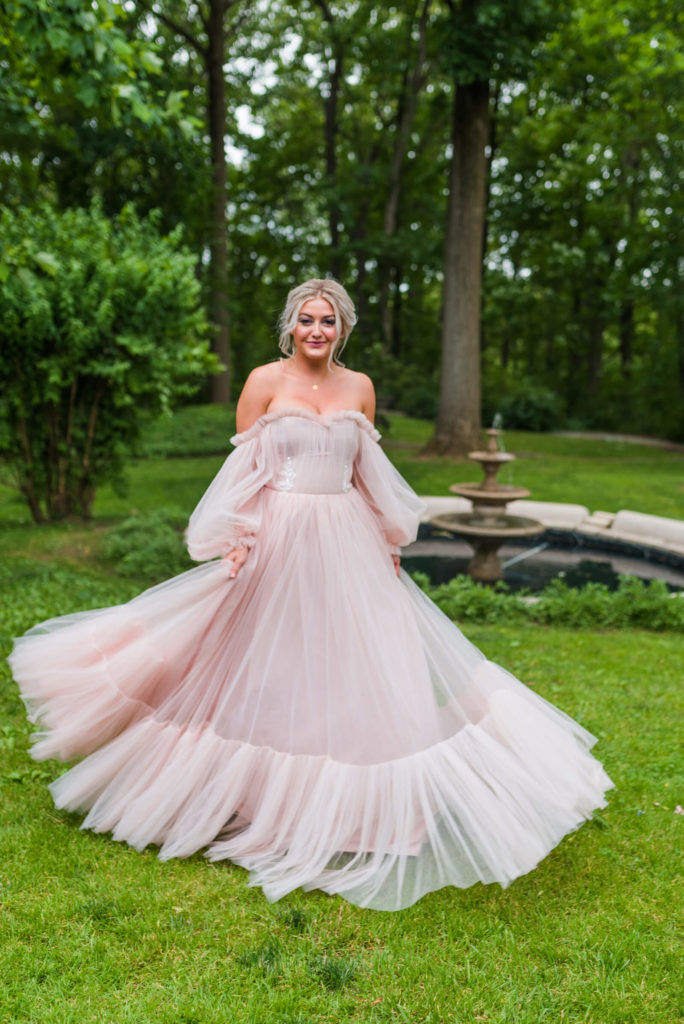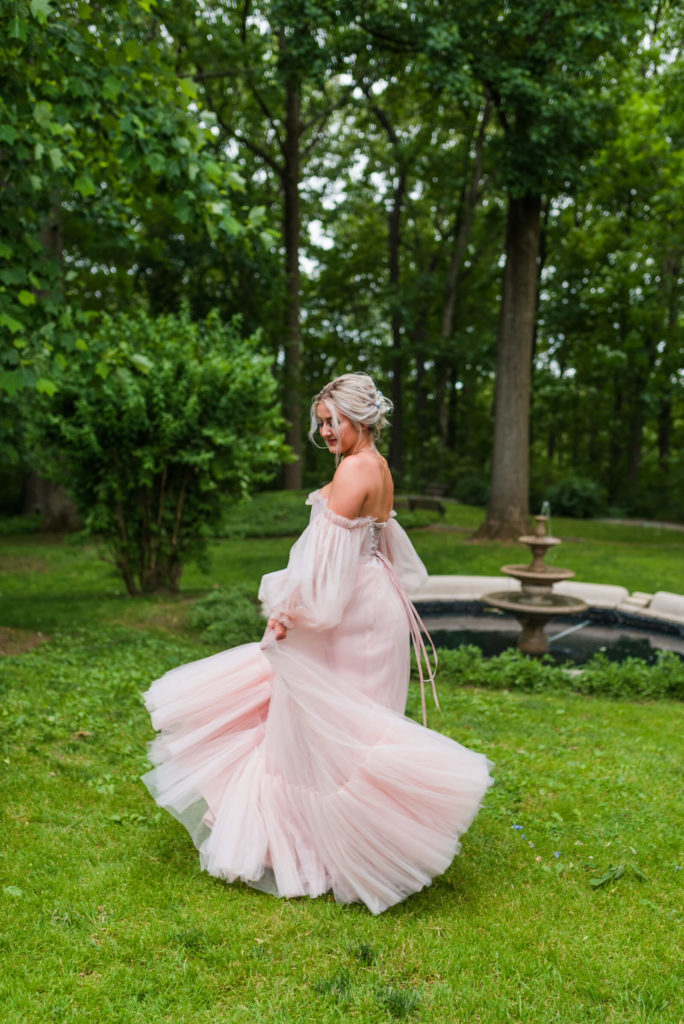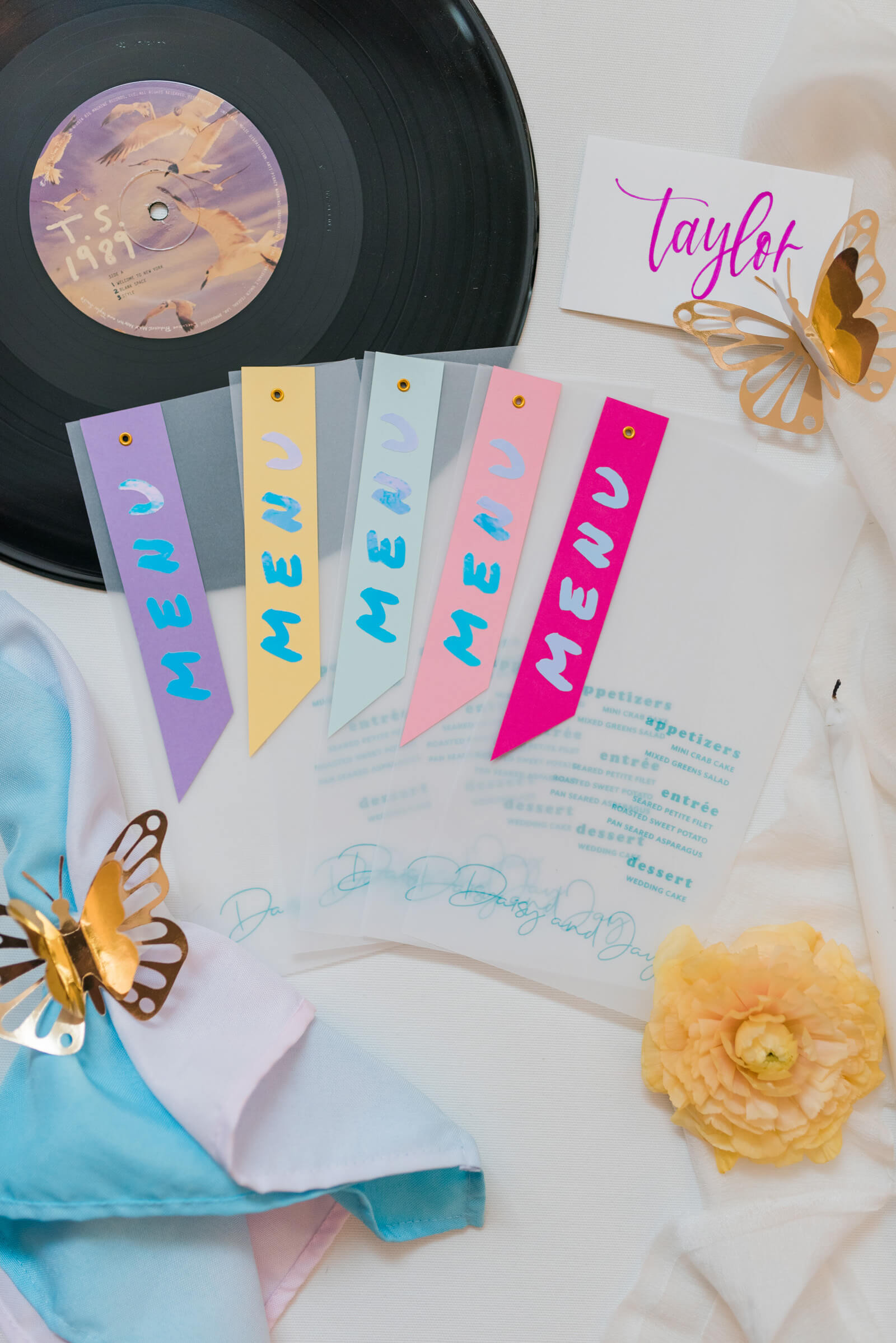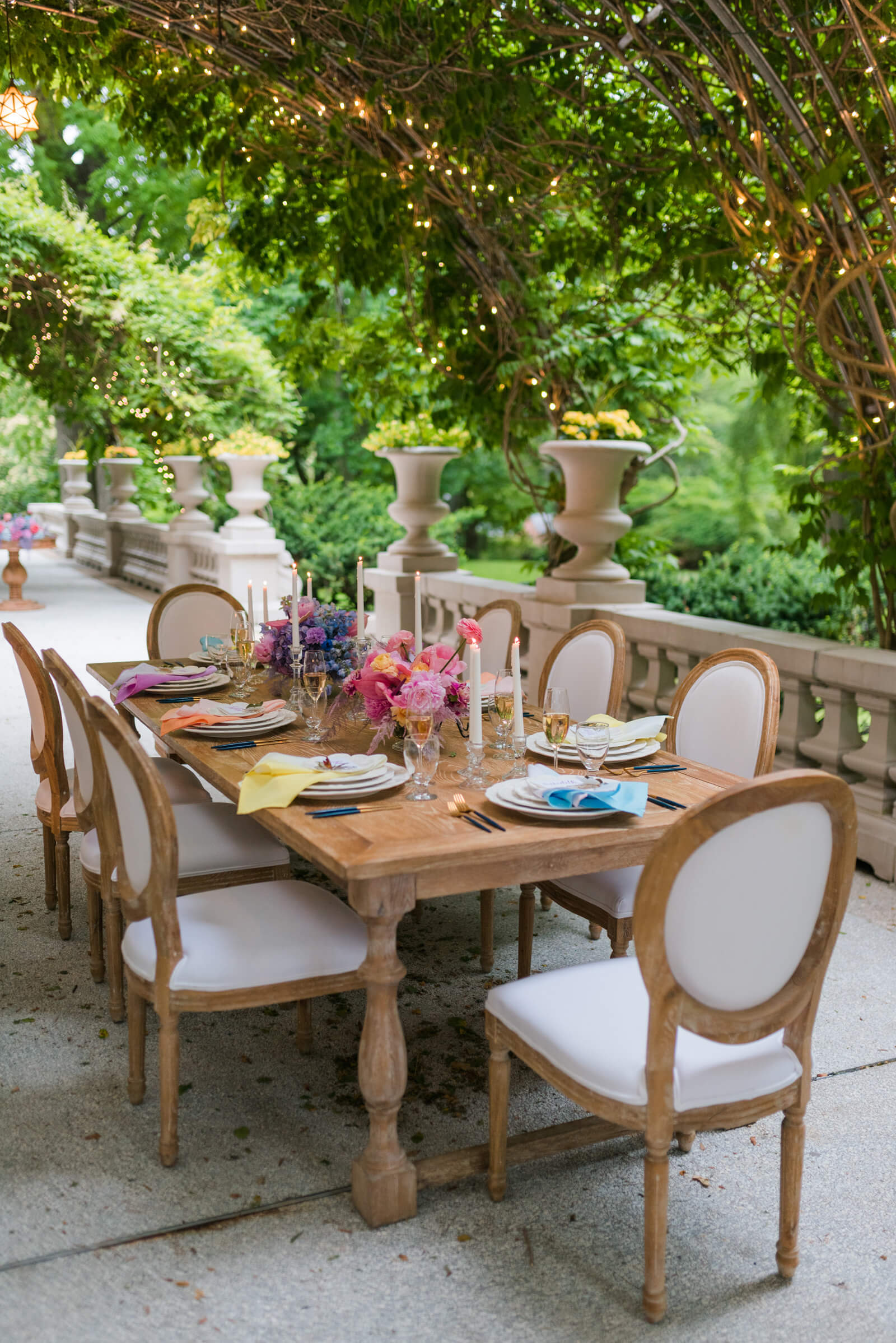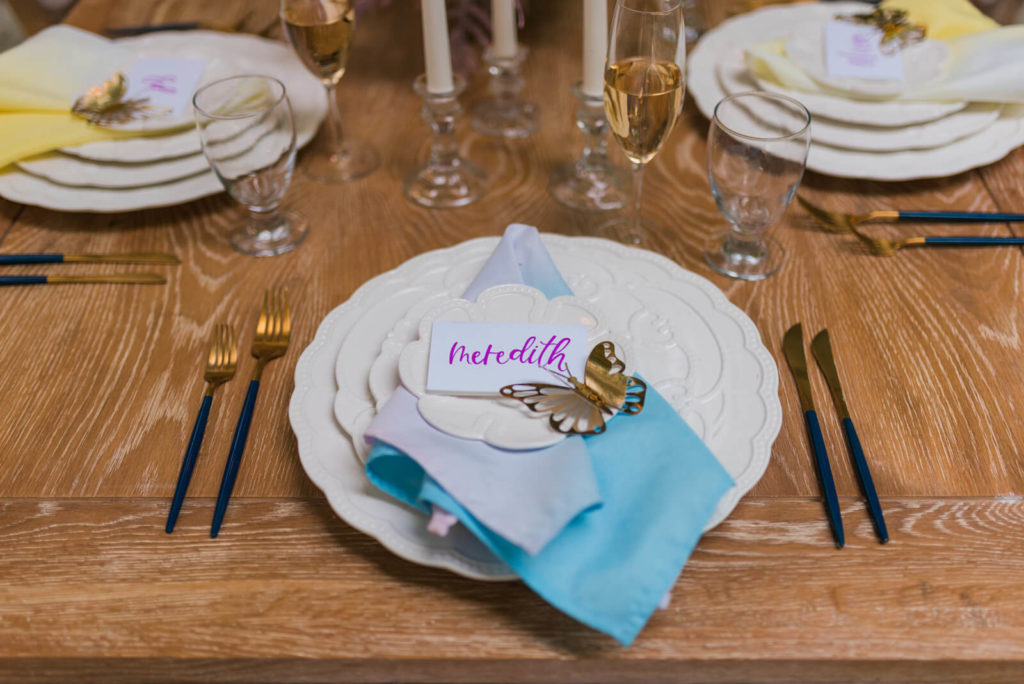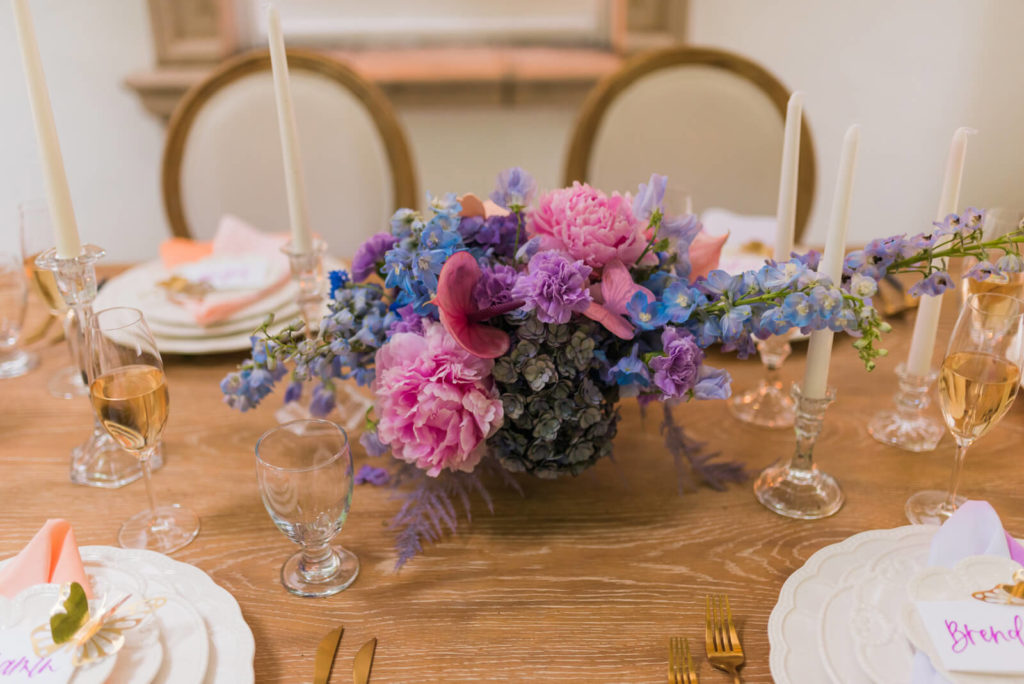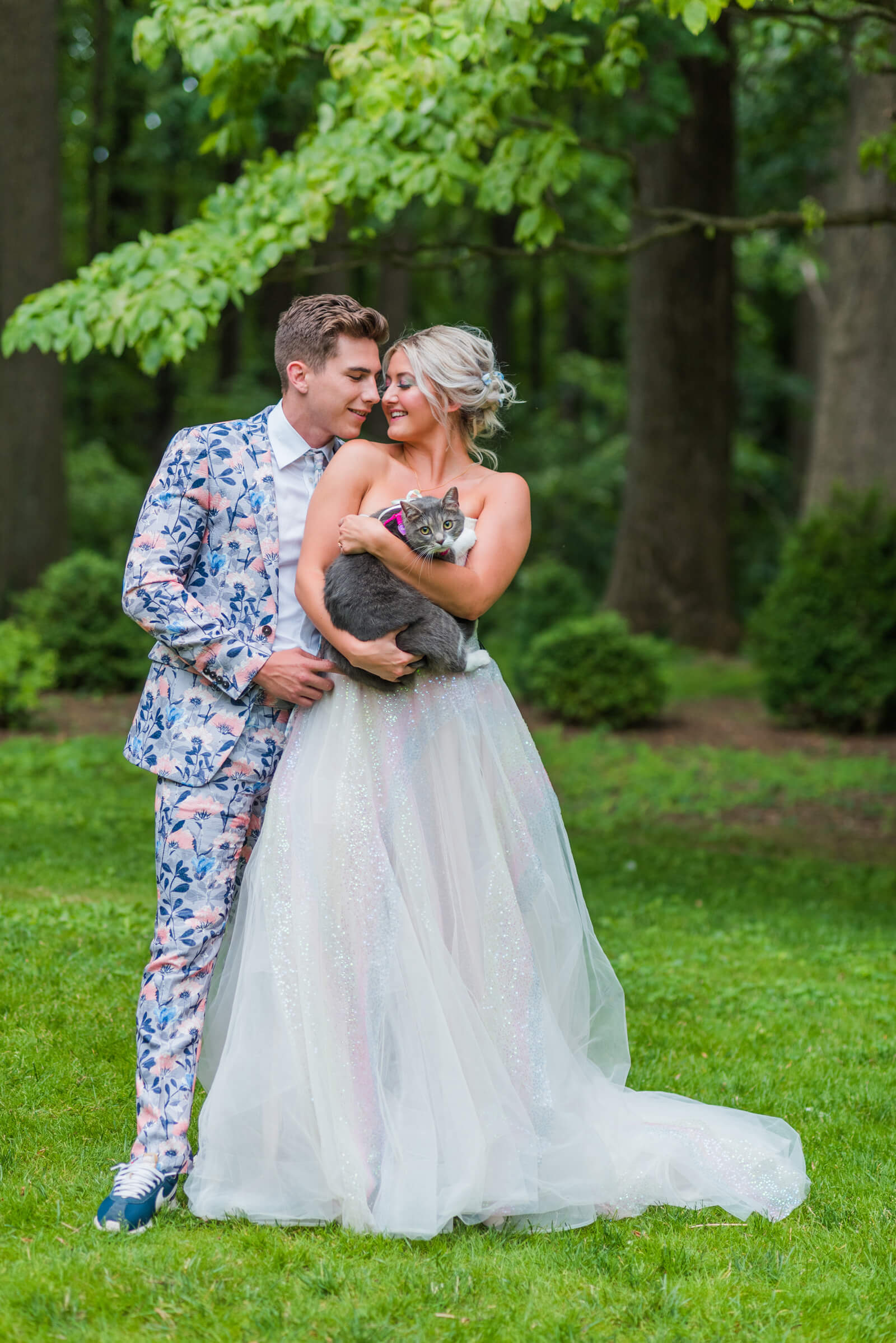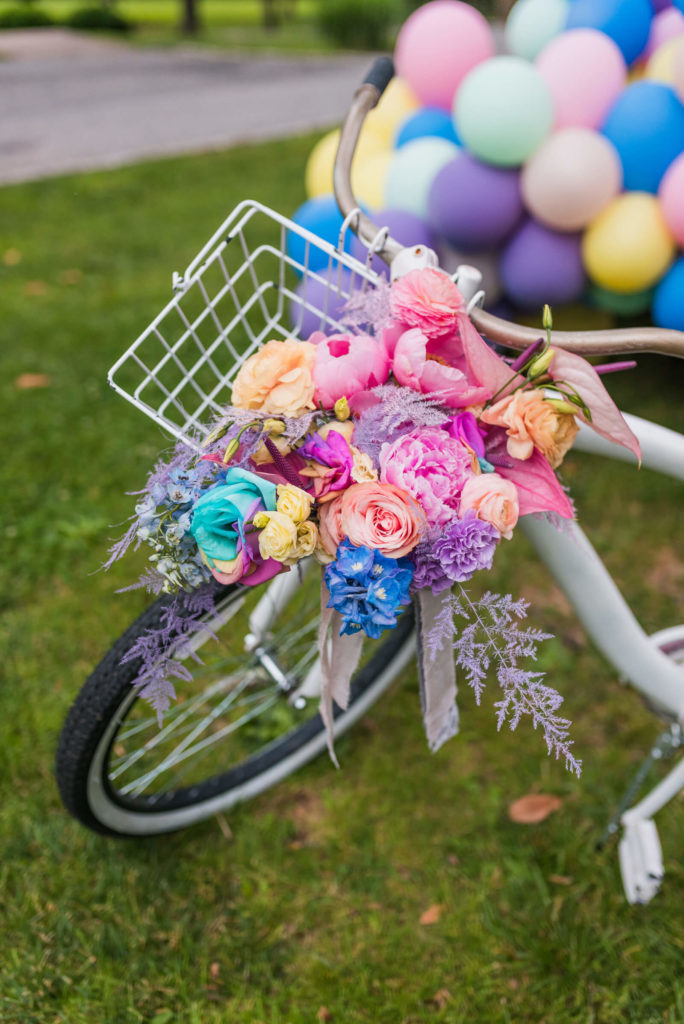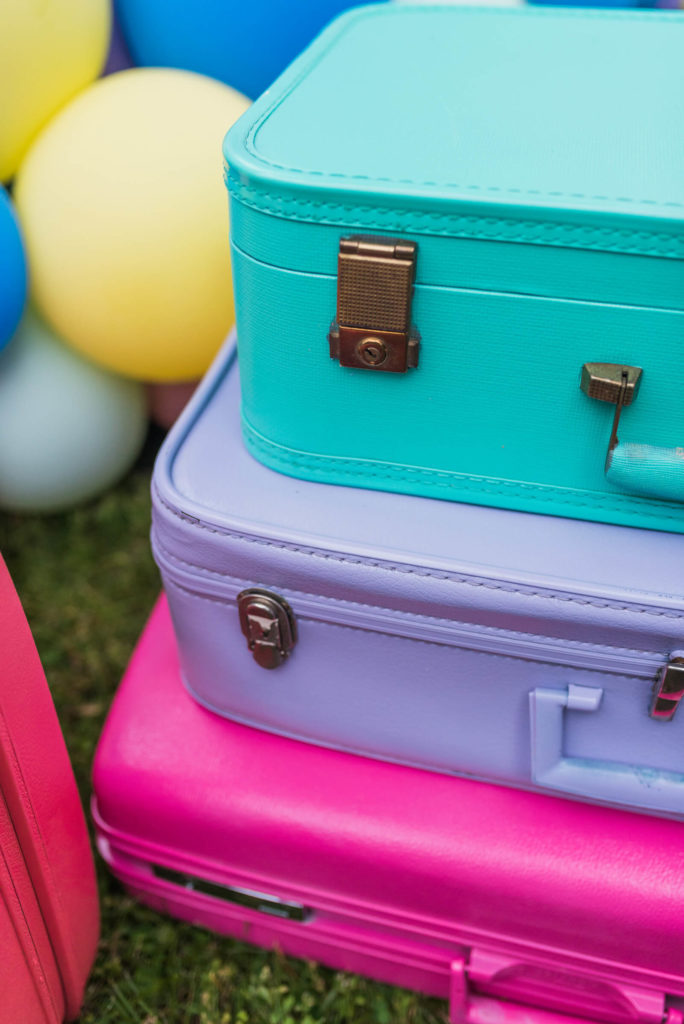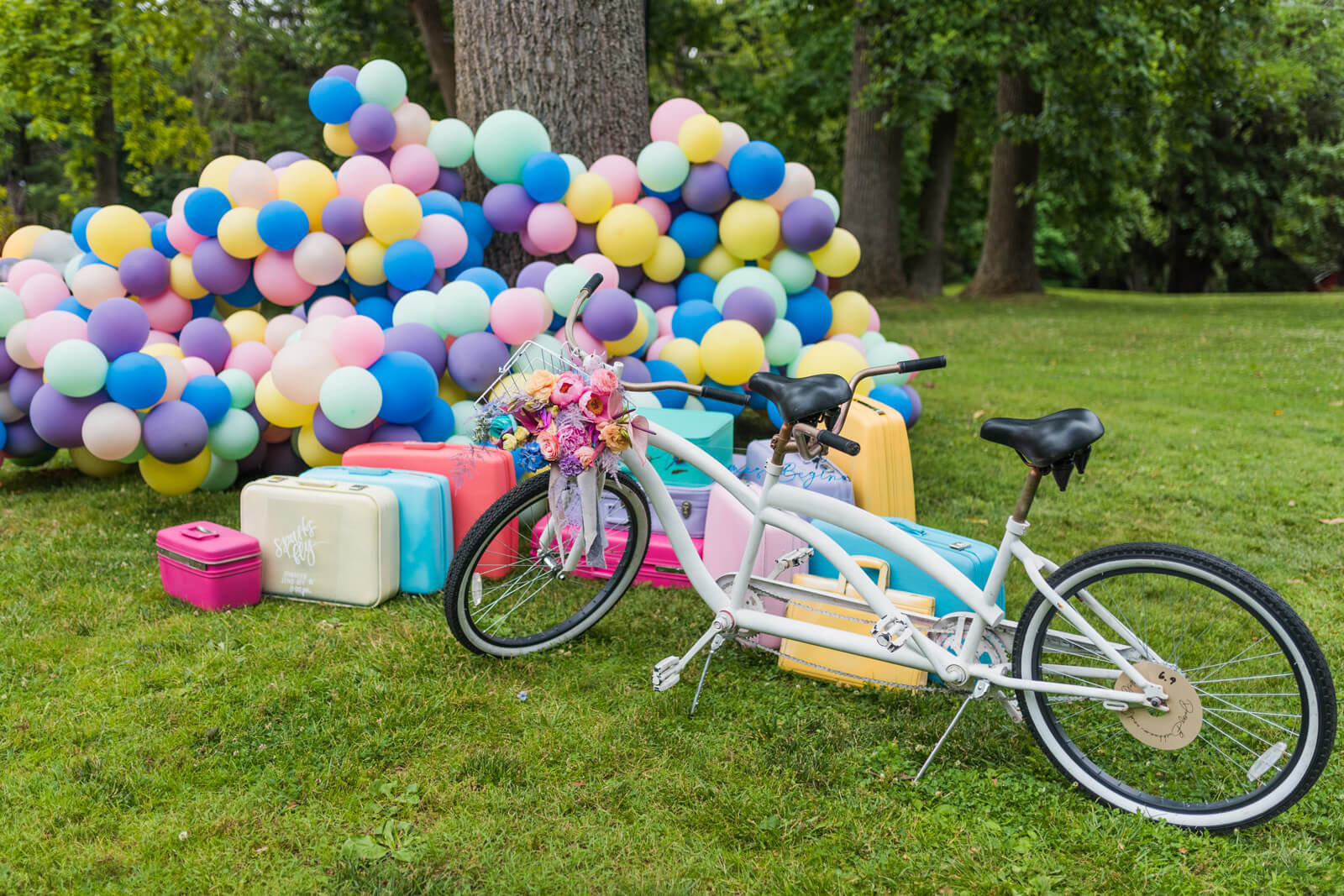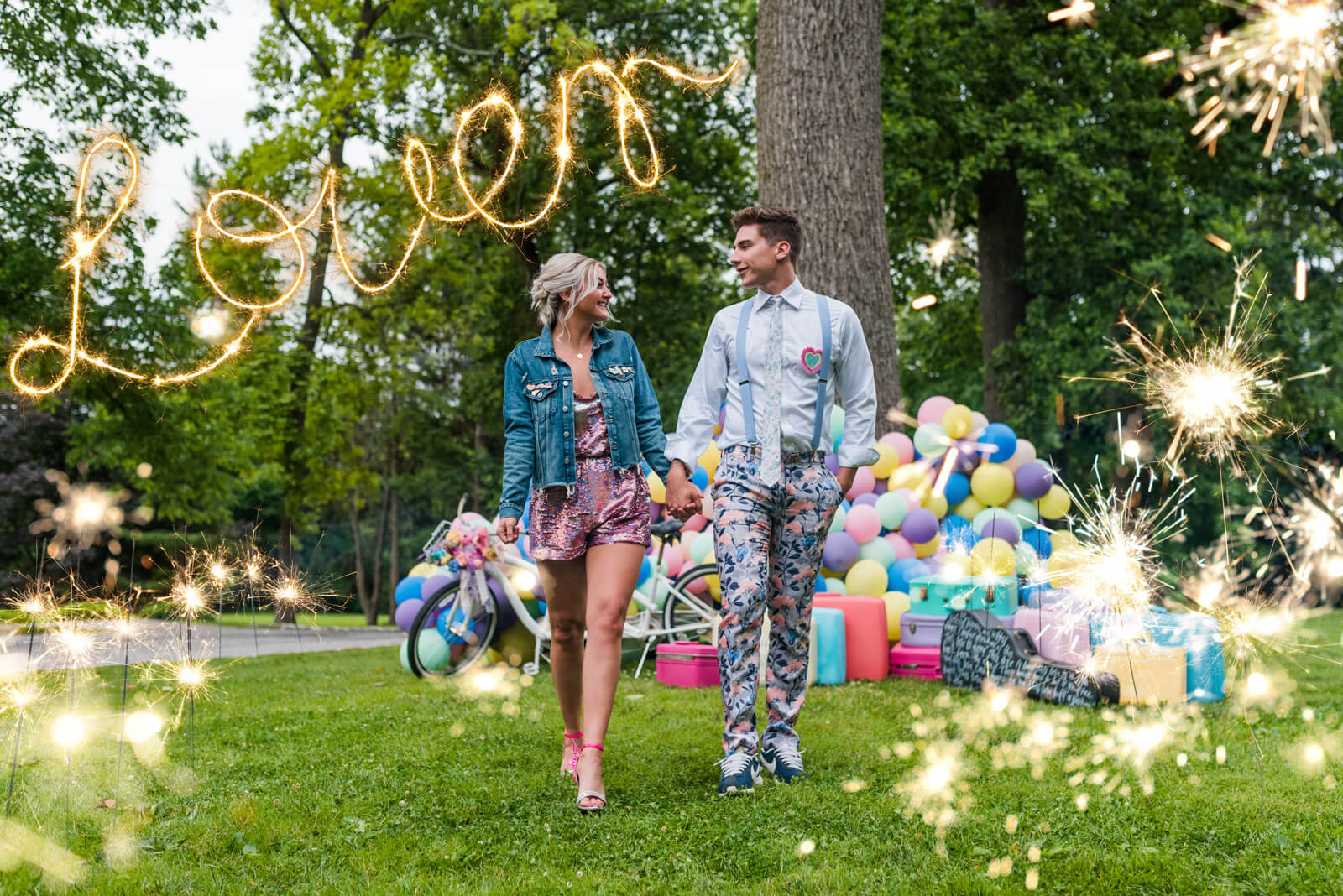 Photography and Concept Ashton Kelly Photography Balloons, Planning, and Design Jess Albins Events Venue Liriodendron Mansion Flowers Crimson and Clover Floral Design Video Jaw Studios Bridal Jennifer's Bridal Bridesmaids Bella Bridesmaids Groomswear Tuxedo House Jewelry Nelson Coleman Jewelers Cake Blue Lace Cakes Hair Brushed Beauty Beauty Hannah Walker Paper Rock Paper Sisters Lettering Amy Scripts Mural Dear Darling Weddings Paw Patrol Furever and Always Bounce House Pretty Little Wedding Co. Rentals White Glove Rentals Cotton Candy Cart B'more Fluff Jean Jacket Daily Disco Styling Goods Brass and Brumble Neon Sign Lit by LoVeils Crown and Glory Ties The Tie Bar Floral Suit ASOS Models Kate Harley, Victoria Erbe, Kourtney Oliver-Mays, Hannah Walker, Rachel Hiwiller, @deezub430, Jamie Squad Heather Yeager, OM Engagements, Lauren McMullen, Siobhan Coleman, Bmore for the Record, Dave Werkmeister