This originally ran in the 2015 Local Love Supplement.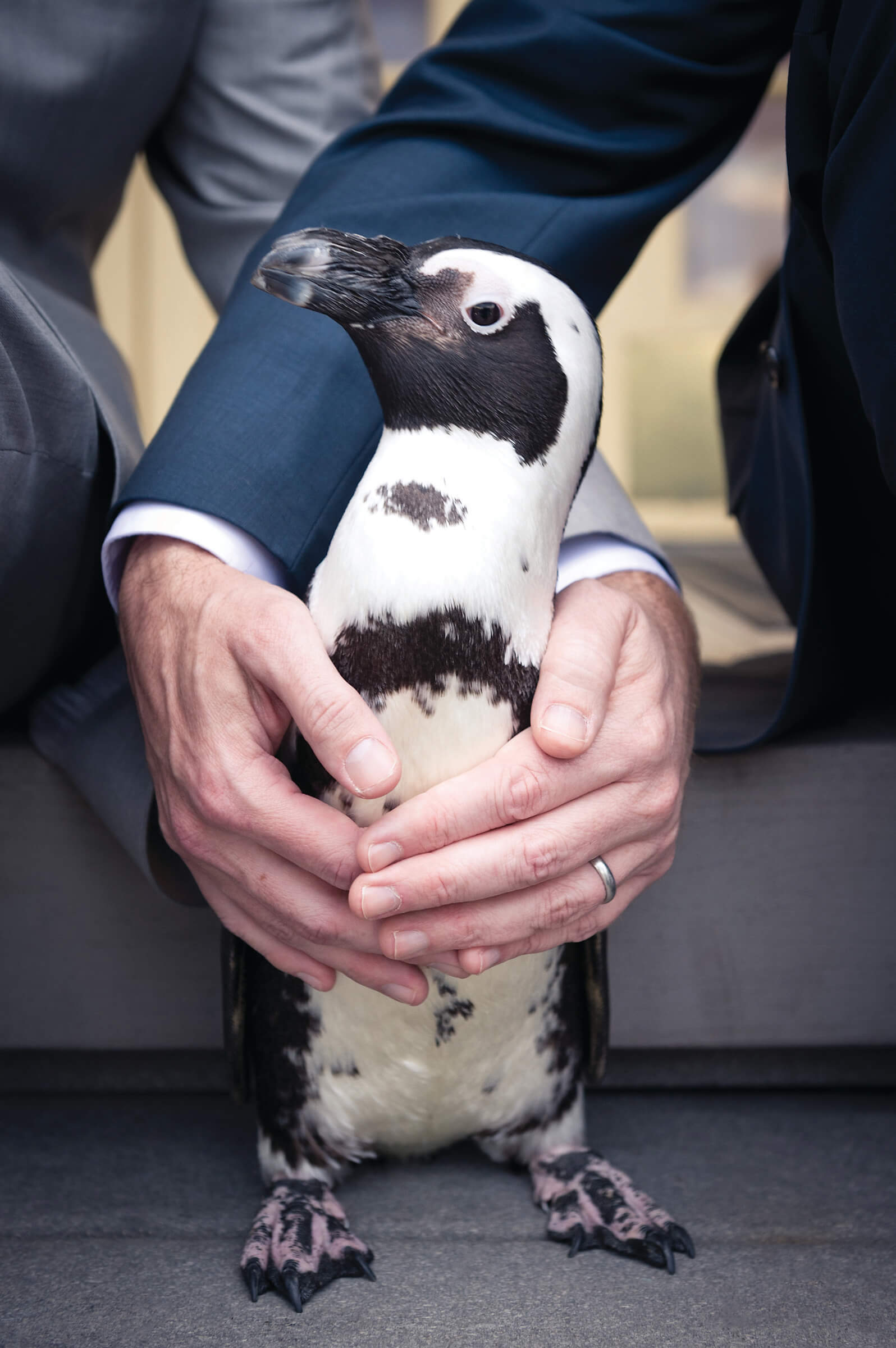 By the time Adam Kelley, left, and Patrick McManus started planning their wedding, they had been together for well over a decade and already considered themselves married. They even wore rings. "I considered him my husband—but, of course, it wasn't legal," says Adam. That all changed in 2012 when Maryland residents voted to legalize same-sex marriage. "So we had like a million friends who all got married within a year," says Adam. They knew they wanted a turn—to take what was already real and make it legal. But nothing felt right until, one night, while sitting at home, Pat looked up from his computer and said, "If we get married at the zoo, we can have a penguin there." And that was that. They called the zoo and booked the only Saturday still open in 2014. "After we picked the zoo, it sort of became this unifying theme in a way," says Adam. "It just fit so well." Penguins graced their save-the-dates and topped their wedding cake. "Penguins mate for life," says Adam. "The boy penguin—I don't think there are gay penguins—if he wants to mate with her, he drops a pebble at her feet." And they decided that was exactly what they wanted to do. They were already wearing rings. It seemed silly to take them off and put them back on again. So, they decided they needed rocks—from Antarctica. Adam's paralegal dug into the task and eventually found a Polar Rock Repository Curator at the Byrd Polar and Climate Research Center at The Ohio State University who "took pity" and sent them two small rocks from the Transantarctic Mountains. Both samples, according to the curator, are between 500 and 600 million years old. They now sit on a bookshelf in the couple's house.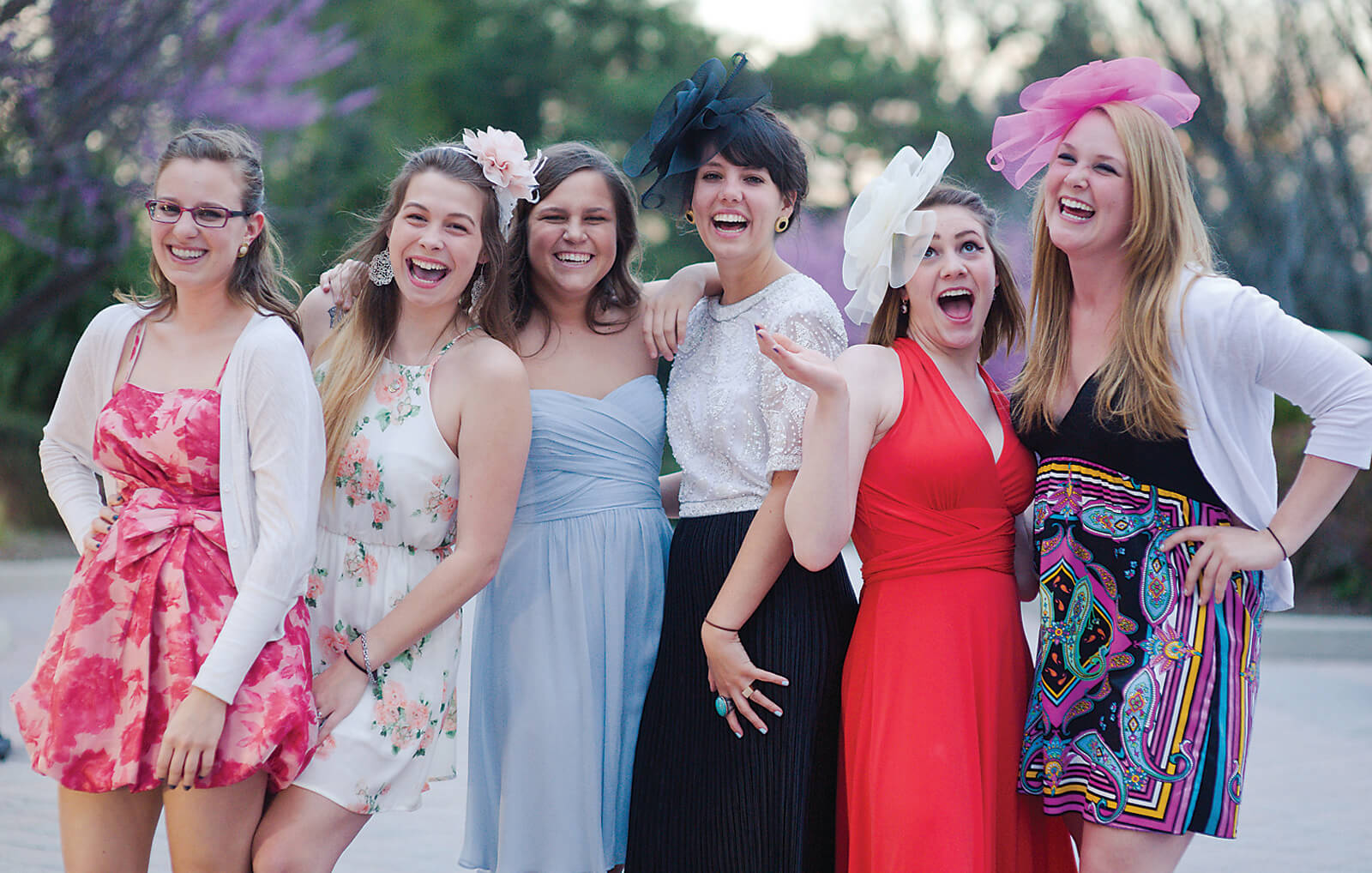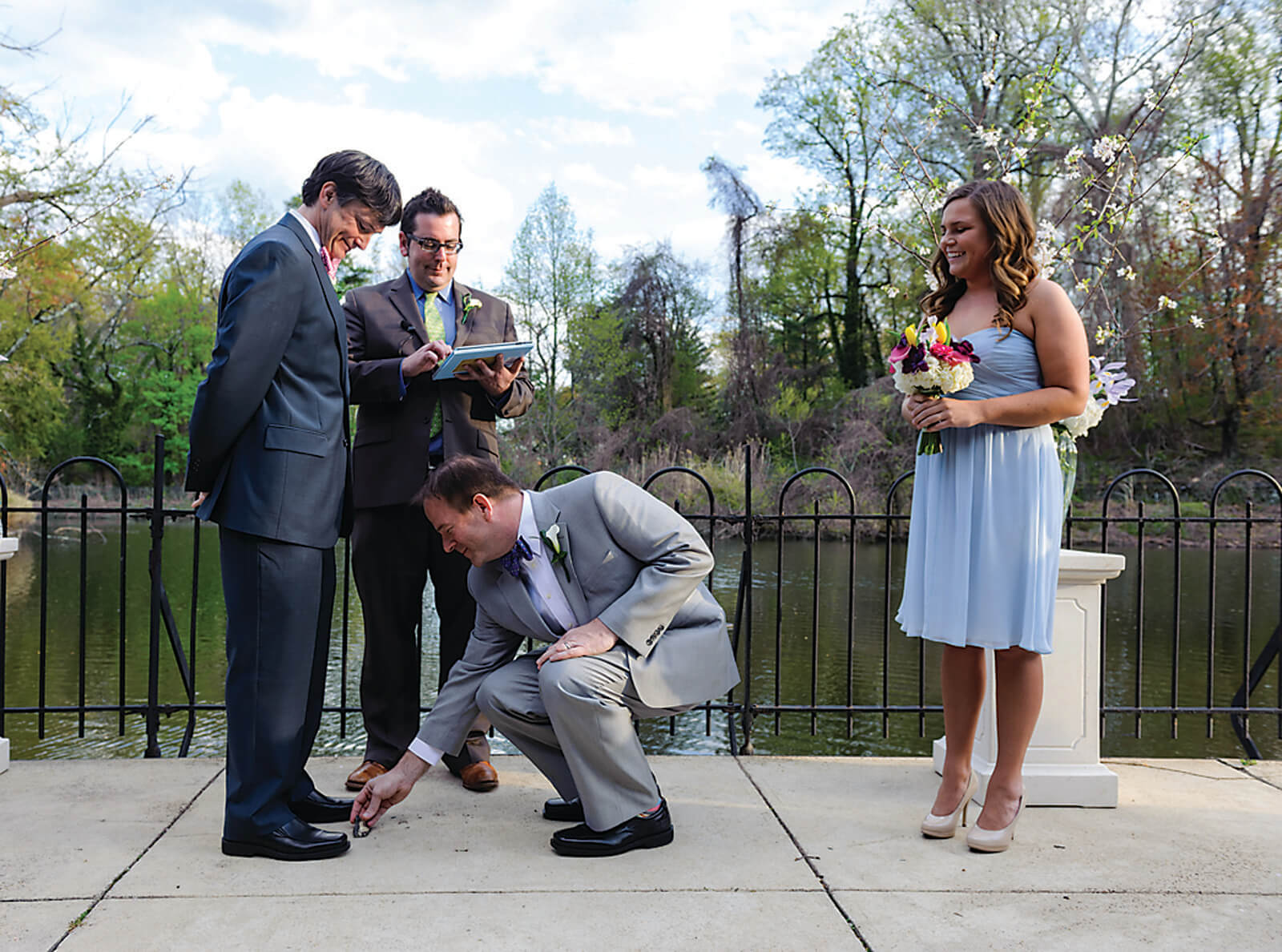 The day was about humans too: Adam and Pat walked down the aisle to the Dynasty theme song. ("We are not big classical music people," says Adam.) The ceremony was personal and lovely with their daughter Kelsey, then-21, reading a passage from The Velveteen Rabbit and Adam's sister, Ann, selecting something from Winnie-the-Pooh. Most of the women donned fascinators—a practice encouraged on the invitation—but Adam and Pat were still tickled to see them on so many of their guests.
"I didn't grow up thinking about having a wedding," says Pat, "so I wasn't prepared for a lot of things—how complicated it is to get it done and how stressful it is. But I also wasn't prepared for feeling as loved as I was that day. Everyone was there for one reason—us. It was just a great experience."