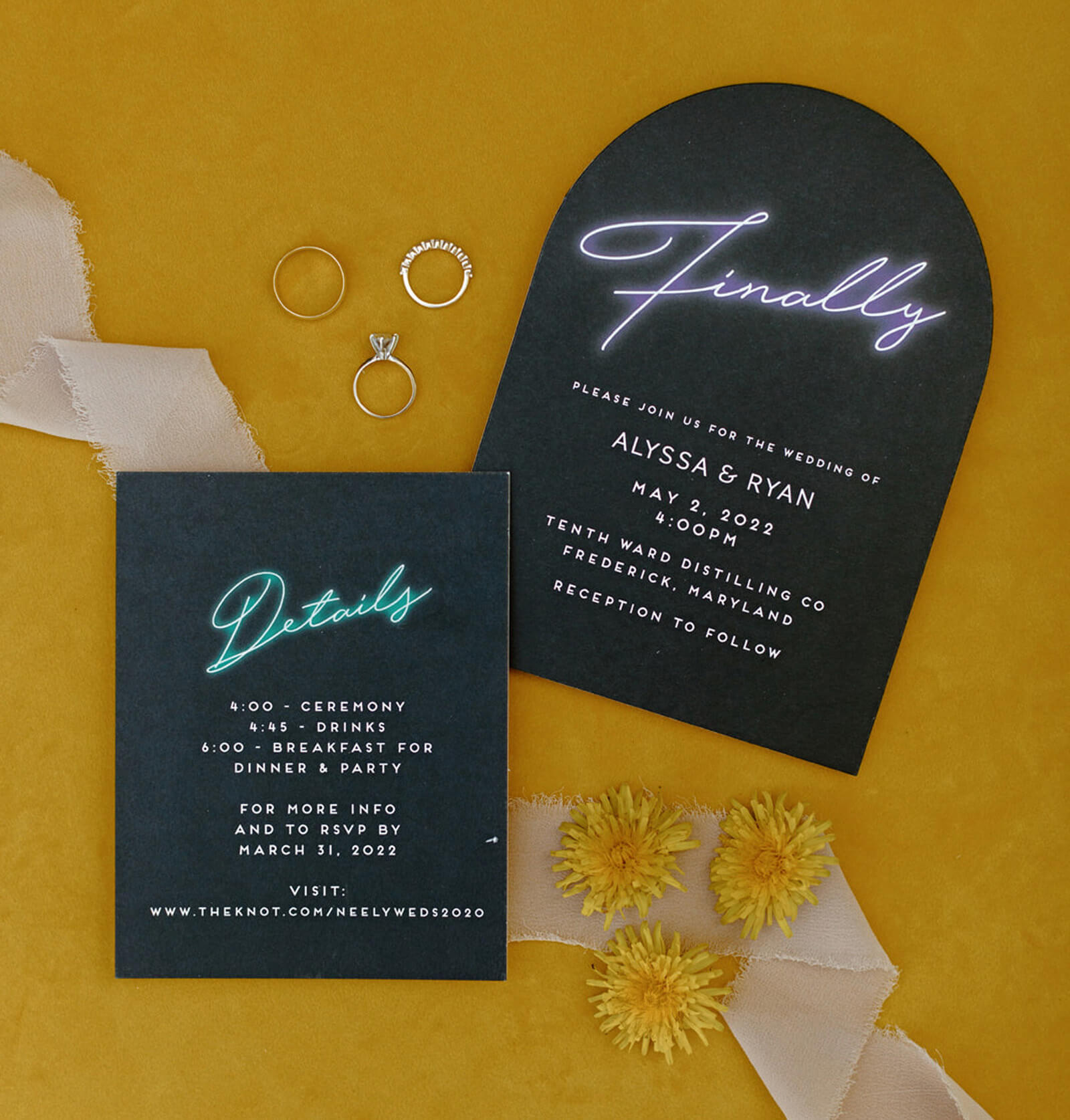 Occupations Photographer/theater producer and actor
Wedding date Our original wedding date was April 20, 2020, and, well, we know how that turned out. After postponing our big day, we had a small 10-person elopement with friends and family on August 31, 2020, and finally our big wedding on May 2, 2022.  
Number of Attendees 95
Number of Attendants Two bridesmaids and three groomsmen
How You Met Ryan and I were in a play together in 2013. We were cast as love interests, and suddenly life began to imitate art in a big way.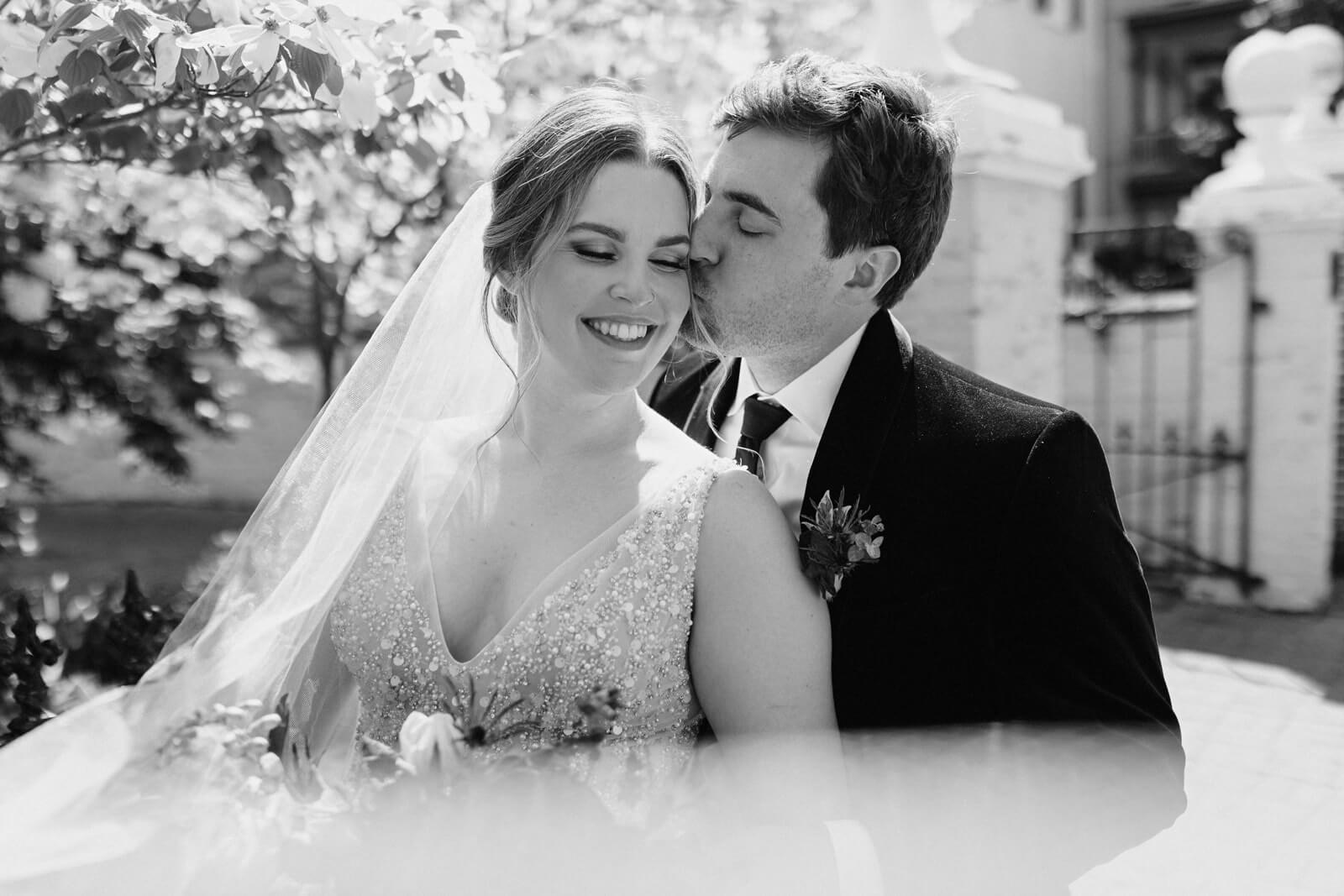 The Engagement Ryan proposed on the stage of the theater where we met. The whole cast of the musical Les Misérables were in on it and kept the secret. I thought we were taking some team photos on the stage but turns out Ryan had much bigger plans. One of our friends was in the orchestra pit playing a song that was special to us, and our families and close friends were in the lobby waiting for a second surprise.
Wedding Design Inspiration Working in the wedding industry myself, I had a long time to think about what I wanted and didn't want our wedding to look like. I wanted a lot of deep bold color everywhere and focused on jewel tones. I didn't want to commit to a specific color scheme per se, but just wanted a lot of color everywhere to contrast the neutral industrial look of our venue. I went with gray velvet tablecloths so that the colorful florals, candles, and other details were the standout. Because I unexpectedly ended up planning this wedding for three whole years due to the pandemic, as we got closer to our final date I ended up adding even more color than I originally thought, and brought in some neon touches to complement some pre-existing quirky decor at our venue.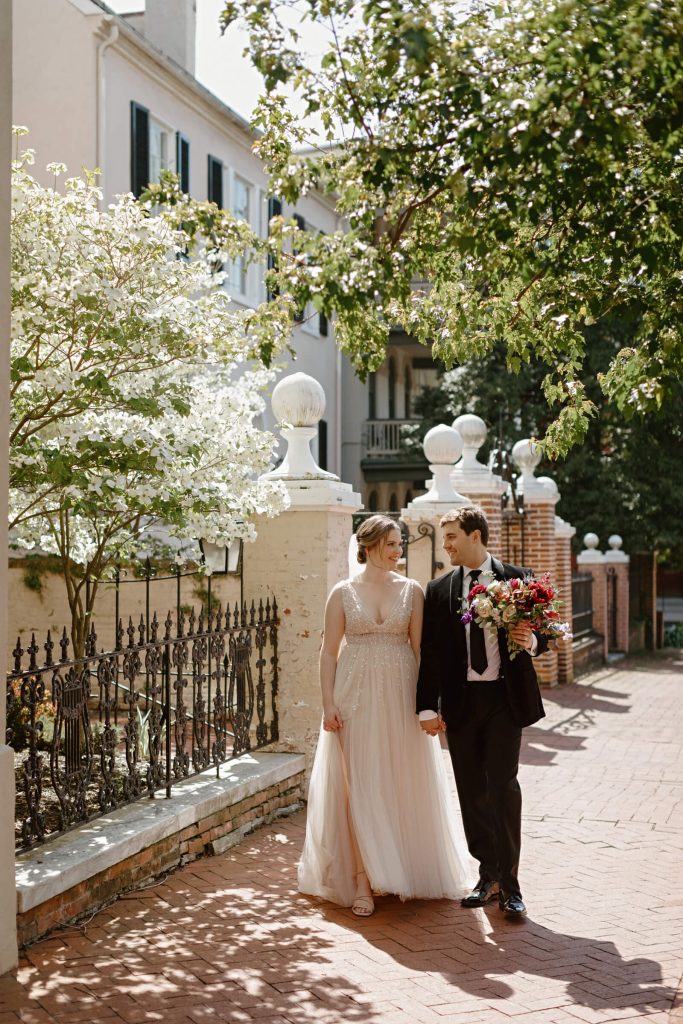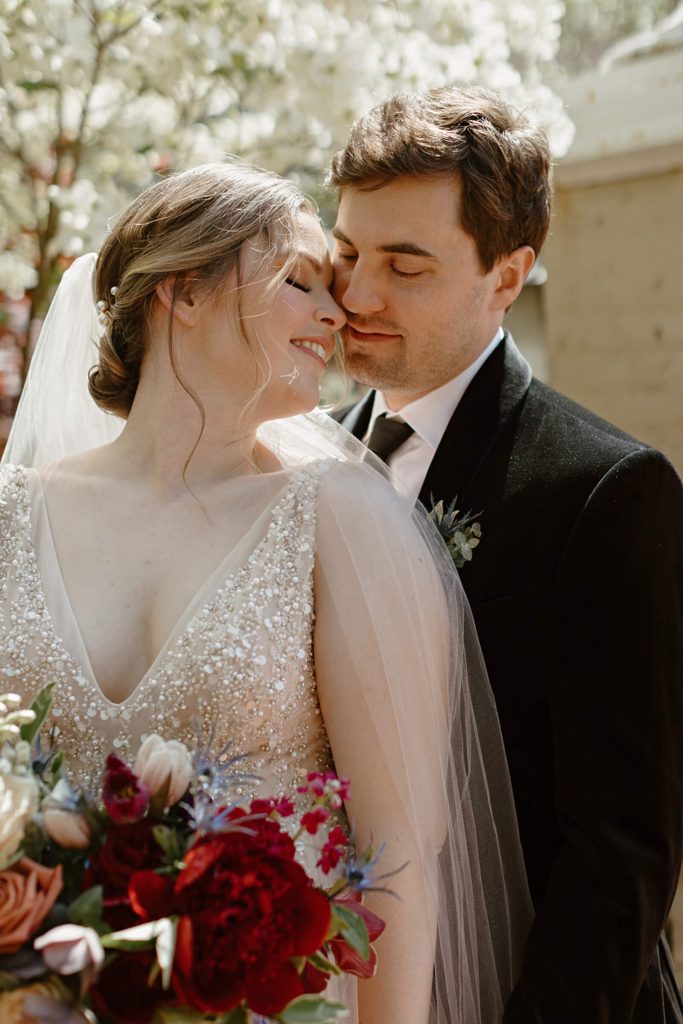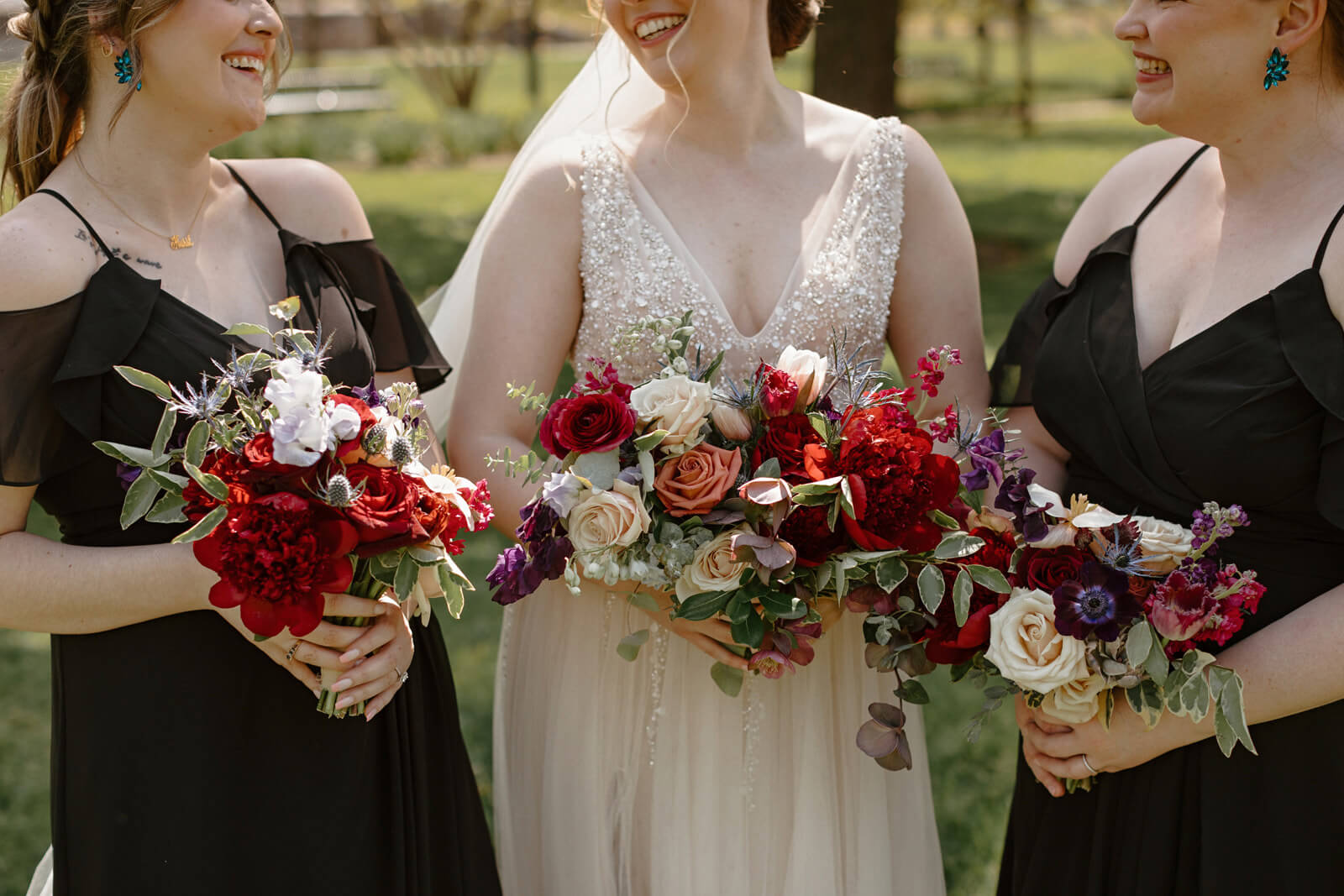 What Was Unique and Special About Your Wedding Day A few things come to mind . . . first, how many times the word "FINALLY" was used! We waited so long to celebrate with our loved ones, and everyone was so happy to be there. Since we were already married, we got to renew our vows. We repeated the same ones that we had said at our elopement (we wrote them together), and it was so special to revisit those promises we made to each other in front of all our loved ones. Another favorite unique thing—Ryan and I immediately agreed that we were not at all interested in spending a substantial portion of our pretty limited budget on food. We decided to go the non-traditional route of breakfast for dinner. I knew that it wouldn't be what a lot of our guests would expect, but it ended up being the most talked about things from our wedding. We had omelets and Belgian waffle stations where guests could choose their own ingredients, and the food was to die for. And so affordable. One other unique thing we did was keep our first dance song a secret. We didn't tell a soul other than our DJ. Though when we originally planned our wedding, I wanted a slower, sentimental first dance song, after waiting so long for our wedding day and setting an overall more lighthearted tone for this wedding, we decided to have more fun with our first dance. We chose "Simply the Best" by Tina Turner, and it was a choice definitely no one expected. We lightly choreographed parts of it, and everyone had so much fun with it.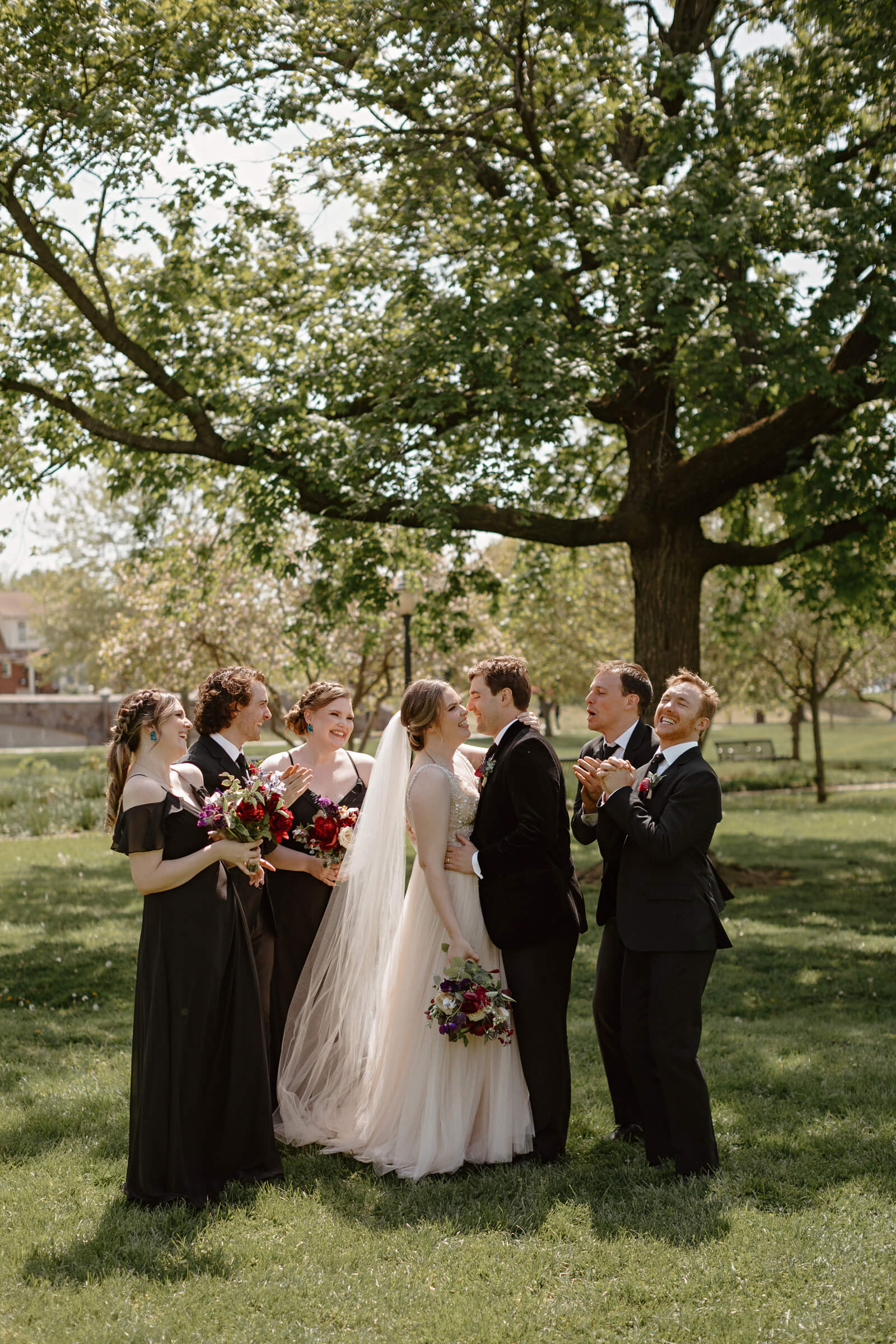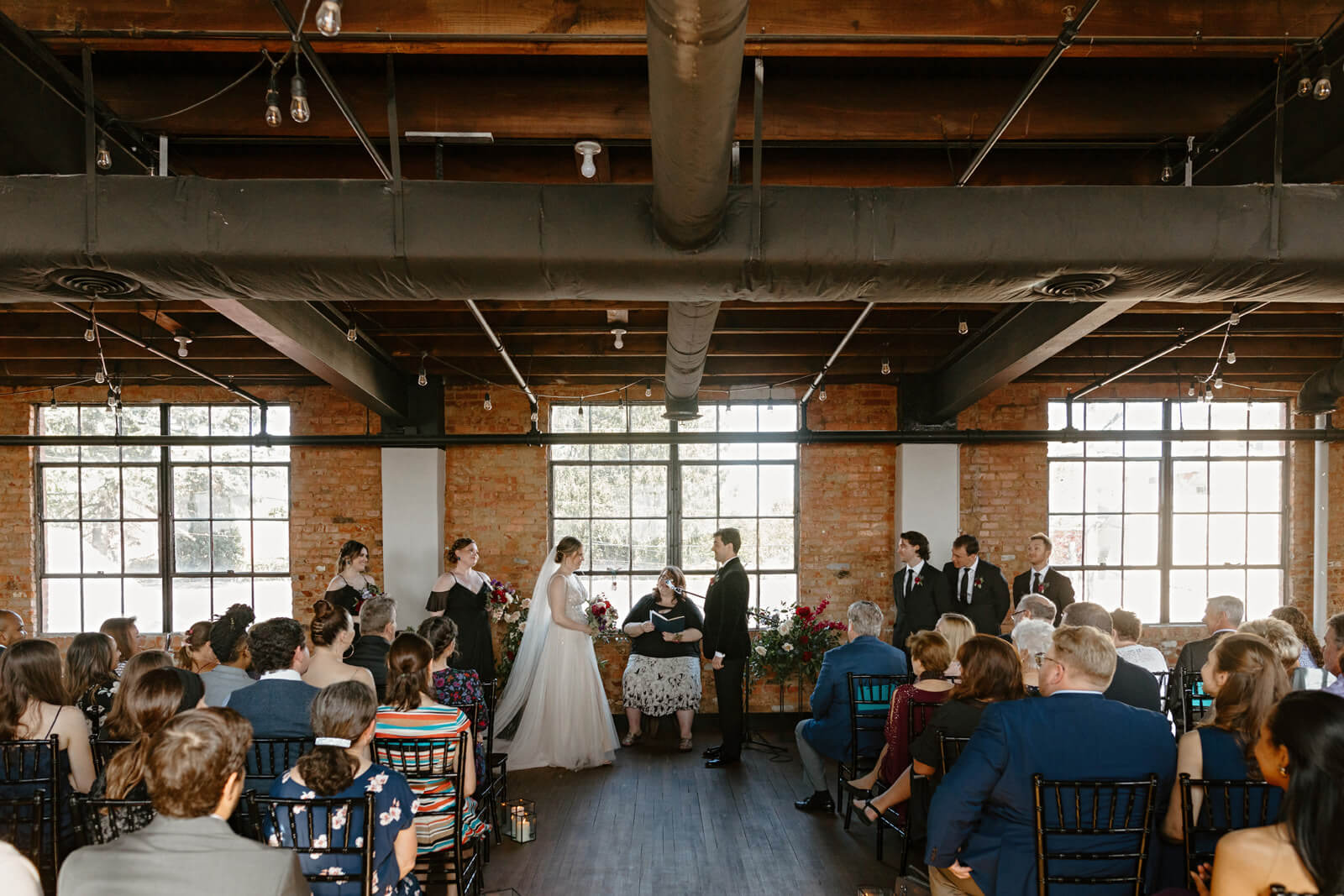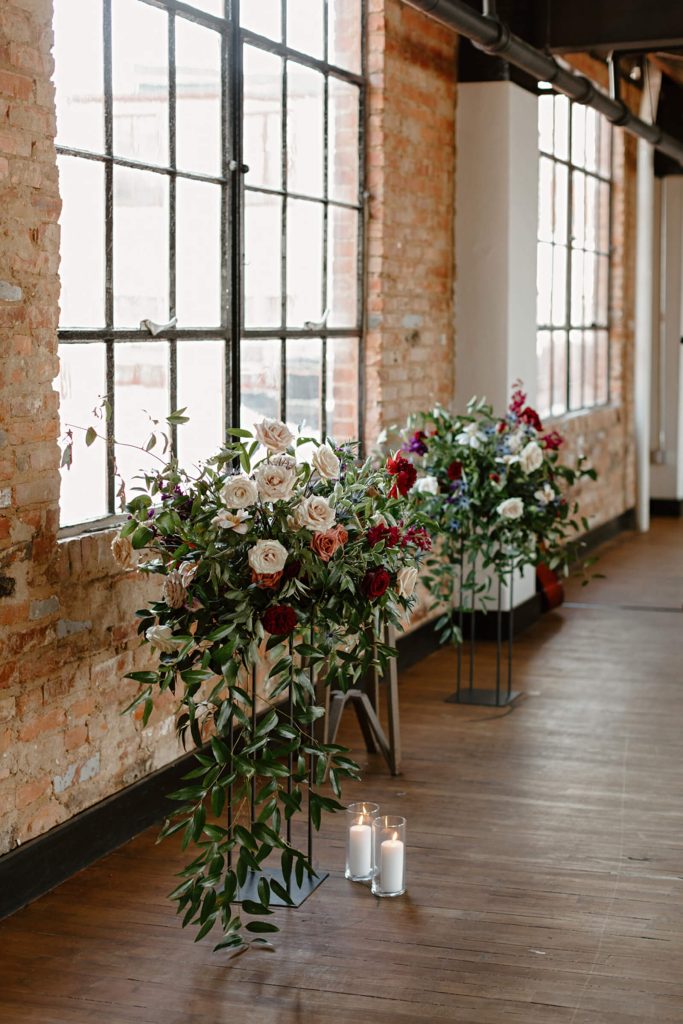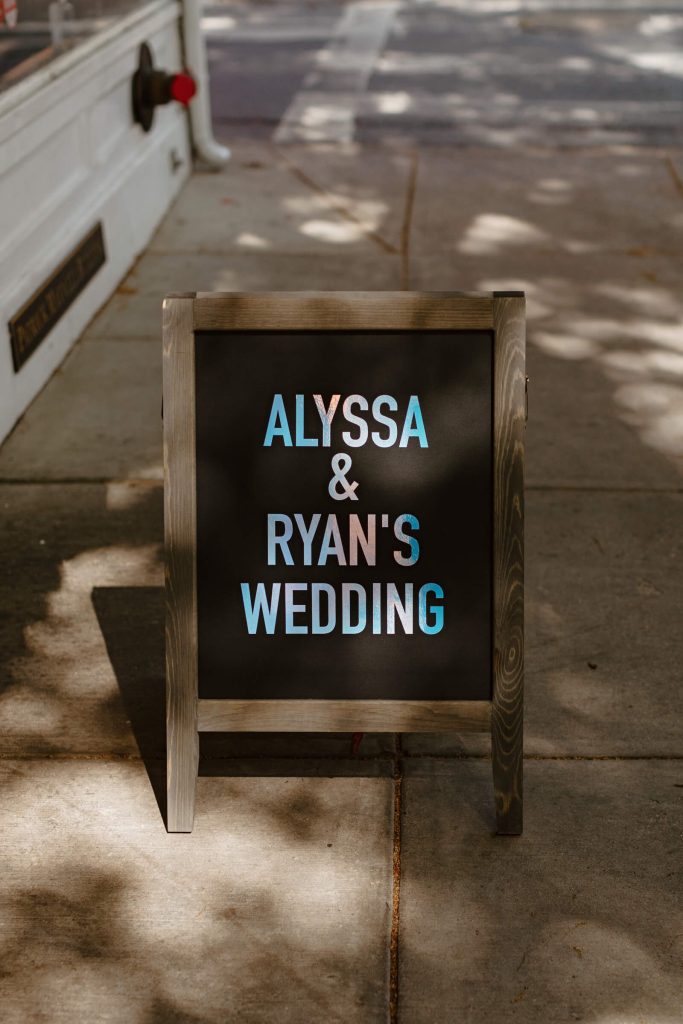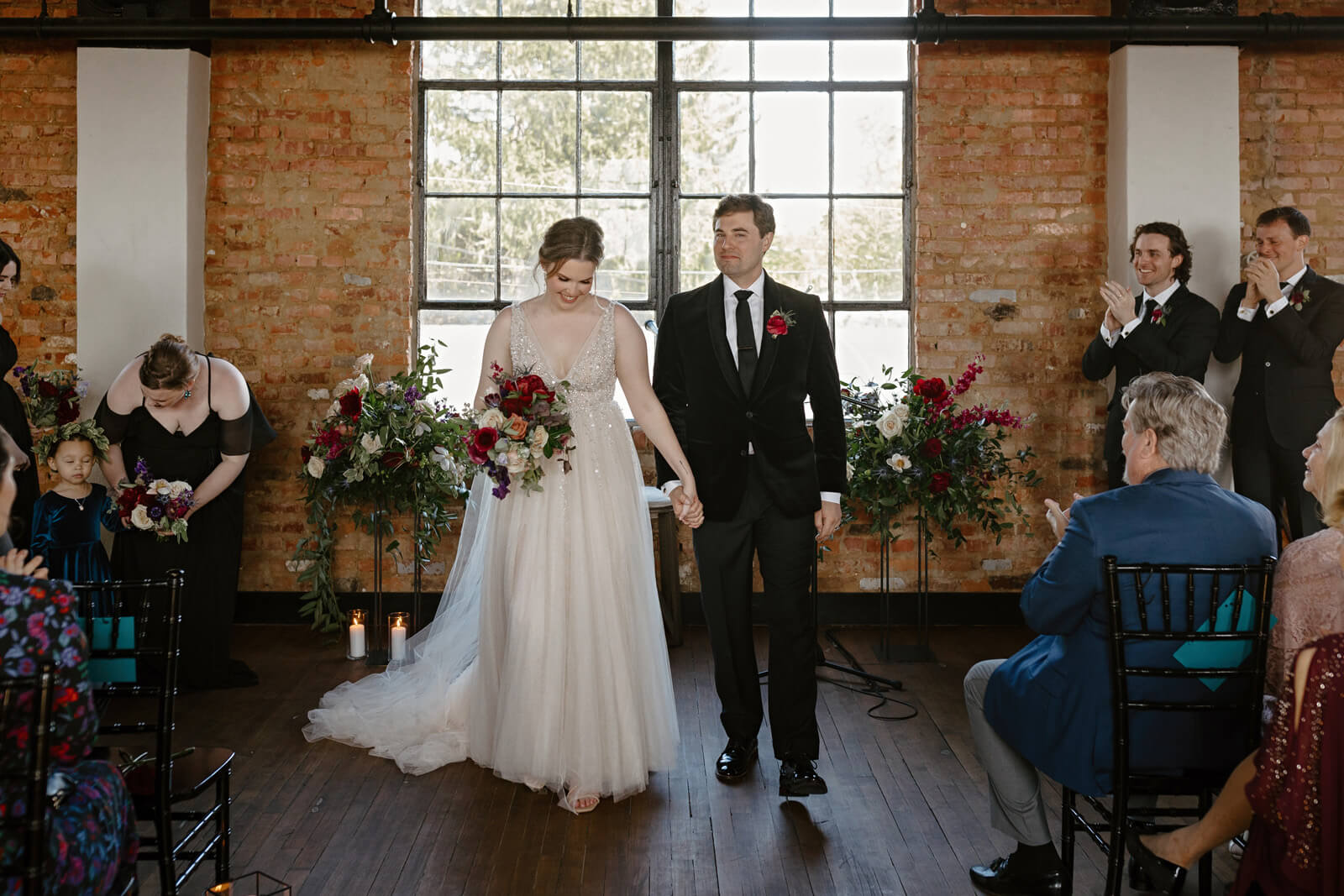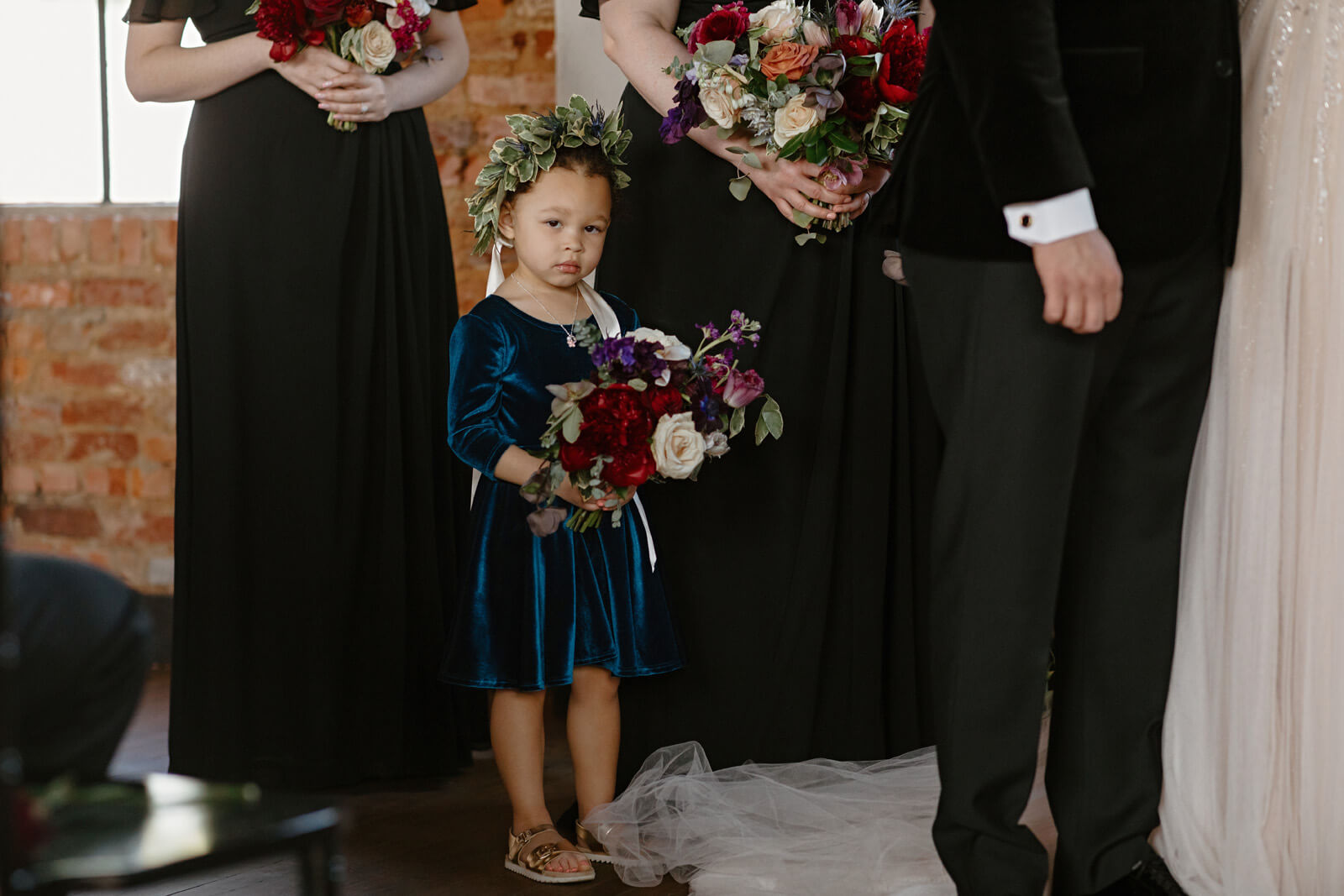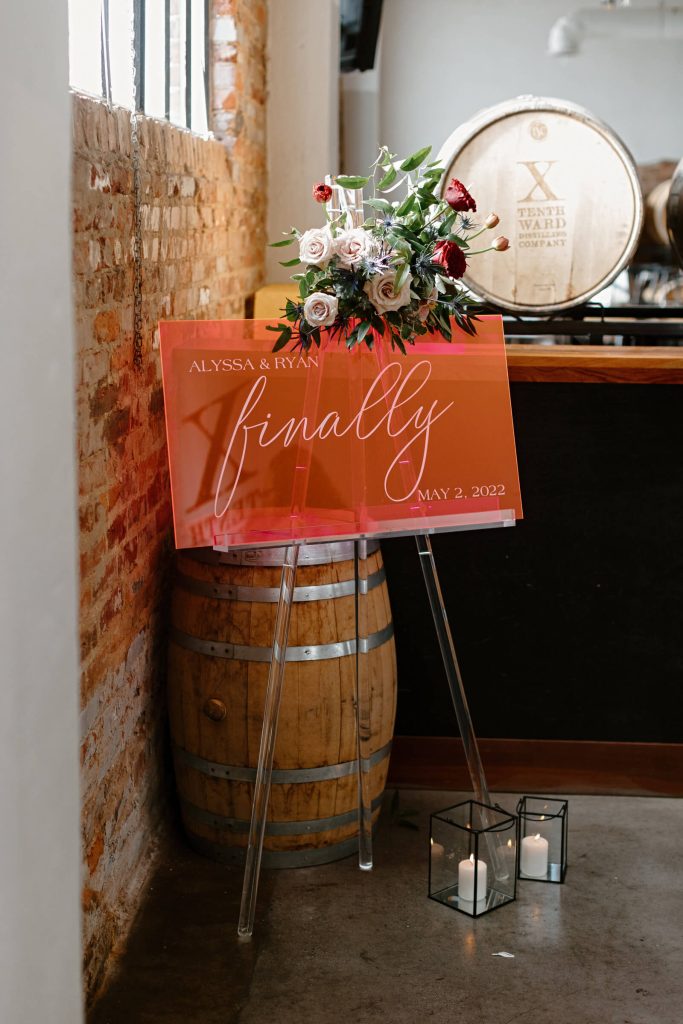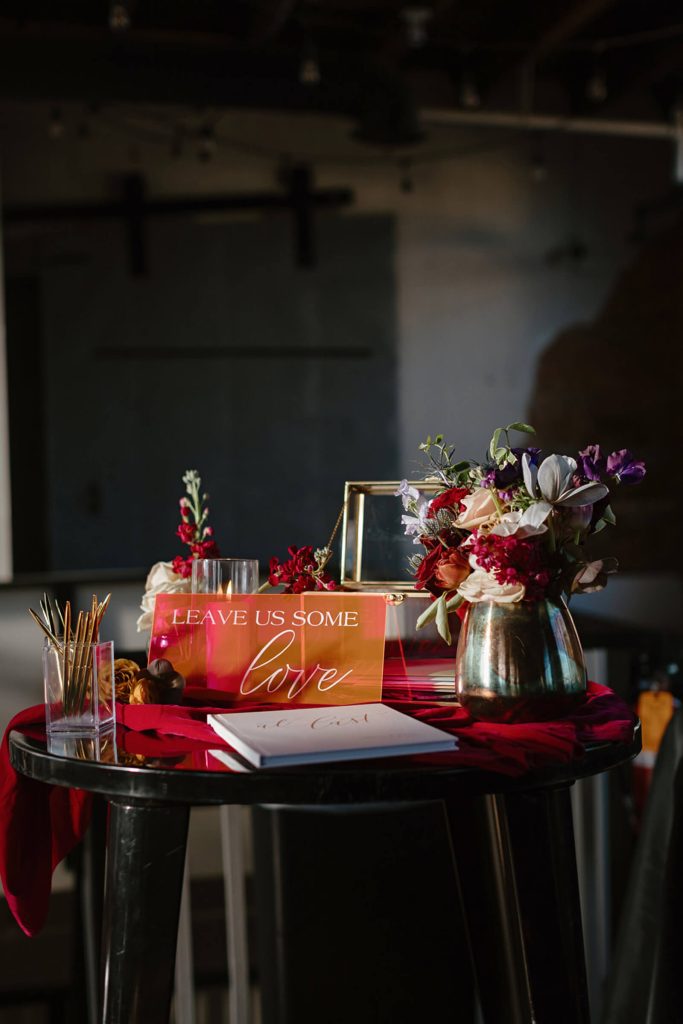 Favorite Details Our colorful agate slice place cards were something that I decided very early on in the planning process. I had just started making them when I found out that we'd have to postpone during the pandemic, and I kept making them in the early weeks of the pandemic to keep my mind and hands busy. I loved all the color they brought to our tables. It's tough because I legitimately loved every single detail of our long rows of banquet tables. Our planner Anna from The Otherside Creatives and florist Carly from Thurman & Fig did such an incredible job bringing it all together. But I especially loved the colorful taper candles we used, and the floral bud vases spread along the full table. Oh, and our teal napkins! Like I said basically everything. One more favorite detail I'll mention is our neon pink signs. Those were something I added on later in the process and I'm so happy I did.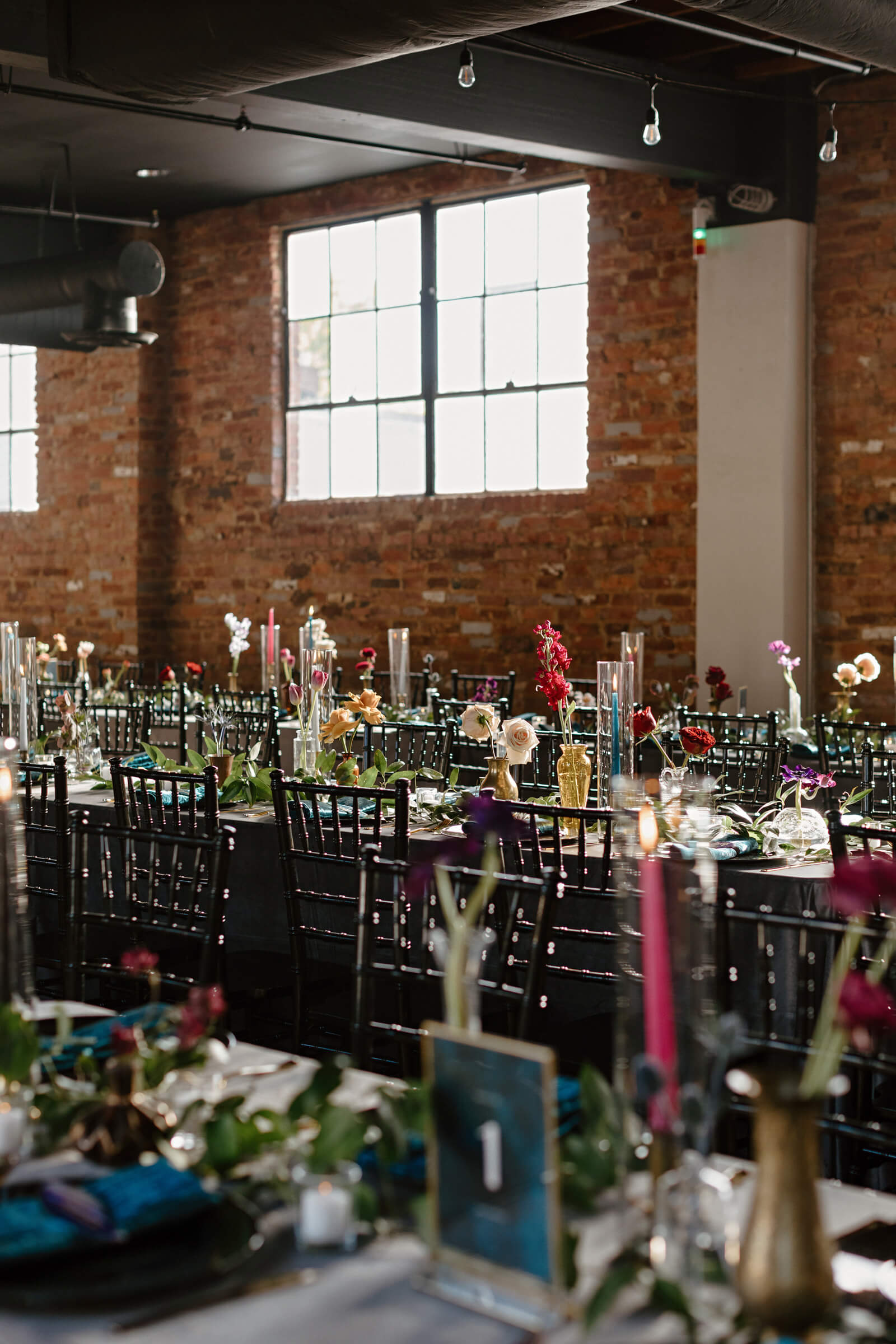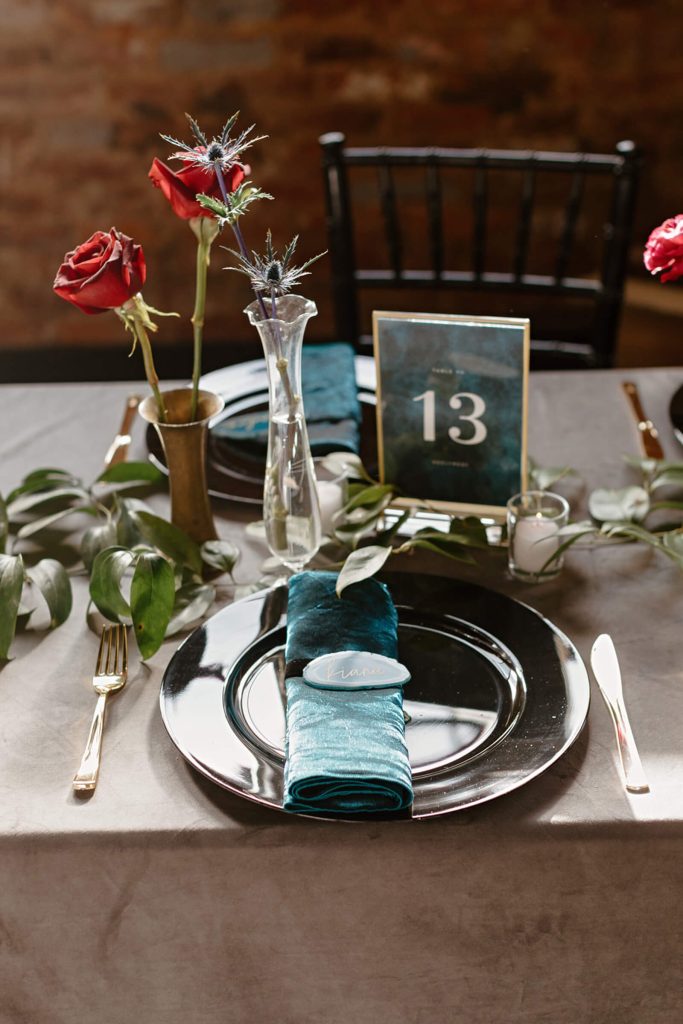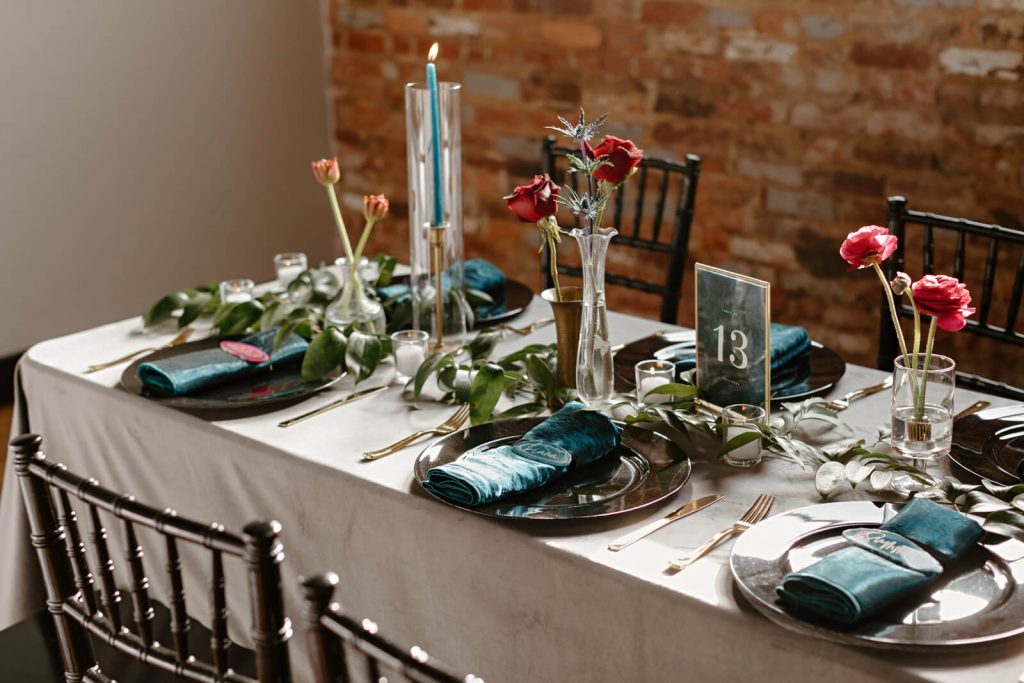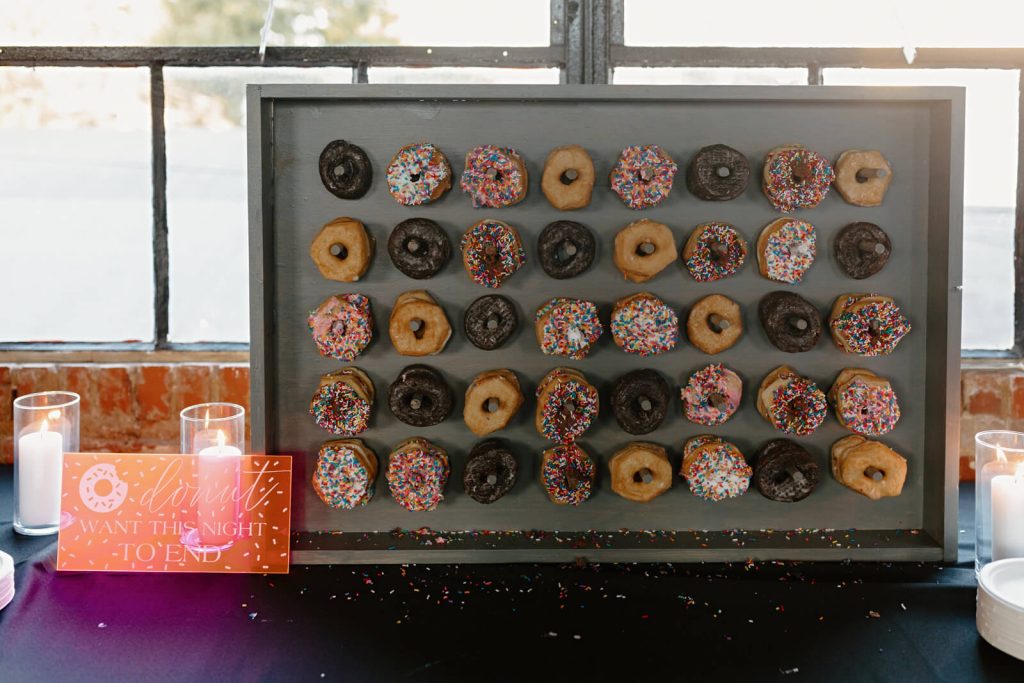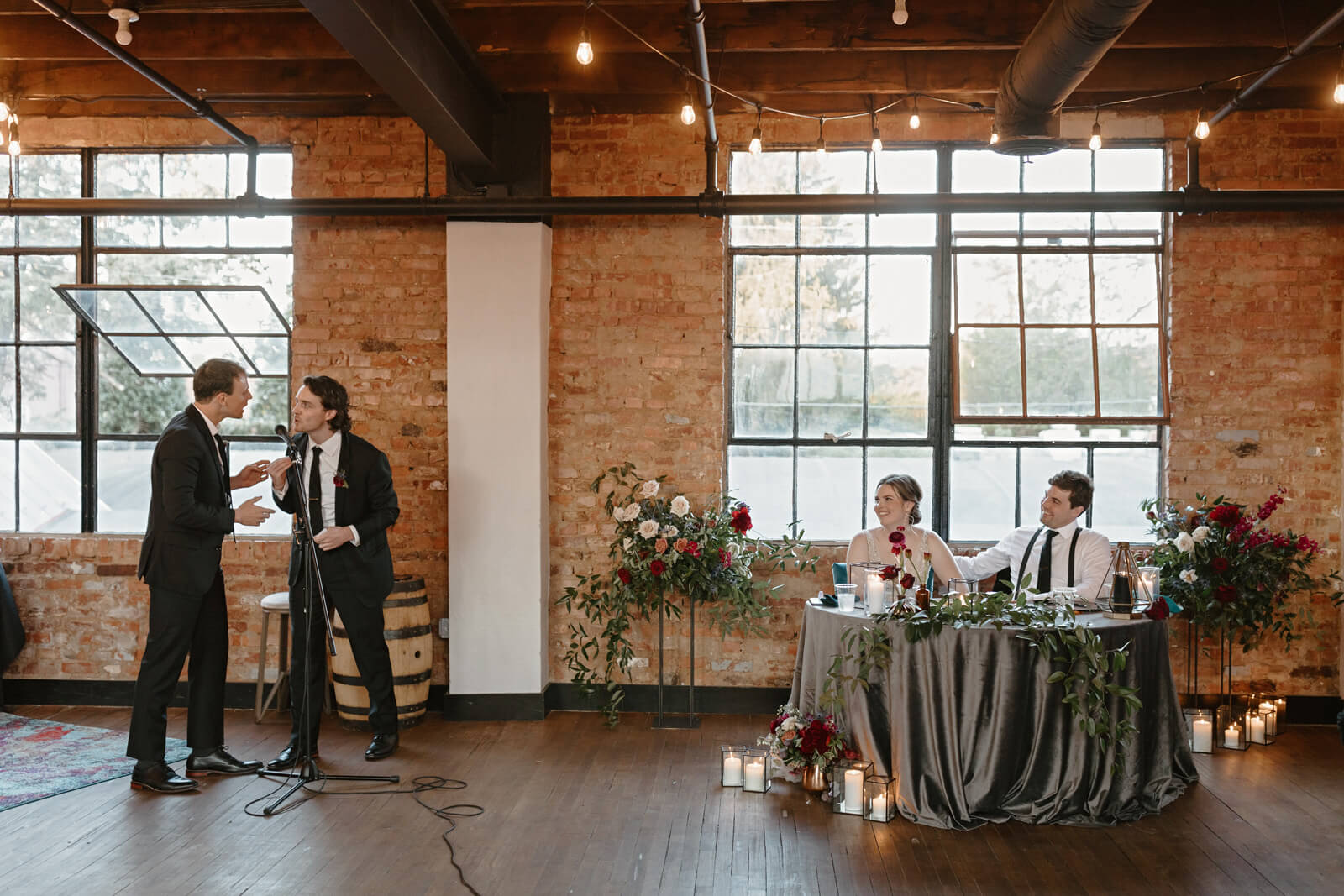 Most Unexpected Event On Your Wedding Day Ryan is an actor and most of our friends are as well. During the speech that his best men gave, about 10 of our friends did a spontaneous scene from Hamlet, which we all worked on together in 2014. 
Piece of Advice Hire a planner. (More specifically hire The Otherside Creatives). Secondly, care more about your marriage than your wedding day.