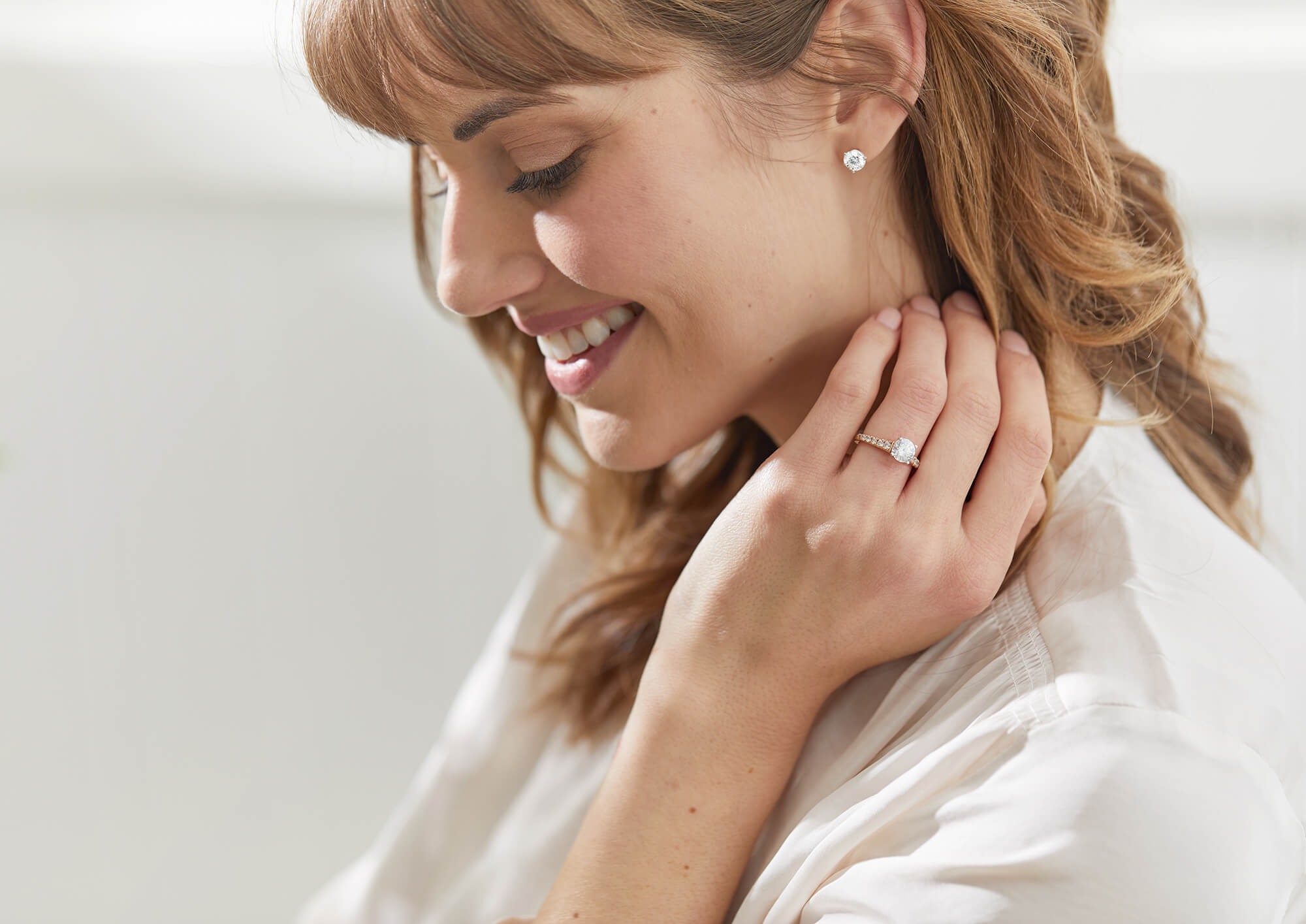 Diamonds embody the purest human emotions—radiant joy, timeless devotion, and above all, love. A diamond says 'I love you' more simply than words ever will. But the process of mining diamonds is anything but simple, and the diamond business has long abetted darker human tendencies—greed, exploitation, even violence.
One company is changing that. Clean Origin, the world's largest purely lab-grown retailer, has a way to say "I love you" that isn't so complicated. It's harder and harder to justify habitat destruction, unethical labor, and dizzying price tags, but a diamond pendant from Clean Origin will never go out of style. Founder Alexander Weindling is leading a shift toward diamonds without compromise. "Diamonds have compromised the planet, and buying one has always required people to compromise their own values," he says. "Increasingly so in a world challenged by climate change."
A diamond may say "I love you," but what else can you say with a diamond that is lab-grown?
"I love the planet."
Lab-grown diamonds are crafted from a seed, not ripped up from the Earth. Clean Origin's diamonds are mostly created using a process called Chemical Vapor Deposition, heating the seed to around 800°C in a sealed chamber with carbon-rich gas. This requires less  energy per carat of mined diamonds, and doesn't rely on the destruction of surrounding habitats or release of pollutants. As the urgency of the climate crisis ratchets up, so do demands for change in almost every industry. Diamonds are no exception, and with Clean Origin, you can be part of that change. "It's an amazing feeling to know you are on the right side of history," Weindling says.
"I love ethical consumption."
Diamonds are most commonly mined in parts of the world with loose labor laws. Low wages, unsafe working conditions, and forced exploitation of children are in some places normalized to satisfy the global demand for mined diamonds. That's not to mention blood diamonds, which are mined in warzones and sold to fund further conflict. Frustrated by the prevalence of these practices, Weindling vowed never to touch mined gemstones. Clean Origin's diamonds are born purely and peacefully, giving customers peace of mind.
"I love innovation."
The simple truth: lab-grown diamonds are diamonds. Clean Origin uses cutting-edge technology to speed up a billion-year-long natural process and sidestep the harm caused by mining, but the final product is indistinguishable from a mined stone. "No one, not even me with all my training, can see the difference," Weindling says. "I see the same incredibly stunning fire that is a diamond." Let that stunning fire burn forever in testament to a love that is fresh, forward-thinking and made for a modern world.
"I love our budget."
Whether you're looking for the perfect engagement ring or eyeing a pair of diamond stud earrings as a holiday gift, the savings from buying lab-grown will give you breathing room in your balance sheet. On average, lab-grown diamonds cost 20 to 40 percent less than their mined counterparts. Plus, when you shop with Clean Origin, you aren't limited to a retailer's selection. You can choose from thousands of gemstones to get the exact right carat weight, color, quality, and cut matched with the perfect setting. No need to compromise on quality, style, or cost.
"I love our legacy."
When you say "I love you" with a lab-grown diamond, you refuse to compromise on the legacy of your love. It's personal—putting those savings toward your dream honeymoon, your starter home, and your future together. It's global—rejecting unethical industry and embracing alternatives that will leave the world a better place. "We are the truth to power brand," Weindling says. "Our legacy is leadership, and we are just getting warmed up."