Whether or not you've had a vision of your wedding day since you were 5 or you just got engaged and are now diving into all things wedding planning, the first step (after celebrating your newly engaged status, of course!) will likely be to search for and choose your wedding venue.
A lot of couples find this one of the most overwhelming parts of the process… but it doesn't have to be! The good news is, once you've selected your venue, a lot of the other pieces and vendors will fall into place. Hopefully these tips will help you feel more informed with the characteristics to look for in wedding venues that will directly affect your photography. So whether you're at the very beginning of your wedding venue search or already have a short list of places you're really interested in and have started touring, here is a list of 10 things that are important to consider when selecting your wedding venue: (especially if high-quality, beautiful and unique wedding photos are a priority!)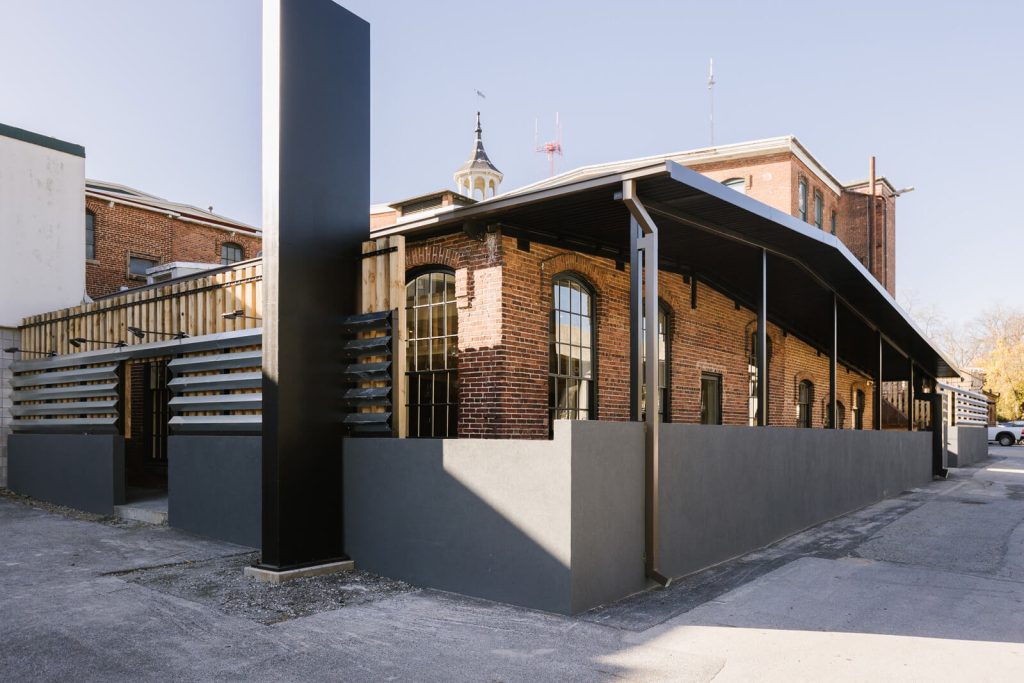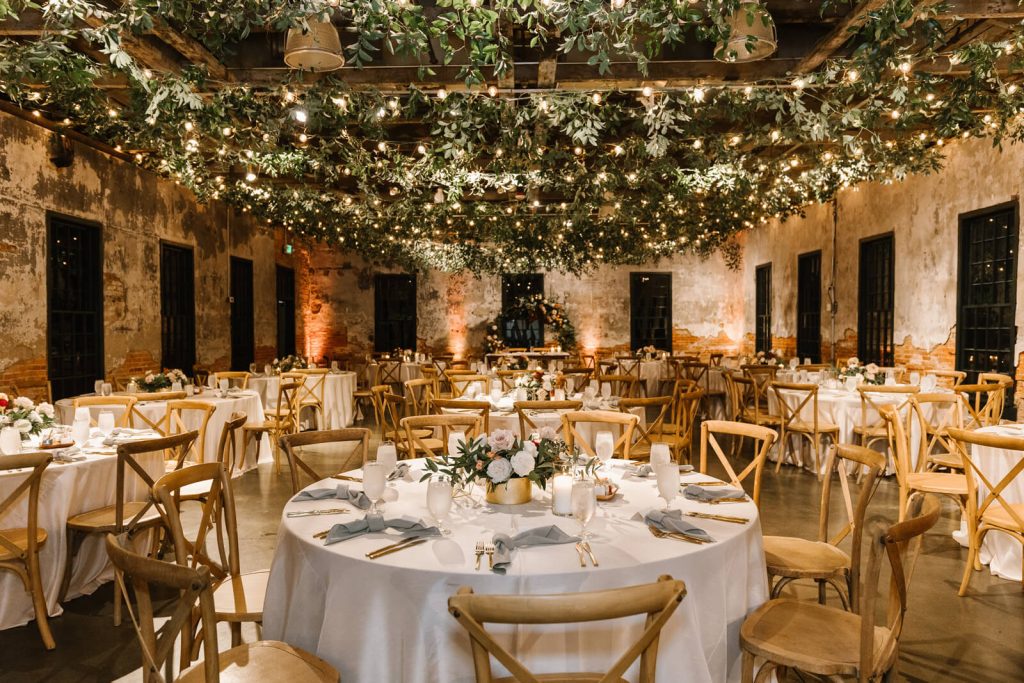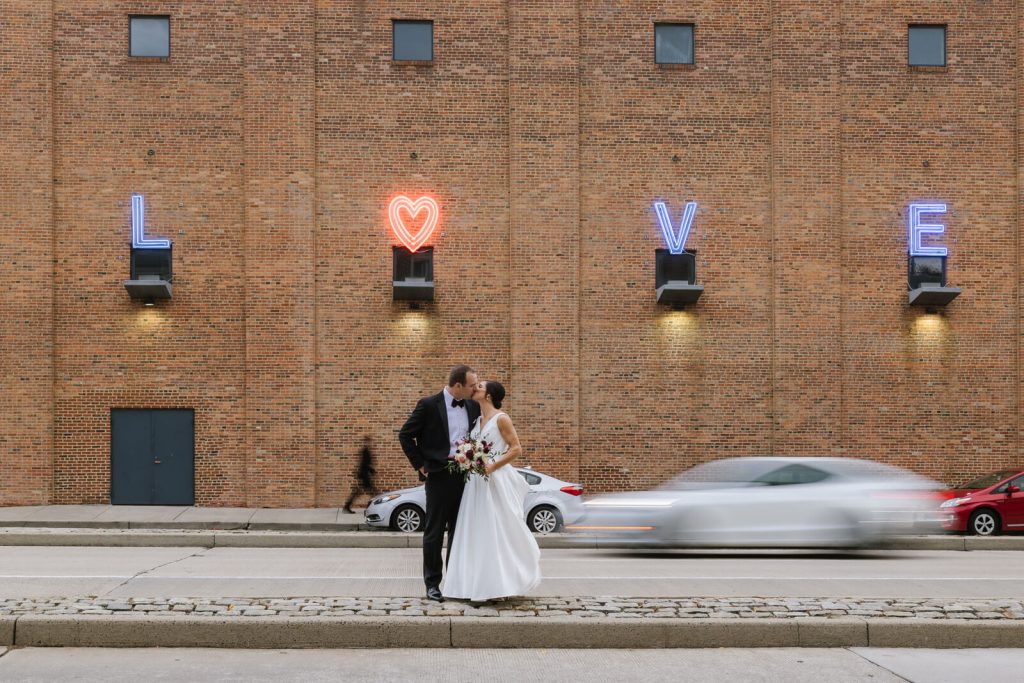 No. 1: The space is naturally beautiful and impressive without needing much additional decor, lighting or rental items brought in.
A lot of historic / industrial / urban wedding venues (mills, lofts, warehouses, greenhouses, mansions, etc) have tons of charm, character, texture and a feeling of warmth to them because their previous life was full of so much activity. These spaces usually don't need much added decor at all, and sometimes even make for a more beautiful wedding venue when the architecture is able to stand out and speak for itself. What does this mean for you? Beauty, uniqueness AND cost savings in other areas of wedding planning… a win-win!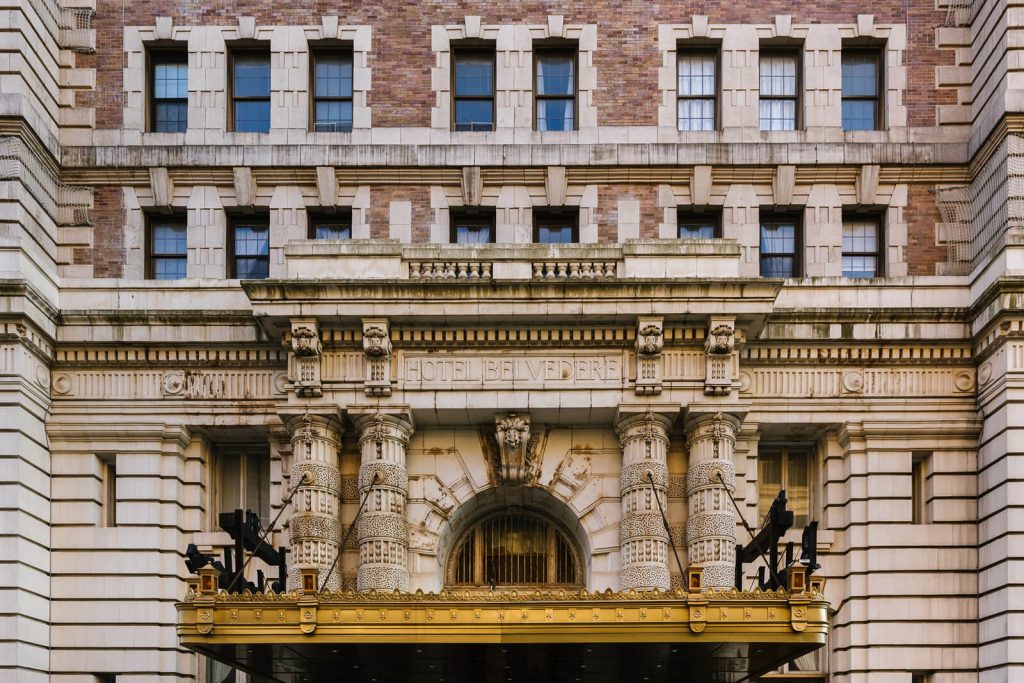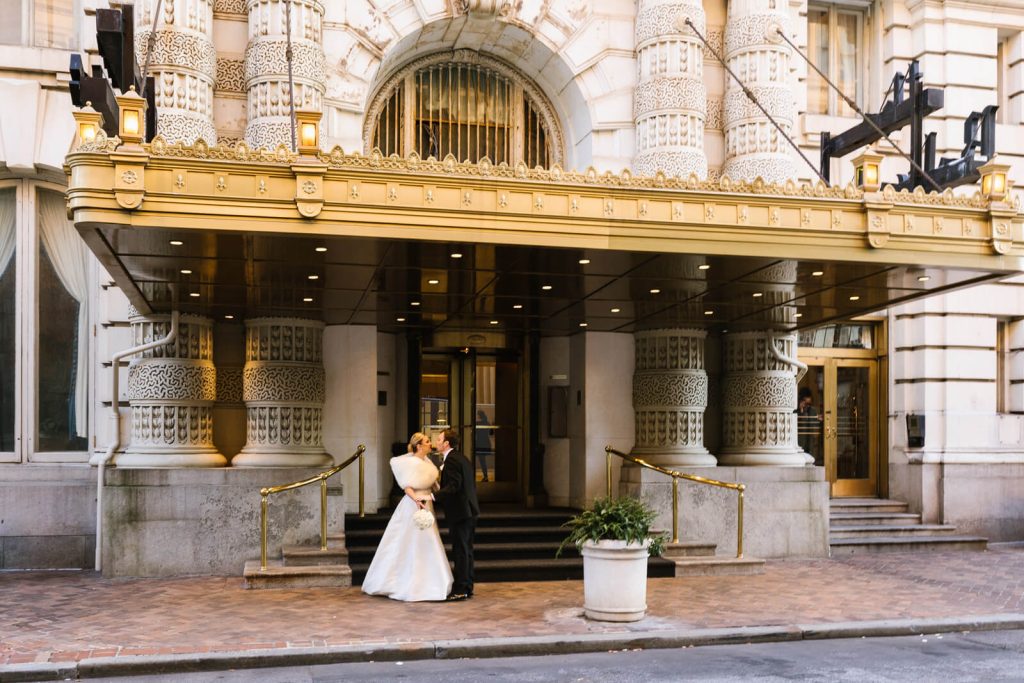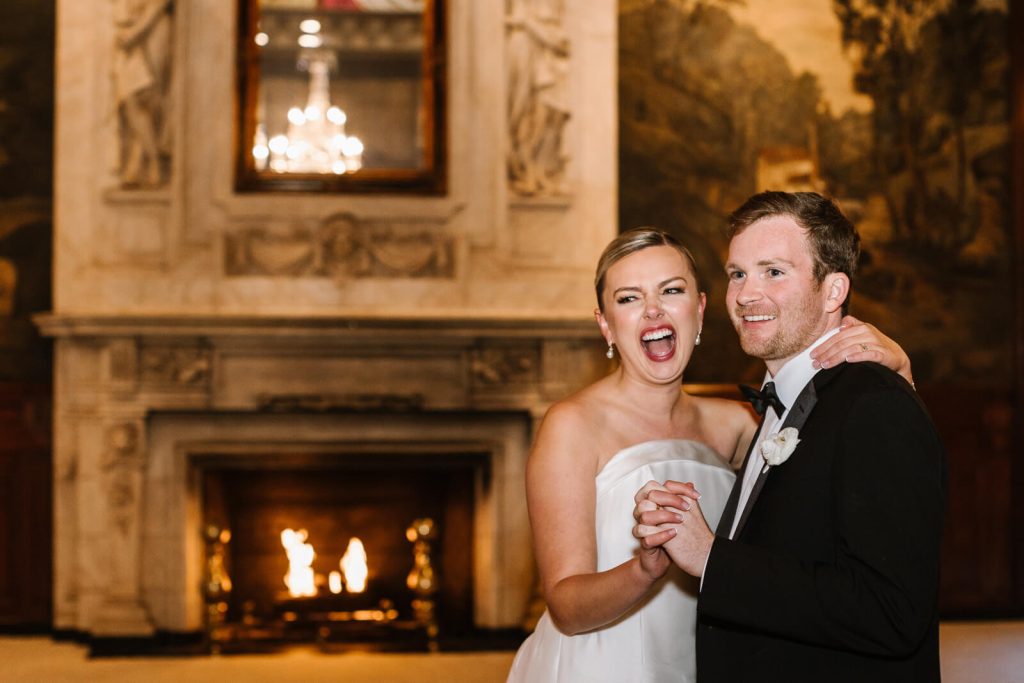 No. 2: A variety of backdrops, walls, spaces, gardens and views (this will enhance not only your wedding photos, but also your guests' experience)!
Your wedding venue is kind of like a really fast mini-vacation if you think about it from the perspective of all there can be to see, experience and showcase to your guests… if you think about your favorite places to visit while on vacation, one of the reasons you probably love getting away and visiting a new place (or even one you've been to before), is to discover new ways to experience them with your favorite people.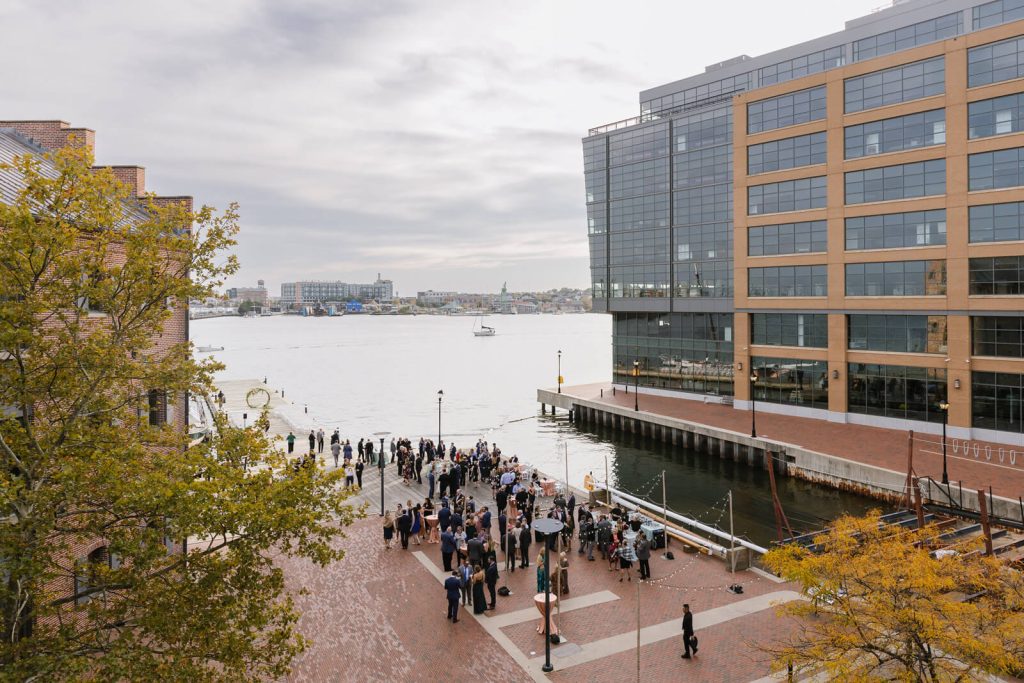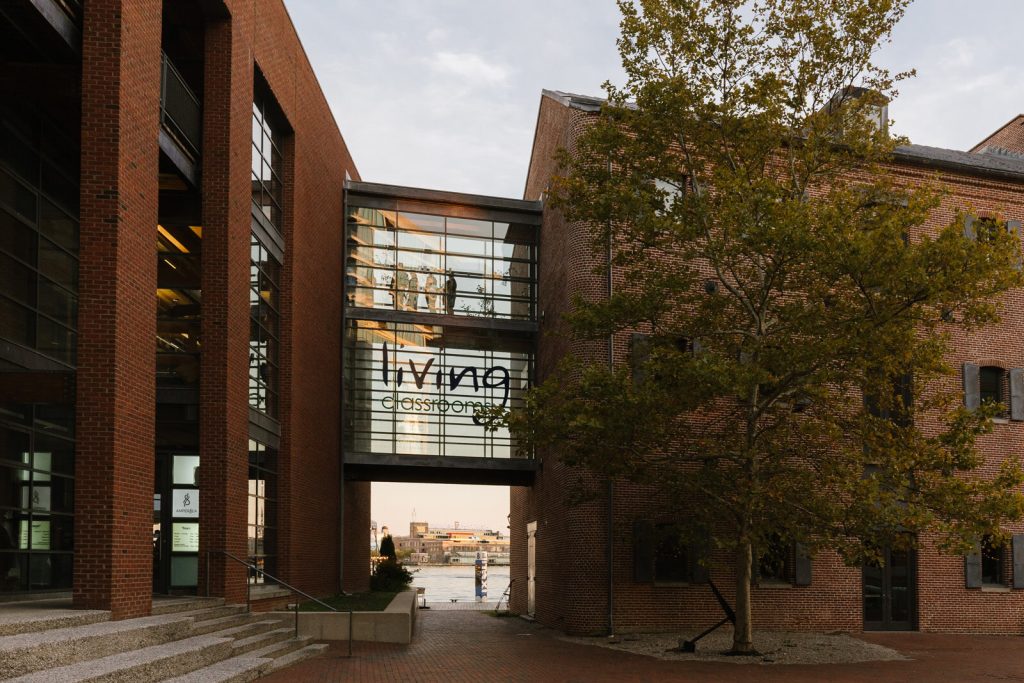 No. 3: A solid rain plan for your ceremony space if the outdoor ceremony you're planning on, can't actually happen.
In the DMV area, the weather changes so quickly… while this can work in your favor more often than not, if you do need to move your plans indoors, you don't want to feel like it's ruining everything you envisioned. My husband and I actually got married during a hurricane at a vineyard on Long Island. We had no choice but to move our ceremony under safe cover in the breezeway, but in reality, it meant we were physically closer to our guests and it felt more intimate? Make sure you're ok with how the rain plan looks and feels, in advance.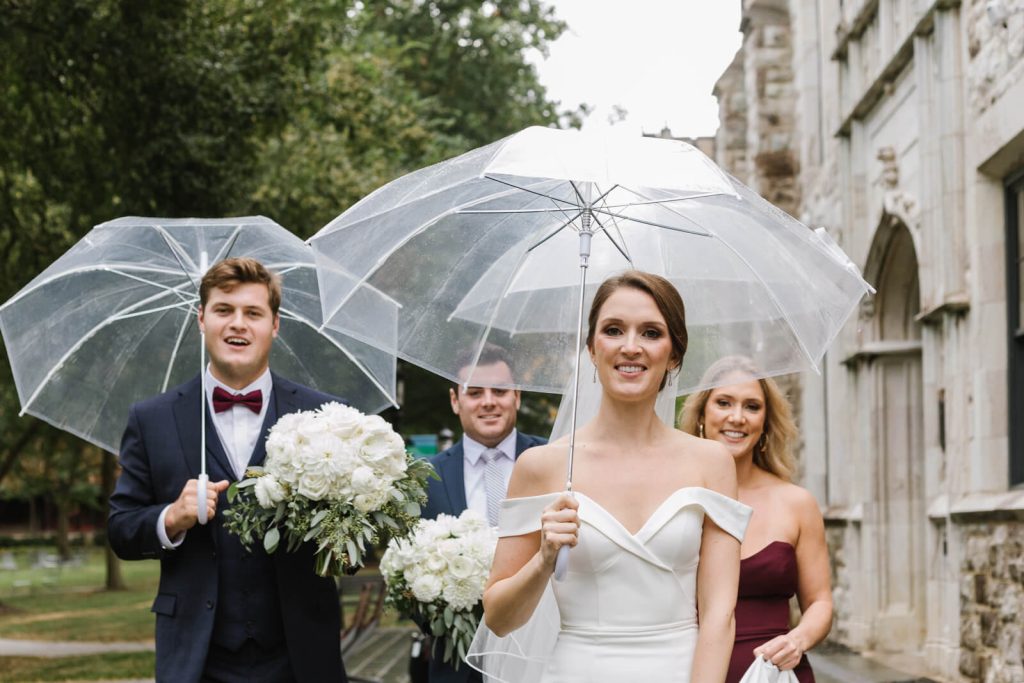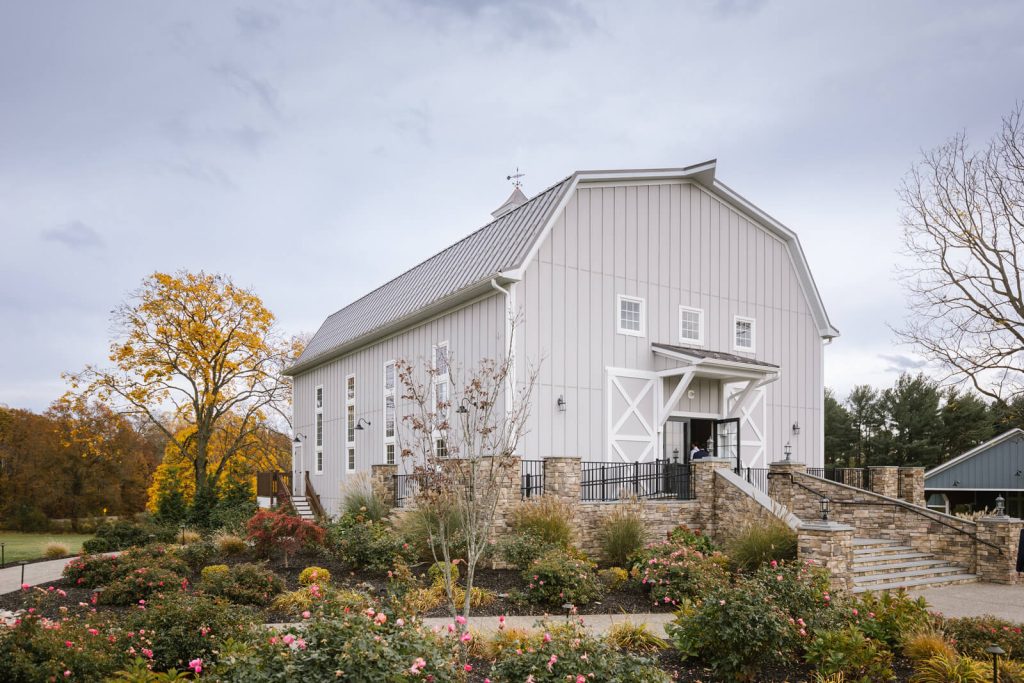 No. 4: Access to your venue at least 2-3 hours before your ceremony begins.
Ideally, you'd have about an hour of uninterrupted time to take your portraits before the ceremony (if you want to enjoy the cocktail hour and not be away from your guests taking photos in a rushed manner with everyone wanting to interrupt "just to quickly say hi!") and another hour for photos of your wedding party + immediate family. If you have access to the inside of your venue during this time, everyone's happier: grandma can sit down during family photos, your wedding party can put their stuff down, temperature and light are controlled, and there's no wind in the off chance that you NEED to take your portraits inside due to weather.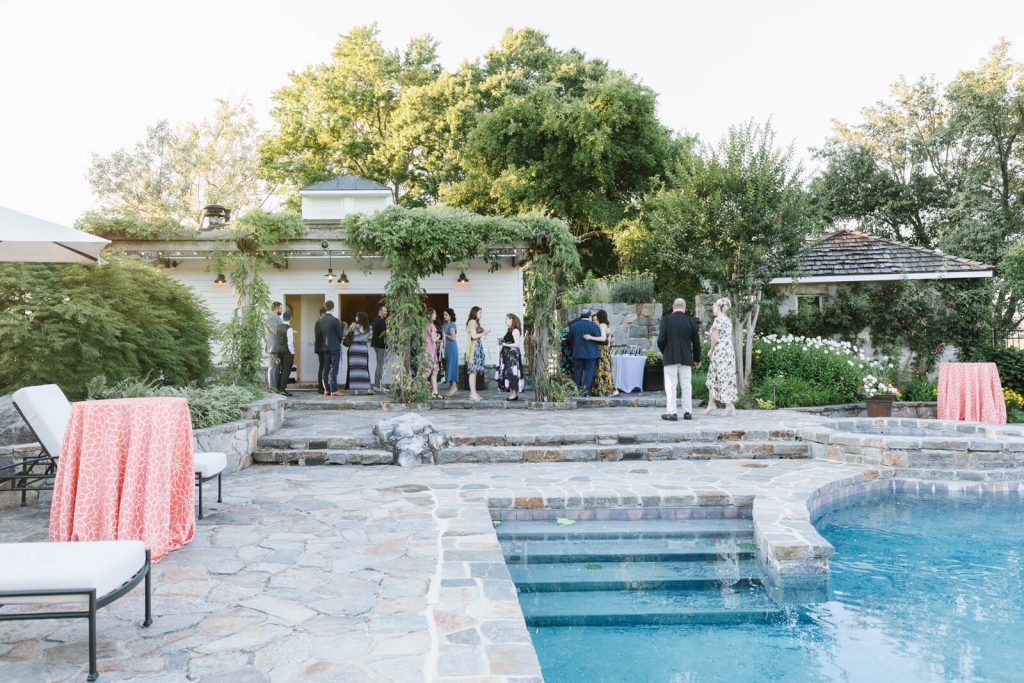 No. 5: Only one wedding per day.
Most venues only host one wedding per day, but some of them are big enough and designed to host more than one per day. To be honest, this seems to be something that used to happen more frequently when most weddings were only held in catering halls and hotel ballrooms. The biggest negative is that you're limited in where you can go within the venue since other couples have access to adjacent spaces, so that directly impacts where you can take photos. It also could potentially be confusing for your guests from a wayfinding perspective.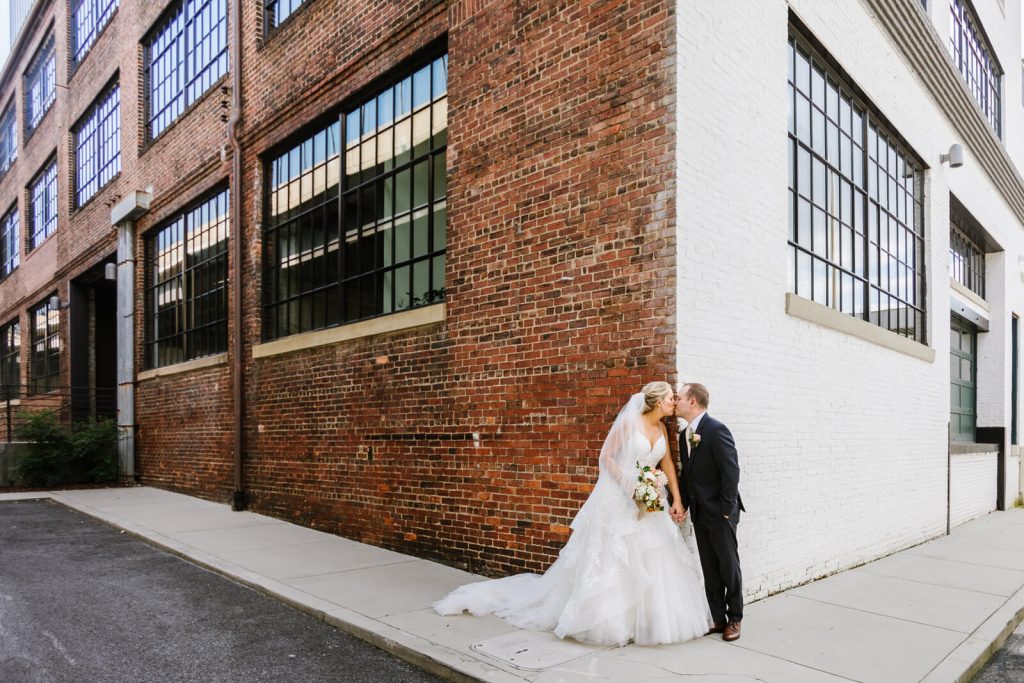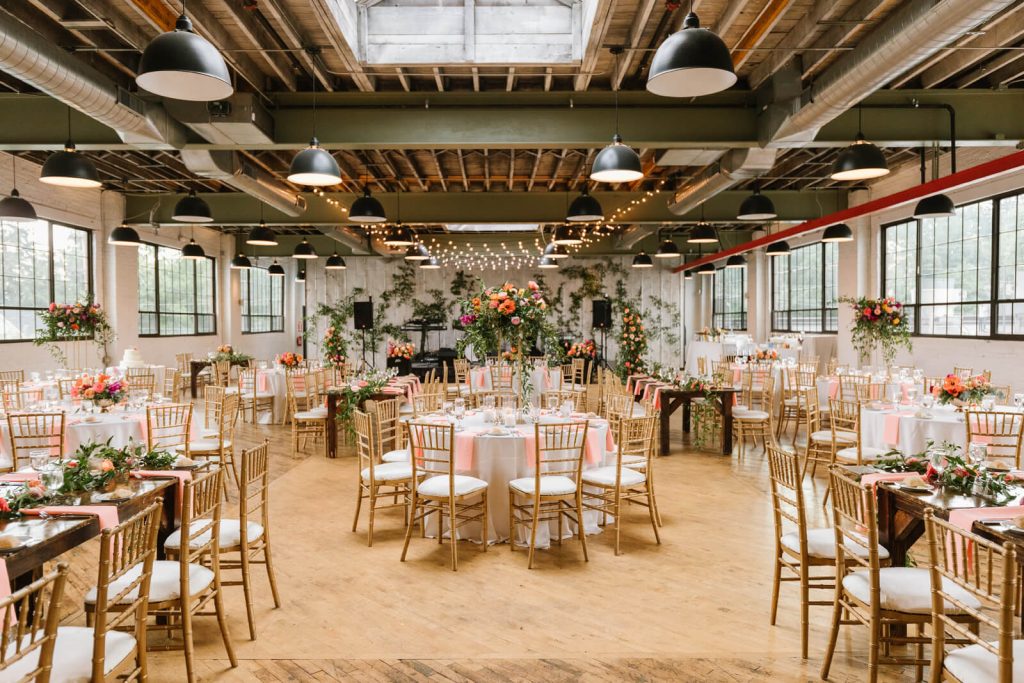 No. 6: Getting ready spaces on-site.
Being able to get ready on-site at your venue can save you so much stress in having to find a local hotel / AirBnB and plan transportation for you, your partner and the wedding party that might be getting ready with you… not to mention, if we as photographers only have one location to come to and stay at all day, it means more candid photos of the story of your day and more importantly, a more relaxed and enjoyable experience overall.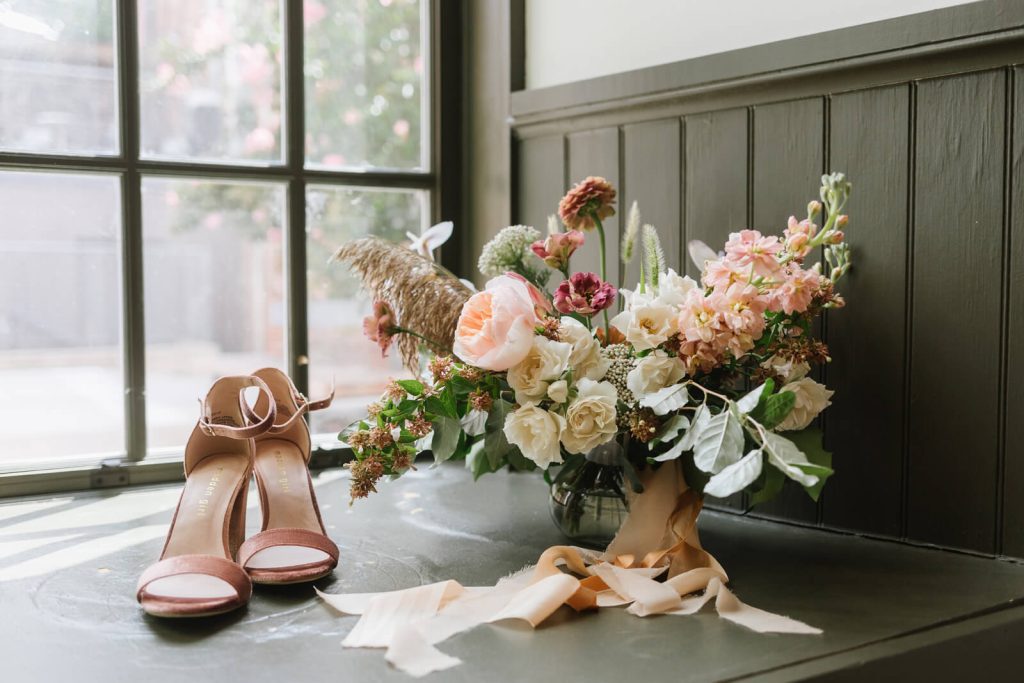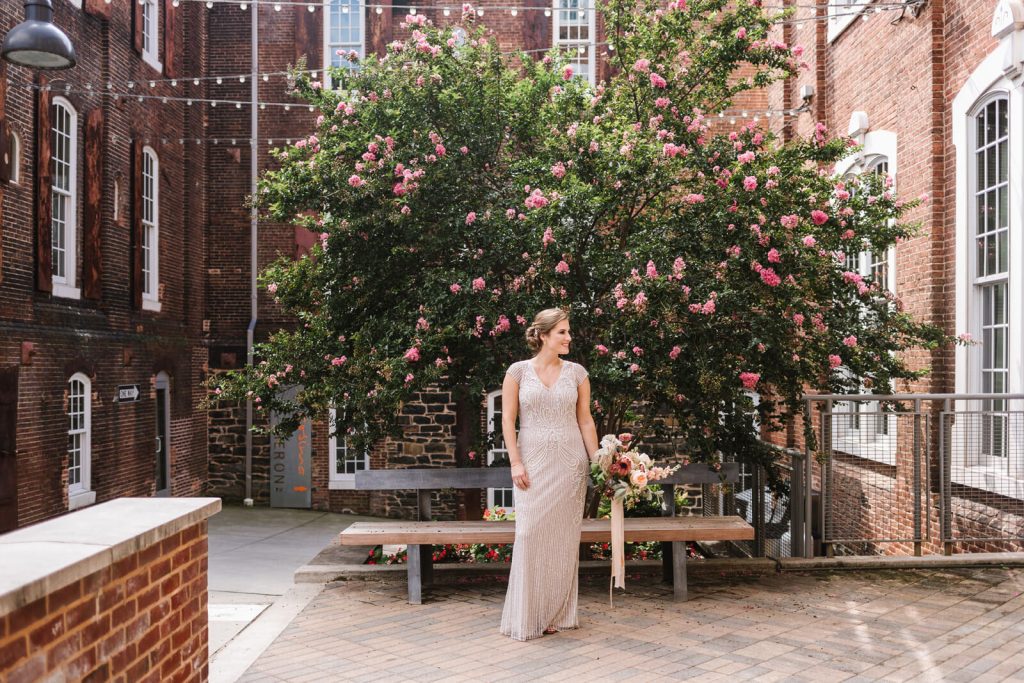 If you love a venue that doesn't end up having space to get ready in on-site, that's ok… what's the next best thing? Finding a beautiful and spacious AirBnB that has at least one room with lots of natural light that we can take photos of you getting ready in. Bonus if there's a pretty garden, yard or outdoor porch we can have access to as well! Chain hotels are great for room blocks for your guests but don't offer the most photogenic backdrops for photos or enough space to comfortably spread out with your loved ones and all your stuff the morning of your wedding.
Boutique hotels are always a good option since they usually offer more light and space – and, instant honeymoon suite for you two the night of your wedding! Some favorite local boutique hotels include The Ivy, the Sagamore Pendry, Hotel Revival, Hotel Monaco and The Line Hotel in DC.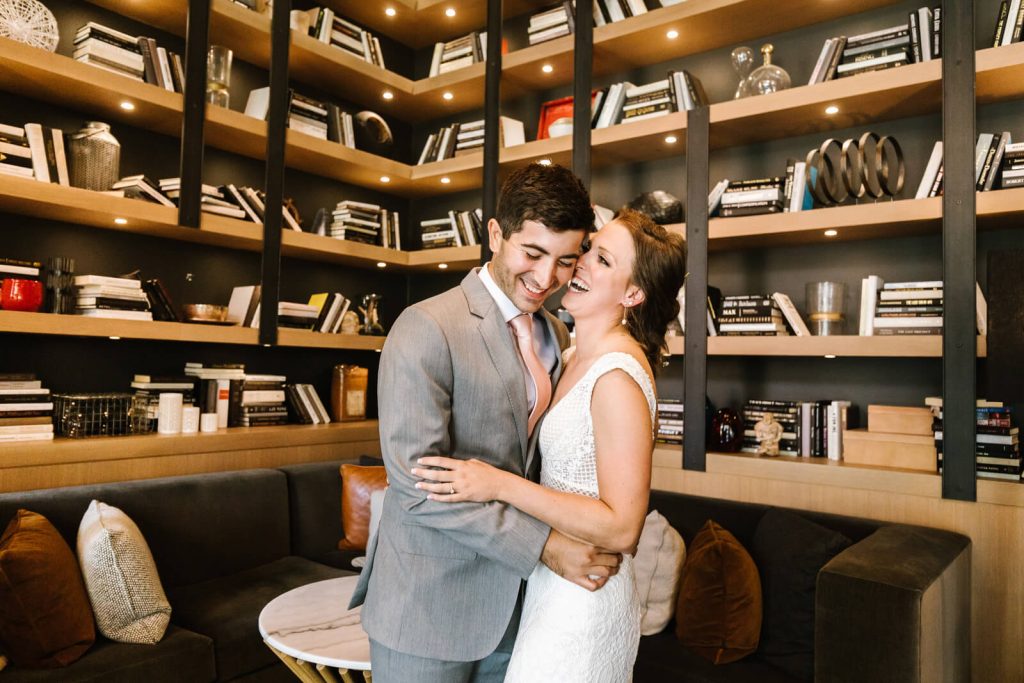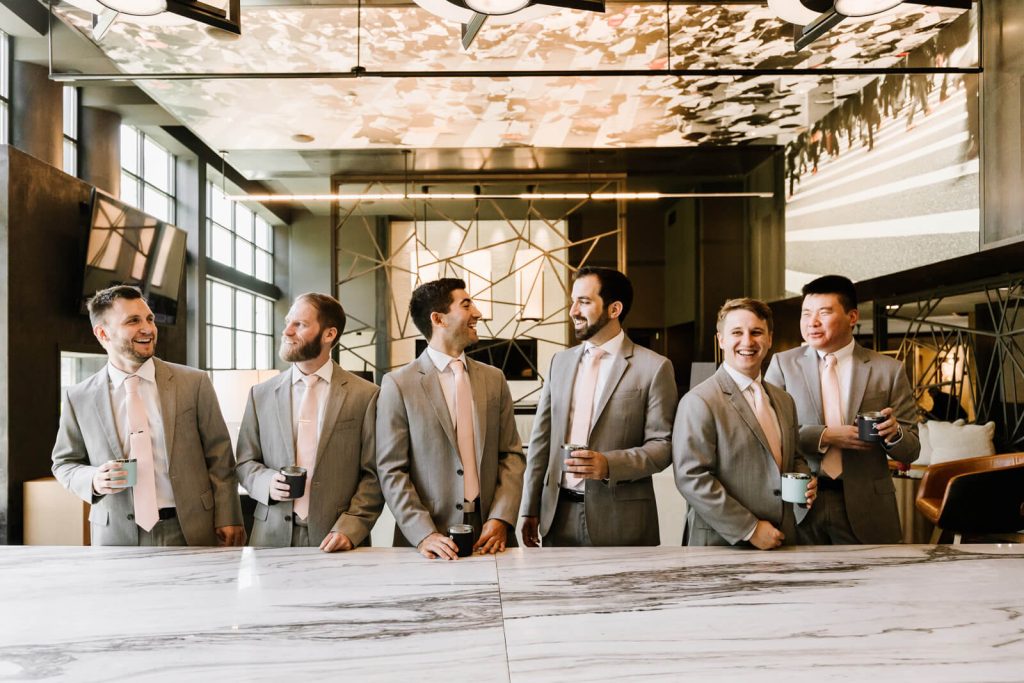 No. 7: Naturally lit spaces
Natural light truly is the most flattering kind of light for all skin types and complexions. As the evening progresses, spaces that are flooded with natural light (from windows or even skylights!) will allow your photos to tell multiple stories throughout the day as the light changes. Documenting your tablescape, cake / desserts in natural light before it gets too dark and moody (if the desserts are setup in advance) is always best since color, shadow, texture and depth are most visible in daylight.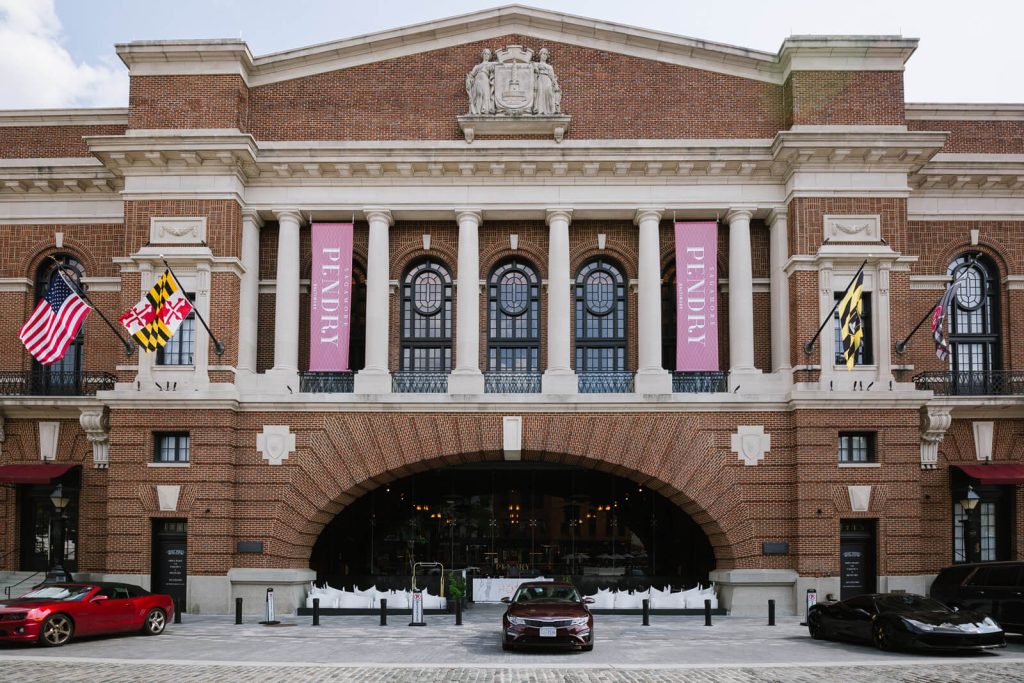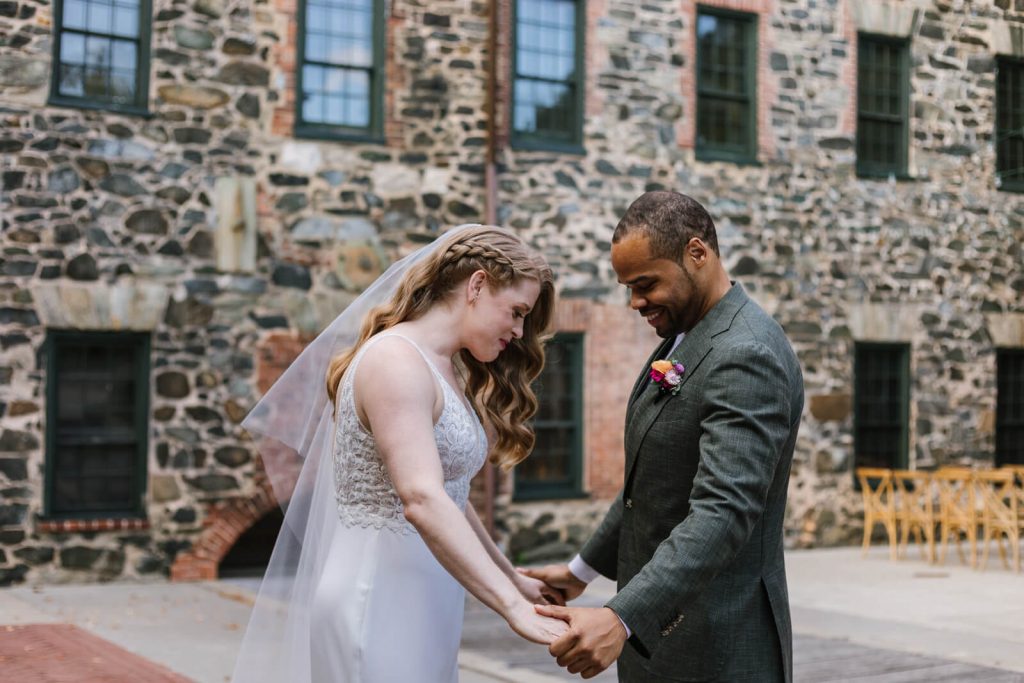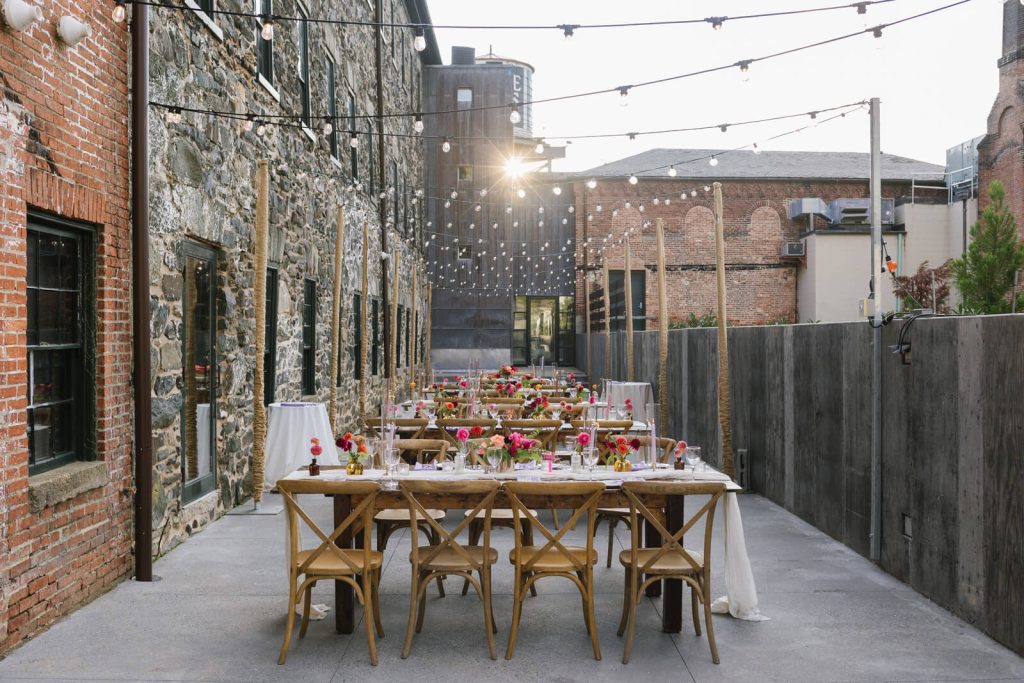 No. 8: Dimmable lighting / lighting options
You'll want to avoid using any fluorescent lighting and ask if the lights in the reception space are dimmable, which is hugely helpful for setting the tone for perfect dance floor photos! If your budget allows adding cafe lights or bistro lights, twinkle lights, waterfall lights or uplighting (ivory is best!), they add that romantic, warm glow above a dance floor or al fresco dinner reception that just brings it to the next level!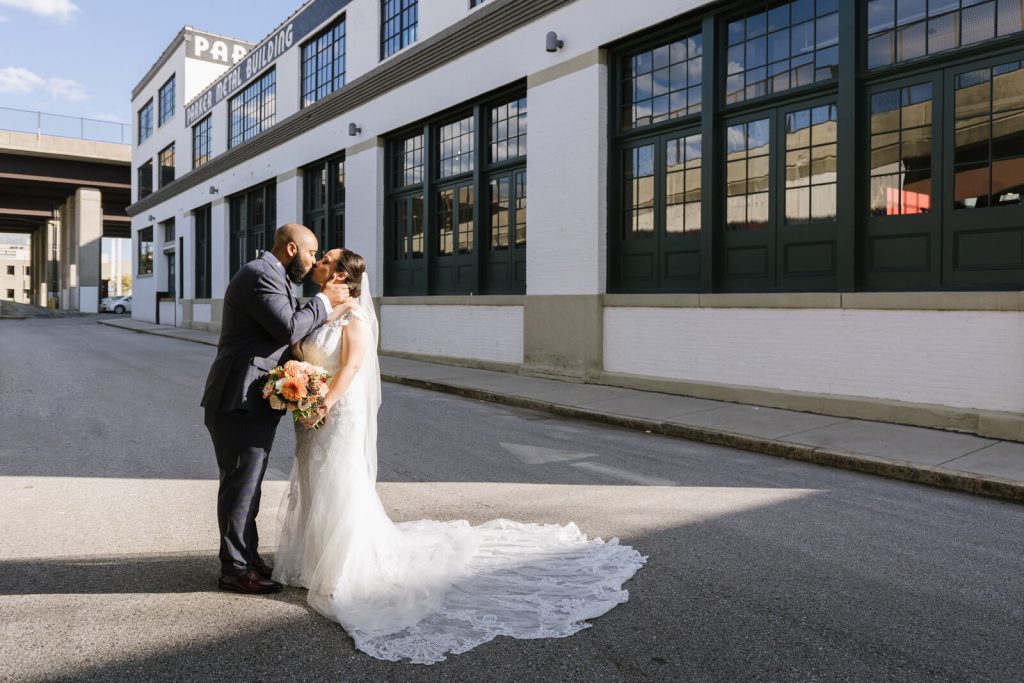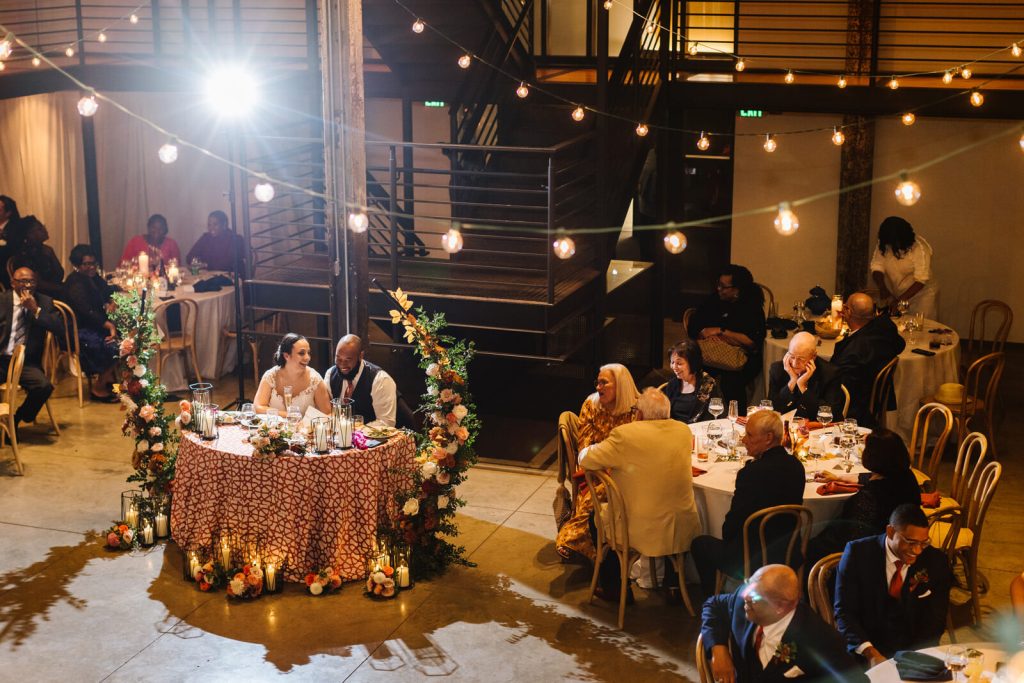 No. 9: Parking on-site (or easily accessible via shuttle)
If your venue has parking on-site, it's one less vendor you need to coordinate (valet / shuttle). Some urban venues that don't have space for on-site parking will include valet parking for your guests or a shuttle that will transport guests to and from parking to the ceremony / reception site. It's worth knowing in advance so you're not scrambling as it gets closer to the wedding and trying to book a valet or shuttle service or finding you haven't budgeted for this expense.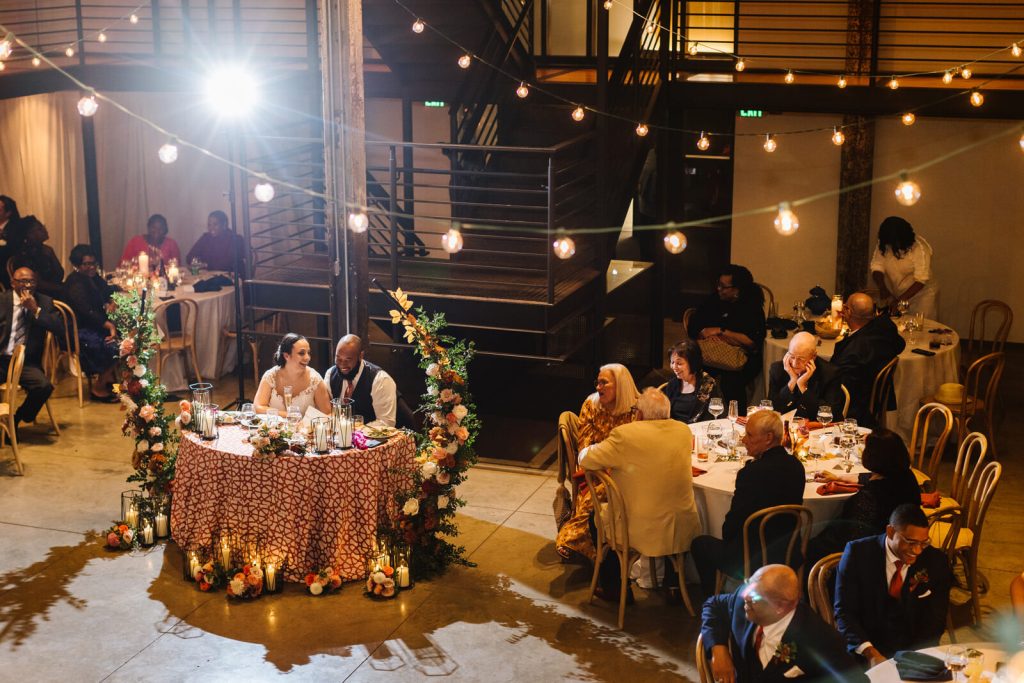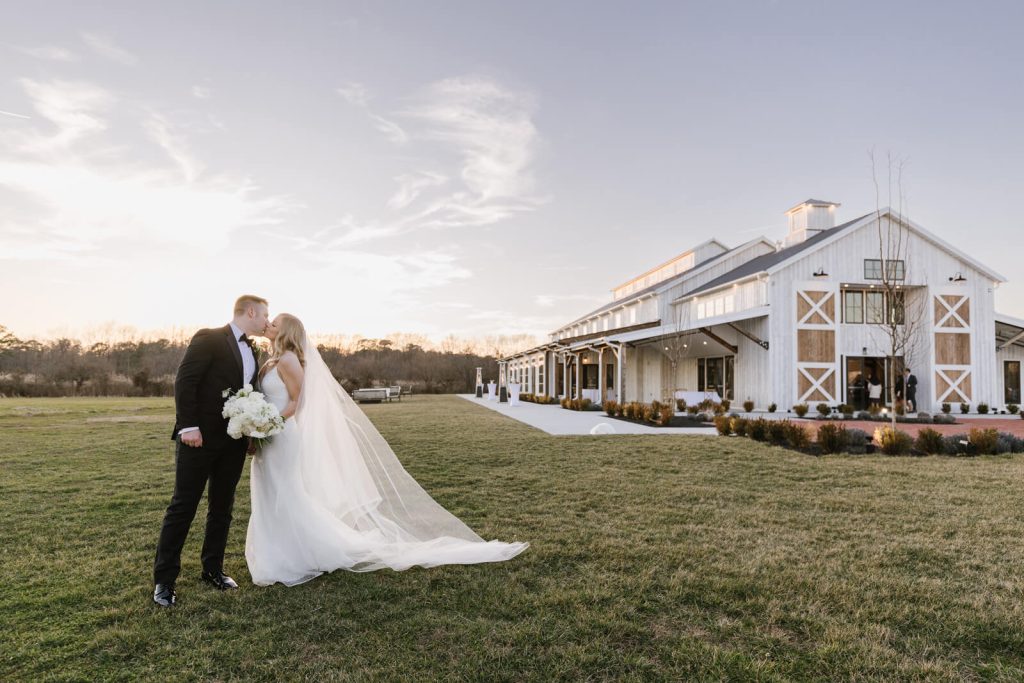 No. 10: Trust in / a good feeling from the venue's management and operations team.
I fully believe clear, responsive and open communication within your vendor team is a HUGE factor in the success and overall feel of your wedding day. You deserve a vendor team that wants your day to be the best it can possibly be and that starts with the venue's leadership. From the moment you inquire, to the day you tour, to the walkthrough, final rehearsal and the day you finally get married – will you be communicating with the same person the entire time? Will that person also be on site at your wedding? Who will your vendors communicate with at the venue if they have any questions leading up to the wedding? These are all questions the venue should be able and willing to answer, if you ask!