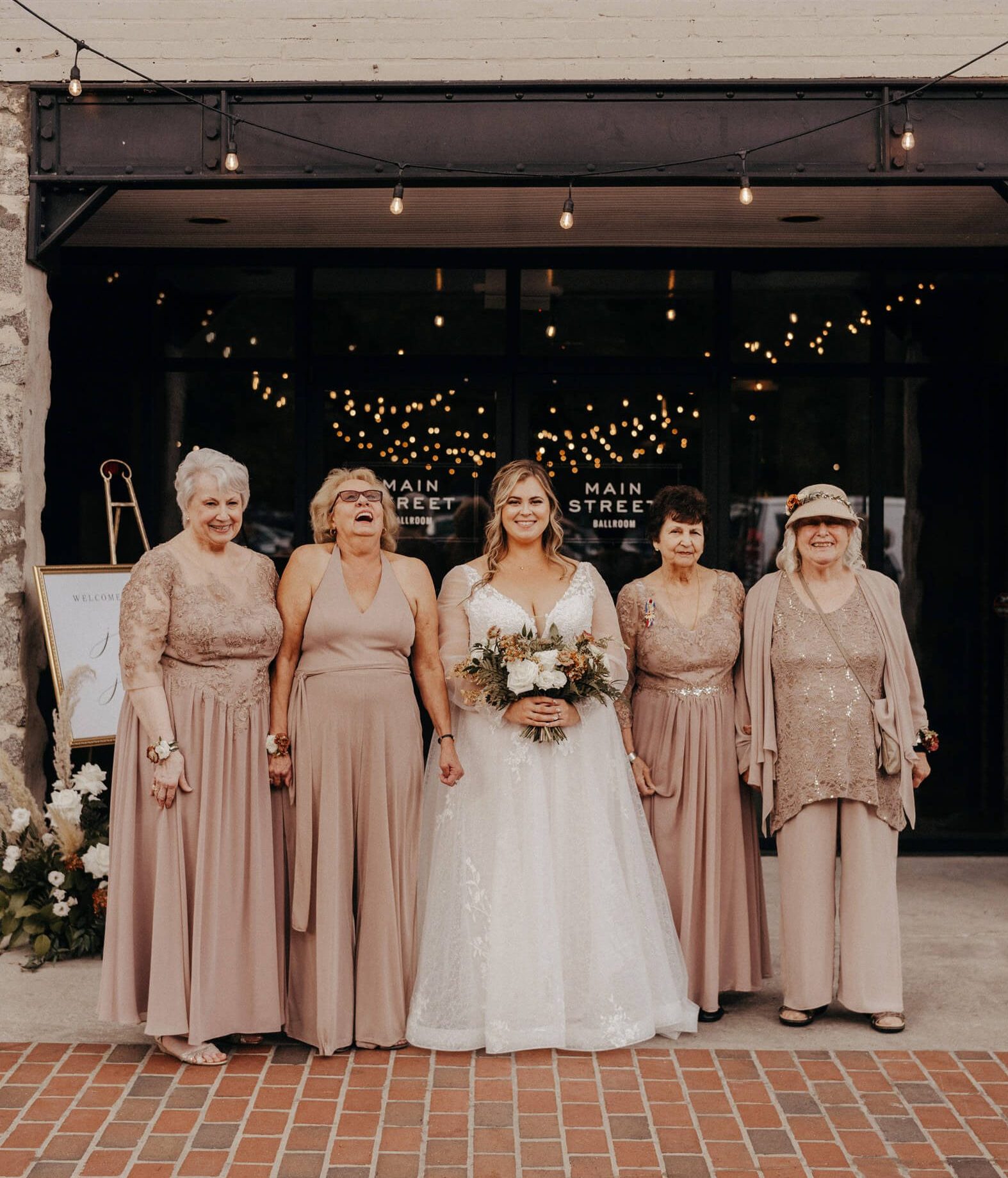 Rethinking the Flower Girl
Instead of traditional flower girls, Jordan and Joe's four grandmothers—aka the Flower Grannies—tossed petals down the aisle as the ceremony began.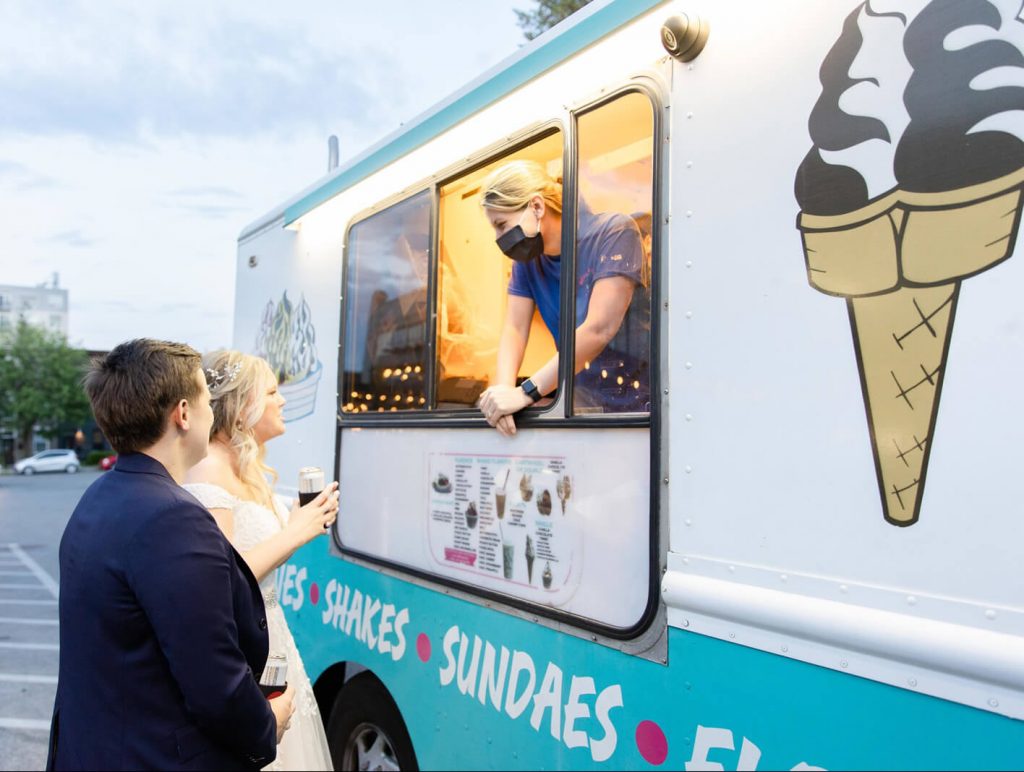 The Caretaker
Because wedding day beauty demands don't stop, Caitlyn Meyer has created a concierge service anticipating all needs, like makeup touch-ups and taming flyaway hairs and veils. "Clients have referred to us as their emotional support animals, and we are so here for that."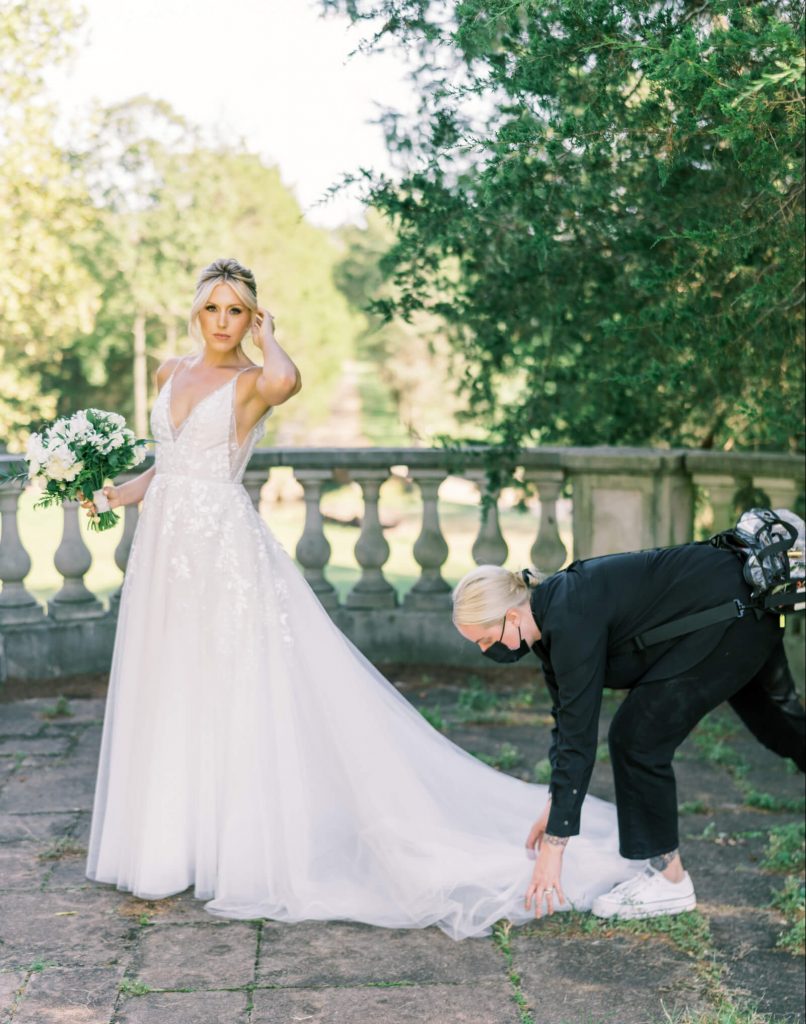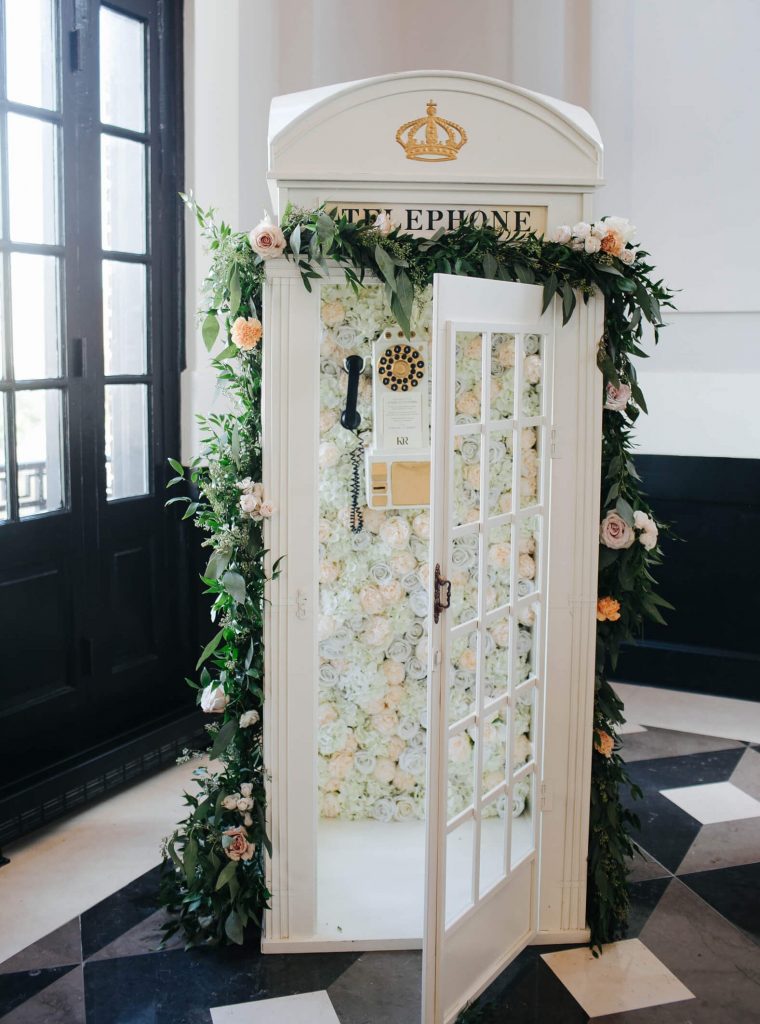 Hello, It's Me
"For Karimah and Robert's reception we worked with FeteFone, which allowed their wedding guests to leave congratulatory soundbites via their cell phones. We wanted the experience to be more fun, so we rented a British-style phone booth. After their wedding, they received a full recording of all of their well-wishes." 
—Kawania H. Wooten, Howerton+Wooten Events
PRESERVE
We can't get enough of Wren & Olivia's incredible bouquet preservation post-wedding day thank-you gifts, like these ornaments (or coasters or trinket dishes) for a bridal party or family.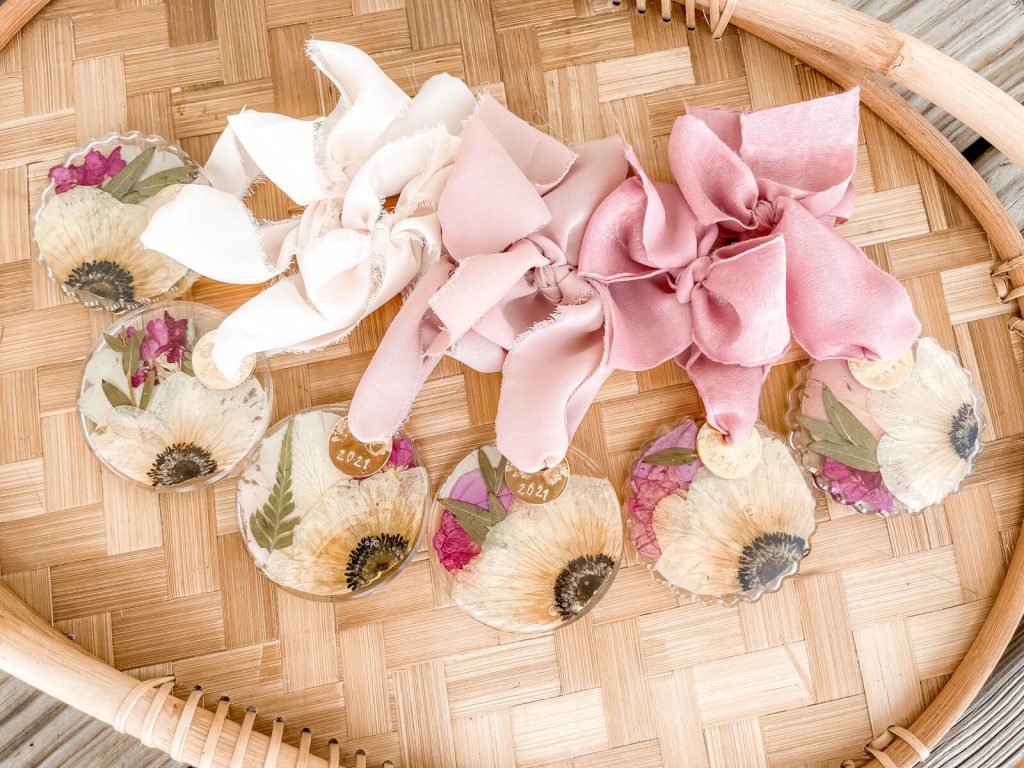 Love Birds
When she got married at the American Visionary Art Museum, Emma surprised her husband—a huge baseball fan—by inviting the Oriole Bird to their cocktail hour. It was a home run.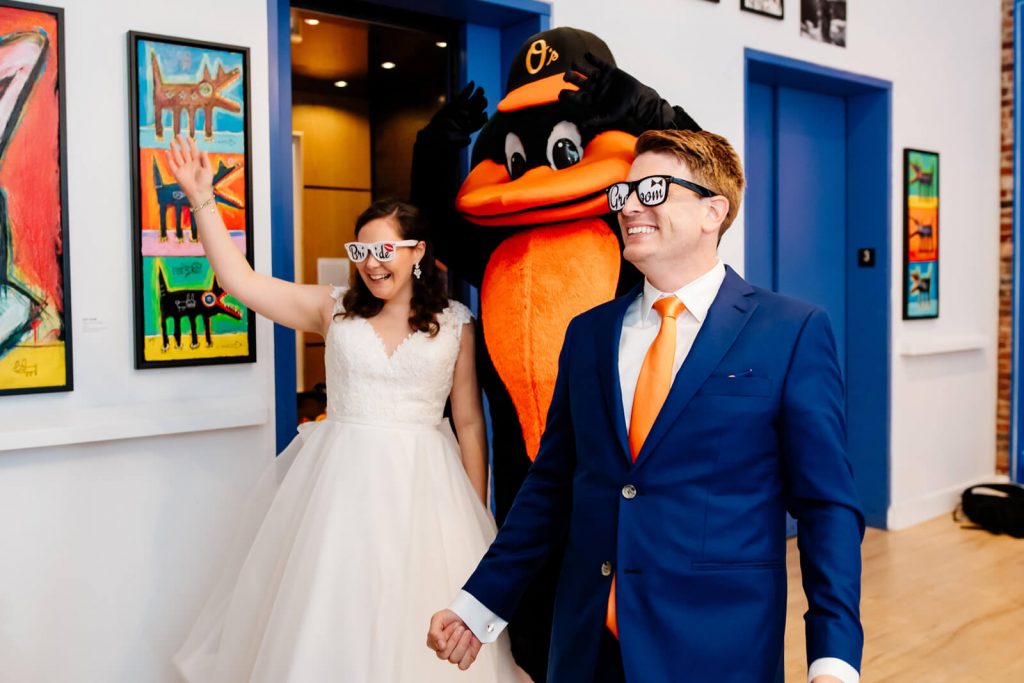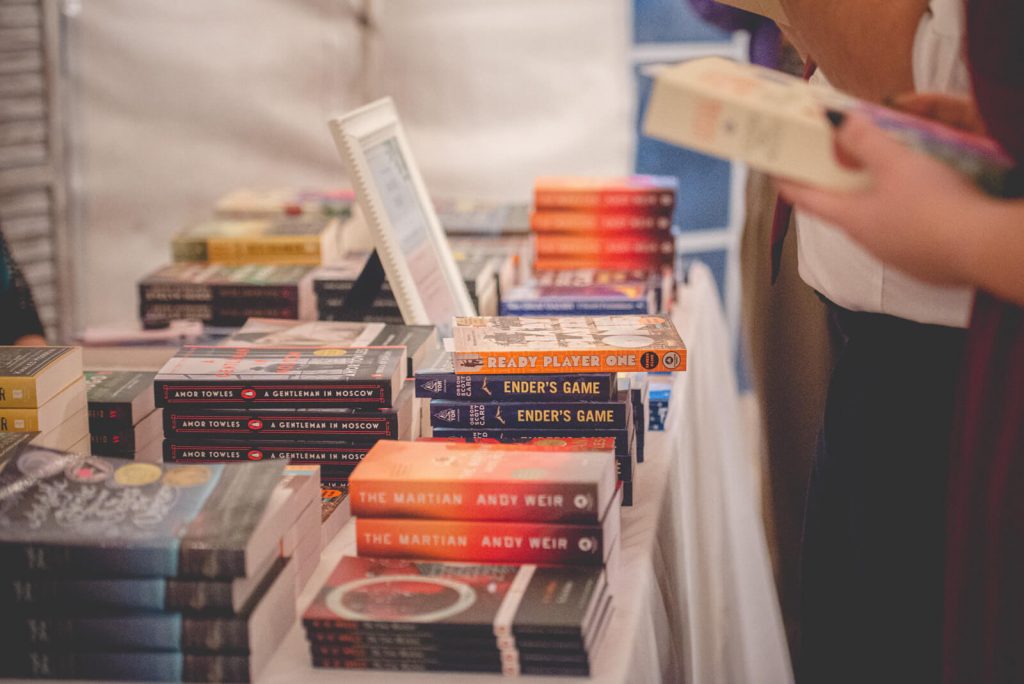 It's LIT
When Alexis and David decided on a book bar at their wedding, they knew they wanted literary works that had left an impact on their lives. Greedy Reads set up a table of 100 books—15 different options—at their Elkridge Furnace Inn reception. The favorite title of the night? Little Women. "Books are the only kind of favor I could imagine providing at my wedding," says Alexis, "and so many guests were over the moon with the idea."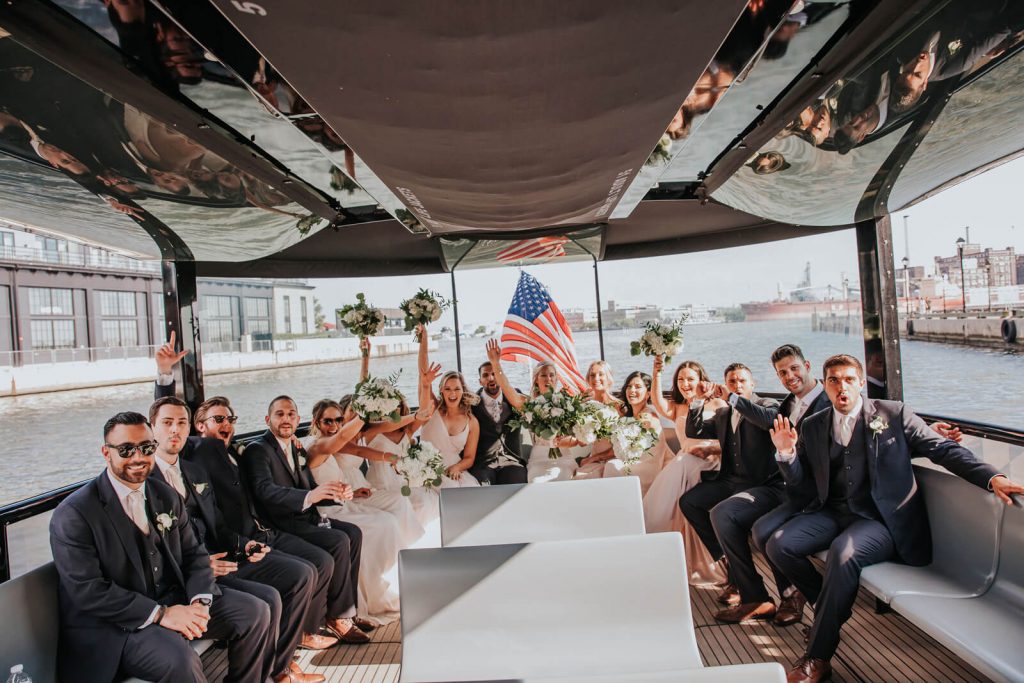 "Sailebrate" Good Times
We are here for the sleek, black, Baltimore Water Taxis and their private charters. Wedding parties can make a grand entrance to a waterfront venue or take guests—with customizable routes—to their rehearsal dinner via waterway.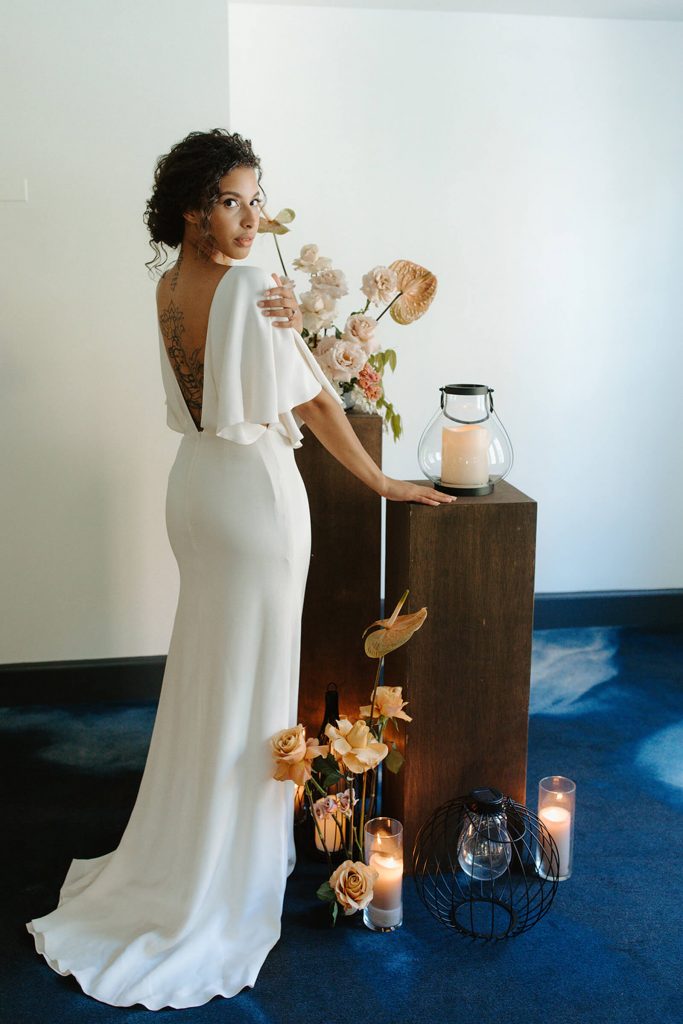 My Cherie Amour
"We are sentimentalists at heart. We love a good heirloom, and each incredible gown at Cherie Sustainable Bridal in Savage Mill is adorned with the love story from the previous person who wore it. By donating or buying your gown from Cherie, you can be part of someone's love story, and 100 percent of the profits benefit their nonprofit organization. Who wouldn't want to be a part of something so incredible?"
—Anna Singer, The Otherside Creatives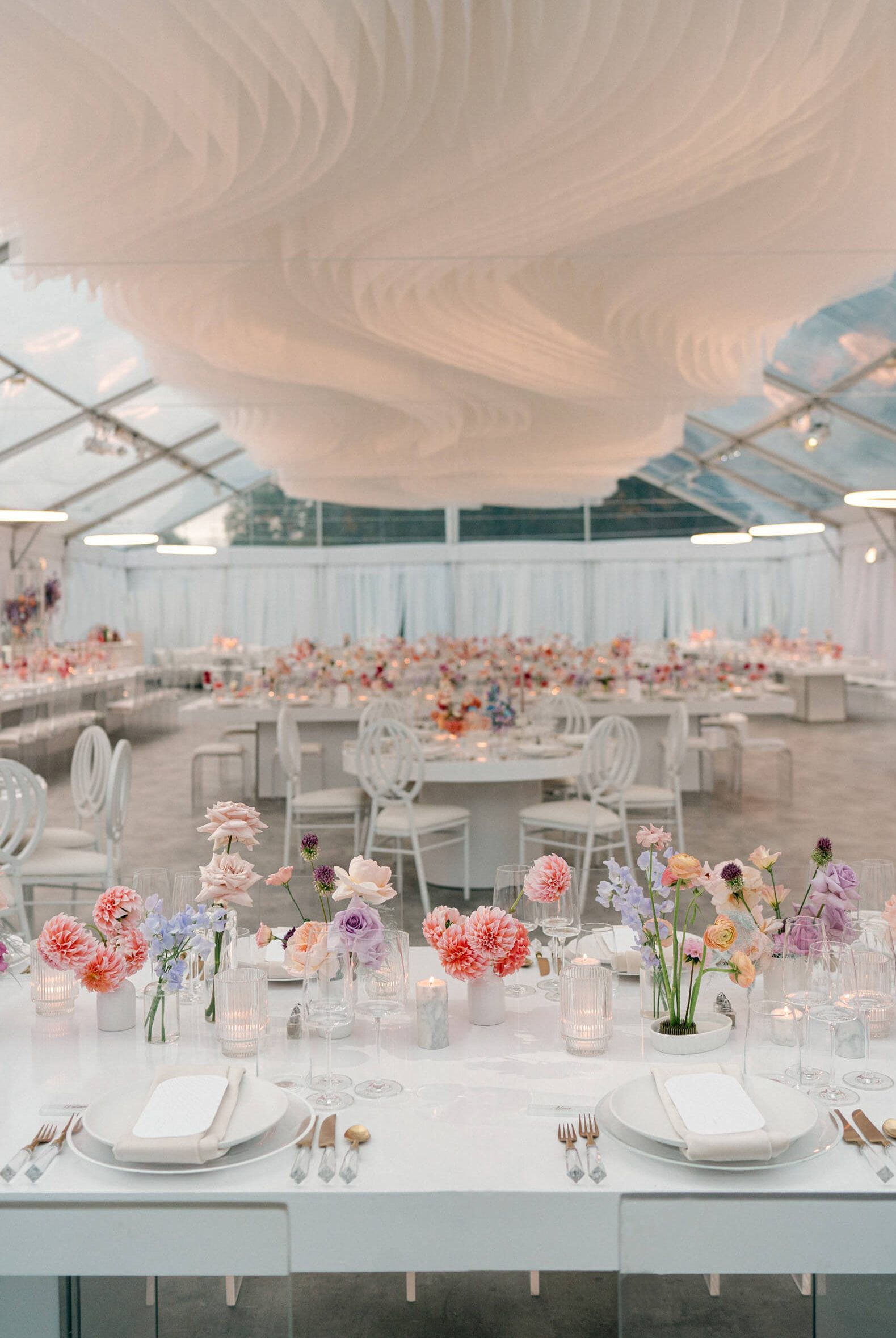 Team Ceiling
Always look up. This sophisticated, all-white, ultra-luxe tent had an even bigger surprise on its ceiling. Social Supply Design and Lemon and Lime Event Design created this modern art installation that took an at-home wedding from sweet to show-stopper.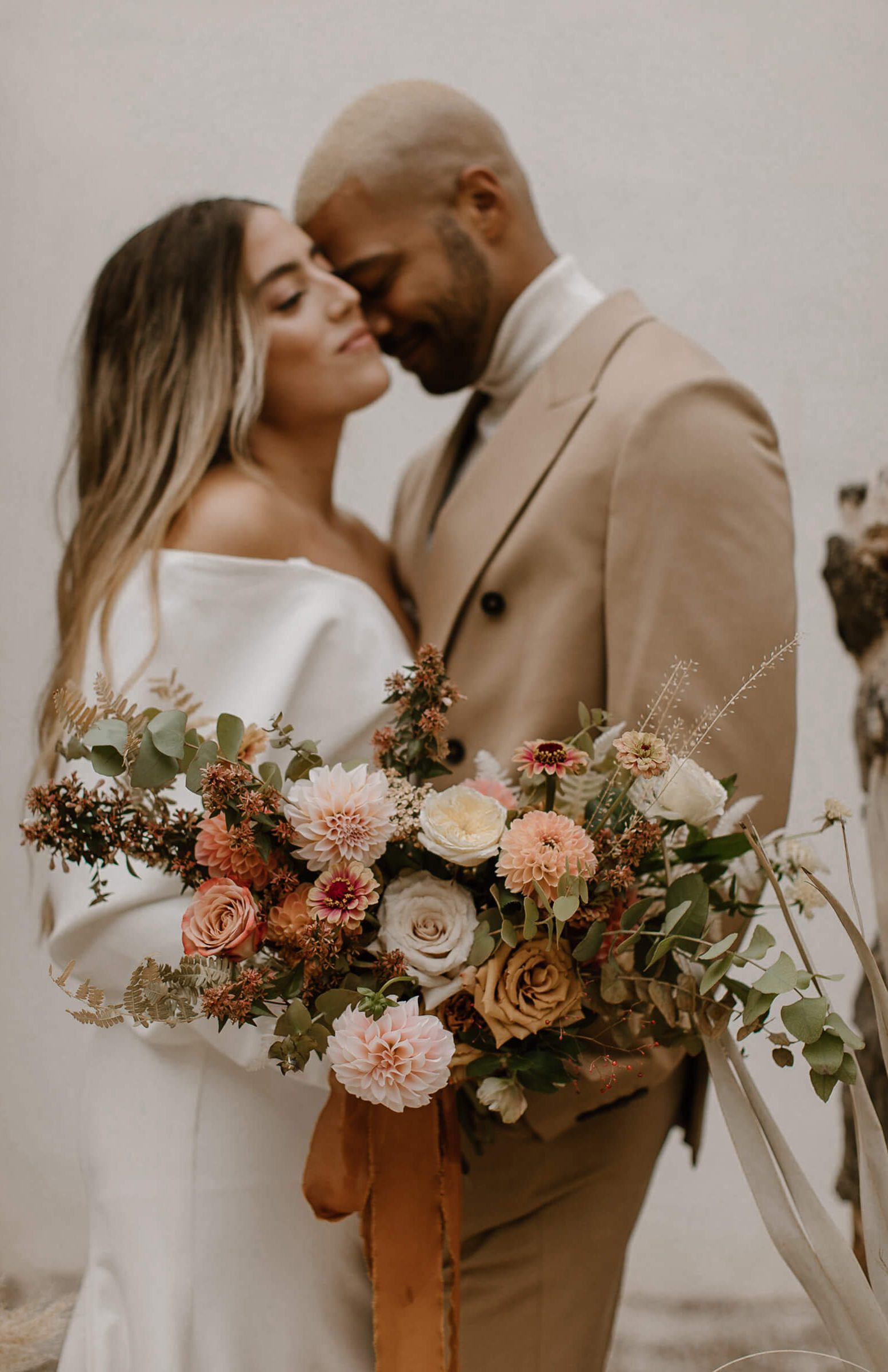 An Ode To Local Flower Farmers
 "I am so passionate about using local flowers and love to take any opportunity to highlight the hardworking farmers. We are in a great growing region, with so many fantastic flower farms. They are resilient and responsive, and able to provide us with flowers that are very fragile and do not ship well, like dahlias." 
—Kate Campbell, Kate Campbell Floral Design
MARRYLAND
From Pixels to Quills drink stirrers featuring Black-eyed Susans, lemon sticks, crabs, and the state flag, these subtle nods to our favorite state are the perfect complement to every cocktail hour.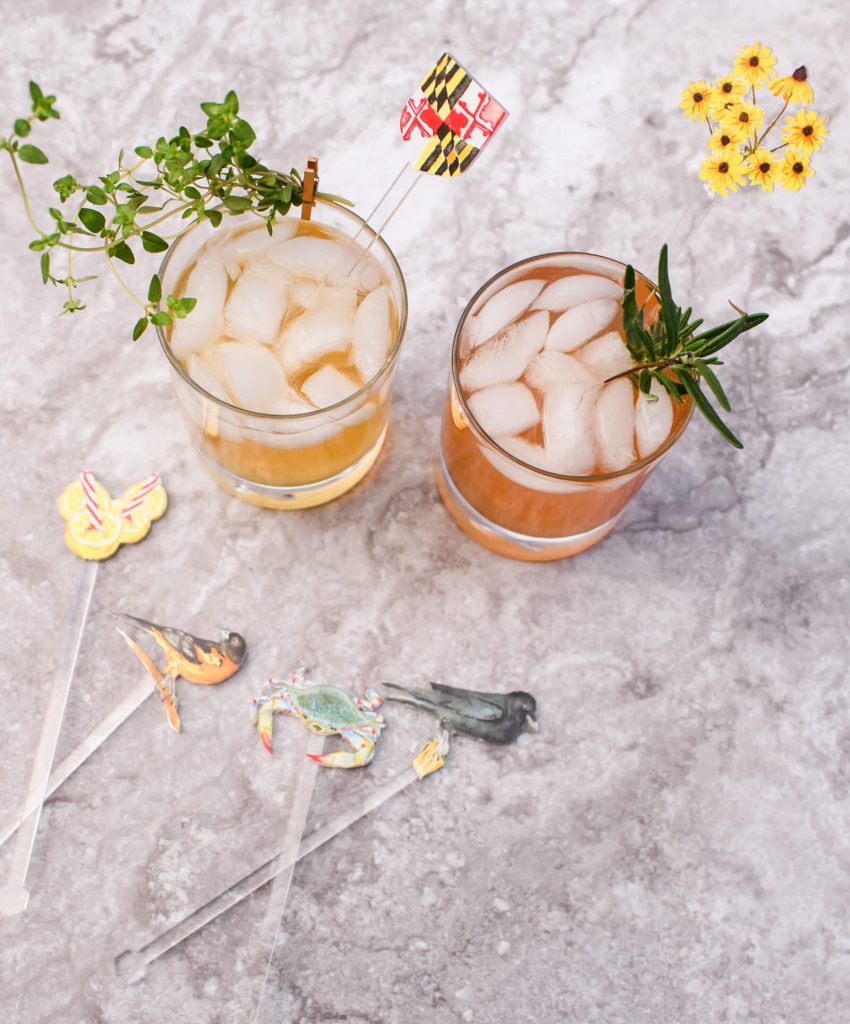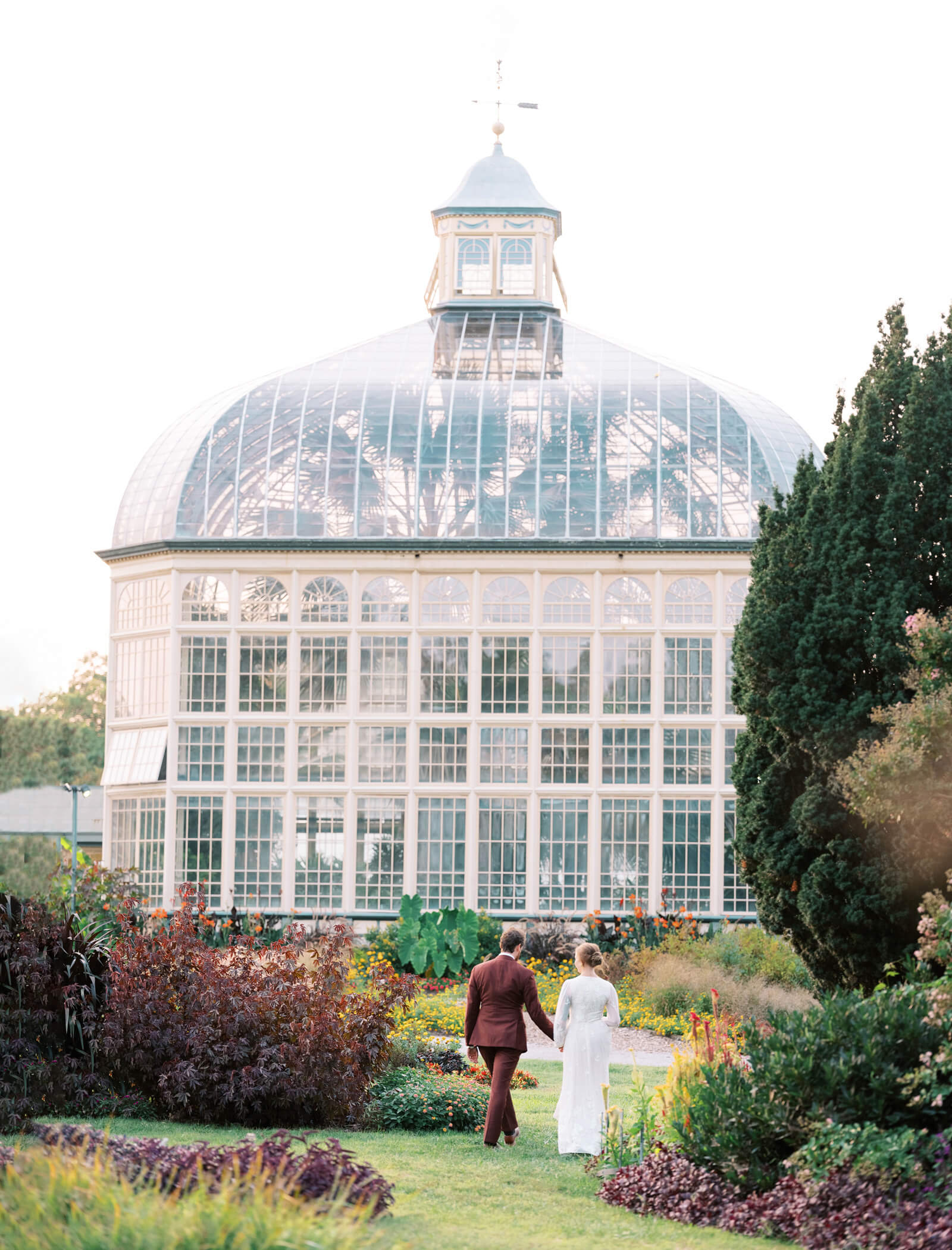 Our Venue Cup Runneth Over
We've got it all in Maryland—mansions, farms, aquariums, golf courses, piers, museums, grand libraries, resorts, and quirky ballrooms. You want a penguin as a wedding guest? Hello, Maryland Zoo. A topiary garden nestled in the beautiful rolling Maryland countryside? Yup, Ladew. A historic greenhouse in the city? Rawlings Conservatory. We. Have. It. All.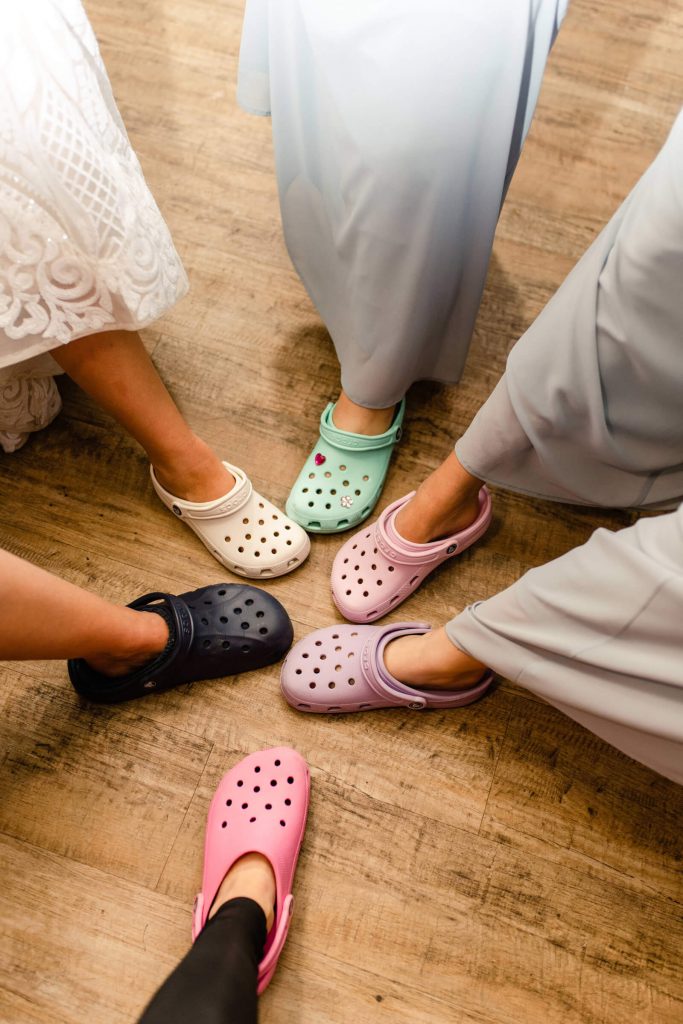 COMFORT IN
We've seen brides in sneakers and booties over the years, but the ultimate might be the entire bridal party footloose and fancy free in Crocs. The only thing missing? Monogrammed jibbitz.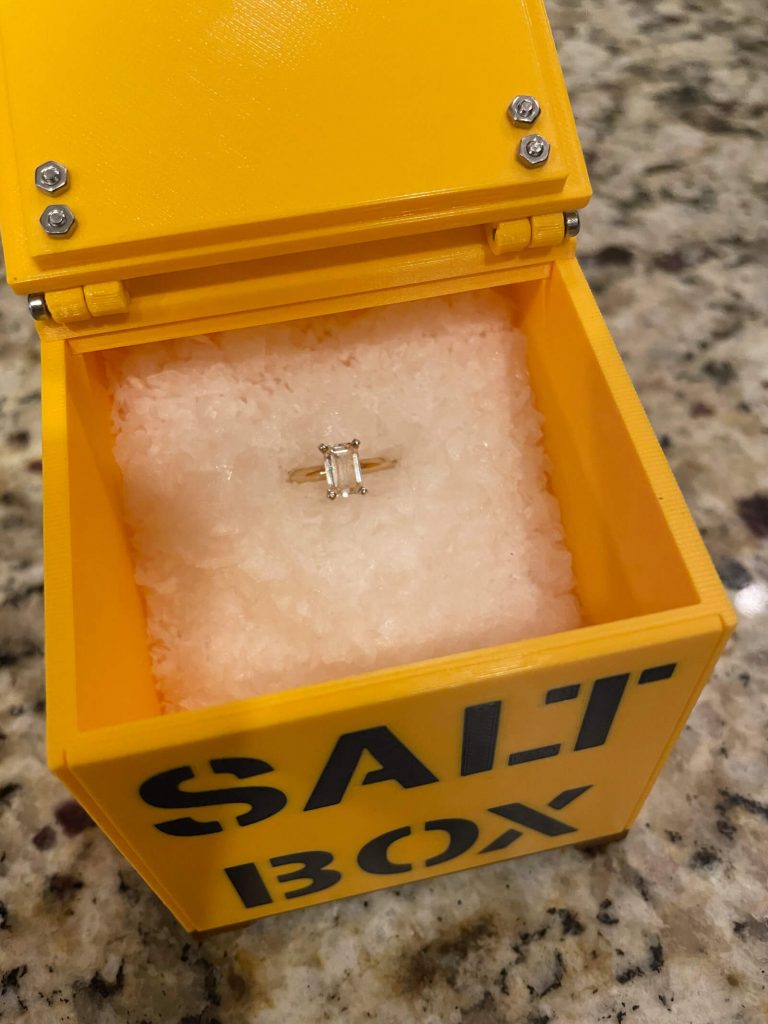 SALT BAE
A Baltimore icon + an engagement ring = pure Charm City magic.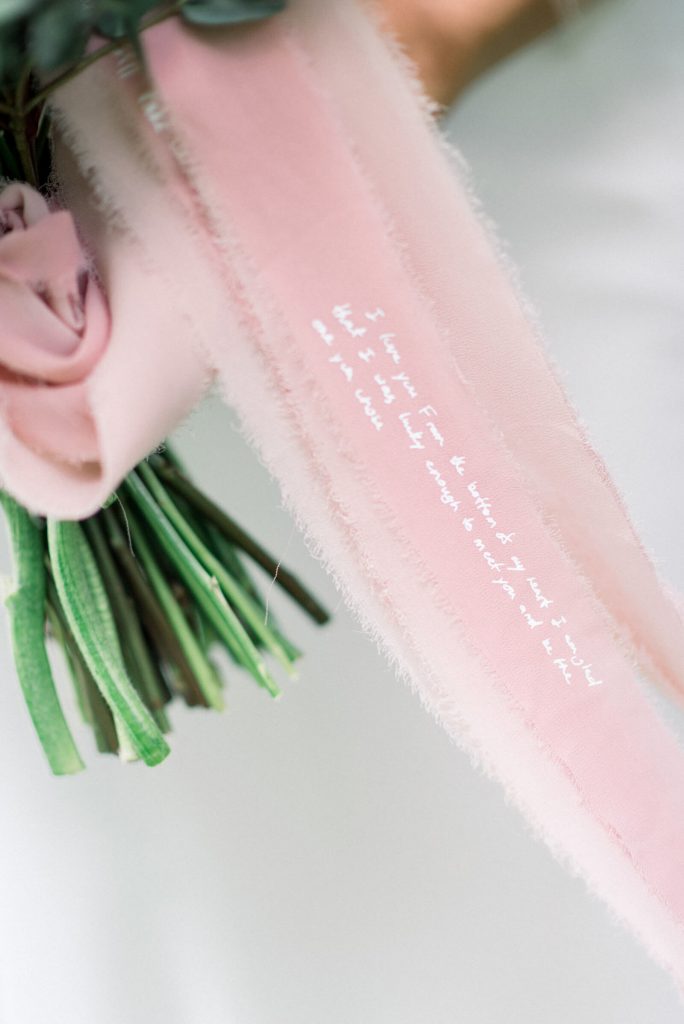 Once and Floral
Kareena wanted to add a special detail to her bouquet, so she took some of her favorite love notes from her husband and used iron-on vinyl to add them to the cotton-candy ribbons.
This Drink Is On Me
These cocktail napkins, designed by Jaime Bramble Schell Studio, were a nod to the evening's specialty drinks, Walter's Whiskey Ginger and Barbara's Mojito, named for the couple's orange tabby, Walter, and the bride's lifelong hero, Barbara Walters.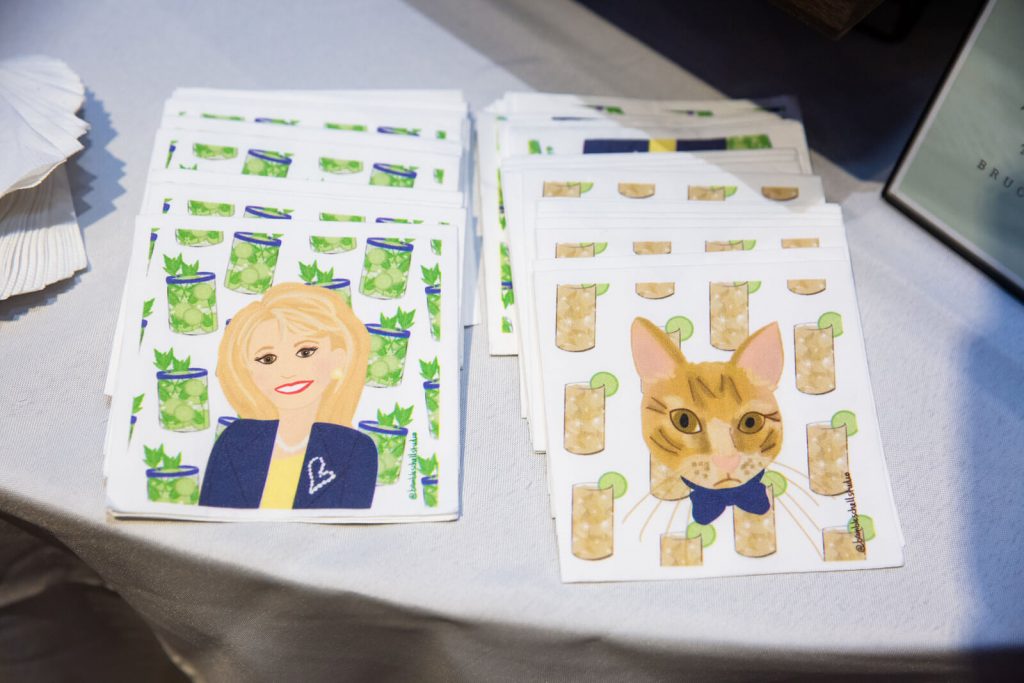 CHARM CITY
You all love Baltimore with the burning passion of a thousand suns. And we are right there with you.