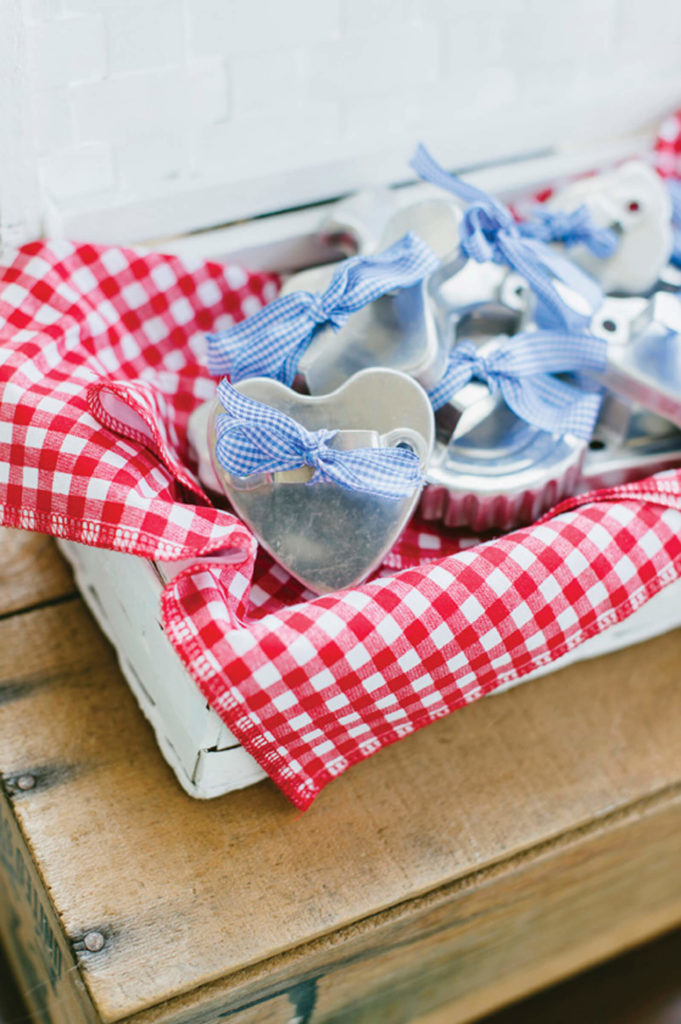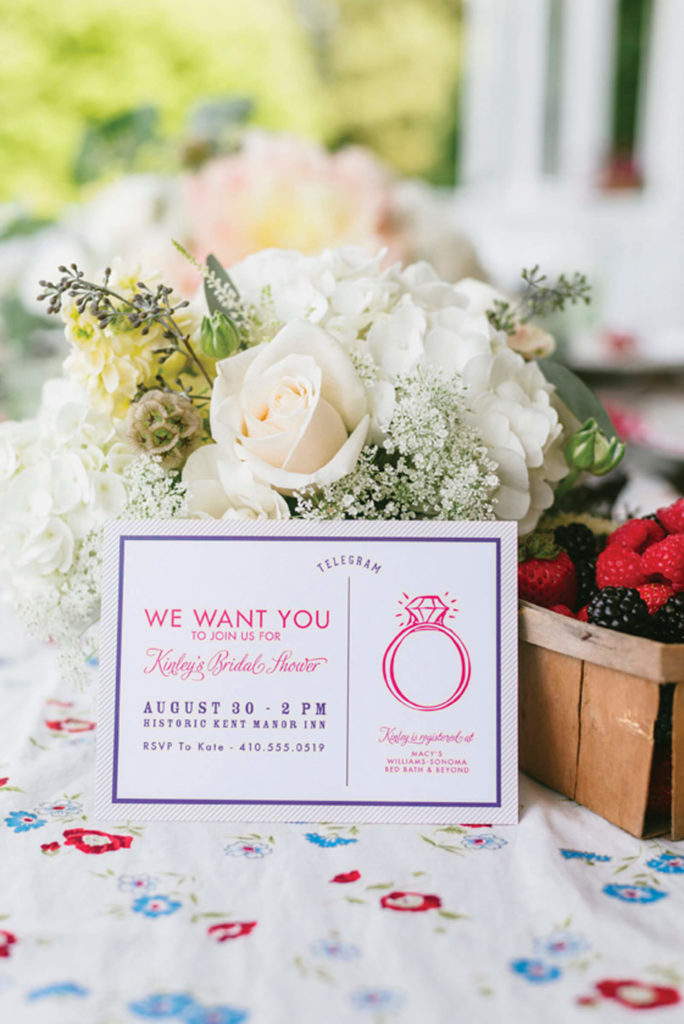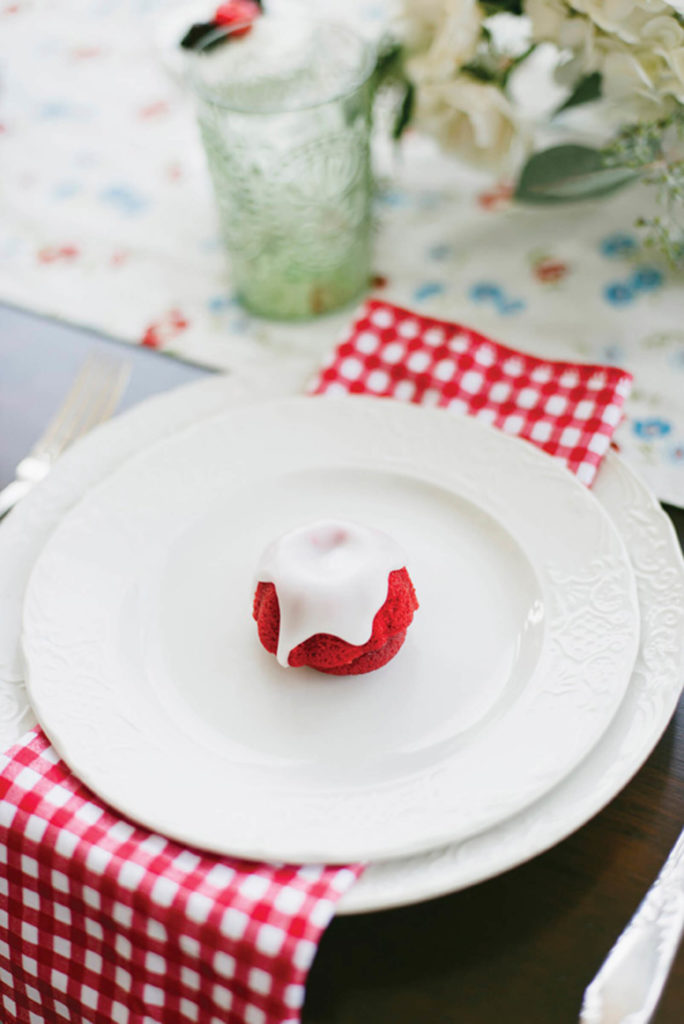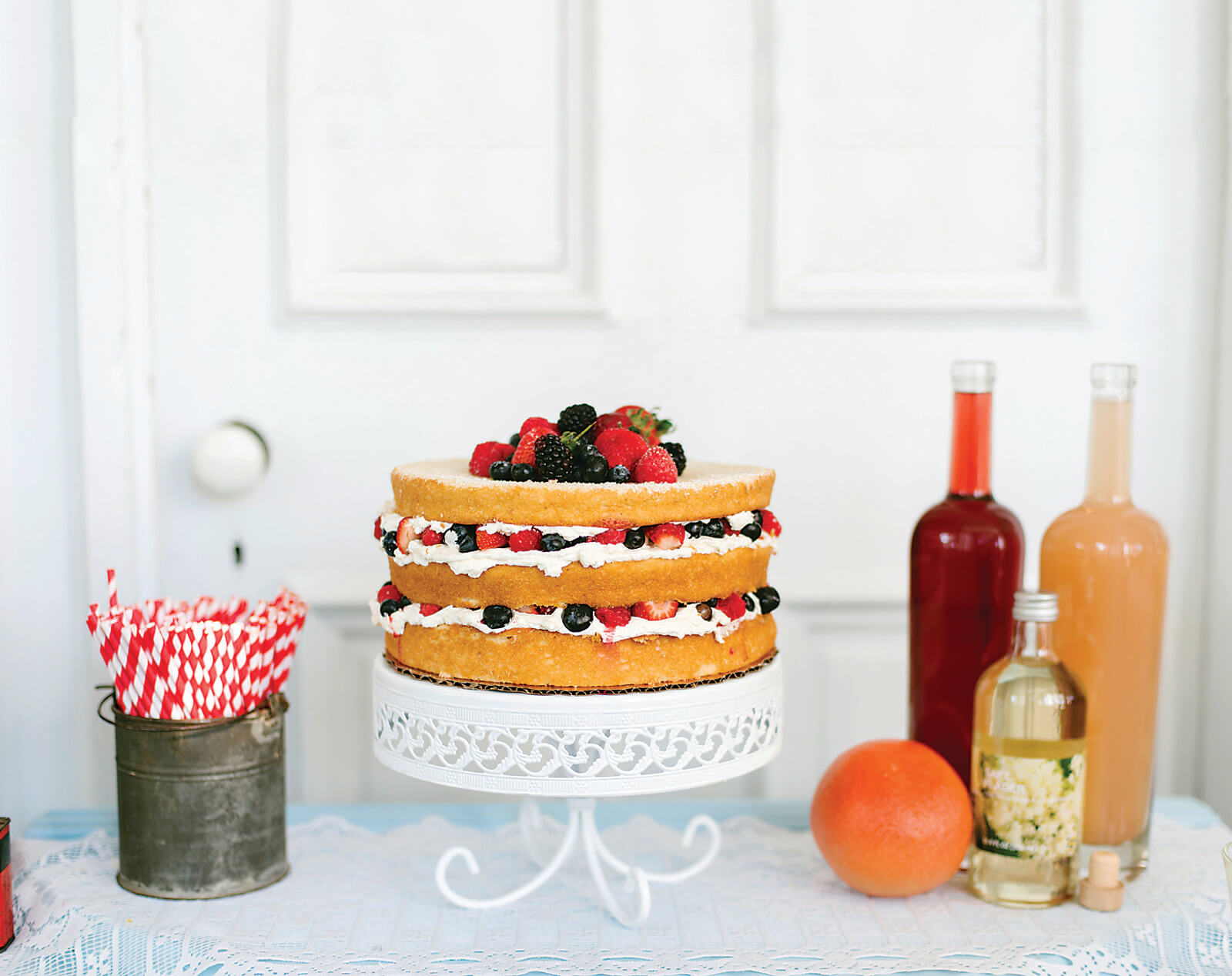 Naked cakes are catching on because unfrosted sides highlight all of the delicious contents layered inside (like whipped cream and fruit).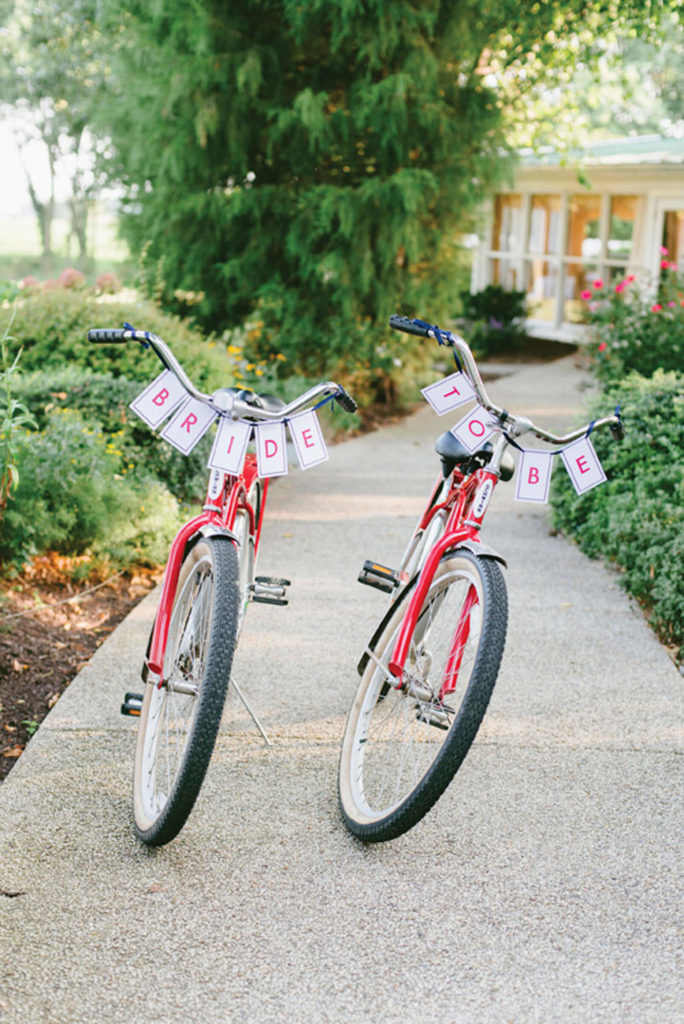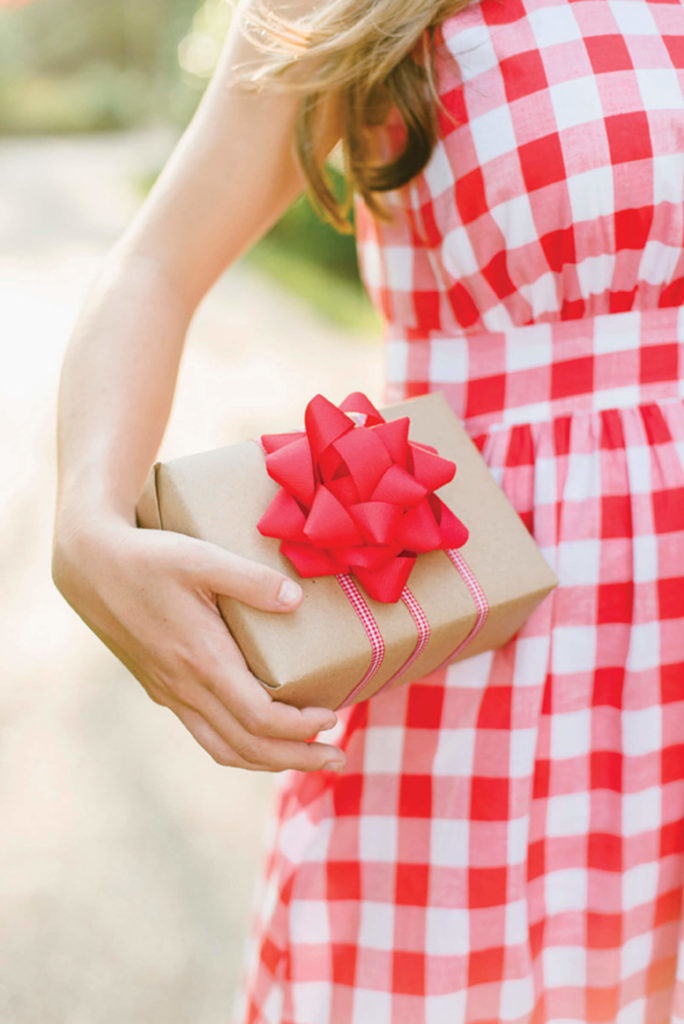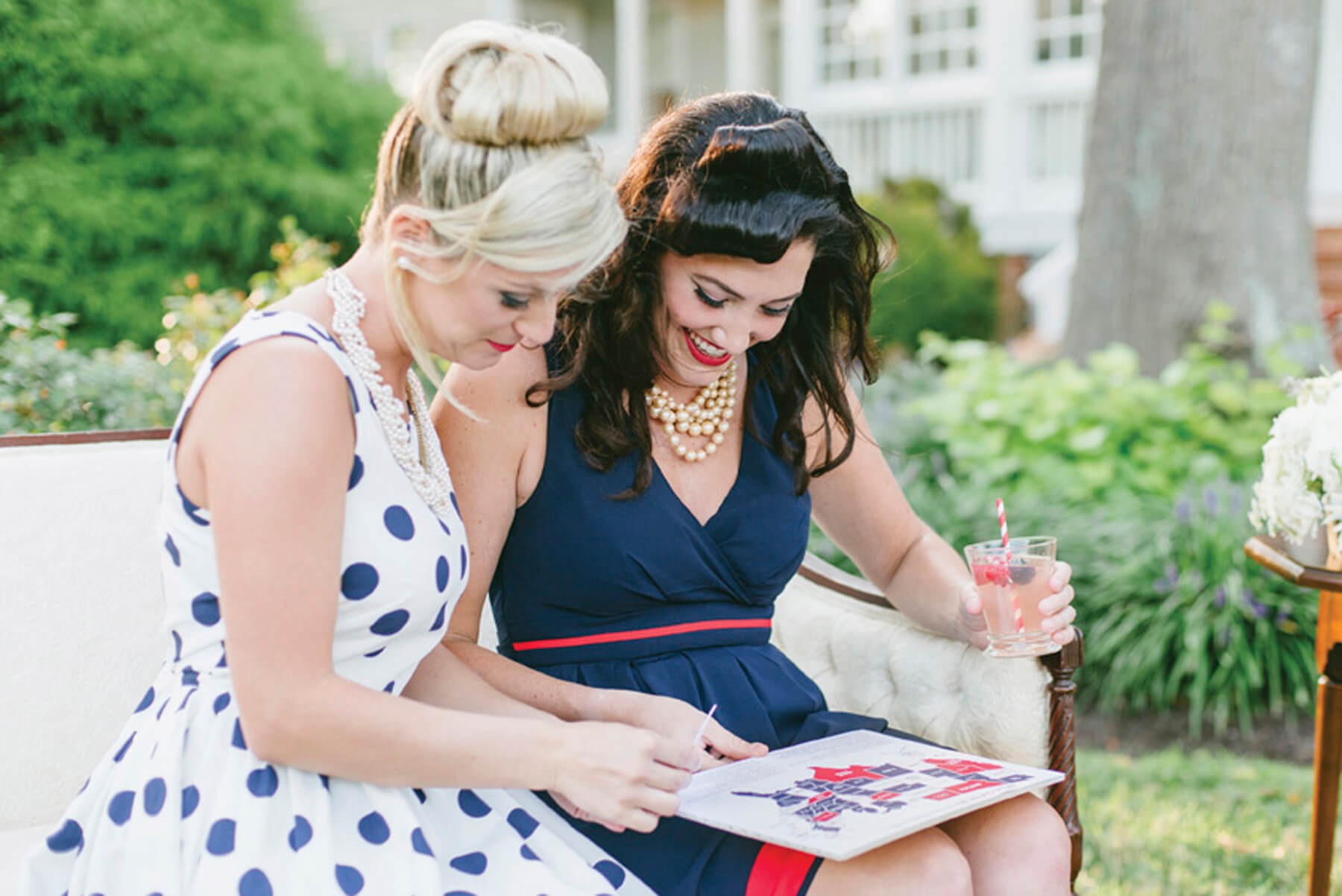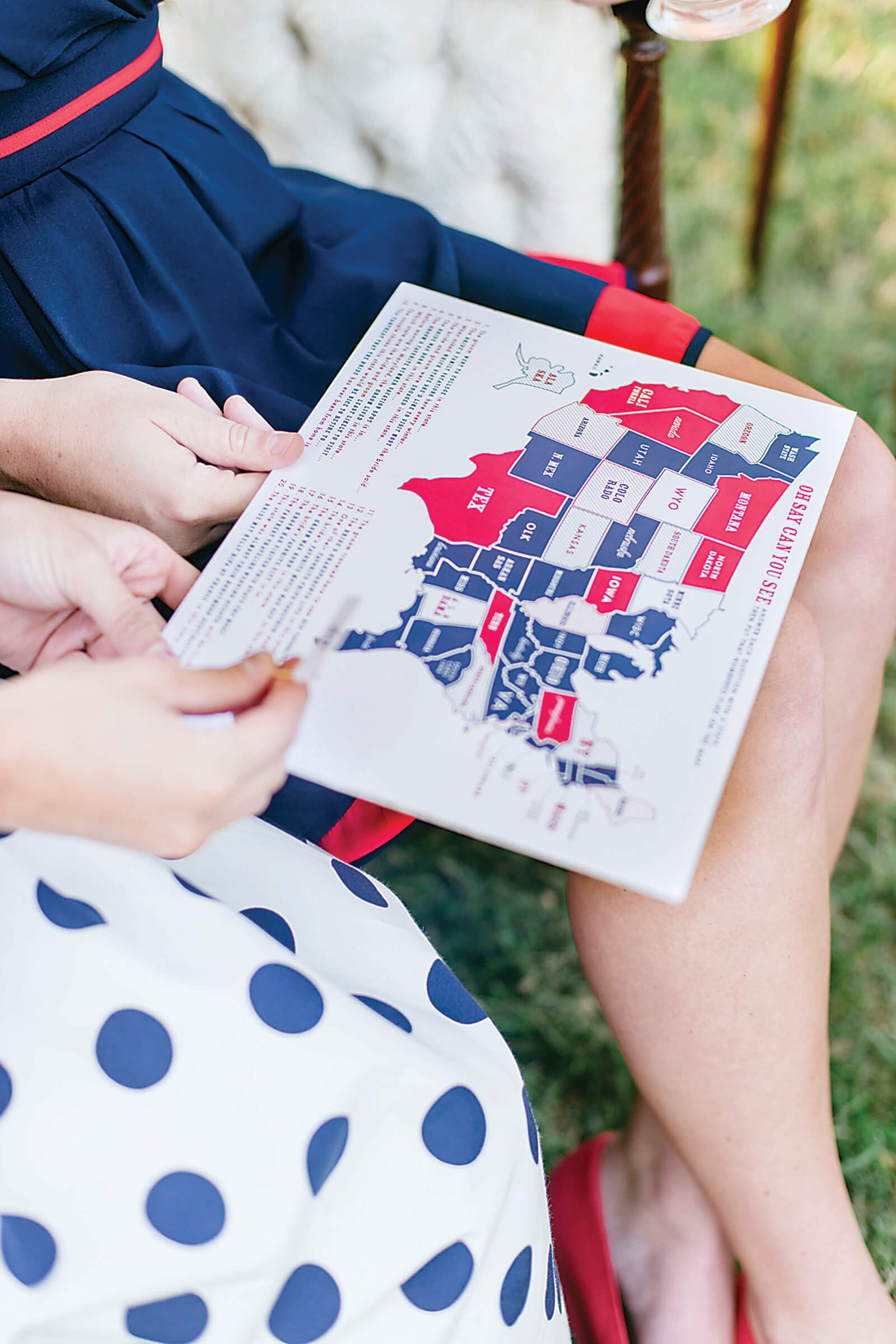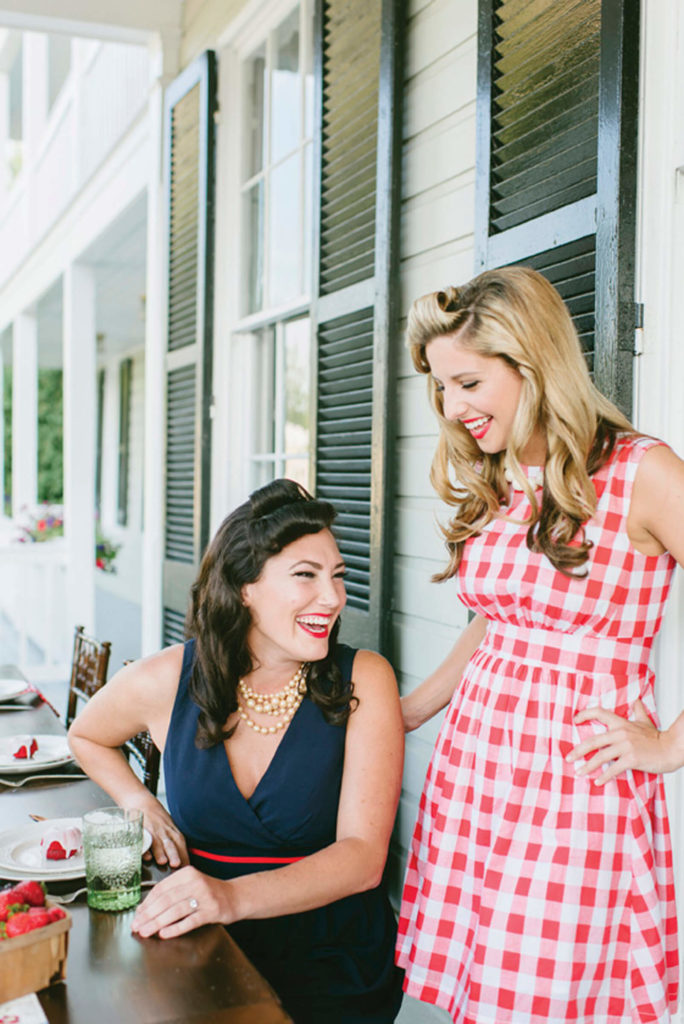 An interactive shower game is a great way to keep guests entertained while the bride opens her mountain of gifts. Download a copy here.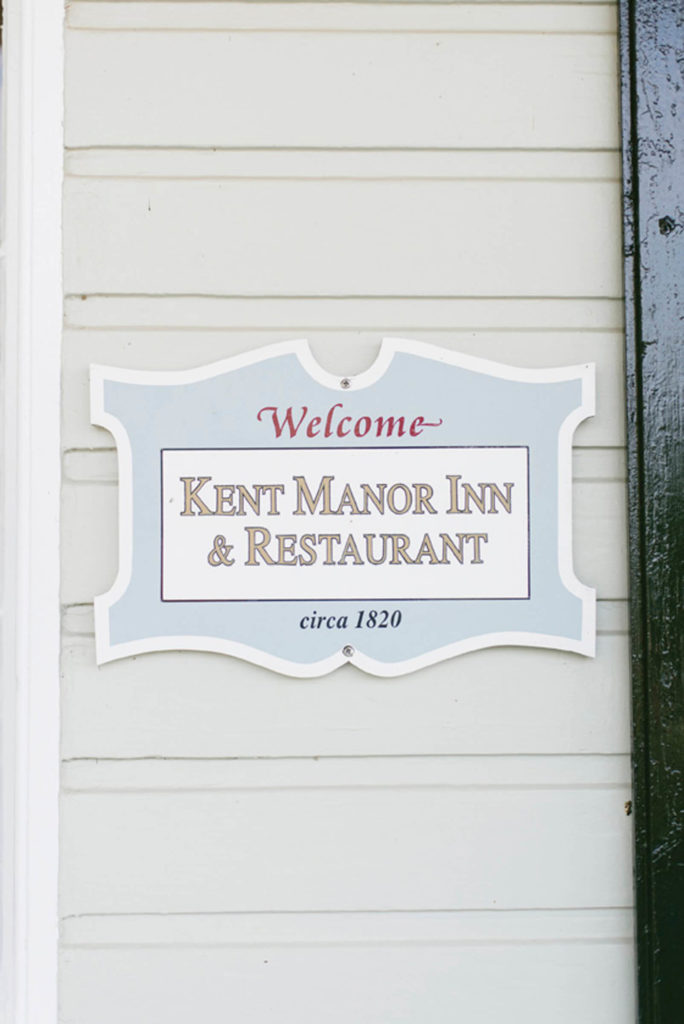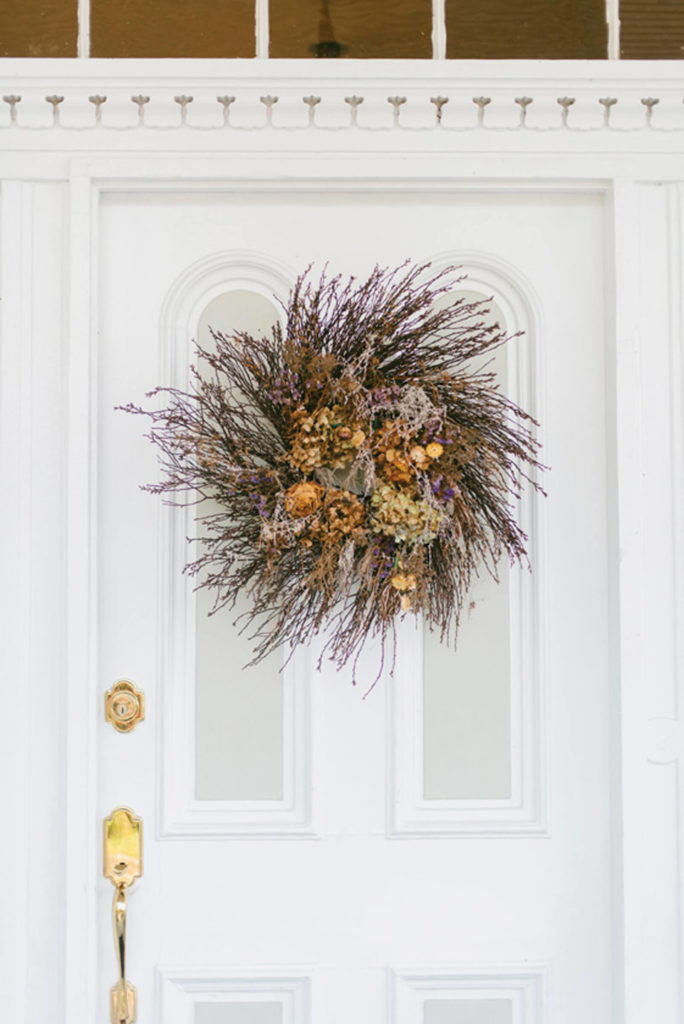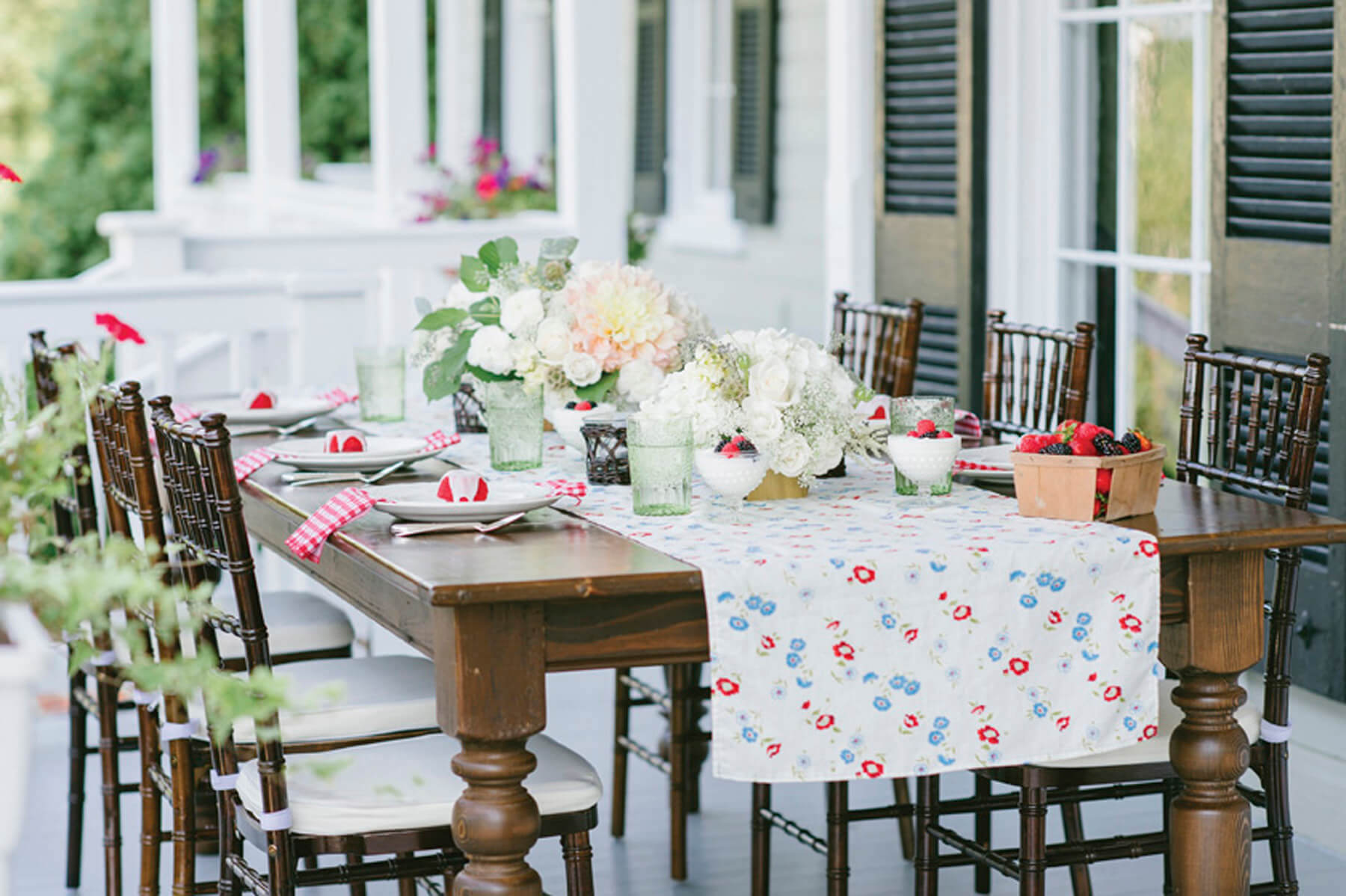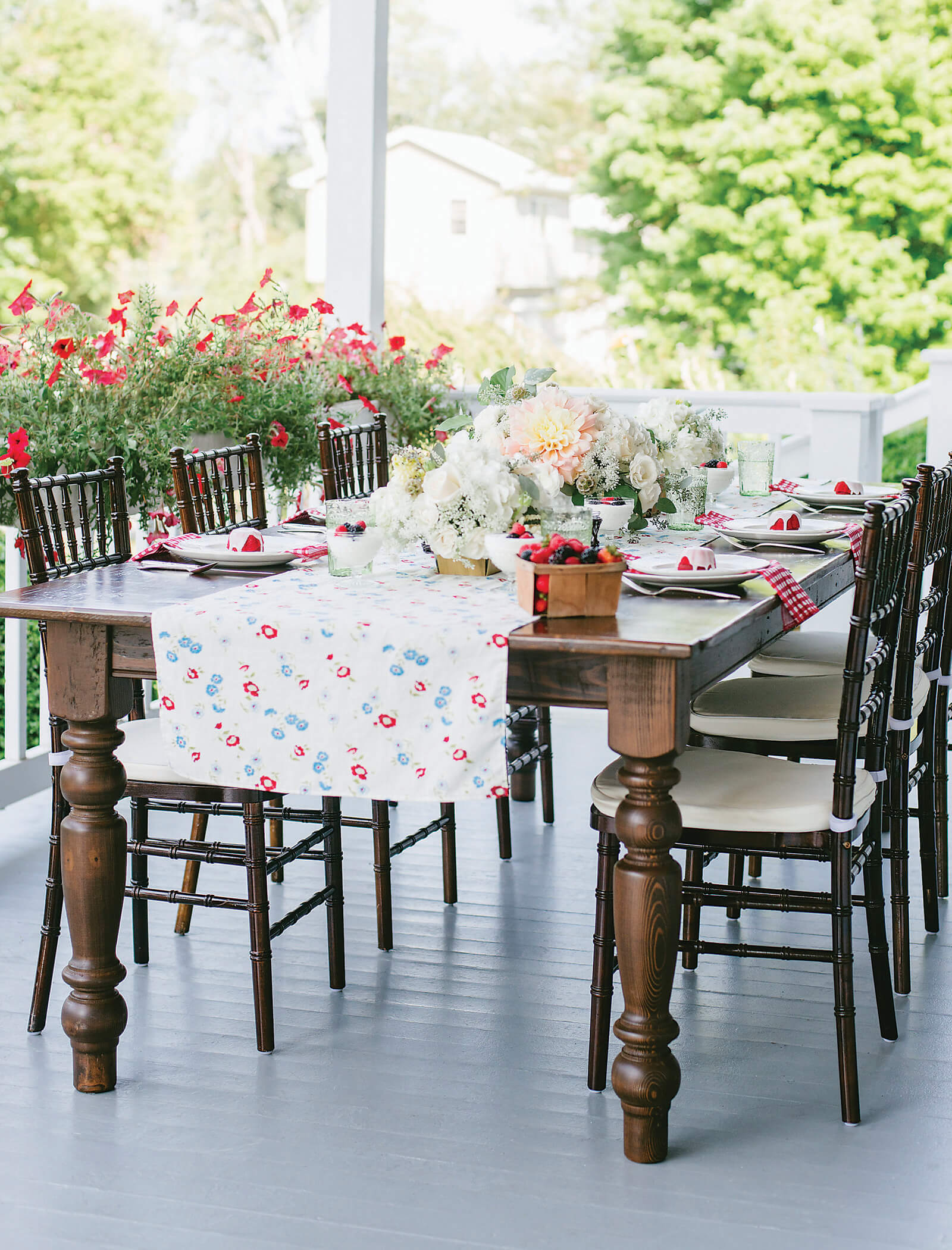 Don't over-do your table. A simple table runner, some wooden baskets filled with berries, and a few small floral centerpieces are all you need.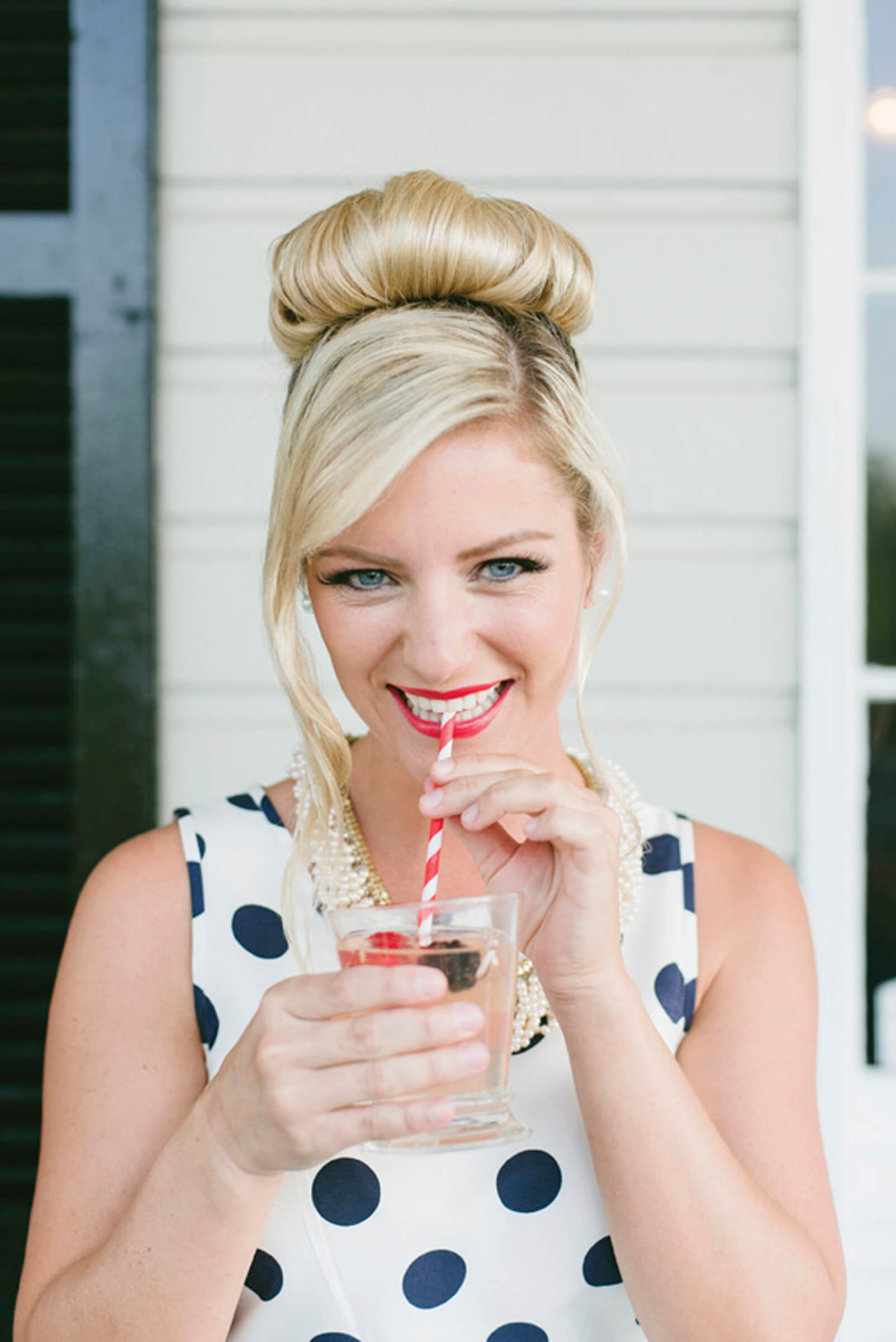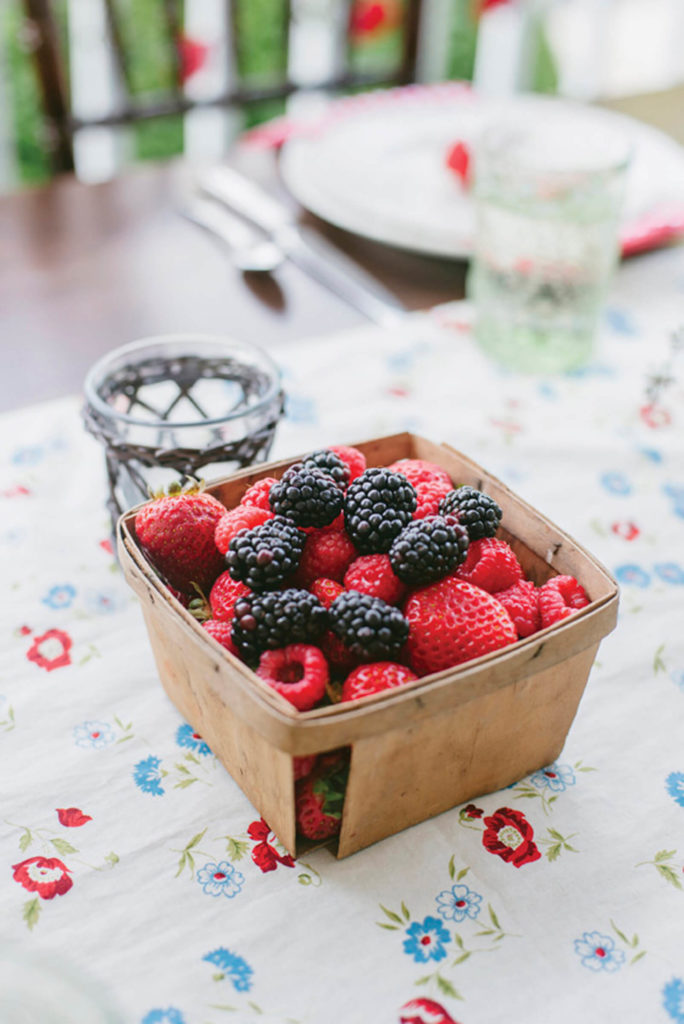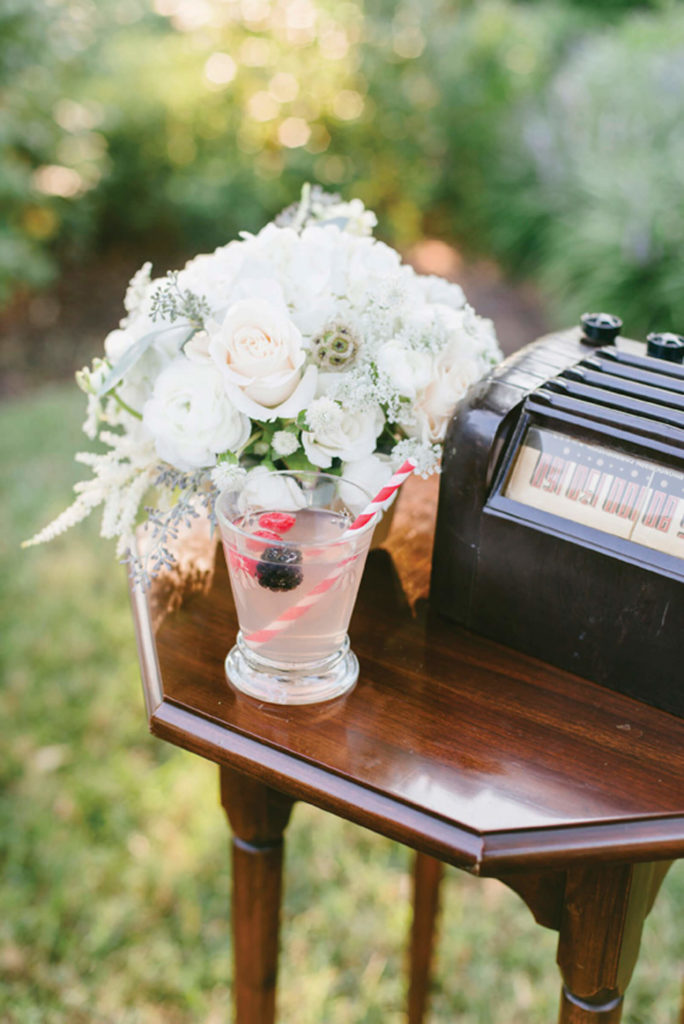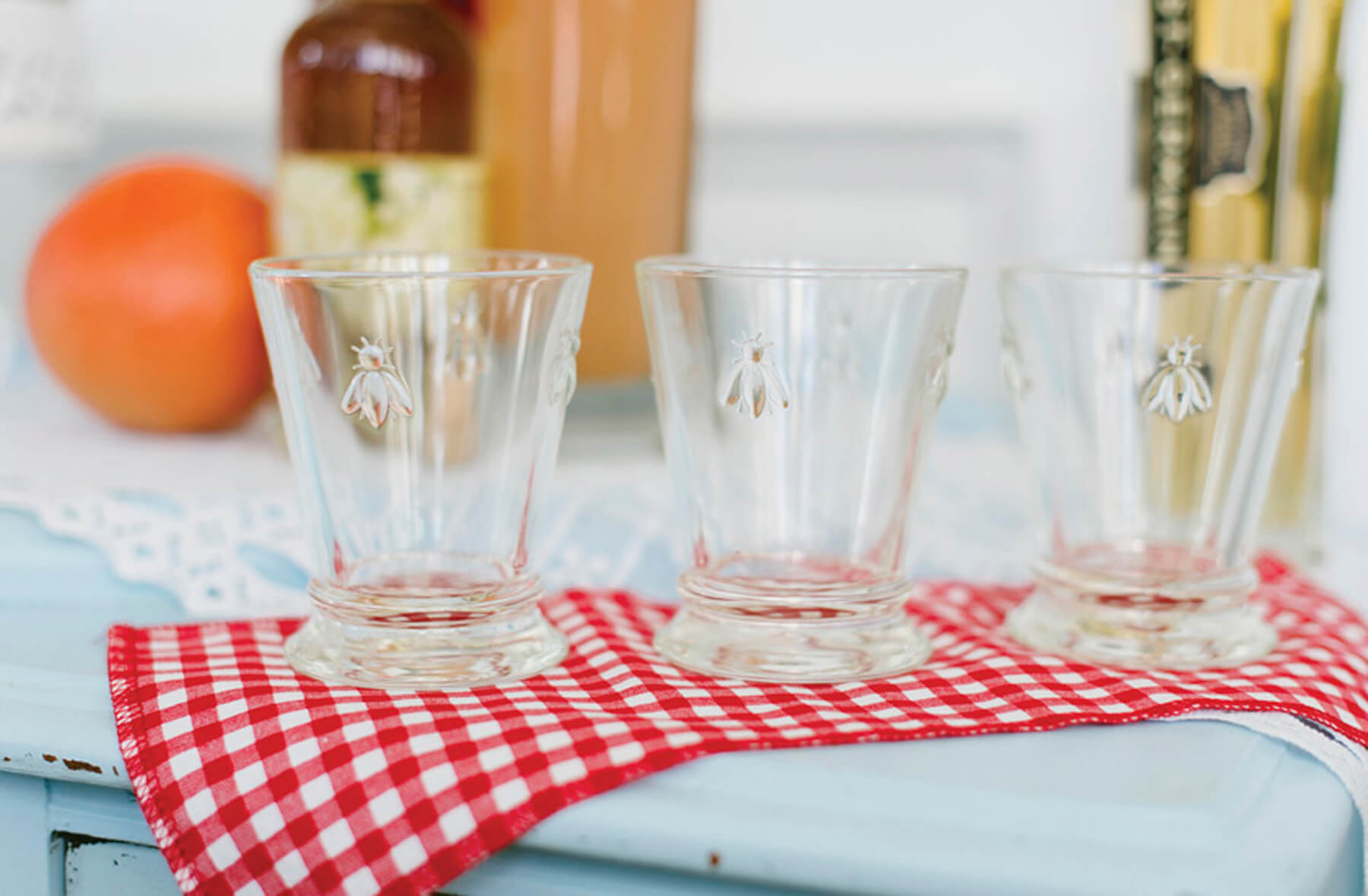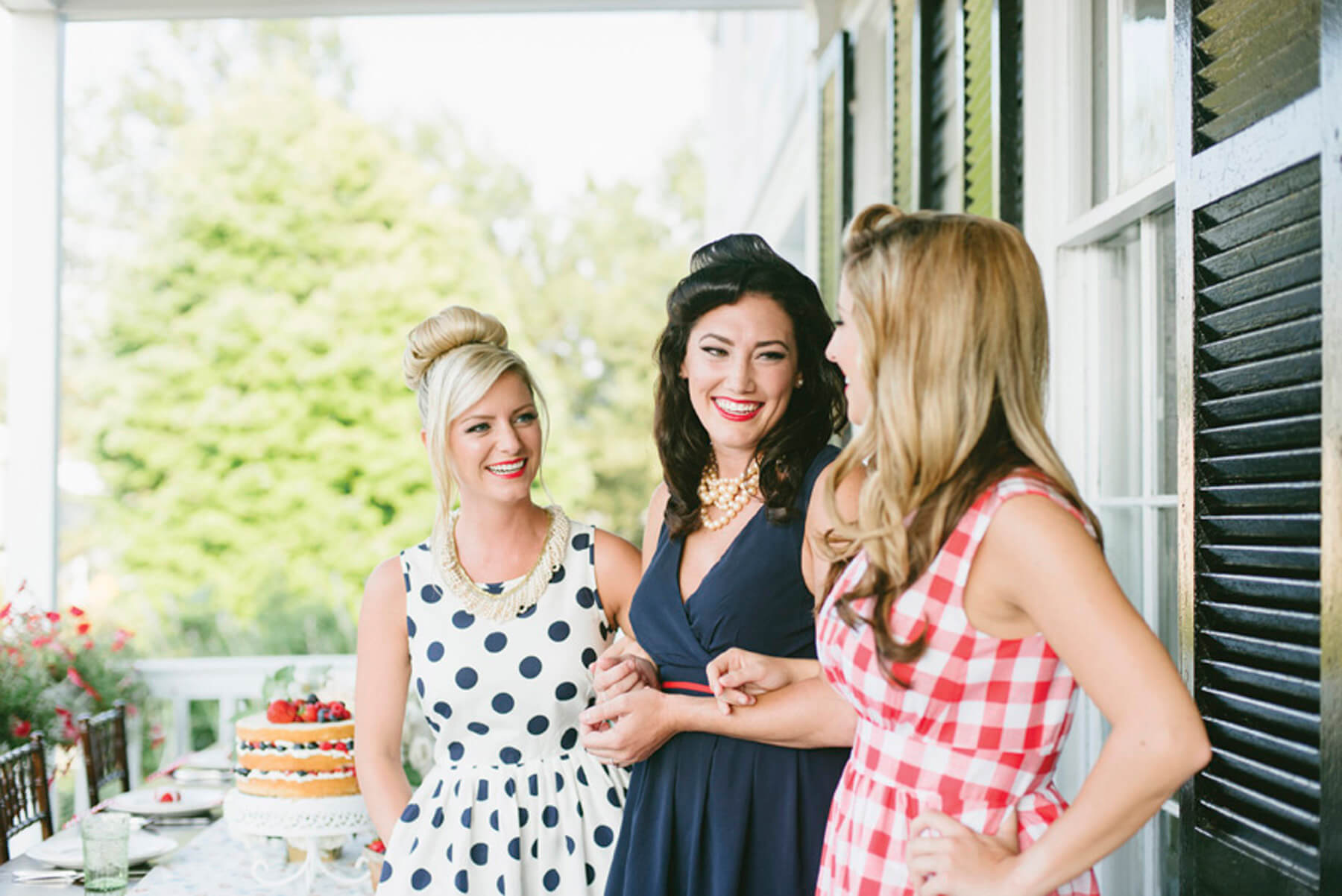 Fashion styling by Jazmine Turner. Models: Merry Chase, Jackie Kinsella, and Samantha Staton. Hair and makeup by Marla Song and Angela Papa/Behind the Veil. Left to right: Samantha: Too Much Fun dress in cookout crimson and Patent Office heel in ruby from ModCloth. Ann Taylor Loft necklace is stylist's own. Jackie: Shoreline Simplicity dress and Interesting Point wedge from ModCloth. Pearl twisted hammock necklace from J.Crew. Merry: Big-Shot dot dress from J.Crew. Lost and Fountain wedge from ModCloth. Gold-trimmed pearl necklace is stylist's own. Décor: Farmhouse table and chairs, blue vanity, chaises, table, silverware, and radio from Vintage Affairs. Fabric runner and gingham napkins created by Rebekah Nix and Denise Perdue. Red-velvet Bundt cakes, naked strawberry shortcake, and cake stand from Sweet Hearts Patisserie. Tableware from Bayside Bride, Anthropologie, and Way Back When antique shop. Floral arrangements from Petal and Print. Bridal shower invitation, game, and bride-to-be sign designed by Little Bit Heart. Cookie-cutter favors and basket sourced from Stevensville Antiques. Elderflower syrup from Ikea. Liquor glasses from Tuesday Morning. Red Schwinn courtesy of the Historic Kent Manor Inn.