Wax and Wane Fiber is a natural dye collective that creates art with dye extracted from elements found in nature. "All plants have an end and this gives them a new life," says Claire Fredrick, who co-founded the business alongside partner Ashton Page. The two met just after graduate school, through an introduction from a mutual acquaintance at MICA. Page and Fredrick were quick to realize that flowers and leaves are finicky and there are many unexpected colors that come along with the extraction process. Of course, this is part of what makes their job so exceptional. For a bride or groom, dye extracted from their wedding flowers is the perfect way to commemorate the flowers' spirit. The extraction can be used to dye a scarf, shawl, wedding dress—the possibilities are endless.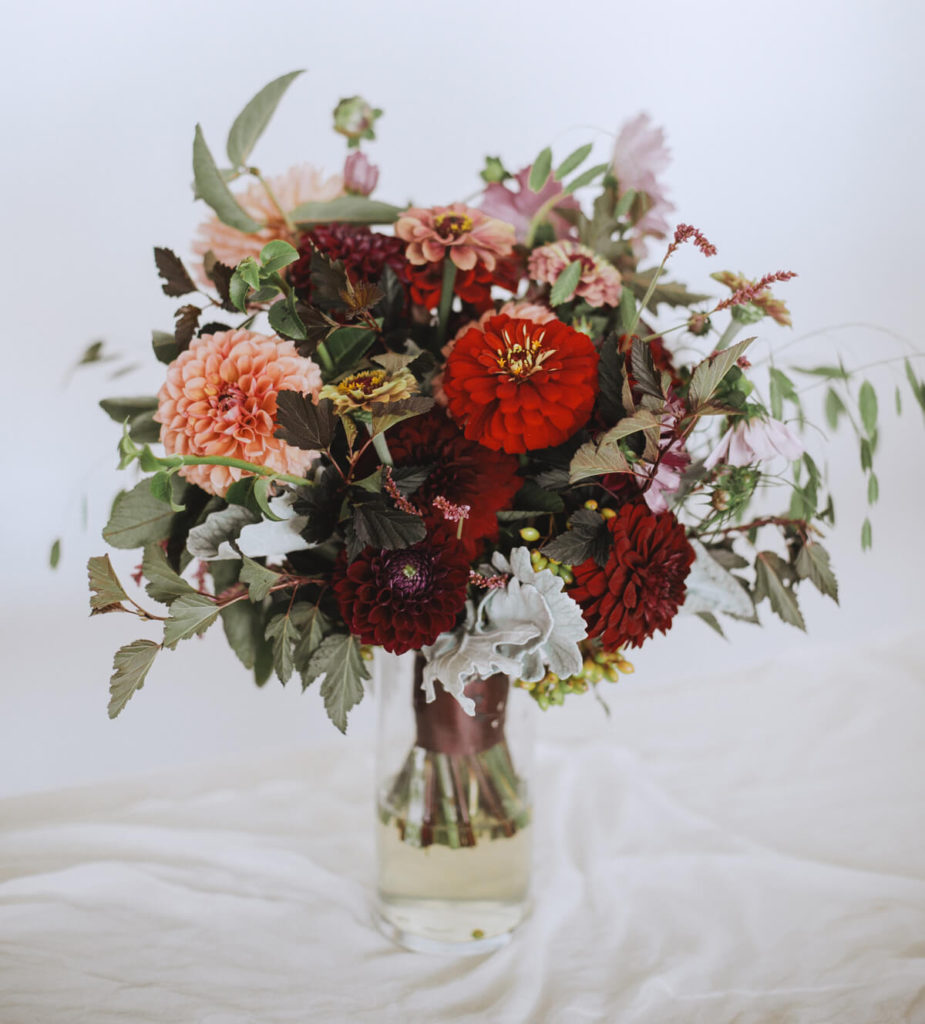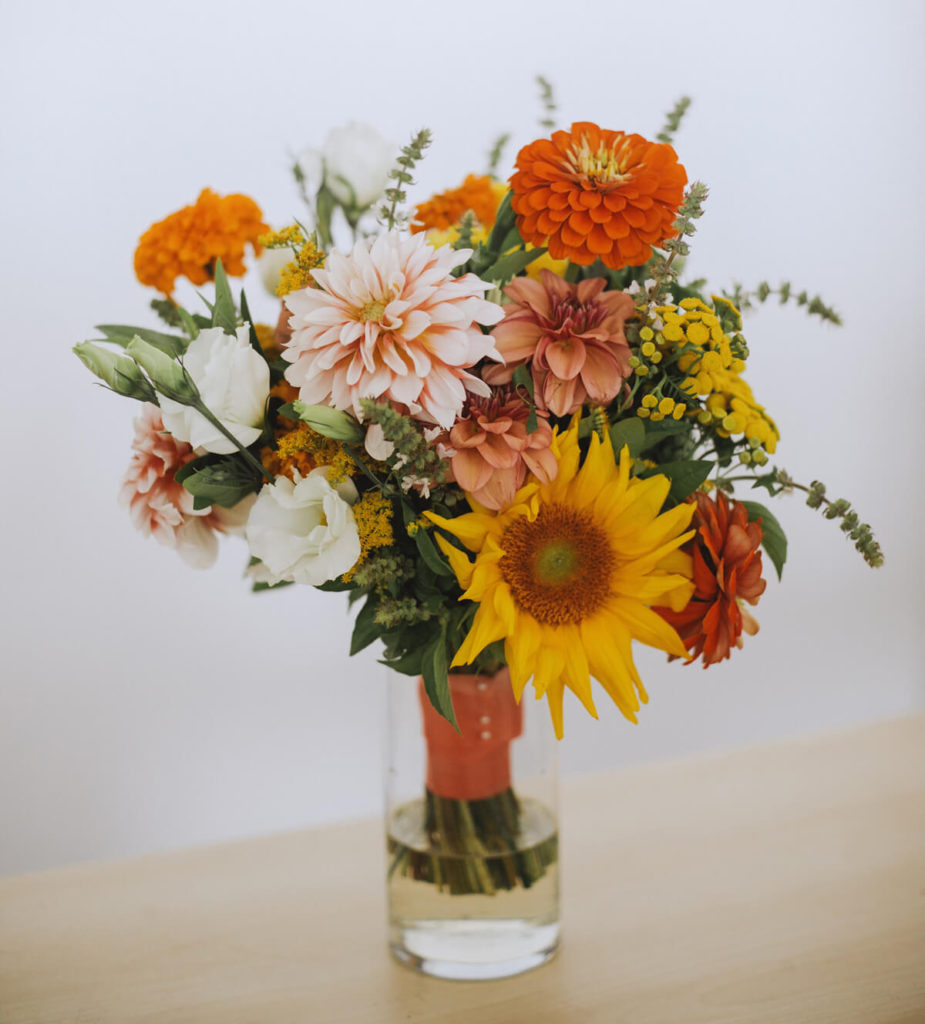 Step #2: Untreated, Chiffon fabric bundles spend the night sitting and soaking in a pot of vinegar and water. This allows the fabric to be properly prepared for the following steps and to best receive the pigments from the florals, leaves, and any other added natural dye elements. Bundles are re-dipped in the water and vinegar and rung out immediately before the following steps begin . . .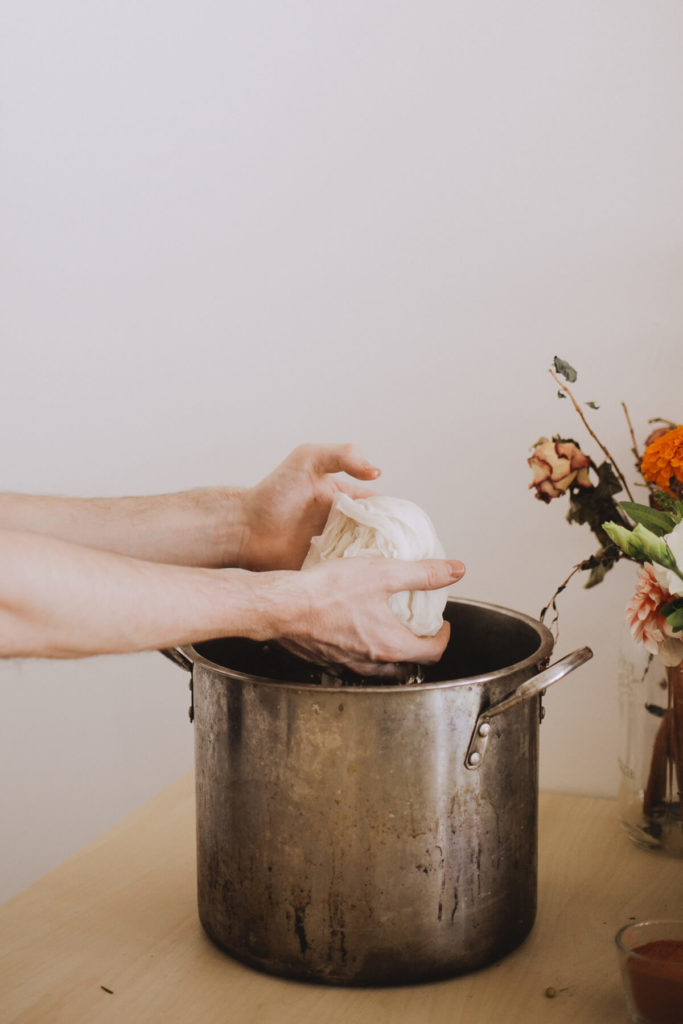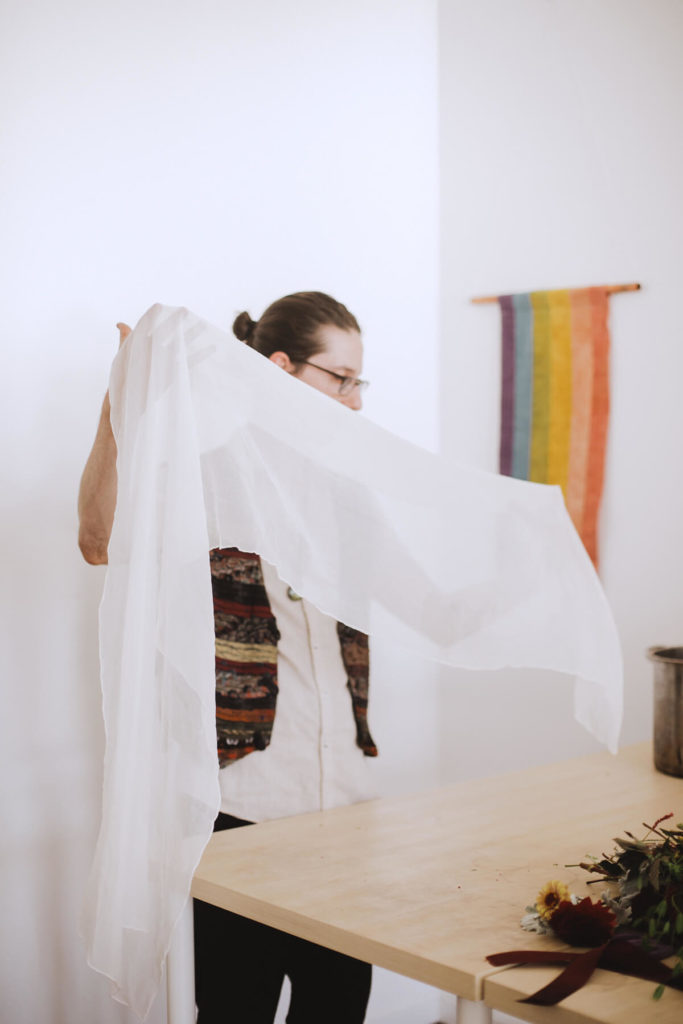 Step #3: The fabric is spread and split in half on a flat surface. Then, Ashton and Claire begin to spread the elements of the bouquets sporadically across the layer. An even mix of both flowers and leaves is key to achieving a beautiful and even color mixture.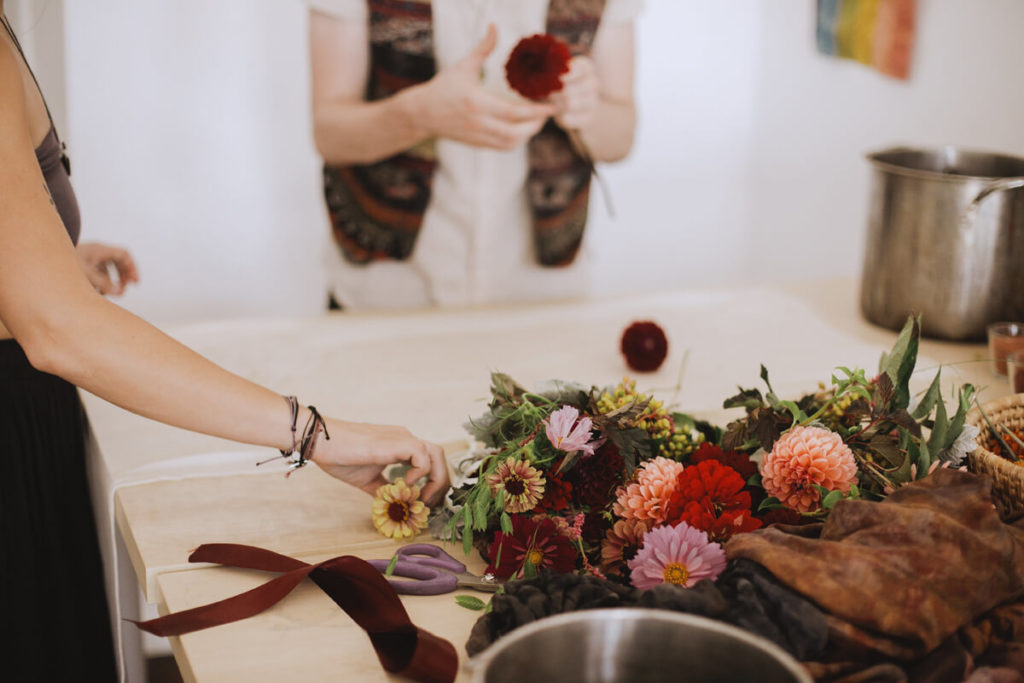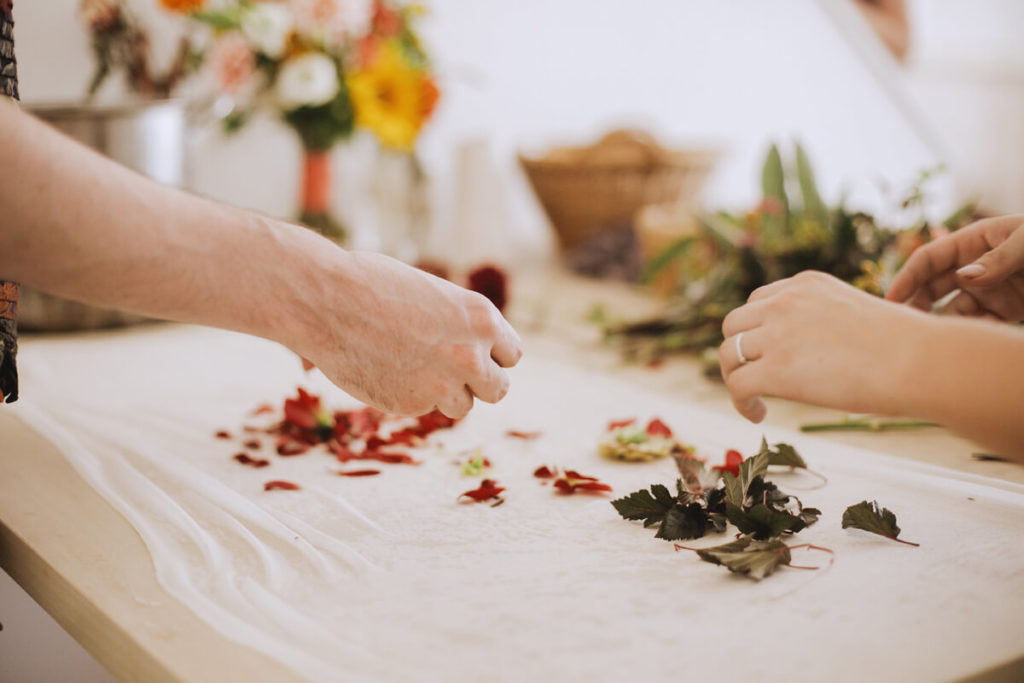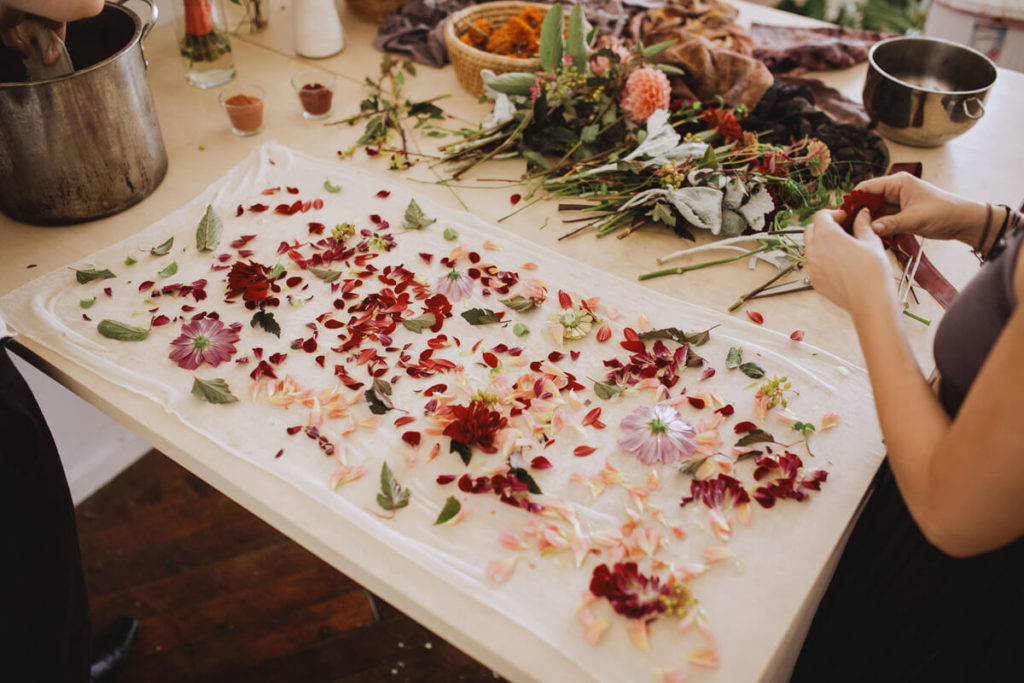 Step #4: Once the first layer is complete, the fabric is folded once and previous step is repeated on the second layer. The same sporadic method is used without exactly replicating the mixture of the previous layer.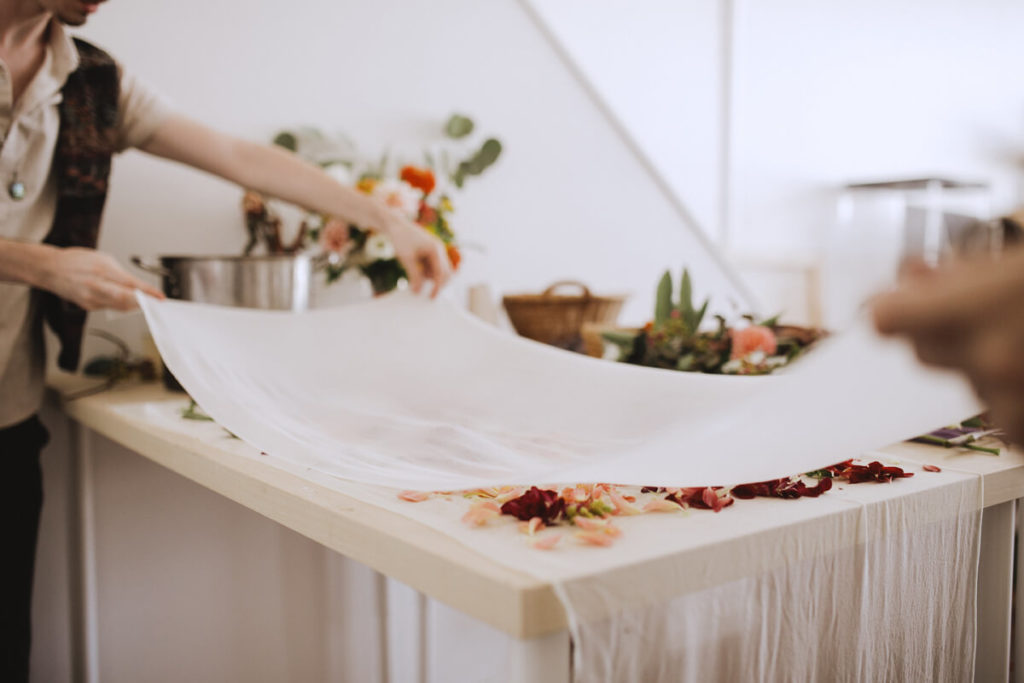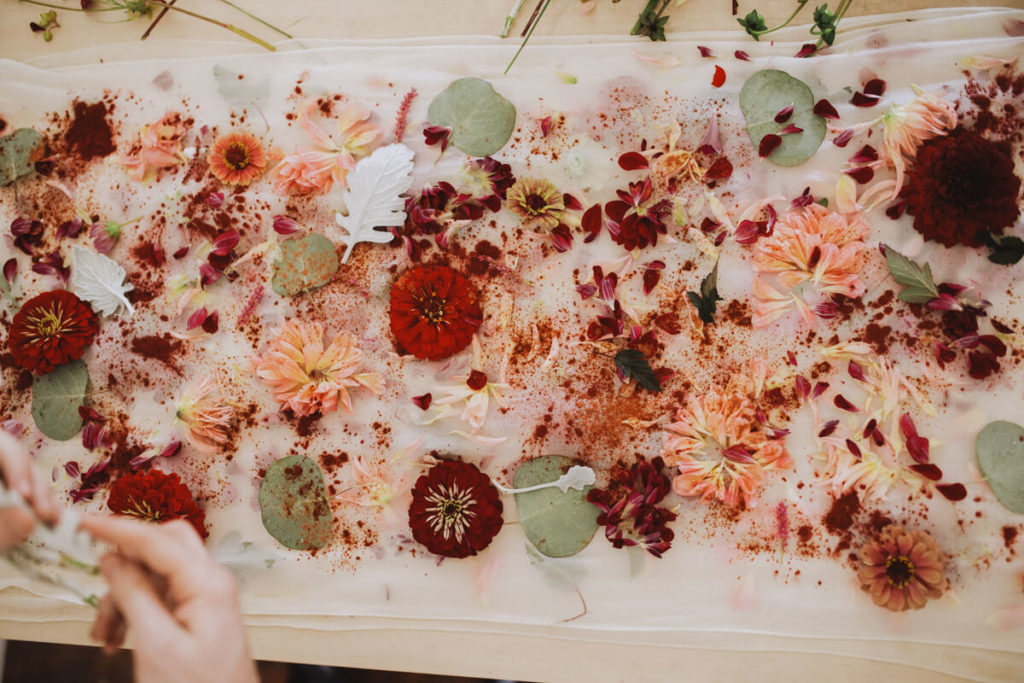 Step #5: Now that the final, second layer is complete, the floral and chiffon concoction is folded in half and tightly rolled.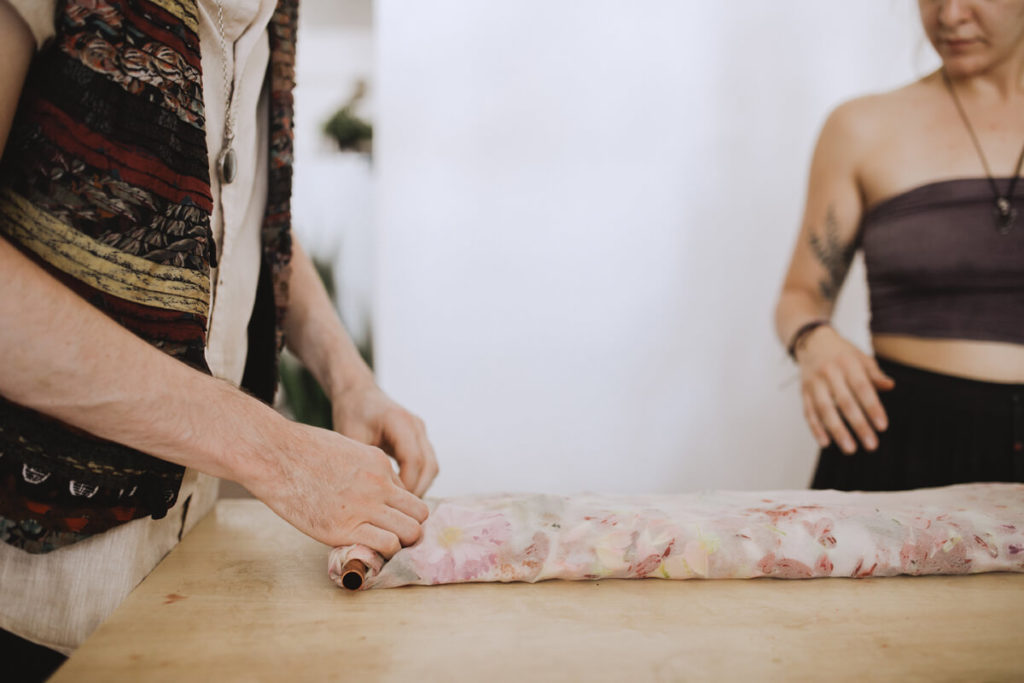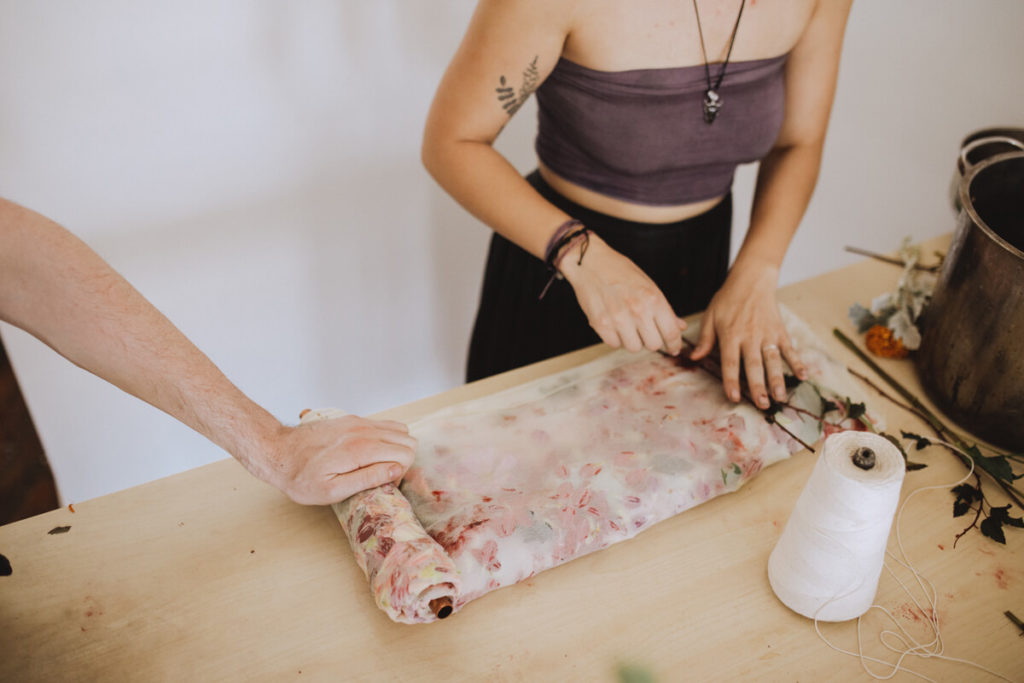 Step #6: Once rolled, Ashton and Claire work together to tightly wrap the entire bundle in twine.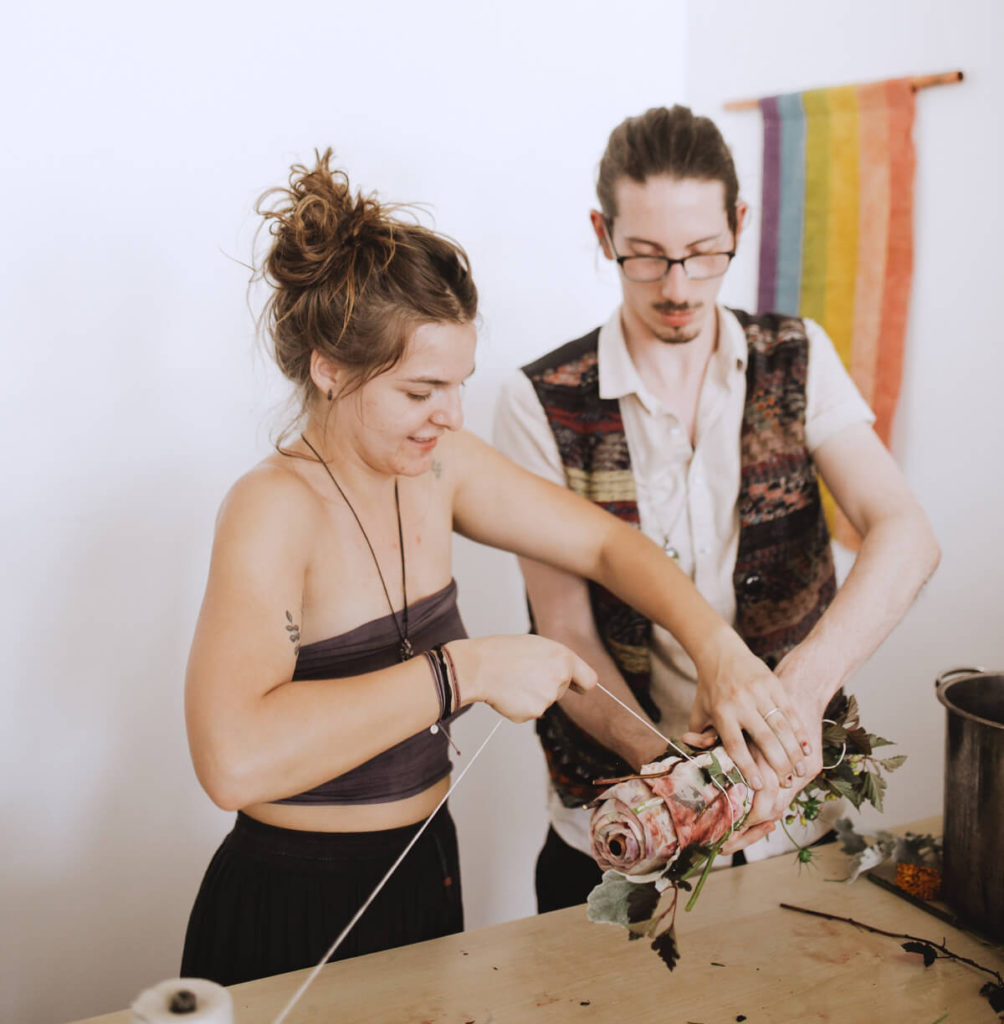 Step #7: The full, wrapped bundles are then placed in large pots where they will steam for 1-3 hours. After the steam treatment, they will sit and soak in the pot for a full night.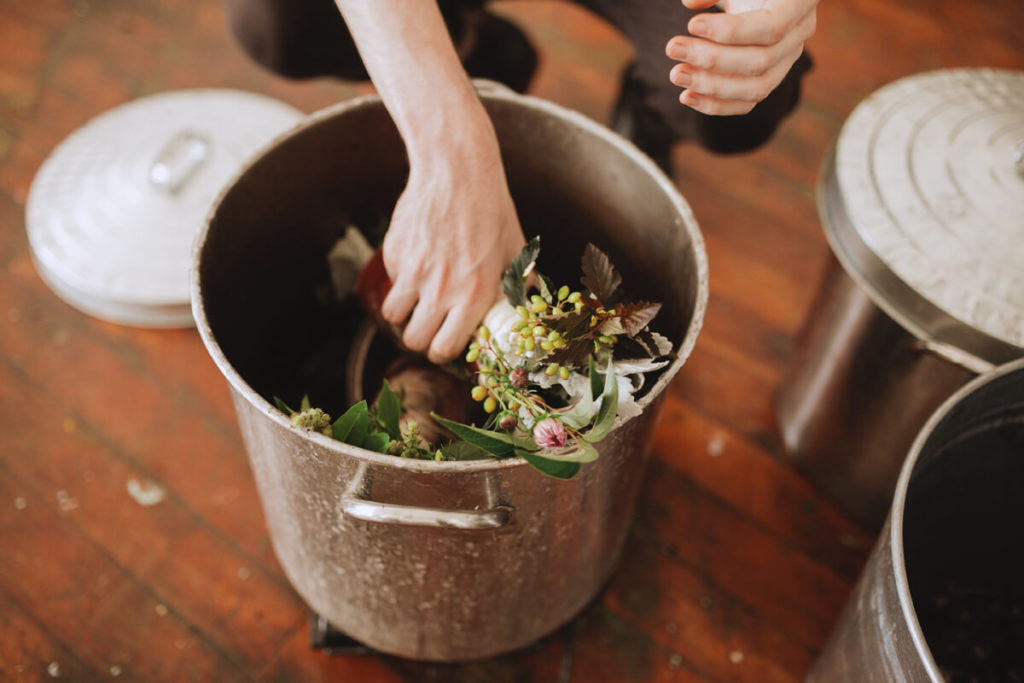 Step #8: After the overnight stay, the fabric is ready to be revealed! The twine is unbound and the bundle is unrolled to reveal all of the beautiful colors.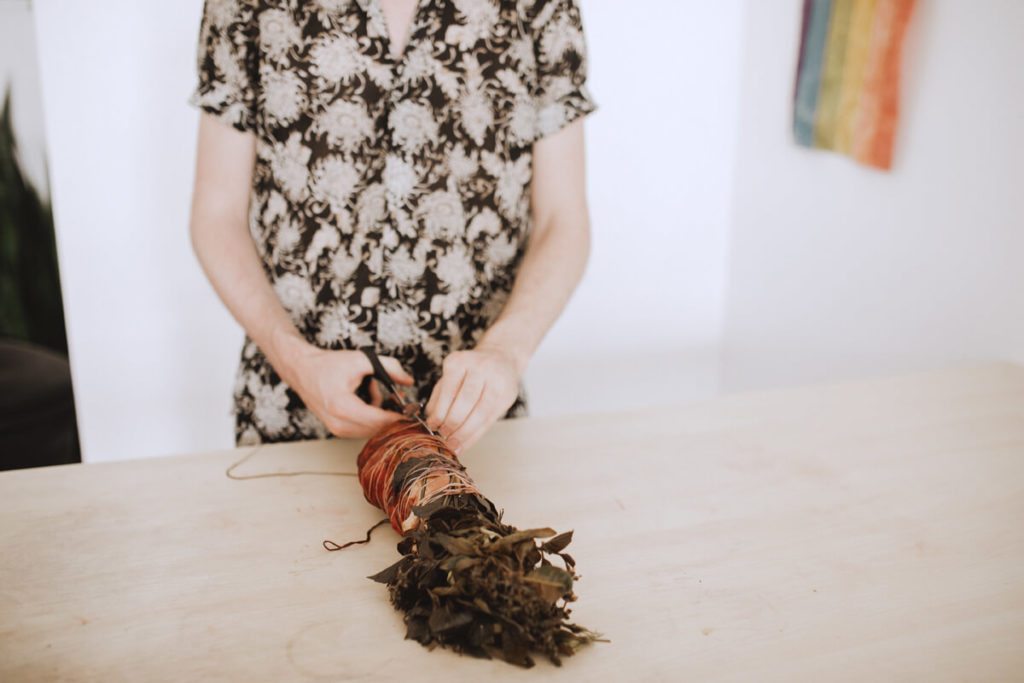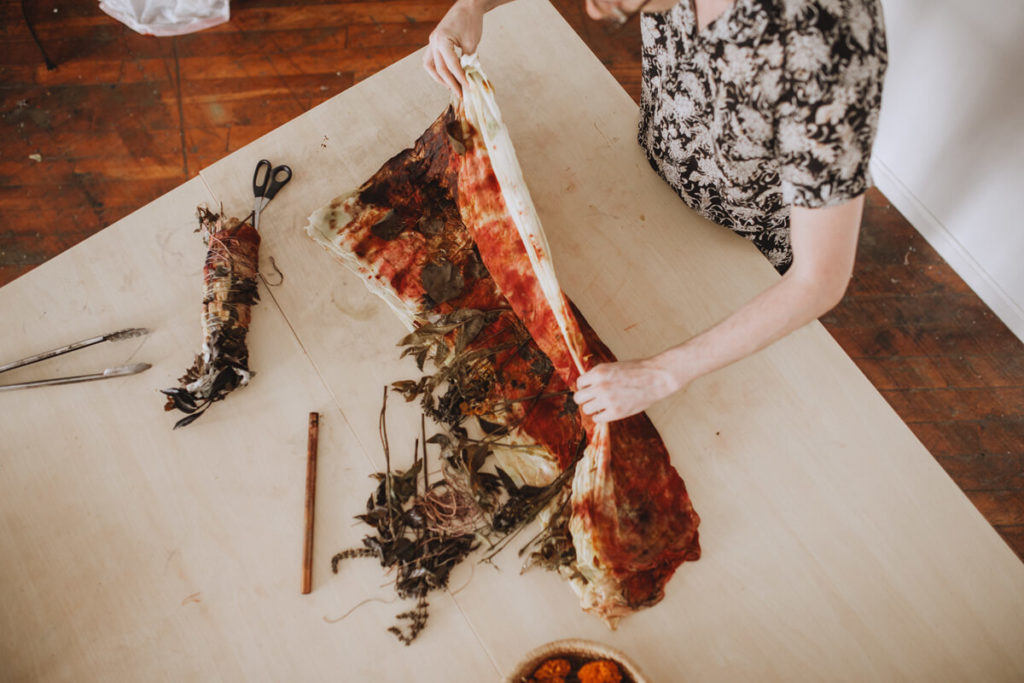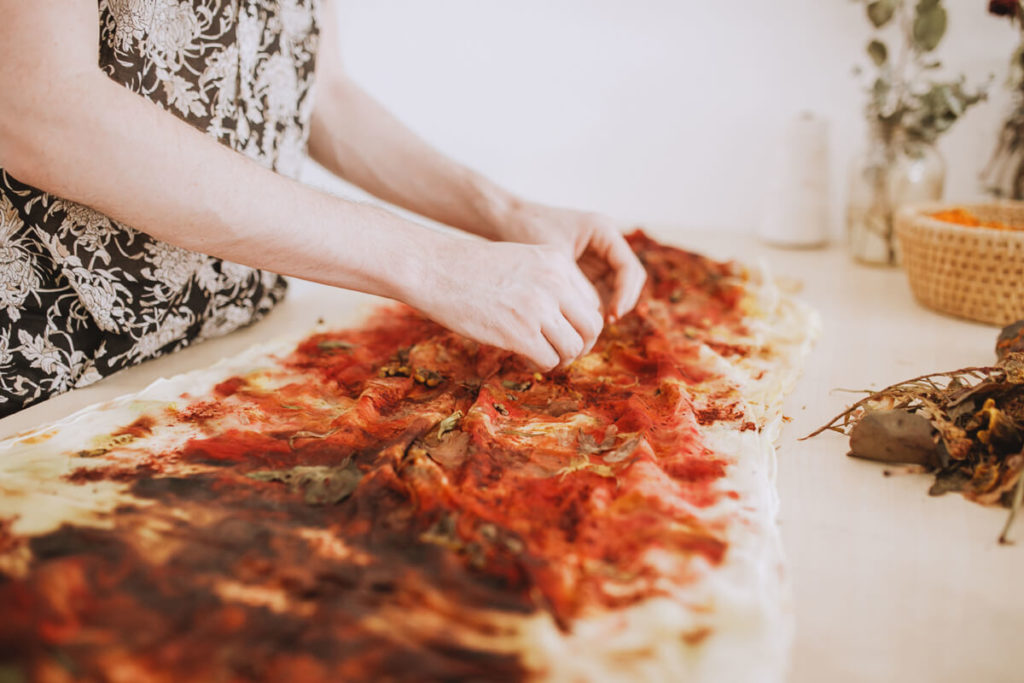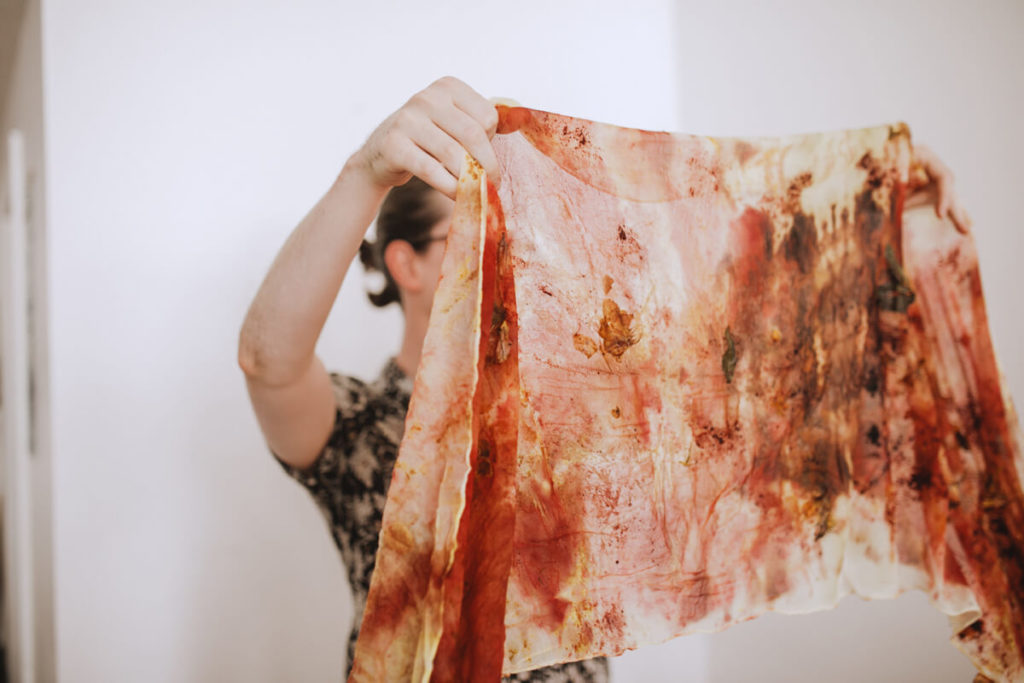 Step #9: The unrolled fabric is dipped and rinsed in cold water to remove any debris or excess dye, and is then hung to dry.