Elopements have been around forever–a short ceremony that's sweet and private. But the celebration doesn't end there anymore. The modern take involves a handful of close friends, great eats, and lots of laughs.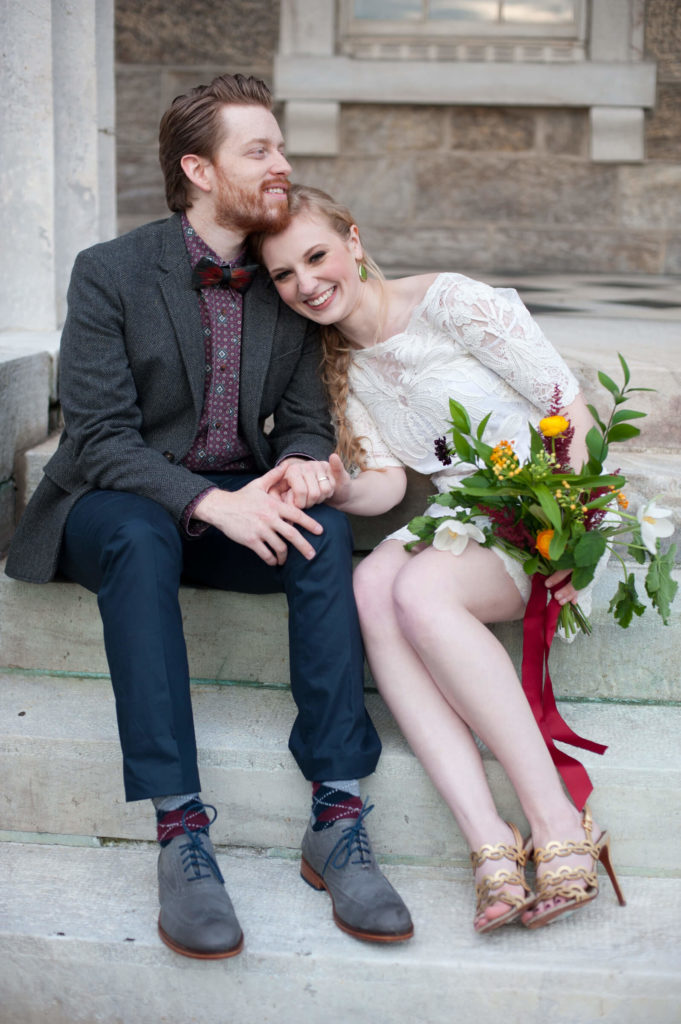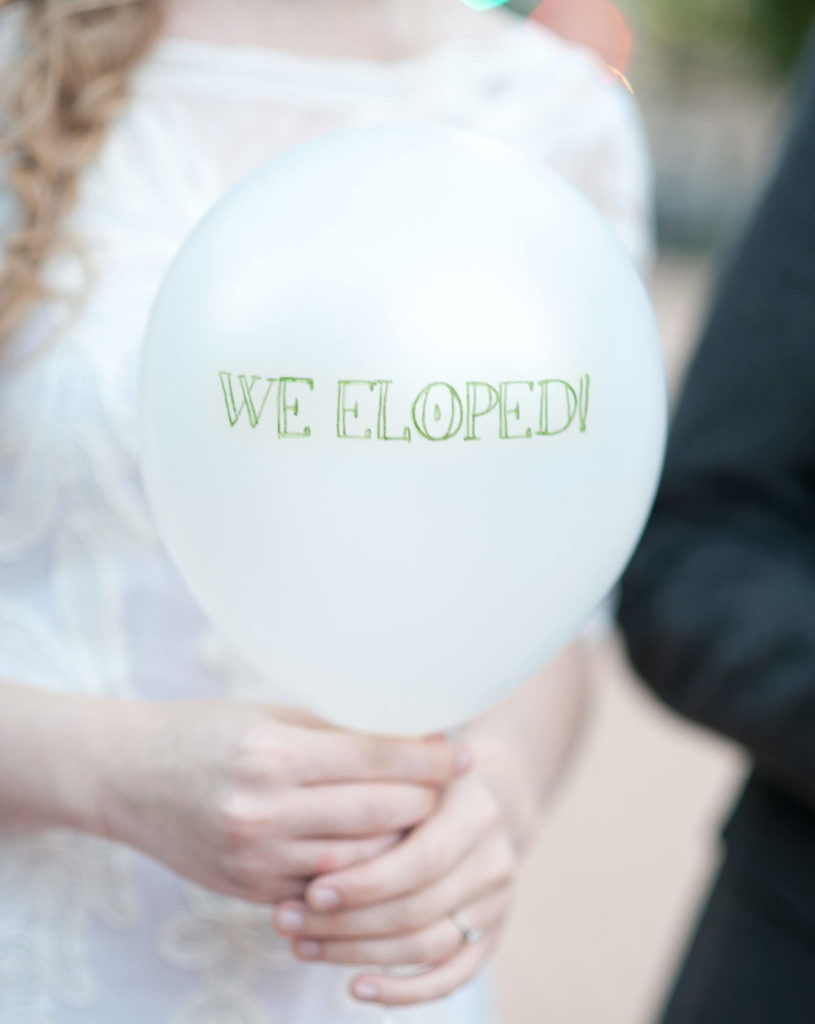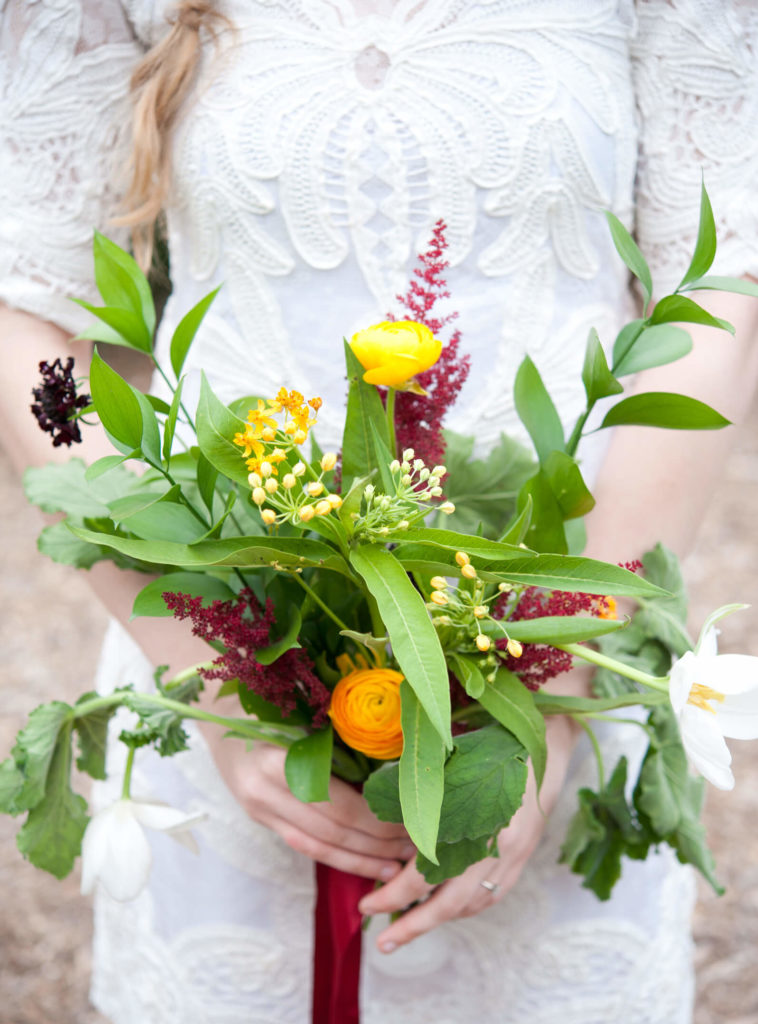 Eloping can ease the burdens of money, family, and stress and put the focus back on the couple.
Florals from Eventi by Diana Venditto. On her: Vienna shift dress from BHLDN. On him: Stylist's own. "We Eloped!" balloon from mlc designs. Shot on location at the original Towson courthouse, the Creative Alliance's BUS stop designed by Madrid-based artist collective mmmm…, and at the city home of RC and Erin Reed.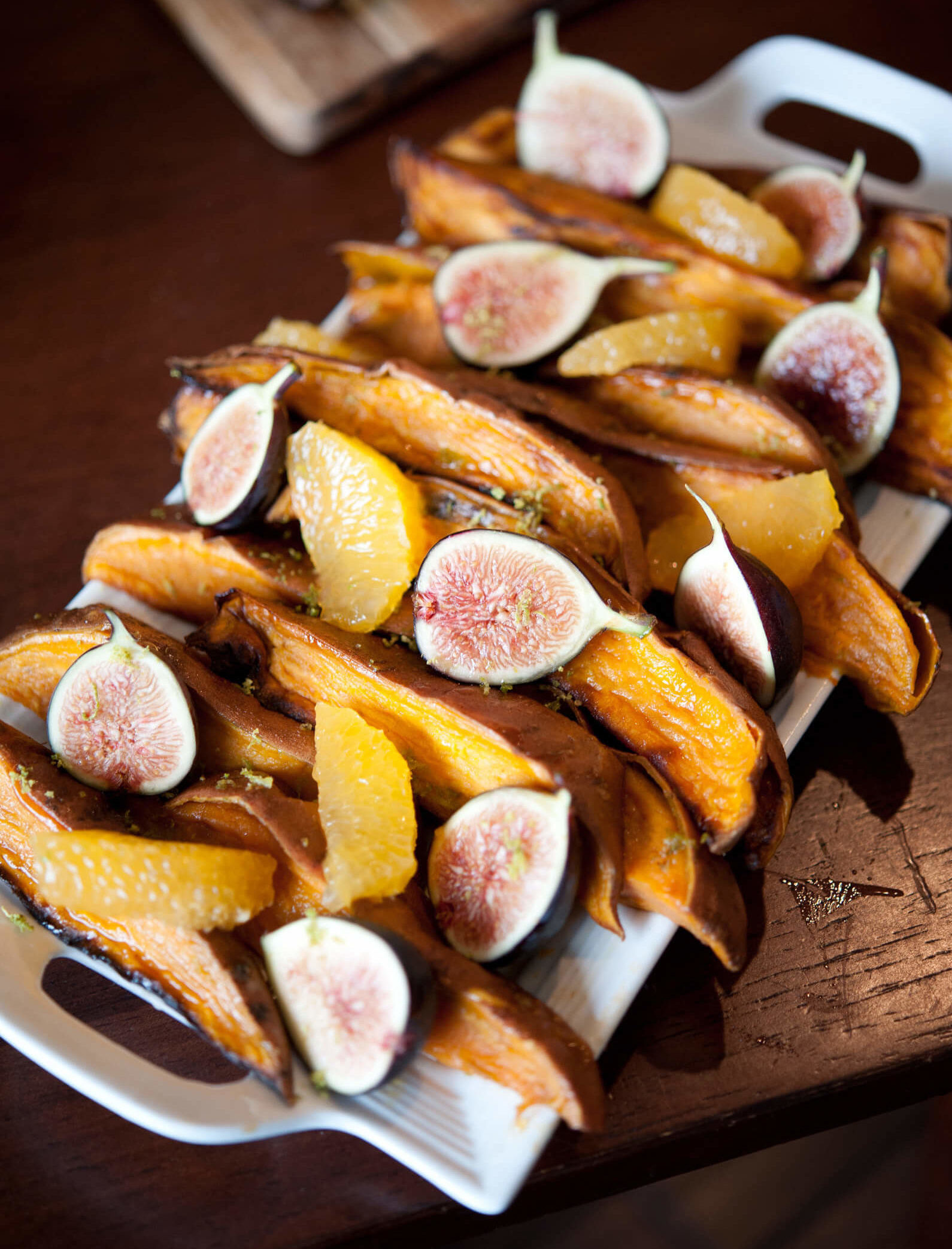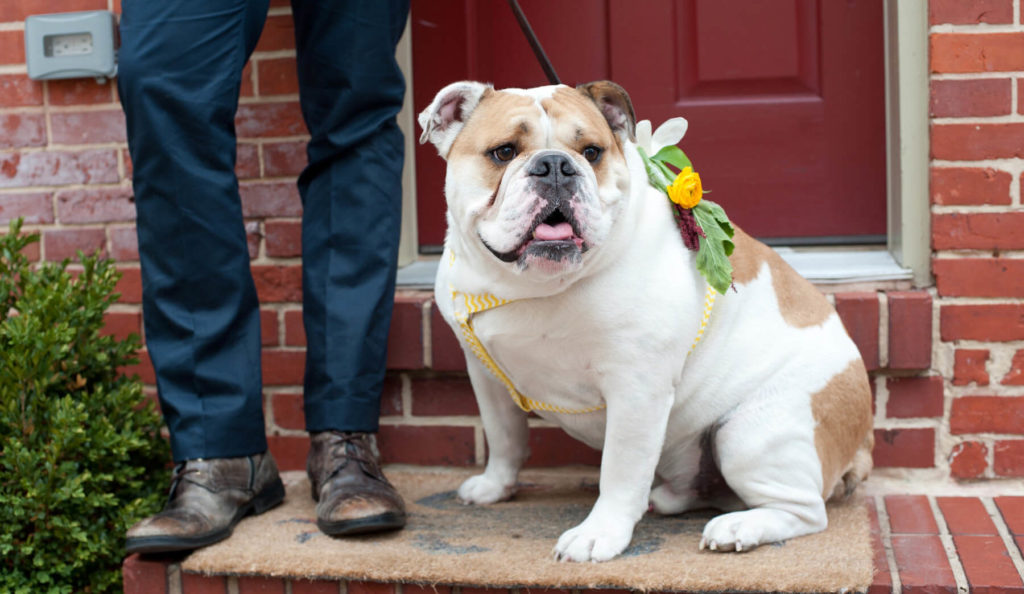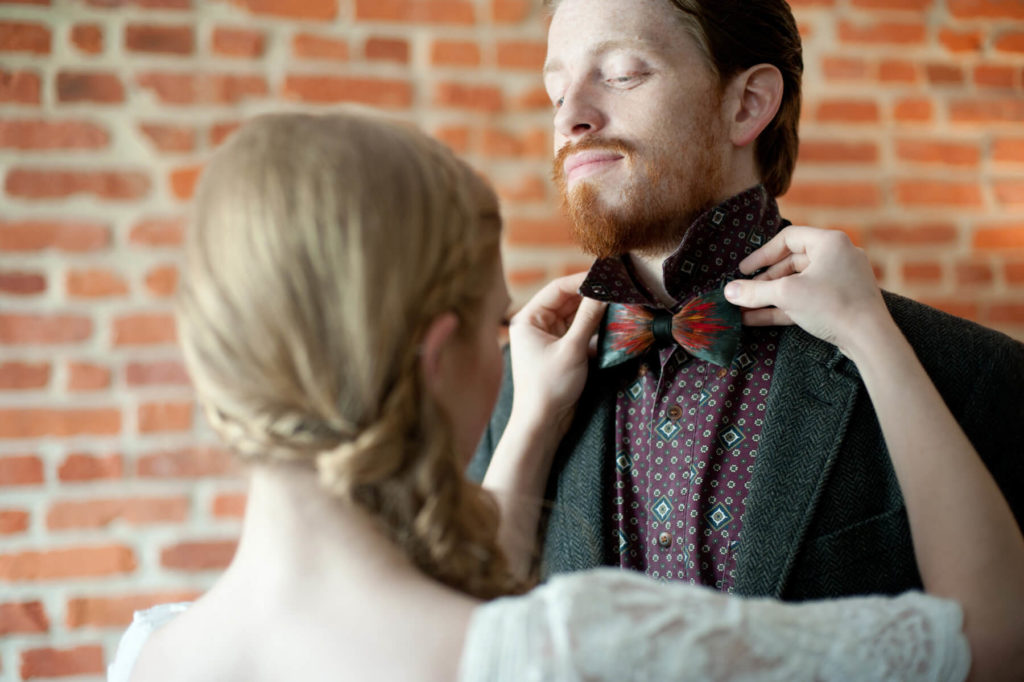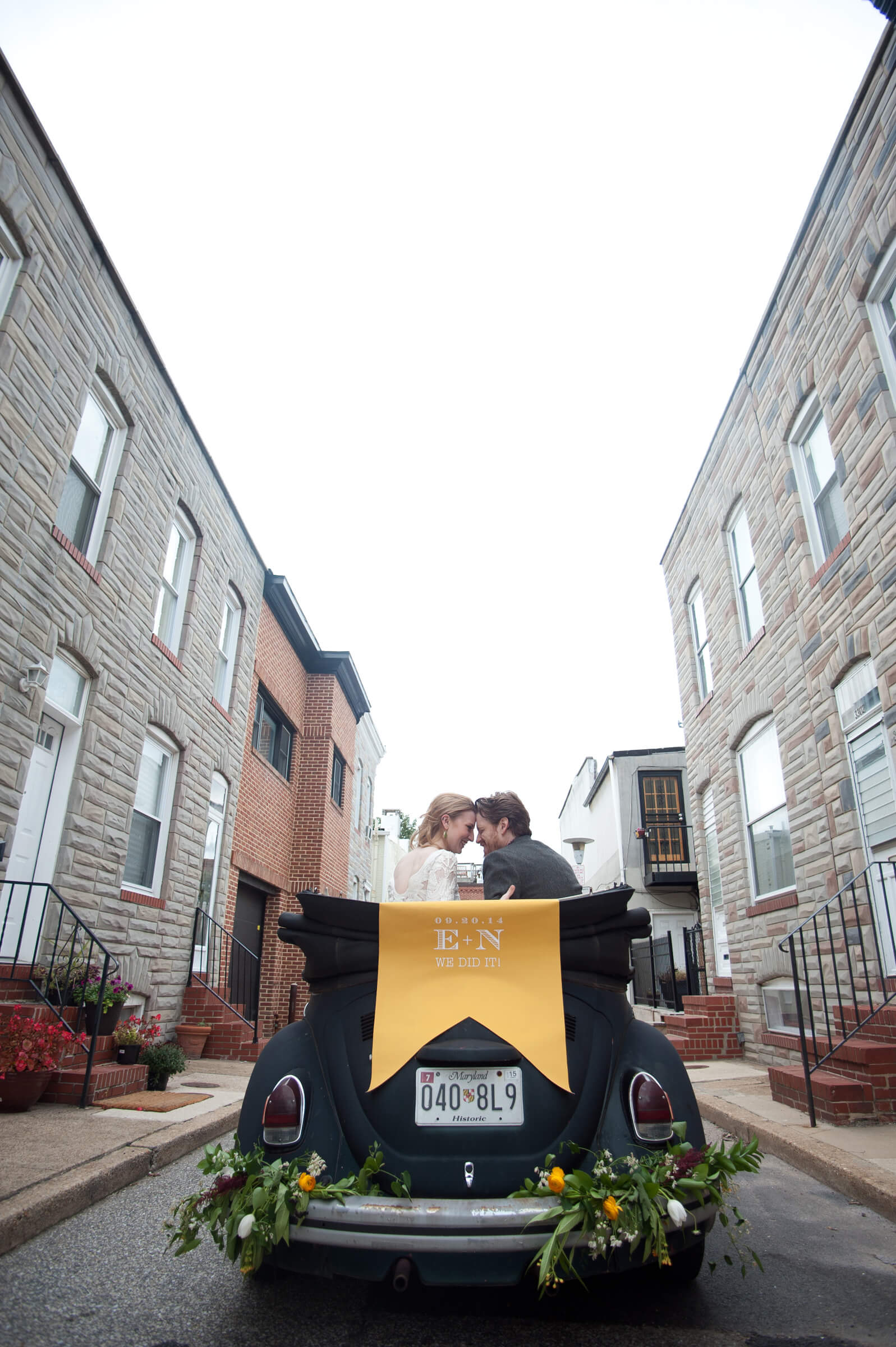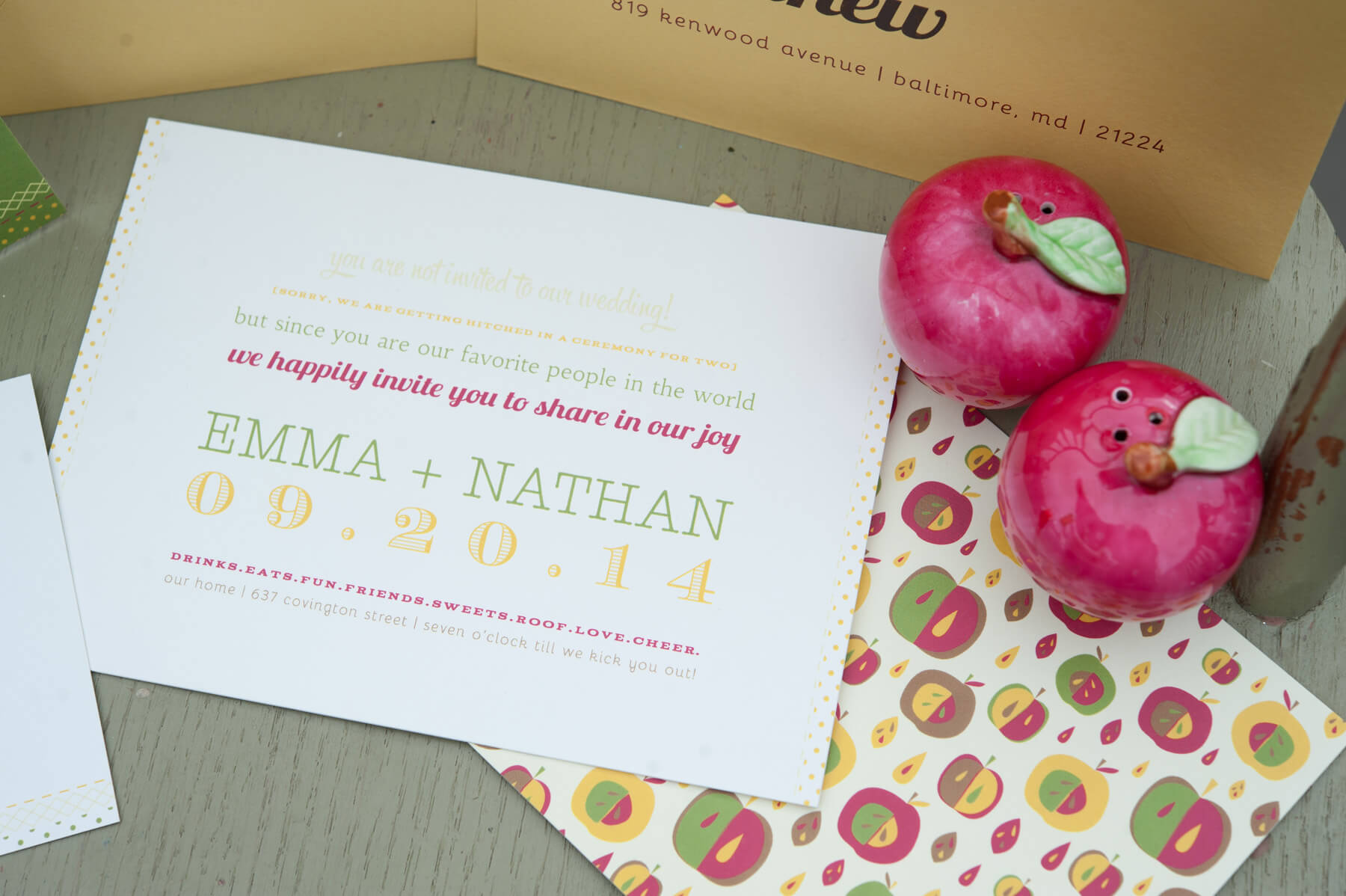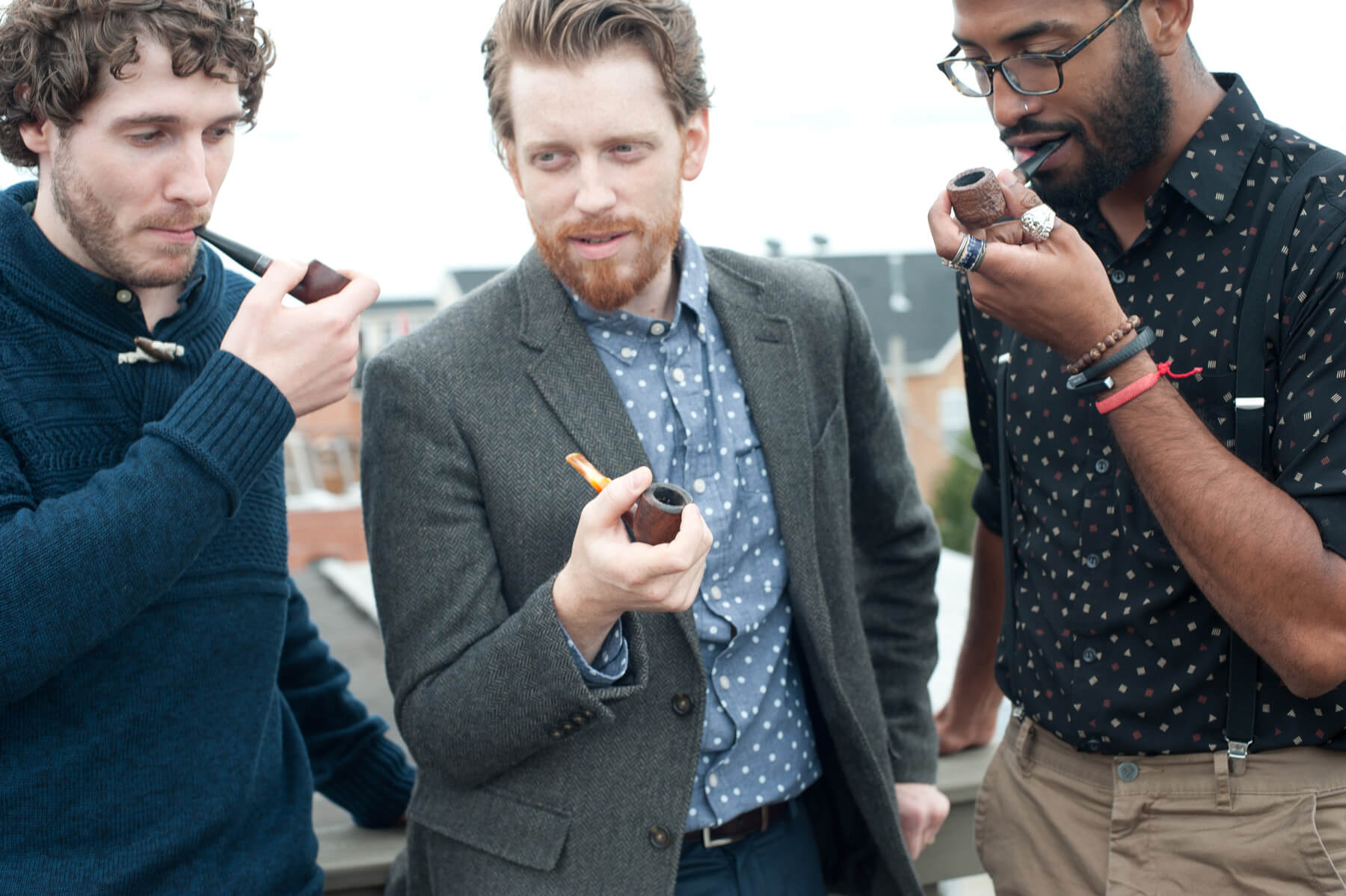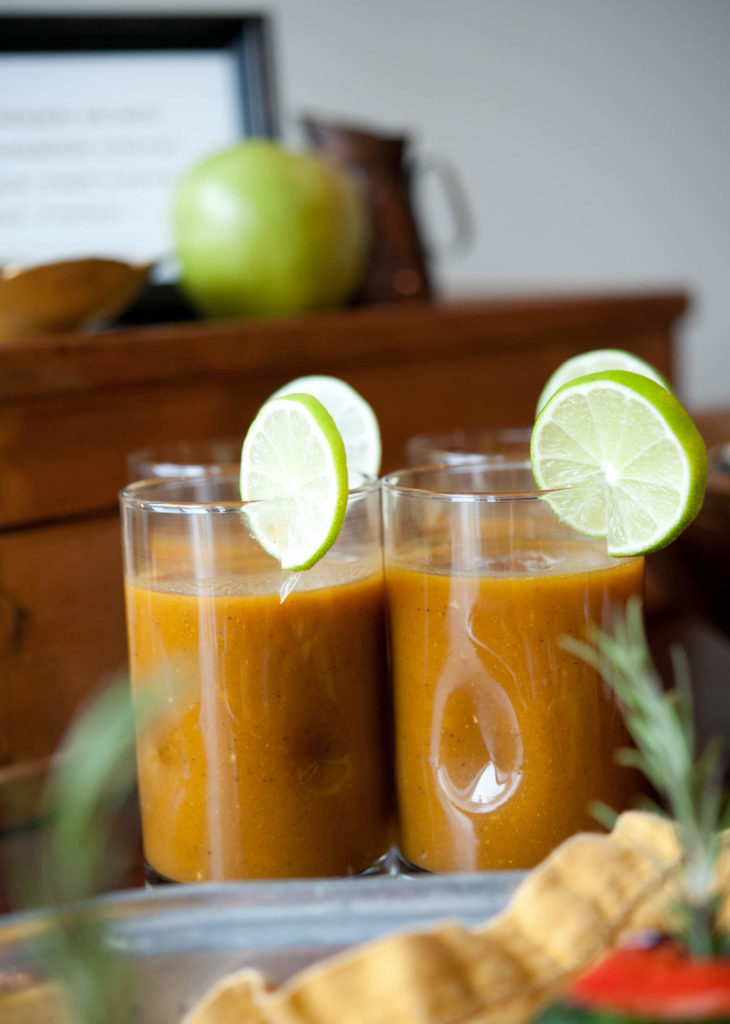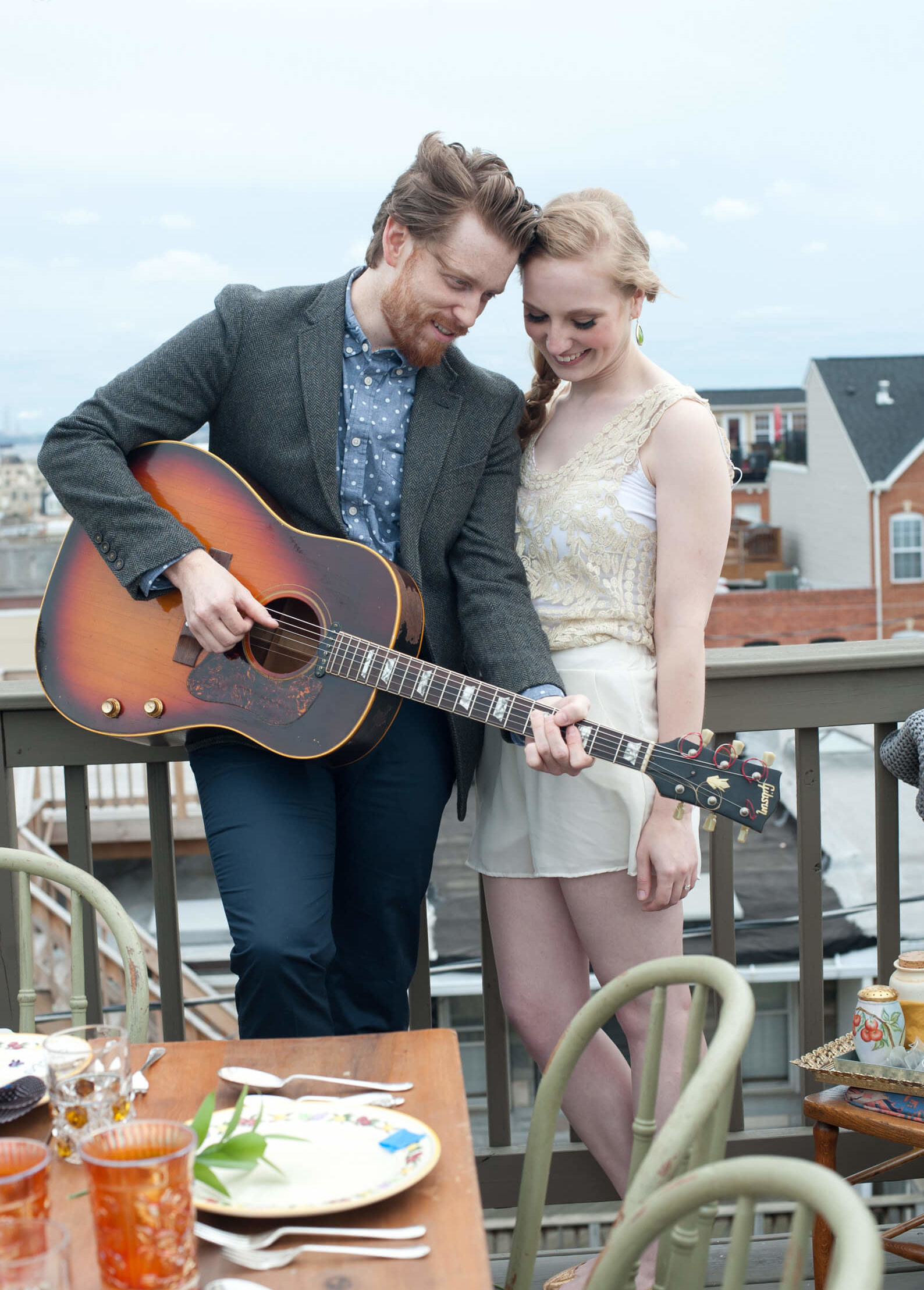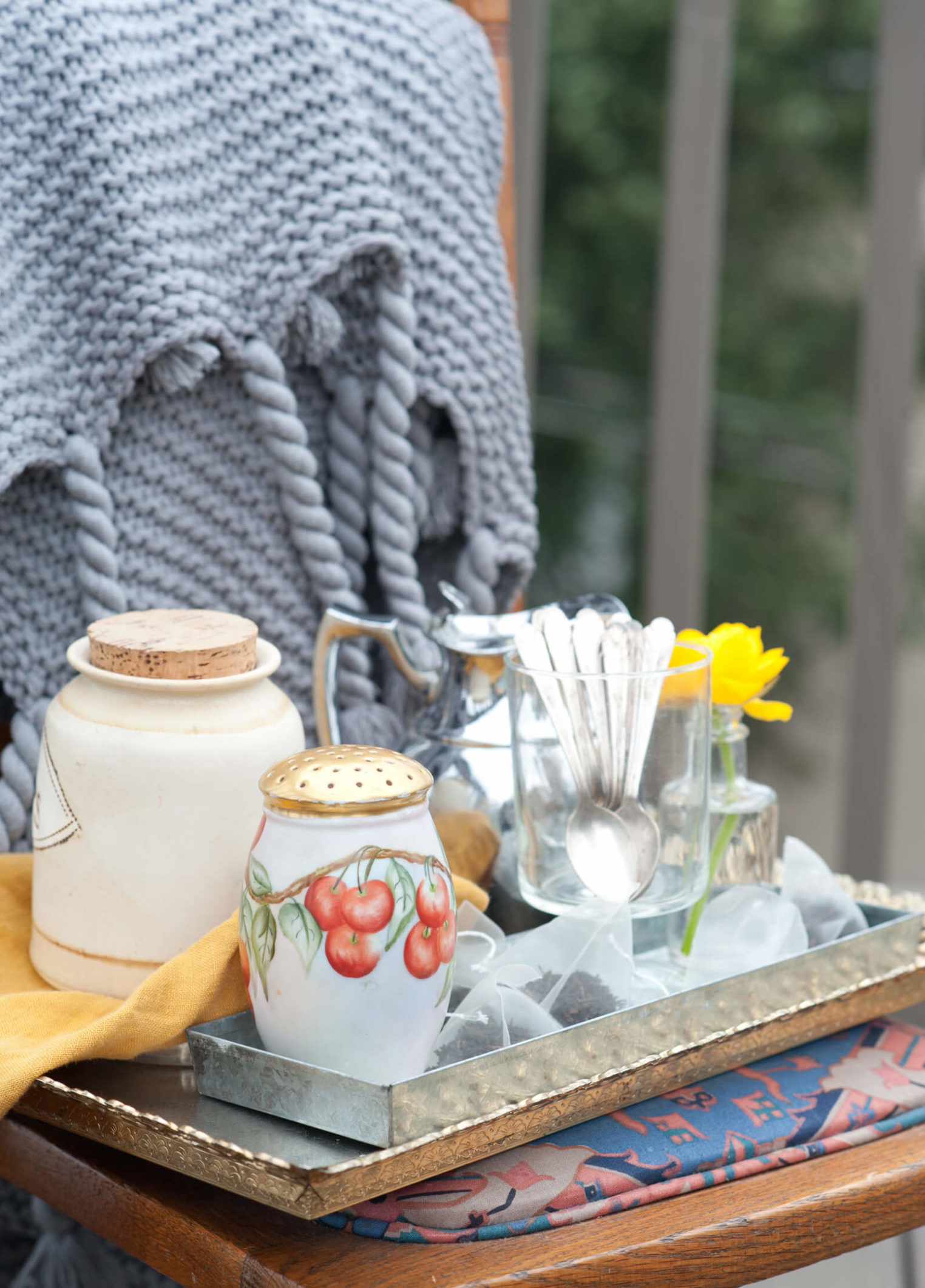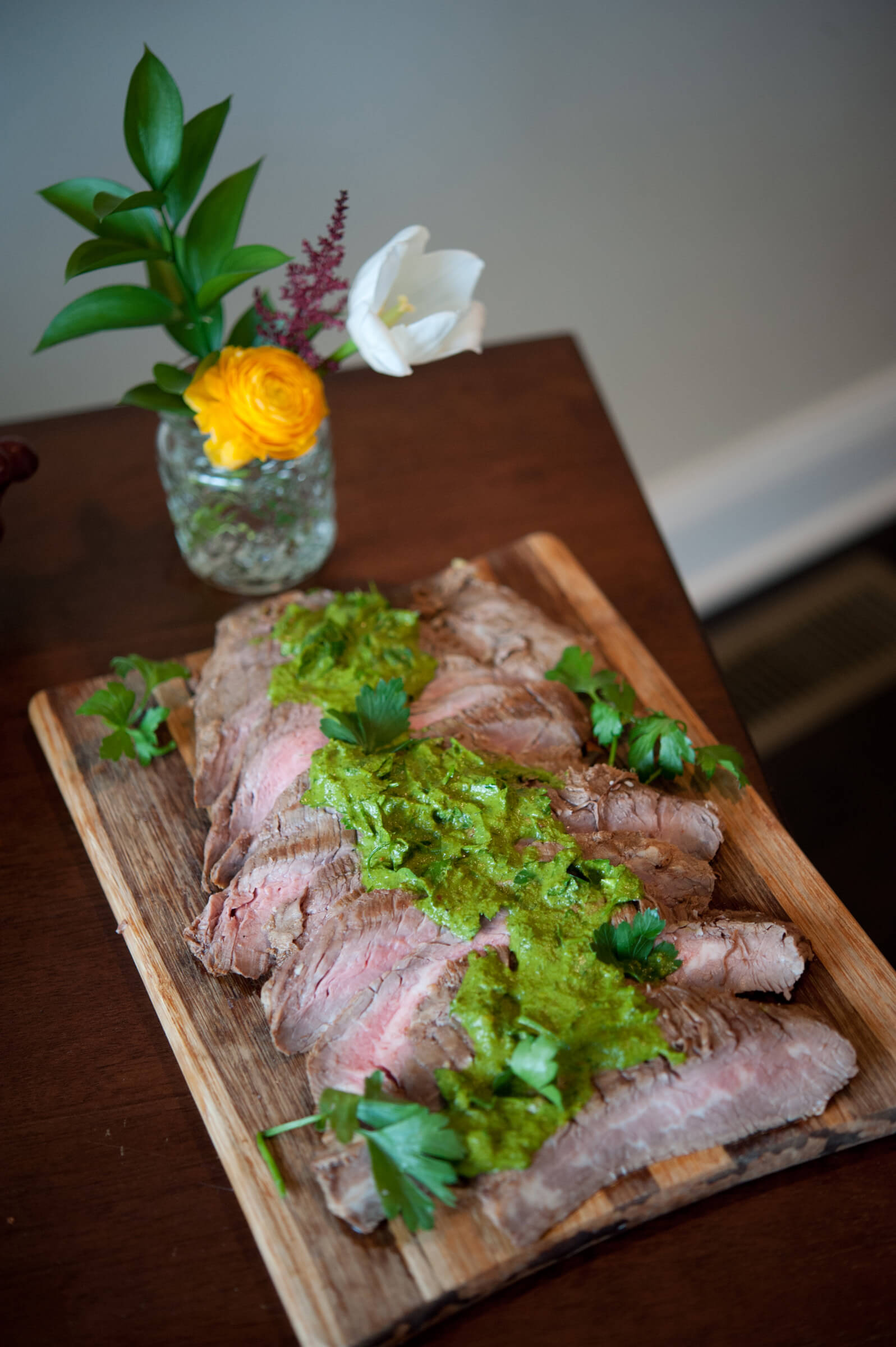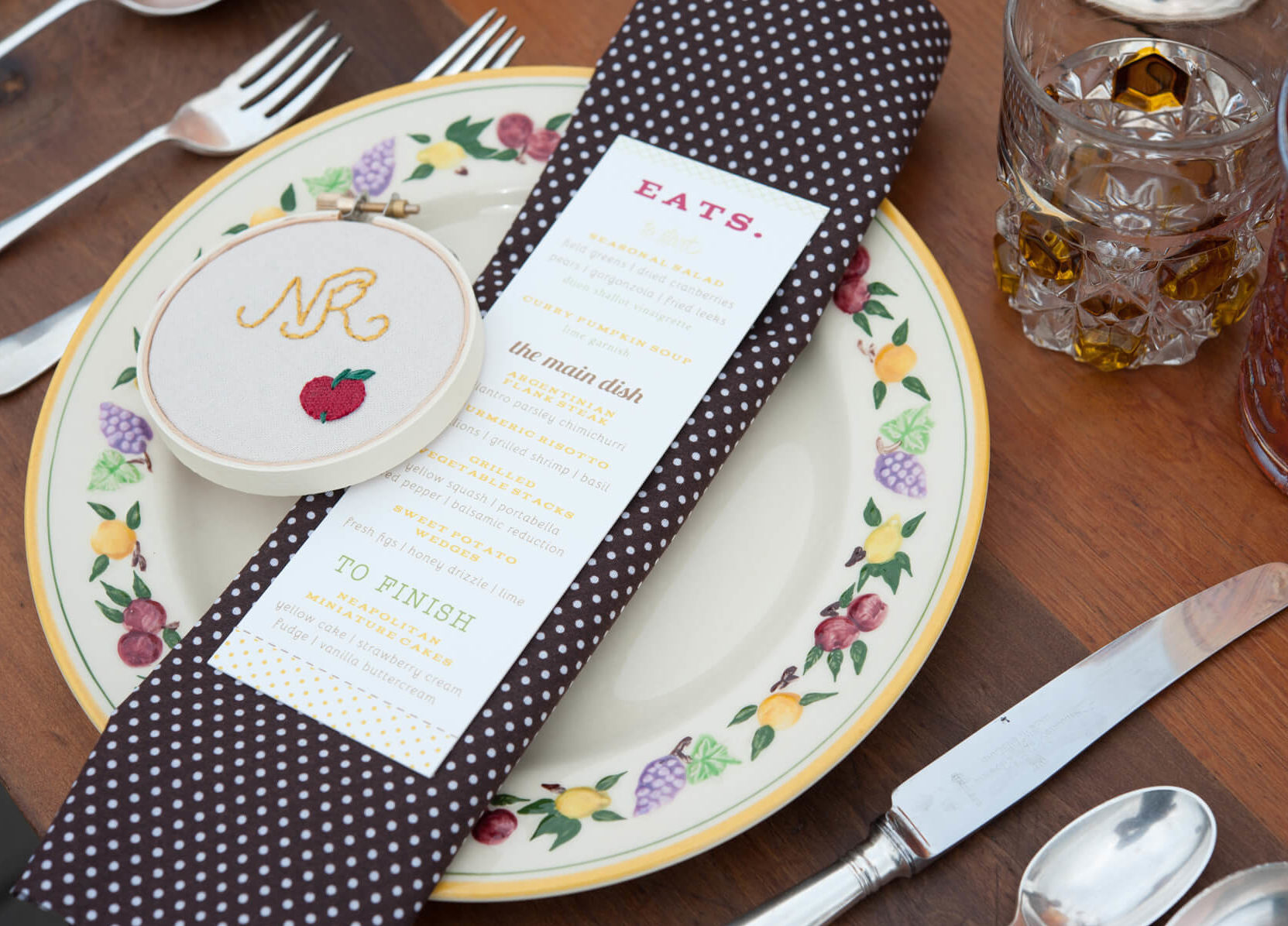 On her: vintage romper. On him: stylist's own. Argentinian flank steak with cilantro parsley chimichurri from Sascha's. Monogrammed embroidery hoop by King Soleil on Etsy.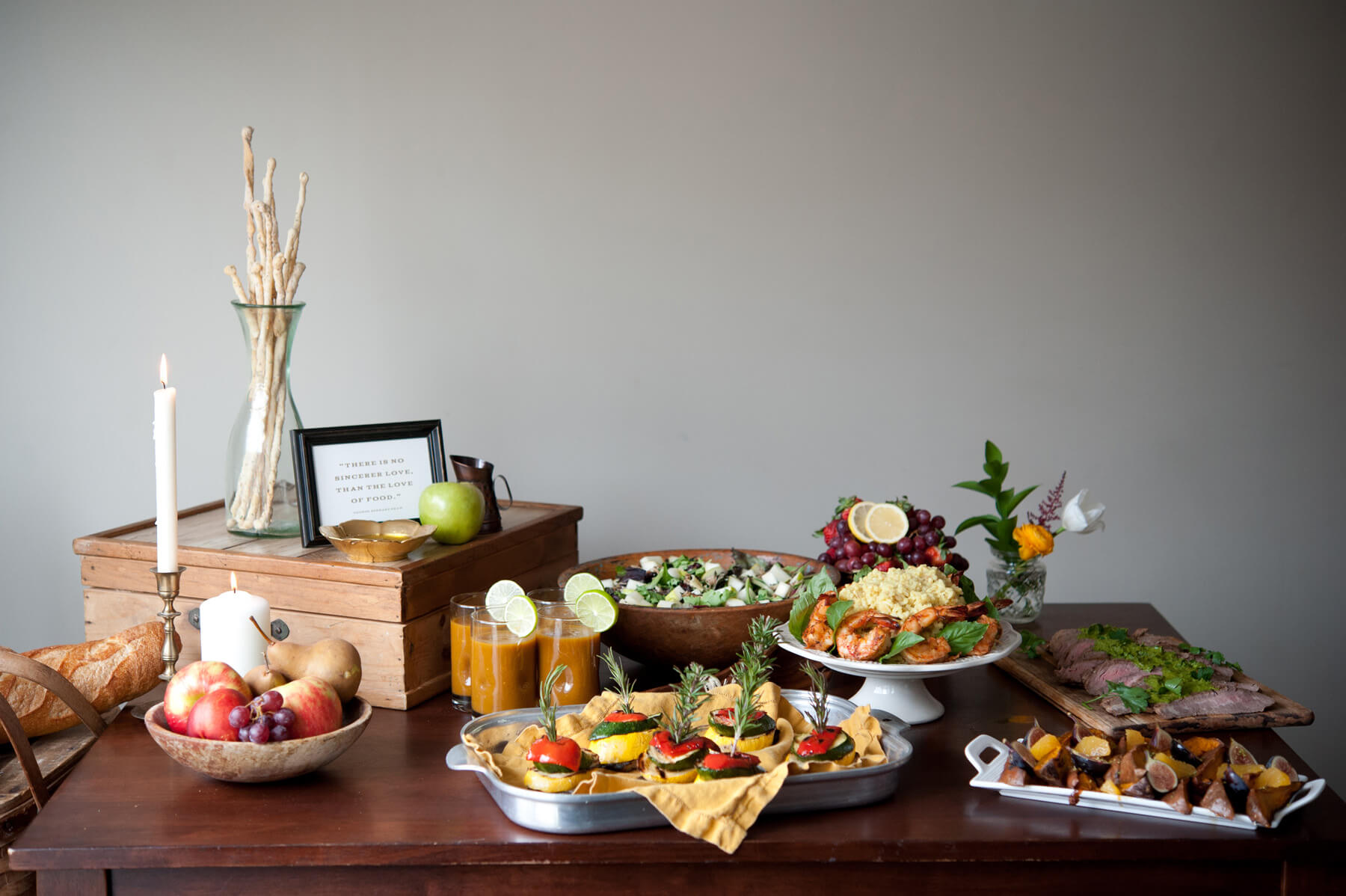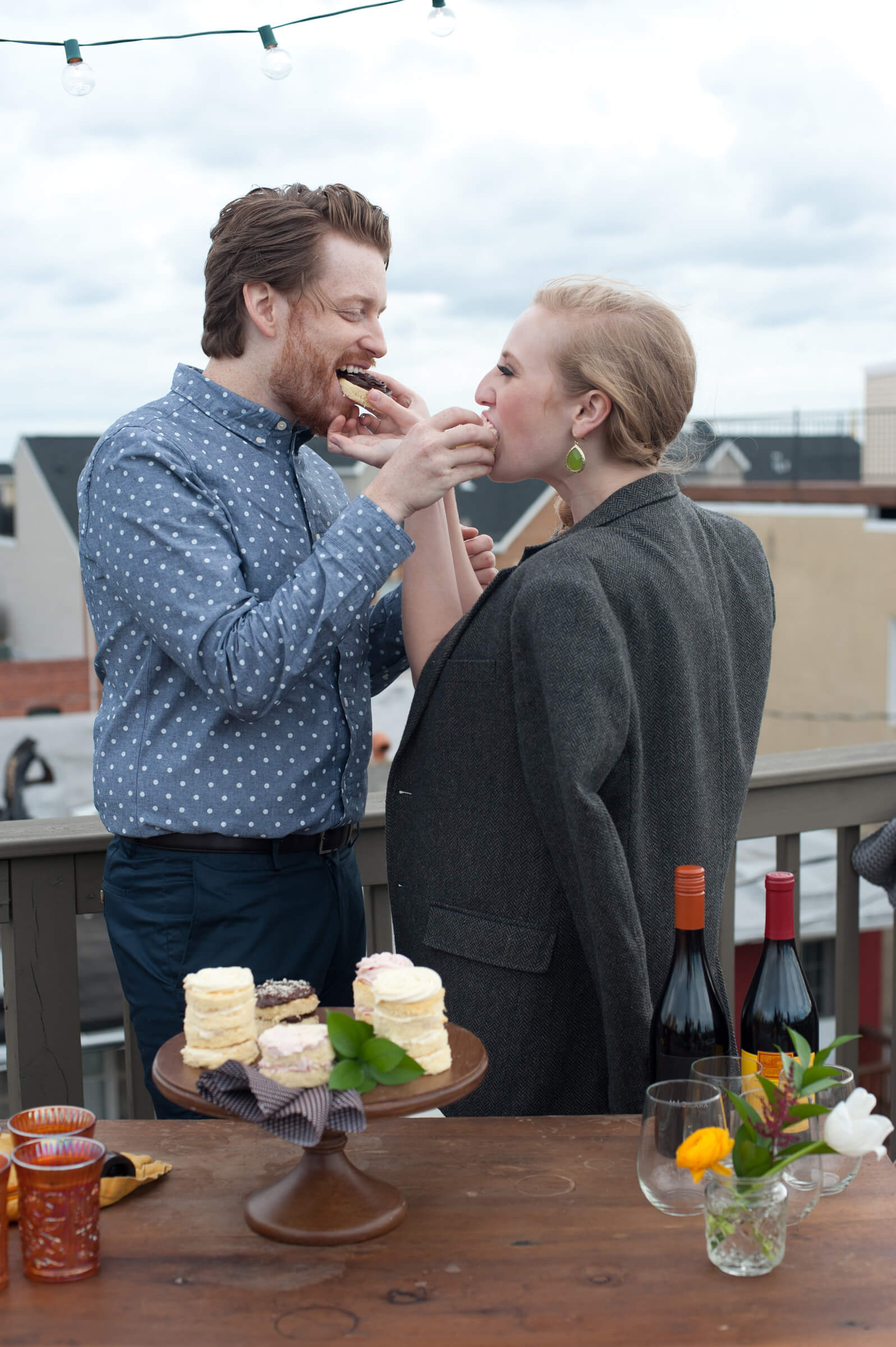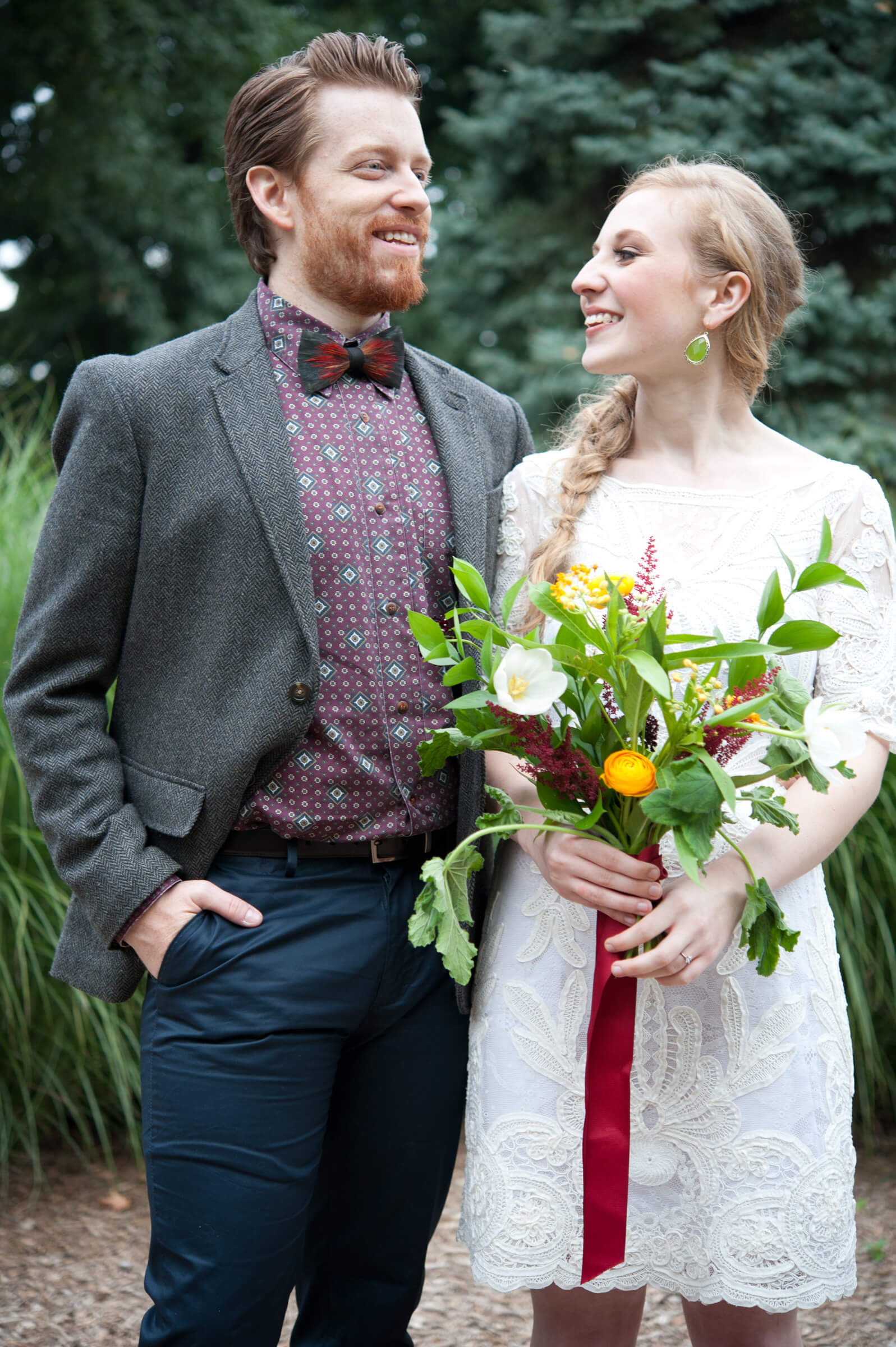 Food spread including turmeric risotto with grilled shrimp, grilled vegetable stacks, artisan breads, and a seasonal salad with dried cranberries, pears, gorgonzola, and fried leeks— and styling from Sascha's.