Think of your registry in terms of your home, not just a list of items you feel you want, but ones that will co-exist in your current space. We filled this amazing A-frame home with items that we not only love, but that we'd use all the time.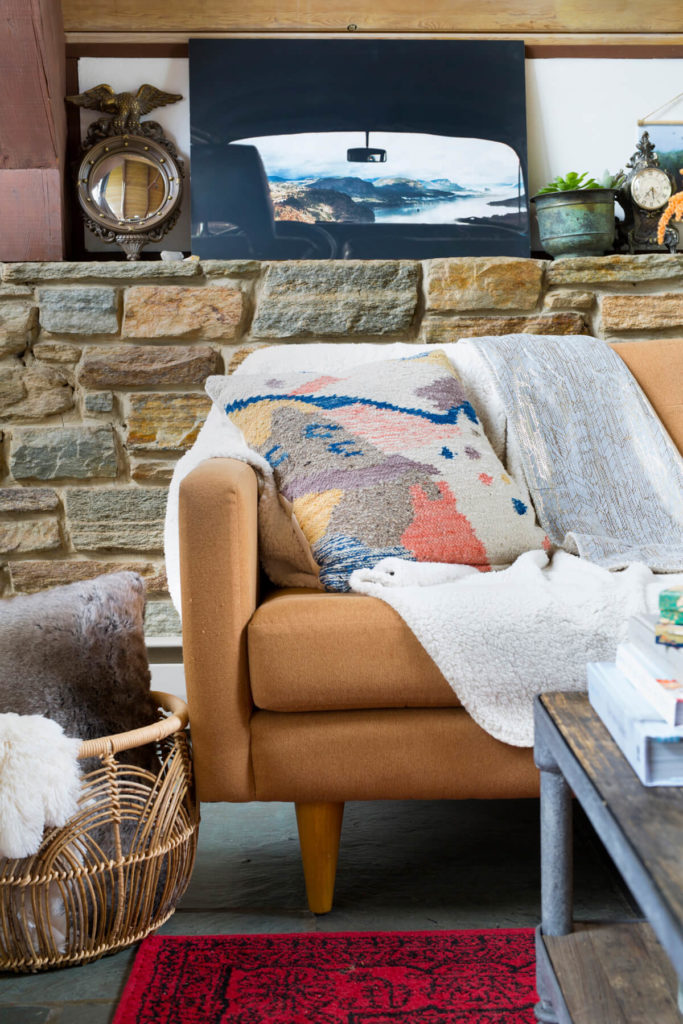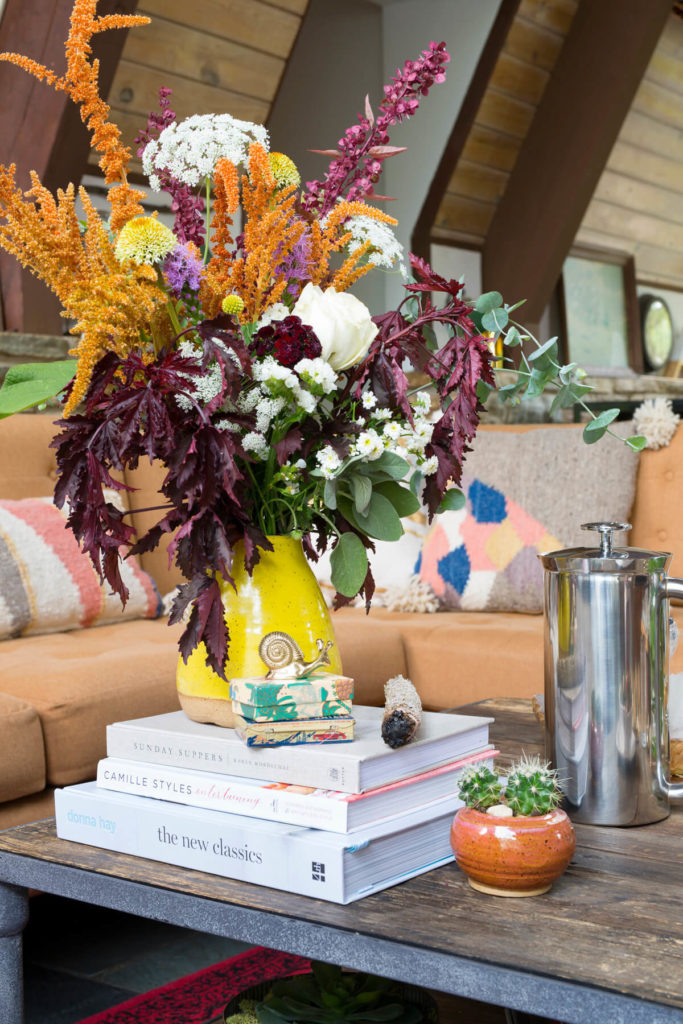 All floral from B. Willow. Special thanks to homeowner Nessa Kessinger. All items not listed are homeowners or stylist's own. On the couch, left: MINNA Cartographer pillow at Trohv. Xhilaration metallic jersey blanket, Yorkshire Home solid fleece Sherpa backed throw, Geneva luxury faux fur throw pillow and Threshold woven round rattan basket at Target.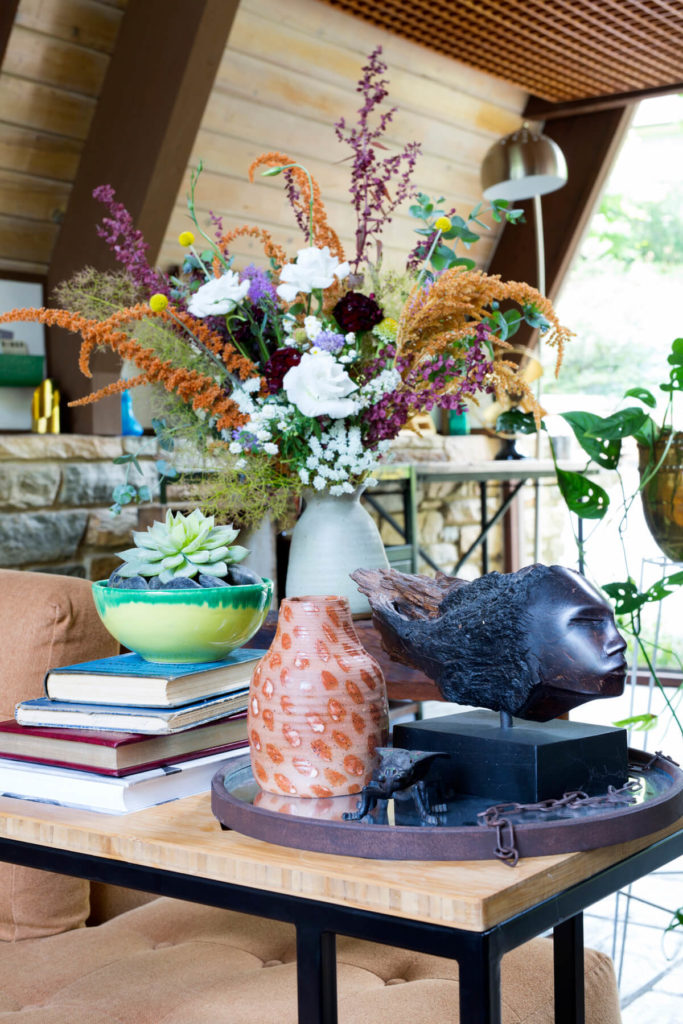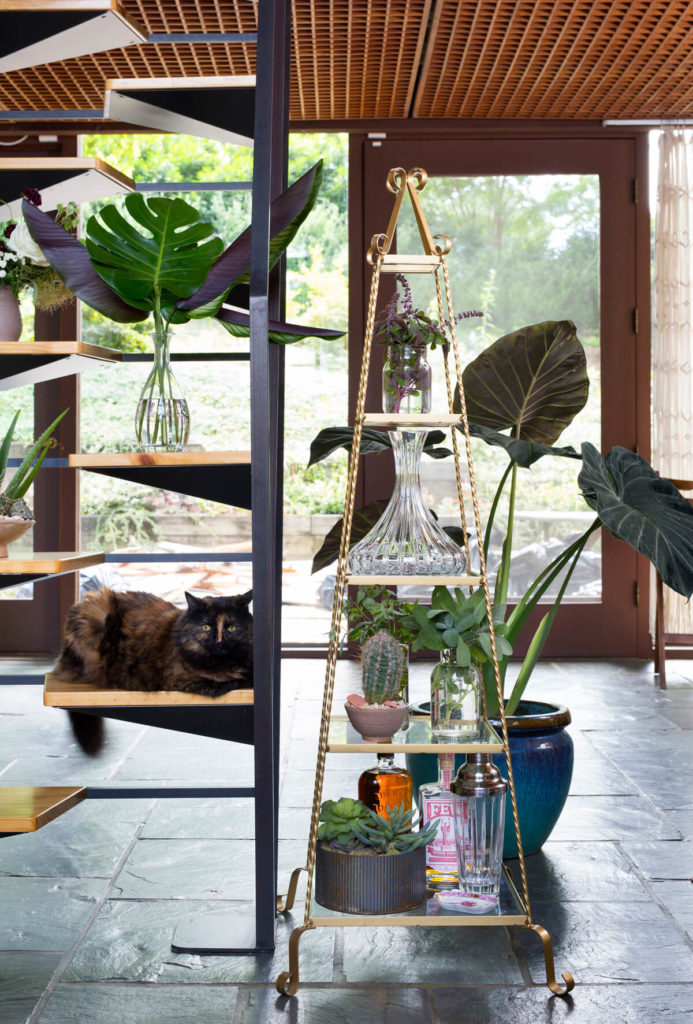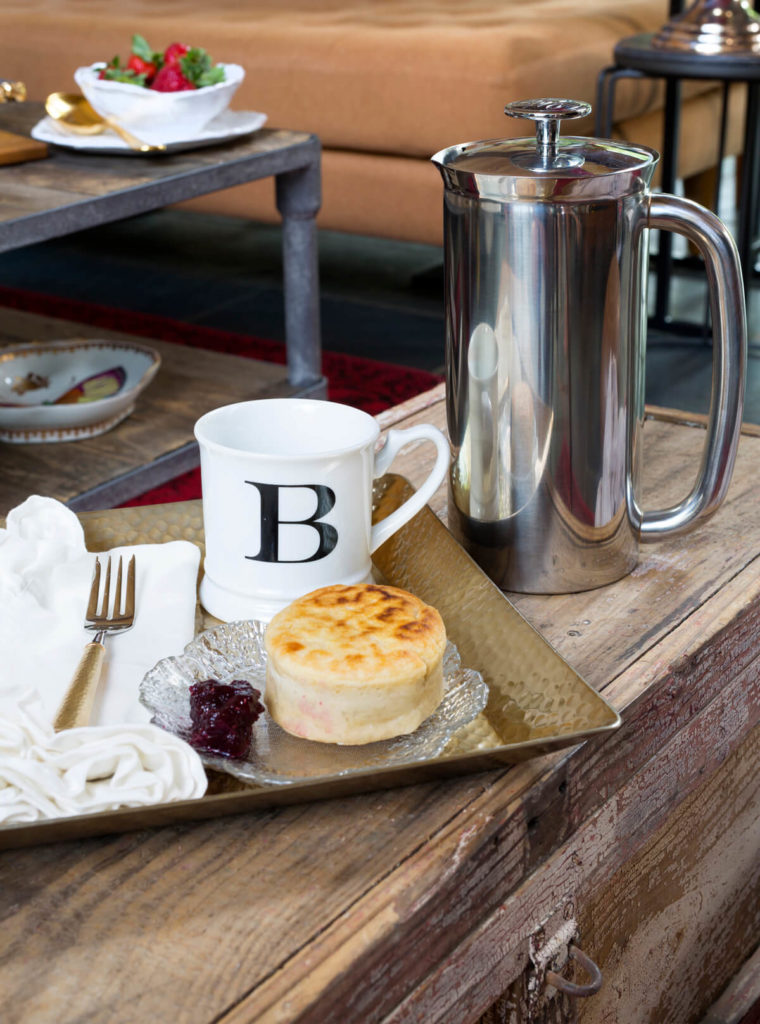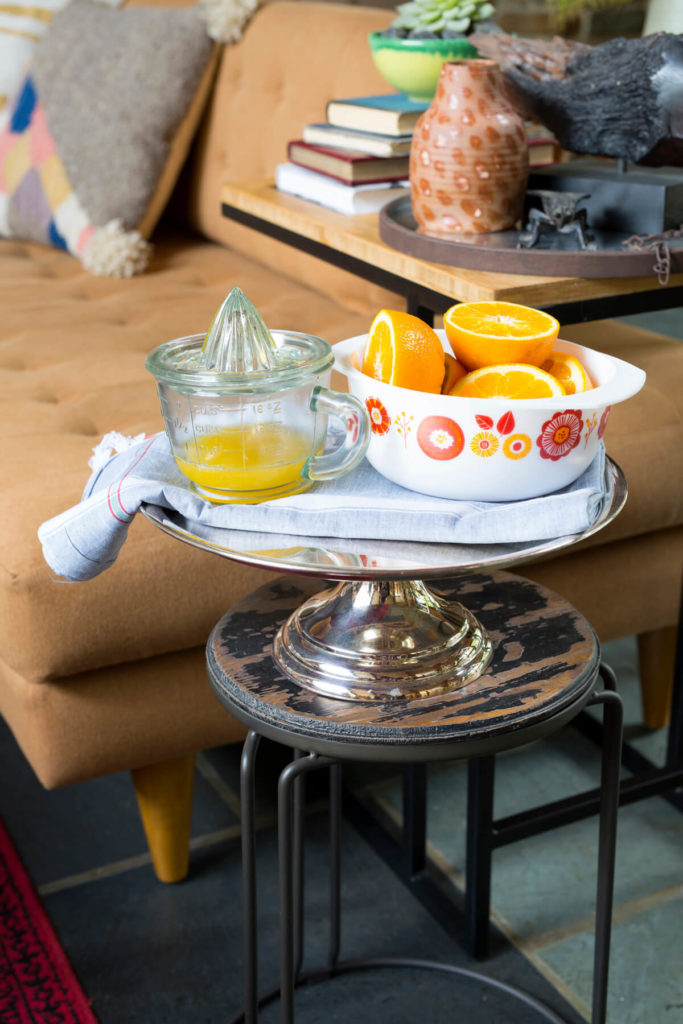 On round end-table: Silver cake stand at Williams-Sonoma. Pyrex bowl, glass juicer, and dish towel at Trohv. To the right of the open staircase: Brass Étagère at Wishbone Reserve. Dorset crystal wine decanter and cocktail shaker at Williams-Sonoma. Various plants from B. Willow.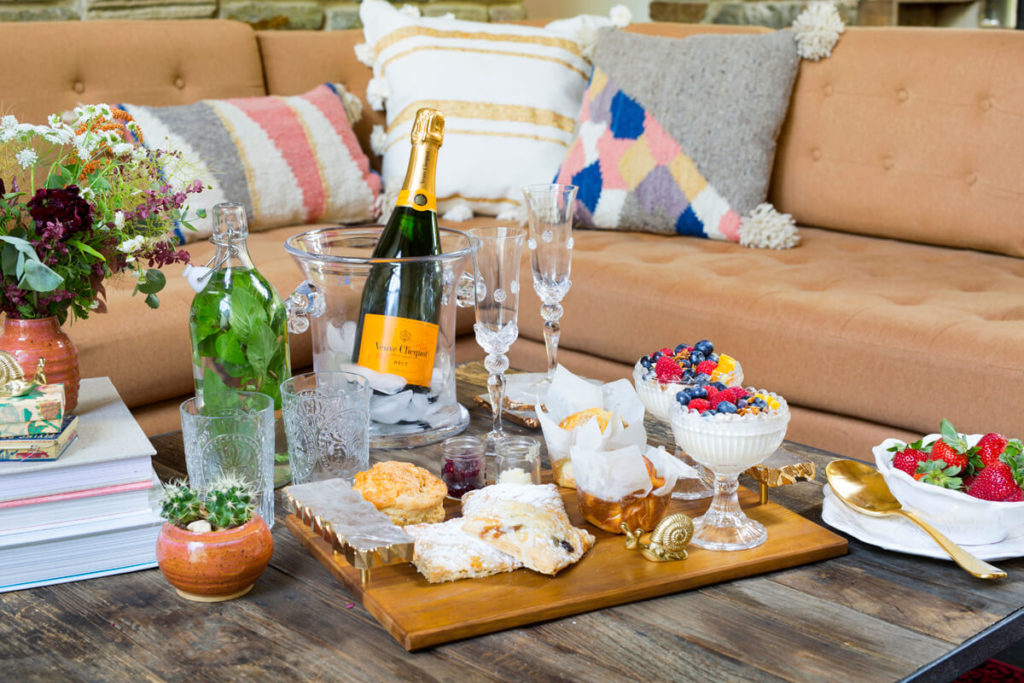 On the couch, center: Langdon Ltd hand-loomed pillow at Becket Hitch. MINNA Split pillow at Trohv. Monogram mug at Williams-Sonoma. Threshold squared hammered tray with gold finish at Target. Juliska glass plate and Sambonet gold-plated flatware at Radcliffe. Cream ruffled napkin at Becket-Hitch. On the coffee table: Simon Pearce ice bucket, Juliska Champagne flutes, Filet Toiras by Sambonet gold-plated flatware, Vietri bowl and dessert plate, RabLabs Bosque tray, and Kivita crystal coasters at Radcliffe. Fleur-De-Lys tumblers at Anthropologie. Pressed-glass compote dishes and stainless-steel French coffee press at Williams-Sonoma. Nutella & banana pop tarts, muffins, scones, and crumpets and fresh fruit yogurt parfaits from The Corner Pantry. Various coffee table books from Becket Hitch. Cactus and large floral arrangement from B. Willow.