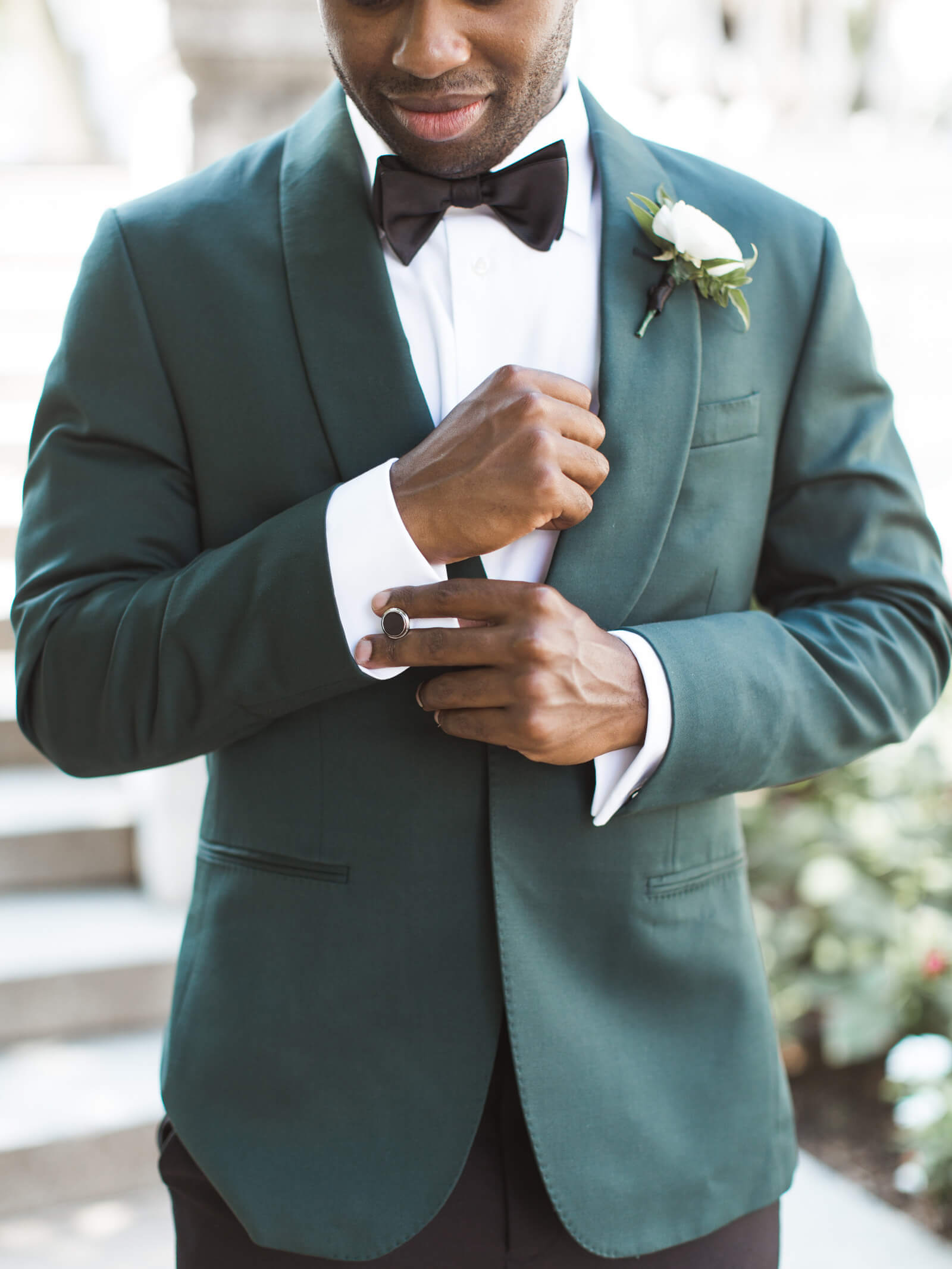 Green with envy
The groom in a green suit is our new favorite trend. Stylish, edgy, but classic. Photograph by Erin Meadows.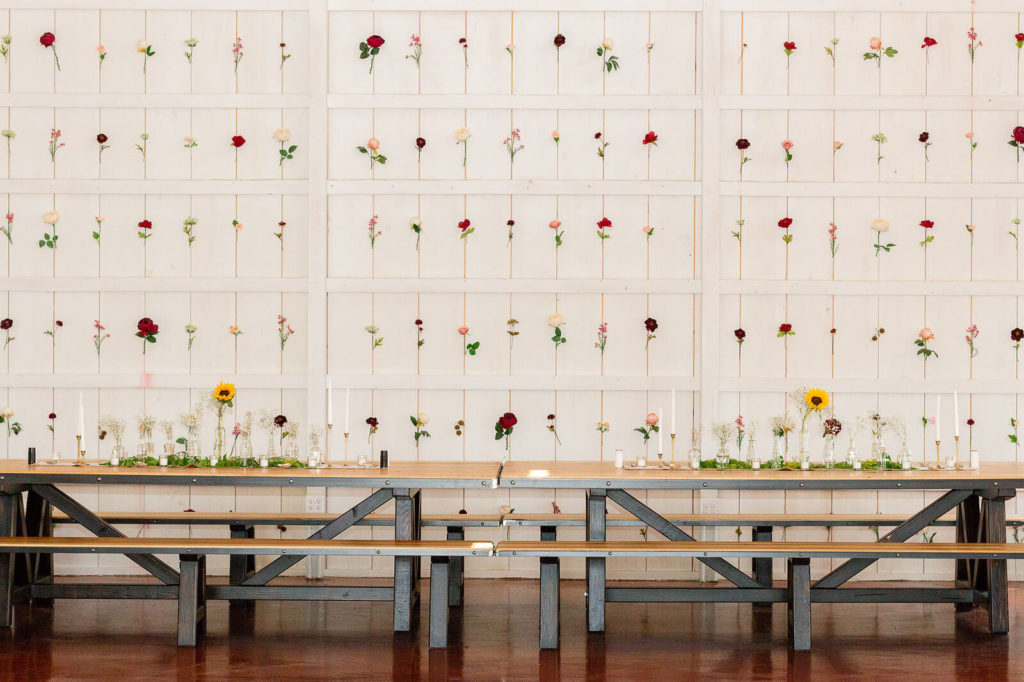 Create a wow moment
Because the barn's ceiling height was so dramatic, Krissy Klingenberger and Katie Carlin wanted to construct a creative installation that was worthy of the space. Using an electric scissor lift, 250 assorted silk flowers were stapled at the seams from floor to ceiling in crisp lines to really drive home the height and contrast the modern feel of the backdrop against the more traditional structure. Photography by Willow Roots Photography.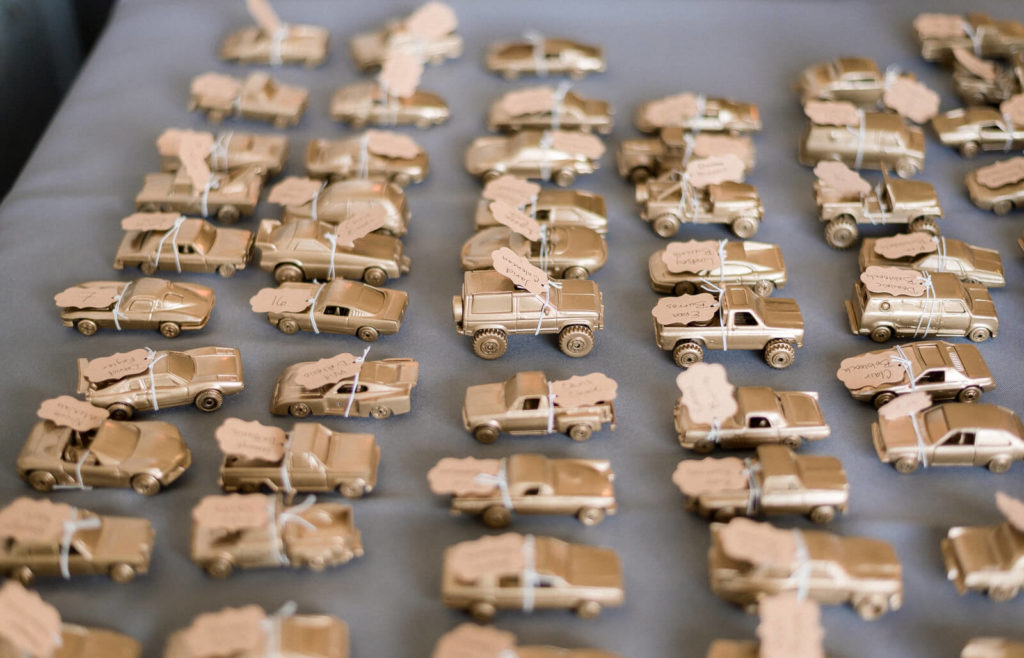 Embrace your venue's history
Your reception site used to be a car dealership? Spray paint some kid-size vehicles gold and use them as a place cards. (Or whatever makes sense for your venue.) Photograph by Feather and Fawn Photography.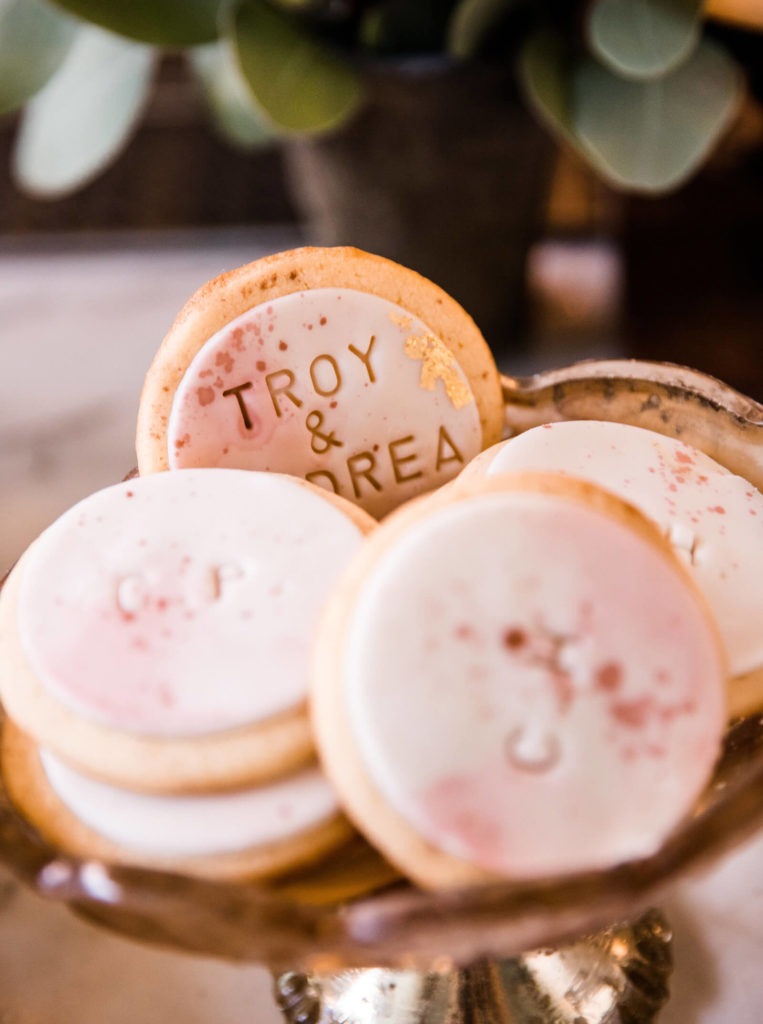 Customize Customize Customize
The pastry chef at Tagliata created a breathtaking dessert bar, but the stars were the hand-stamped cookies. Photograph by Katie Merkle.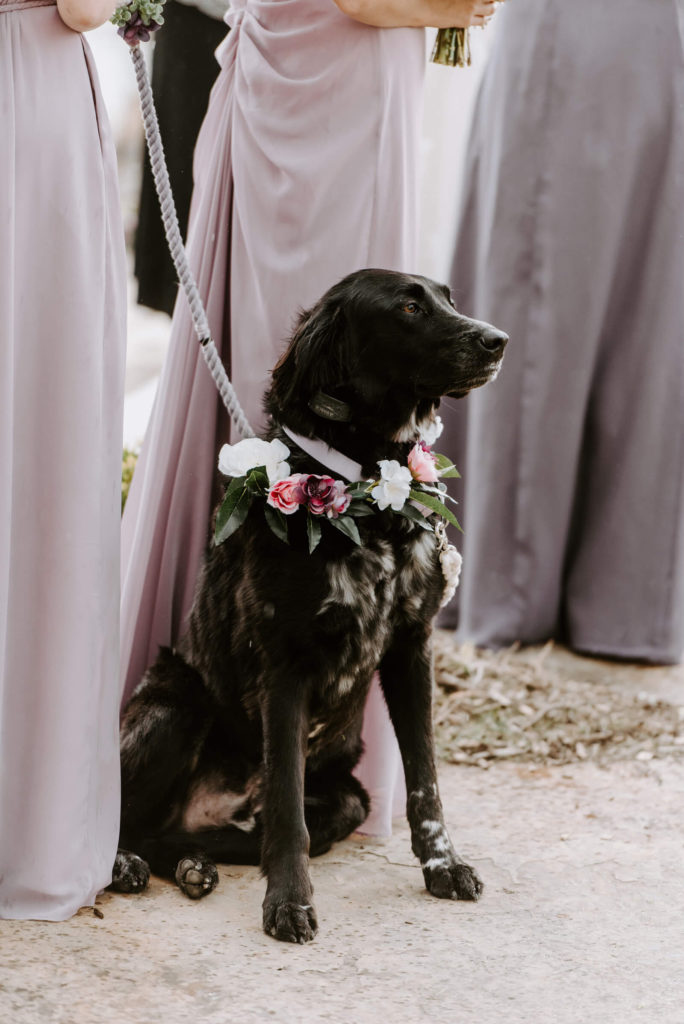 Holy 

muttrimony
Dogs at wedding ceremonies? Yes, but only if they are sporting a collar of flowers. Photograph by Emily Gude.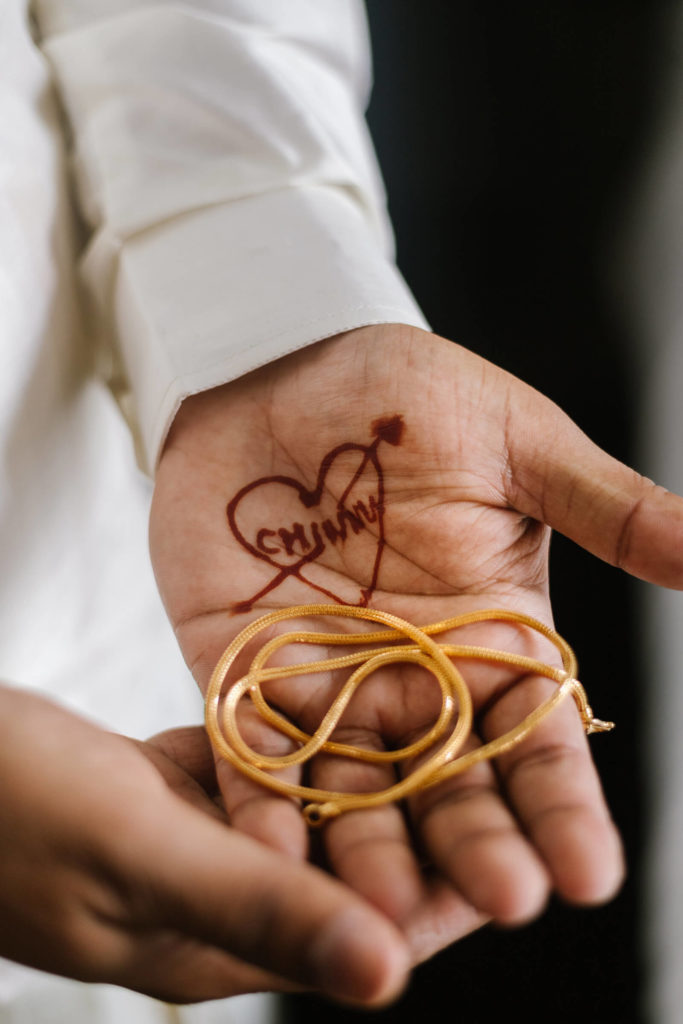 Henna isn't just for the ladies.
It's a nod to their heritage and his soon-to-be bride. Photograph by Urban Row Photography.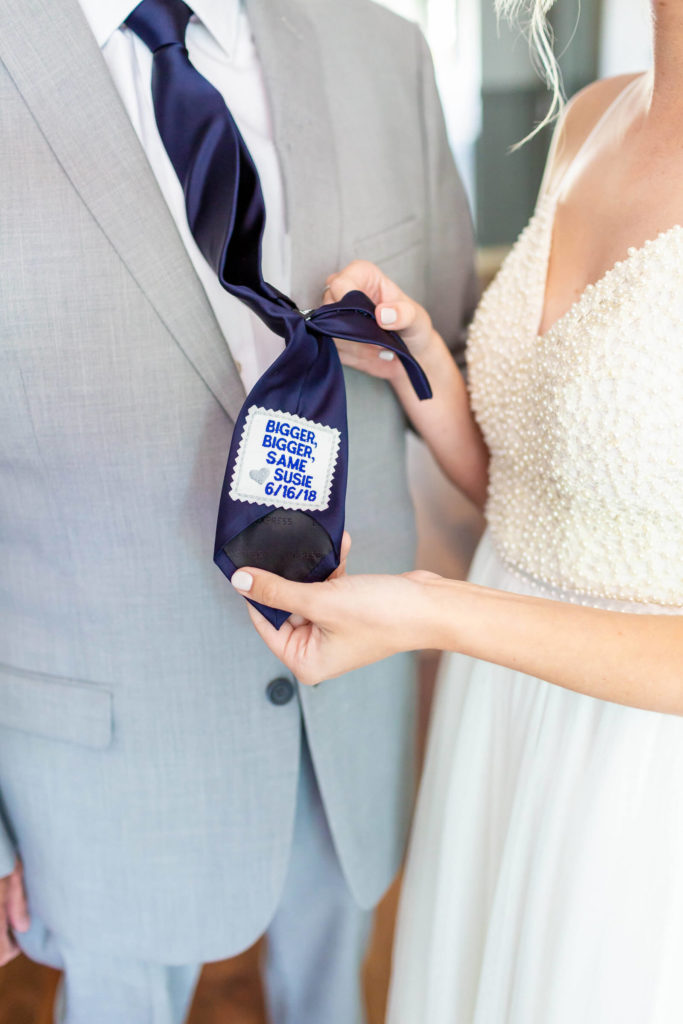 Not everyone has to be in on the joke.
A love patch sewn on the backside of a tie is thoughtful and the perfect way to capture an inside joke. Photograph by Hope Taylor Photography.
Make an exit
Let guests shower you in metallic streamers for a hyped up recessional. Photograph by Elisha Coleman, Love Life Images.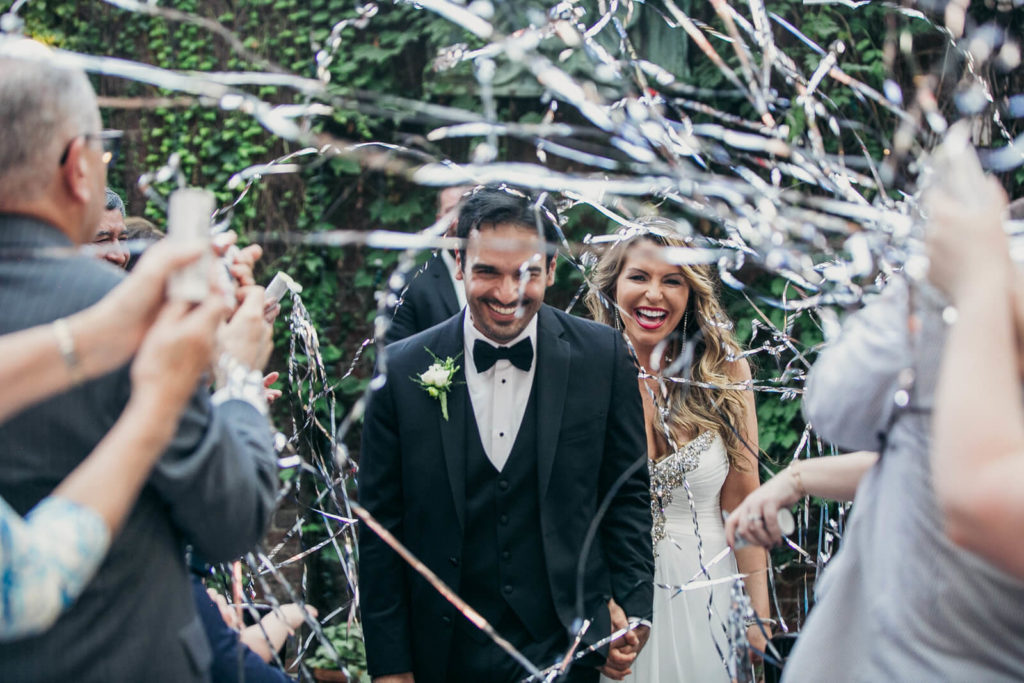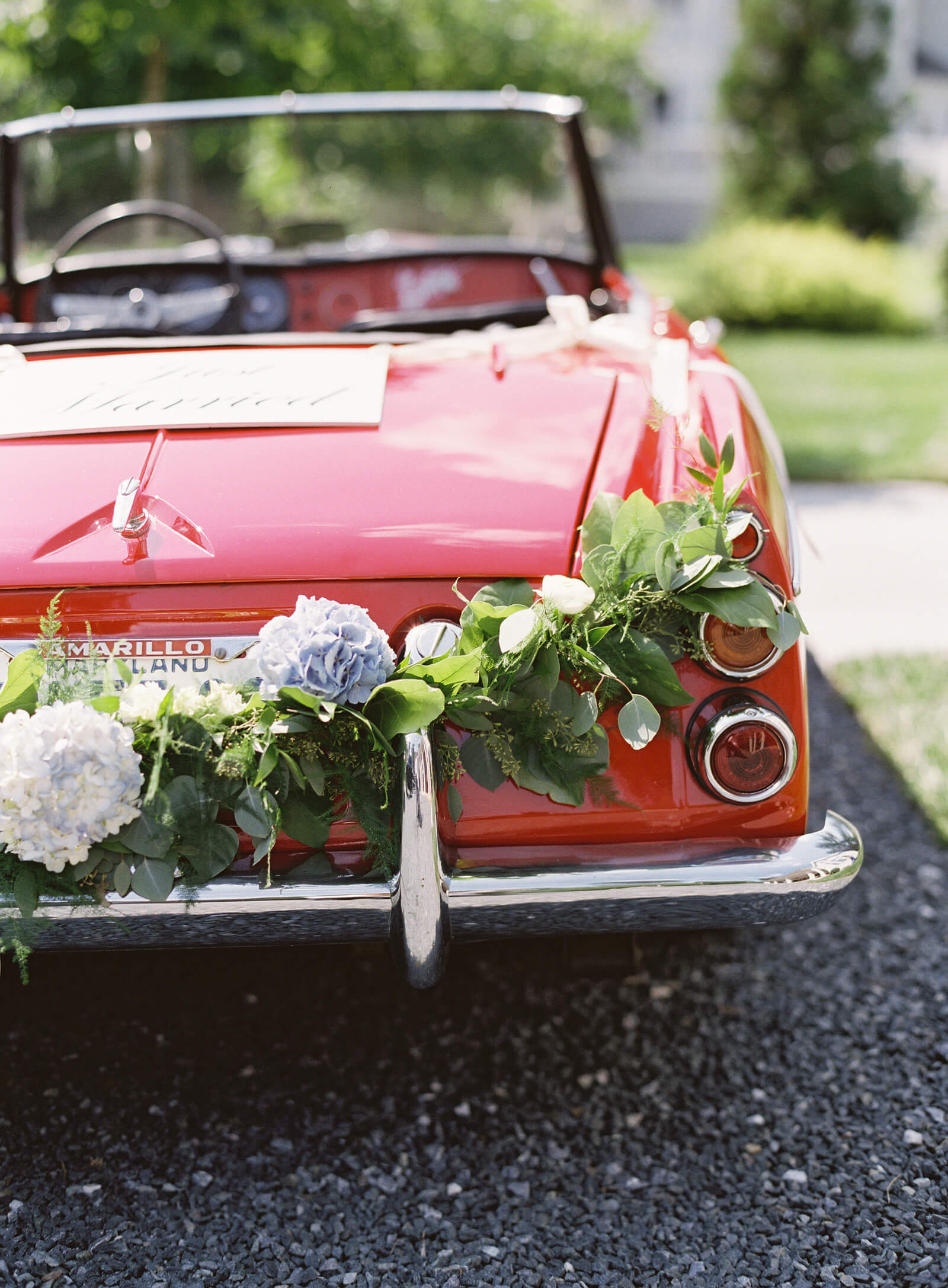 Have a (pretty) getaway car
Simple garland is the new tin cans. A lovely "just married" sign doesn't hurt either. Photograph by Michael & Carina Photography.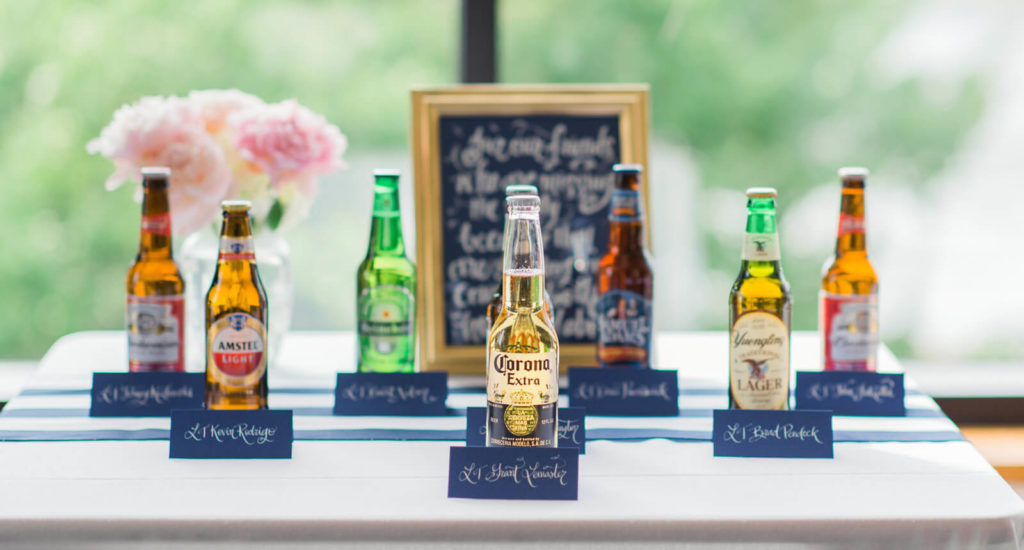 No Soldier Left Behind
This couple displayed a (favorite) beer for each friend who missed their wedding because they were serving our country. Photograph by Joy Aleman.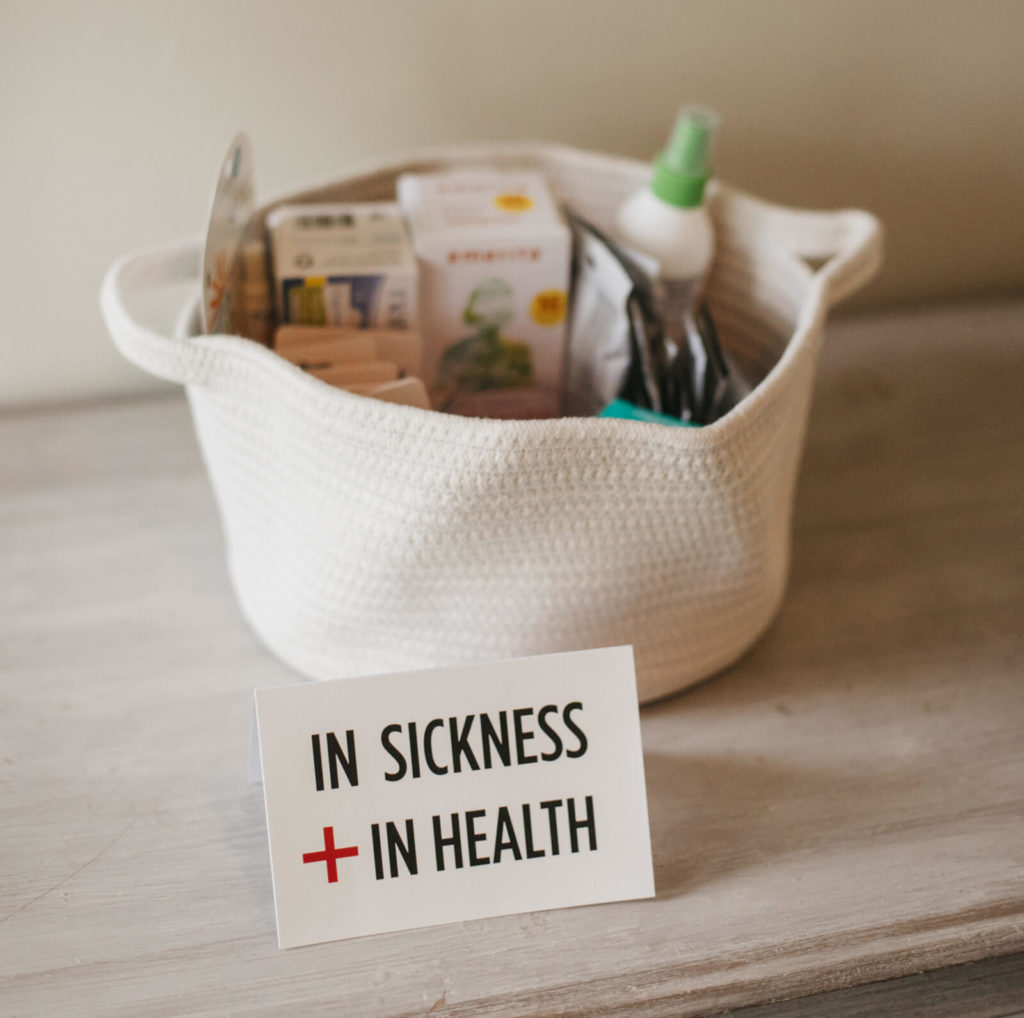 Be prepared
A basket in each bathroom, filled with little necessities to help guests be prepared no matter what, is not essential, but it's a worthy extra step. Photography by L.A. Birdie Photography.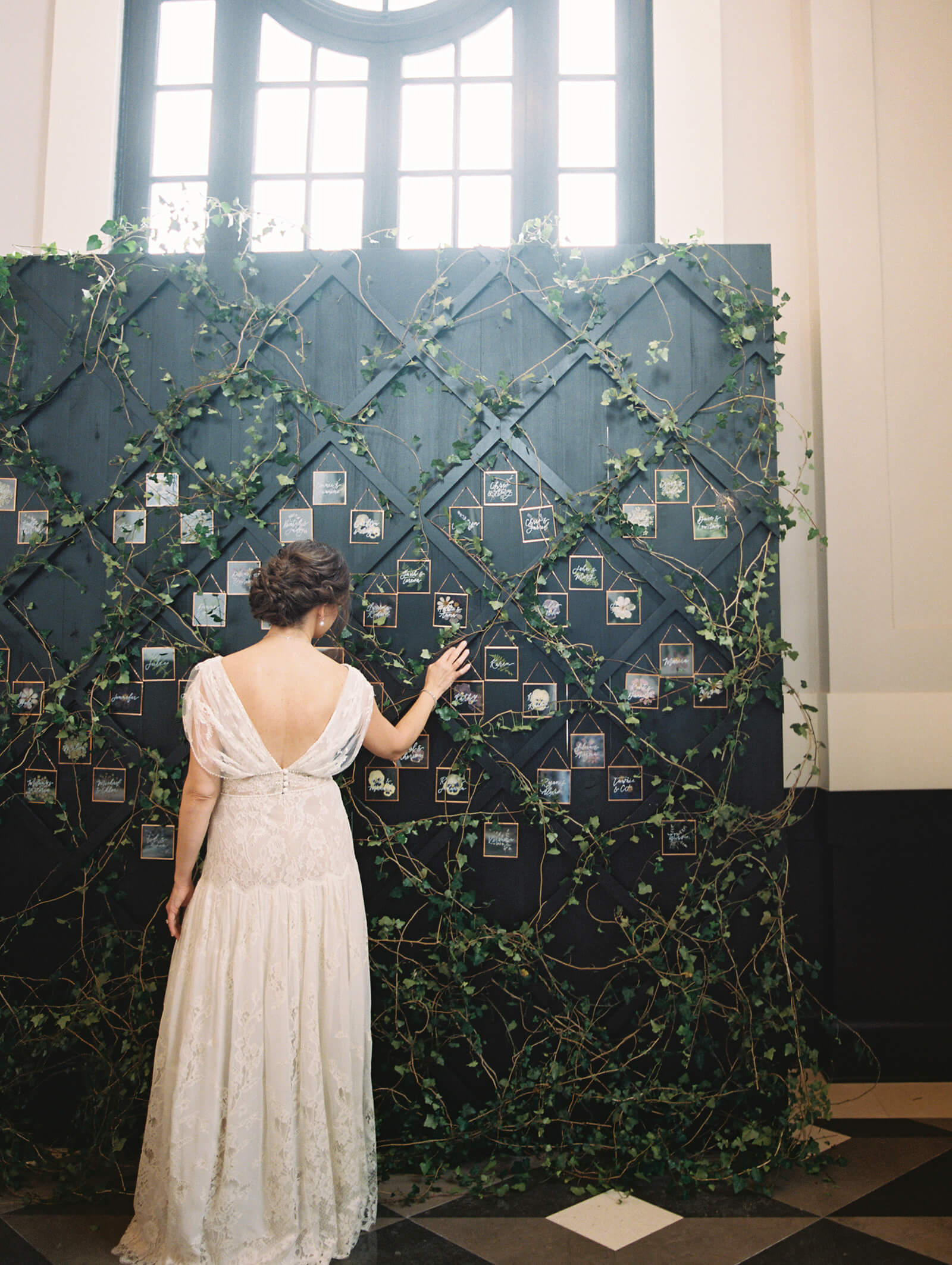 A wedding as

art
This living wall escort card installation created by Lemon & Lime Event Design, and inspired by a French Provençal garden, not only lets guests know where they are seated, but these hand-pressed dried flowers calligraphed with the guests' names are also the favors. Photograph by Abby Jiu.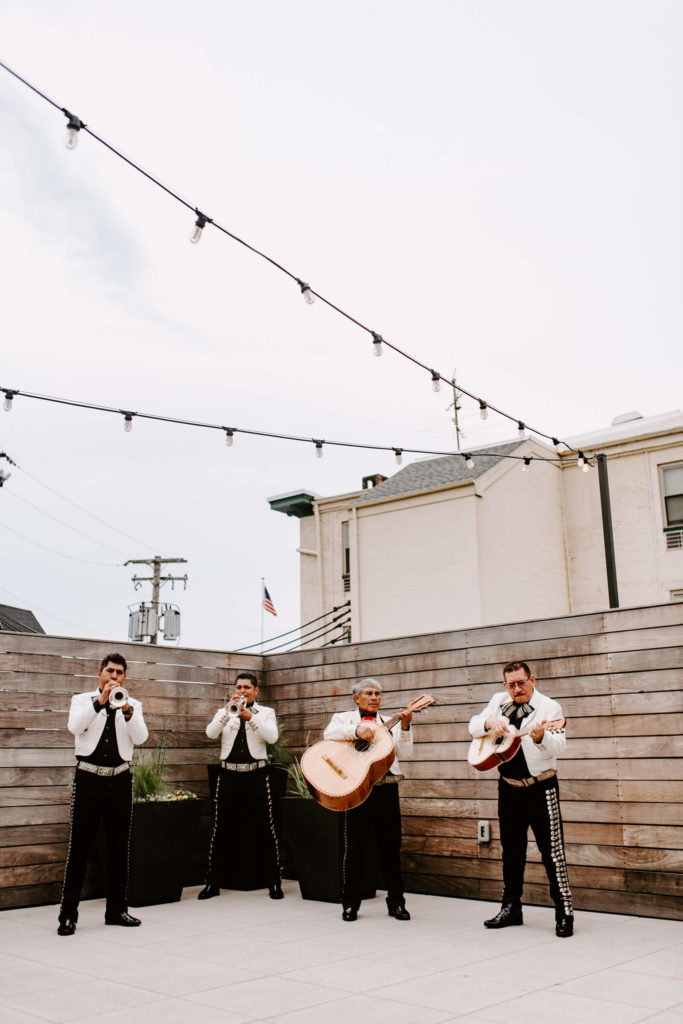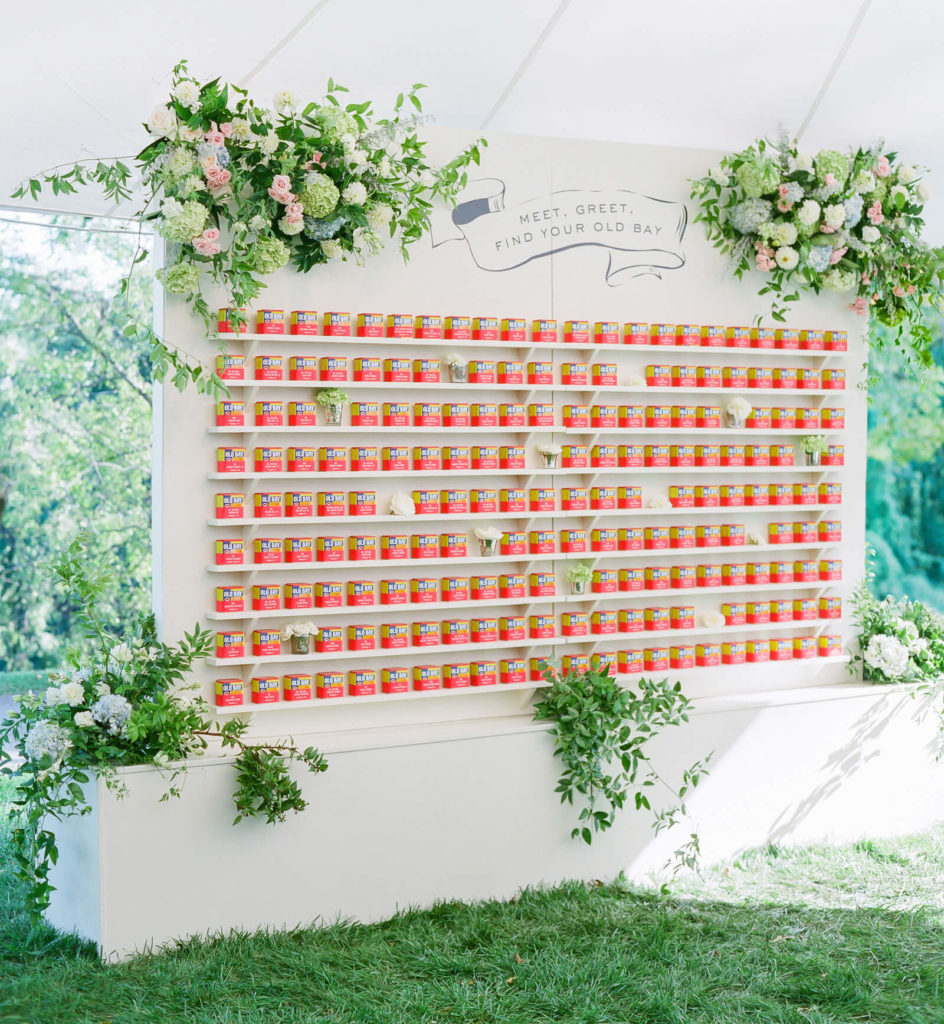 Old Bay & New Bae
The most perfect display for a summer wedding is the classic crab spice turned into a wall of place cards, brilliantly executed by Victoria Clausen Floral Events and A. Dominick Events. Photograph by Jodi & Kurt Photography.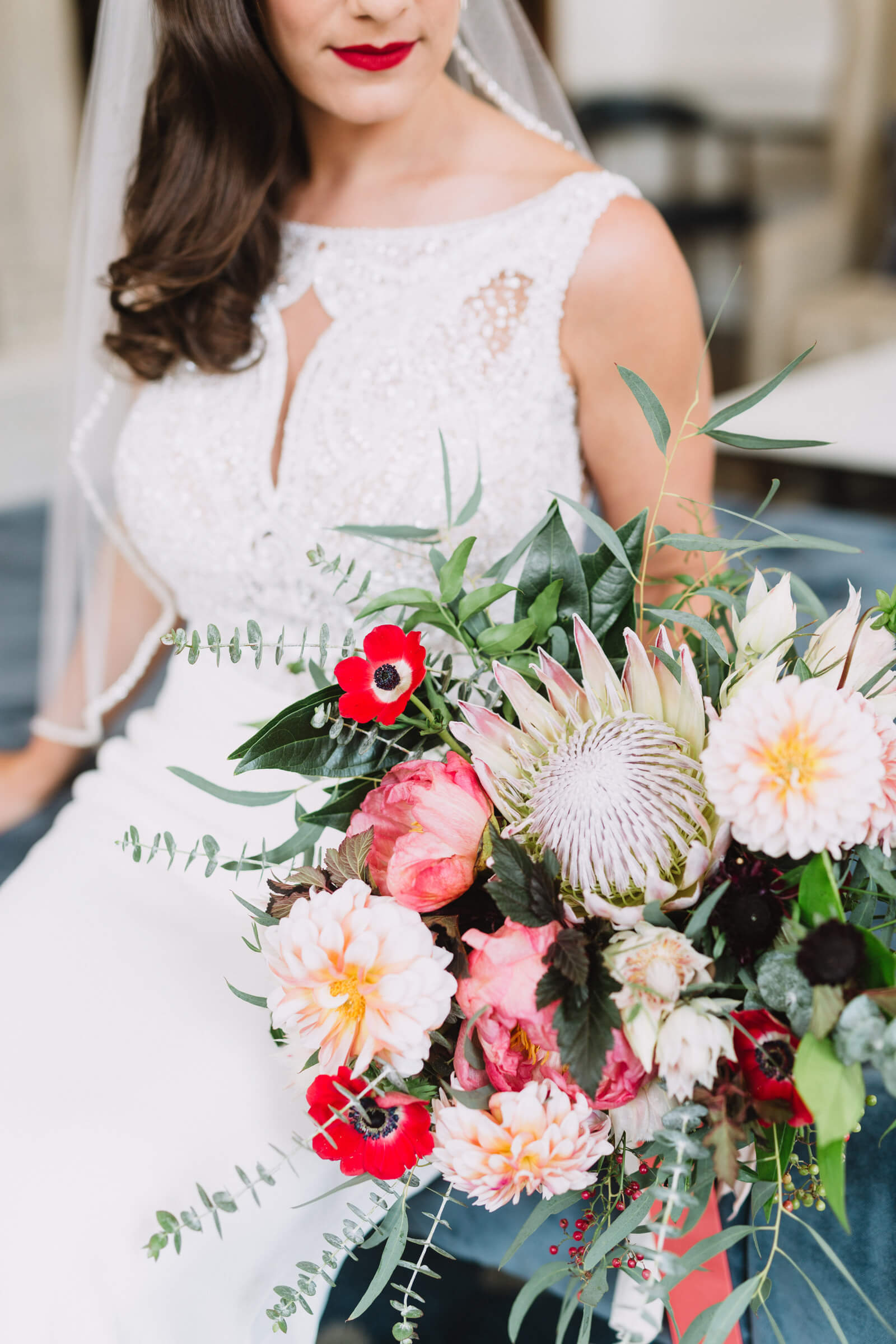 Hire a photographer who thinks outside the box
This couple slipped out of their reception when their photographer, Kate Ann Morris, spotted this grocery store Christmas tree lot next door. It's Hallmark movie perfection.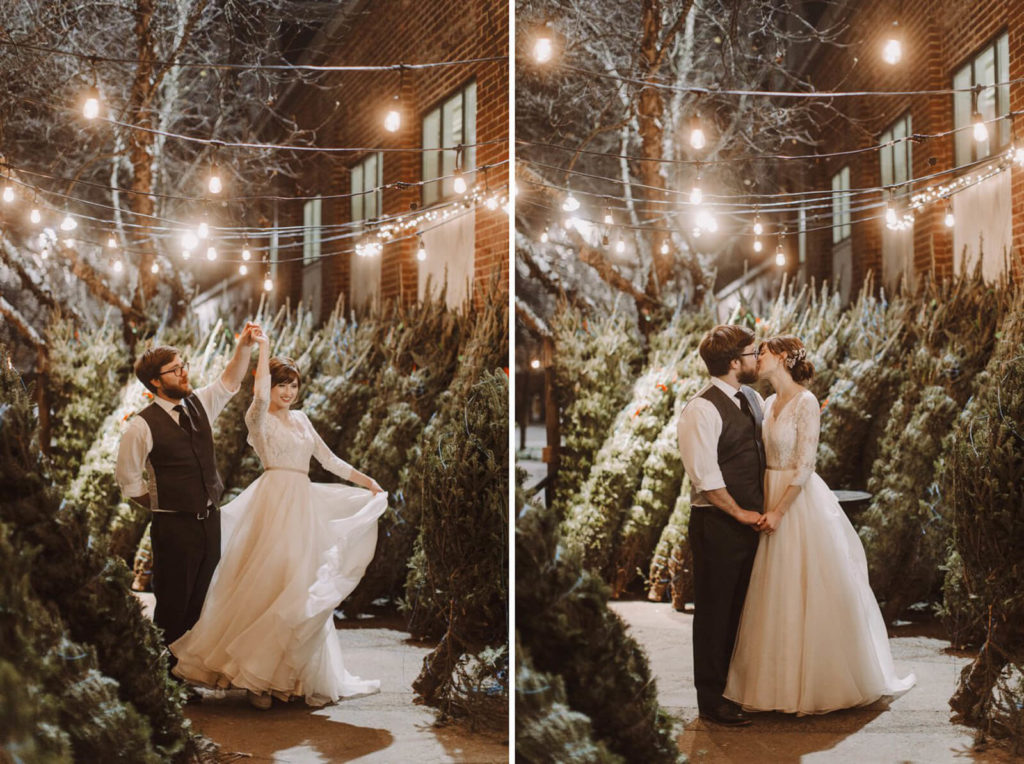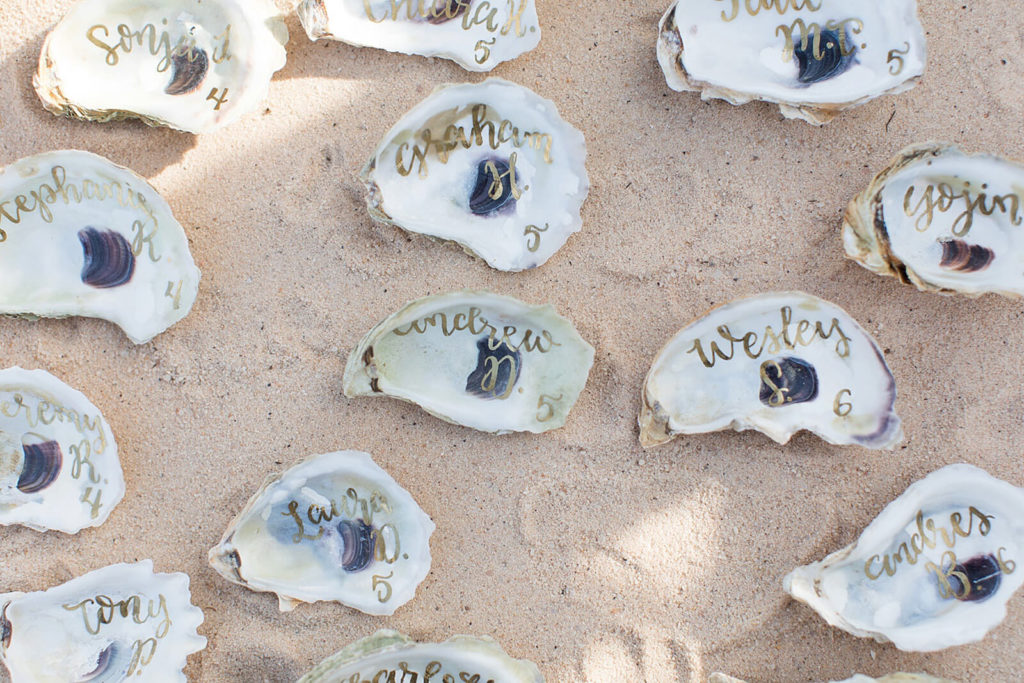 It's Maryland,

hon
Hand-painted oyster shells to help guests find their tables is about as perfectly Eastern Shore as you can get. Photograph by Laura's Focus Photography.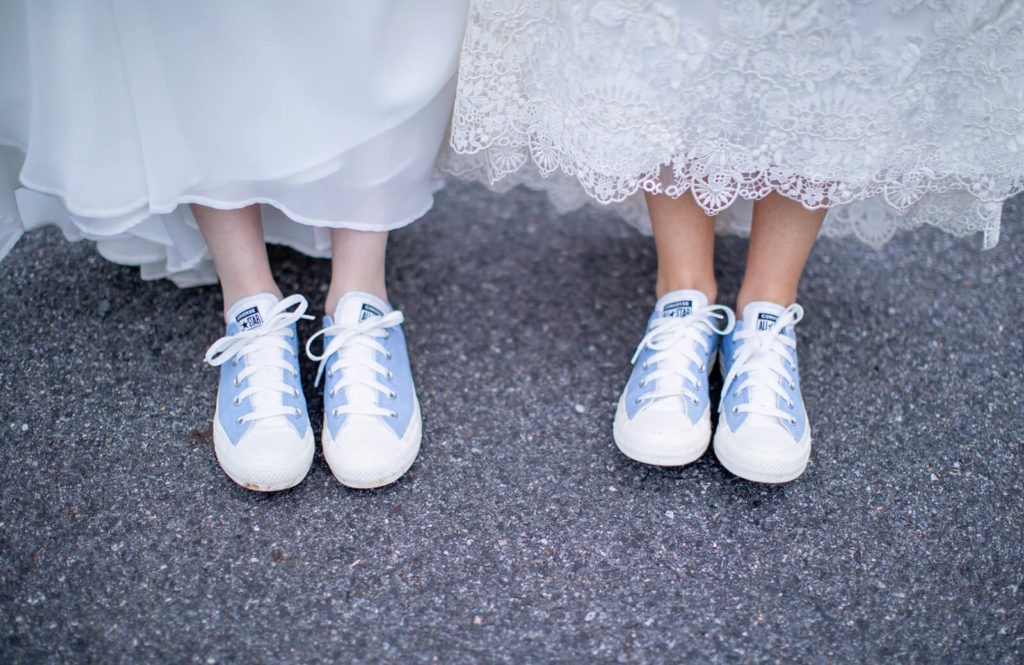 Comfort
is key
Plus, matching Converse sneakers for these brides is super awesome. Photograph by Spence Photographics.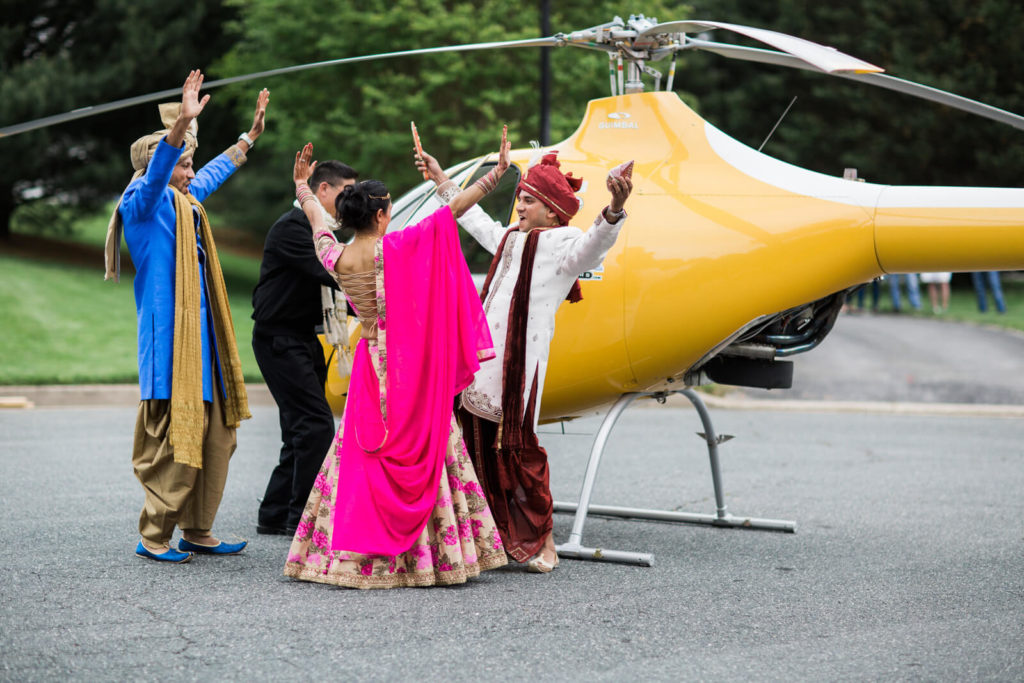 Make an

entrance
This groom surprised everyone by using a helicopter for his Baraat procession. Photograph by Tricia Sameel. 
Blow your budget on flowers
Turn the flower wall on its head by creating a showstopper, like this one by floral designer Jack Boone. Another bonus: strategically placed flower boxes keep guests from taking an iPhone snap right when your photographer is about to capture your first kiss. Photograph by Artful Weddings by Sachs Photography.