Aaron Jones is the consummate nice guy, with a friendly face and dynamic sense of style. And his workspace—a block from the Belvedere Hotel—reflects that. Bushelers of Baltimore is filled with tons of natural light, plants, and artwork covering every inch of the walls. There's the hum of a sewing machine and tools of the trade lying around within Jones' reach: pinking shears, pins, tape measures, and sewing needles. "I realized that the tailoring space can be an intimidating experience," says Jones. Instead, his space creates a casual comfort.
Jones started sewing as a kid. "I grew up in Baltimore—we did a lot of moving around the city." Money was tight. "I can't buy you the Air Jordans and expensive clothes, but we can make you something different," his mom told him. Jones learned to cut patterns and work the sewing machine. It ignited a spark. Soon, he was selling his designs. "I paid for prom and my first year of college," he says proudly.
Jones enrolled at the Savannah College of Art & Design to study architecture. He quickly realized he couldn't make it through physics—a minimum for his major—and came close to quitting before switching to fashion. After graduation and a stint in New York City—he was really good at fabrication and textiles but hated the corporate culture—Jones moved back home with his mom. He worked odd jobs and would make prom dresses at night. He wanted a legit paycheck—while still sitting in front of a sewing machine.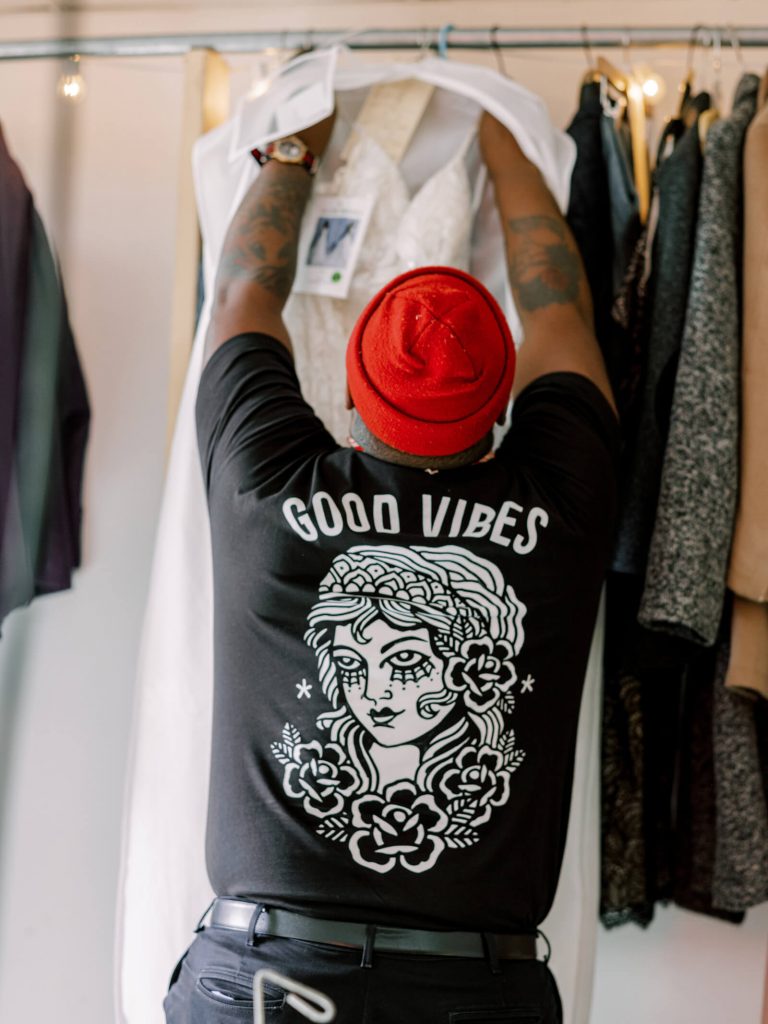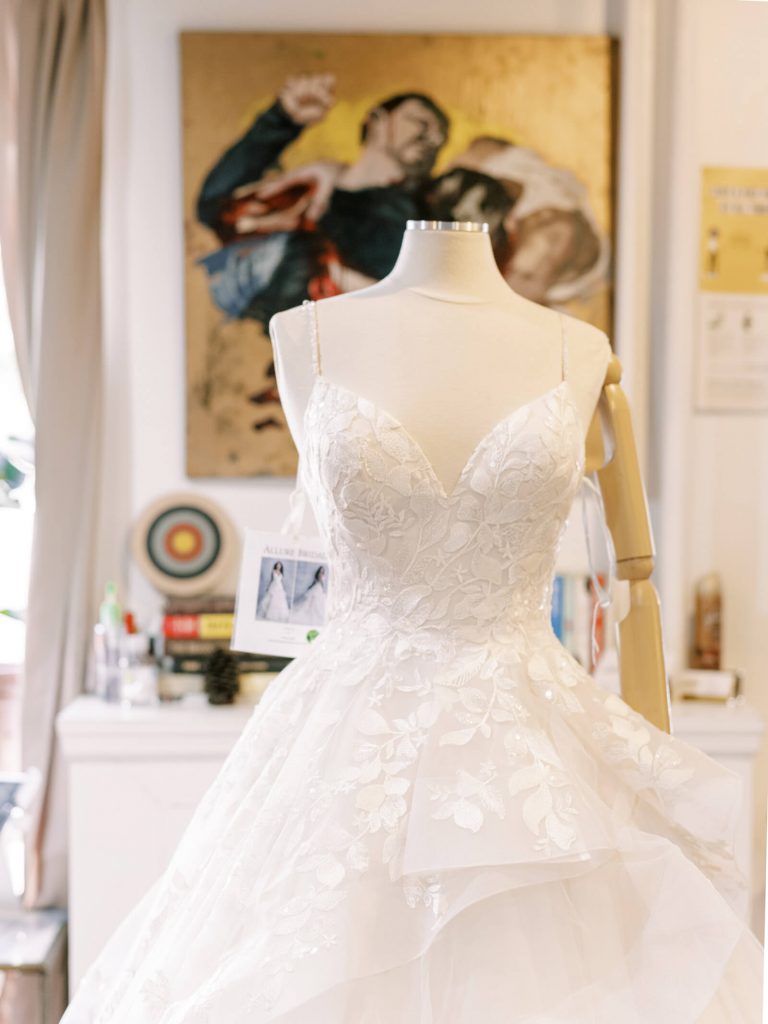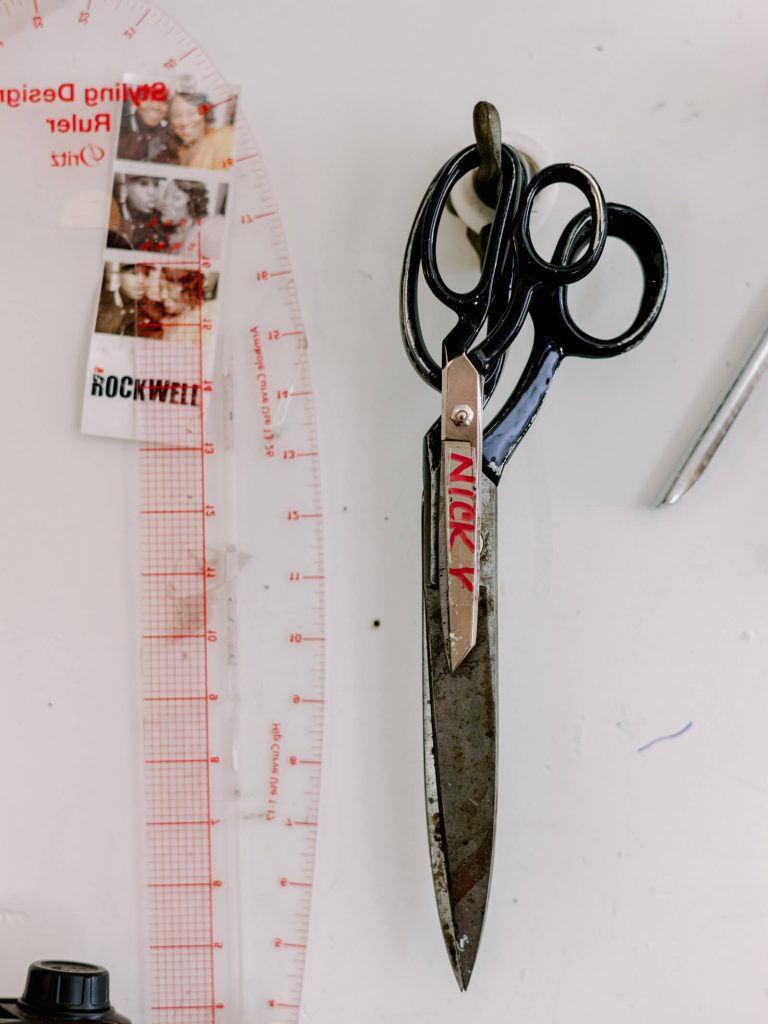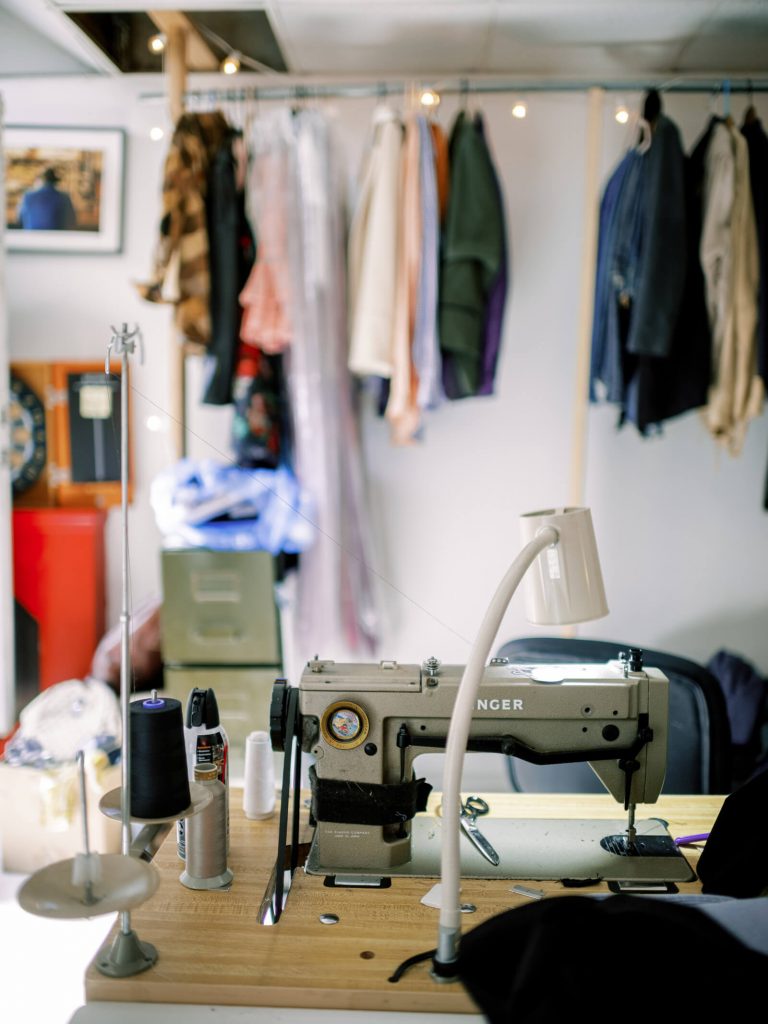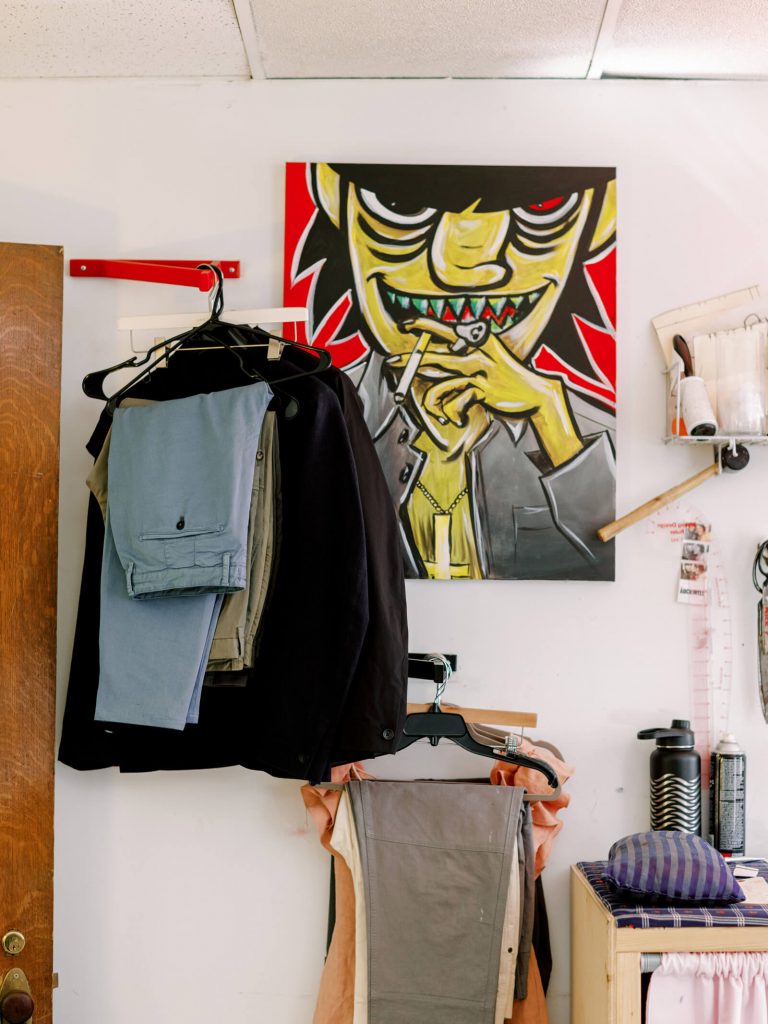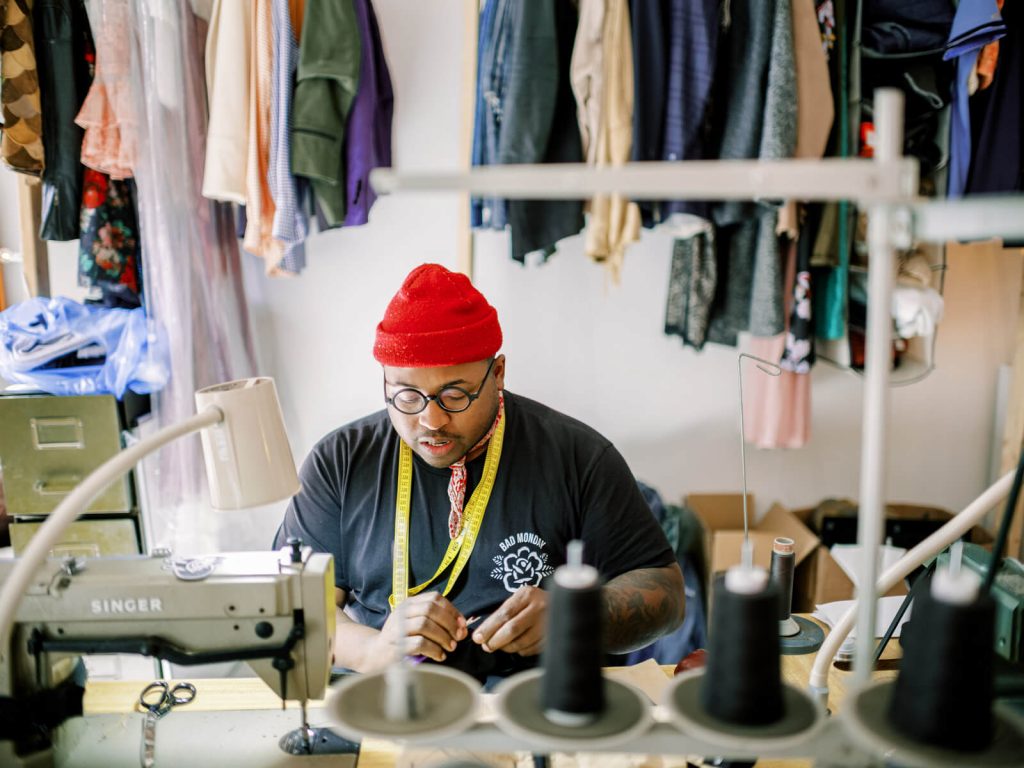 That's when Jones met Tony Taylor, AKA Tony the Tailor. "He is Yoda to me," he says. Jones walked into the Towson Nordstrom, wearing a suit and expecting a job. "Put a cuff in these pants," ordered Taylor. Jones made a cuff. "These are garbage," he told him. Then, "Do you live with your mom? That's good, because I can't hire you. But I can teach you some things." After two weeks, Taylor hired Jones as an apprentice.
While at Nordstrom, Jones co-founded Treason Toting Co. The accessories company was an almost instant hit—catching the eye of Sagamore Ventures, who invested in the brand. He left Nordstrom the following year to be his own boss. "The bag thing blew up," says Jones. However, he was still hearing from his tailoring clients. That's how Bushelers came to be.
Of course, COVID-19 has hit the wedding industry hard. He and his fiancée, Alysha January—their own wedding has been postponed—turned to mask-making to help the community and make ends meet. "I'd say we did 4,000 masks in 52 days—give or take," says Jones. "The demand was very high." And luckily, as the call for masks has diminished (everyone owns one—or 10—at this point) wedding clients have begun booking again, and he's ready to be that final stop before the wedding day. Says Jones, "I get the joy of being the last person to bring it home."