Jennifer Ghartey found a love for the wedding industry while planning her own nuptials two decades ago—so much so that she started Jennifer Rose Events & Weddings in 2015 and has worked with countless couples ever since.  
Most of the work takes place before the big day. Planning, organization, contacting and keeping up with clients all happens from her desk in her living room. She's usually surrounded by an organizing binder, a phone stand to help her talk face to face with clients, an open calendar, family photos, and a monitor if she needs a bigger screen. Her desk is by a window and gives her a view of her neighborhood. Upbeat music plays from her Alexa as a pick-me up to keep her going.
"Scheduling and having a list of things that I have to do every day is normal to me," she says. Ghartey's staff works from a schedule listed on an iPad as well as a clipboard. Each wedding is sorted into its own folder digitally so she can keep track. "It's about prioritizing and having a schedule."
Each wedding brings about a new workspace for Ghartey—the venue. Transitioning from working at home to on-site could be difficult, but her strategy is organization.
"I always tell [clients], 'walk me through your day,'" she says. She shows up early to each celebration with her to-do list for the day and a positive attitude.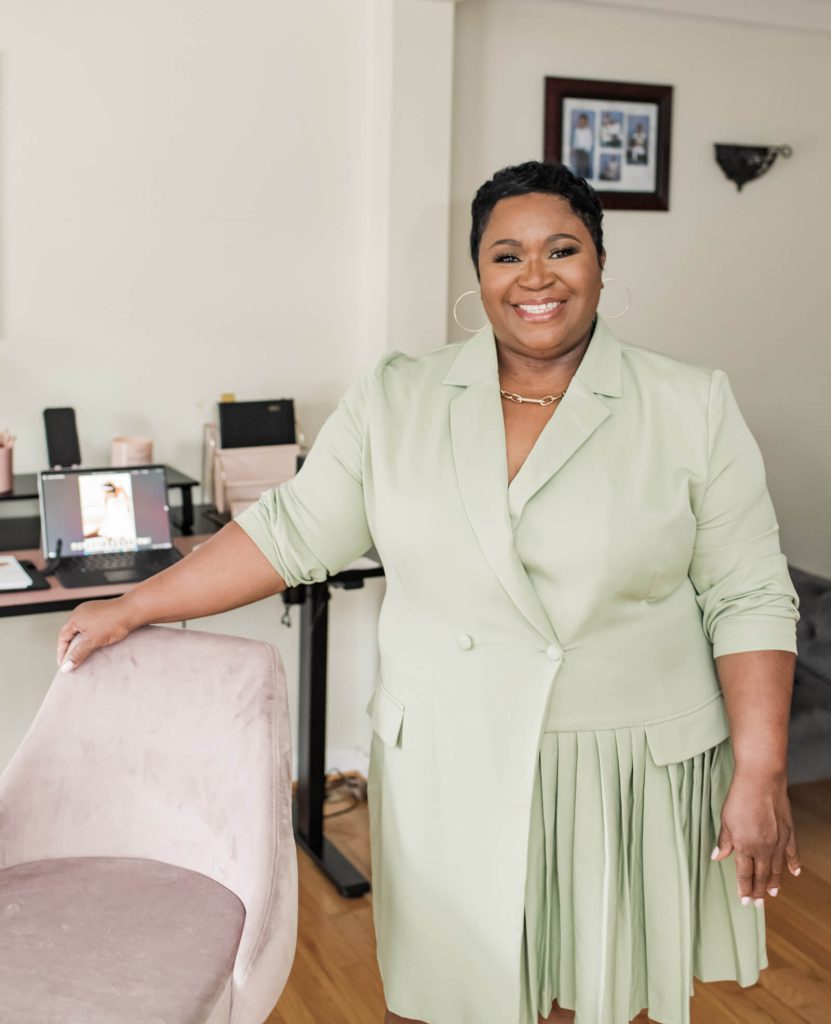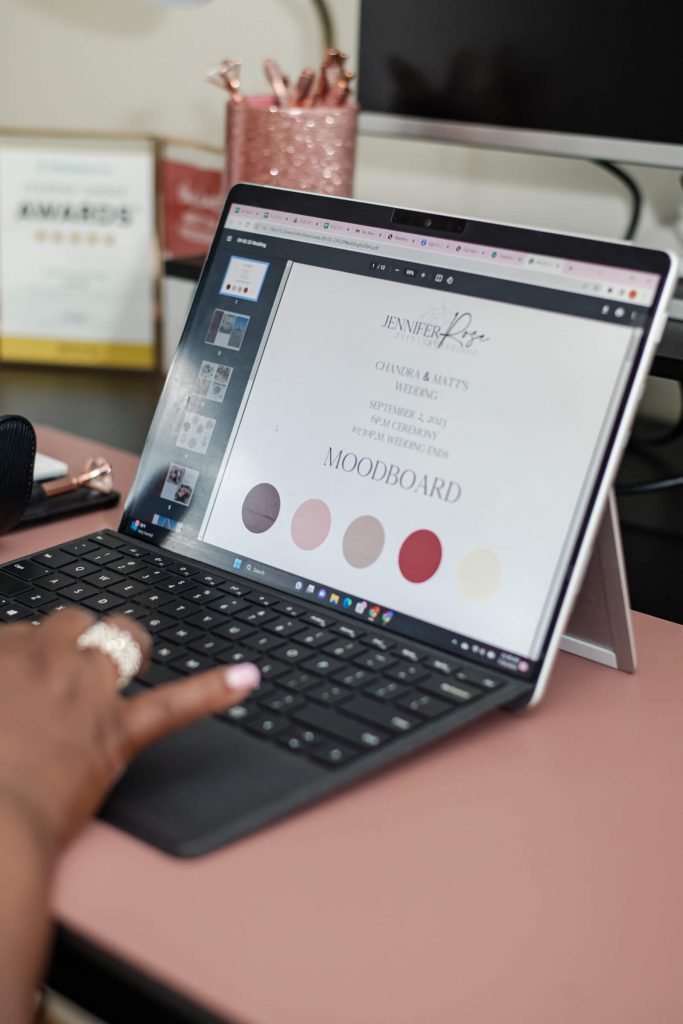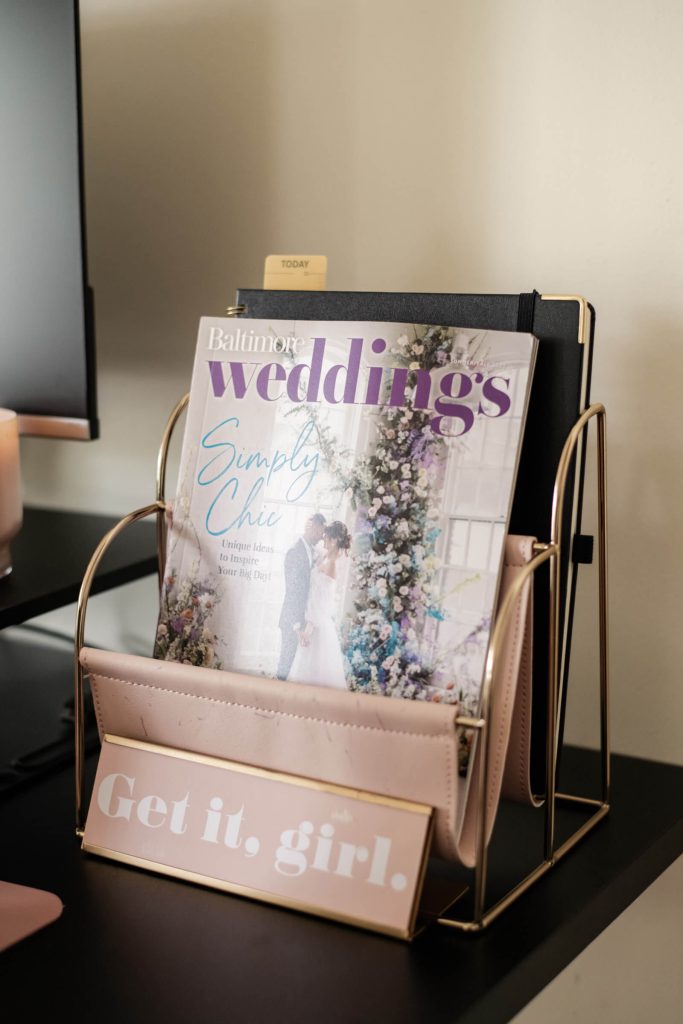 Ghartey's favorite type of venues are outdoor locations with nice greenery with outdoor ceremonies. Her favorite location has been the Evergreen Museum, where she did at least one wedding a year from 2017 until the pandemic and describes it as the most beautiful venue she has ever worked.
At first, breaking into the business wasn't easy. Ghartey started out interning for other wedding planners in the Owings Mills area to learn the trades, as well as taking wedding planning classes under WeddingWire, The Knot, and the local community college, until she was ready to start up her own business.
"Once I opened up my business, it was challenging, because I didn't know where to find my clients," Ghartey says. "For a year I was sitting there like, 'Uh, what do I do?' And then it was the second year that things started picking up, things started getting better from there." The connections Ghartey built as an intern for Majestic Day Event Planning helped grow her status and allowed word to spread about her business.
She is hoping to expand the business to a larger and more consistent staff, and hopefully a new bigger office space in the near future.
"I've seen some progress; I had an amazing year," Ghartey says. "I'm hoping it only gets better from here."