As the owner of Kindly R.S.V.P. Designs, Rachel Zemel has one of the most important jobs when it comes to a couple's wedding—setting the tone of the big day with her custom-designed and handmade wedding invitations.
With a degree in graphic design from Towson University, Zemel was working in the advertising industry, when the market crashed in 2008. She was laid off and had to figure out a different way to exercise her creative mind.
Zemel officially launched her stationery business in March 2009. When her first clients inquired about wedding invitations, she had to create fake samples to show to the couple for inspiration.
After settling into her new role, Zemel felt comfortable enough to look for an office space. Kindly R.S.V.P. found a new home in Timonium, in an intimate space that is about 700 sq. feet.
"It felt just a little bit more official being in a separate place than your home," Zemel says.
She meets with her clients in the front room, with three walls covered in bright pink paint and a pink and white chevron pattern on the fourth. Four shelves on one wall hold a wide range of example invitations, and next to it on the wall is a quote from Walt Disney: "All our dreams can come true if we have the courage to pursue them."
The back room is where the magic happens. Zemel's small office space has containers full of her past work so that she can easily access them, surplus paper, ribbons, and other invitation essentials.
Couples often share images from Pinterest with Zemel in that initial consultation, like invitations with glitter bands or a certain layout they would like to see.
"Most will guide me, but others will just say 'This is what I like, do your thing'," says Zemel.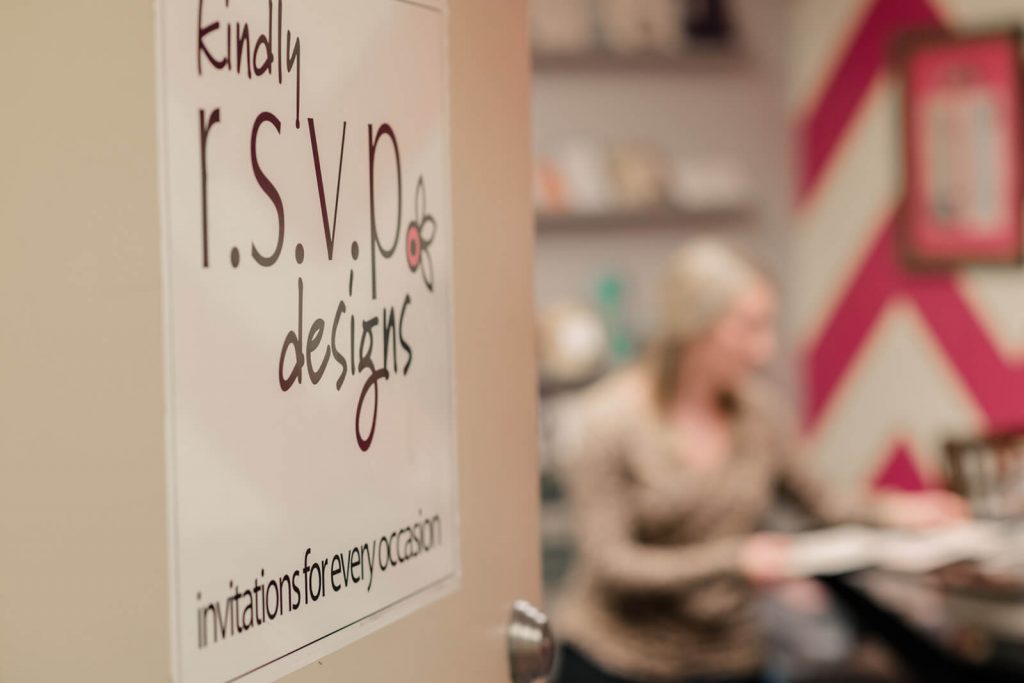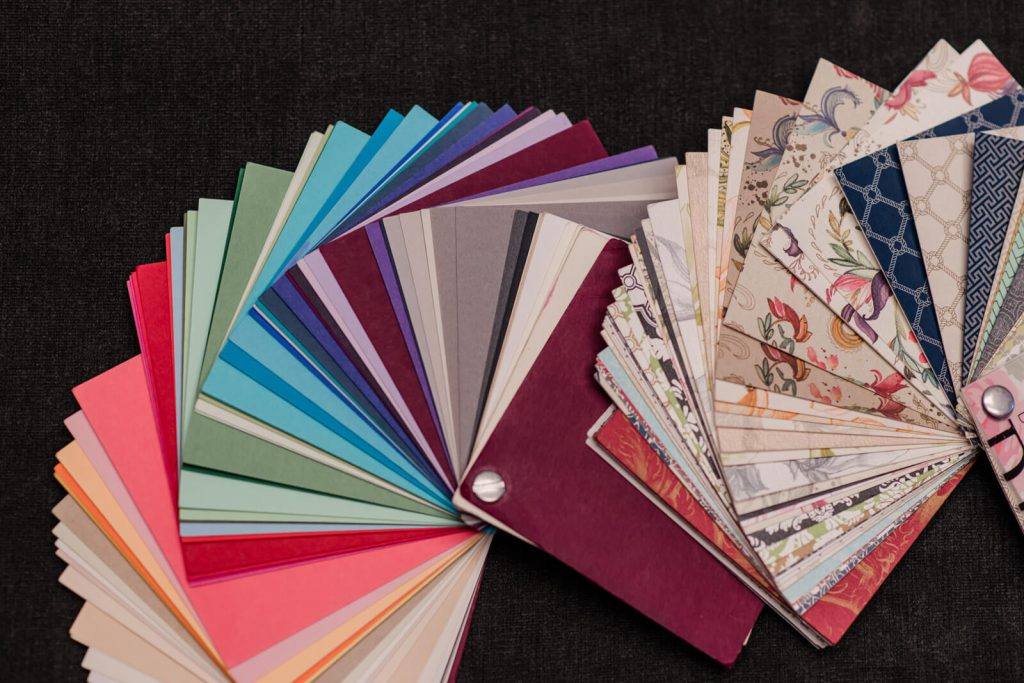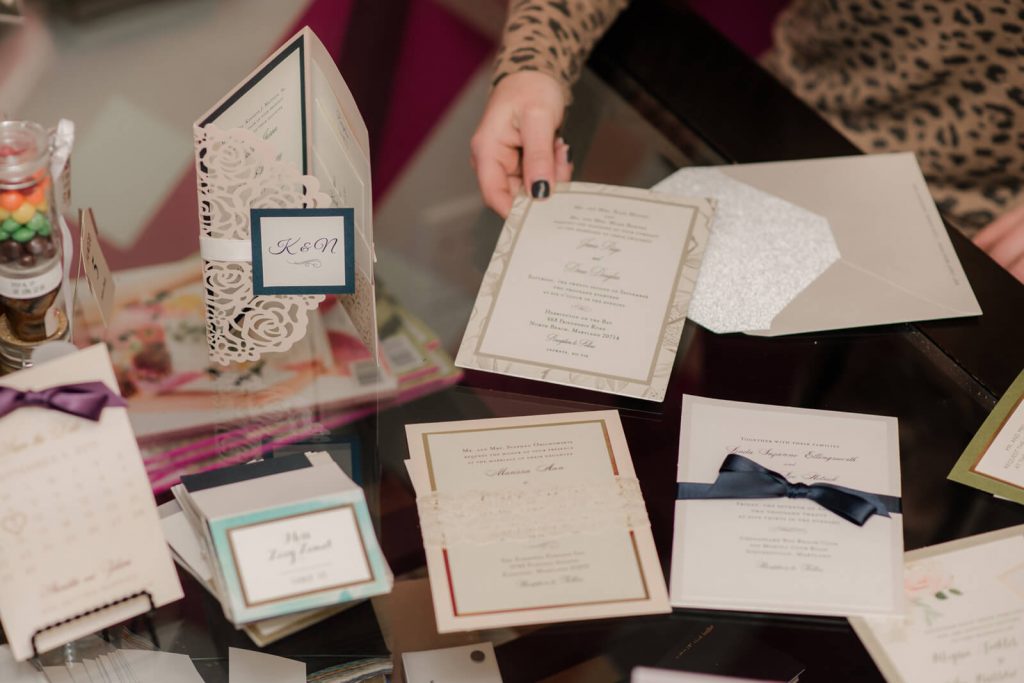 After gathering some more inspiration online or on social media, she begins designing, which strangely enough, Zemel prefers to do at home. "I don't know why," Zemel says while laughing. "I guess because I know that the printers are here, so I'll want to maybe print something or get something started, and then I can't concentrate."
After she finalizes a design proof with a couple and makes any edits that are needed, it's time to print. All of the printing happens in the office. Then Zemel will add the extra detailing by hand, such as ribbons or placing the RSVP and meal selection cards in a slot on the back of the invitation.
The process is usually pretty speedy for a normal wedding season—it takes about two to three weeks per invitation suite to design, print, and mail, but business has slowed down significantly for her and the wedding industry as a whole.
With COVID-19's impact in 2020, Zemel, like many other local businesses, struggled to find clients that were still having a wedding, especially with the absence of local wedding shows.
"I'm a little nervous," Zemel says of the 2021 wedding season. "I like doing the shows because my item is tangible, so people can touch and feel them, and you get to make a relationship with them too," she says.
In a normal year, Zemel may attend up to 20 wedding shows. Add in the cancelations of valuable open houses put on by venues like Cloisters Castle or Gramercy Mansion, and Zemel predicts that the next year will be "a little rough" for Kindly R.S.V.P. and similar small, locally-owned businesses.
With careful optimism, Zemel hopes the wedding industry can bounce back by late next year, and she already has a couple designs she's working on for 2021.
"I met with a couple a few months ago, and it's Harry Potter themed, so hopefully it can happen," Zemel said. "People are excited and still want to have events, I think we're just missing this one piece to the puzzle."