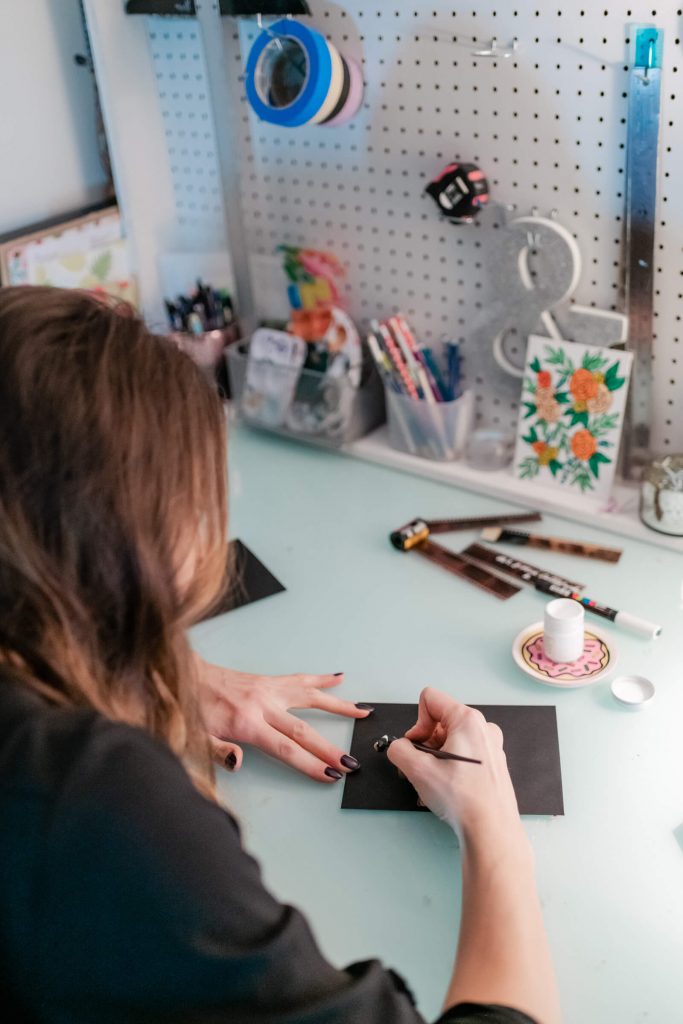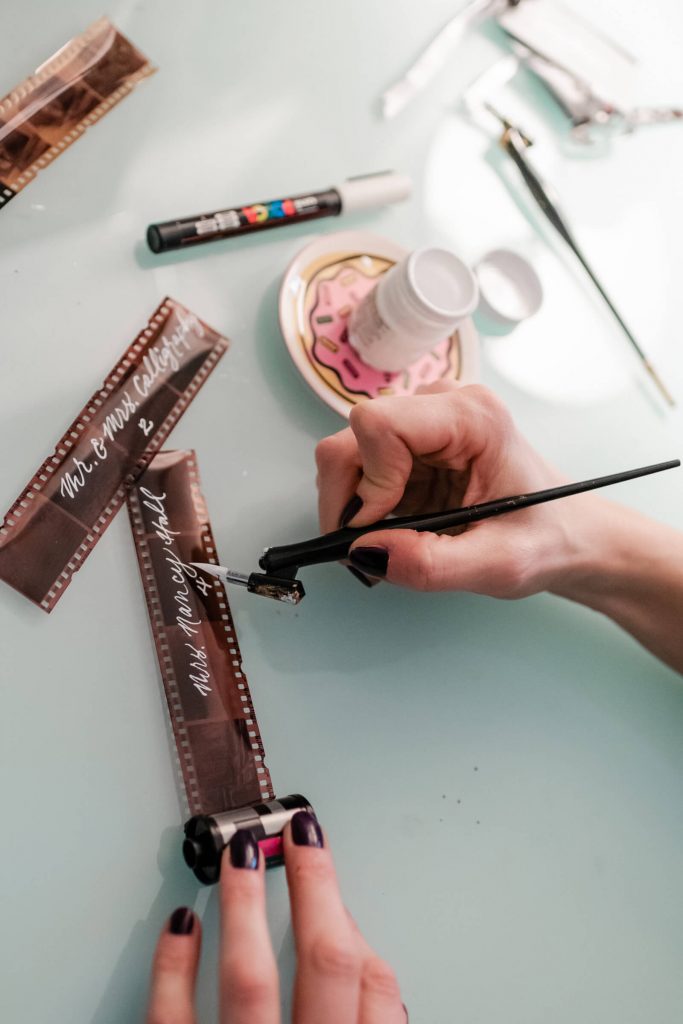 Lynn Cipollone never imagined she would work in the wedding industry, but with a degree in graphic design she'd always had a passion and talent for creativity. In 2011, while working at a non-profit, she began designing wedding invitations part-time. The first invitation she designed was for a friend's wedding. After that, another good friend of hers who was an event planner, started sending clients her way. "Once I had a few jobs under my belt, all of the work I got after that was through word of mouth." A year later she made the bold decision to leave her 9-to-5 job and focus on being a designer full-time. It was equal parts terrifying and exciting. "I was completely winging it and did things wrong more times than I can count, but I loved what I was doing and knew that was the most important thing to me."
Almost ten years later, Lynn is still designing wedding invitations, and she's also a calligrapher and painter. Her favorite projects are all large-scale items, such as writing seating charts on large mirrors.
Those items tend to take up a lot of room, so when Lynn was looking for a new place, she knew she would need a lot of storage and space. "I think I've scared away every boyfriend and roommate with all my projects," she says laughing. It turns out, the basement inside Lynn's Brewers Hill house was the perfect spot for a studio. "I picked my house specifically because of the basement," she admits. "I needed studio space that was finally big enough." Unlike most basements, especially ones you find in the city, this one has beautiful natural light and a big open space that fuels her creativity.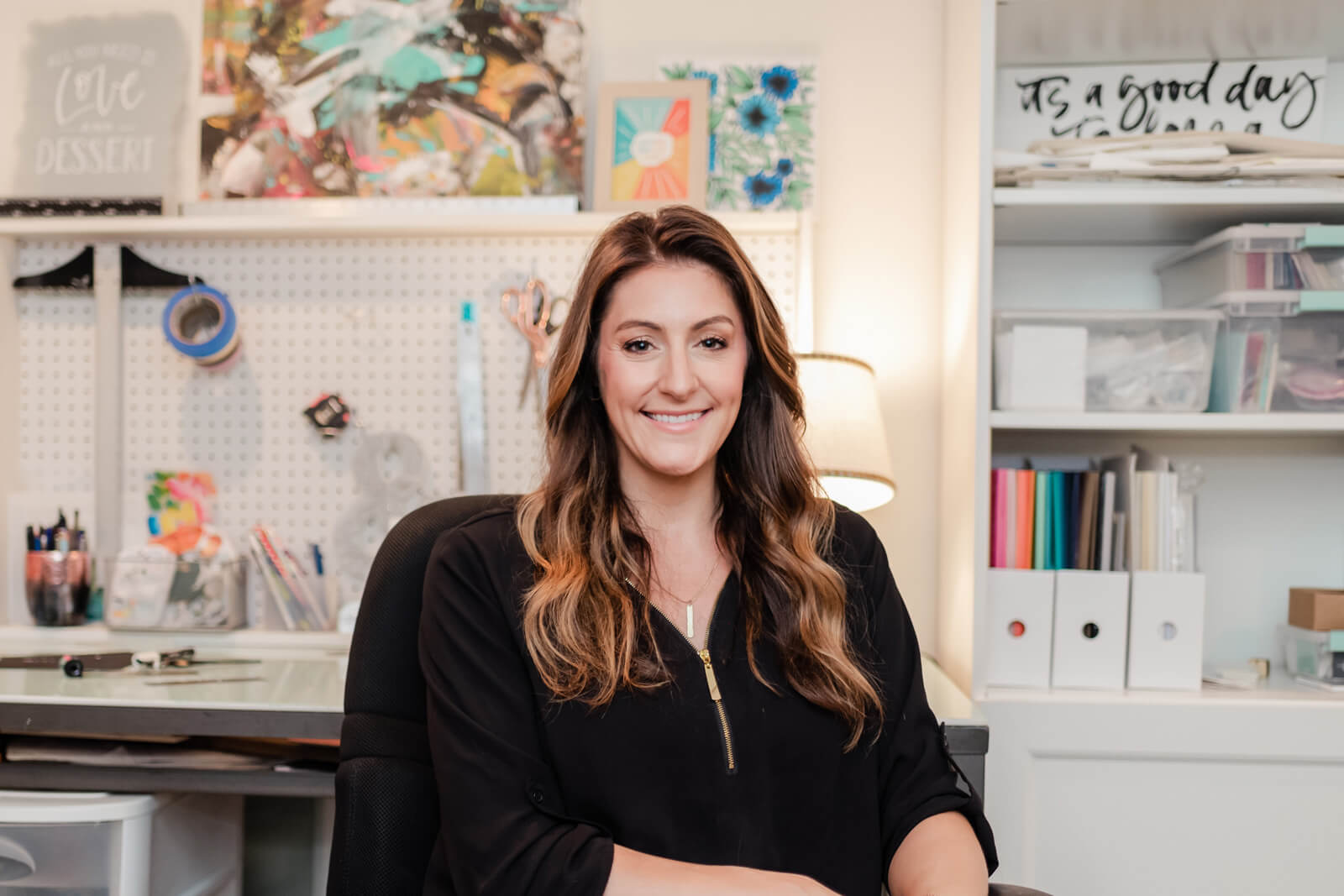 You can often find Cipollone—who can be found as lynny_c on Instagram—painting or using calligraphy on all types of items such as jean jackets, leaves, and film strips.
"I enjoy being a problem solver and thinking of unique ways to do things," she says. "I love being the person that someone calls when they have a really crazy idea. Being creative and trying new things genuinely makes me so happy and content, and it's even better when I can pass that along to other people too through my work."