The juggernaut that is White Glove Rentals is tucked into an unassuming office park in Harford County.
Open those tinted doors however, and it's like walking into the dreamiest wedding ever. An entire room is just filled with glassware in every color imaginable. There are mirrors, pillows, and vintage doors, every kind of flatware, stunning bars, oriental rugs, and a showroom full of sofas, from emerald green to lavender to the softest natural linen. And every single thing is available to rent.
When they first launched in October 2015, they had one small space with a desk, and co-owner Timothy Limberger did every delivery himself. Now their shop covers 28,000 square feet and has 31 people on staff.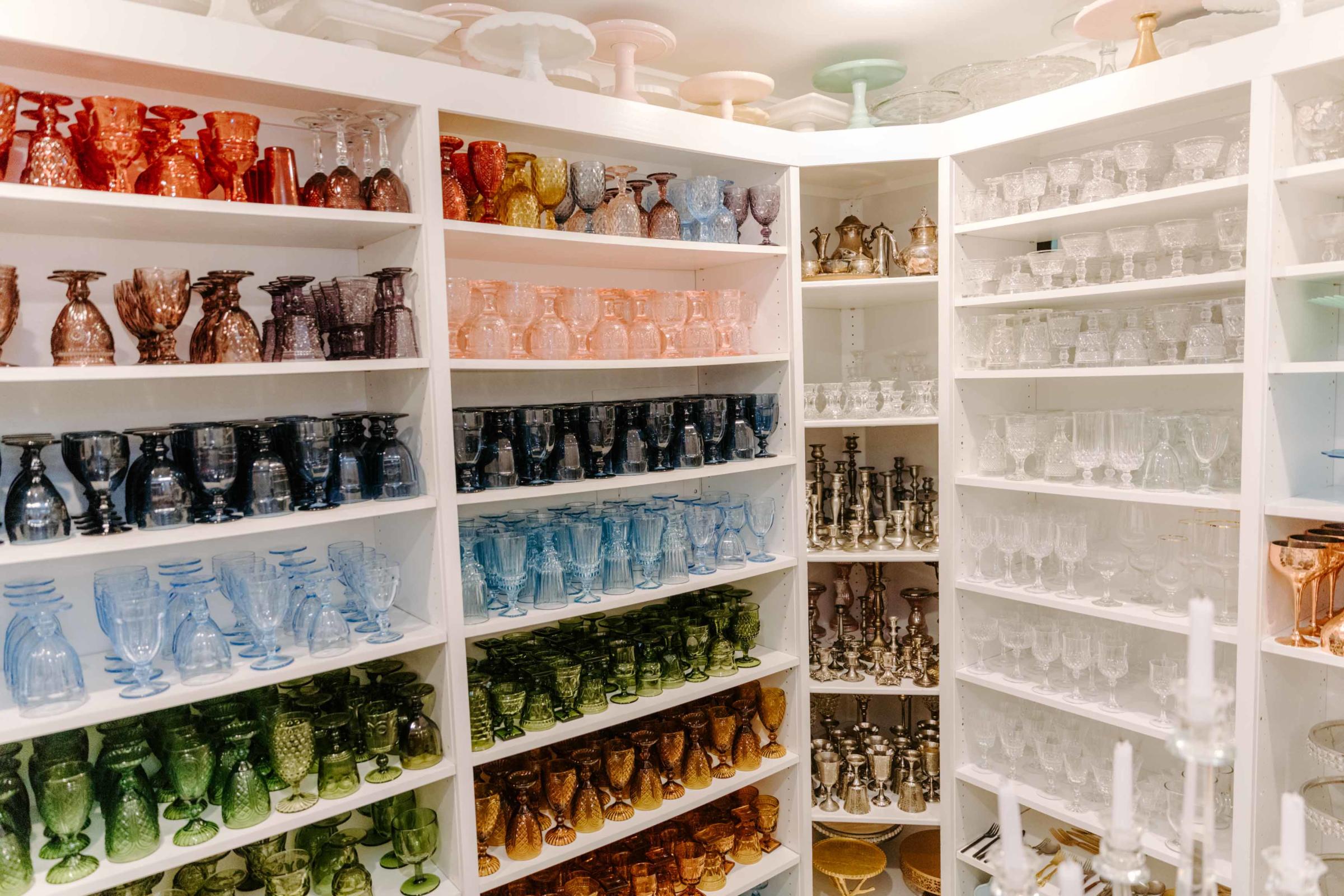 "[Wedding] planners are always asking, 'Do you have this?'" says Lisa Limberger, the other half of the husband-wife ownership team. "We always say yes. Our core principle is we are a 'yes' business. If you want it and it makes sense, we will do it for you." That often means tracking down items or creating them in-house. Once, a wedding planner asked about Arte Italica's Finezza plates, an exclusive handcrafted tabletop line that was only available on the West Coast. They decided to go all in, buying 275 pieces at around $80 apiece—you do the math. "We hocked one of our children," jokes Lisa, who admits, "We were shell-shocked in the beginning." But White Glove is now the go-to place for Arte Italica rentals on the East Coast. 
The idea, though, is not to pigeonhole themselves as just the company with the expensive plates. "We need to have something for everyone," says Lisa. "Boho, modern, reproduction pieces, contemporary, antiques, and vintage."
Their selection is stellar, but, more importantly, Lisa and Timothy might be the two nicest people in the business. They understand it's not just a chair, but the first chair you'll relax into on your wedding day.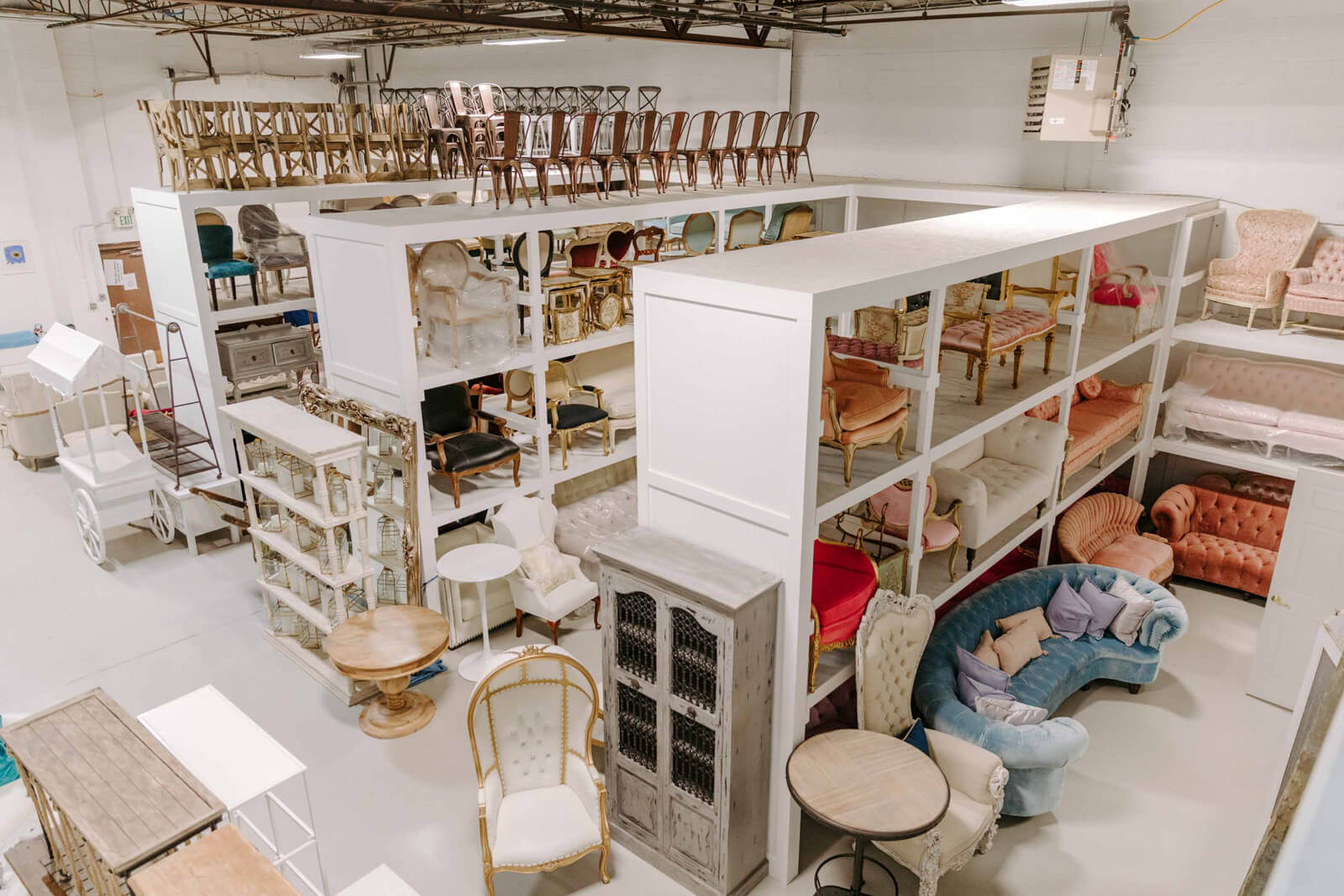 By the Numbers

:

2,800 chairs   |   150+ sofas/loveseats    |    17,000 pieces of glassware   |    50,000 pieces of flatware    |    35,000 plates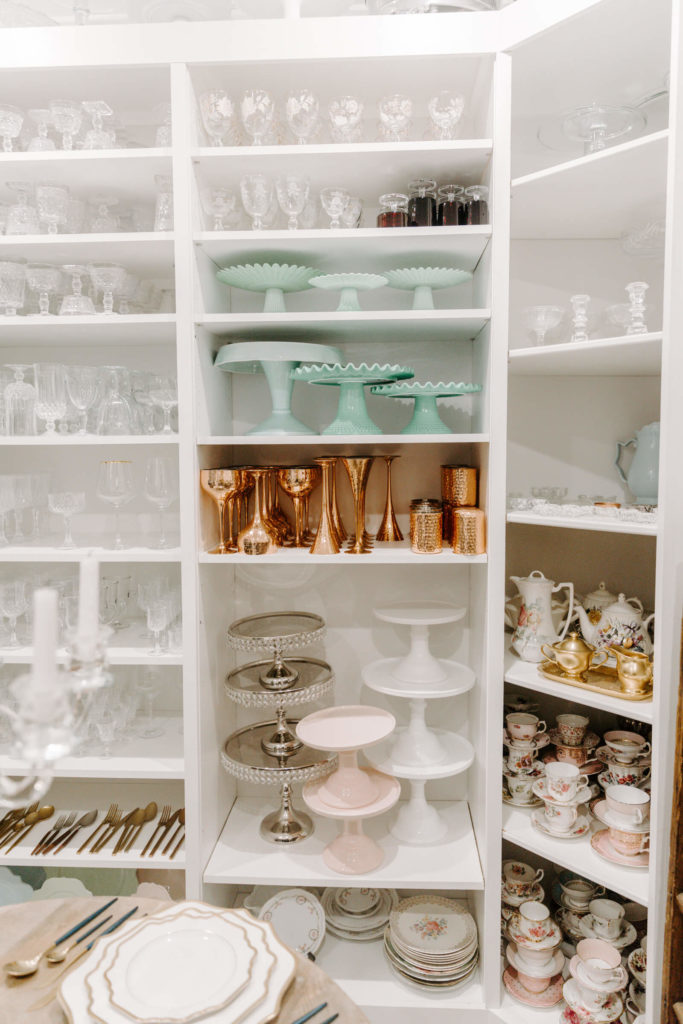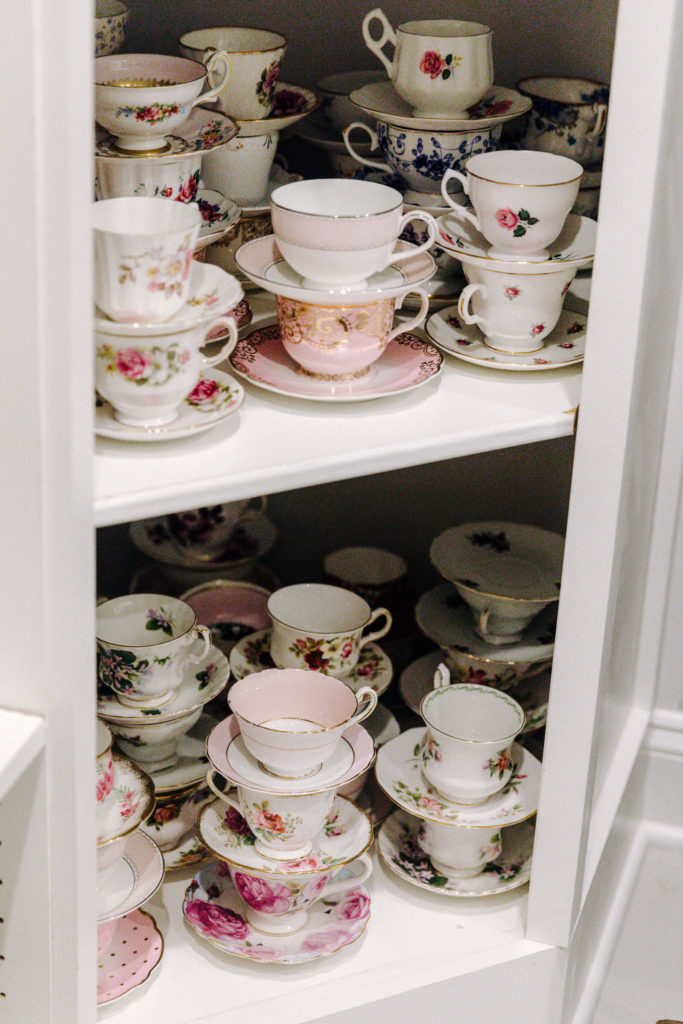 "I love that they are incorporating us into the most important day in their life," says Timothy. "That's a privilege. It's not just renting products. When they look back at wedding photos—we're in them." Lisa nods in agreement. "We are over the moon when they select us."
So much so, that each custom furniture piece is named after the bride (or groom or wedding planner) who inspired it. The Daniela sofa was named after a newlywed who had her wedding at the Baltimore Museum of Art. The bride wanted a showstopper and told Lisa, "I trust you." A beautifully restored tufted vintage sofa with bright white fabric and delicate gold trim showed up at the reception. "Her reaction was priceless," says Lisa. "She sent me a three-page thank you letter."