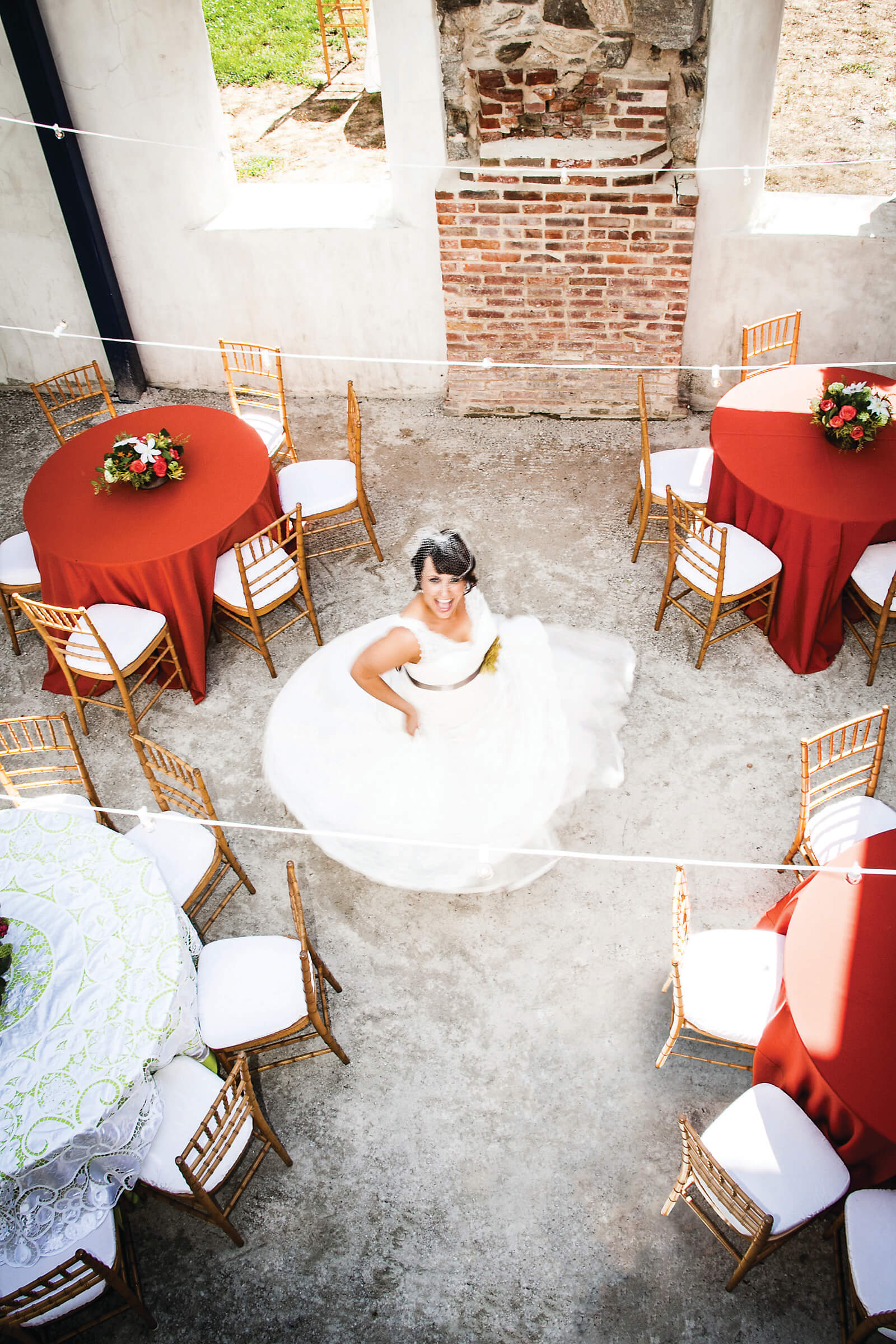 Amy Epstein & Jerome McManus
Wedding Date May 19, 2012
You have to have vision when you pull up to Ellicott City's Patapsco Female Institute—a former finishing school for girls, which sits atop a hill overlooking the state park's tree line. Built in 1837, it can best be described as multi-level, Greek-style ruins: minimal electricity, no roof. One doesn't necessarily think "perfect wedding spot." But it was. Amy Epstein and Jerome McManus created something fun, festive, and oh-so-them. Unlike other venues, they had to provide almost everything: lighting, kitchen, tables and chairs, and bathrooms. But everything came together. Says Amy, "Many of our guests declared it their favorite wedding of all time."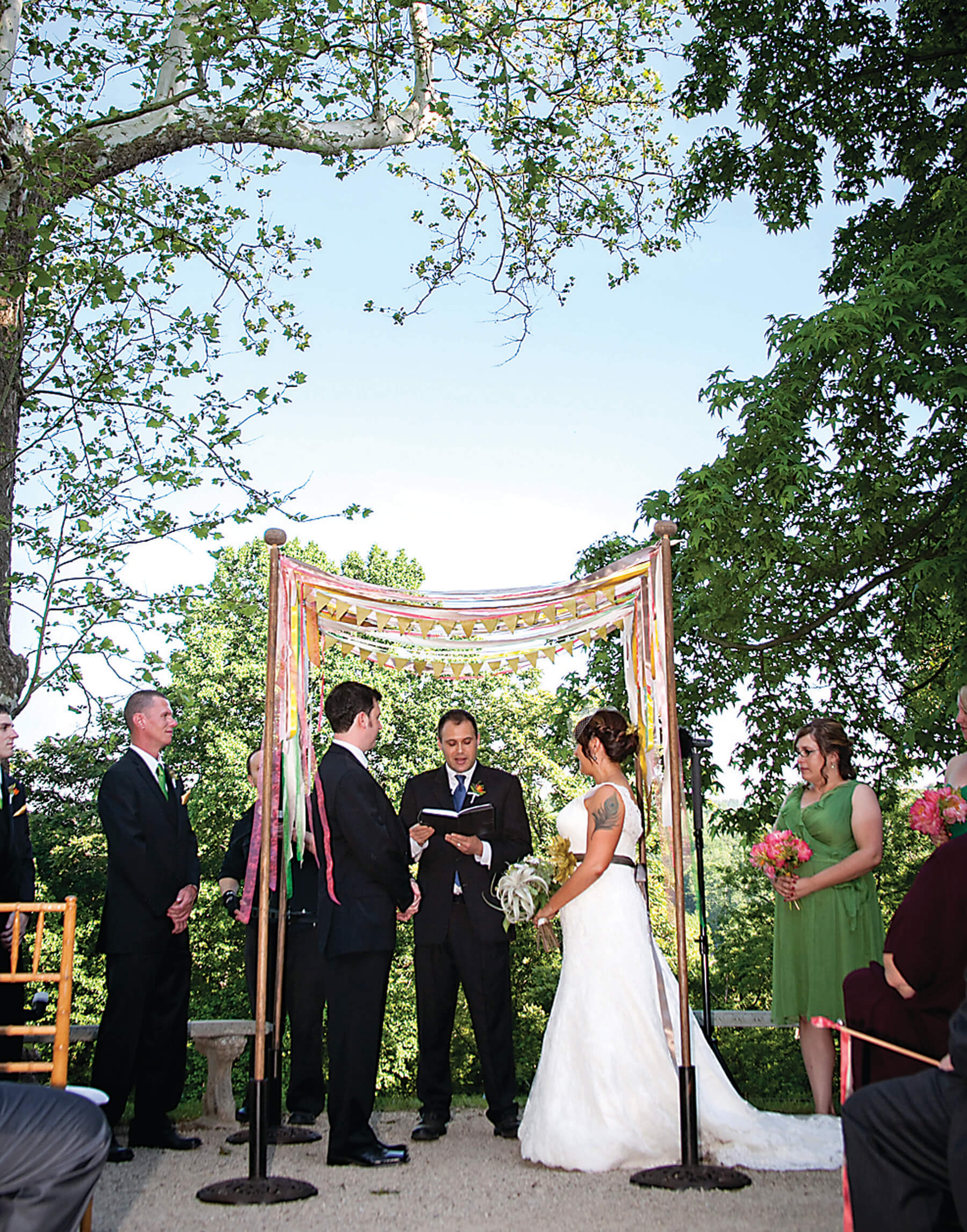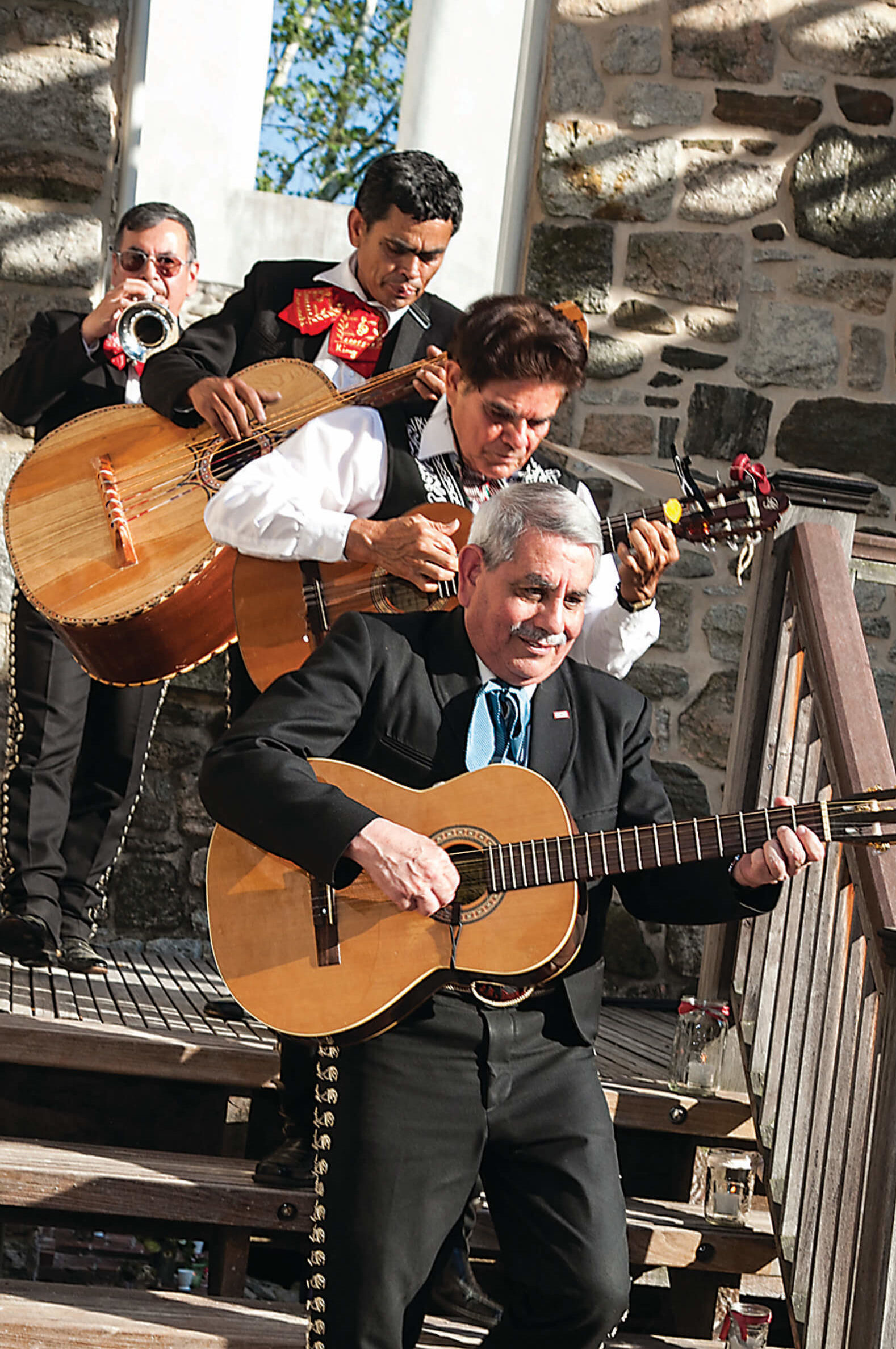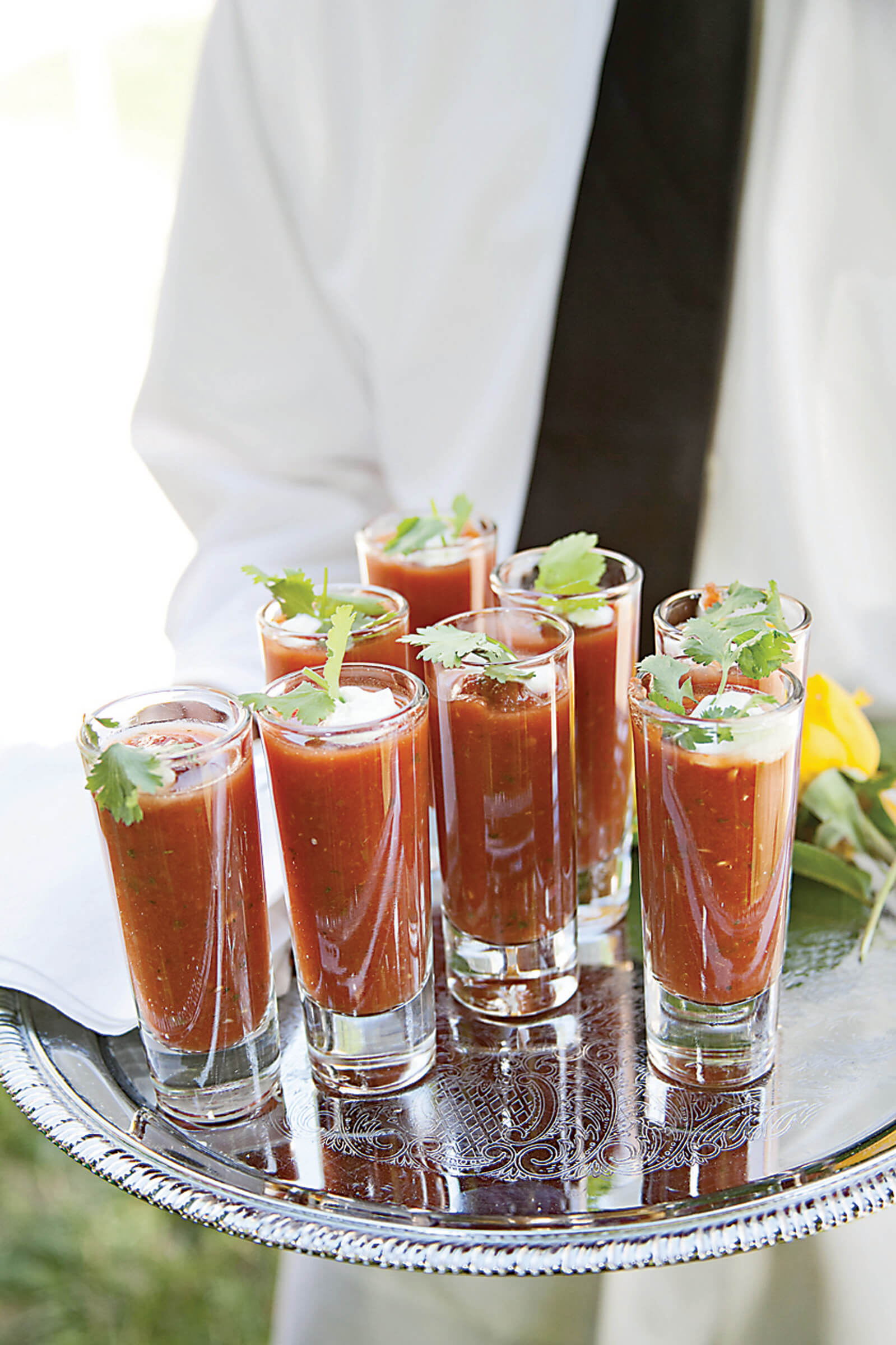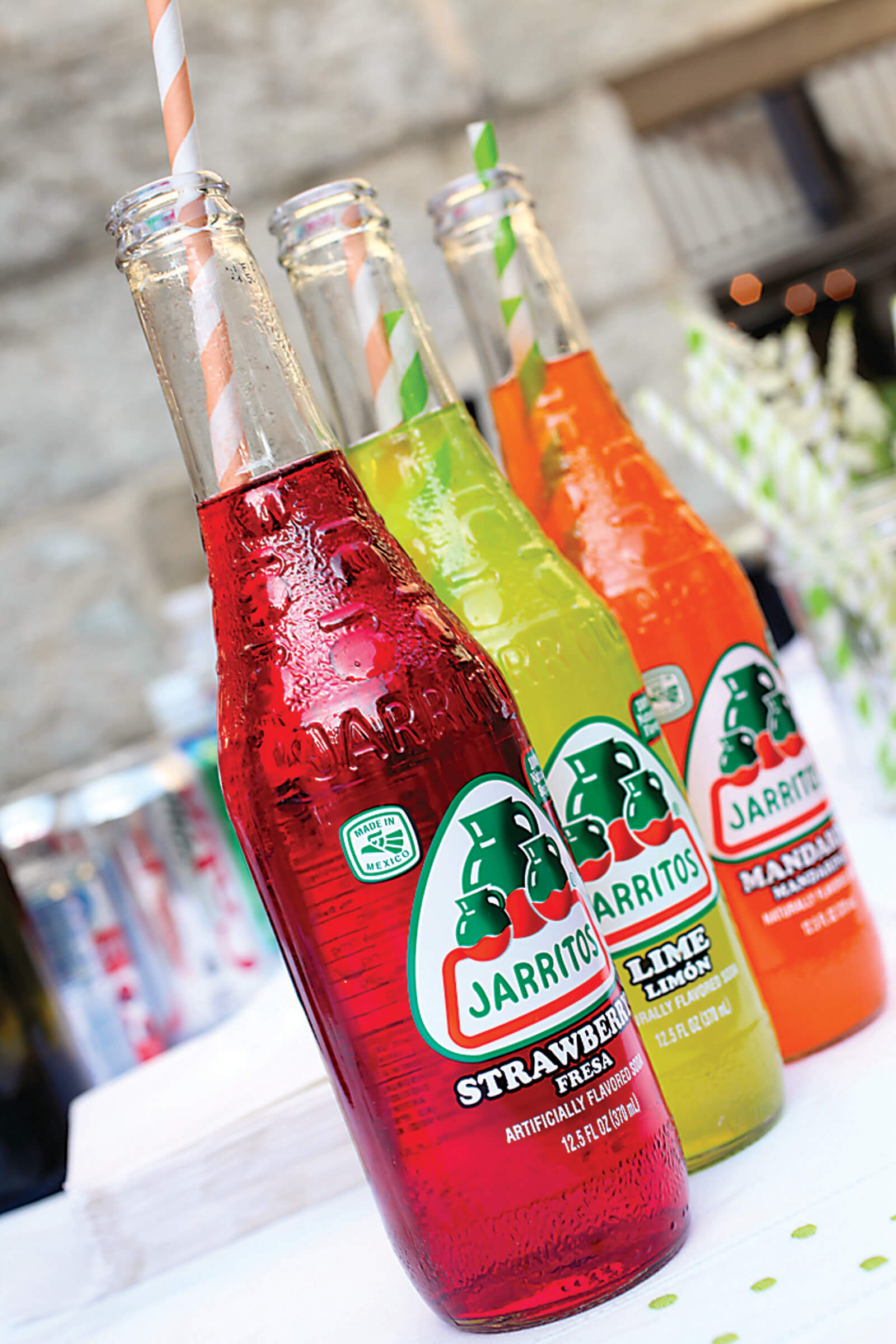 The Details
A mariachi band entertained guests during the pre-ceremony cocktail hour and, after the ceremony, led everyone into the reception area. The theme continued with the food (fajita bar, Mexican sodas, tres leches cake) and in the décor (Day of the Dead cake topper, paper fans, twinkly lights). The service, under a chuppah of ribbons, was beautiful, and the vows were both personal and sweet, with a touch of funny. Considering the bride with the 1000-watt dimpled smile owns Crimson & Clover Floral Design, the flowers were exactly as you'd expect—spectacular without being overdone.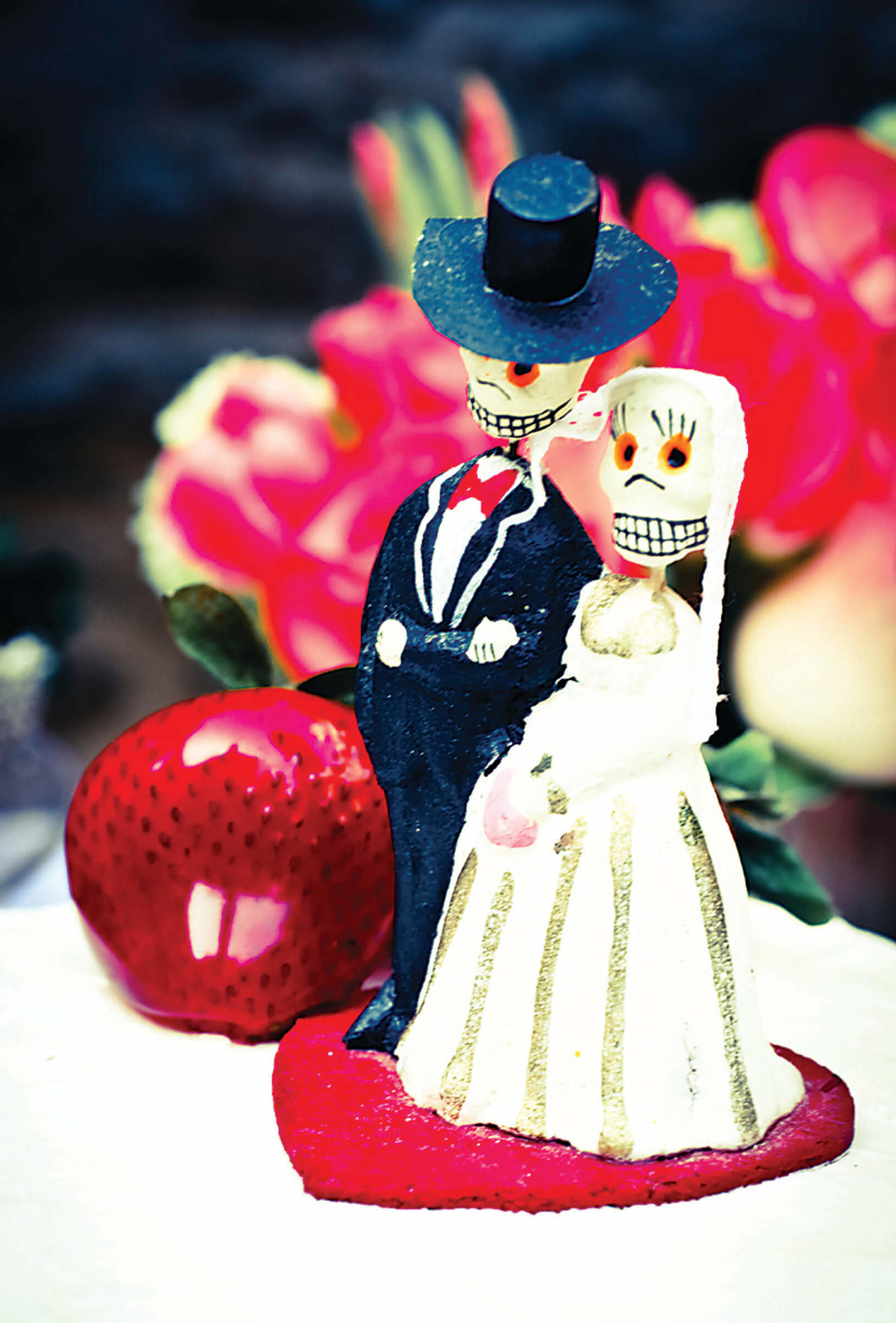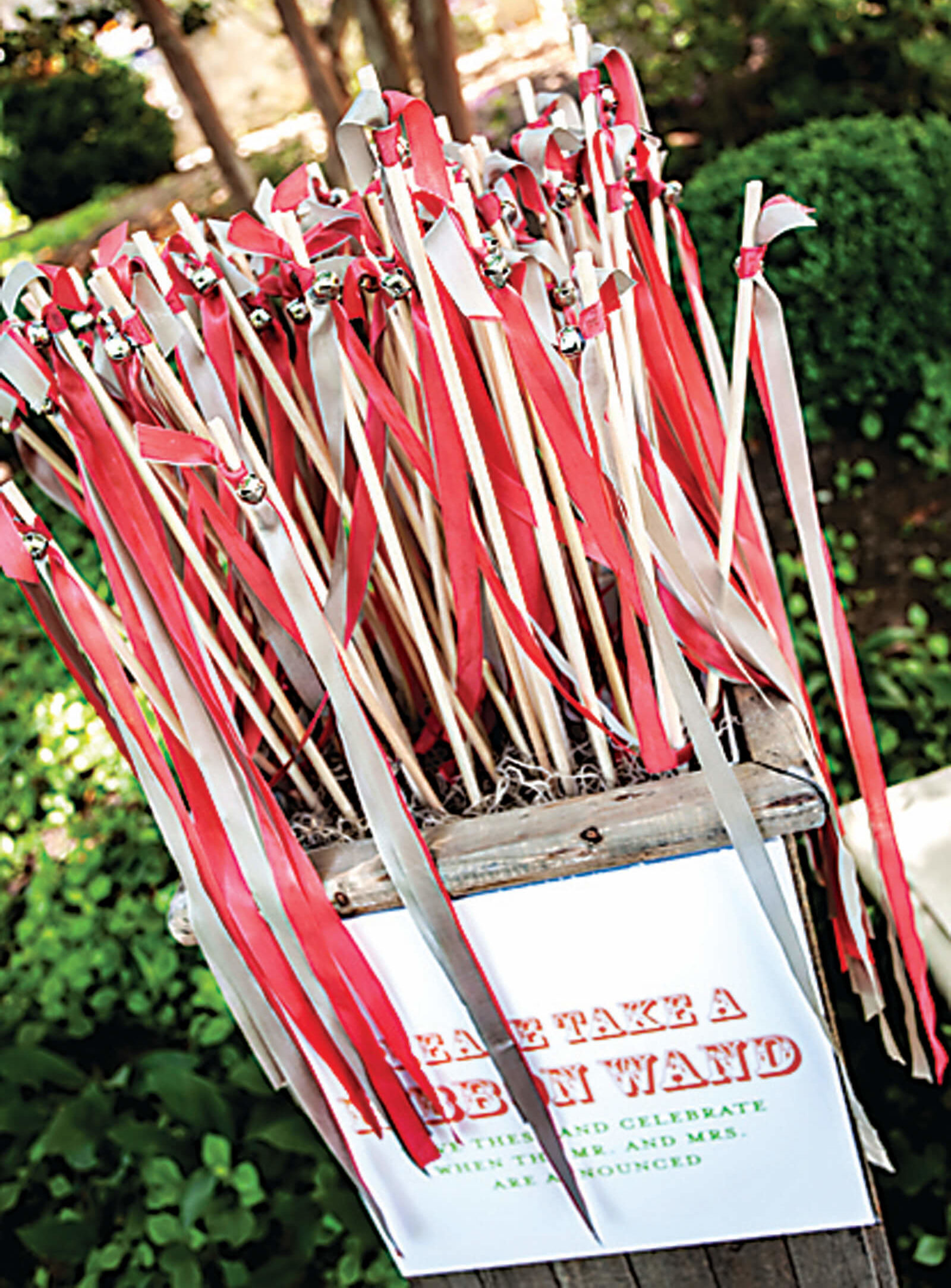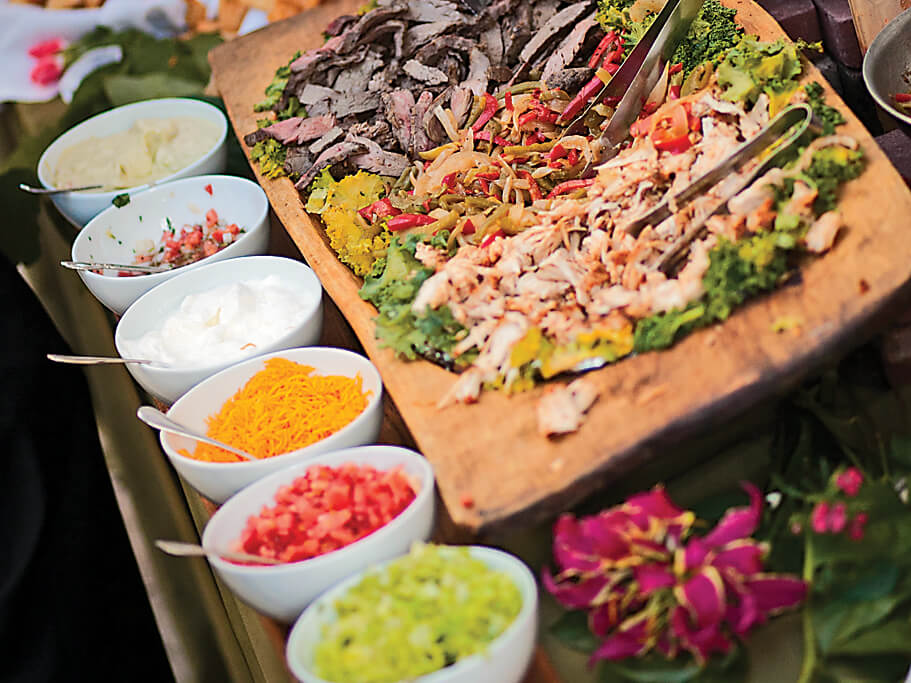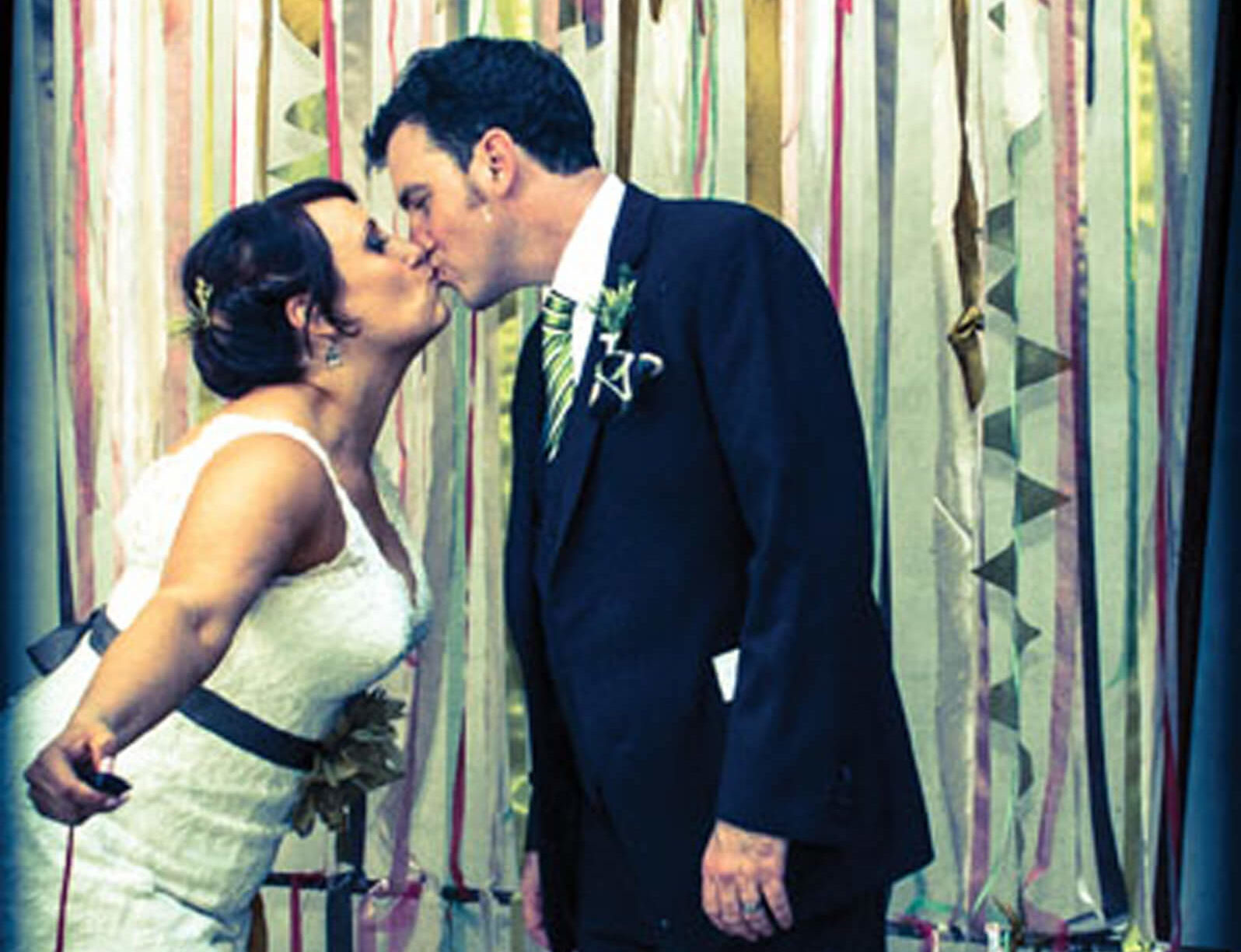 Occupations Amy is the owner of Crimson & Clover Floral Design; Jerome is a software analyst at Wells Fargo.
Number of Attendees 135
Number of Attendants 4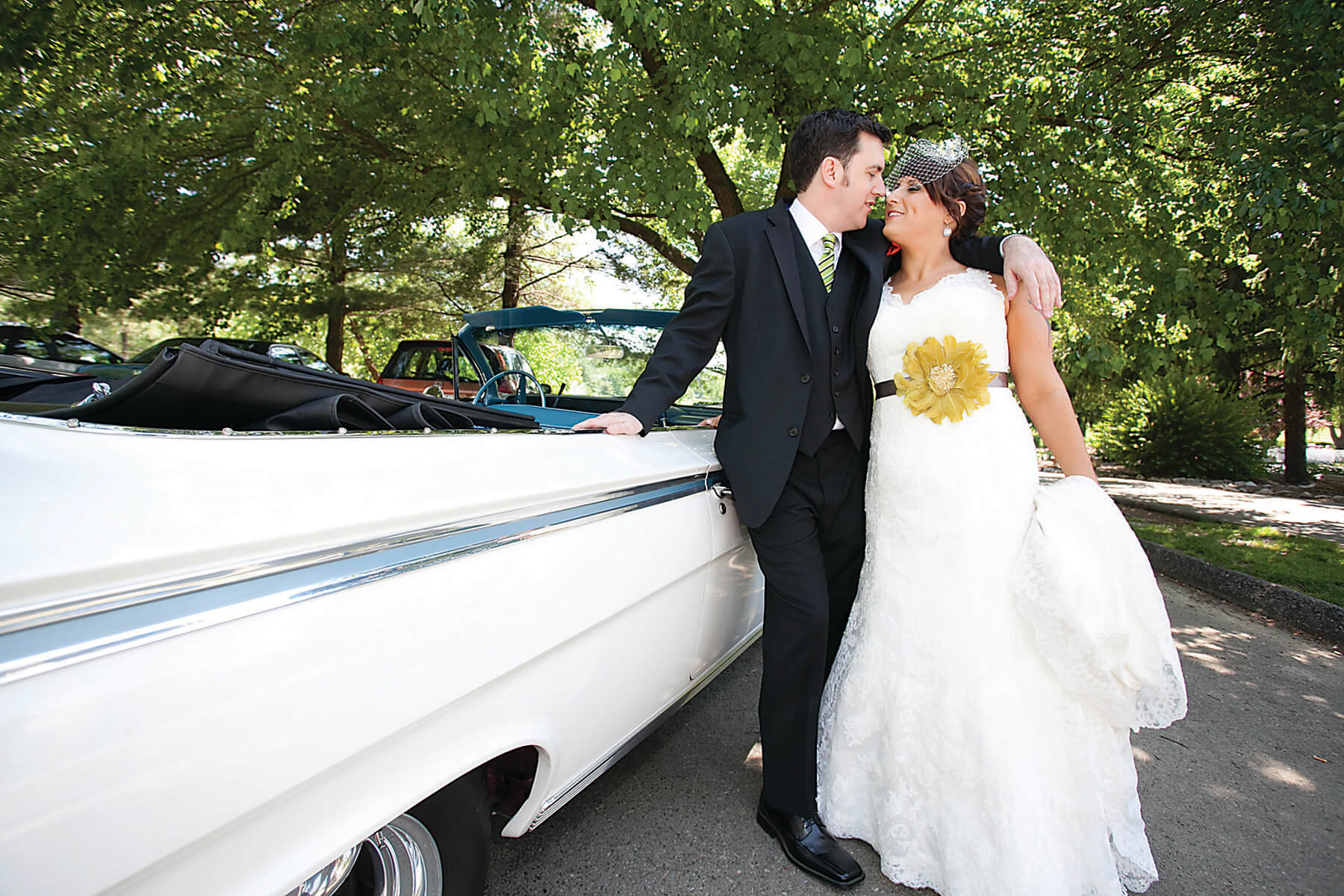 How They Met We first met on the dating site Okcupid.com, and then had our first date at AVAM with drinks at Blue Agave.
The Engagement Jerome proposed on Valentine's Day 2011. Because Valentine's Day is one of the busiest days of the year for a florist, Jerome has made it a tradition to make Amy a delicious homemade dinner. Over dessert, he leaned over and asked her to marry him.
Favorite Details: The ribbon-covered chuppah (which Amy made), the mariachi band, the lighting, all of the gorgeous flowers, the ketubah, and our makeshift photo booth with our ribbon-covered-chuppah-turned-backdrop.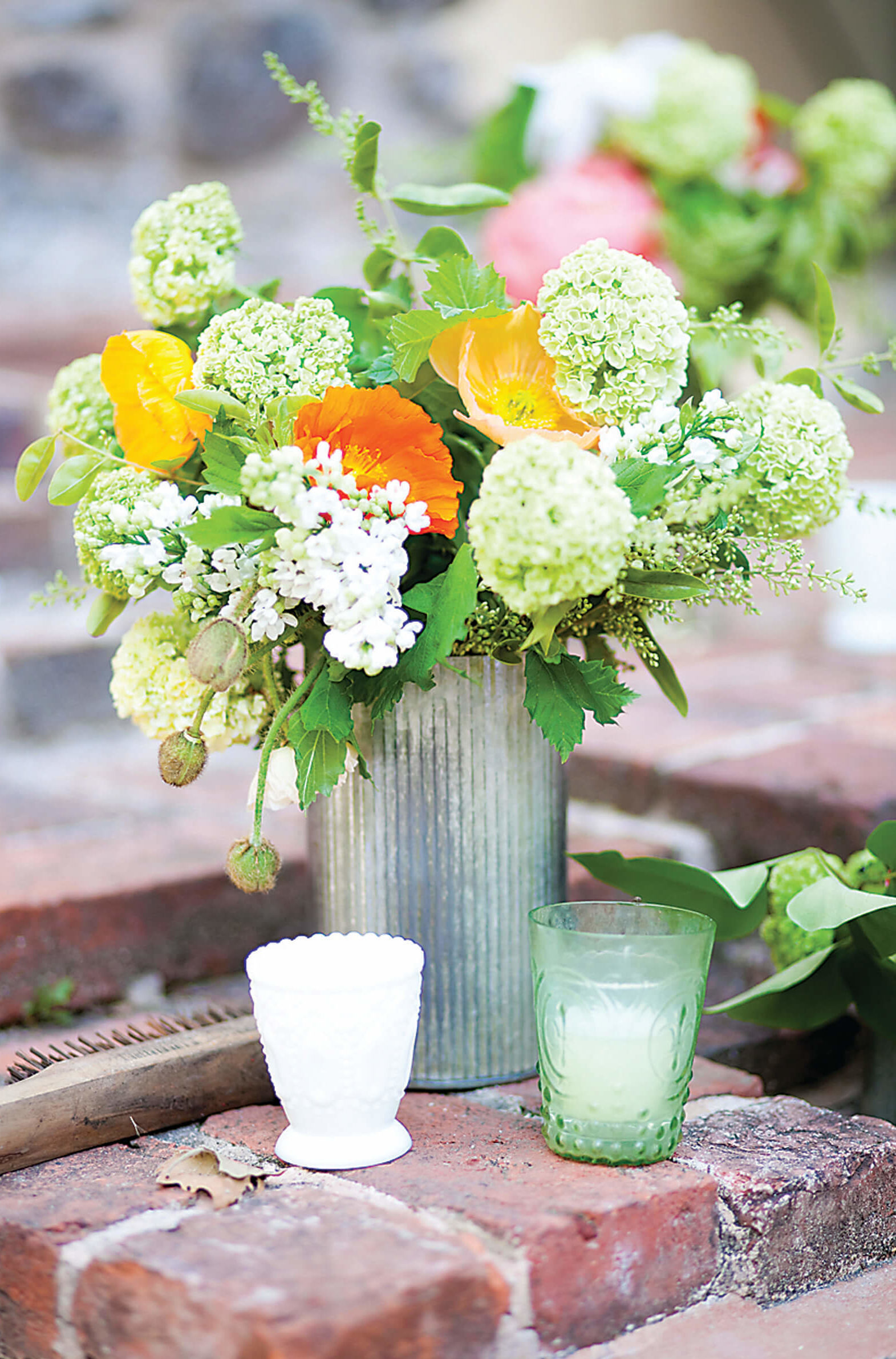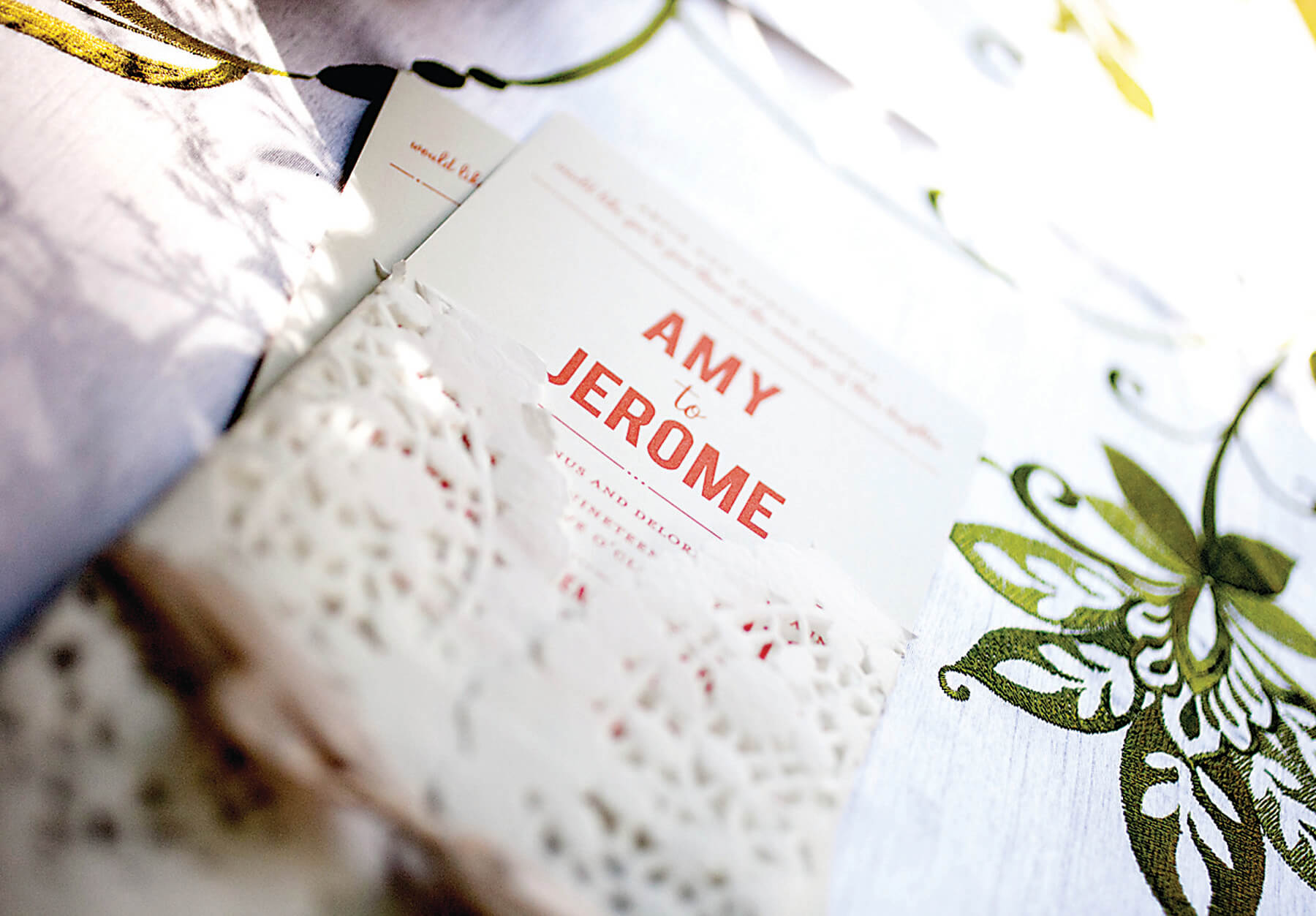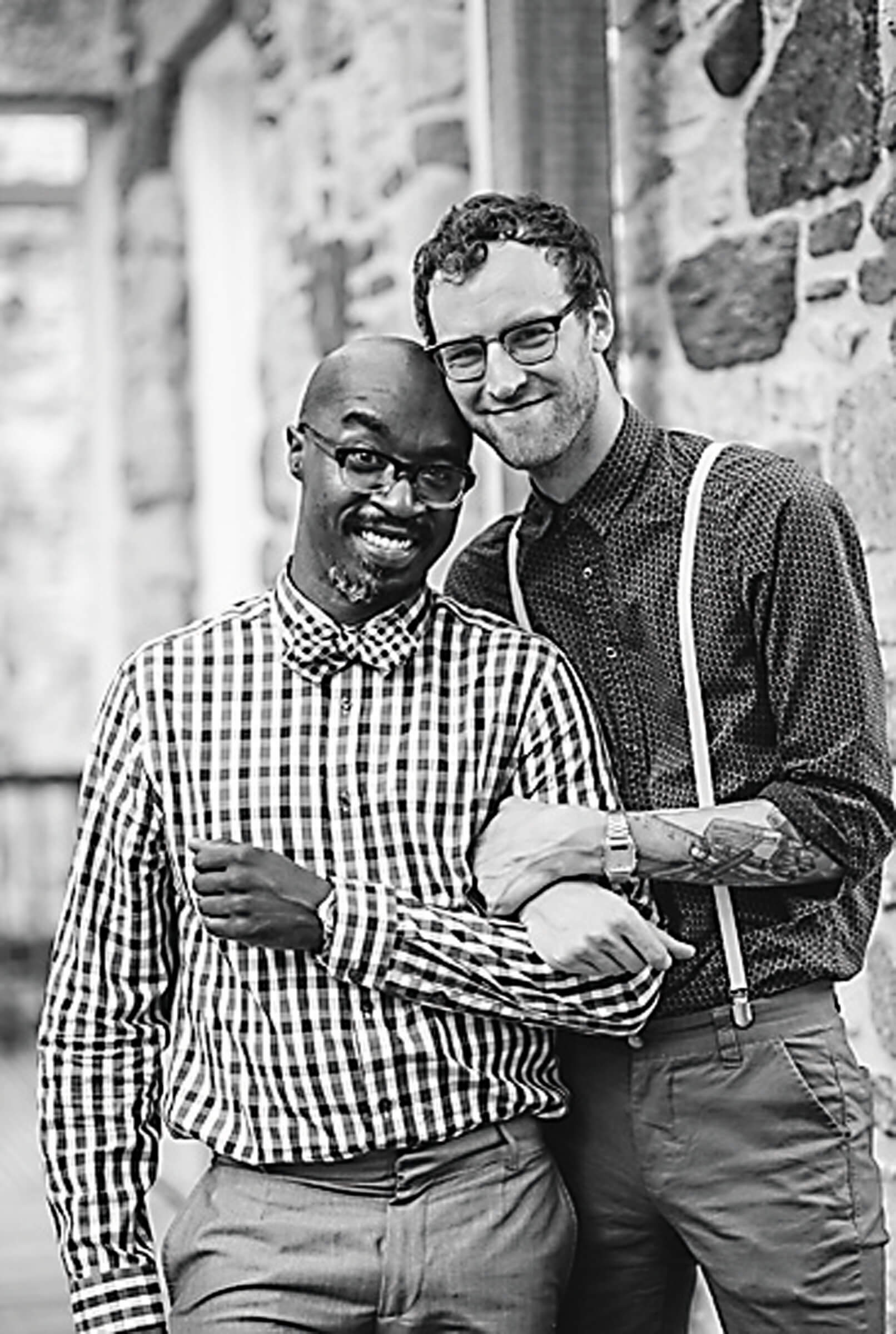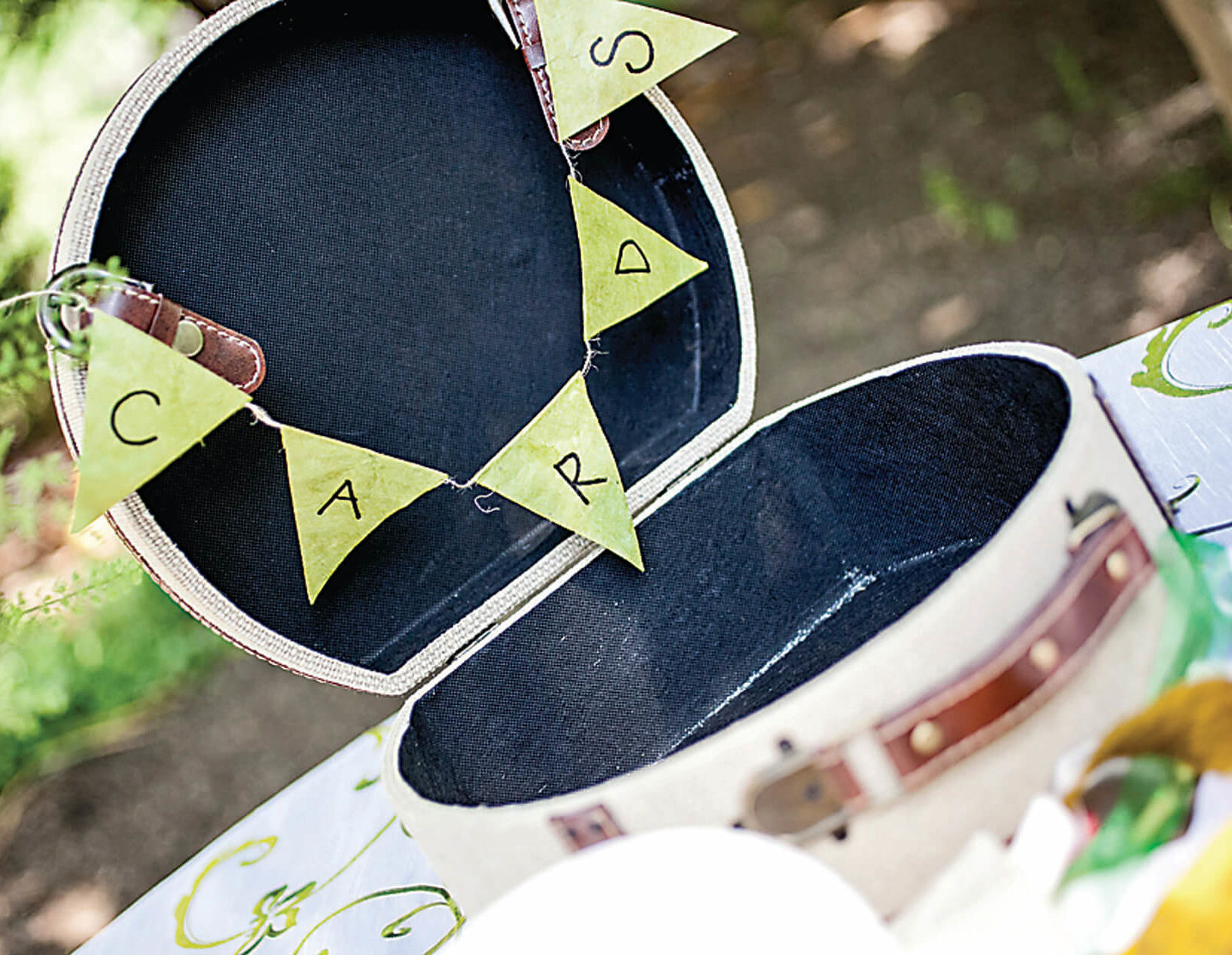 Three Words to Describe Your Wedding Personal, festive, unique.
One Thing You Learned There are so many really fun wedding trends and ideas from magazines and blogs that it can be hard to focus on what is truly you—and not just you as a bride, but you as a couple. What felt so great about our wedding was that it really reflected us as a couple. It had our vibe and the guests agreed. We focused on what was most important to us, and it showed.
Honeymoon Destination Colony Club, Barbados. We knew we were going to be exhausted, so we just wanted a nice warm beach to relax on. The rum was delicious, and the staff was friendly.