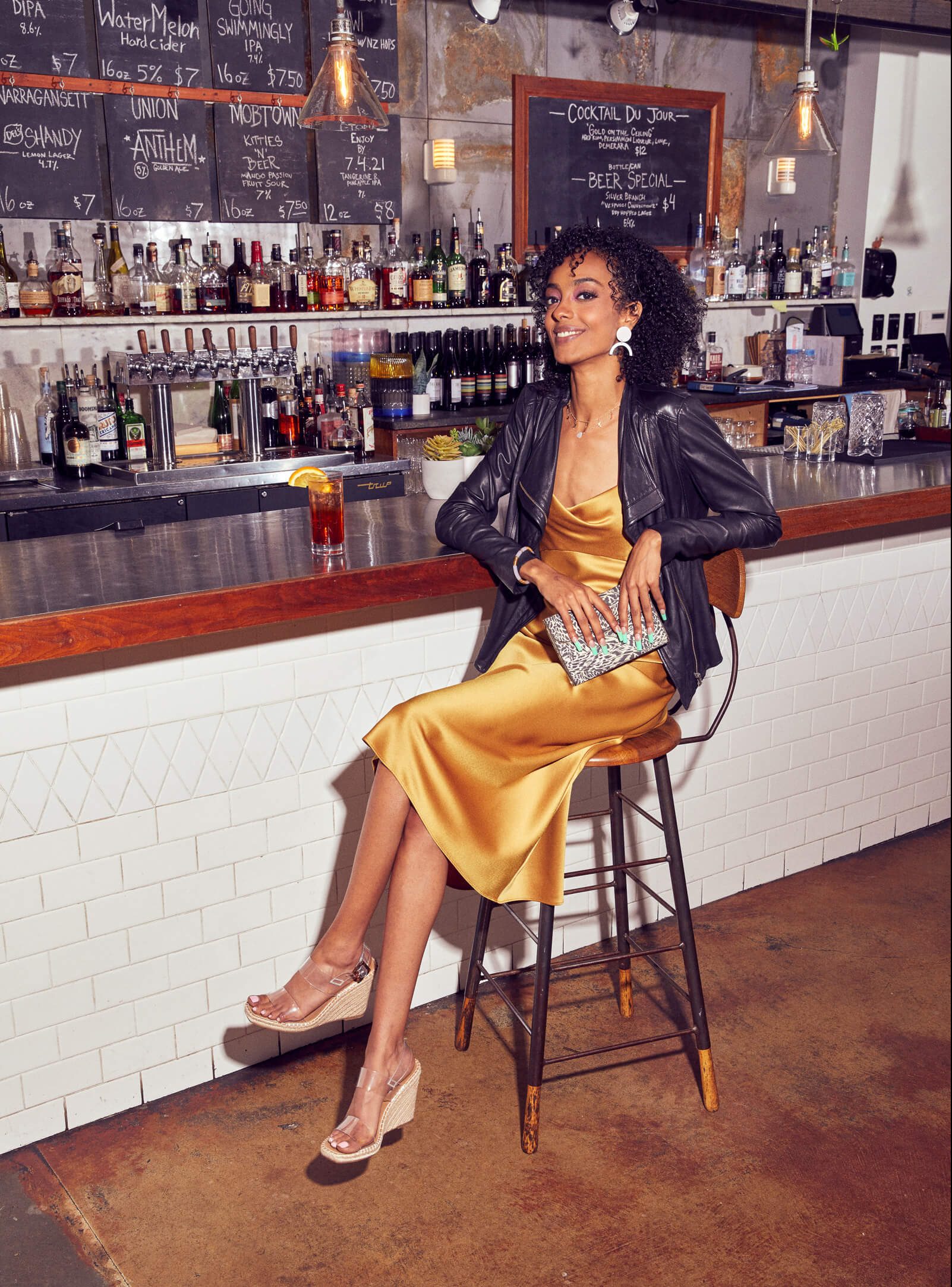 Shot on location at Grand Cru. Jenny Yoo "Adele" dress in Marigold ($250) at Bella Bridesmaids. Trouve leather jacket, stylist's own. Steve Madden Uri espadrille wedge sandals ($79.95) at Nordstrom. Xenia Studios "Arch" earrings ($40) and The Rowe white and gold bracelet ($36) at Ruxton Mercantile. Lunanorte layered necklace ($24) at Poppy & Stella. Rebecca Minkoff clutch, stylist's own.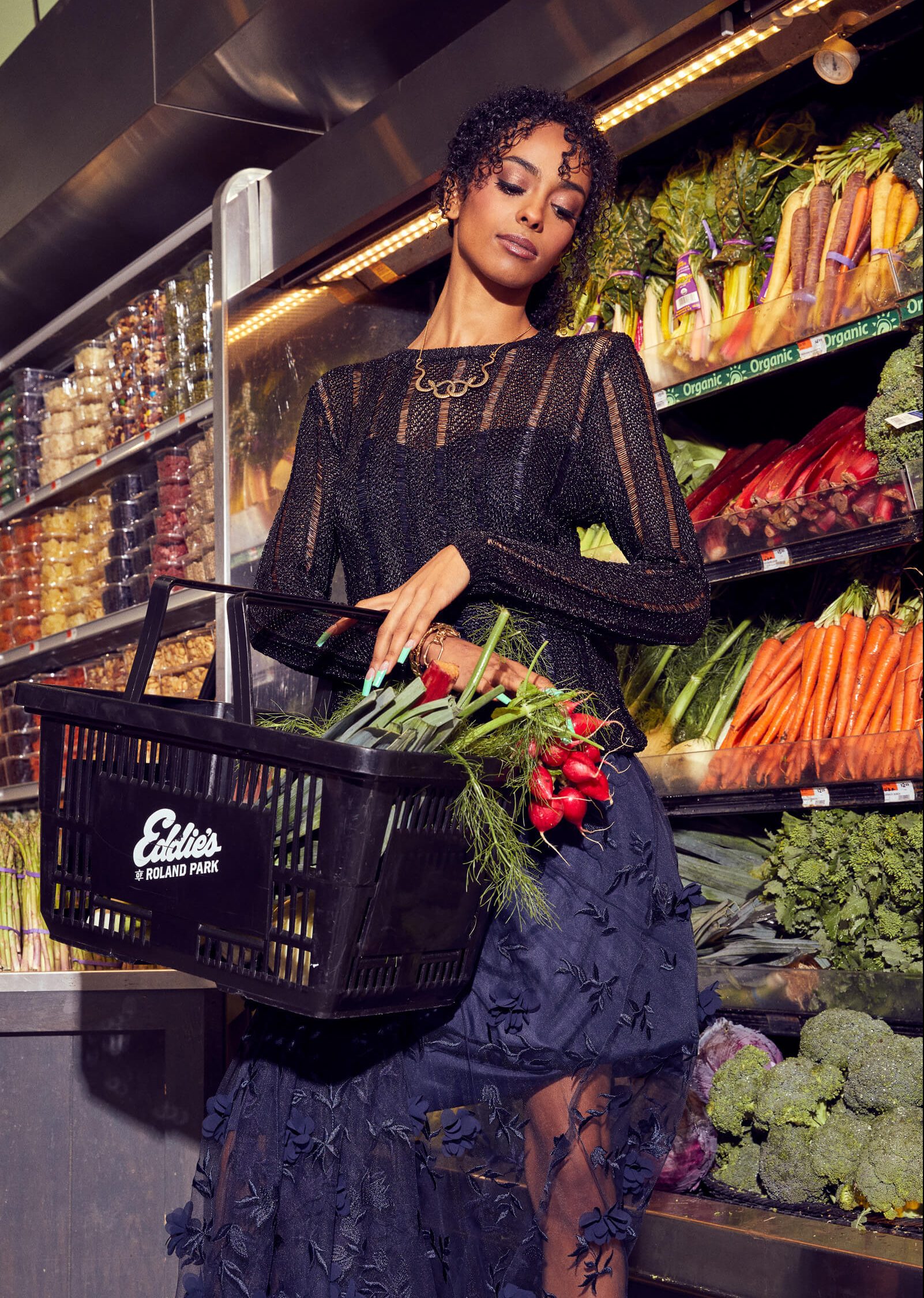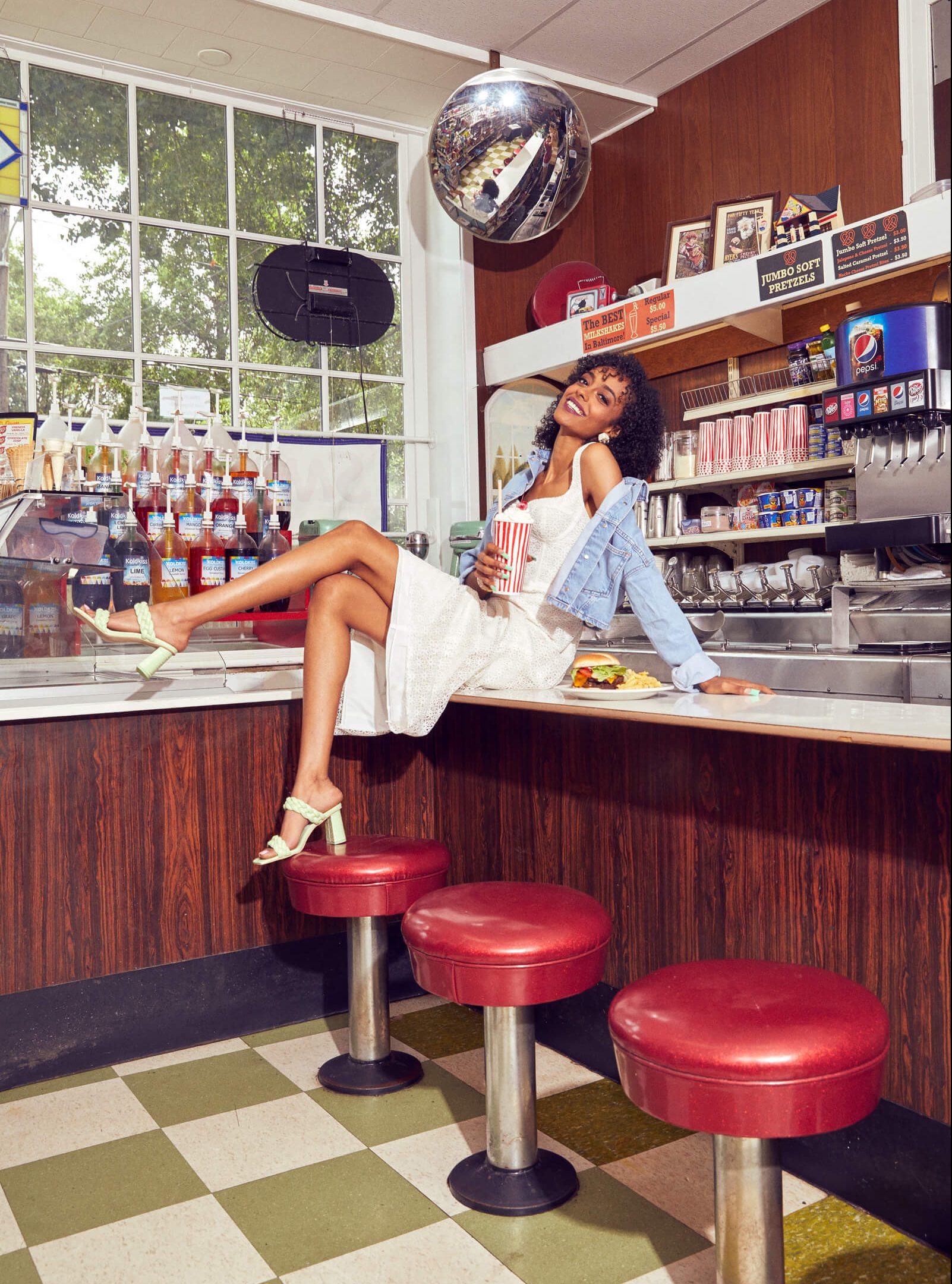 Five Tips for Selecting a Dress Your Bridesmaids Will Wear Again
Keep those style options open. You can have a cohesive color palette for your big day while offering a variety of dress styles to each bridesmaid so they're able to select something they actually like. Empire waists for more petite bridesmaids, slits for ease of movement, thicker straps to wear a regular (or nursing) bra—these are just examples of small details that can make a big difference on an individual comfort level.
Play with prints. This year is looking to be the year of the novelty fabric. Whether it's a colorful printed chiffon, a velvet burnout in a moody hue, or a 3-D floral applique on tulle, there are lots of ways to play up print and texture in gowns that allow bridesmaids to stand out from wedding guests, but also don't feel too bridesmaid-y to wear again.
Don't shy from a fabric because of how it "could" look. Fluid and slinky satins are bestsellers this year, across size charts and in a variety of colors. Sizing with a professional is key—assure your bridesmaids that a slinkier fabric doesn't have to be a super tight one. There is flexibility in fit.
Keep it honest. If all the bridesmaids hate the dress, listen to them! Try to be as flexible as possible. You want them to feel comfortable, too. Remember a bridesmaid who feels beautiful is a happy one.
See everything on. Taking the time to see different things on your bridesmaids in person (and getting their feedback) leads to optimal choices for everybody.
Creative direction and Styling Lemon & Lime Event Design PhotographY Sean Scheidt Beauty Up Do's for I Do's MODEL Kalkidan Bekele, 208mgmt Photo assistant Travis Wachter
Special thanks to Grand Cru, Charlesmeade Pharmacy, Eddie's of Roland Park, and Garnish Boutique.