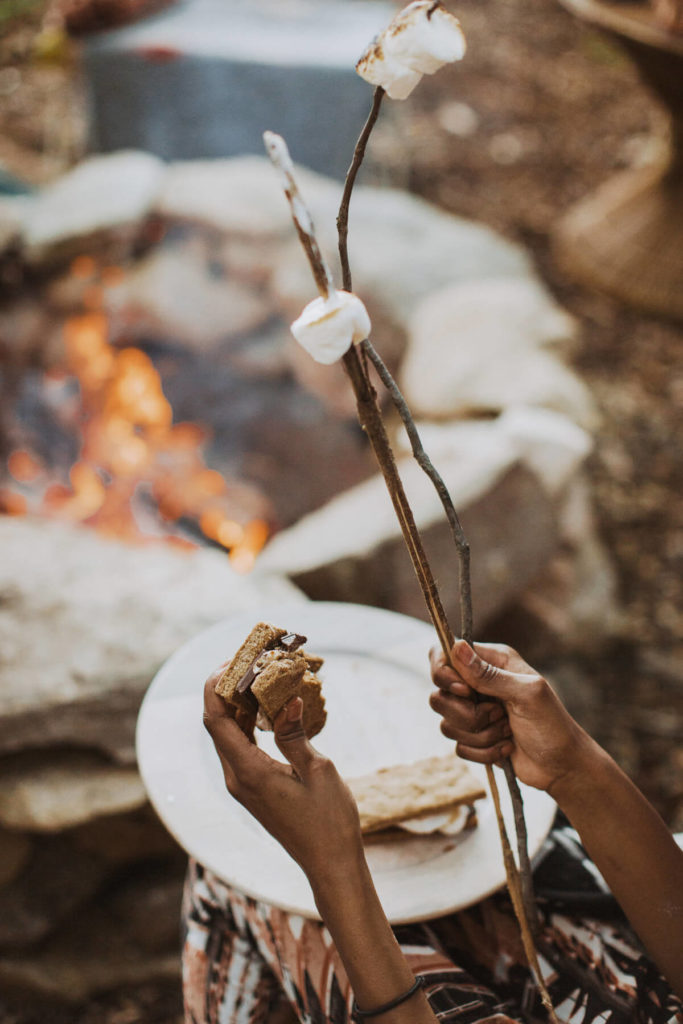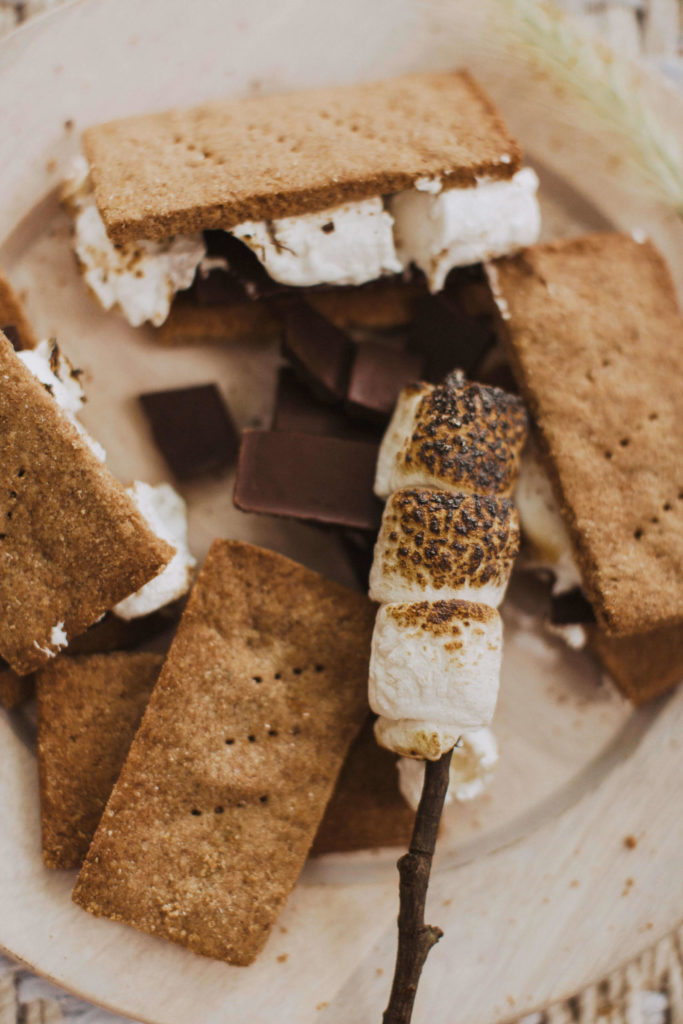 What You'll Need:
Rye Shortbreads (recipe below)
4 Dark Chocolate Bars (I used the classic Hershey's Special Dark but feel free to use your favorite chocolate)
1 Bag of Marshmallows ( I love the convenience and nostalgia store bought marshmallows provide, but feel free use your favorite marshmallow recipe in its place)
Metal Skewers (or cleaned branches for a rustic element)
Rye Shortbreads
1 cup (2 sticks) unsalted butter, at room temperature
3/4 cup confectioners' sugar
1 teaspoon vanilla bean paste or extract
1 teaspoon rye whiskey (optional)
1 1/2 cups unbleached all-purpose flour
1 cup dark rye flour
3/4 teaspoon kosher salt
2 teaspoons Vietnamese Cinnamon (or any other good quality cinnamon)
About 2 teaspoons Turbinado sugar, for sprinkling over dough
1. Heat oven to 350° F. Butter the bottom and sides of a 9-inch square pan.
2. Whisk together the flour, salt, and cinnamon in a medium bowl.
3. Using a hand mixer and a large bowl or a stand mixer fitted with the paddle attachment, beat the butter and sugar on medium speed until smooth and creamy, 2 to 3 minutes, stopping once or twice to scrape down the sides of your bowl with a rubber spatula. Add the vanilla and beat for a few more seconds. Add the flour mixture and mix on low speed until well integrated and the dough begins to form moist clumps, about 1 minute.
4.Turn the dough out into the prepared pan. Using a flat-bottomed glass or measuring cup, press the dough to form an even layer.
5. Score the dough lightly with a knife, marking 4 rows by 8 rows to form 32 shortbread bars. Dock each bar once or twice with a fork, if desired. Sprinkle turbinado sugar generously and evenly over the dough.
6. Bake for 30 to 40 minutes, until shortbread is lightly browned all over.
7. When done, remove pan from oven and transfer to a cooling rack. While the shortbread is still hot, use a knife to fully cut the shortbread along the lines you scored prior to baking. Allow shortbread to cool completely in the pan. Once cool, the shortbread bars will break apart very easily. Store in an airtight container for up to one week.
8. Break chocolate into pieces about the size of the shortbreads.
9. Layer a shortbread with enough pieces of chocolate to cover the cookie set aside.
10. Toast 3 marshmallows to your liking on skewers over an open fire. Once level of preferred toastiness is reached place the marshmallow end of the skewers on top of the chocolate and shortbread.
11. Top with another shortbread cookie and while holding the sandwiched s'more, slowly remove the skewer.
12. ENJOY!