Teri Pozniak is all Maryland. She grew up in a super-small town in Montgomery County but fell in love with Baltimore after studying photography at Towson University. Even back in high school, Teri always said she wanted to be a wedding photographer, and after her own wedding she finally took the plunge. She was lucky enough to be mentored alongside her own wedding photographers, 3 Blondes & a Camera. While she primarily focuses on area weddings, she loves to travel and has shot weddings in many different states as well as several destination weddings. She also volunteers at the local animal shelter (BARCS), walking dogs and taking their glamor shots to help them get adopted.  As long as she's taking pictures, she's happy. "Photography is like breathing to me," she says. "I can't imagine doing anything else."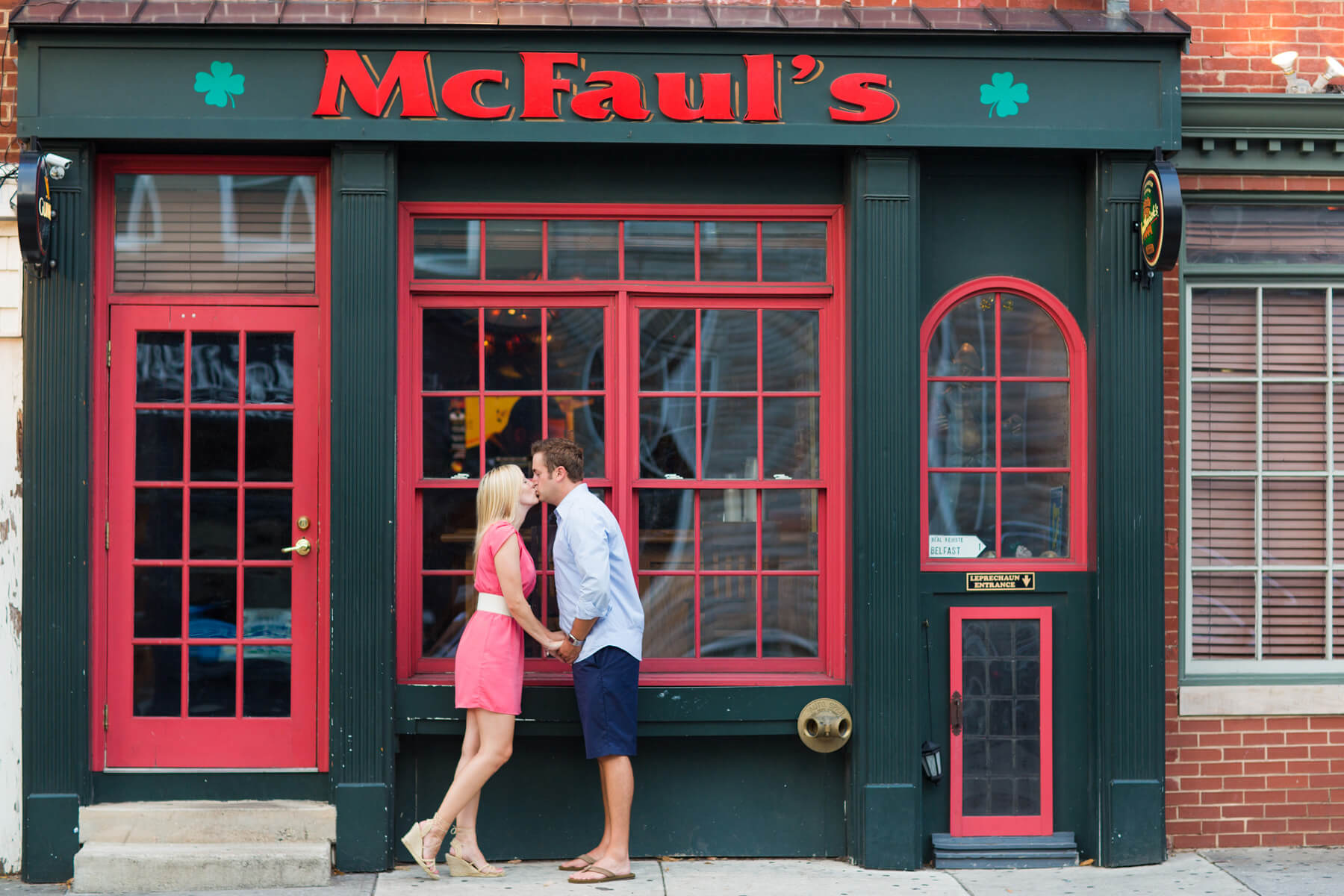 Why did you always want to be a wedding photographer? Ever since I was a five-year-old flower girl in my aunt's wedding, I've been in love with weddings. After my own wedding in 2007, I knew that my passion for photography, and specifically for wedding photography, was being rekindled.  Sharing one of the happiest days in a person's life, the energy and love fuels the creative fire in me.
How far in advance do you recommend booking a photographer? As soon as you have a date and venue booked, I would secure your photographer. Popular dates go fast, as early as a year and a half in advance.
Are engagement photos necessary? I encourage couples to include engagement sessions in their wedding photography package. Not only do they get some really great photos, but it gives us a chance to get comfortable working together before the wedding. Couples (especially grooms!) tend to arrive at the engagement session feeling anxious, nervous, and shy. And they always leave saying that they had a great time and are excited for the big day.
What is so great about digital photography? Digital photography allows instant viewing of an image–particularly useful in those large family portraits. I can immediately see if someone blinked, or if one of the kids was making a funny face. It also allows adjustments to lighting, posing, and overall composition, if need be.
Do you ever have competing focal points at weddings? If so, how do you deal with that?  Yes. The processional of the ceremony has both the bride entering at the back of the church and the groom standing at the altar; toasts during the ceremony has both the toaster and the bride and groom; the garter and bouquet toss has both the tosser and the catchers. For this reason, I prefer to work with a second shooter, to ensure that both focal points are captured.
What happens if something isn't working? Do you bring backup equipment with you? Backup equipment is essential to keeping things running smoothly the day of a wedding. Backup camera, backup batteries, backup lenses. Back it up and you won't need it.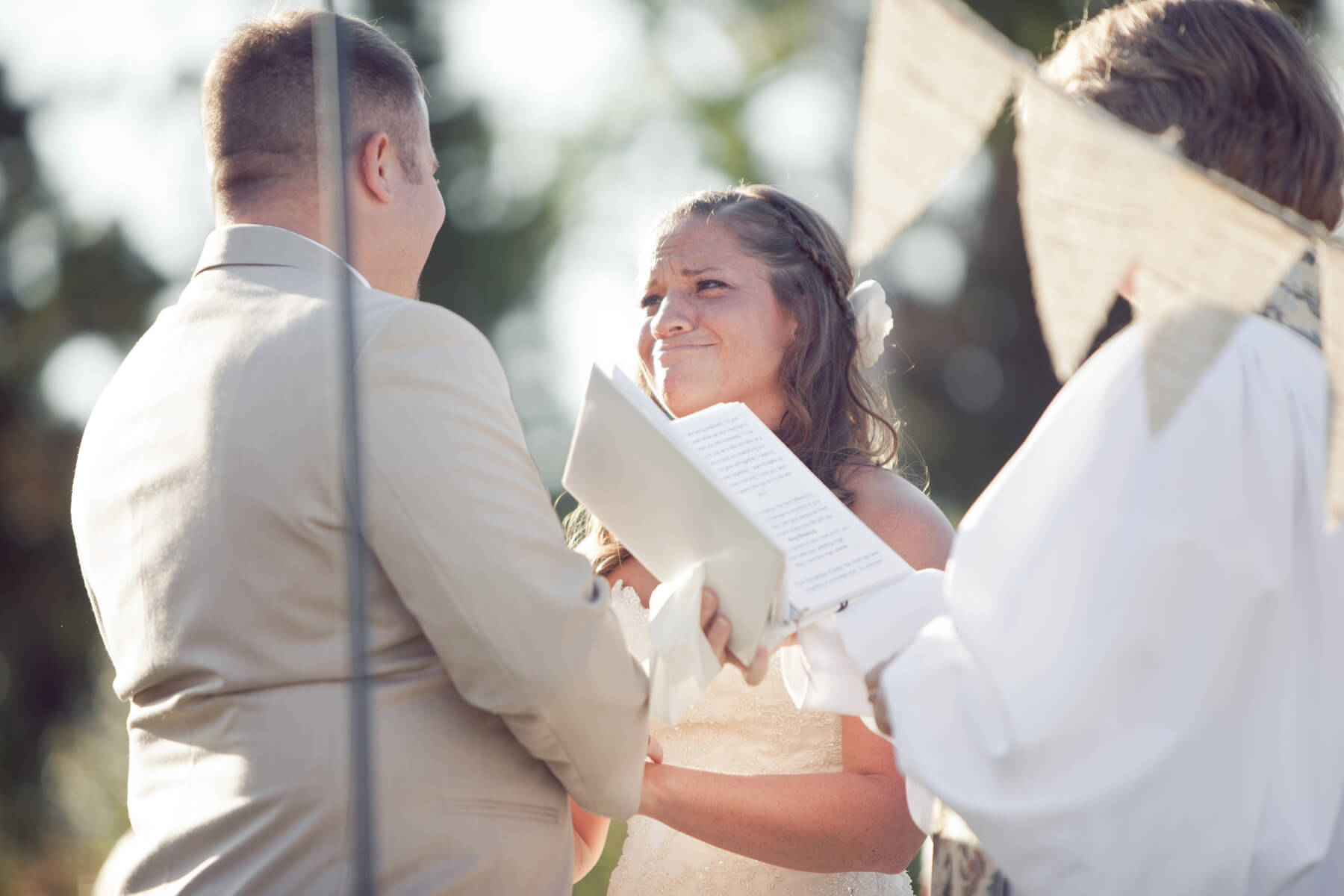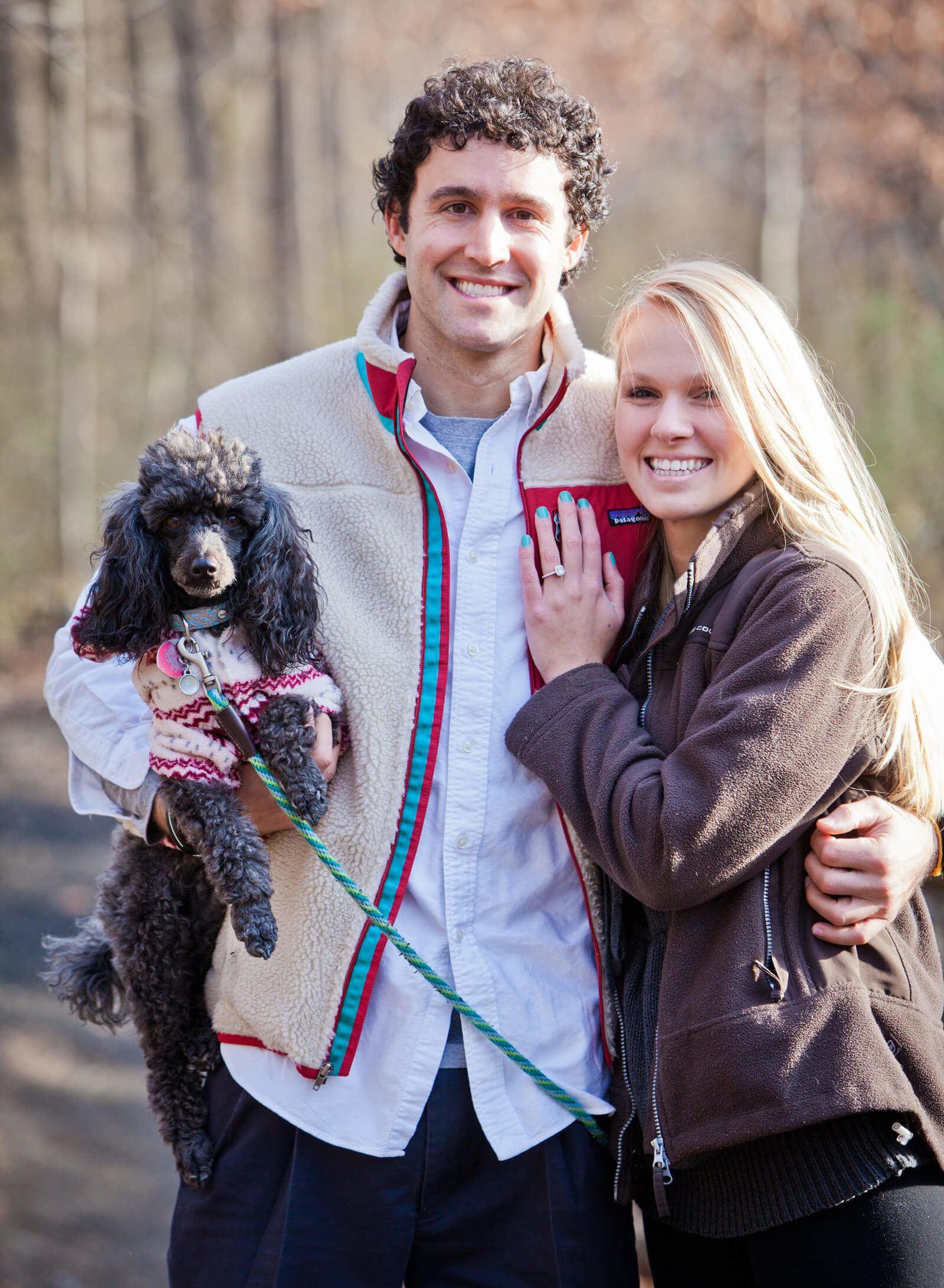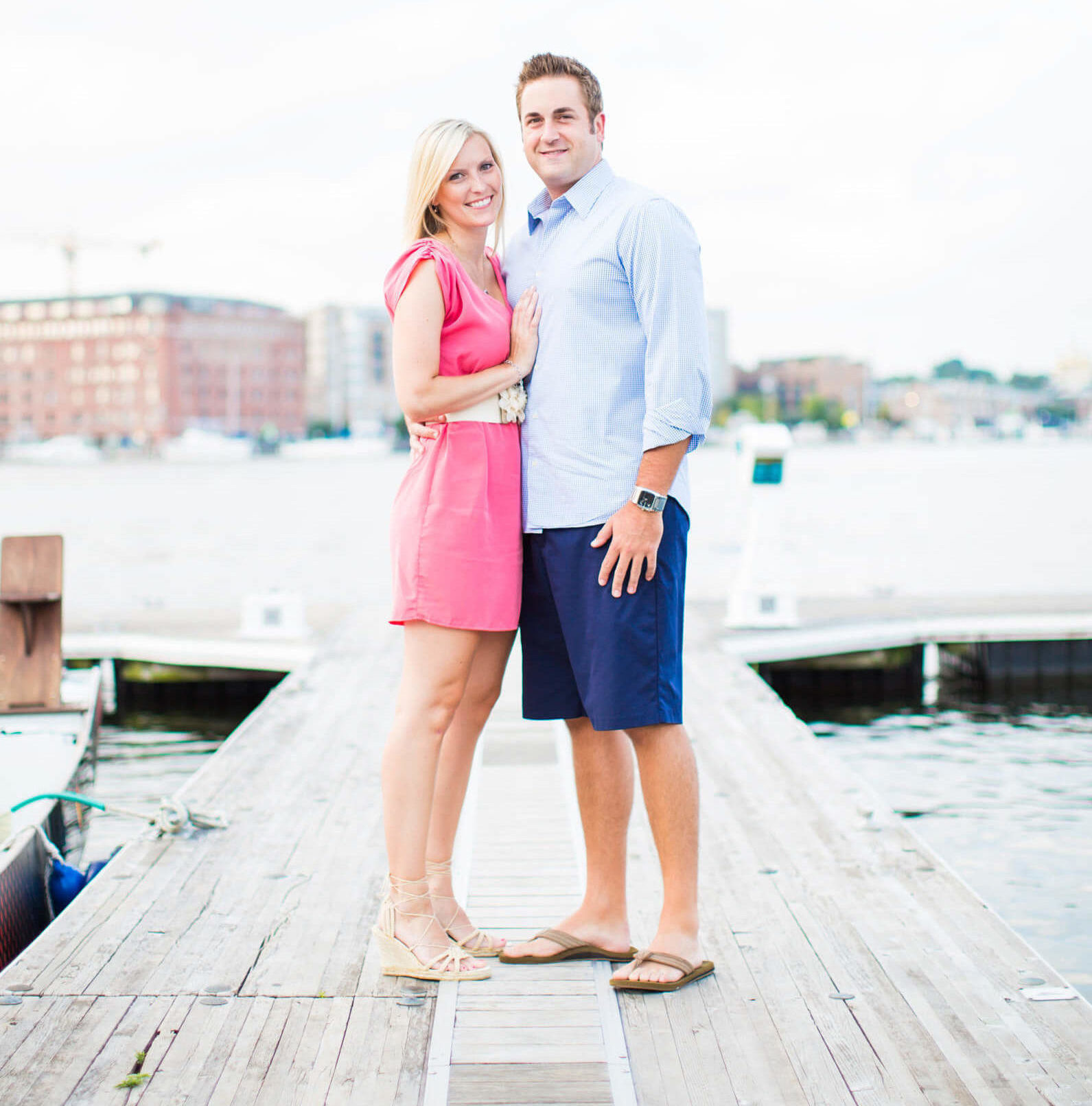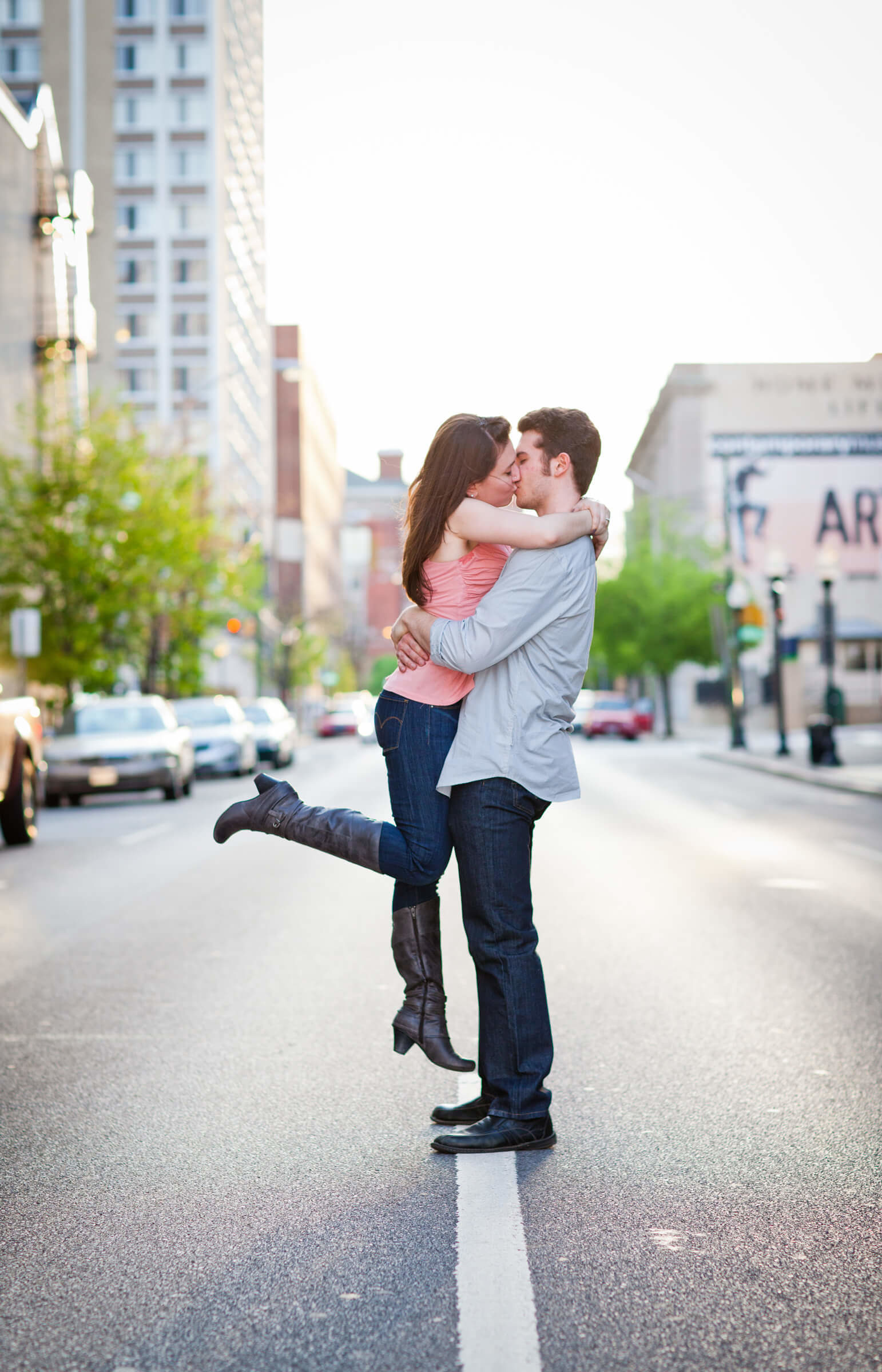 Will you accept a list of pre-planned photos to be taken by the couple? I will consider the "must-take" shot list, but tell my couples that they should trust me to busy myself capturing the moments, rather than consulting the list of what I have to shoot.
How important is it to shoot the small details? I think that the small details like the shoes, the "something blue," a note from the groom to the bride, or heirloom jewelry, help to tell the story of the day.  The day goes by so quickly for most brides, and capturing these details helps to ensure that they remember the important parts. I always ask my couples to make a list of any important details for me to capture on their big day.  While I will always get the dress, the rings, I might not know that the cufflinks the groom wears are his great-grandfathers, or that the bouquet is adorned with the bride's grandfather's war medal, or that the handkerchief the bride carries has been passed down and carried on the wedding day for four generations. These little details are important to the couple, and their families, which makes it important for me to capture.
How do you approach the actual wedding day? Well before the wedding, I work with the bride and groom to ensure the important aspects of the day are included, to create a working timeline, and to gather the necessary information about details and people to photograph. The timeline is a huge factor in ensuring that expectations are set and met in regards to photography. I set out to tell the story of the day through the details, the preparations, and the emotional moments surrounding the day, without a ton of posing.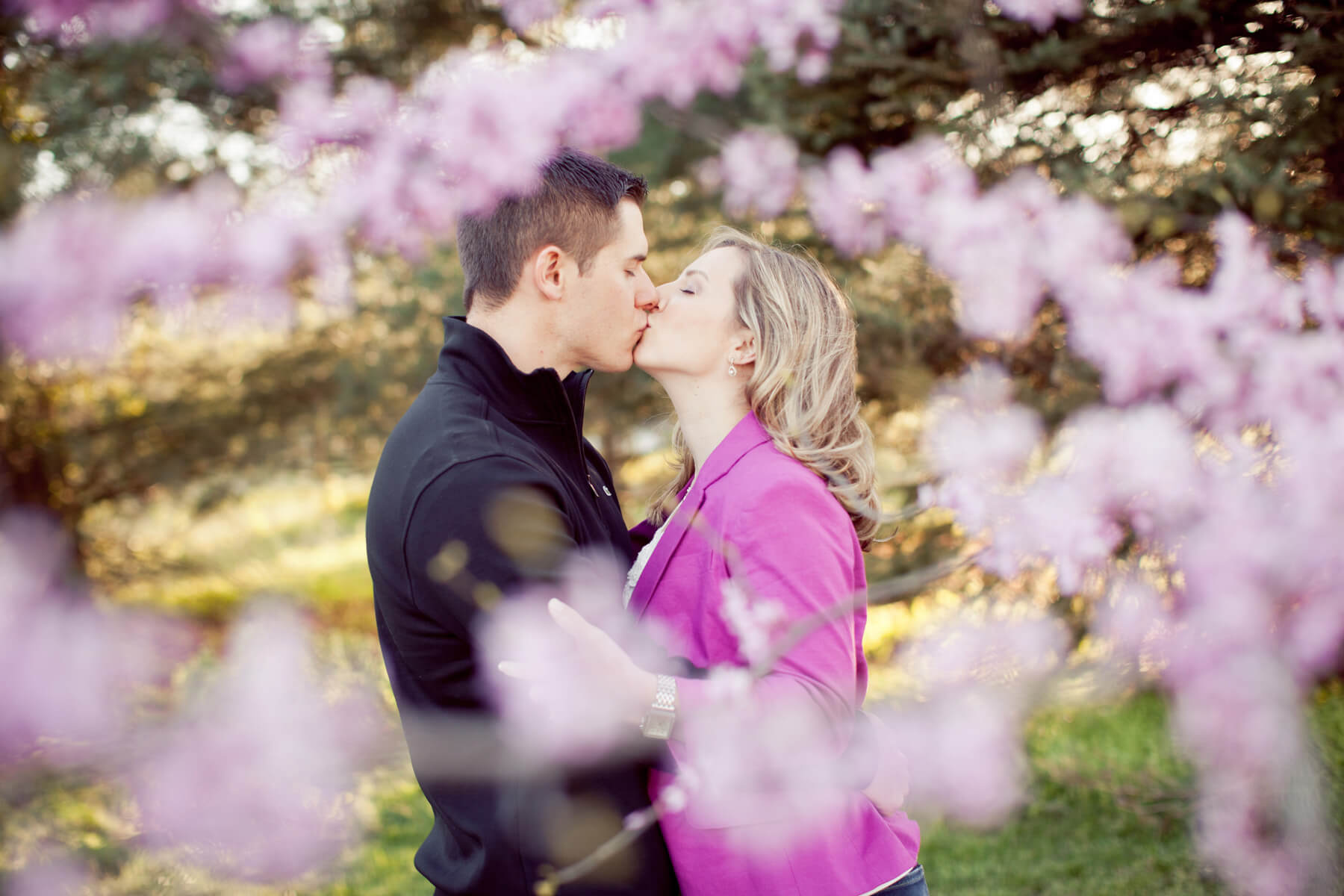 How long after a wedding can couples expect to see proofs?  I often post a sneak peek for the bride and groom to see when they return from their honeymoon, and the remainders of the edited images are delivered approximately six-to-eight weeks from the wedding date (but often times sooner.) Couples can expect to receive between 50-75 edited images per hour of coverage.
What is your feeling on having an unplugged wedding where guests are not permitted to pull out their phones/cameras during a ceremony? I would prefer that guests enjoy themselves, and be present in the moment, rather than concentrating on applying an Instagram filter and uploading to Facebook.
What type and how much assistance do you provide in planning an album? Sometimes the number of images is overwhelming, and it's difficult for couples to pick out their favorites.  To make it easier on the couple, I typically will do a mockup of the album design with images that I've selected.  Since I have been looking at the images so much while editing, I have a good feel for what's important. Of course, couples are allowed revisions to make sure that their favorites are included.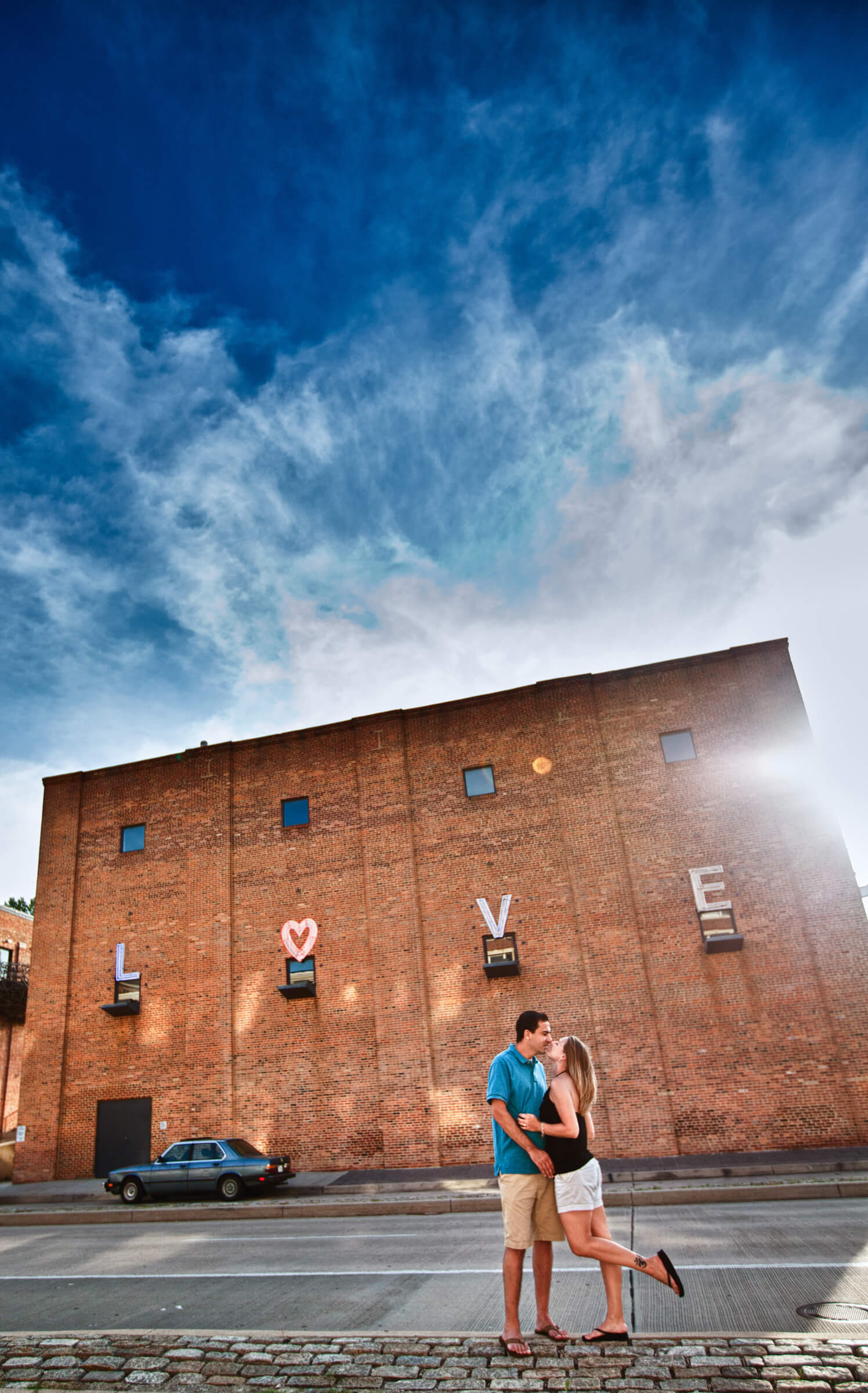 How has photography changed since you started? Pinterest has changed photography significantly in the last year or so, with more and more brides sharing and pinning favorite poses, ideas, and photographs. This can really be helpful for a photographer to see what type of images they like, but also helpful in challenging myself to take those images and create something new.
Do you ever cry at your weddings?  If the groom cries when he sees his bride for the first time, it's pretty much a given that I'll be shedding a tear. I've also been known to get a little choked up during an emotional welcome from a father or a touching toast.
Any favorite photo to capture? I absolutely adore capturing the first look–when the groom sees his bride for the first time. It is truly an intimate moment carved out for just the two of them to share, before the hubbub of the day begins, and usually is the only chance for alone time during the whole day. To this day, my husband still says it was his most favorite part of the entire day.