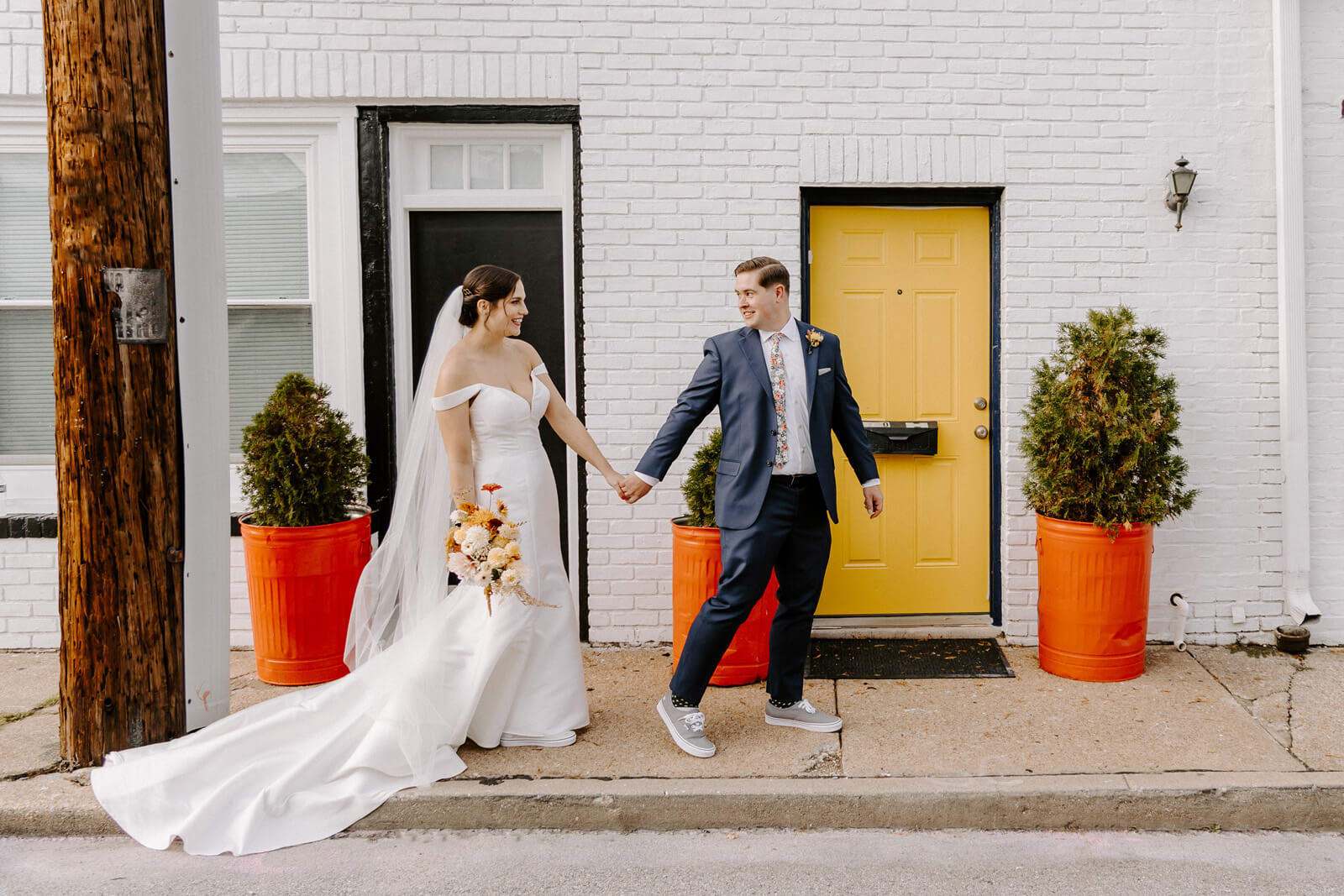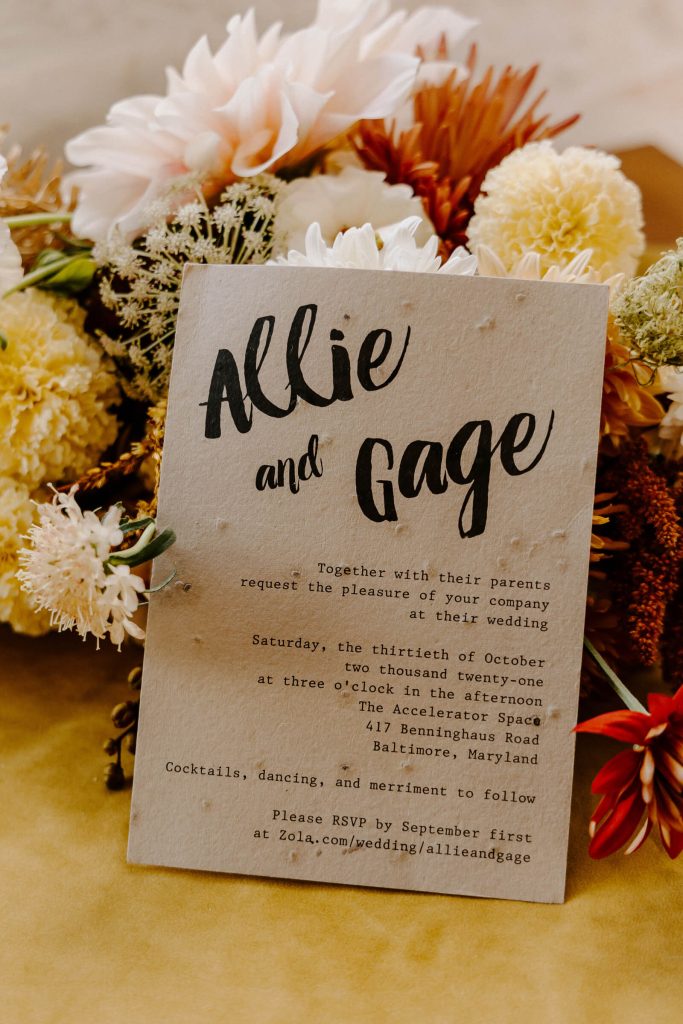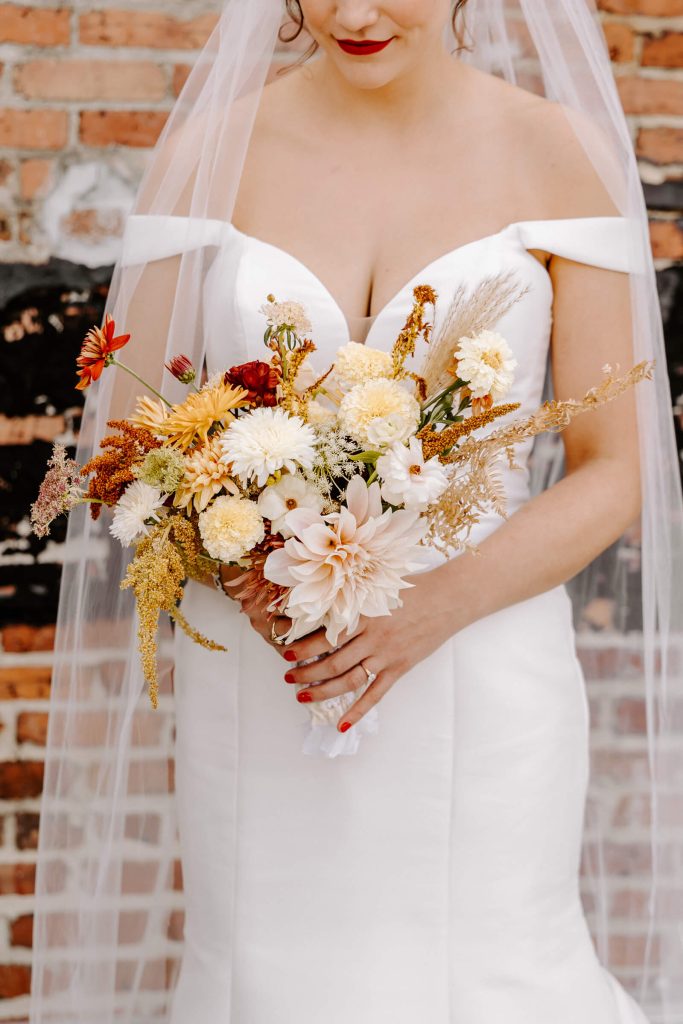 Occupations Allie is a speech language pathologist; Gage is a law enforcement officer
Wedding date October 30, 2021
Number of Attendees 135
Number of Attendants Six total. A Best Man, Best Woman, and Wedding Crew (Allie's four nephews and niece)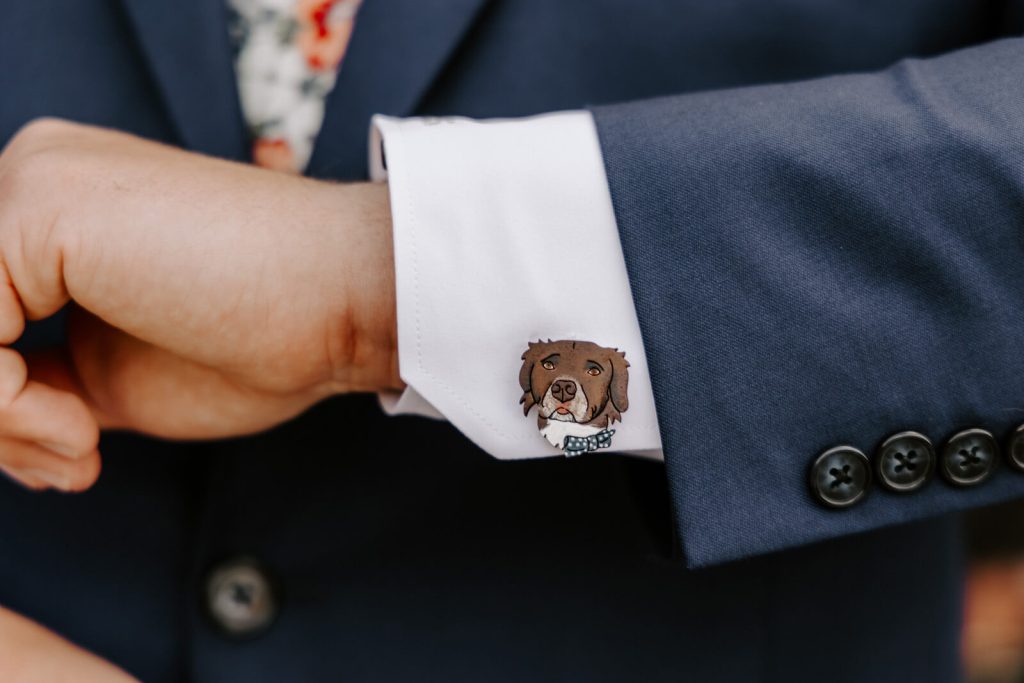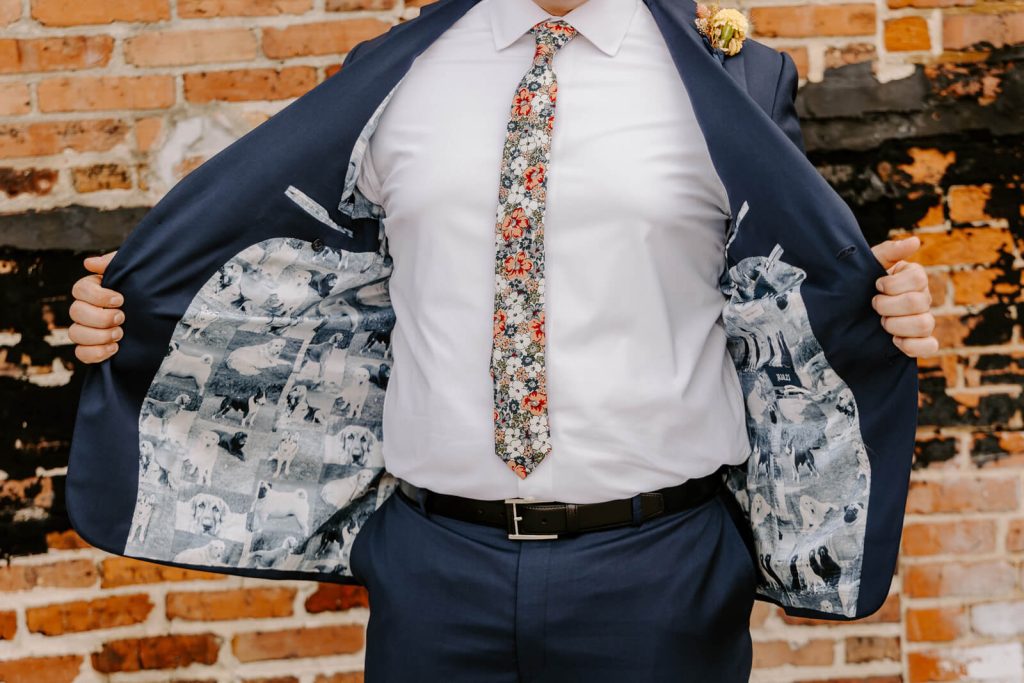 How You Met We matched on Bumble and had our first date at Nepenthe Brewing Company which eventually overflowed to multiple stops down the Avenue in Hampden
The Engagement Gage proposed to Allie outside of Nepenthe Brewing Company after a fun-filled morning of tubing down the Gunpowder Falls River. It was a perfect pandemic proposal.
Wedding Design Inspiration We really wanted to use as many local Baltimore vendors as possible and add as many touches as possible of our own likes and interests throughout the celebration.
What Was Unique and Special About Your Wedding Day We spent months collecting books to use as seating cards/favors. Gage hand wrote the guests' names on each one. We're still hearing from guests about what they thought of their books.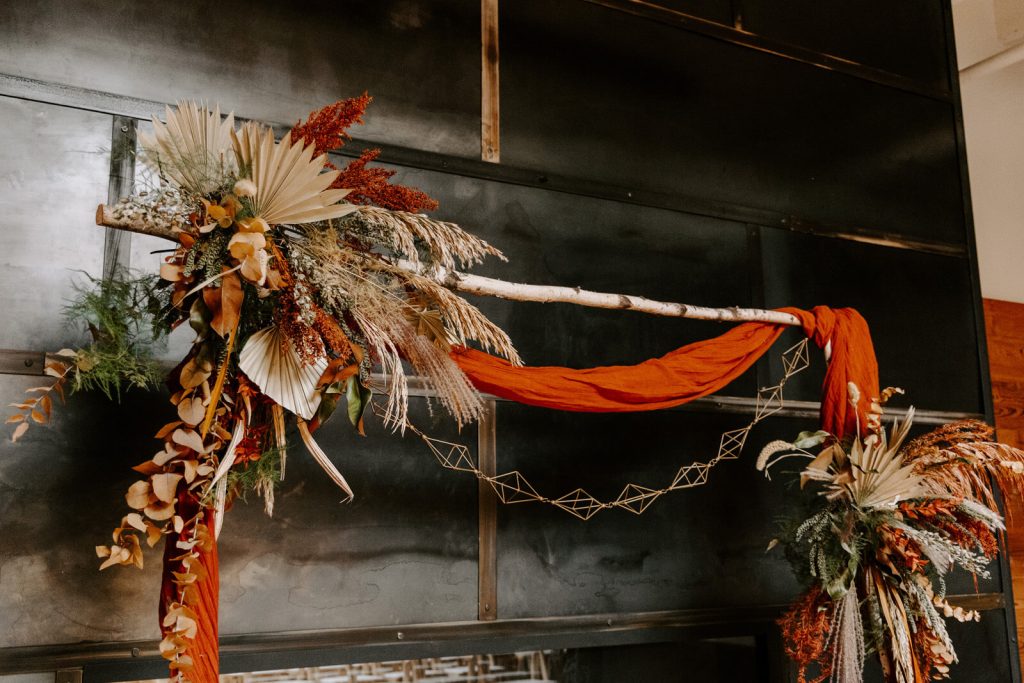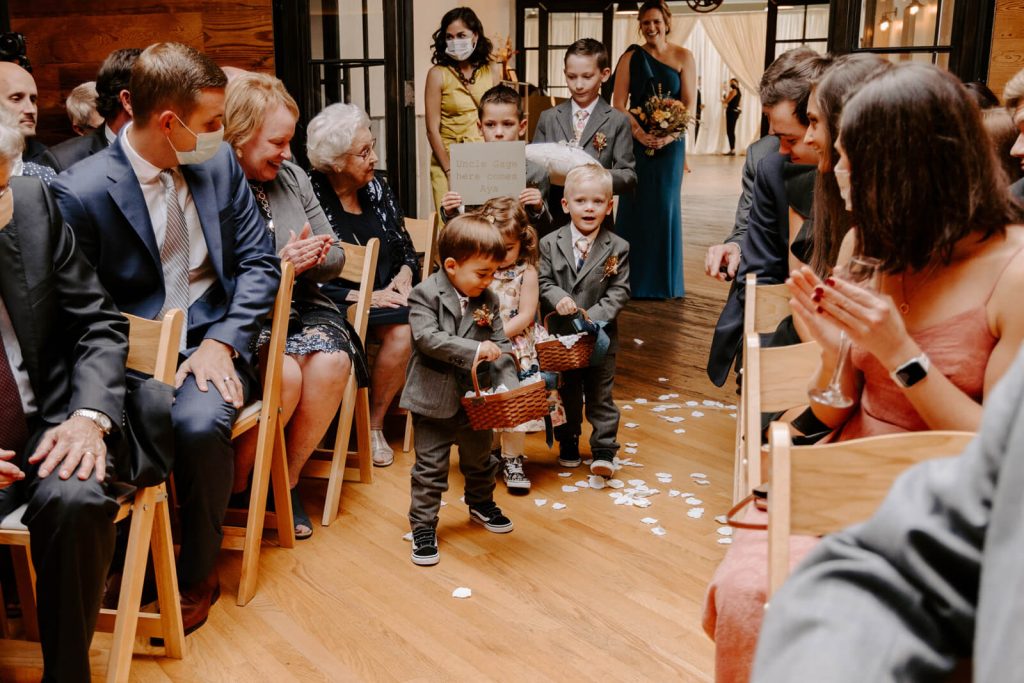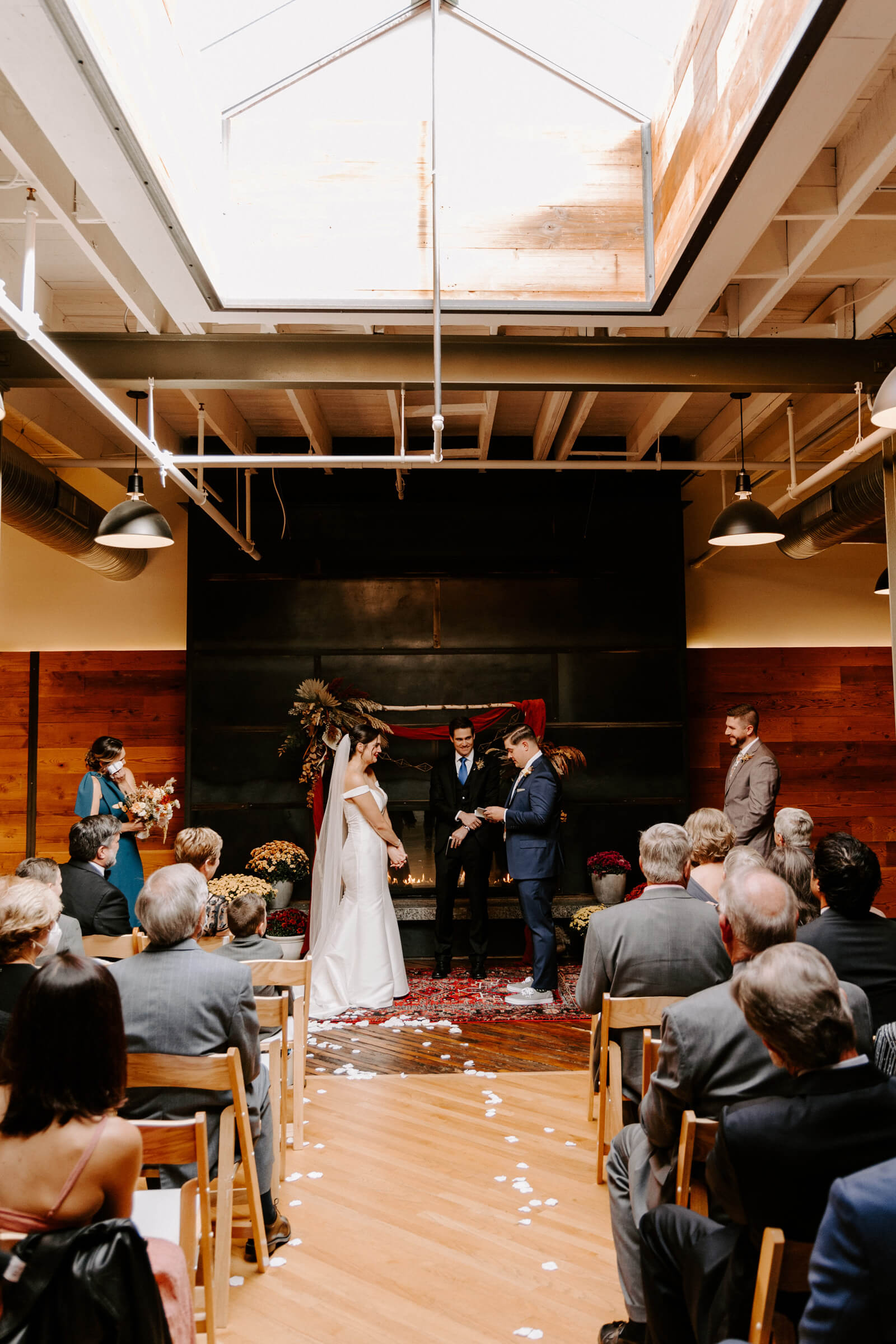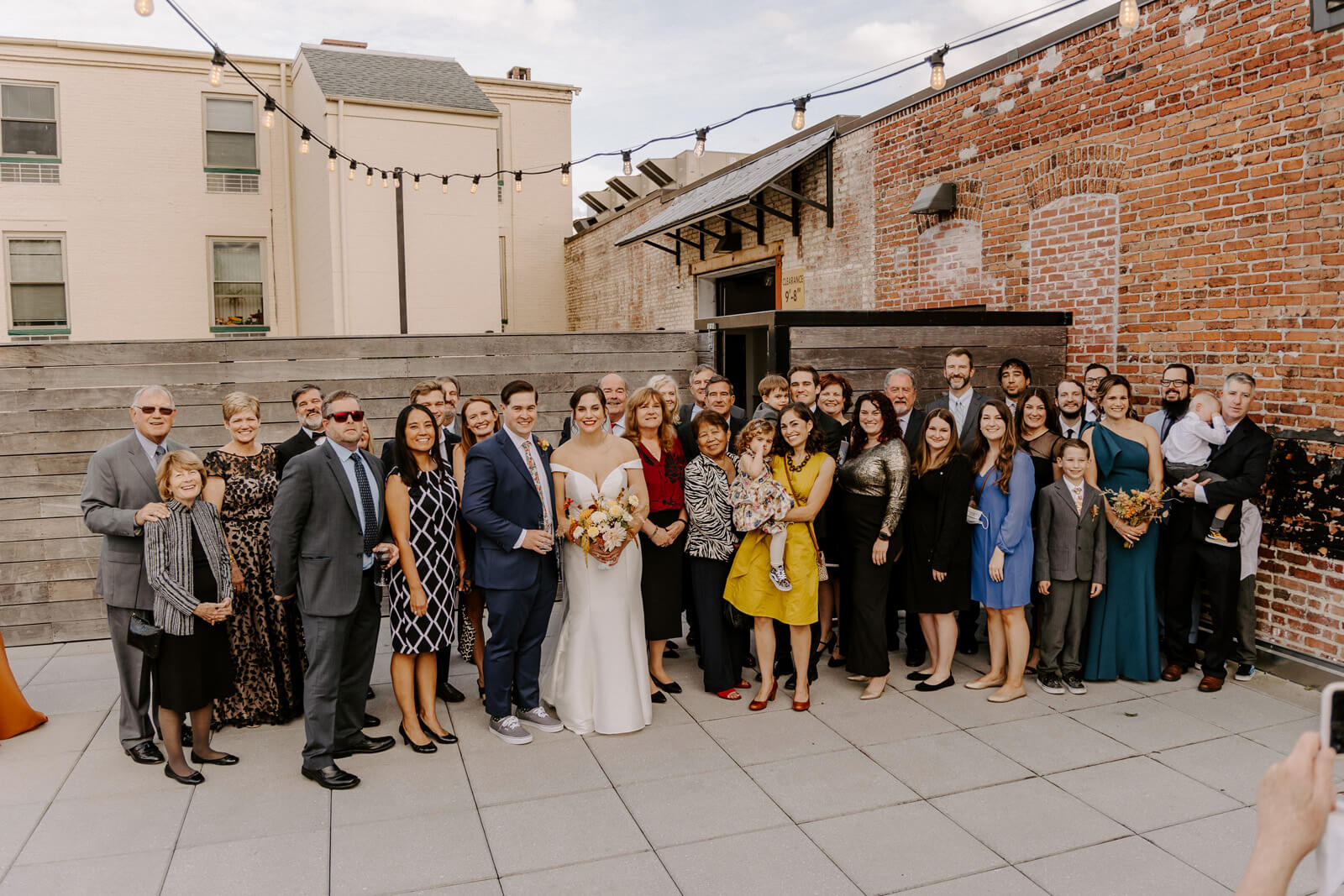 Favorite Details We have so many favorite touches it's hard to narrow them down. Here's a few: Gage is a Vans diehard, so we all wore Vans on the big day. Allie's nephews and niece even got to pick out their own pairs. We also had a donation box for BALT Legal and donated in honor of our wedding, which felt like a small way to give back to this city that we love. Our dog, Neville, couldn't be present for the celebrations, so we had dog treats made from the leftover mash from Full Tilt Brewing to give out to at the end of the night in honor of our pup.
Most Unexpected Event On Your Wedding Day Allie thought that getting beers from Full Tilt for a postnuptial cheers would be a perfect photo op.  Gage didn't quite get the aesthetic and picked a lime green beer—but we still got a great photo.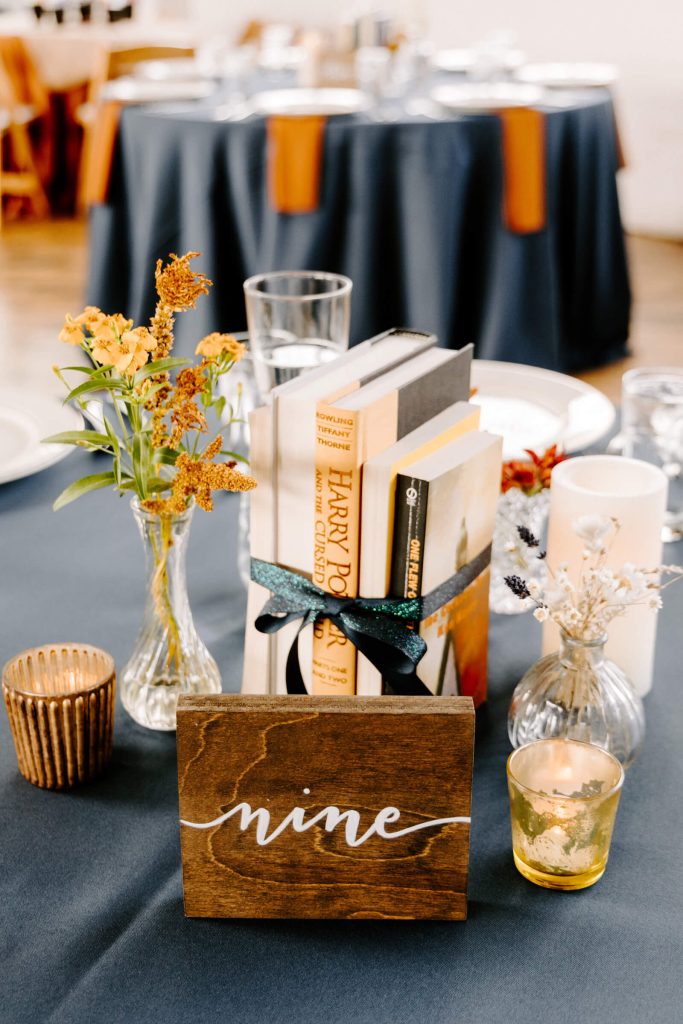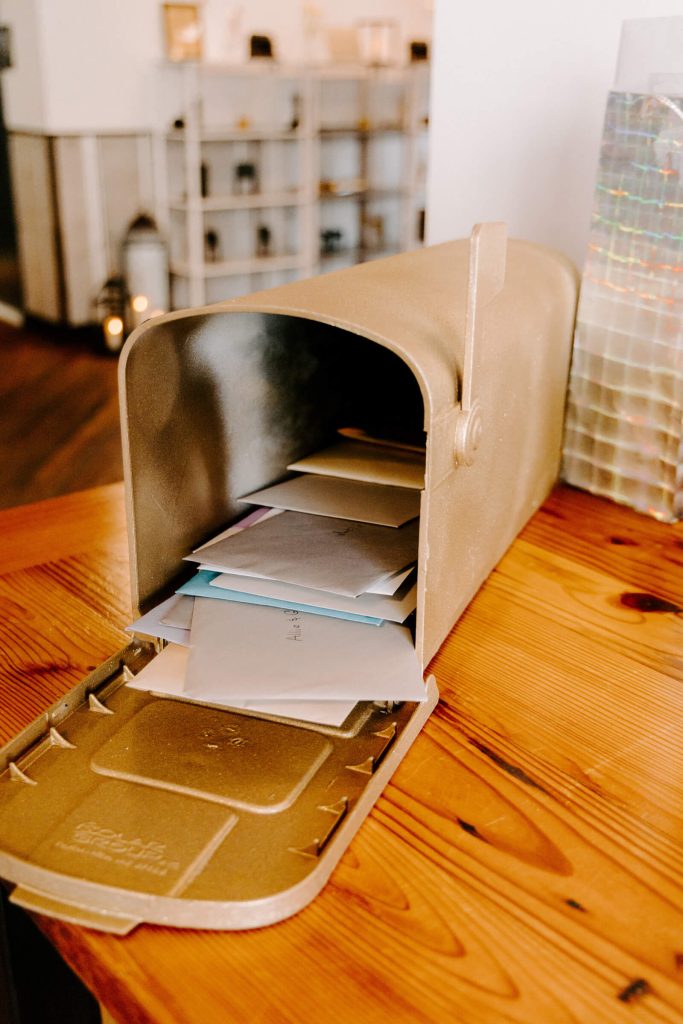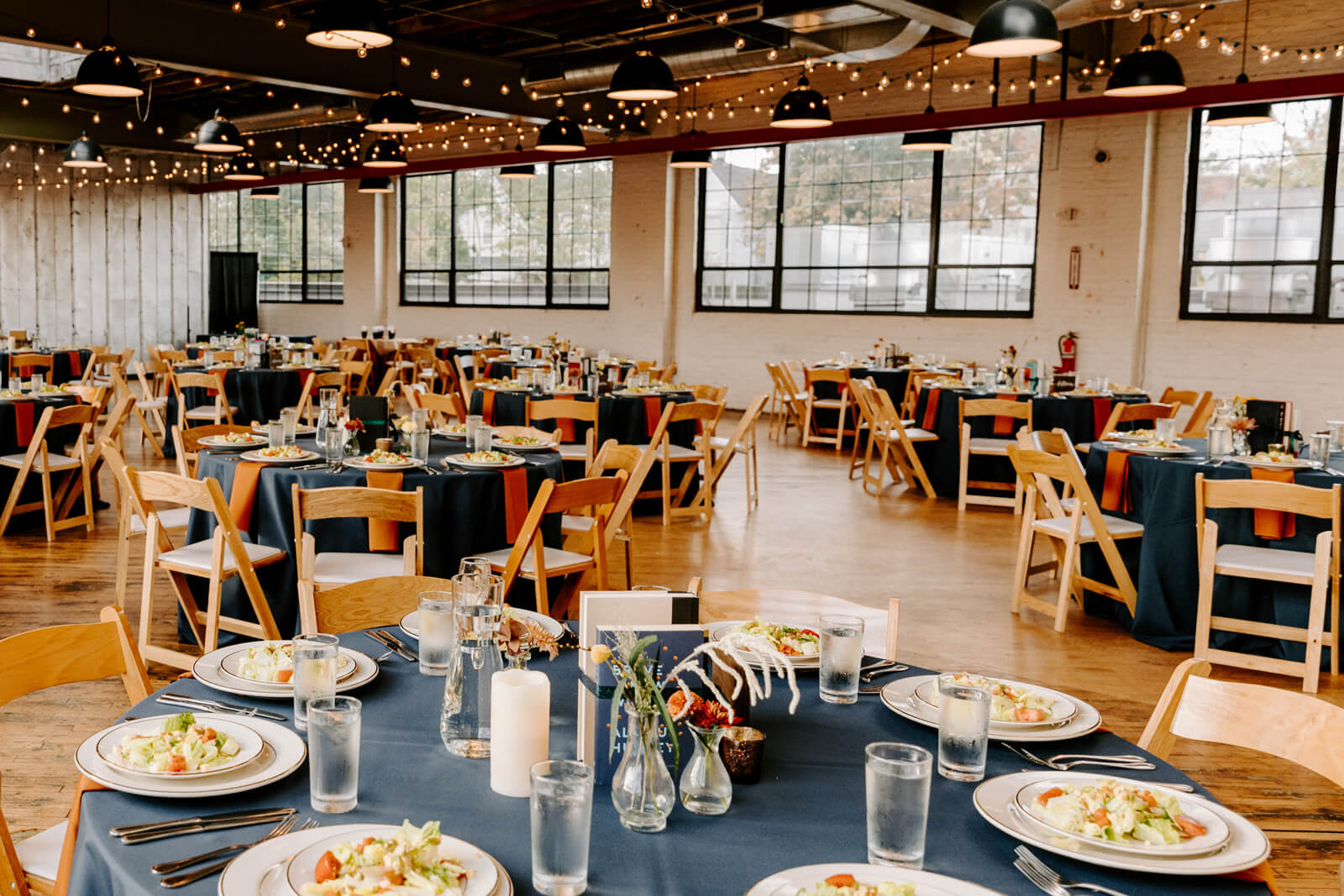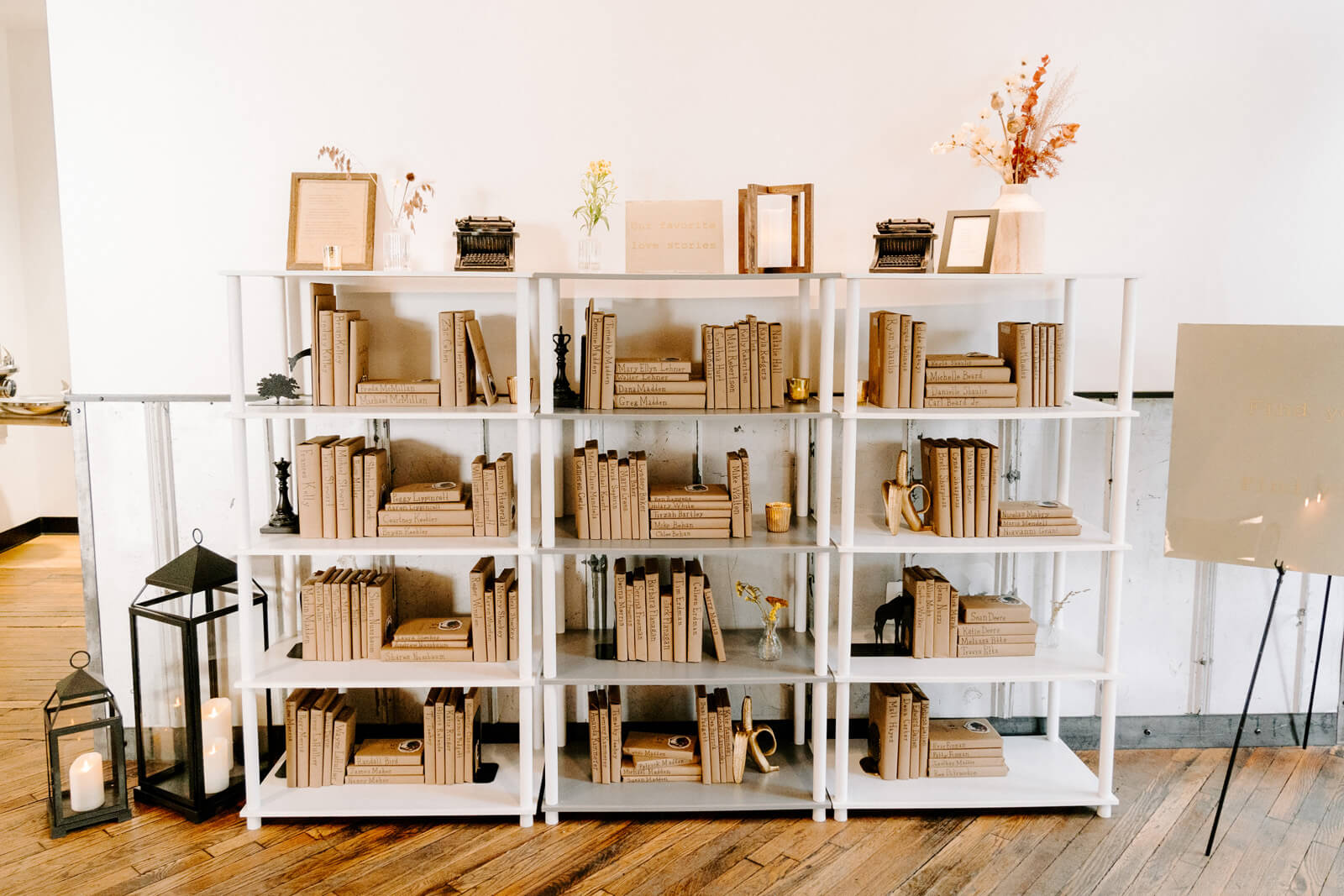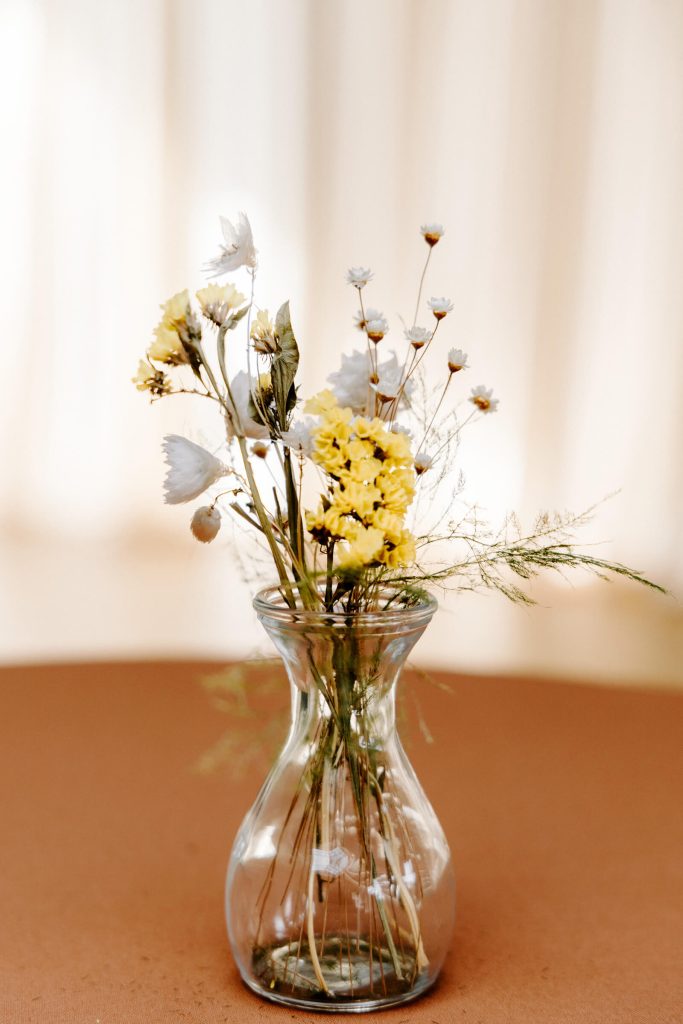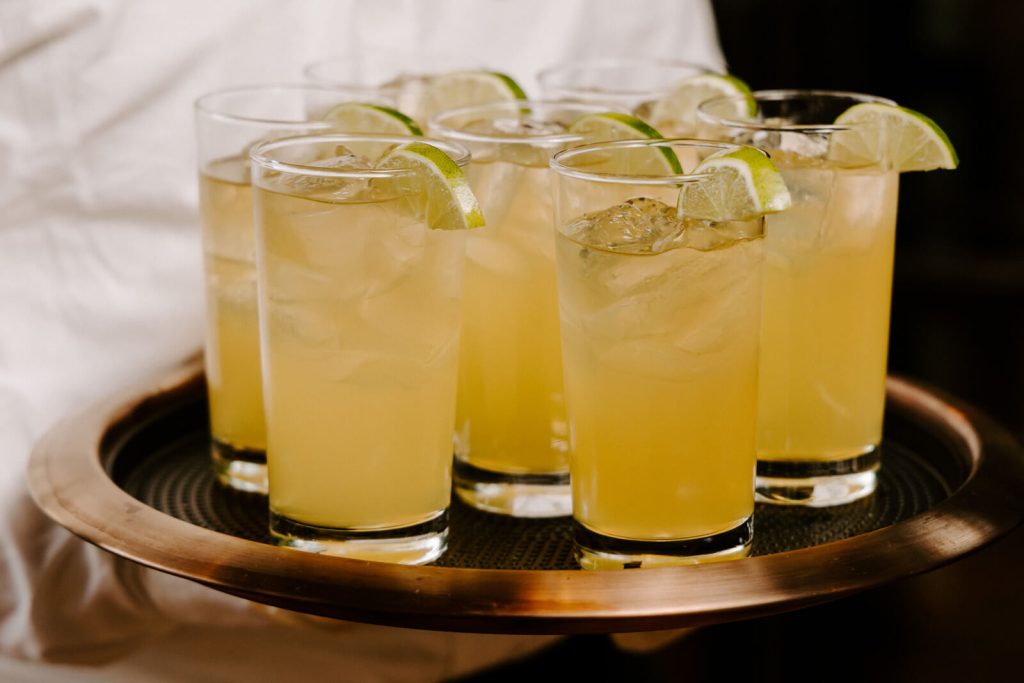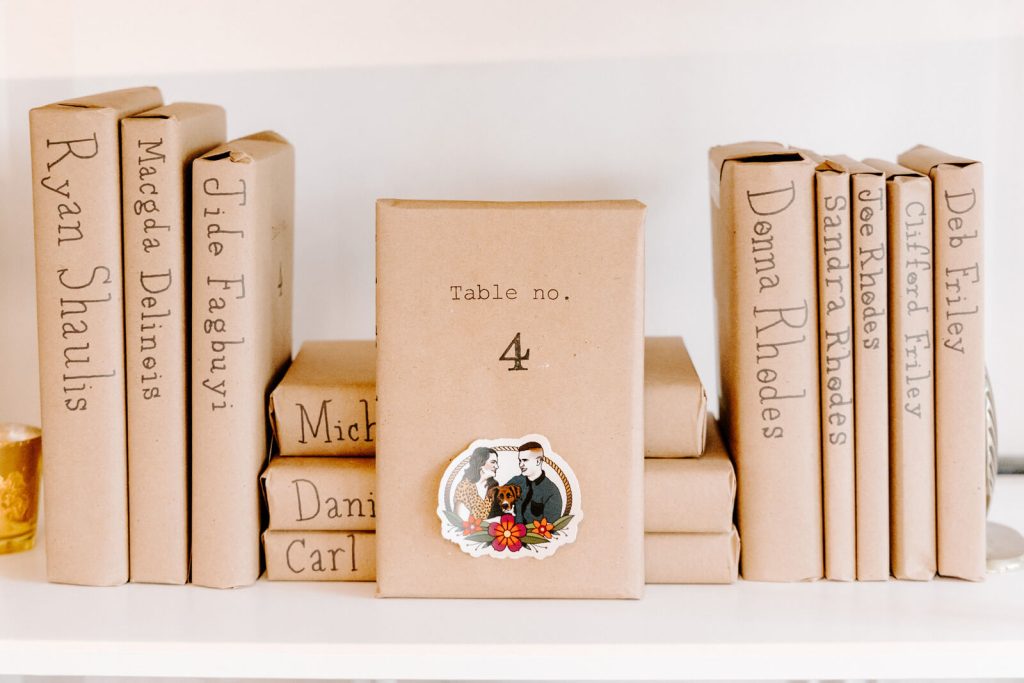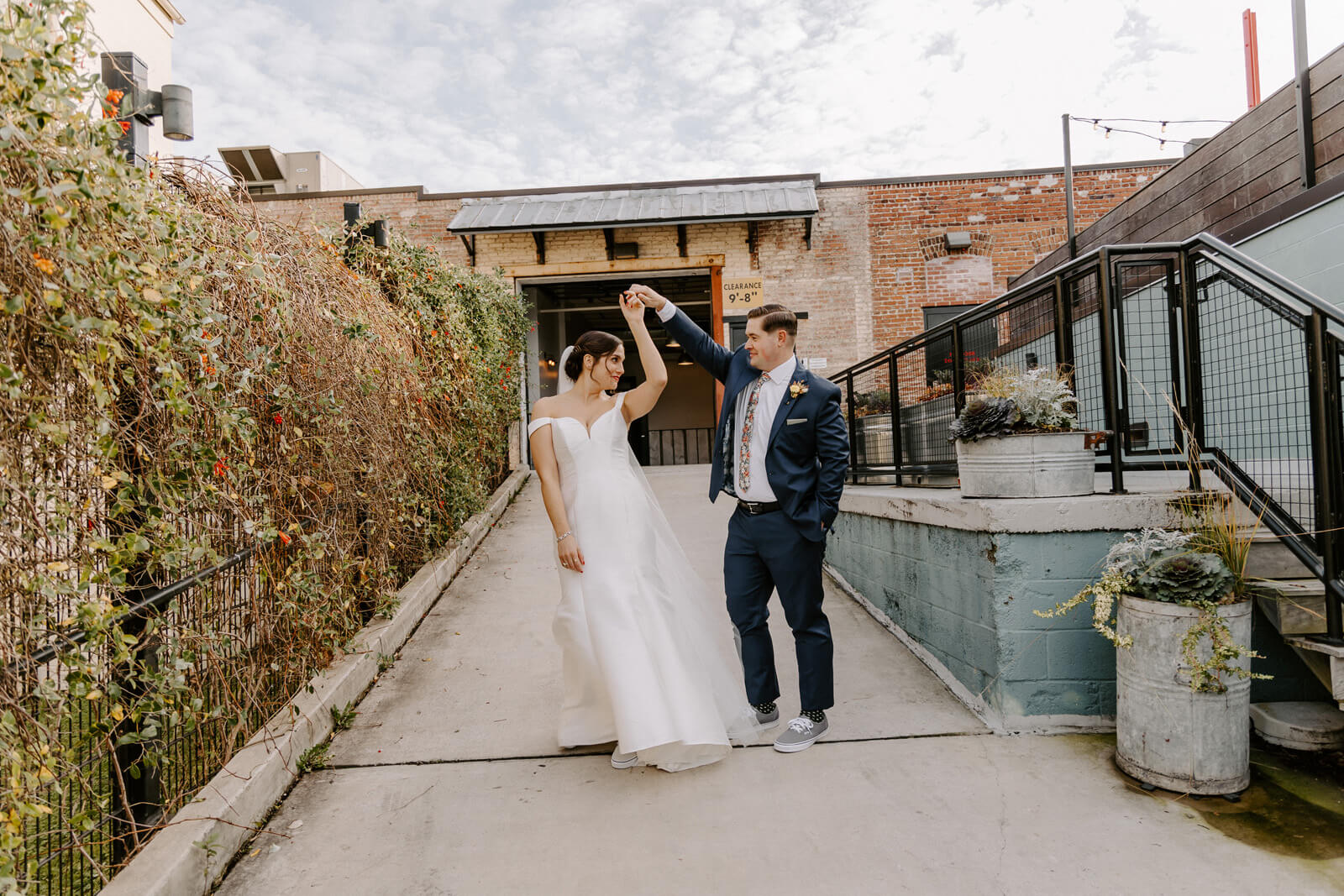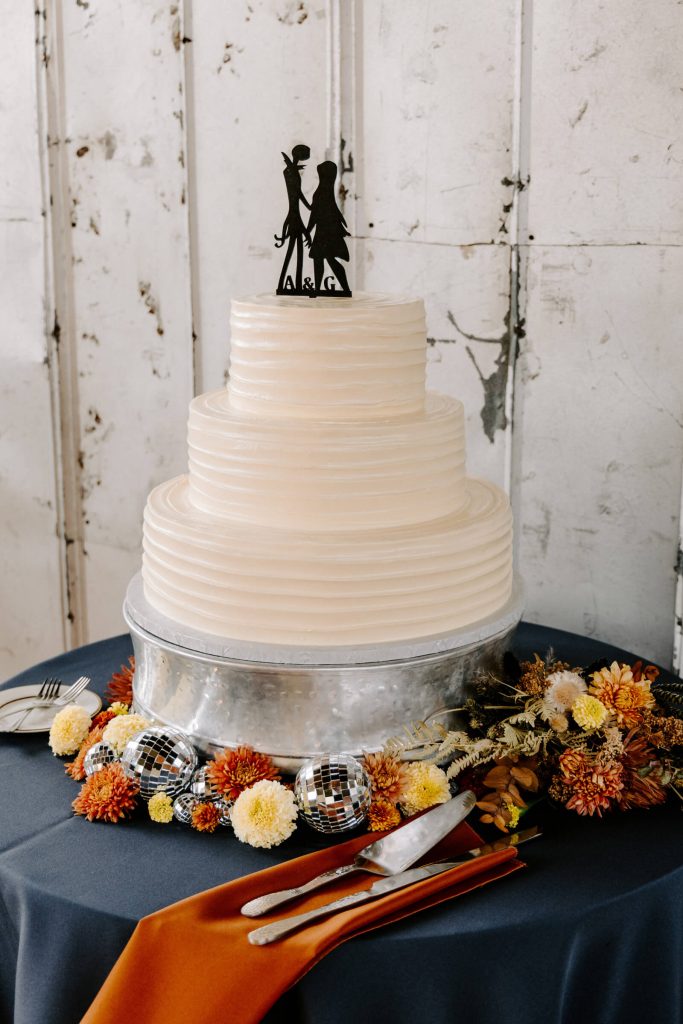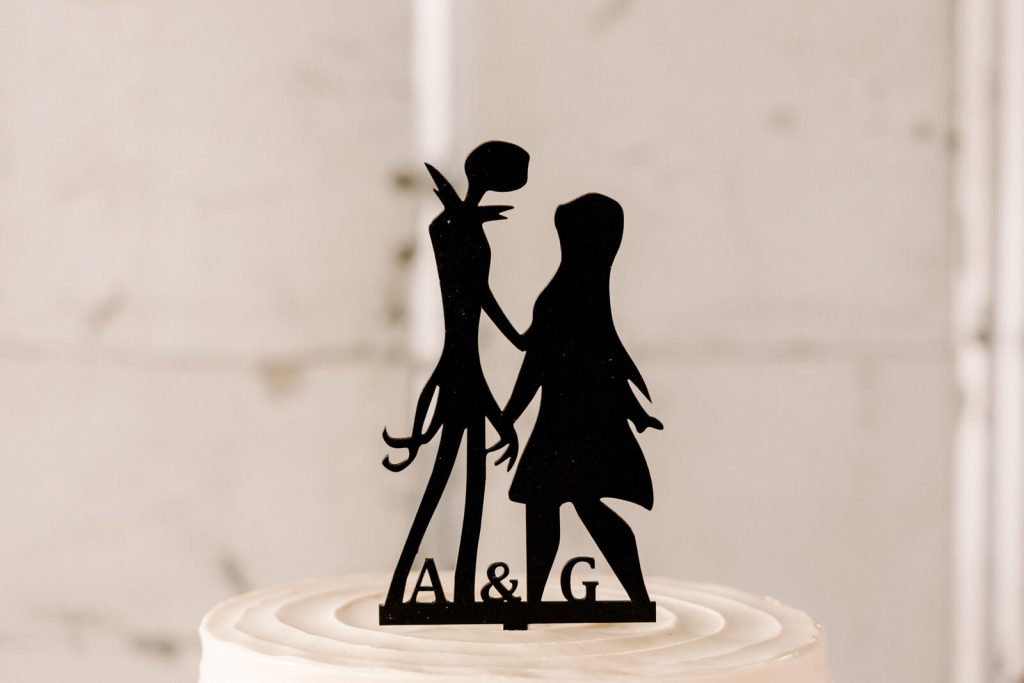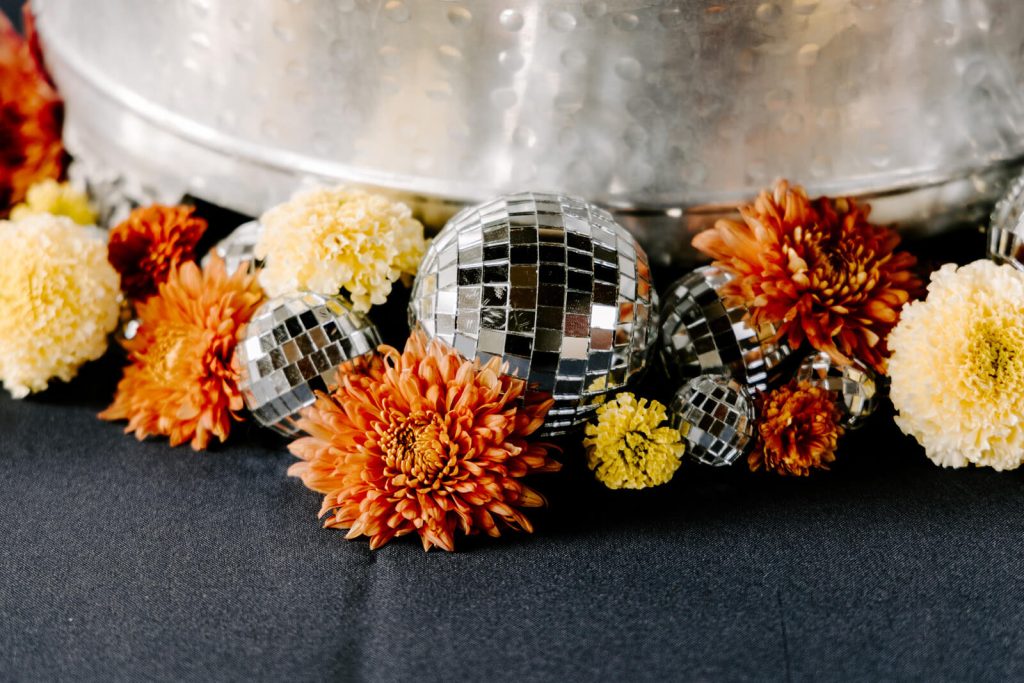 Piece of Advice Pick vendors that you love, and your day will be even more enjoyable. Being able to laugh with your photographer and swap stories with your florist makes all the difference. We also took some time alone after the celebrations to walk back to our hotel along the waterfront promenade and it was fantastic to spend some time reflecting on our day between just the two of us.