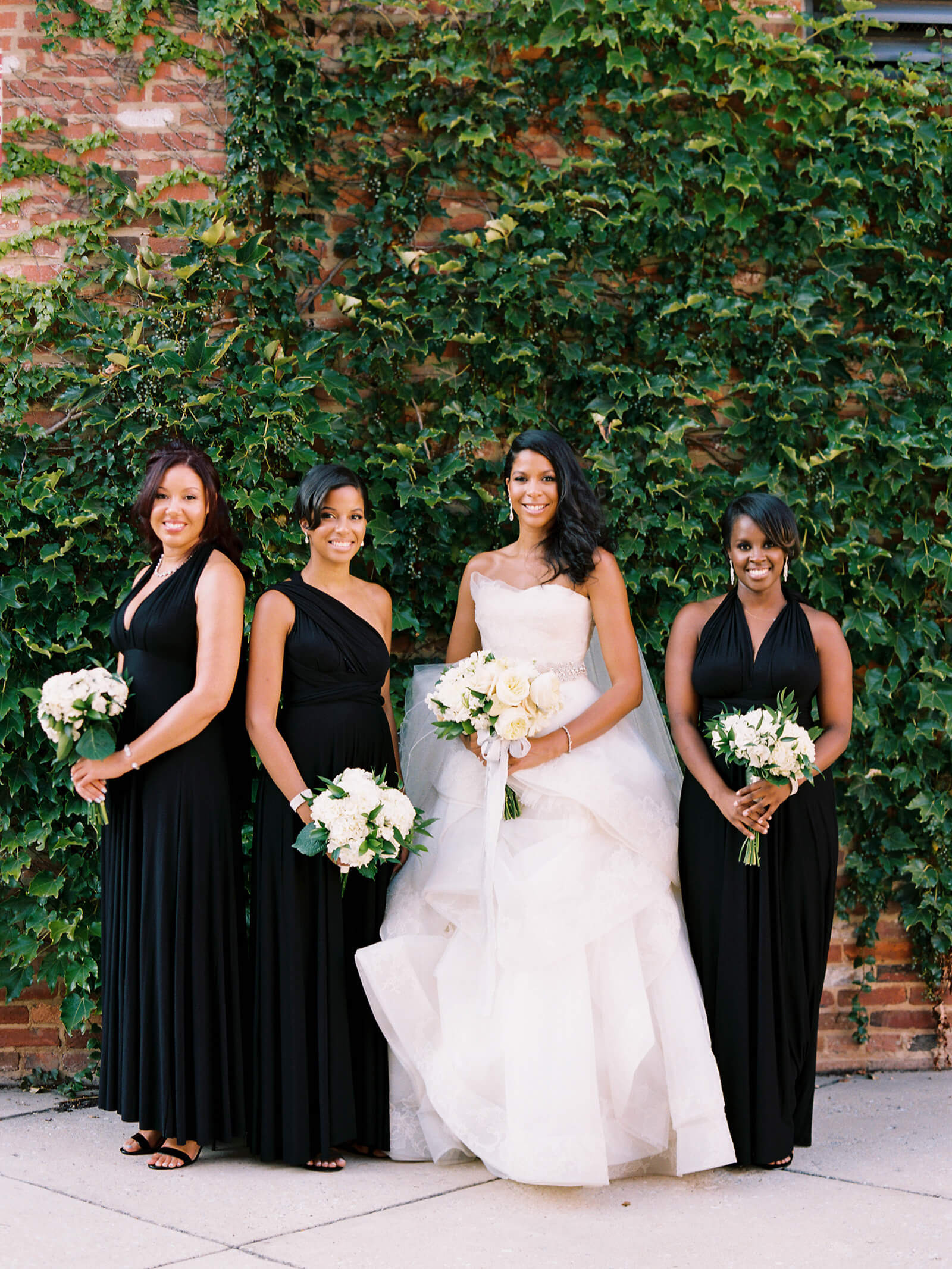 Occupations Jennifer is a Sponsorship Specialist; Dexter is an IT project manager
Wedding date August 19, 2017
Number of Attendees 135
Number of Attendants 10 (Four groomsmen, three bridesmaids, one flower girl and two ring bearers)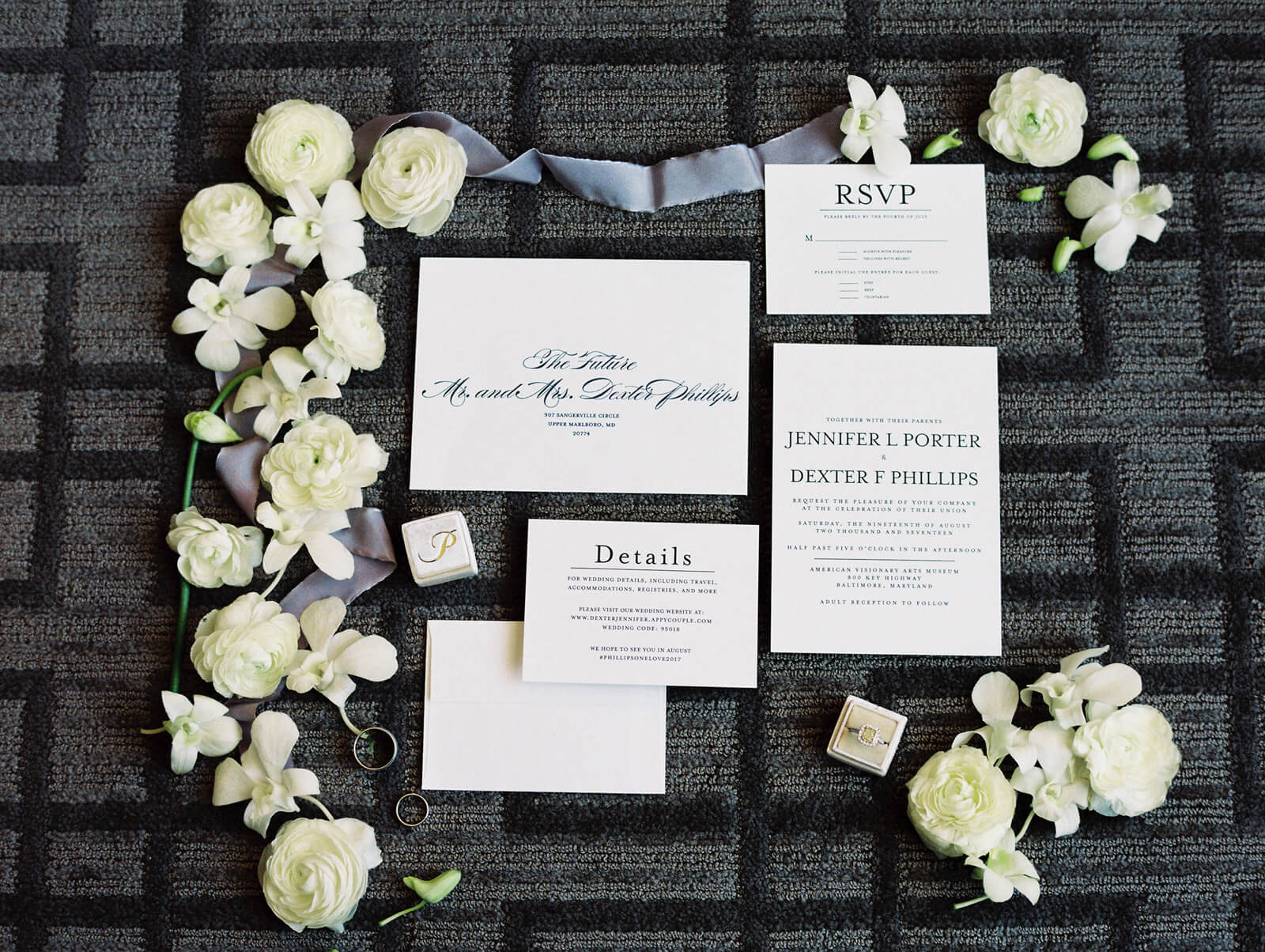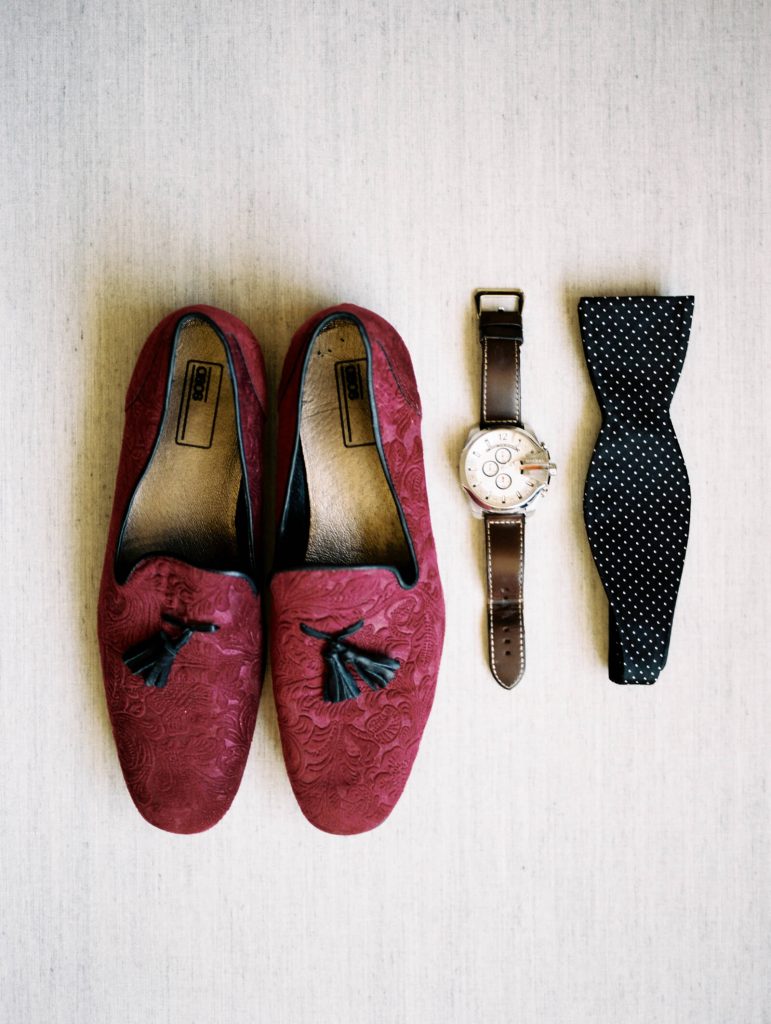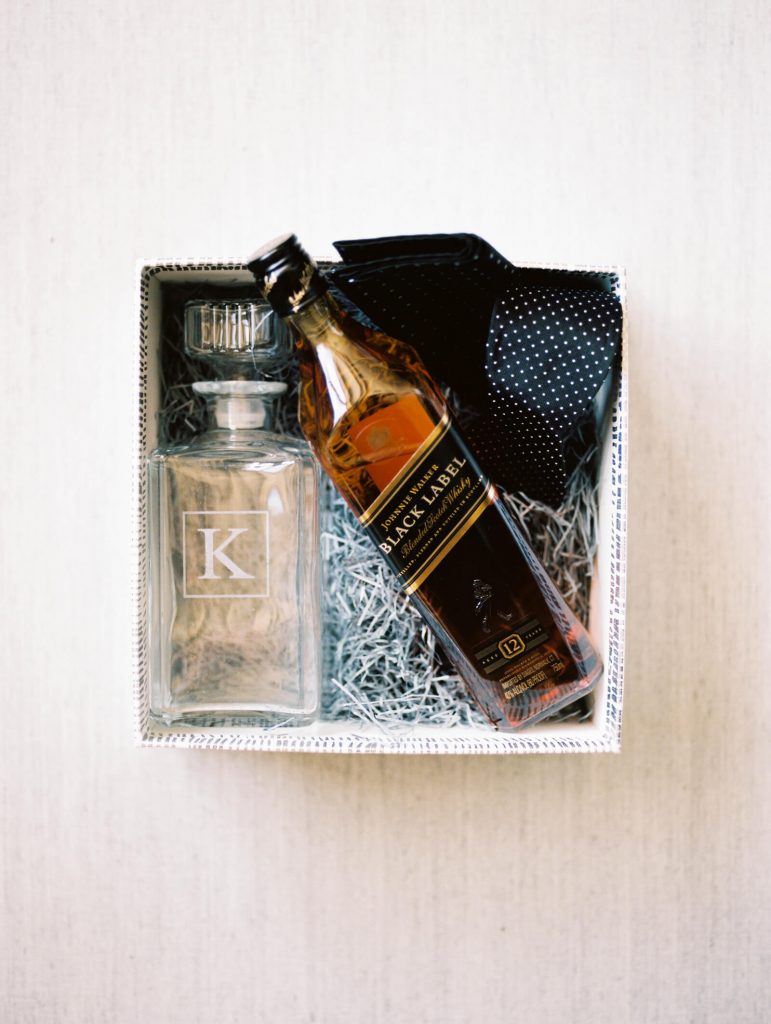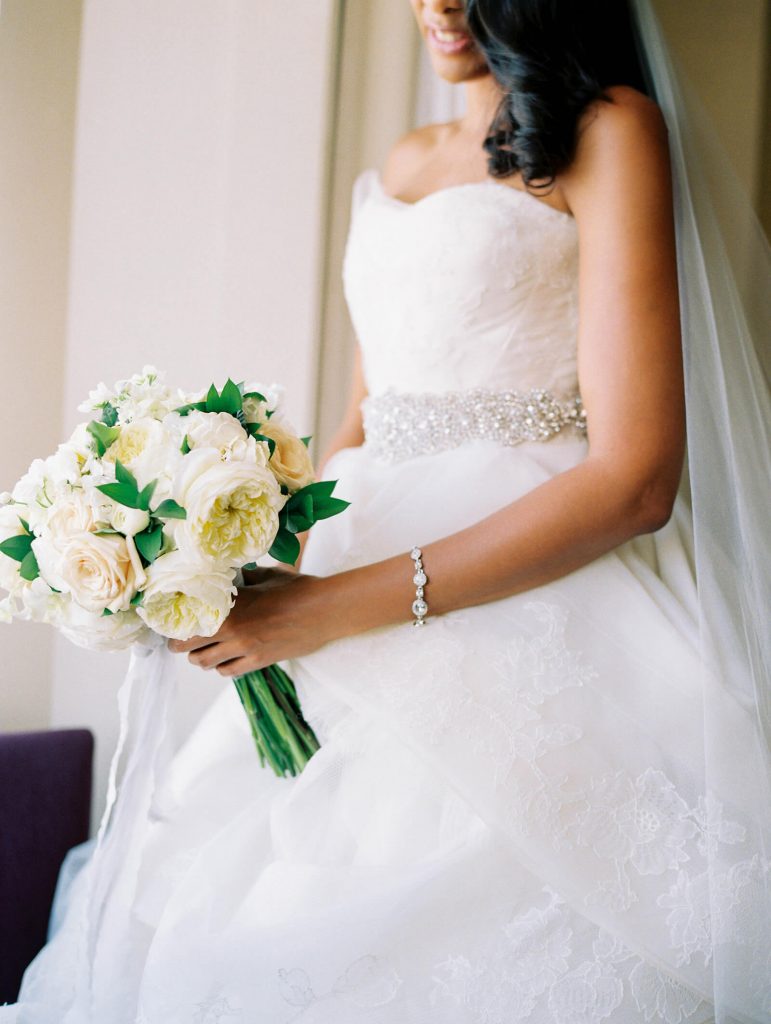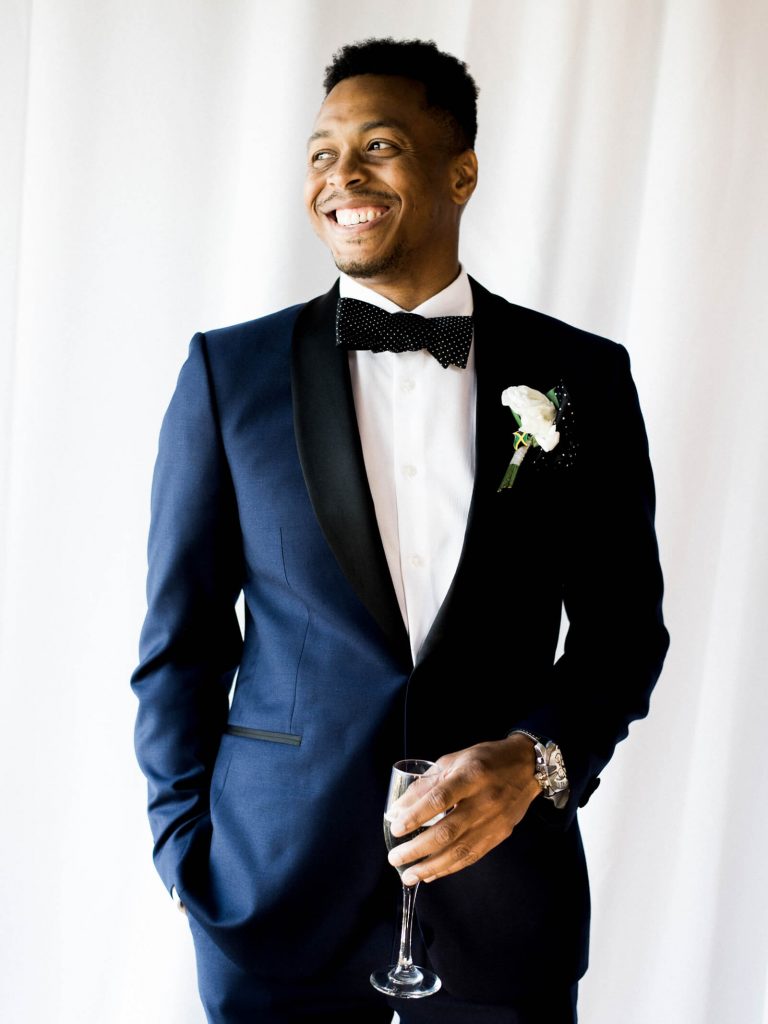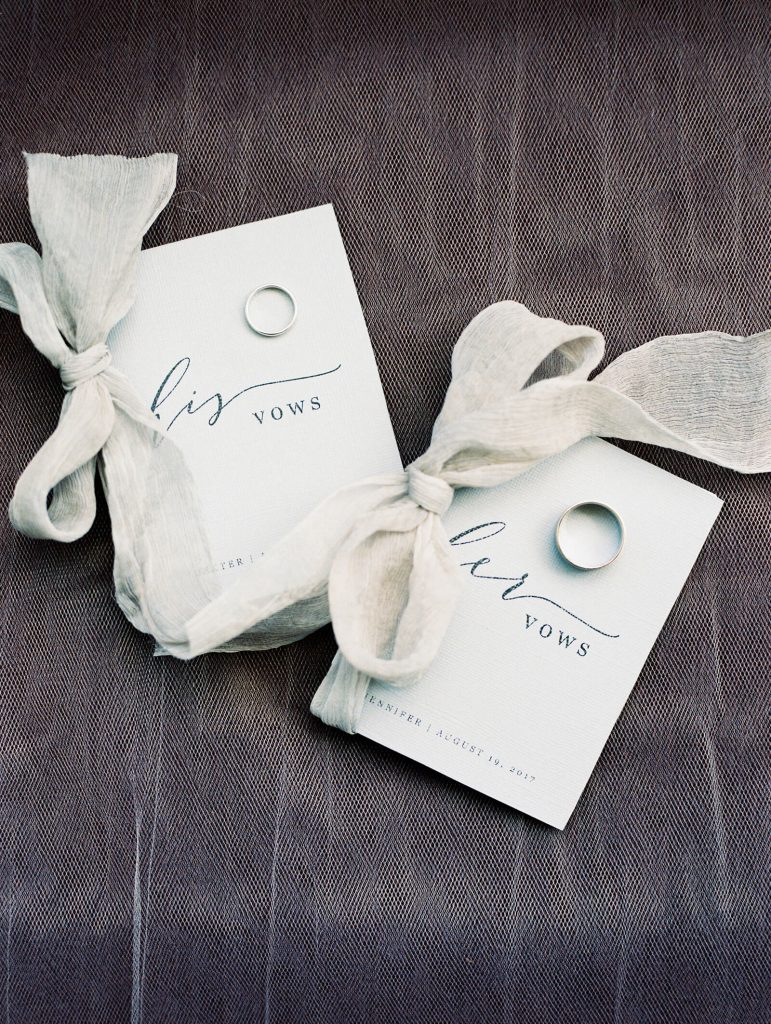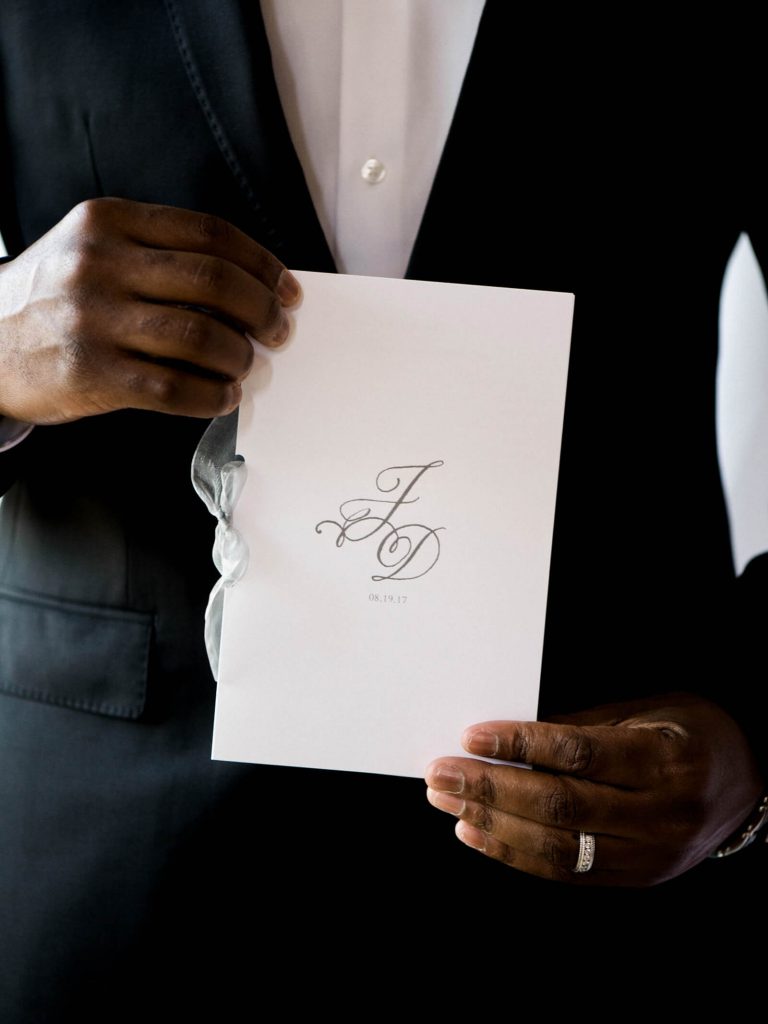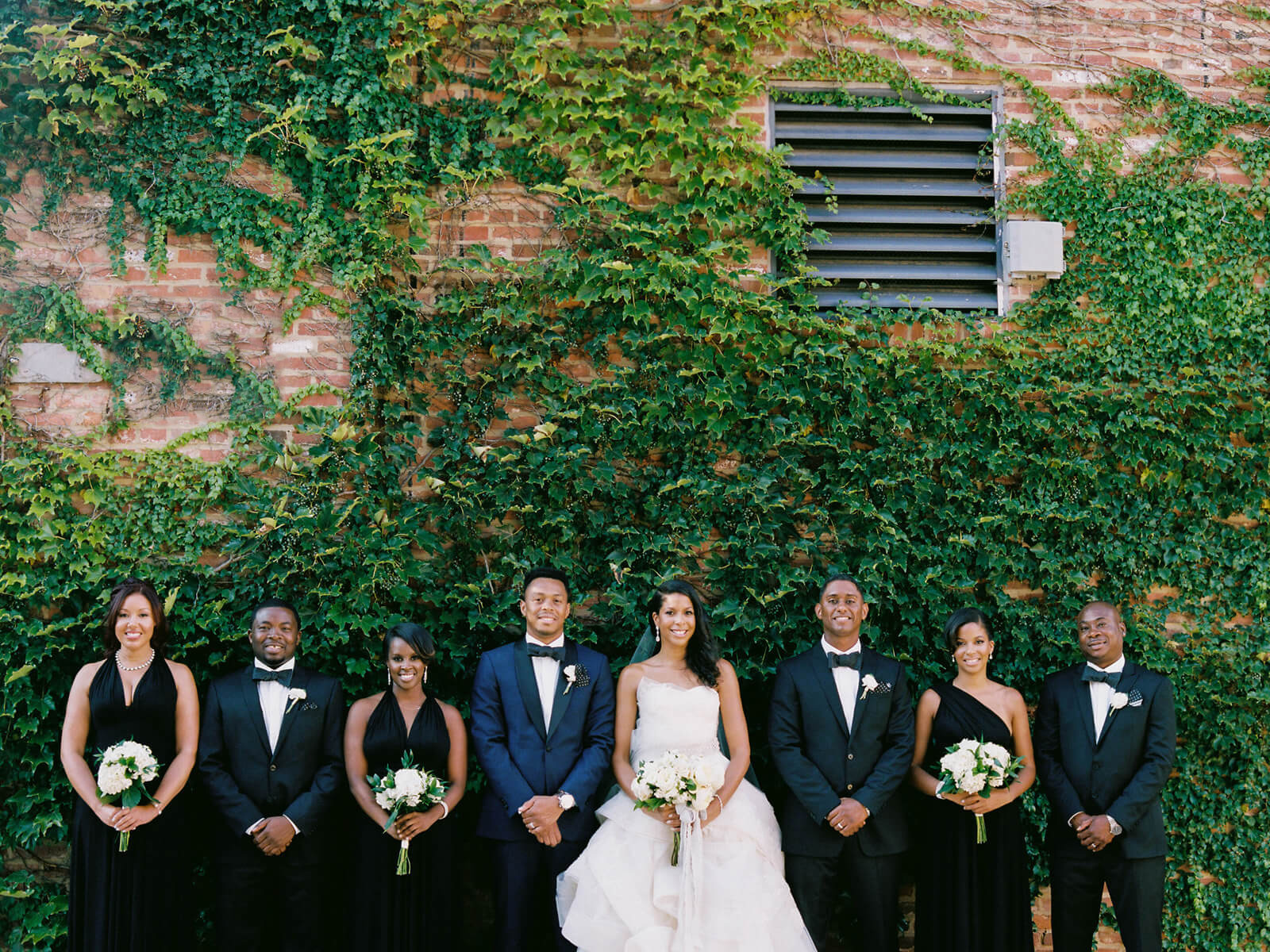 How You Met We met in the summer of 2012 at a bar in Washington DC. I was waiting for my friend and Dexter and his friend came up to me. Little did I know at that time, but Dexter had seen me once or twice before at other events and decided that it was time to finally introduce himself. We immediately started dating. I actually was going to turn around when I saw him on our first date though because he had these sneakers on with patent leather details. I remember thinking, "Oh this isn't going to last." LOL! We became an official couple six months later, taking our time to get to know each other.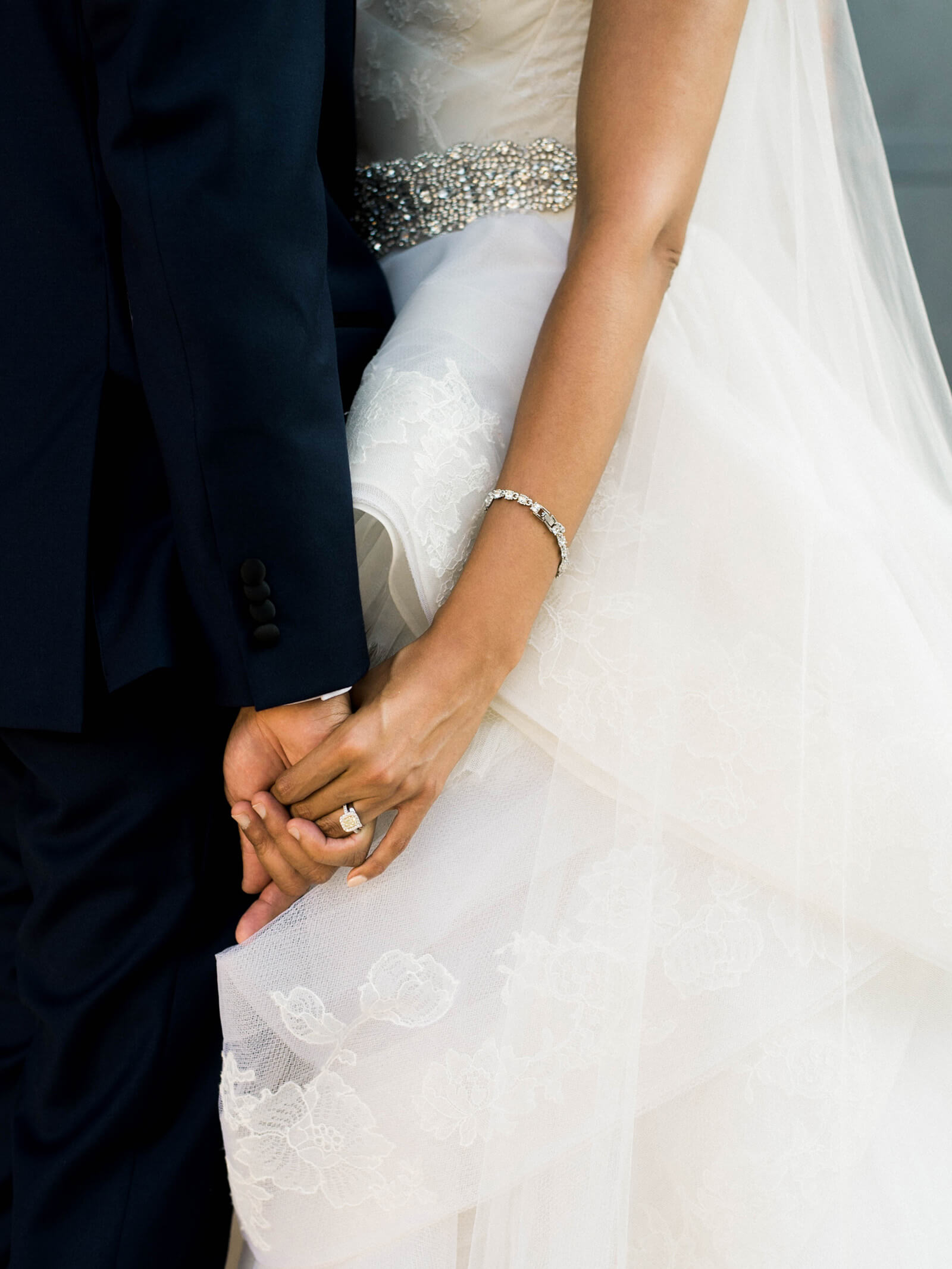 The Engagement We were engaged in September 2016. We were at Dexter's house for a BBQ in front of our friends and it was a complete surprise. I should have caught on as he never throws large events at his house and my friends told me they thought he would propose. But I thought for sure that he would not because we had never even discussed what type of ring I wanted. It turned out that Dexter had purchased my ring months before and was just waiting for the perfect moment. I used to rip photos of engagement rings out of magazines and save them for "that" time, never telling him. He just happened to see a particular magazine tear with a yellow diamond (my absolute favorite) and snapped a picture of the page while I was out of the room and had a jeweler that was a family friend replicate it.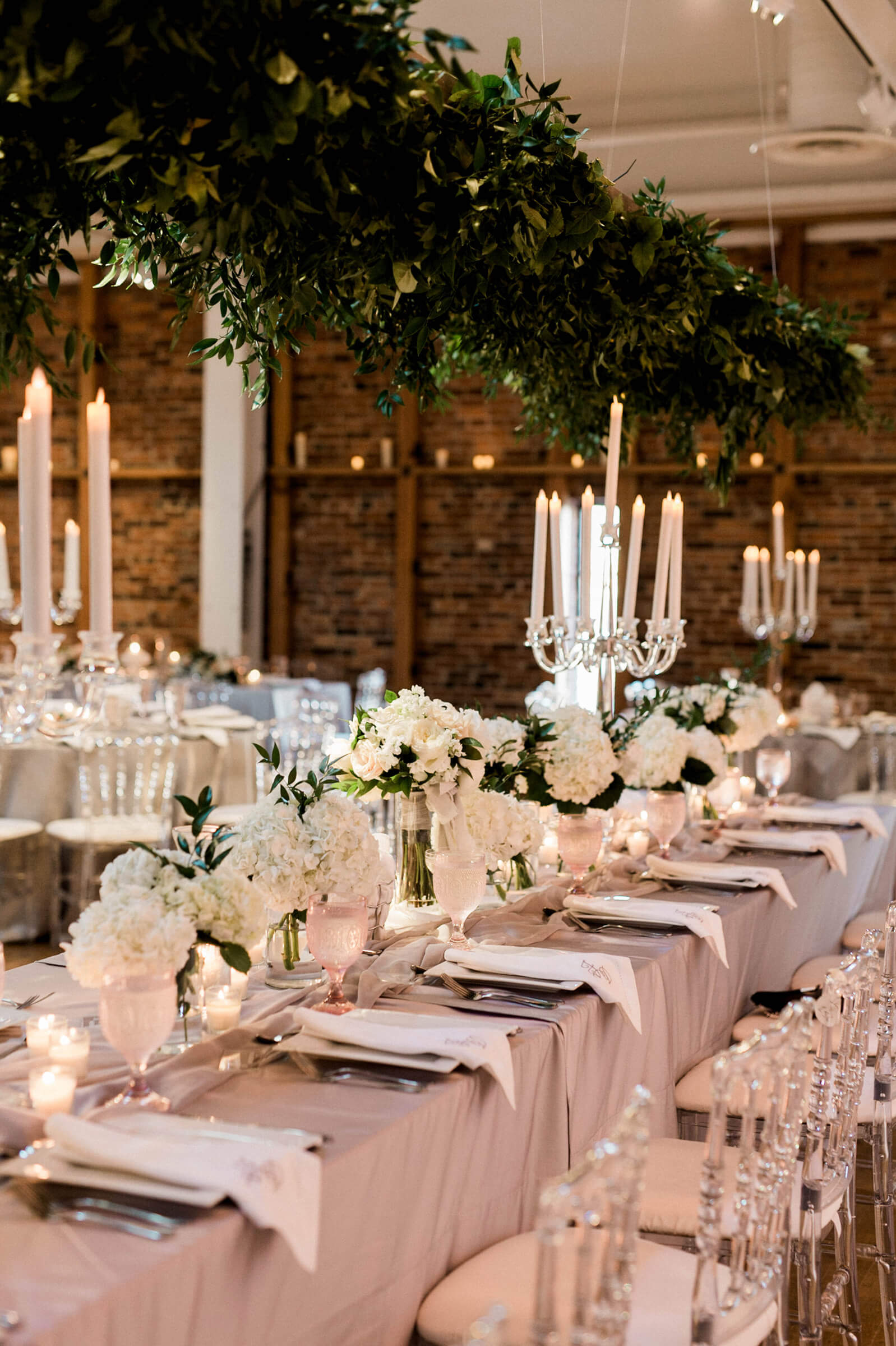 Wedding Design Inspiration Romantically modern
What Was Unique and Special About Your Wedding Day Dexter is Jamaican, and we wanted to incorporate as much of the Caribbean culture as we could without it being obnoxious. Our DJ was Caribbean, we had Bob Marley quotes on our cocktail napkins, one of our signature cocktails was a Dark 'n Stormy made with Jamaican rum, and our welcome boxes included a nod to Jamaican culture with bottles of Ting included.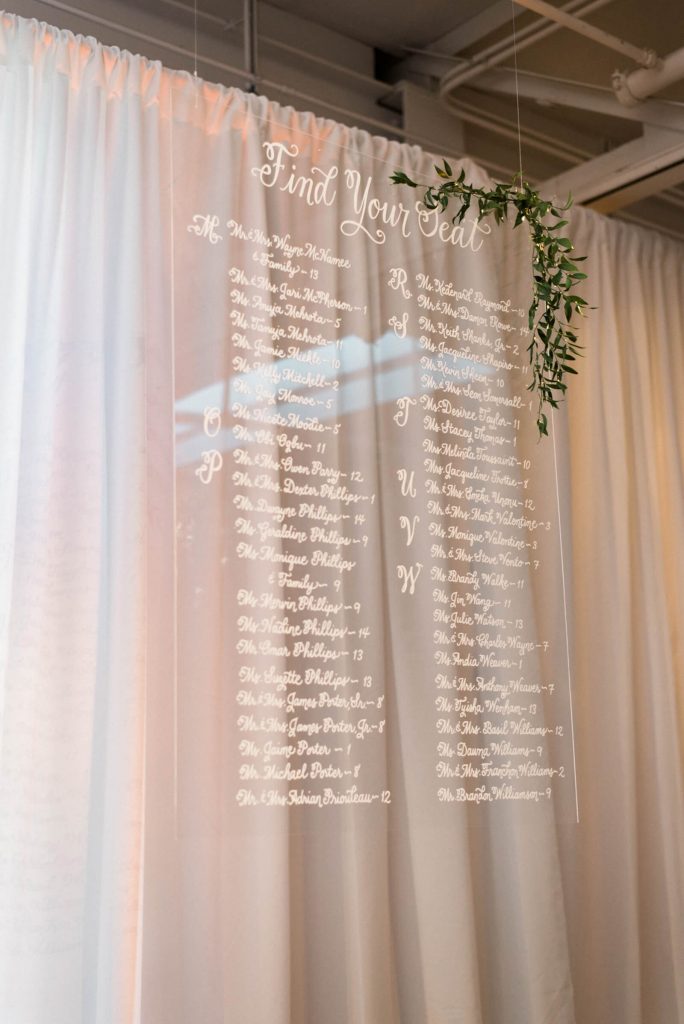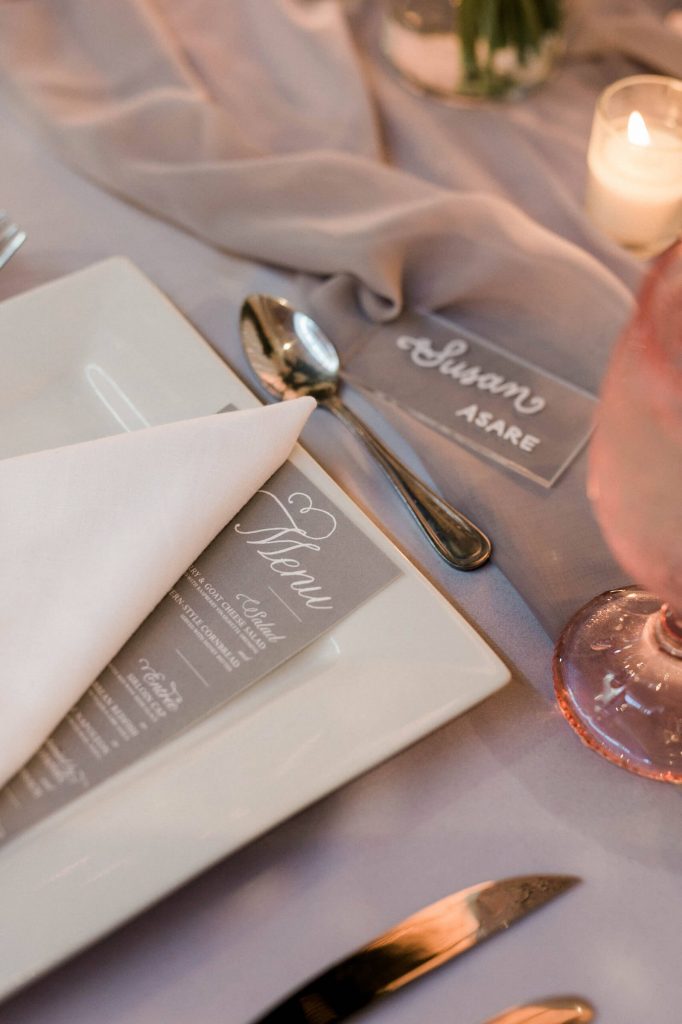 Favorite Details All the Lucite and crystal items (chairs, candelabras, monogrammed table numbers) along with the large greenery arrangement over the head table and the tulle backdrop, a DIY labor of love.
Piece of Advice Hire a wedding planner, if only a day of coordinator. Ours was our voice of reason and backbone during this entire process and we could not have done it without her. Other than that, keep an open mind, compromise and don't skimp on photography or videography.