This originally ran as a Local Love in the 2022 issue.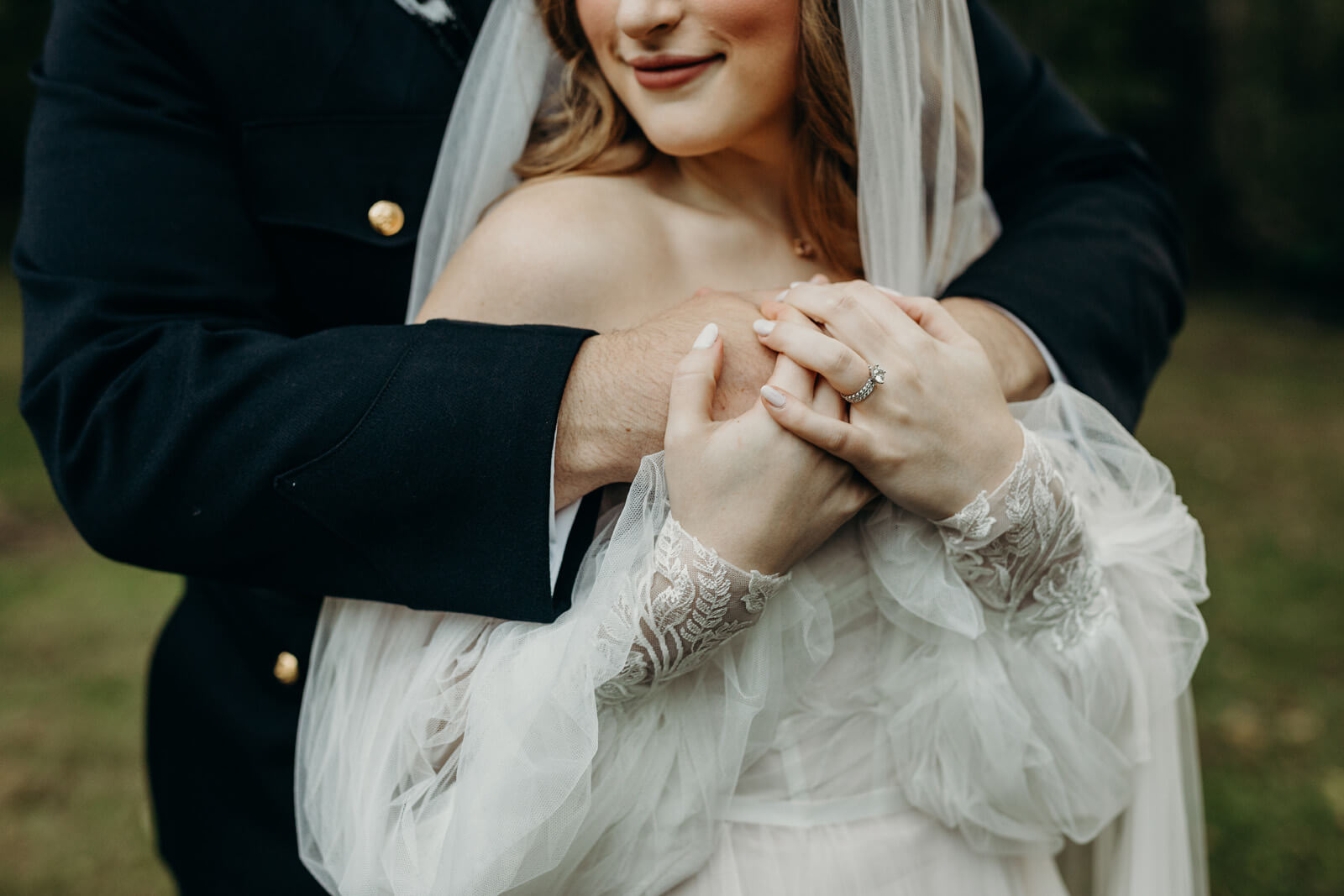 Wedding Date October 24, 2020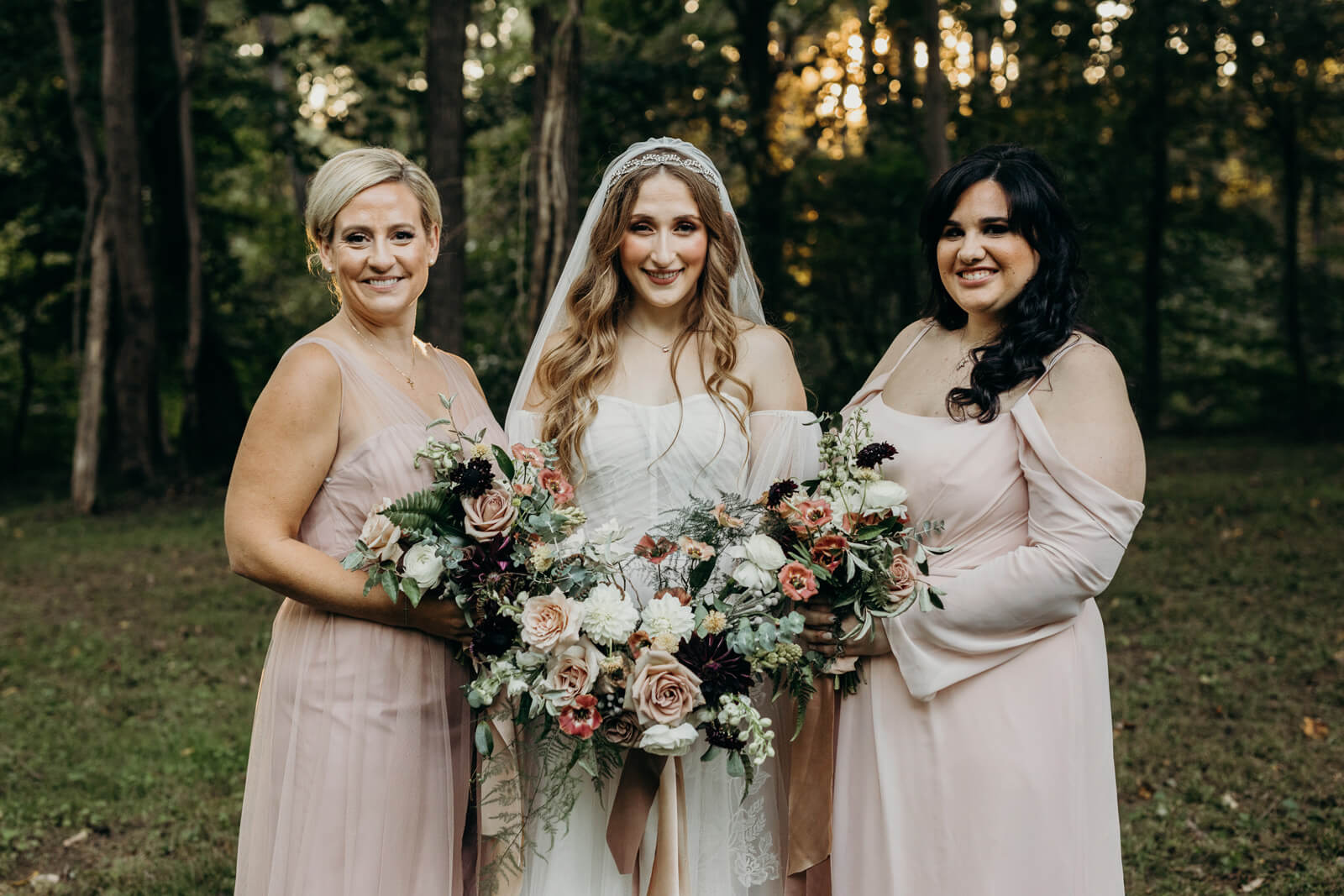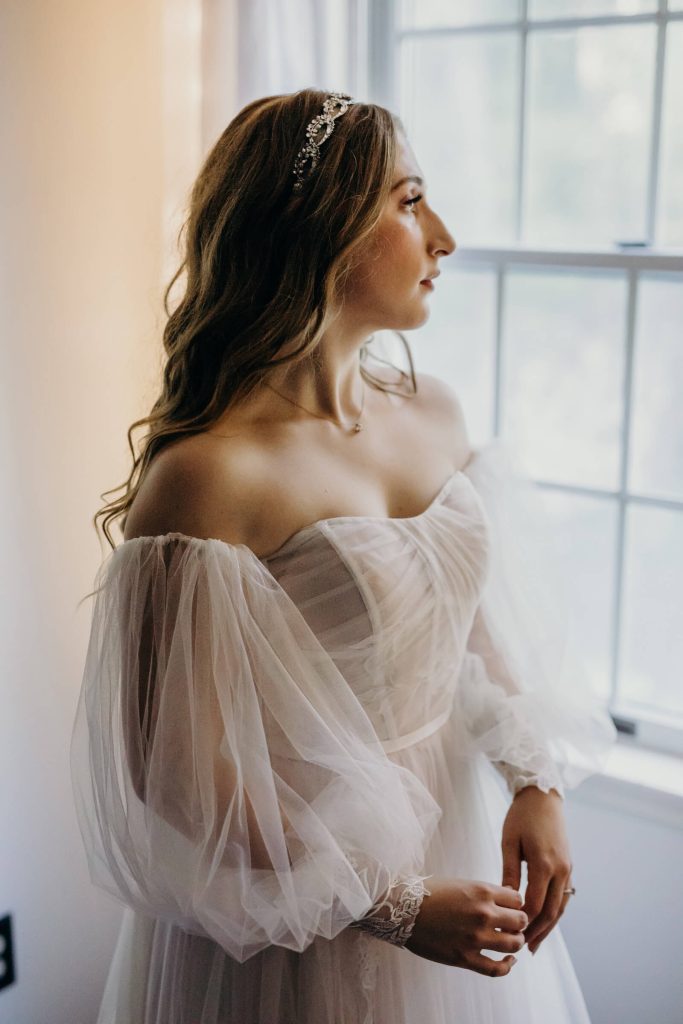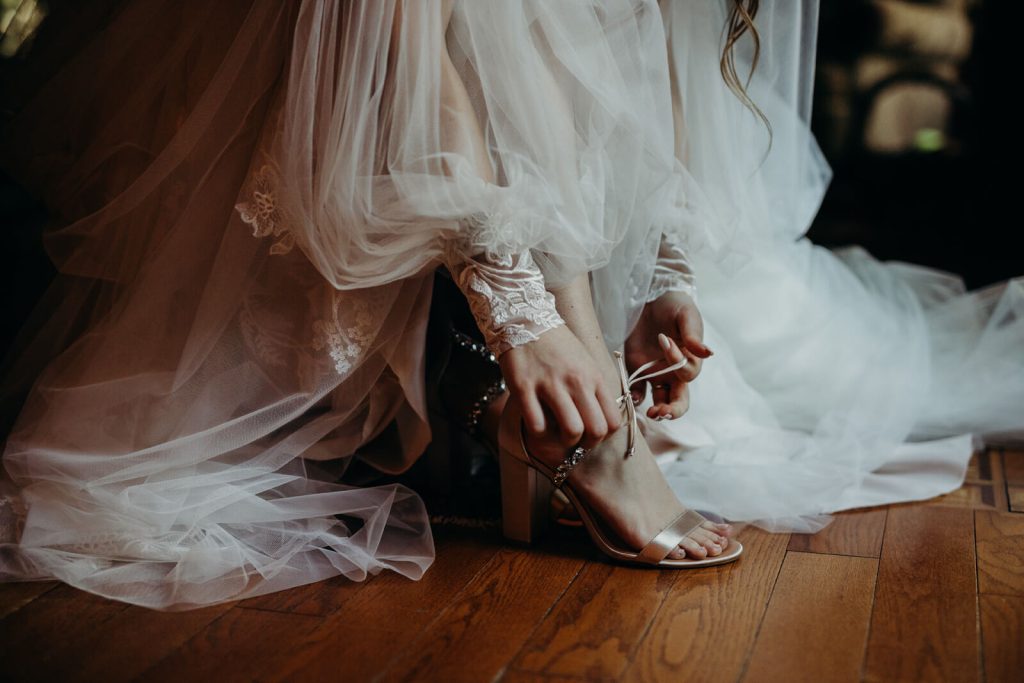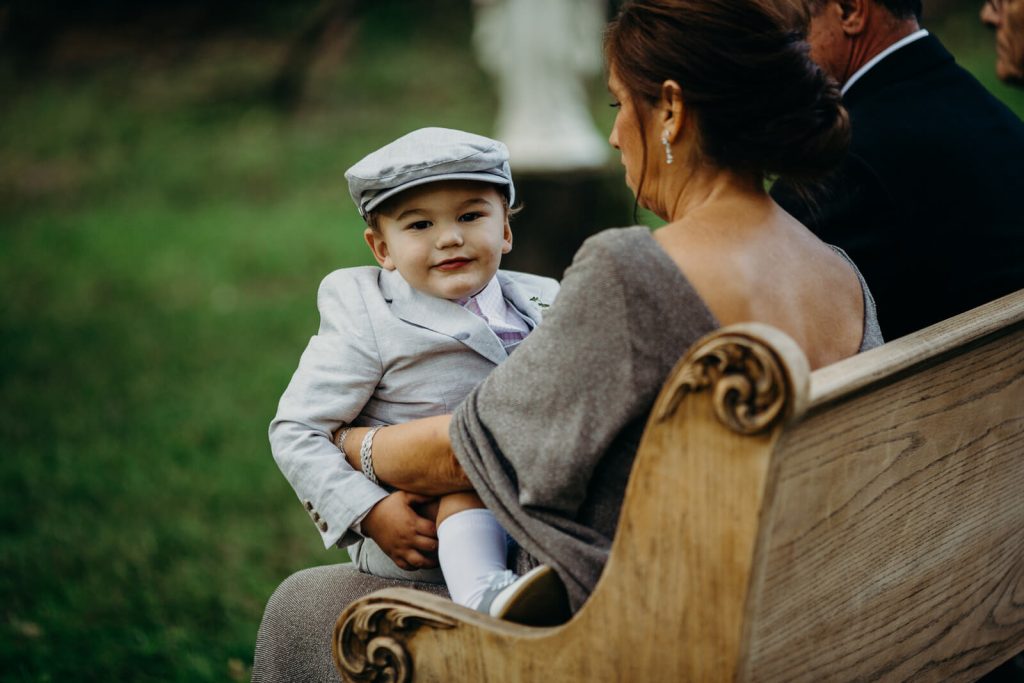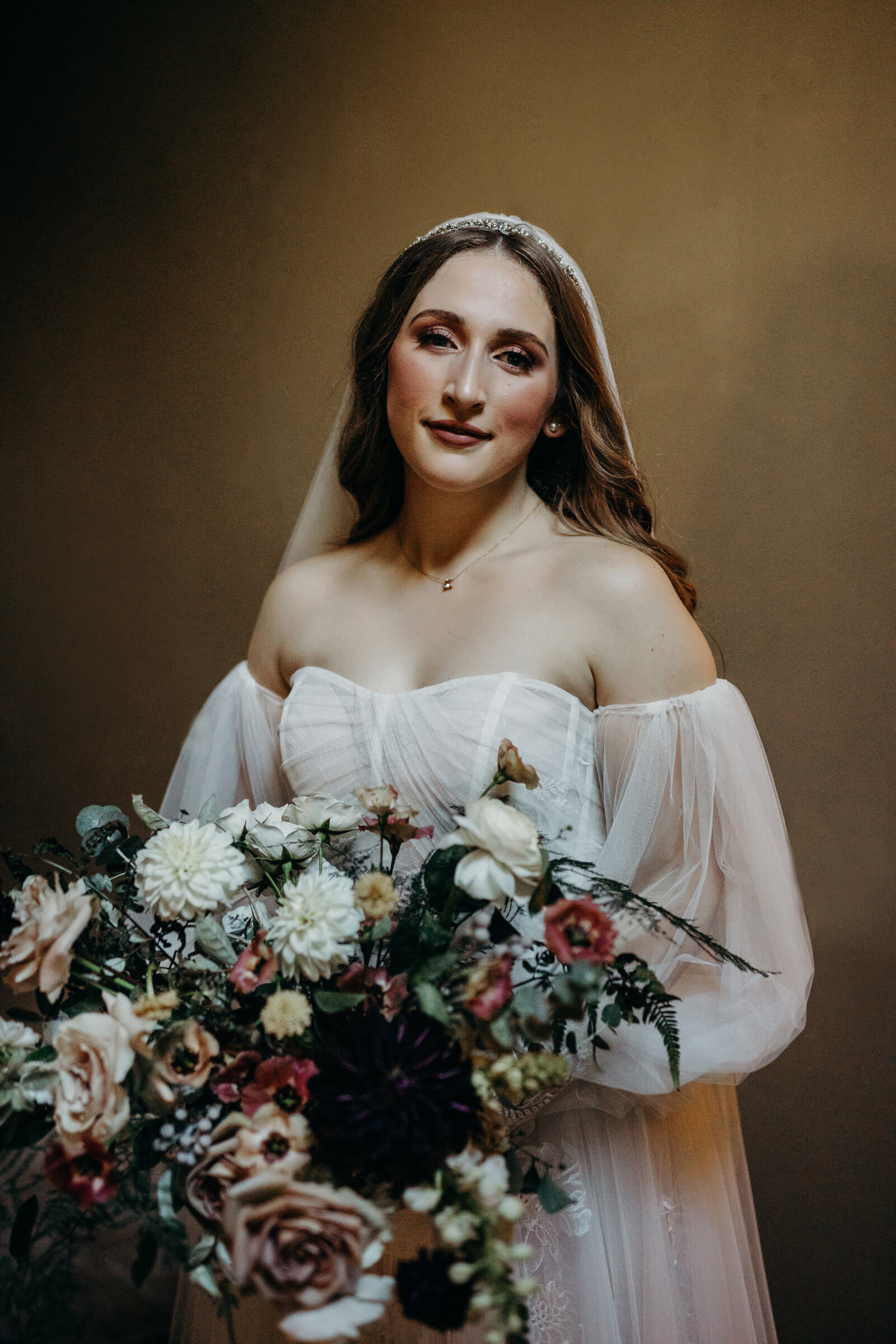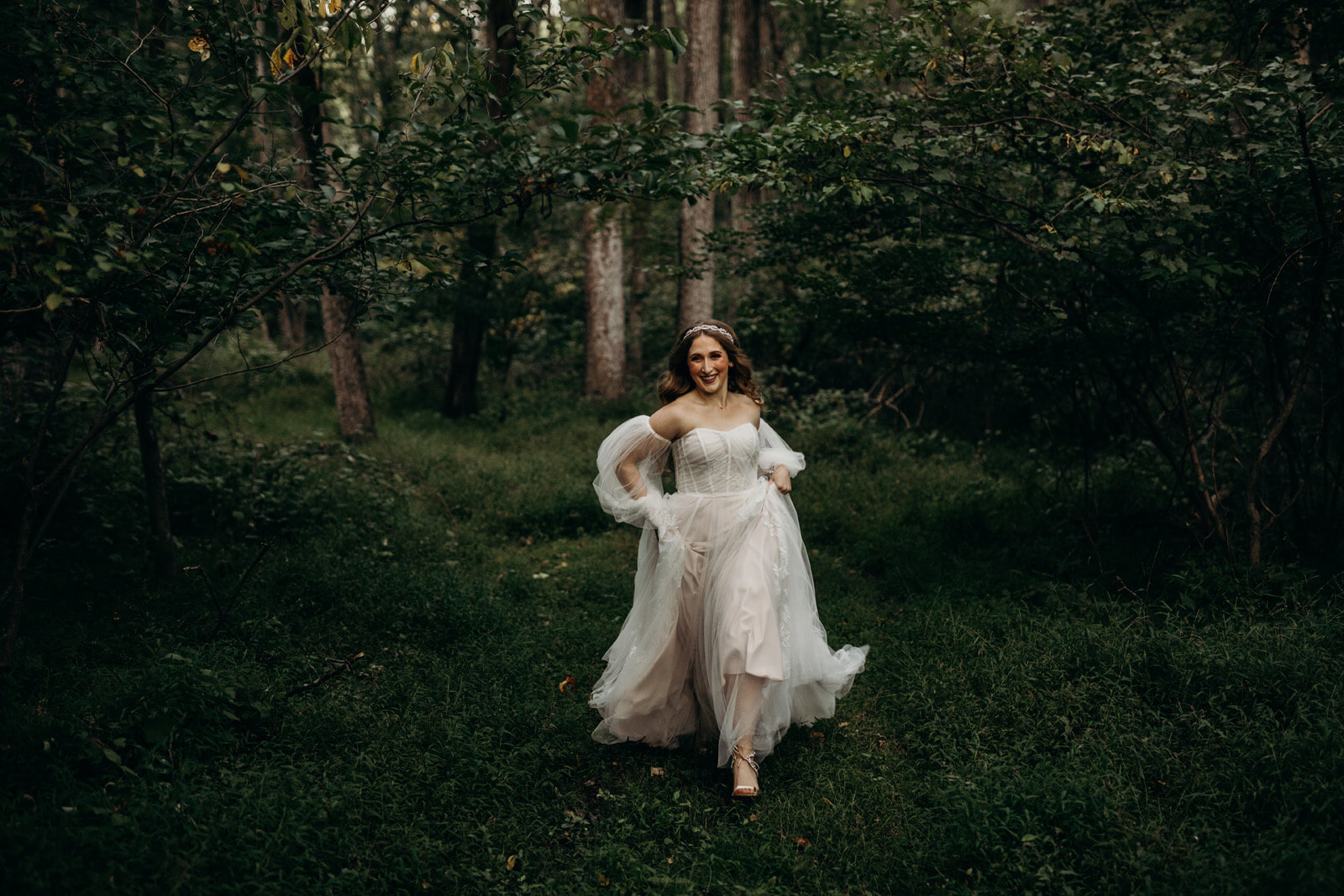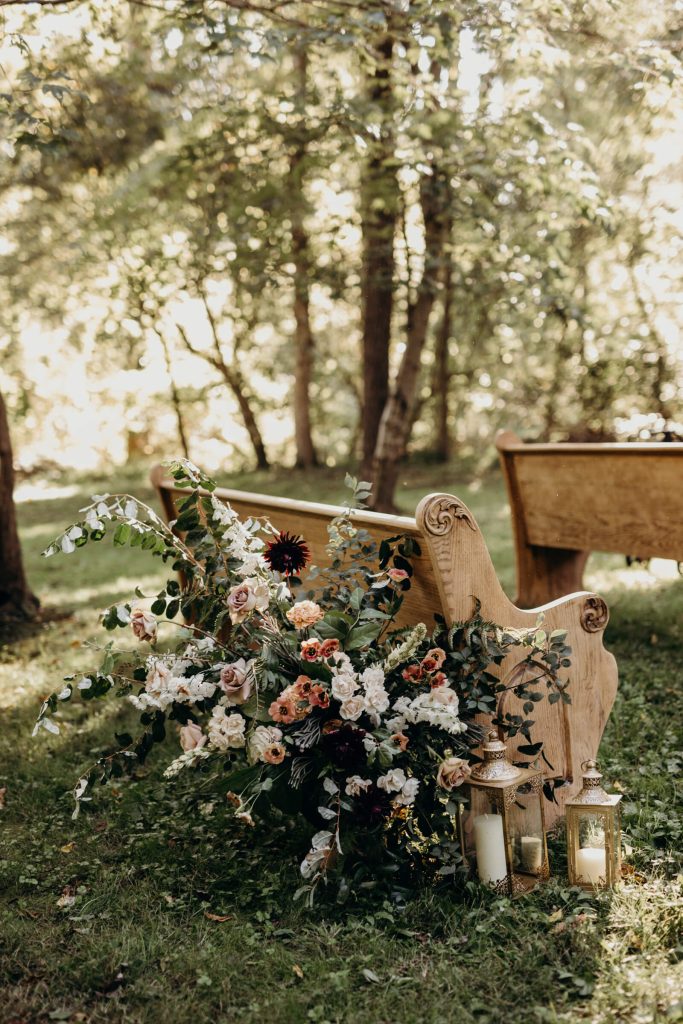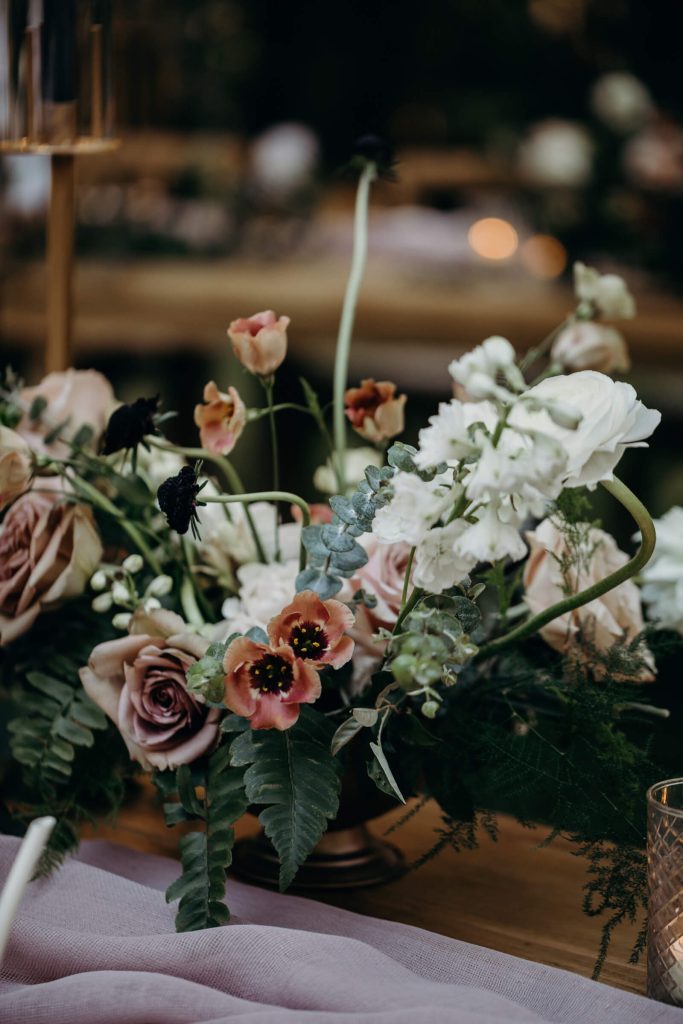 When Maire and Wes Mehl were set up by a mutual friend—at the time, he was at Gilman and she was at Bryn Mawr—it wasn't exactly love at first sight. She thought he was standoffish. He found her intimidating. But soon those sentiments gave way to warmer feelings. And by their senior year, they were dating.  
After high school graduation, Wes headed to the United States Naval Academy and Maire went to Georgetown University. Hours before Wes' Ring Dance—a black-tie event celebrating the second-class midshipmen ending their junior year and receiving their class ring—Maire had taken the grueling MCAT for admission to medical school. Dazed from the test and rushing to get ready for the dance, she did not notice Wes had quietly entered the room and was behind her on one knee. "When I turned around, the words that came out of my mouth were not, 'Yes!' rather, something more along the lines of, 'How did I miss this?'" she says with a laugh. "Eventually, I did manage to get out the magic word, and we attended the Ring Dance to celebrate not one, but two rings."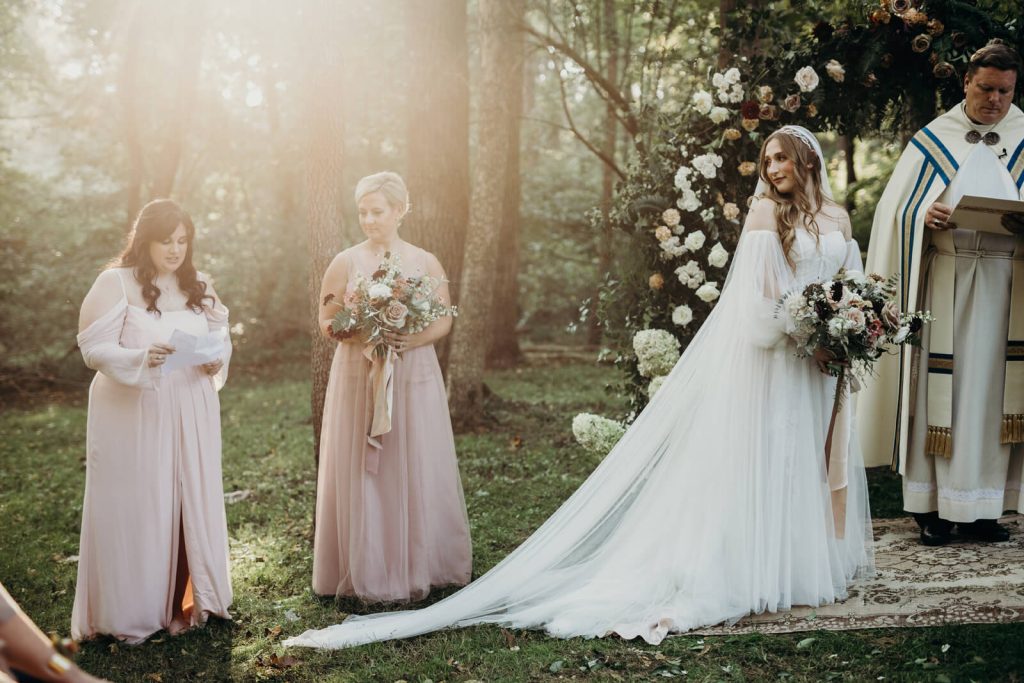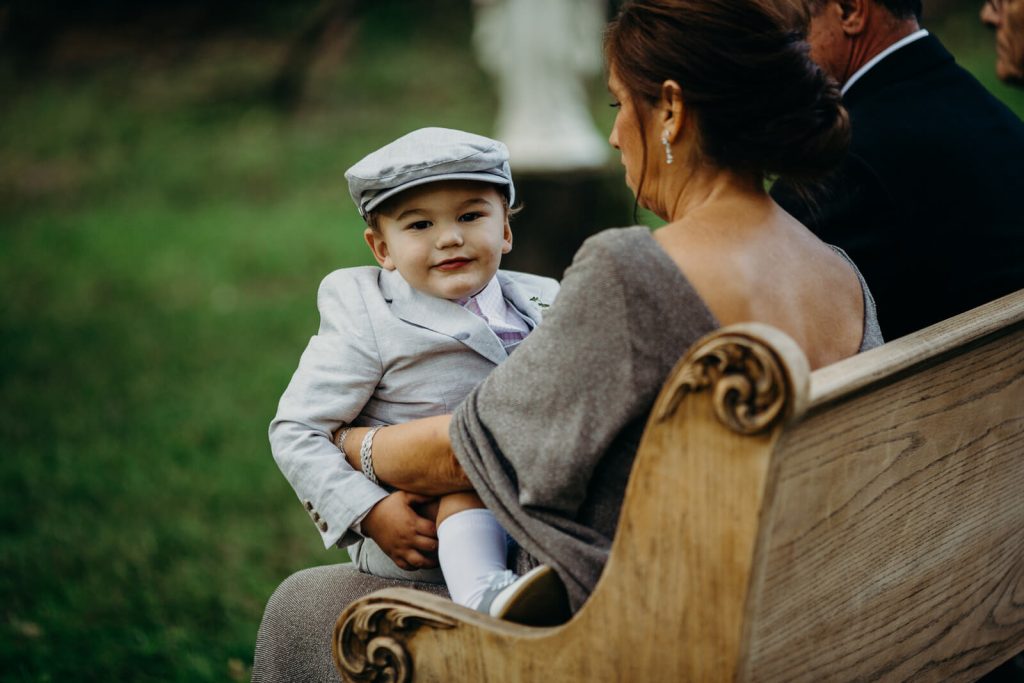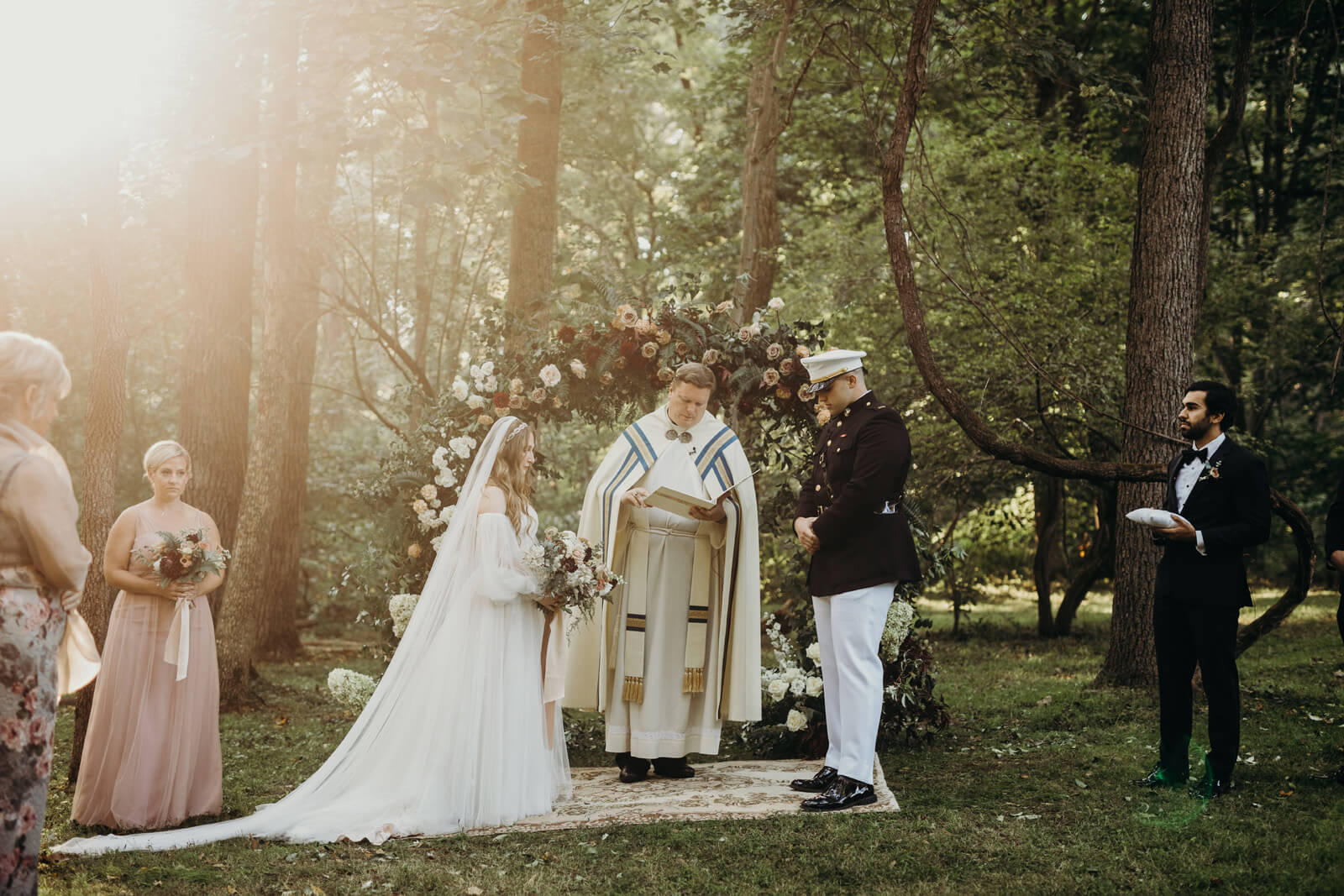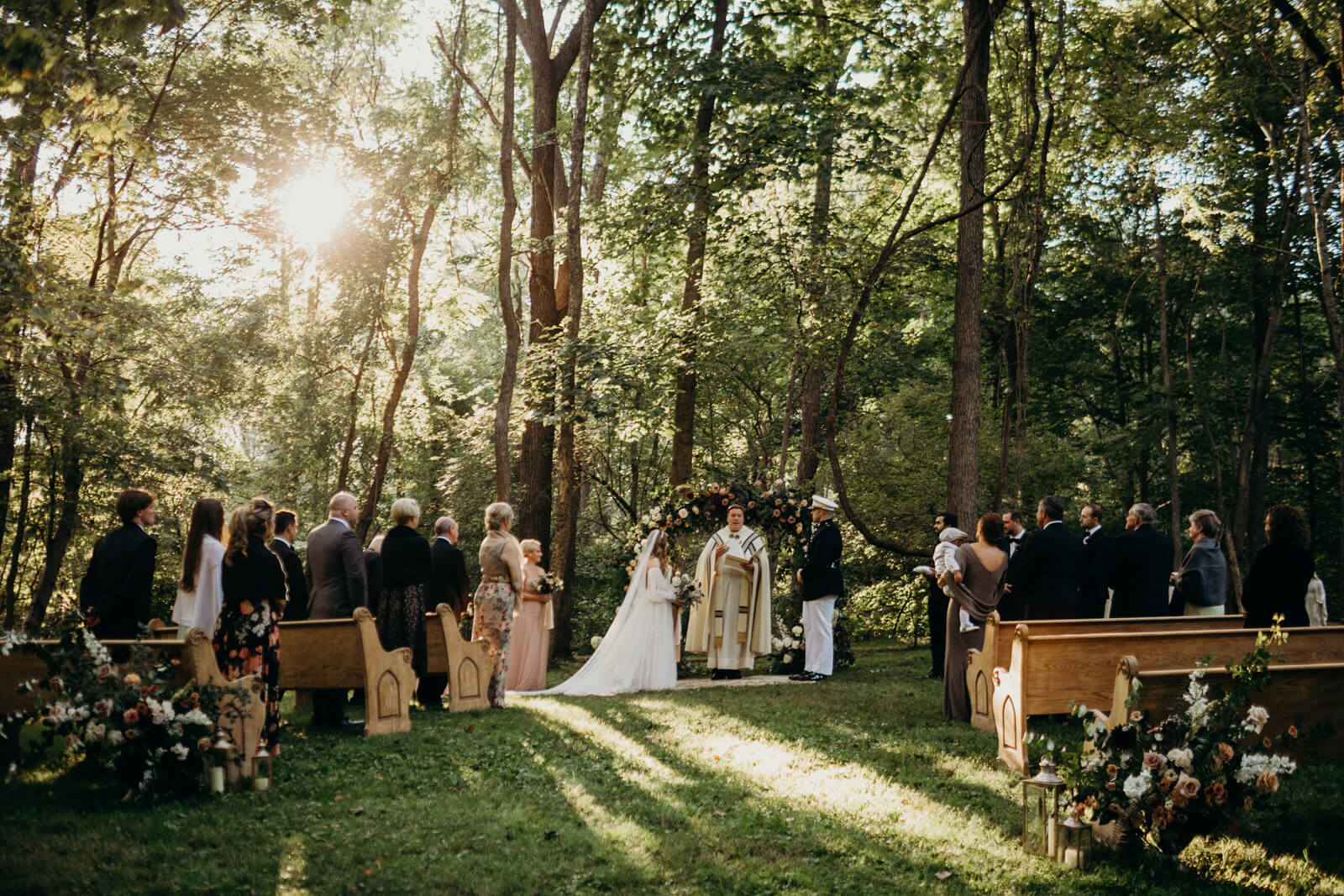 Like so many other couples planning a wedding during the pandemic, they had to reschedule the wedding twice. "We lost several vendors and downsized our wedding from 200 people to only our immediate family," says Maire. The ceremony was moved from a church in downtown Baltimore to her family's home in Phoenix. "By the time it was over, we were simply grateful to have been able to celebrate at all," says Maire.
One thing that did not change was Maire's vision for her wedding day. "I love French Baroque architecture and wanted to bring elements from that, namely gilded gold accents and ornate floral designs, to our outdoor setting." The result was a complete transformation of her parent's backyard into a magical, ethereal, forest wonderland—like a scene from A Midsummer Night's Dream.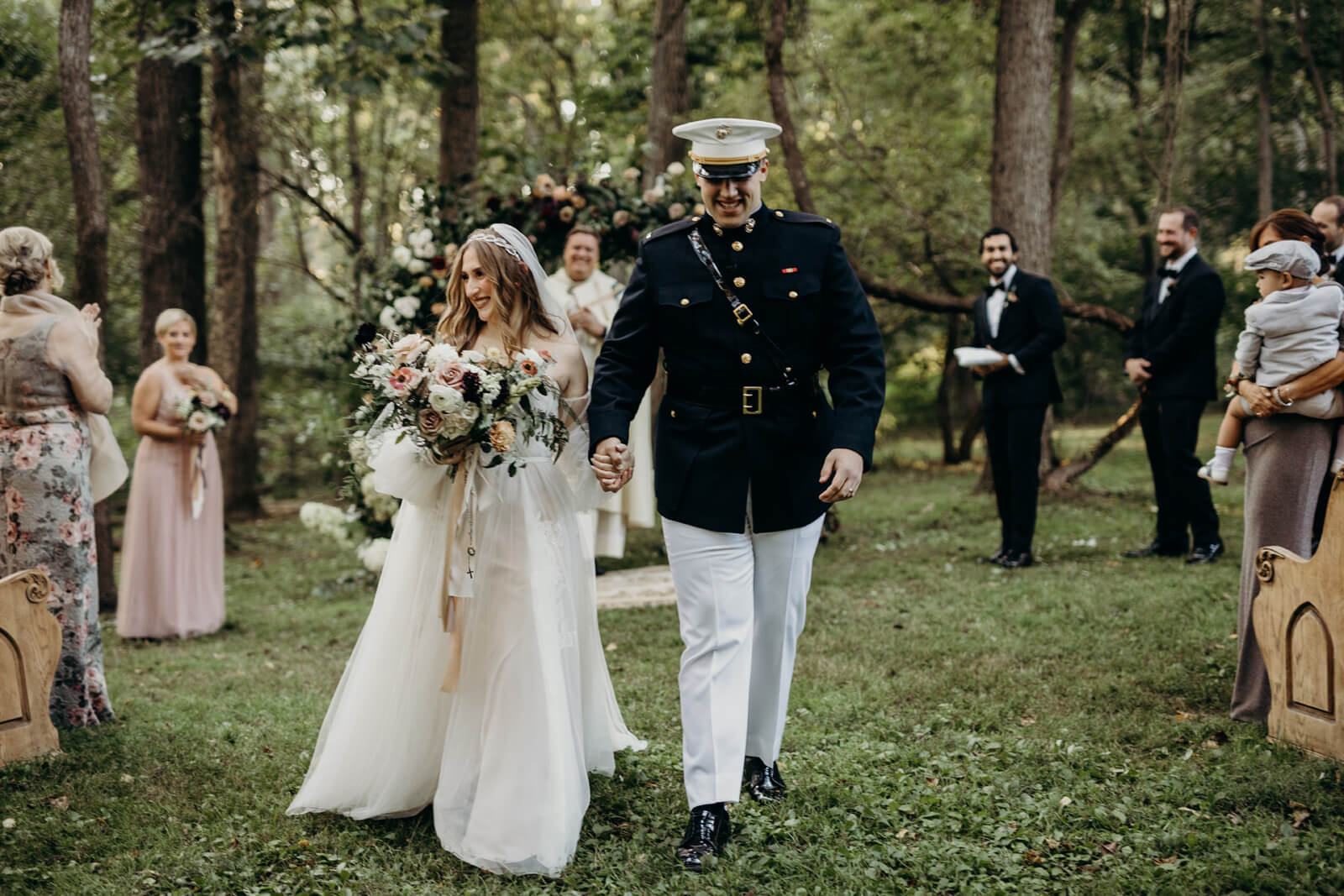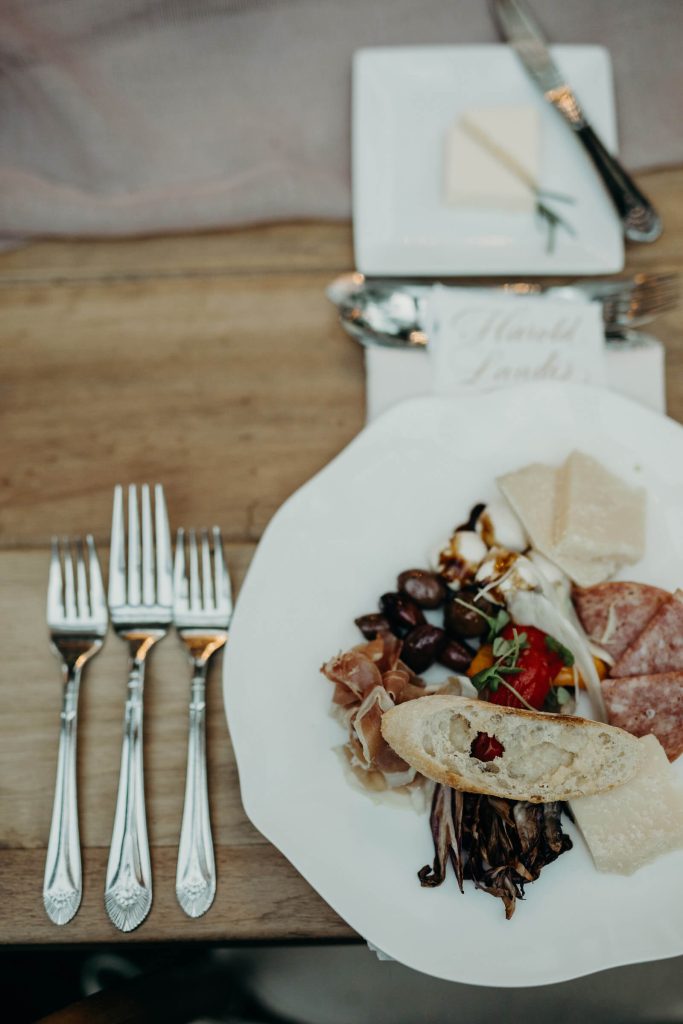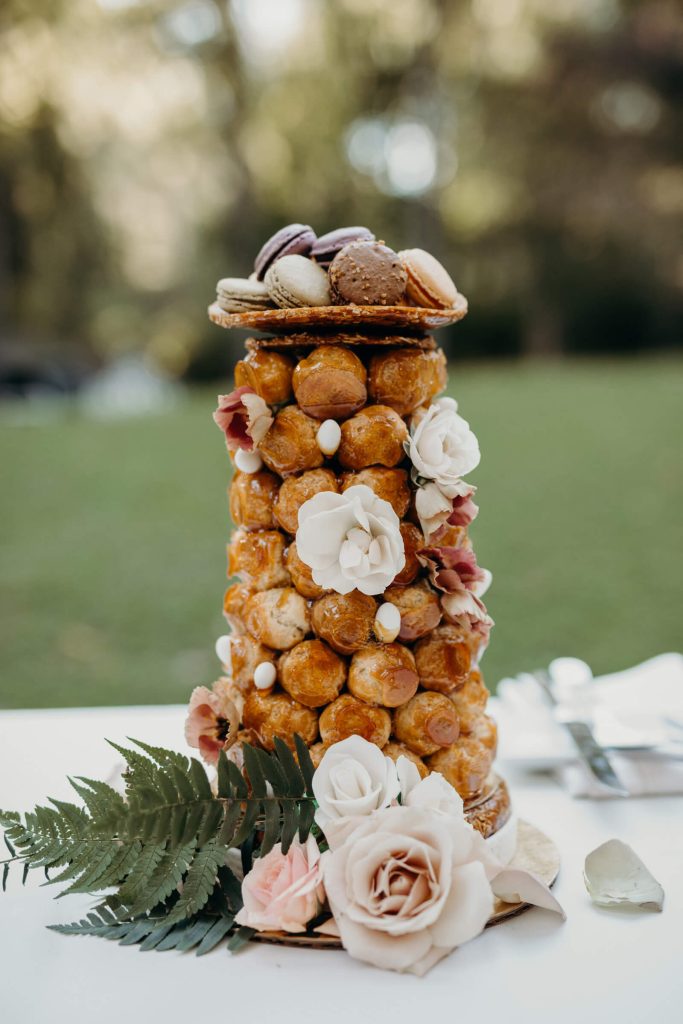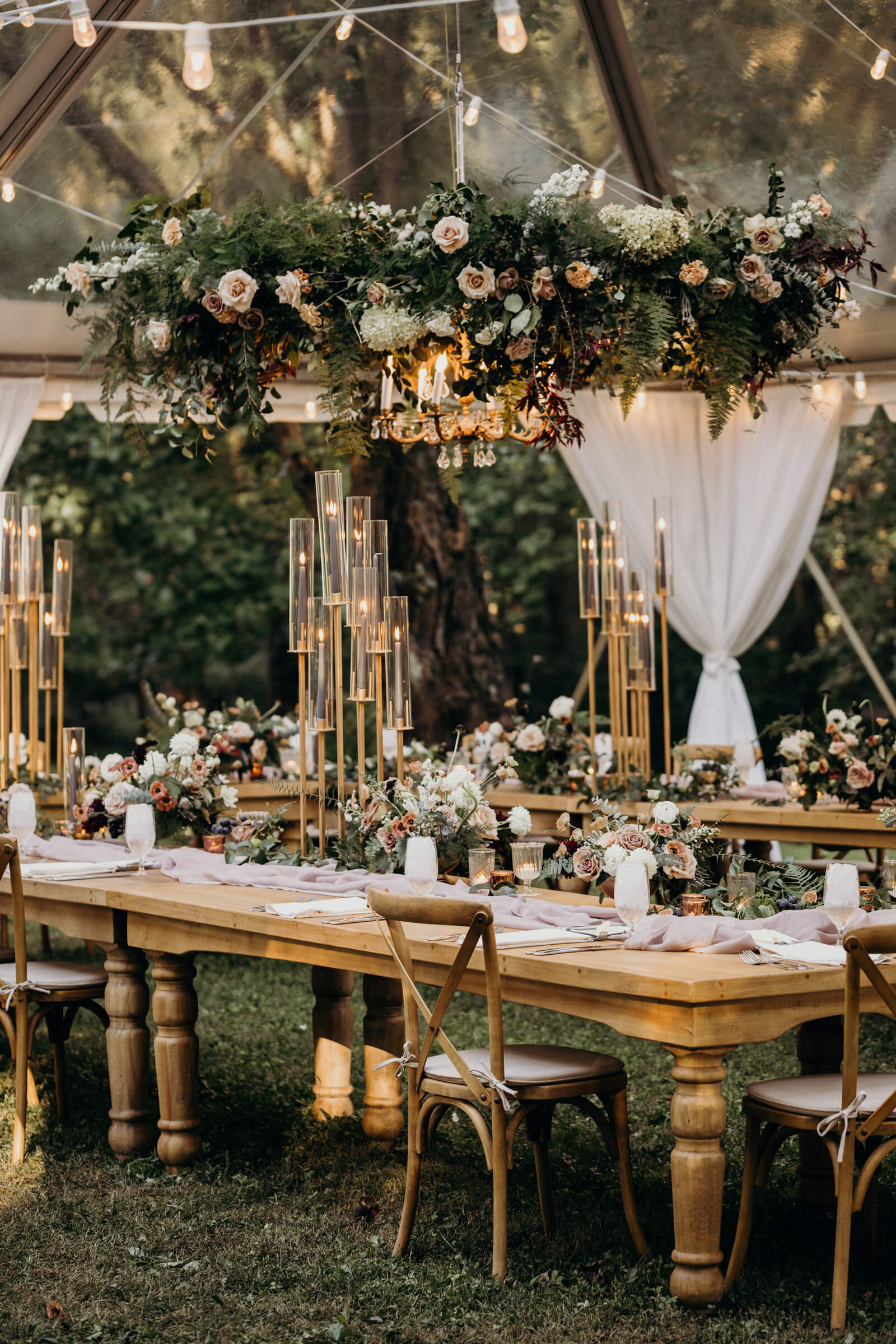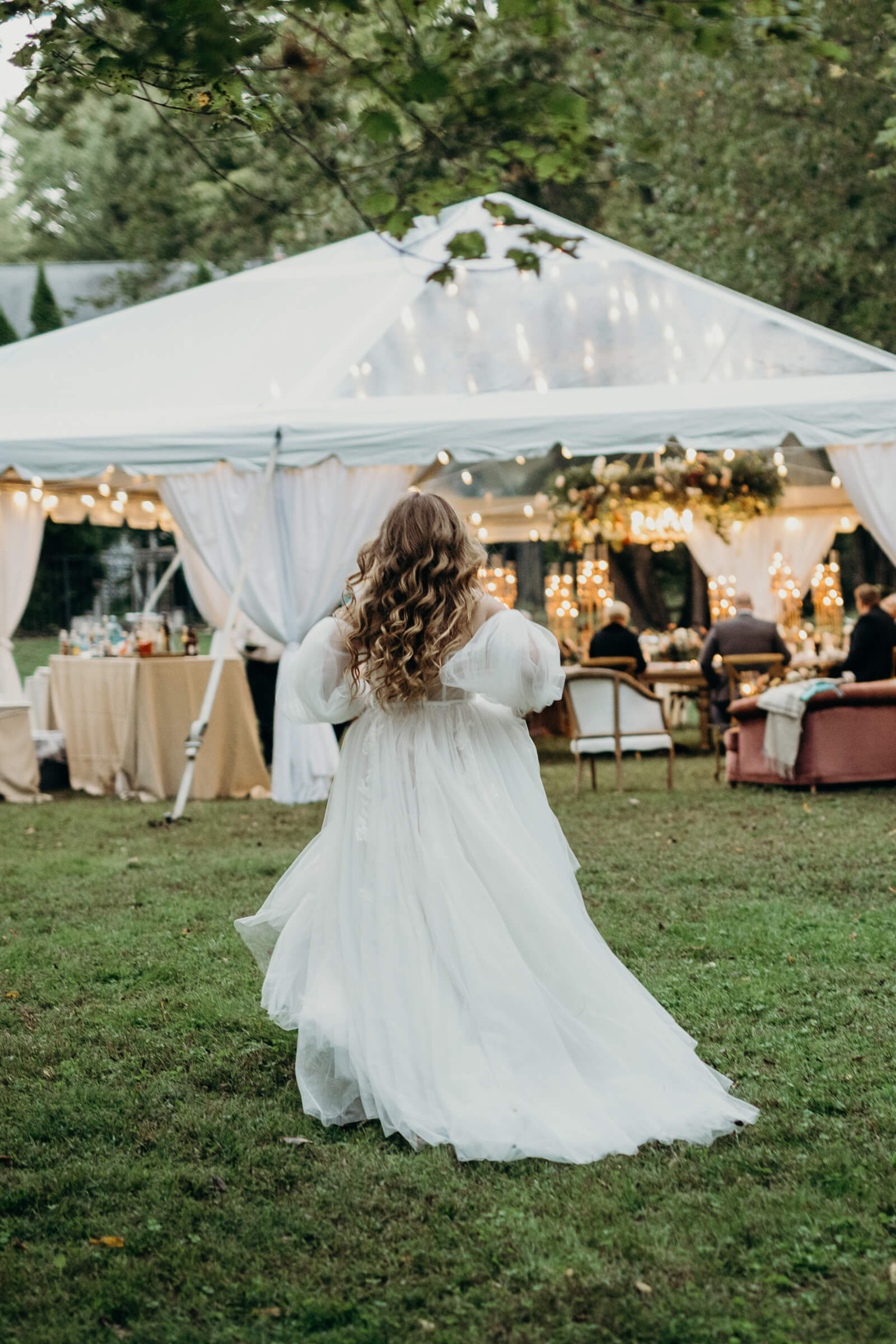 Thanks to a special dispensation from the Archdiocese of Baltimore due to COVID-19 concerns, they were able to have a Catholic ceremony outside—usually a no-no. They set up an outdoor cathedral, complete with wooden pews, and Wes, now a Second Lieutenant in the United States Marine Corps, waited for Maire at the end of the grassy aisle in his Marine-sanctioned uniform.
The fall weather had been balmy, so when the sun set and the temperatures dropped, many guests were unprepared. Maire's parents gathered up as many shawls and blankets as they could find. "Some of my favorite photos of the night are of us snuggled up with loved ones, chatting after dinner in our blankets," says Maire. That was really the theme from start to finish of her entire pandemic wedding experience: "Welcome the unexpected."