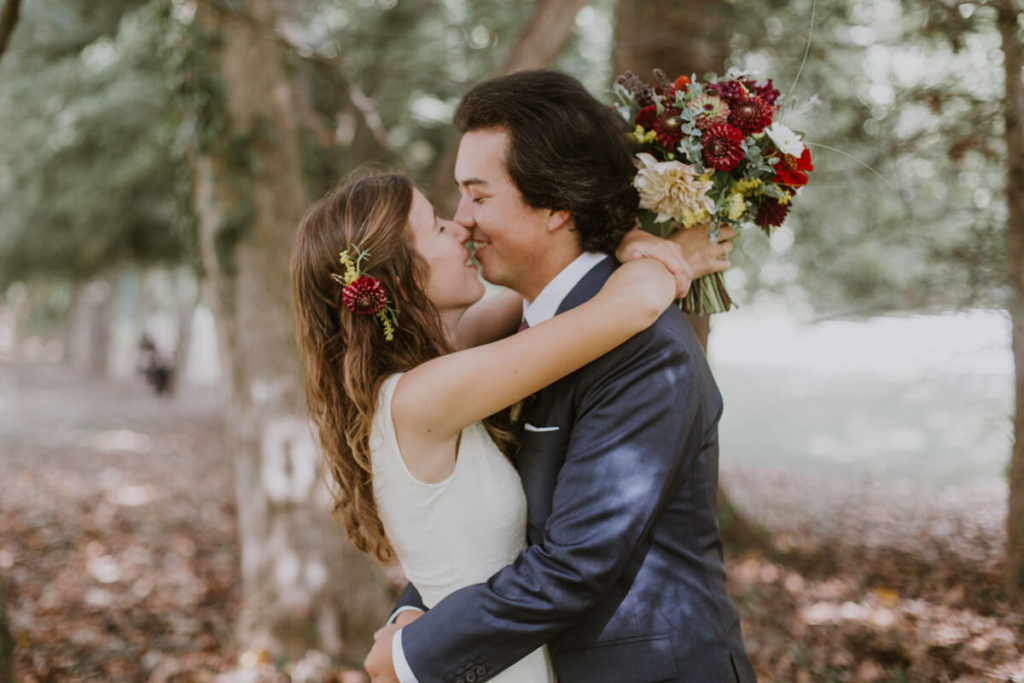 Occupations: Flower farmers
Wedding date: September 18, 2016
Number of Attendees: 120
Number of Attendants: Five bridesmaids, five groomsmen, a flower girl, and a ring bearer.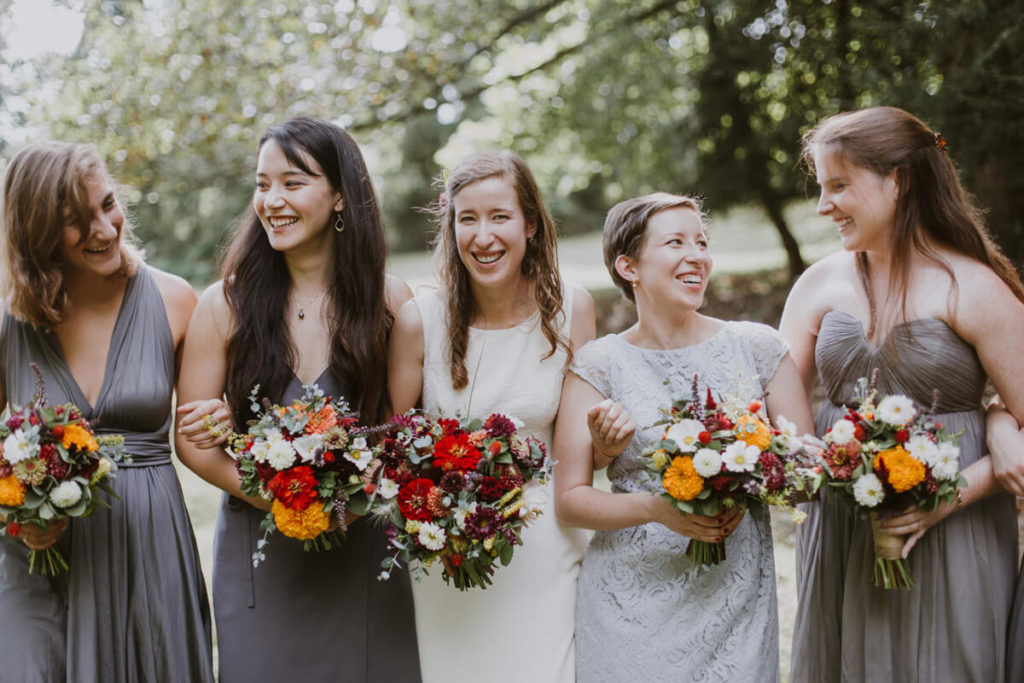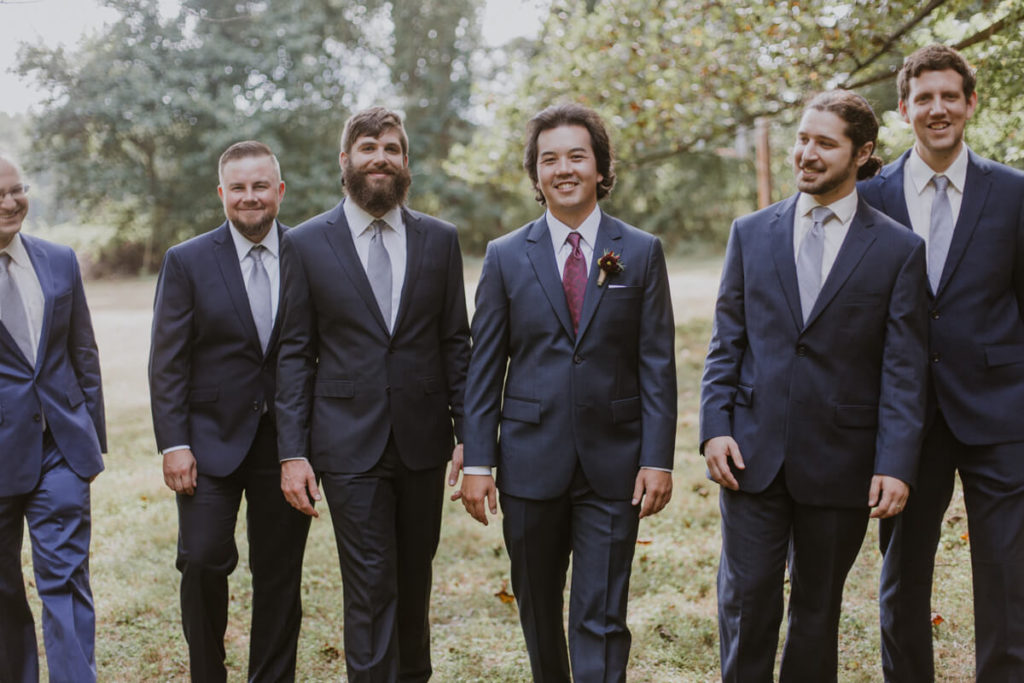 How You Met: I moved back to Baltimore a few years ago to start my flower farm, Butterbee Farm. I had just gotten out of a relationship around the same time, so I went on OK Cupid to distract myself. I got a message from Jascha, who had just graduated from MICA's painting program, and was interested in living a more sustainable lifestyle. Neither of us thought online dating was going to help us meet someone for real, so we were both totally authentic with each other on our first date. We met at my farm, where he helped me plant and weed for a few hours. I wore my normal dirty farming jeans and t-shirt. I figured if it was meant to be, he wouldn't mind! We went from dating to really serious about each other fast, partly because Jascha started working with me on the farm, so we got to be together every day. It was amazing and so much fun to have a partner who cared as much as I did about the business.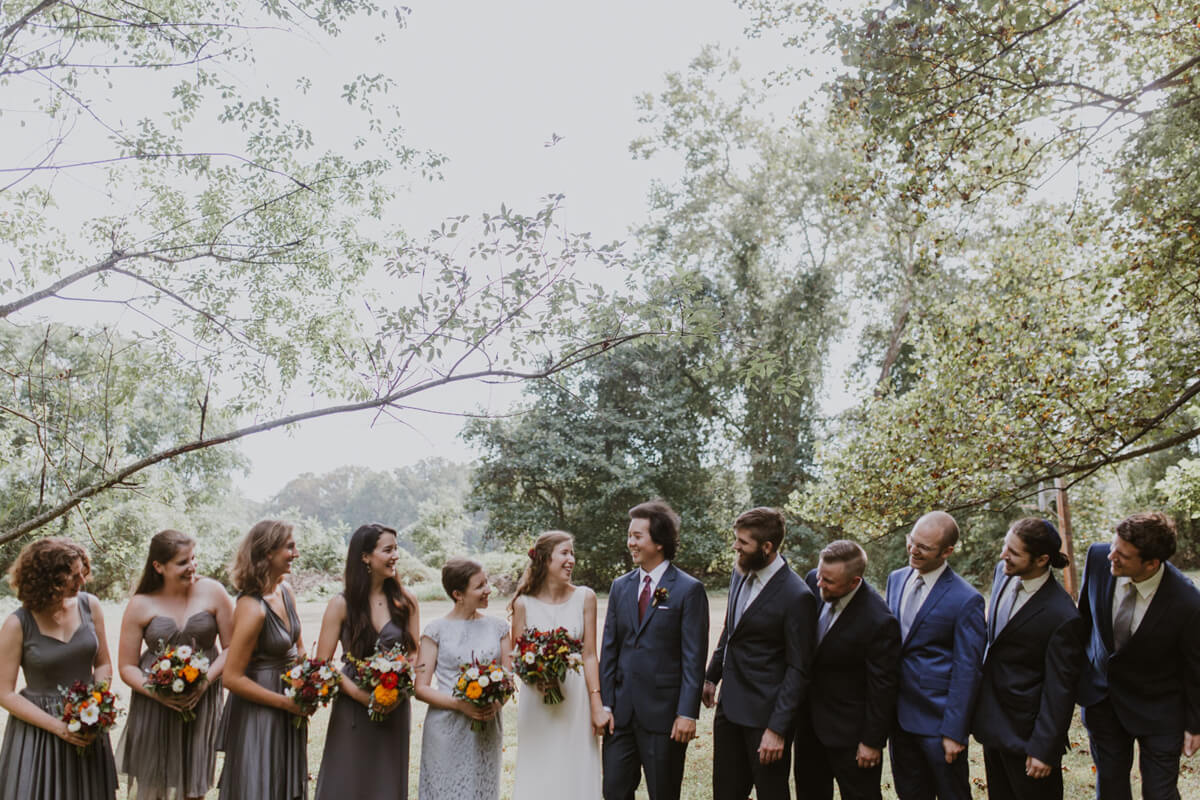 The Engagement: Two years later, I was driving back from delivering flowers one day, and when I parked he came over to the truck with a little posy of flowers and proposed through the open window! I was completely surprised. But I had actually planned to propose to him sooner or later, and so I gave him his engagement ring that same afternoon.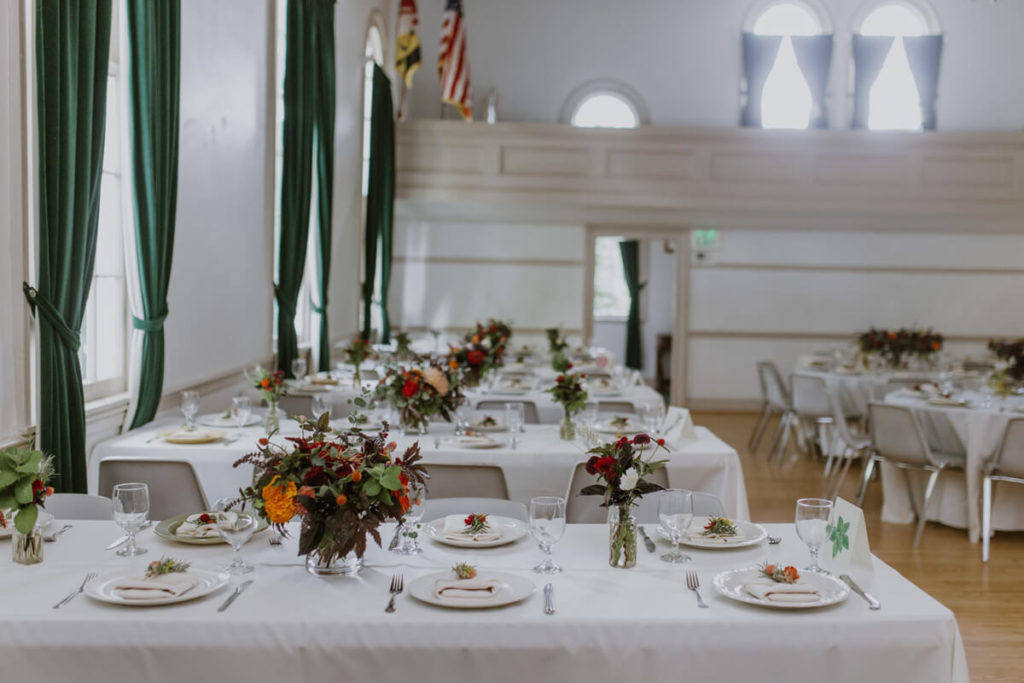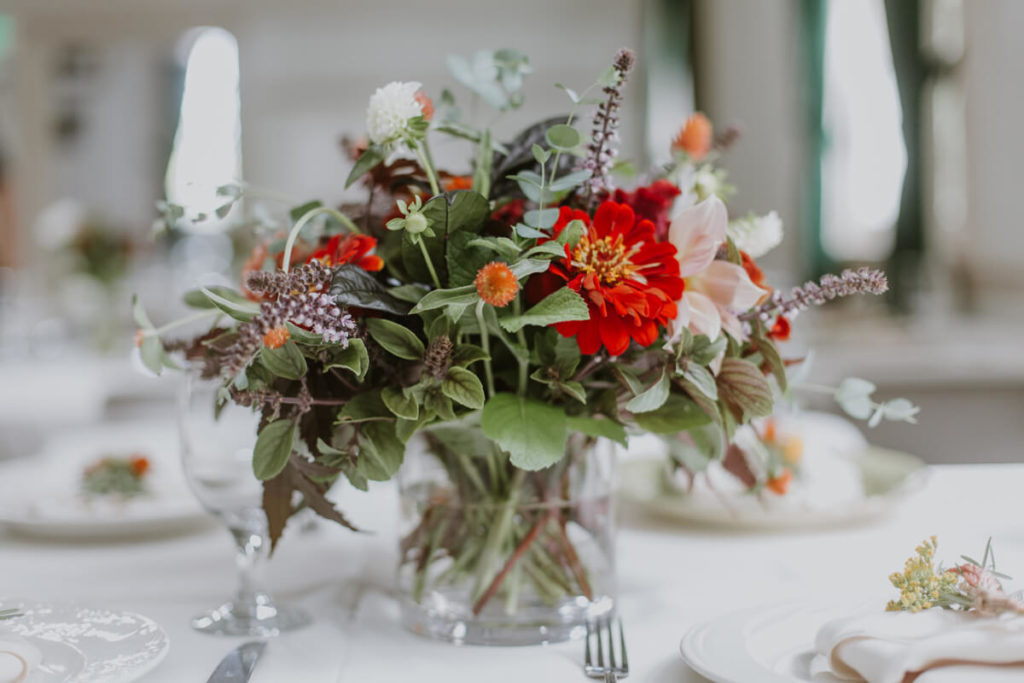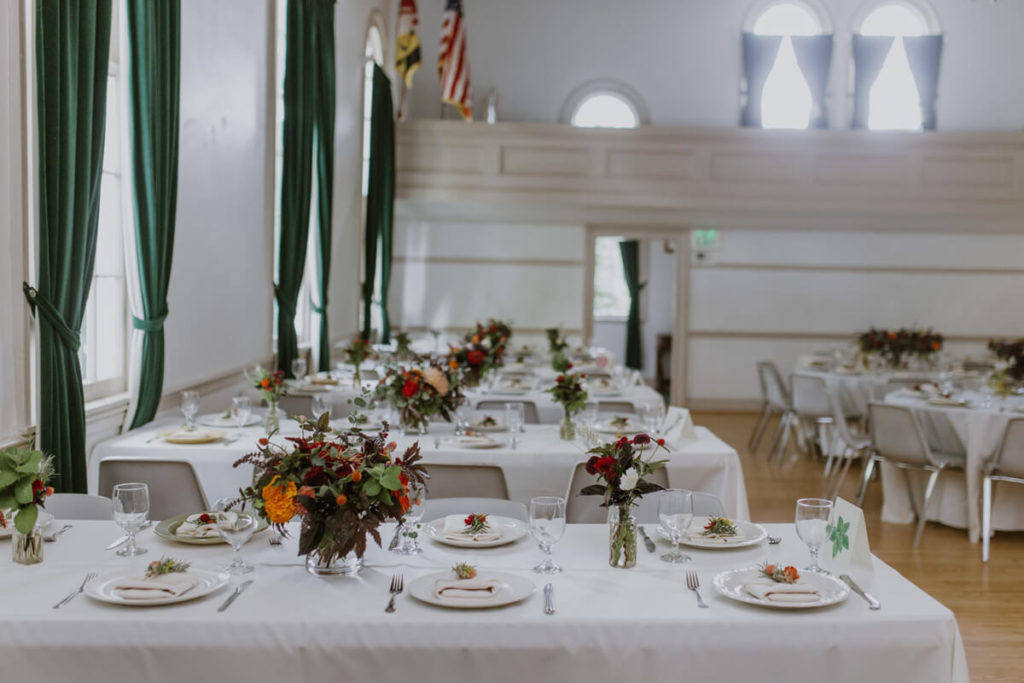 Wedding Design Inspiration: The ceremony was in my parents' backyard, where my sister and I played as kids, and where Jascha and I now go to relax many weekends. The reception was at Baldwin Hall, where I played in piano recitals when I was little. The whole wedding was a reflection of that: it was about being together at home as families and as friends, with really good food, music, and simple but meaningful decor. From the table cards drawn by a friend to the dinner plates borrowed from another friend, the wedding was about loving community.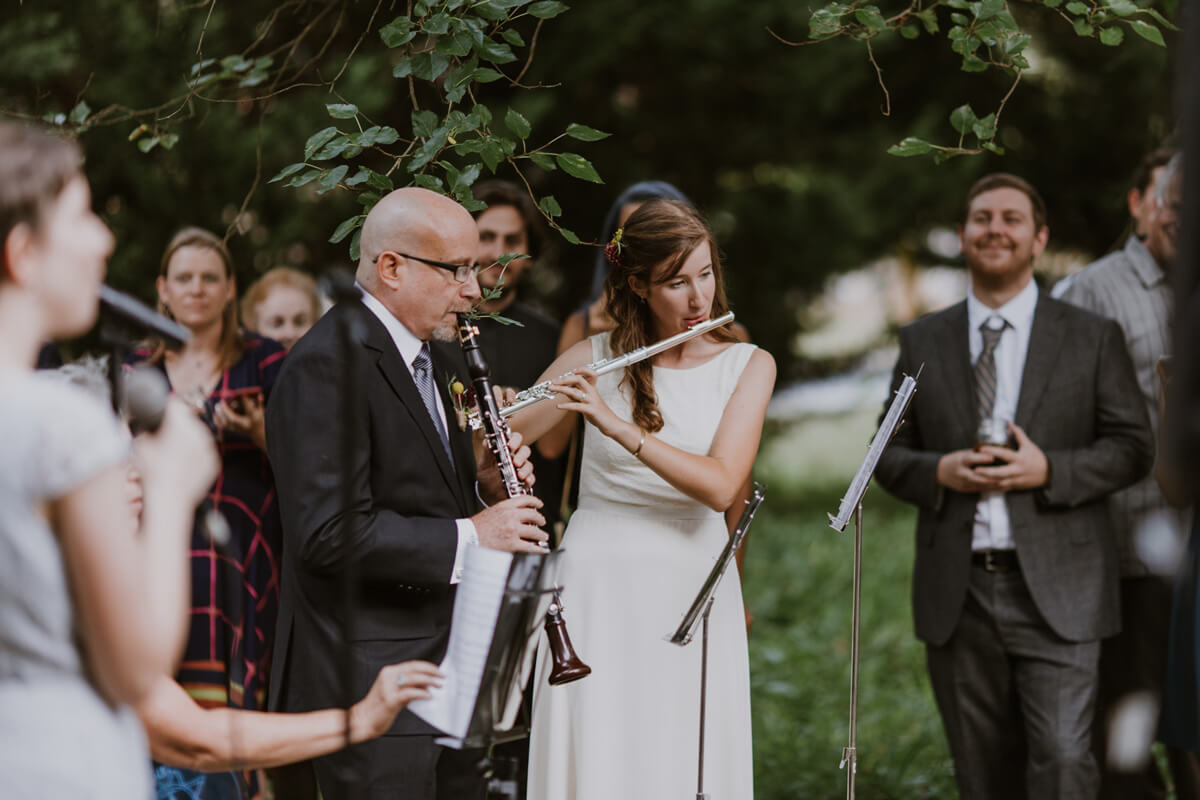 What Was Unique and Special About Your Wedding Day: Our flowers have been in hundreds of bridal bouquets; I was extra excited to see what my own bouquet would be like. A few days before the wedding, we did our biggest harvest ever. We had to take two cars to deliver it all to Local Color Flowers, who then arranged them all for us. I'll never forget seeing my bridal bouquet an hour before the first look-it was so deliciously bountiful and red, just like I wanted! Jascha and I both felt the wedding was even more special because our farm, which has served so many other couples, had given us our dream wedding flowers.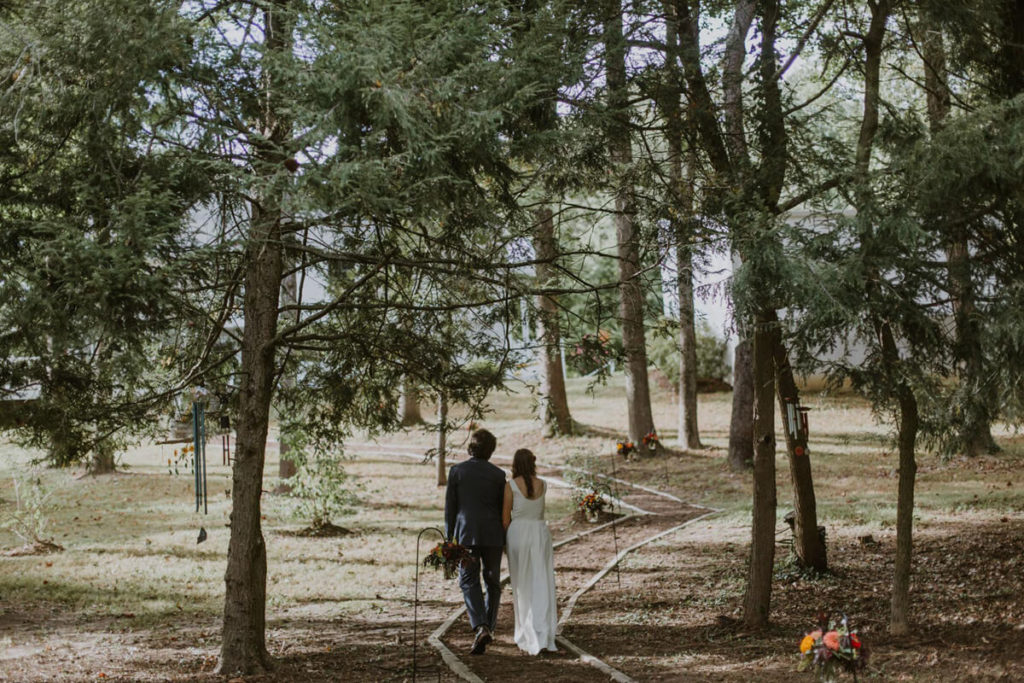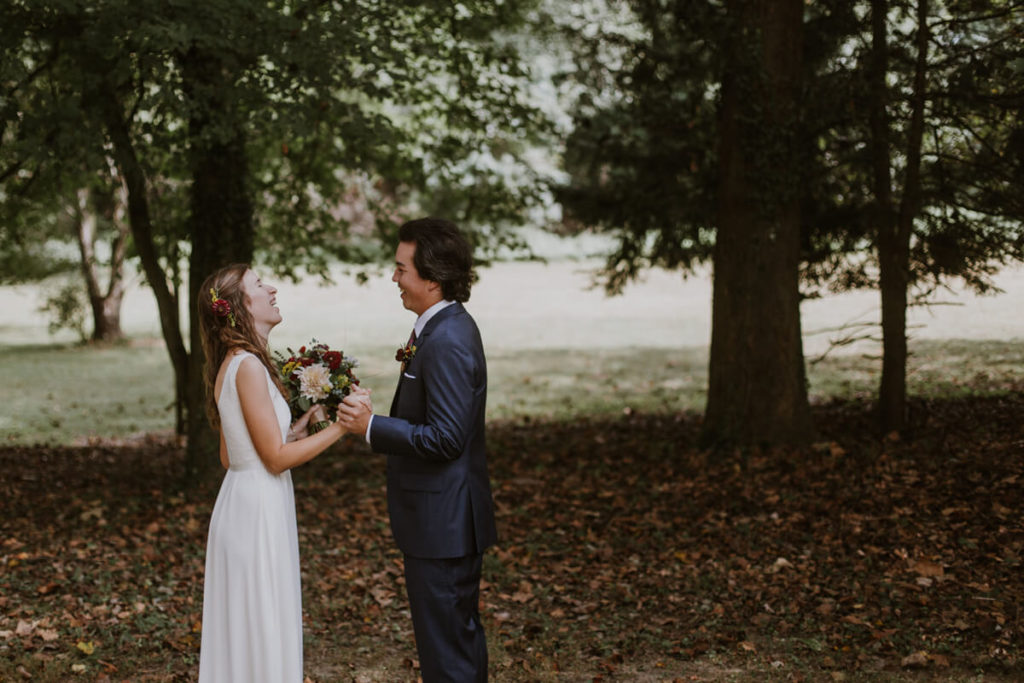 Favorite Details: We traded flowers at their wedding for oysters at ours with our friends Irene and Dylan, who were just starting Dylan's Oyster Cellar in Hampden. My best friend's mom handed Jascha and me an oyster each as we walked into the reception. It was the most deliciously salty thing right when I needed it. We also asked a few friends to play some music during the reception. And, I had brewed a ton of kombucha for our special wedding drink gin and kombucha. The lemon buttermilk pie (instead of cake) was just amazing . . . I guess I can't decide on a favorite detail.
Most Unexpected Event On Your Wedding Day: My sister arranged a song for my parents (my dad plays clarinet and my mom plays the drums), her in-laws (they all have beautiful voices), and me (on the flute) to play for Jascha during the reception. We kept it a secret . . . and he was so surprised when all of our instruments came out. The song was all about welcoming him into the family. The look on his face was perfect.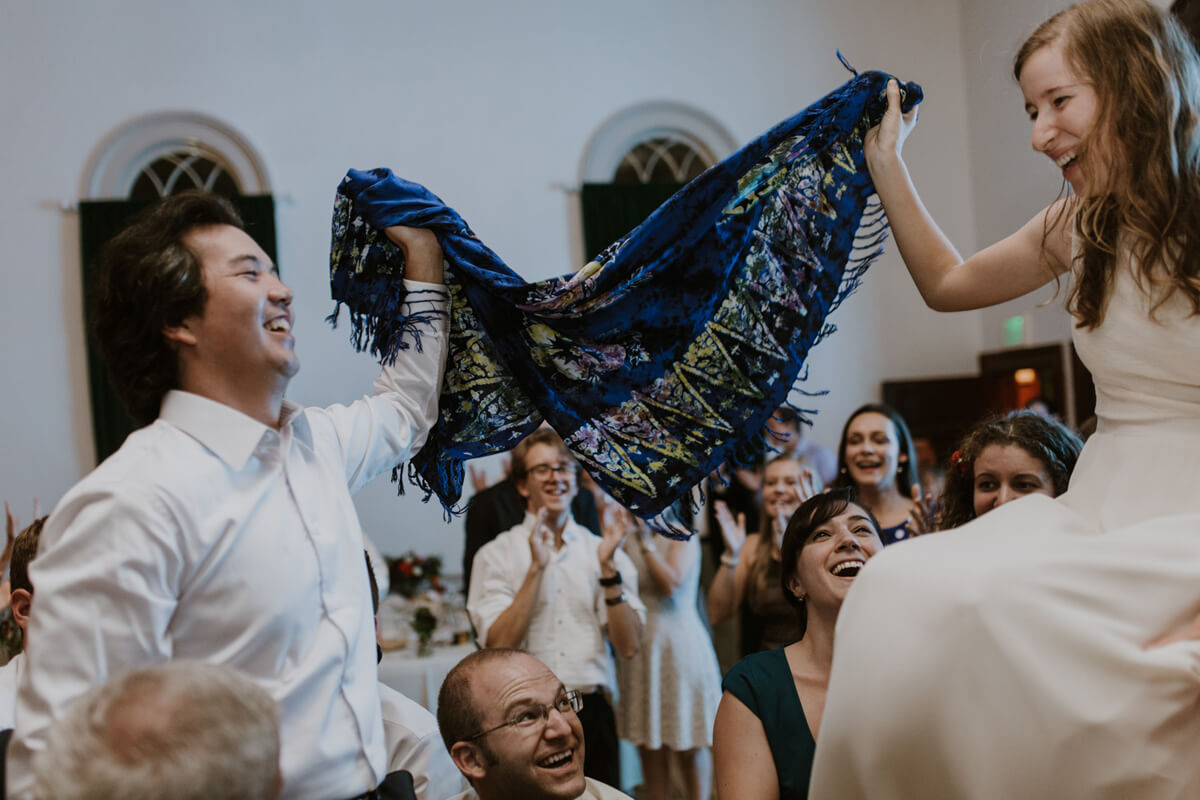 Piece of Advice: There's a Jewish wedding tradition of the bride and groom having a special moment alone right after the ceremony, before the craziness of the reception begins. After we walked back down the aisle, Jascha and I headed up to a private room and just sat together. I can't recommend this practice enough-it gave us a moment to be present together and gather ourselves for the party to come.