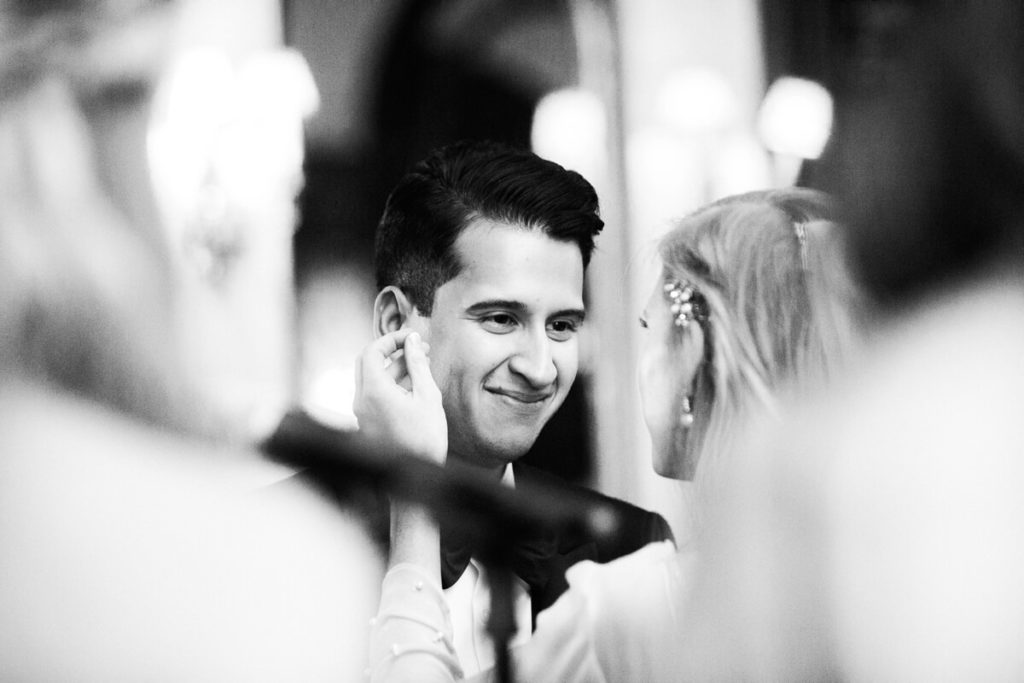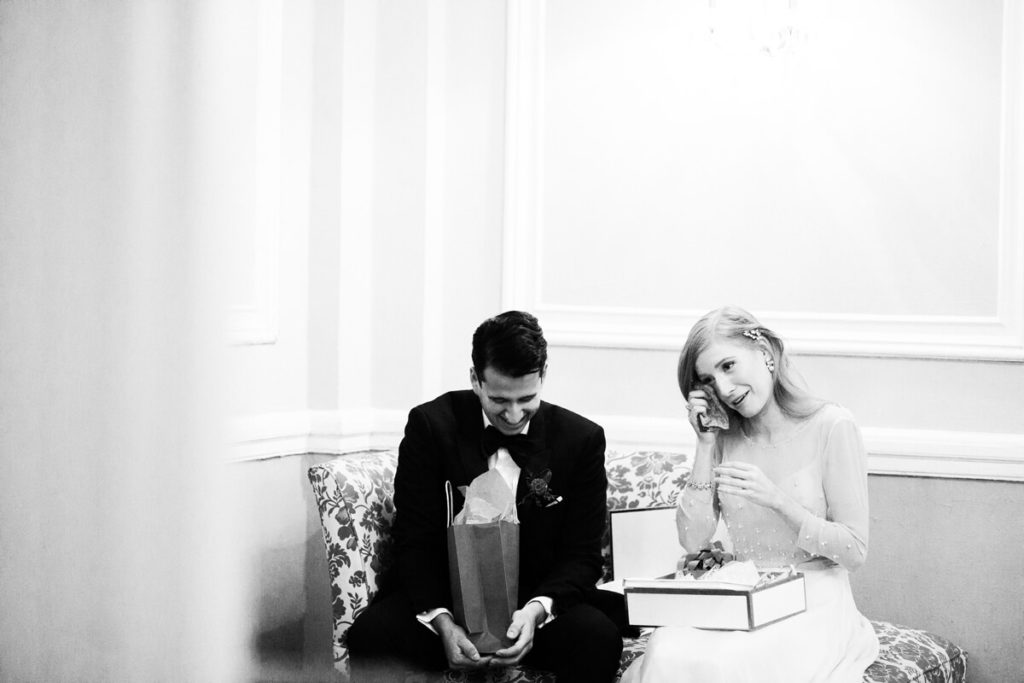 Occupations Katie is a 4th grade teacher in Howard County; Jonathan is an architect at Gensler.
Wedding date December 17, 2016
Number of Attendees 150
Number of Attendants Seven groomsmen, seven bridesmaids, three flower girls, and one ring bearer.
How You Met We met in college. Jonathan and I both graduated from Savannah College of Art and Design. For the majority of our time there, we were just friends that saw each other at an occasional college party. That is, until summer 2011. We were both interning in New York City while living in Brooklyn. Most of my friends lived in Manhattan, so I texted Jonathan to hang out. Unfortunately, it never worked out and we didn't get together at all that summer, but the line of communication was open. By the time we got back to school in the fall, I had given up, but tenacious Jonathan had not. He continued to woo me and pursue me until I had no choice but go on a date with him. Before I knew it, I was madly in love with him.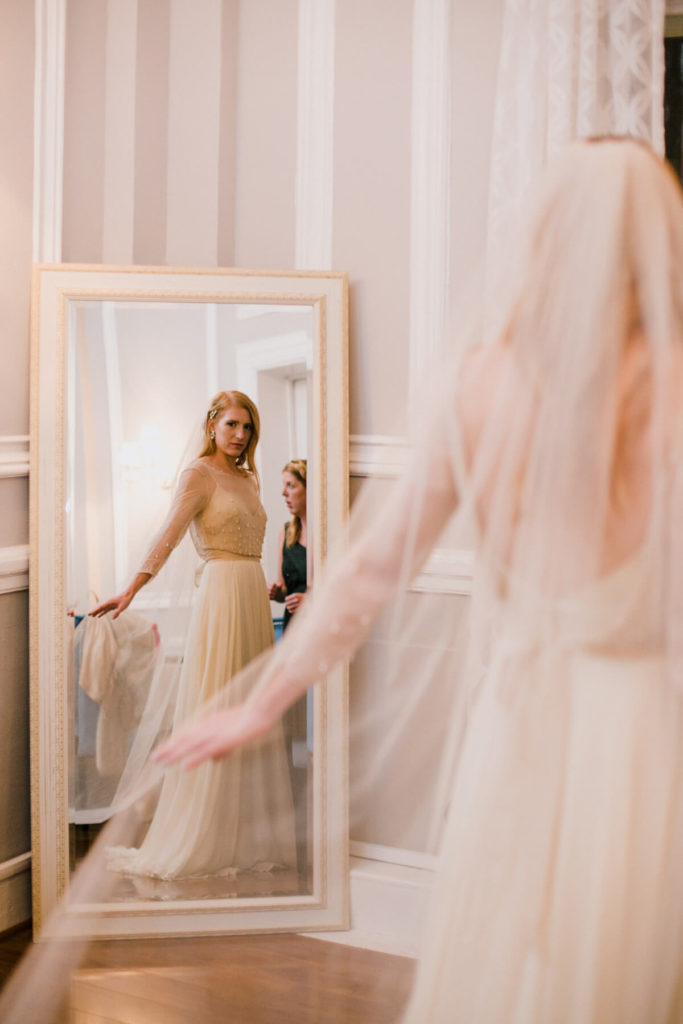 The Engagement It was a beautiful, warm, 4th of July evening, our first day in Portland, Maine. We walked to the east side of town to grab our seats along the grand hill that overlooked the Casco Bay.  The evening was picturesque with a firework show that lit up the night sky and the hundreds of boats in the bay. What a perfect time to propose, right?! With the ring burning in my pocket, I remembered Katie had once warned me that she did not want to share her proposal date with a holiday. Taking that literally I bypassed this moment and proposed the next day. Let me start again… It was the afternoon of July 5, 2015 while setting sail on a Schooner in the Casco Bay of Portland, Maine. It was perfect. There were maybe 15 people on the boat, and we sat down towards the stern. After agonizing in my head about the right time to propose for two hours during the sail, the boat began to head back to shore and suddenly the beautiful clear skies started to look dark and stormy. I mustered up all the courage I had because I decided it was now or never. I was extremely nervous, so much so that I think I blacked out for a moment. Here I was, down on one knee and the moment we shared was perfect, so very Katie and me. It was just between us, and we actually don't think anyone even noticed. Needless to say, it never rained that day!
Wedding Design Inspiration Classic winter wedding.
What Was Unique and Special About Your Wedding Day Jon and I have some very talented and creative friends. My makeup was done by Beauty By Leigh Taylor, a Nashville based aesthetician who also happens to be my best friend. I am also lucky enough to have a fashion designer on my bridesmaid squad. Nikki Stewart from Of The Land Studios created a custom topper and veil. She even incorporated pieces of my mother's veil in her designs. On top of all of that our good friend Seth Klinger of Turtleneck films captured it all, in our amazing wedding video.
Favorite Details Our favorite detail was our guest book. Guests used a polaroid camera to capture themselves in the moment, which provides lasting memories for years to come.
Most Unexpected Event On Your Wedding Day The Weather! The ice rain that fell that day made our day a real winter wonderland.
Piece of Advice Take a moment with your spouse to take it all in because it truly goes by in a blink of an eye.