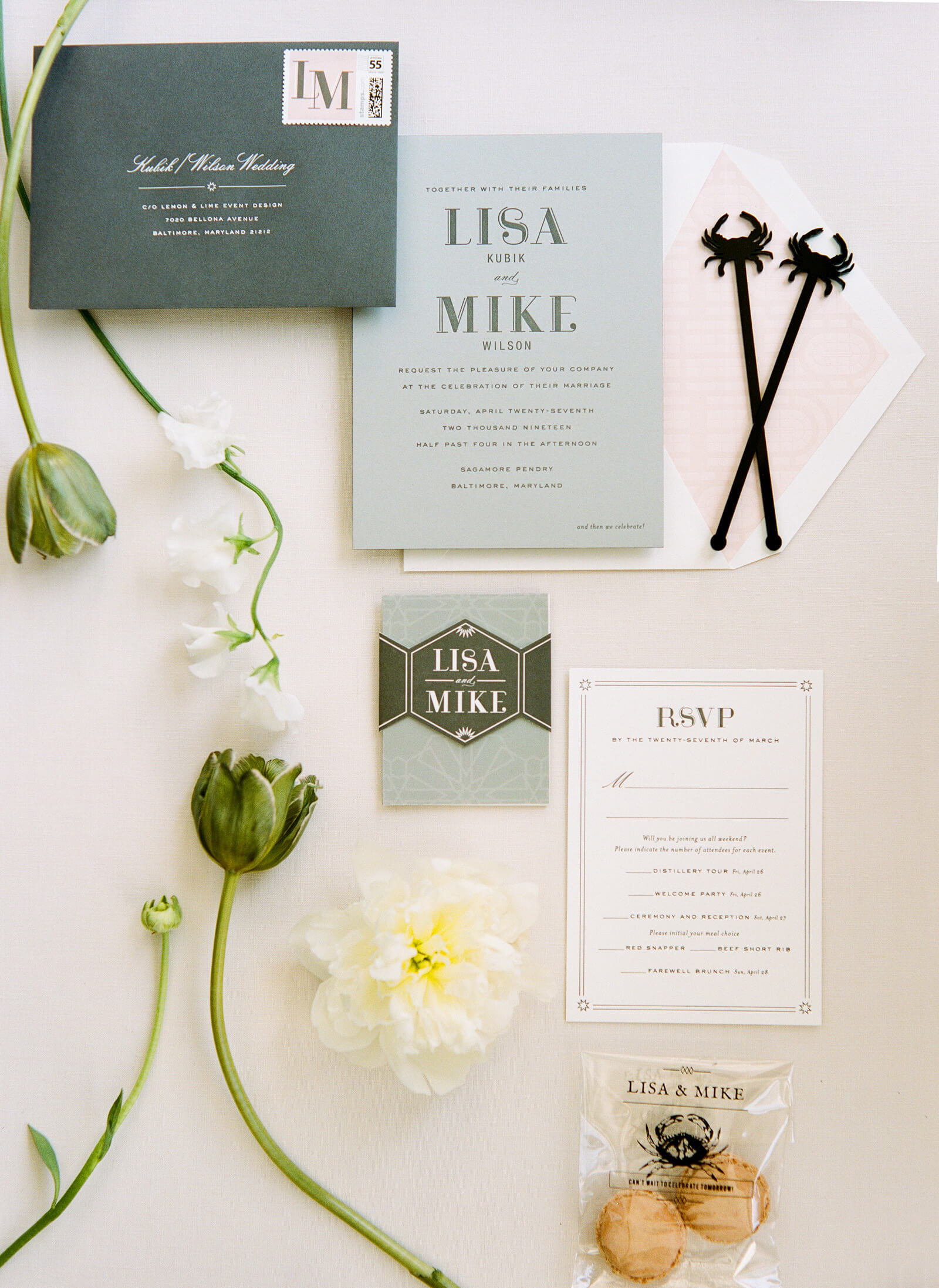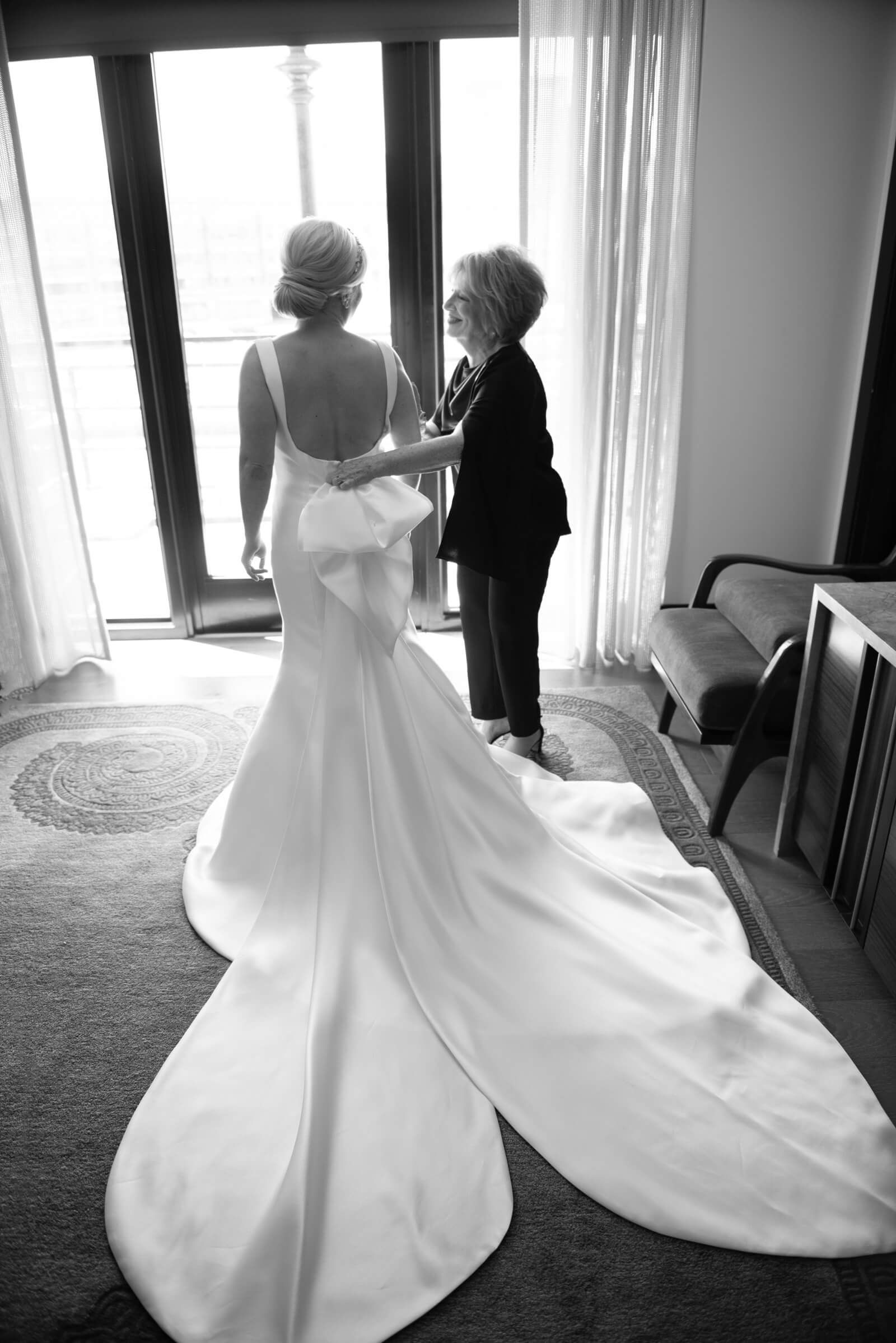 Occupations Lisa is a high school English teacher; Mike is a business owner
Wedding Date April 27, 2019
Number of Attendees 115
Number of Attendants Two—Mike's two sons, Wyatt and Clay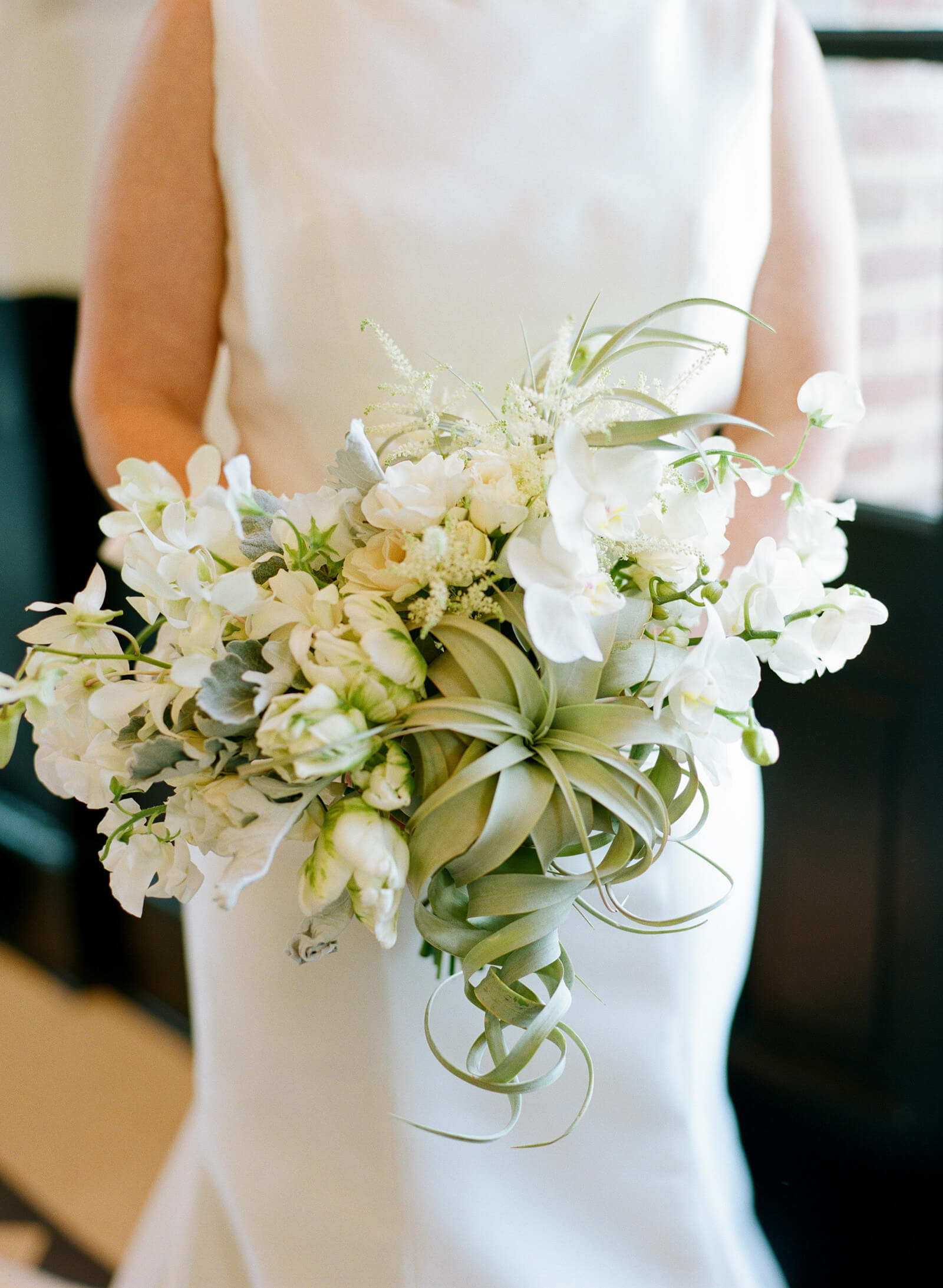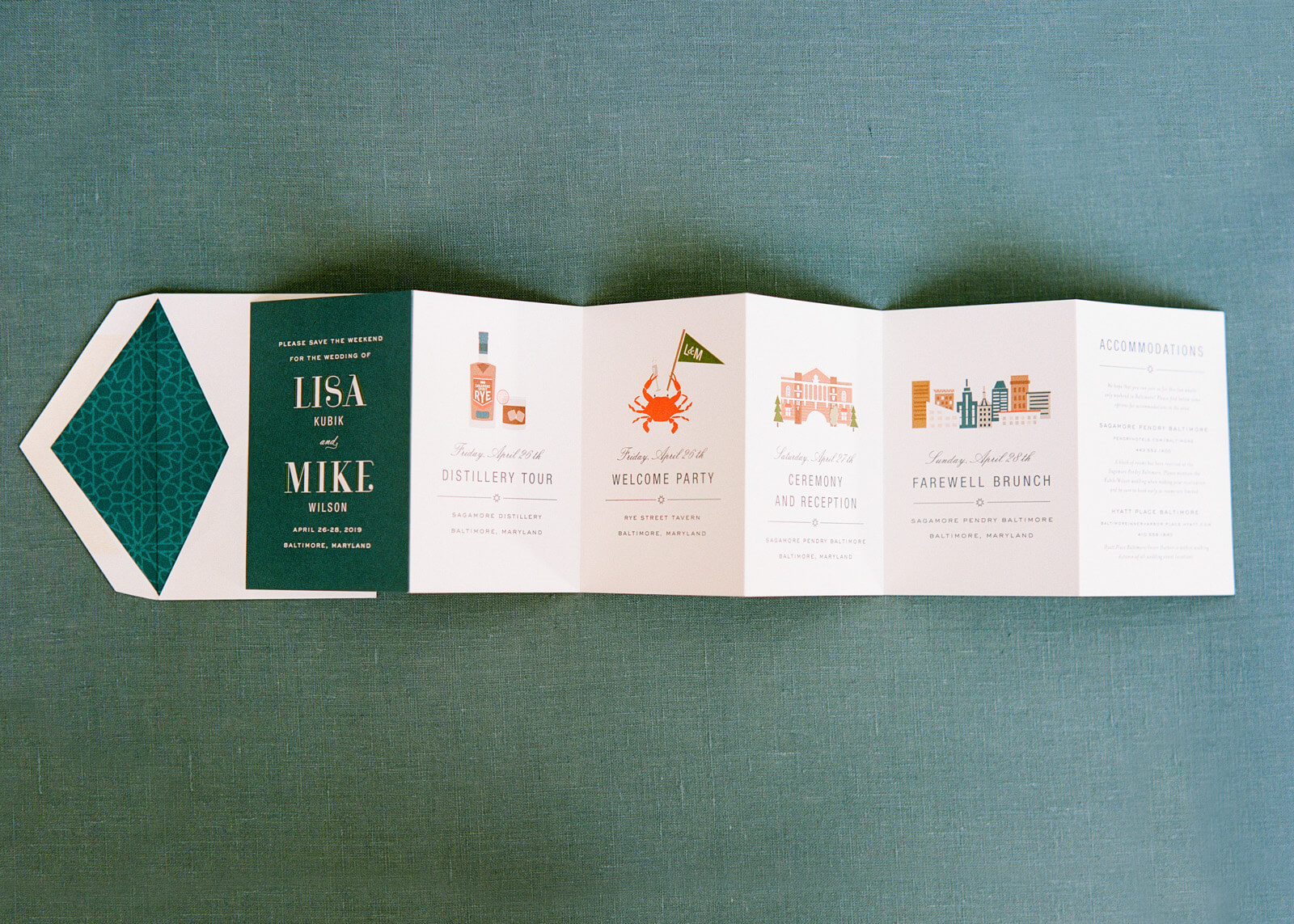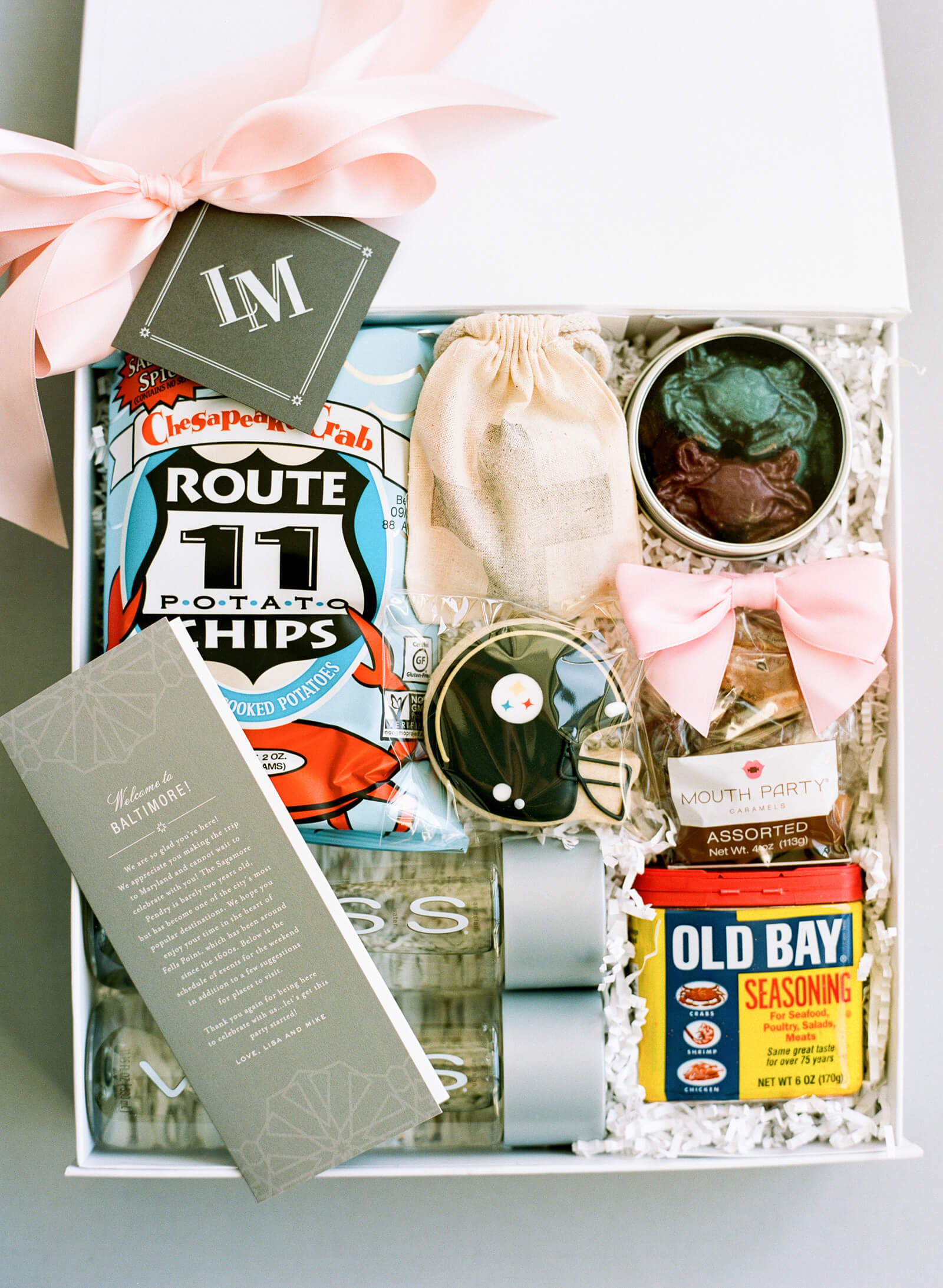 How You Met We knew one another twenty years ago, but never dated. We reconnected in our early forties through the dating site eHarmony.
The Engagement We were engaged after a year of dating. We had checked into our hotel room before attending the West Virginia vs. the University of Kentucky basketball game when Mike popped the question. I was completely shocked and surprised as I had no idea Mike had been planning our engagement for over a month.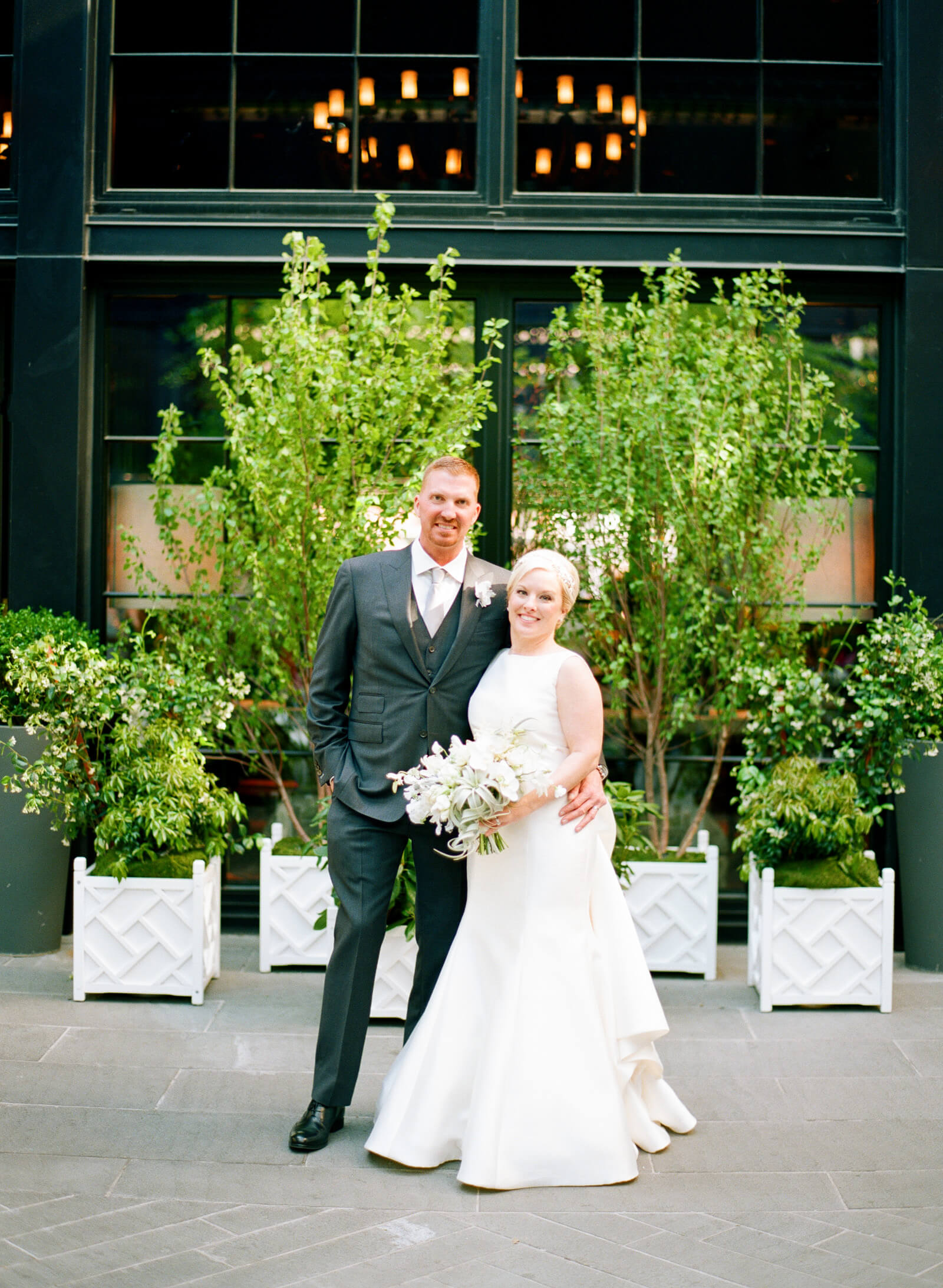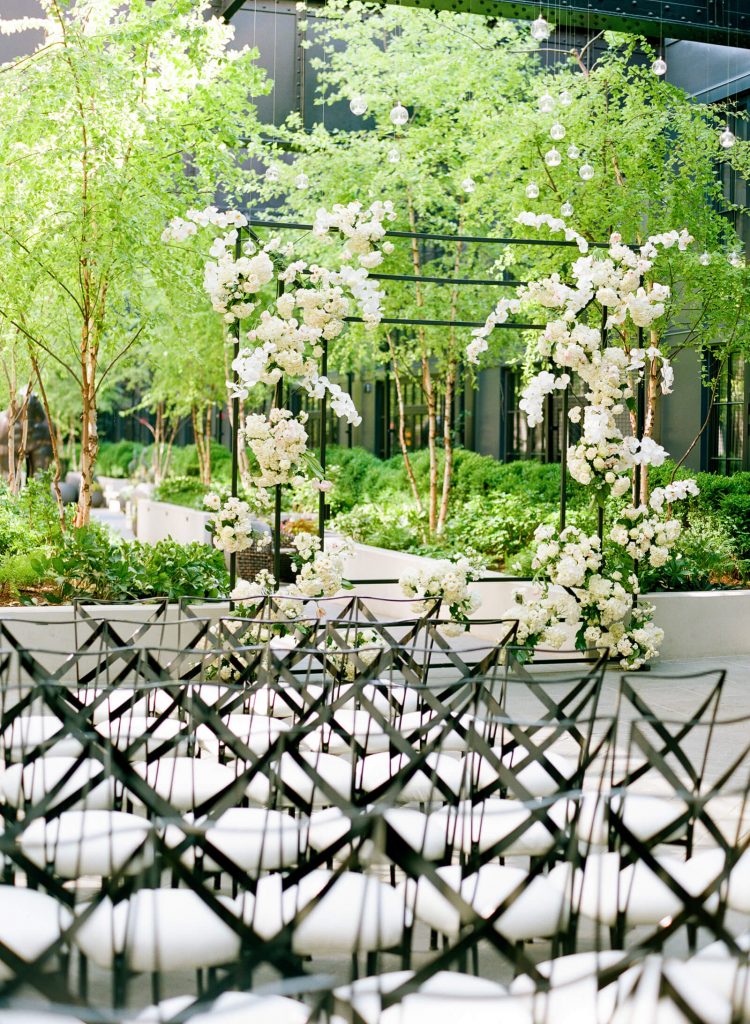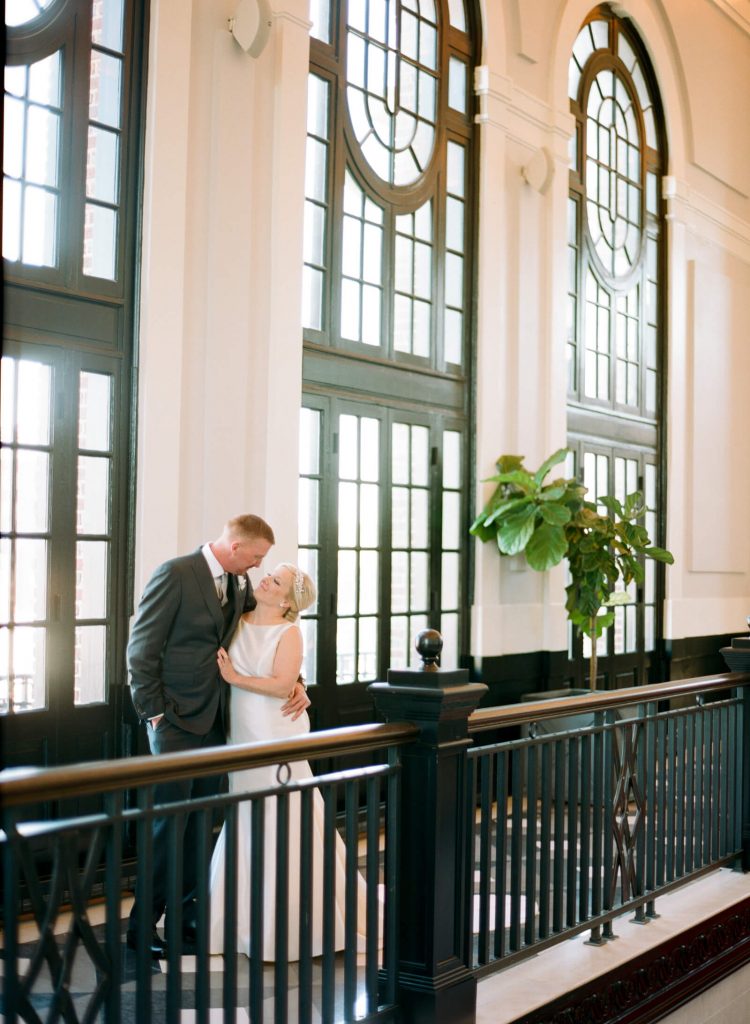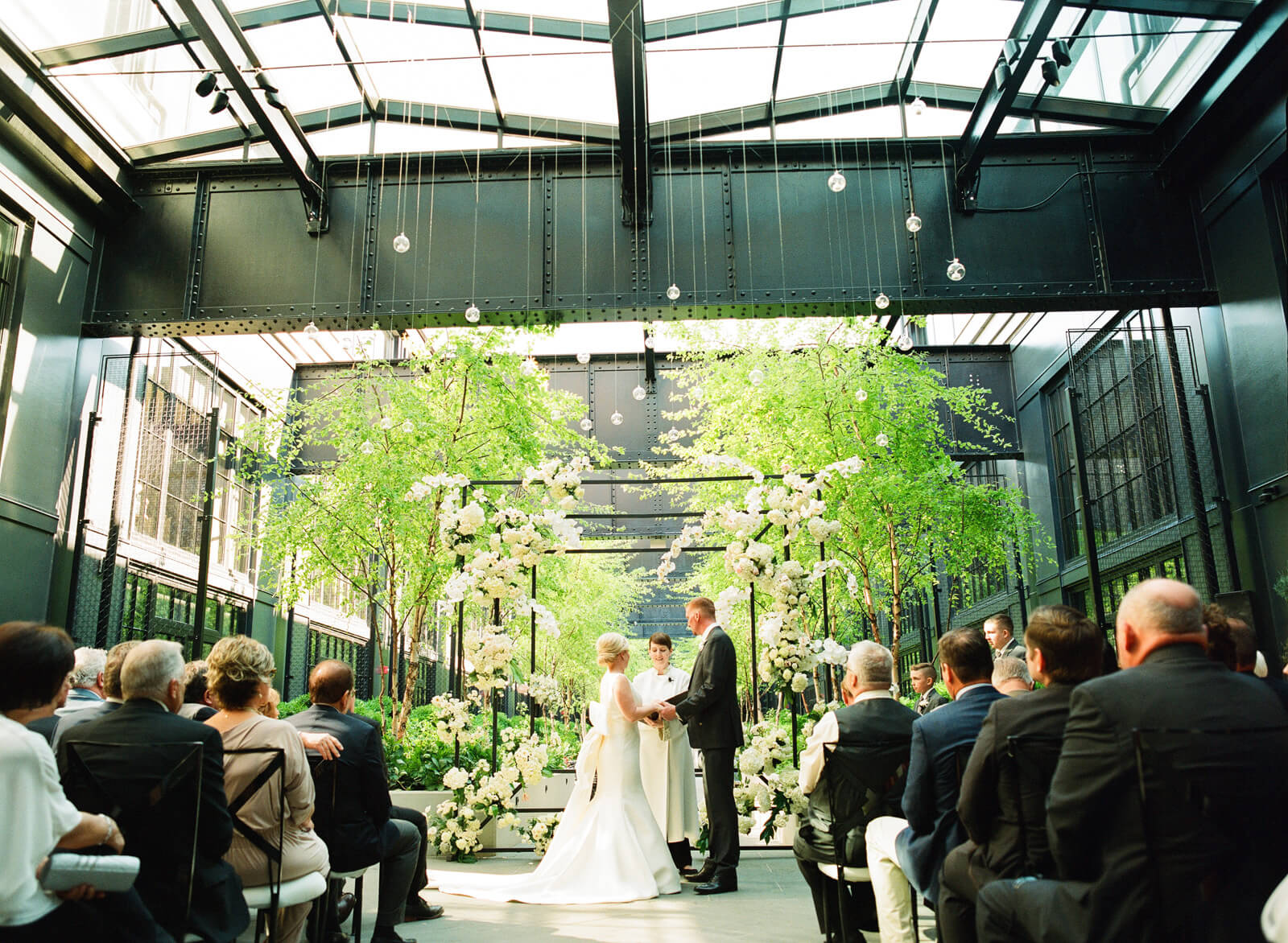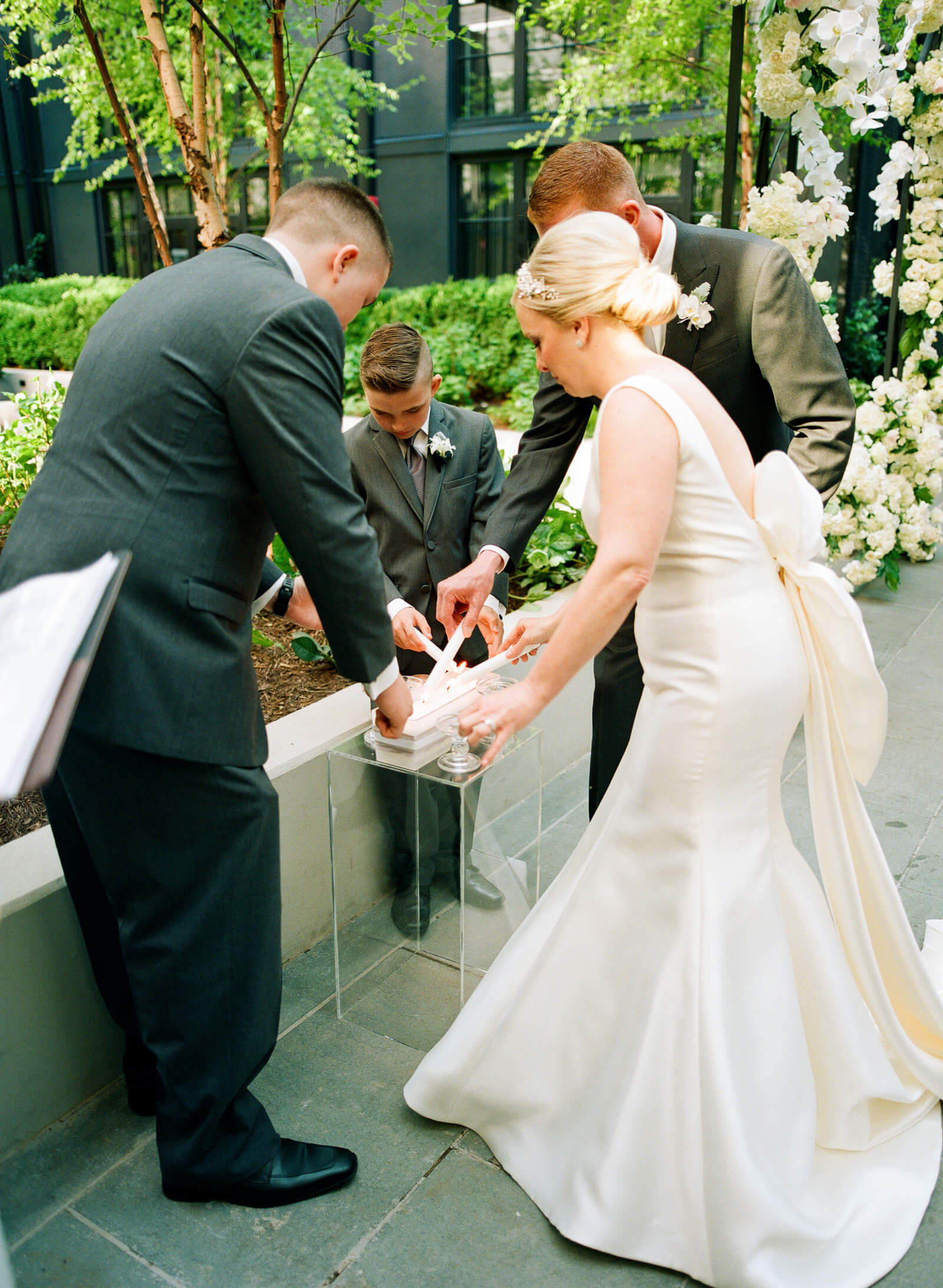 Wedding Design Inspiration The Sagamore Pendry Baltimore hotel, built on a site dating back to 1914, has a rich history redone with a modern flair, and was a defining source of inspiration for the wedding design. The pattern and shape of the windows in the Sagamore ballroom were used in several places throughout the wedding: the invitation liner, the dance floor design, and the menu. It was such a unique + lovely visual and worked well with their modern romance meets industrial vibe. Geometric patterns, metal, lush but neutral flowers, layers of greenery, and sleek lines defined the space. BD3 Design used Mike's company's actual barrels to create the escort card wall. Our wedding planners made diamond-shaped escort cards to incorporate the sleekness of the Sagamore Spirit logo. The cocktail hour had a masculine feel to it with a custom whisky barrel wall and dark lounge furniture, while white and green floral details added some softness to the space. Guests signed well wishes on a whisky barrel for us.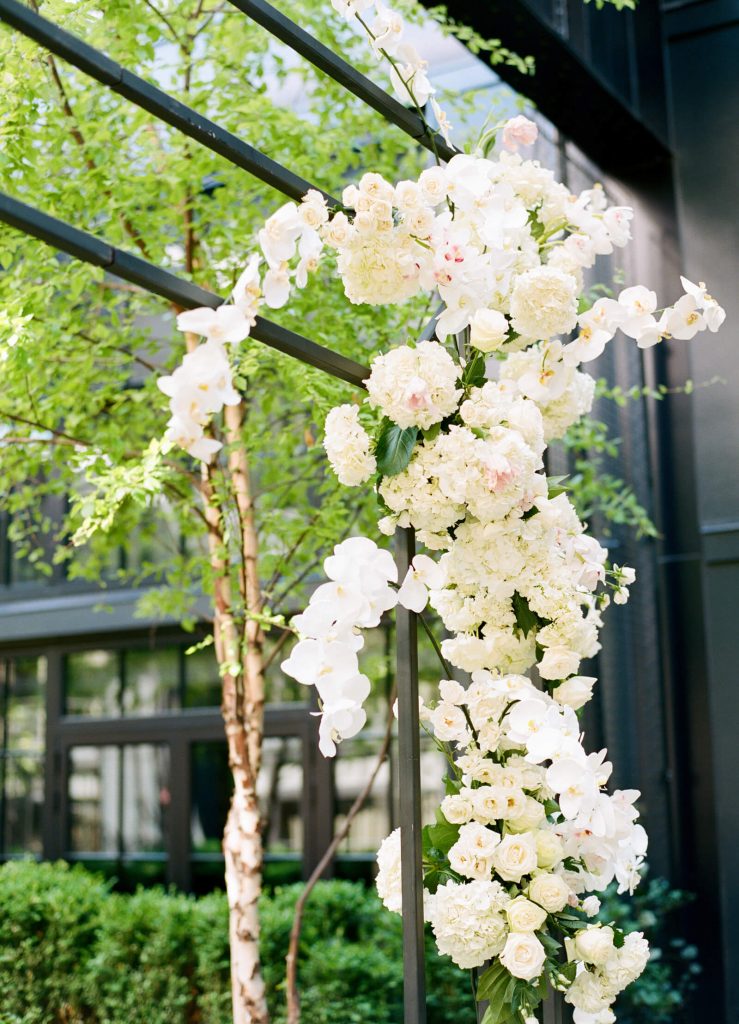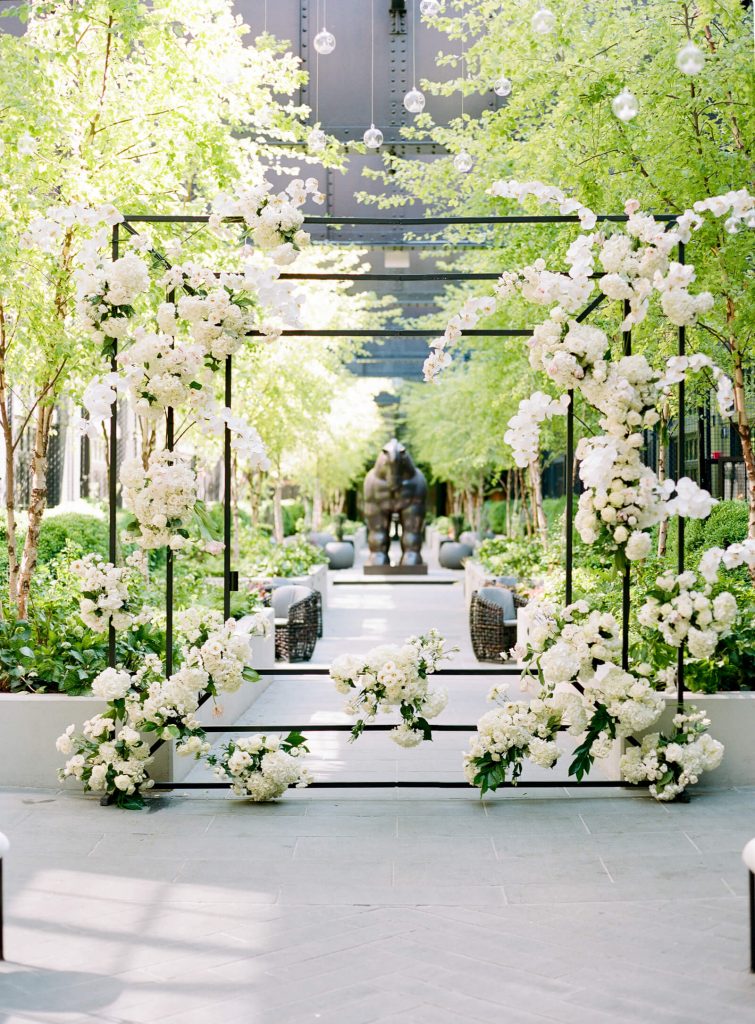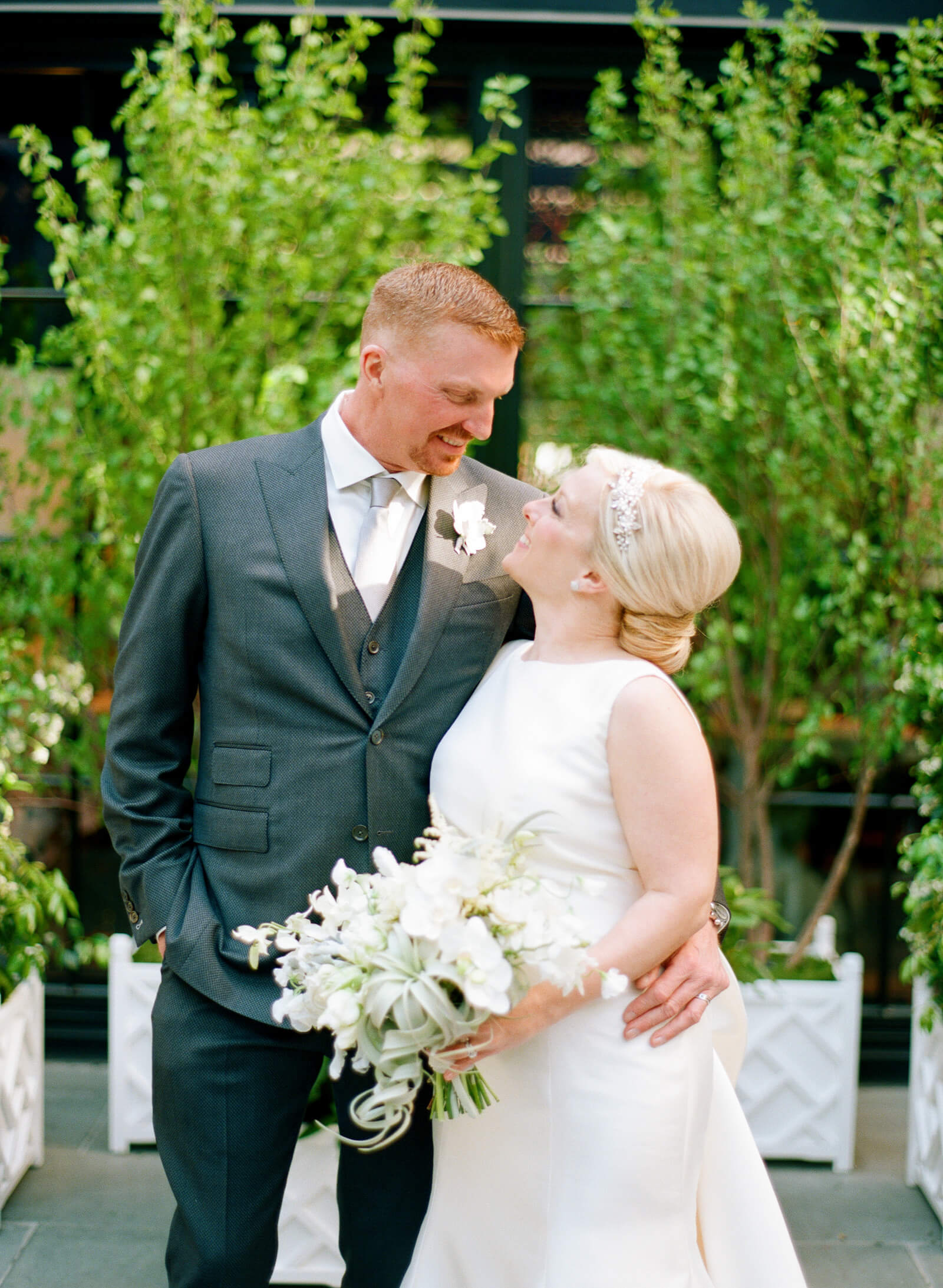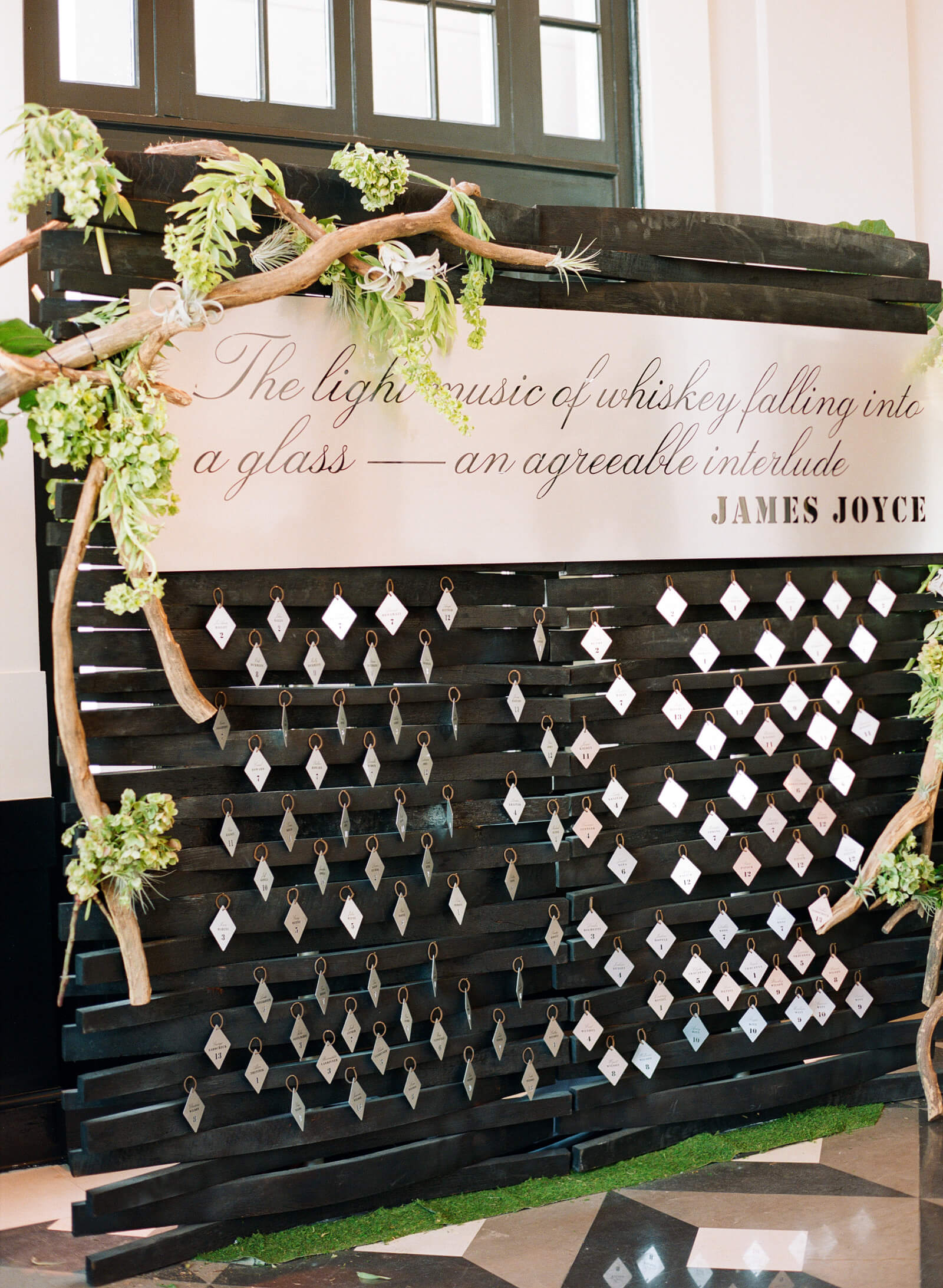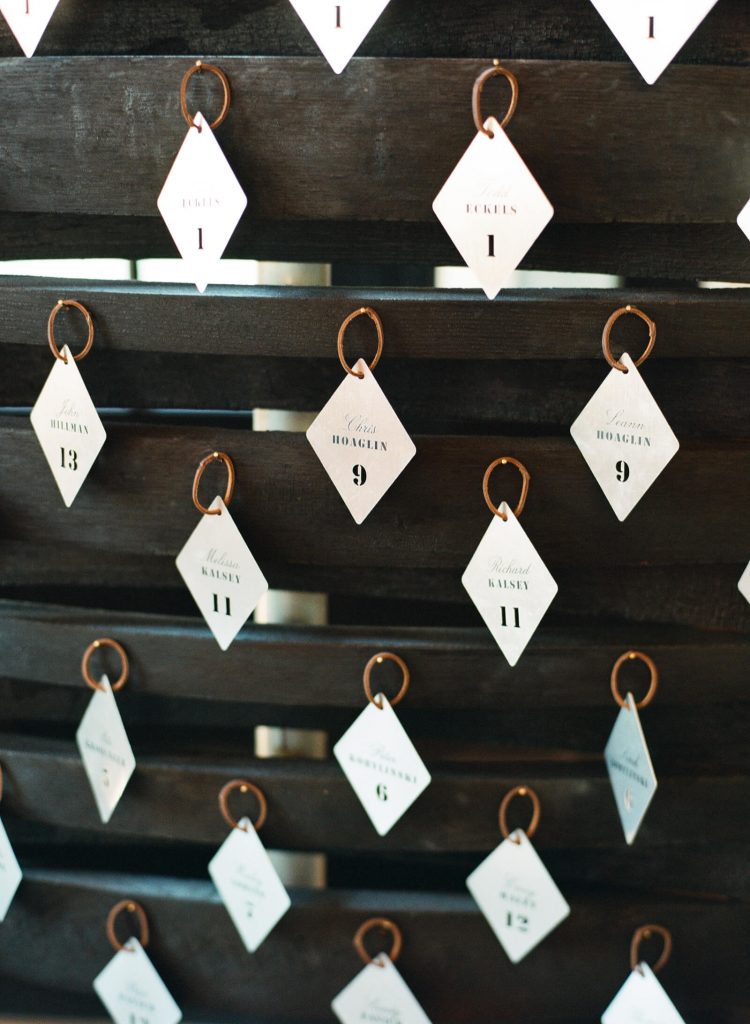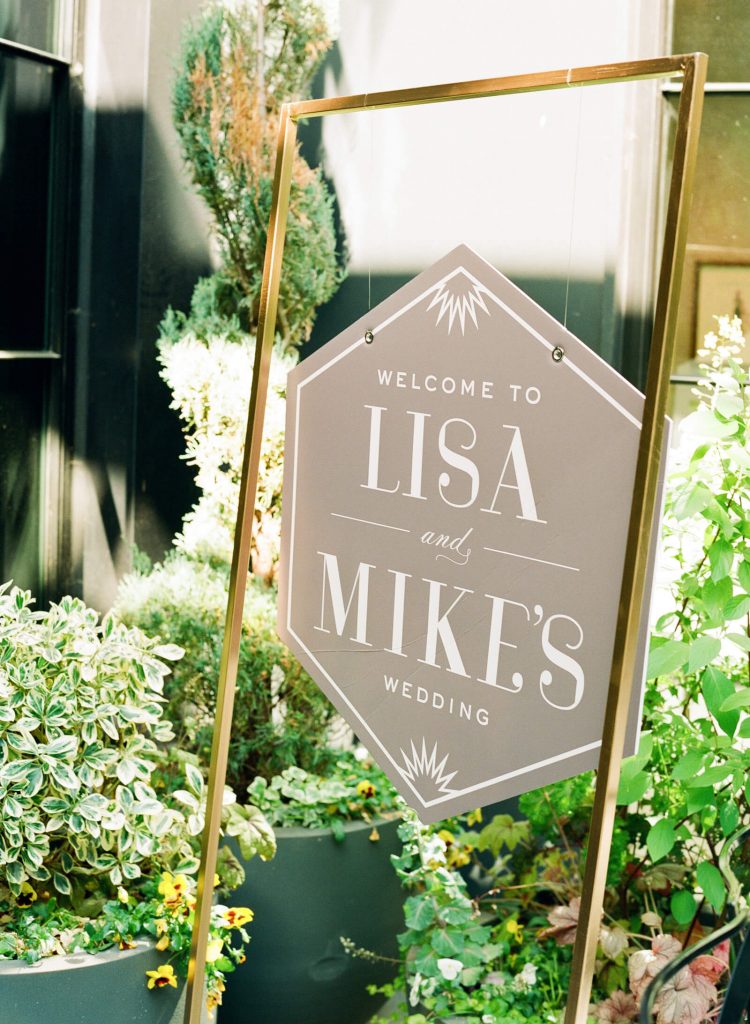 What Was Unique and Special About Your Wedding Day? Mike's company makes the barrels that Sagamore Spirit is distilled in, so it made sense for us to travel to Baltimore to get married. We brought touches of our hometown (Pittsburgh) into the weekend via items in our welcome box (Steelers cookies) and the late night snack (perogies). Other items like crab chips and Old Bay seasoning highlighted our wedding city, creating a fun mix of Pittsburgh and Baltimore for each guest.
Since all of our guests were from out of town (some as far away as Australia), we really wanted to treat everyone to a special weekend. Everyone enjoyed a three-day celebration around Baltimore, including an afternoon spent at the Sagamore distillery. After arriving via water taxi, guests enjoyed tours of the distillery as well as a waterside whiskey tasting. A tornado warning forced everyone to stay a little longer, but no one seemed at all concerned about the tornado while surrounded by whiskey.
Mike's two sons took part in the ceremony; we all lit a four-wick unity candle symbolizing officially becoming a family.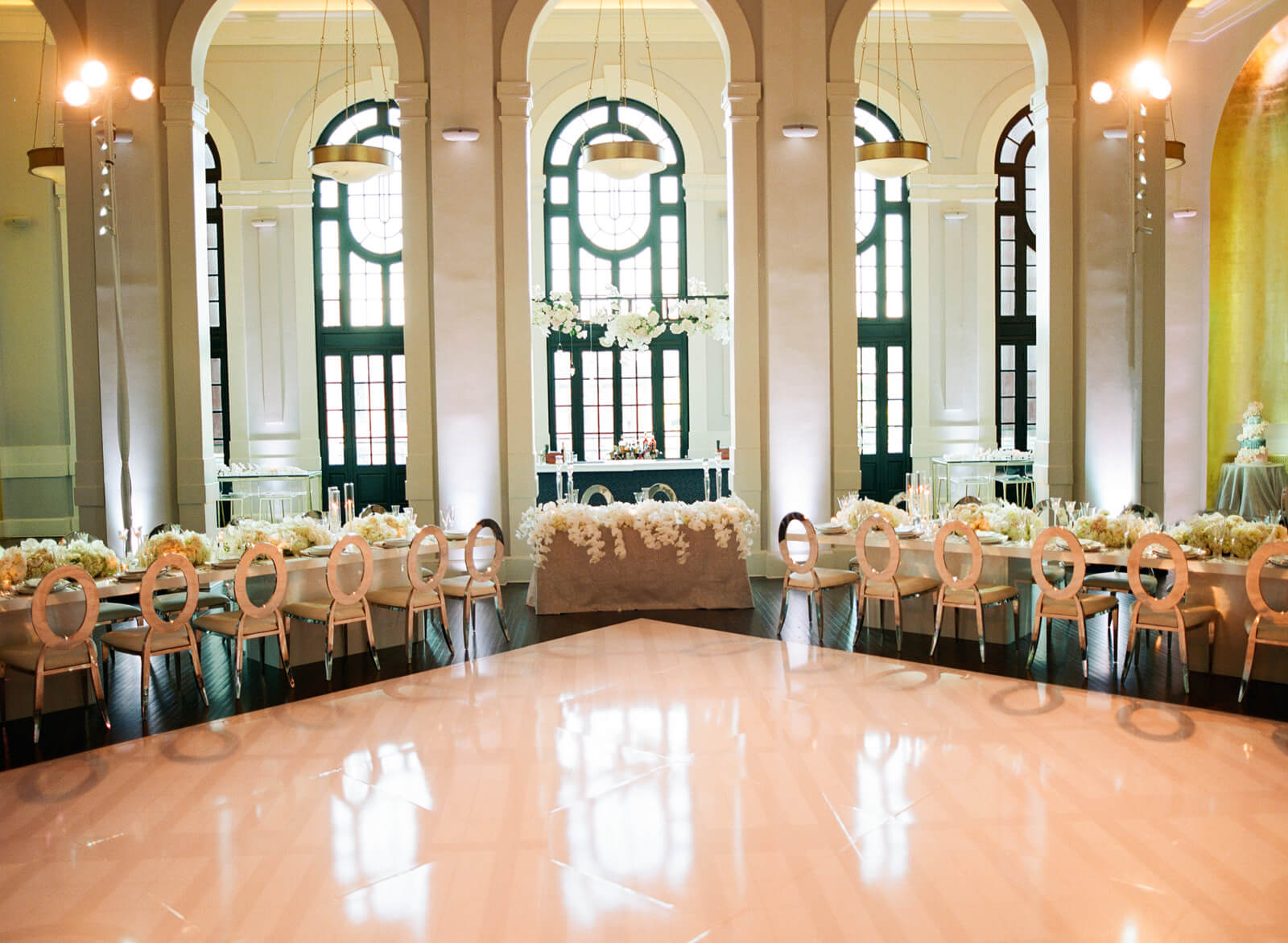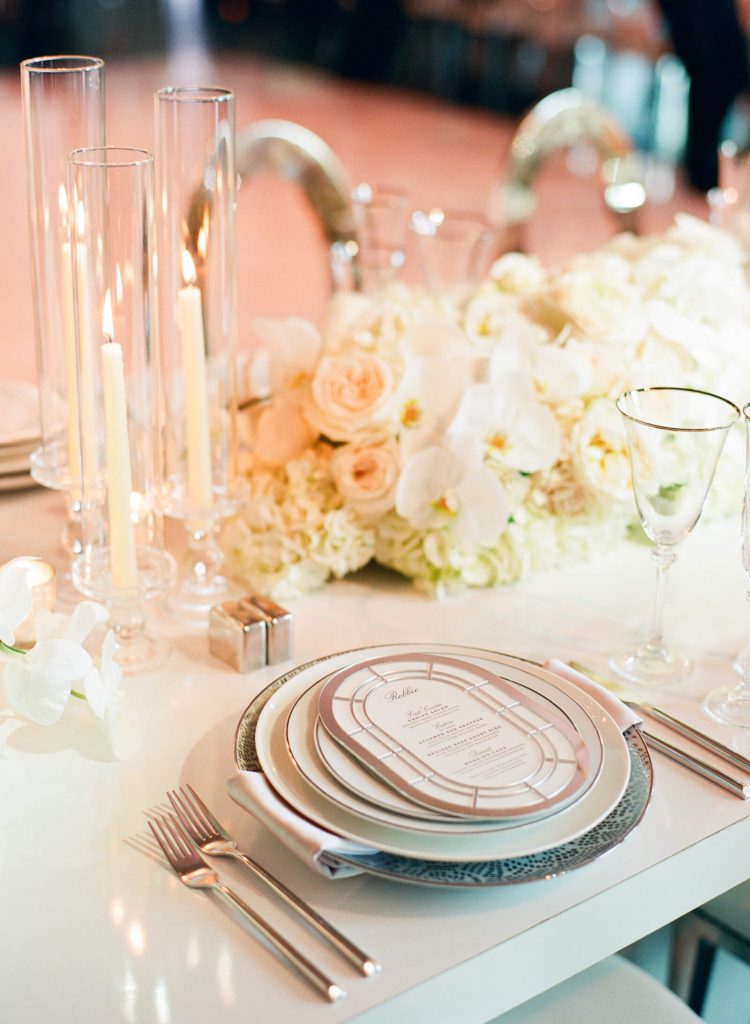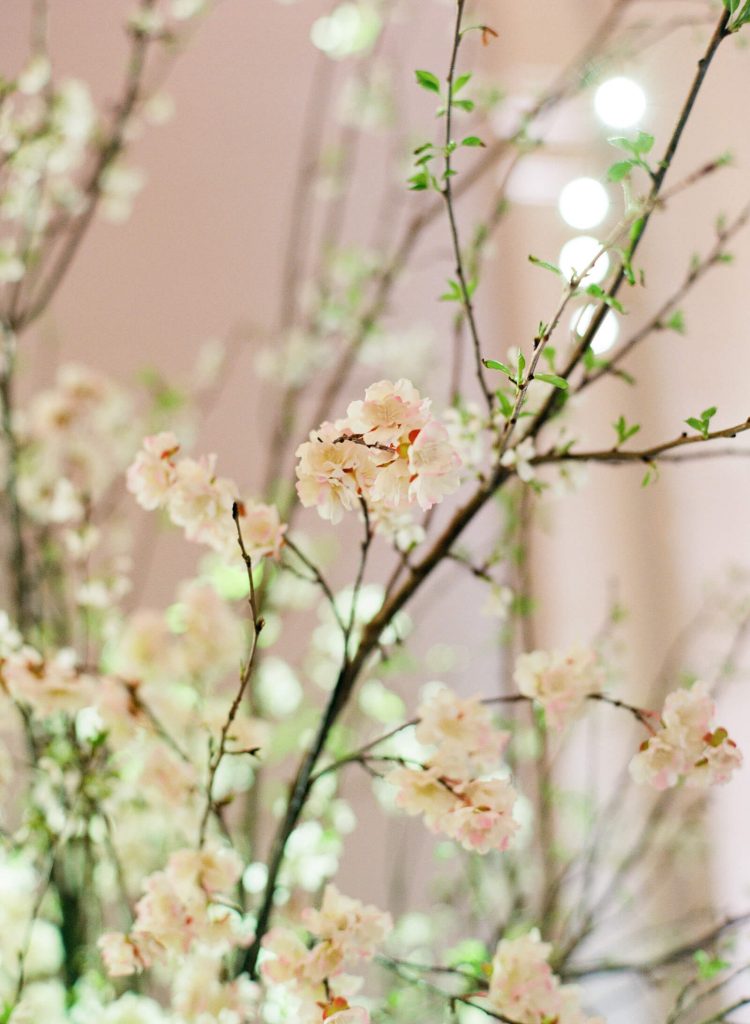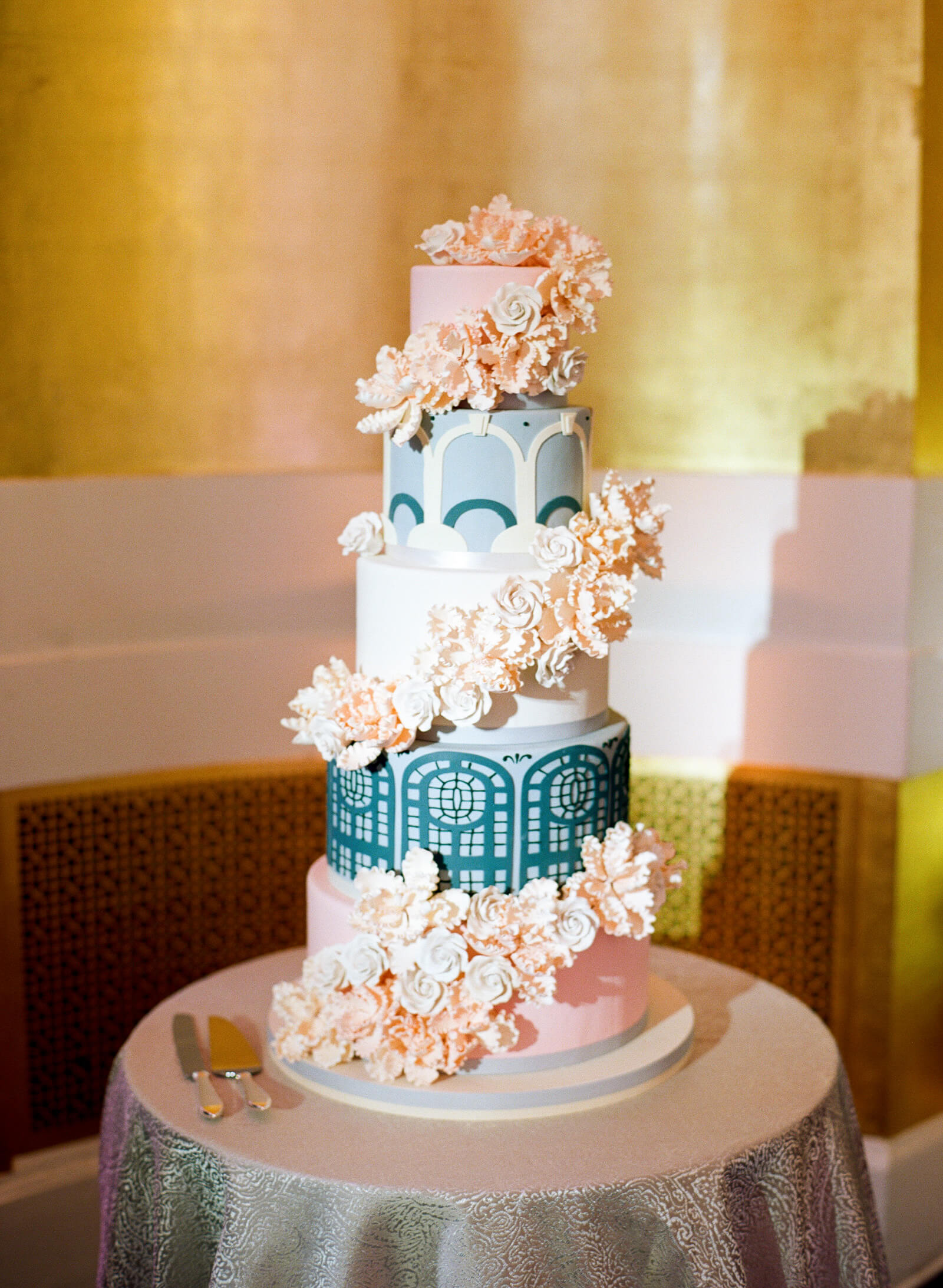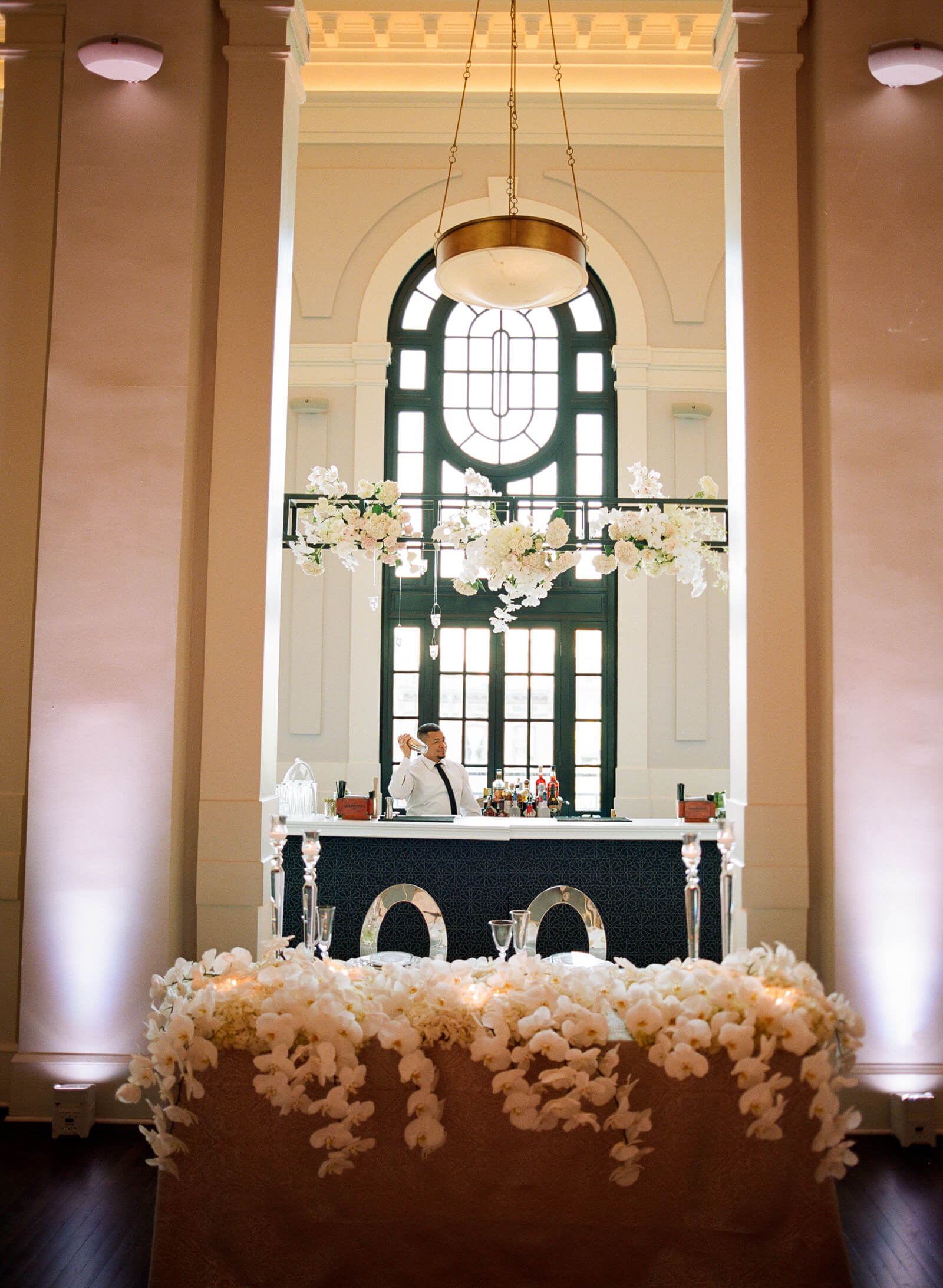 Most Unexpected Event On Your Wedding Day When we learned that Pirate Fest would be slated for the same weekend as our wedding. But the festival ended up being a great experience for our guests as many spent the early part of Saturday taking in the events and exploring the area surrounding the wedding venue in Fells Point.
Piece of Advice Hire wedding planners. We can't say enough about Lemon and Lime Event Design. Ashley, Katey and their entire team are the BEST. They made planning a destination wedding a wonderful experience. We loved traveling to Baltimore during their year of planning to see the team's fantastic ideas.