This originally ran as a Local Love in the 2020 issue.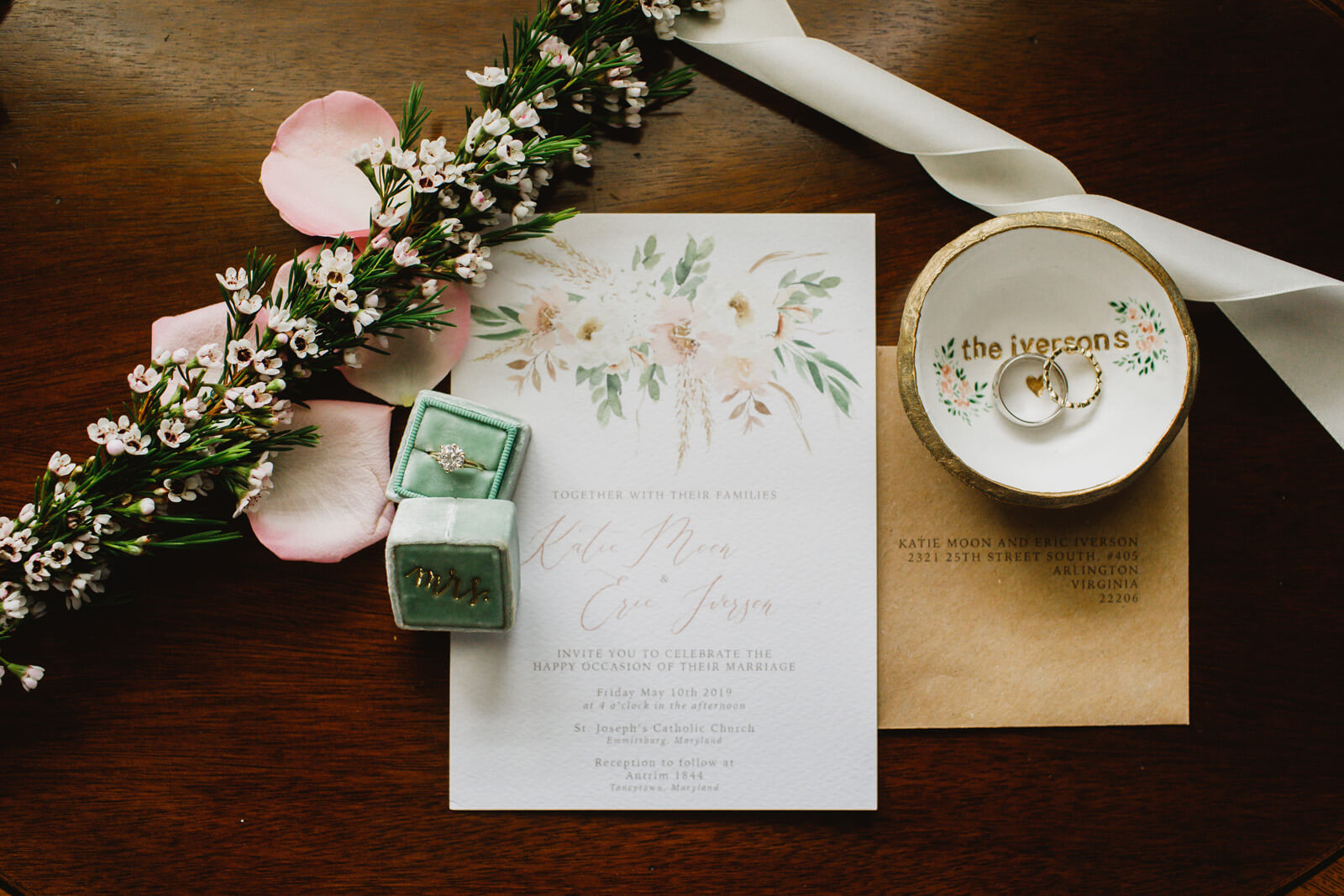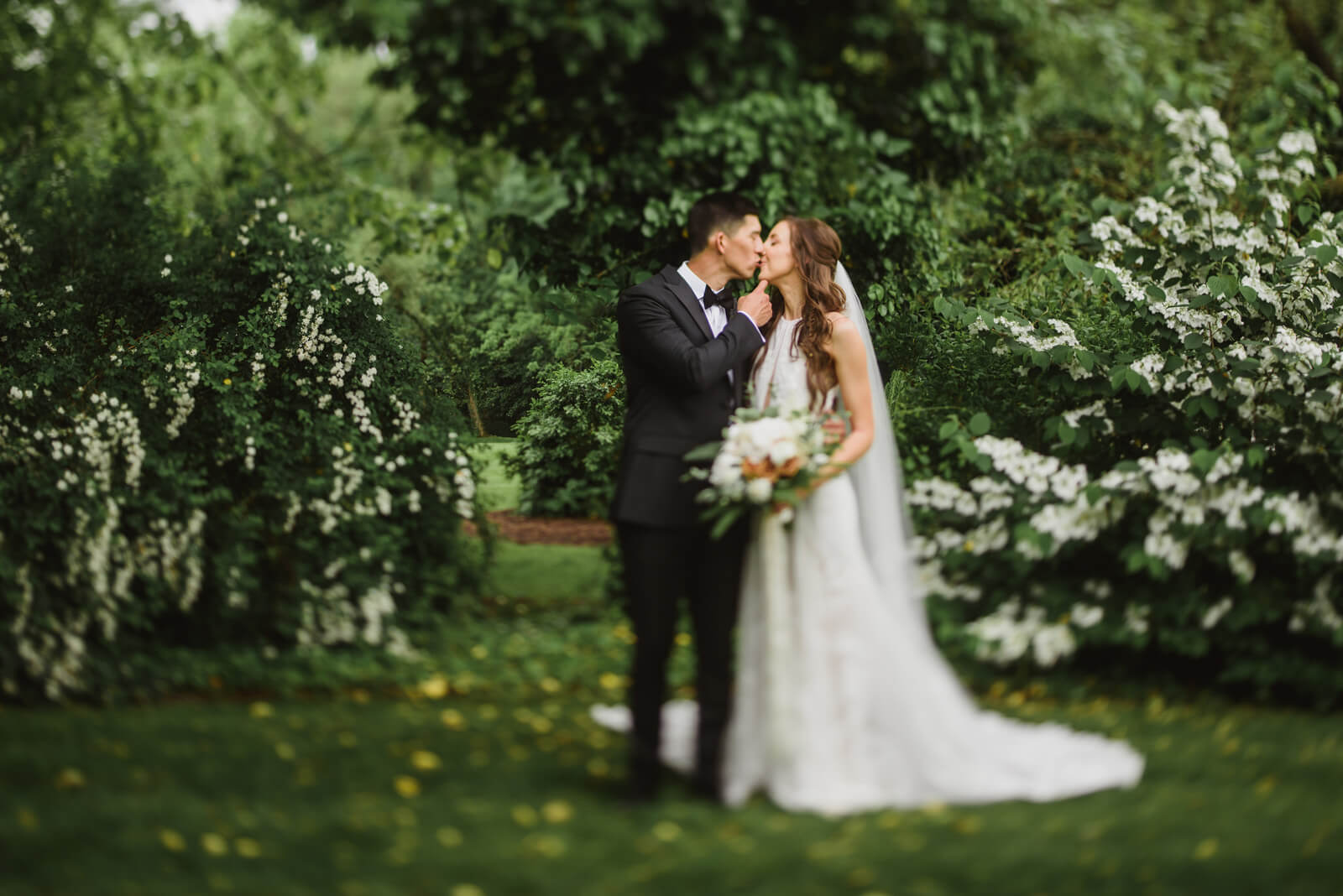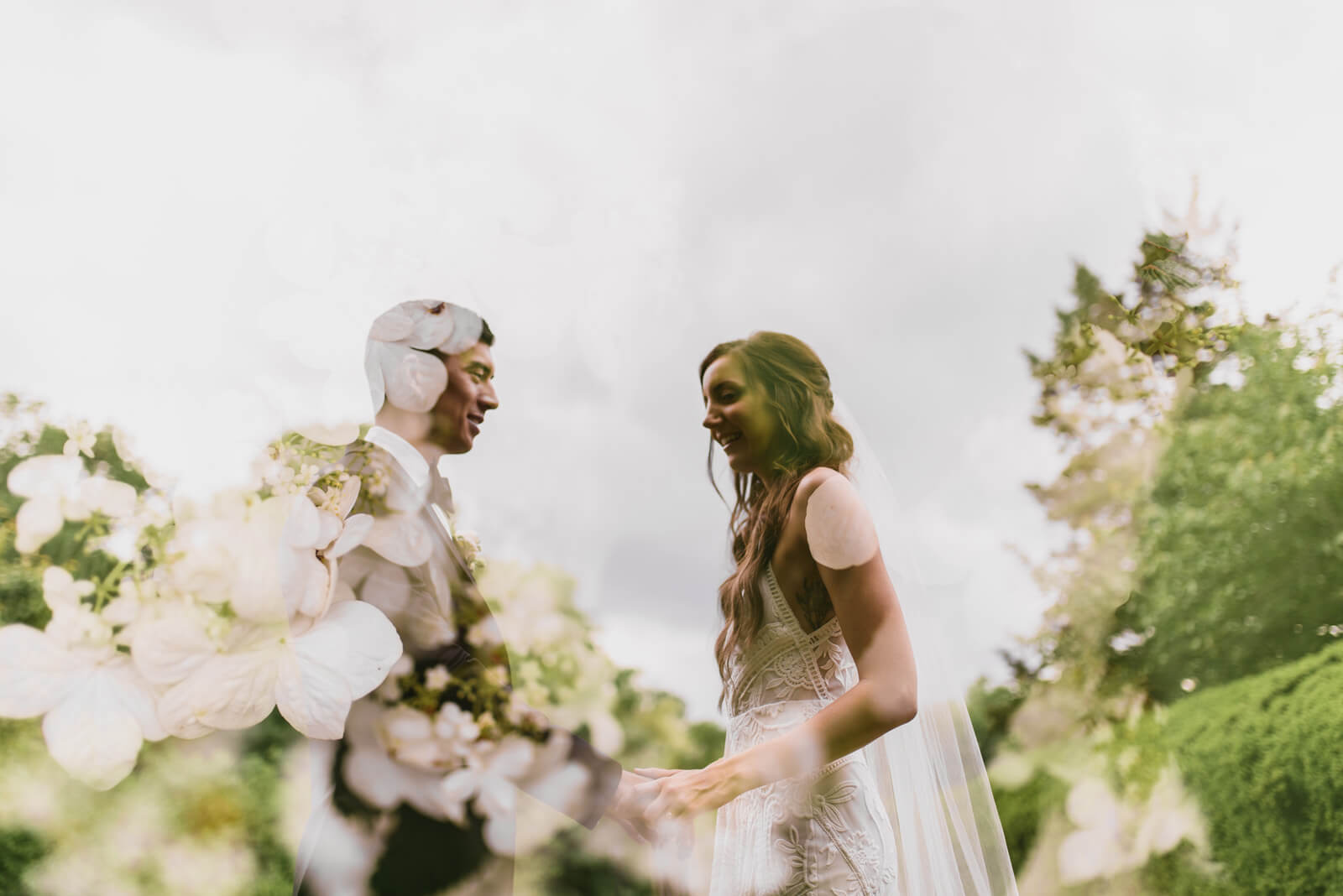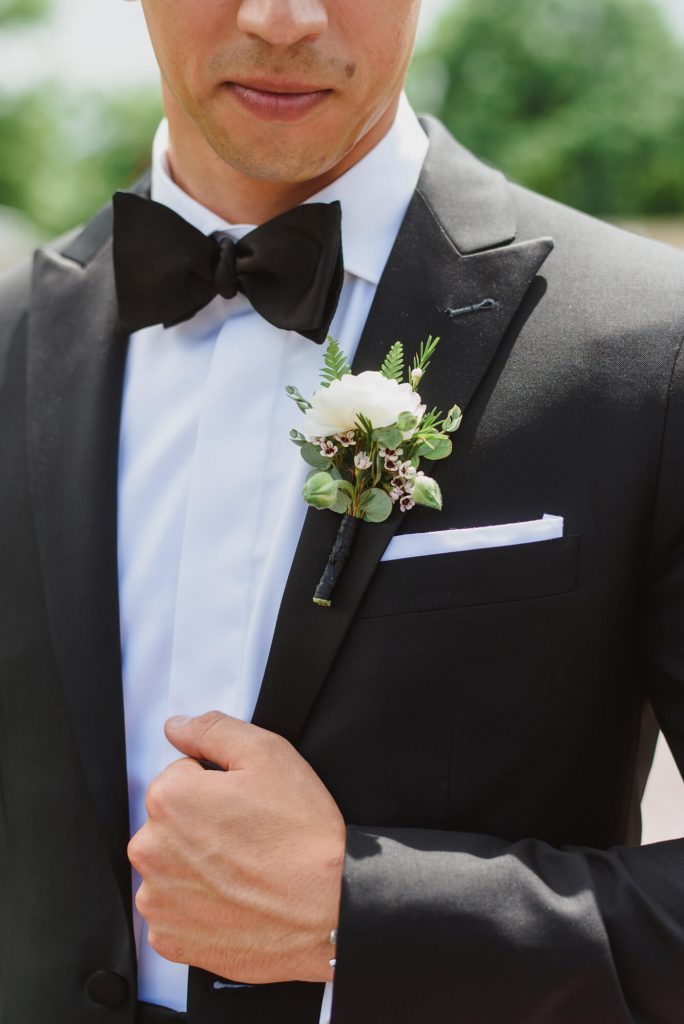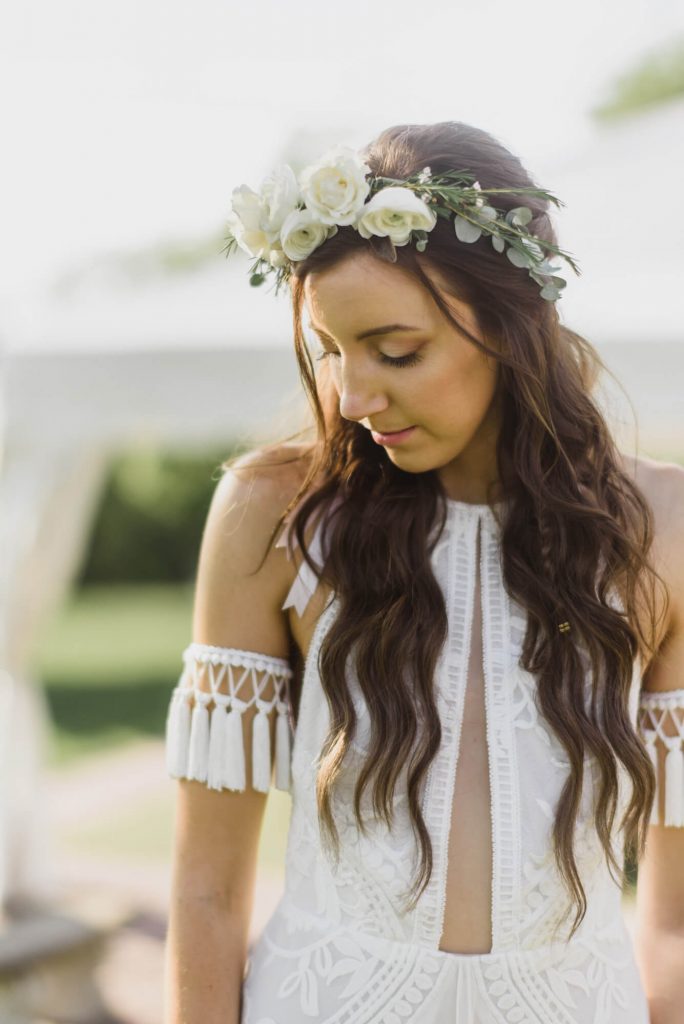 Wedding Date May 10, 2019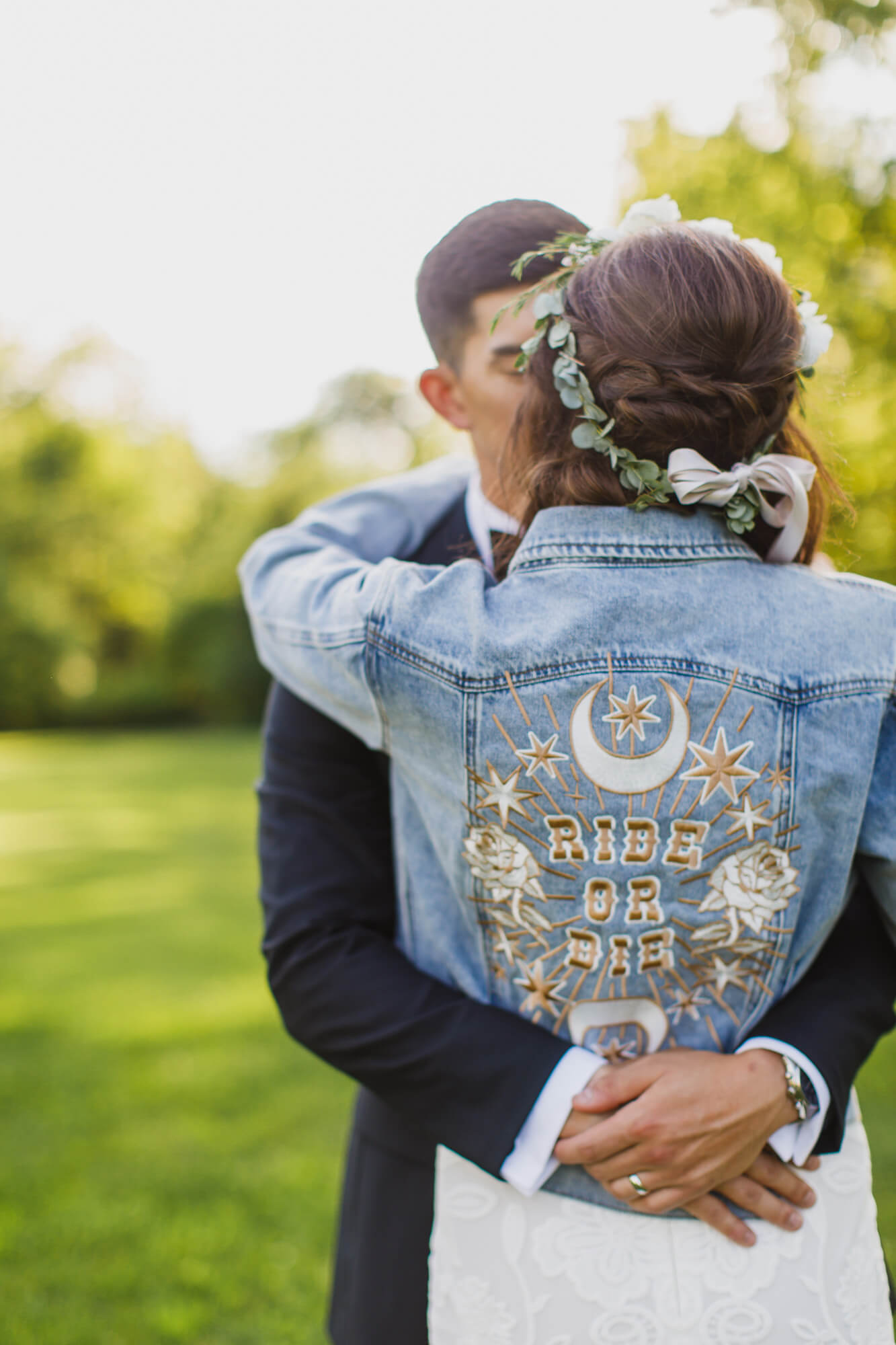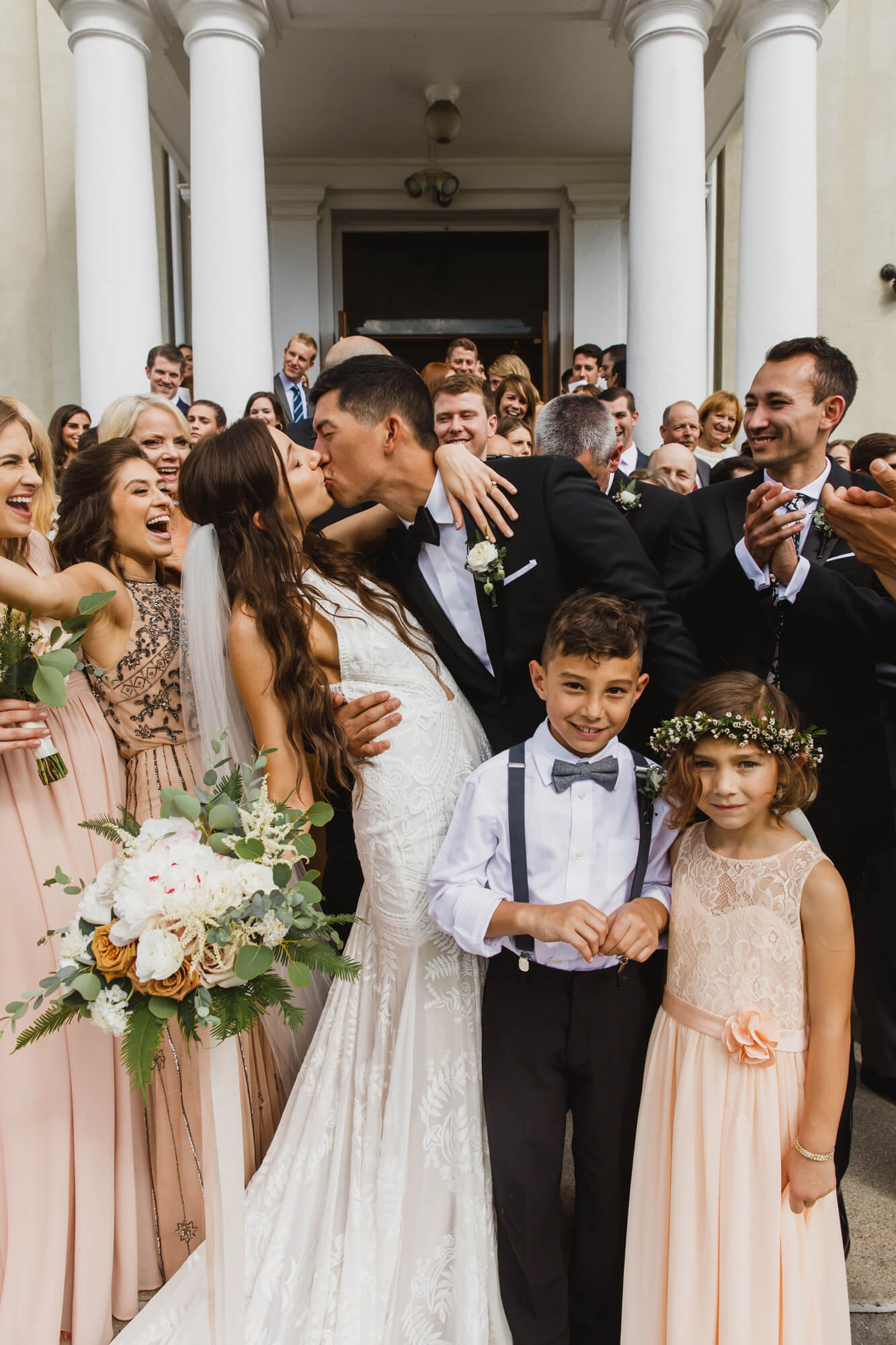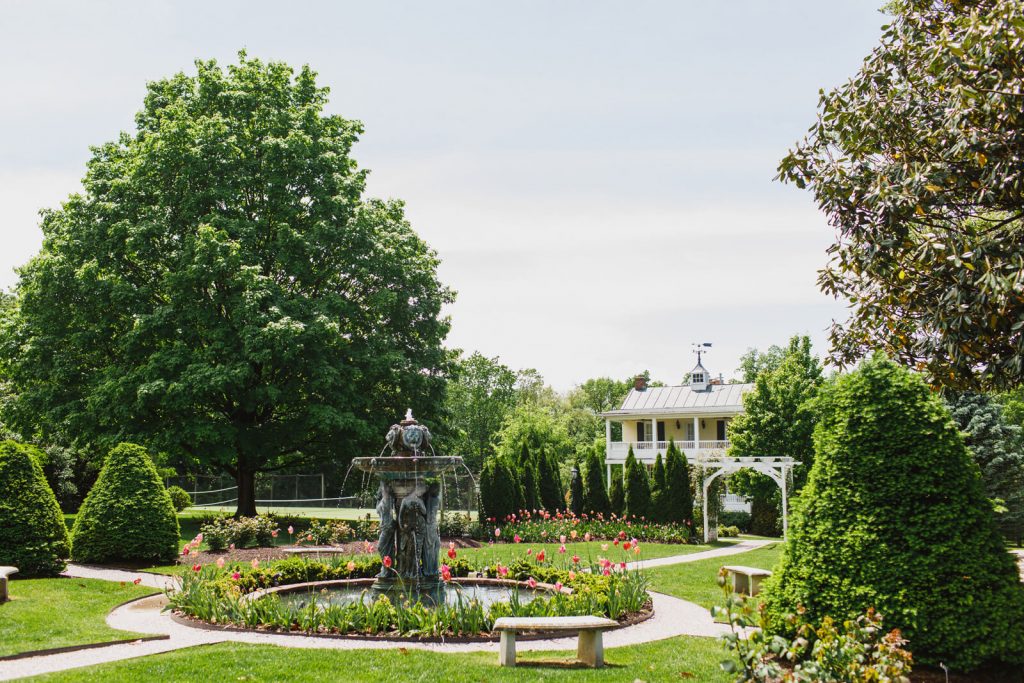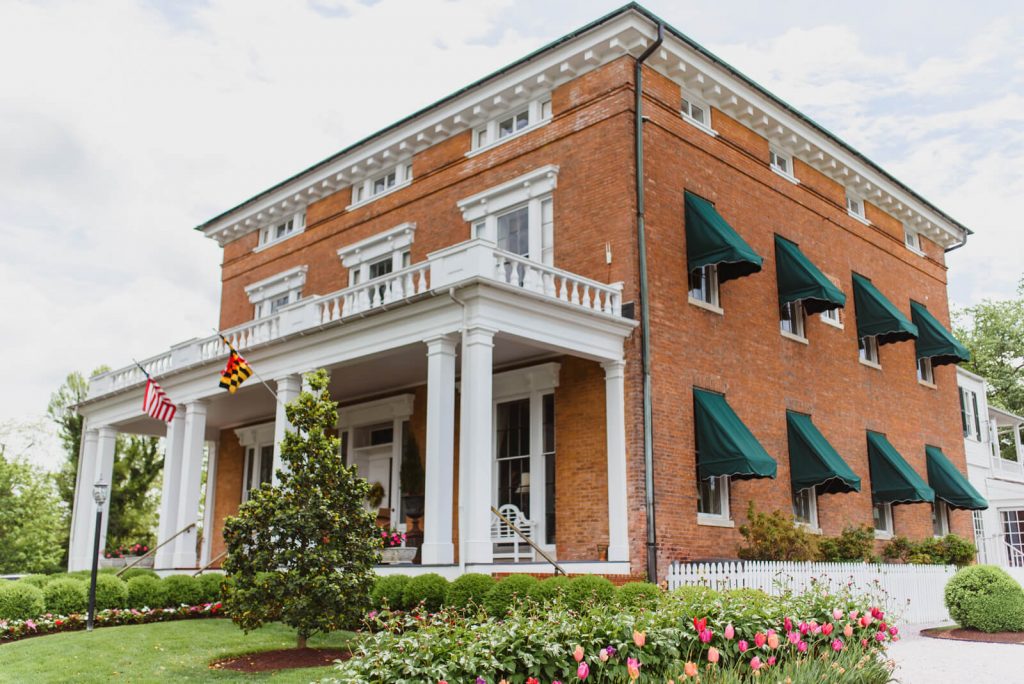 Despite both growing up as Army brats in Carlisle, Pennsylvania, it wasn't until Katie Louise Moon and Bjarne "Eric" Iverson ended up at Virginia Tech for college that mutual friends introduced them via social media. "Eric and I added each other on Facebook and messaged a few times, but it never turned into anything," remembers Katie. About a year and a half later, Eric spotted Katie at a party for their fraternity and sorority and shouted her name across the room. Talking in person eventually turned into texting a lot and dating and, finally, an engagement. The two were visiting Lake Louise in Banff National Park in the Canadian Rockies during Katie's spring break week of her social work graduate program. They spent the week ice skating, snowshoeing, cross-country skiing, and dog sledding. Katie was hoping Eric would use the trip to propose—it was her dream destination after all—but every time she expected it, nothing. Midway through the week, Eric insisted they drive up Mt. Norquay for a great view overlooking the town of Banff with gorgeous mountains in the background. It was there—with a secret photographer lurking nearby—that he finally got down on one knee. Afterward, they headed to Fairmont Chateau Lake Louise for afternoon tea (and Champagne, of course).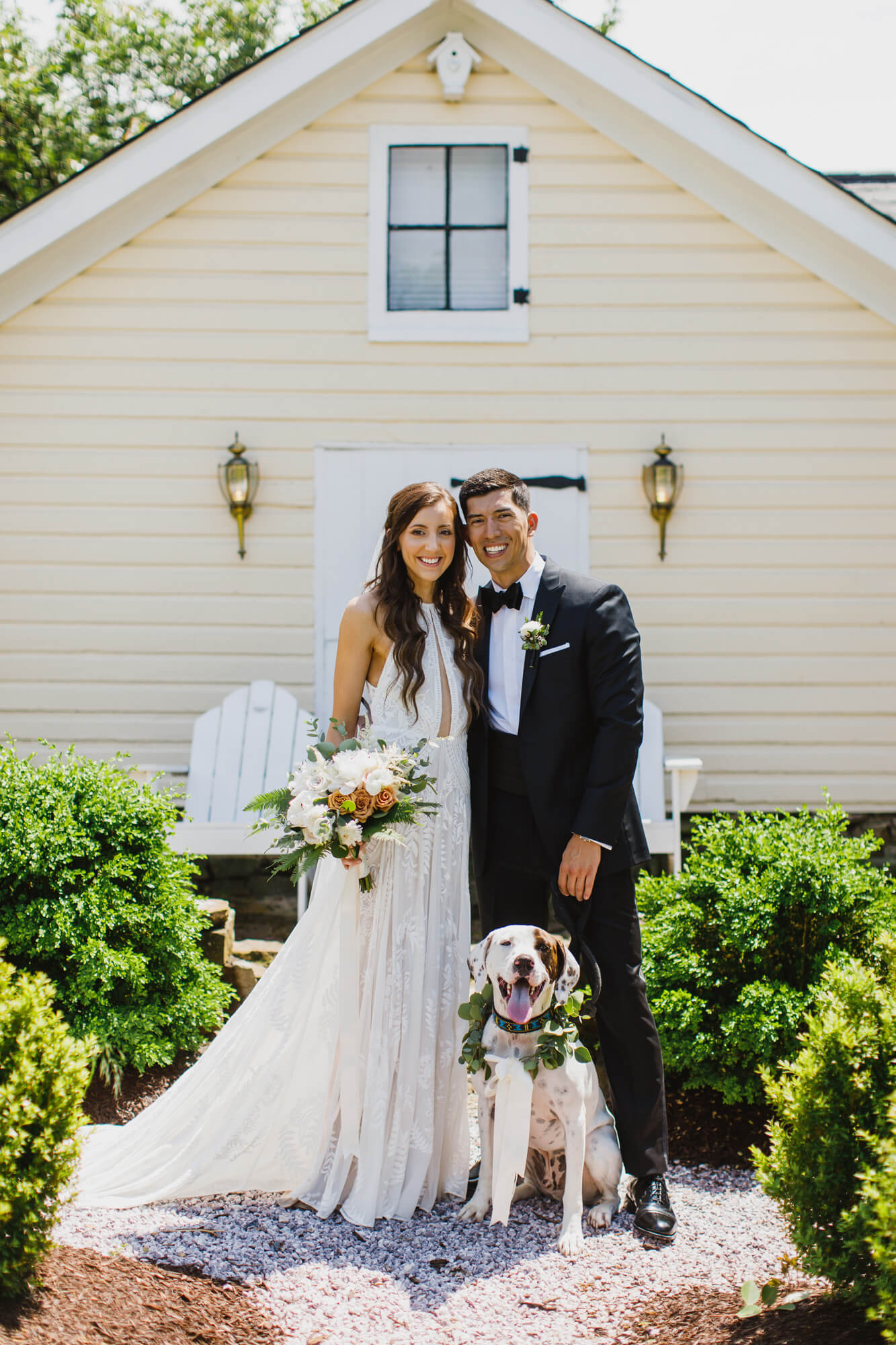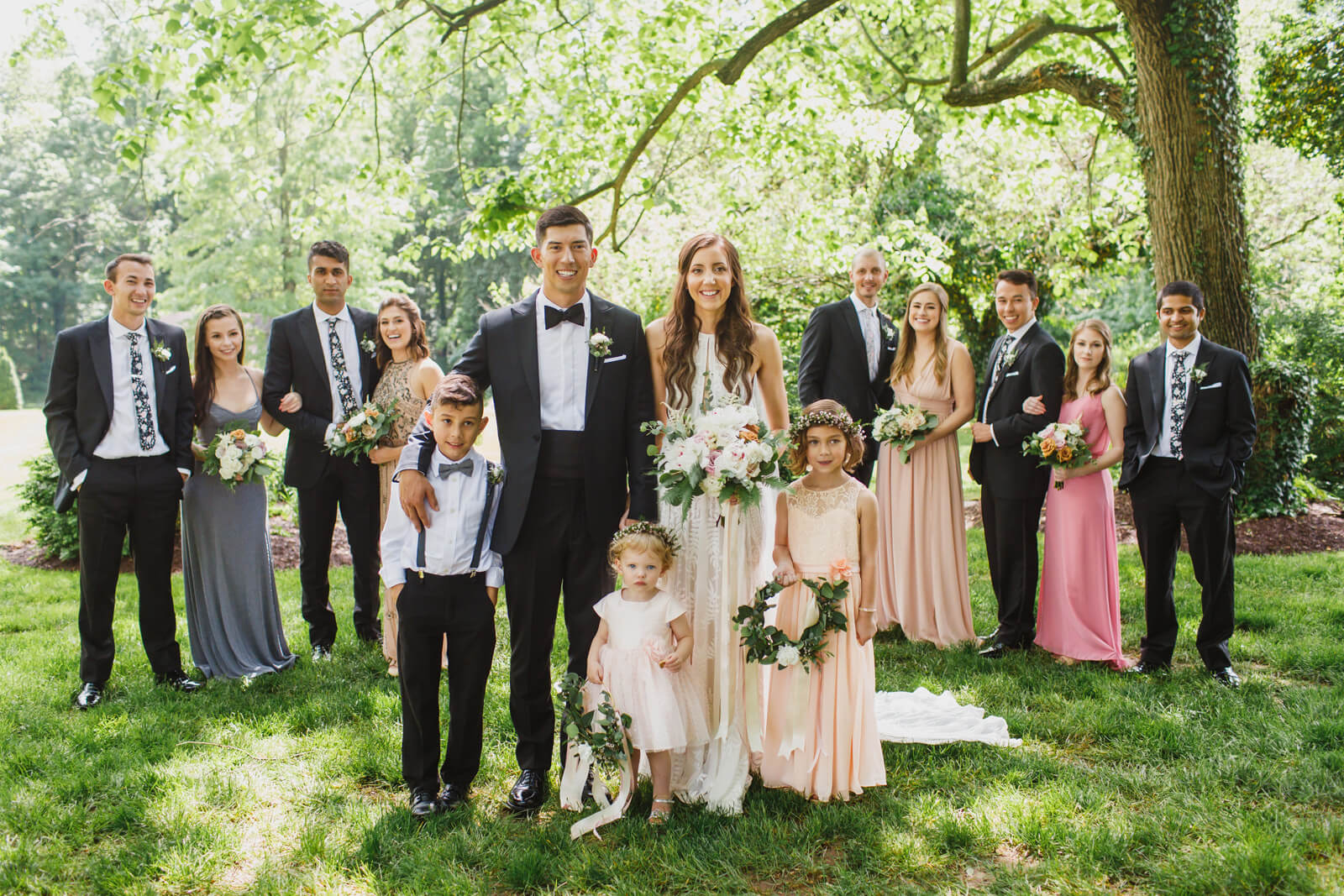 They traded the Canadian Rockies for the Catoctin Mountains and picked Antrim 1844, a historic 24-acre estate in Taneytown, for their wedding. They wanted the reception to take place outside, so they pulled a lot of inspiration from Antrim's gardens, with plenty of greenery and gorgeous earth tones, but nothing too precious. The whole thing had a very bohemian, relaxed feel to it, with macramé decor, peacock chairs, mismatched china, rattan loveseats, floral crowns, and Katie's dress with its tassel armbands. "We made the day feel like ours, and we surrounded ourselves with what, and who, we love most," says Katie. That meant having the keyboardist play the Masters theme song, "Augusta," during cocktail hour for golf-loving Eric. And having Katie's dad—a woodworker—make their seating chart, which featured cities Katie and Eric had visited together instead of table numbers and a photo of them at each location, from Abu Dhabi to Moab to Landover. There was a beautiful strawberry and goat cheese salad, and ribeye steak and crab cakes for dinner, but the two also made sure the 135 guests had some late-night snacks, including chicken tenders and French fries—the groom's favorite—before everyone shifted to the Pickwick Pub for an after party.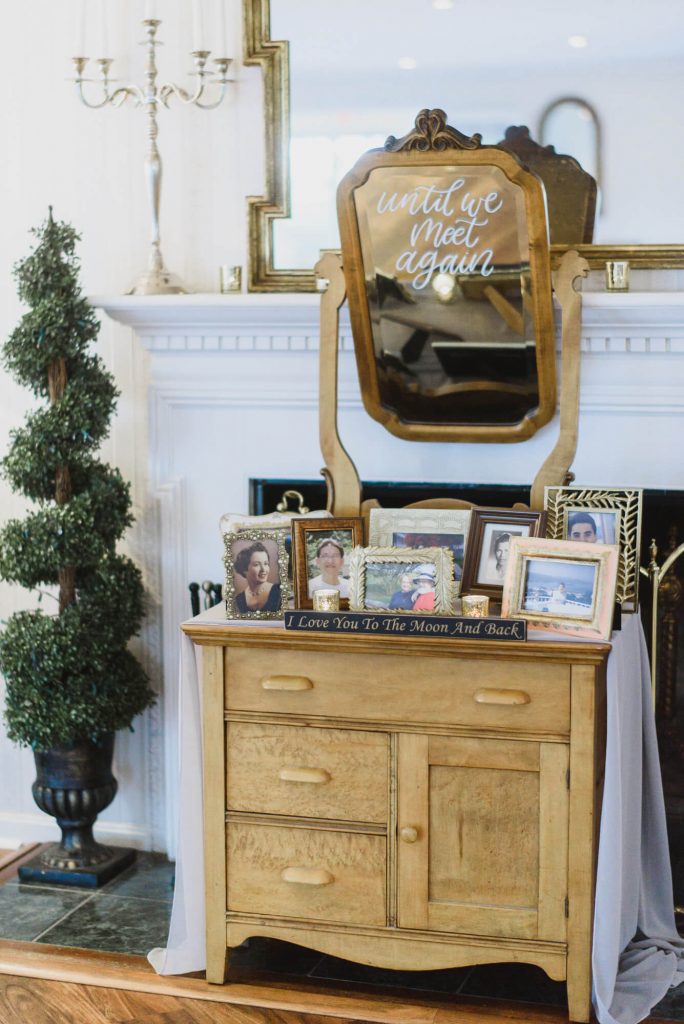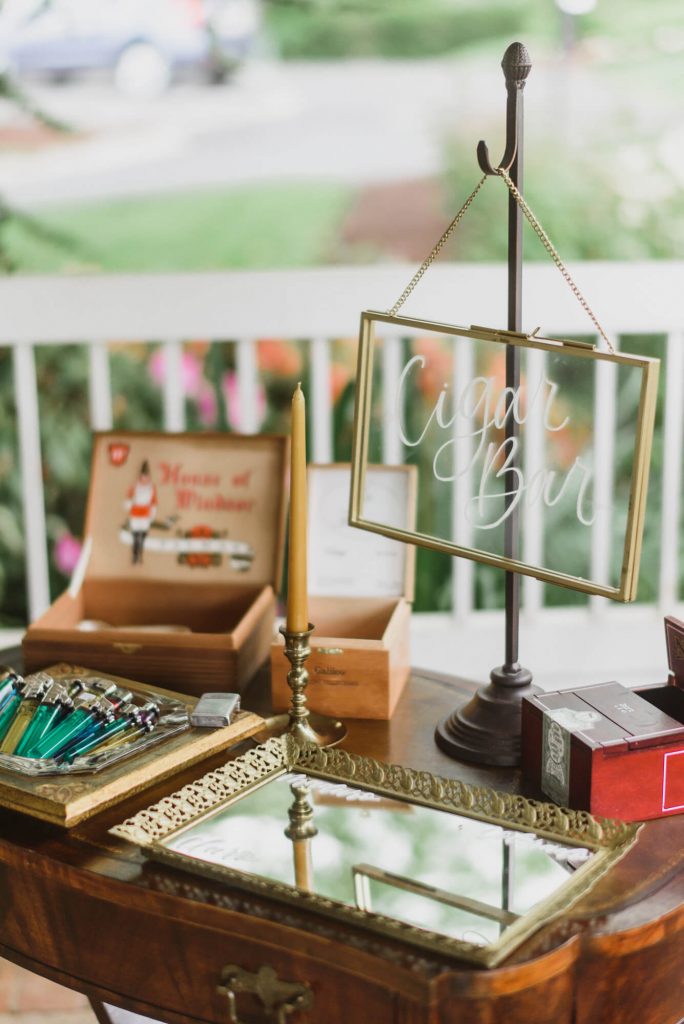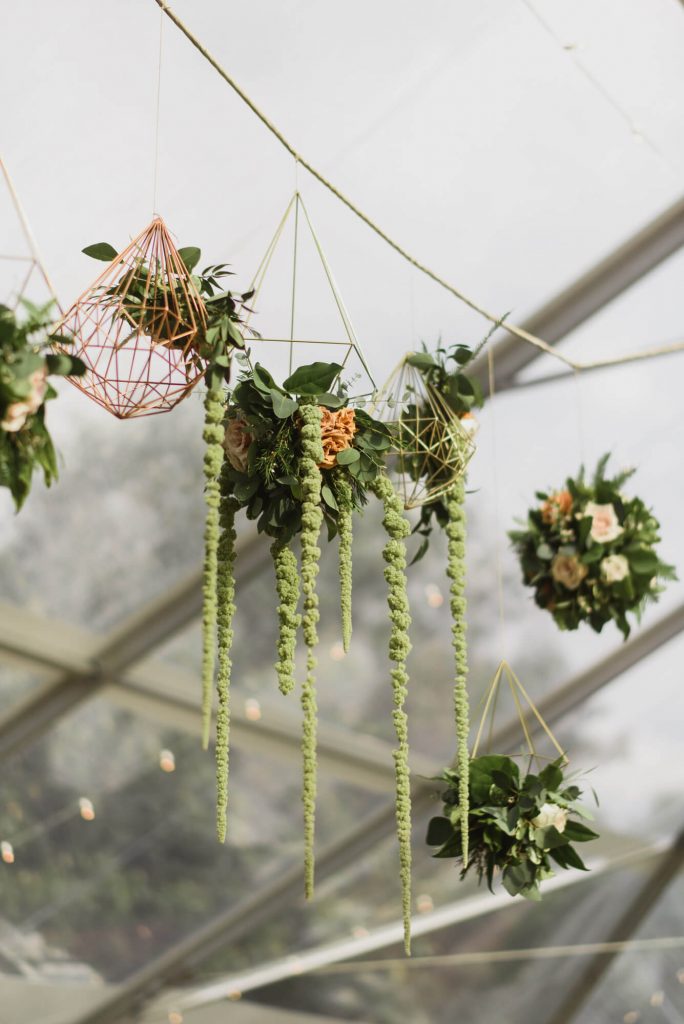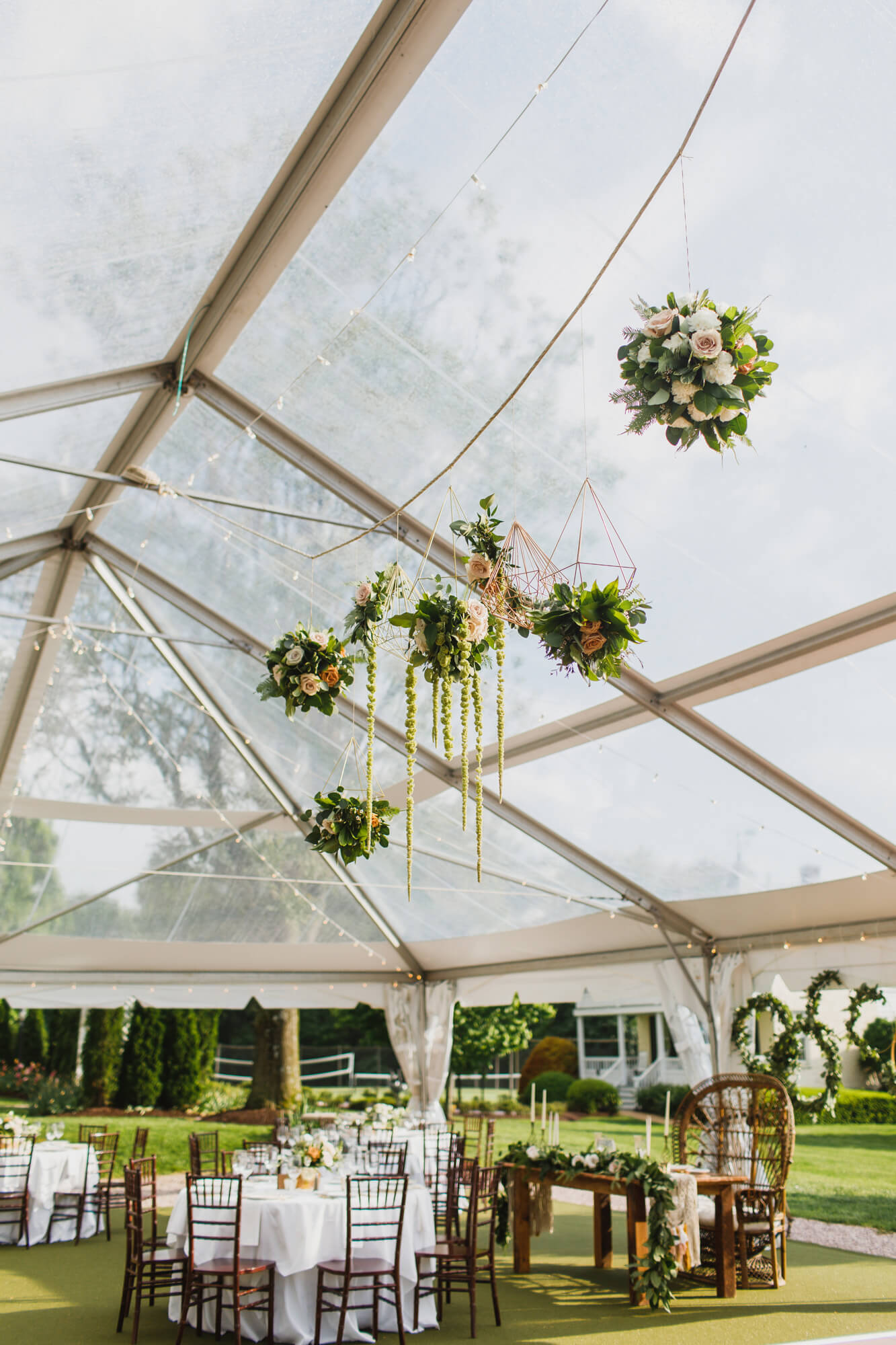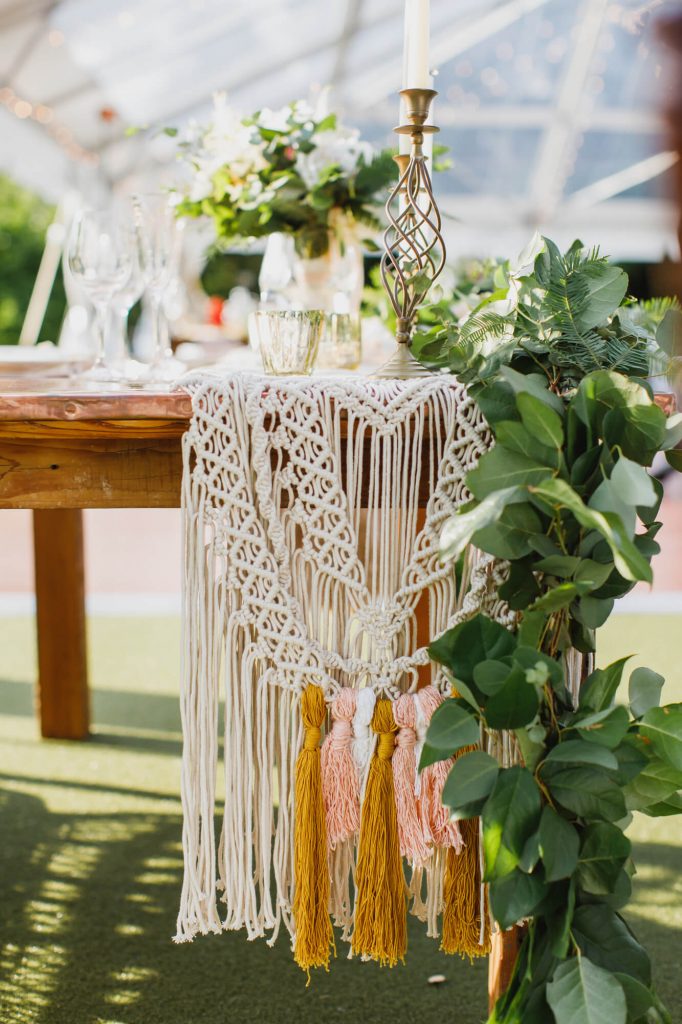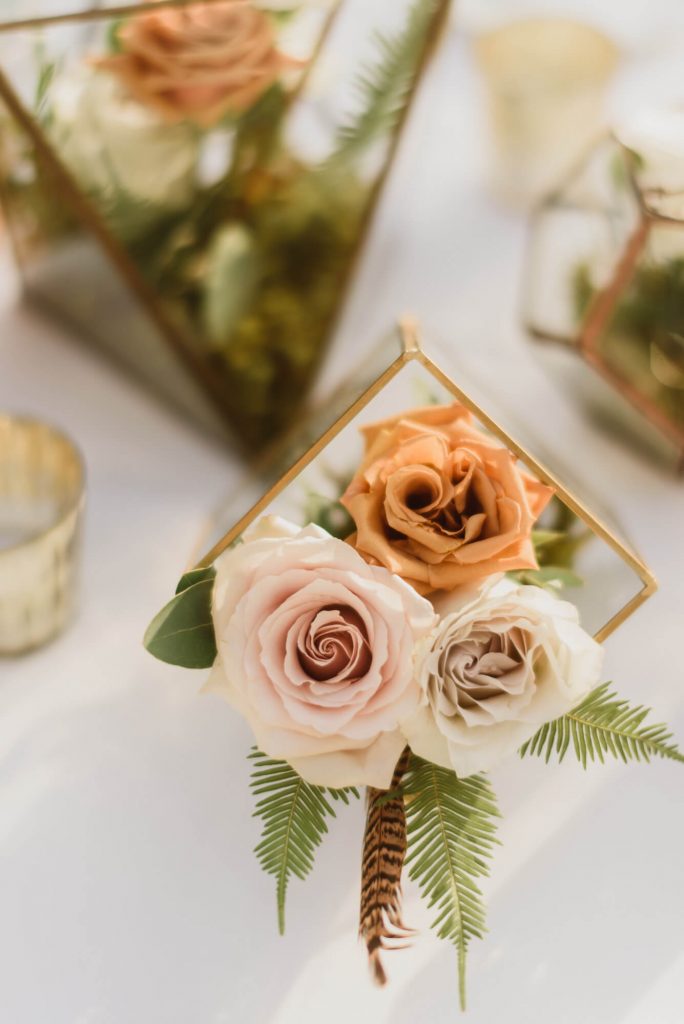 In the end, Katie and Eric got the exact day they wanted, with even the weather cooperating: rain while getting ready, sunshine during pictures, rain during the indoor church ceremony, sunshine during the outdoor cocktail hour, rain while under the tent during the reception, and then the most beautiful purple and pink sunset during dinner. "We couldn't have been luckier," says Katie. But even if it had rained all day, it wouldn't have mattered, says Katie. "Don't worry about every little thing. Everything will play out how it should and, in the end, it'll all be perfect."