This originally ran in the 2015 Local Love supplement in the June issue of Baltimore magazine.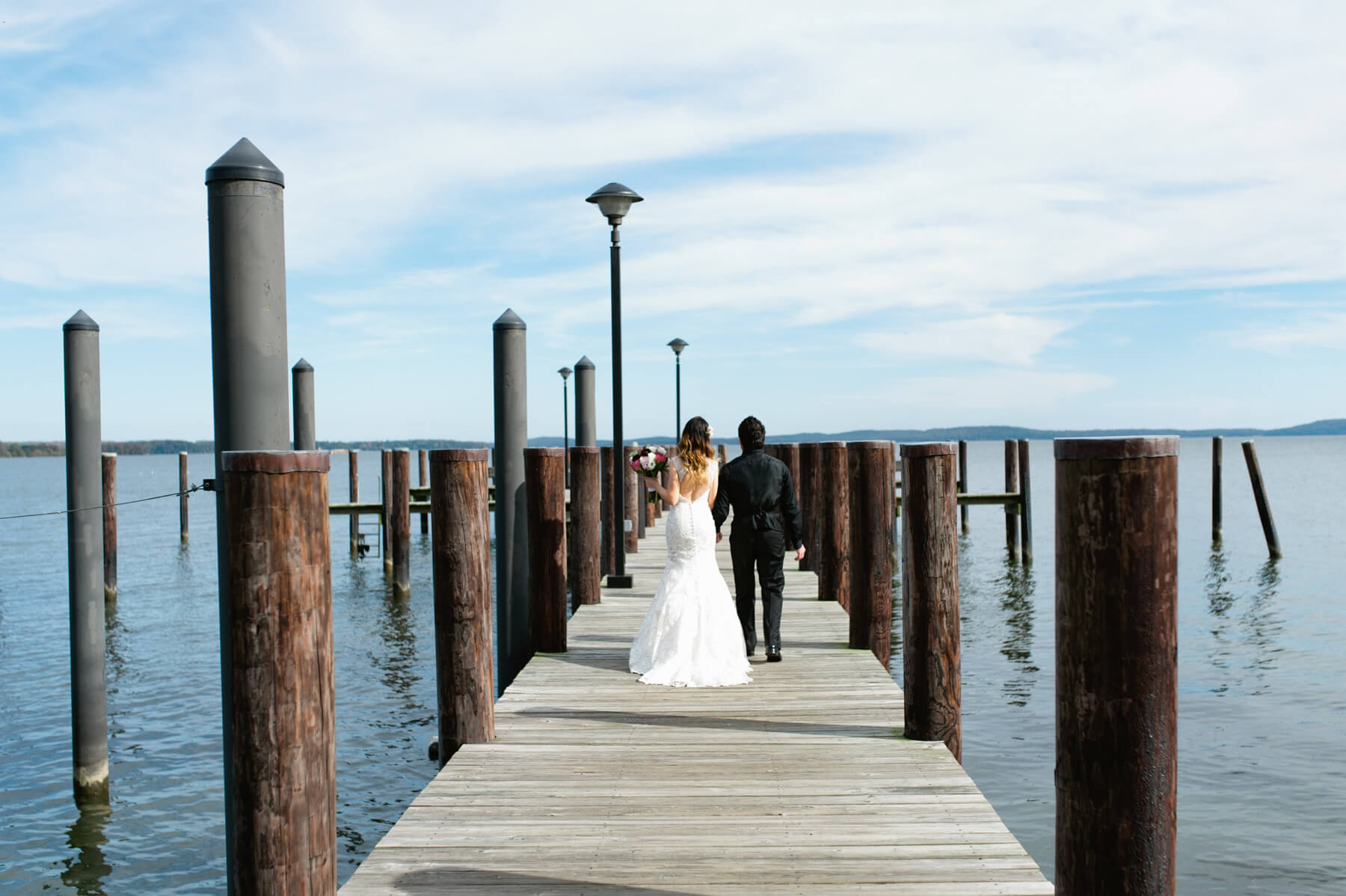 WEDDING DATE October 24, 2014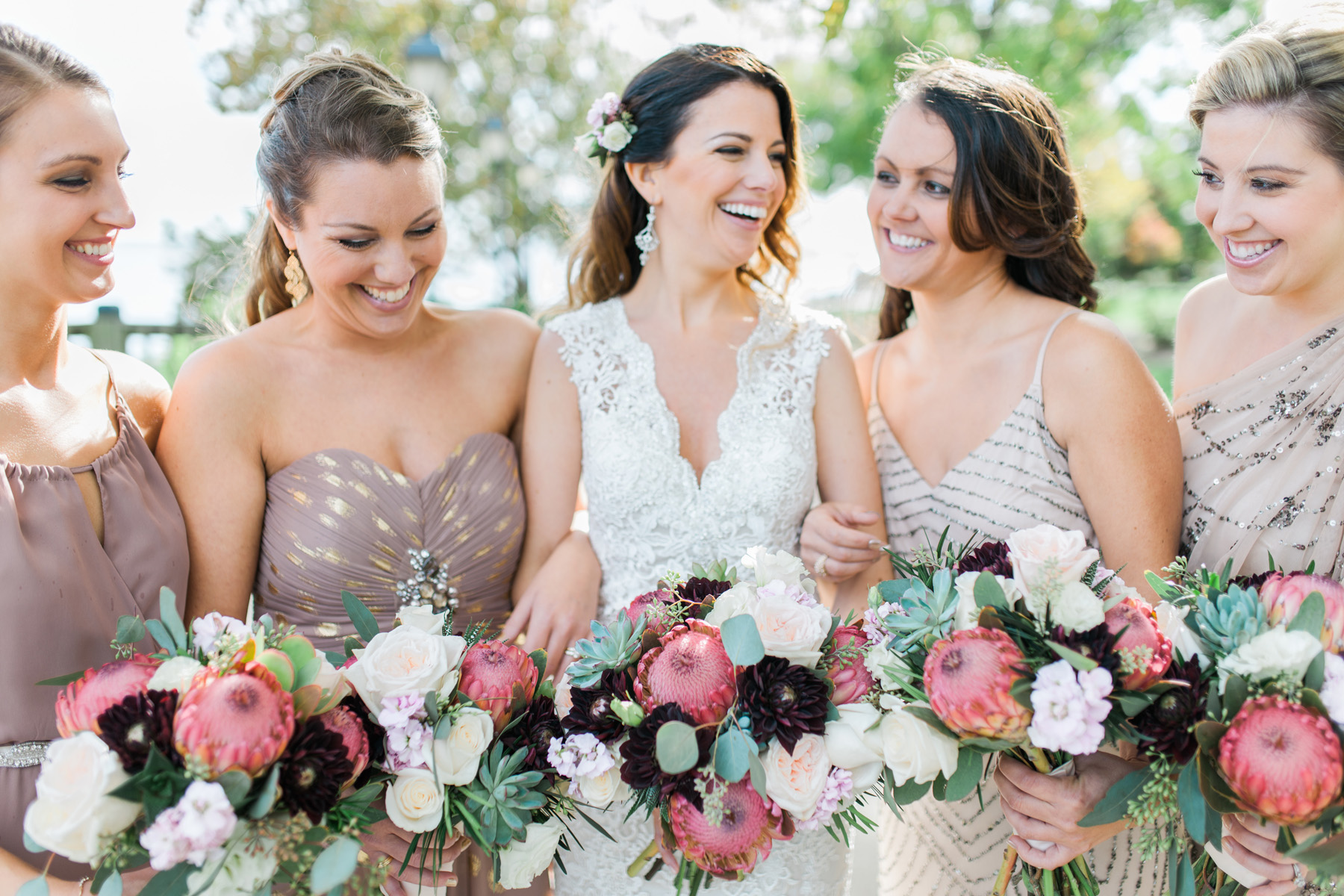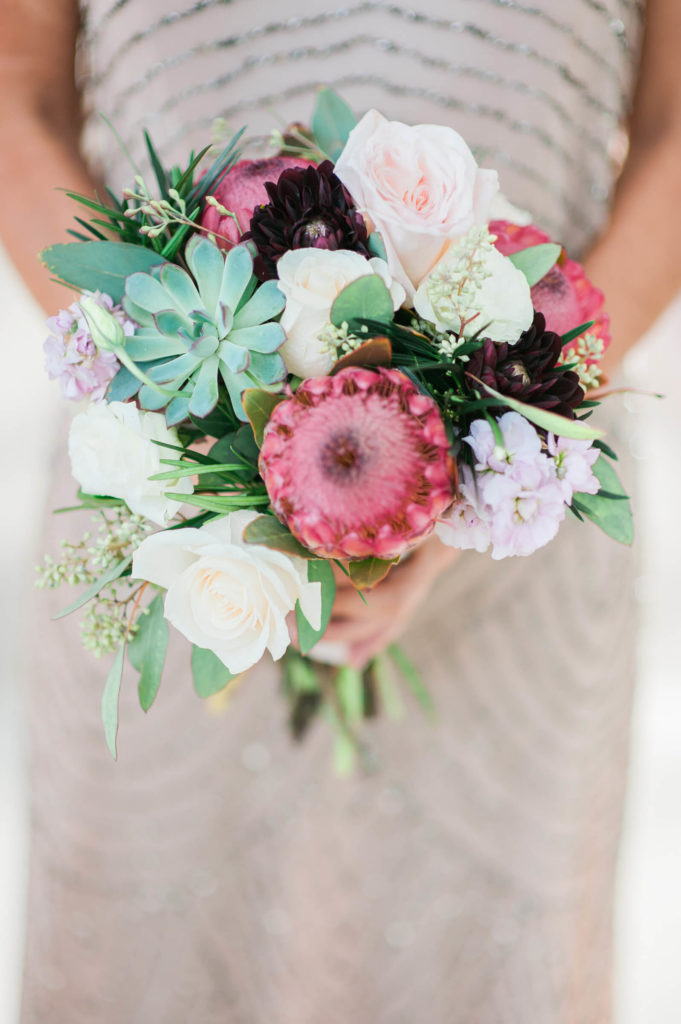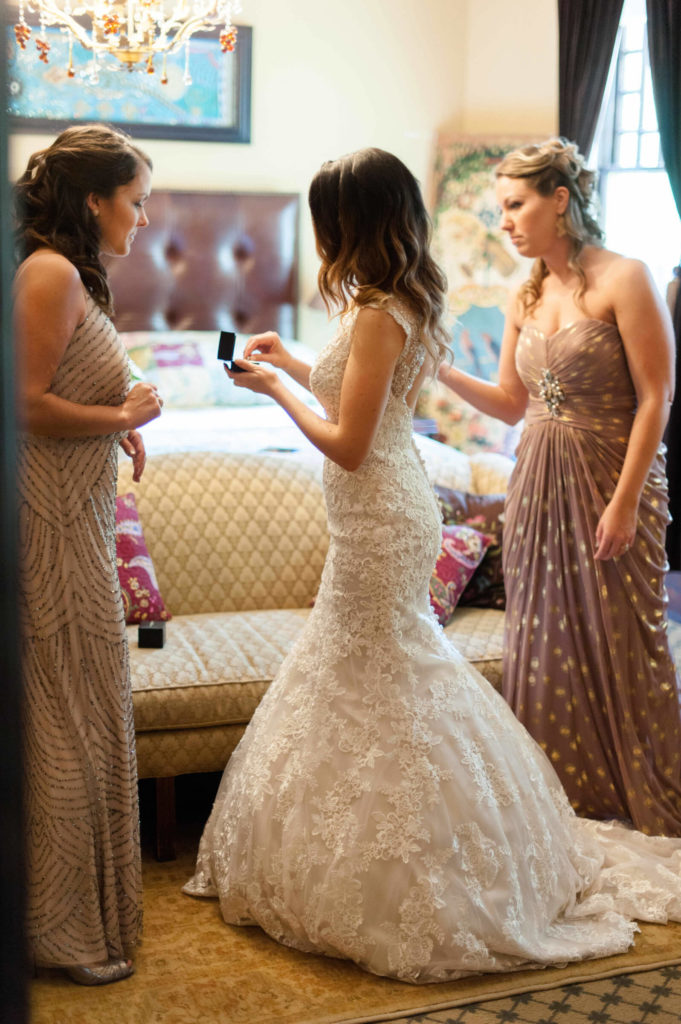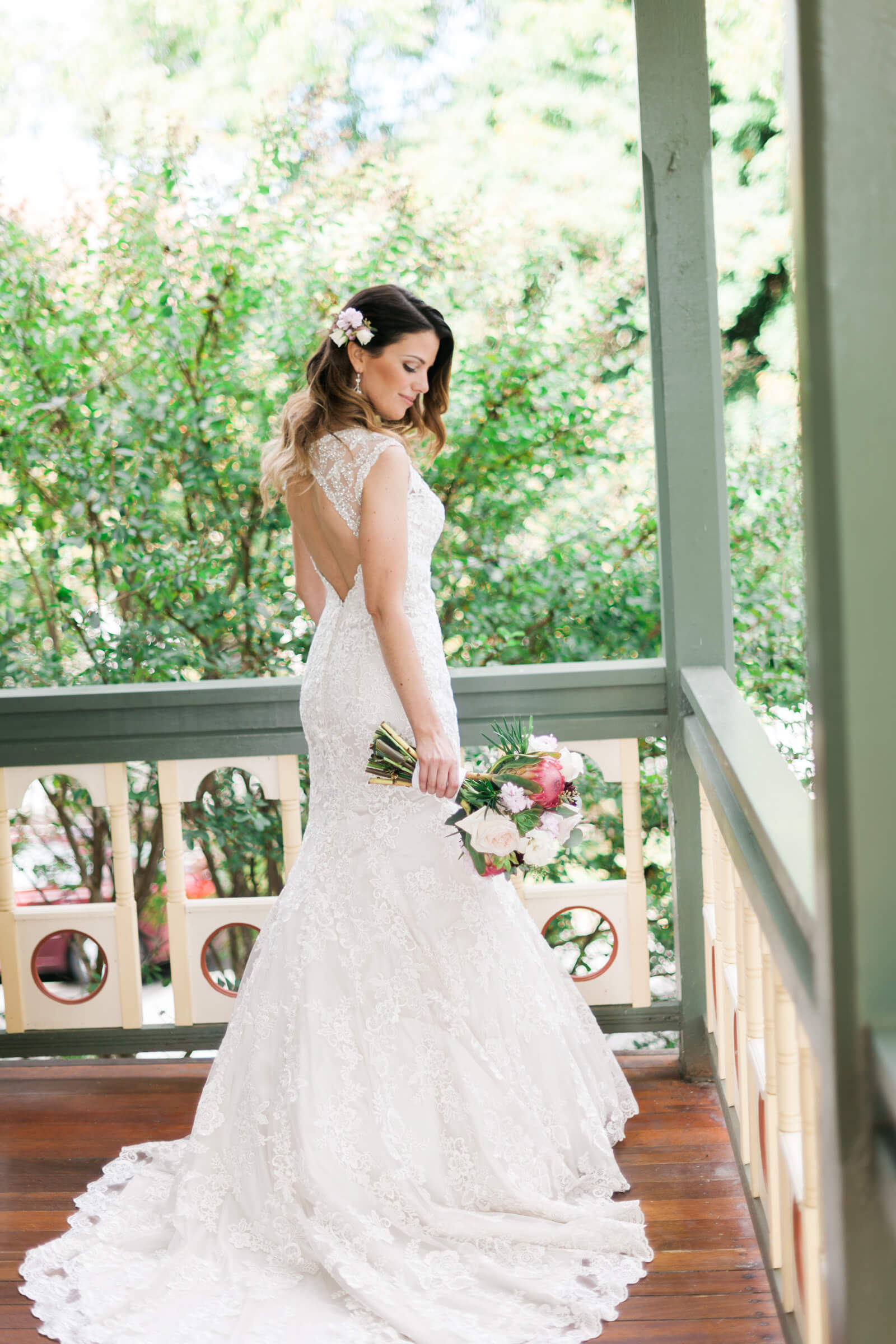 Amy Birkelien and Michael Buell had their first official date in 1996. They met as teenagers—their older sisters were friends—and they used to tag along to parties and concerts. The first date (a professional soccer game) went well, and they have pretty much been together ever since.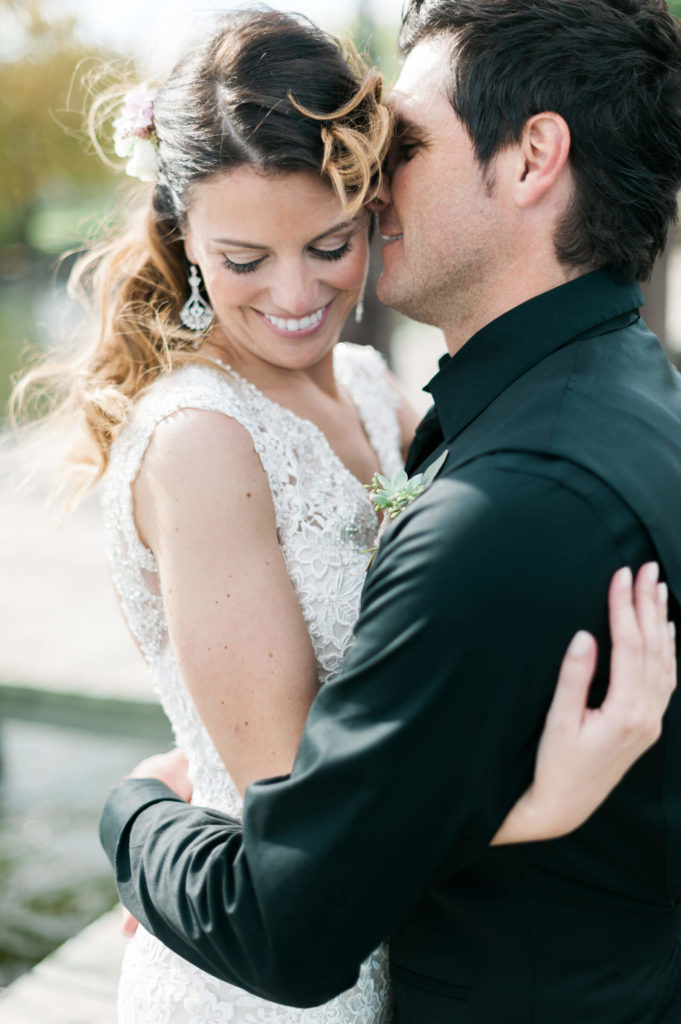 Even though it was inevitable that Amy and Michael would end up together, Amy still had no idea what she wanted when it came to her wedding planning. Then she found her muse: Adrianna Papell bridesmaid dresses. The dresses were pretty on their own, but together wove the perfect story of style and sophistication.  The shimmering sequins, embellishments, and hues set the tone for the entire wedding. Amy chose a muted palette of ivory tablecloths and champagne-colored, sequined table runners that danced and glittered under the lights. Her flowers—in the bouquets and on the splendid naked cake—offered the only strong pop of color.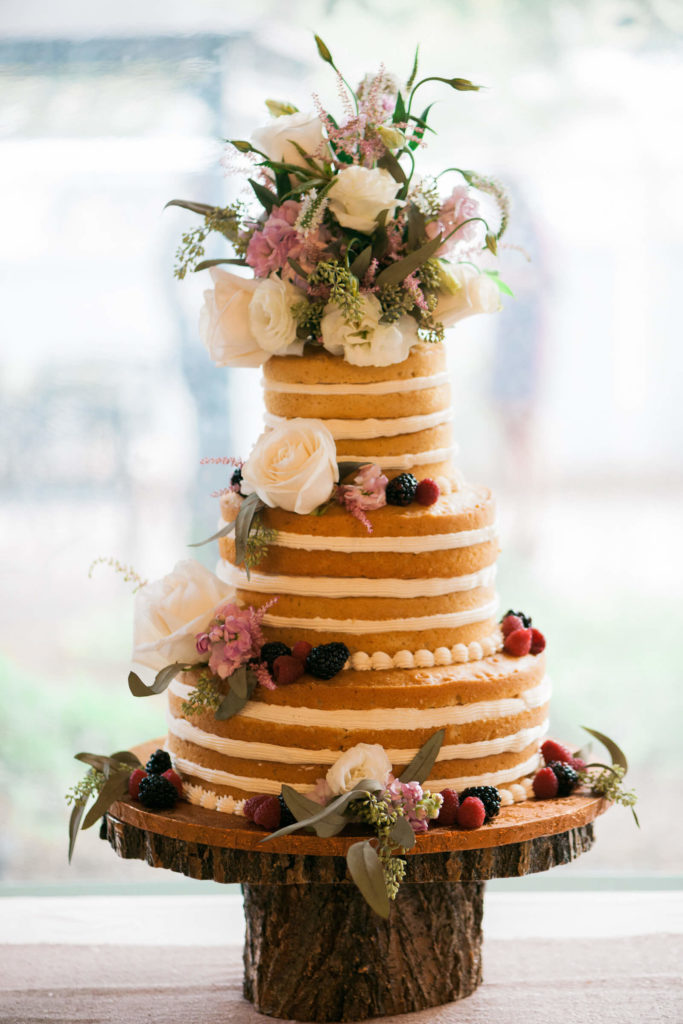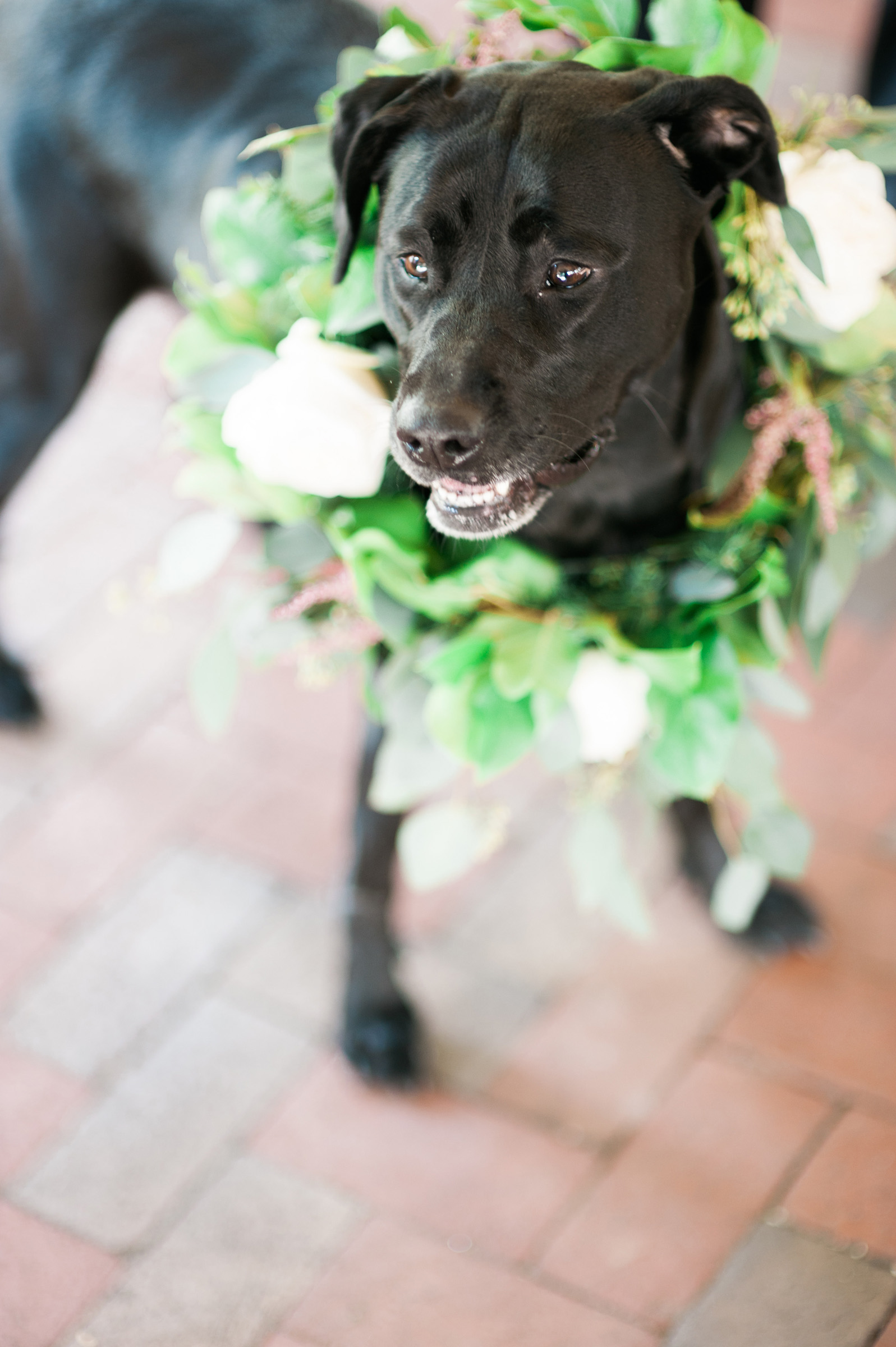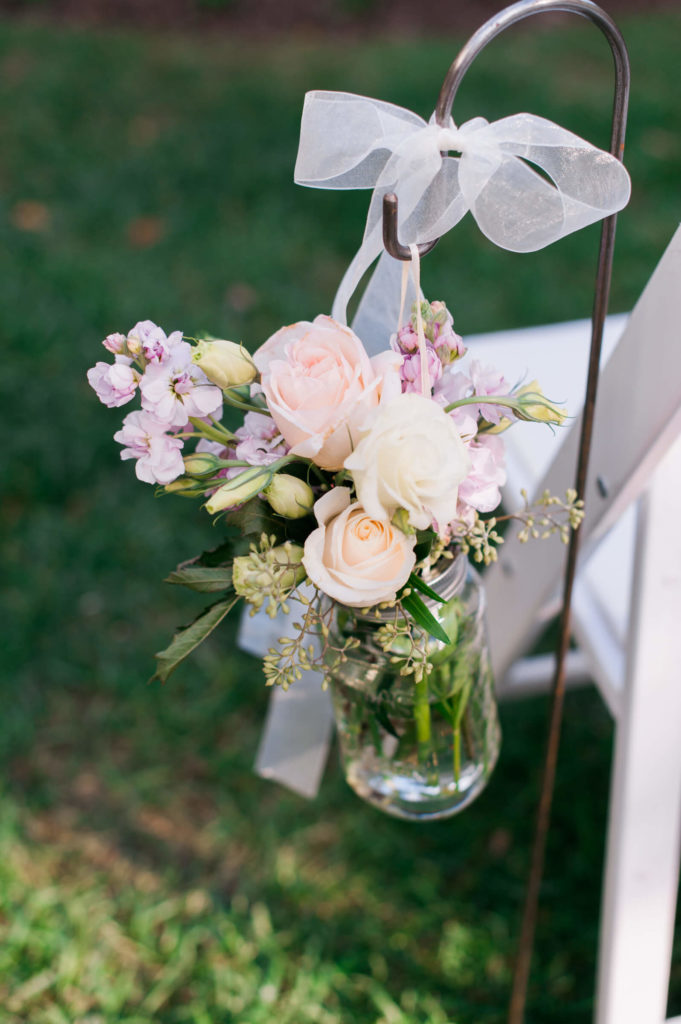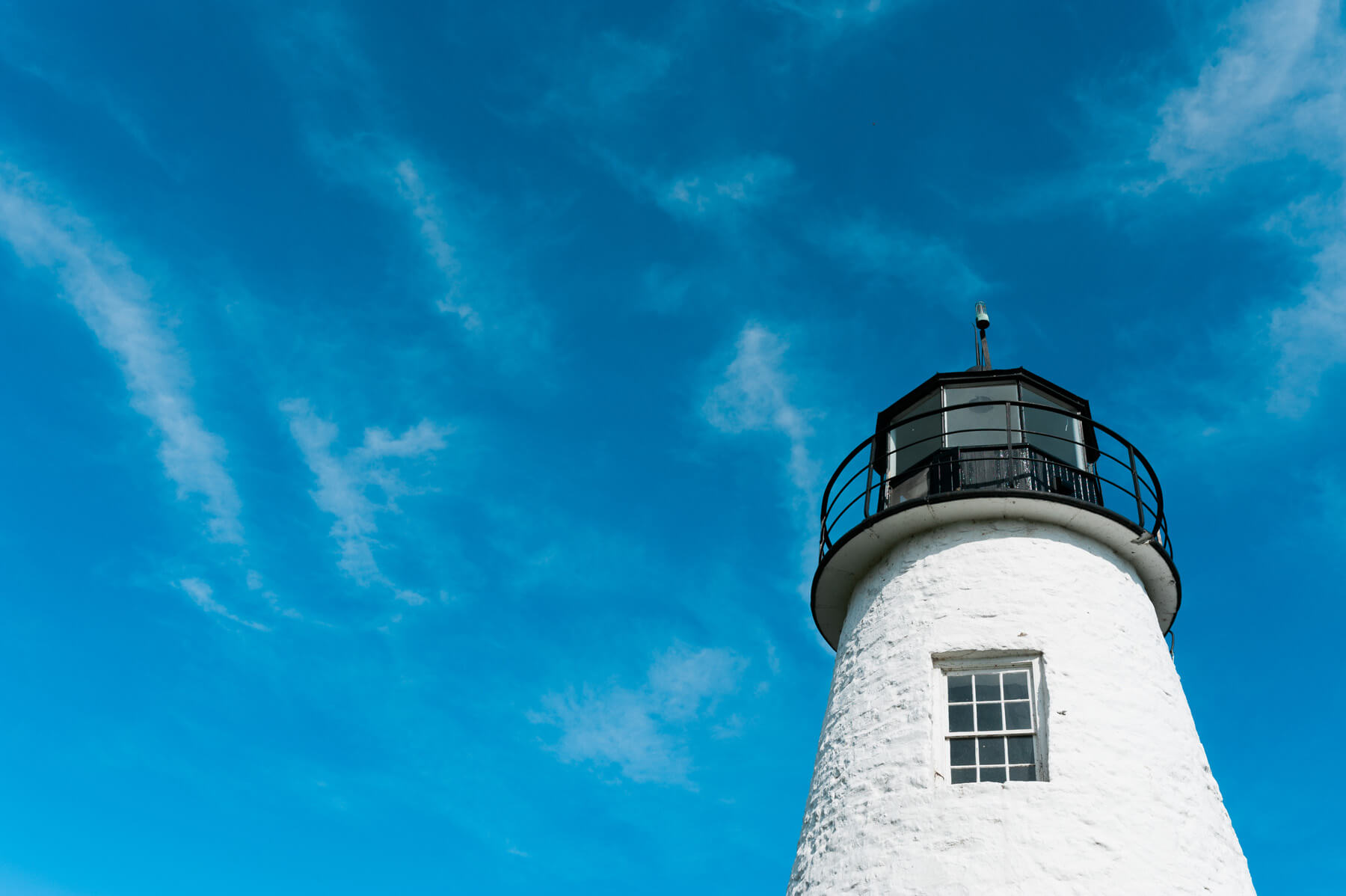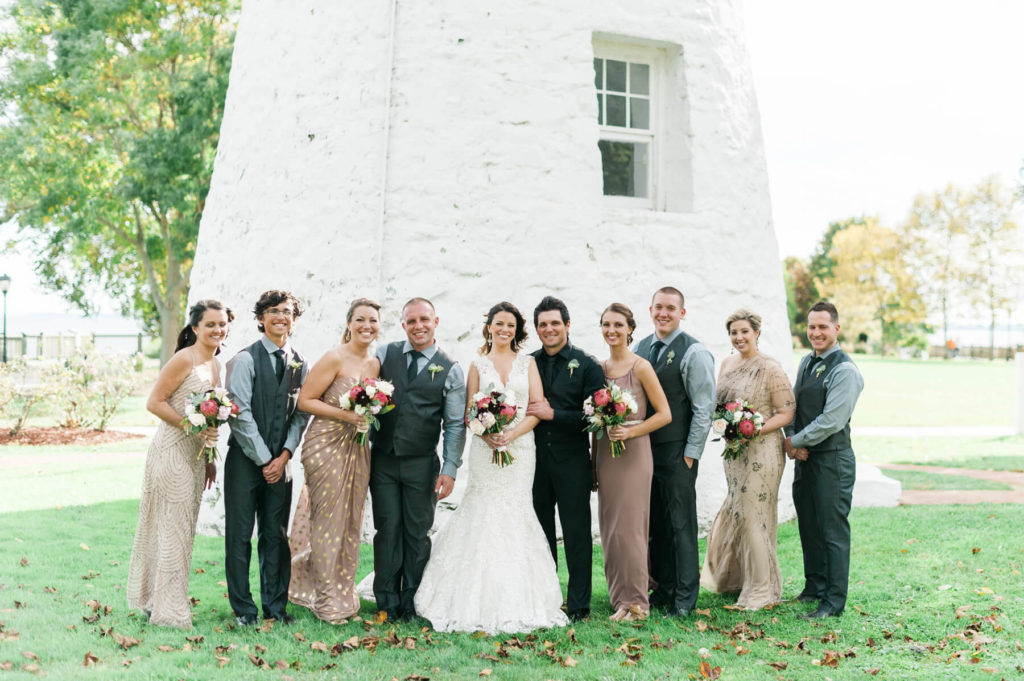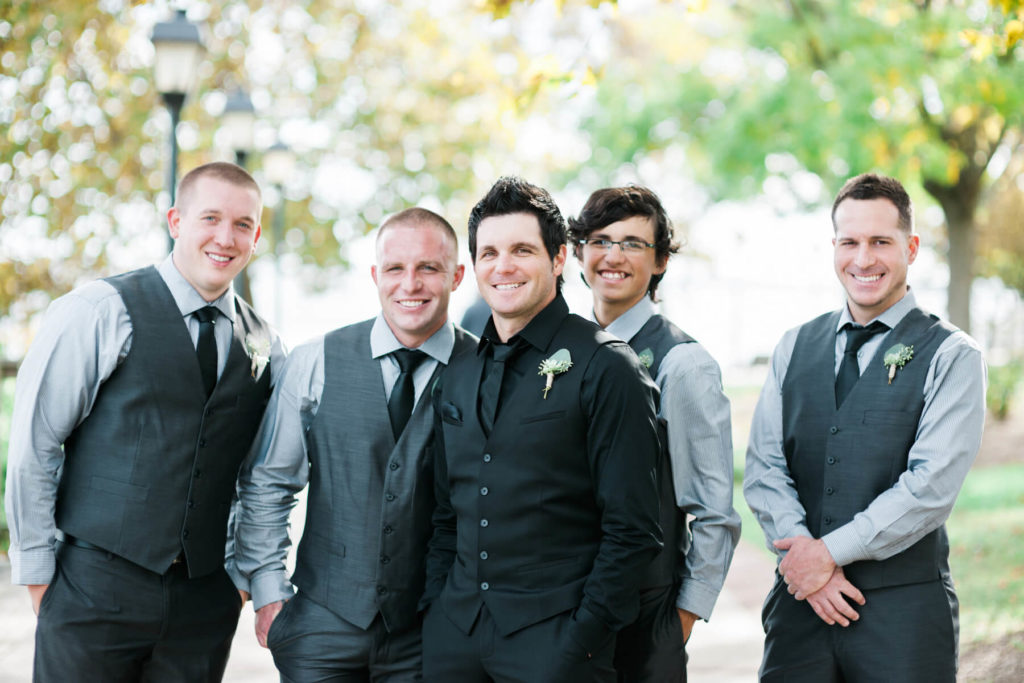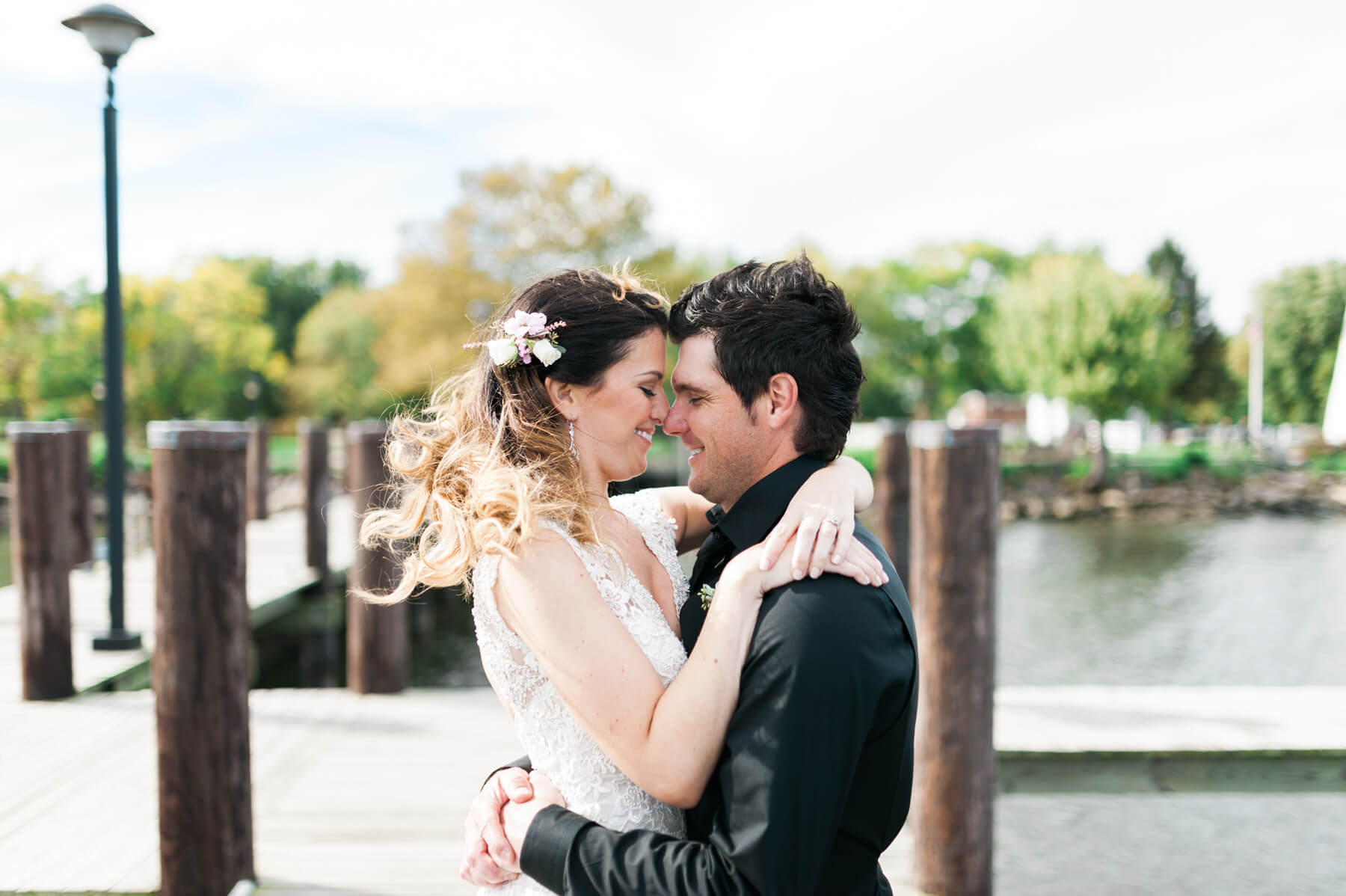 And then there was Amy. She had found herself at Betsy Robinson's Bridal Collection on a random day in the midst of a trunk show. She tried on several gowns, but one kept resurfacing. When she put the dress on for the second time, the staff had her go into the common area. "I thought I was on Say Yes to the Dress," says Amy, referring to the popular reality show. "Everyone—people I didn't know—stopped and looked, and it got quiet. People were applauding. I was like 'I think I should probably get this dress.'"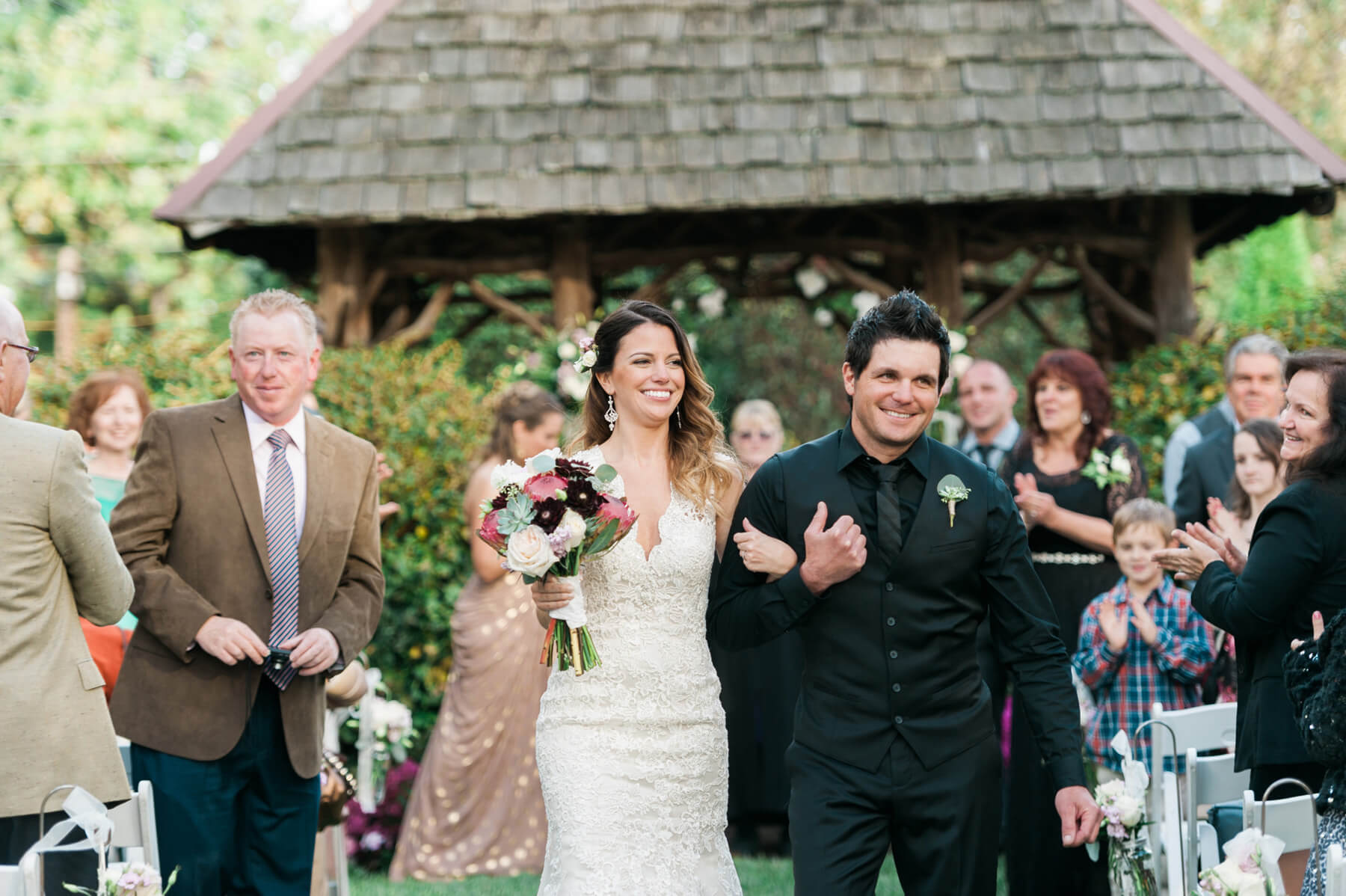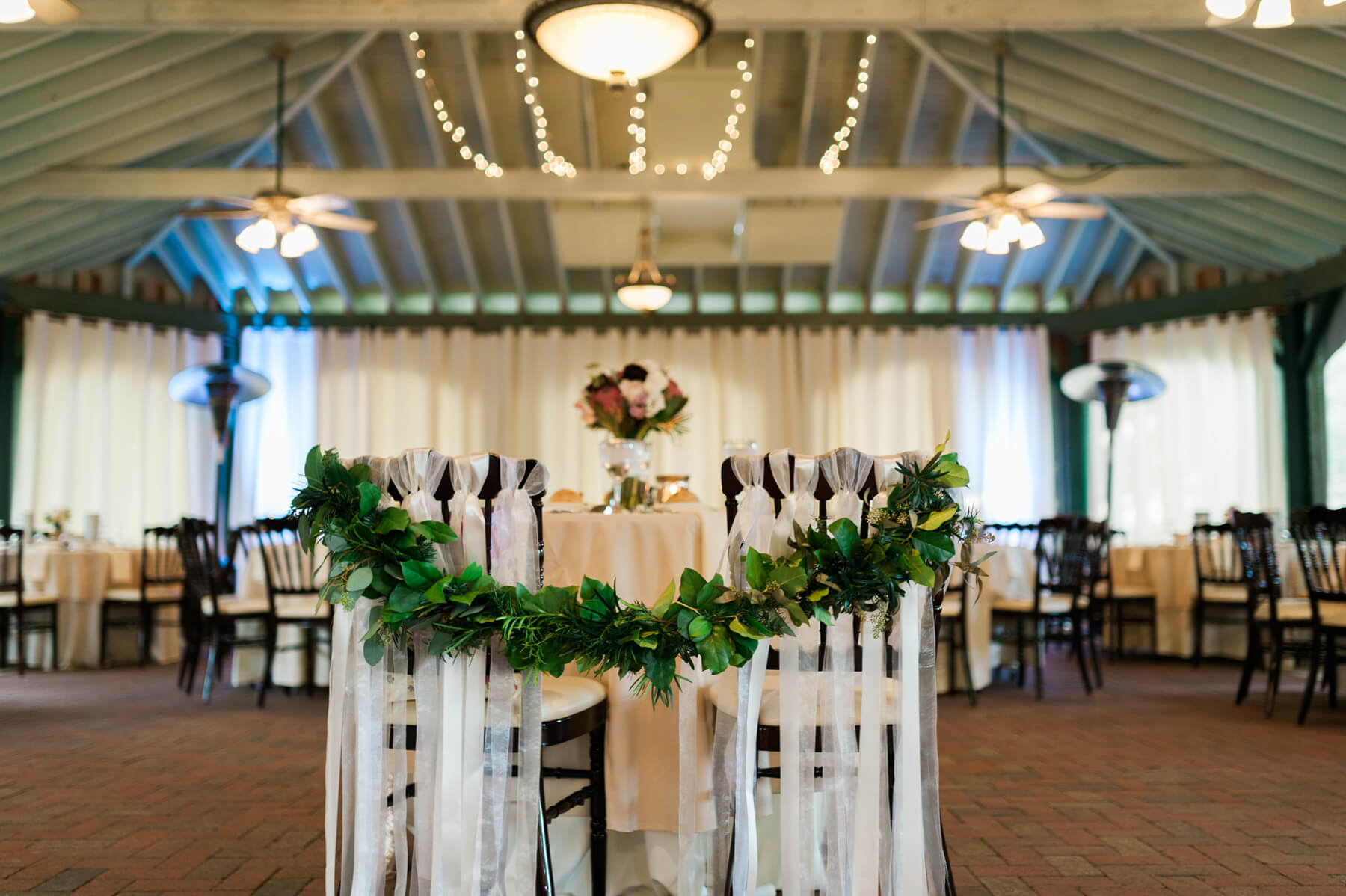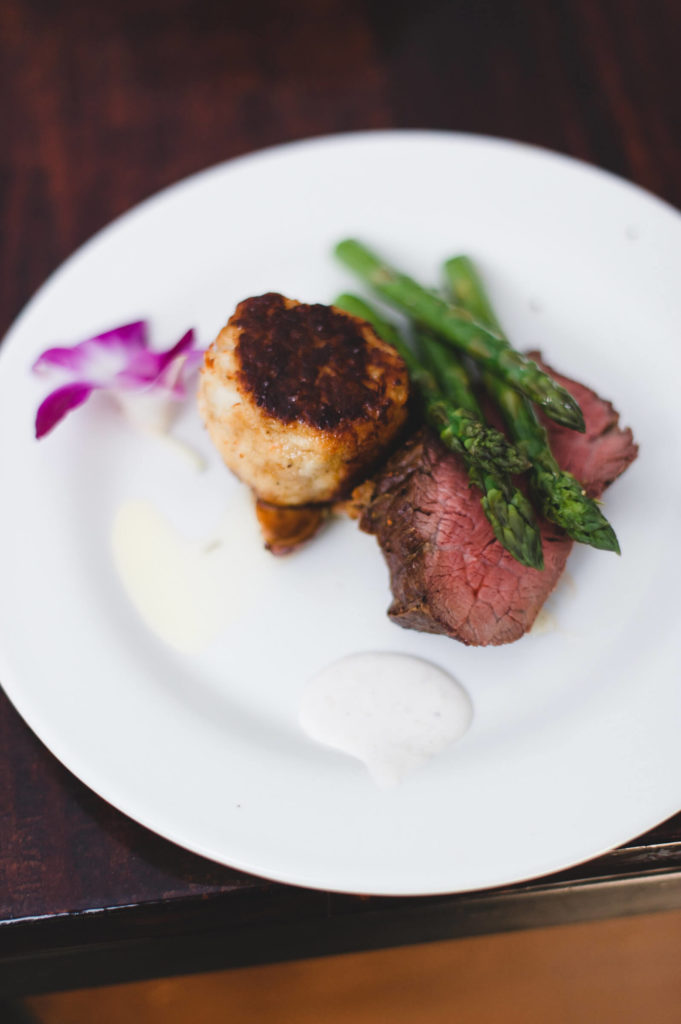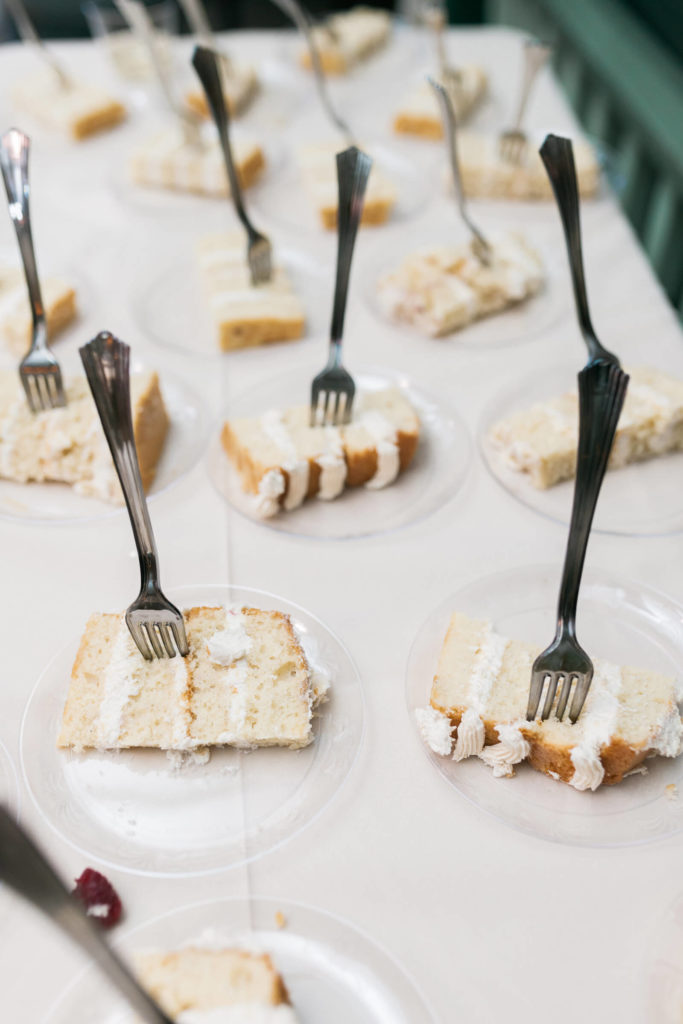 The perfect dress had to be worn at the perfect location. Amy and Michael had initially booked a different spot for their wedding, but Amy kept having second thoughts. After a visit to The Vandiver Inn in Havre de Grace, she knew this was where she had to get married, and they took the only October date open. Their original wedding date came and went, gray and rainy. Their new date was sun, blue skies, and resplendent bridesmaids. Says Amy, "It all worked out."