This originally ran in the 2023 Local Love supplement in the June issue of Baltimore magazine.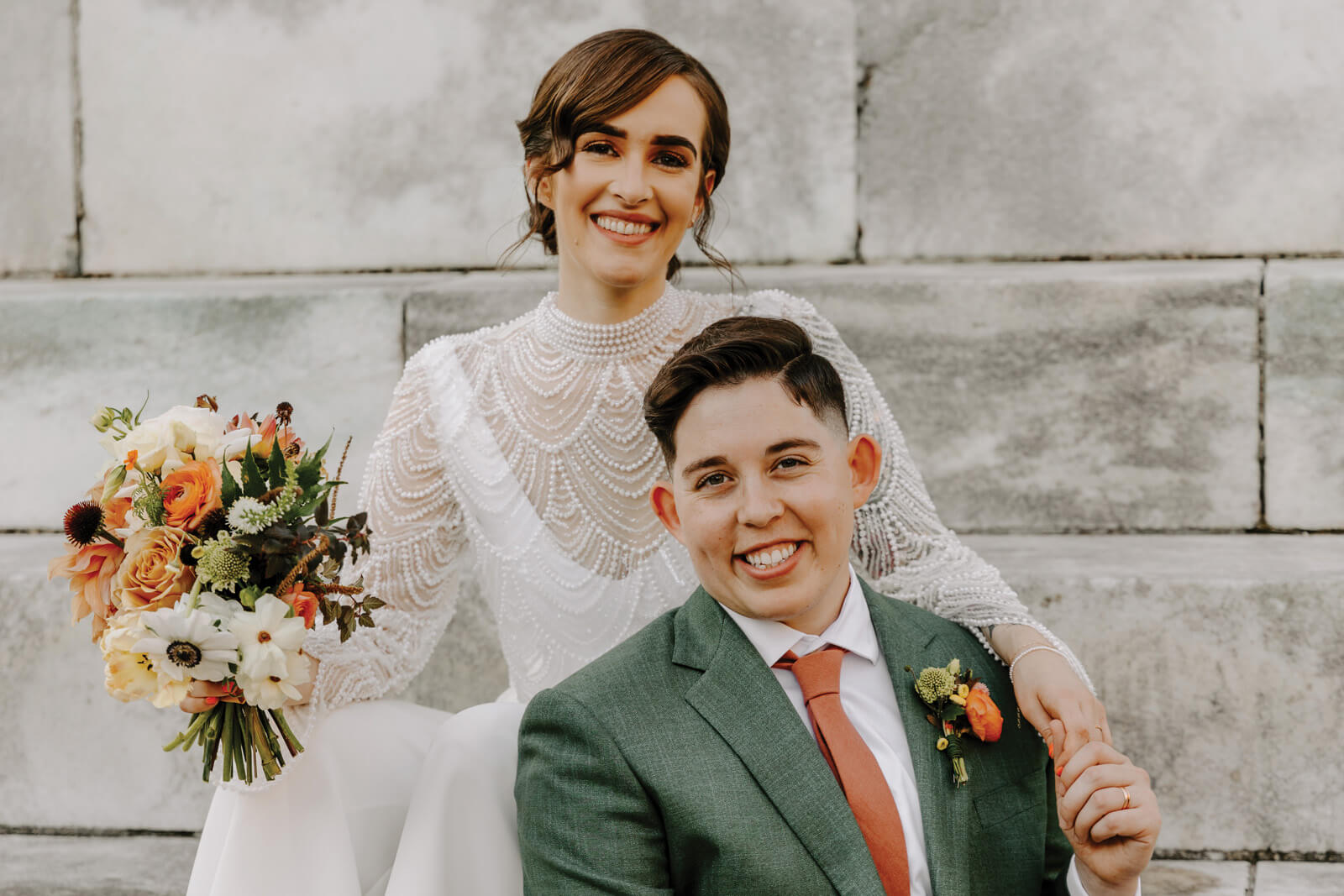 Wedding Date September 20, 2022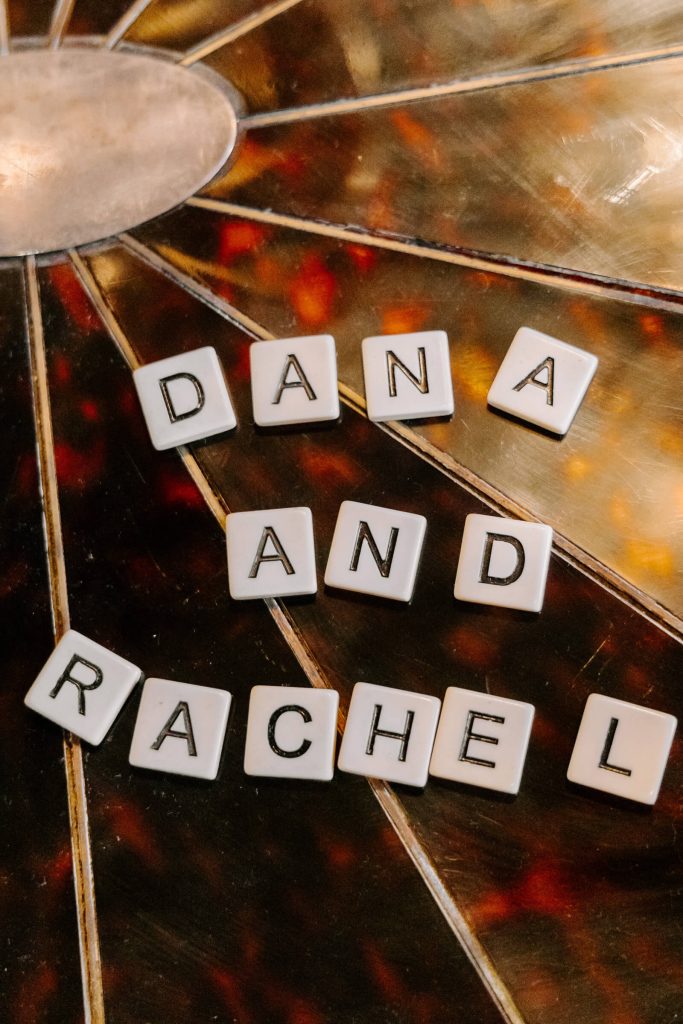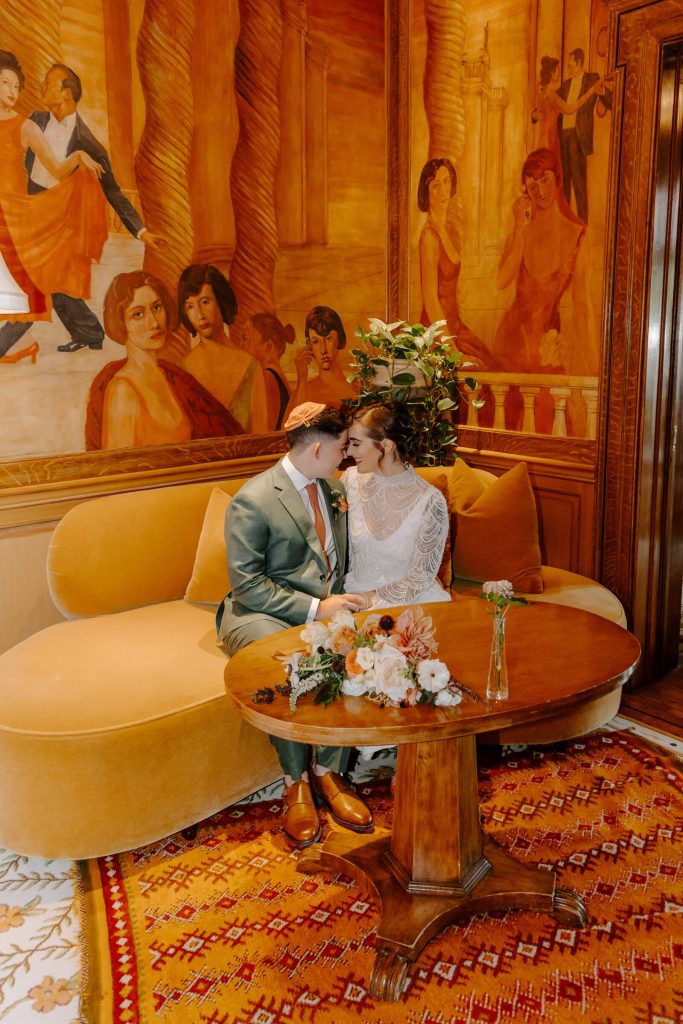 Dana Udwin and Rachel Laufer dated as seniors at Wooten High School, in Rockville. They had a mutual break-up as both headed off to their respective colleges. "Then we enjoyed a really strong 10-year friendship before Rachel asked me out," says Dana. "I regularly have pinch-me moments of gratitude that she did."
That eventually led to ring shopping together—but with neither saying when they would propose, so it would be a surprise. Turns out they both picked the exact same day while on vacation in Maine. "I'd say the double-proposal was born of mutual opportunity," laughs Dana, a data scientist. It was while watching the sunrise on Mount Desert Island that Rachel proposed to Dana. After a big yes, the two spent the day exploring Acadia and taking little detours off Park Loop Road, a 27-mile scenic drive around the island.
"When I was ready to head back to the hotel, Dana insisted we make one final stop at Suminsby Park," says Rachel, a health economist. "We walked to the water's edge where there was a beautiful private picnic set up. Dana proposed and I think we both cried. I had no idea she had been simultaneously planning a proposal while I was planning mine."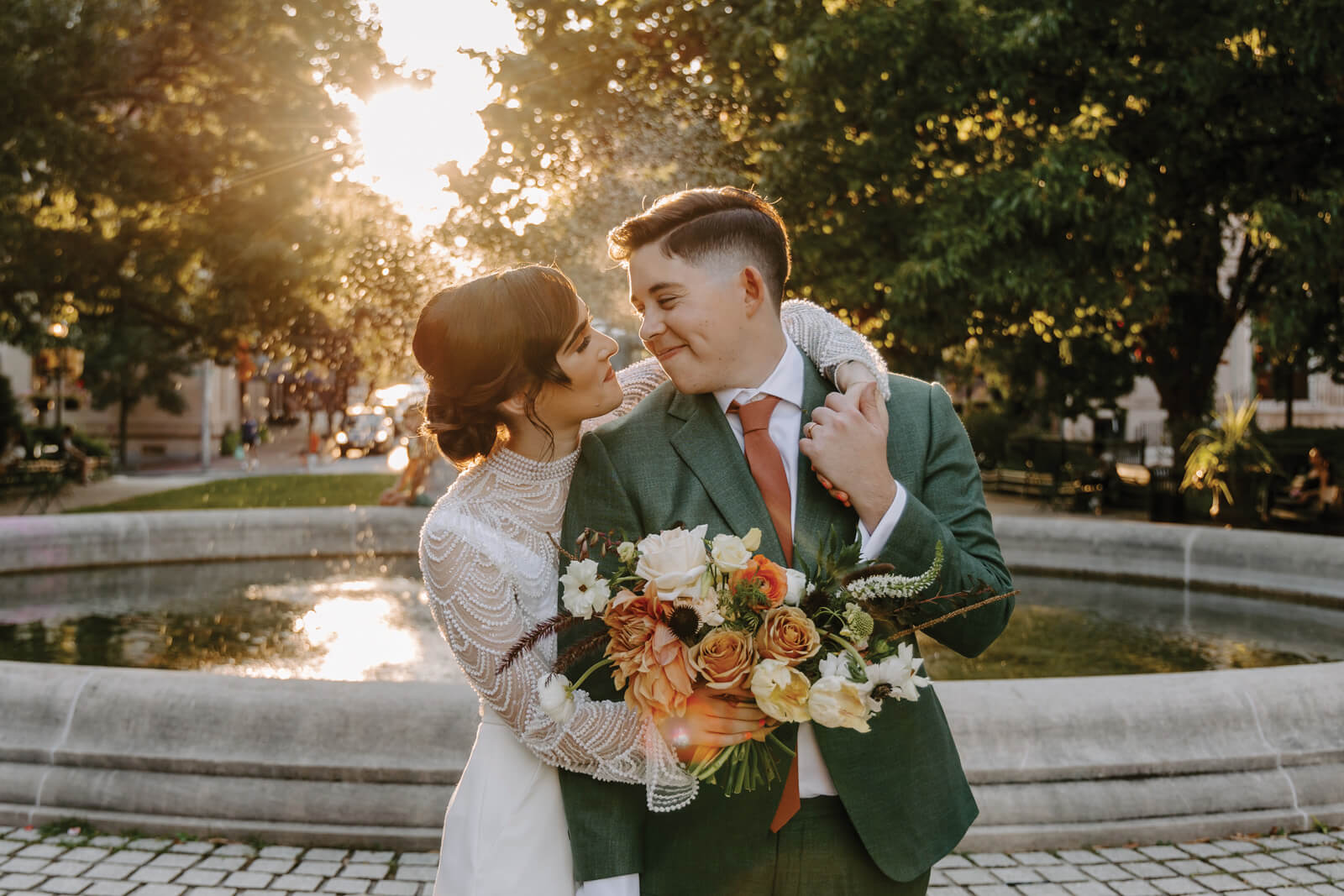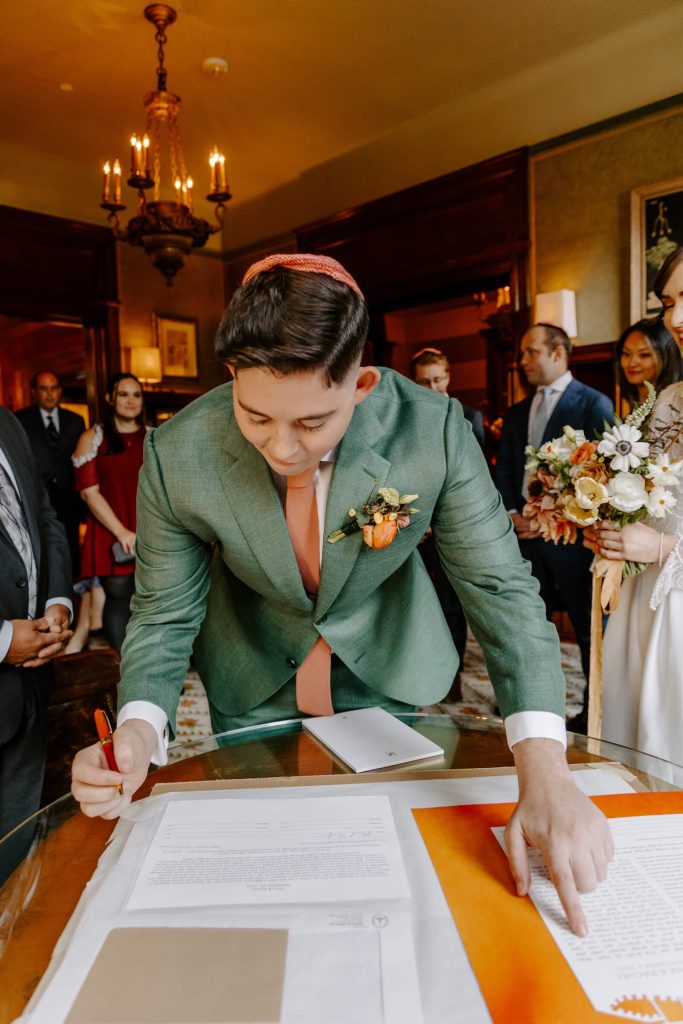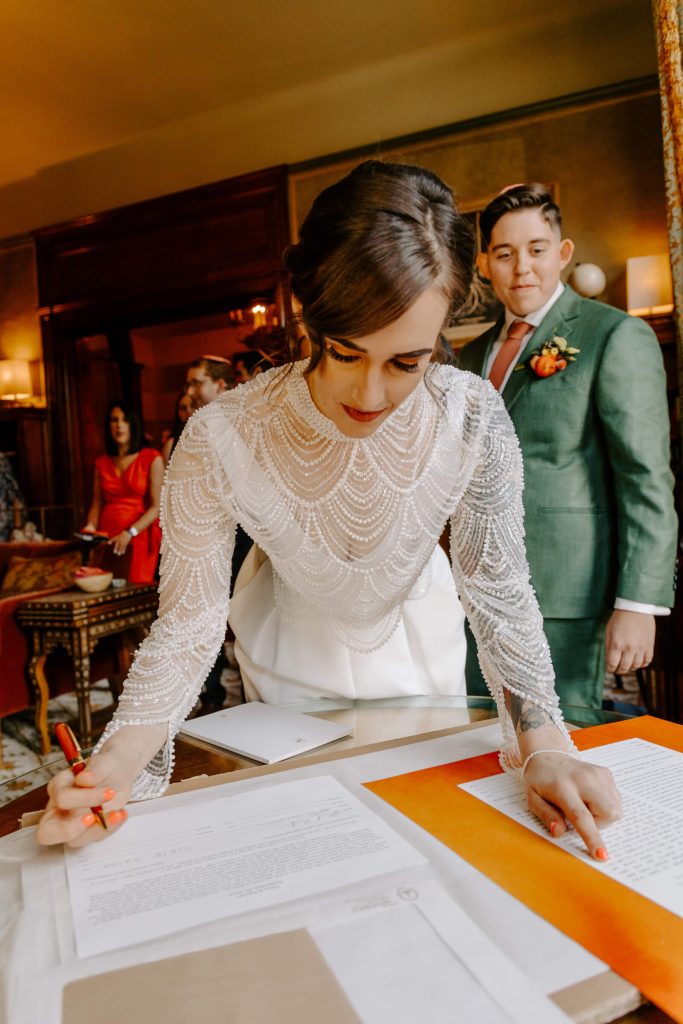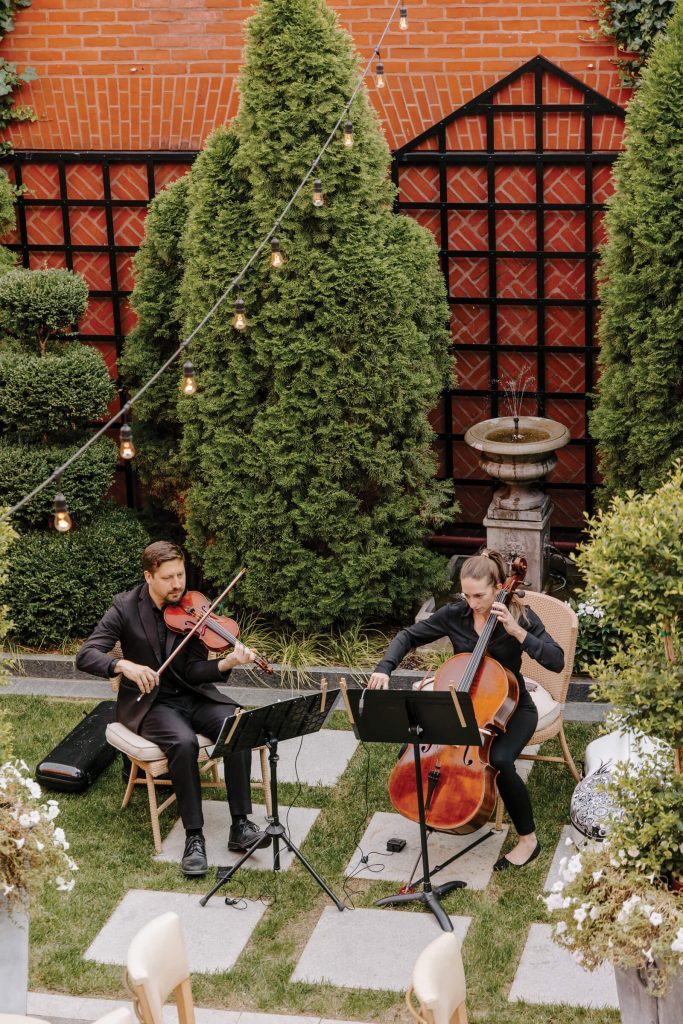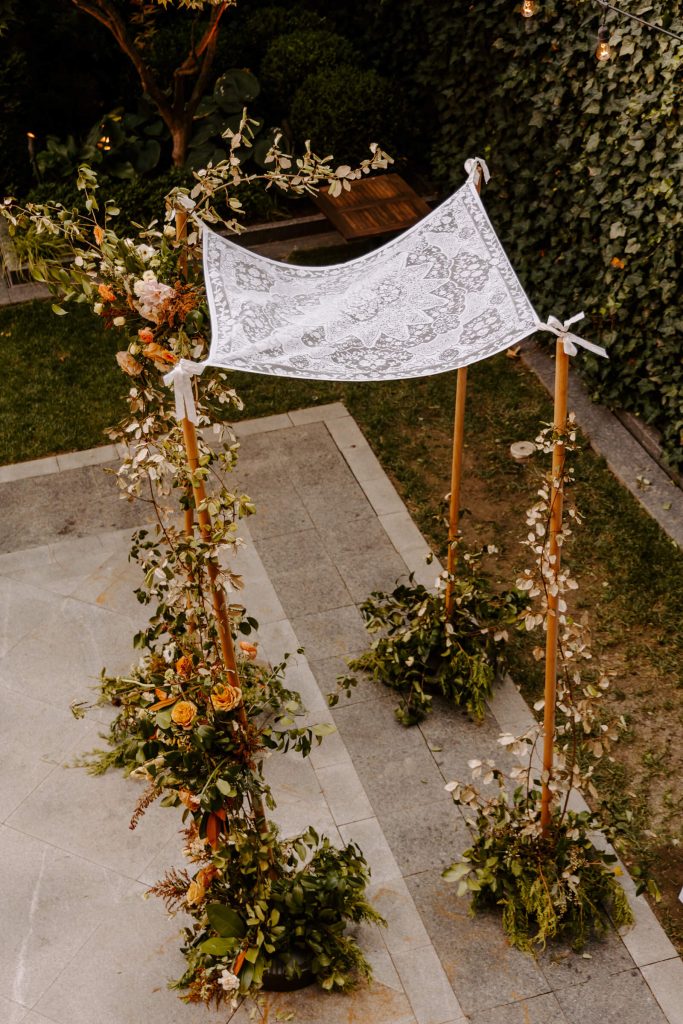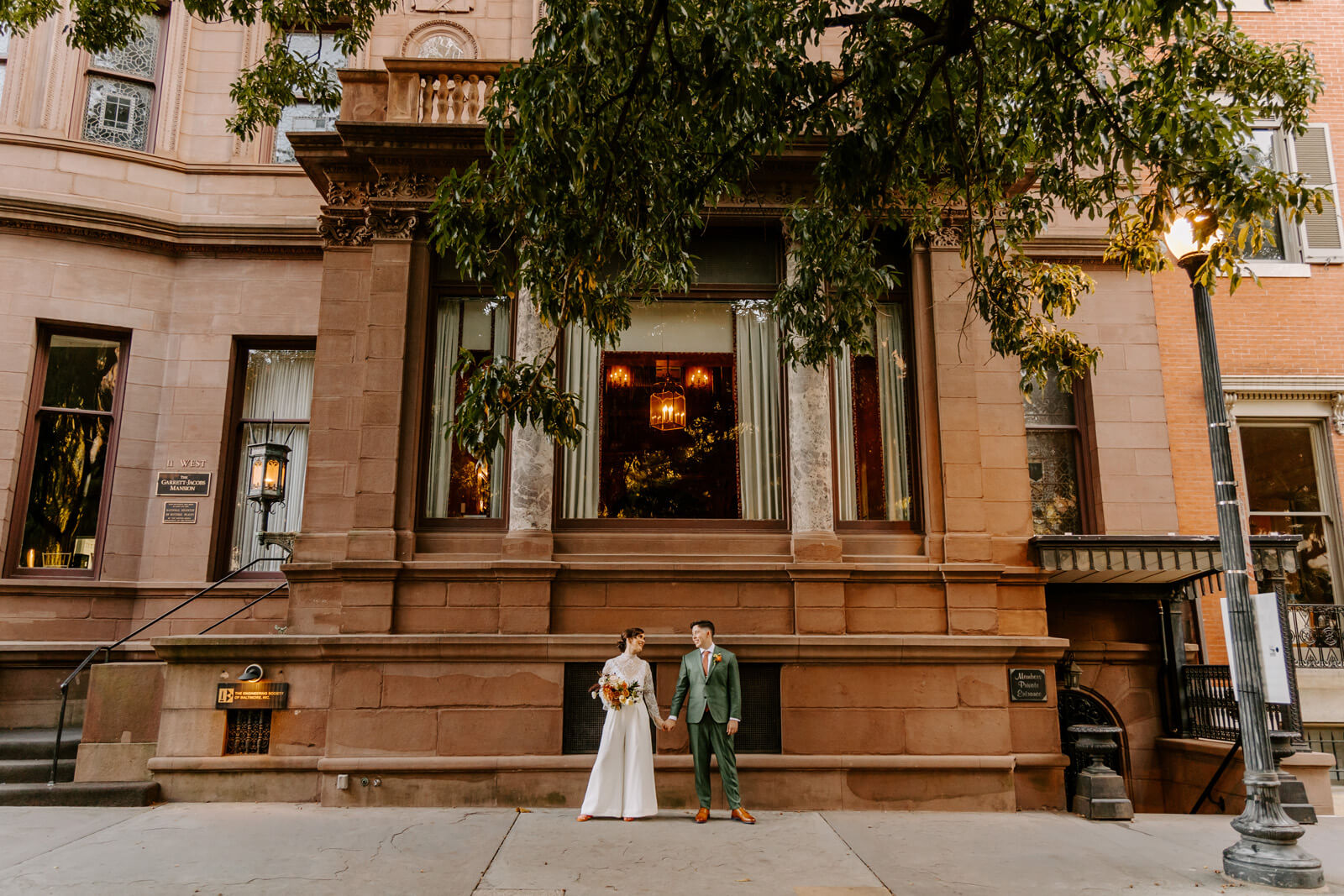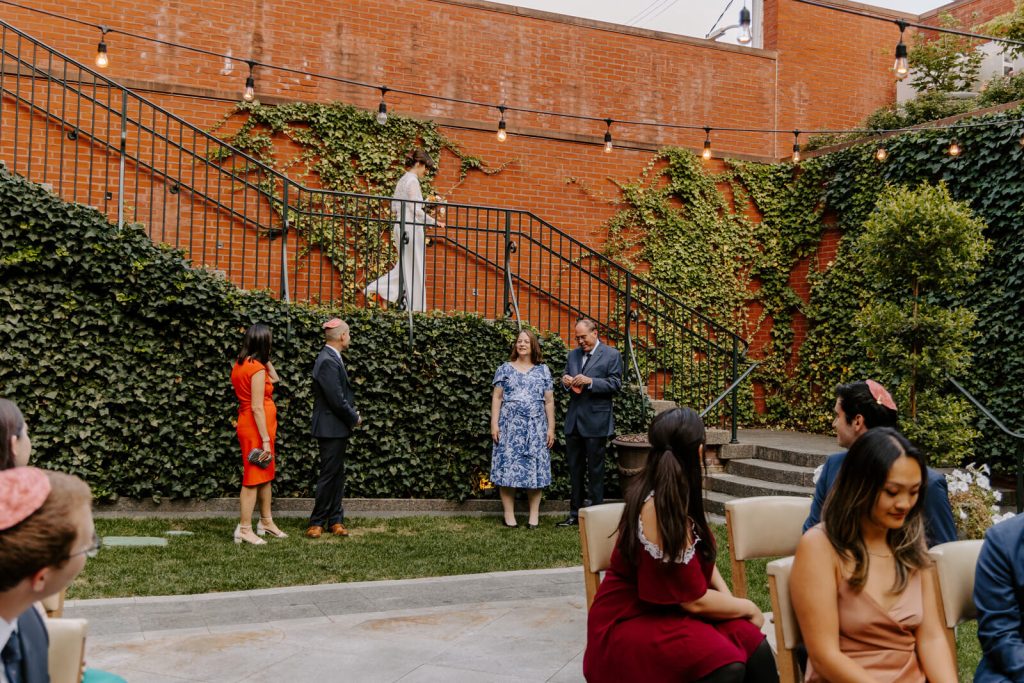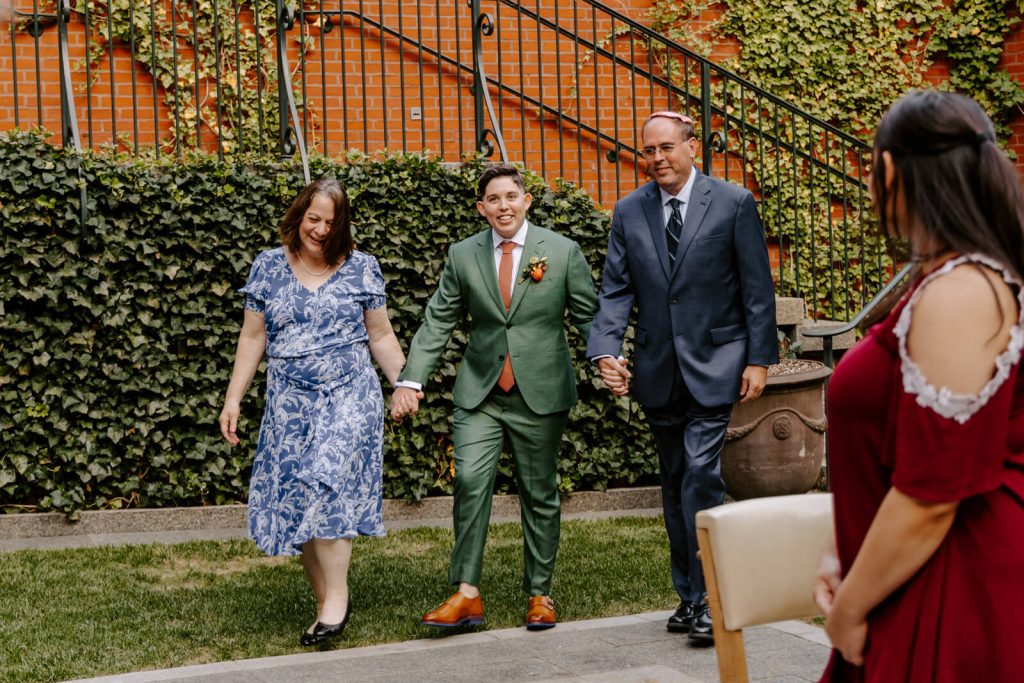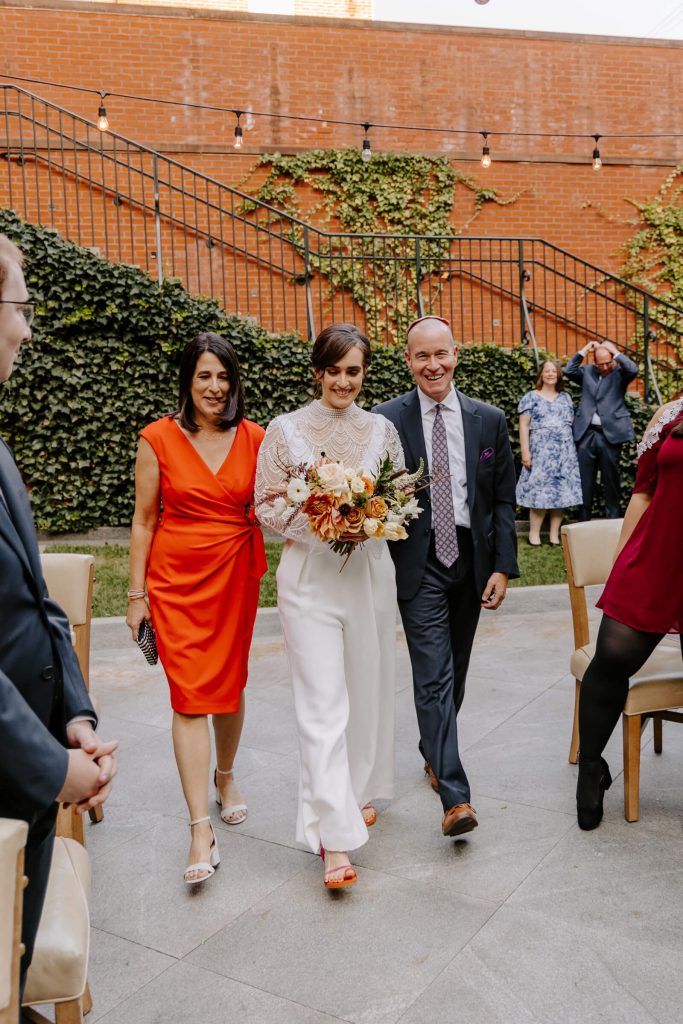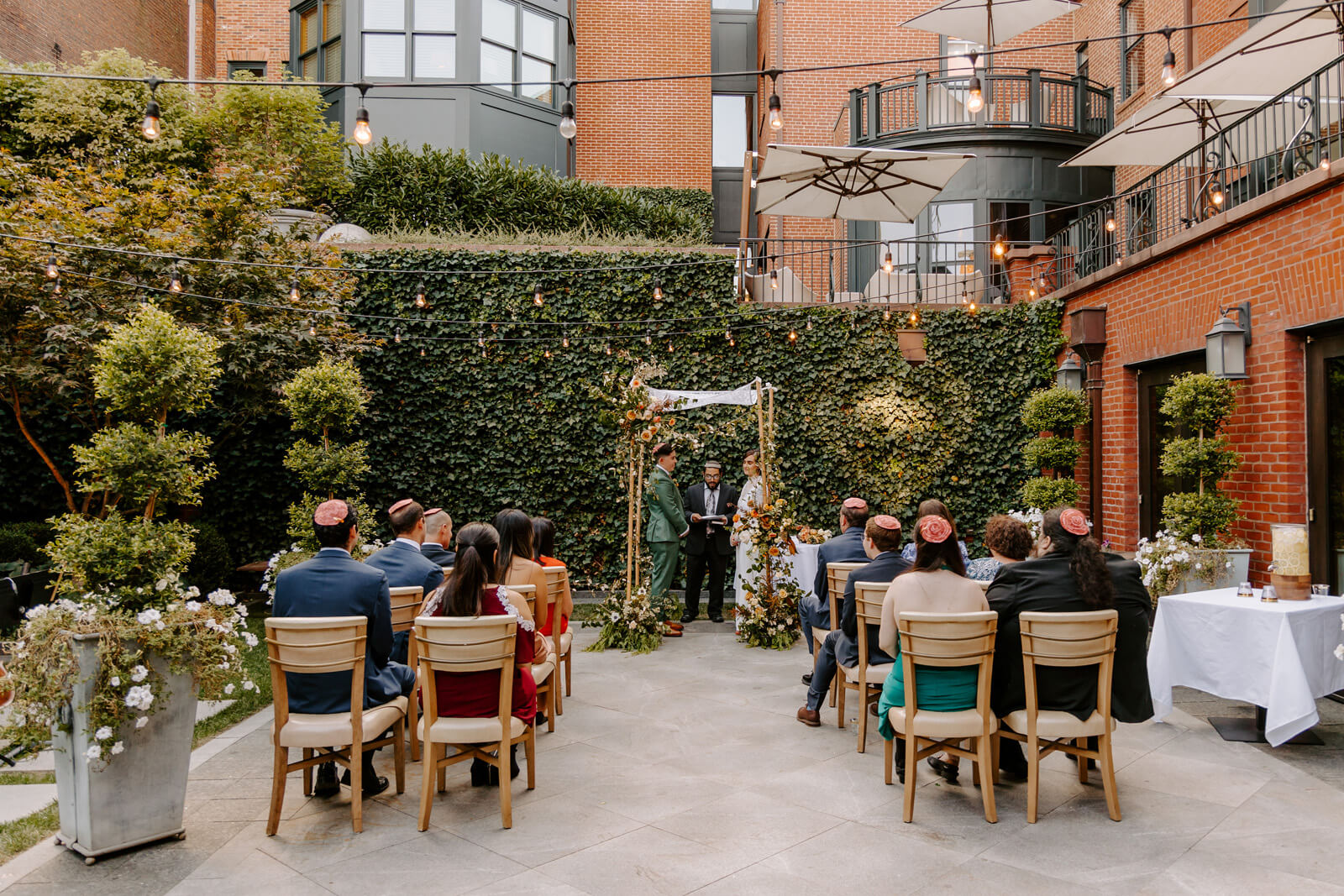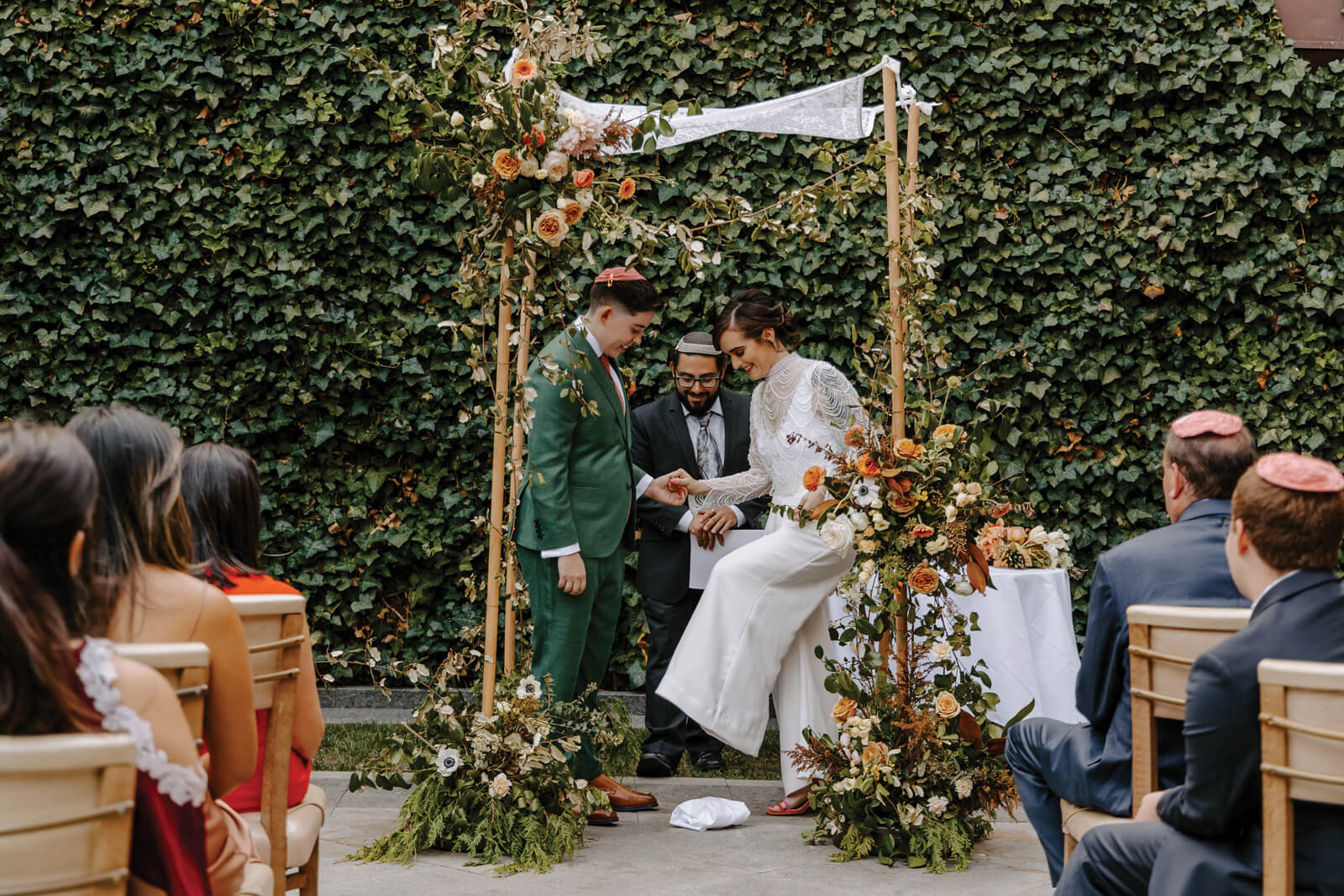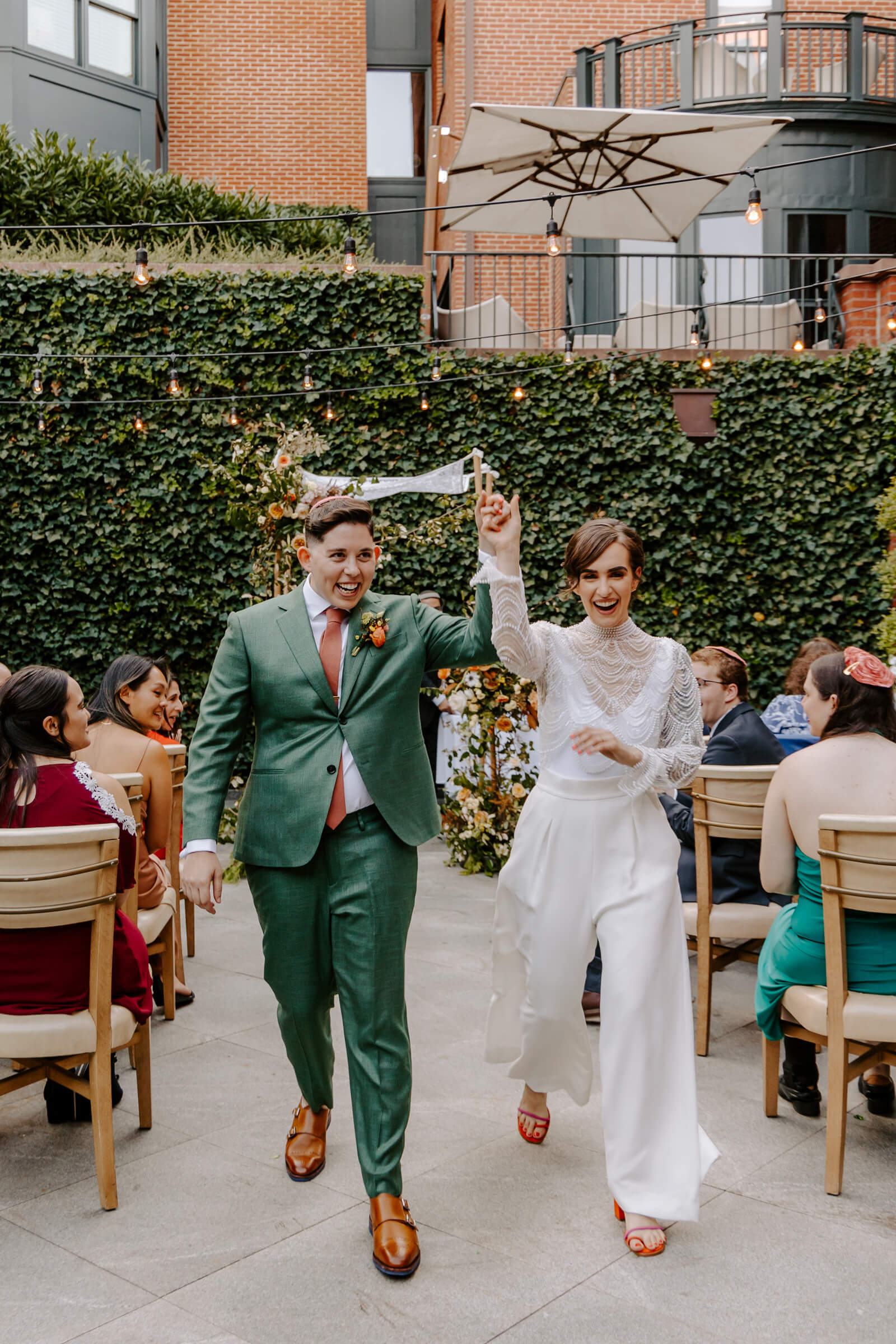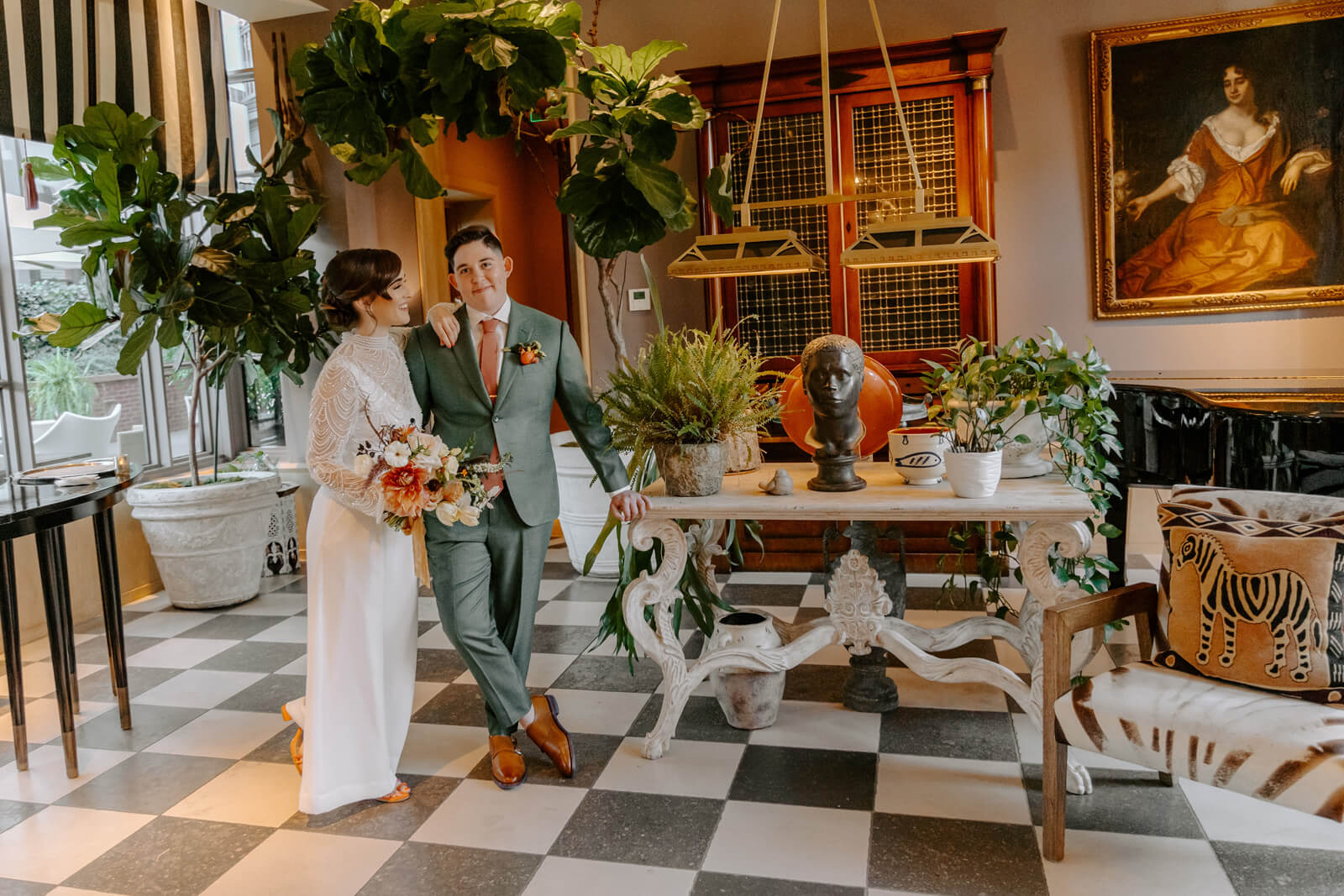 When it came time to plan their big day, they were also on the same page: a small wedding that was heavy on quality time with their loved ones. They both quickly fell in love with The Ivy Hotel, just a few miles from their home in Baltimore. The wedding was planned for Labor Day Monday but, unfortunately, they were forced to rescheduled at the eleventh hour when they both tested positive for COVID. They quickly scrambled and were able to rebook everything for 15 days later. "Our family and vendors were incredibly accommodating, and it turns out that Tuesdays are an auspicious day to have a Jewish wedding," says Dana.
The whole wedding was an ode to the city and people they love. Dana's mom hand-crocheted the kippot with yarn from Neighborhood Fiber Co. on Eutaw Street and Rachel scored her cuff links at a thrift shop in Hampden. A string duo played "At Last" while their parents walked them down the staircase into the courtyard below. They met each other under the chuppah in front of the ivy wall.
And even though their guest count was small, they still made it a point not to leave each other's side the entire night. "Stick by your partner, so you have shared memories of the day," says Rachel. "We loved having a wedding that was designed for together-time."