Sam and I had always wanted a smaller, more intimate wedding (which pre-COVID people thought was crazy!) Our original wedding plan was a total of 30 people in April 2020 at the Annapolis courthouse, followed by lunch at our favorite restaurant, Preserve. We bought out the entire restaurant, picked the menu, locked in our photographer, did our cake tasting, met with our florist, had the make-up trial, booked everybody's Airbnb's . . . we were ready.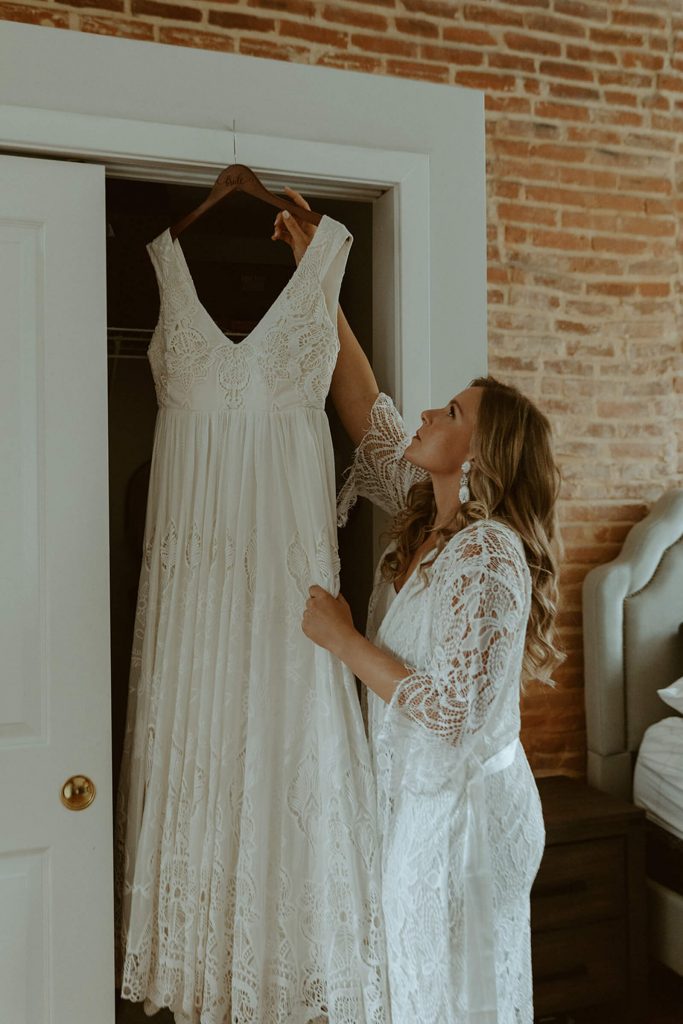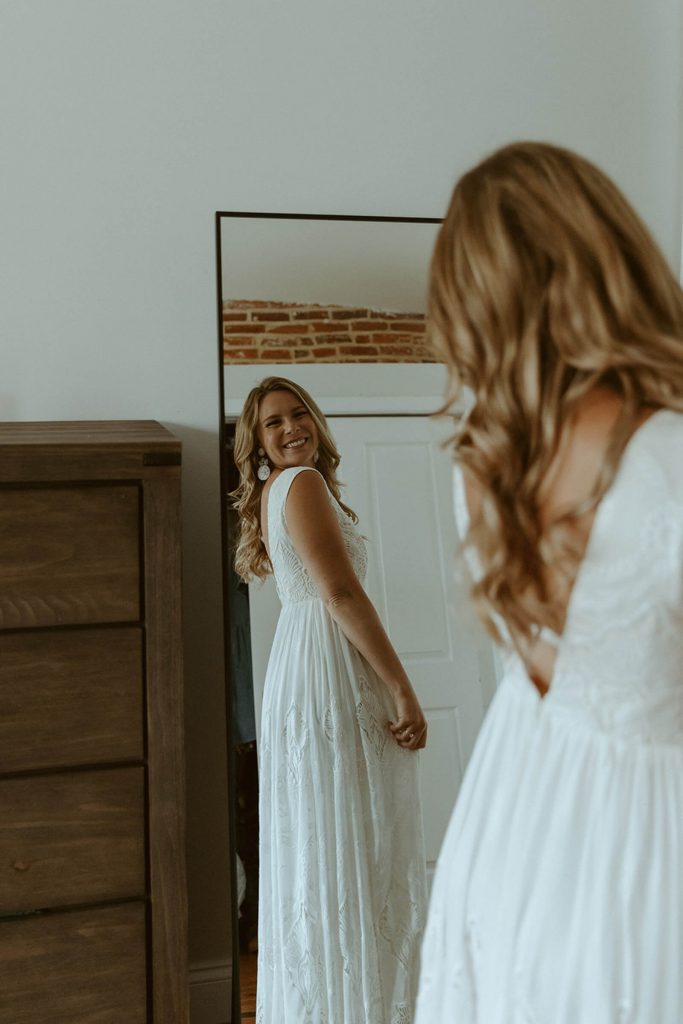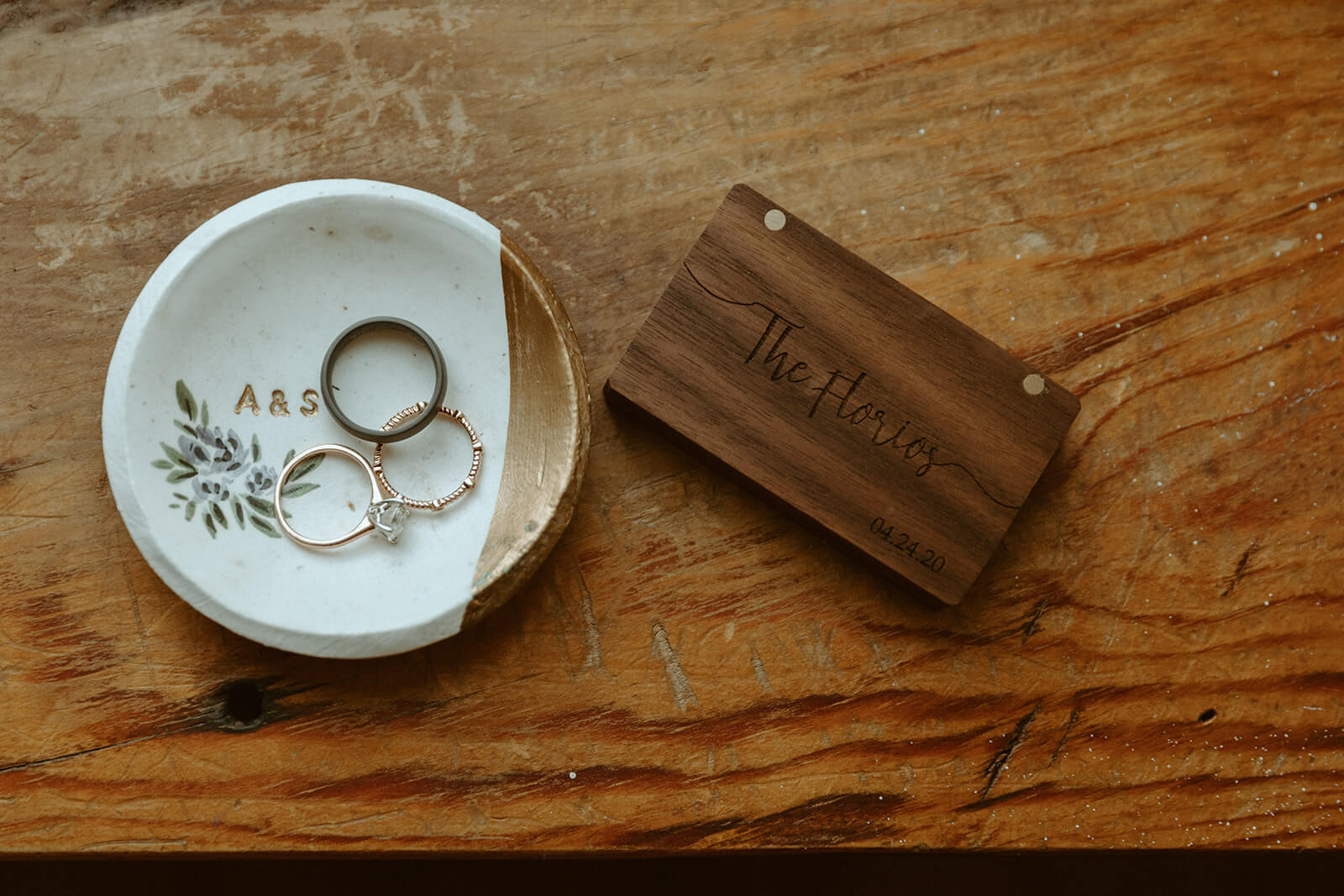 In early March, COVID started to creep into all of our lives. I laughed when telling people, "Uh oh, I hope our wedding next month isn't cancelled!" Everybody assured us that it would be fine. We were just going to "flatten the curve" for two weeks and then everything would be okay, right? By the end of March, restaurants were starting to close, and restrictions were being put into place. Preserve called me and said they weren't sure what was going to happen but that booking the restaurant at full capacity (30 people) wouldn't be in the cards for April. I emailed all of my vendors and explained the situation. At this point COVID was new and nobody knew just how long things would be closed but they were understanding and told us to let them know when we had a new date.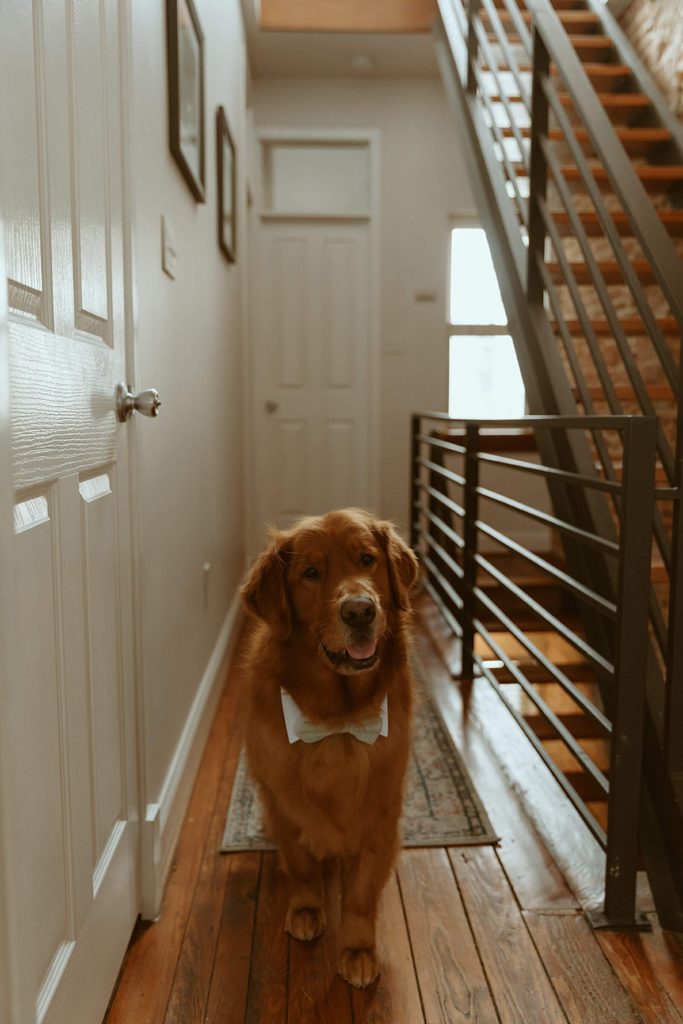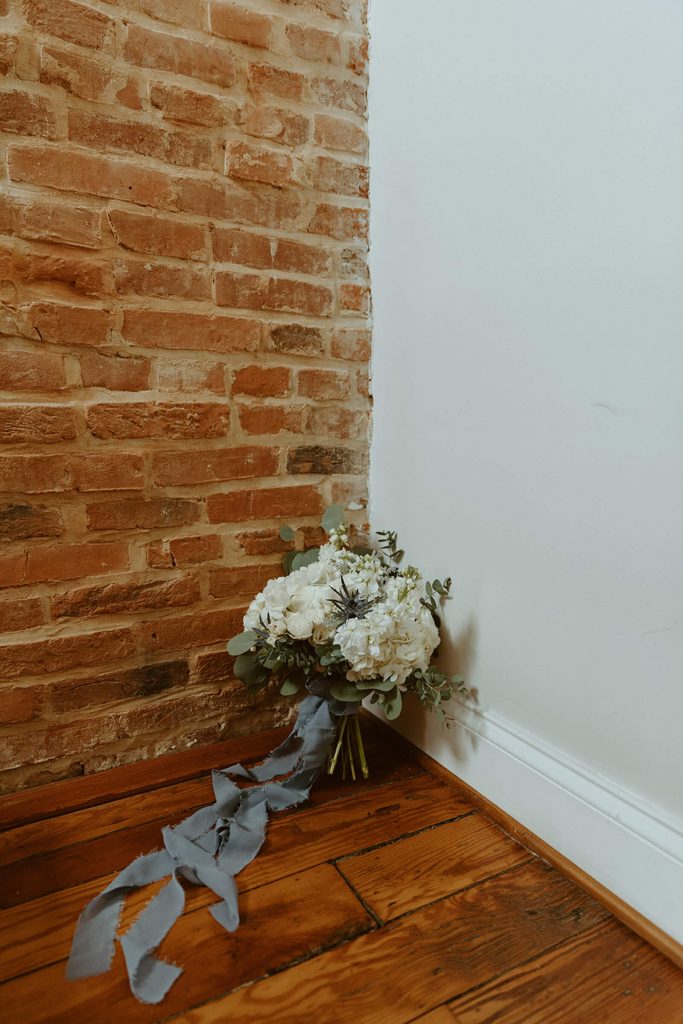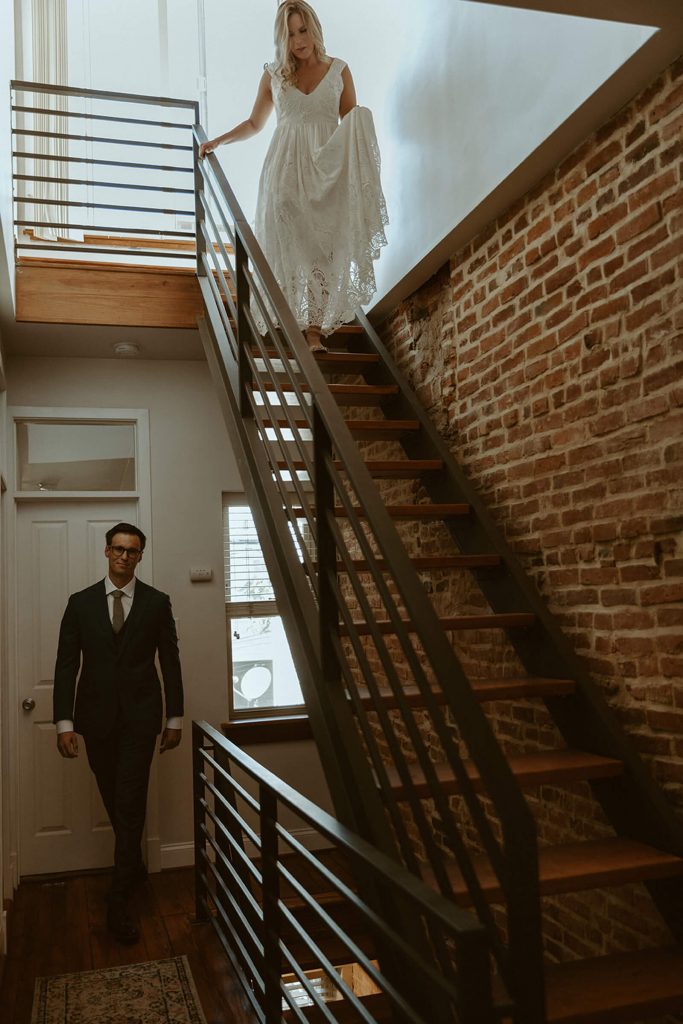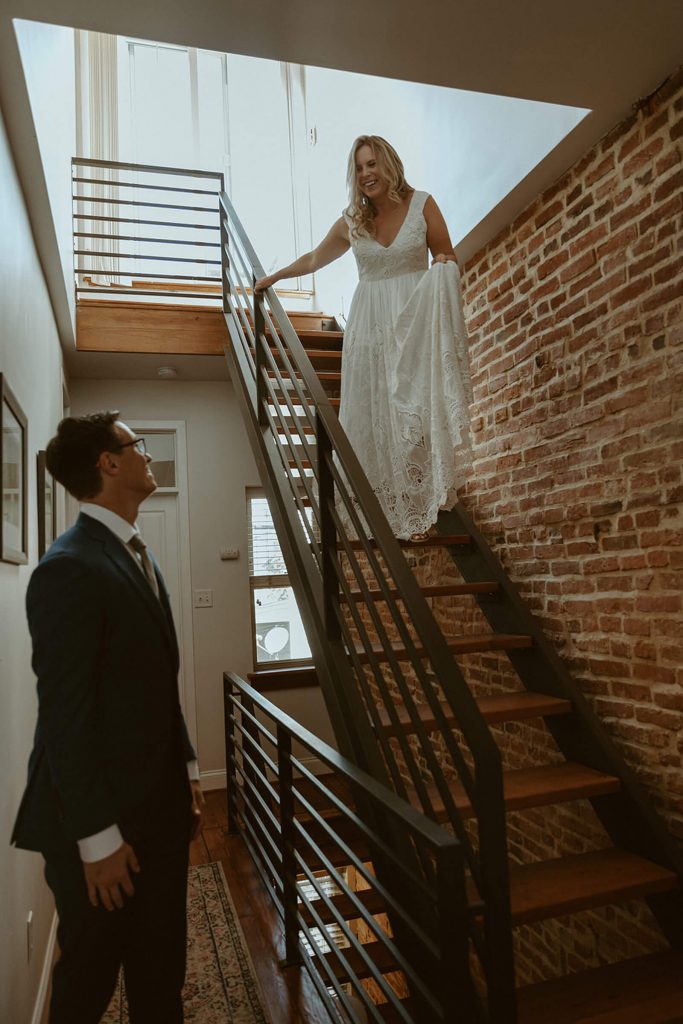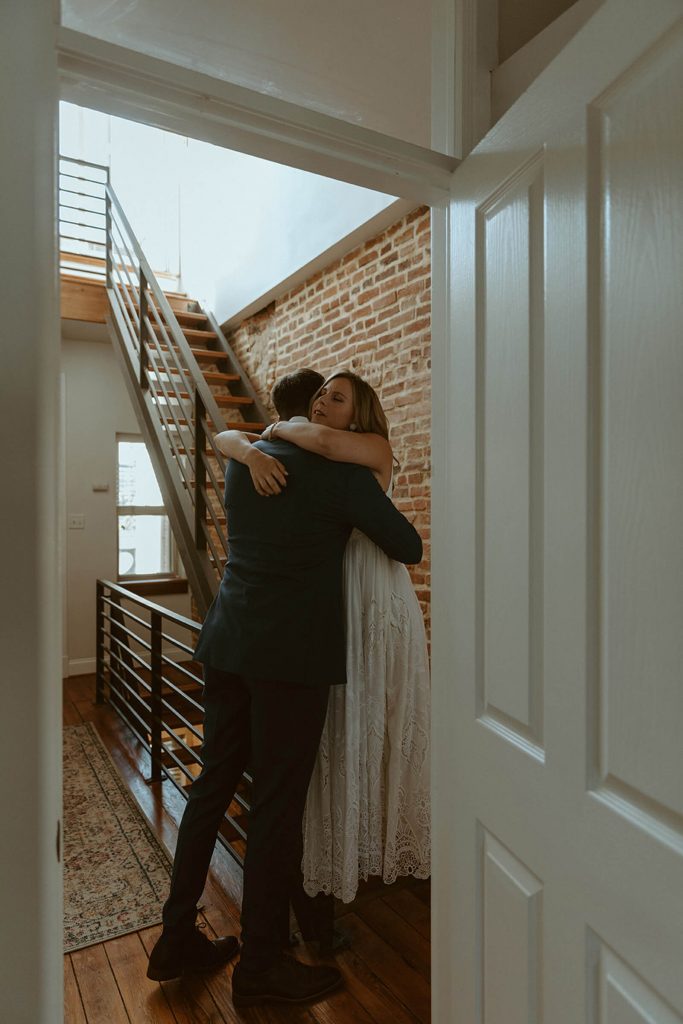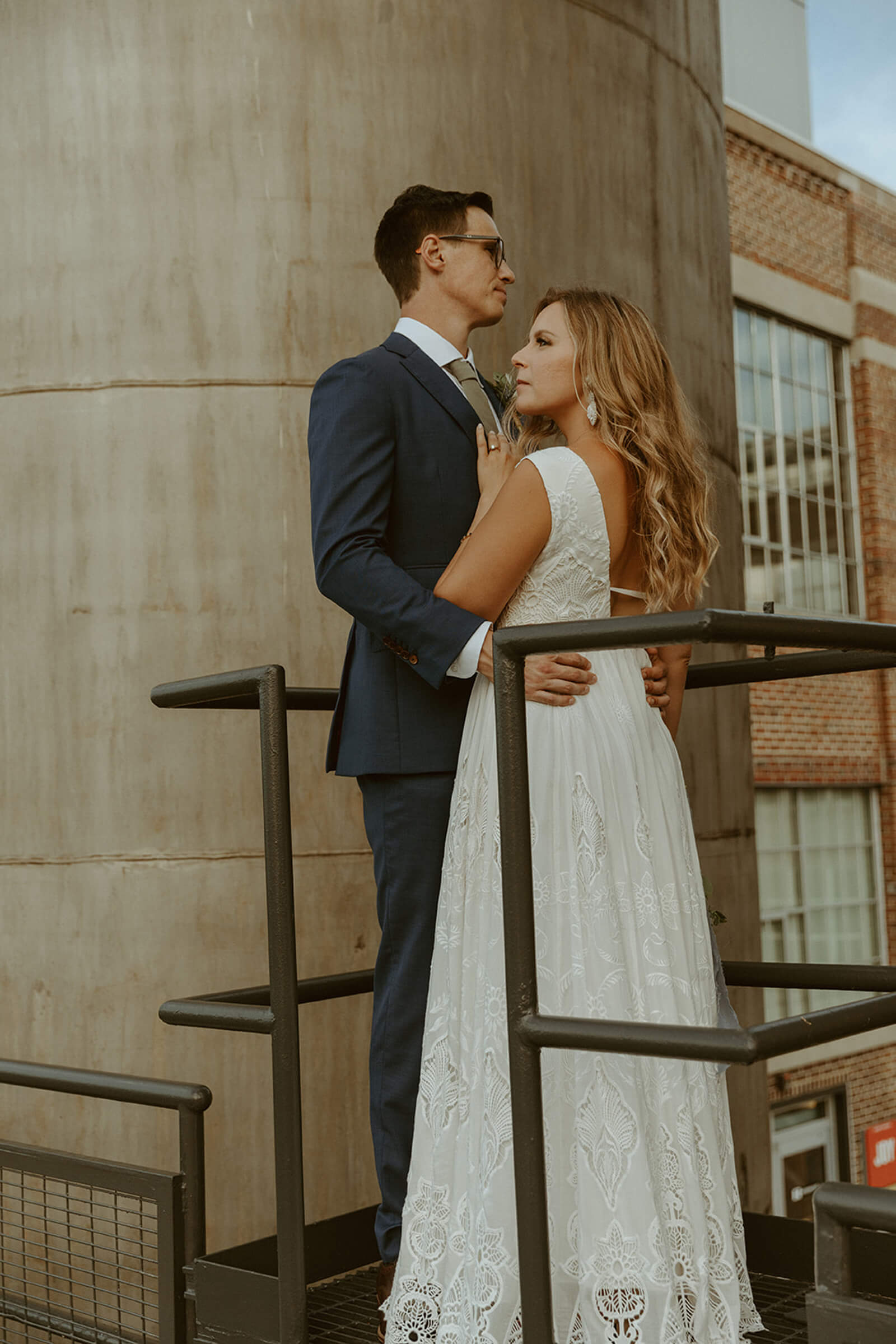 With all of the uncertainty surrounding the wedding, one thing went as planned: we closed on our new house in Locust Point on April 1, 2020. While walking around our neighborhood the first night, we stumbled upon the Tide Point pier on the Under Armour campus and joked, "I wish we could just get married here." A few weeks went by and we were seeing more "quarantine weddings" on social media. Sam and I looked at each other and wondered, "What if we just got married on the water and had the reception at our house?" We called Preserve and asked what the fee would be if we cancelled with them altogether. The owner was delightful and told us that she would terminate our contract at no cost. We were shocked. Once we were no longer locked into the restaurant, our plan for getting married at home started to take off. We cut the guest list to nine people (only our parents and siblings) and found a date that worked with all of our previous vendors. We found a caterer willing to cook at our house ("State of Affairs Catering"—a former White House chef!) and Instagram searching led me to a rental company—Pretty Little Wedding Company—that specialized in small-scale weddings.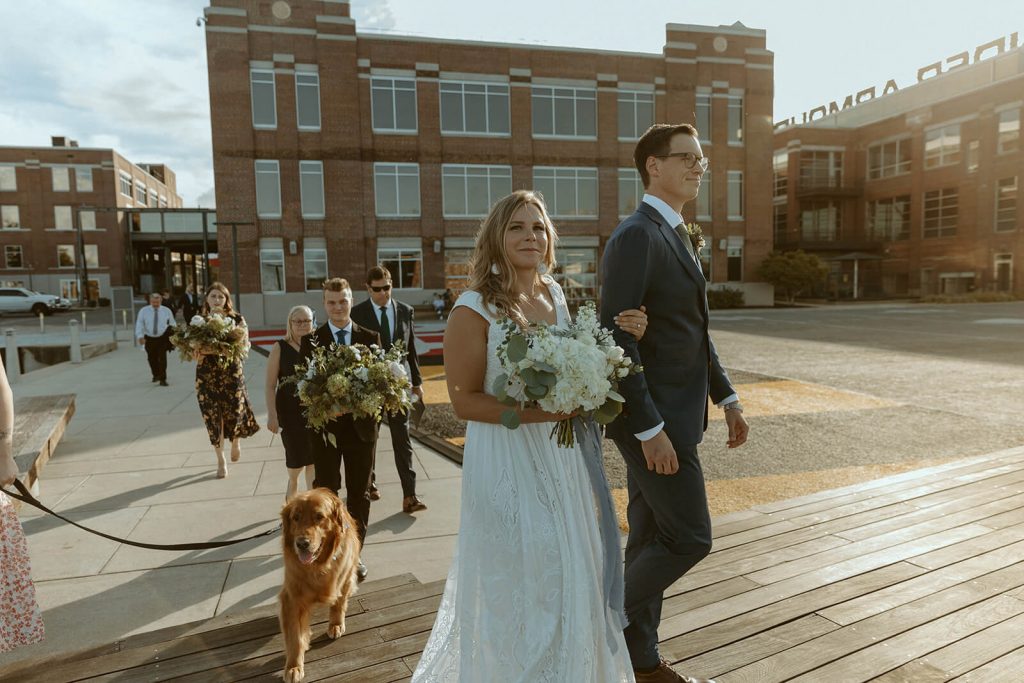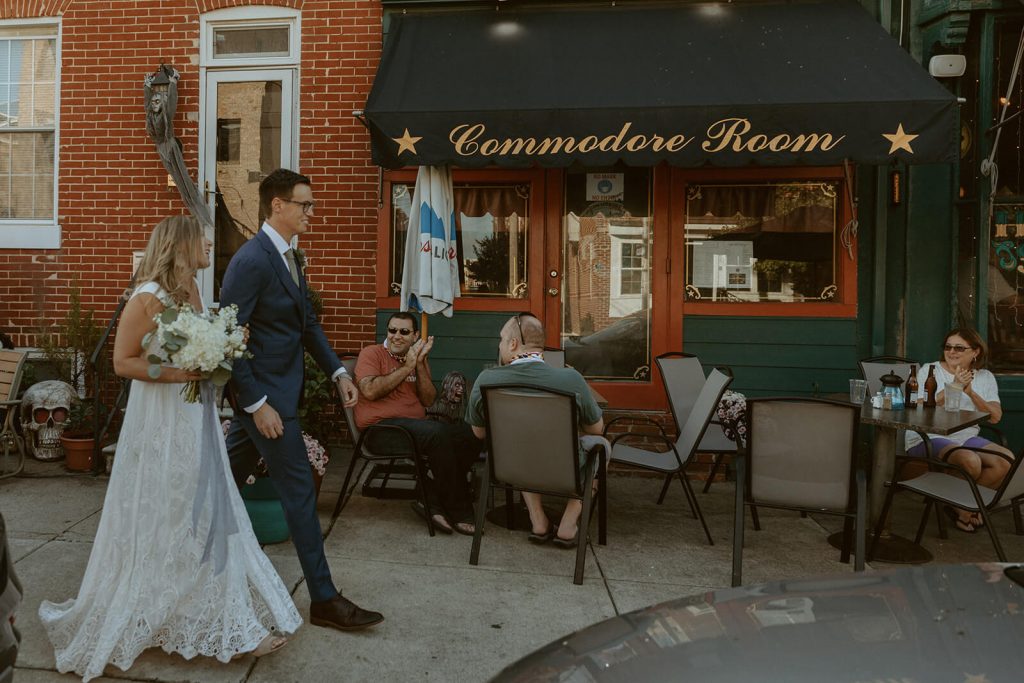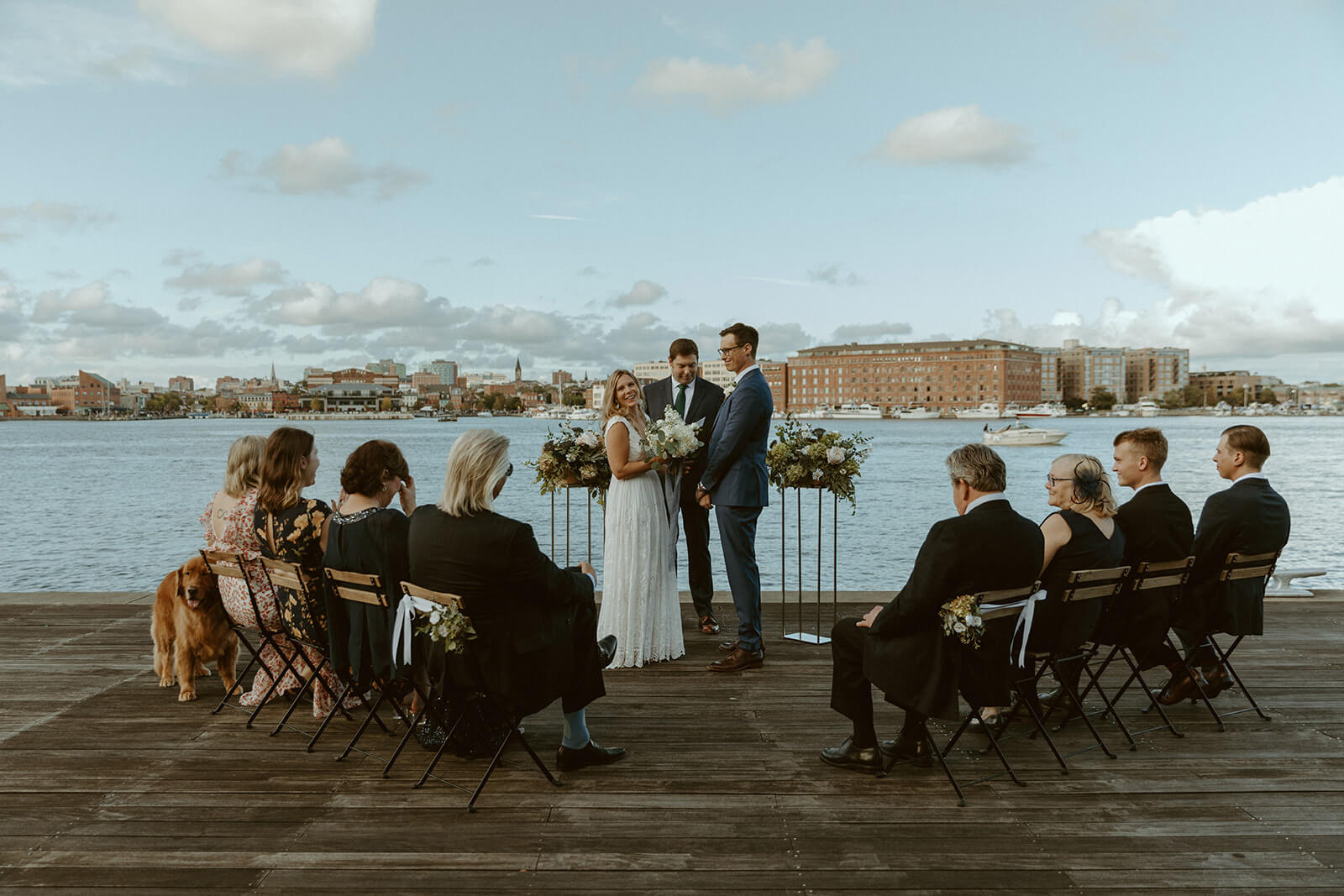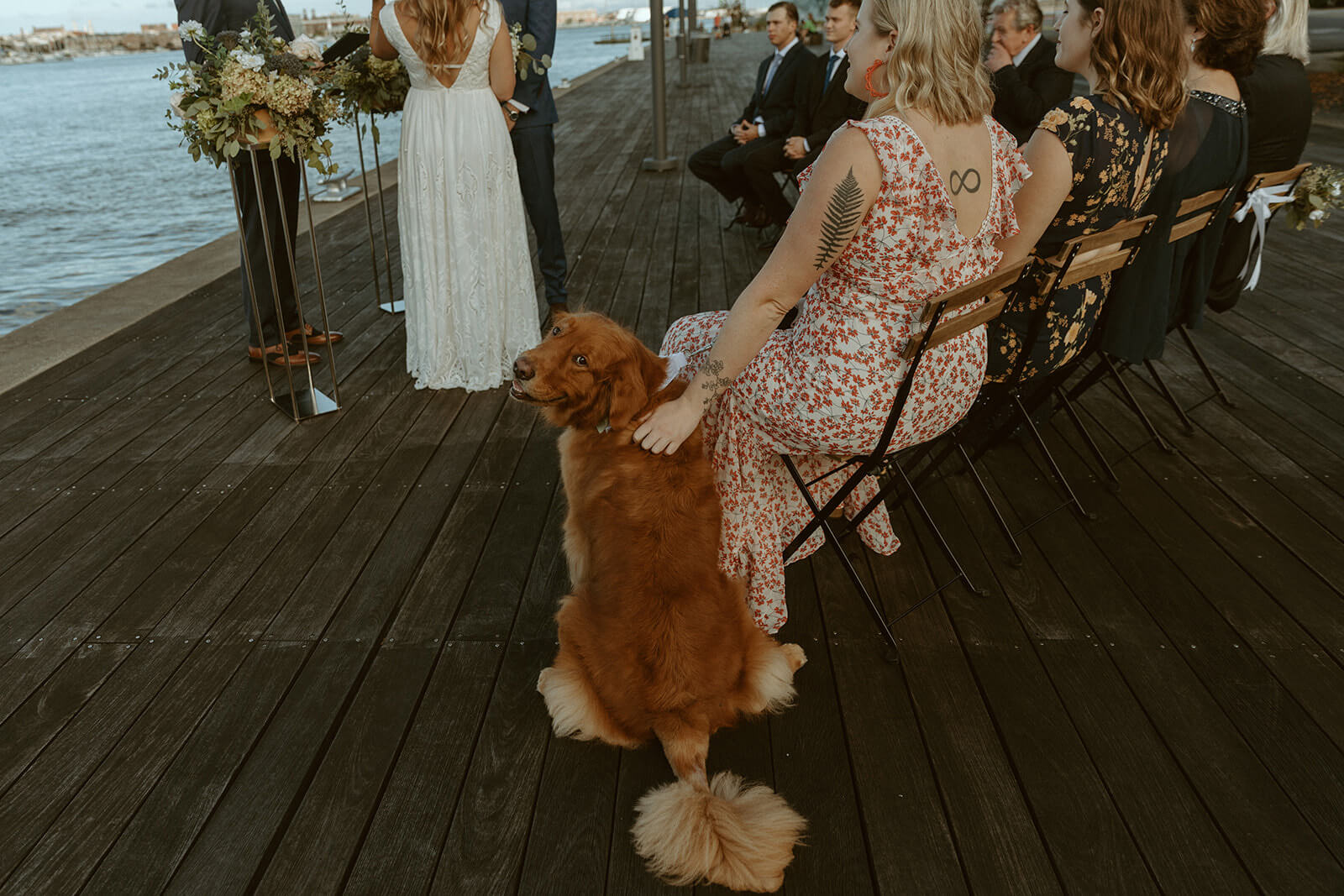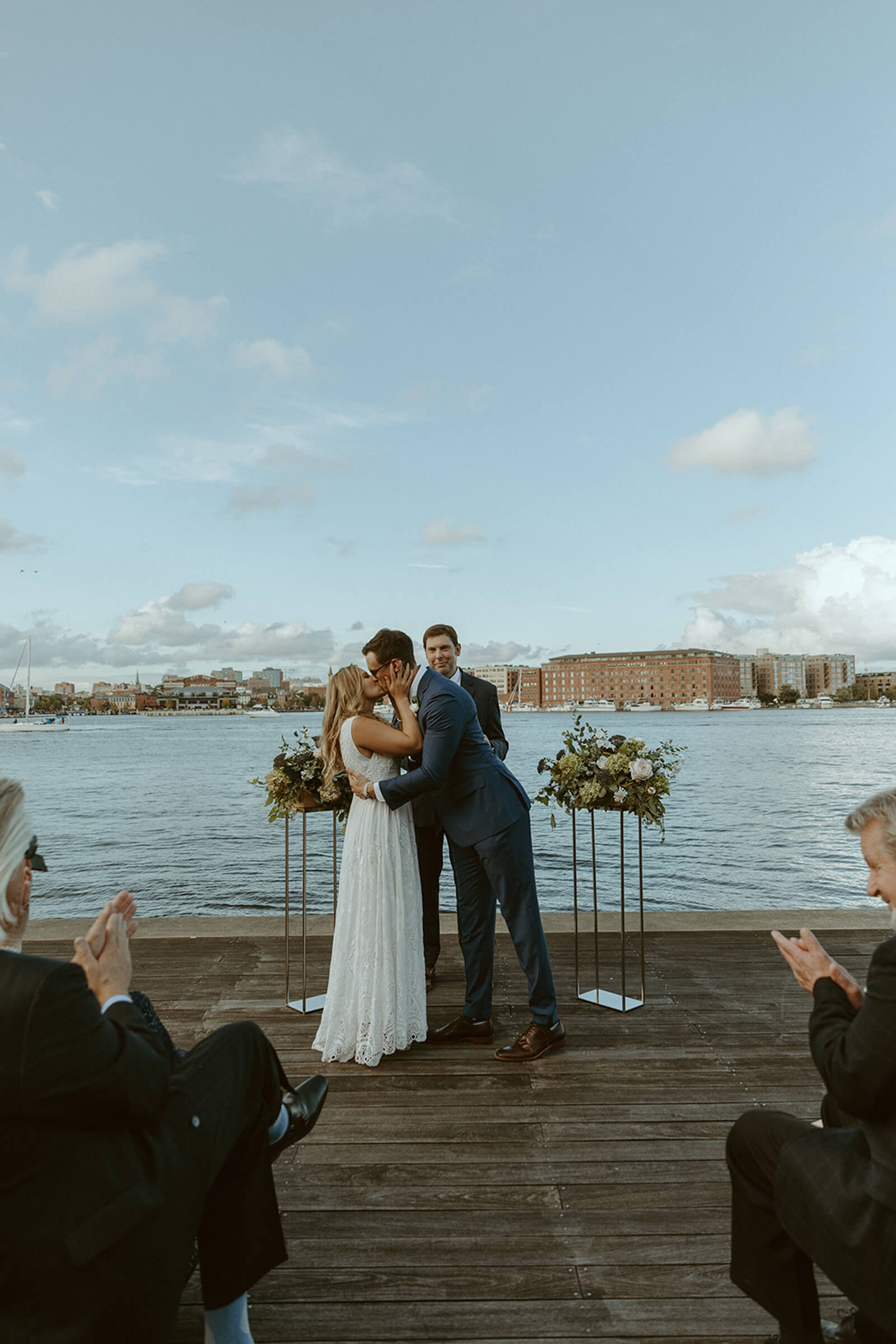 Our wedding was Sunday, September 27 at home with only our immediate families—and it was absolutely perfect. Our wedding party walked from our house down to the end of the street to the water. Neighbors cheered and congratulated as we made the journey. My best friend helped to set up chairs on the water for a "flash ceremony," officiated by my stepdad. After the ceremony, we took pictures, walked back to our house, popped champagne from 1990 (saved from the day Sam was born) on our roof deck, and ate the most delicious meal in our backyard under string lights. The next morning, Sam and I walked down to the water taxi station with our suitcases and stayed at The Sagamore Pendry. Our balcony view was of the exact spot on the pier we were married less than 24 hours earlier. Our entire wedding was dreamier than anything we could have originally planned, and we would do the same exact plan again in a heartbeat.