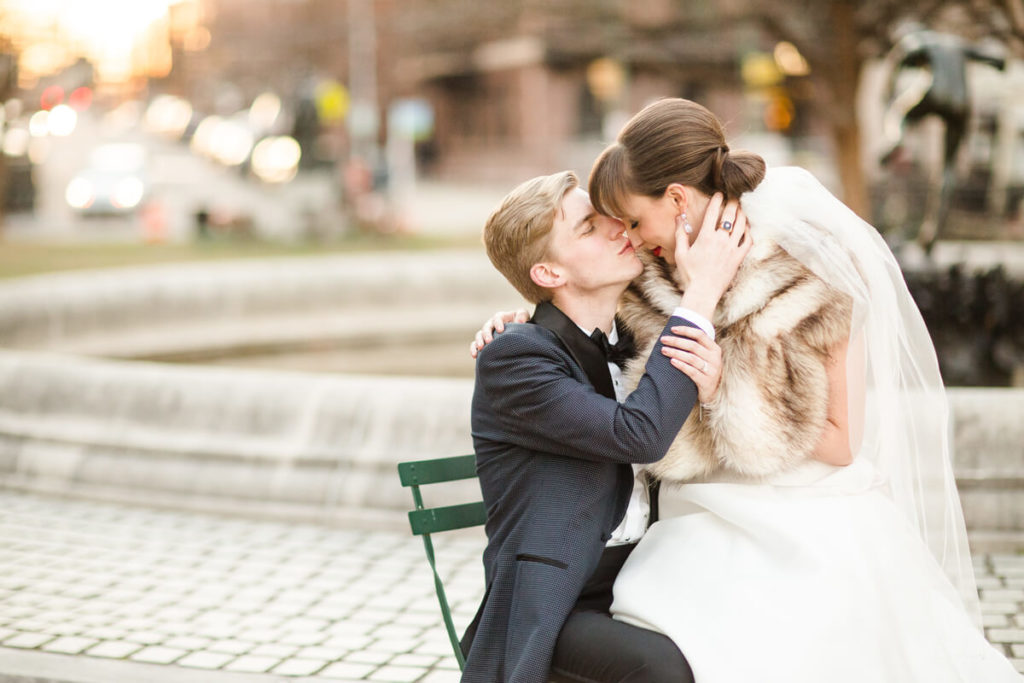 Occupations General Manager (Emily) and Store Manager (Dillon) of Nags Head Hammocks
Wedding date March 4, 2017
Number of Attendees 140
Number of Attendants 23
How You Met We met the summer of 2012 in the Outer Banks, at Nags Head Hammocks, actually. Dillon was working there for the summer and I was a summer intern.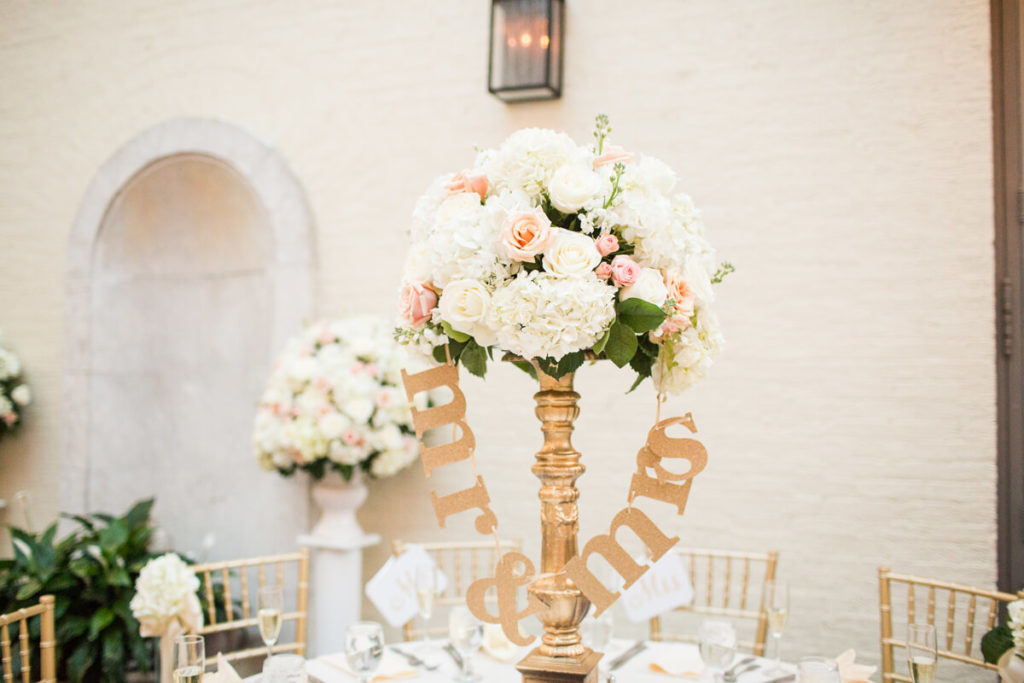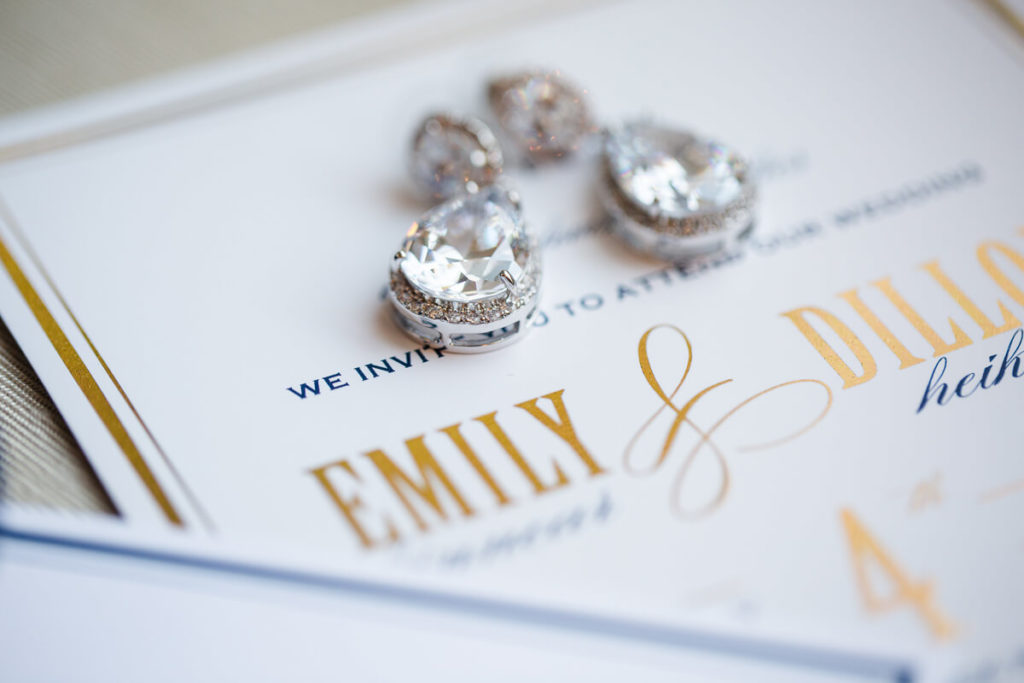 The Engagement Dillon proposed to me at my family's annual Christmas Eve party. It was a TOTAL surprise! Wonderful to have my parents and family there.
Wedding Design Inspiration: Old school Hollywood glam & sophistication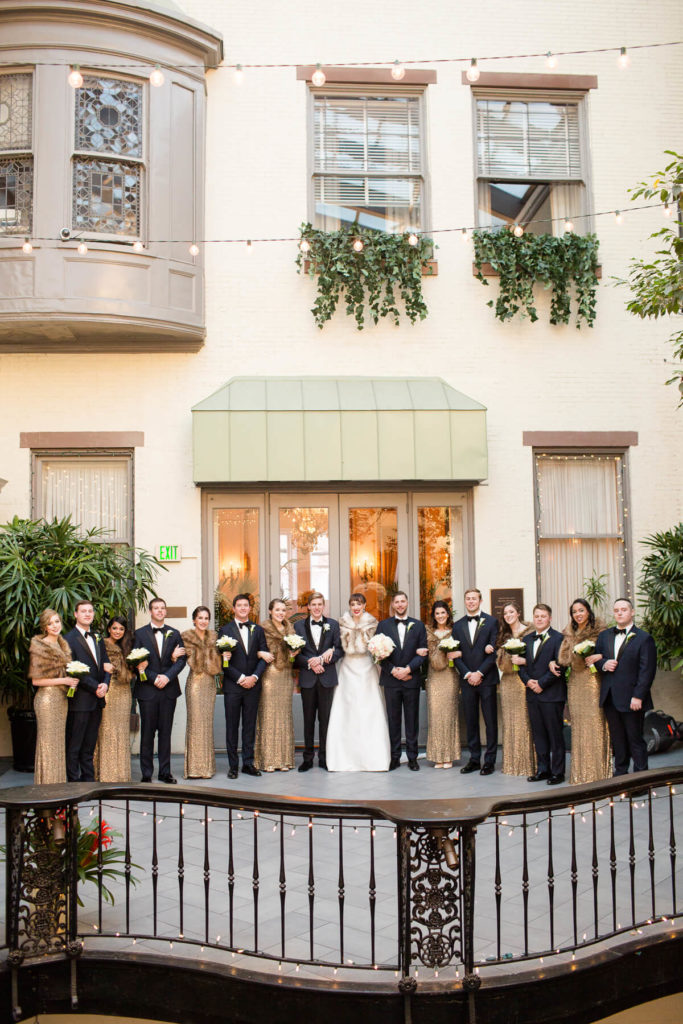 What Was Unique and Special About Your Wedding Day It was a big wedding but felt just as intimate as a small wedding. Quite the family affair, both of my parents walked me down the aisle (I'm an only child); my cousin did makeup for myself and the bridesmaids; our ring bearer, Charles, is Dillon's younger cousin. (Dillon was the ring bearer in Charles' parents' wedding, his aunt and uncle.)
Favorite Details Do I have to pick one?! Seriously LOVED everything. But if I had to pick I'd have to say the venue and the flowers.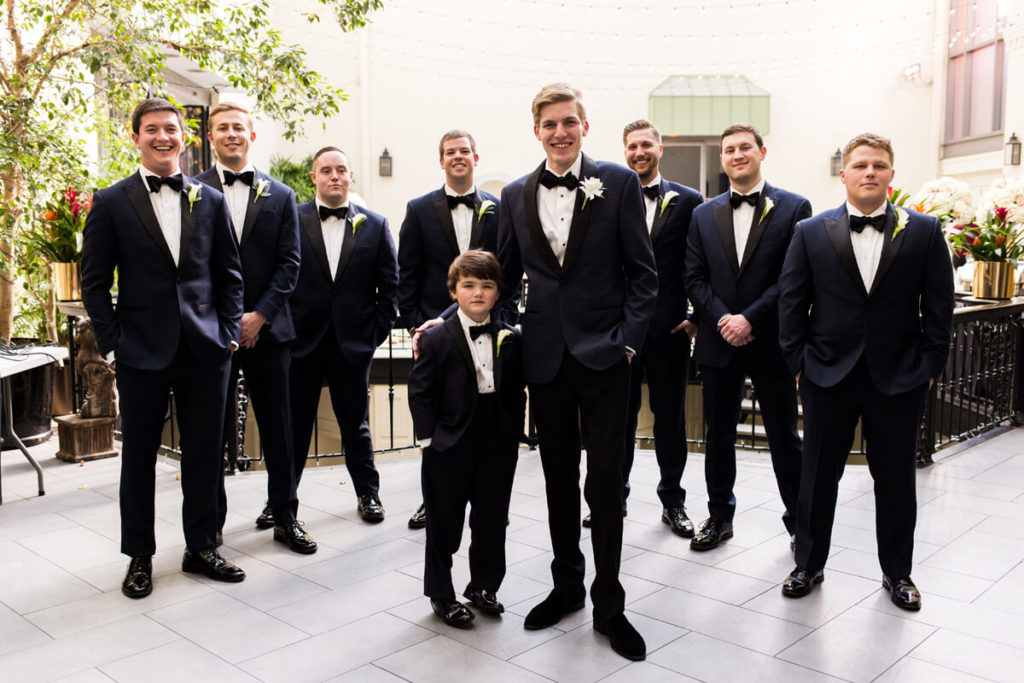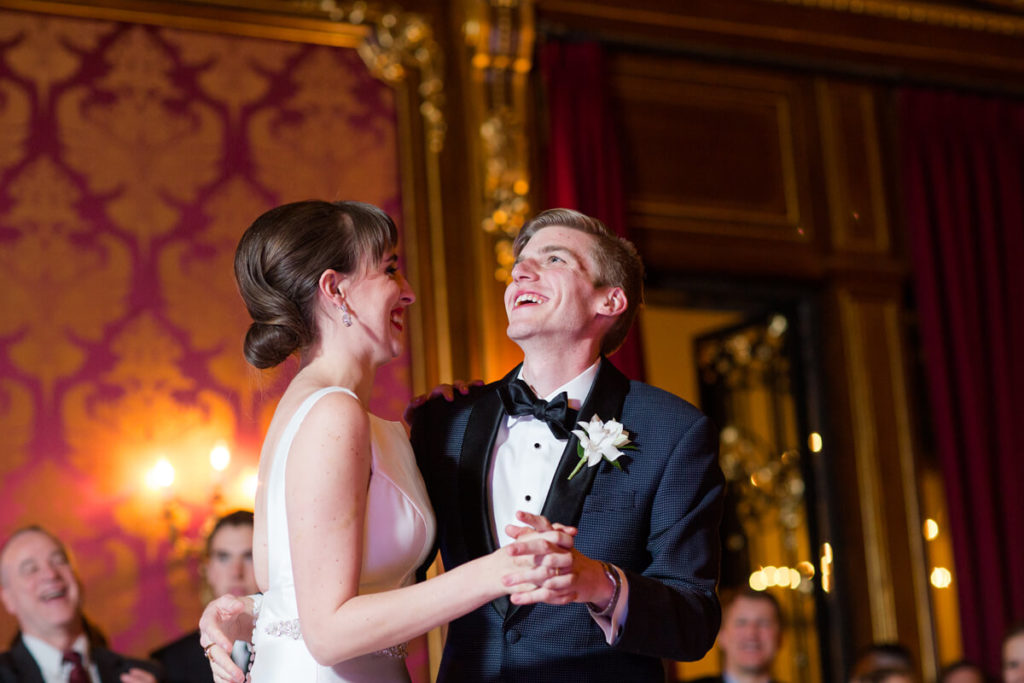 Most Unexpected Event On Your Wedding Day Our friend (and groomsmen) got onstage with the band at our reception and sung, "Here We Go Again" by White Snake. Everyone went wild!!
Piece of Advice No matter what happens the day of, everything will end up perfectly and it will be a truly magical and romantic day. As one of my bridesmaids told me, "Everyone that is supposed to get married today, will get married today." Also, I highly recommend hiring a videographer. Pictures are wonderful of course, but it would be incredible to relive all of the dances and speeches.