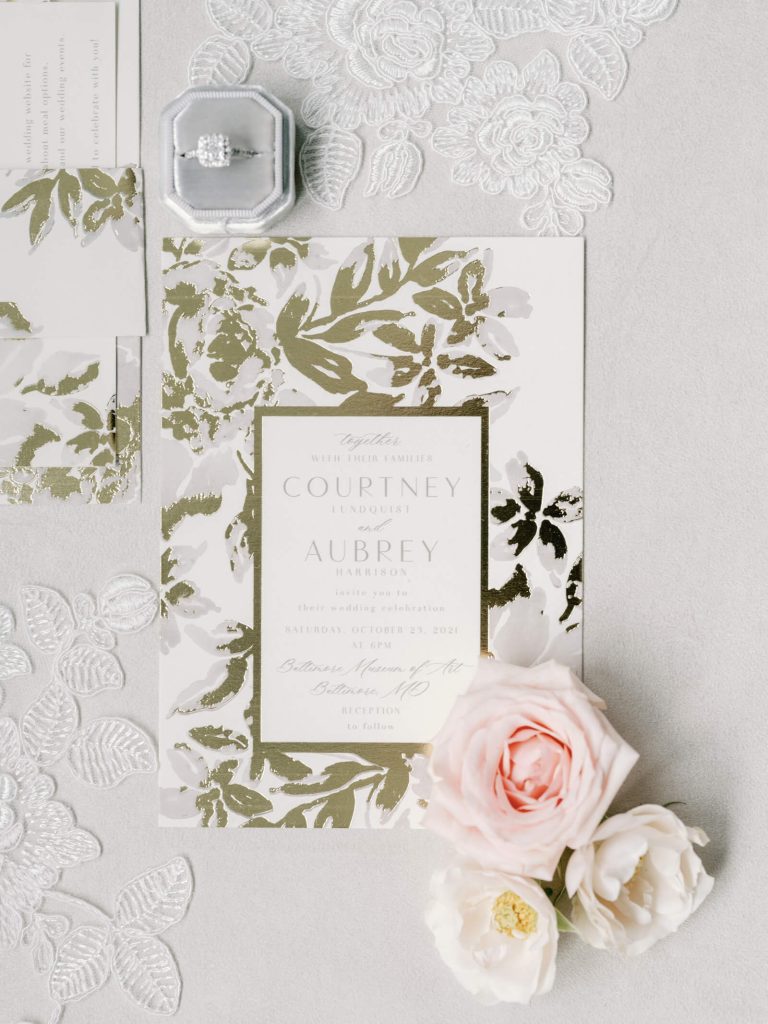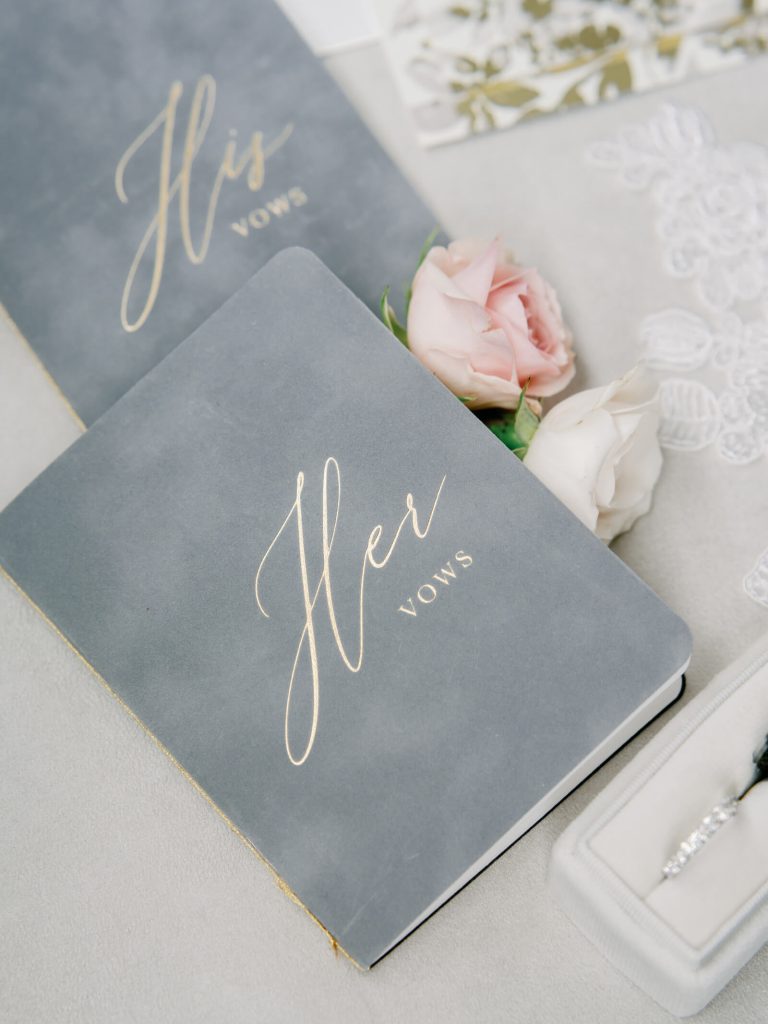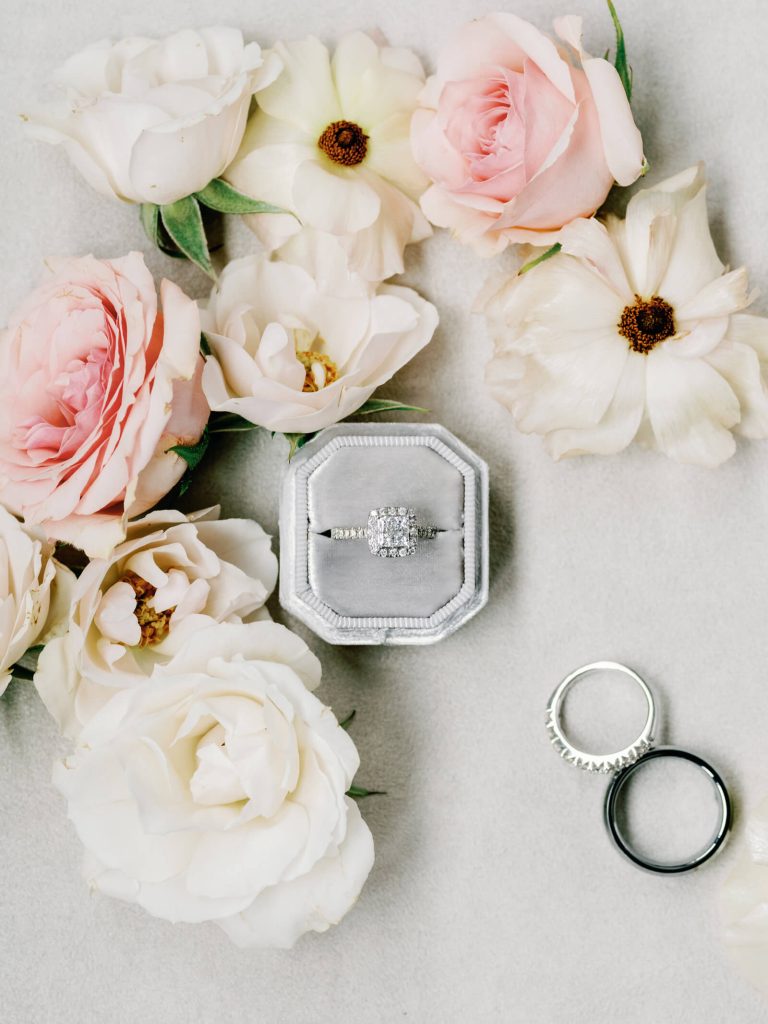 Occupations Courtney is a program officer for a private foundation; Aubrey is a clinical psychologist for MedStar Georgetown Hospital
Wedding date October 23, 2021
Number of Attendees 125 guests
Number of Attendants 7 bridesmaids and 7 groomspeople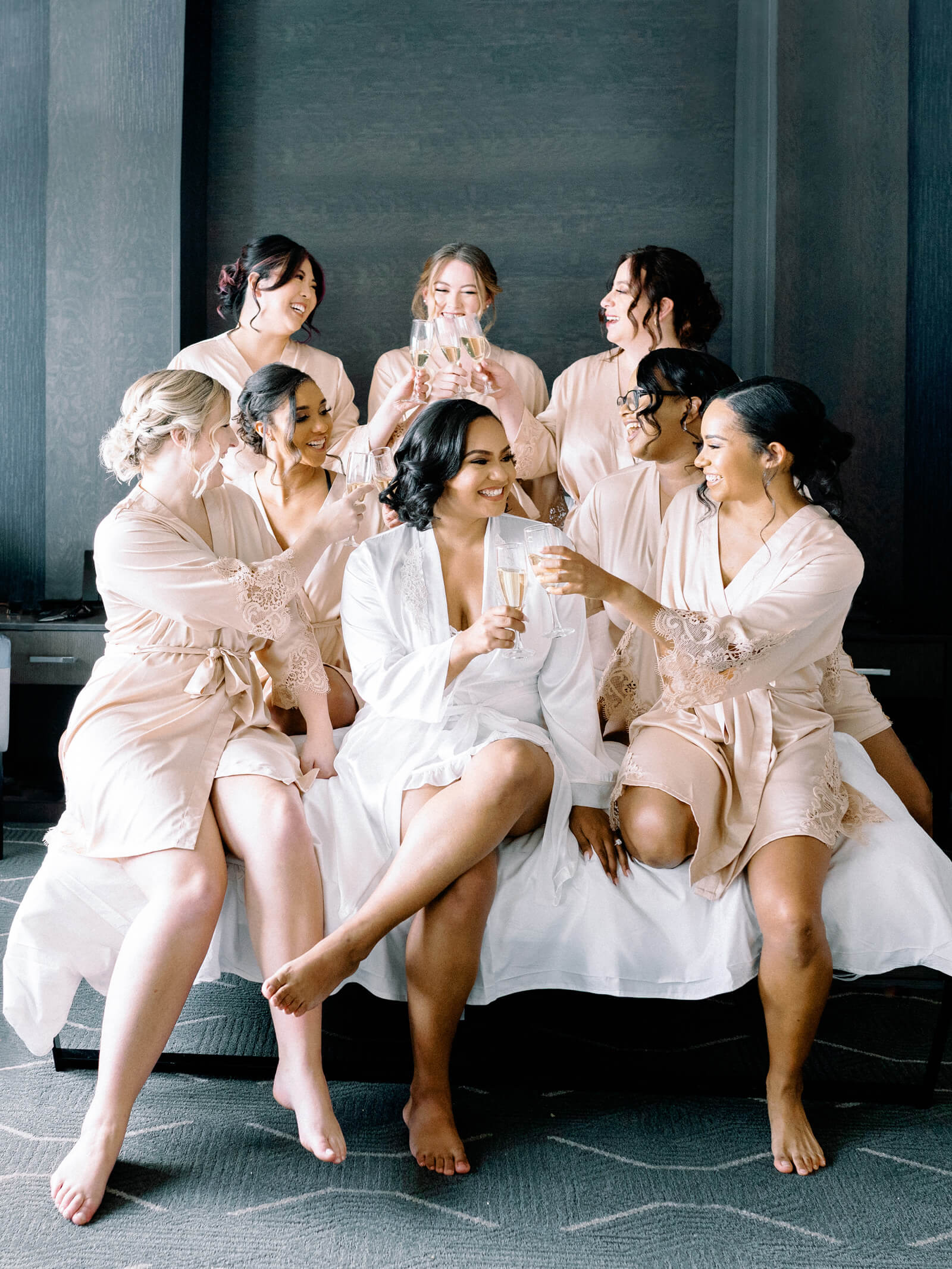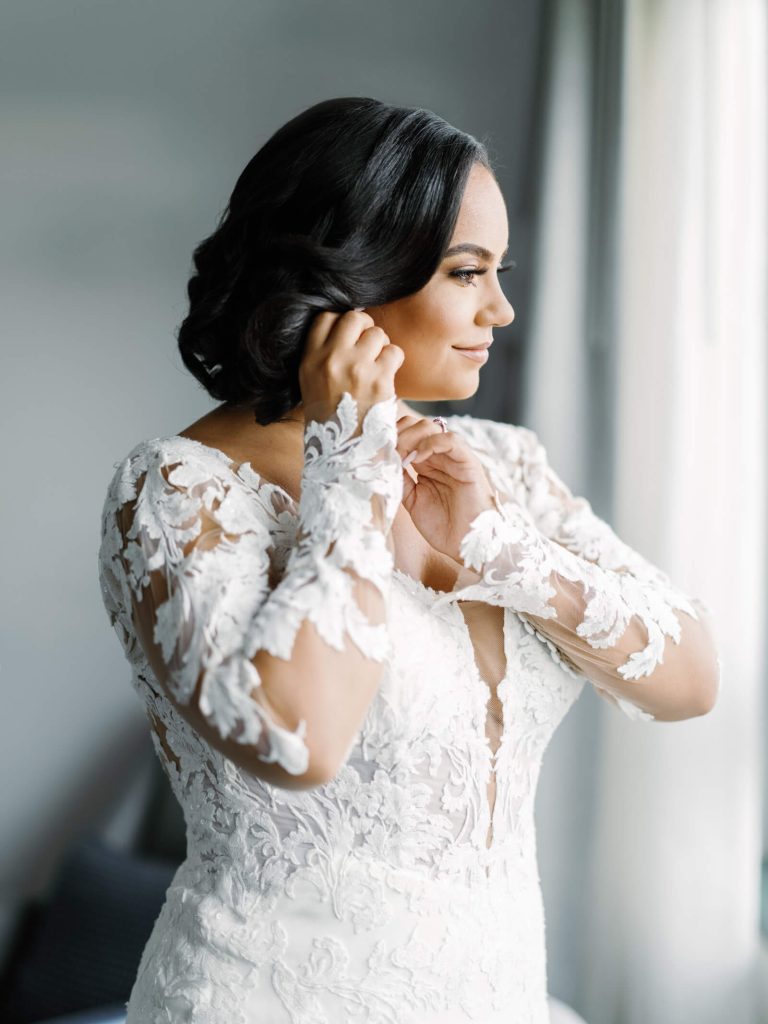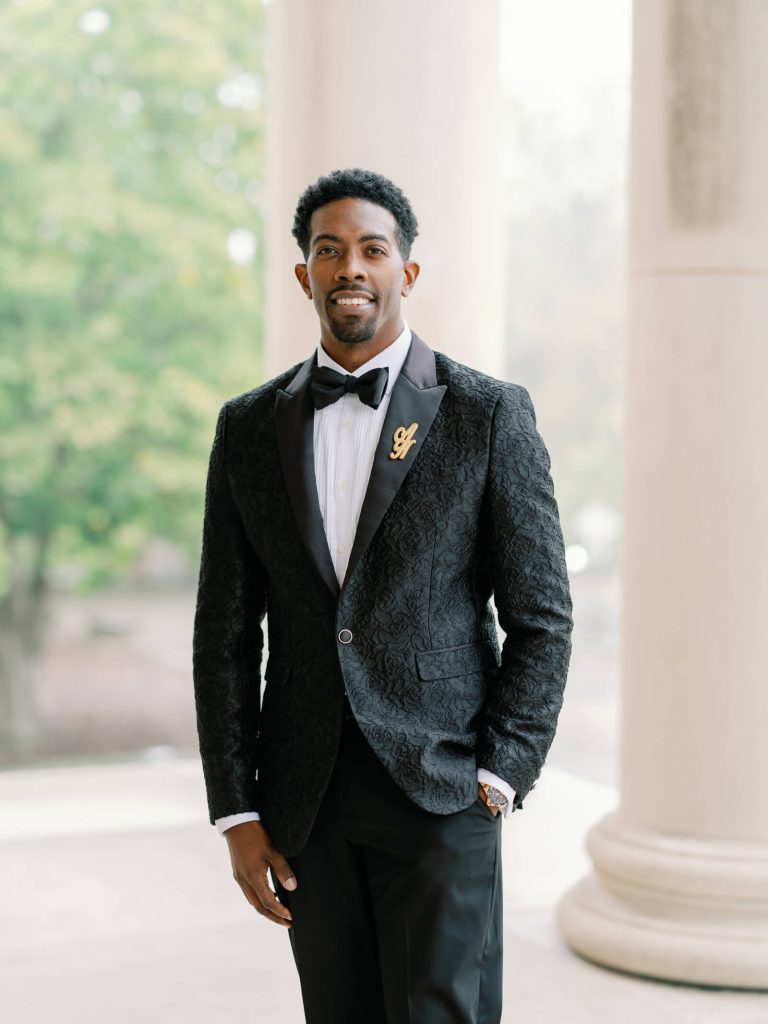 How You Met Aubrey and I matched on the League dating app three days after Valentine's Day in 2018. Aubrey hates to admit it, but he was actually 45 minutes late to our first date at a local coffee shop because of what he calls "a series of unfortunate events involving a forgotten wallet." I was so close to calling it off, but something told me I should wait for him, and I'm so glad I did because our instant connection was undeniable.  We spent the whole afternoon bonding over matcha lattes, our love of music and travel, and comparing our lists of best restaurants in the city. (And I didn't even know yet that Aubrey could cook a seafood paella that is life-changing!) After three hours of nonstop conversation and laughter, he paused and asked me, "Okay, is it just me, or is there something real here?" I knew then and there that we were about to start something rare and special.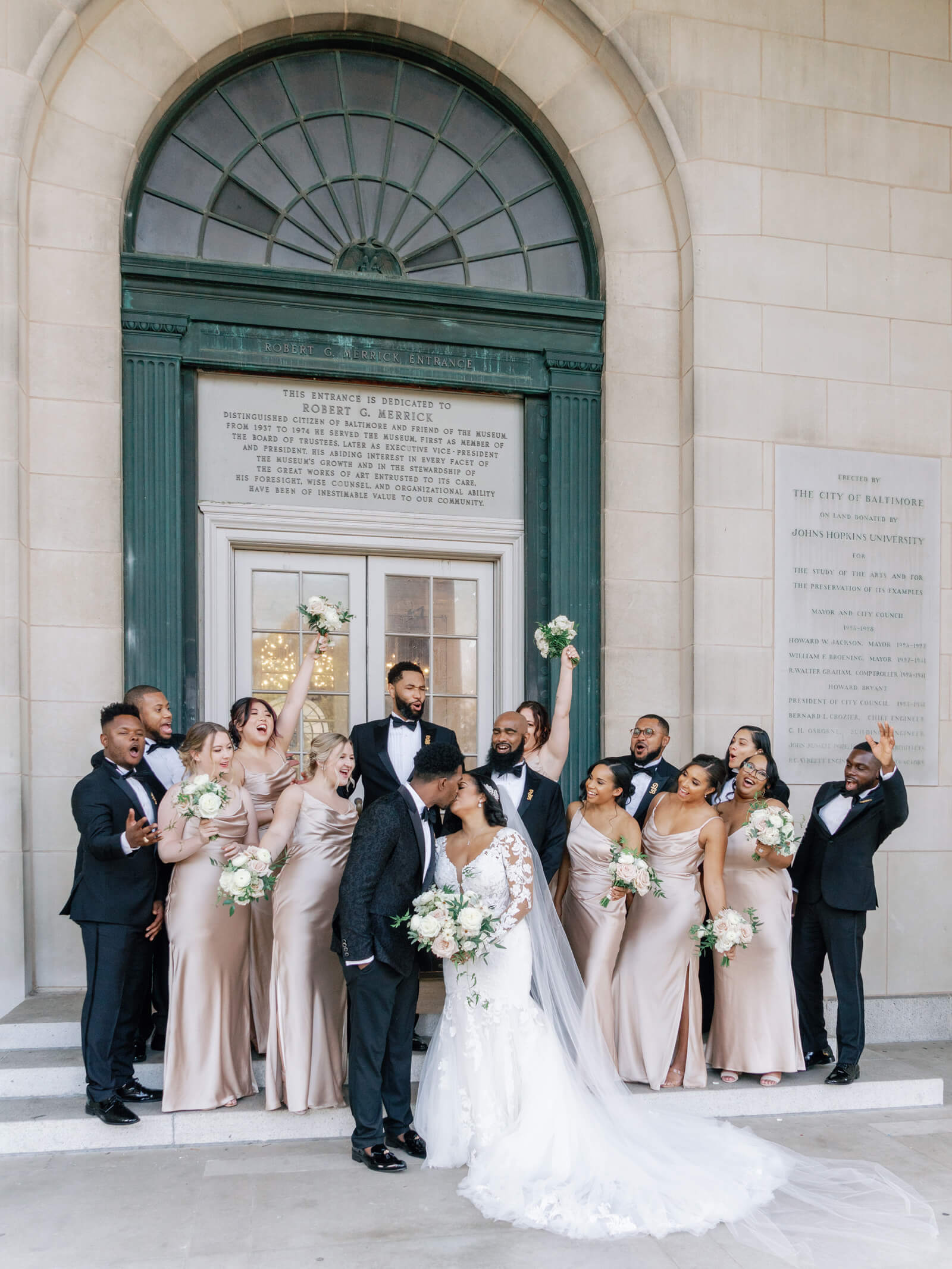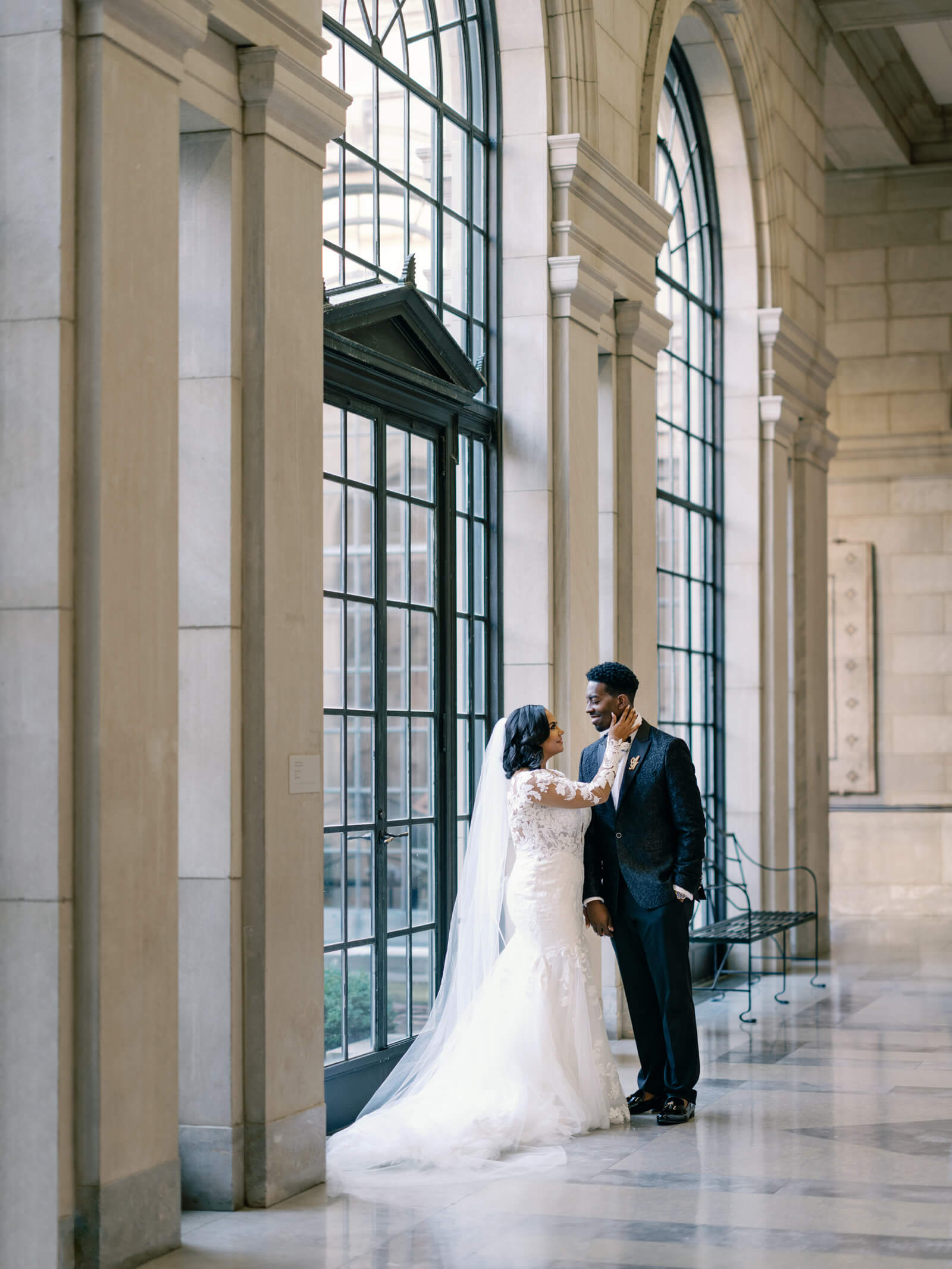 The Engagement We were on vacation in Oia, Santorini, Greece and had spent the last few days exploring the island and relaxing in the cliffside village. The final evening, we were there Aubrey had suggested we take a photo-tour with a local photographer, where we would walk to several overlooks throughout Oia to capture some photos of the two of us at sunset. I had no idea that he had a huge surprise waiting for me. For about an hour we wandered along the cliffside and took pictures (and now I know why Aubrey was acting a little bit stiff!). Right as the sun was fully setting, we ended up at the last stop on the walk—a beautiful old church overlooking the bay with a truly stunning view. I was staring out at the ocean when Aubrey tapped me on the shoulder from behind. When I turned around, he was kneeling on the ground with a ring in his hand. Saying yes was the easiest and best decision I've ever made. I've never been one to believe in fairytales, but that day was pretty close to perfect.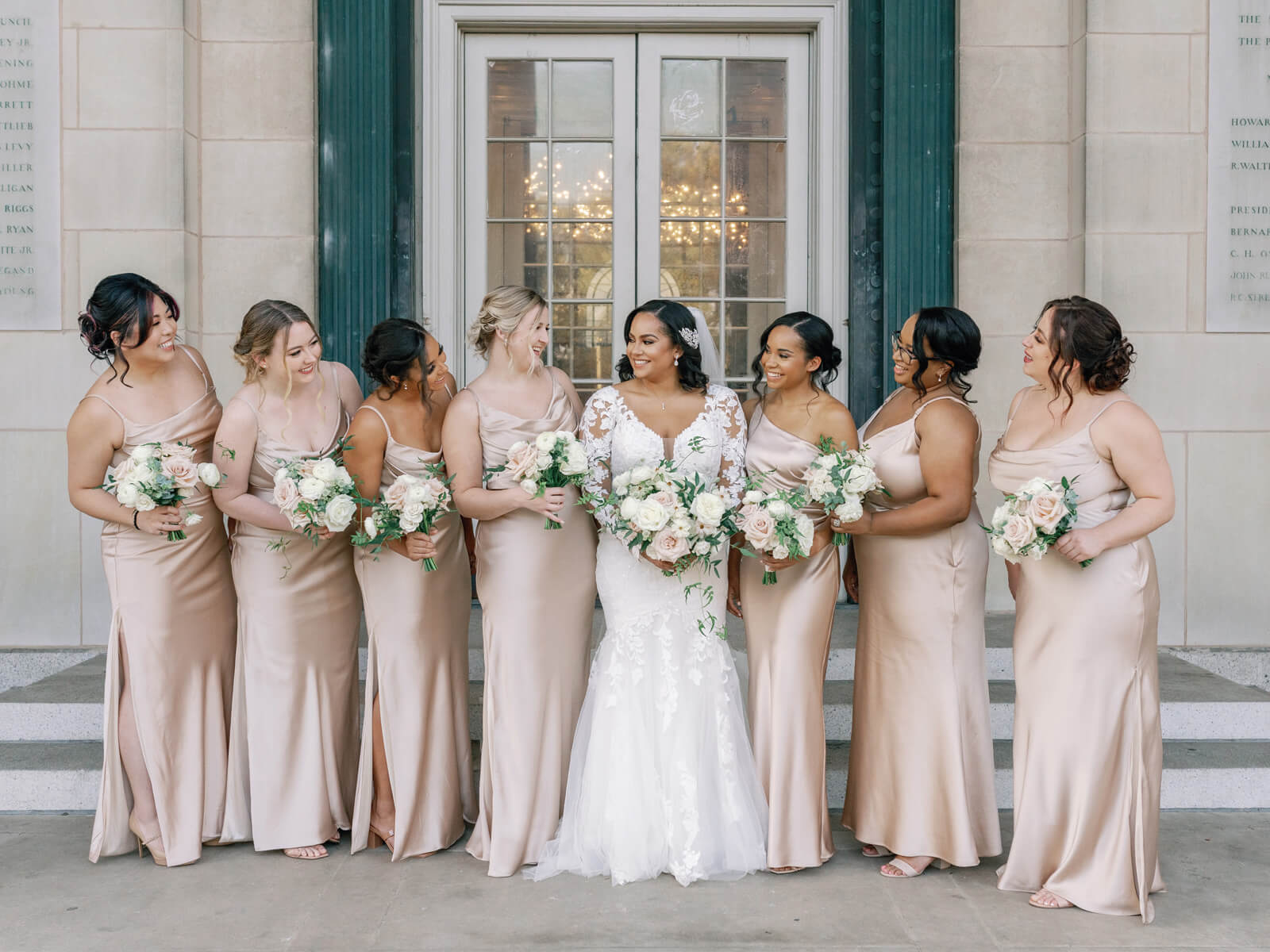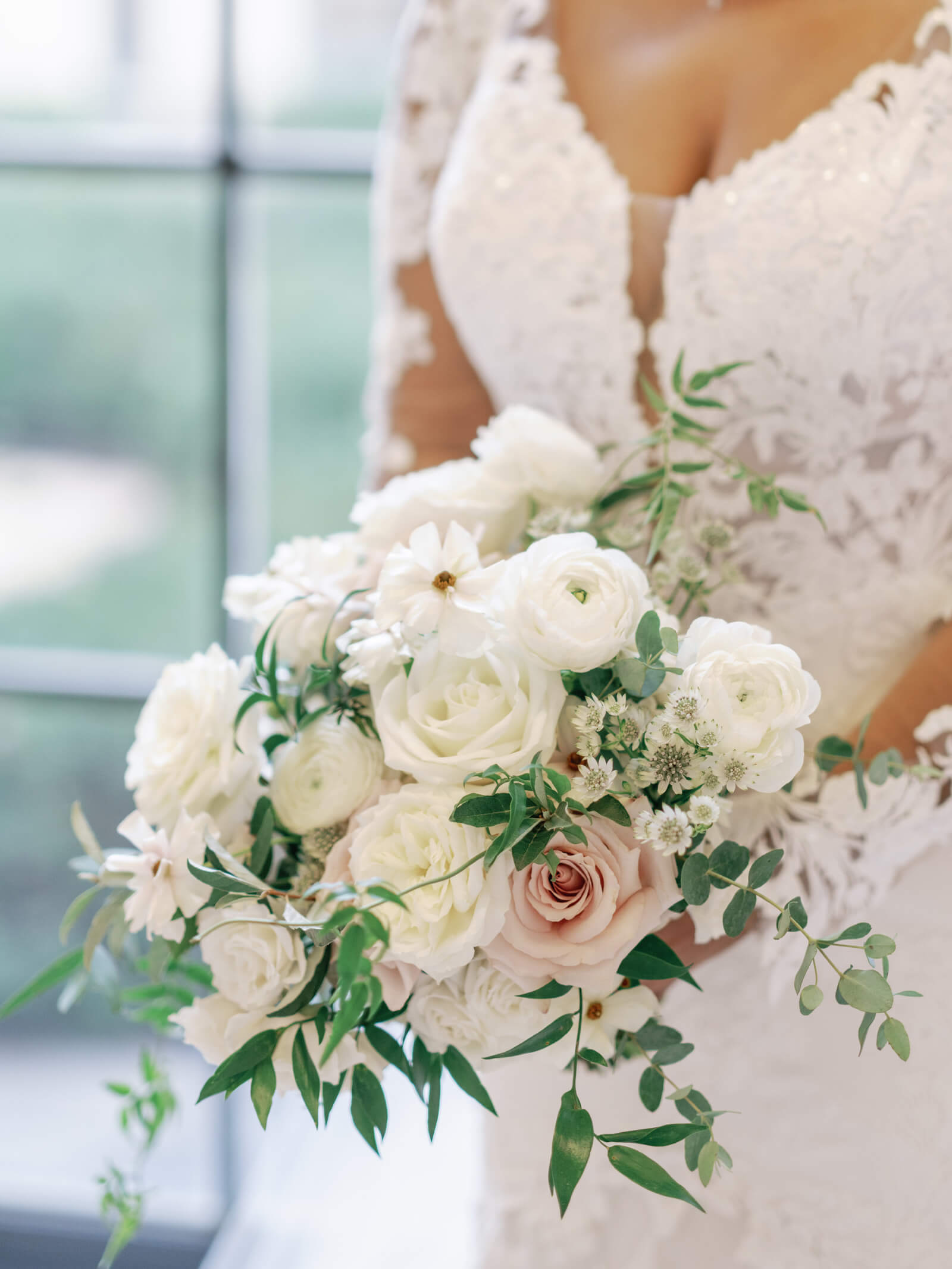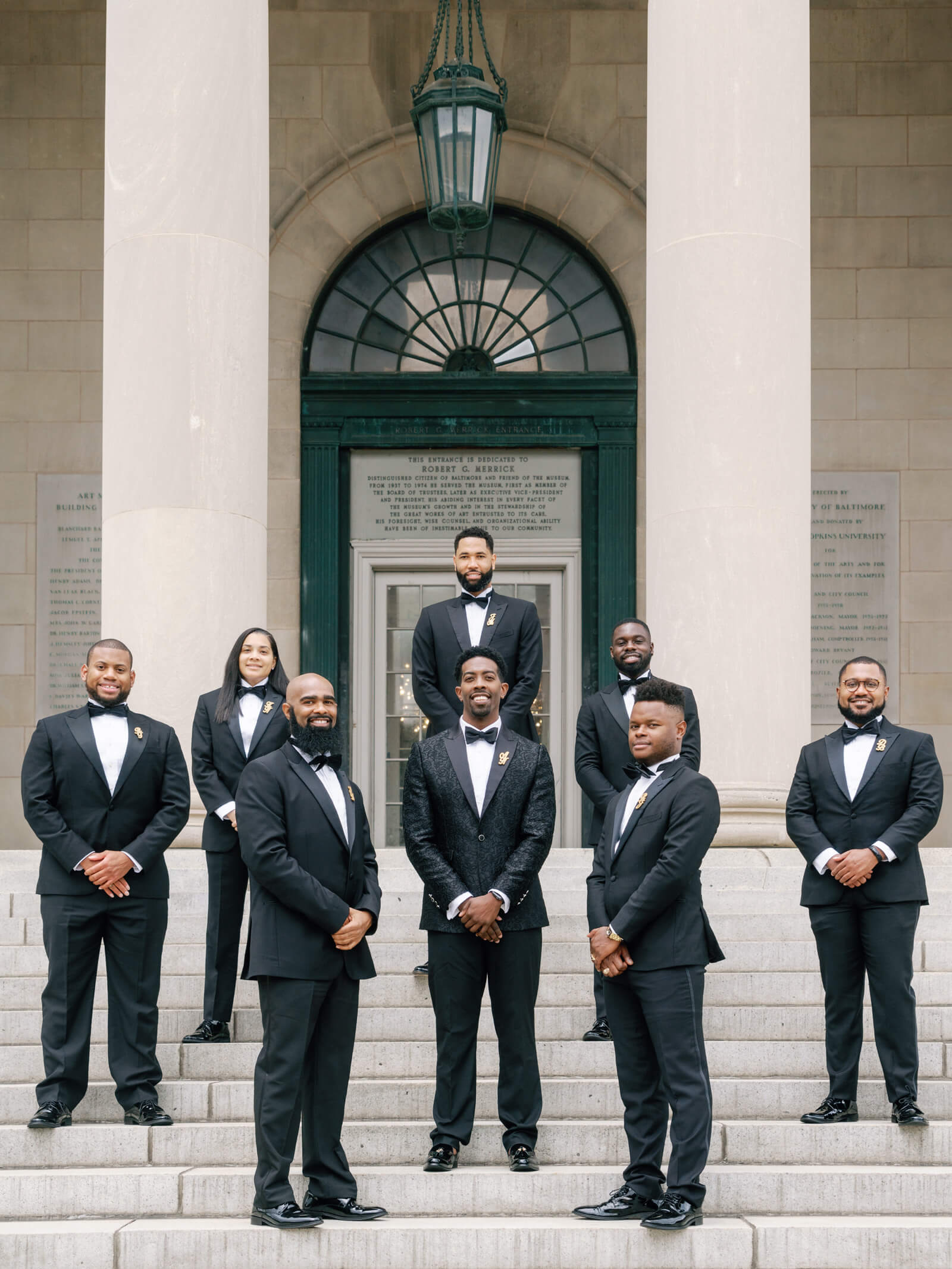 Wedding Design Inspiration As soon as we saw the Baltimore Museum of Art, we knew it was the right venue for us. We wanted a wedding that was both modern and timeless, and what better place to symbolize the old and new than a museum with works of art from across the ages. We also wanted the wedding to feel romantic with some Parisian-inspired flair, so we said our vows under a beautiful white draped canopy surrounded by trailing greenery and had rows of candles lining the aisle. To add to the Paris inspiration, we also had several flavors of macaroons for dessert and an Elderflower French 75 as our signature cocktail.
What Was Unique and Special About Your Wedding Day After we got engaged, we knew we wanted to be conscientious about who we were supporting with our money during the wedding planning process. As an African American couple, it was important to us to prioritize hiring BIPOC or women-owned vendors, and we were proud that they made up most of our vendors for the wedding.  For example, for our cocktail hour, we hired a Black violinist (JenViolin) who played modern R&B songs while guests mingled, and I can't even tell you how many guests mentioned how amazing she was. I also loved that because we hosted the wedding at the BMA, we were able to have several museum galleries and exhibits open during cocktail hour for guests to walk through.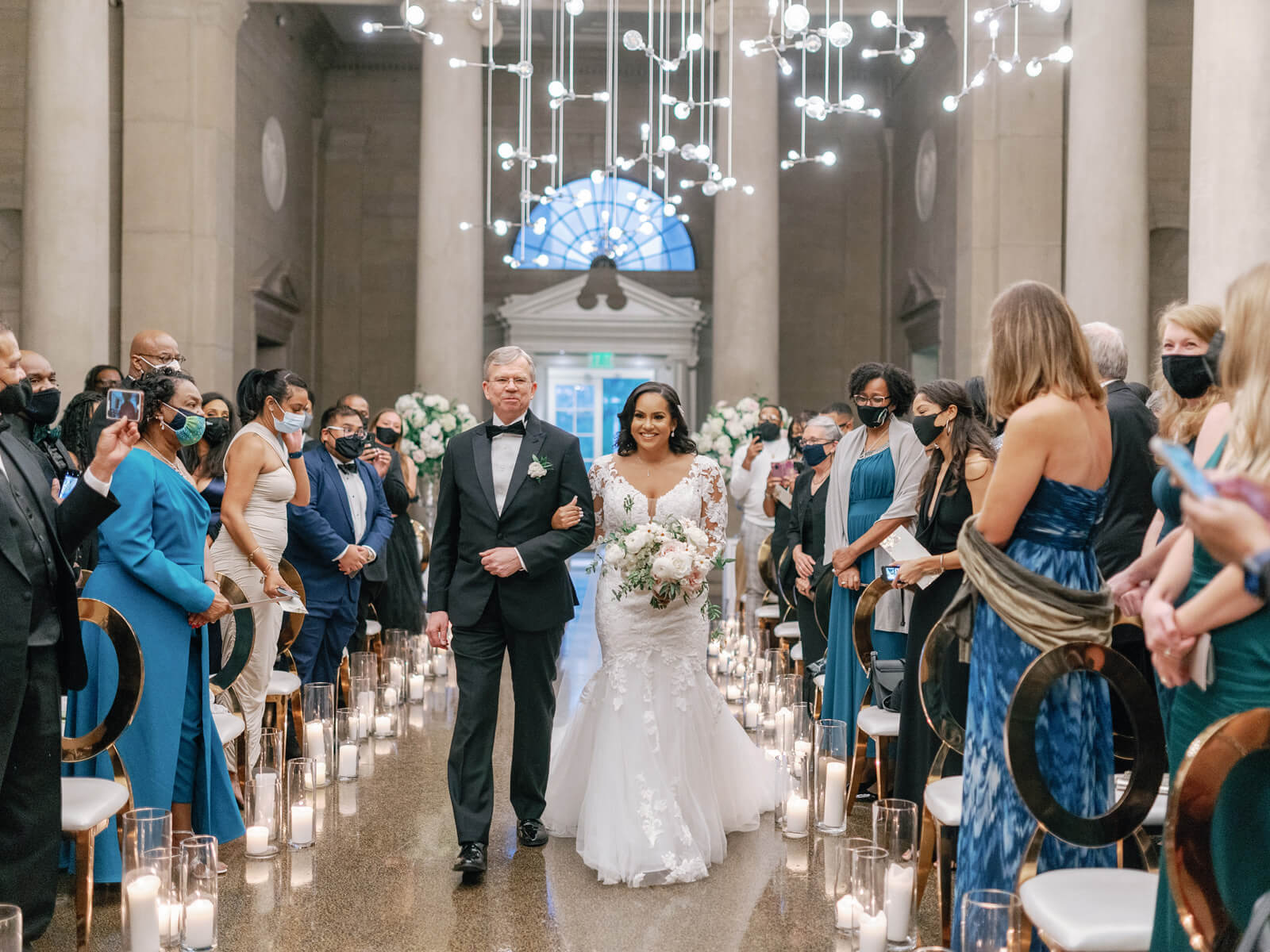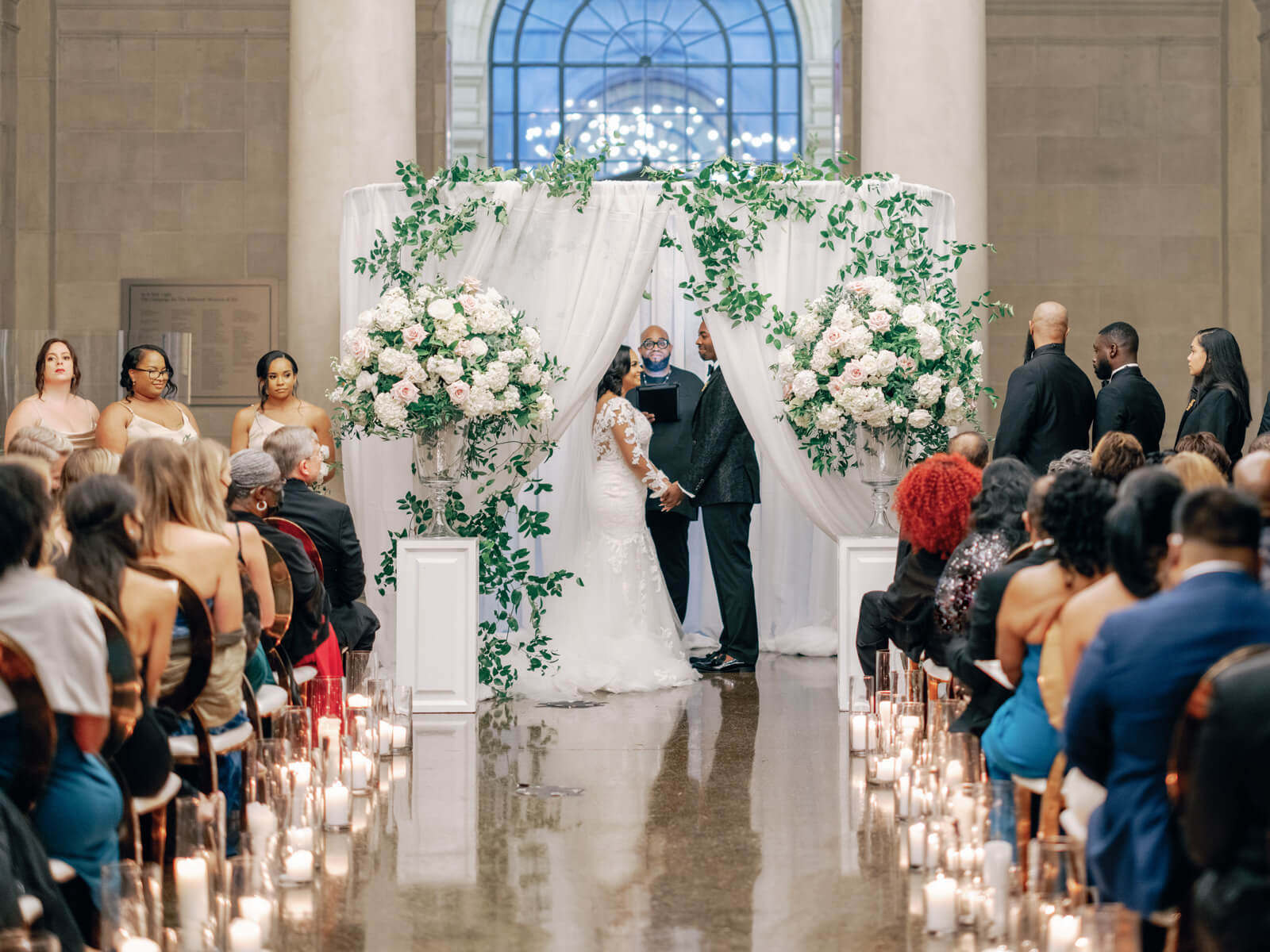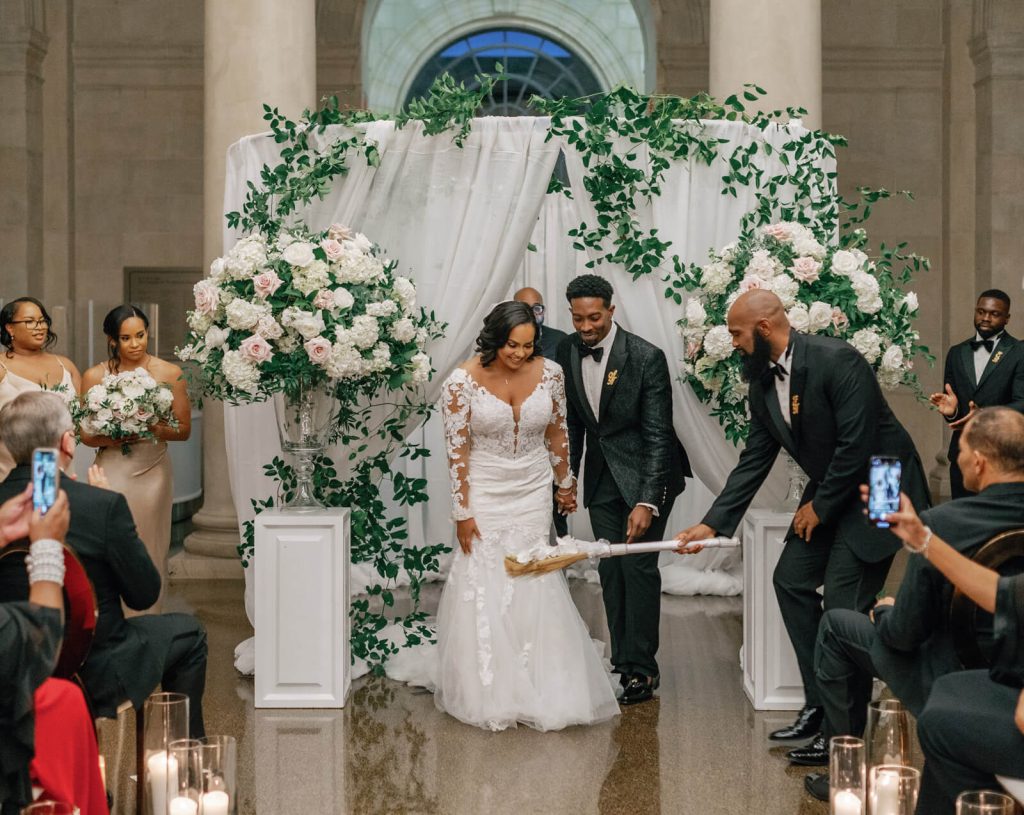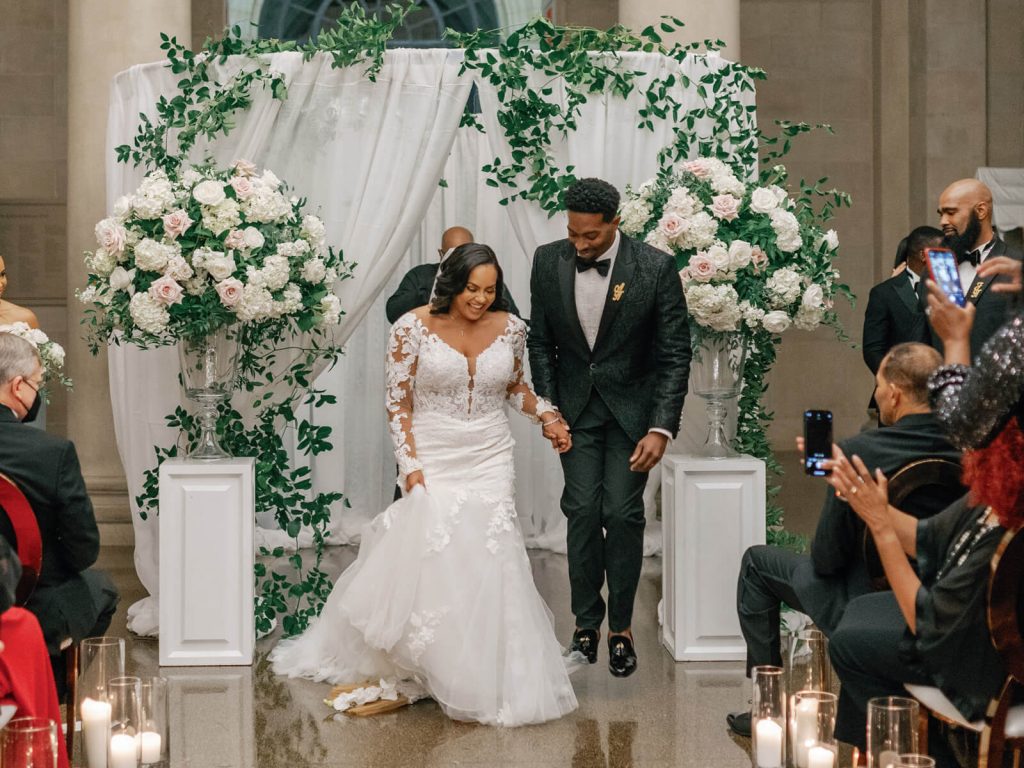 Favorite Details We loved our escort card display, which was draped in greenery and included place cards decorated by a vintage wax seal, with the colors delineating the type of meal ordered for the seated dinner.  By adding greenery and candles, we made the escort card display a focal (and photo) moment. Since our first date was in a coffee shop, we also displayed the macaroons, and post-dinner coffee and tea in a "coffee cart" that mimicked a café. We also had monogrammed disposable coffee cups for our guests to use to sip their after-dinner caffeine.
One of our other favorite details was incorporating the tradition of jumping the broom into our wedding ceremony. Stories say that during the time of slavery in the United States, couples would jump over a broom to signify the act of marriage, since they couldn't legally get married. It was important for us to honor our ancestry including that tradition into our own ceremony. We jumped over a beautiful, custom broom as we were processing out of the venue right after we were pronounced husband and wife.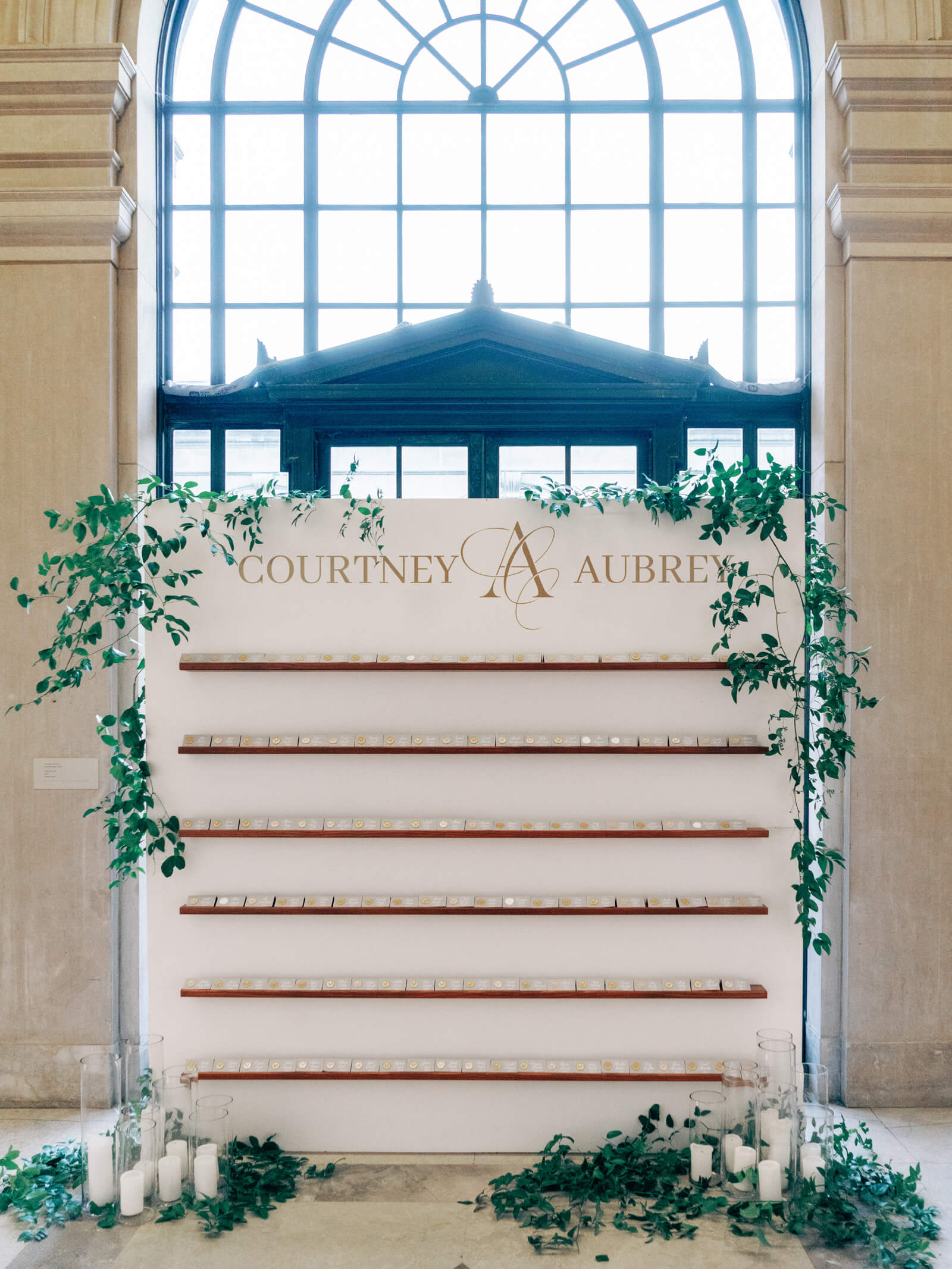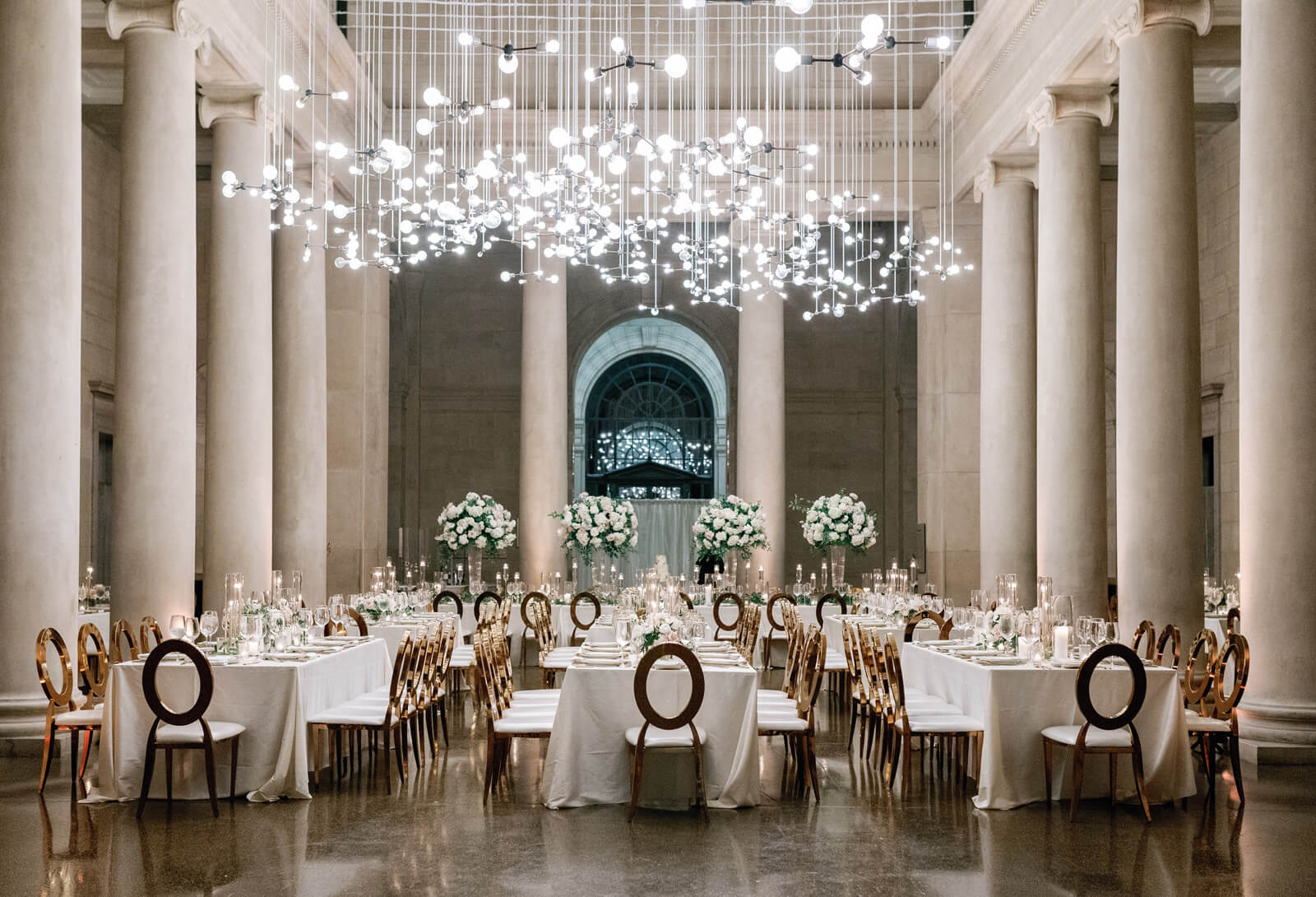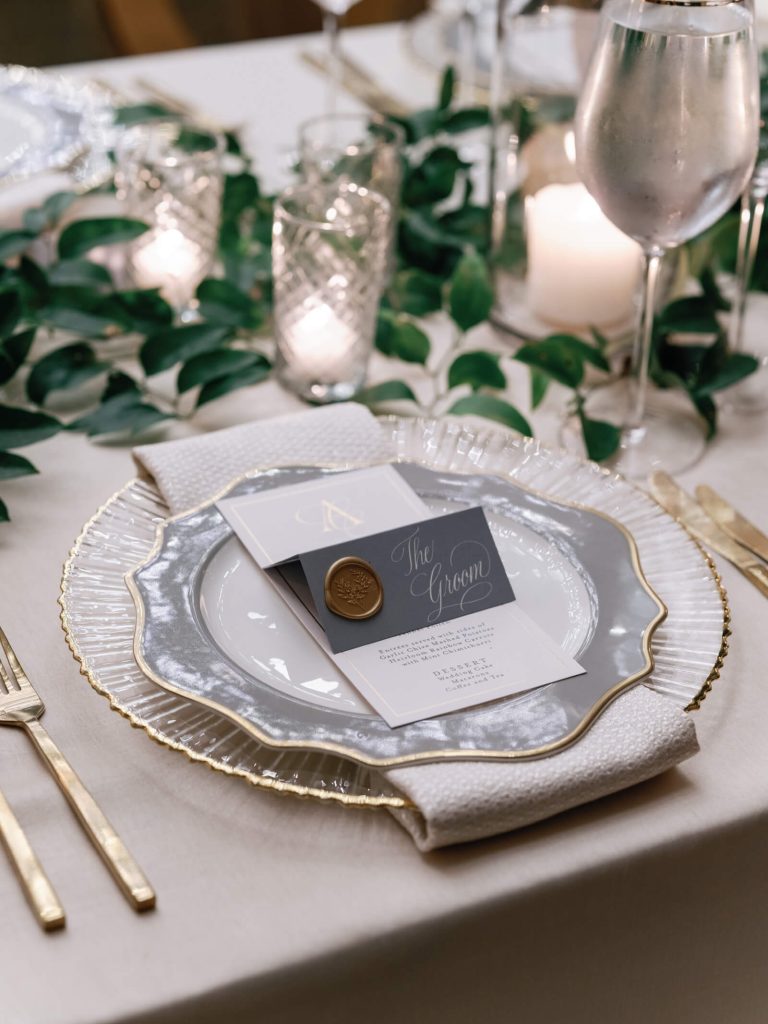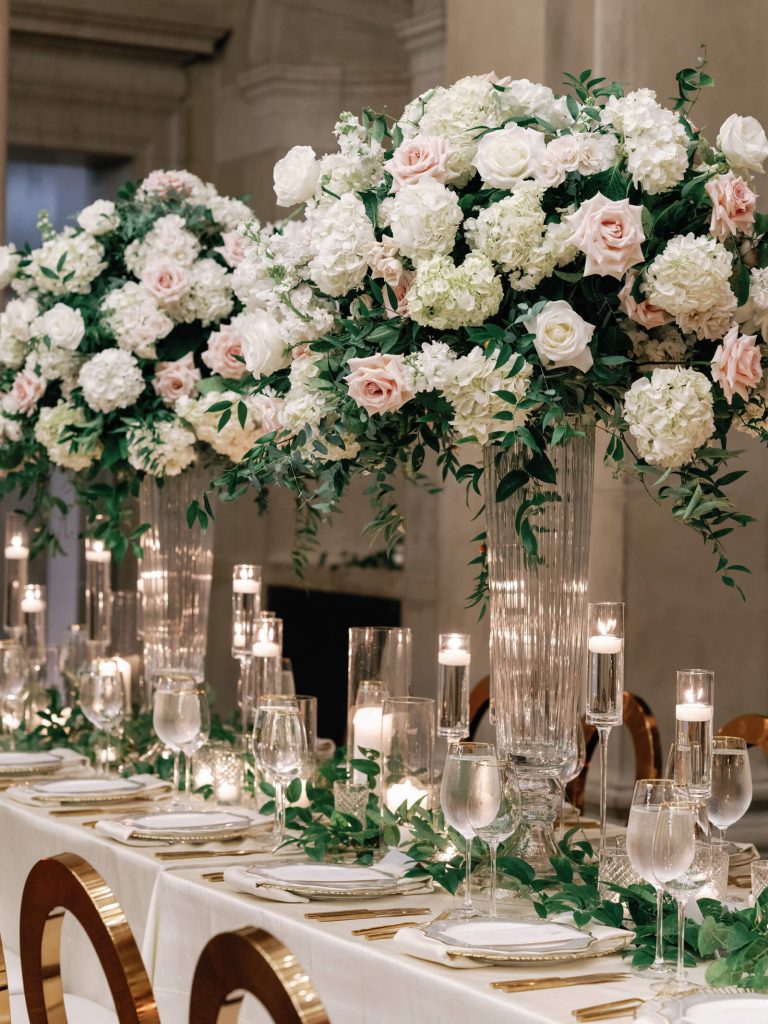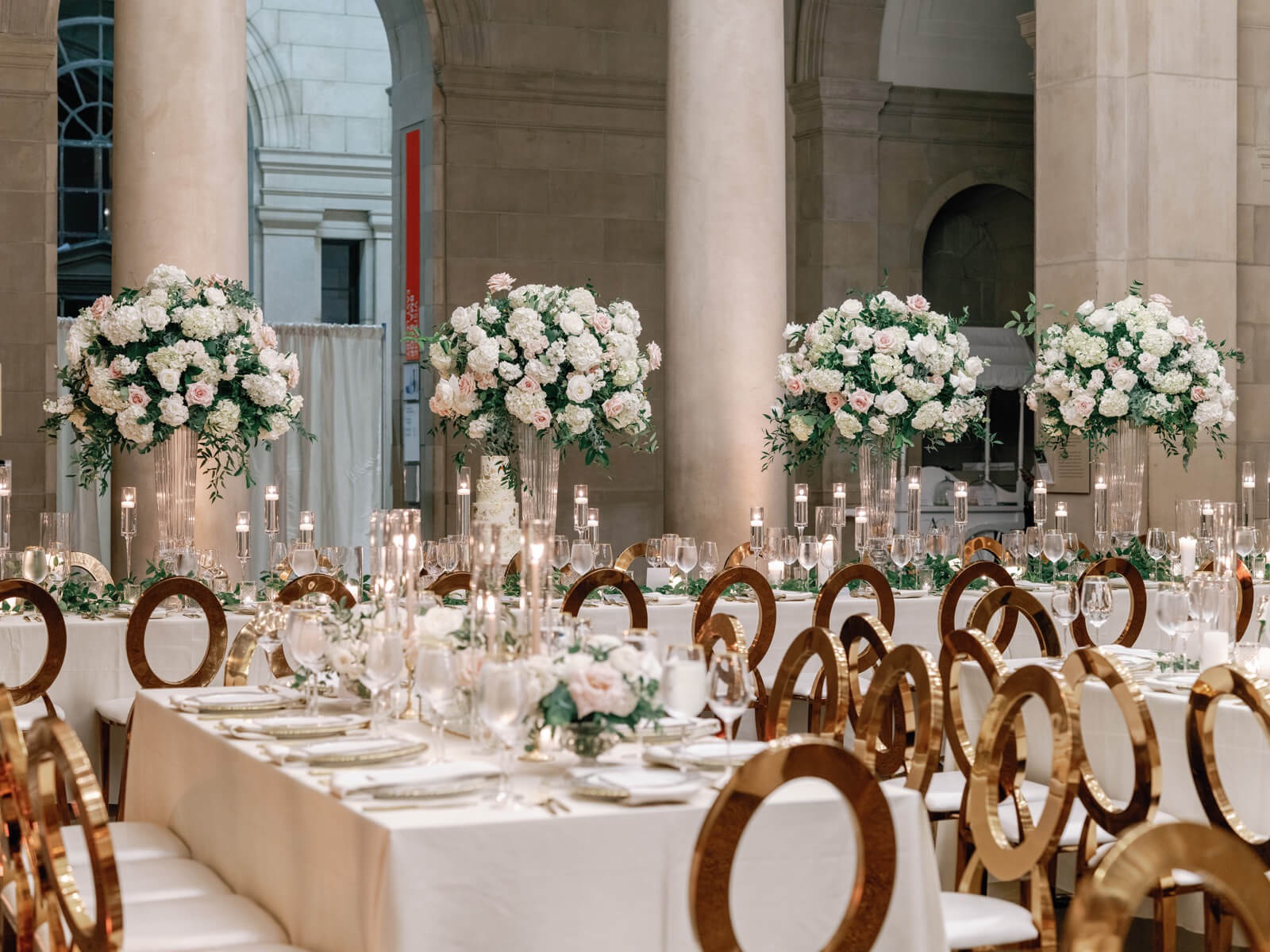 Most Unexpected Event On Your Wedding Day Because our wedding took place at a museum, there were several museum staff who were required to be on duty. By the end of the reception, they were joining in with our friends and family on the dance floor. 
Piece of Advice Our piece of advice for couples on their wedding day is to try to find a small moment for just the two of you to have some time alone after the ceremony and before being surrounded by all of your friends and family.  The whole day passes by so quickly, so be intentional about carving out a special moment, even if it is just for a few minutes to enjoy a little bit of alone time together as newlyweds.