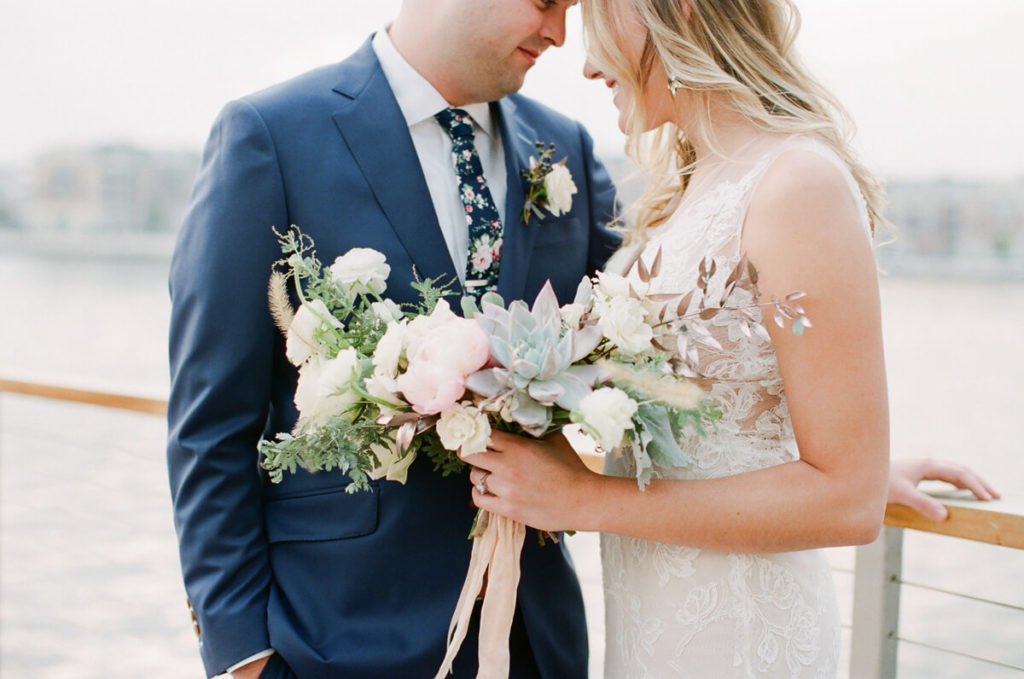 Occupations: Dani is an apparel designer at Under Armour; Joe is a retail broker at CBRE.
Wedding date: November 19, 2016
Number of Attendees: 176
Number of Attendants: Six bridesmaids and nine groomsmen
How You Met: We met in high school through our best friends.
The Engagement: We got engaged in New York at the NoMo SoHo Hotel. We take a trip up to NYC every year around the holidays. Joe proposed to me on the balcony of the hotel room with a beautiful view of the city on the evening of Dec. 20, 2015.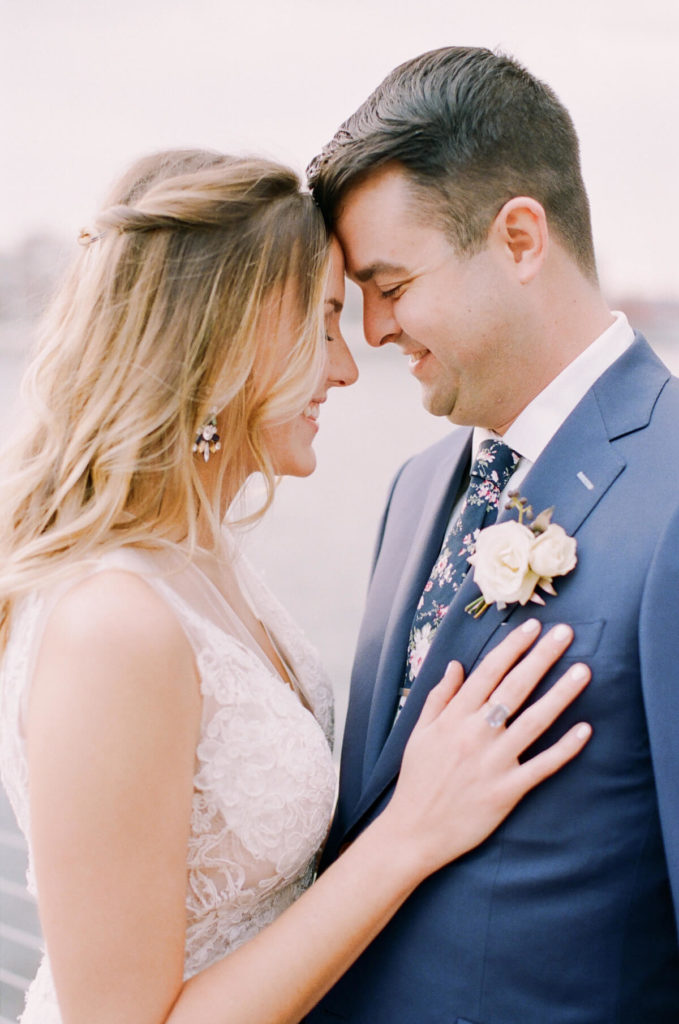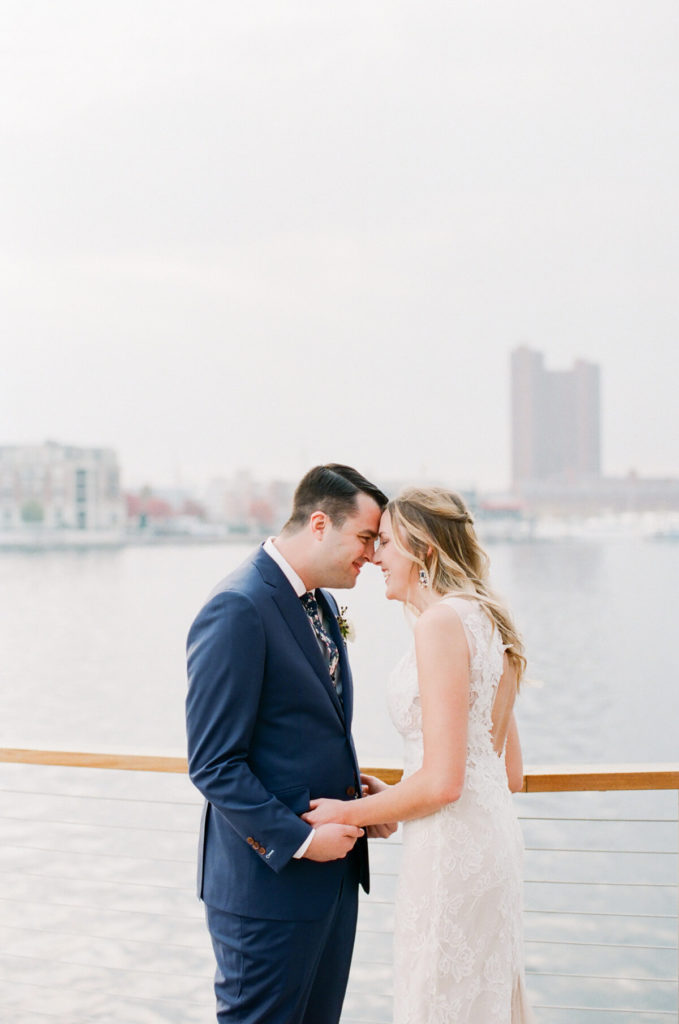 Wedding Design Inspiration: Subtle art deco details (metallic and geometric shapes) contrasted with organic and natural elements (i.e. marble, crystals, and succulents.) Wedding planner Stephanie Bradshaw and I are both creatives and can visualize a space and it's potential pretty quickly which made it pretty easy to plan the decor for the wedding. I knew right away when we walked into the Legg Mason venue that we were going to have our wedding there. With its floor to ceiling views of the harbor, we fell in love with the idea that a sunset over the Baltimore harbor would be the beautiful backdrop to our ceremony.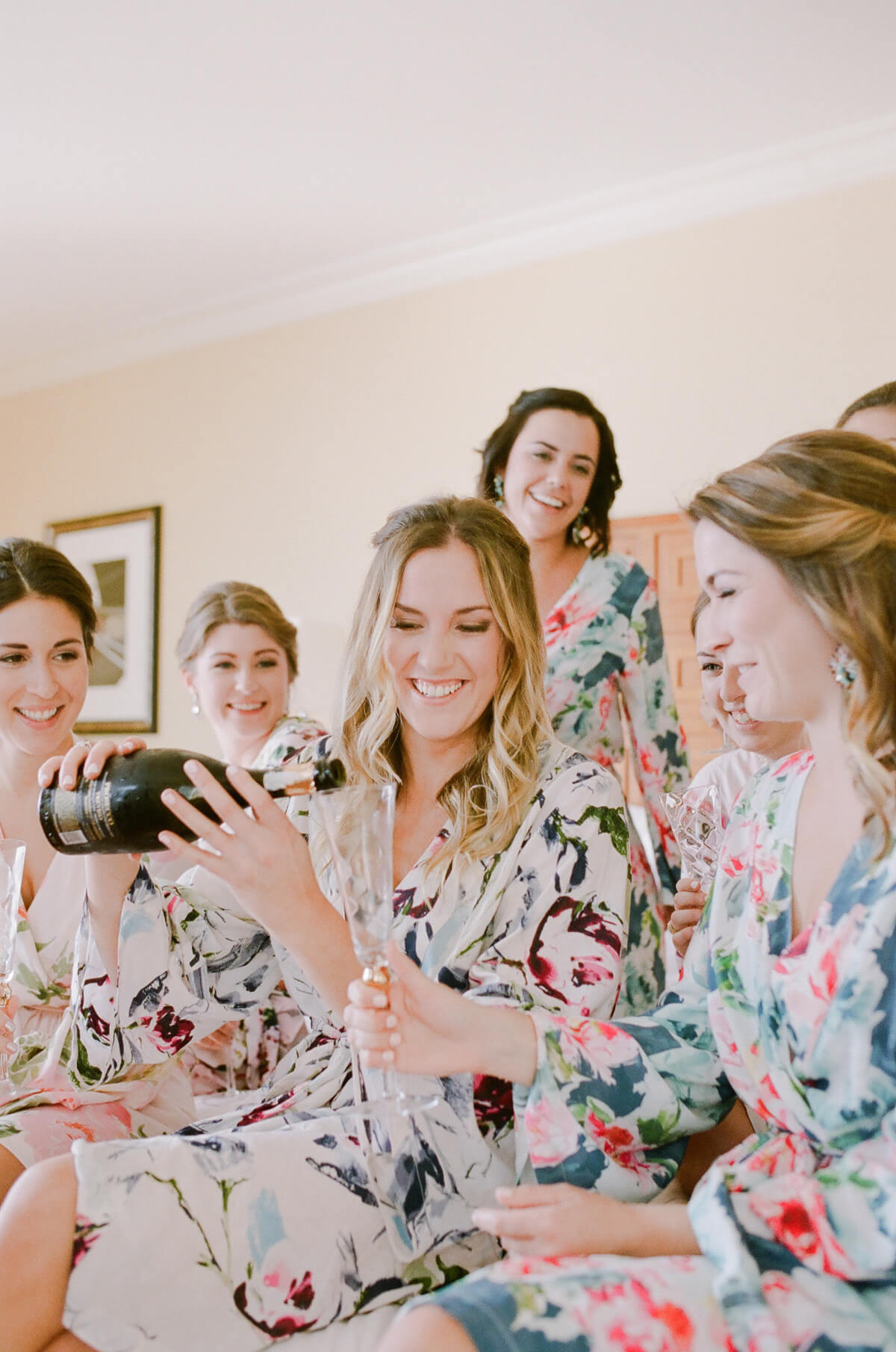 What Was Unique and Special About Your Wedding Day: There were so many special moments, but I think my favorites was the fact that we got to watch my dad play guitar and jam with the band. He is a pretty amazing guitar player and he used to play in bands so he was no rookie up there on the stage. I have always been surrounded by music growing up with my whole family being very musically inclined. So live music was obviously one of the most important things I wanted to incorporate into the wedding. Our classical guitarist, Chris Maggitti, and the great band Marquise both did an awesome job throughout the whole night and everyone really enjoyed them.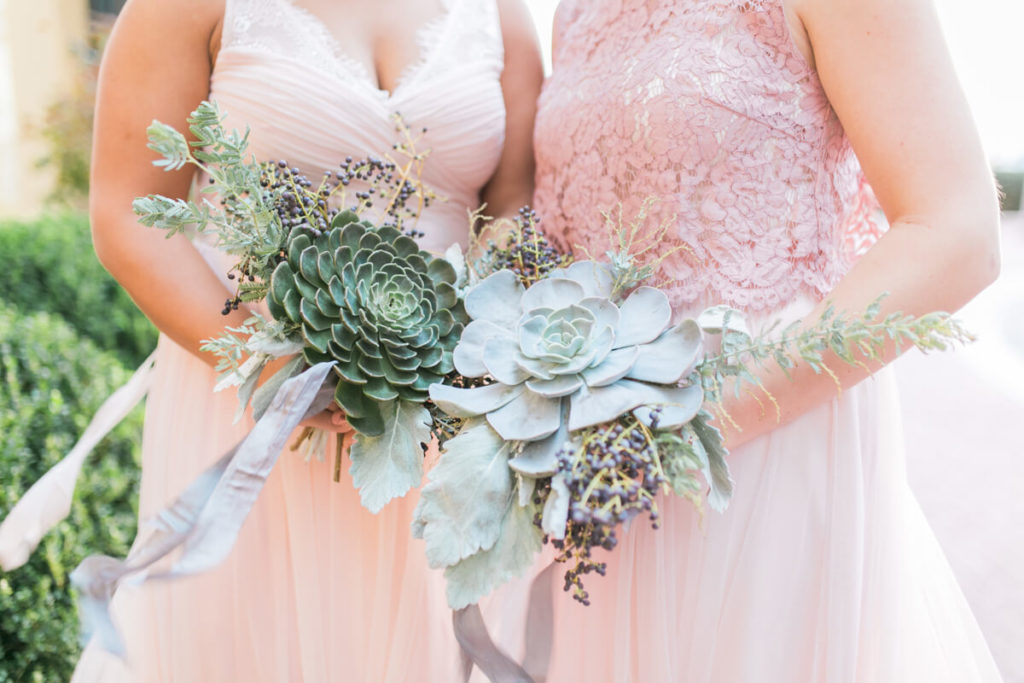 Favorite Details: I just loved the metallic accents that Mary, from Steelcut Flower Co., incorporated throughout the floral arrangements around the venue. She incorporated metallic paint in some of the arrangements. She also used concrete and metallic candles that really added to the ambiance. Another favorite detail was the view of the sunset over the harbor during our ceremony. That was spectacular as well.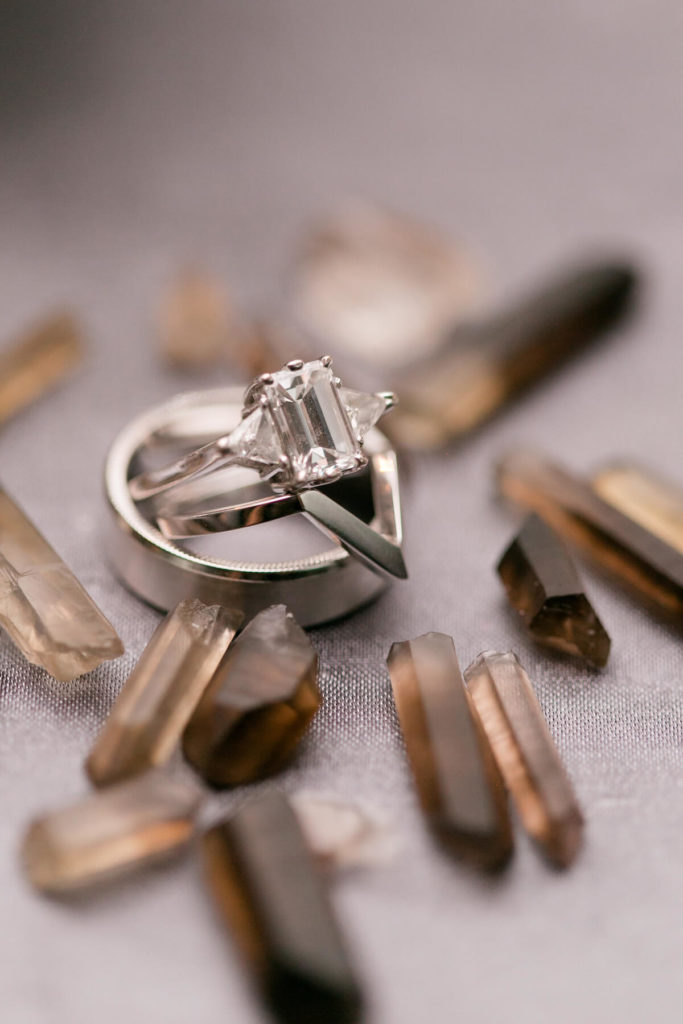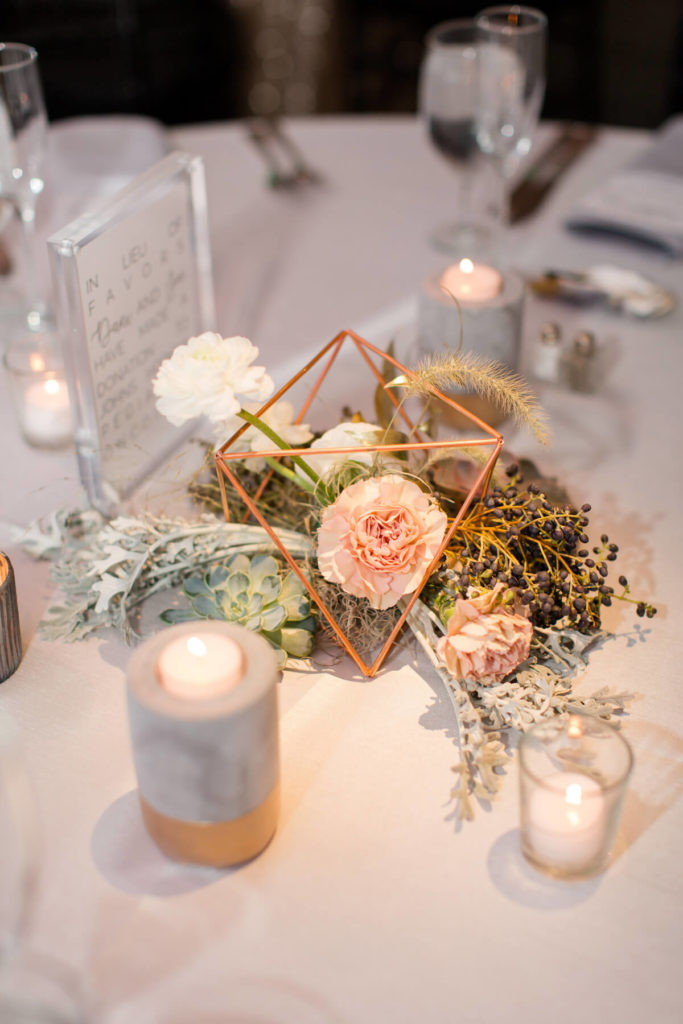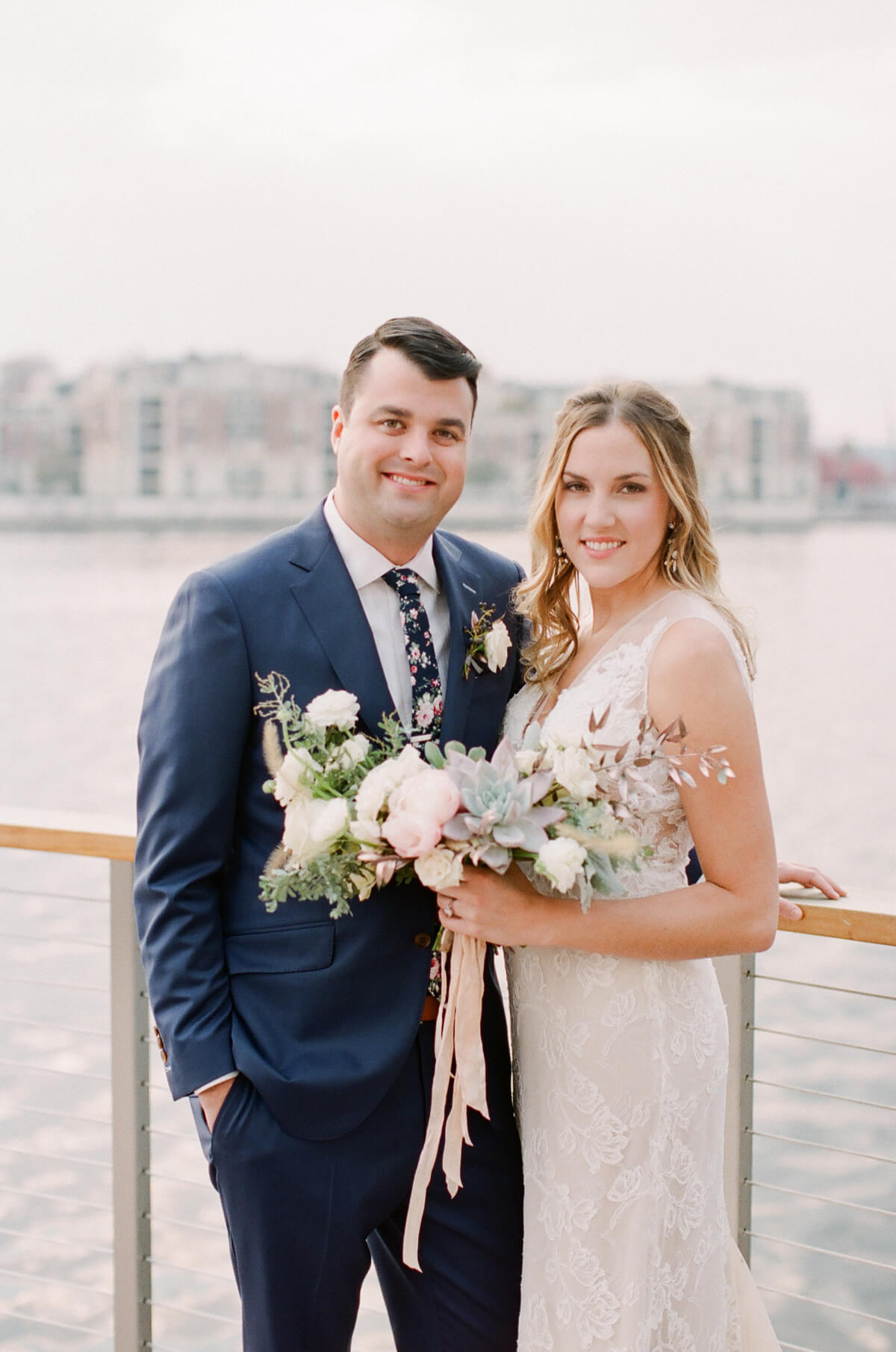 Most Unexpected Event On Your Wedding Day: I have never really been a cake person so Joe and I initially didn't even want to have a cake at the wedding. We still wanted to have a cake cutting so we decided we would just do a small cake, and I knew that I wanted to use my grandmother Charlotte Rajotte's cinnamon cake recipe. My mom and mother-in-law asked if they could handle coordinating the cake and said that they would surprise me with the design. My mom, Lisa Wagner, is also and artist and sketched the concept for the cake that incorporated the wedding decor inspiration with cascading crystals. She even gave La Cakerie my grandma's recipe to use as well. It turned out so amazing.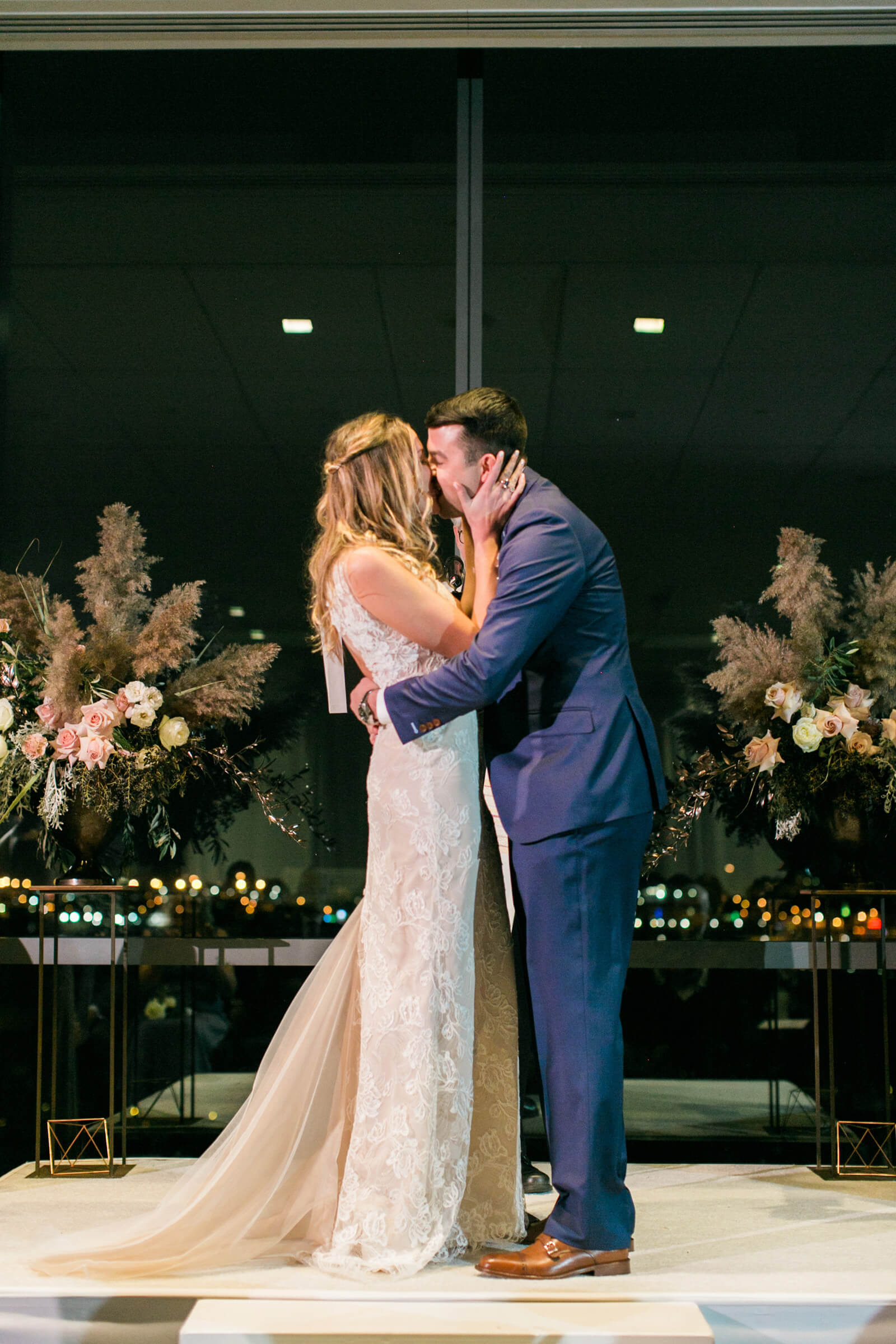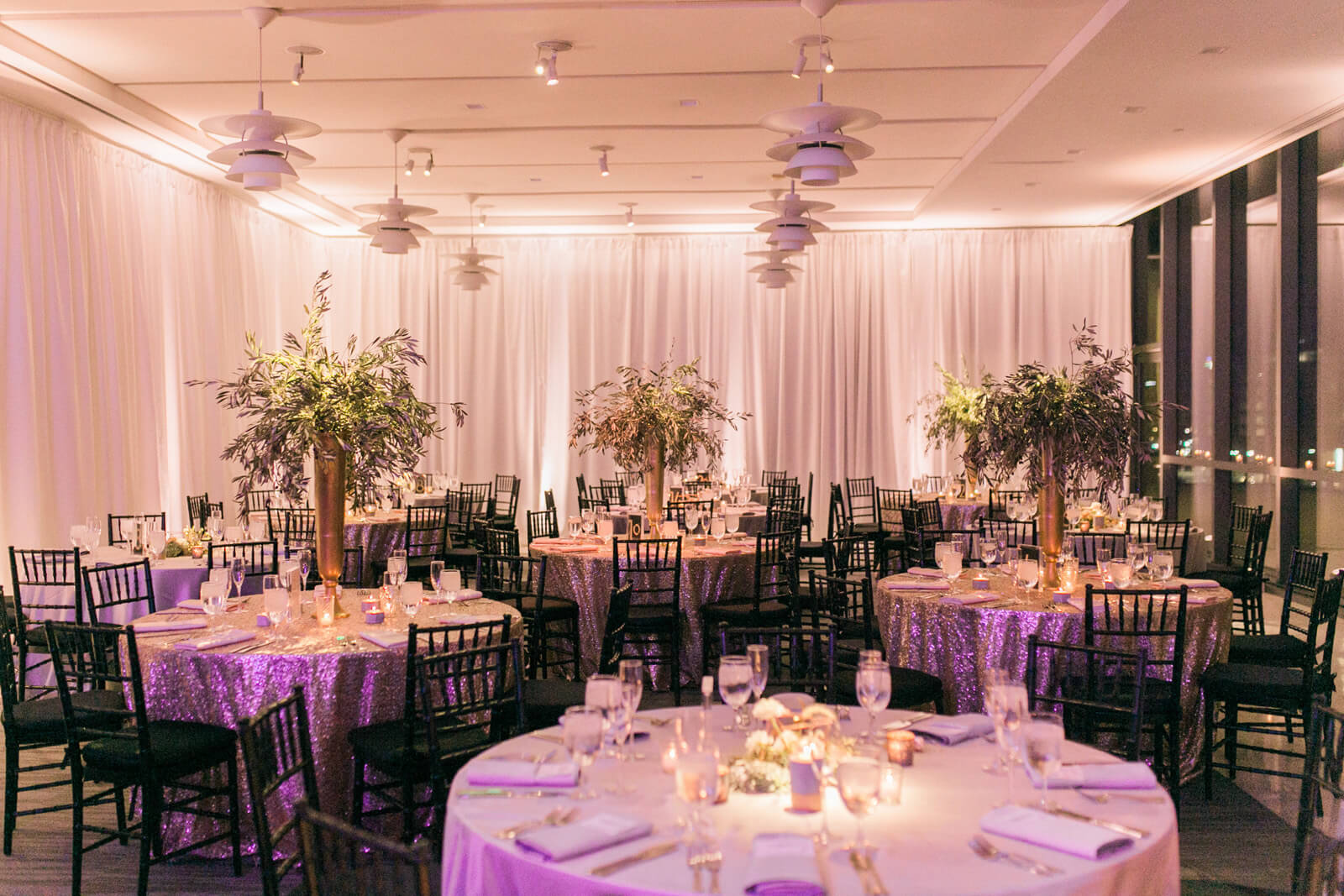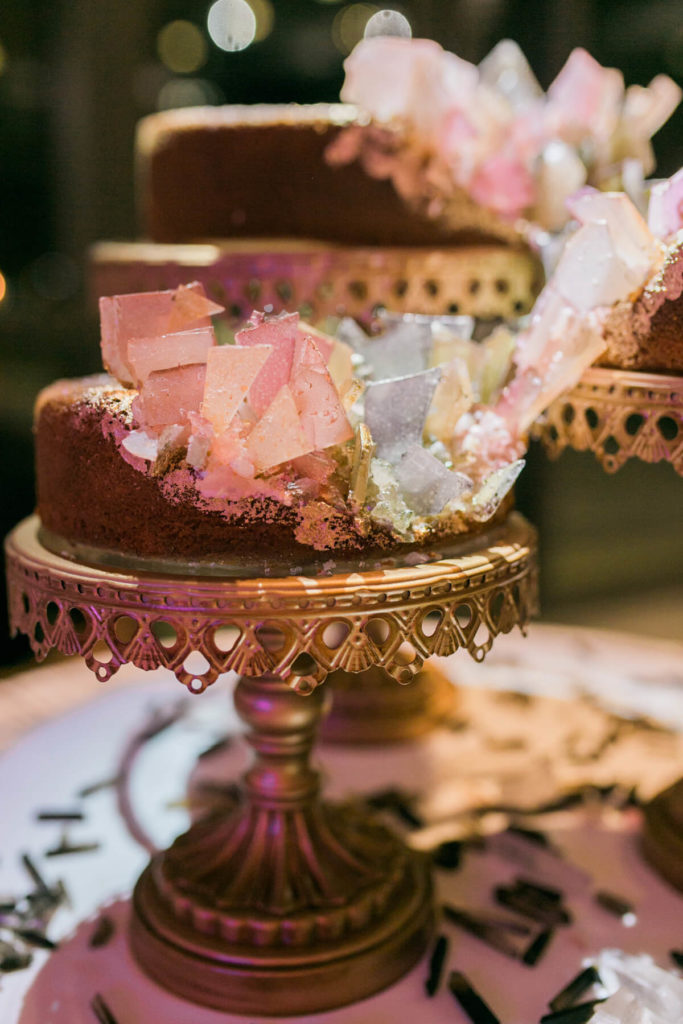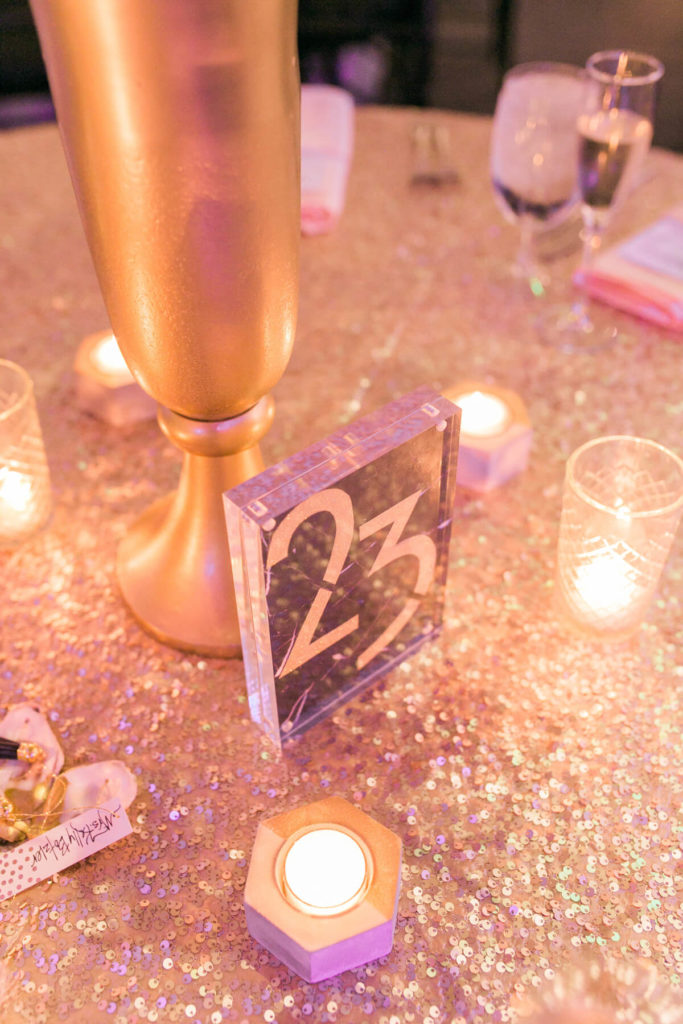 Piece of Advice: Remember to take a moment and be thankful for all of the family and friends around you because that's what really matters.