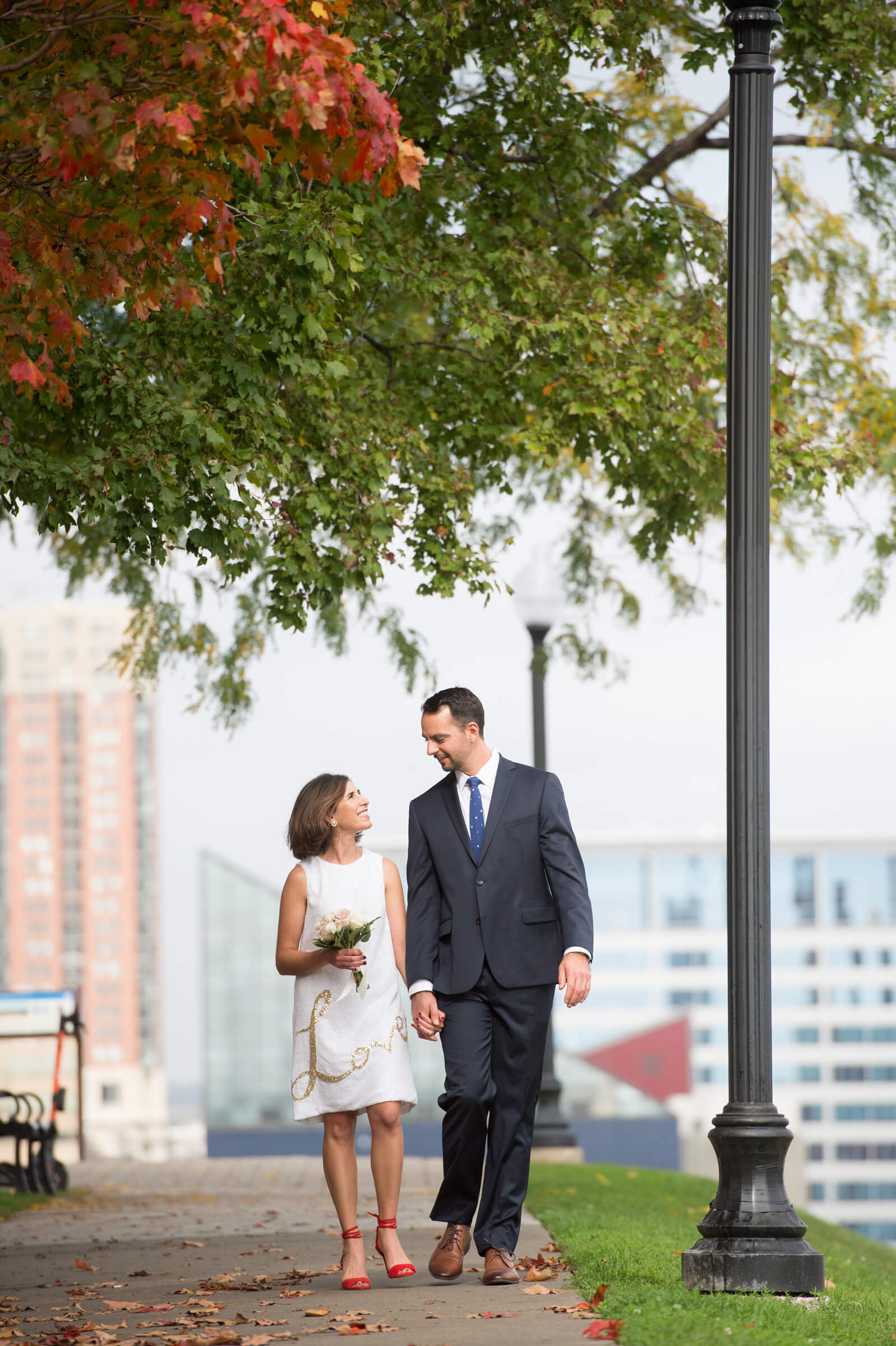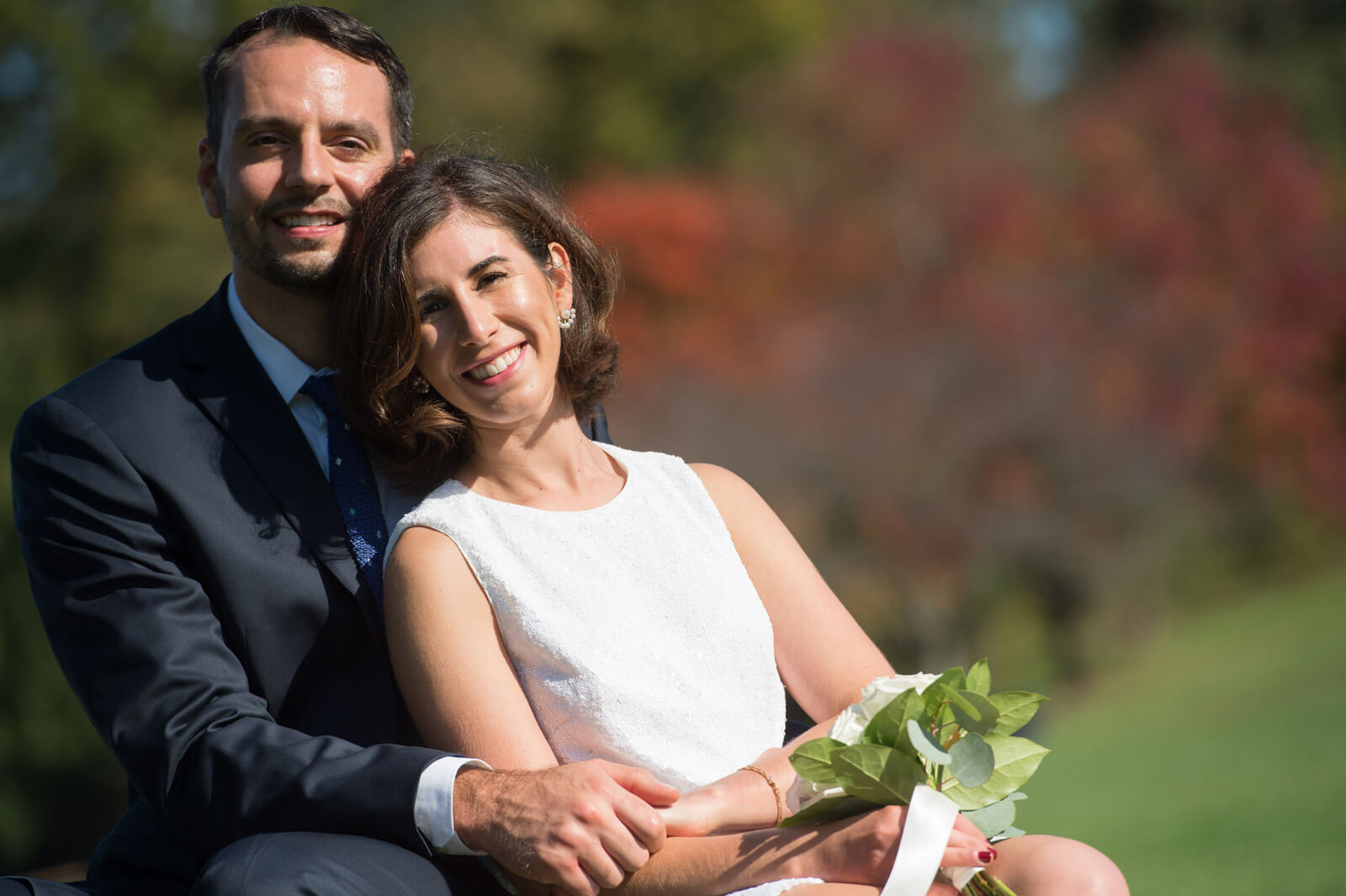 Our first wedding date was set for February 13, 2021, five years to the day of our first date. We planned a big celebration for over 200 family and friends in Pensacola, Florida, where I was born, in a beautiful indoor/outdoor space on the water. Of course, February in Florida can be mixed weather, but we were hopeful and of course had no idea when we booked that the weather would be the least of our uncertainties and concerns.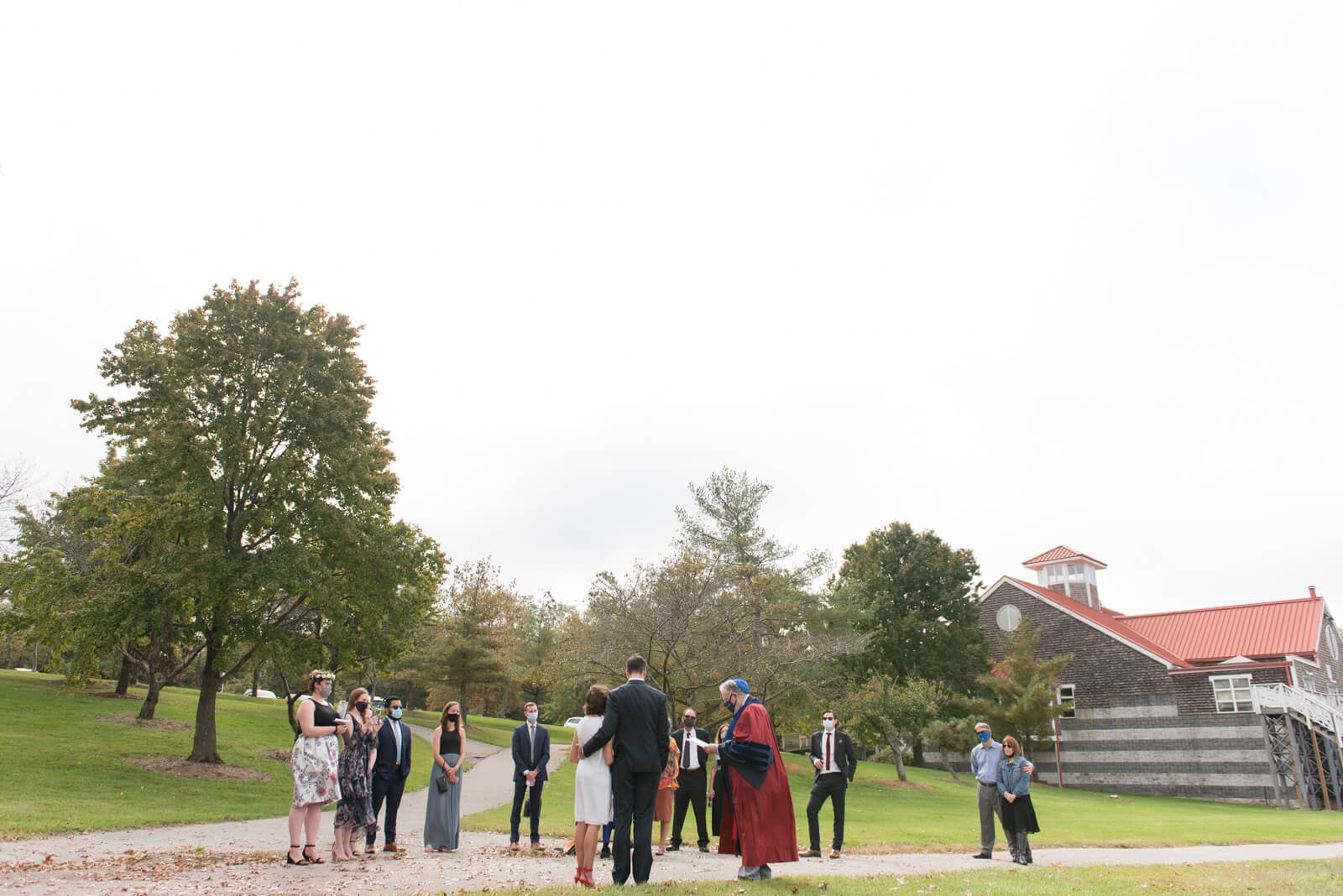 As an event planner, I was certainly hyper-aware of the challenging times we were in come March 2020. Like many, we resisted the idea that we would need to make any changes to our plans, with so much time to go, but eventually made the decision to cancel. We had heard stories of guests being put in uncomfortable positions, and that was not something we were willing to do. I sold my original gown, and, after some regret, named a few too many lost deposits "donations". Once we sent out the notices, we tackled the next thing: Postpone? Elope? Who? Where? What? Holding out hope against restaurant restrictions and capacity limits, we ended up switching plans at least four times. Finally, we decided to hold the wedding in a park in our neighborhood. Our first choice required a permit, so even when we thought we had a plan, we had to make another. I think we sat down and looked at a calendar of October and Casey chose our wedding date, October 23. I don't think there was any particular reason. We called our parents, a few of our closest friends and our officiant, my grandmother's cousin, and fortunately everyone made it work.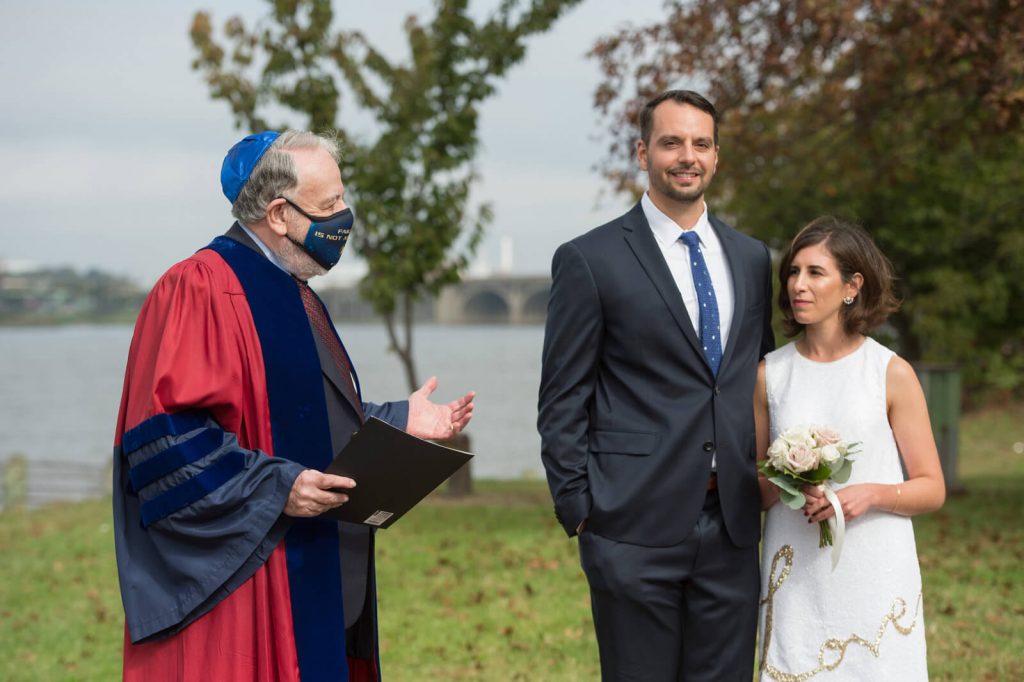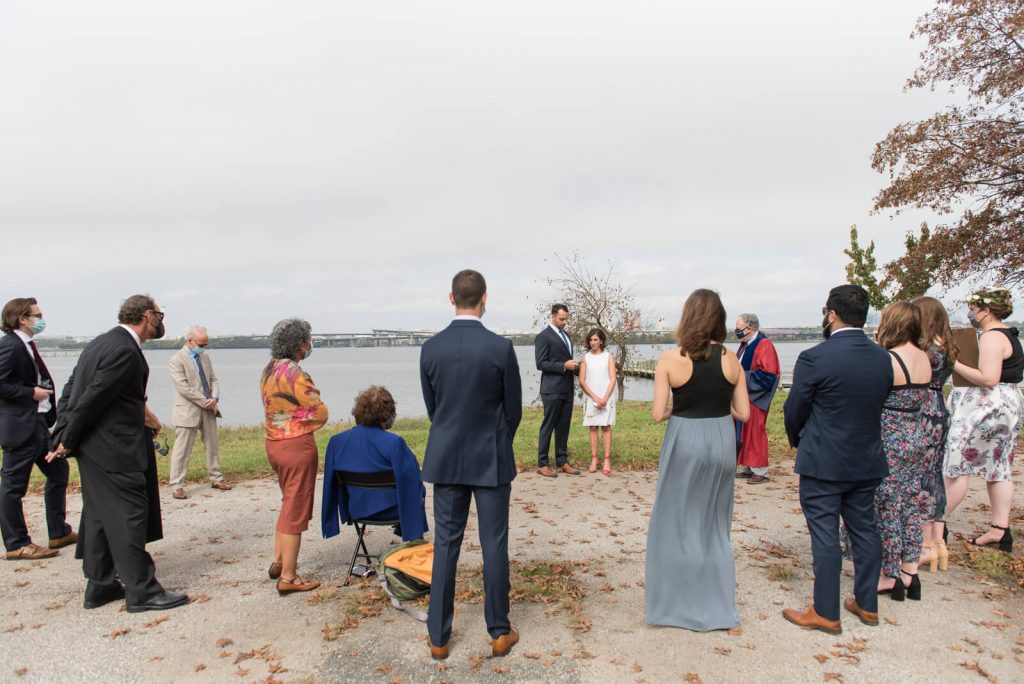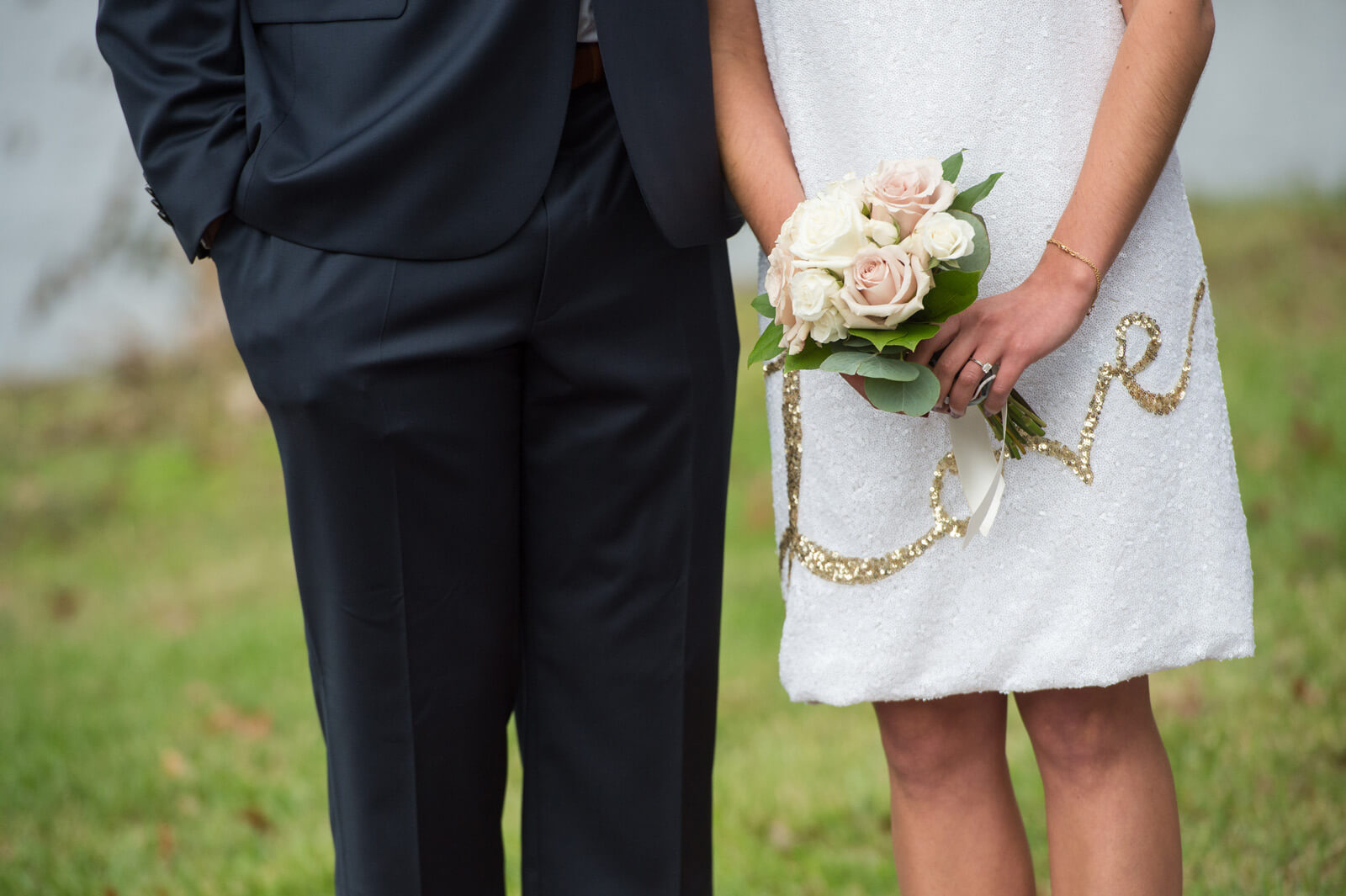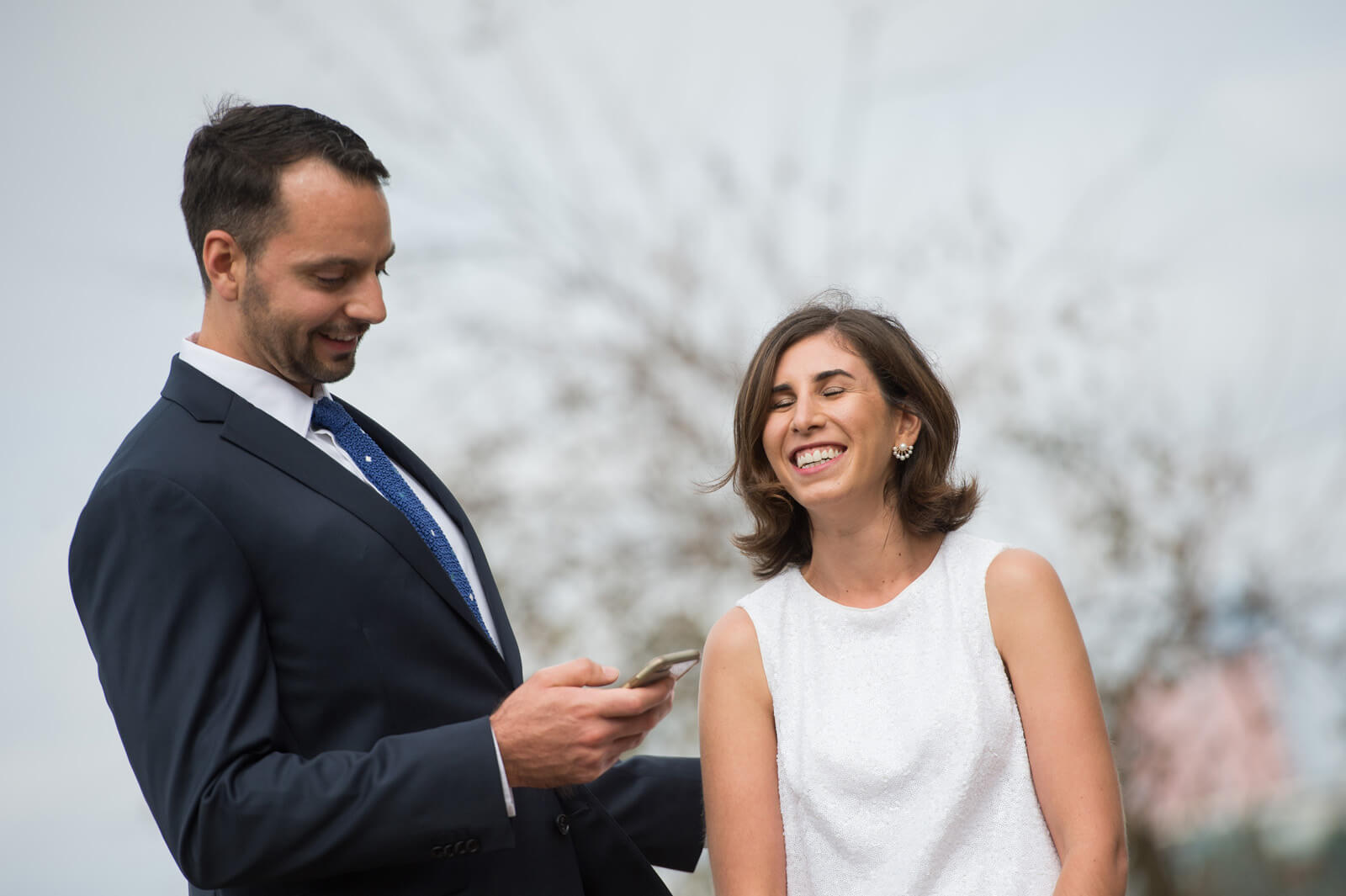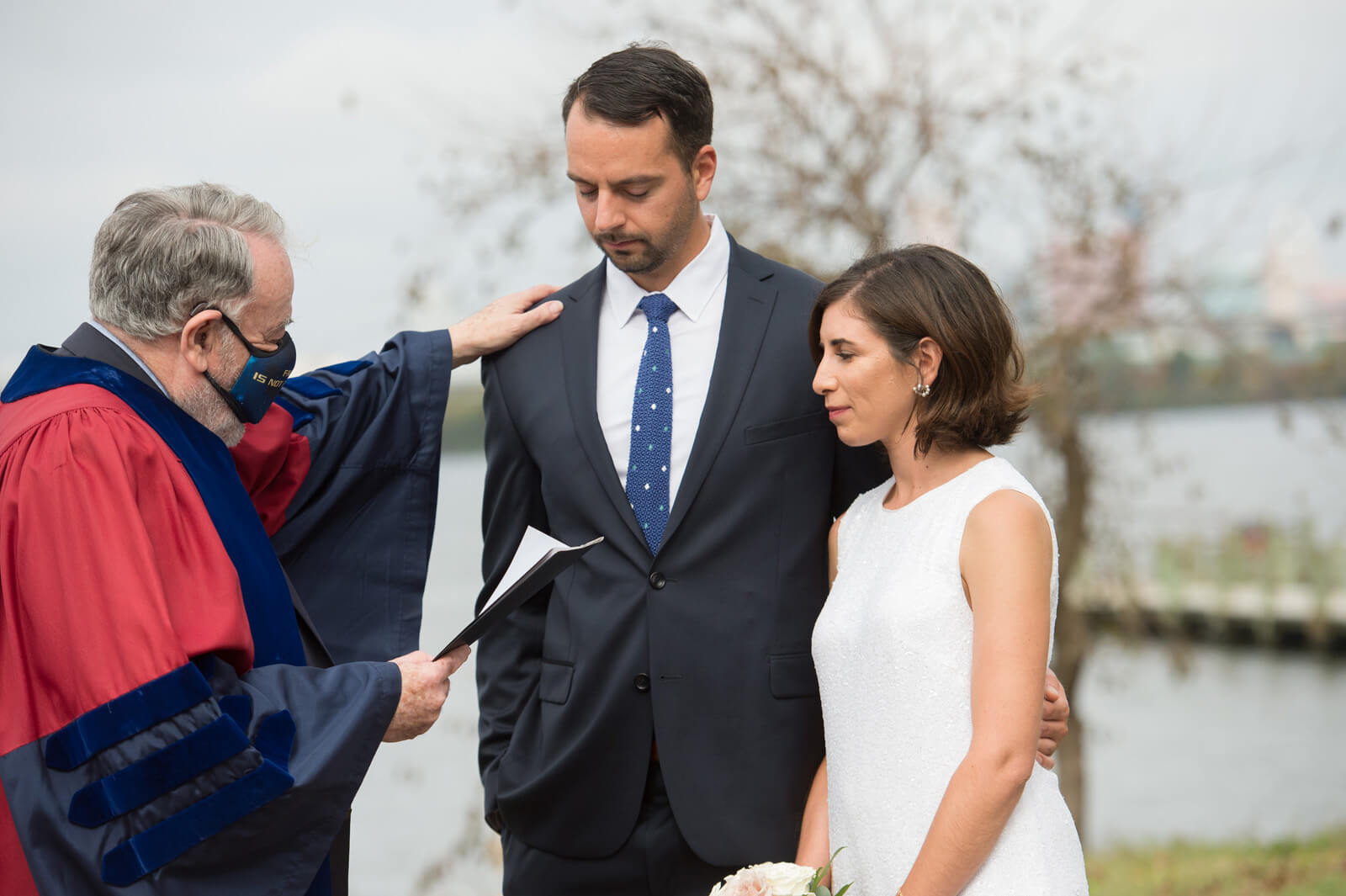 The day ended up being 70 degrees and sunny. It was beautiful, and blissfully simple. We were very lucky.  Aside from being able to actually get married during a pandemic, having those family and friends with us felt like such a blessing. I think the whole experience made us even more present in the wonder of the moment. The world was so uncertain, and we were all just amazed to be able to gather in the safety of the sunshine. We still consider ourselves extremely grateful and awestruck that in 2020, a year of so much sadness and confusion, we were able to say our "I Do's".